Glamour Jewelry Box is a monthly jewelry subscription. Each box includes 3 trendy boutique pieces, which may include necklaces, rings, bracelets, or earrings. The best thing is that they're all for you to keep! Boxes start at $29.95, with a promised retail value of $75+!
DEAL: Get 10% off your first box! Use coupon code CJ10.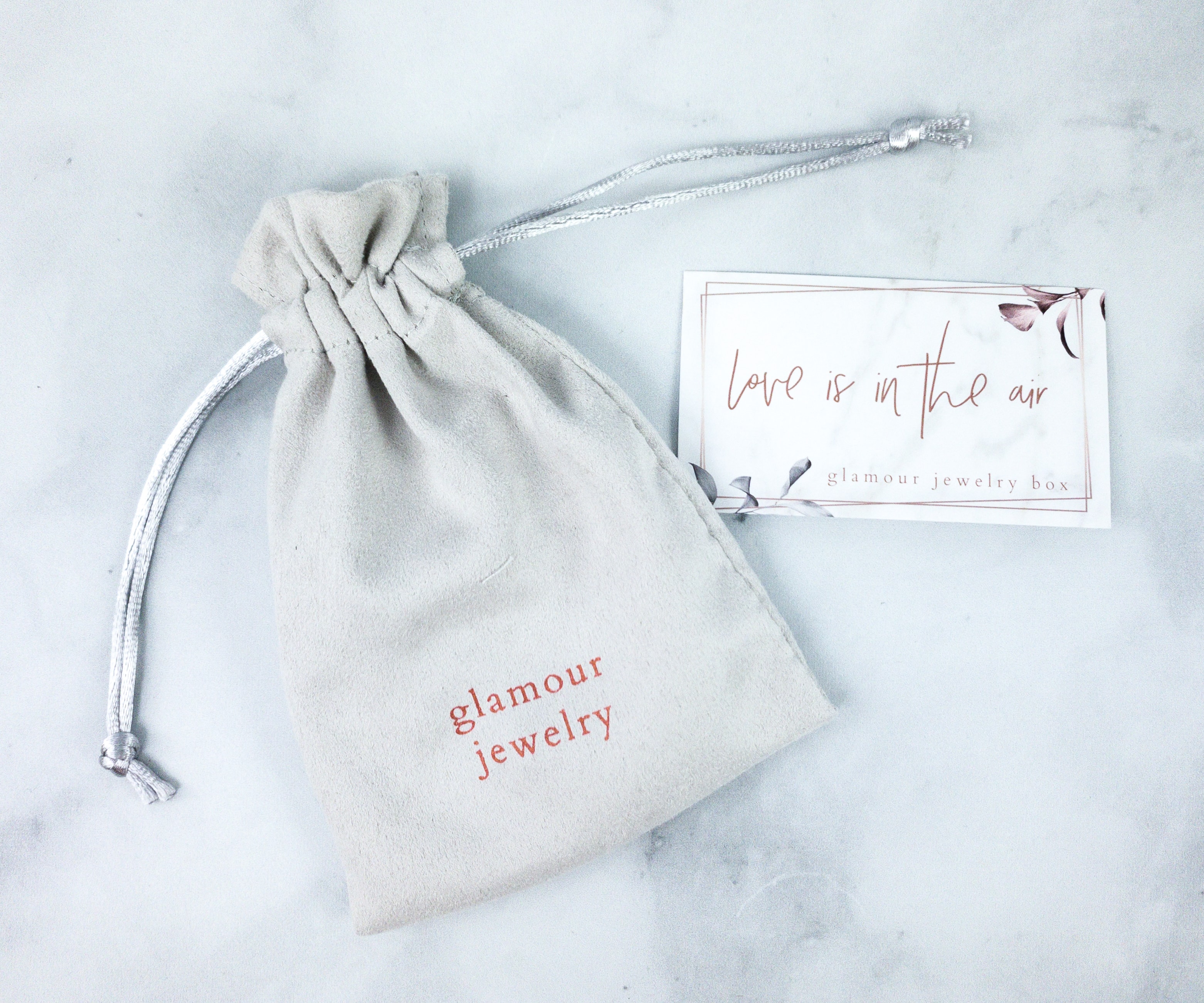 The jewelry pieces were placed in a soft fabric pouch and it has the Glamour Jewelry branding emblazoned on it.
We also got a card that says "Love is in the air."
At the back, there's a short message from the Glamour Jewelry Box team!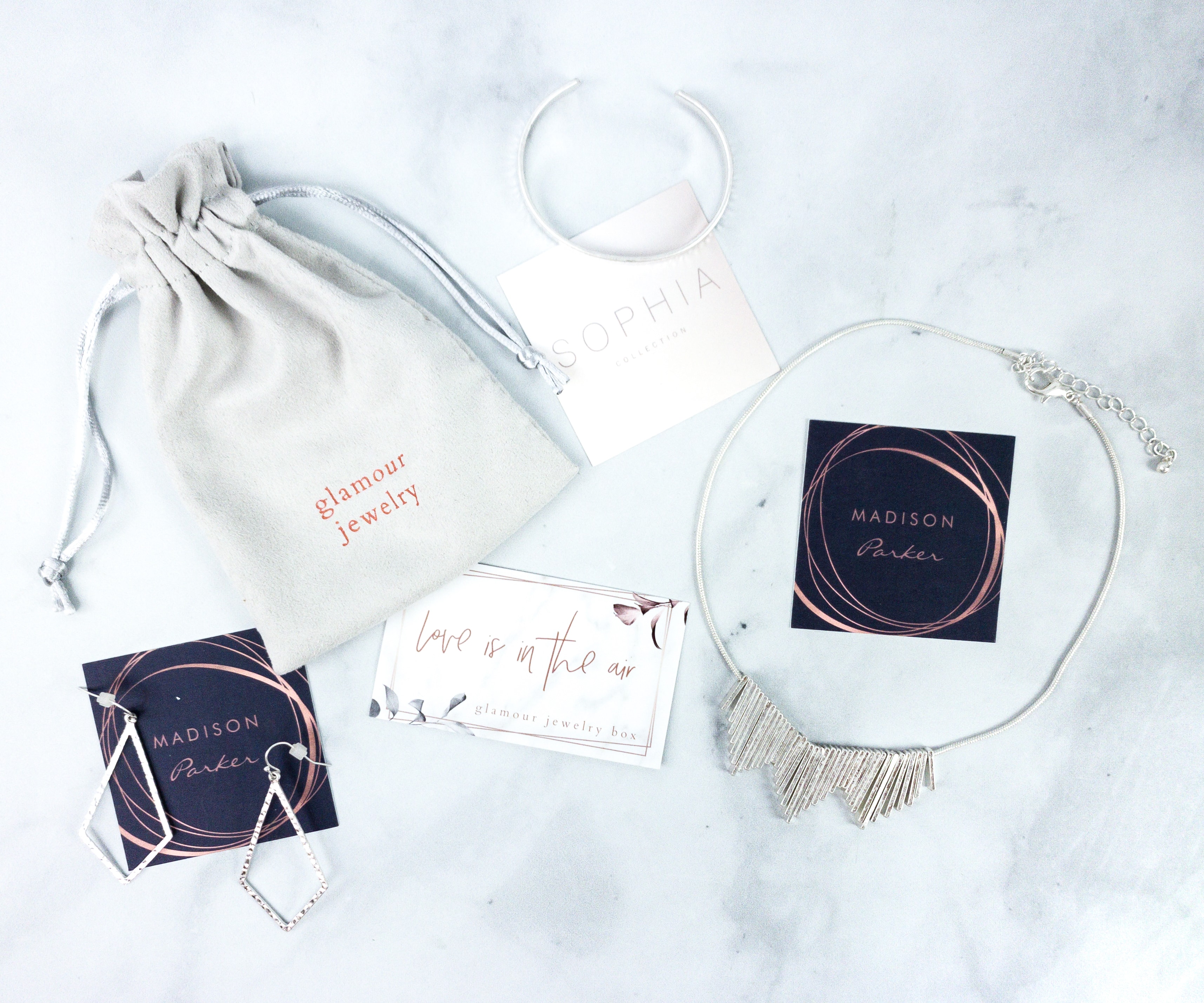 Everything in my box!
Sophia Erin Cuff ($23)
This simple yet dependable cuff will meet your style needs, making it a staple piece for your accessory collection. This cuff perfectly helps pull off an effortless look and is the perfect addition to a stack of your favorite bracelets.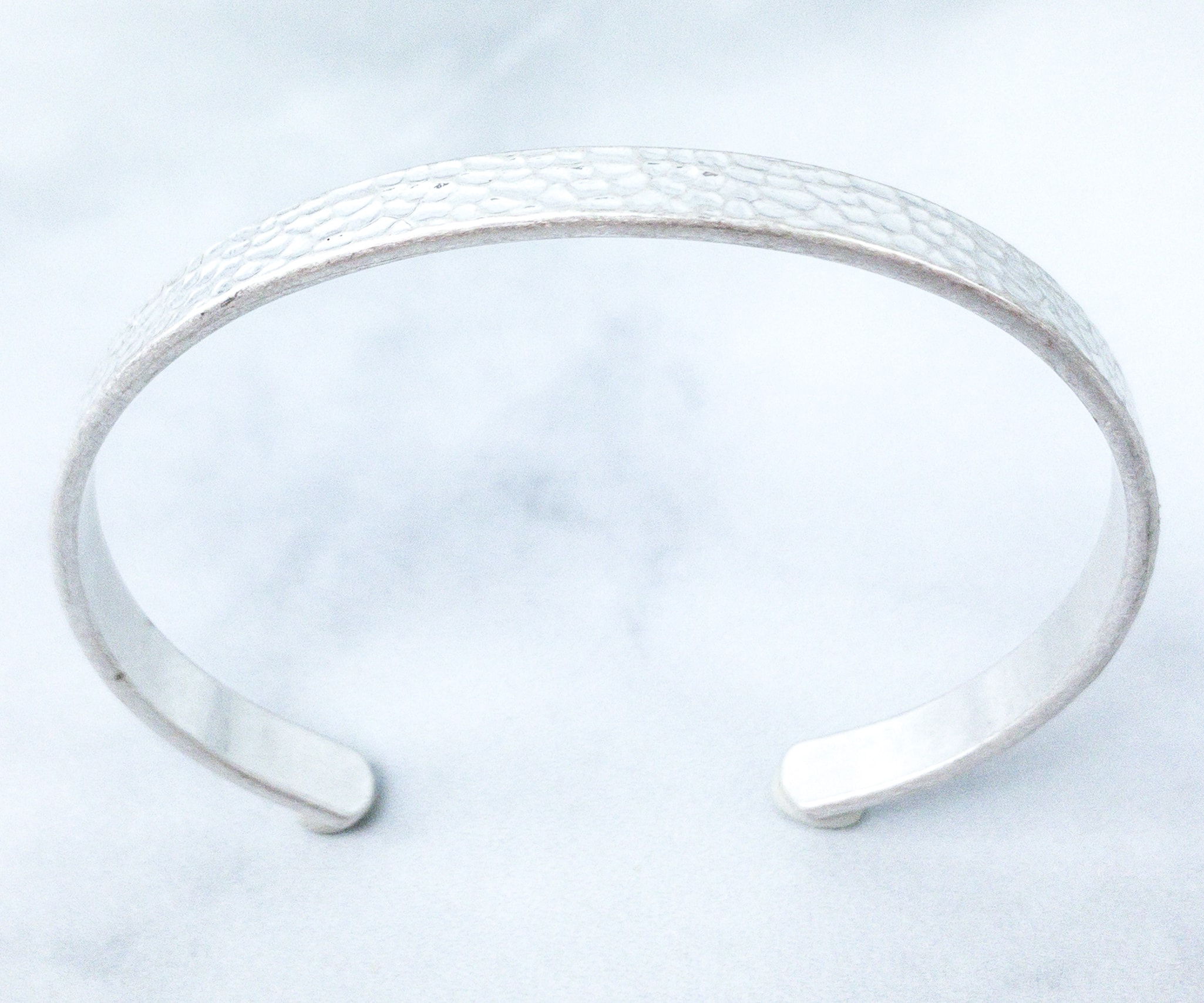 The open-ended bracelet looks so divine! I really like the color, which goes well with other accessories and jewelry pieces.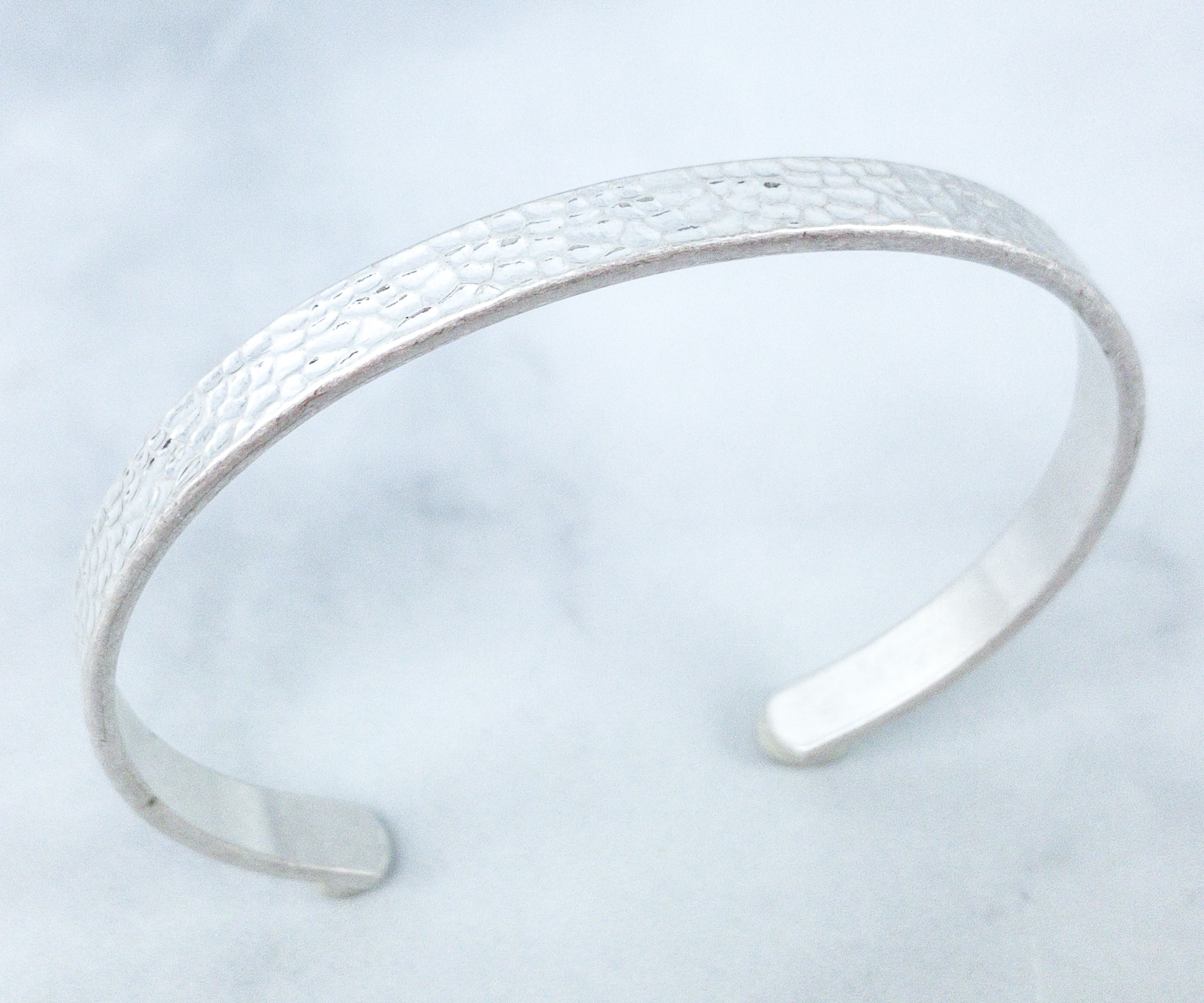 I also love the hammered-style, wavy texture of the bracelet, which is somehow rustic-looking. It will also be your best choice for bracelet layering.
There's an angle where you will notice that it shines, or reflects light, making it look more precious.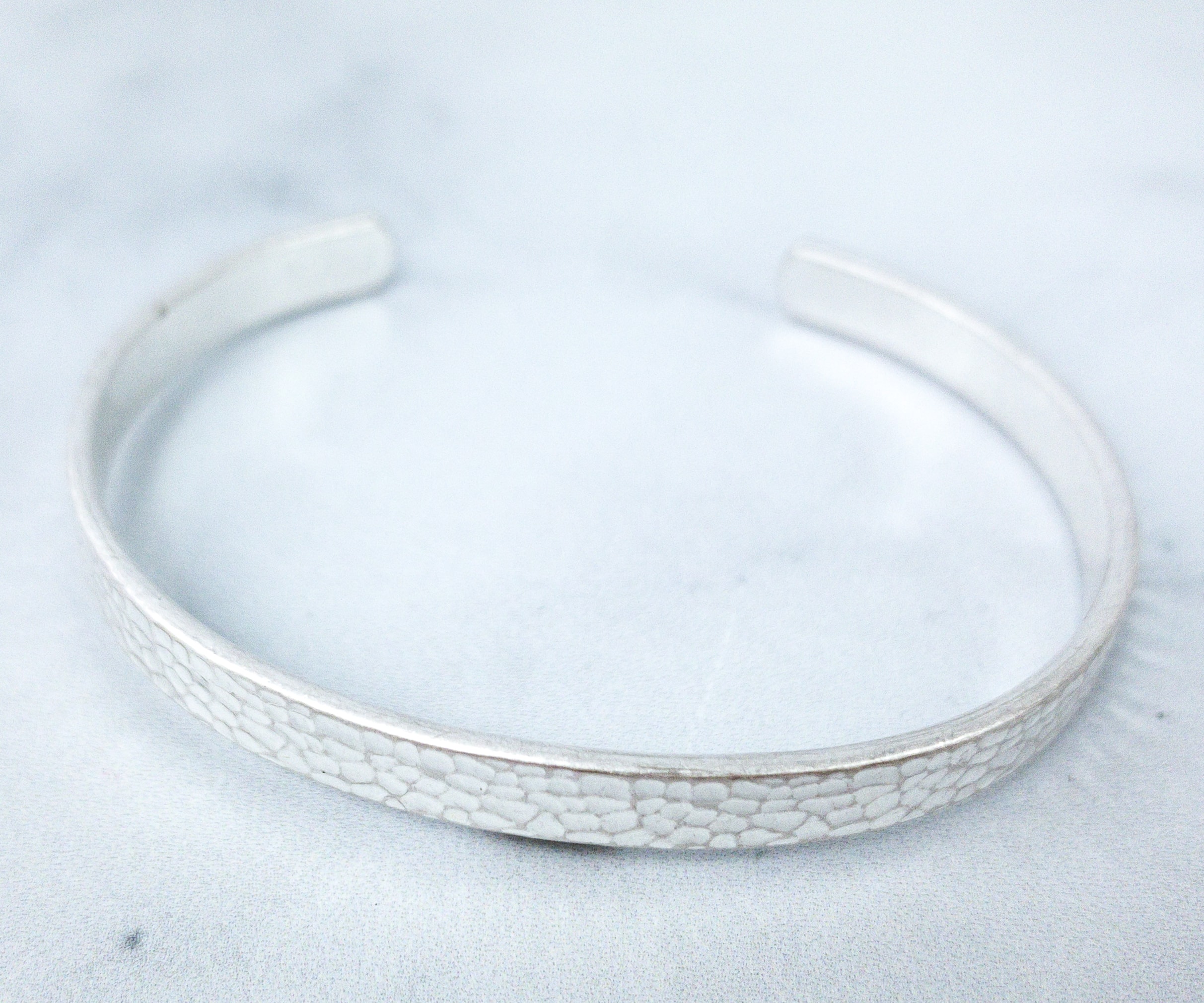 Also, the simplicity of this piece makes it the perfect everyday accessory, just to enliven your look.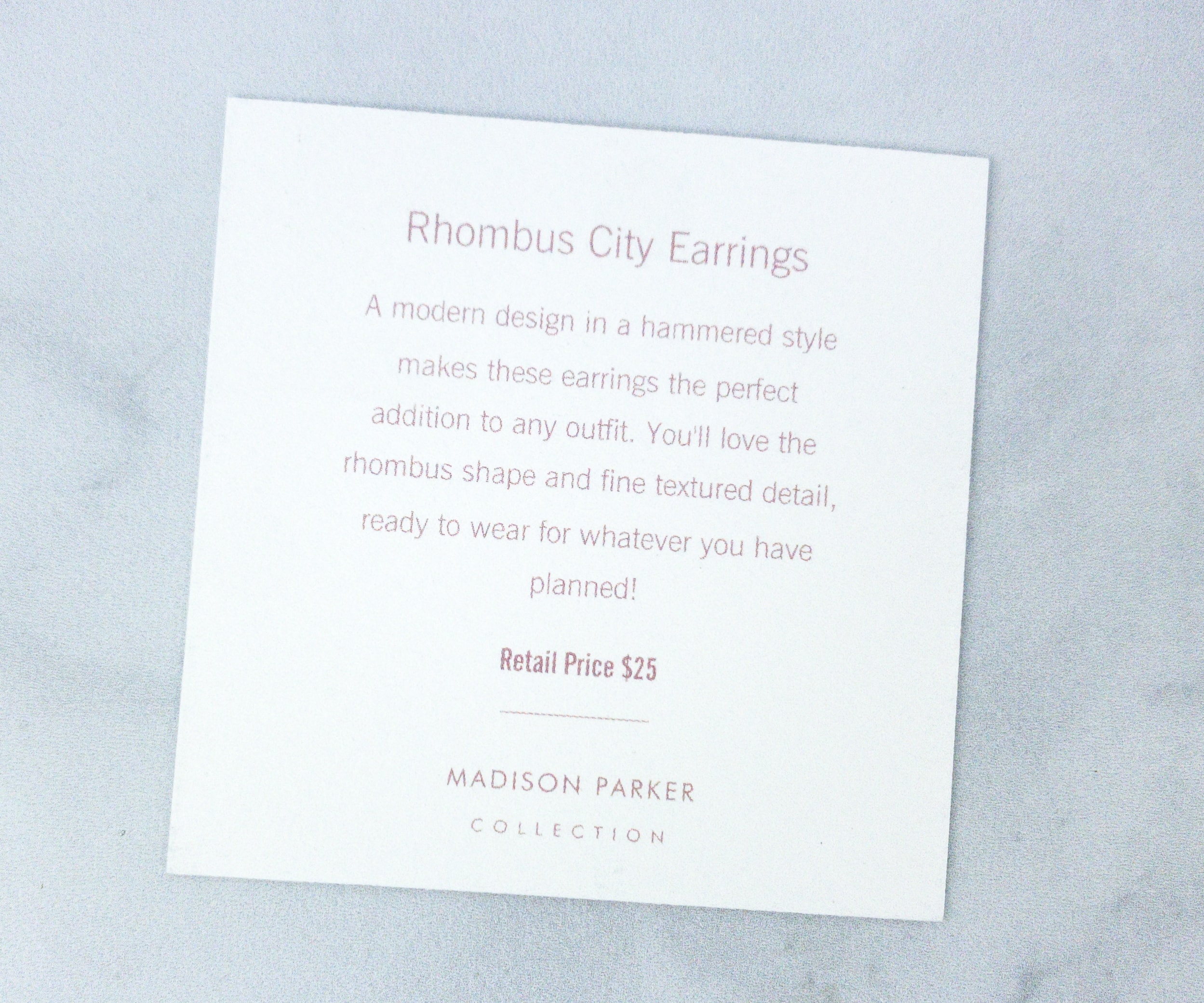 Madison Parker Rhombus City Earrings ($25)
A modern design in hammered style makes these earrings the perfect addition to any outfit. You'll love the rhombus shape and fine textured detail, ready to wear for whatever you have planned!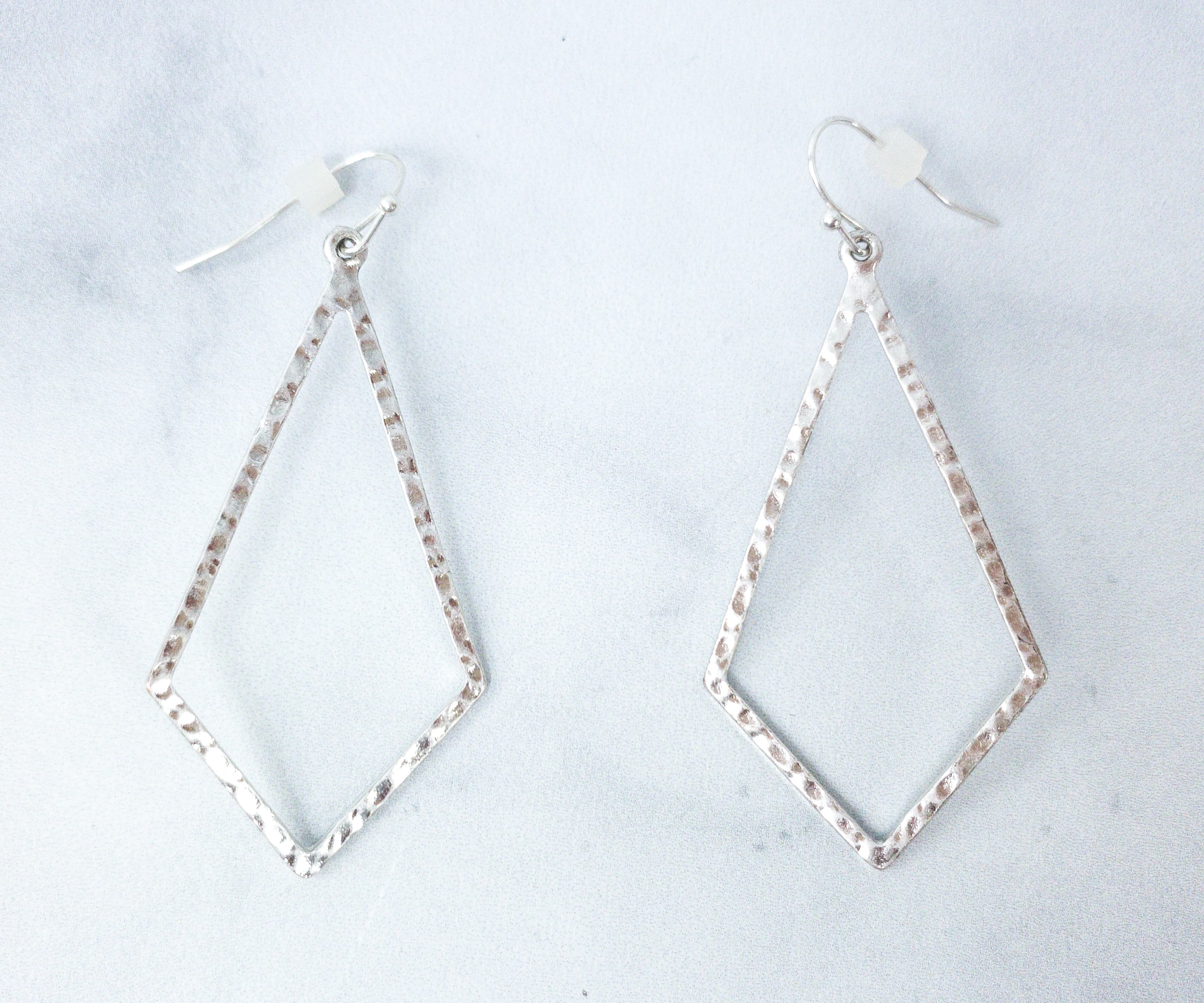 The earnings have a similar hammered style, wavy texture as the cuff bracelet. I also like the simplicity of the design, and that the earring hooks come with plastic nuts that will ensure that the earrings will be secured on your ears.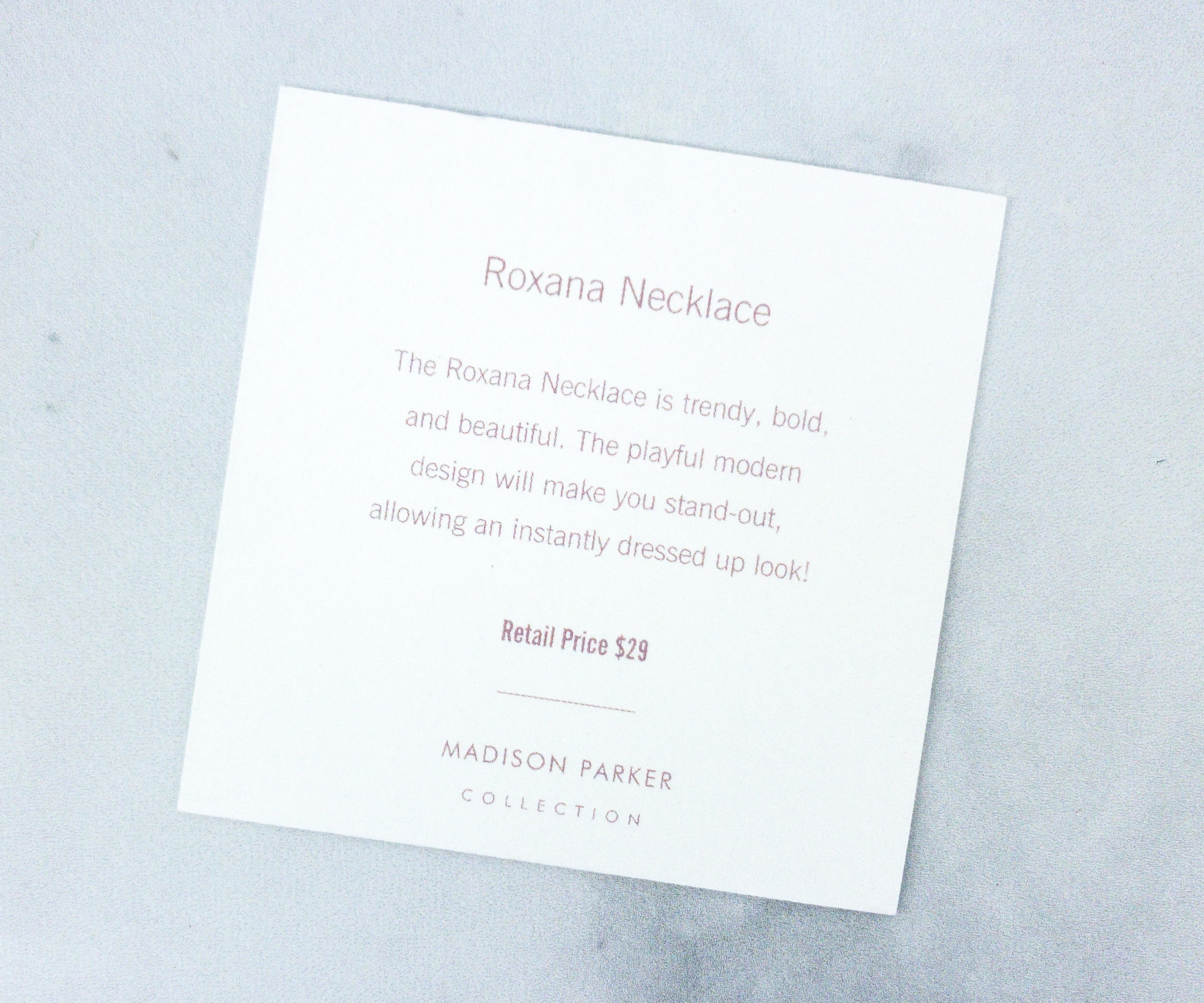 Madison Parker Roxana Necklace ($29)
The Roxana Necklace is trendy, bold, and beautiful. The playful modern design will make you stand-out, allowing an instantly dressed up look!
I really like this necklace! It's beautiful on its own right, and the accent looks marvelous, you won't notice that they're all separated unless you take a closer look!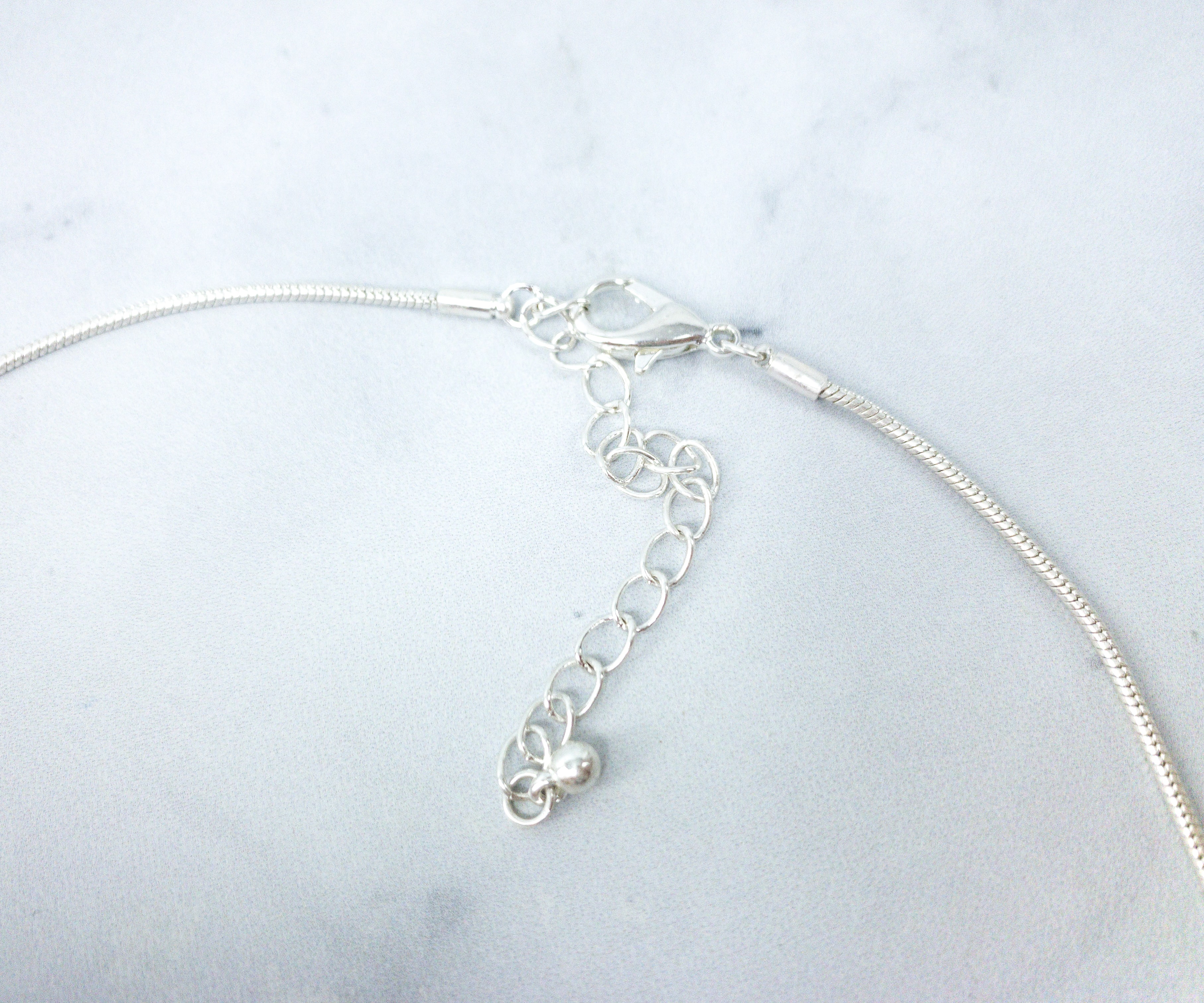 It comes with an extender with an accent at the end, making it easier to adjust for a more comfortable fit. The closure is a crab claw clasp.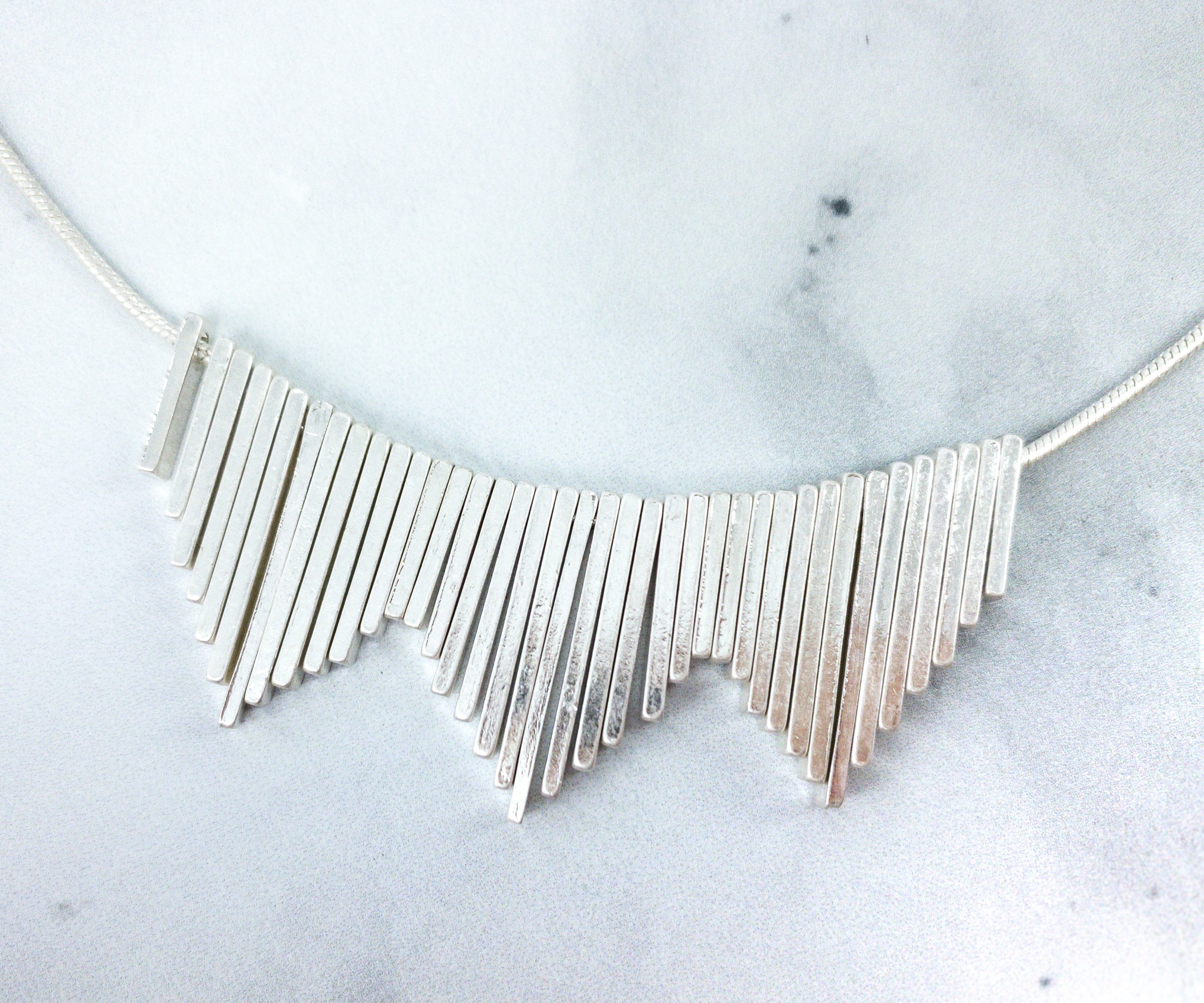 Here's the pretty modern design, which will look good on low-neckline blouses and dresses.
This will go perfectly with the cuff bracelet and earrings that are also included in this box!
You can separate the accent and make the necklace look longer, rather than round.
This month's set of jewelry is amazing! They look simple but they will definitely amp up your look when you wear them together. They're also easy to mix and match with other pieces. Among the pieces, my favorite is definitely the pretty necklace! I can easily transform it by just adjusting the accent! I'm really impressed with how simple accessories can transform your look to be more elegant, and these month's jewelry pieces definitely proved that!
Have you tried Glamour Jewelry Box yet? What do you think of this month's box?