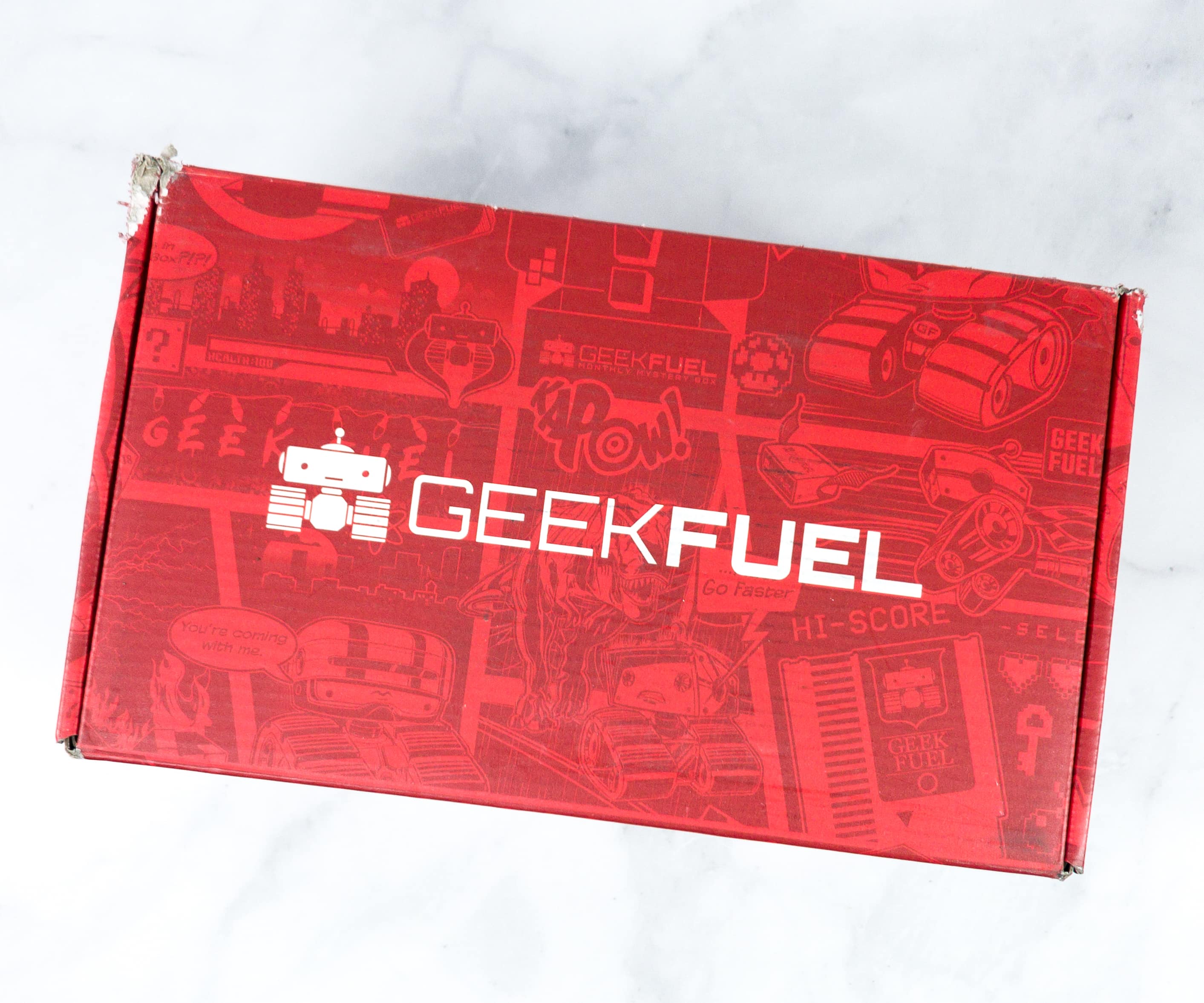 Geek Fuel EXP is the new quarterly version of Geek Fuel. This box is filled with geek accessories and apparel with exclusive games, toys, gear, collectibles, and all things epic with at least $100 in value. This box always includes a Steam game code and costs $57 + $8 shipping per quarter.
NOTE: Geek Fuel EXP is back to sending monthly boxes starting in April!
There's an information card on top of all the items.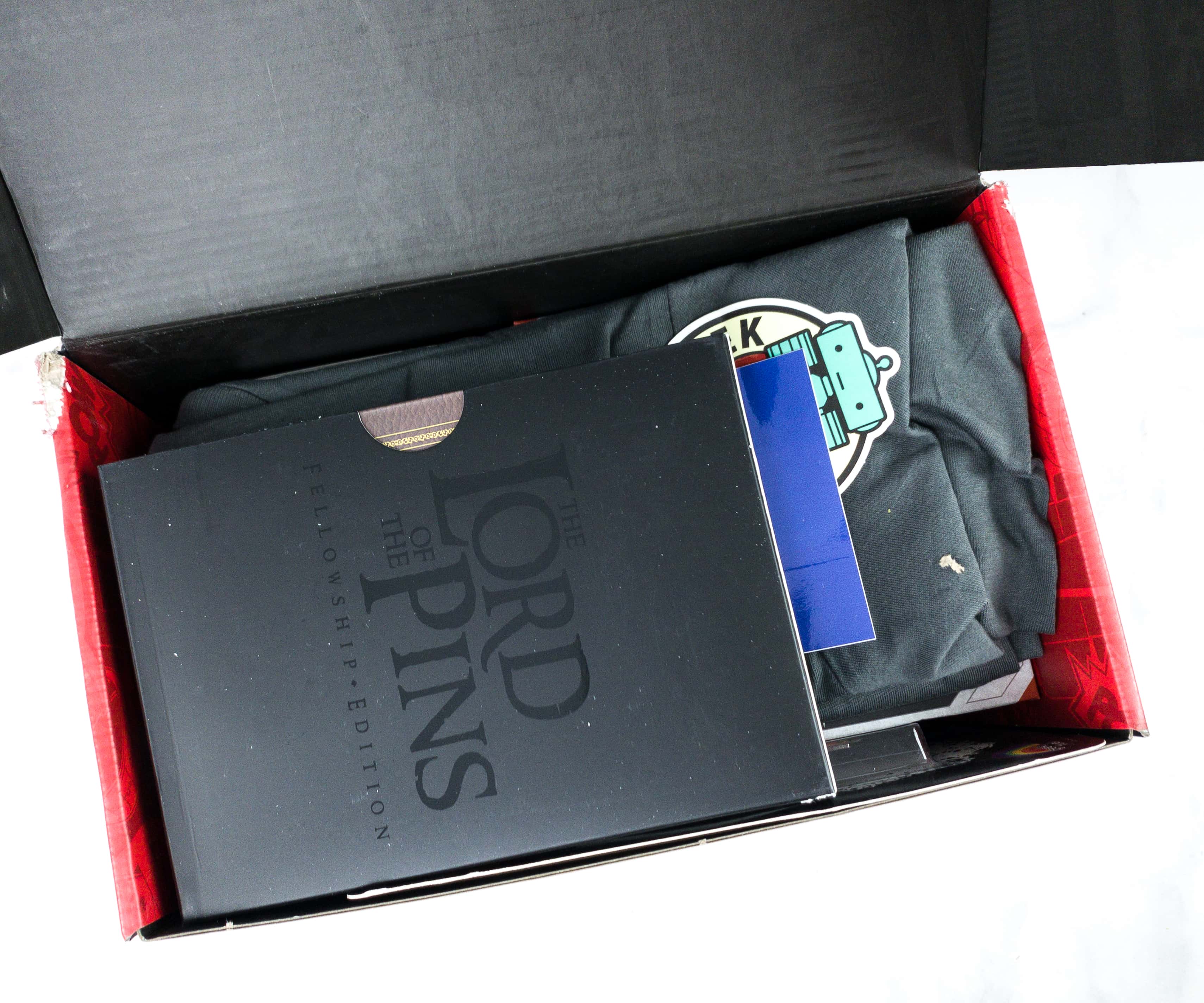 Some of the items came with individual packaging.
The card looks cool!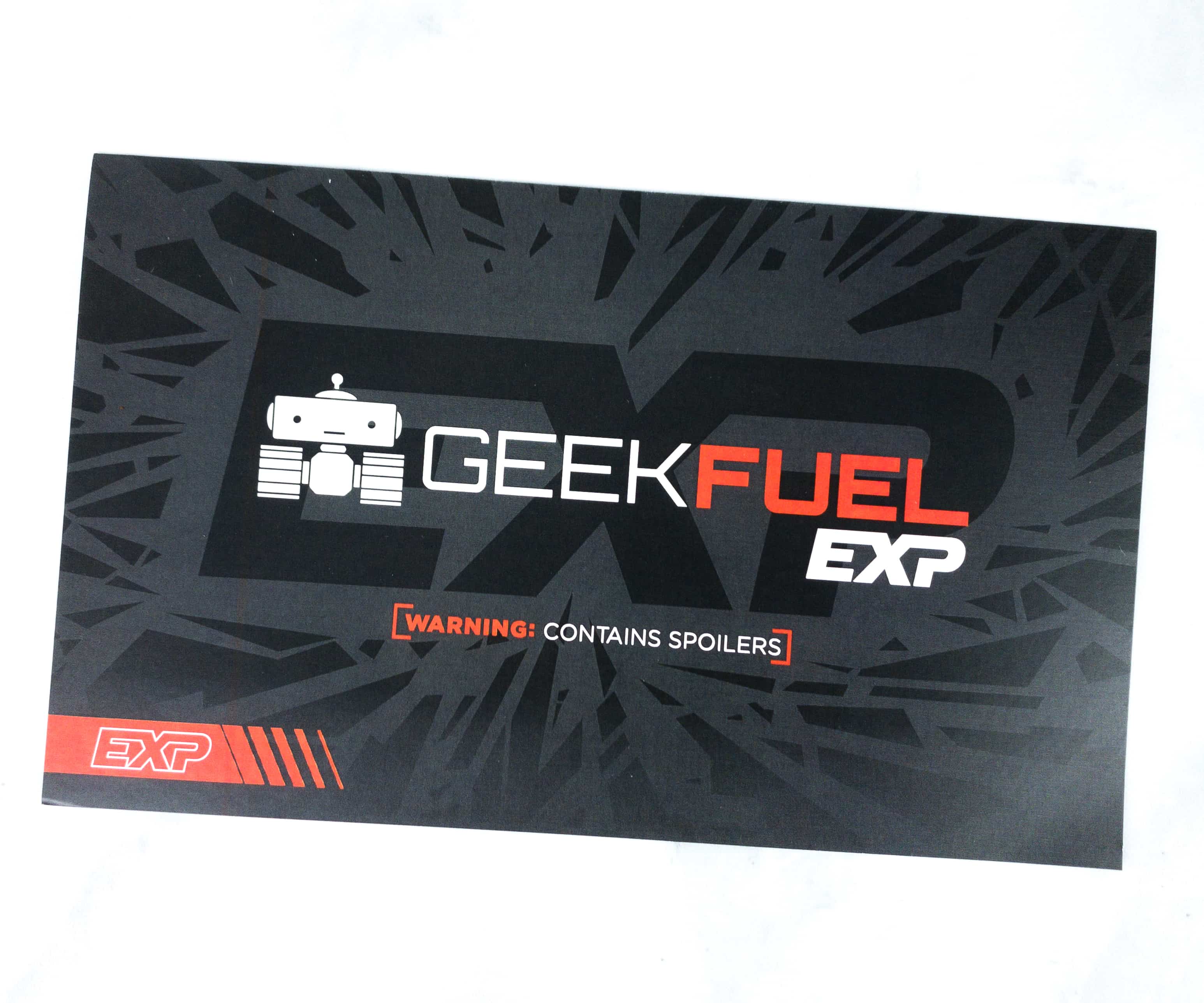 The flip side even comes with a warning that it contains spoilers!
There's another card, but this time, it's in red.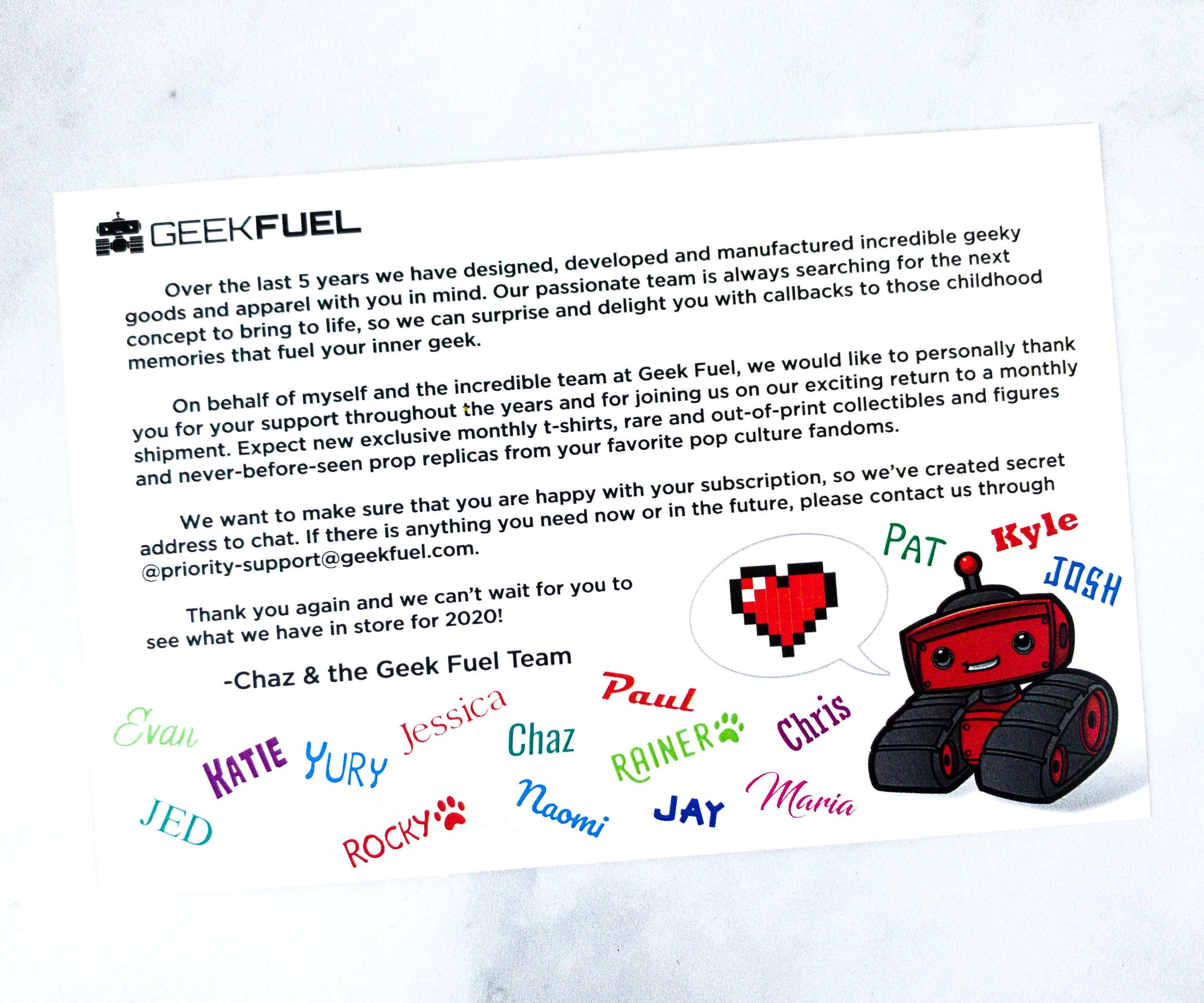 The flip side has a note from the Geek Fuel Team.
Everything in my box!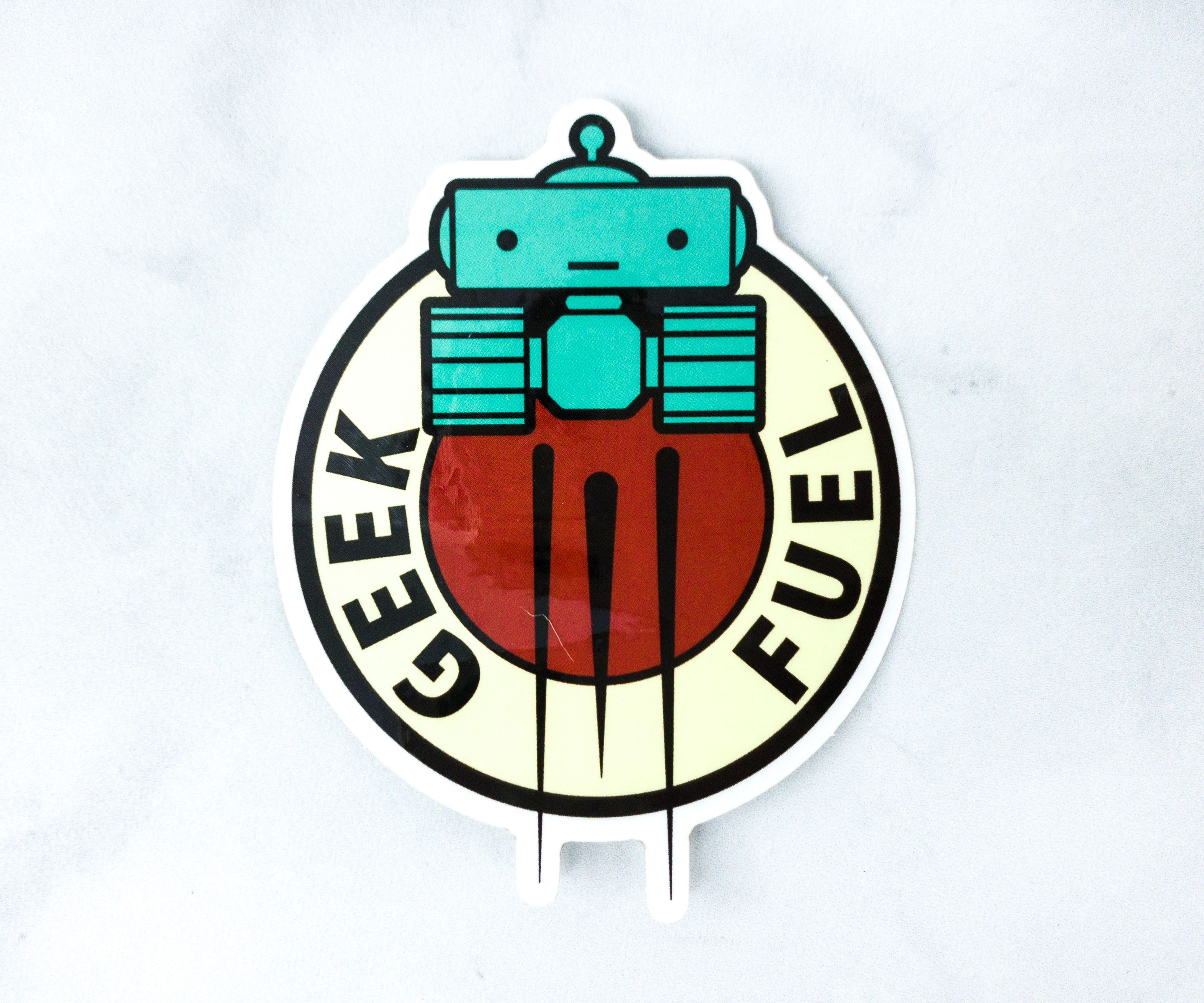 Geek Fuel Sticker. The first sticker features the box's mascot. This will look cool on laptops, notebooks, or any flat surfaces you want to add decoration to!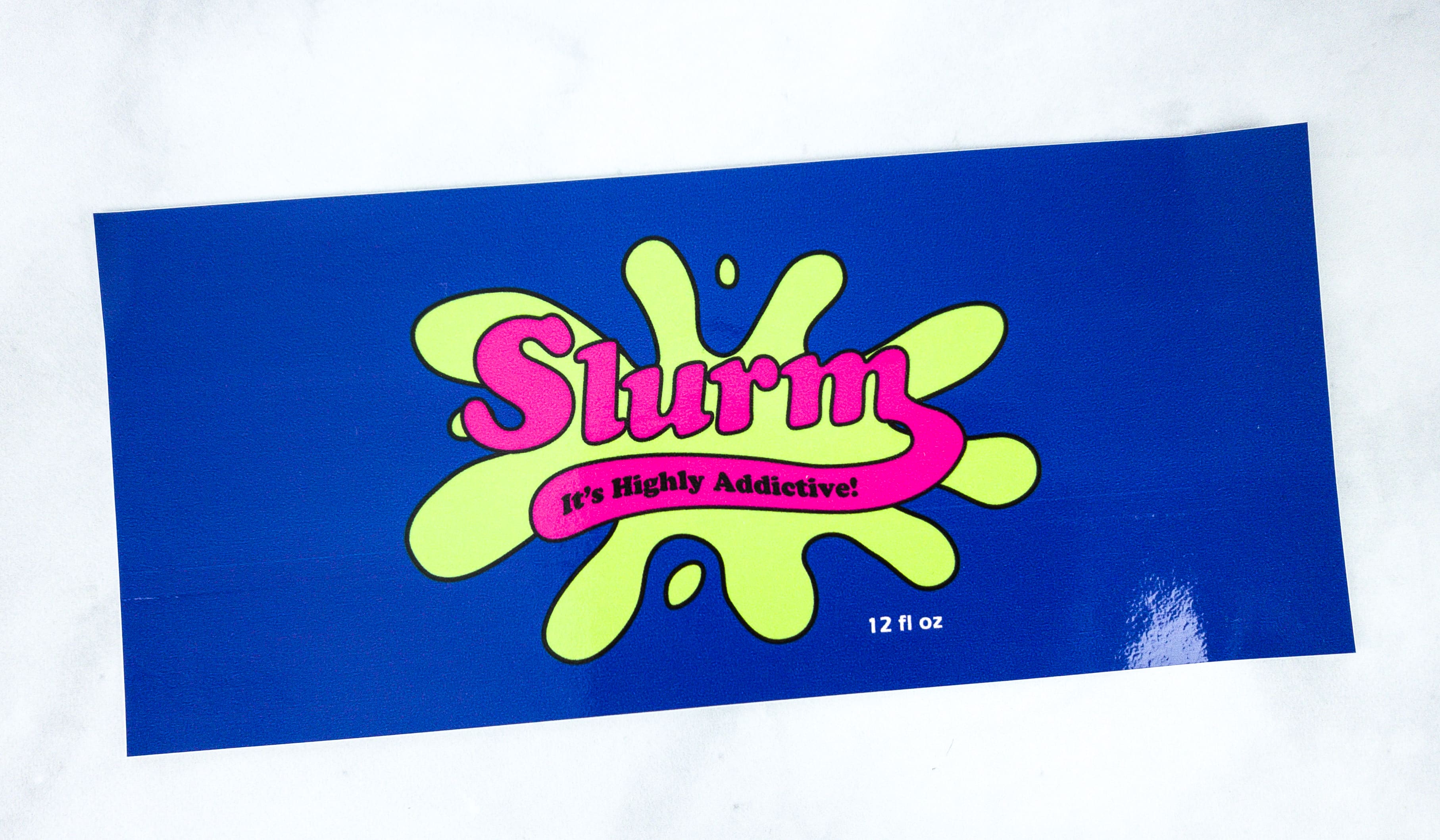 Futurama Slurm Soda Sticker. Another sticker is a Slurm Soda sticker, which says that it's highly addictive, and it's from Futurama!
The backside has instructions on how you can use the sticker on soda cans!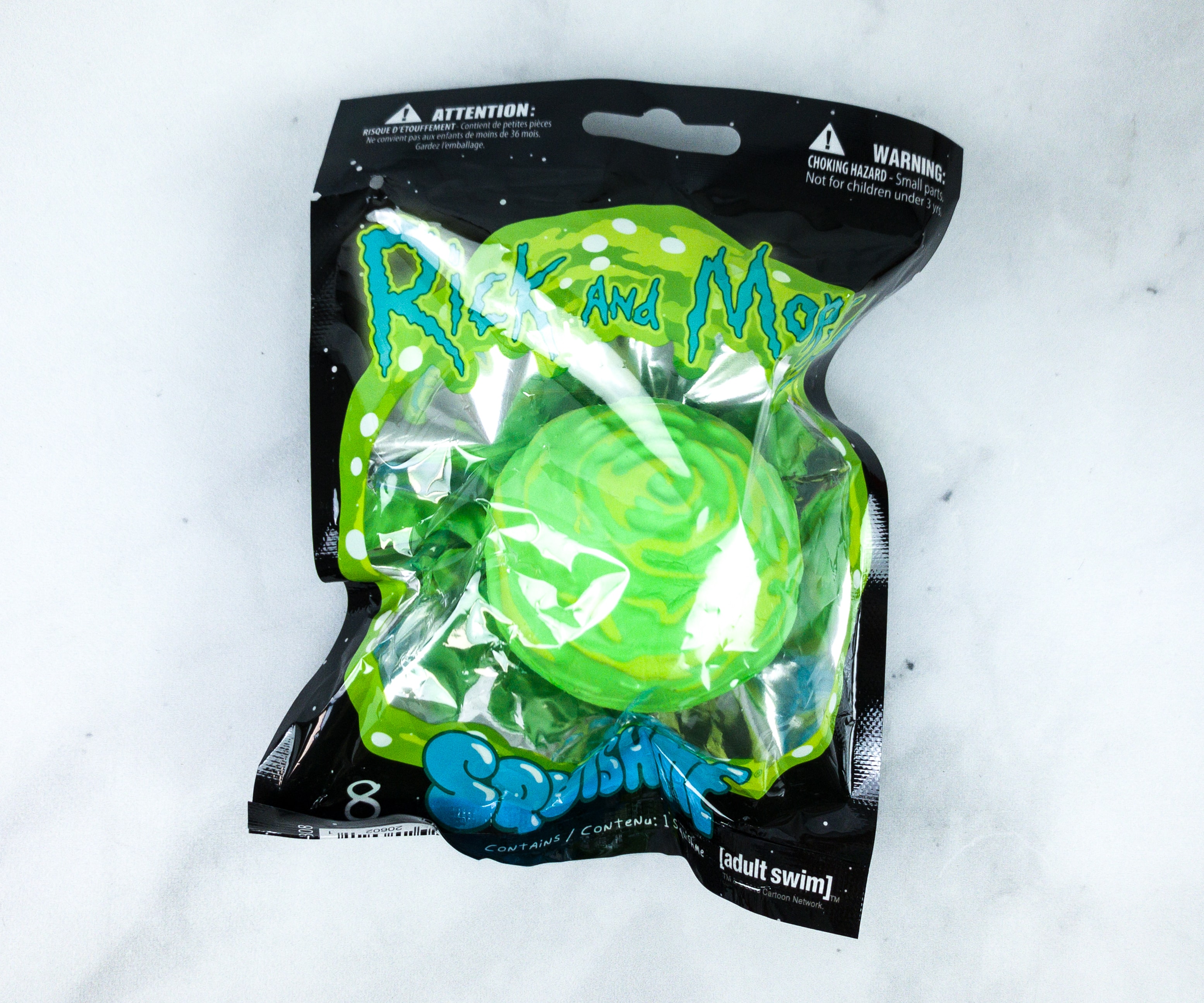 Rick and Morty Squishie. The squishy toy that I got features the animated Sci-Fi sitcom, Rick and Morty!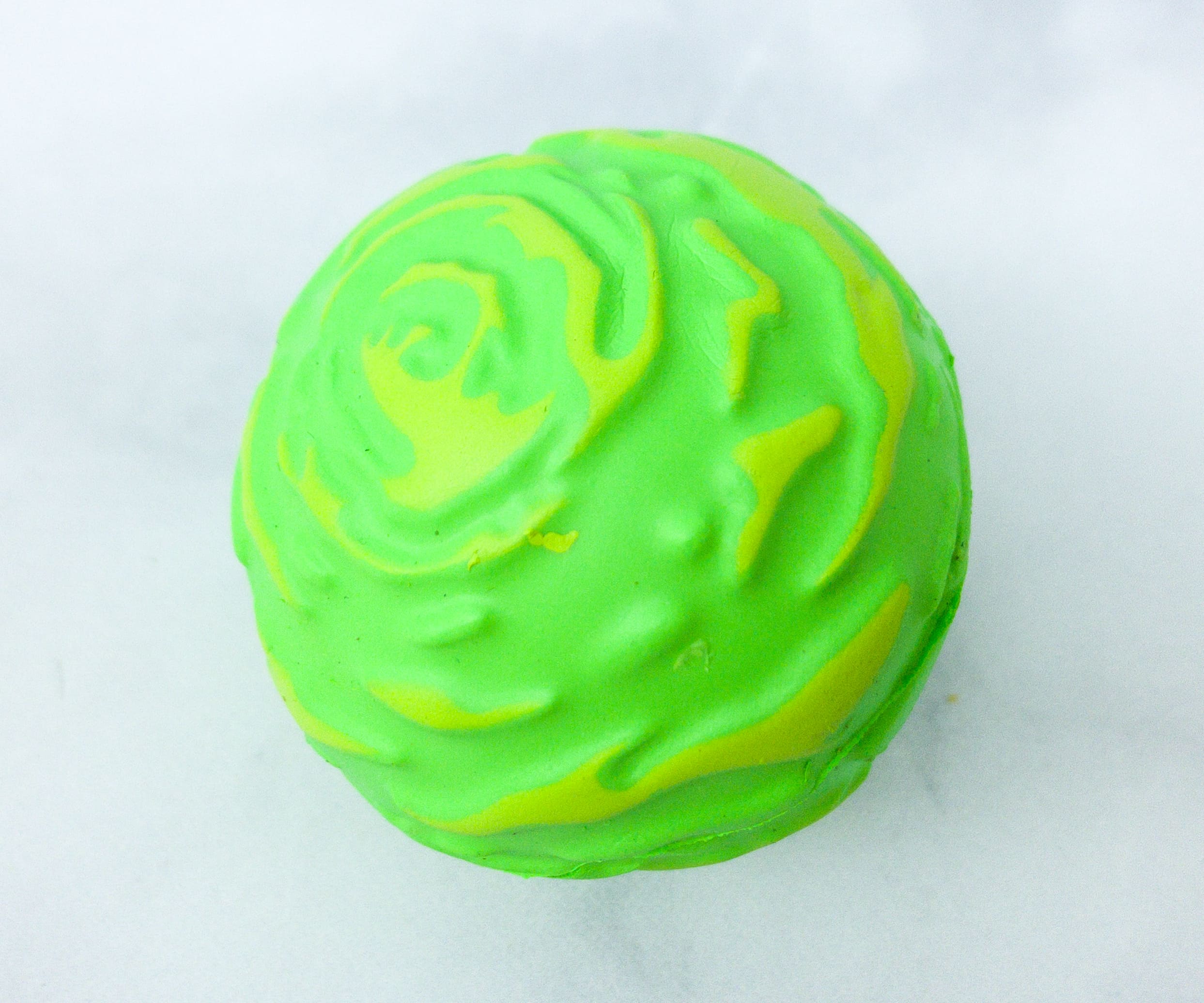 It features the Post-Apocalyptic Dimension, a post-apocalyptic version of planet Earth. It also serves as a nice stress-relieving ball!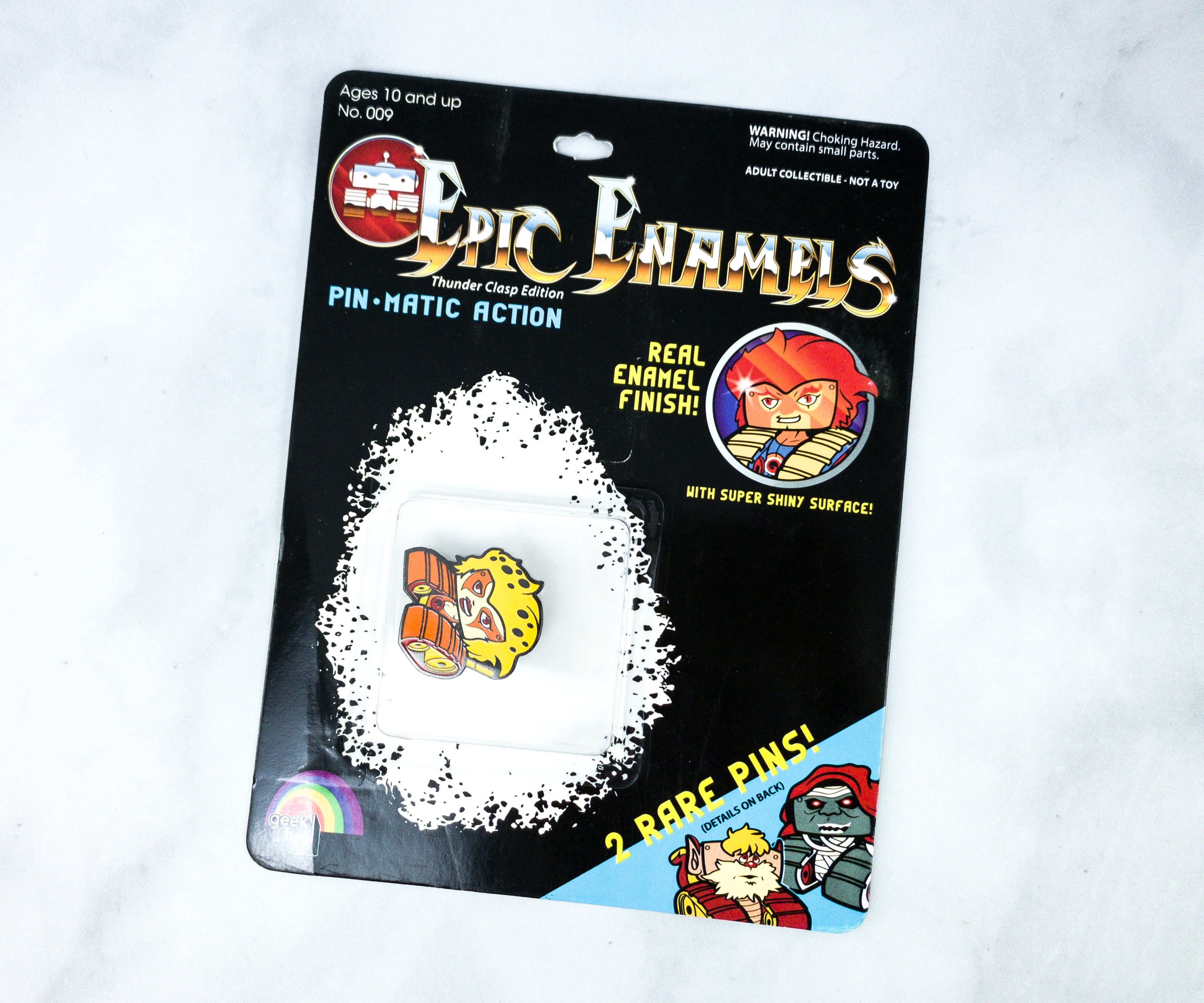 Robot of the Universe Epic Enamels. The Geek Fuel Epic Enamels this month is the Thunder Clasp edition! Also, the pins are really well-made with a real enamel finish that makes the surface super shiny.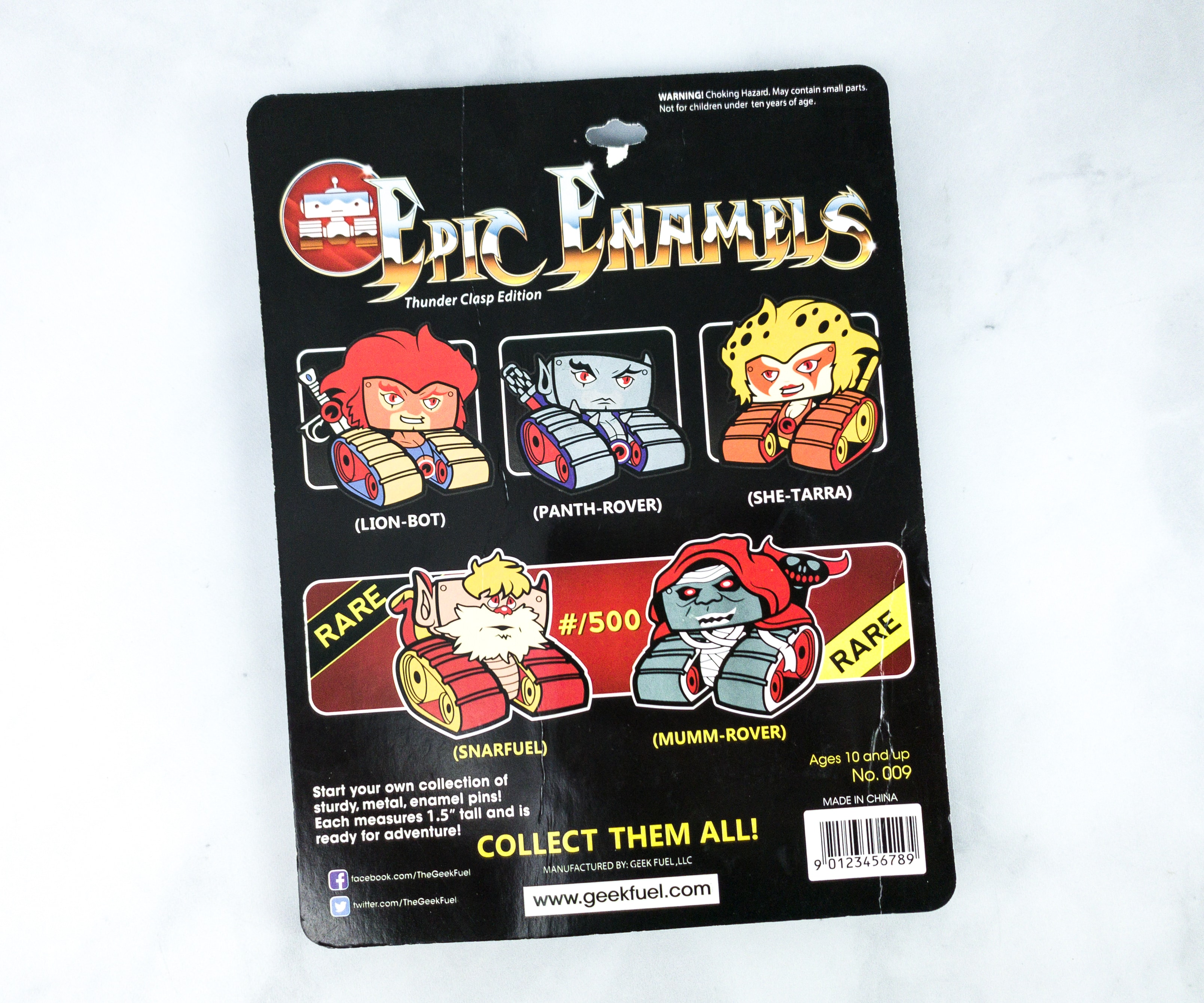 You can get Lion-Bot, Panth-Rover, She-Tarra, or a rare Snarfuel or Mumm-Rover!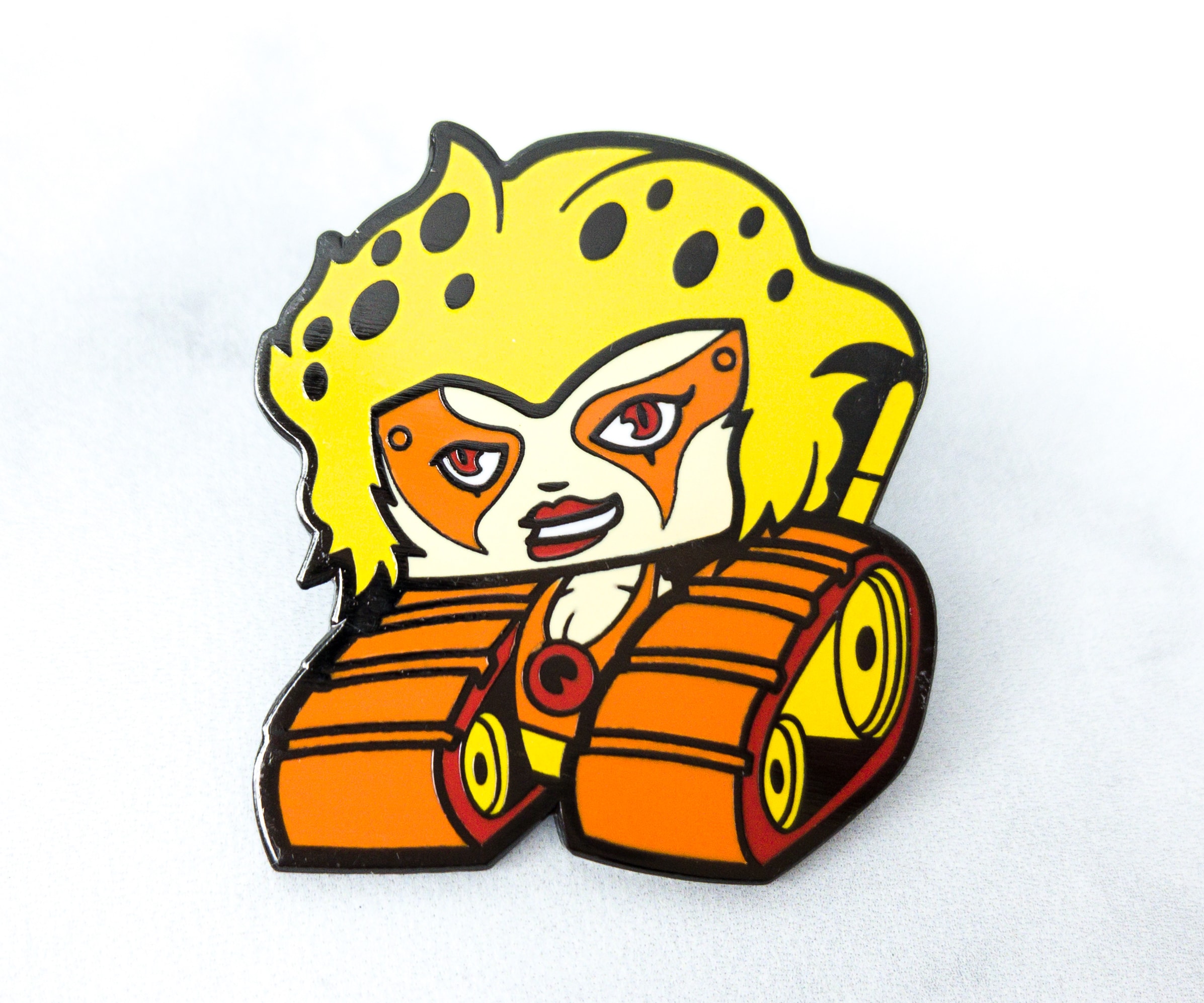 I got She-Tarra! The character is based on She-Ra, the Princess of Power. It measures 1.5″ tall.
Futurama I Love NNY T-Shirt. Another Futurama item in the box is this cool gray shirt, which actually looked like a souvenir shirt from New New York!
New New York is a major city on the Planet Earth which is located in the State of New New York, built directly on top of the ruins of the Old New York!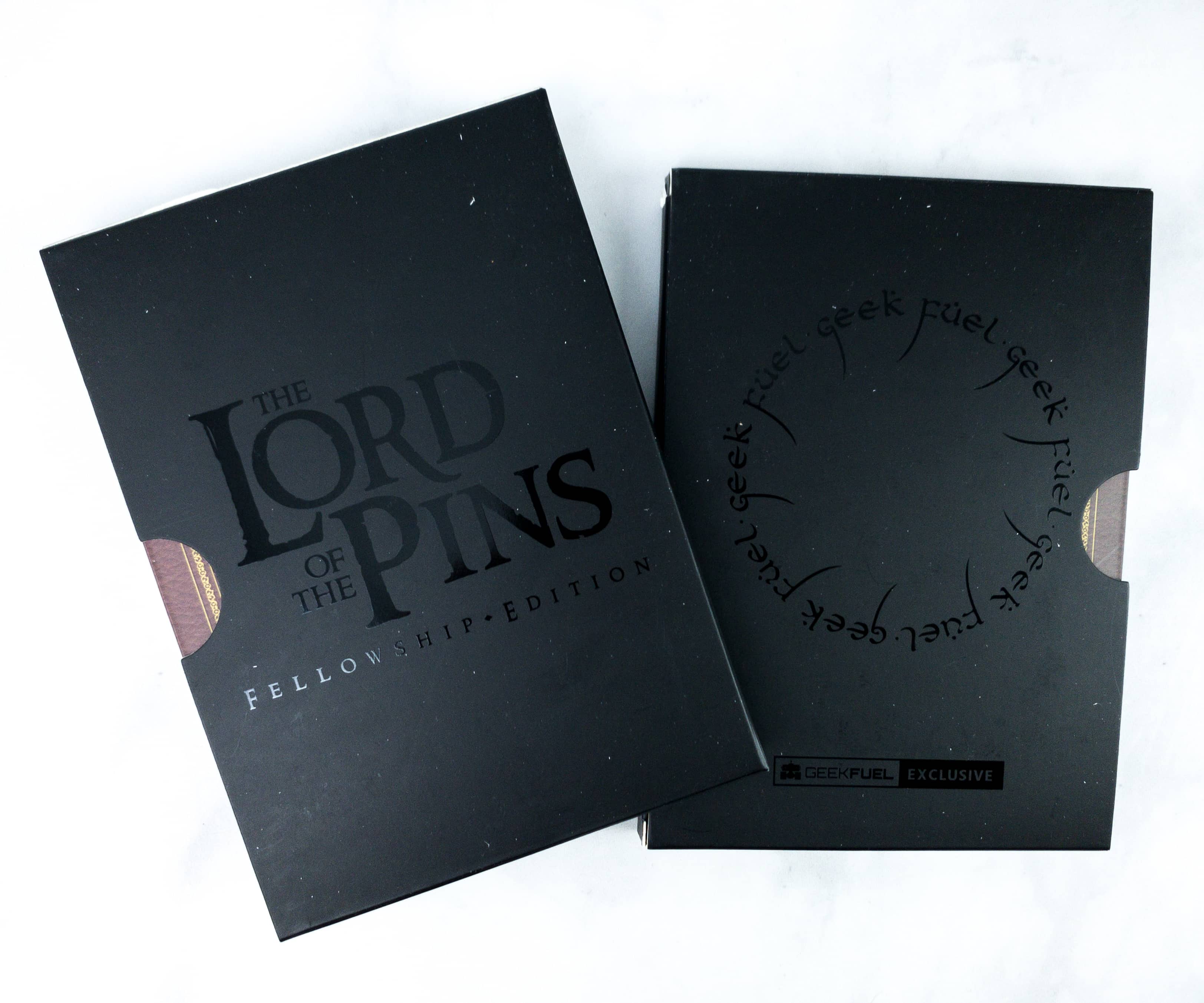 The Lord of the Pins Fellowship Edition Pins. There's only one pin that binds them all! Couldn't help but giggle when I saw the name of this pin set, Lord of the Pins!
It looks like a book inside a black protective sleeve! It's really nice!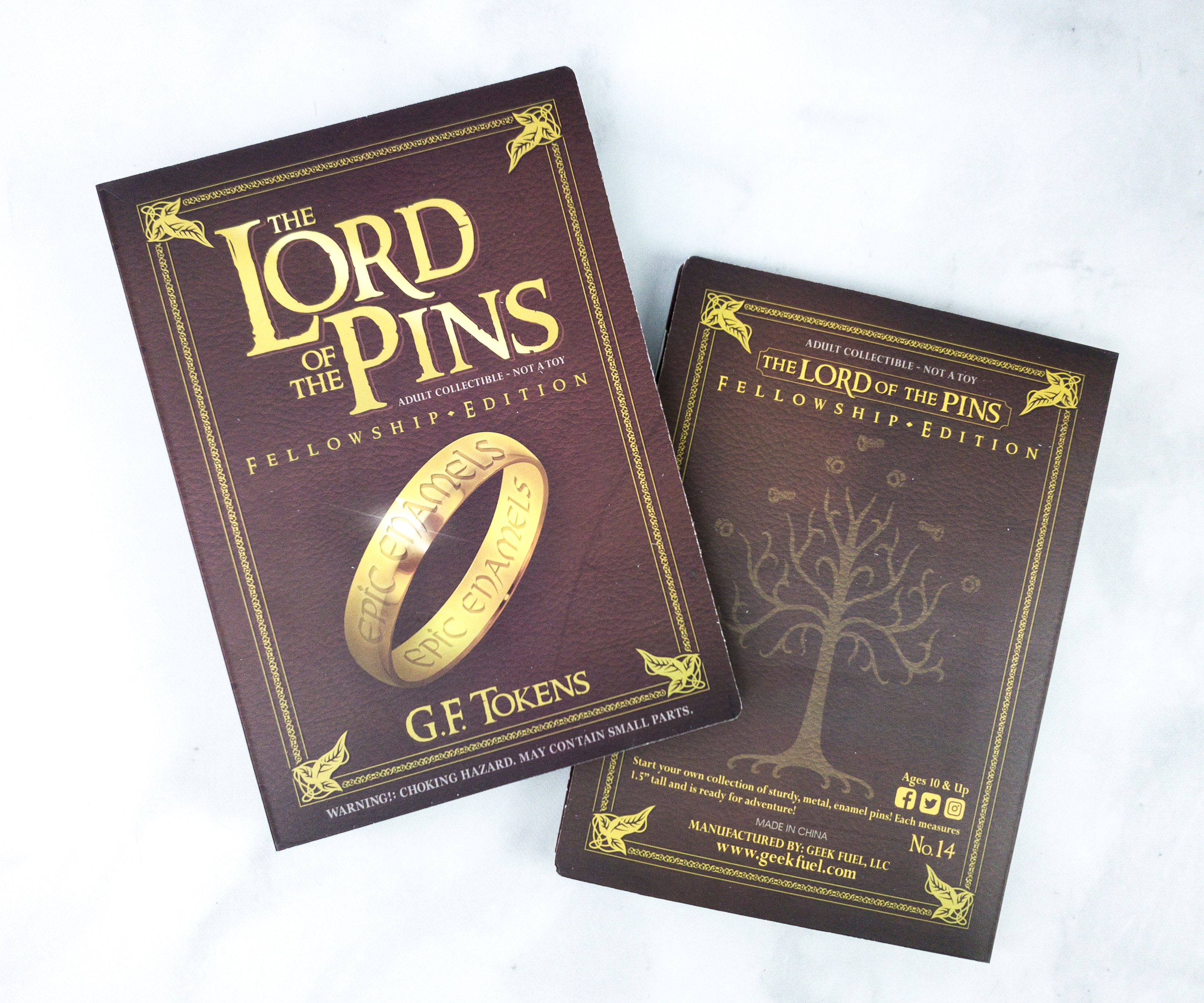 It even has the images of the One Ring, and the White Tree of Gondor!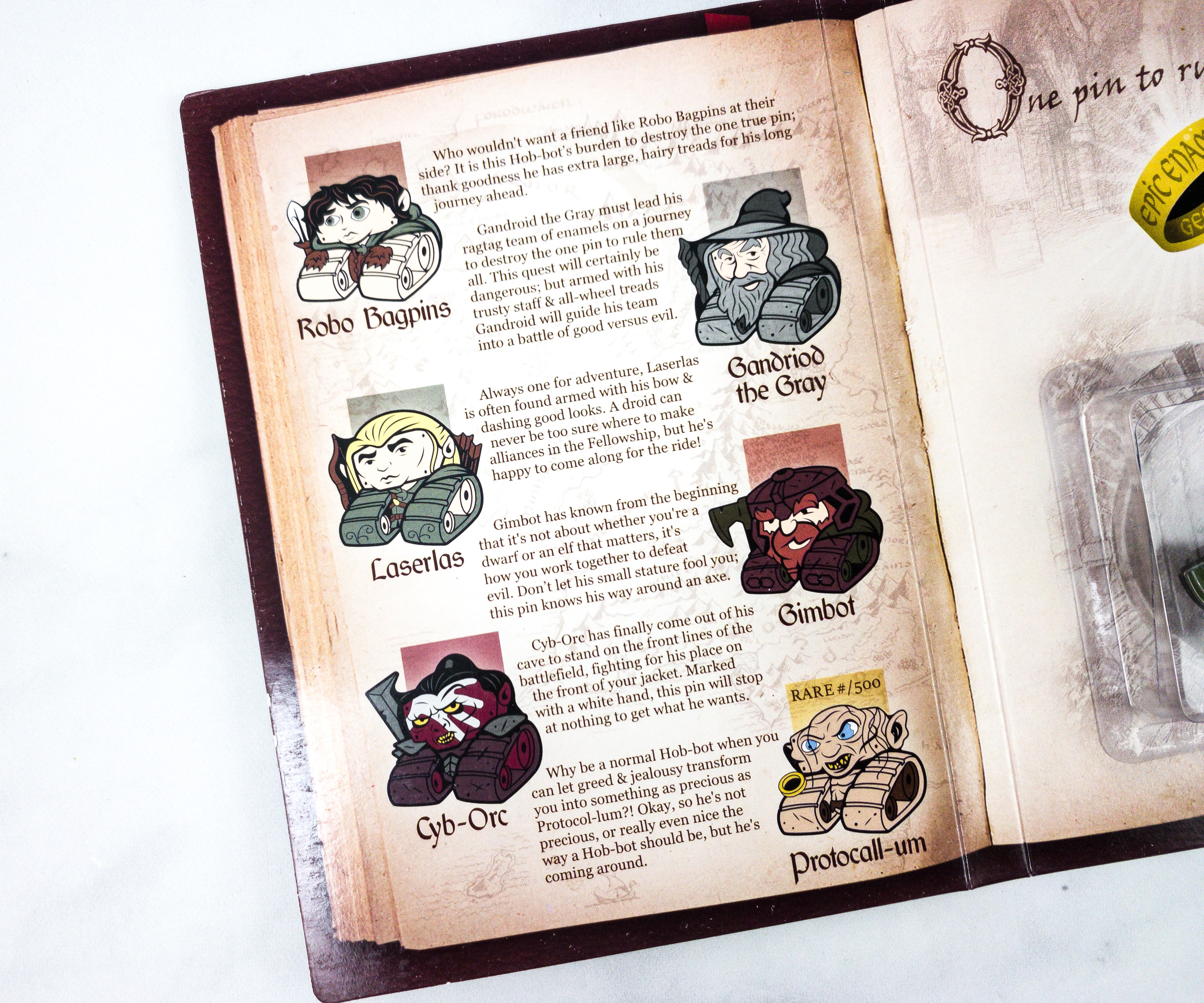 Here's a list of the possible pins that you can get from this package!
If you're lucky, you can get the rare One Pin, but I got Gimbot and Laserlas.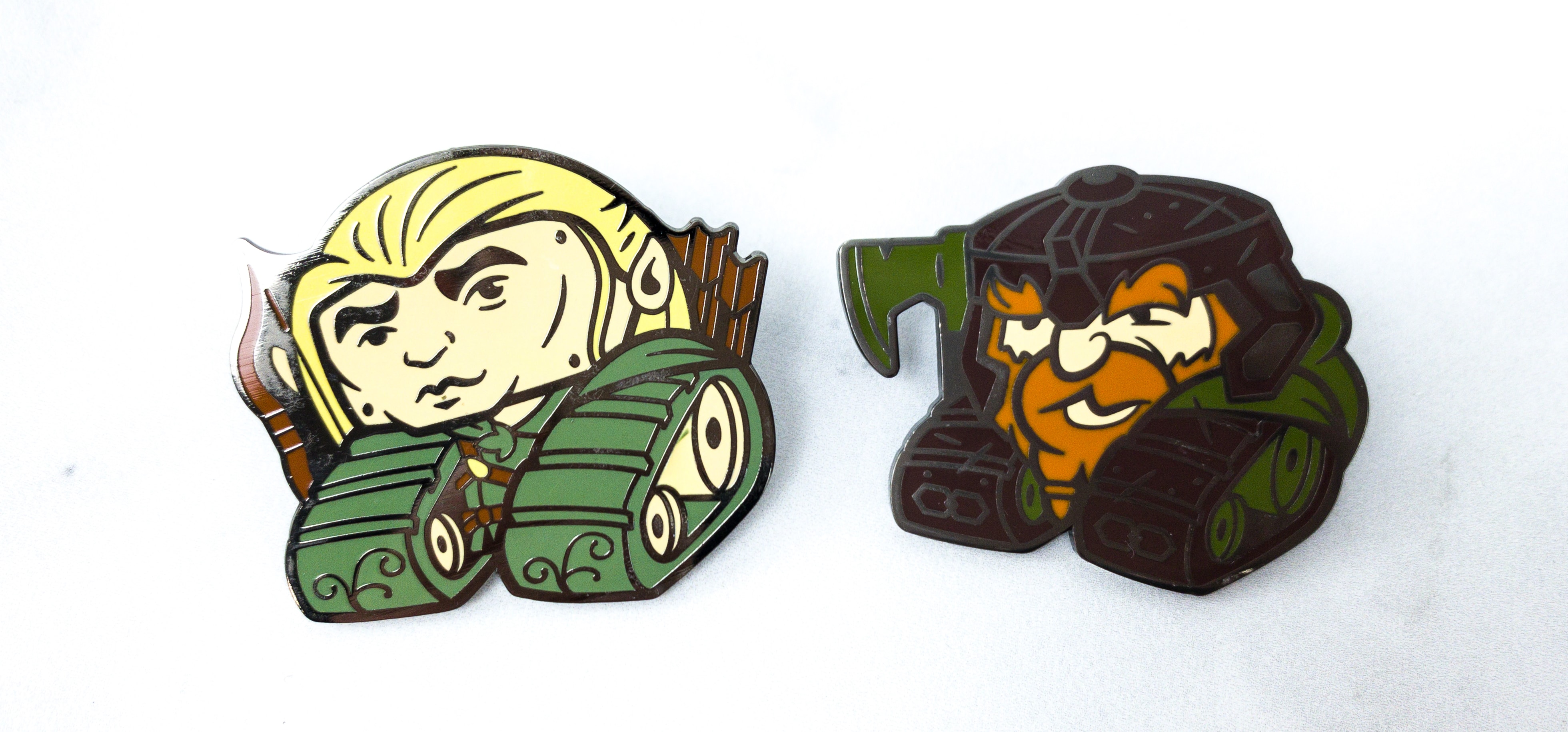 The characters in this edition are based on the LOTR characters Legolas and Gimli!
Funko Pop The Walking Dead #887 Judith Grimes Vinyl Figure ($10.97) I'm so happy to get another Funko POP! figure in this box, and it's Rick Grimes' adoptive daughter Judith from The Walking Dead!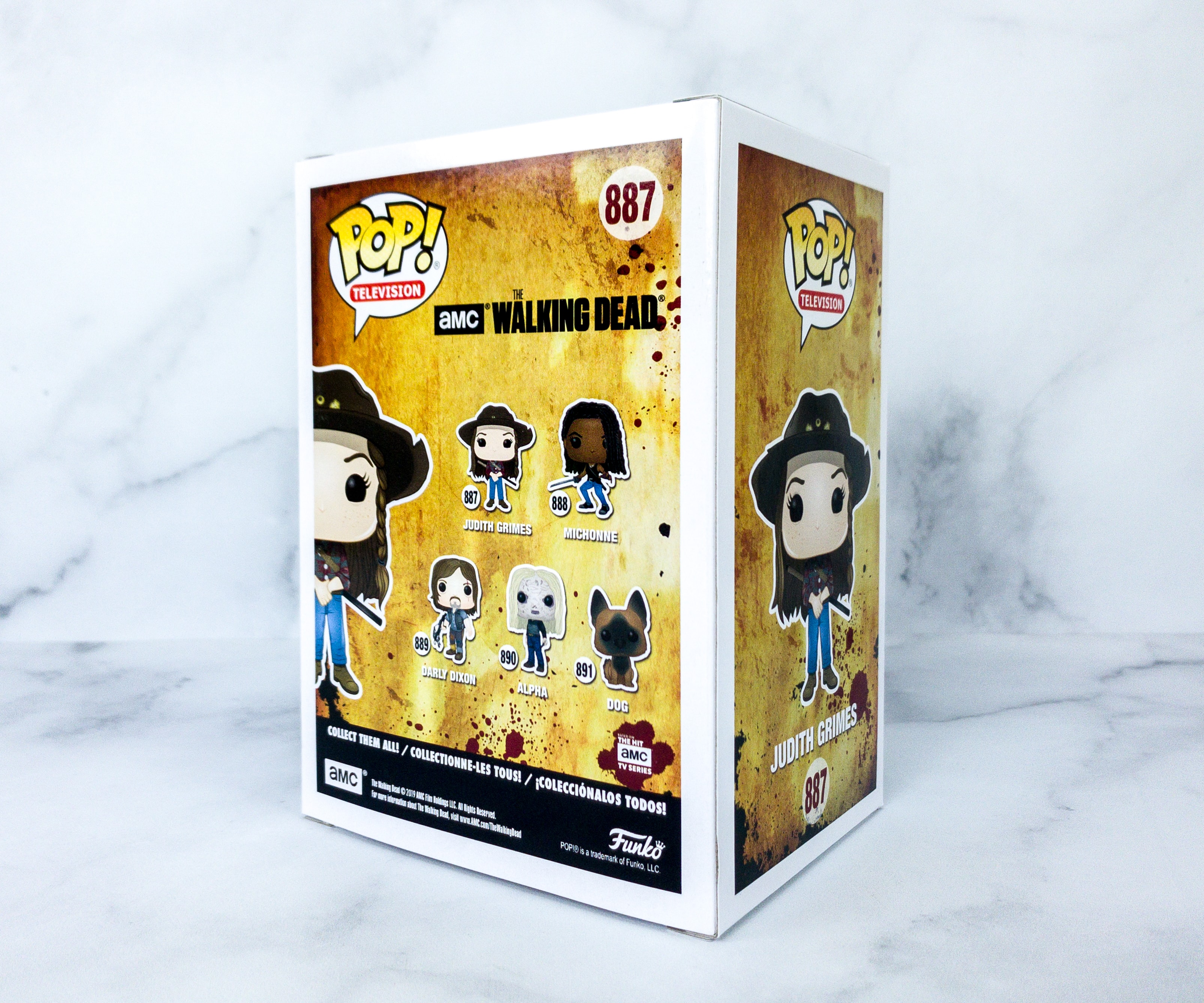 Aside from Judith, you can also get Michonne, Daryl Dixon, Alpha, and Dog.
Judith is the adoptive daughter of Rick whom he swears to protect at all costs. She's the only baby that was born during the apocalypse and this POP! version shows her all grown up!
That sheriff's hat will always remind us of the series' main protagonist, Rick Grimes!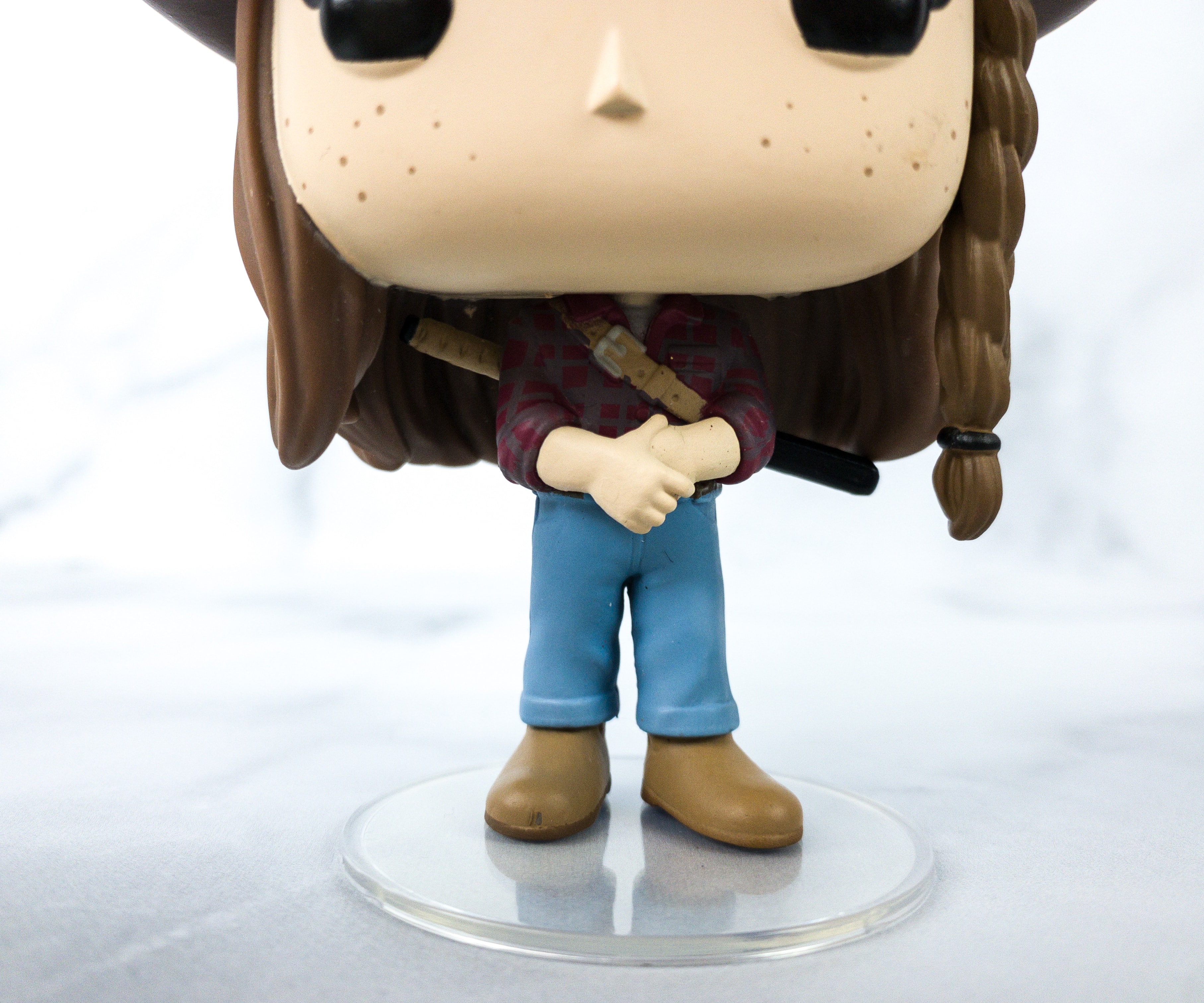 Also, like her dad, she wears a flannel shirt, and she also wields a katana!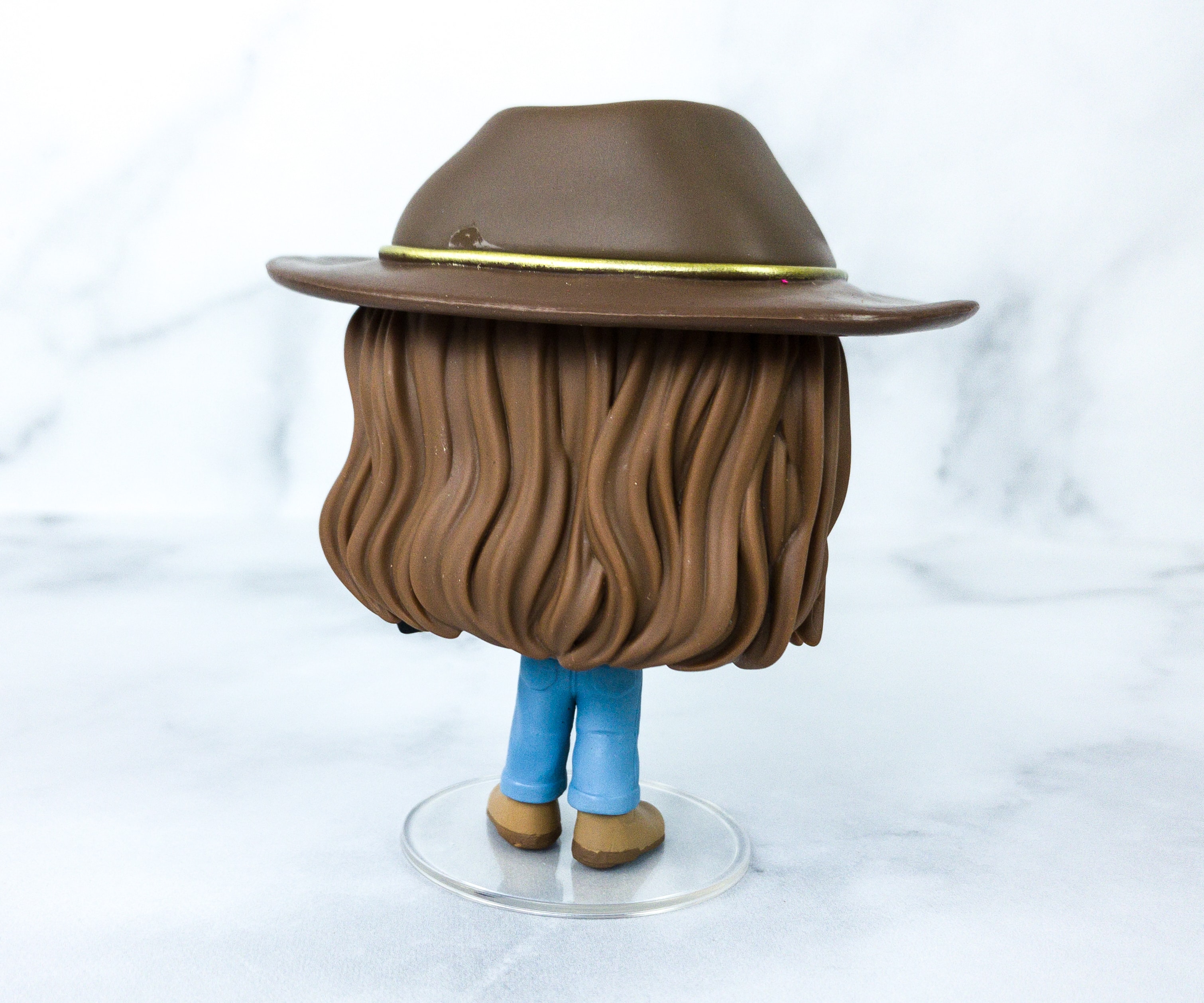 Her hair covers half of her back but we all know that the katana is just hidden beneath it.
QFig Batman Figure. Another figure that I got in this box is none other than the protector of Gotham City, Batman!
We all know that Batman's alter-ego is the billionaire industrialist Bruce Wayne. He may not really have superpowers but definitely, he is one of the smartest and greatest fighters, and he's super-rich too!
It's a whole figure that is already attached to a bat base!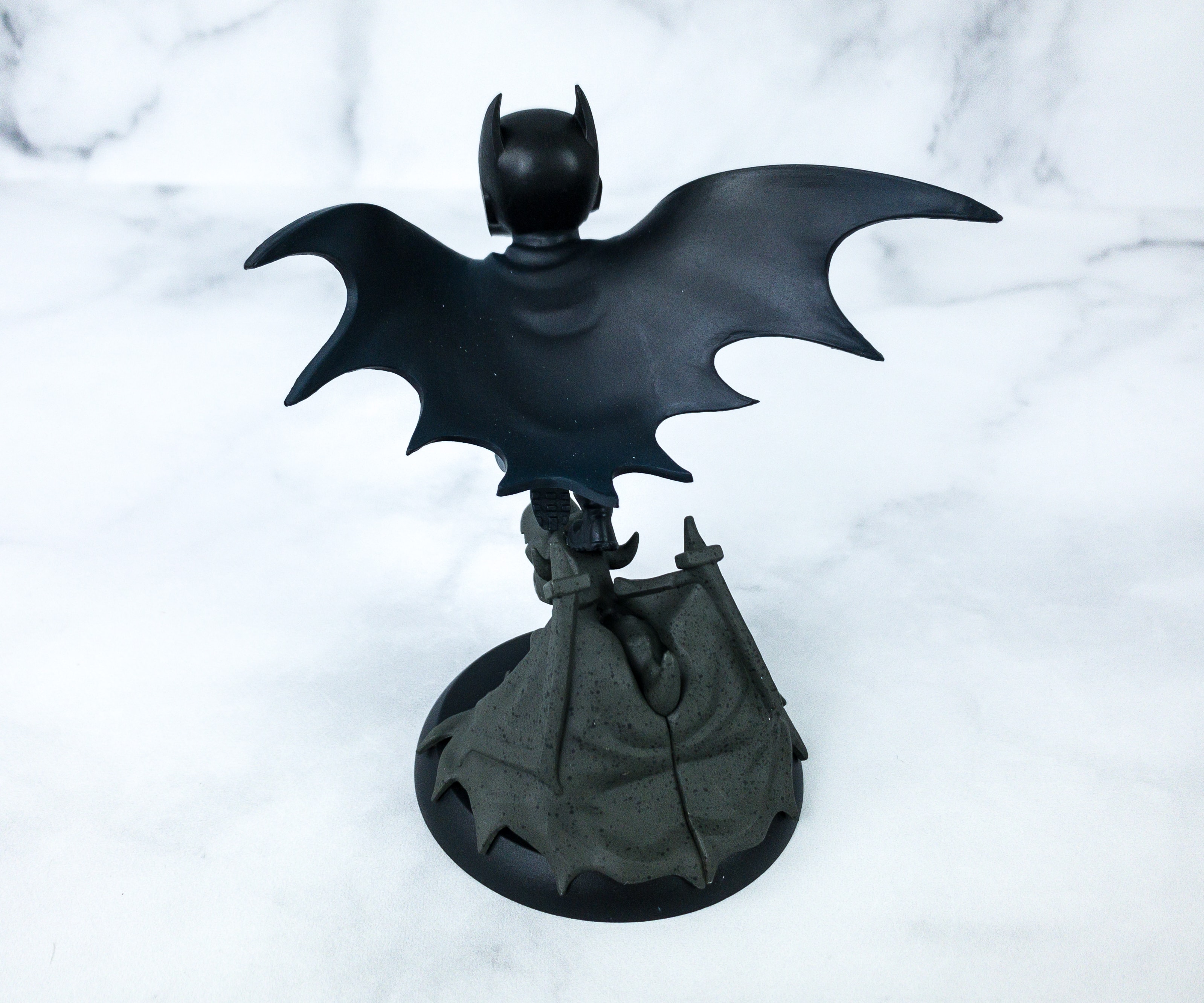 Those bat wings look incredible from the back view!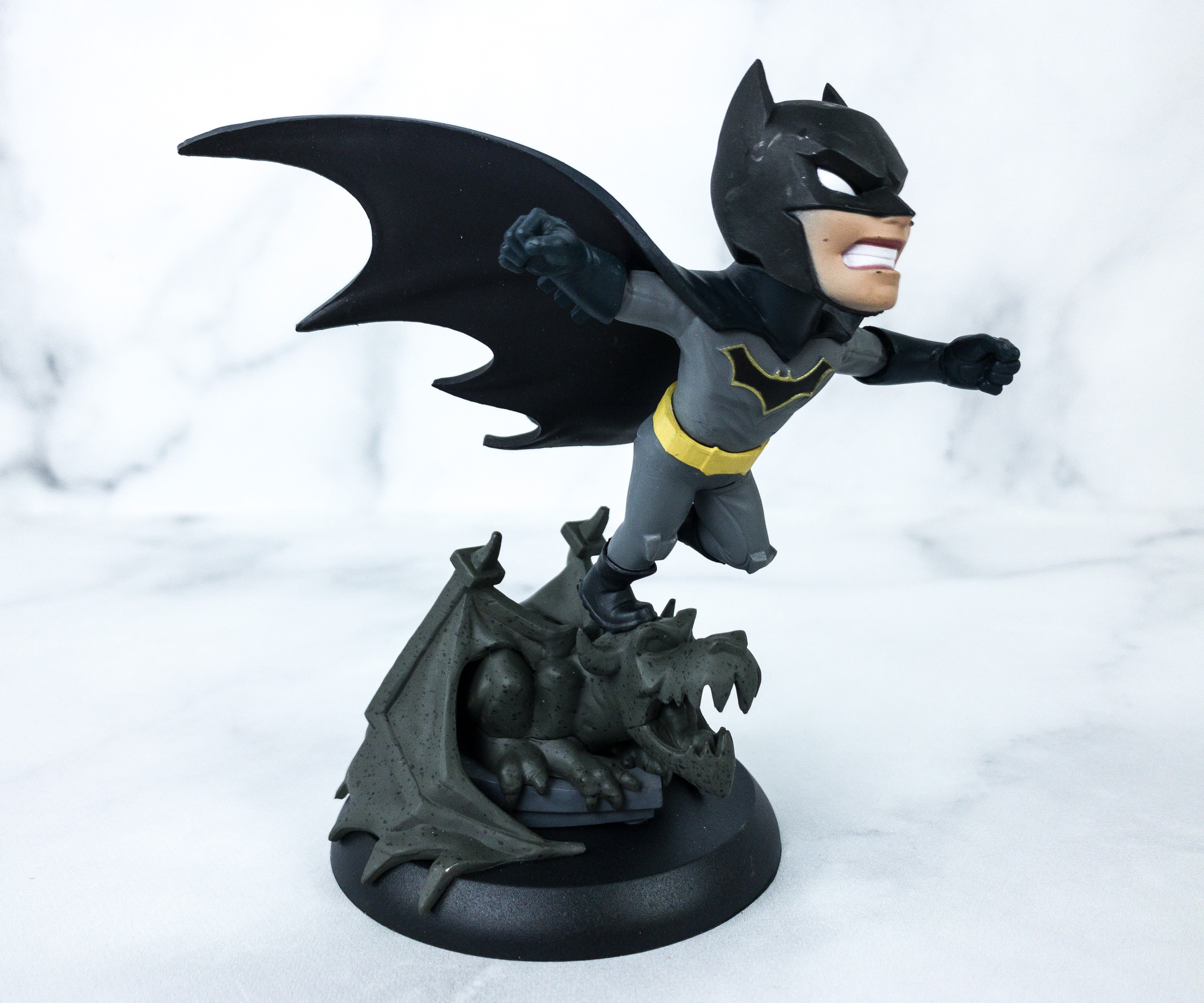 It looks like our crime-fighting bat is ready to jump into action!
I am really thrilled that the box is back as a monthly subscription, and that means I'm getting more fun geeky items! In this box, I got two figures and a shirt, plus a set of pins. The included stickers are also pretty cool! Geek Fuel EXP is a great box to satisfy the geek in me, and I'm just so happy that I got figures from this box, and there's even two!
What do you think of this month's Geek Fuel box?