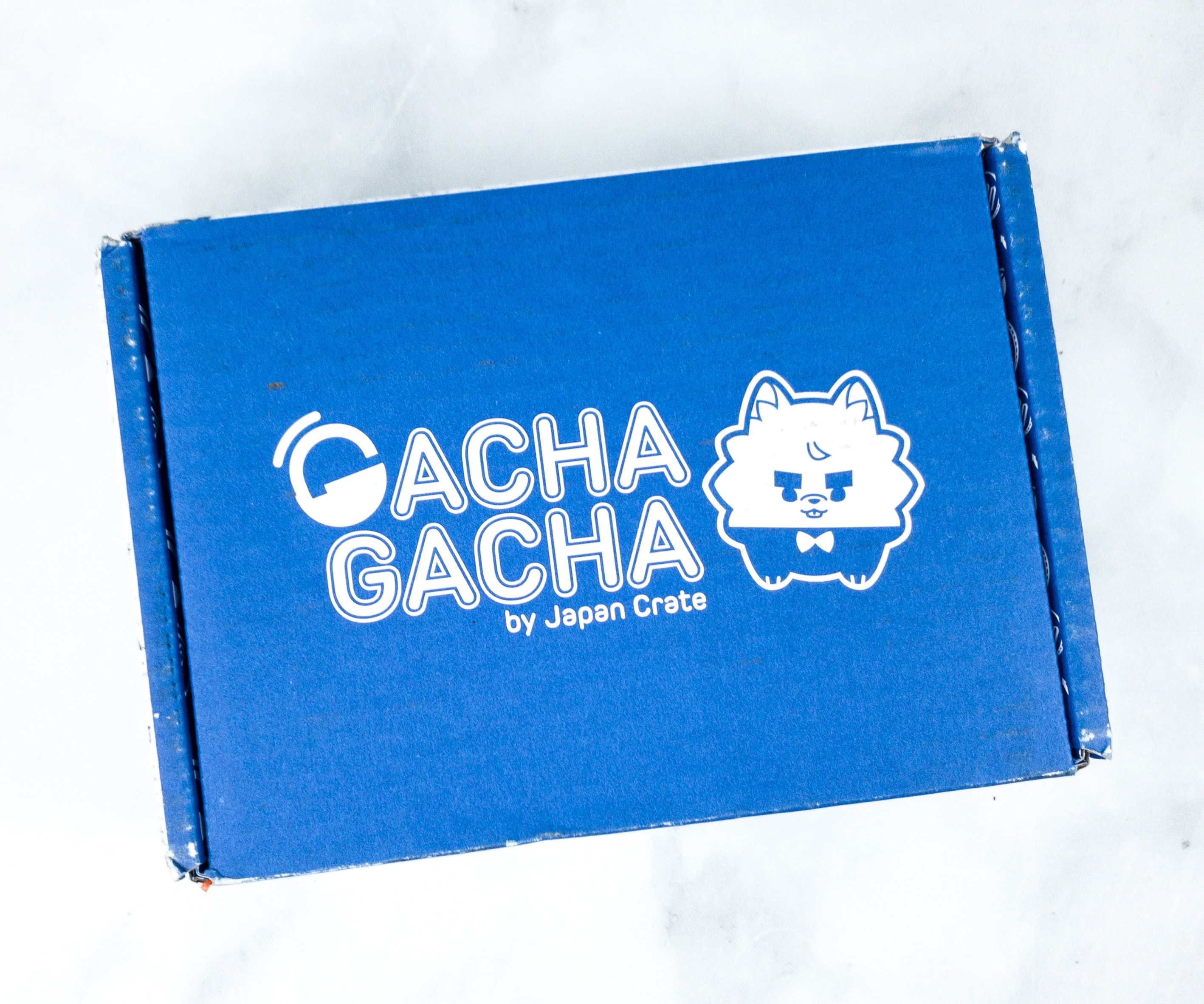 Gacha Gacha Crate is a new box from Japan Crate that follows the gachapon craze in Japan. Each box contains six hand-selected gachapon capsules that may contain useful accessories, your favorite characters, and a whole lot more.  Boxes start at $28, and shipping is free.
DEAL: Use coupon code HELLO to get $3 off your first box.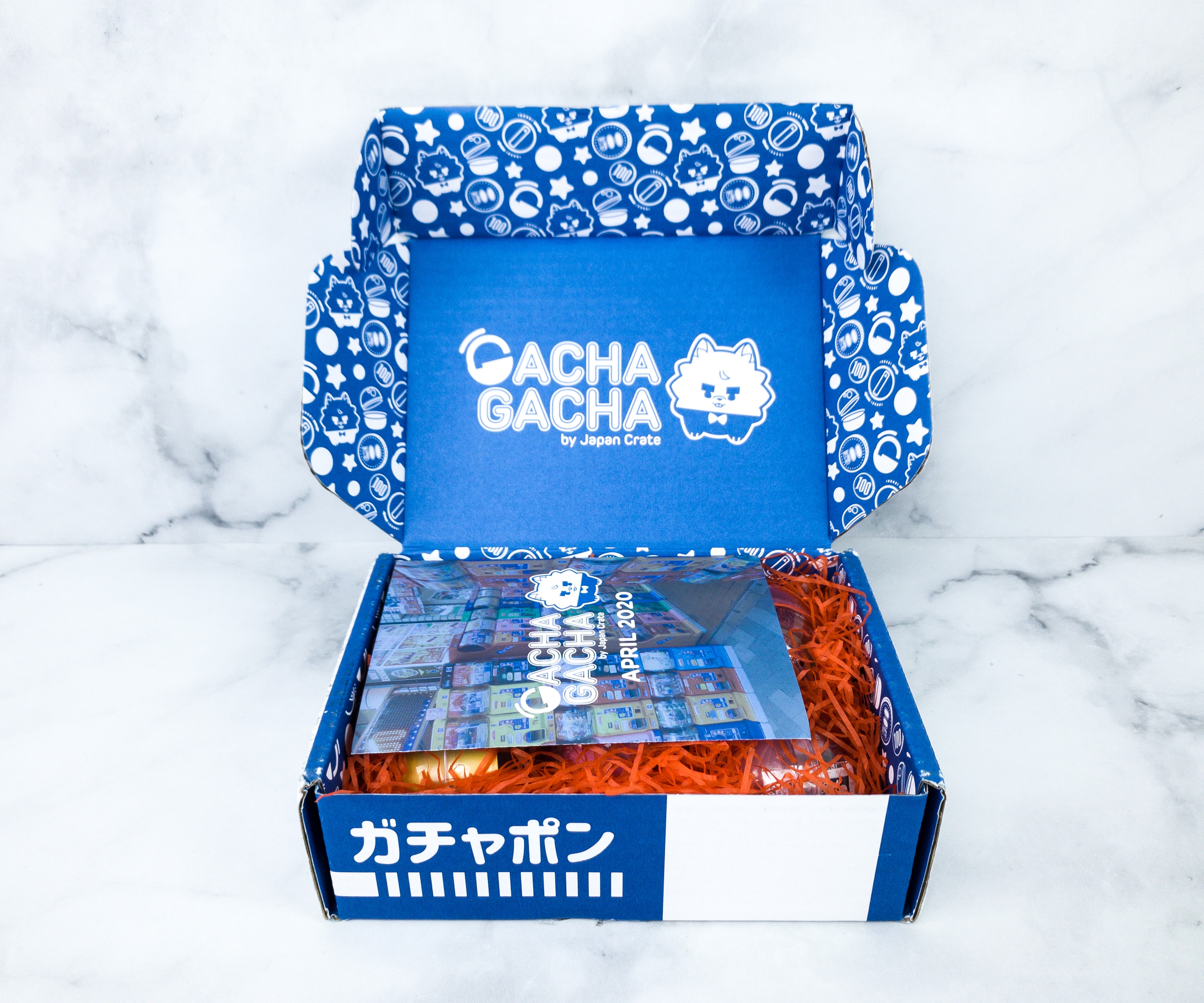 The interior of the box has cute doodles and the presentation is really kawaii.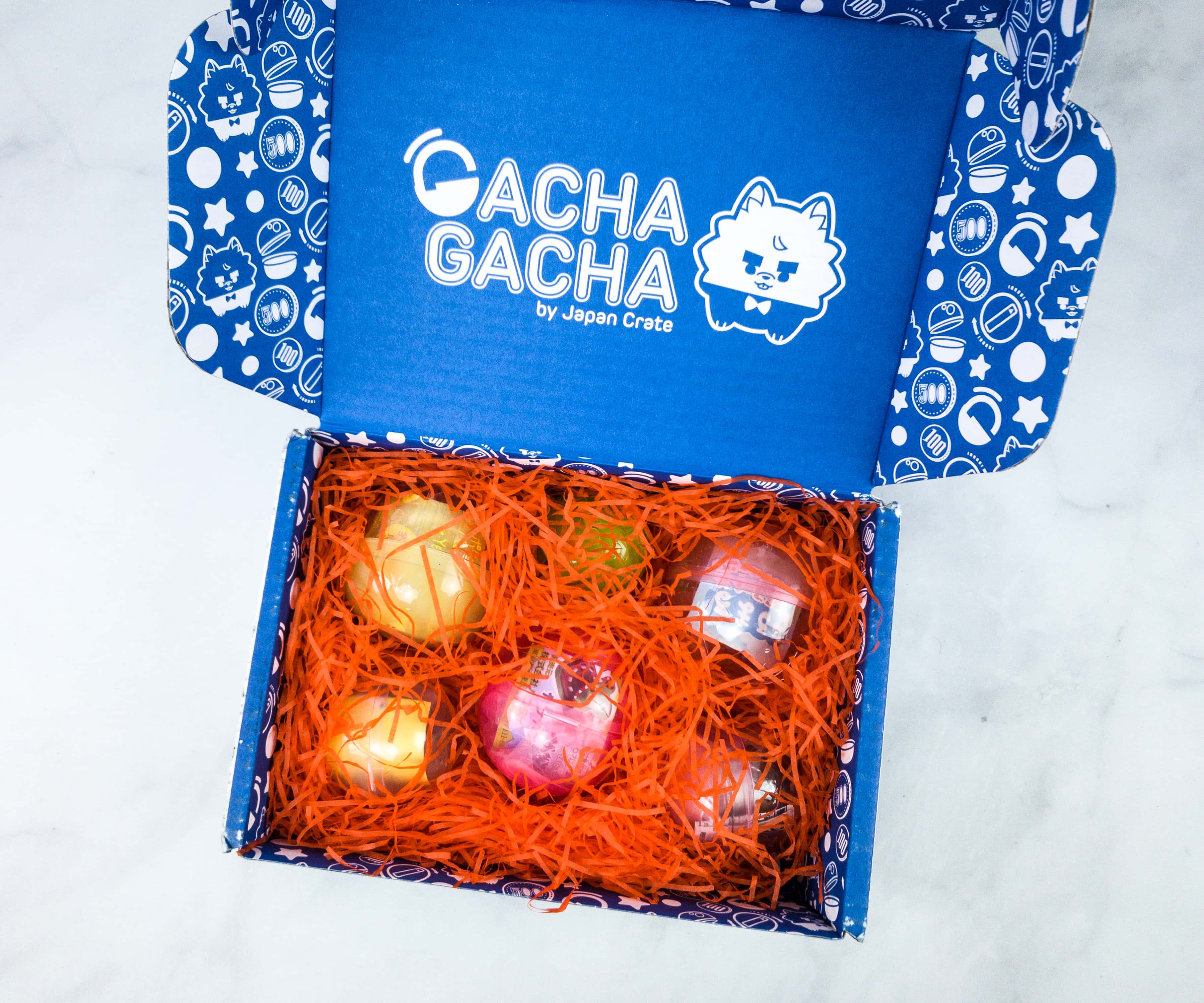 It's like a nest containing six gachapon capsules sitting comfortably in orange fillers.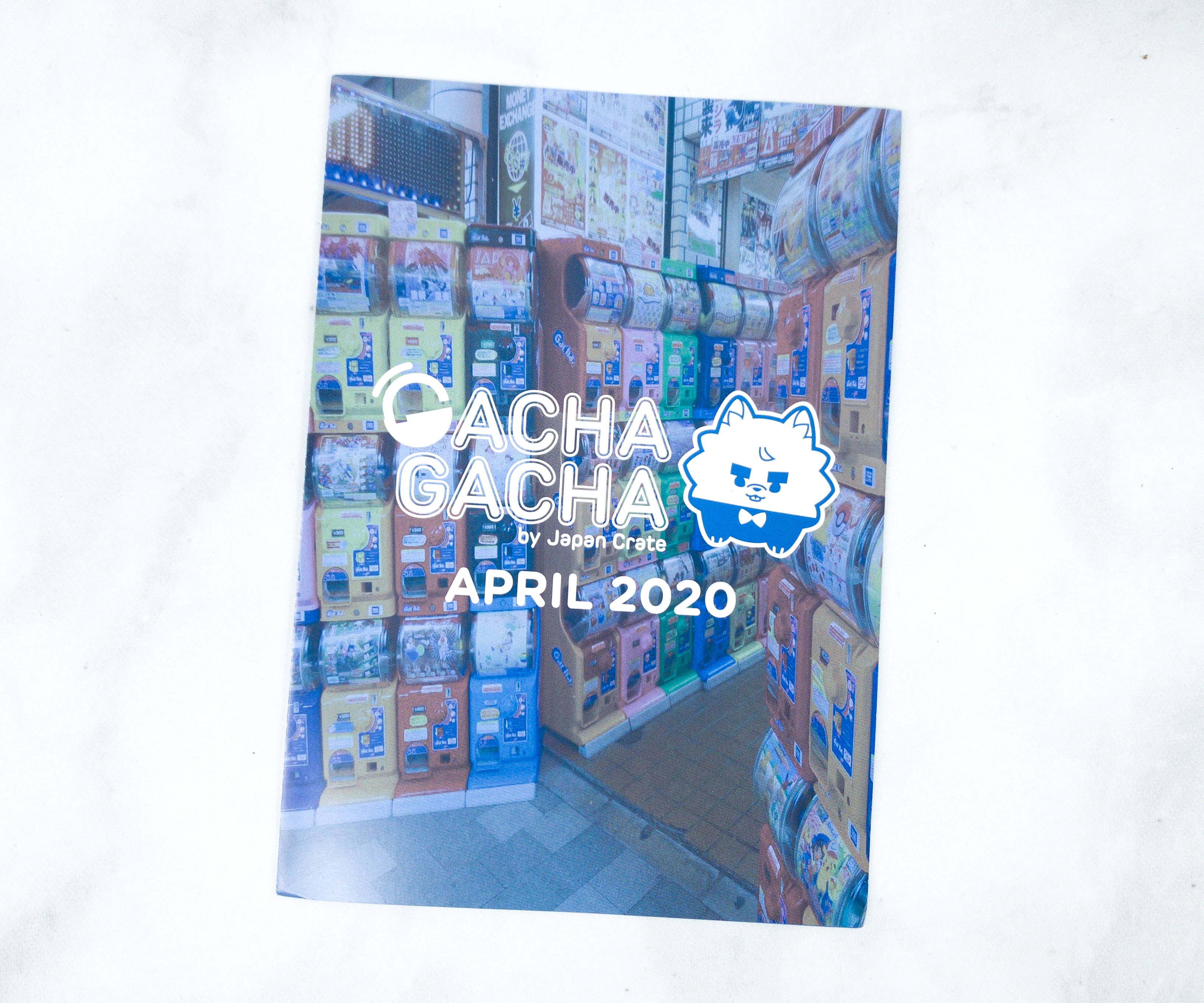 Every box includes a monthly Gacha Gacha magazine!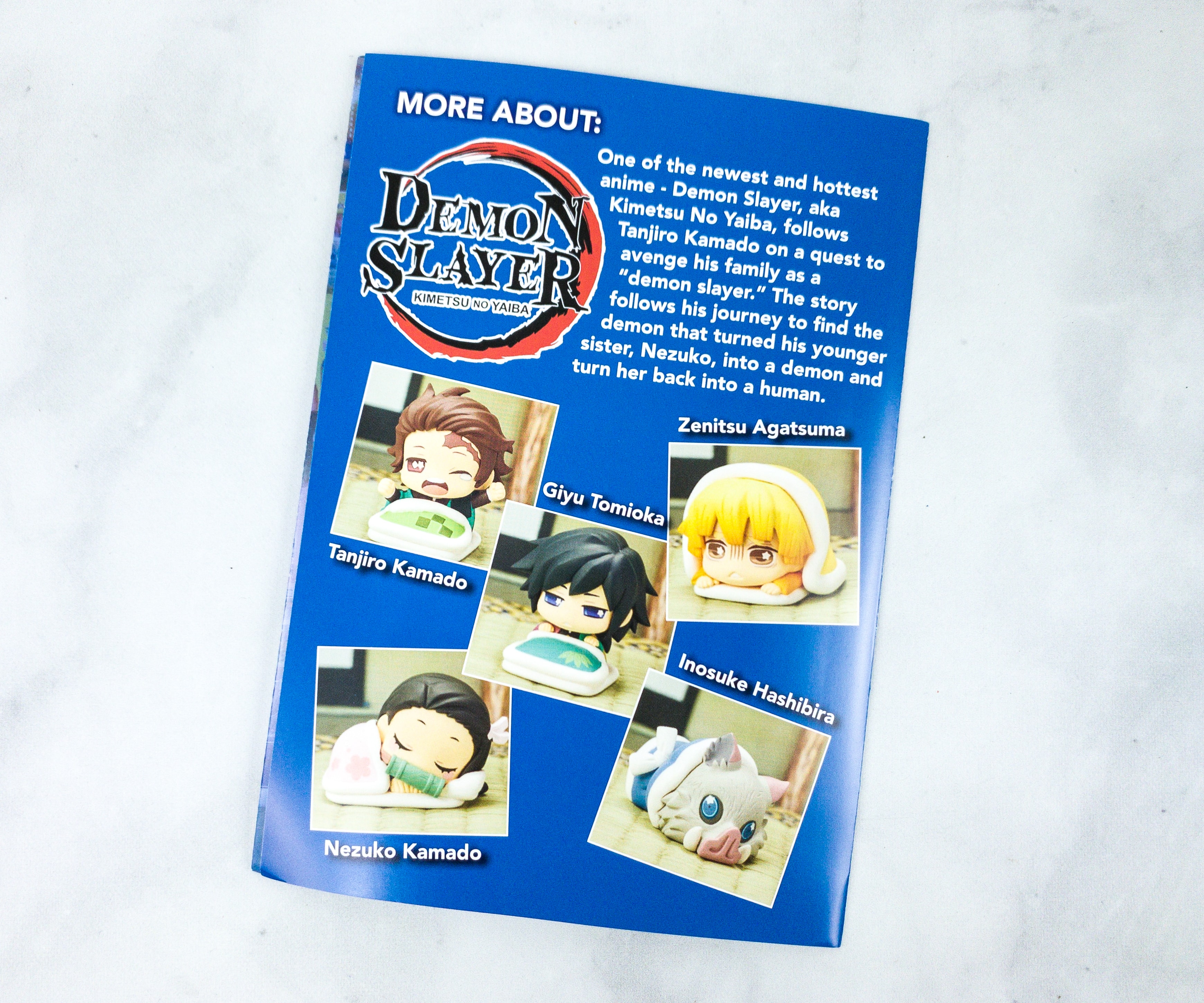 This month's featured article is about Demon Slayer – Kimetsu No Yaiba!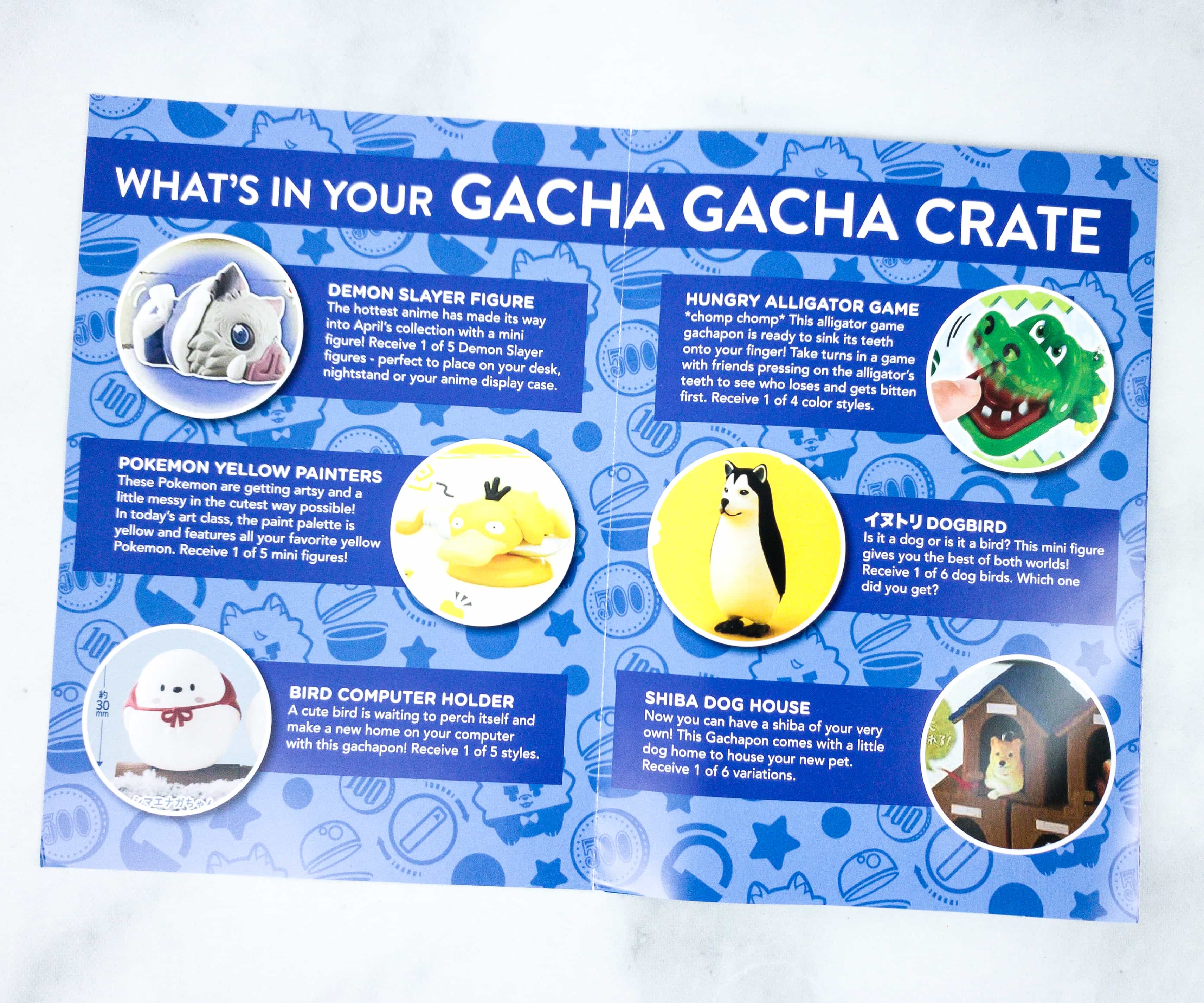 The magazine also lists all the gachapons you'll get this month, along with some tidbits about each of them.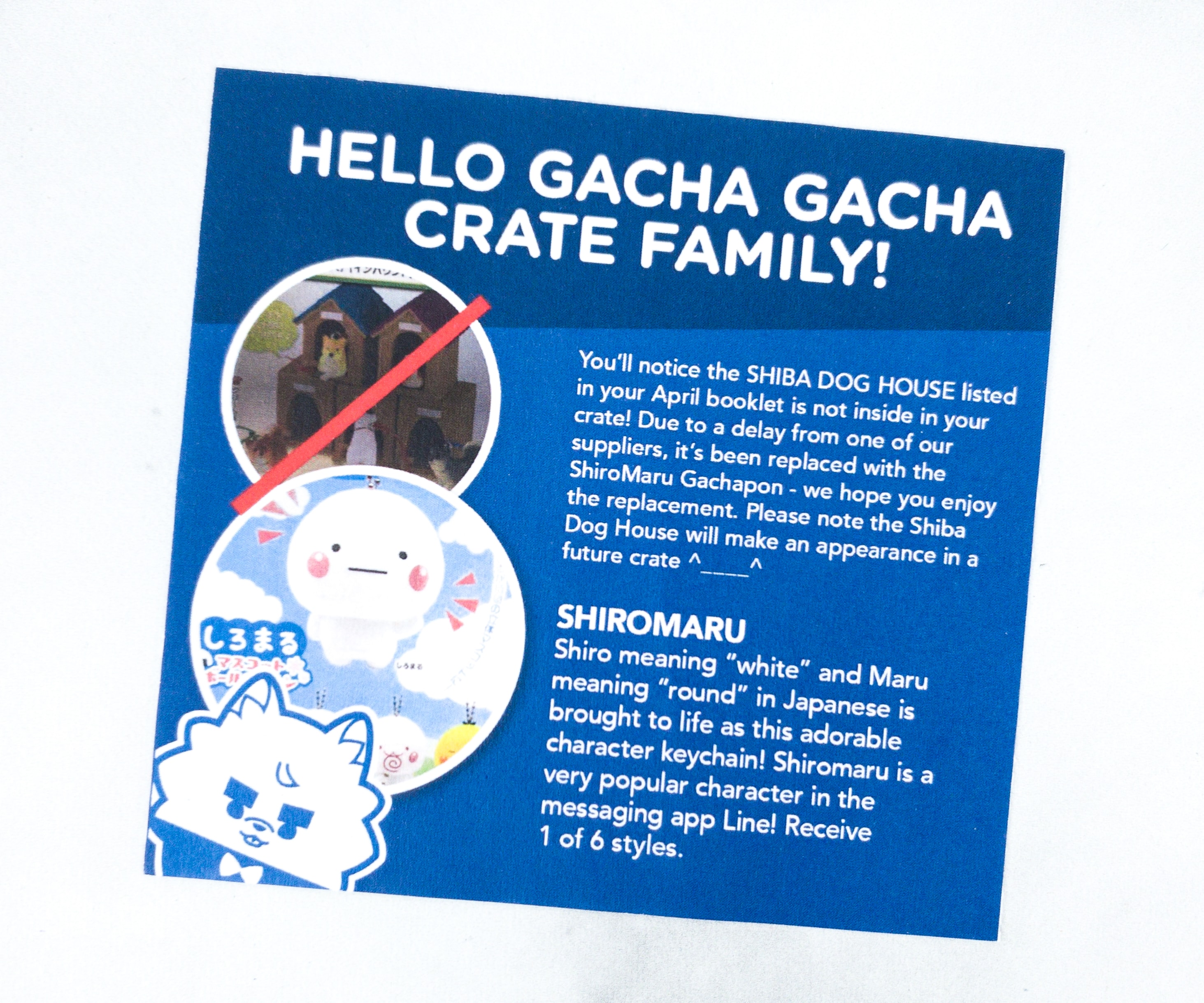 There's another card that informs us about the replacement of Shiba Dog House to Shiromaru.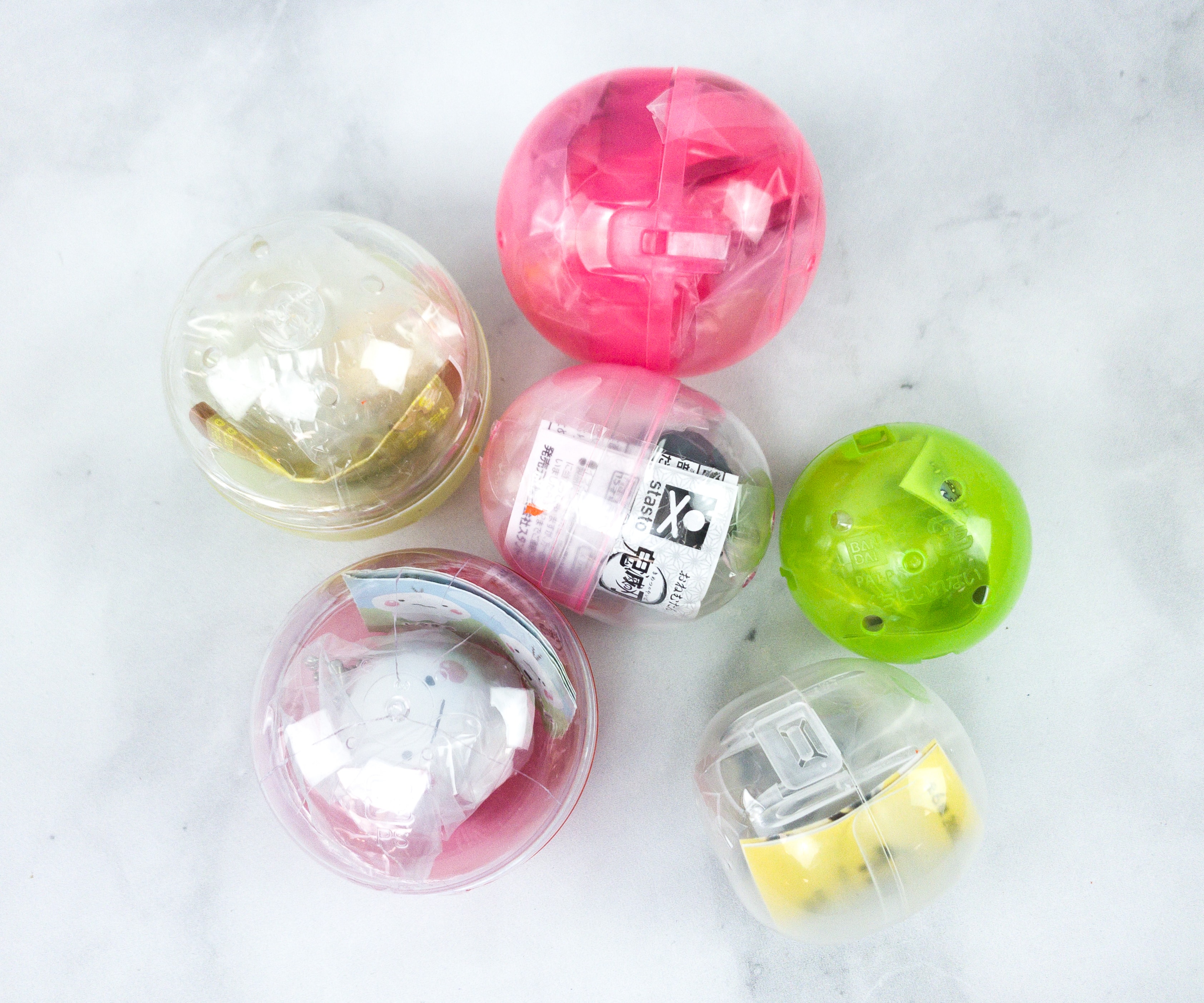 The gachapon capsules came in a variety of colors. Its concept is similar to surprise eggs and blind bags.
Everything in my April 2020 box!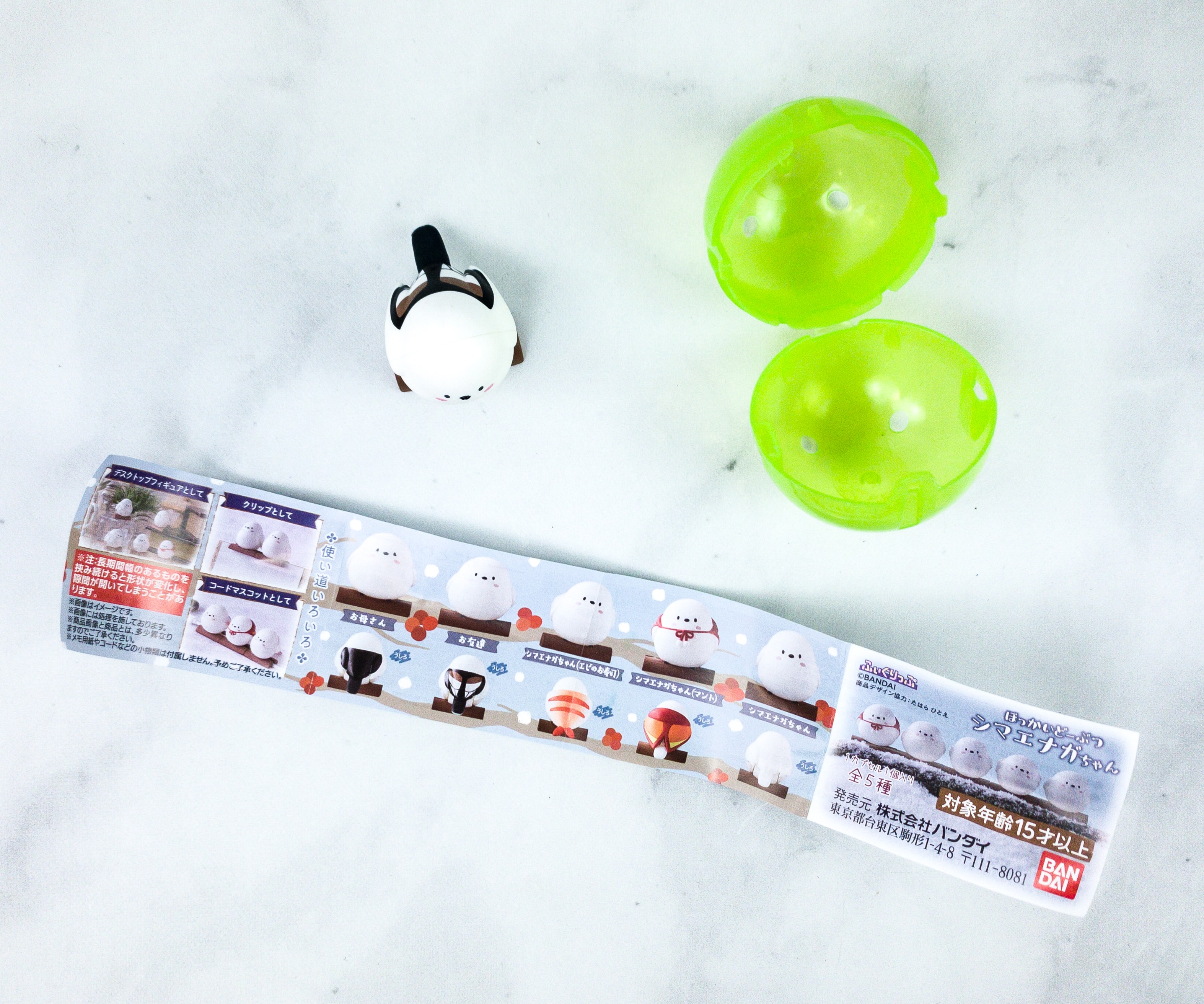 Bird Computer Holder. Subscribers will get 1 out of the 5 available bird computer holder designs. No matter which one you get, it makes such an adorable desk display!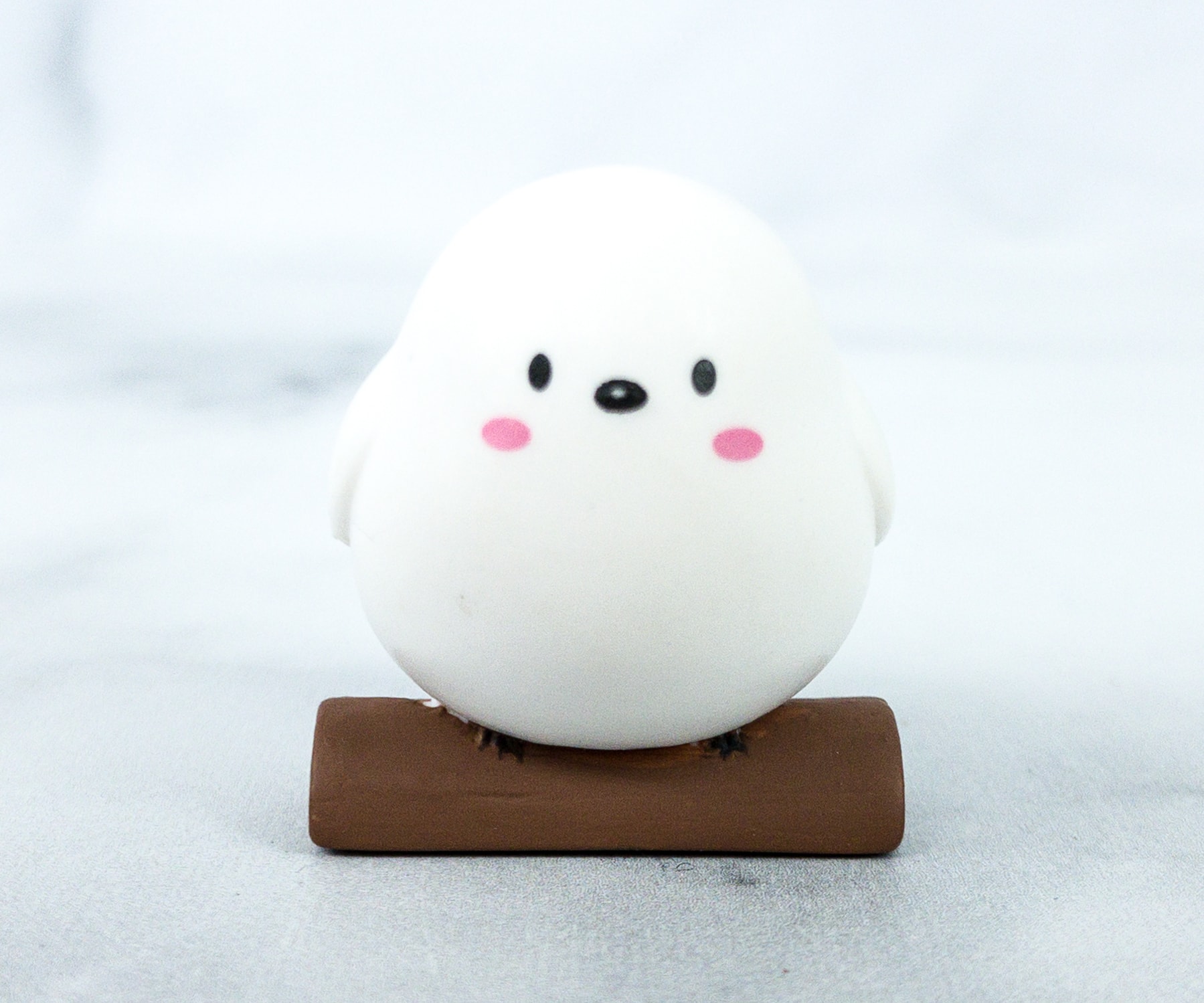 The one we got is a super cute white-colored bird with an almost round figure.
The back of the bird features a unique black and brown colored design that resembles its wings and tails.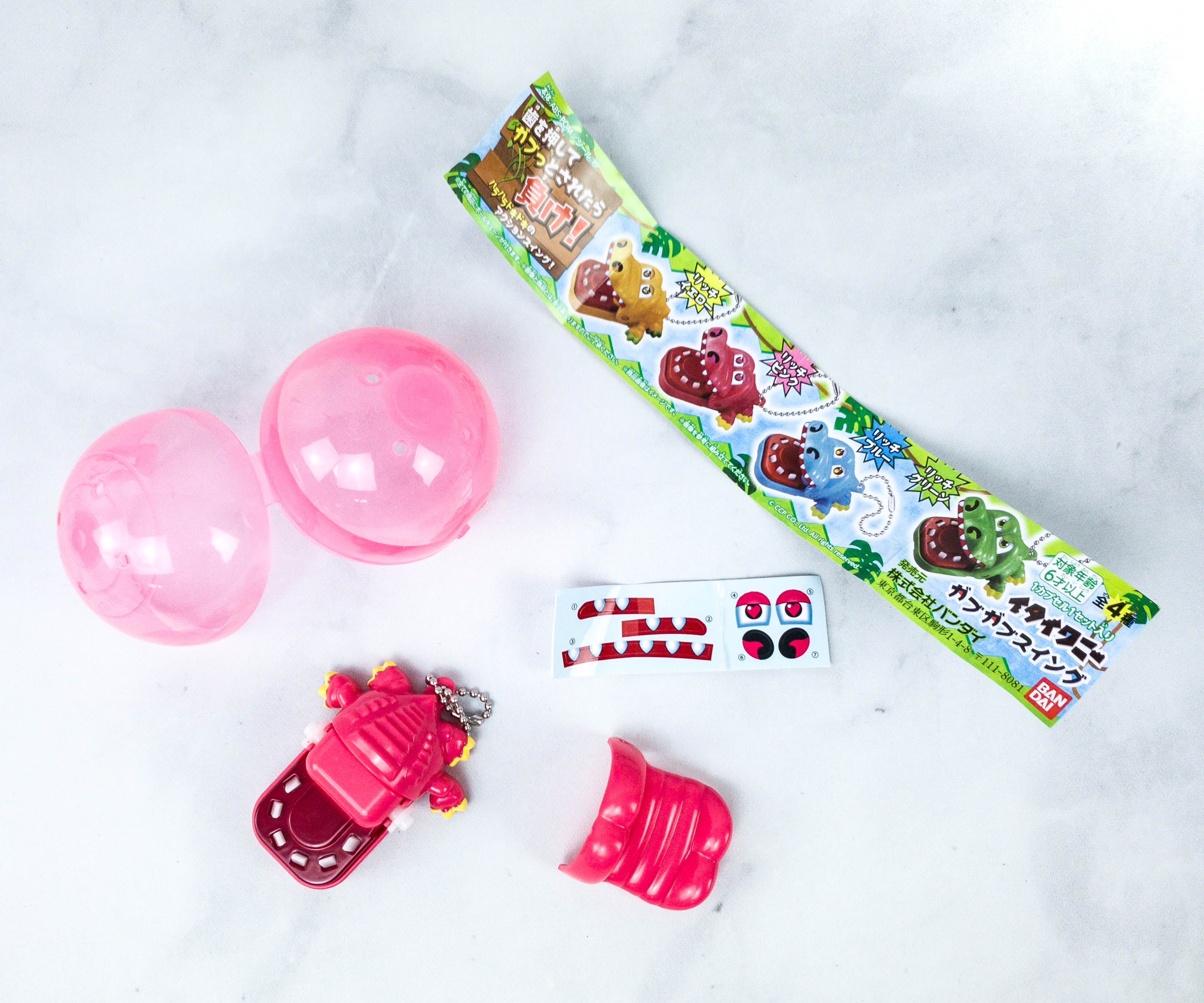 Hungry Alligator Game. Inside this gachapon is one of the most exciting games for the whole family, the Hungry Alligator Game. Subscribers will get 1 out of 4 available colors.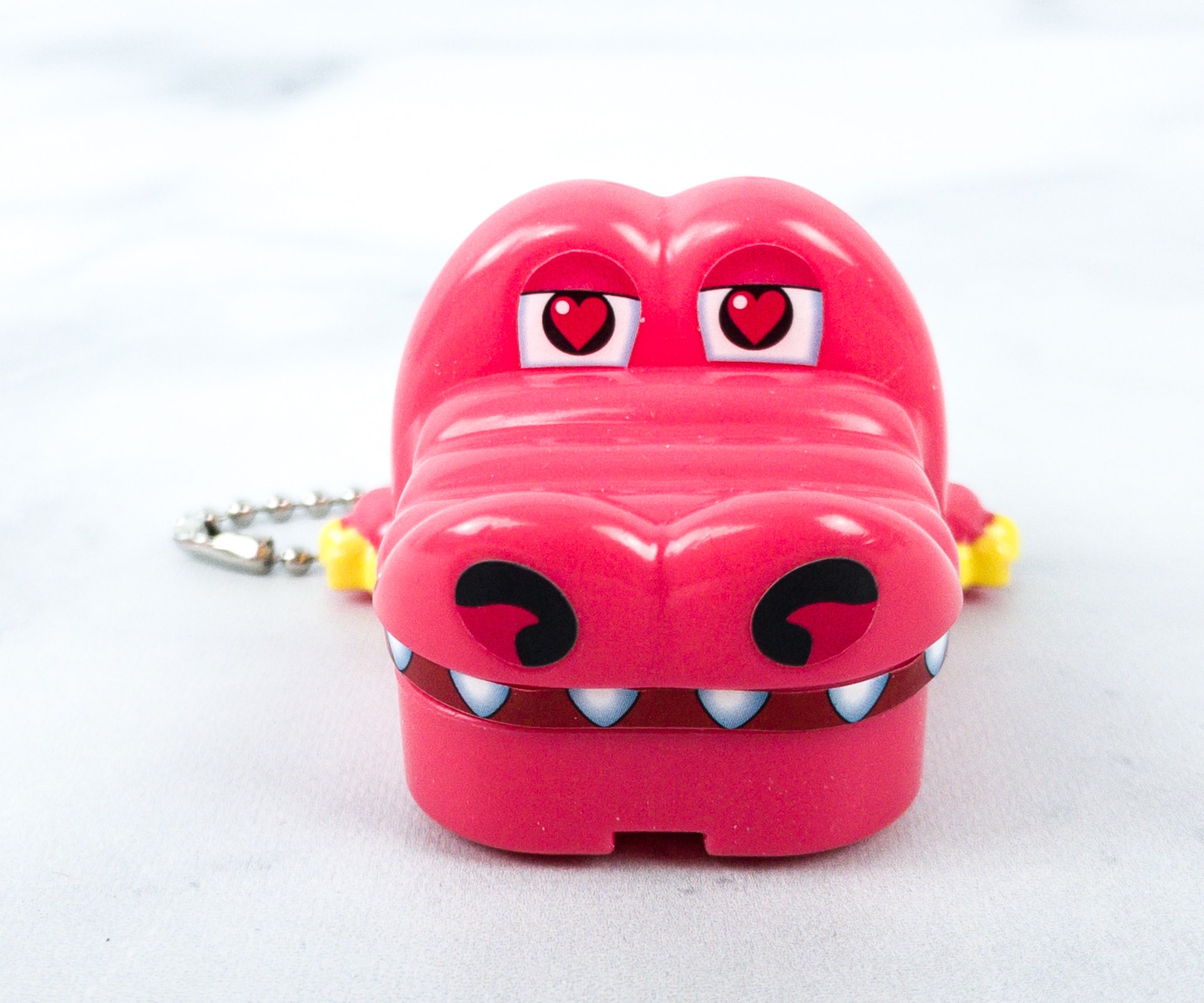 We got the pink-colored, key chain-type alligator figure.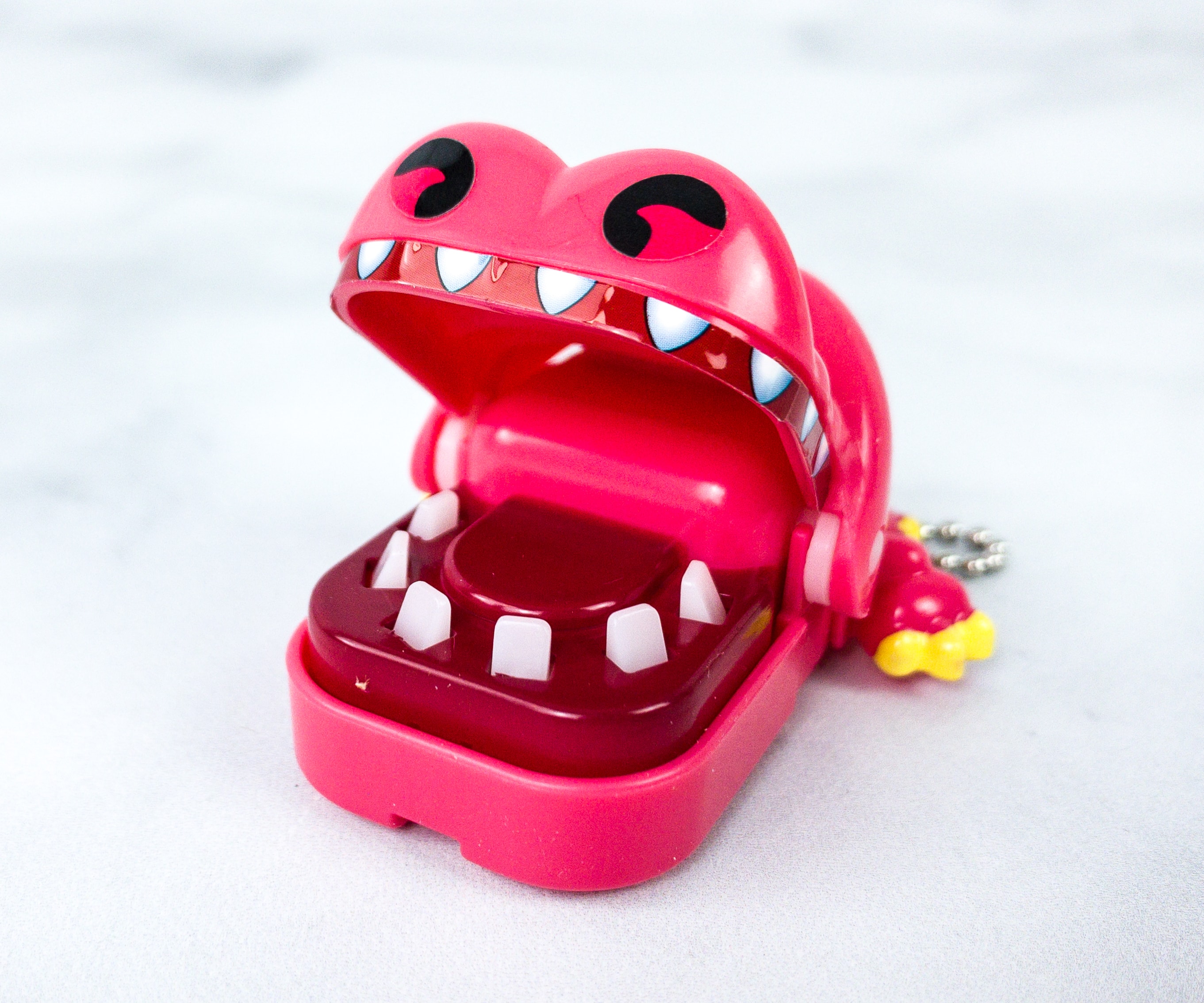 To play, just open the mouth of the alligator and each player will get a chance to press the shark's teeth, and whoever gets bitten first, loses.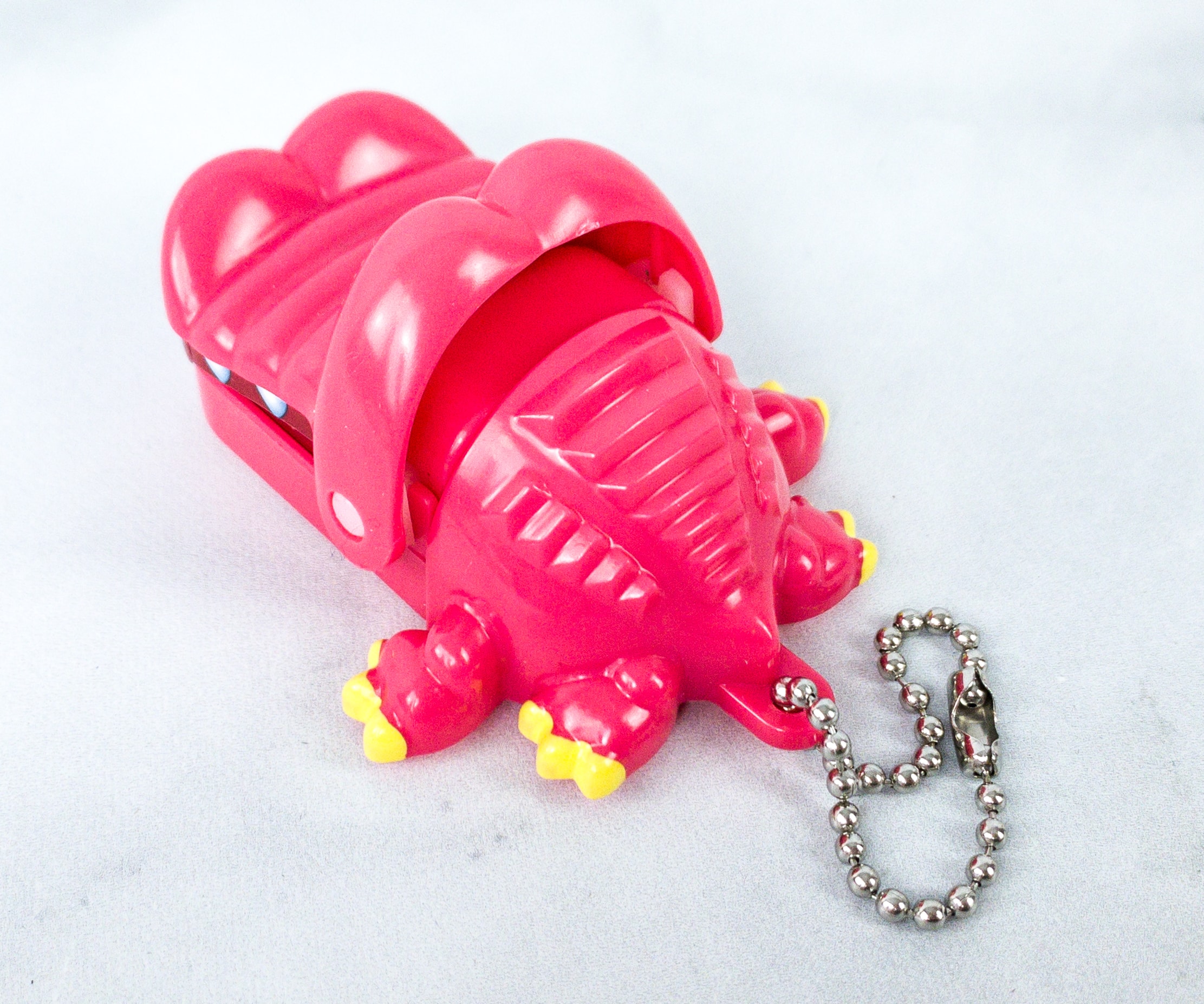 It's such a cute and entertaining toy. The game works similarly with some of the most popular party games, such as the Pie Face and Bad Dog.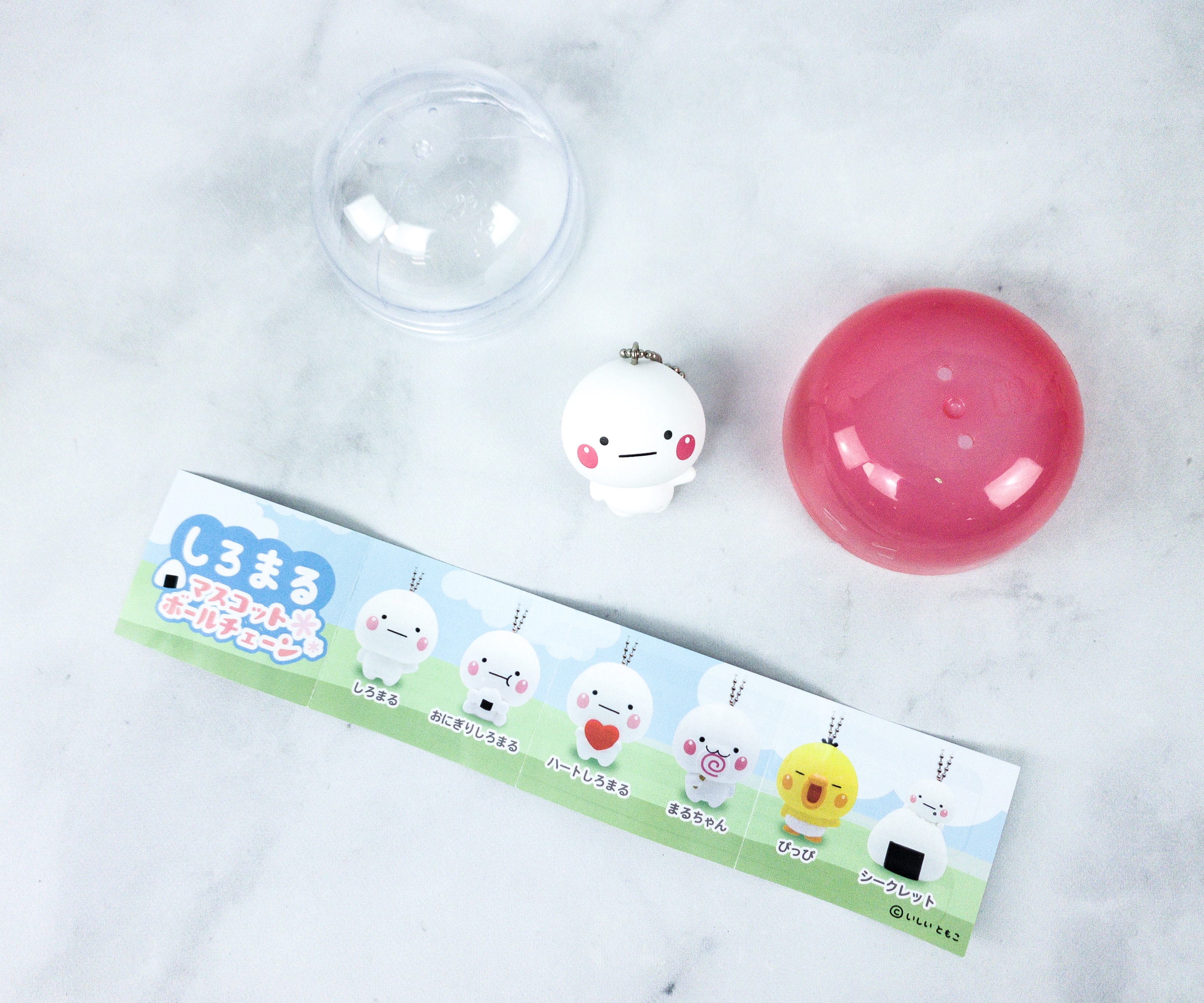 Shiro Maru. Here's another kawaii character in a gachapon, Shiro Maru! Subscribers will get 1 out of 6 styles.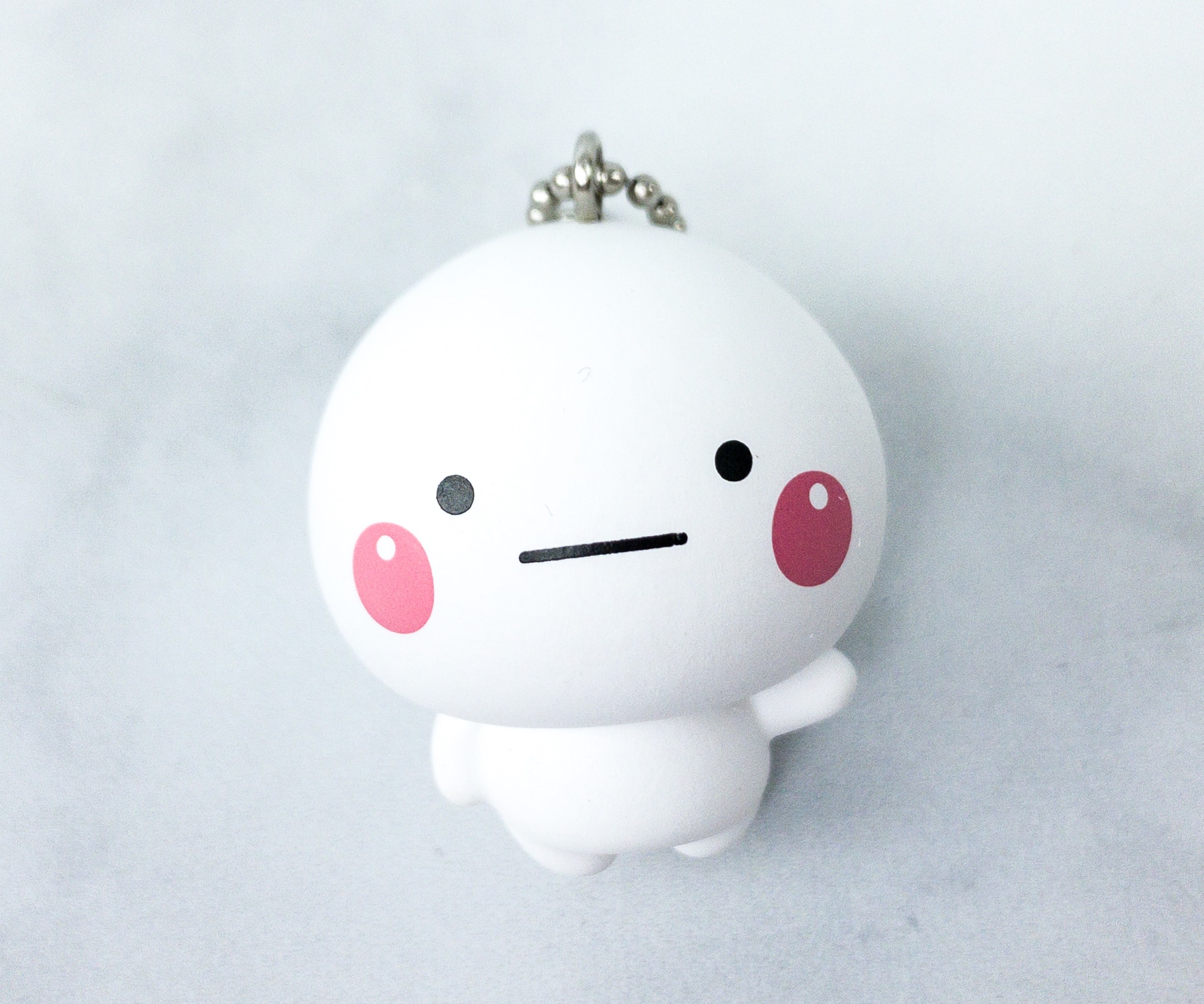 Shiro means "white" and Maru means "round", which is just the perfect description for this character.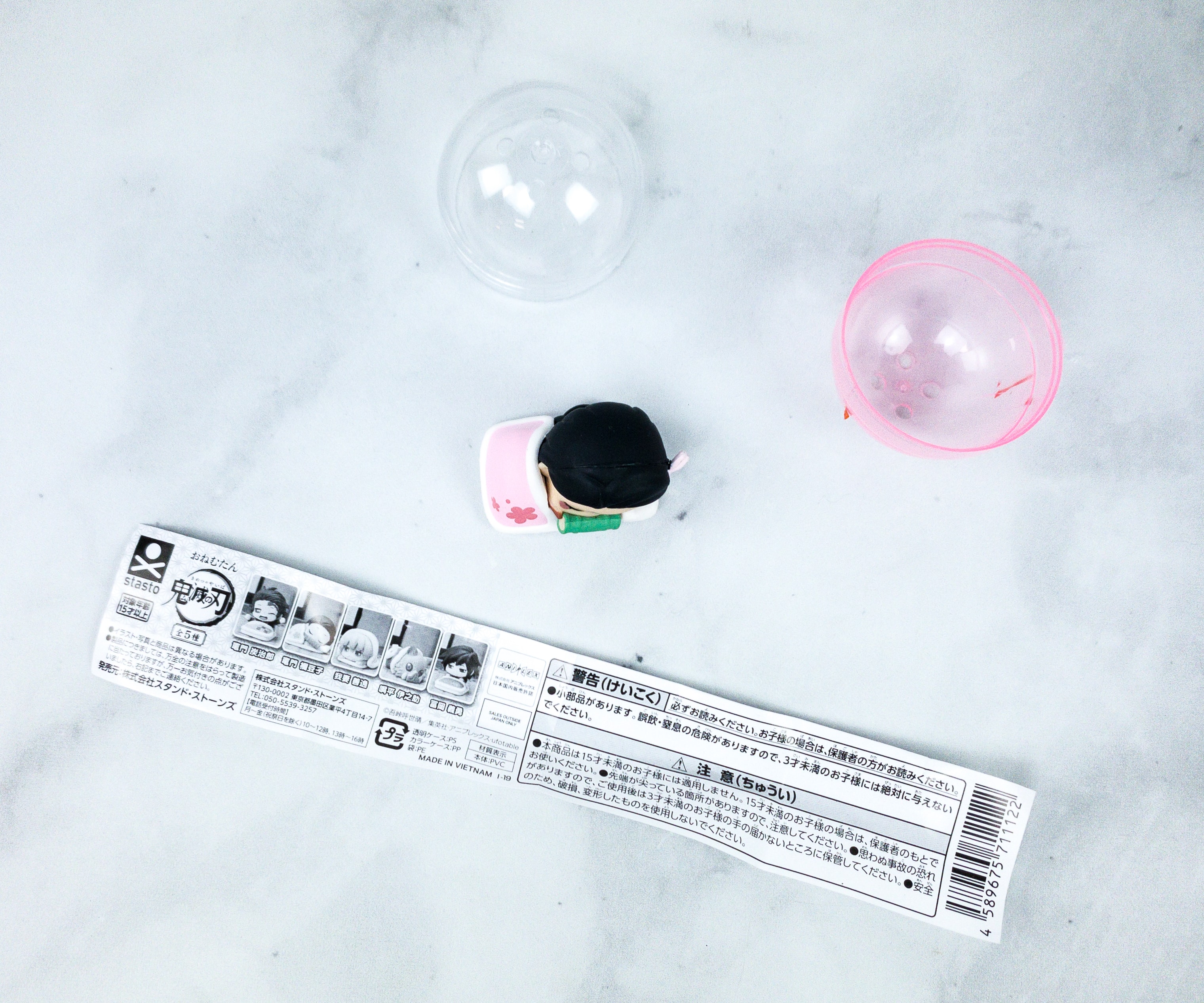 Demon Slayer Figure. It's our most awaited gachapon this month, which features Demon Slayer characters! Subscribers will get 1 of the 5 available designs.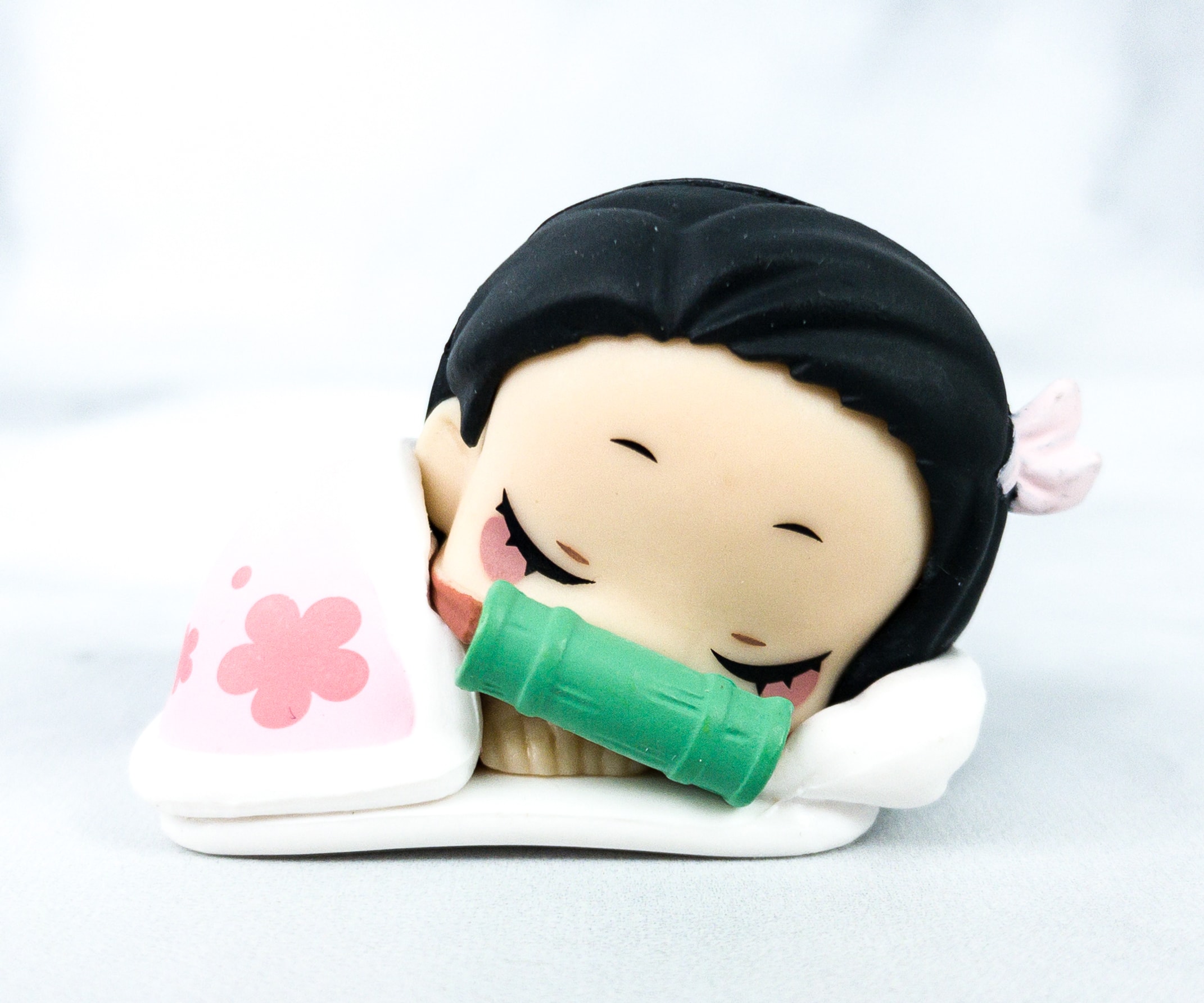 Our Demon Slayer gachapon is Nezuko Kamado! She's the younger sister of Tanjiro and one of the main protagonists in the anime.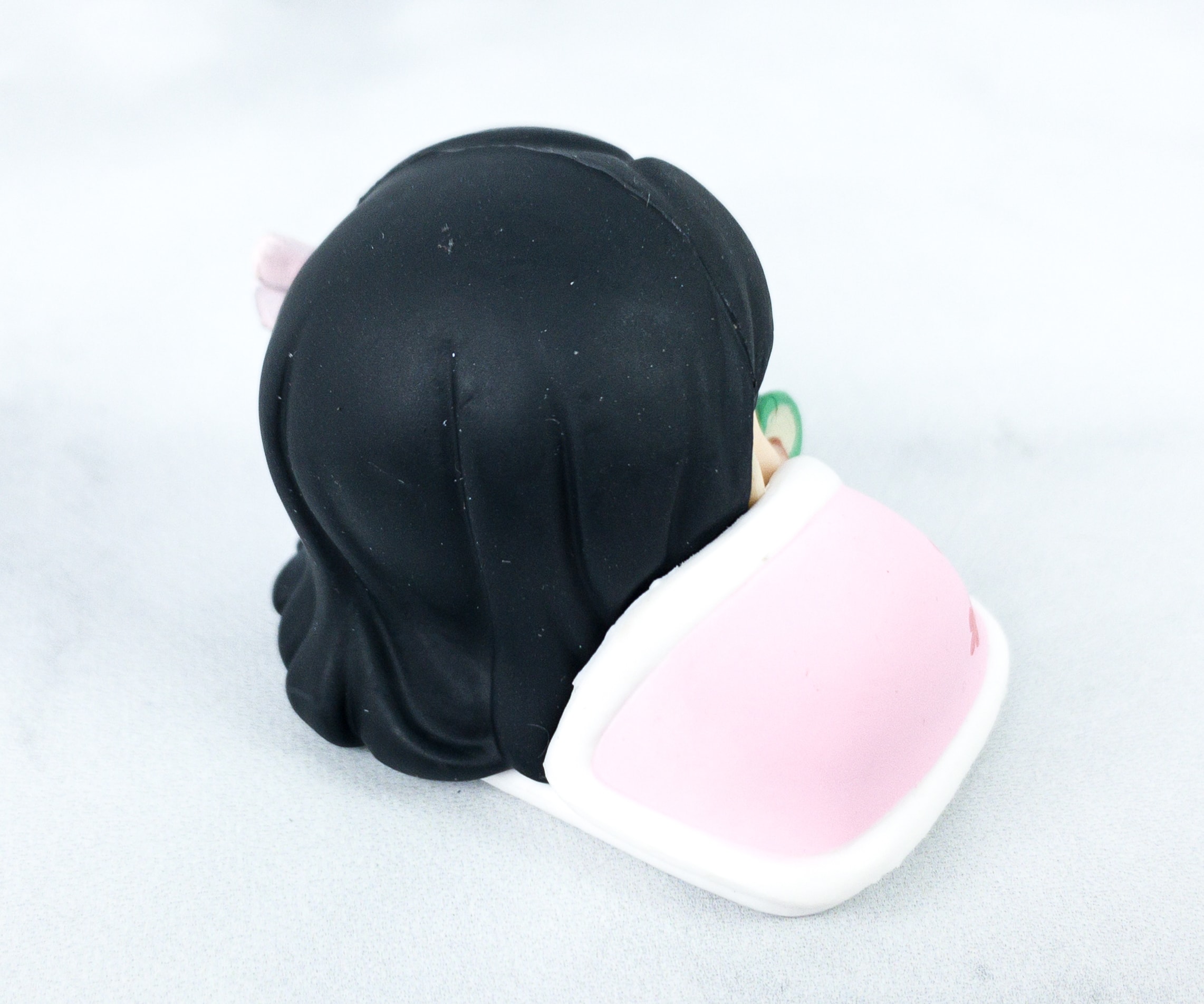 She is known for wearing her trademark pink ribbon on the left part of her head, and her trademark bamboo gag which is secured around her jaw using a strip of red cloth!
Pokemon Yellow Painters. One of the most featured characters in Gacha Gacha Crate are the Pocket Monsters, also known as Pokemon! This month, subscribers will get 1 of the 5 available Pokemon mini-figures.
Based on our Pokedex, the Pokemon we got is Pichu! It's a yellow tiny mouse pokemon with black ears and tails. In this figure, Pichu is also riding a brush with yellow paint.
In the series/game, Pichu's evolved form is Pikachu, which later on will become Raichu!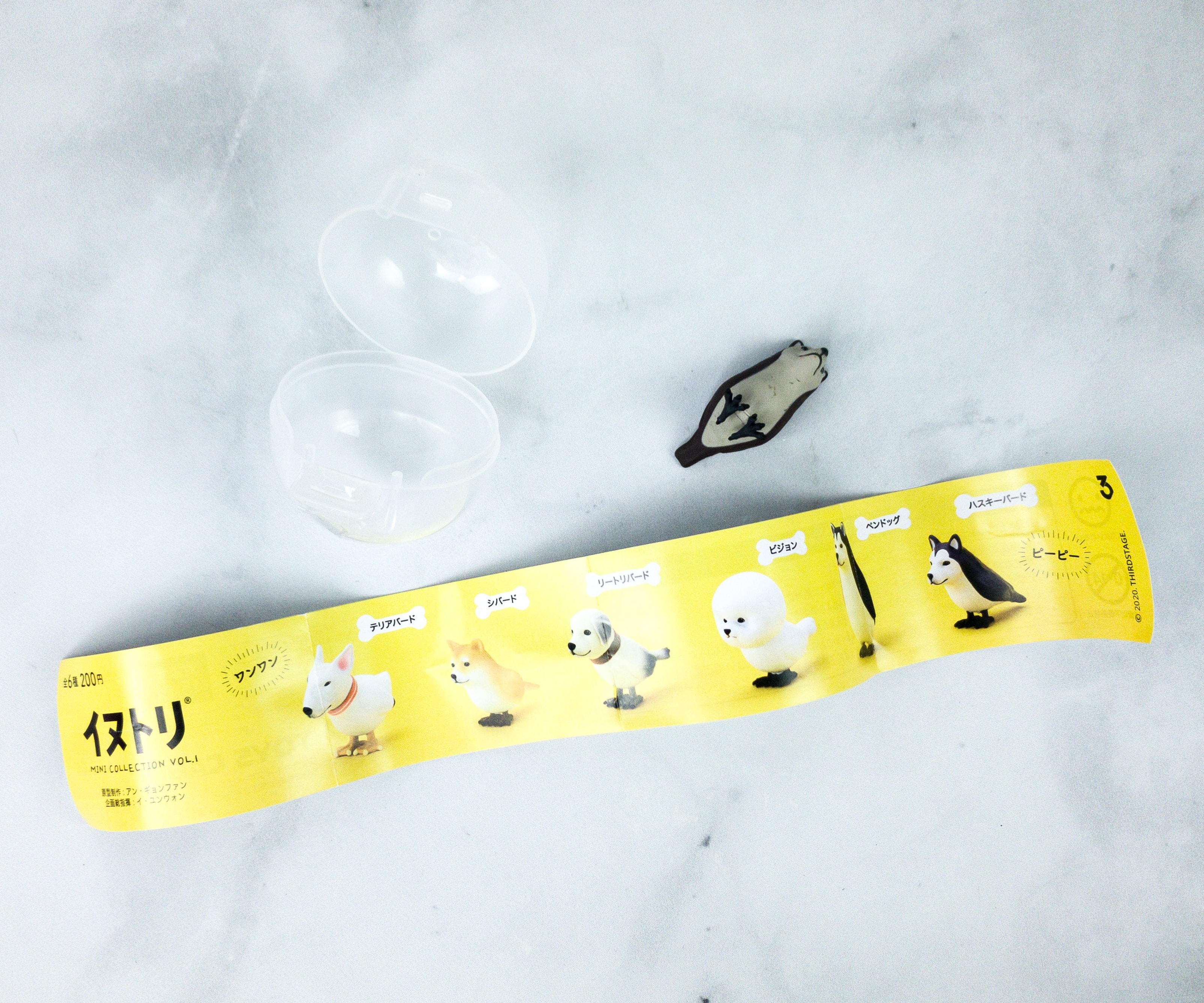 Dogbird. This month's gachapon also introduces us to a new and weird-looking breed of animal, a dogbird!
It's a unique figurine that features a dog head combined with the bird's body.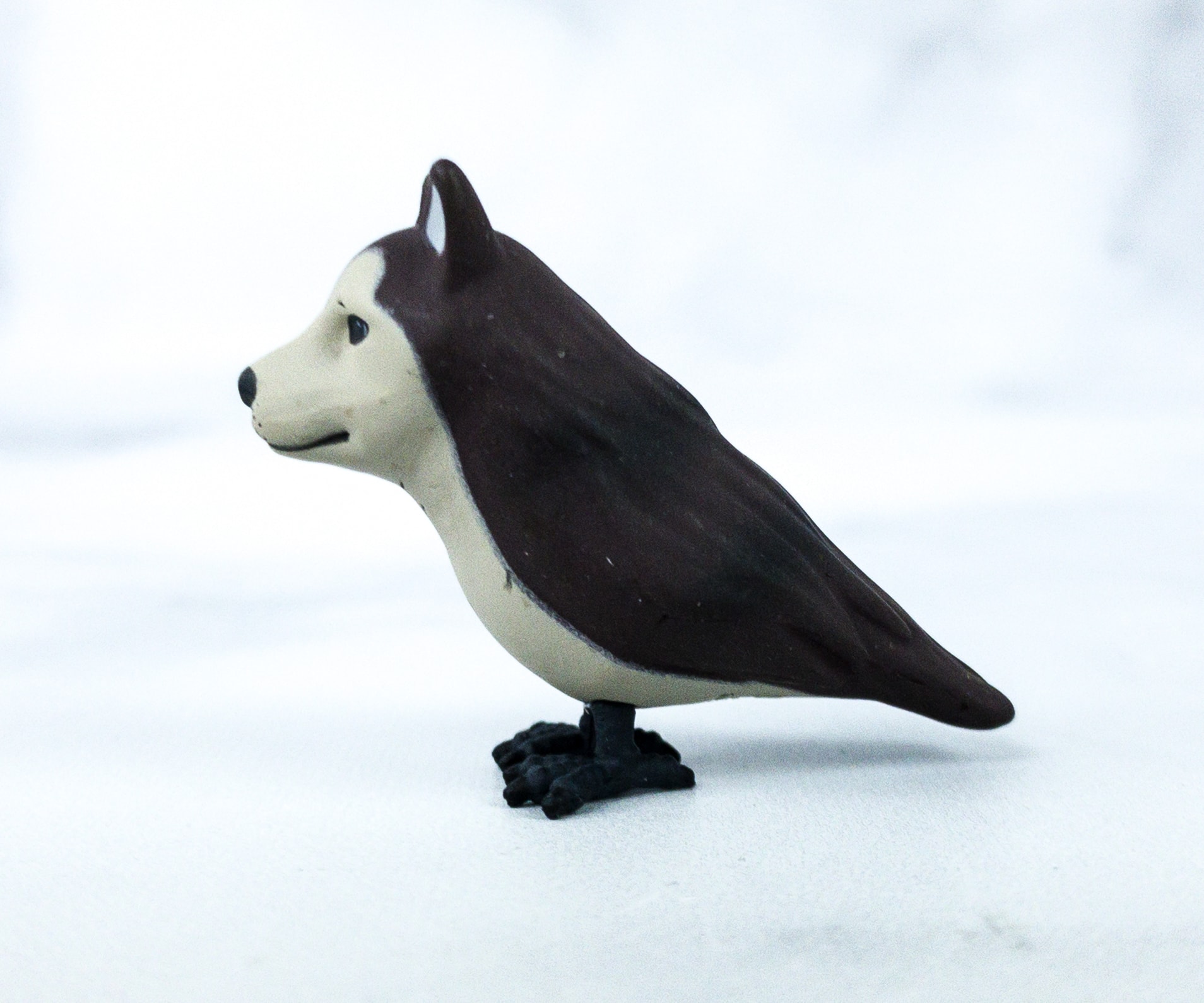 This gachapon figurine is available in 6 different styles. The one we got is a Shiba Inu with a black bird tail.
This month's Gacha Gacha Crate features another set of fun and exciting gachapon capsules! We really can't get enough of the surprises they bring. Inside them are toys, keychains, and figurines, which appeal to both kids and adults alike. Our favorite this month is definitely the hungry alligator game. My kids and I had fun playing with it! The Pichu and the Demon Slayer mini-figures were also really adorable. Any Japan fan or miniature item collector would love this subscription! There's always something new to look forward to every month and they're always kawaii!
What do you think of this month's Gacha Gacha Crate?