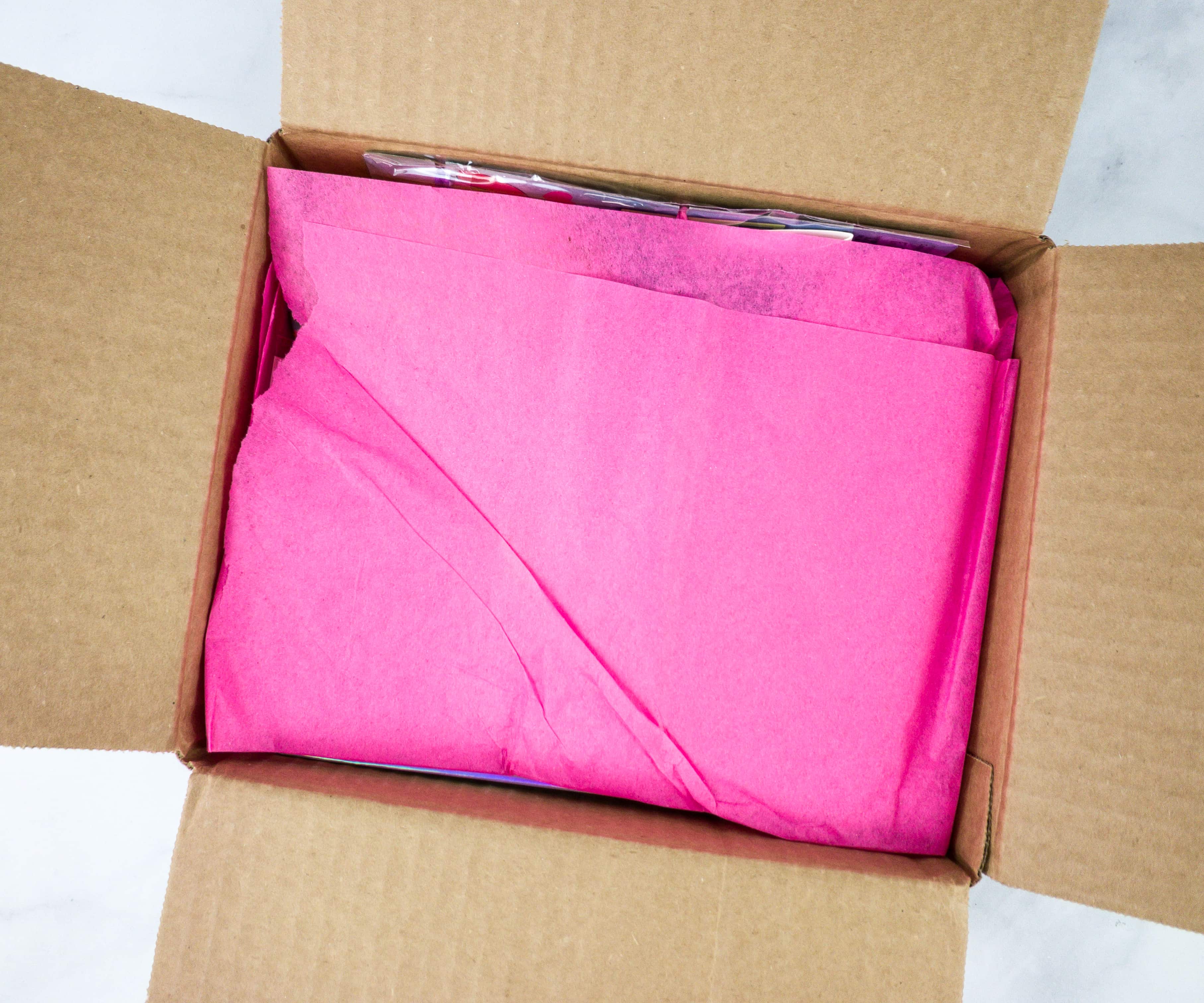 Fashion Angels is a monthly subscription box for tweens. Each box costs $30 month and contains 10-12 items with a retail value of over $70. It will include craft activities, bath and beauty products, and trendy fashion accessories for girls ages 6 to 12 years! It's the perfect gift for tweens who love fun, fashion, and crafting!
This box is still available to order through the 29th of April!
DEAL: Get 10% off your first subscription with coupon code HELLO10.
The items were packed with pink wrapping paper.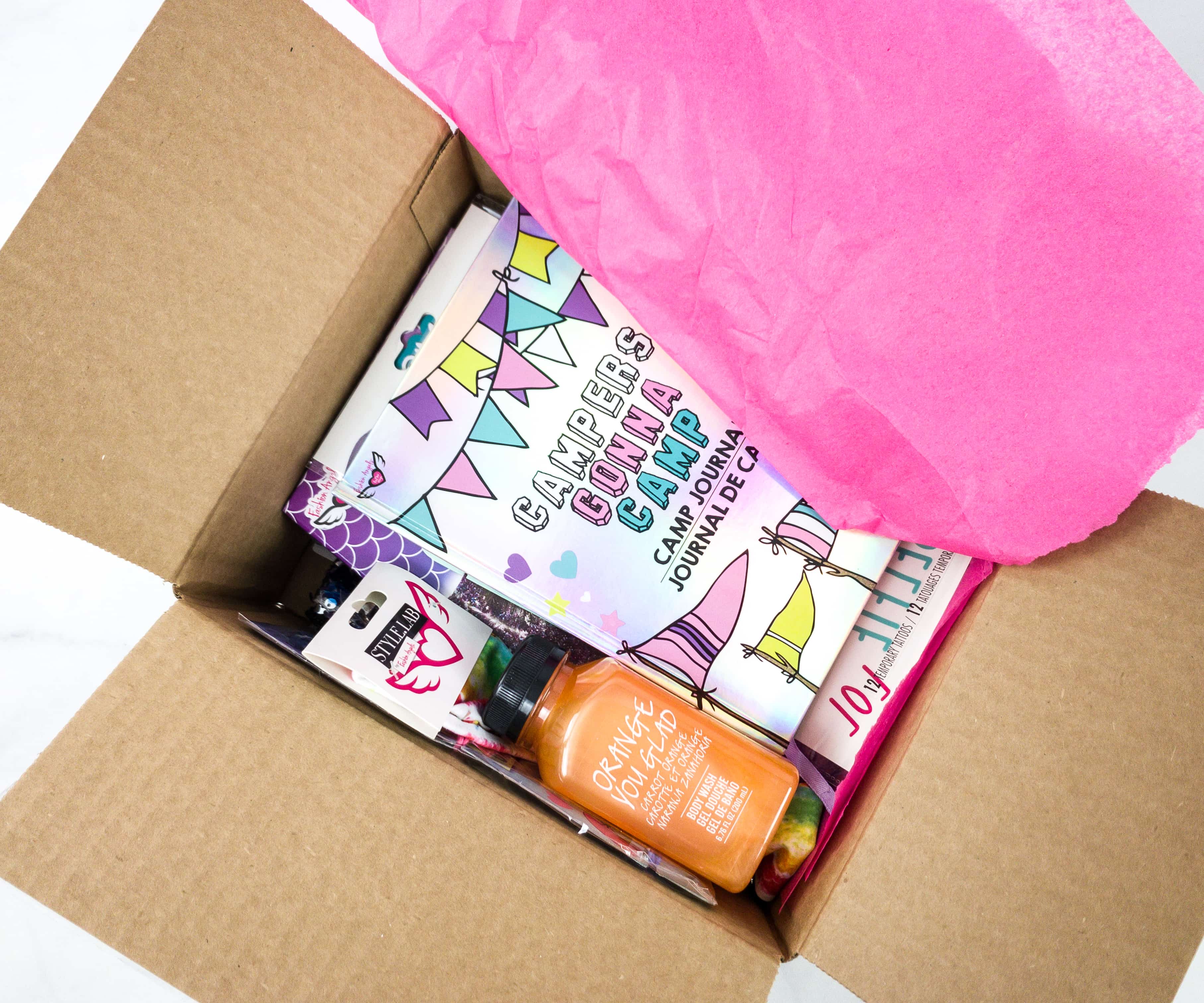 Some of the items were packed plastic, while others came in individual packaging. We don't have an information card this month.
Everything in our box!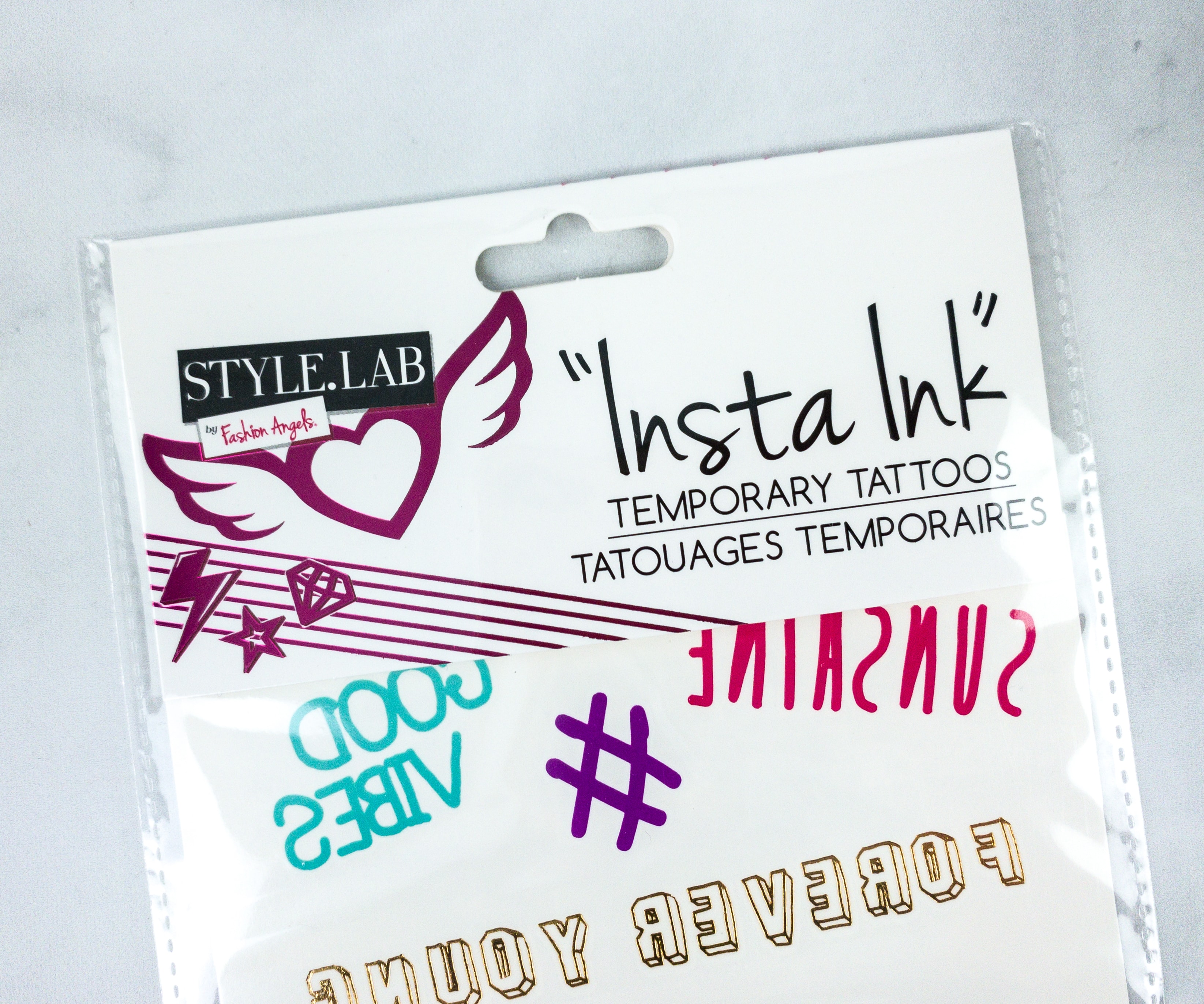 Insta Ink Icon Words Temporary Tattoos ($5.99) It's a set of cute temporary tattoos! They're very easy to apply, just cut out the design you like, choose where you want it to go, stick it on, and wet using a damp cloth!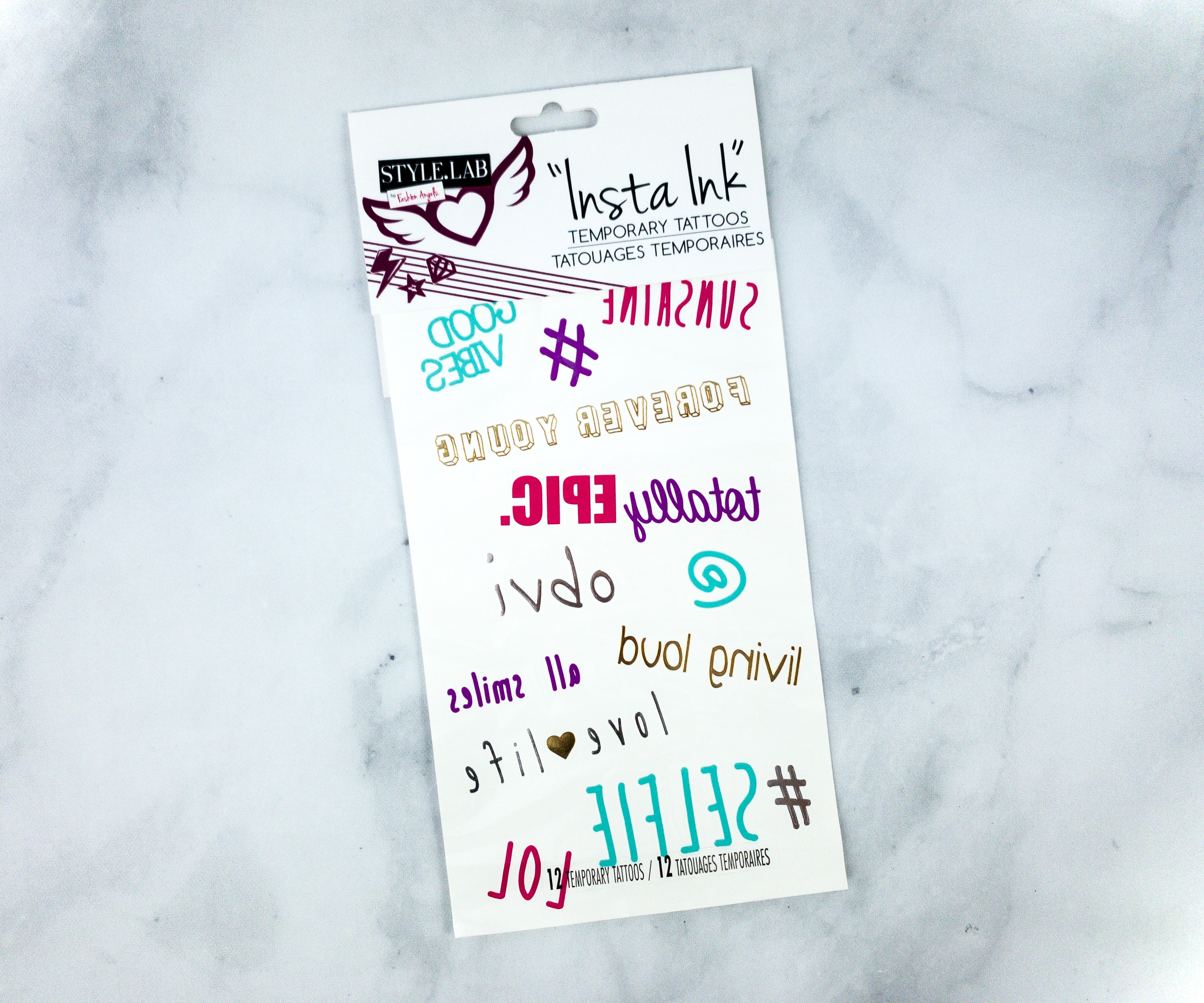 They last for at least 4-6 days depending on your placement and how you take care of it. It can even last longer if you stay away from soaps, oils, creams, lotions and sunscreen! The designs are metallic so they look really good specially when the light hits them. Such a fun way to express yourself with this bunch of temporary tattoos!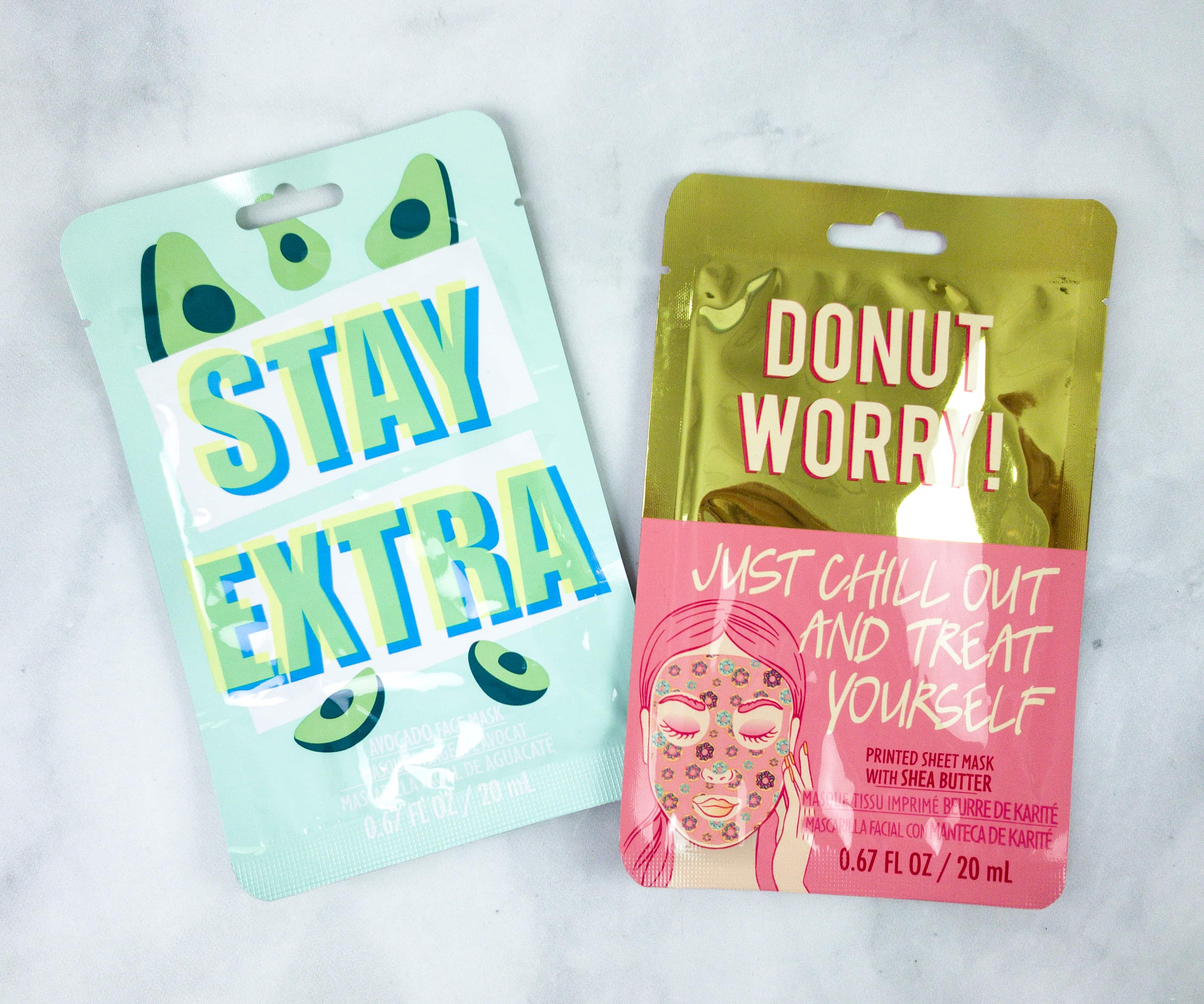 Stay Extra Face Mask ($4.99) This sheet mask smells like avocados! Specially formulated to hydrate and refresh your skin, this face mask will surely keep you looking moisturized all day long.
Donut Worry Face Mask ($4.99) Formulated with collagen and spirulina extract that is known to contain vitamin E and anti-aging properties, this face mask hydrates and keeps the skin looking vibrant. It even features super cute donut prints!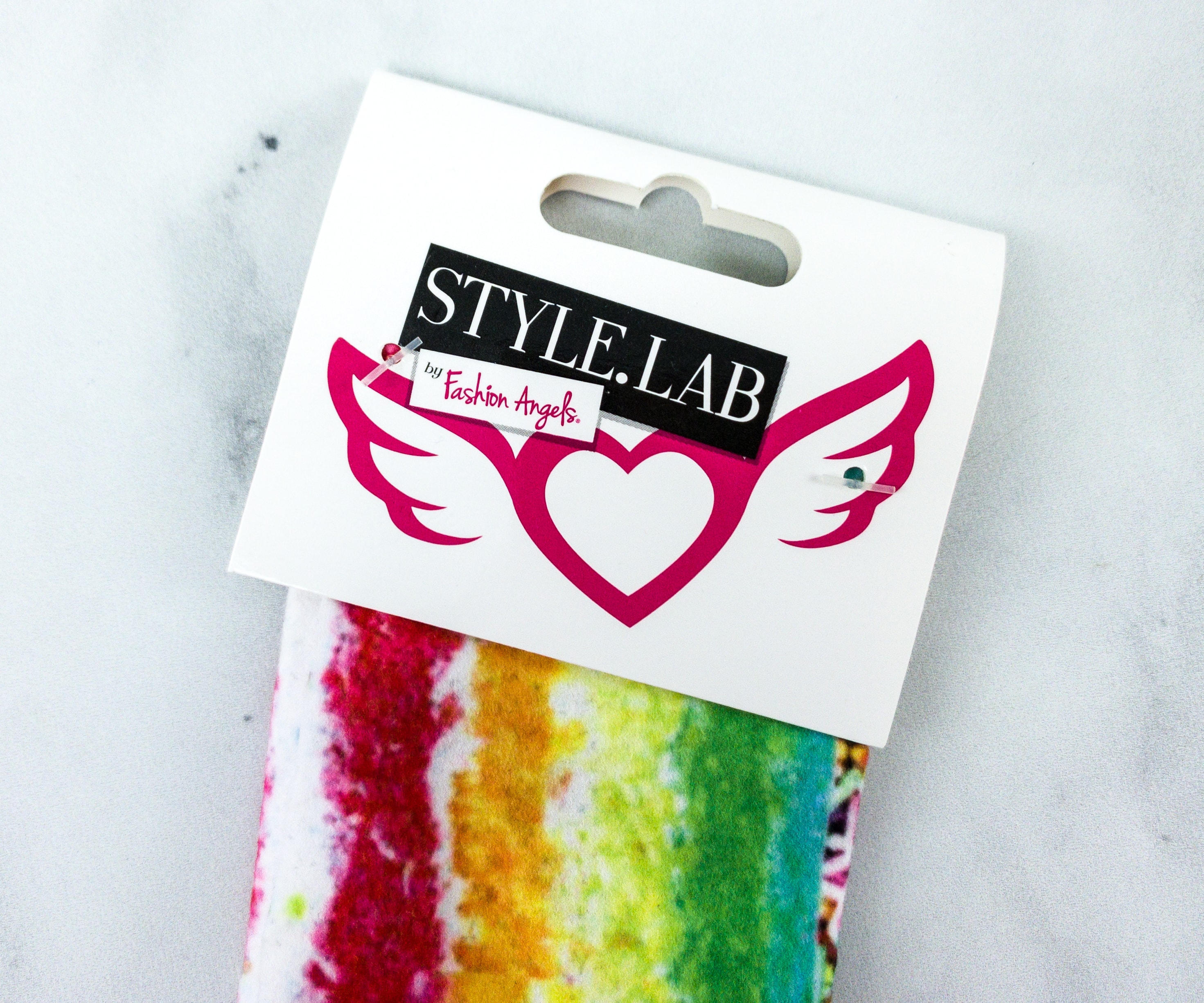 Reversible Headband. Here's a stylish way to keep hair at bay, a cloth headband! It's colorful and it's even double-sided, so you can switch designs depending on your mood!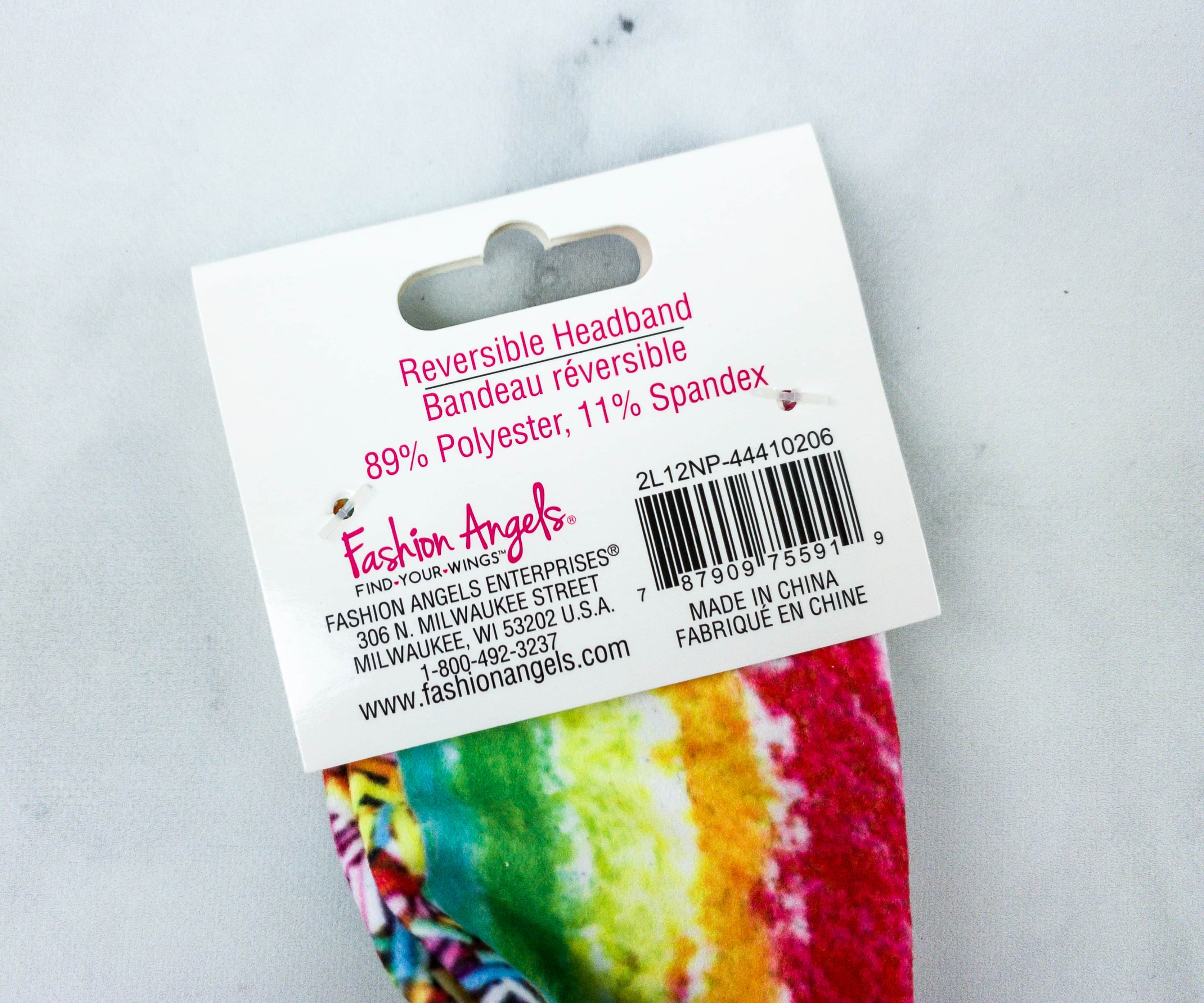 According to the tag, this headband is made with 89% polyester and 11% spandex.
This headband is soft and comfortable to wear. It doesn't tug on the hair so my daughter really likes it. Plus, the design is super cute! Vibrant and fun, it sure adds character to your outfit for the day. On this side, it looks like the layers of a rainbow cake…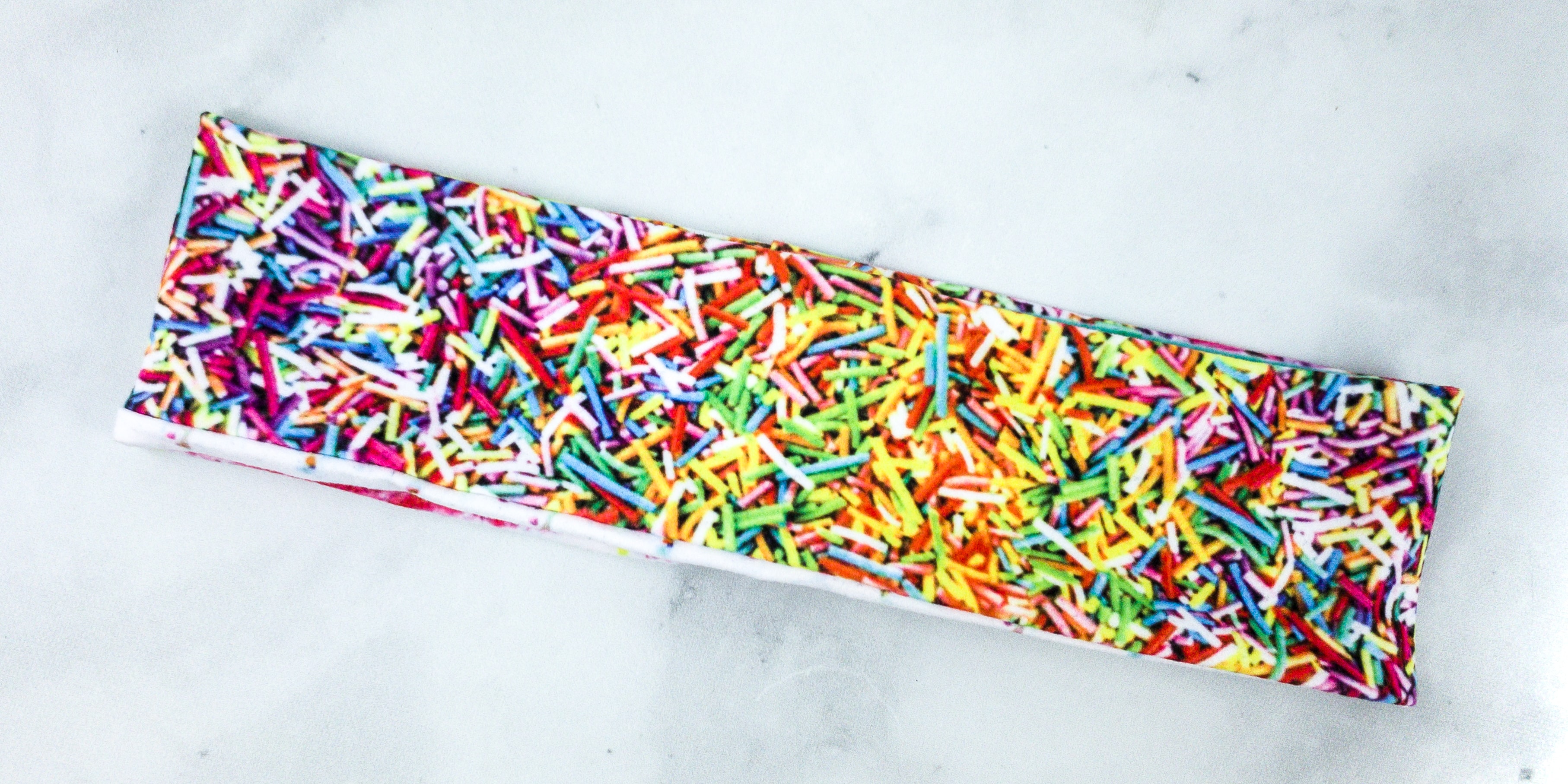 …and on the other, it's filled with colorful sprinkles! Since it's reversible, we have more options for pairing it with outfits.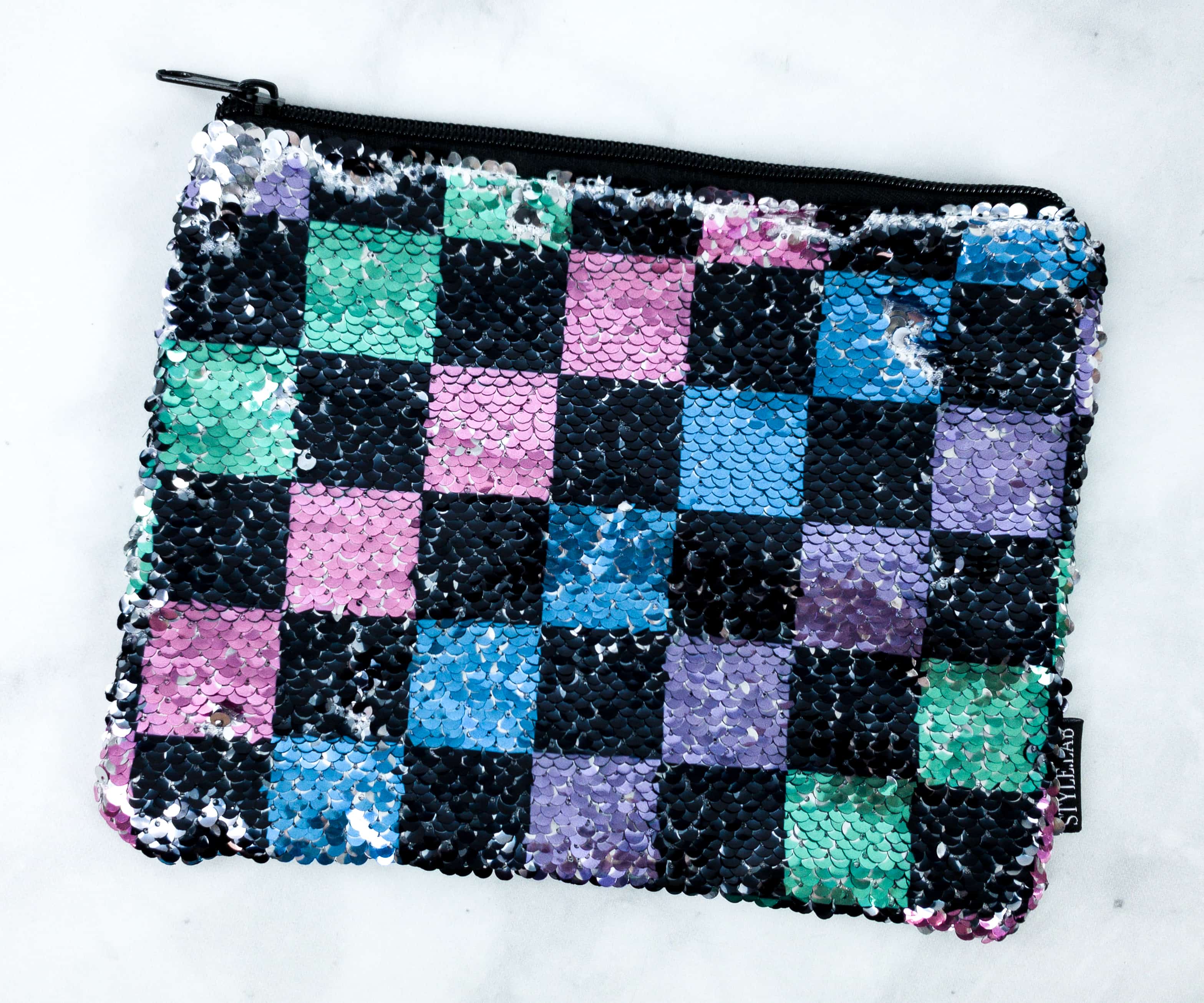 Checkerboard Sequin Pouch ($14.99) This pouch is so pretty! The design turns from a colorful checkerboard to just plain black and silver!
It's interactive! Just stroke it upwards to get your plain checkerboard and stroke down for a burst of color! The sequins are also great because unlike others, these don't have sharp points so it's easier to play with the color switch.
The pouch itself is quite spacious, with a black zipper enclosure to make sure that whatever you put inside gets tucked away safely!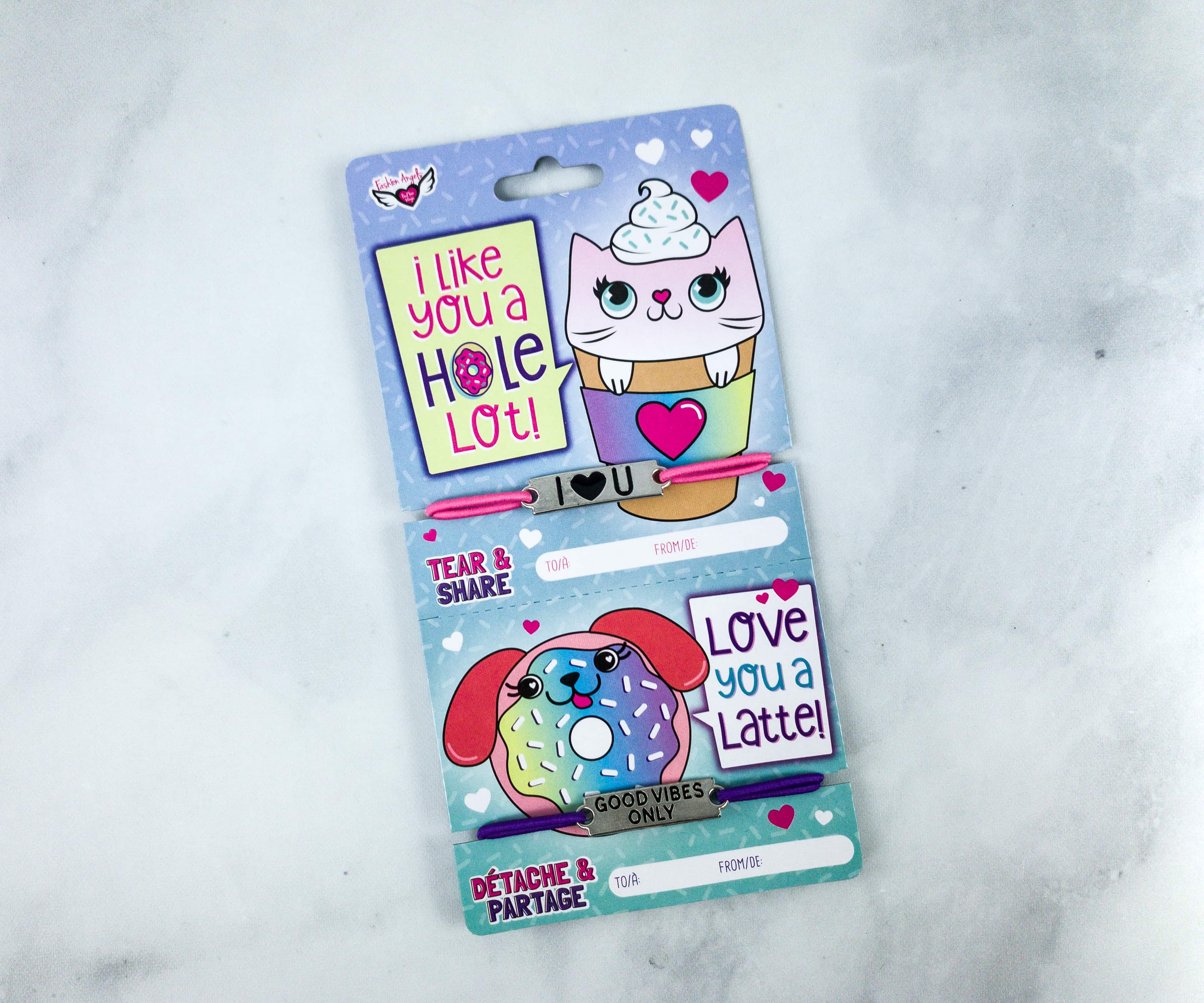 Tear & Share bracelets ($4.99) One of these cute friendship bracelets is meant for sharing! It came in its own packaging which you can tear up and give as a gift. The card packaging even came with an area where you can put the name of the sender and the receiver.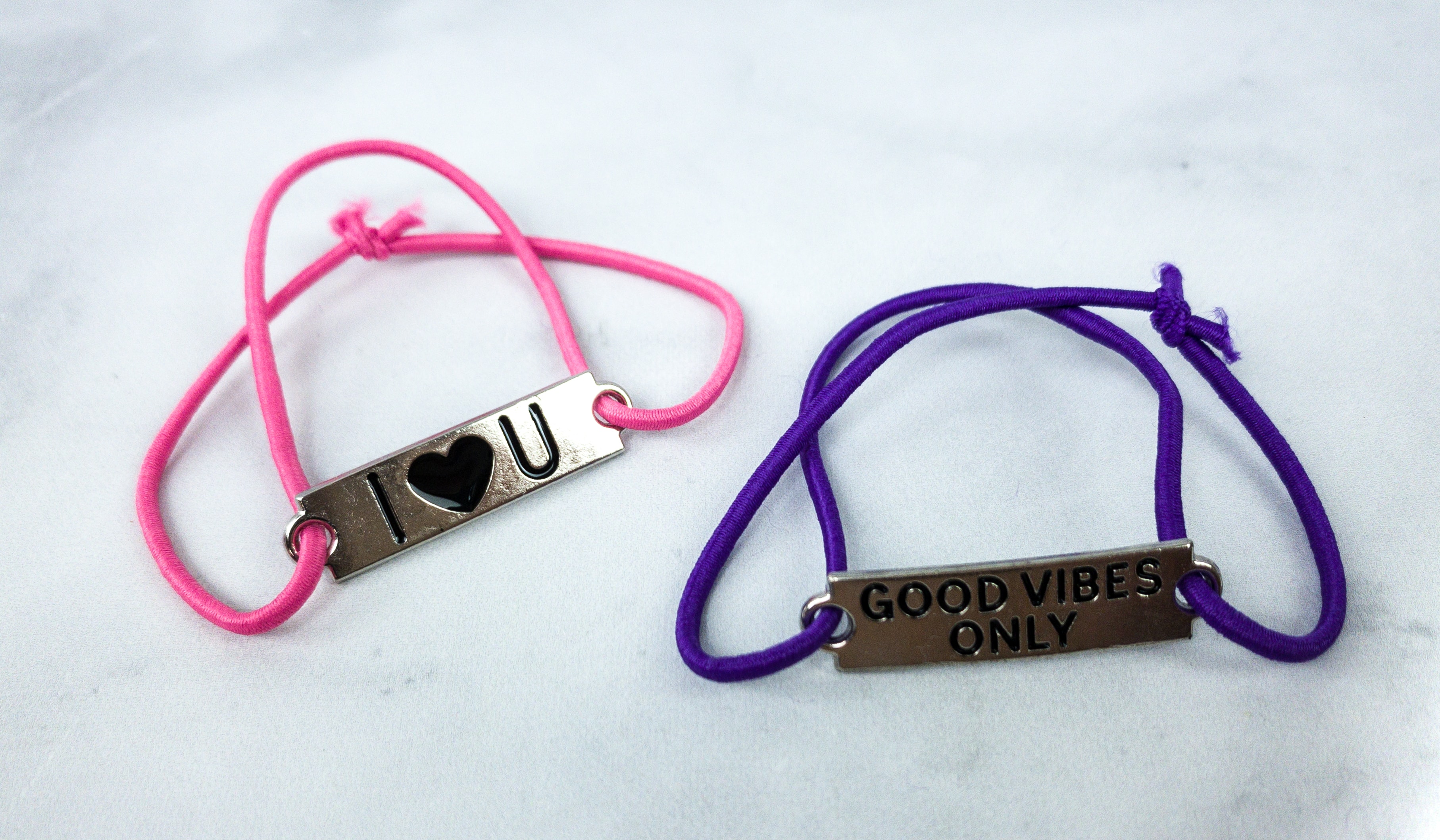 The bracelet themselves are pretty. Simple but something you can share and cherish with your bff! The band is stretchy elastic and there's a silver hardware with the message "I <3 U" and "Good Vibes Only" engraved in them. These bracelets are really fun!
Flower Charm. This flower charm reminds us of the beauty of spring! It's a nice accessory that can be put just about anywhere. It's silver plated with pink enamel for the flower petals and a cute pink stone at the center.
Put it on your jacket or bag, or even put elastic and use it as a hair tie design! The possibilities are endless!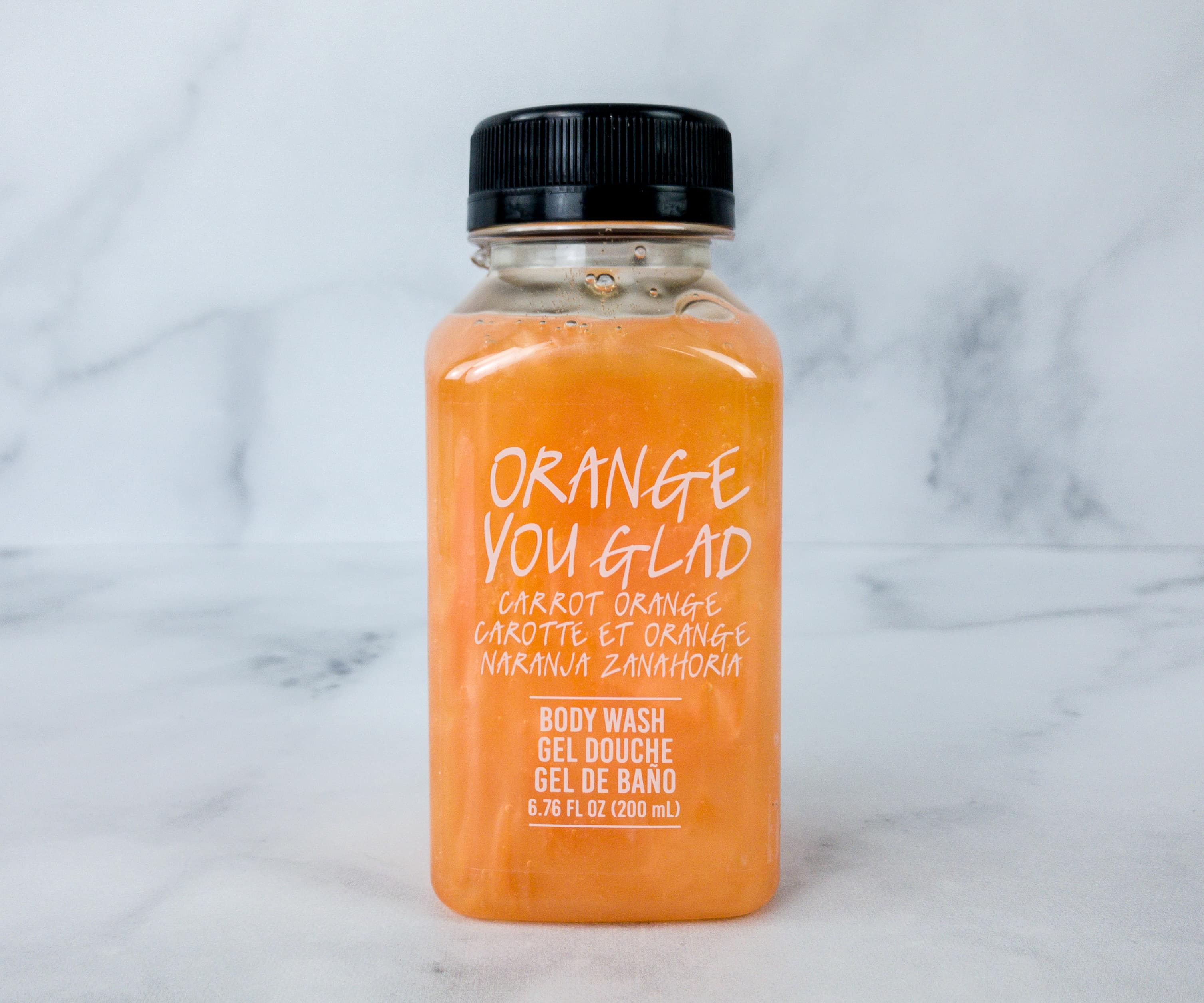 Orange You Glad Juice Beauty Body Wash ($4.66) This shower gel smells amazing! The energizing citrus scent keeps you smelling fresh throughout the day. My daughter likes it, as it keeps her kin feeling soft and clean every after use!
Campers Gonna Camp  Journal ($10.99) What better way to keep amazing memories alive than putting them in a journal? This camp journal looks really good!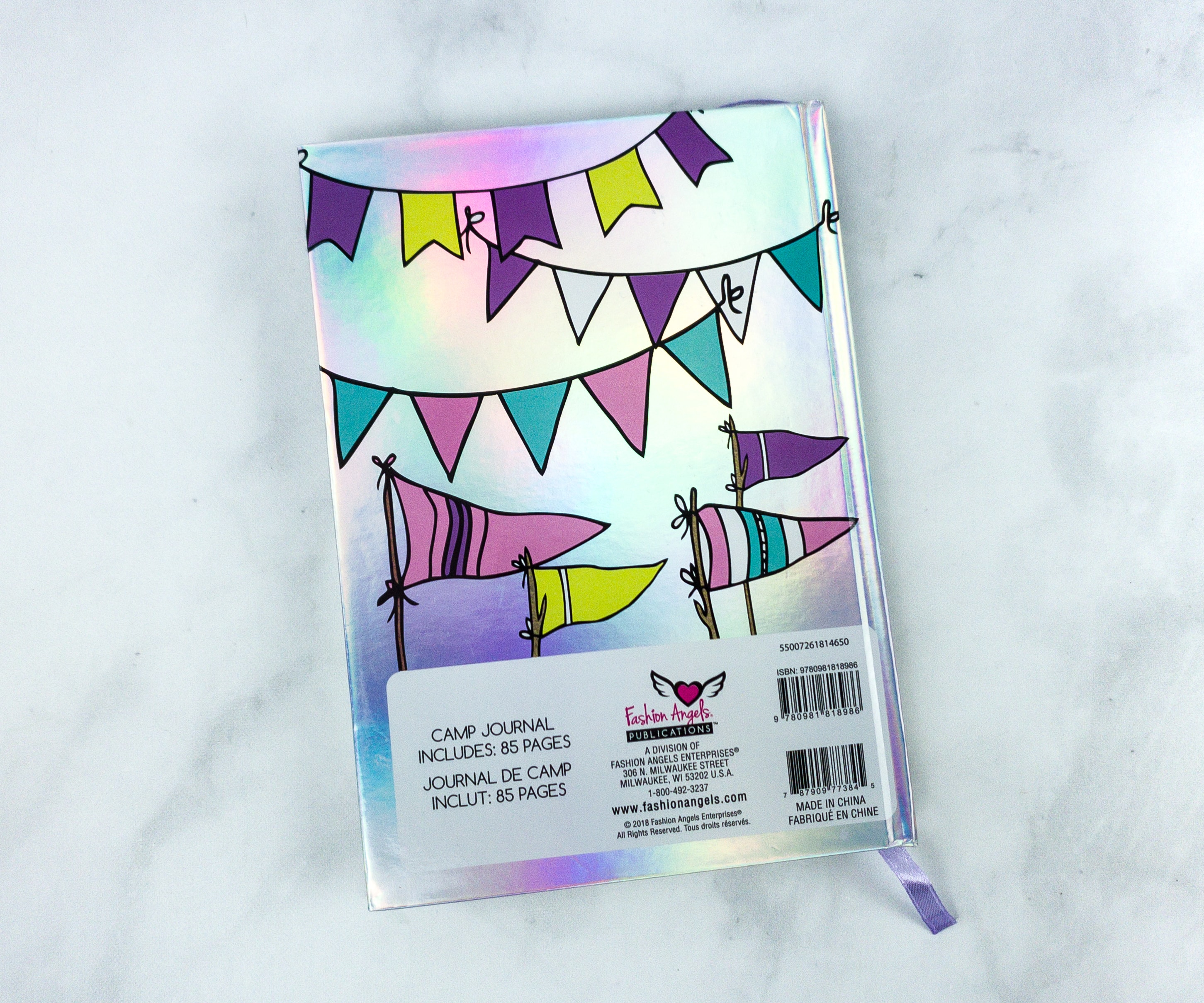 It's hardbound and the cover is holographic and there are flags all over!
You can write your name on the front page as well as the camp start date.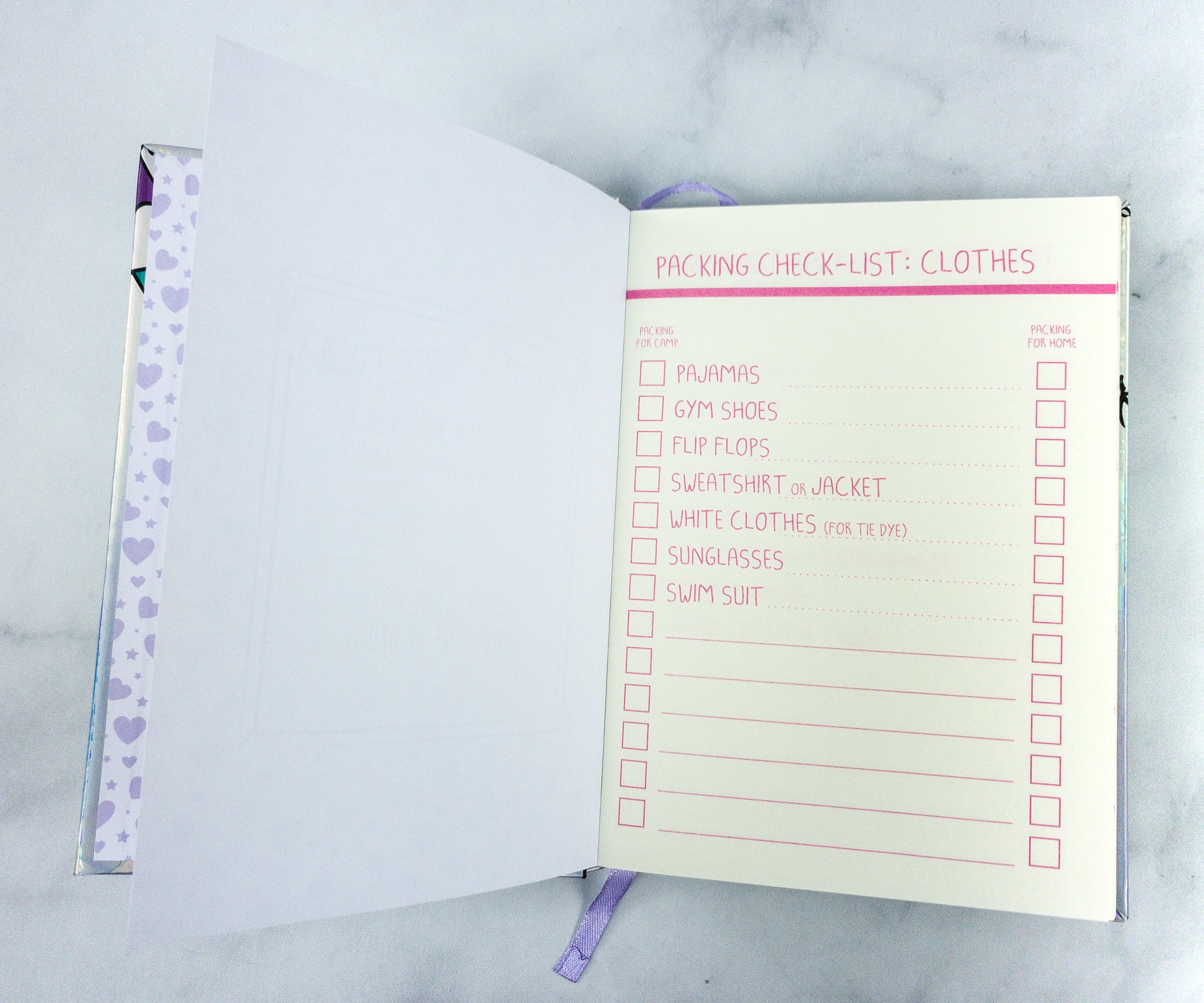 There's even a checklist of items you would need to bring!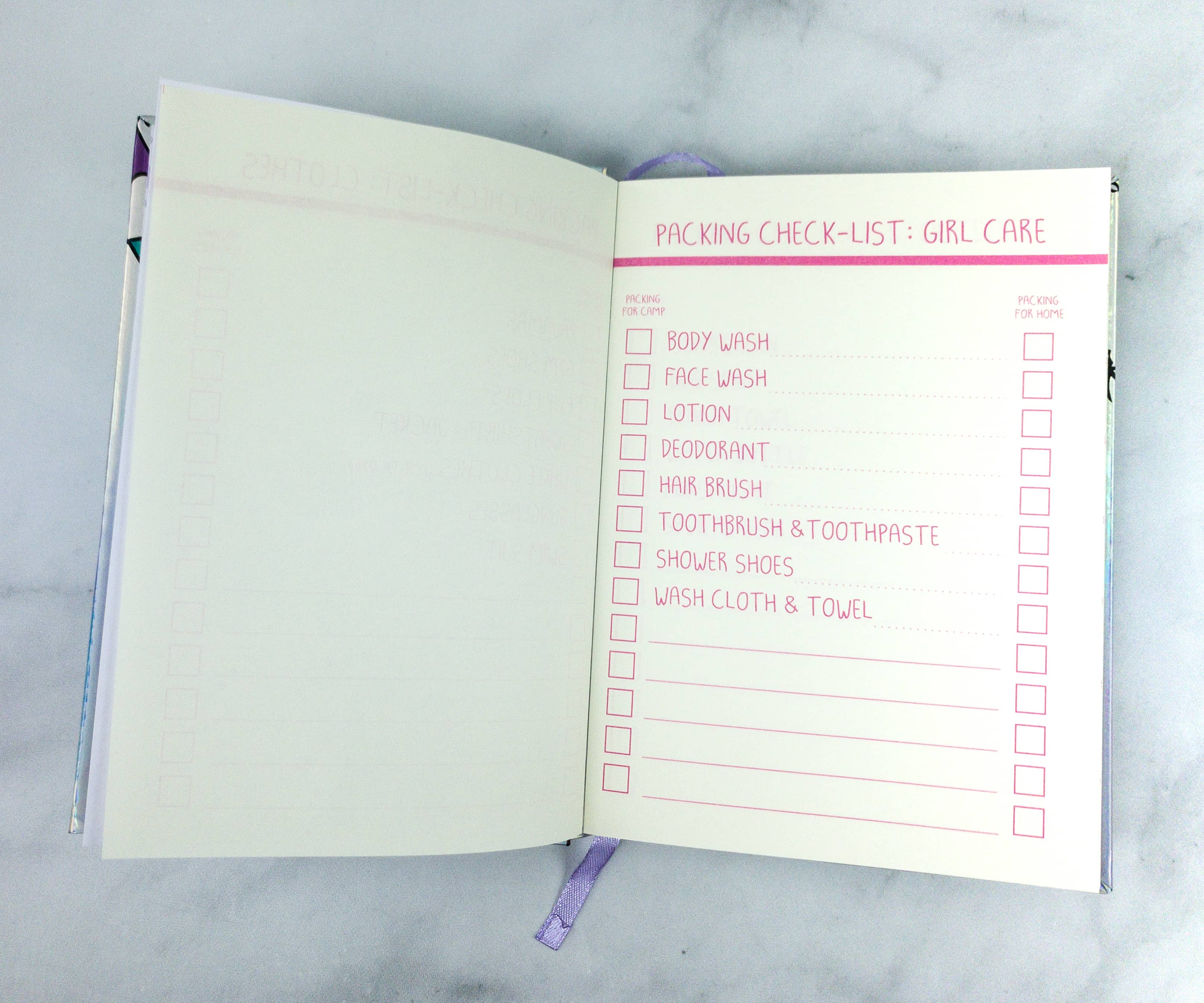 From clothes to personal care, you can easily get everything in order using the lists. There's even some space where you can write other items not included on the list, or things you would personally want to bring.
Another section is about camp events. These weekly sheets are great!
Of course, once you find a camp bestie there's a special place for them too!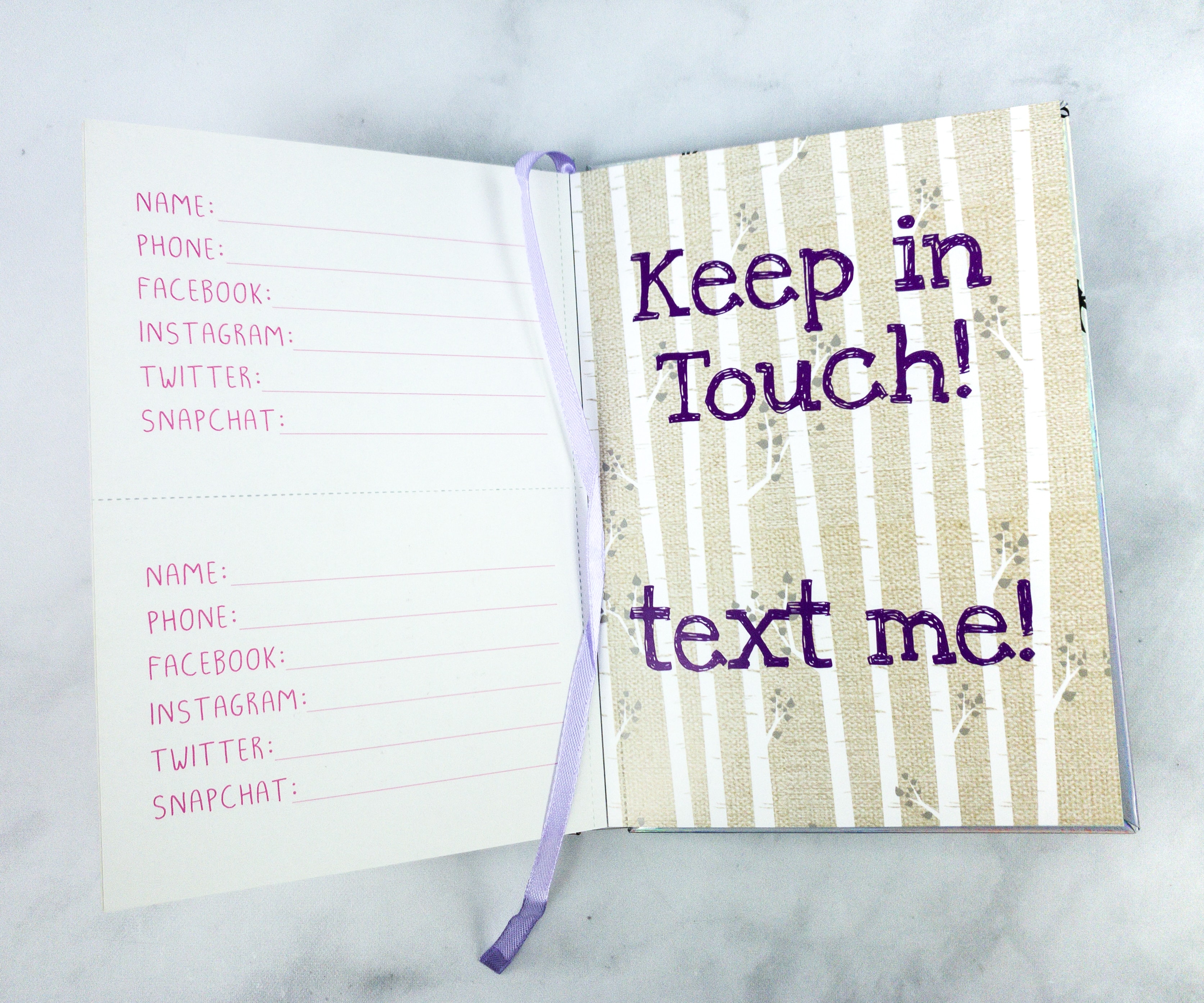 There's even space where you can write down the contact information of your new-found friends from camp! This way, even when you go back home, you still get to keep in touch with them, wherever they are in the world.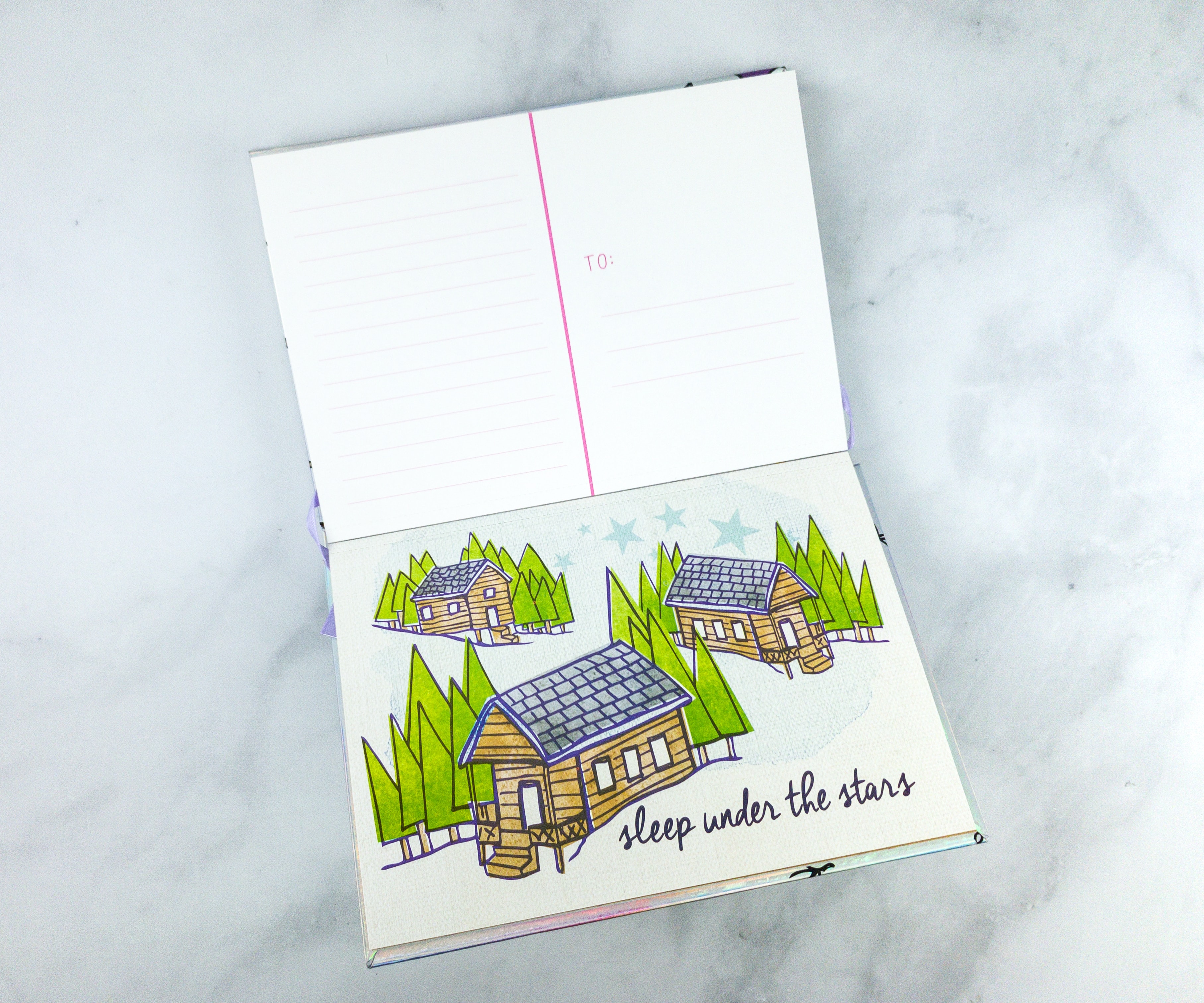 There are also postcards included in the journal, filled with cute camping-themed illustrations!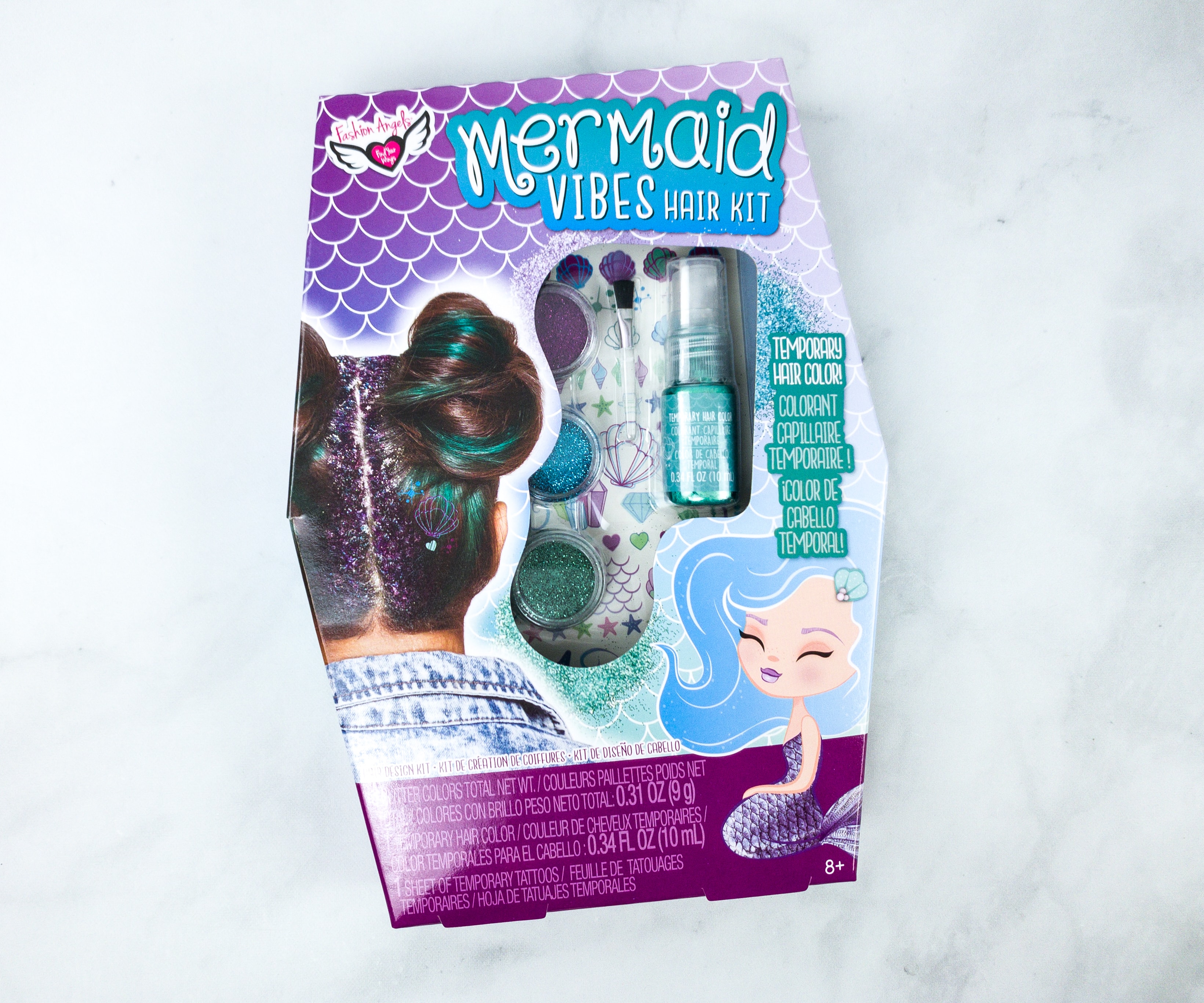 Mermaid Vibes Hair Kit ($9.99) My daughter really had her eyes on this hair kit. I can't blame her, this looks a lot of fun!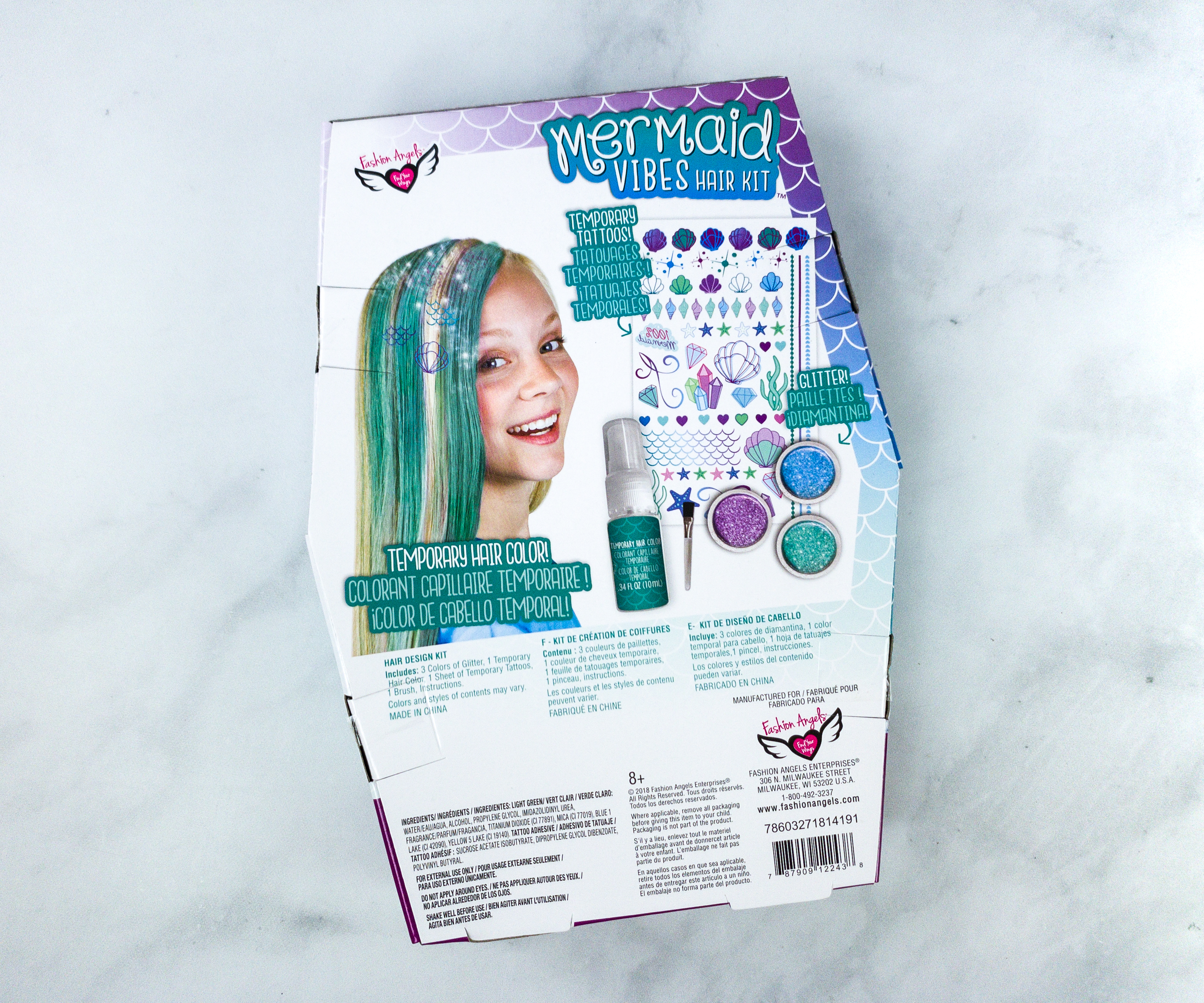 You can create your own mermaid hair with this set! The back of the packaging lists all the inclusions: 3 colors of glitter, 1 temporary hair color, 1 sheet of temporary tattoos, 1 brush, and instructions.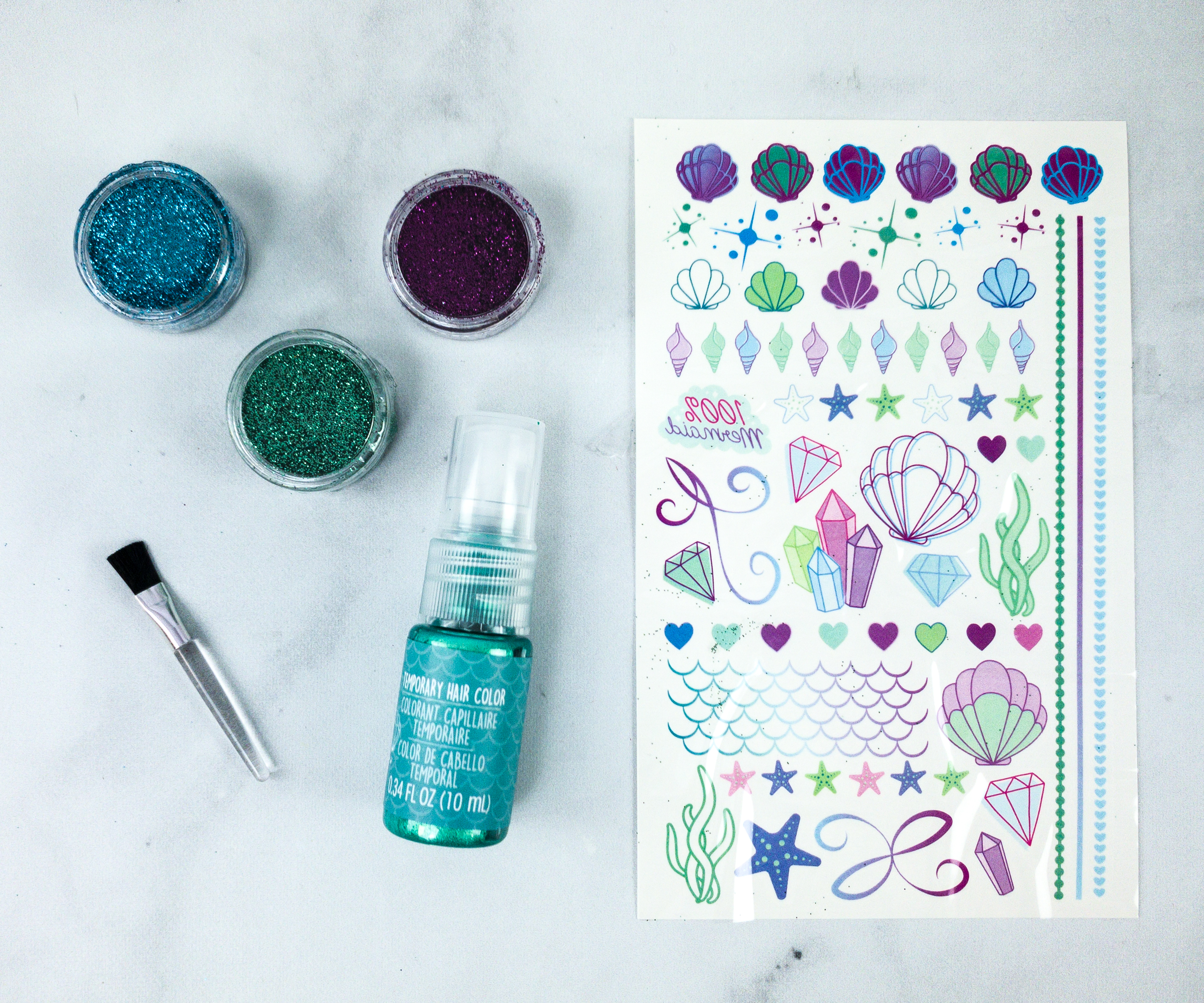 Here's everything inside the box! It's great that there are different color choices for the glitters. My daughter likes the green one! The temporary hair color is also nice as it's gentle and non-drying. They even added a small brush that does its job really well. It gets just the right amount of glitter and spreads them evenly. My daughter also liked the temporary tattoos that suit the mermaid theme!
My daughter enjoyed everything in this month's box, from the accessories to the self-care products! Her favorite is definitely the mermaid hair kit, because she had such a great time designing and creating her own mermaid look. She also liked the friendship bracelets, one of which is meant to be shared, and the colorful double-sided headband that keeps her hair at bay. Fashion Angels never fails to curate fun boxes that appeal to tweens! It's always jampacked and we really couldn't ask for more!
What do you think of this month's box?
Visit Fashion Angels Find Your Wings to subscribe or find out more!