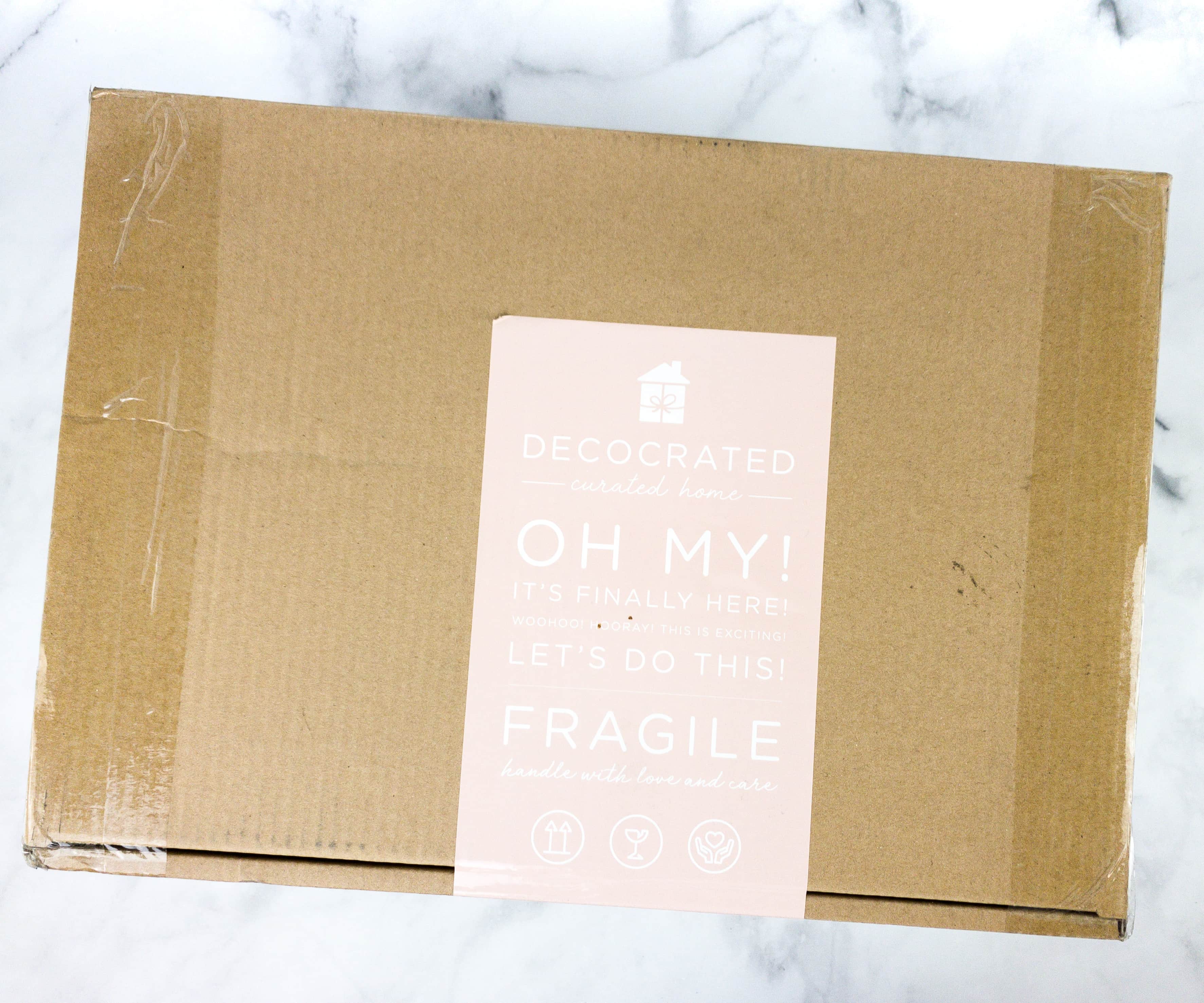 Decocrated is a quarterly subscription that sends beautiful home decor! Shipping every 3 months, each box will include a handpicked selection of home decor based on the season to keep your place feeling fresh, as well as items that work with the pieces you already own and love. The idea is that at the end of a year's subscription you will have a whole-home collection that works together to help you look like a seasoned decorator. Each Decocrated box is $79 and you can save 10% by signing up for a whole year of subscription.
DEAL: Get $15 off on quarterly or annual subscriptions! Use coupon code HELLOSUB15 at checkout.
The box is huge and heavy and we're excited to open it!
It's the SPRING 2020 box!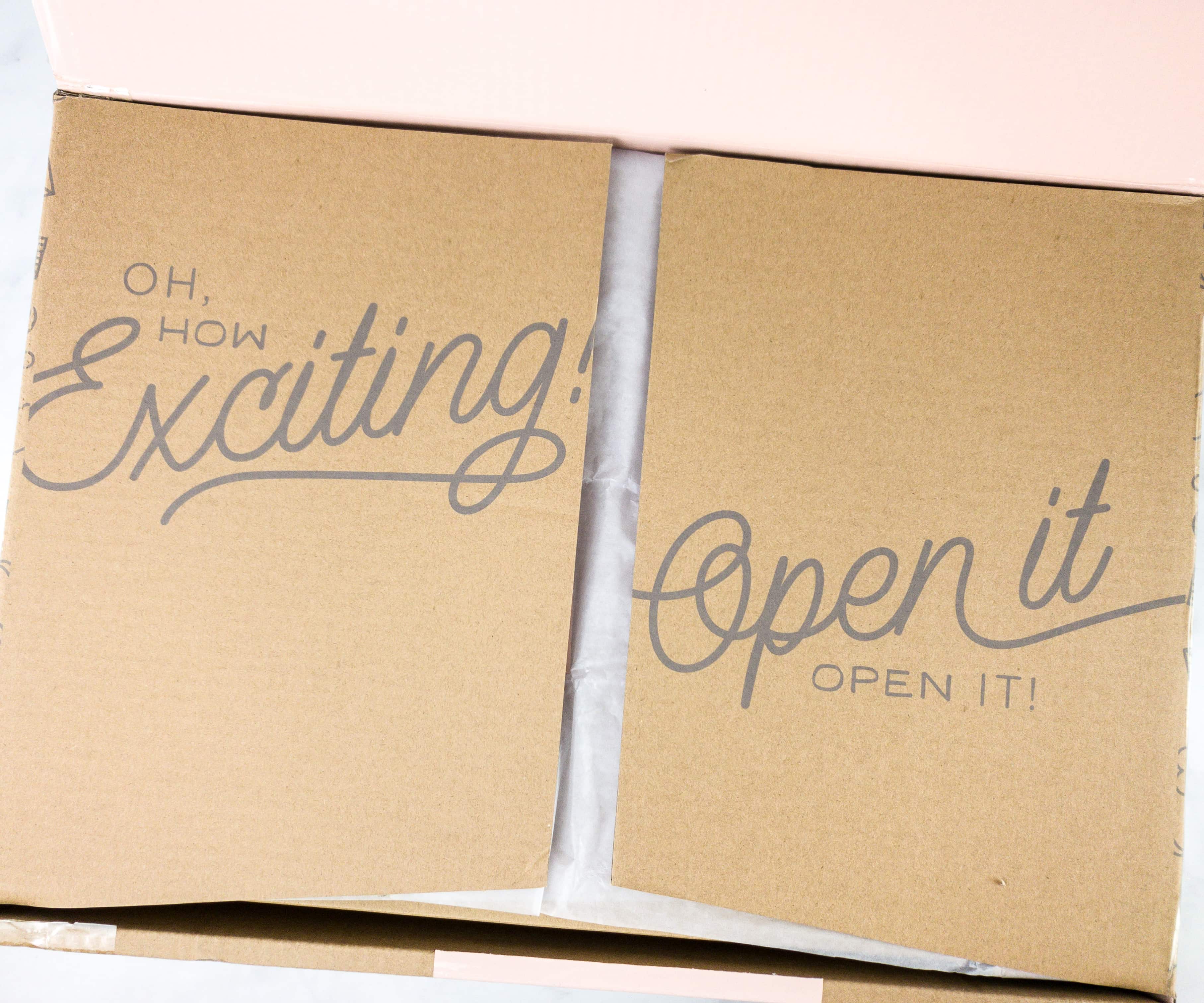 The box flaps made us more excited as it tells us to open it!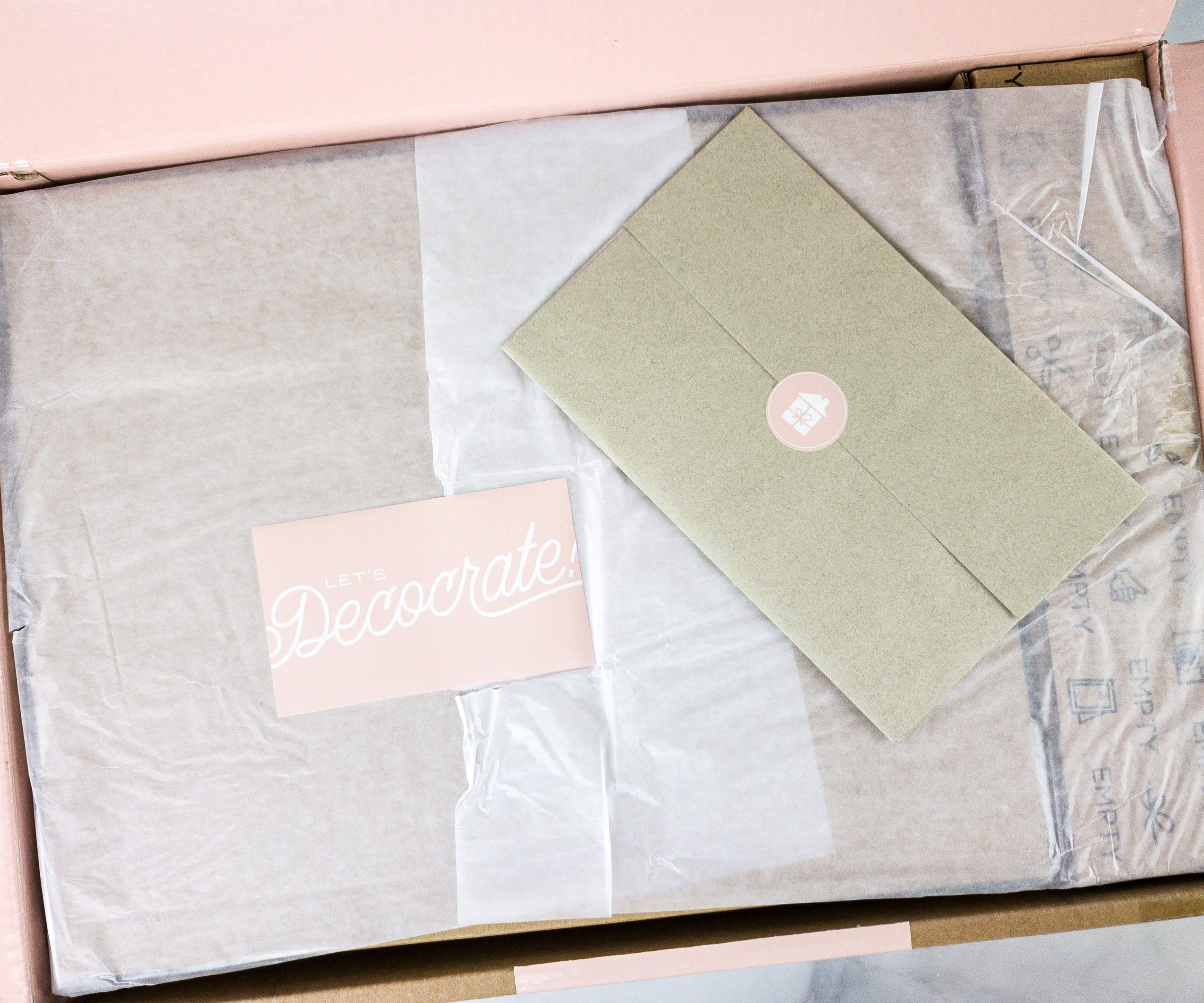 It is filled to the brim and there's a card sitting on top.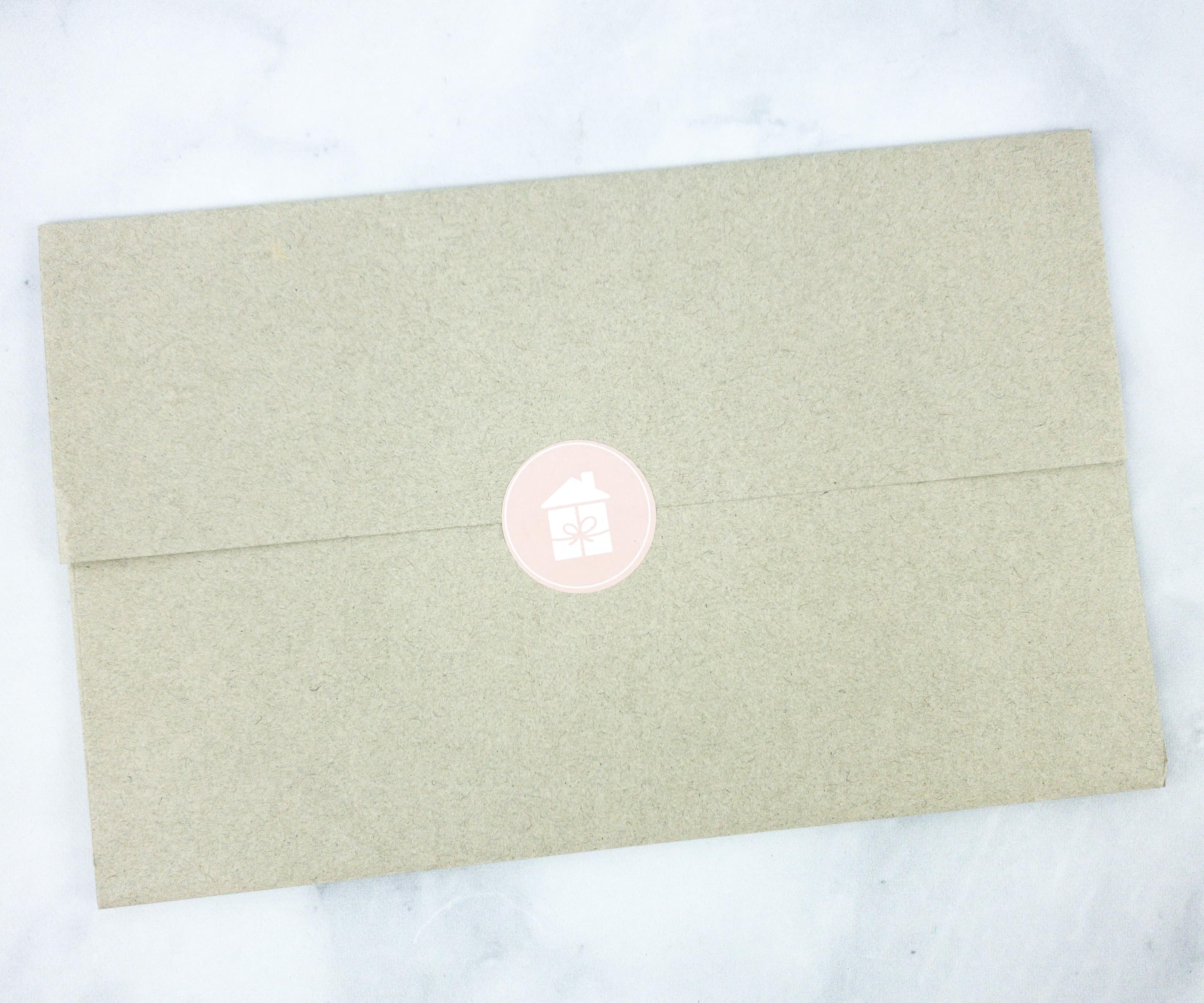 There was an envelope inside with some important info. The envelope also has a cute sticker seal.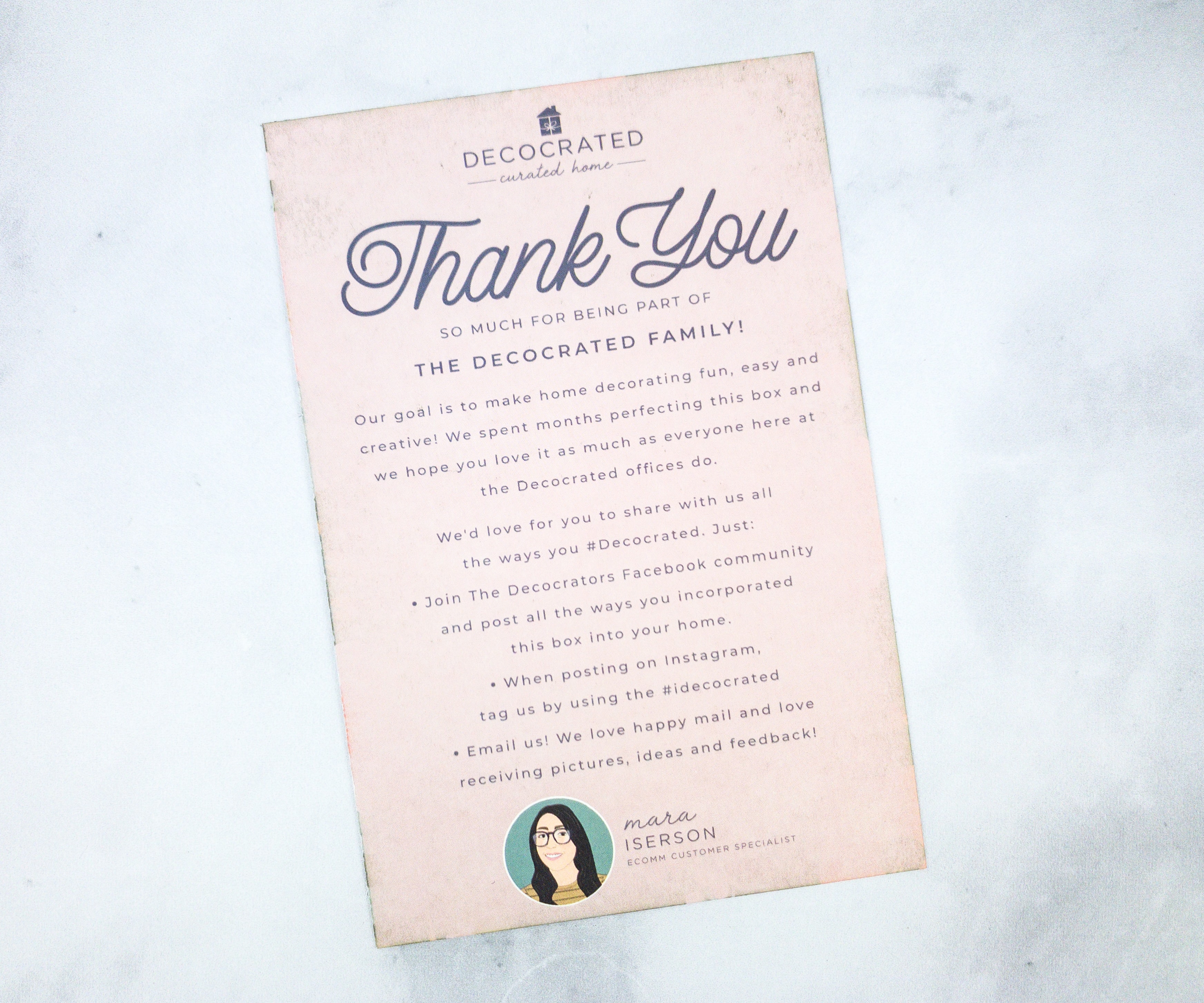 There's a "Thank You" note from the Decocrated Family!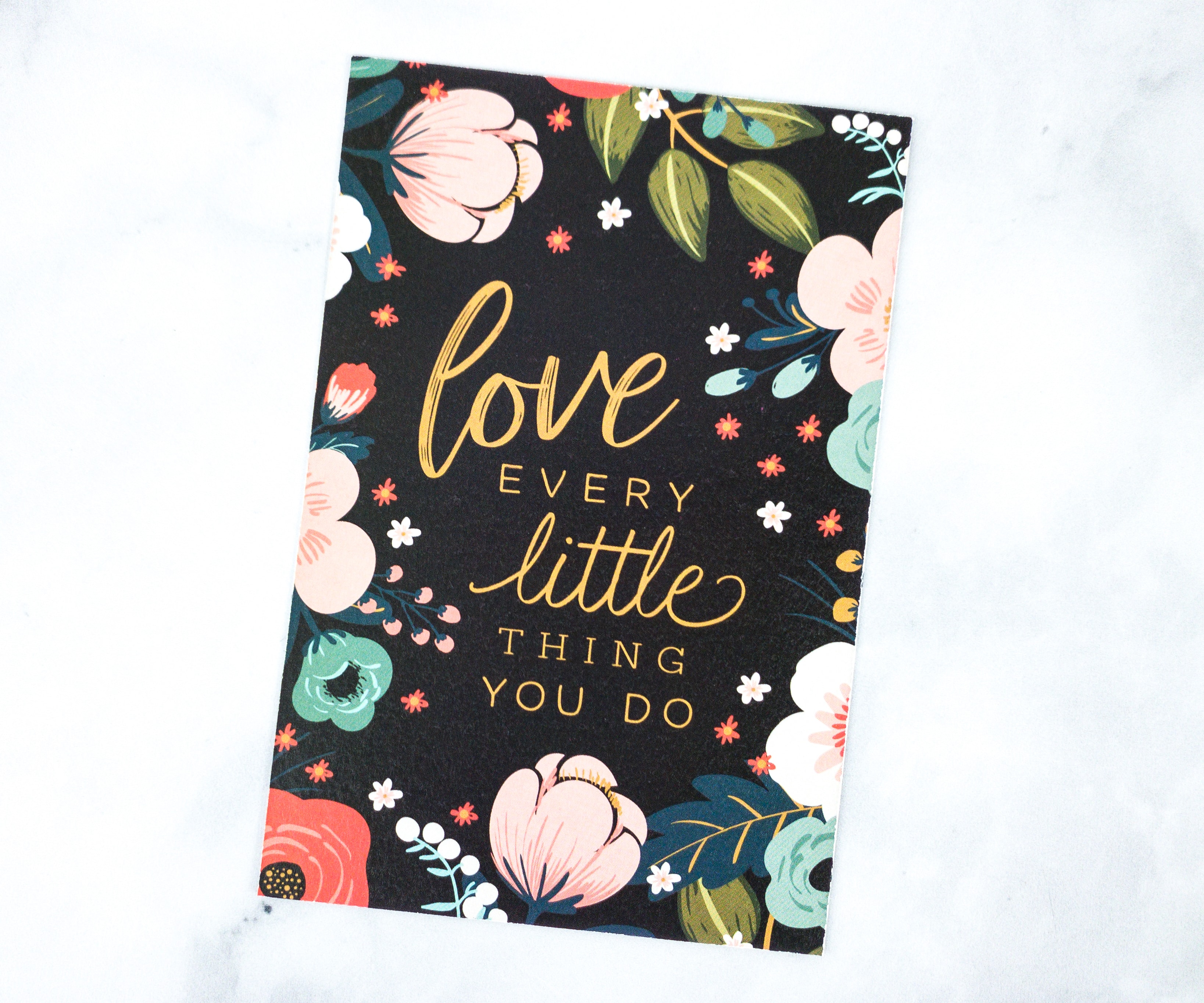 They also included a two-sided card! One side has florals and a quote that says "love every little thing you do."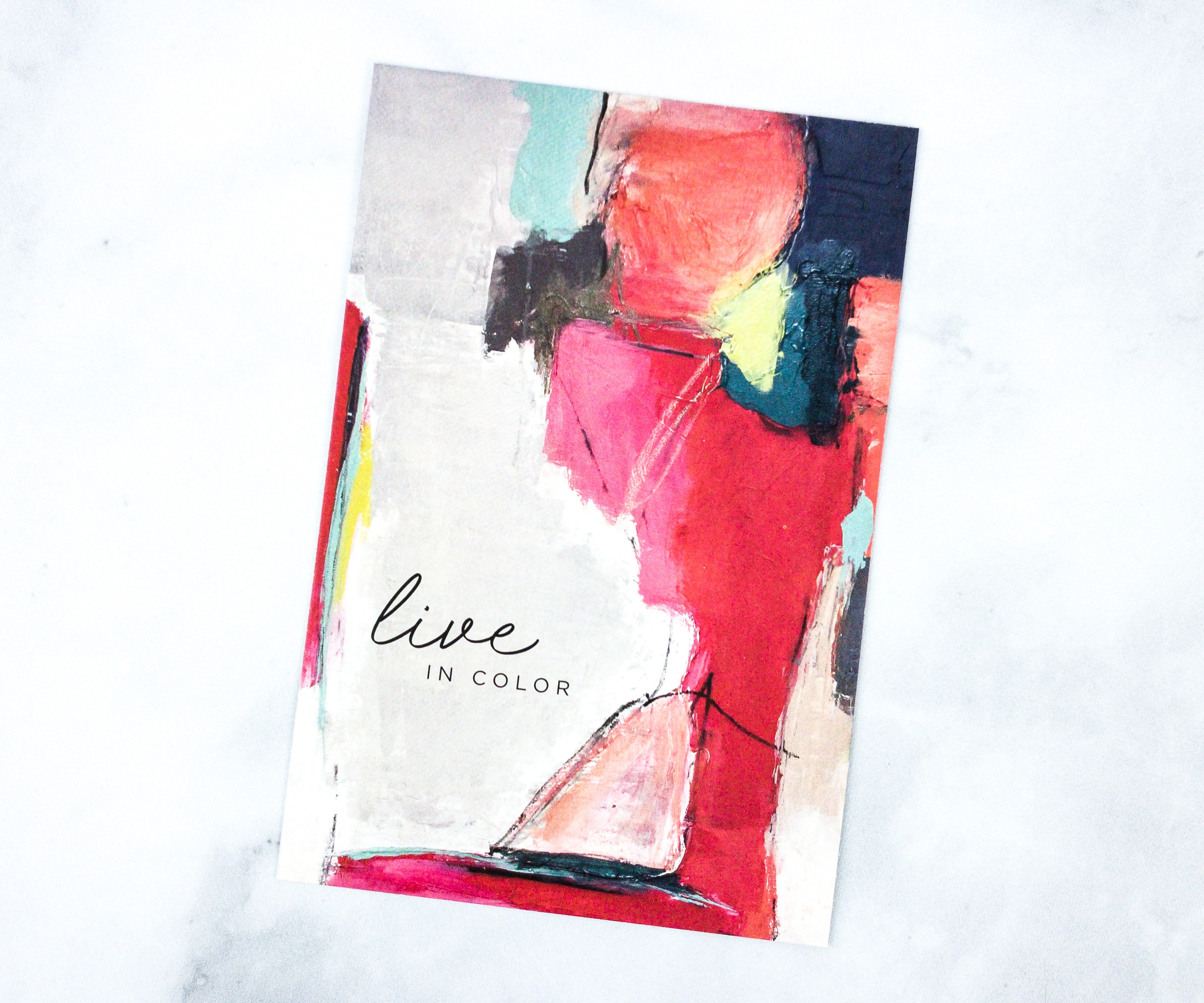 The other side says "live in color." Both sides look awesome and they're great for display!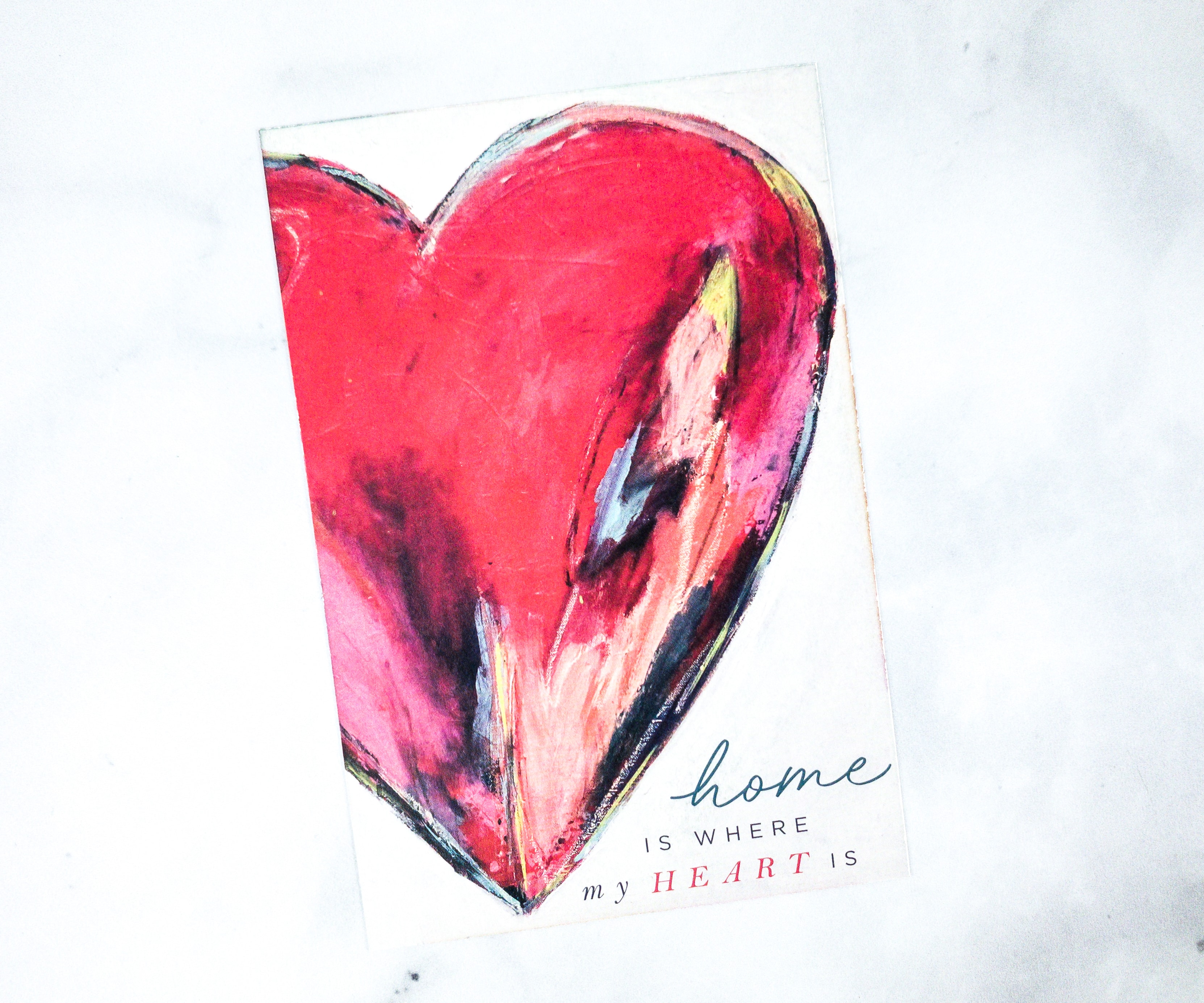 There's another pretty card that says "Home is where my heart is."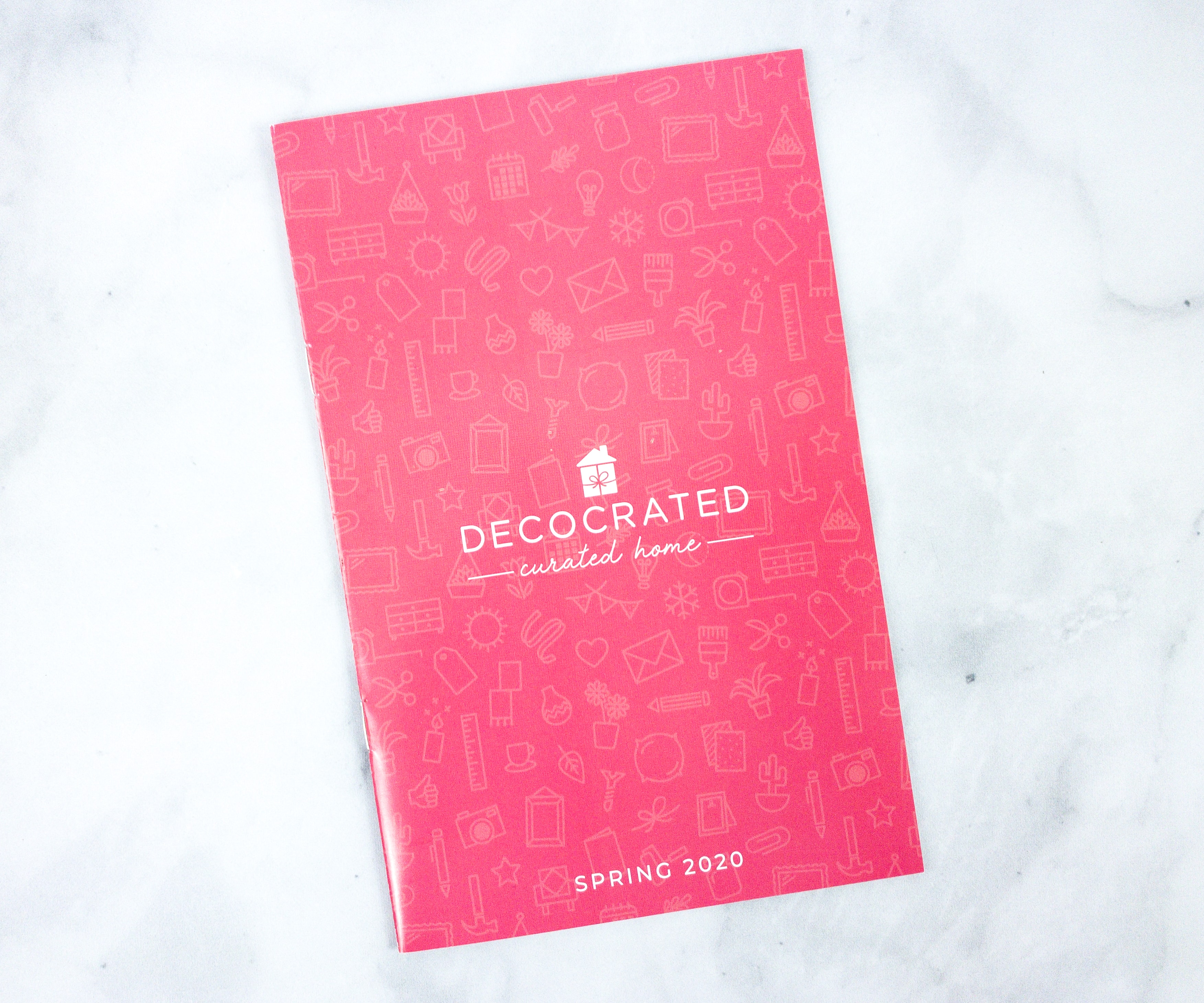 Here's the brochure that shows all the pieces in the box and provides tips on how to put them to use!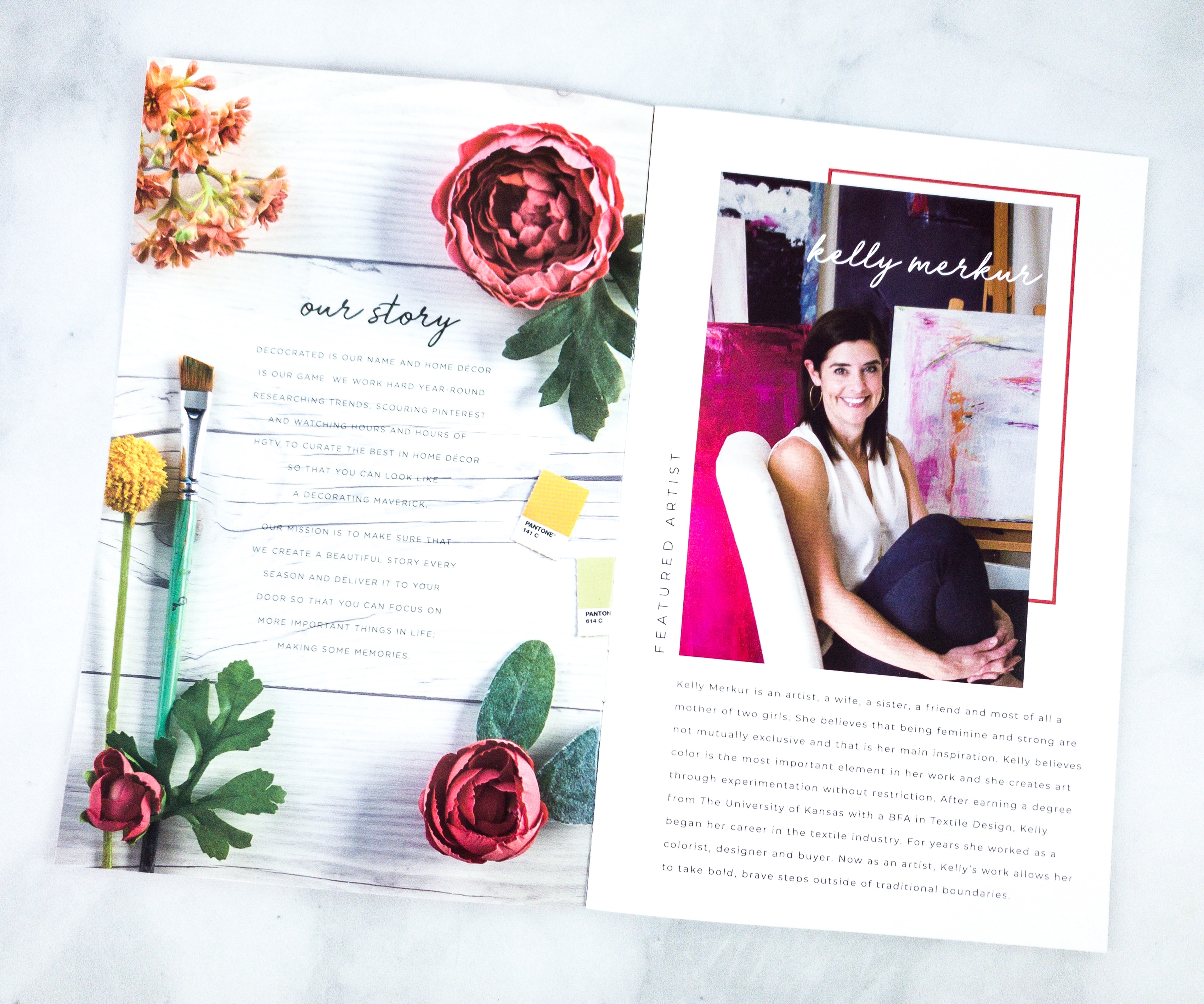 This quarter's featured artist is Kelly Merkur.
The style sheet details key themes and colors. There's also a list of the key pieces that this box is built around.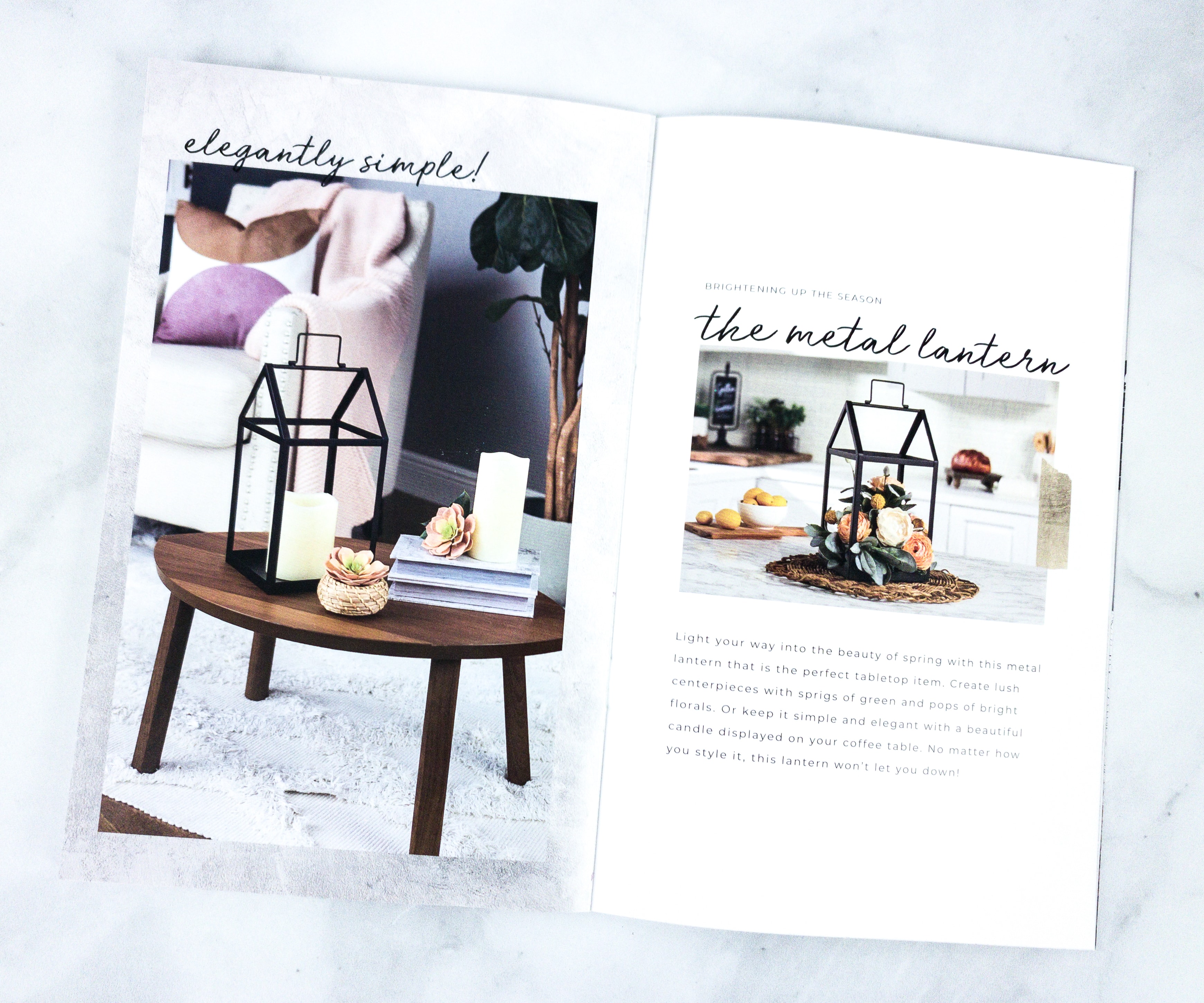 This is really a great read for anyone who loves designing their home. Lots of helpful styling tips were included!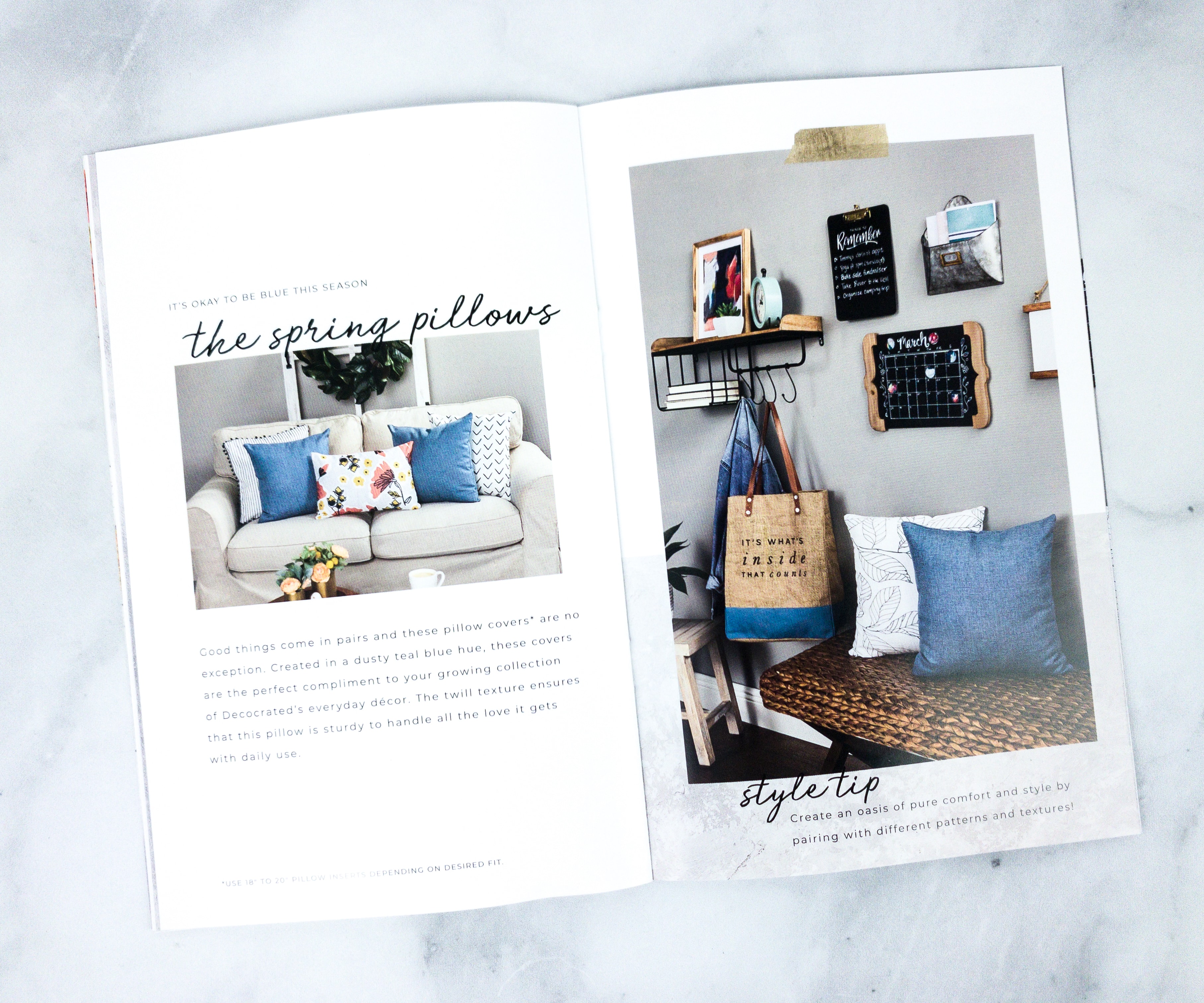 They include photos along with style tips, making it easier for us to copy the style!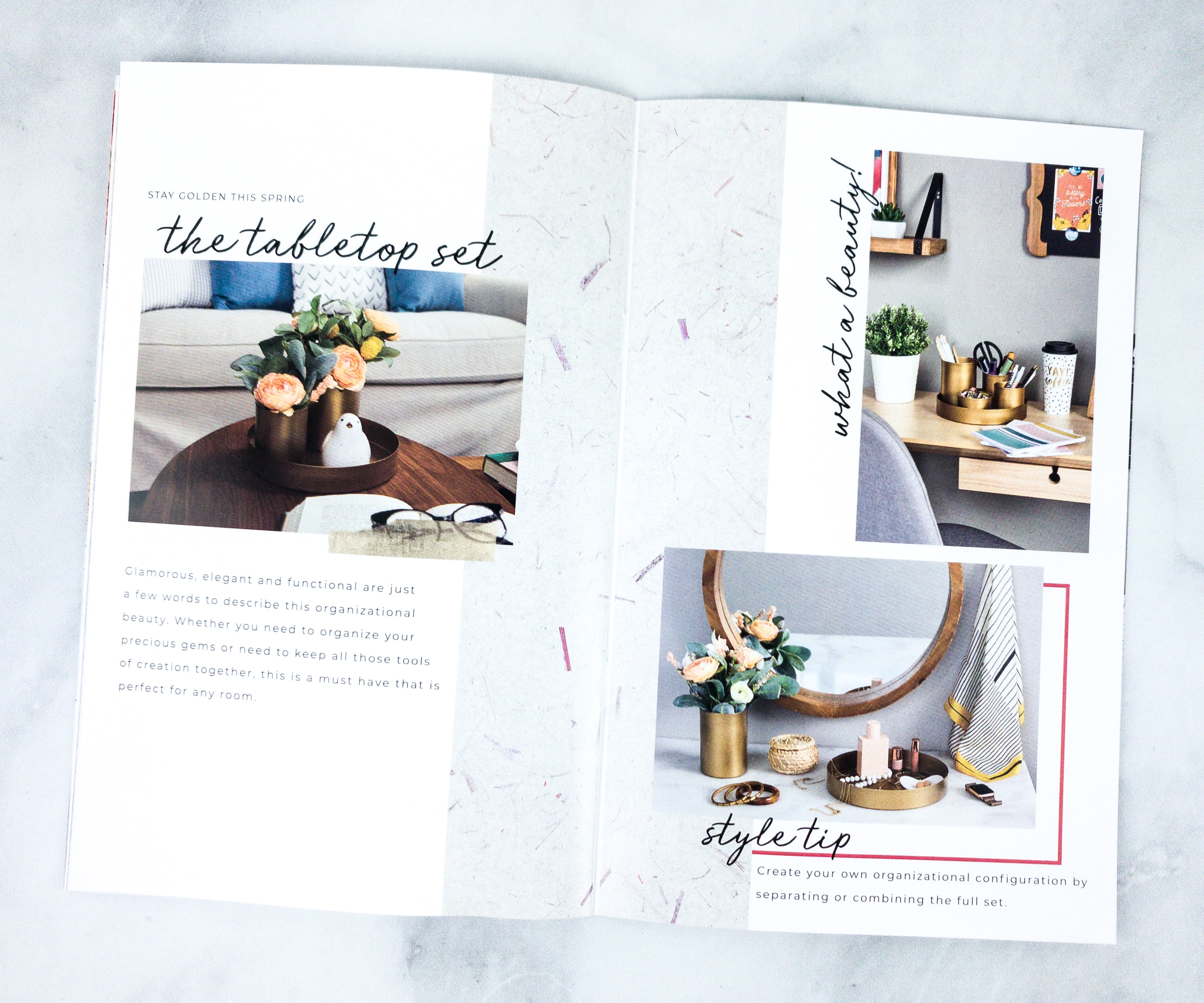 Reading this inspired me to organize my space!
They even included a tote bag in this quarter's box, which we can use when shopping!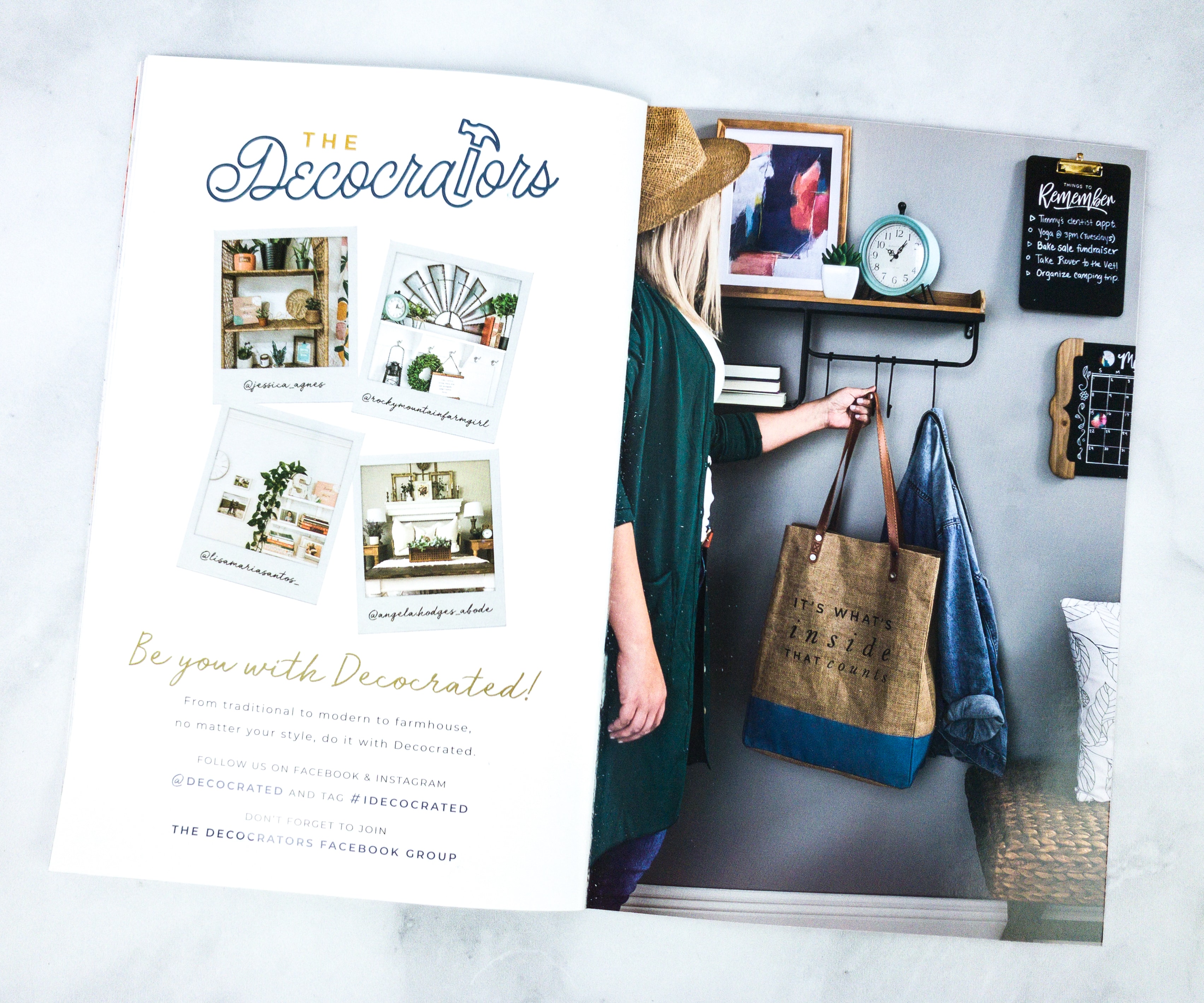 They encourage us to follow their social media accounts. They even have a Facebook group where you can interact with fellow subscribers.
Everything in my box!
The Magnet Board. You can customize this magnet board however you want, or however you need it. You can turn it into a monthly calendar where you can easily change months and dates, or a bulleted list for all the things you need to remember!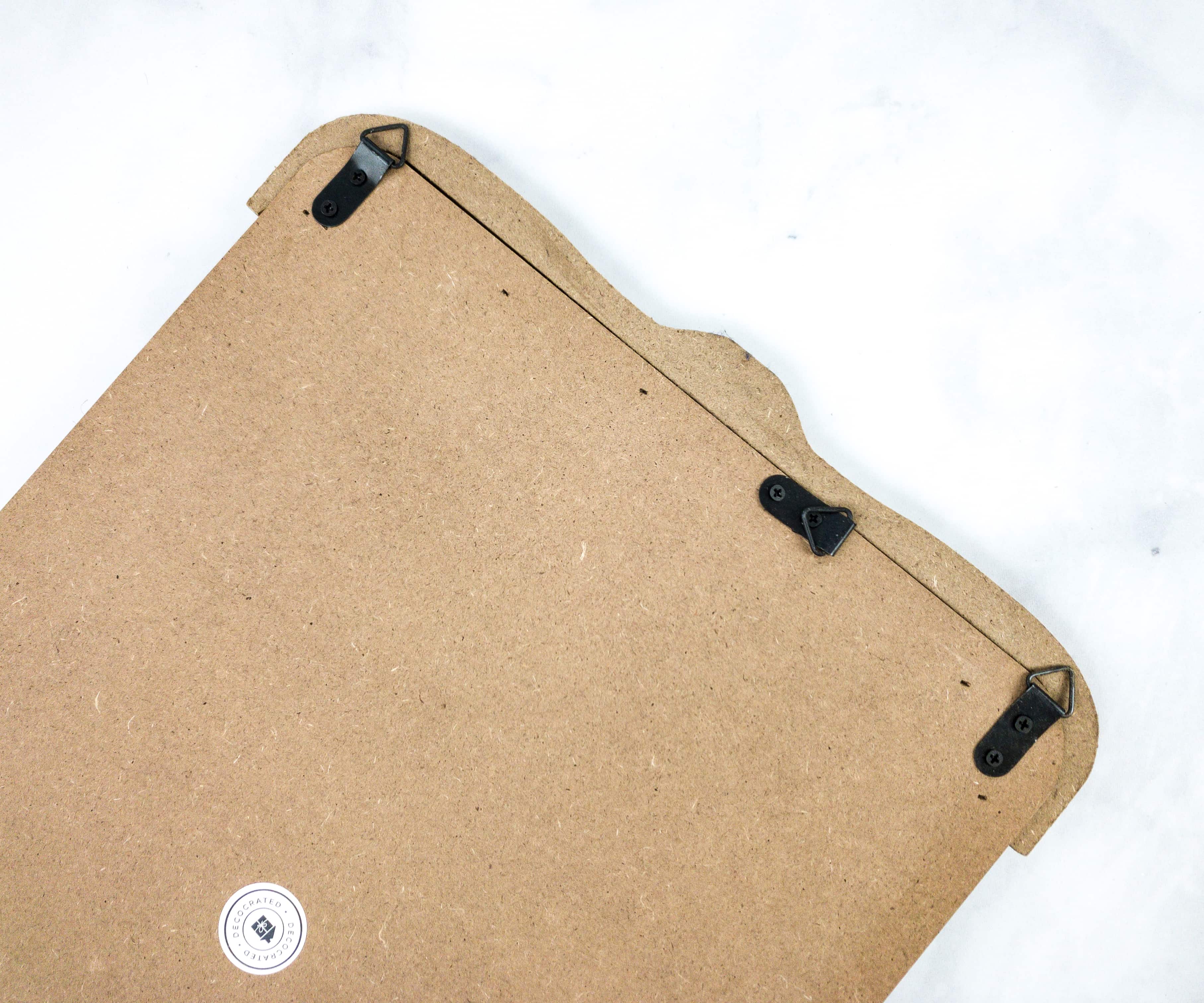 There are also hanging hardware at the back of the board.
The Art Magnets. To add flair to your magnet board, they also included a set of cute magnets! There are six of them.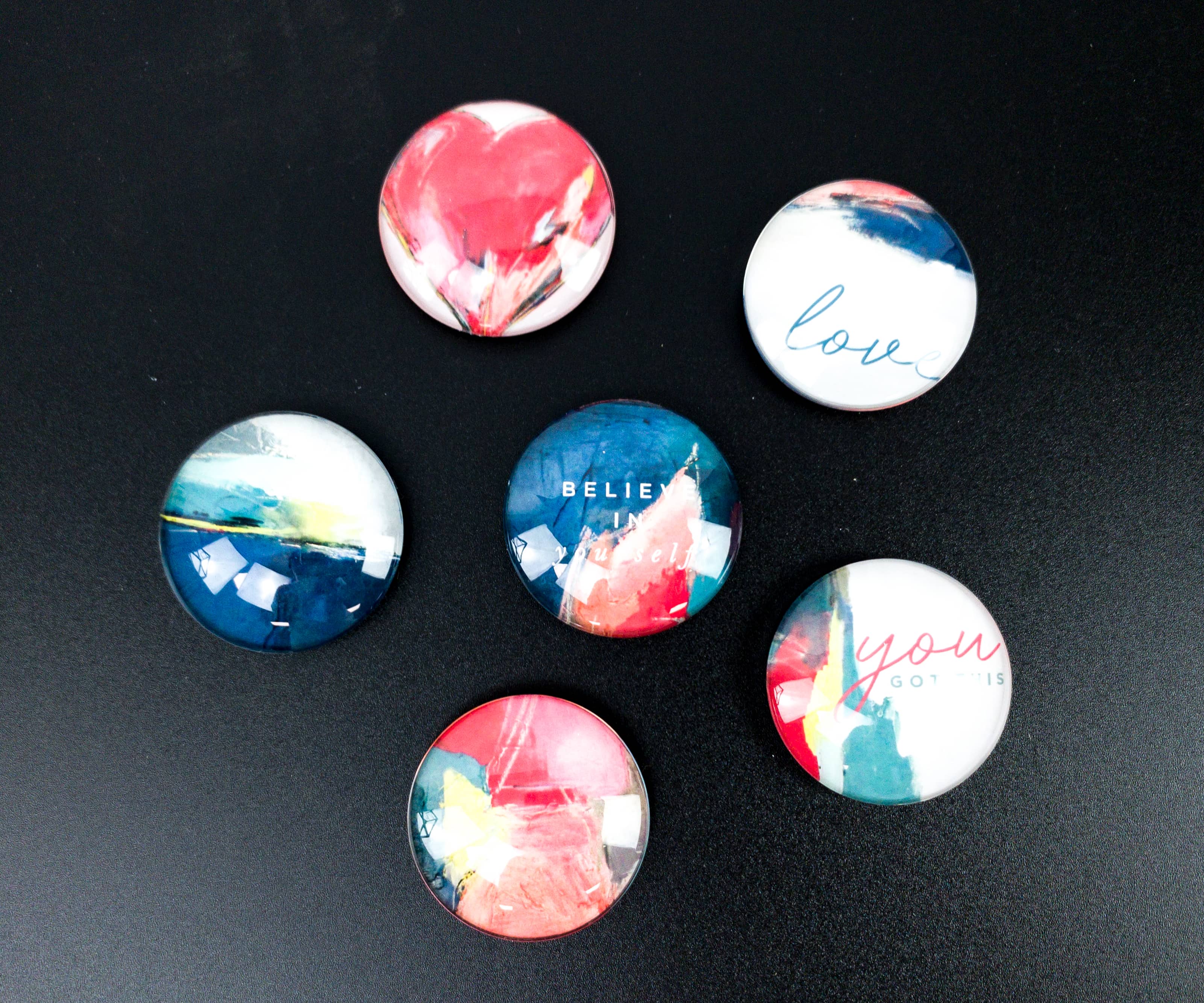 They look perfect on the black magnet board. You can also use the magnets to hold papers, receipts, or notes on your magnet board, or even on your refrigerator door!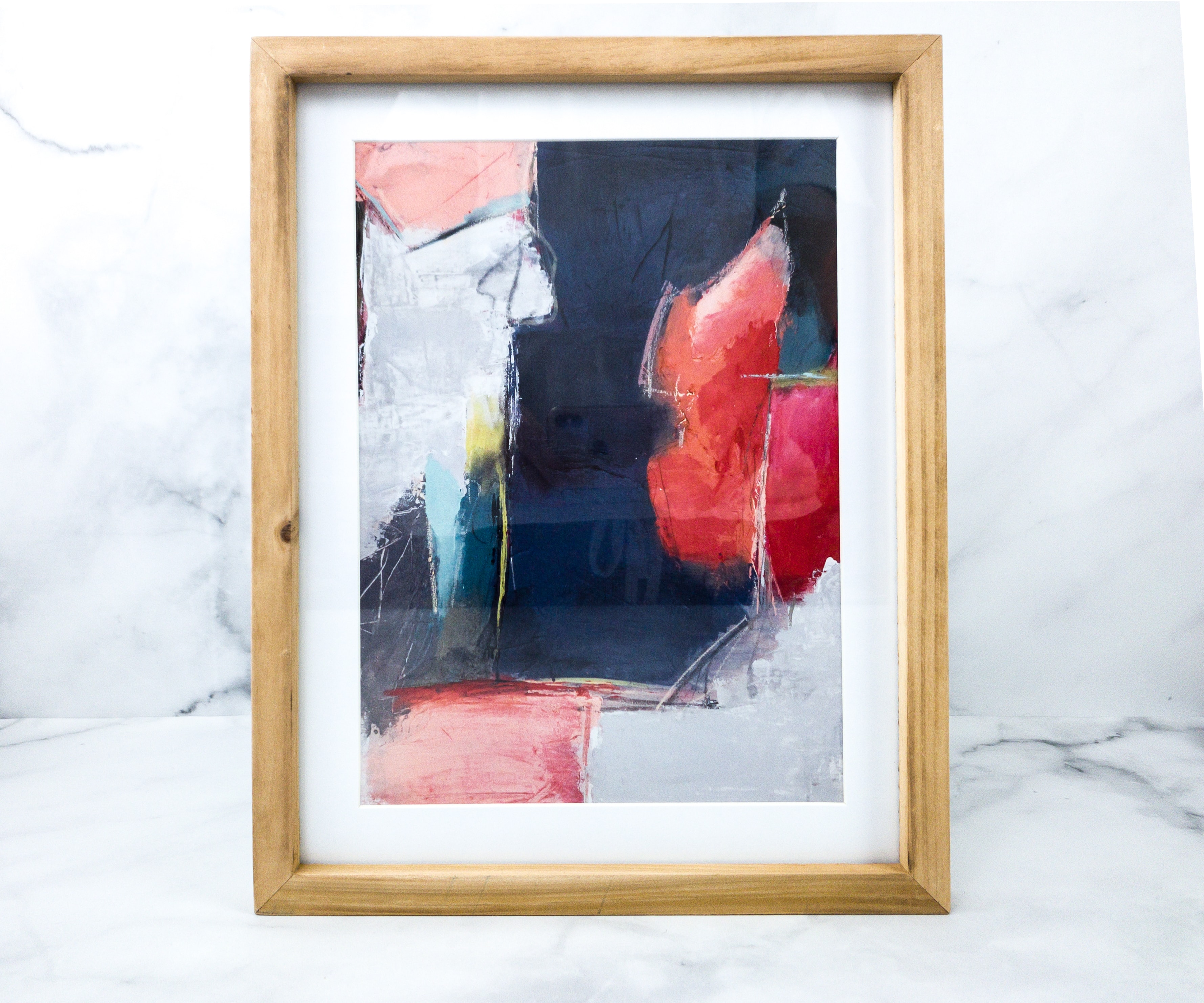 The Framed Art. It's a framed abstract art that you can display in any room to add color and style!
It also comes with a hanging hardware at the back, and you can also change the artwork if you like as you can easily take off the back cover.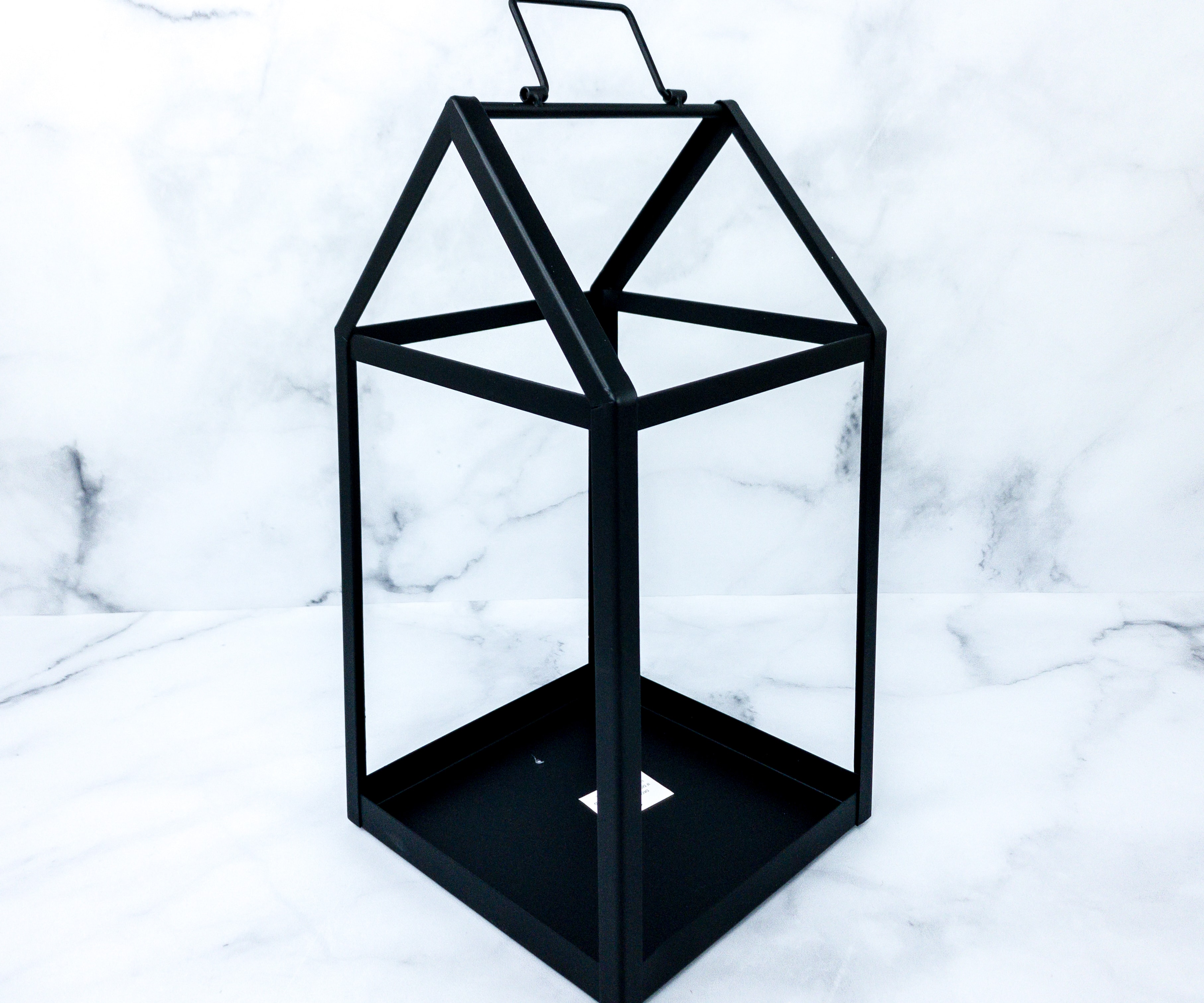 The Metal Lantern. It's a lantern, but it looks best as a table centerpiece. You can fill it with greens and blooms, or to keep it simpler, you can just add a pretty candle in the middle.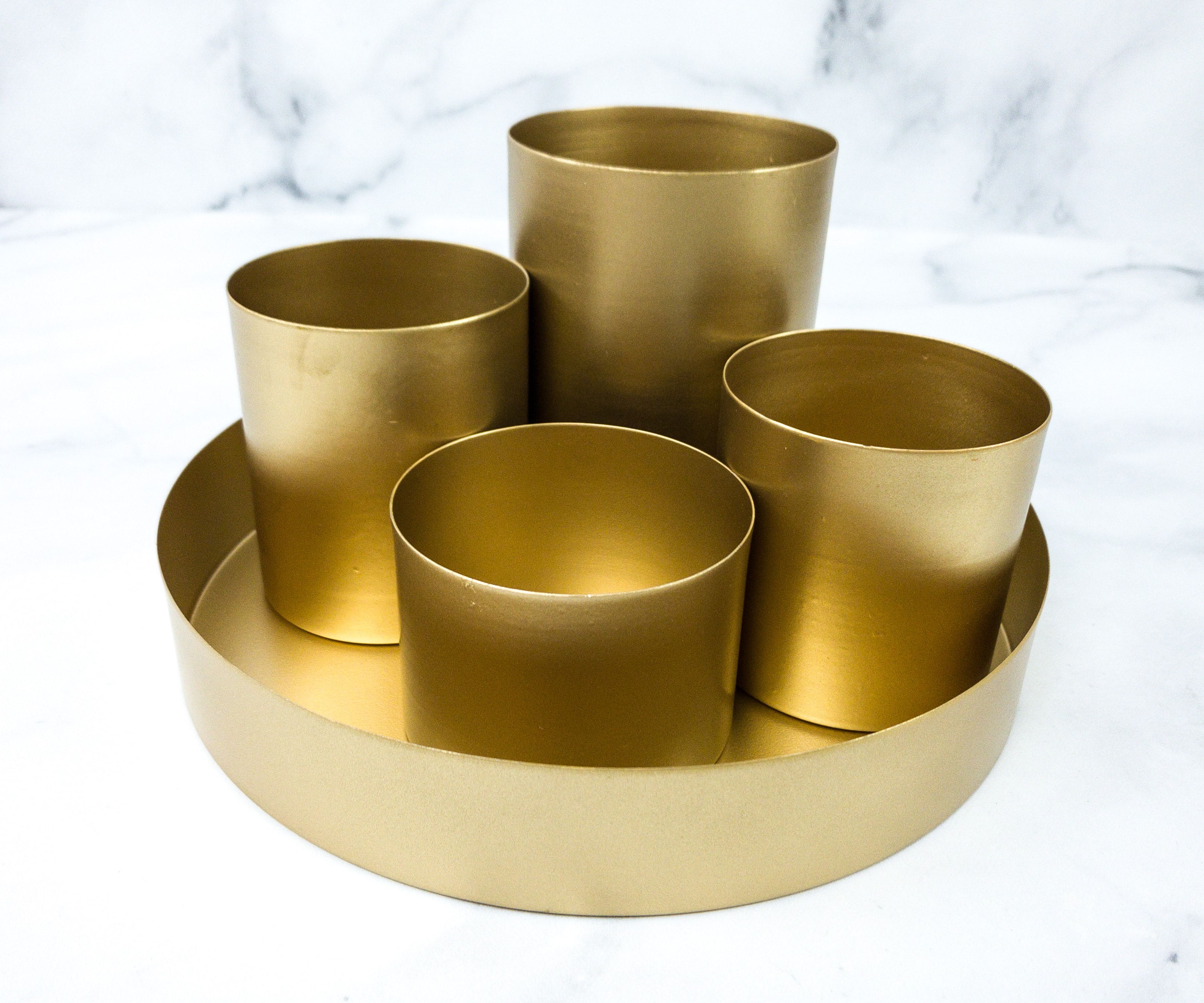 The Tabletop Tray. I love these tabletop accents! You can easily keep your decorations, and even other stuff in the house organized with this tray and the holders.
You can use them all together, or separately. You can also use them to keep your workspace more organized by putting your tools and other items on each holder.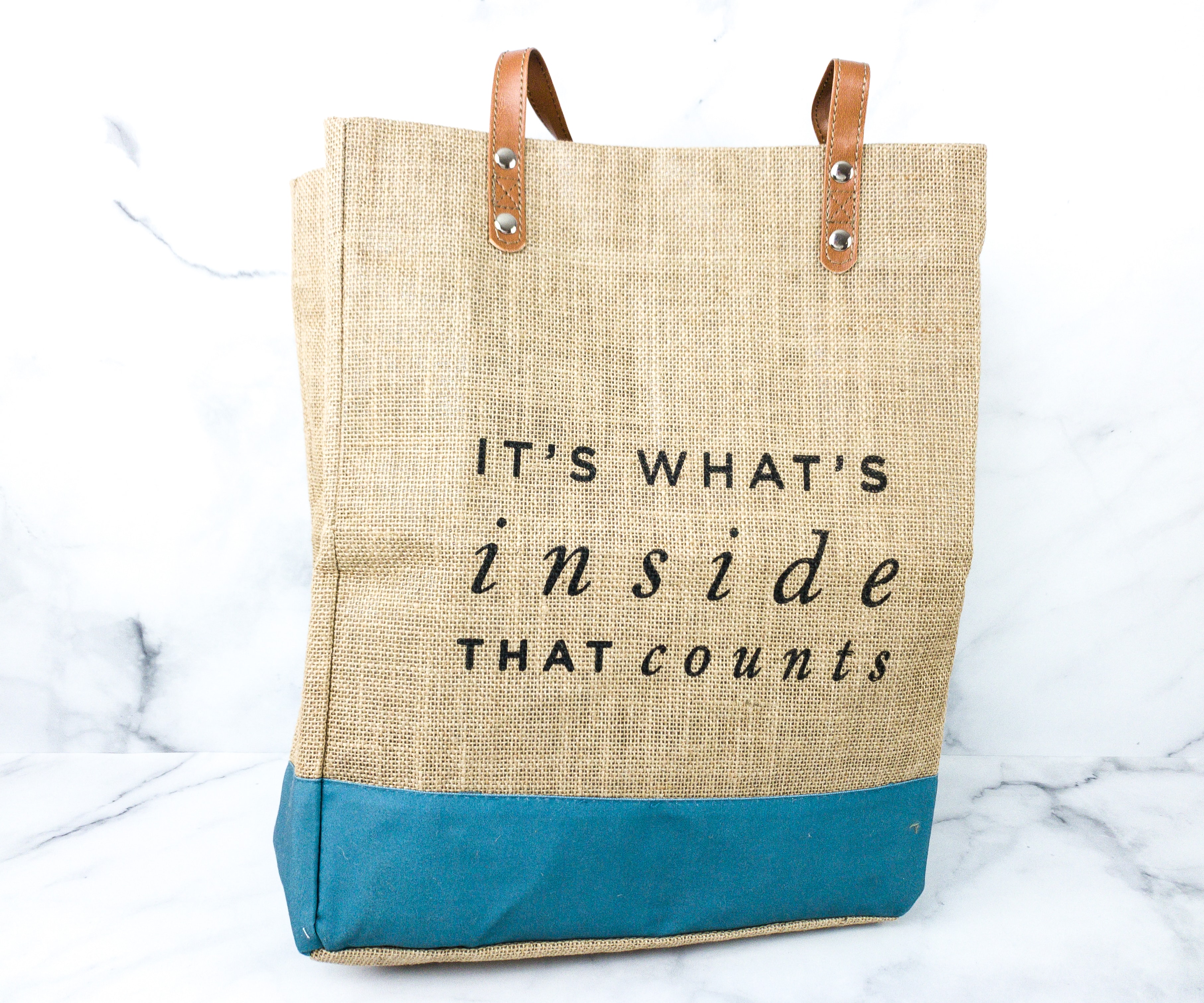 The Burlap Tote. This burlap tote can be a part of your space's overall cozy look! At the bottom, there's a teal blue part that makes a nice contrast to the brown color of the burlap. The handles are also pretty sturdy and well-sewn.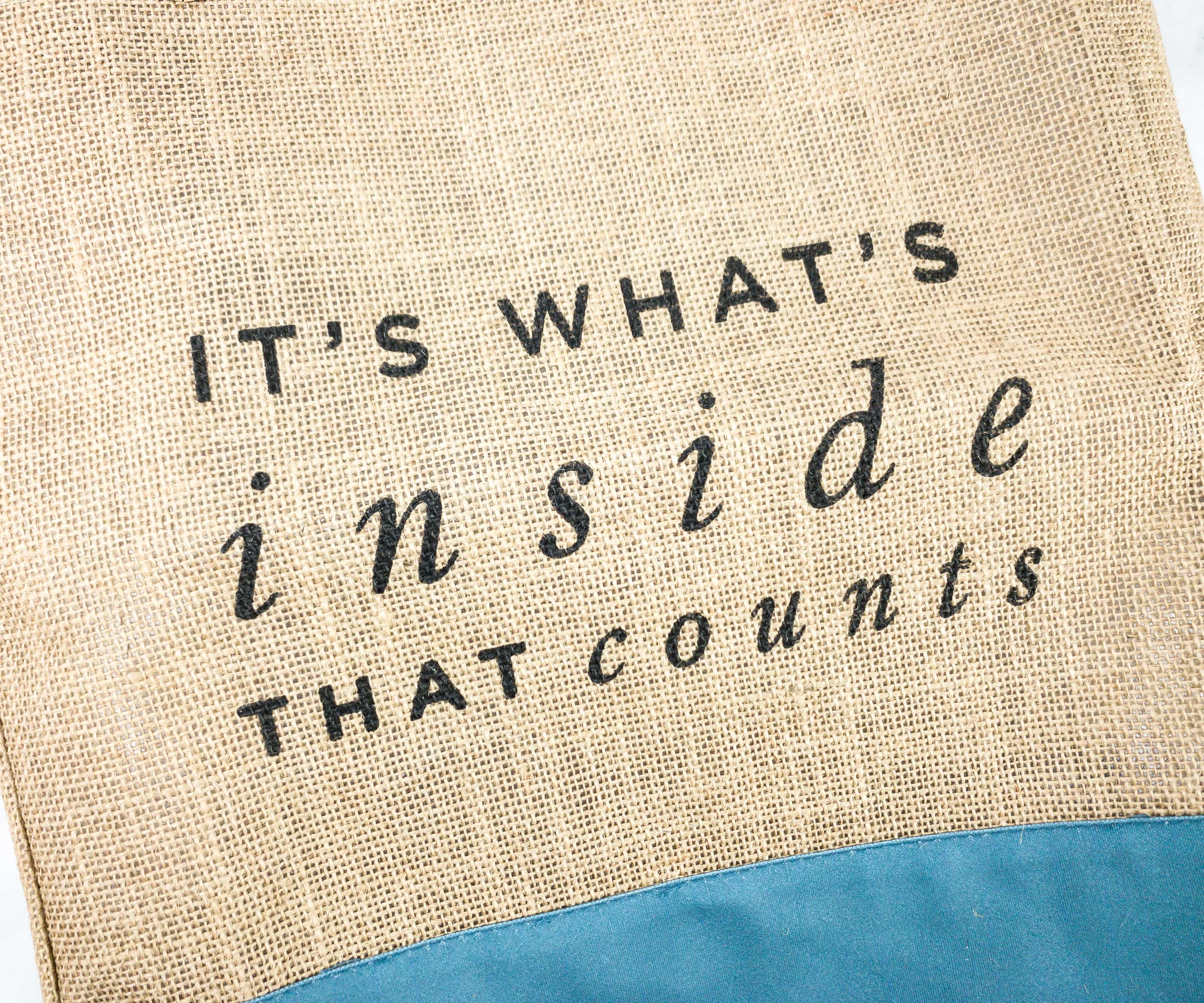 The burlap bag gives me a cozy vibe. There's also a text printed on the bag, which says "It's what inside that counts."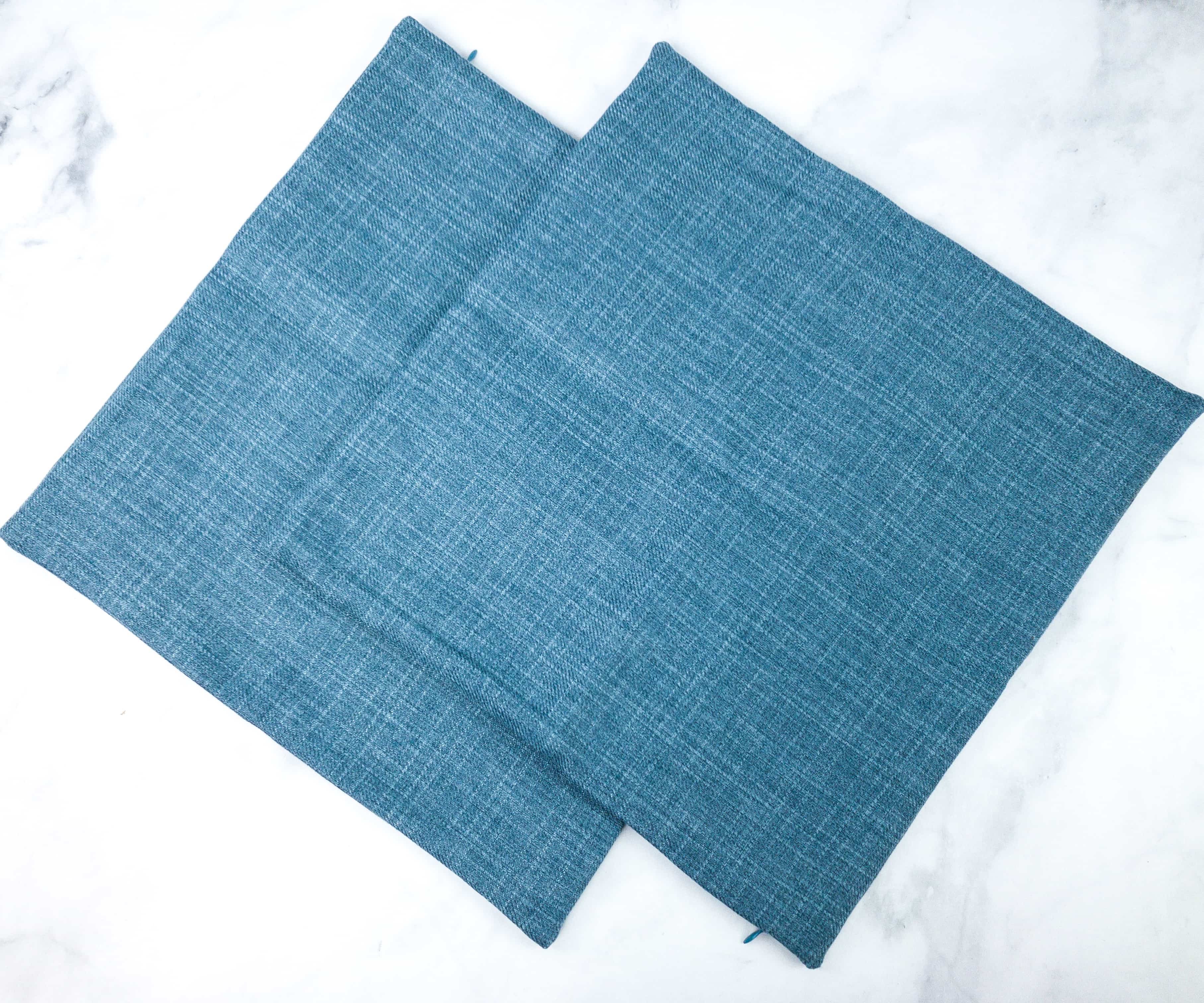 The Spring Pillows. As they always say, good things come in pairs! And it's true for these teal blue pillow covers! You can mix and match them with your other Decocrated pillow covers, and they'll simply complement them!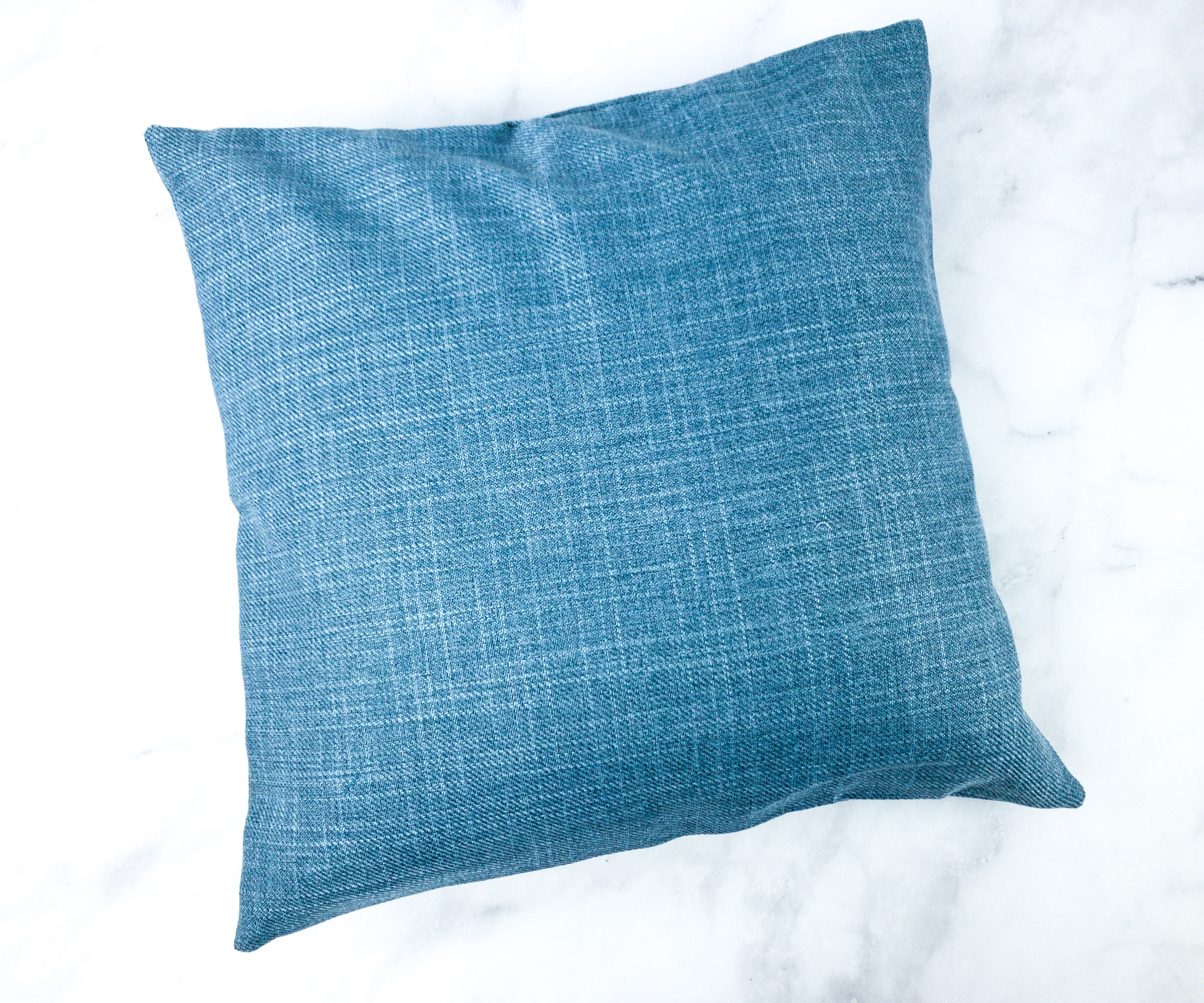 Also, the twill texture of the covers makes them more durable, so they stay looking great!
Spring is the time for new beginnings! It's the perfect time to give our space a fresh look, using all the decors and styling tips provided by Decocrated. I really like the new decor that I can add to my home, like the magnet board and magnet set, as well as the framed art. Meanwhile, the teal blue pillow covers are perfect for our living room. I like the color because it's easy on the eyes and it's also pretty versatile. The metal lantern is also a nice addition to any room! Whether you add plants or candles, it can make a great centerpiece. Of course, let's not forget the burlap bag. It's cute, it makes great storage, and the design also adds a cozy touch to the home. If you love decorating and styling your own home, this box is a must-try! It's a well-thought-out box that will give you something to look forward to every quarter!
What do you think of this season's Decocrated box?