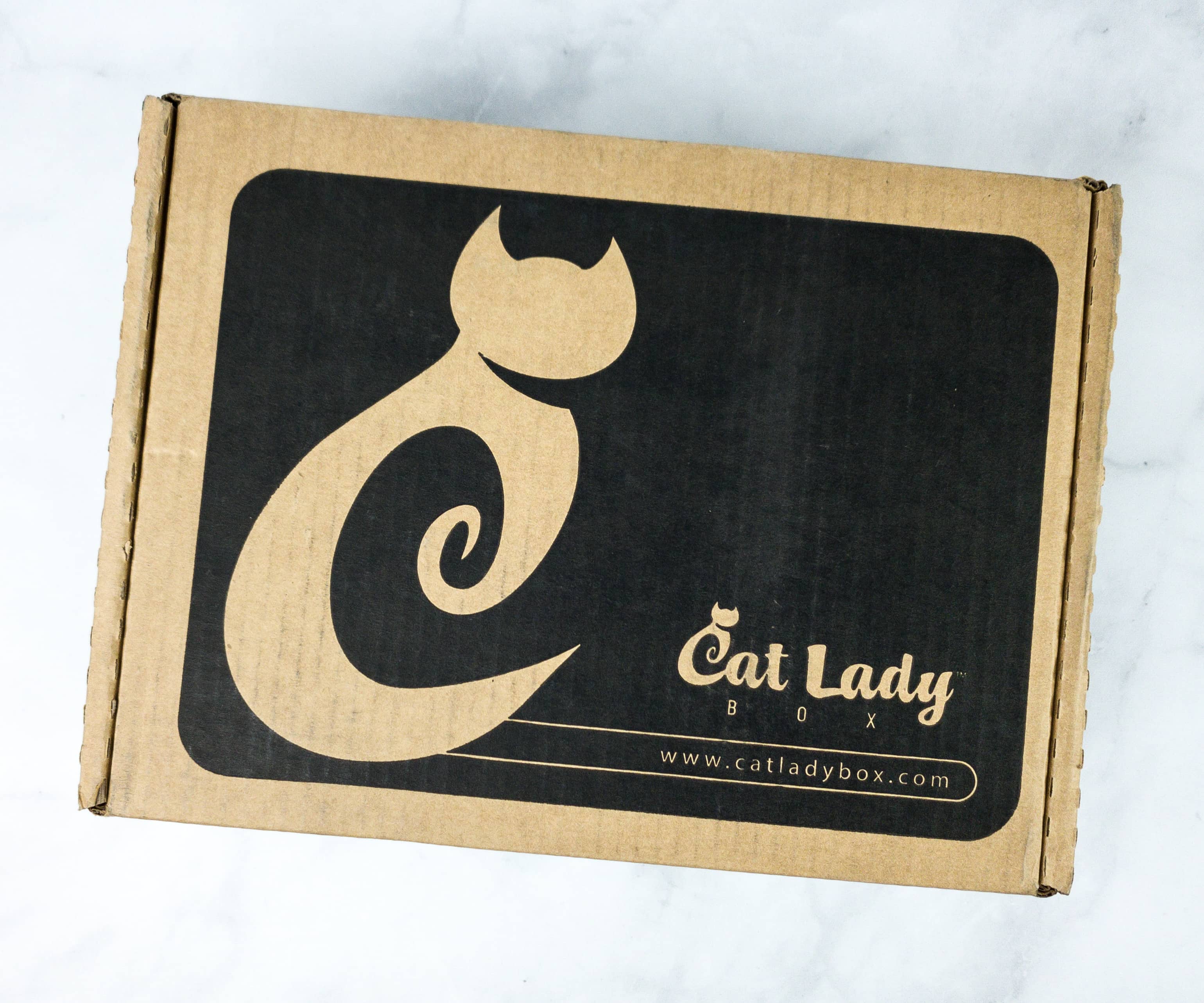 CatLadyBox sends monthly boxes for the cat ladies and their cats! There are two types of boxes: the Crazy CatLadyBox that contains cat-themed items for you and your cat, and the CatLadyBox which contains things just for you. Each curation might include cat-themed shirts, jewelry, home decor, accessories, art, and more – all delivered in a box your cat can keep.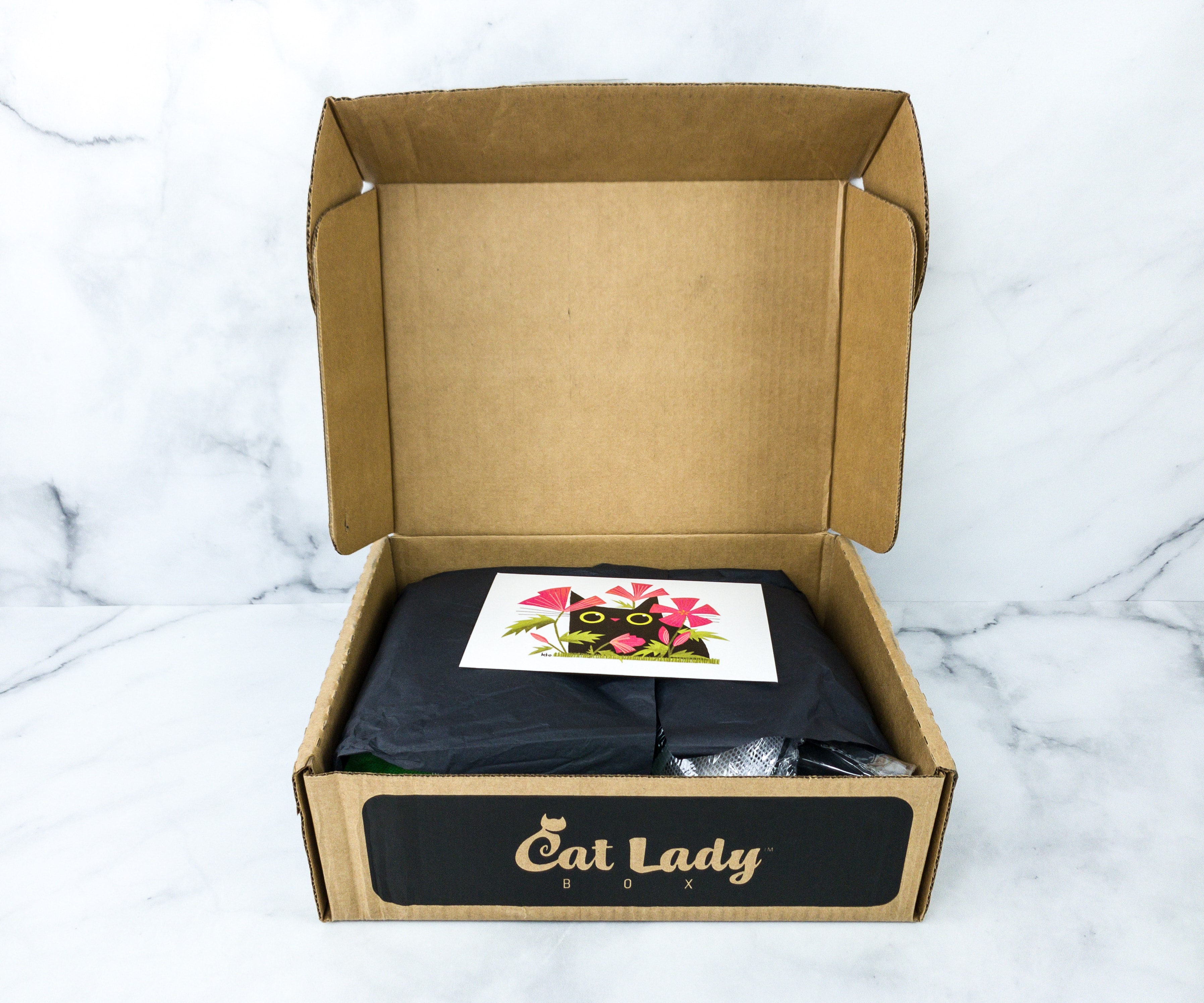 TIP: Looking for a coupon code? Subscribe to notifications for CatLadyBox in the directory to get an email when the next one is released!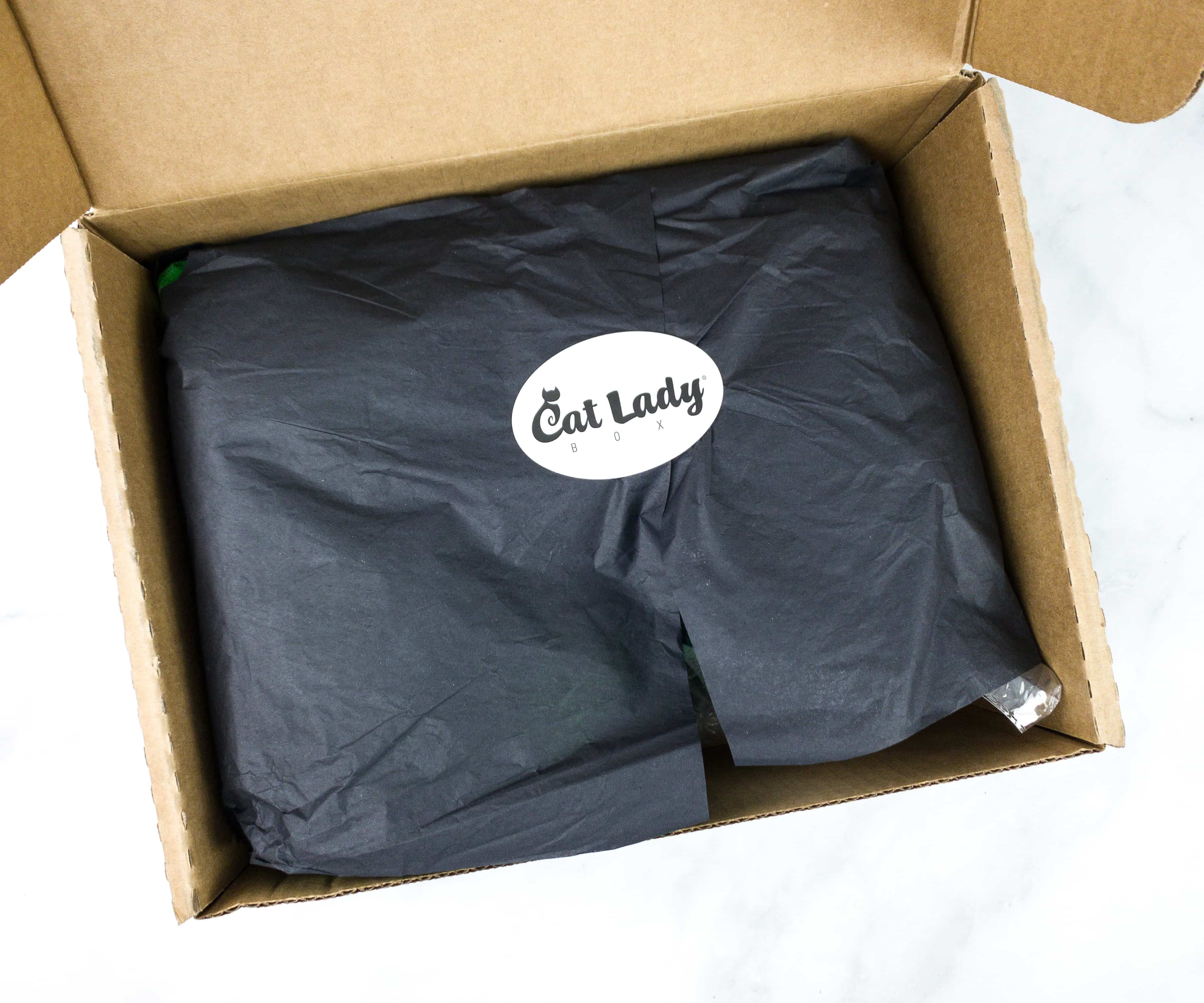 The items were wrapped in black tissue paper, sealed with a Cat Lady sticker.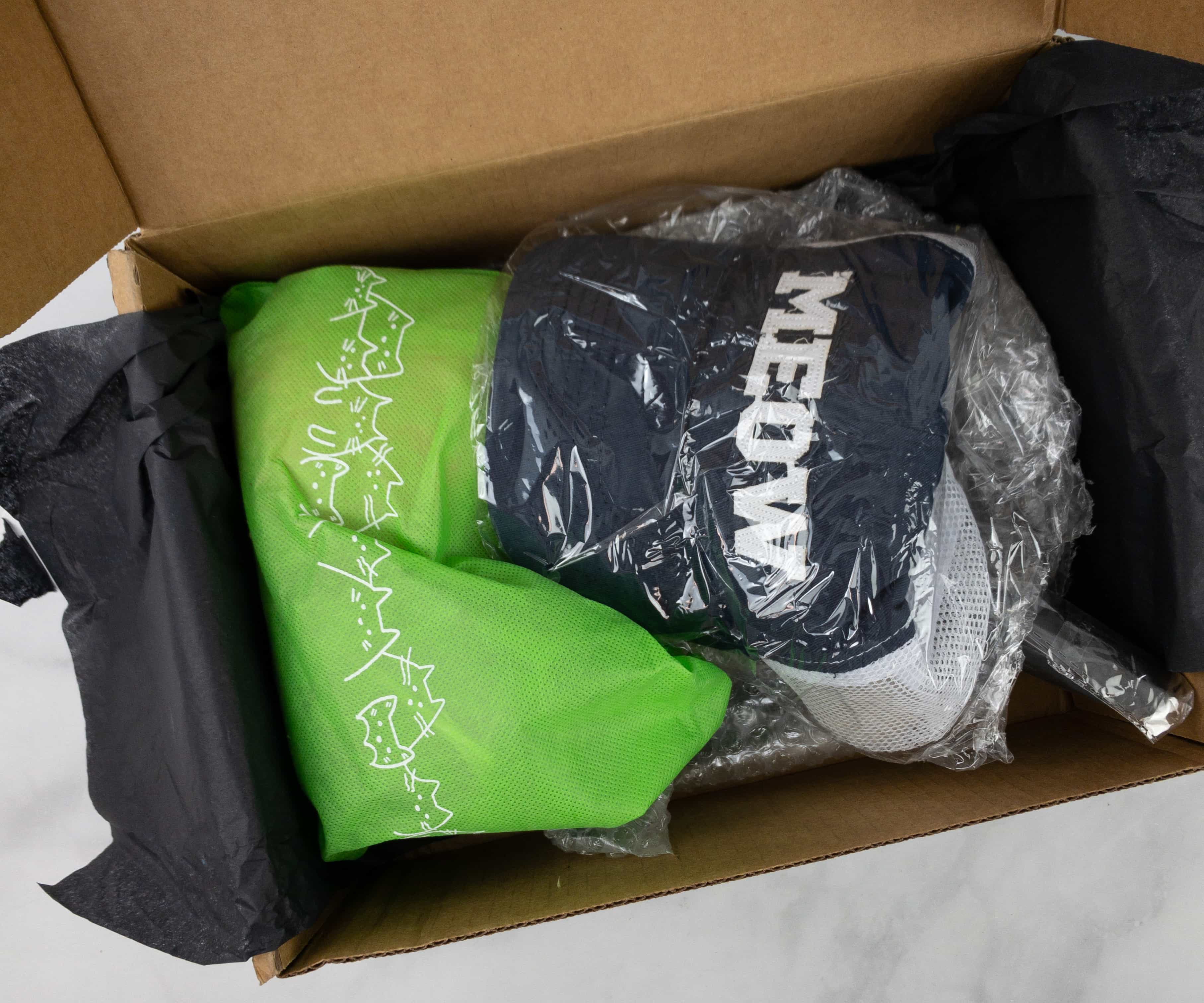 The box is full of cute stuff! Some of them were also wrapped in plastic.
The information card features a cute cat artwork by featured CatLady artist Karen Obuhanych from Hawaii.
At the back, there's a list of all the items in the box with their retail value and a brief description. The March 2020 theme is Garden Pawty!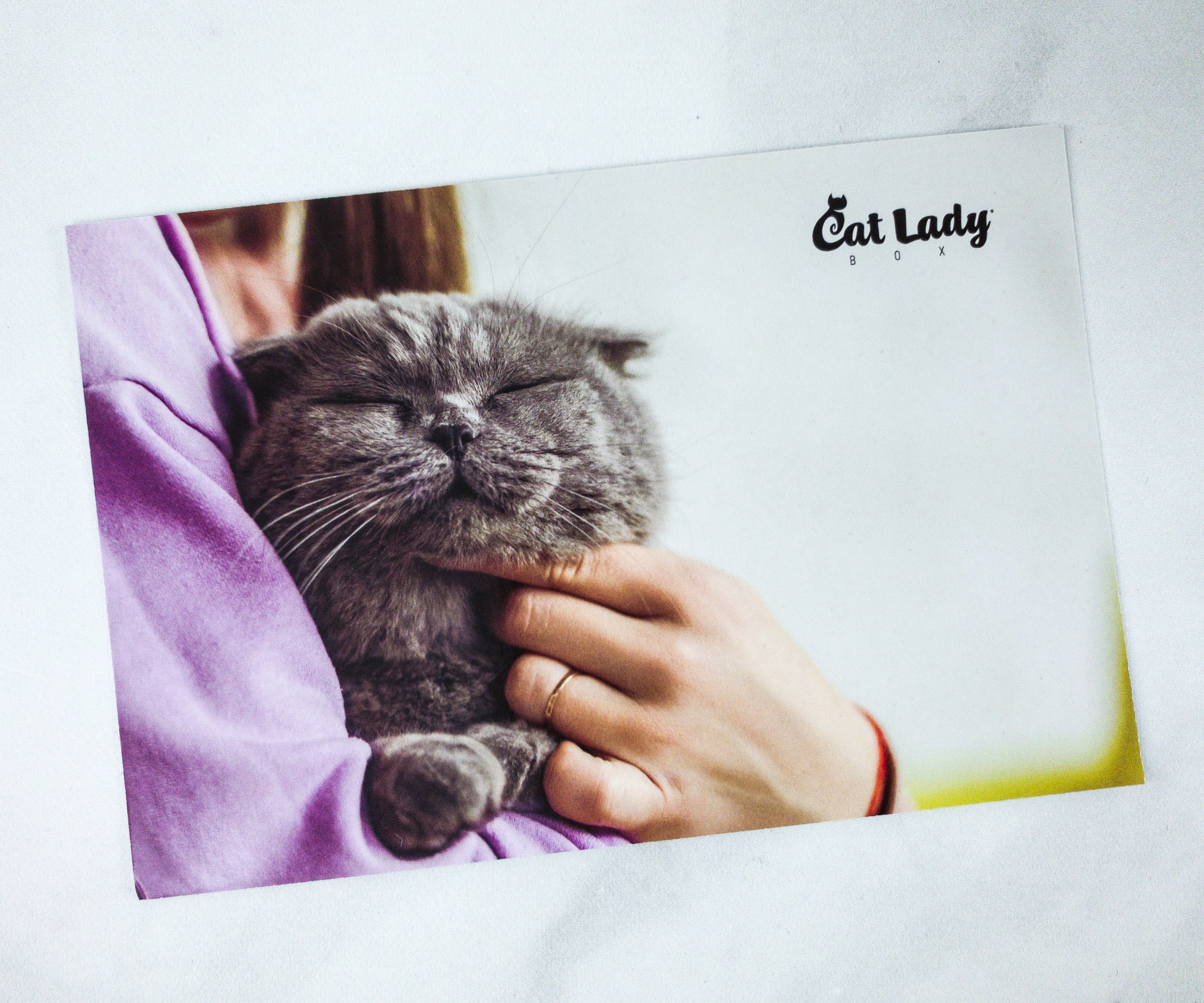 There's another promotional card that features an adorable photo of a cat!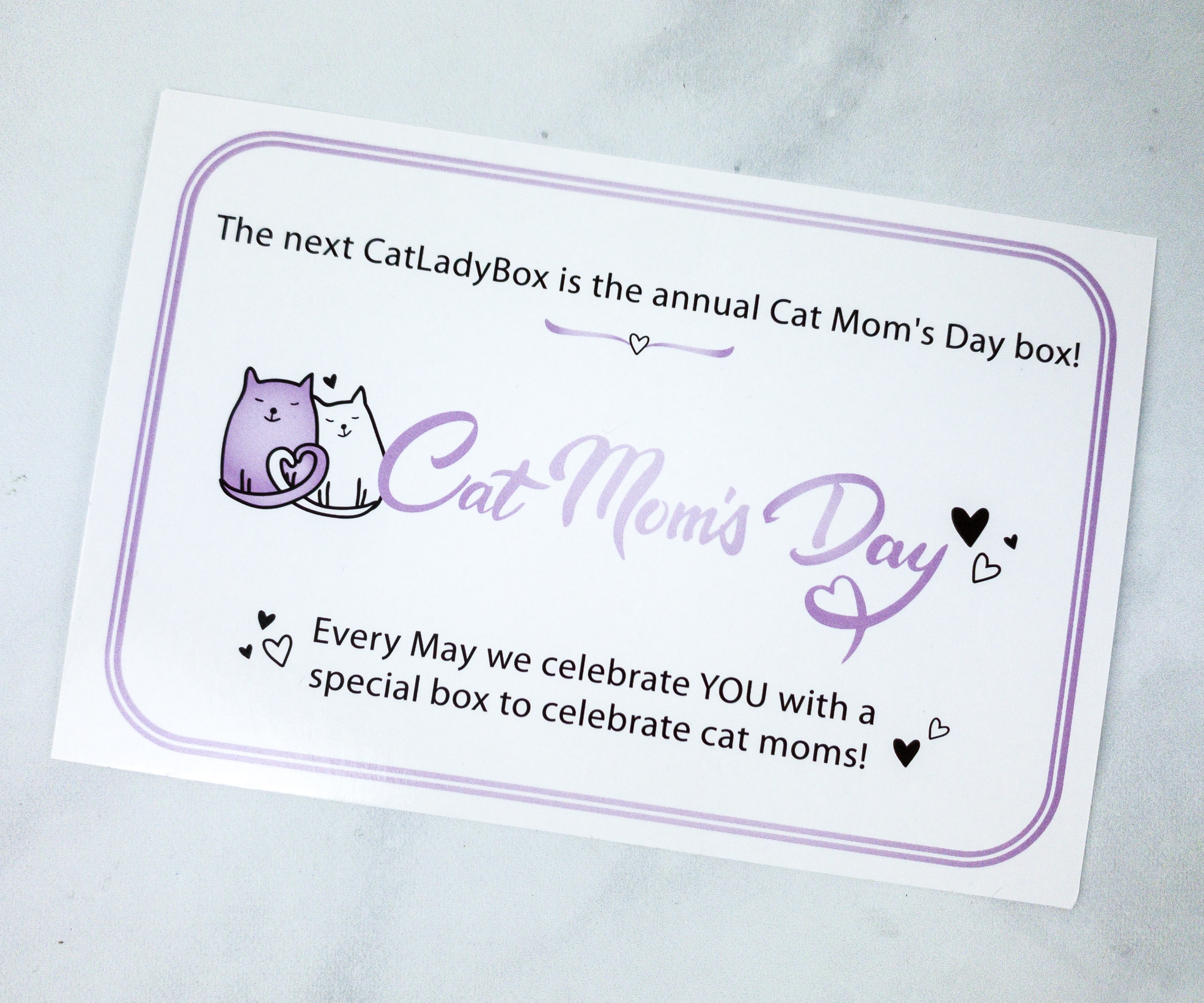 The flip side of the card gave us a hint about the next box's theme which is for the annual Cat Mom's Day!
Everything in my CatLadyBox!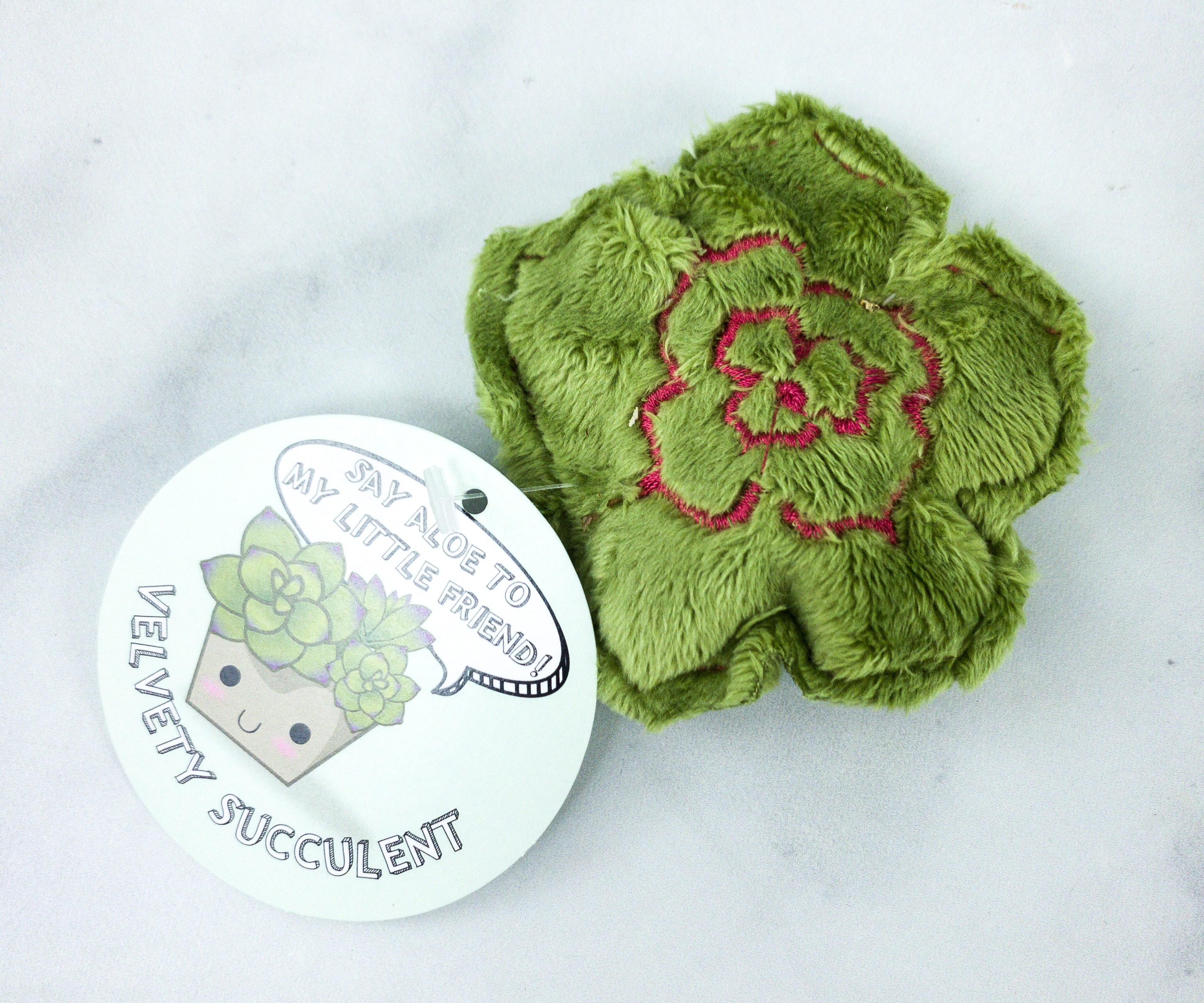 Velvety Succulent Catnip Toy. For the cats, here's a velvety succulent toy filled with one of the things they love: catnip! The cats can't resist anything with catnip, plus the toy is really cute as well!
It has all the fun like a real plant but without the harm!
Meow Hat. If you're a certified and proud cat-mom, you can wear this denim cap with a big "MEOW" printed on it. It will definitely look a-MEOW-zing and trendy on you, especially during the day where the sun is up and shining bright!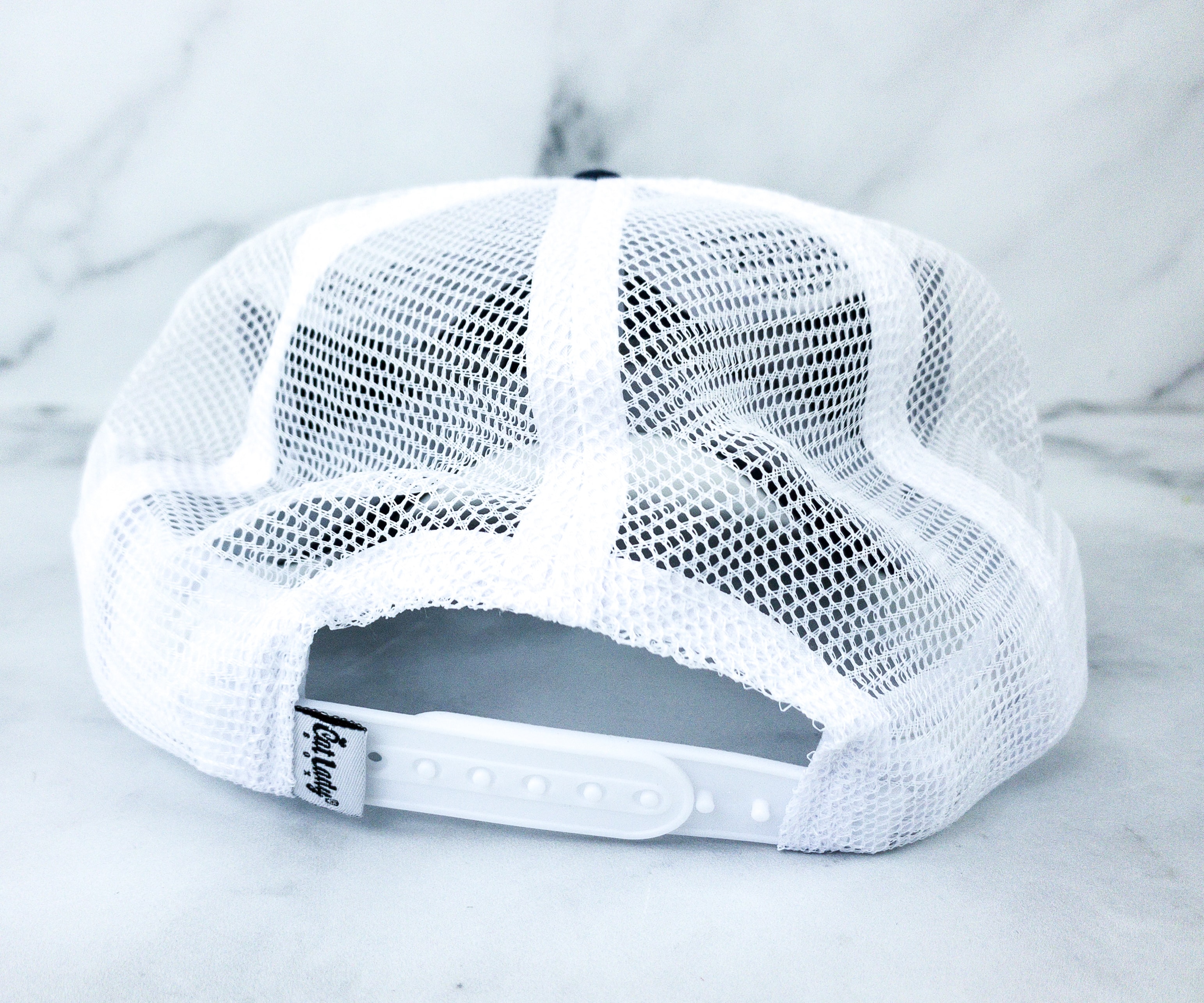 Instead of denim, the other half of the cap is made with mesh and has snaps that you can easily adjust to make the cap fit your head. It looks cool!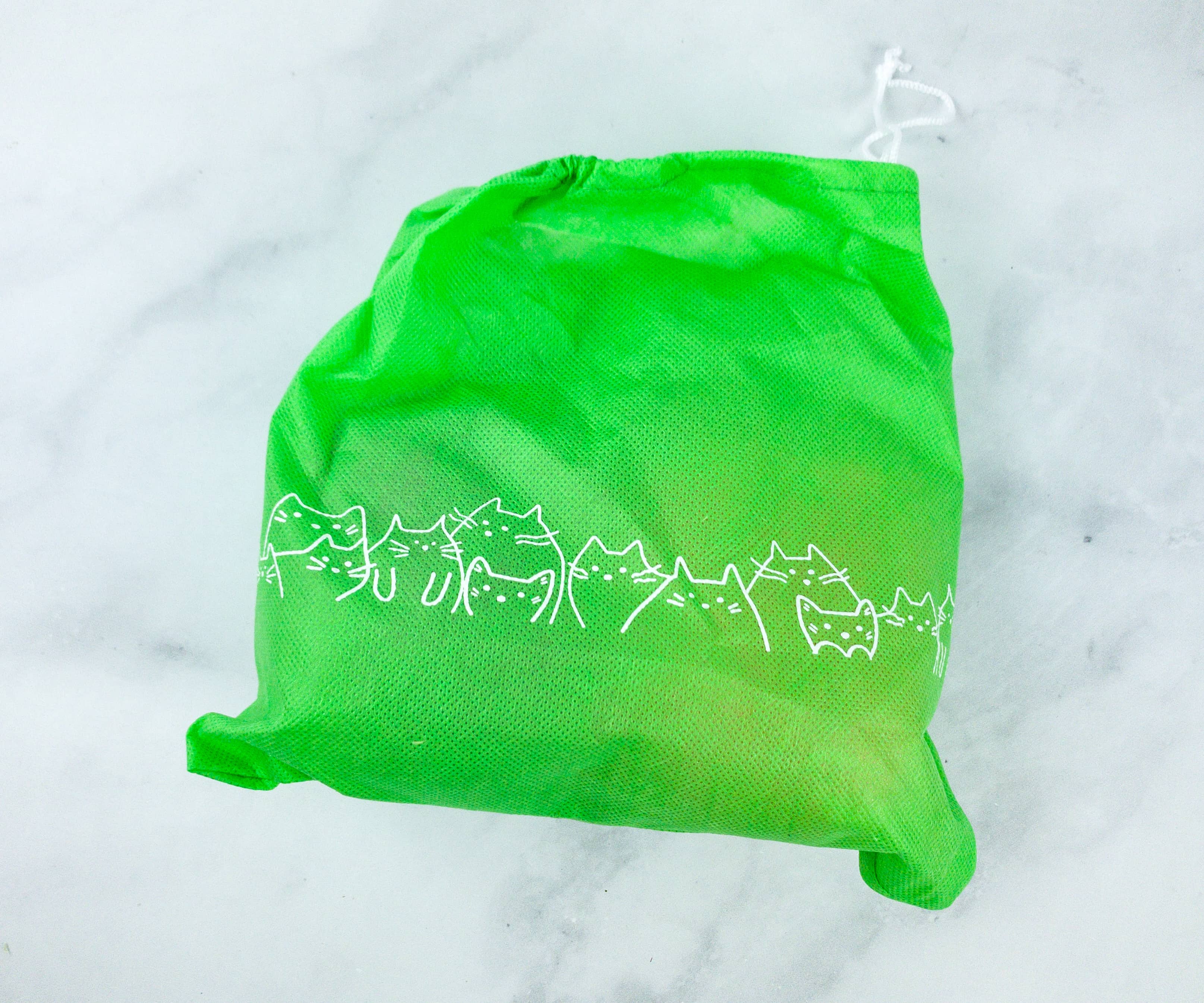 Happy Cat Silicone Wine Glass. It's a nice idea to be able to fit a wine glass in your pocket, just in case you need to take a sip or a drink, and these items can certainly do that! They're packed inside a green drawstring bag with cat prints.
They're chic and pretty silicone wine glasses!
Aside from the pretty kitty designs, these glasses are unbreakable too, just the perfect stemless wine glasses to have fun with a wine-drinking buddy!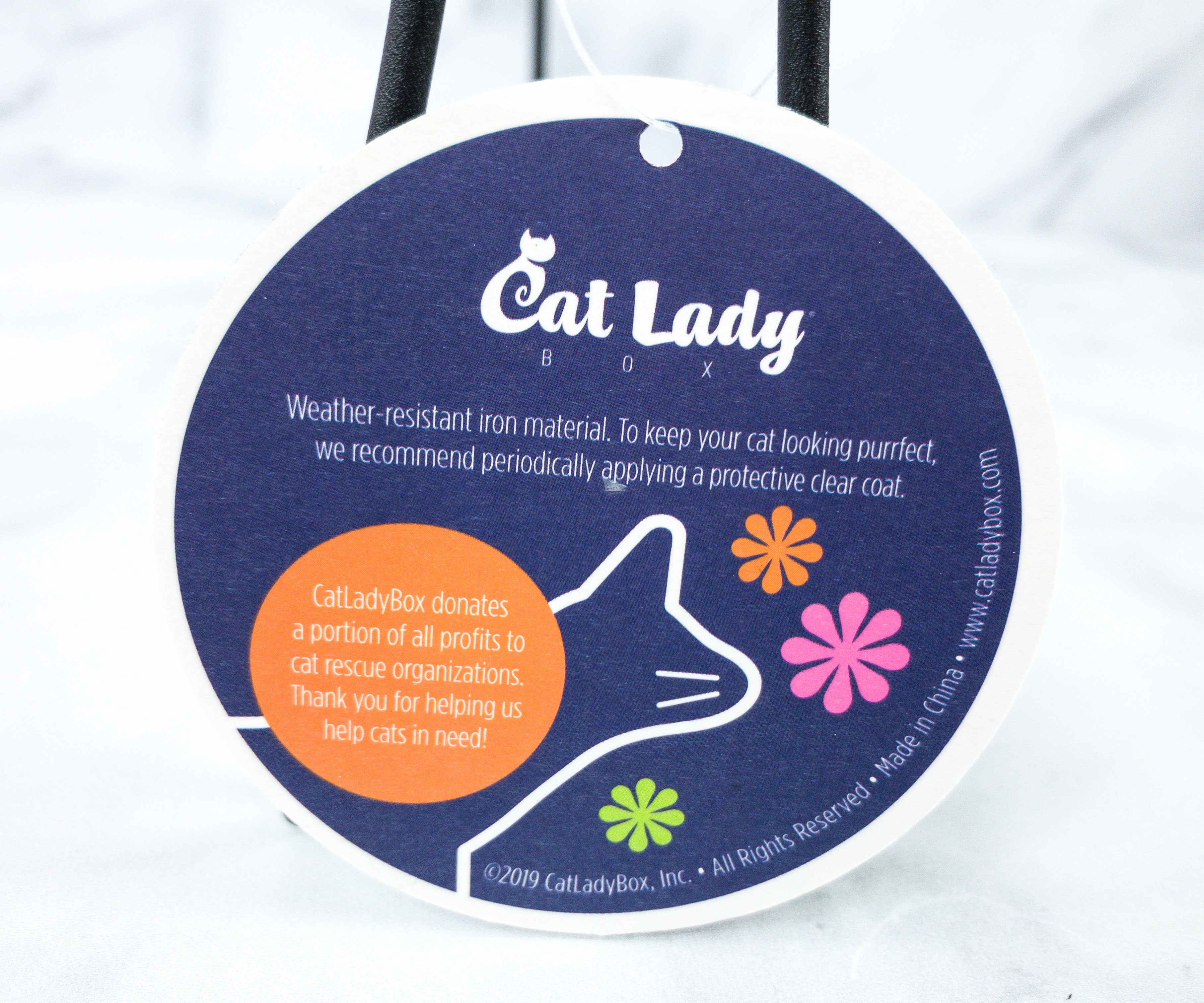 Garden Cat Outdoor Decor. It's a Cat Lady Box exclusive item! The tag on the decor tells us that they donate a portion of their profits to cat rescue organizations.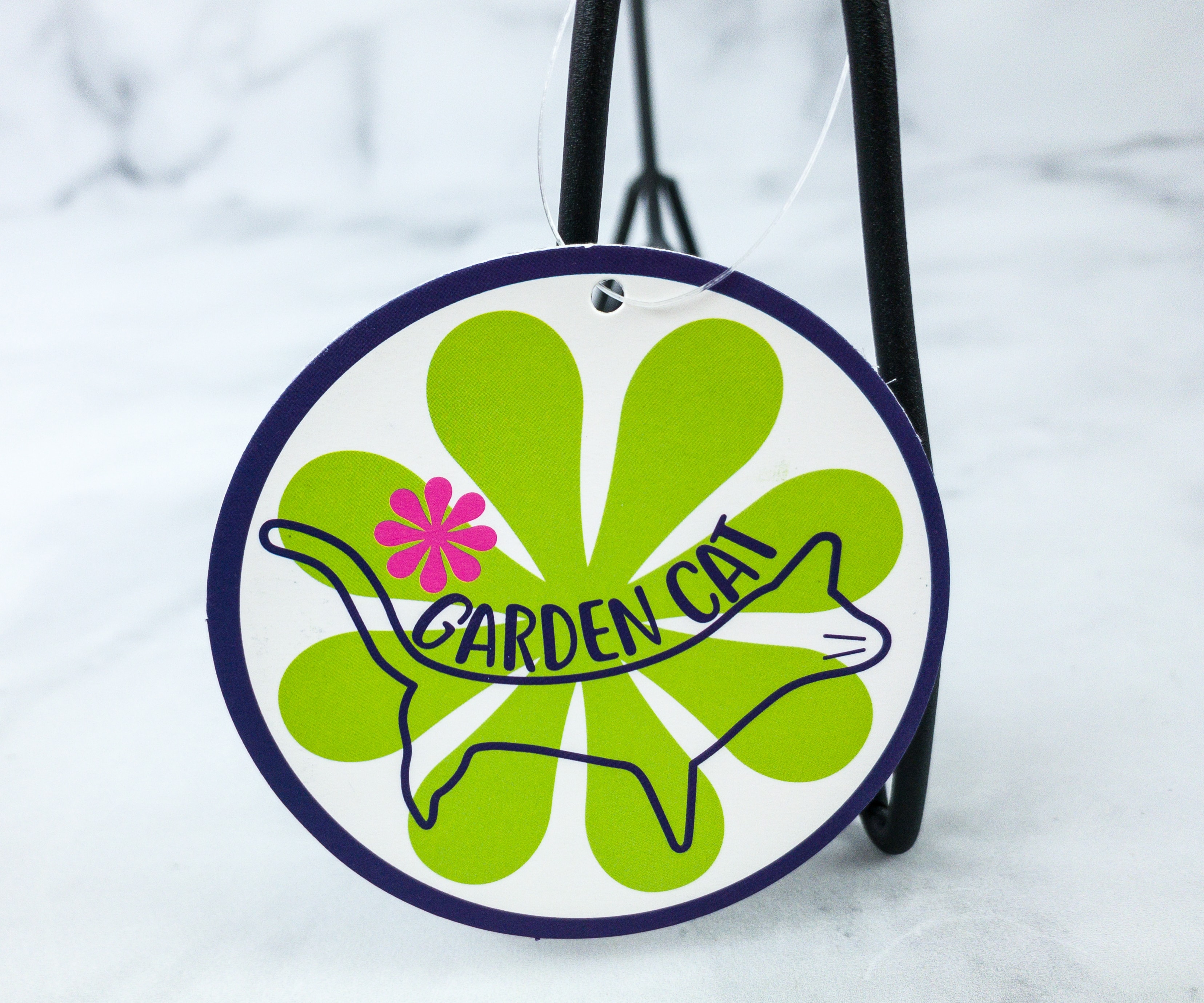 This item is an adorable Garden Cat that I can use to add beauty and flair to my little garden!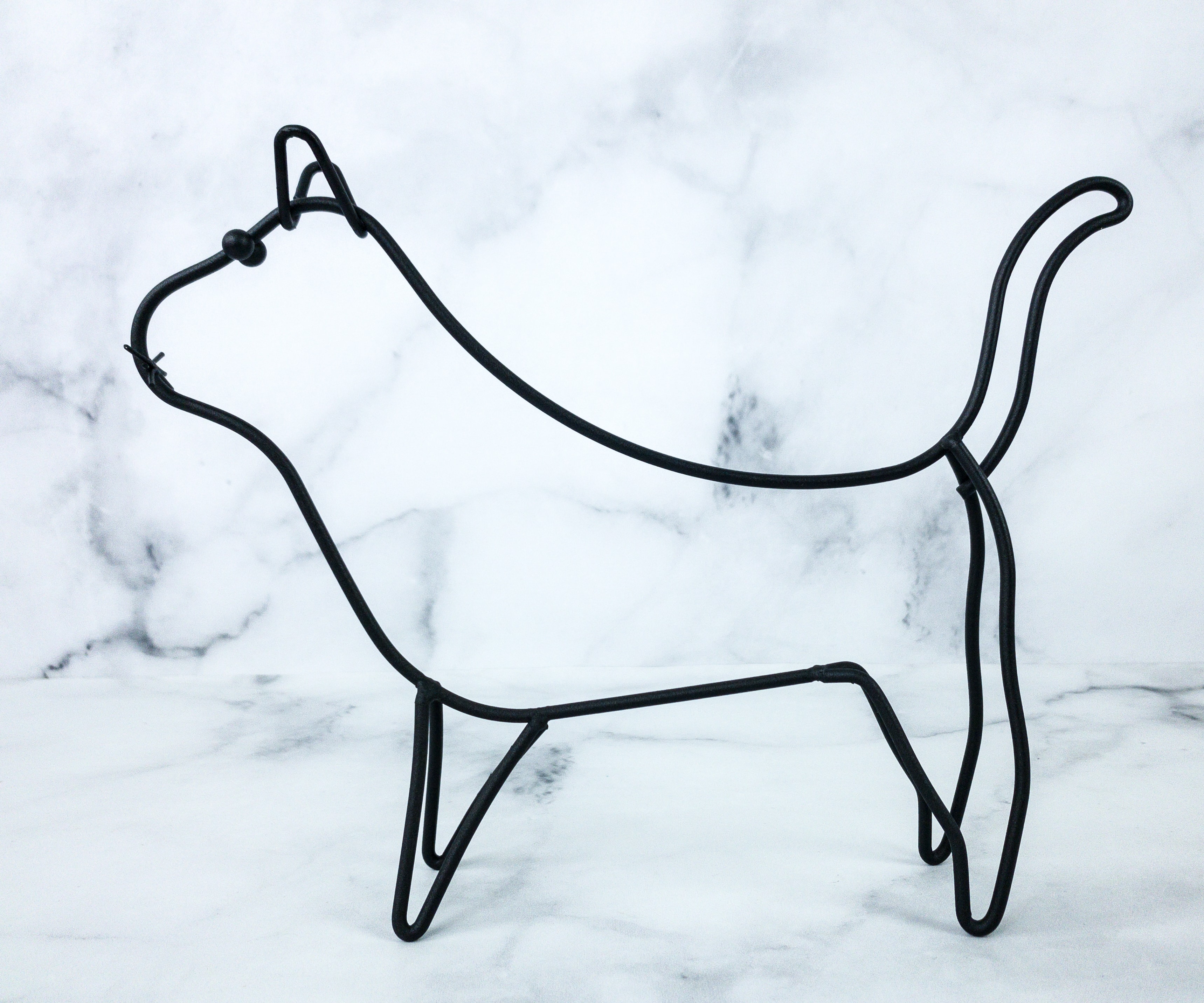 The cat-shaped decor is made from weather-resistant iron. You just have to make sure to periodically apply a protective clear coat to maintain it's purr-fect look!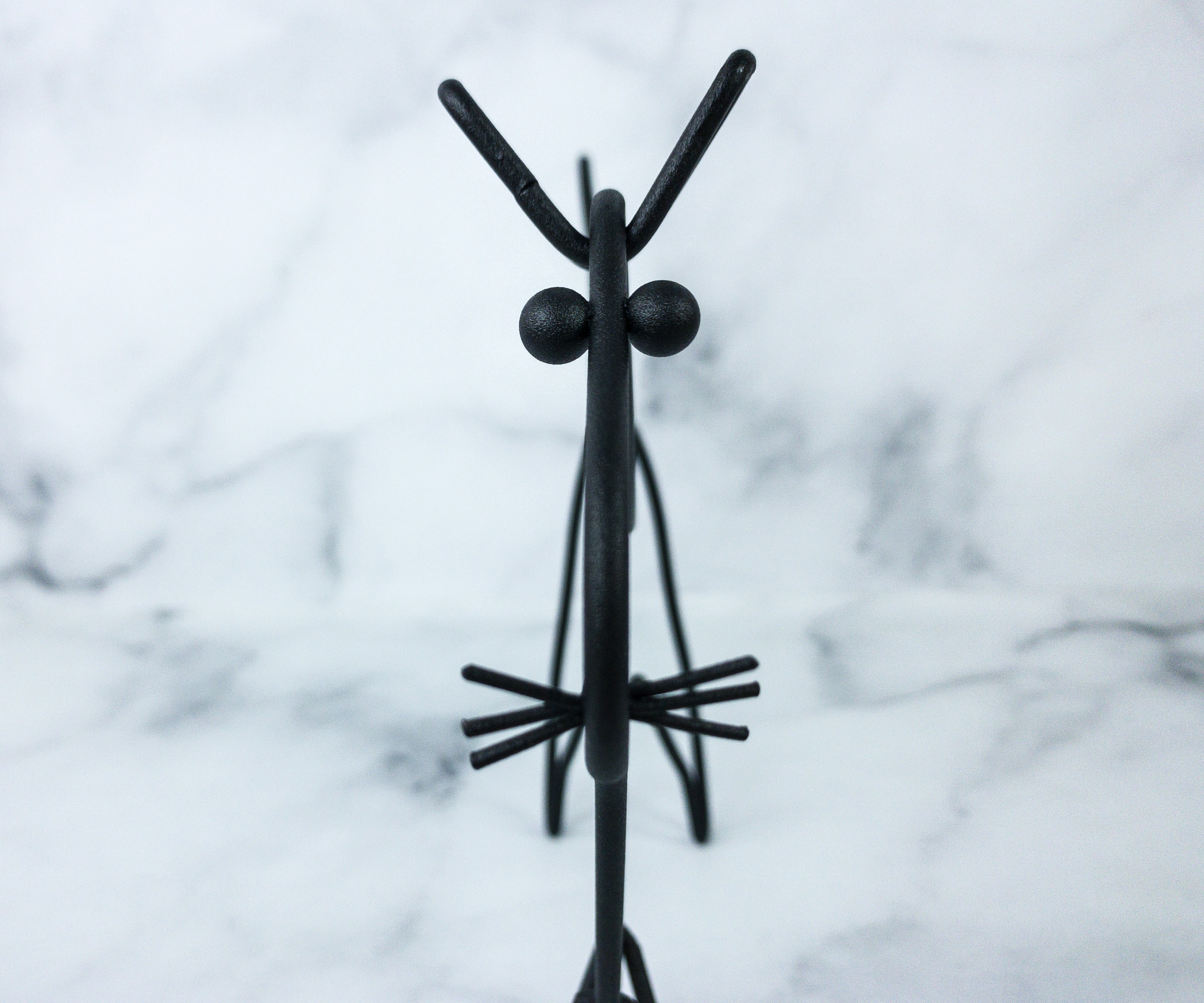 You can have it stand beside your garden set, or beside a nice pot with flowering plants!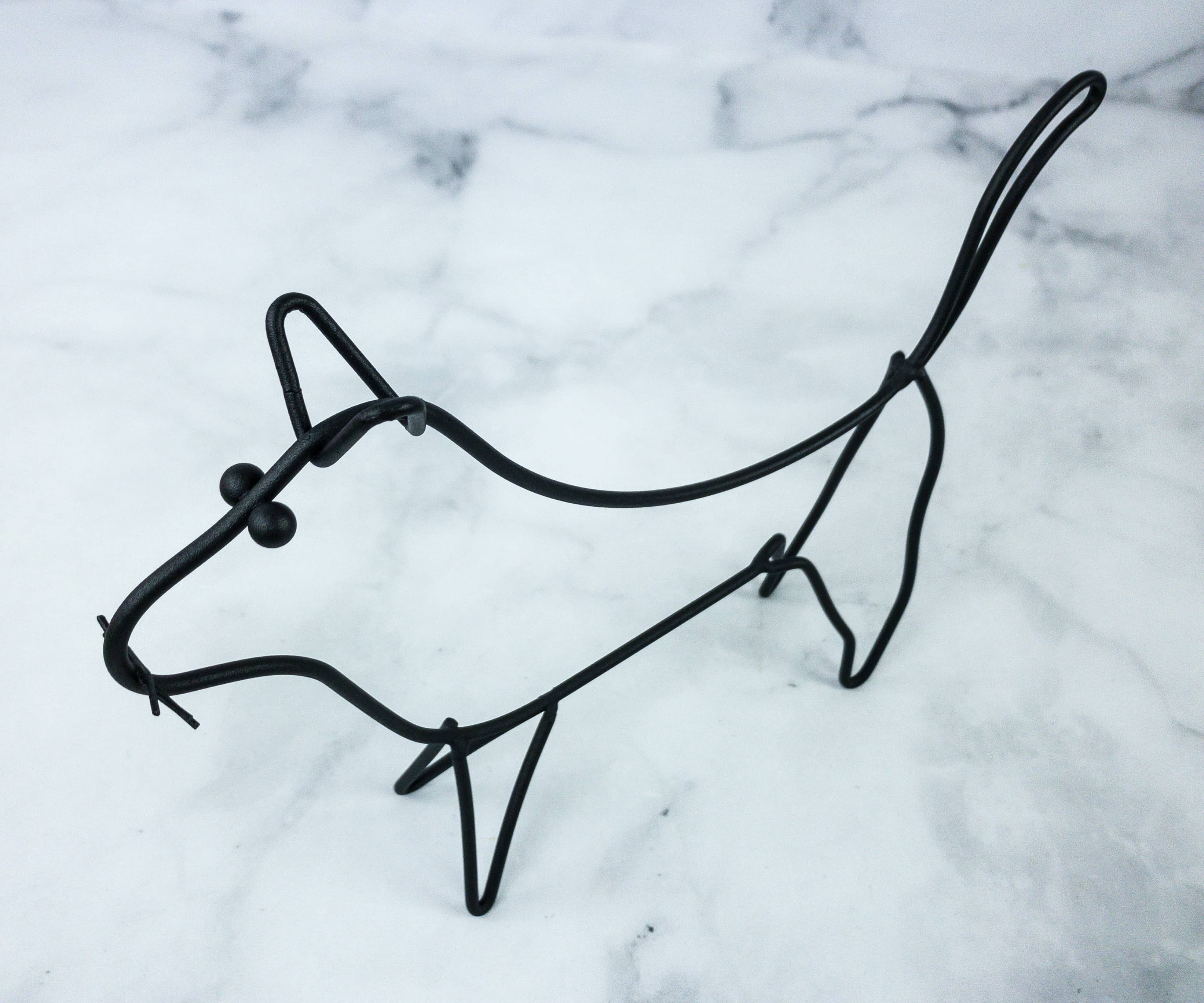 It's complete with a tail and even whiskers!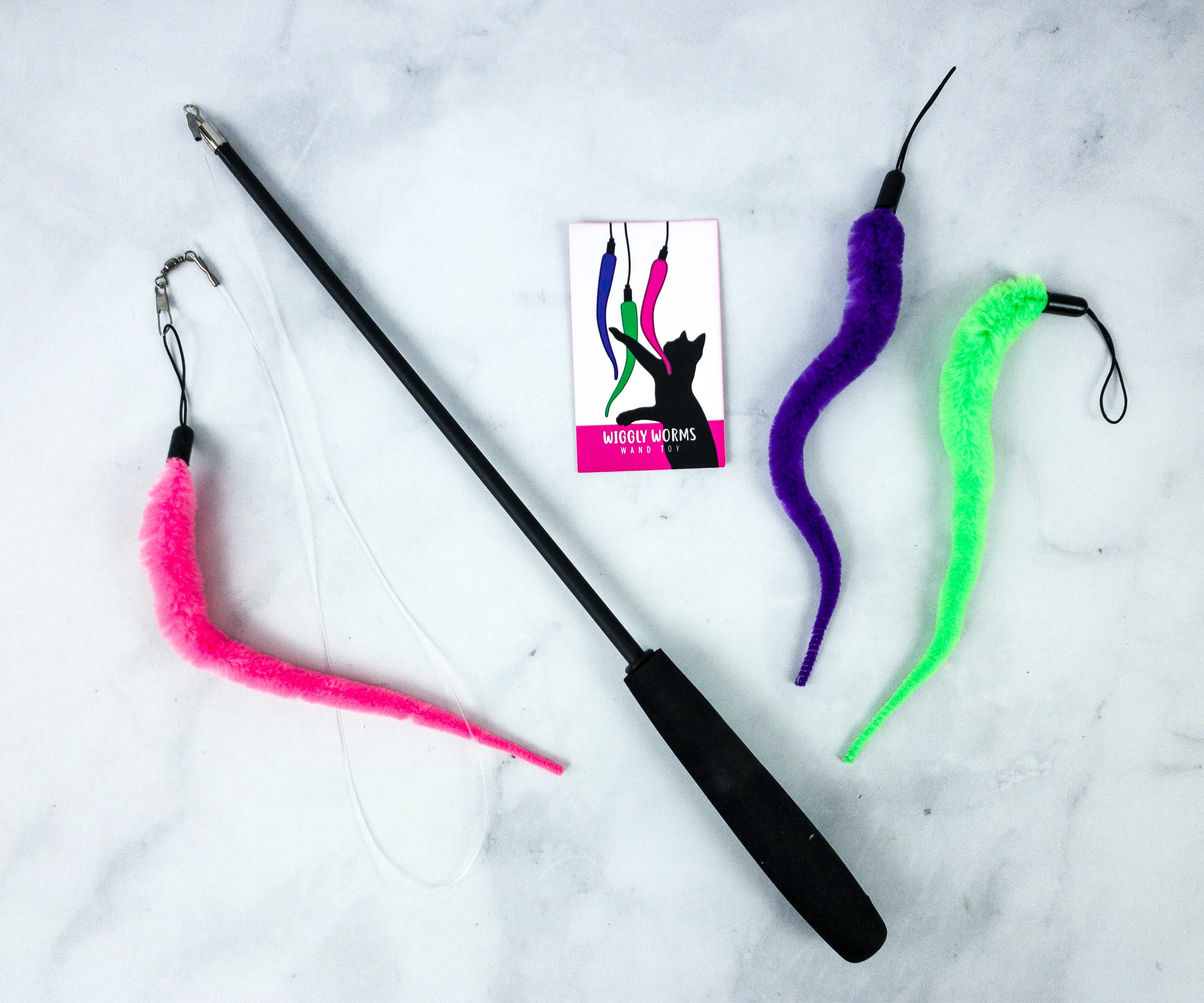 Wiggle Worms Wand Toy. Here's another item that promotes exercise for cats! It's a wand toy that comes with 3 colorful wiggle worms.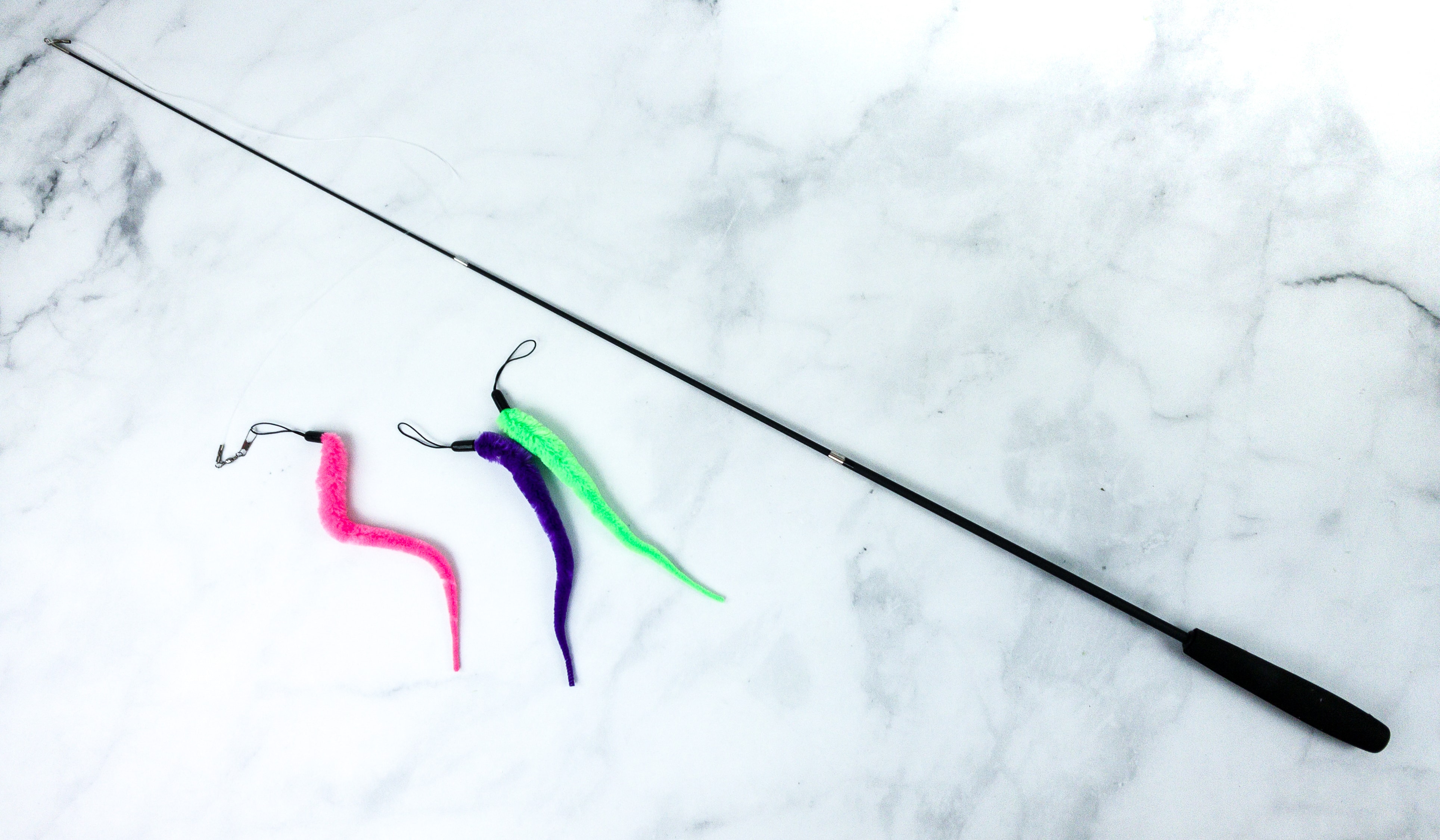 You can easily hook the wiggle worms like a fish bait and then, enjoy playing with your cat as they chase it!
It's another PURR-fect box for the fur-moms and their favorite felines! This month's box includes a bunch of fun toys for the cats, plus adorable cat-themed items for humans. The silicone wine glass and the snapback cap are both cute and adorable! There's even a cat decoration that can be added to a garden or displayed at home, to show how much you love cats. If you love cats and you want new cat-themed goodies for your collection, this subscription is for you! They have fun themes monthly, making each box more enjoyable and exciting!
What do you think of this month's box? Does your cat give 2 paws up?