Busy Bee Stationery is a monthly stationery subscription that will bring you items that inspire creativity and help you with everyday note-taking, planning, journaling, and letter writing. For $39.90 per month, you will receive 5 to 10 items built around a theme, season, or a specific project. Items can be things like pens, stickers, a notebook, washi tape, stamps, and more!
There's an info card on top of the items!
Everything came in retail plastic bags but we remove them for photography purposes.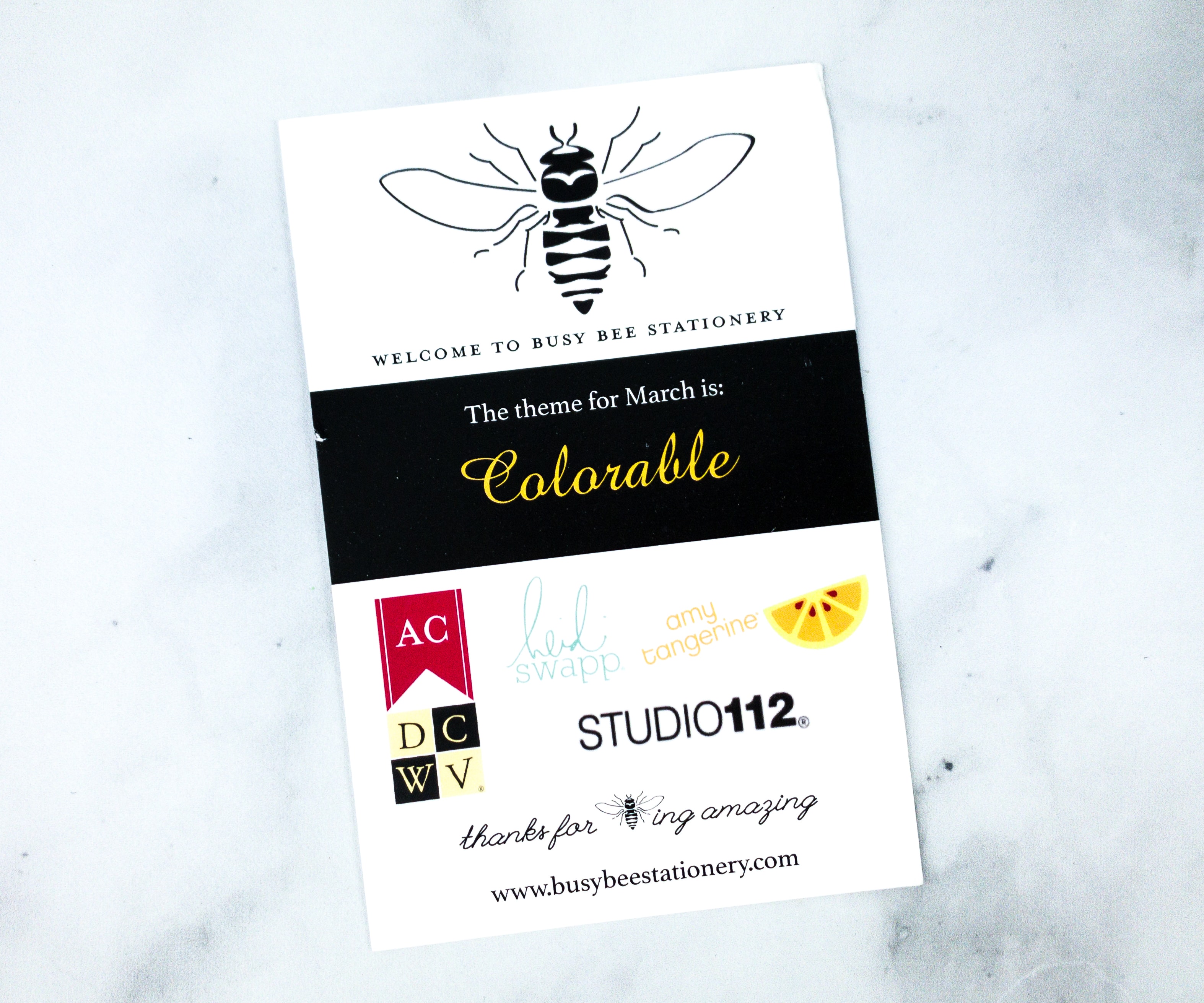 The March 2020 theme is Colorable!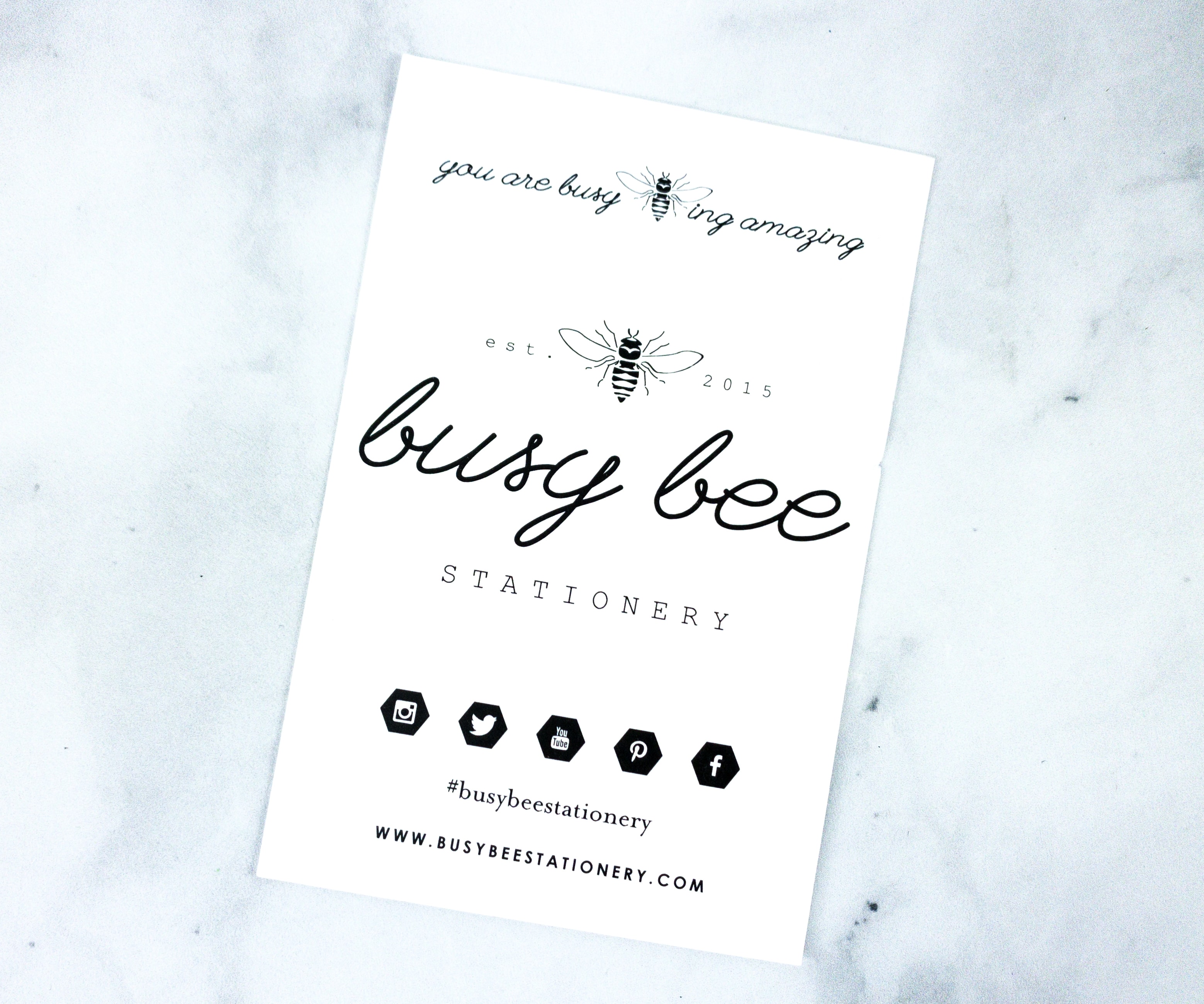 You are busy ?-ing amazing.
Everything in my March 2020 box!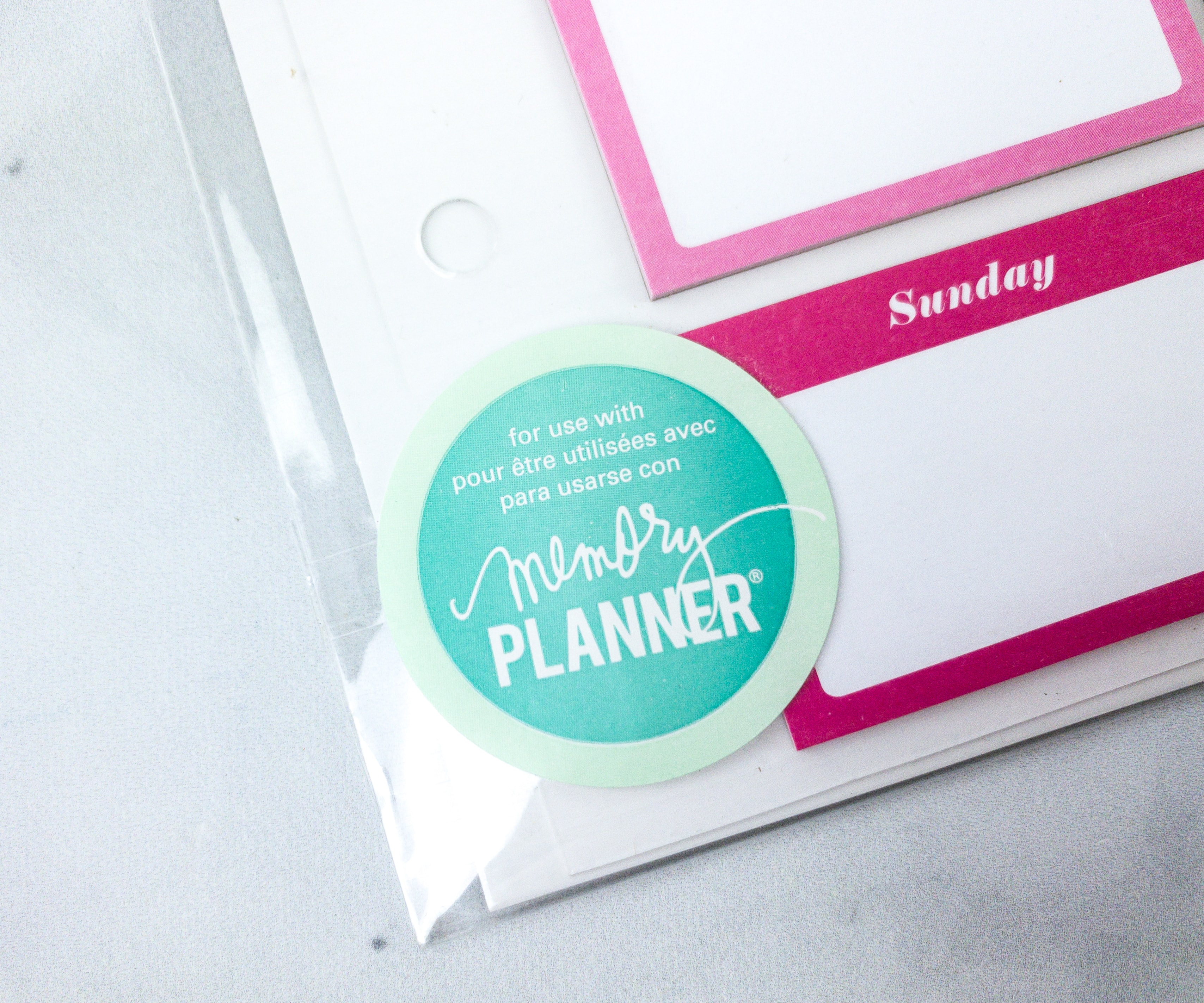 Heidi Swapp Sticky Notes ($4.99) These sticky notes are great to use with memory planners, so you won't miss including anything! It is a collection of vibrant prints and fun additions to brighten and make your planner look more systematically put-together.
The pack contains 8 pieces of sticky notes, a total of 80 sheets, and they come in a variety of colors, which differs per day.
Aside from Monday to Sunday, they also included a Funday and it's definitely my favorite day! These tiny sticky notes are perfect for adding day-to-day activities and priorities to your planner!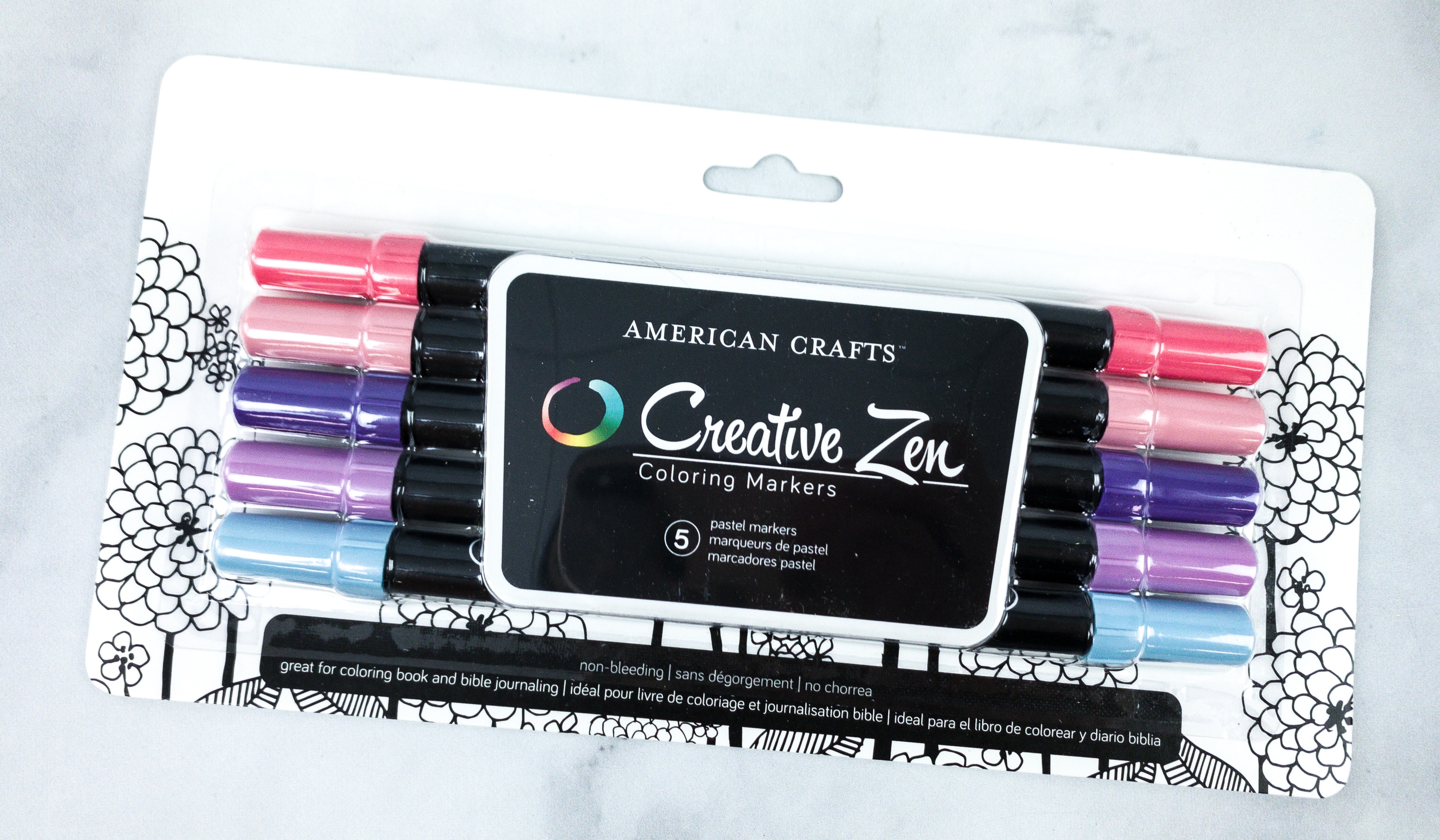 American Crafts Creative Zen Coloring Markers ($12.99) Markers are great for designing and decorating scrapbooks, cards, and journals! I got a set of 5 in this box and I'm loving the colors!
The markers in this pack are all double-tipped, and the pens are non-toxic.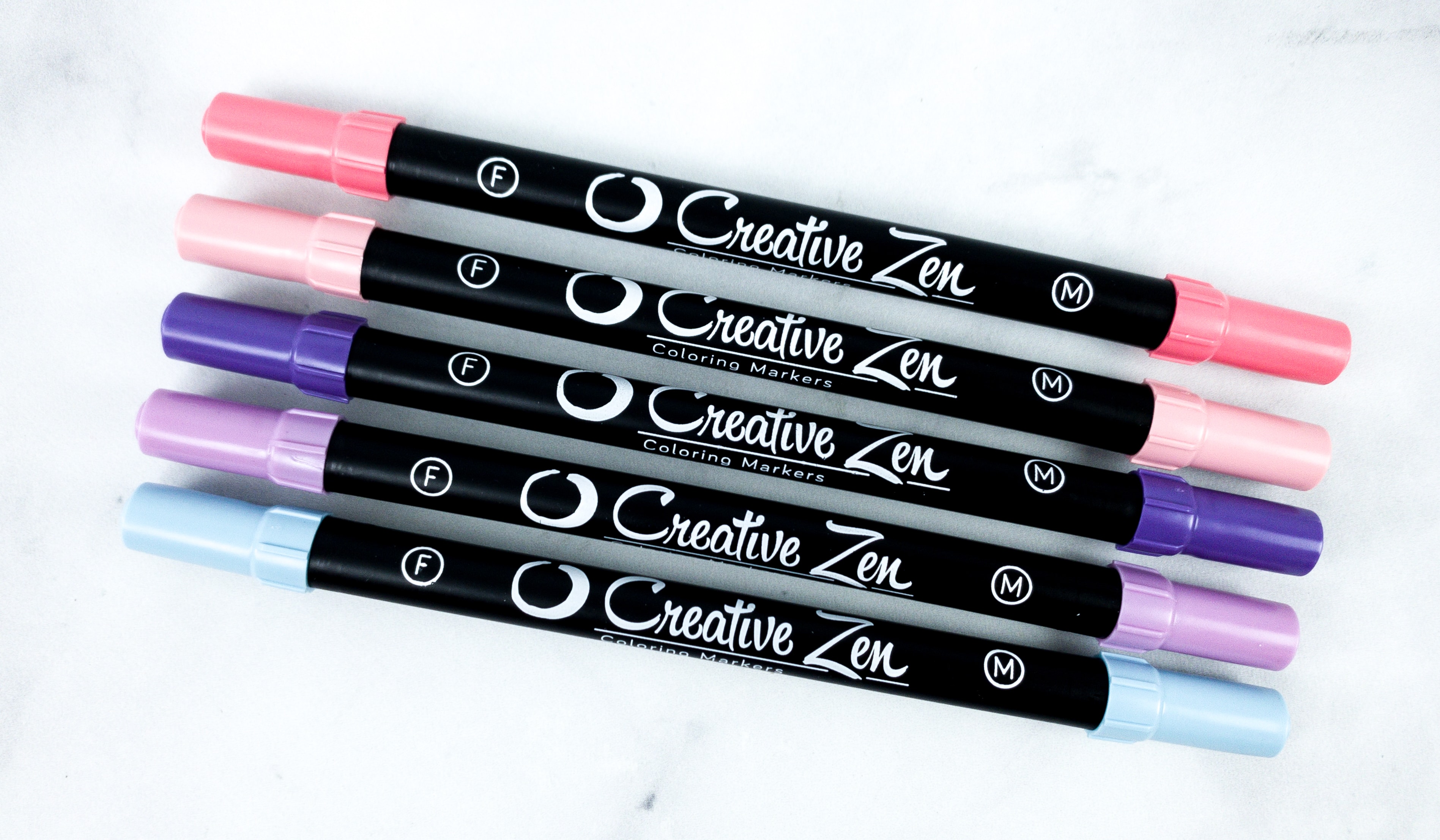 The pens come in 5 coordinating colors, each pen having F and M sides.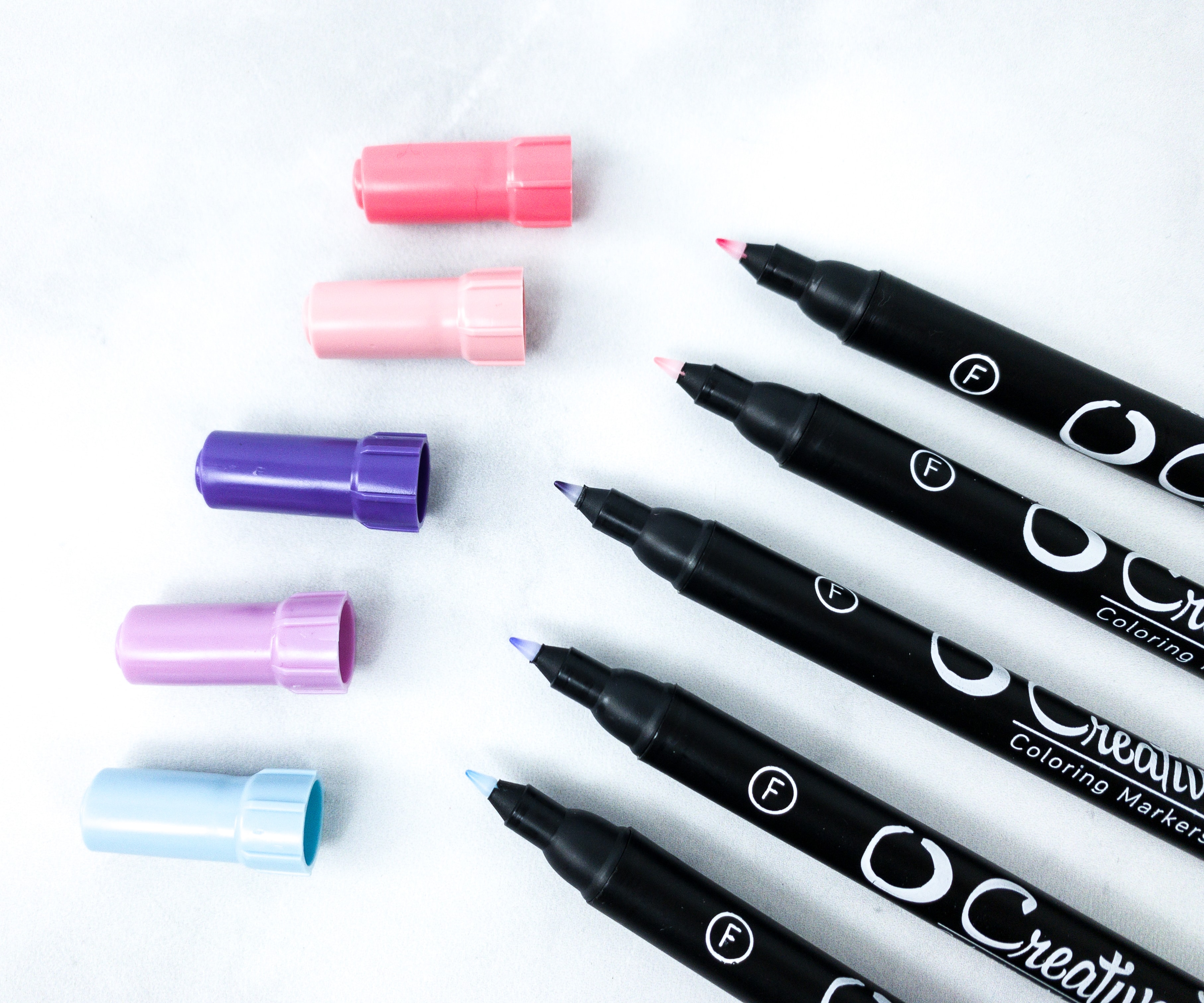 The fine tips are great for writing notes and doodles.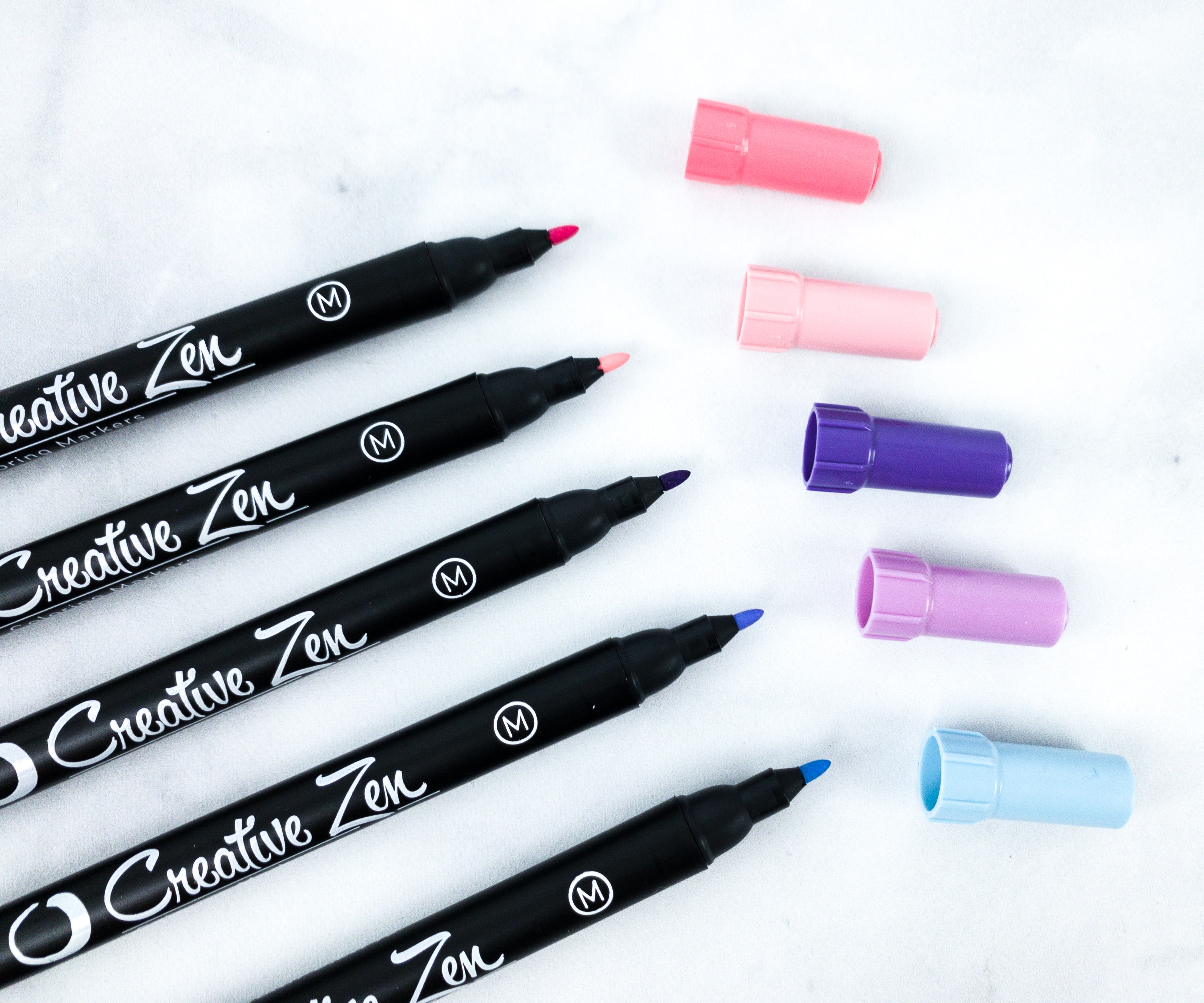 The medium tip can be used to cover some space with more color, or doing letterings and calligraphy. I also like how smoothly these pens write! They all have vibrant ink colors!
Studio 112 Color-In Cards. I also got a set of color-in cards that I can use as tags or additional decorative materials on my arts and crafts projects. The cards are 4.5″ x 7″ in size.
The designs actually reminded me of adult coloring books that are used to ease and relax our minds!
The images are all pretty, and I wish I have a set of more coloring materials!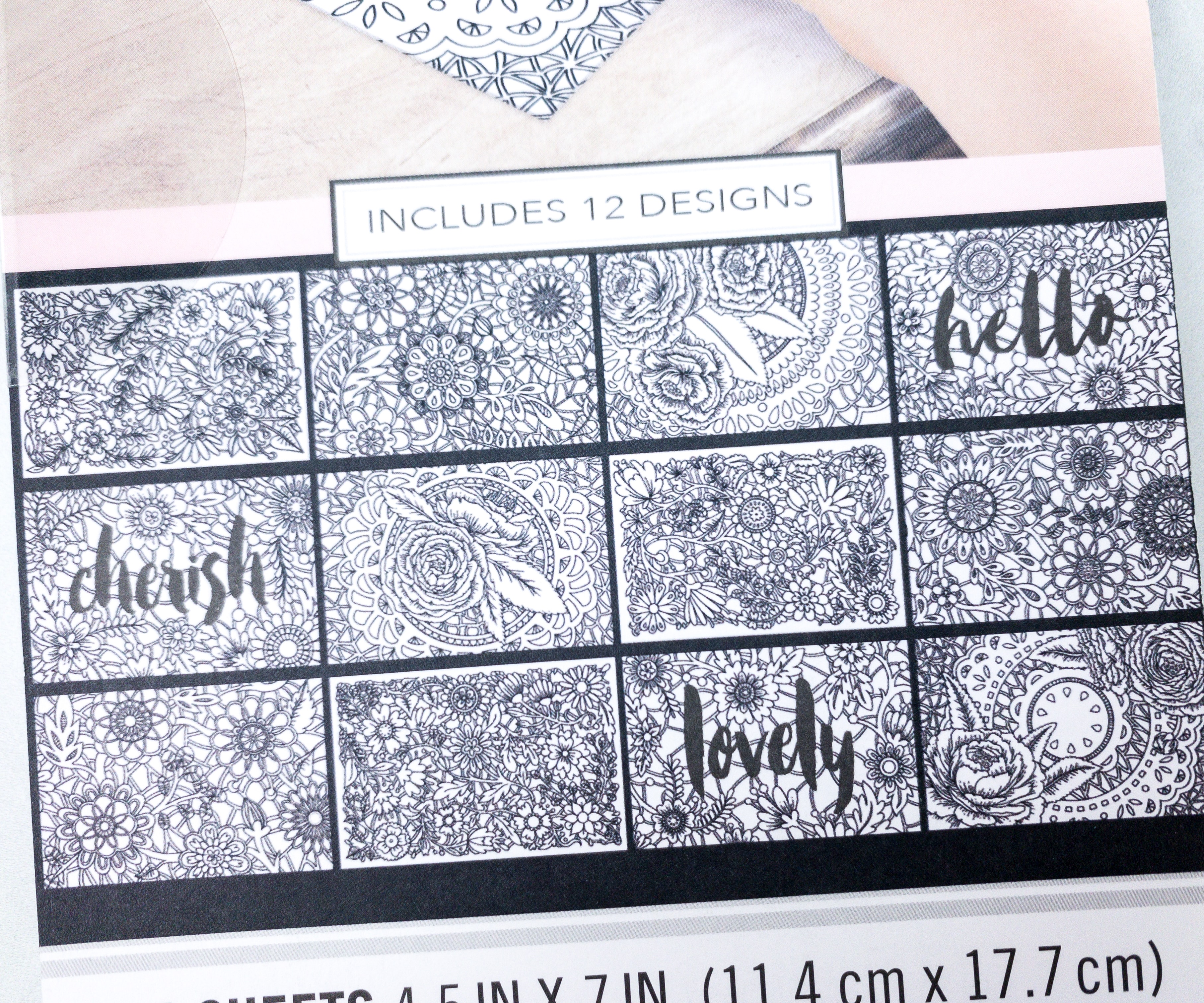 There are 12 different designs, all floral-inspired!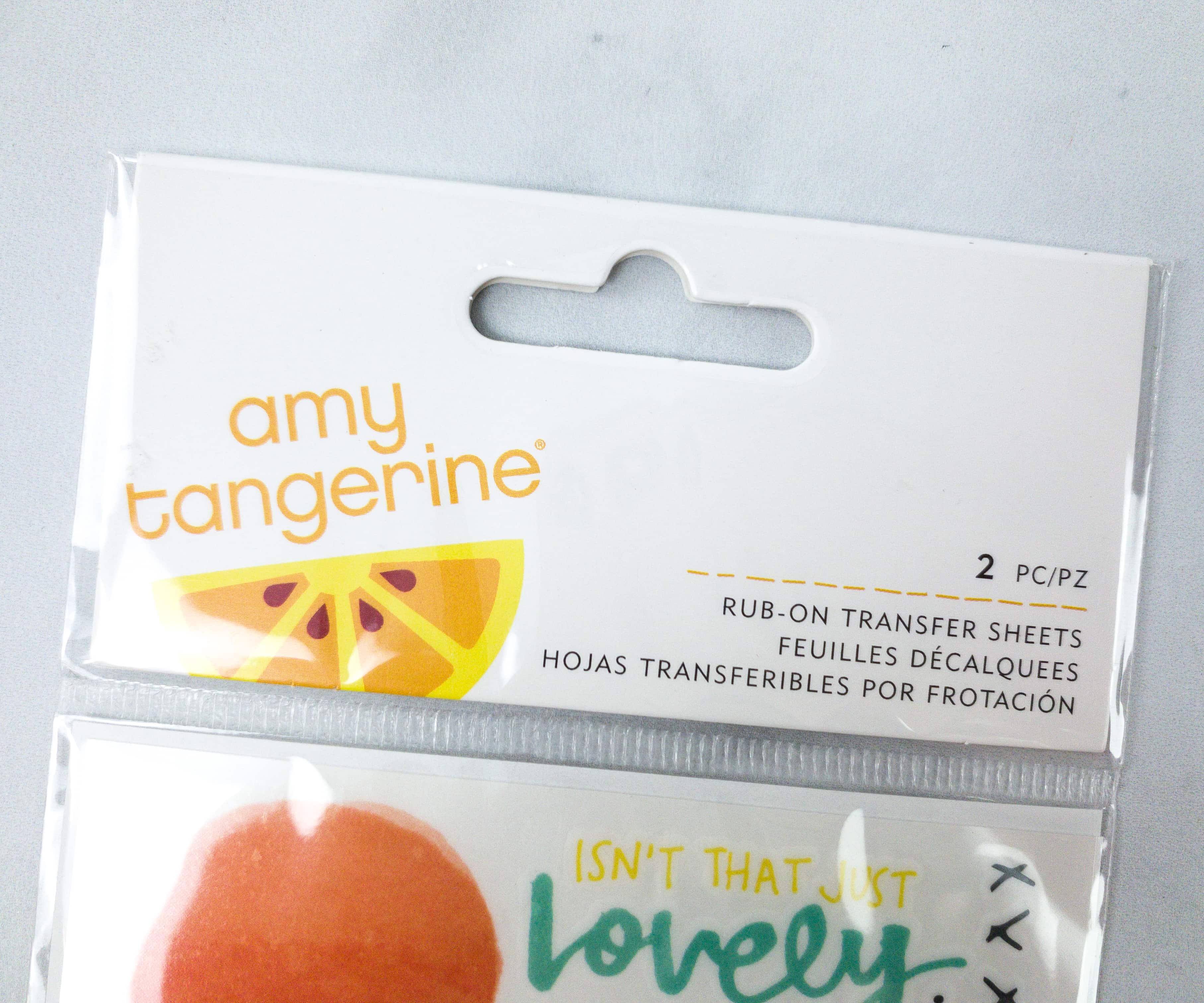 Amy Tangerine Rub-On Transfer Sheets ($2.99) Rub-on transfer decals like these are one of the easiest embellishments that you can add to your journal, crafts, and just about anything that you want to decorate!
The pack contains 2 sheets with stylish designs and cute images. They're easy to apply and also mess-free!
Zazz! Glitter Glue Set ($12.07) This set of colored glitter glues features primary colors: red, blue, and yellow!
Each glitter glue is packed in a fine-tip dispenser, so it's easier to use, whether you're adding embellishments or colors to your crafts. Also, the specially-designed bottles are made to ensure that the glue is always ready to flow, and won't easily clog.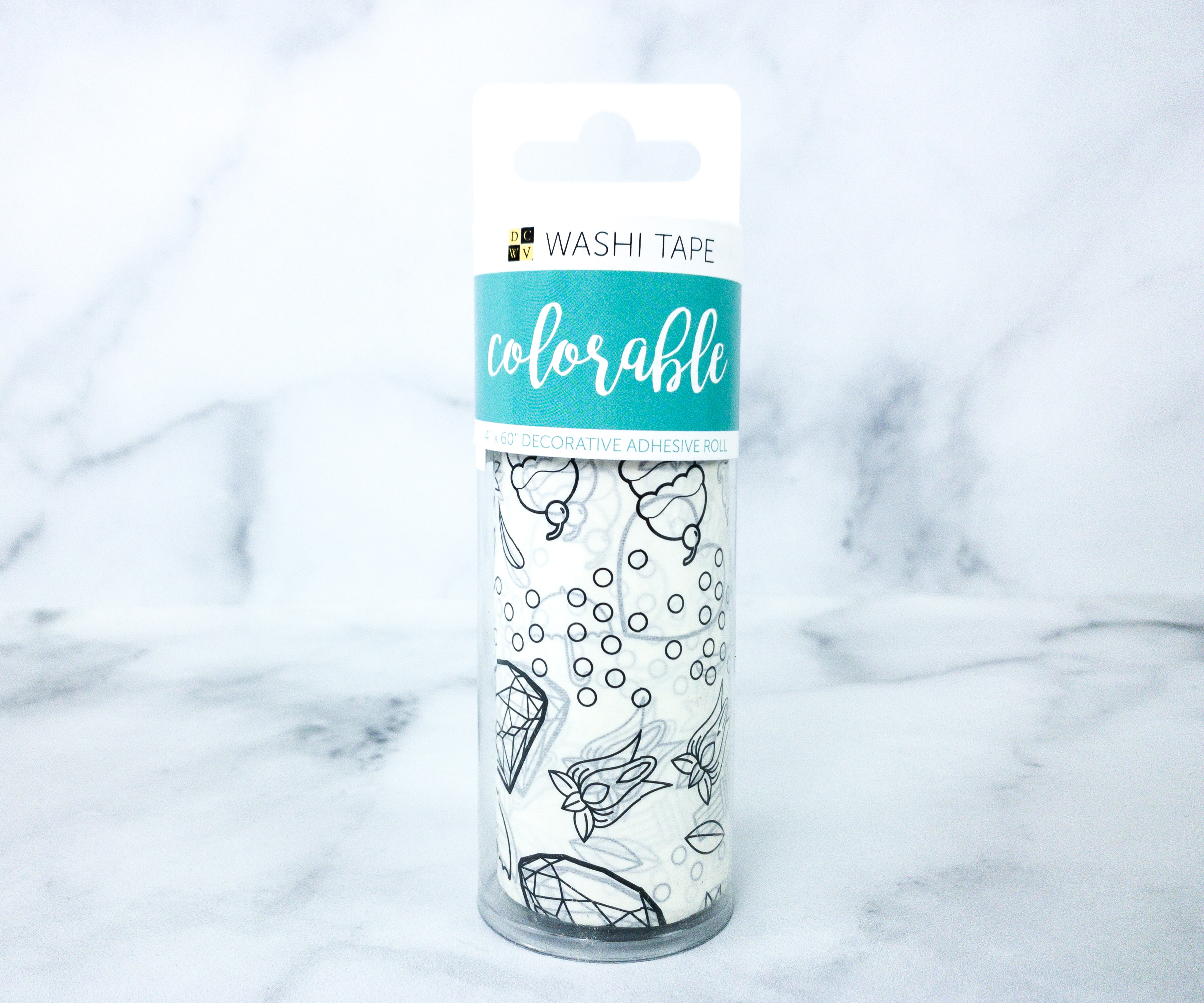 Washi Tape Colorable Decorative Adhesive Roll. I'm used to getting colorful washi tapes, so getting this patterned roll without colors is really a brand new experience! It's wide and we can color it any way we like it!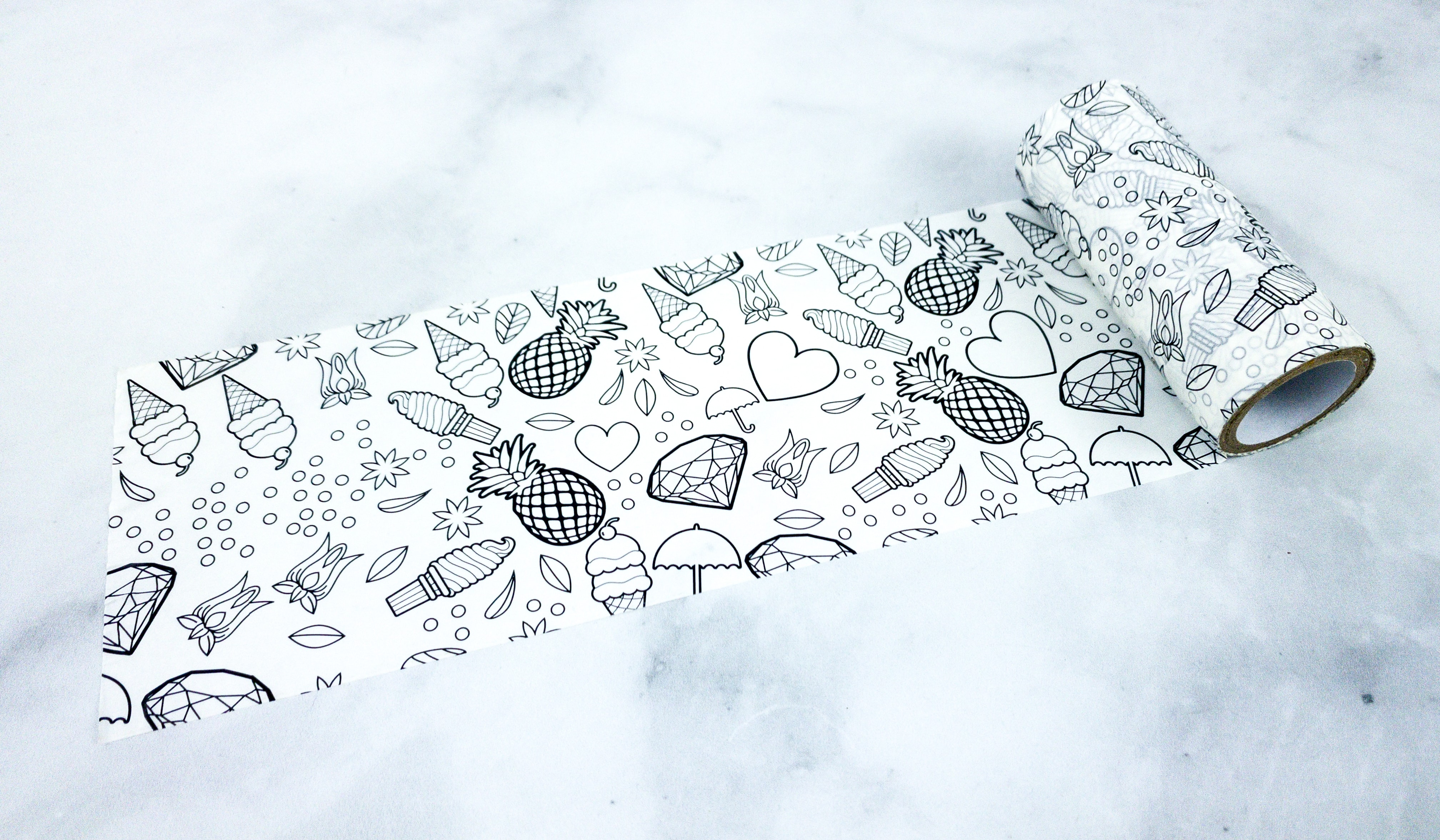 It's adhesive and I really like the random objects that appear on this tape.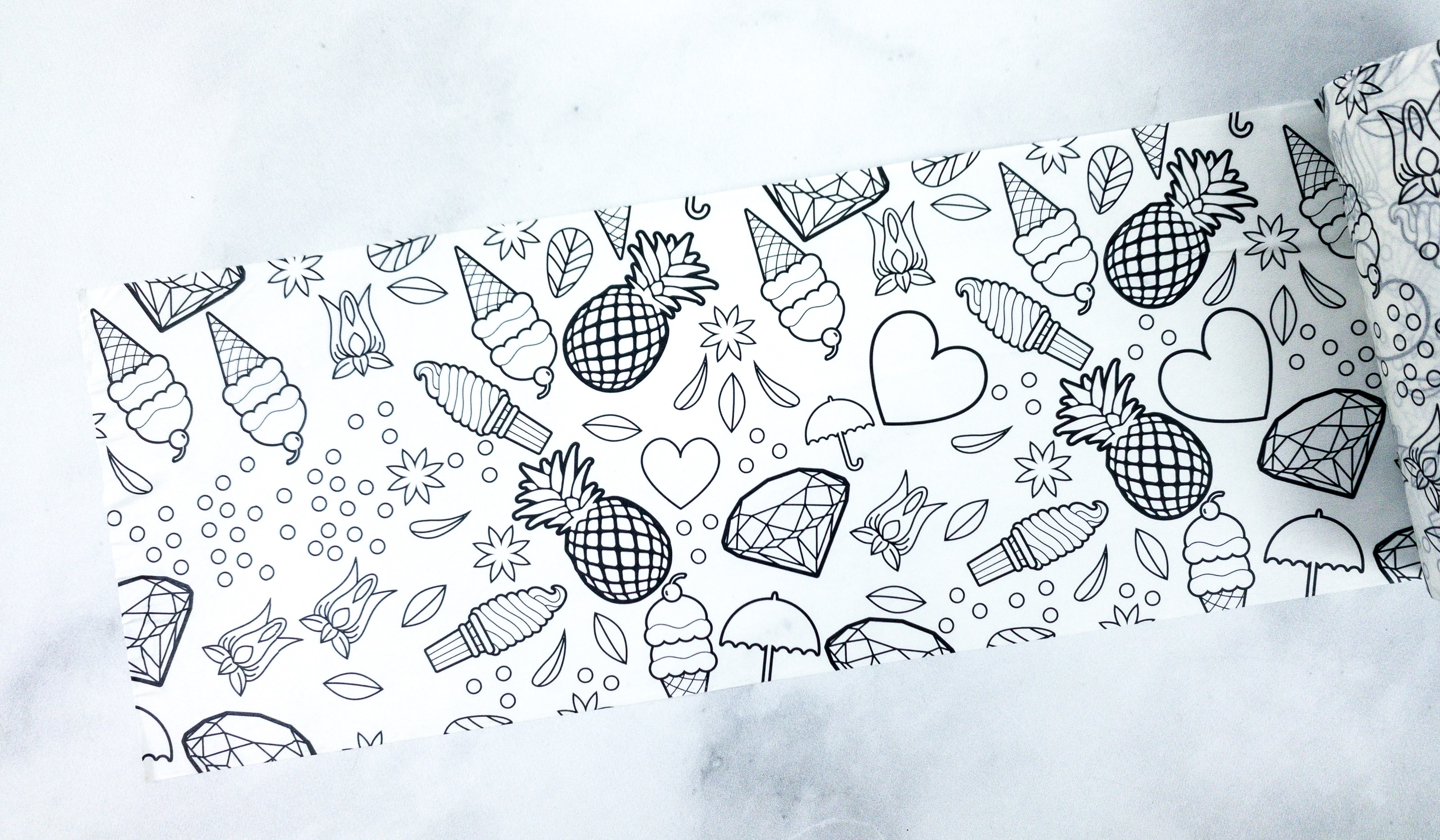 I am excited to use the markers and colored glitter glues on this washi tape! This will be a perfect addition to greeting cards, notes, and journal pages. This design also gave me an idea of what I will doodle on the succeeding pages of my personal journal!
My journals and crafts will look absolutely special and charming by using this month's items! My favorites are the coloring tools: the markers and glitter glues. The colorable cards and the colorable washi tape are also pretty awesome. I'm so excited to do a bunch of creative projects using them! Busy Bee is definitely one of the best boxes to get a nice stash of stationery and other crafty tools. I'm happy with this month's curation and I'm also looking forward to future box themes!
Have you tried Busy Bee Stationery? What did you think of this month's box?