Blueland is an eco-friendly brand that offers cleaning products without single-use plastic packaging. Their non-toxic products are formulated without water, and they make it a point to minimize the carbon footprint generated when shipping these products from their warehouse to your home. Every first kit will include reusable bottles, so you will only have to buy the bottle once and never have to throw them away! Individual cleaning sets start at $12, while refills start at $2 per piece.
This is the review of The Clean Essentials Kit ($39). Also available is The Clean Up Kit ($29) without the foaming hand soap.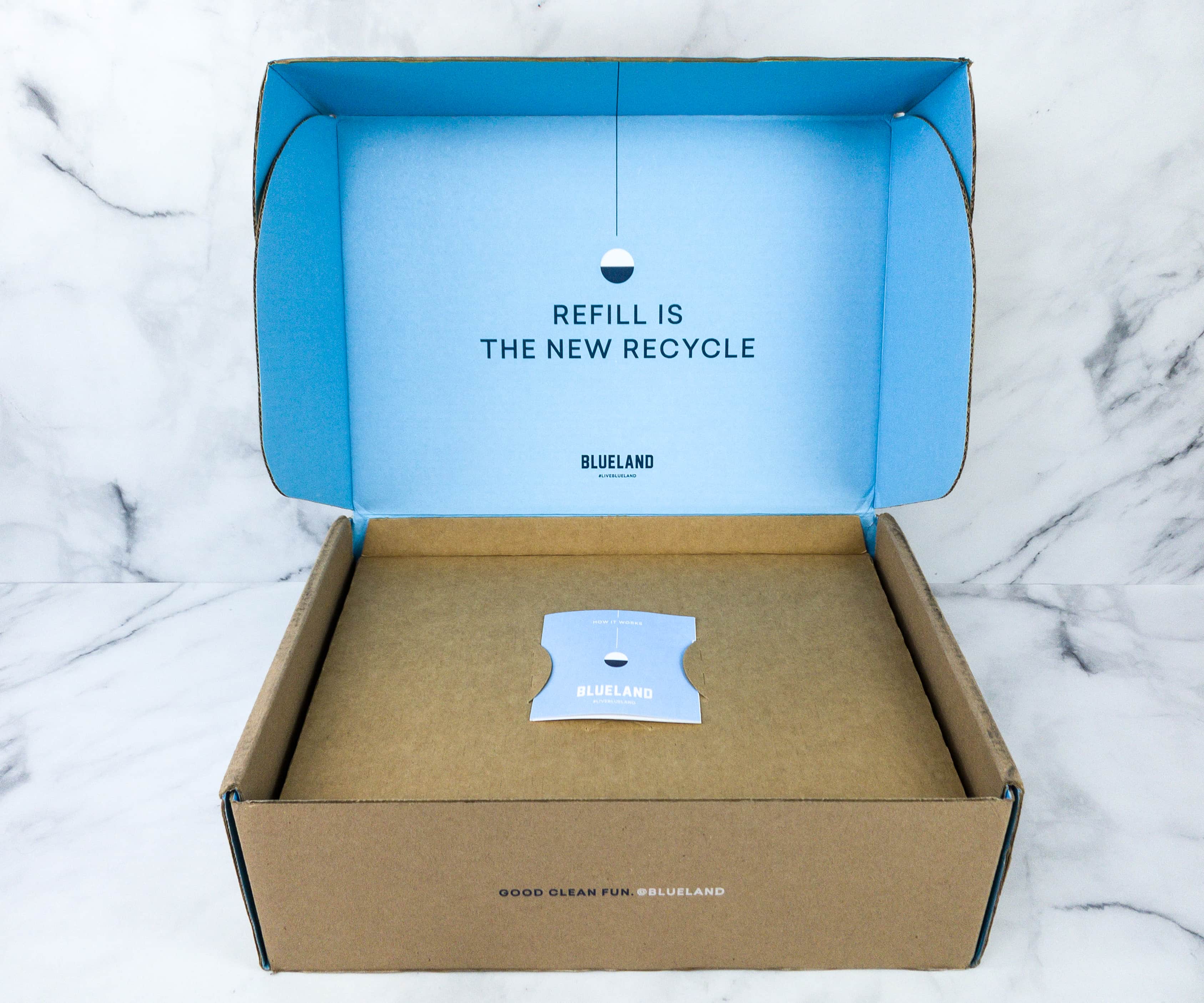 In line with their efforts to reduce waste, they use only recyclable packaging, including the box and other shipping materials, plus the wrappers!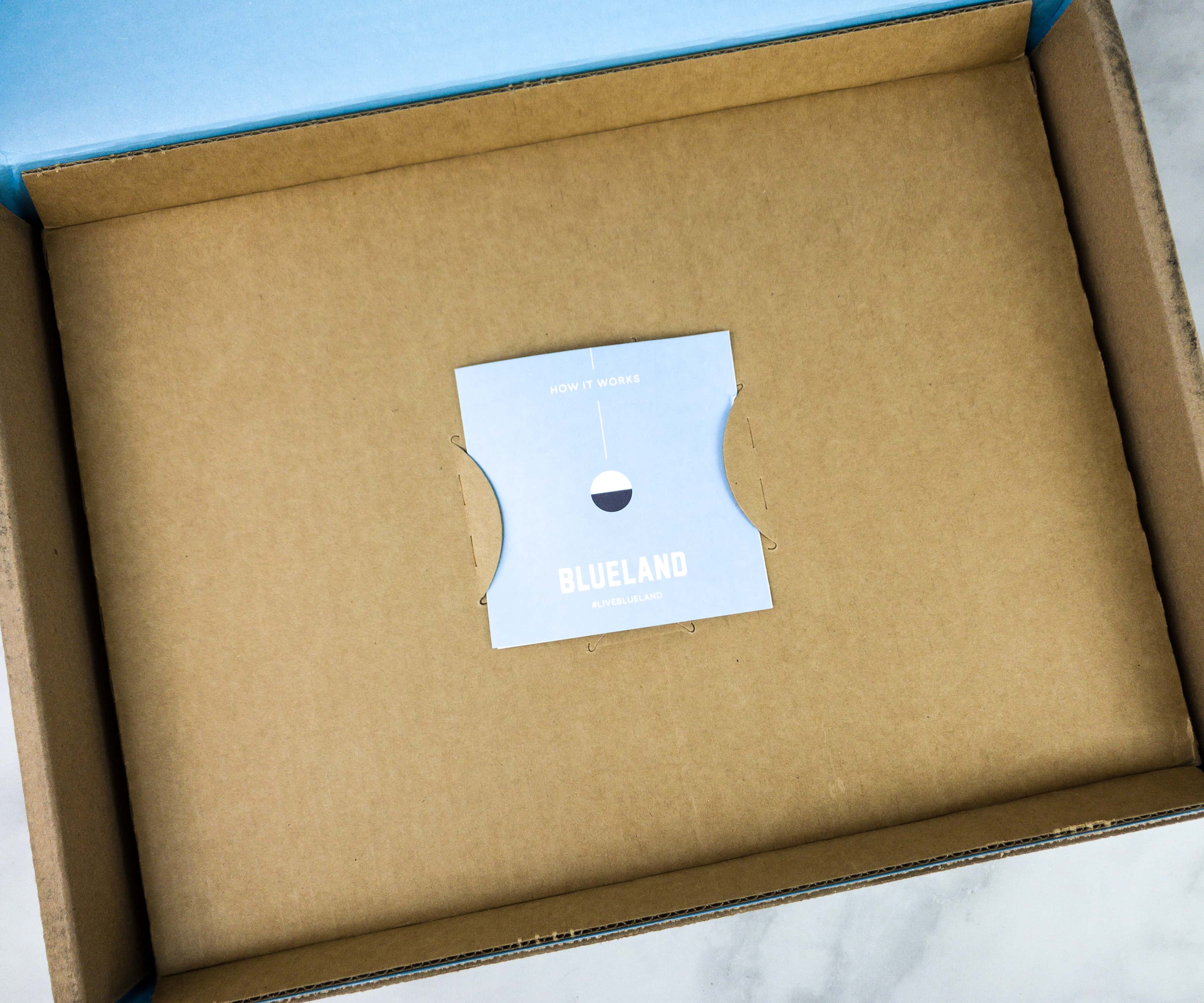 Blueland ensures that its products are safe by using only non-toxic ingredients. Their products have also received Platinum certification from Cradle to Cradle and they also avoid any ingredients on the Environmental Working Group restricted list. They only use ingredients on EPA's Safer Chemical Ingredients List.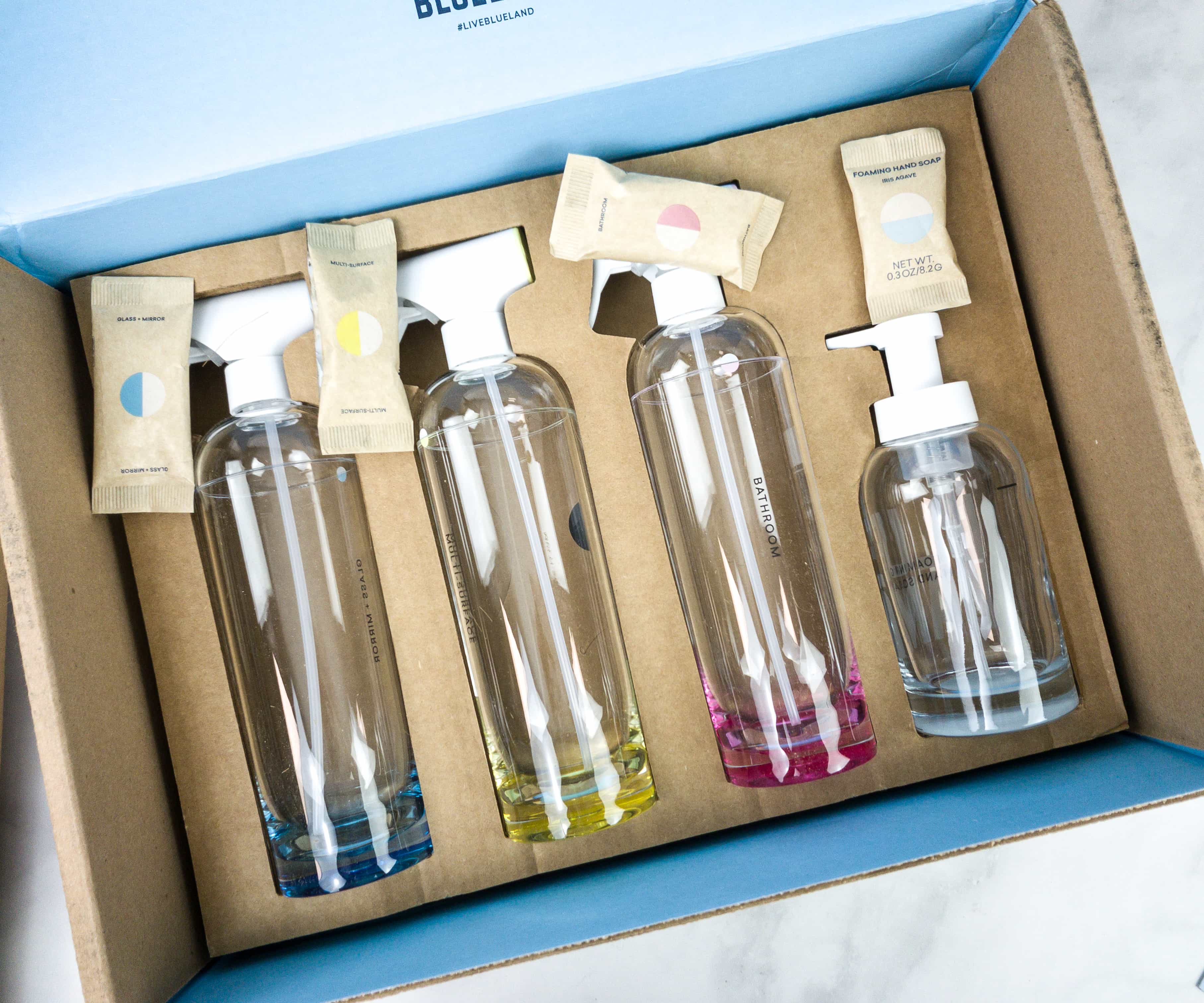 All the items came nestled in a cardboard case, to make sure that they don't move around during transit.
Everything in my box!
The kit came with 4 different tablets. The tablets are intended to make cleaning solutions with specific uses: Glass + Mirror, Multi-Surface, Bathroom, and Foaming Hand Soap.
Each tablet is packed in compostable paper.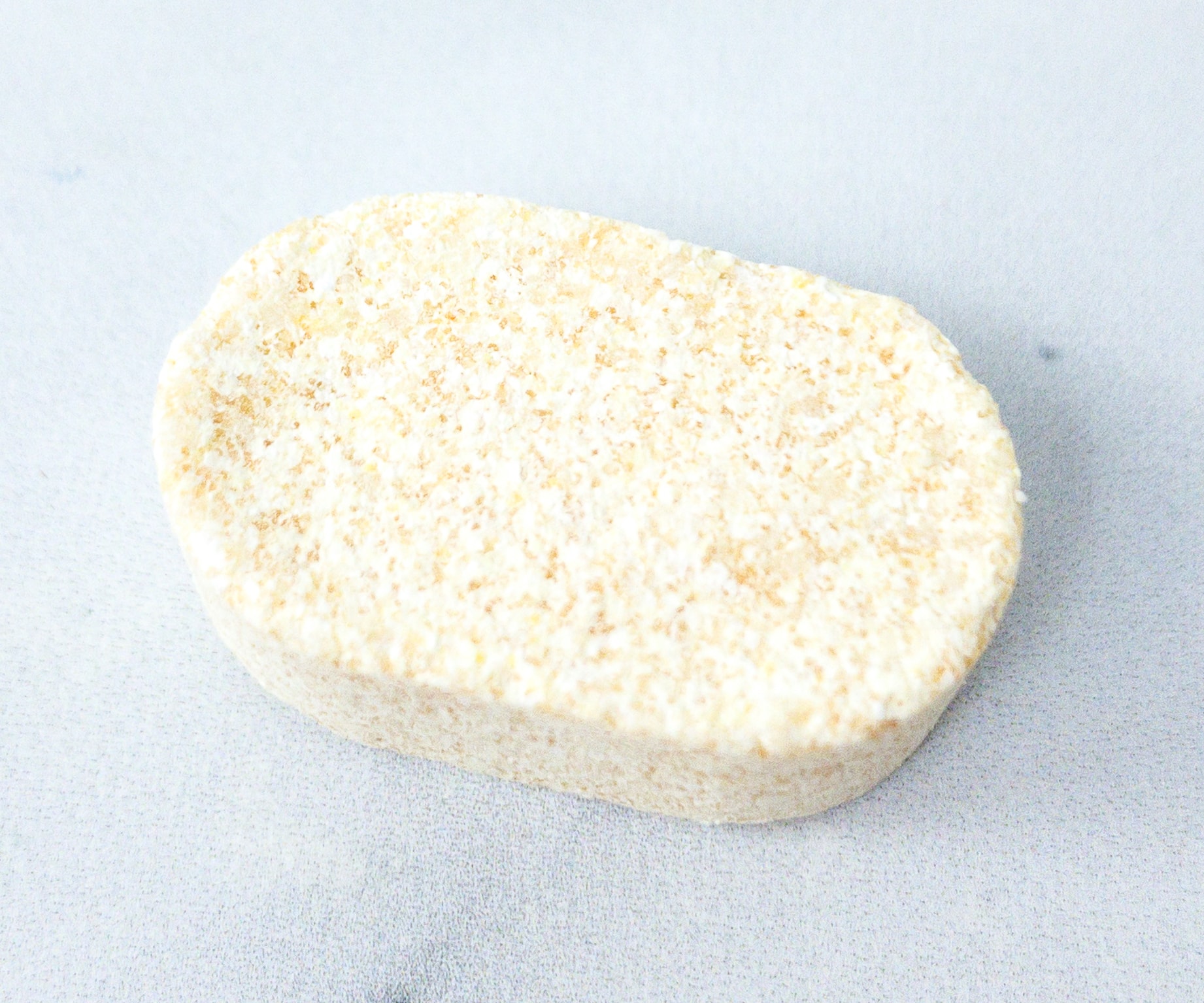 Here's what's the tablet looks like. For each purpose, just like the bottles and packets, the shape and color vary so it's easier to spot which is which.
The box includes a small information card.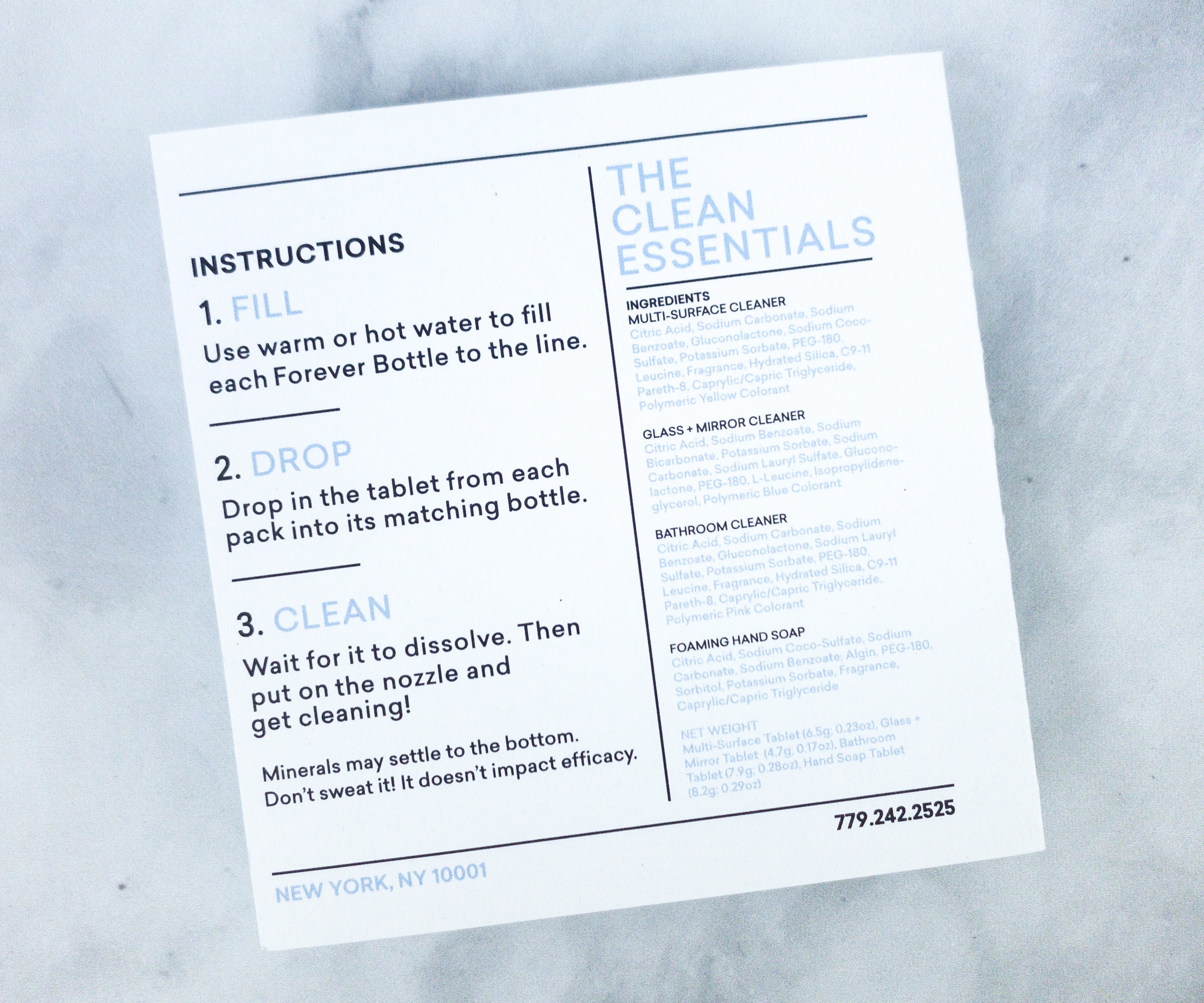 At the back of the card, you will see the instructions on how to use the products and they're easy as 1-2-3! First, you just have to fill the bottle with warm or hot water until the indicated line, then drop the corresponding tablet from the pack. The last step is to put on the nozzle so you can start cleaning!
You're helping to eliminate over 5 billion cleaning bottle from being thrown away each year.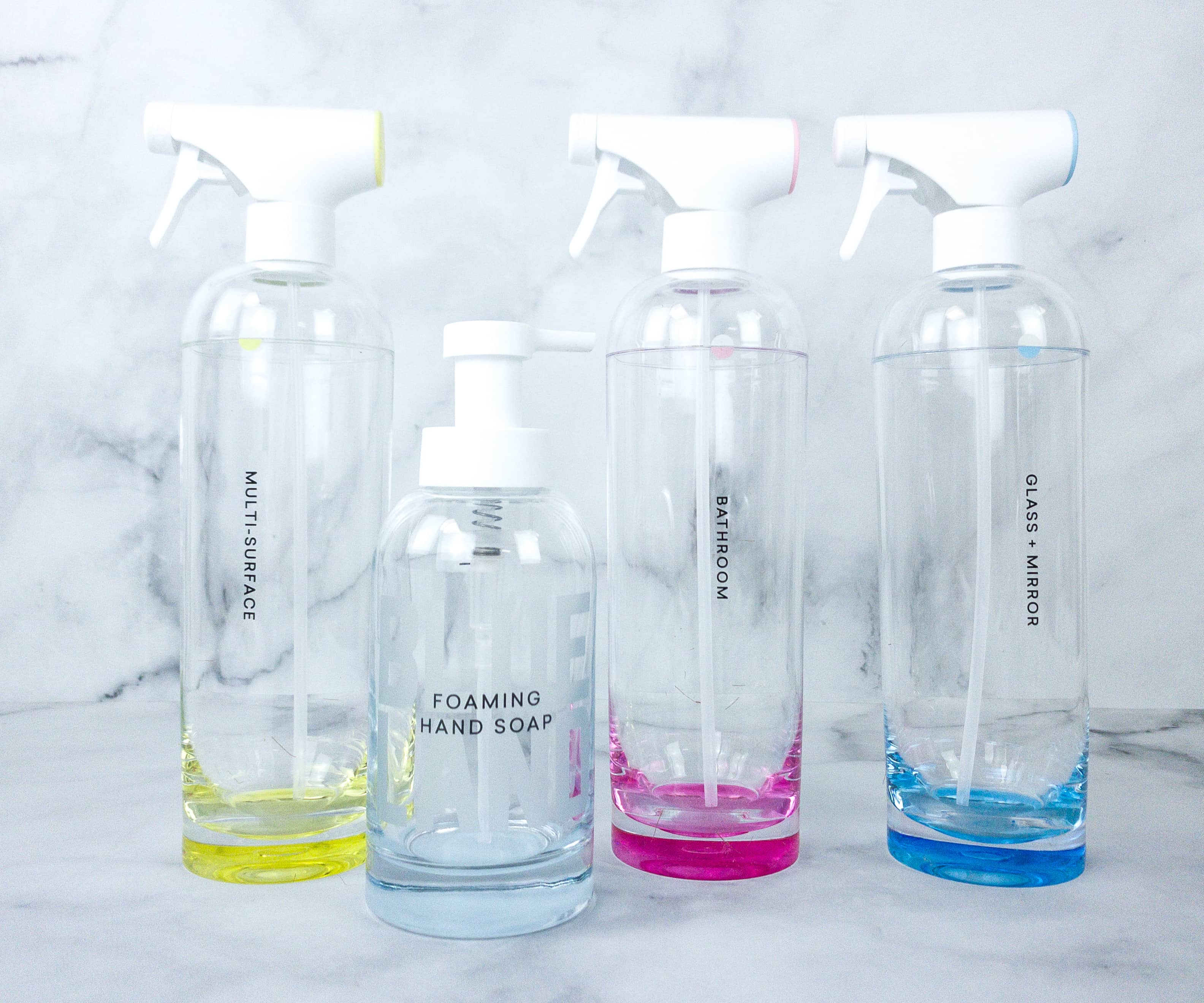 These bottles are so pretty! They are called Forever Bottles because they can be reused forever!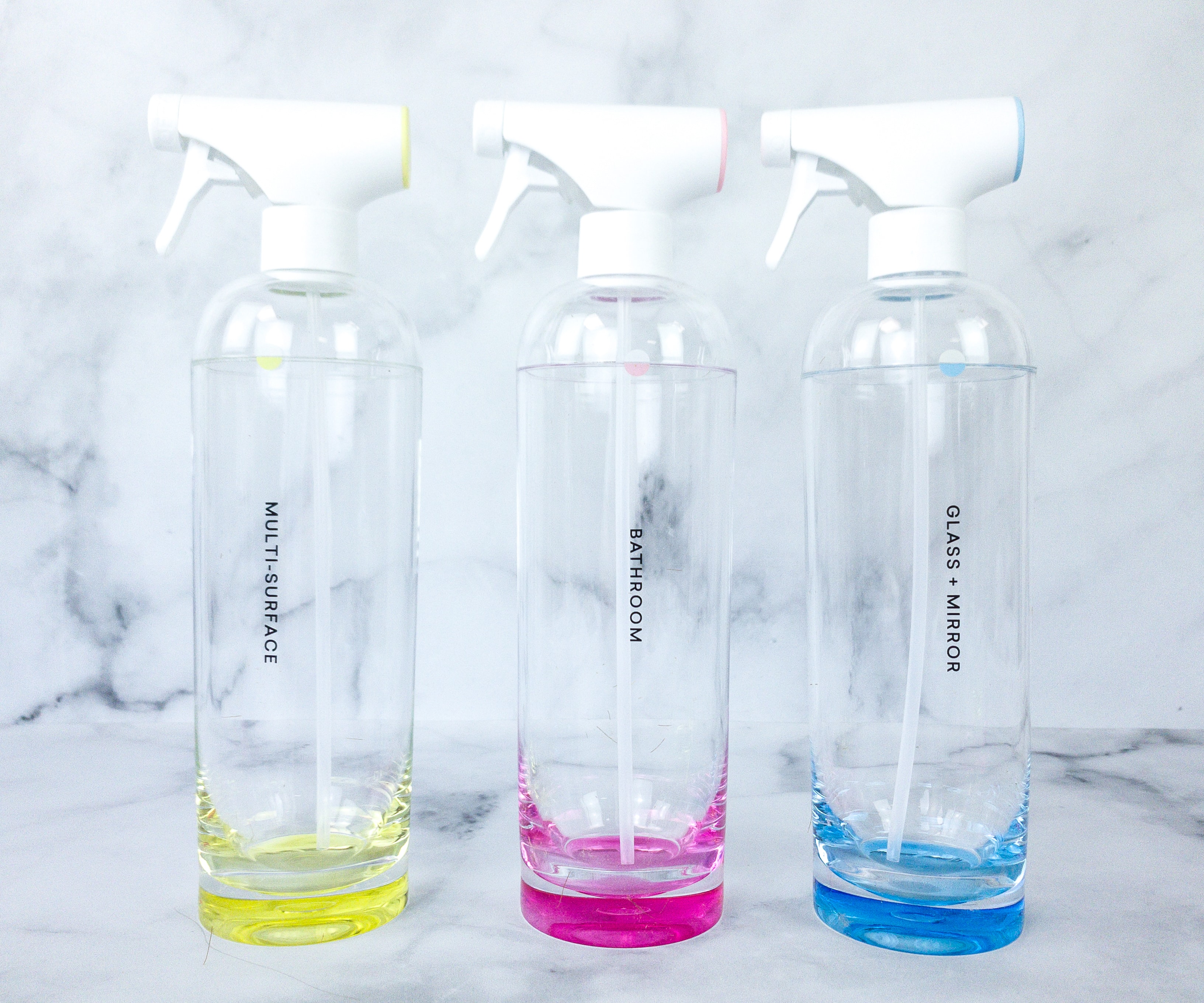 The bottles for 3 products are tall with spray nozzles. I like how they're color-coded, so it's easier to remember which one is for which! They are BPA-free, made with shatterproof acrylic, and designed for re-use.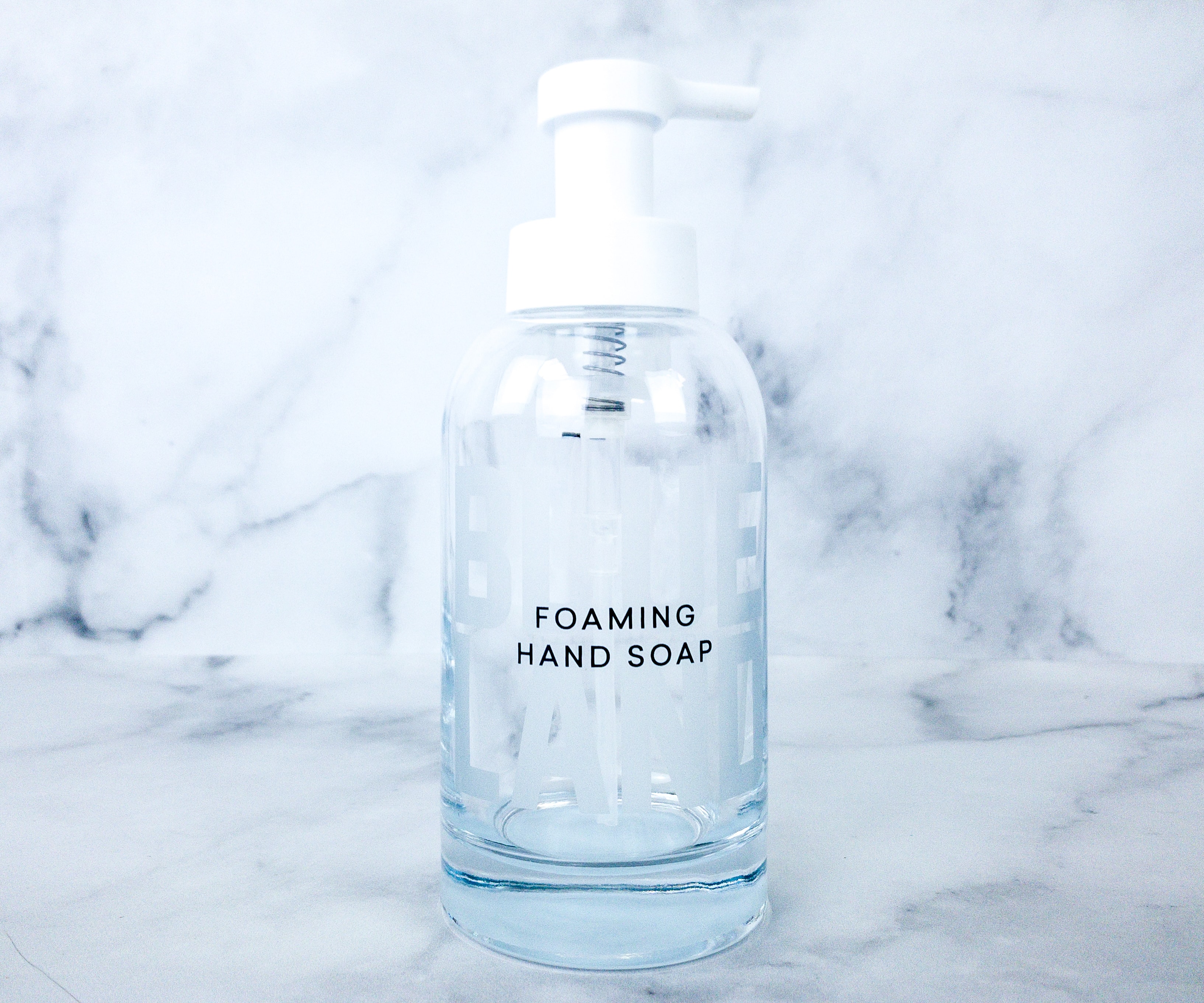 The foaming hand soap container is a bit different from the other bottles so it's easier to spot! It's smaller and it has a pump instead of the spray nozzle like the other three. It's made of glass and also Cradle-to-Cradle Platinum.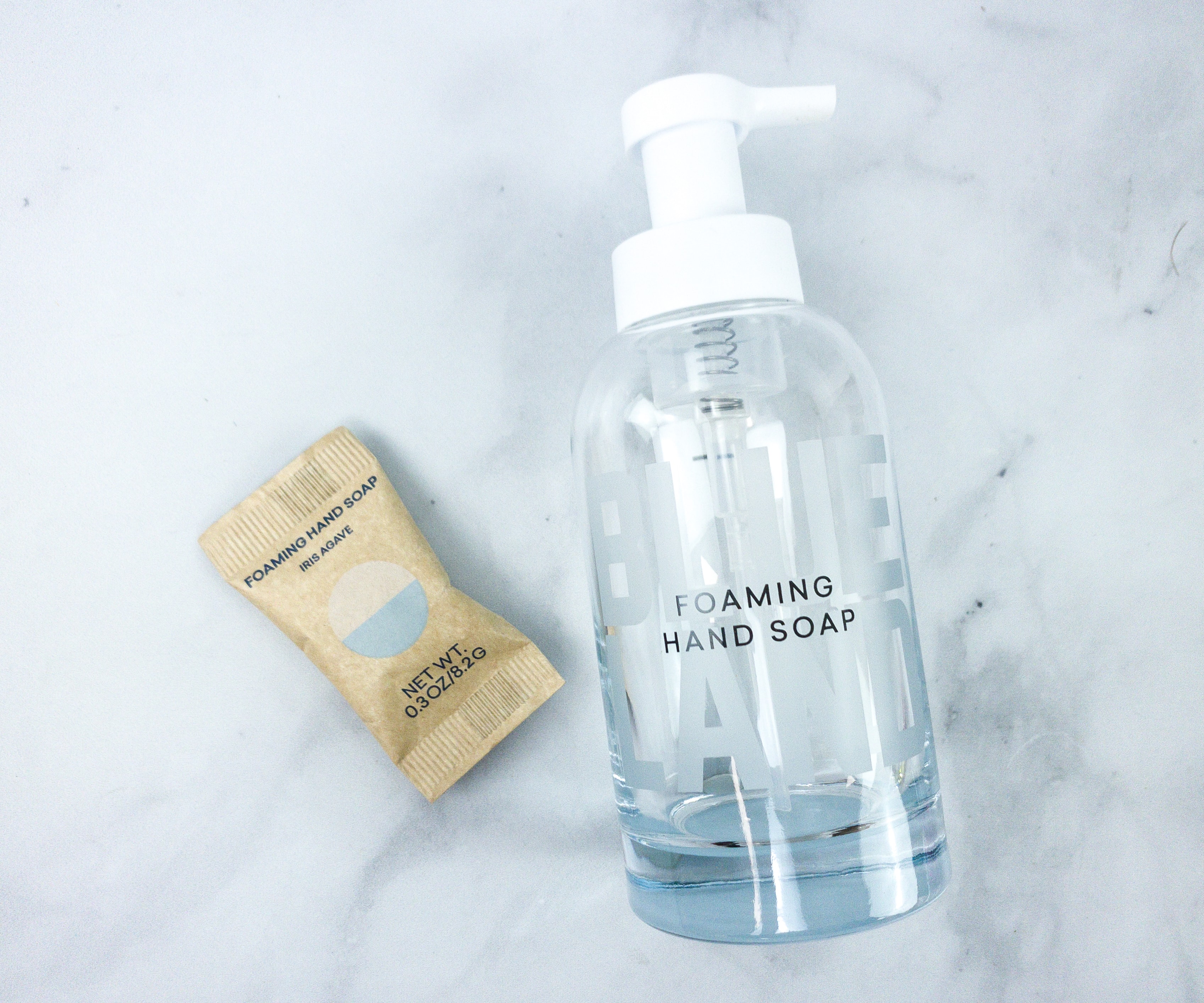 Foaming Hand Soap. Each bottle pairs with a corresponding tablet, which is also color-coded by the circle found in front of its packaging. This one is the foaming hand soap. I like it because it's gentler on the skin than regular hand soaps we have tried. It's also easy to rinse and there's no sticky feel on my hands after.
Like most of Blueland products, it contains Citric Acid which provides the right pH for your skin, so it can remove dirt without drying out your skin.
Aside from Citric Acid, other ingredients are: Sodium Coco-sulfate, Sodium Carbonate, Sodium Benzoate, Algin, Polyethylene Glycol, Sorbitol, Potassium Sorbate, Fragrance, and Caprylic/Capric Triglyceride.
Each tablet makes 9 oz of the soap. We got the Iris Agave scent and it's also nice as it's subtle and not overpowering. Other available scents are Evergreen, Peppermint, Gingerbread, Perrine Lemon, and Lavender Eucalyptus.
It may take a while before the tablet gets fully dissolved in the water, but we don't mind! It's all good!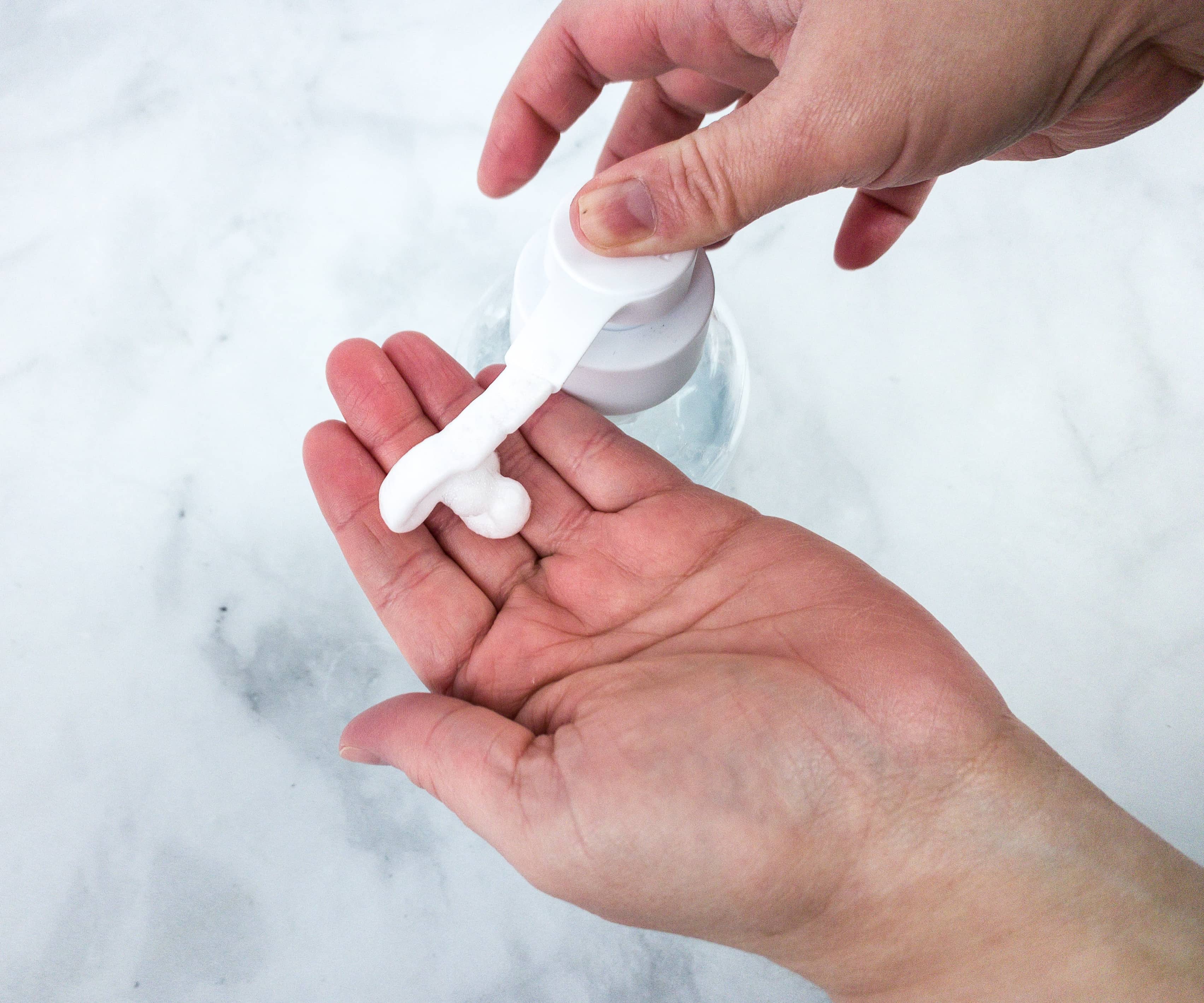 True to its name, it foams up as you dispense! If you're looking for the perfect zero waste hand soap, this is it. It's eco-friendly without sacrificing the soap's quality.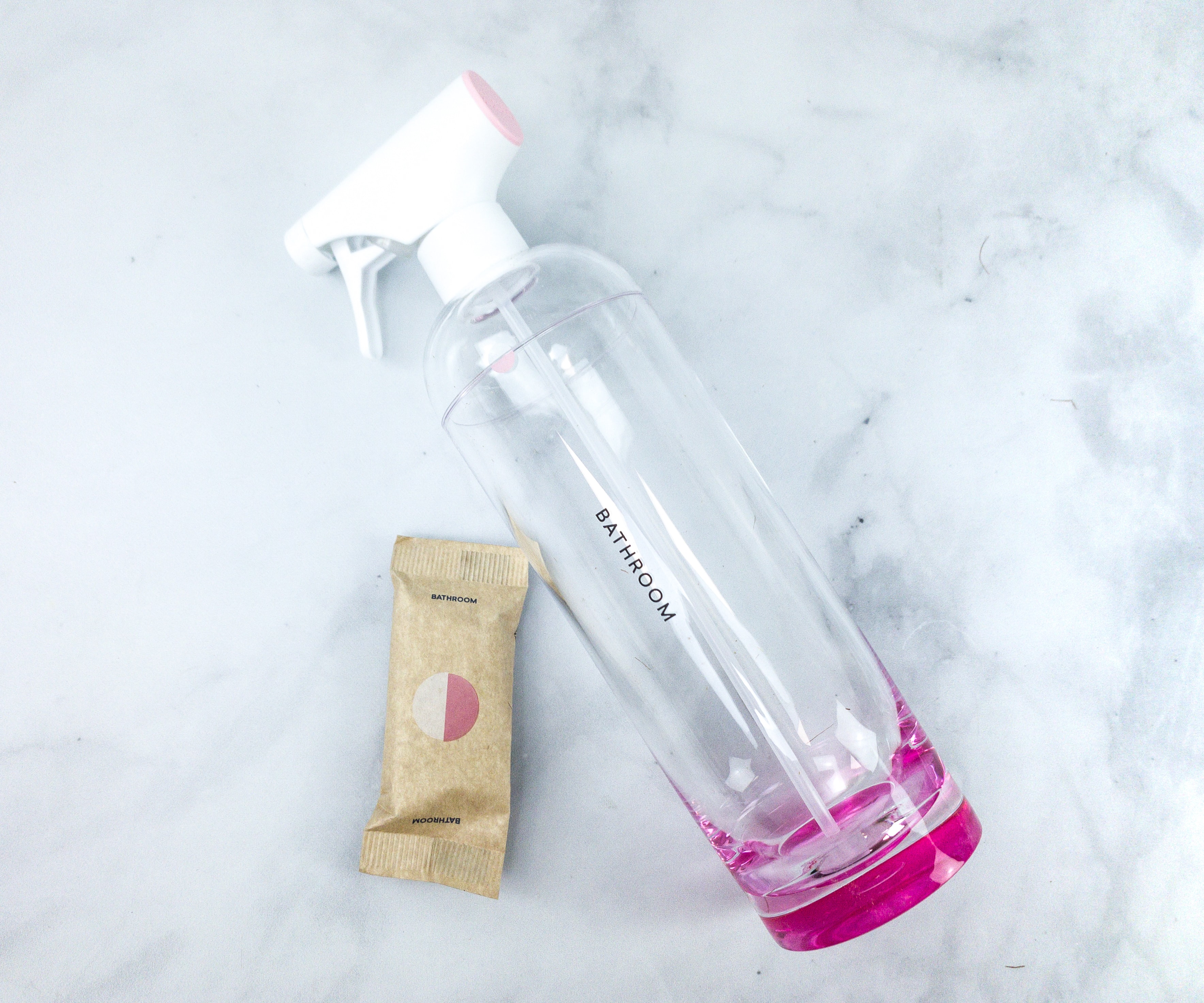 Bathroom Cleaner. The bathroom is one of the toughest places in the house to clean. This bathroom cleaner makes it easier because it's tough on dirt and grime but not on your skin.
Ingredients include: Citric Acid, Sodium Carbonate, Sodium Benzoate, Sodium Lauryl Sulfate, Gluconolactone, Potassium Sorbate, Polyethylene Glycol, L-Leucine, Hydrated Silica, Fragrance, C9-11 Alcohols Ethoxylated, Caprylic/Capric Triglyceride, and Pink Colorant.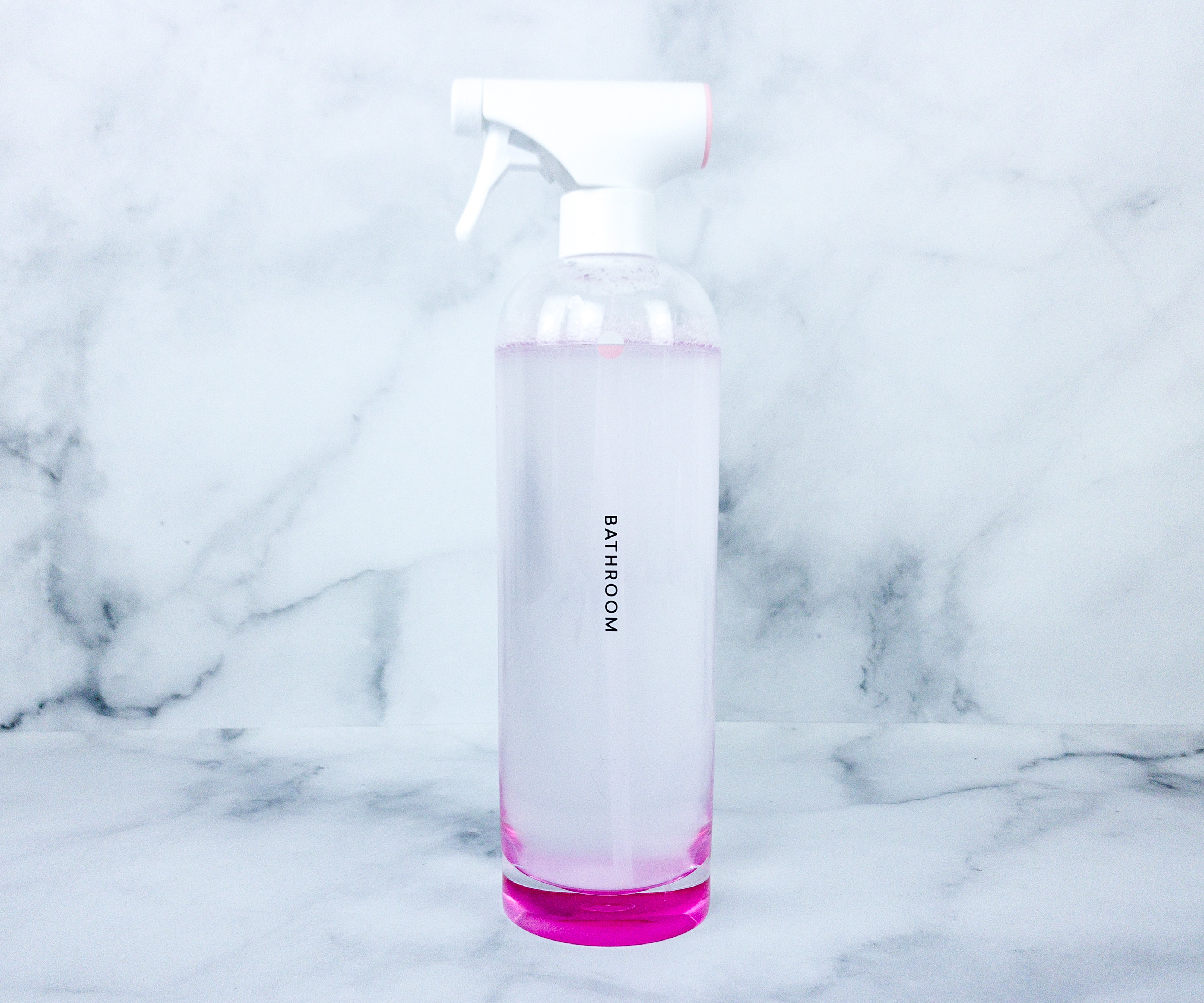 One tablet makes 20 oz of cleaner in the shatterproof bottle. This can be used on tubs, tiles, sinks, and even on porcelain. It has a Eucalyptus Mint Scent, which I find subtle and refreshing.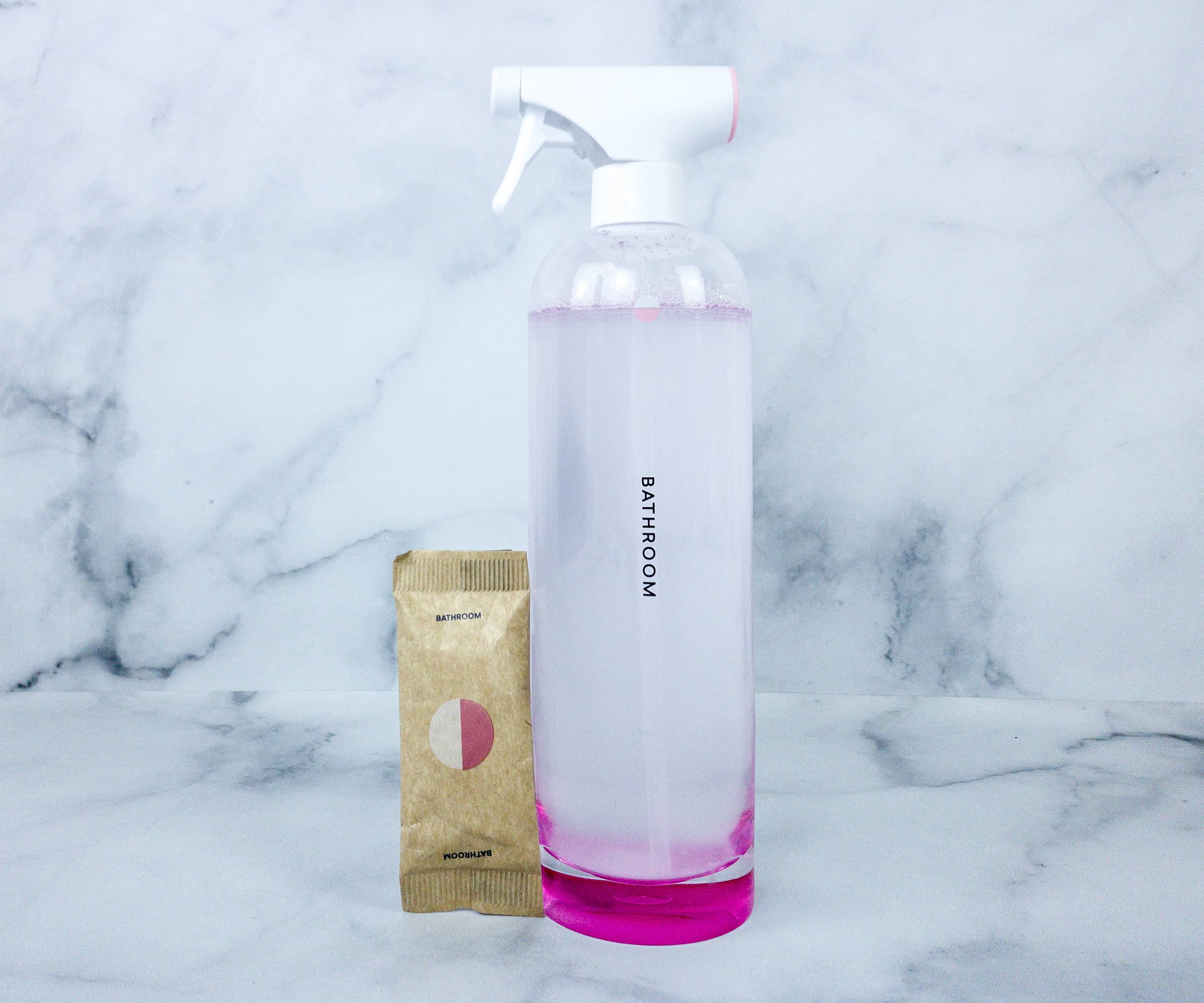 The cleaning power of this product is quite amazing. It cuts through grease and grime and even kills bacterias and molds. It is also quite good in removing soap scum, hard water stains, calcium deposits and rust which are often found in the bathroom!
Multi-surface Cleaner. This multi-surface cleaner is great for all-around cleaning, as it removes dirt from counters, tiles, stones, and even wood!
Its ingredients are: Citric Acid, Sodium Carbonate, Sodium Benzoate, Gluconolactone, Sodium Coco-Sulfate, Potassium Sorbate, Polyethylene Glycol, L-Leucine, Fragrance, Hydrated Silica, C9-11 Alcohols Ethoxylated, Caprylic/Capric Triglyceride, and Yellow Colorant.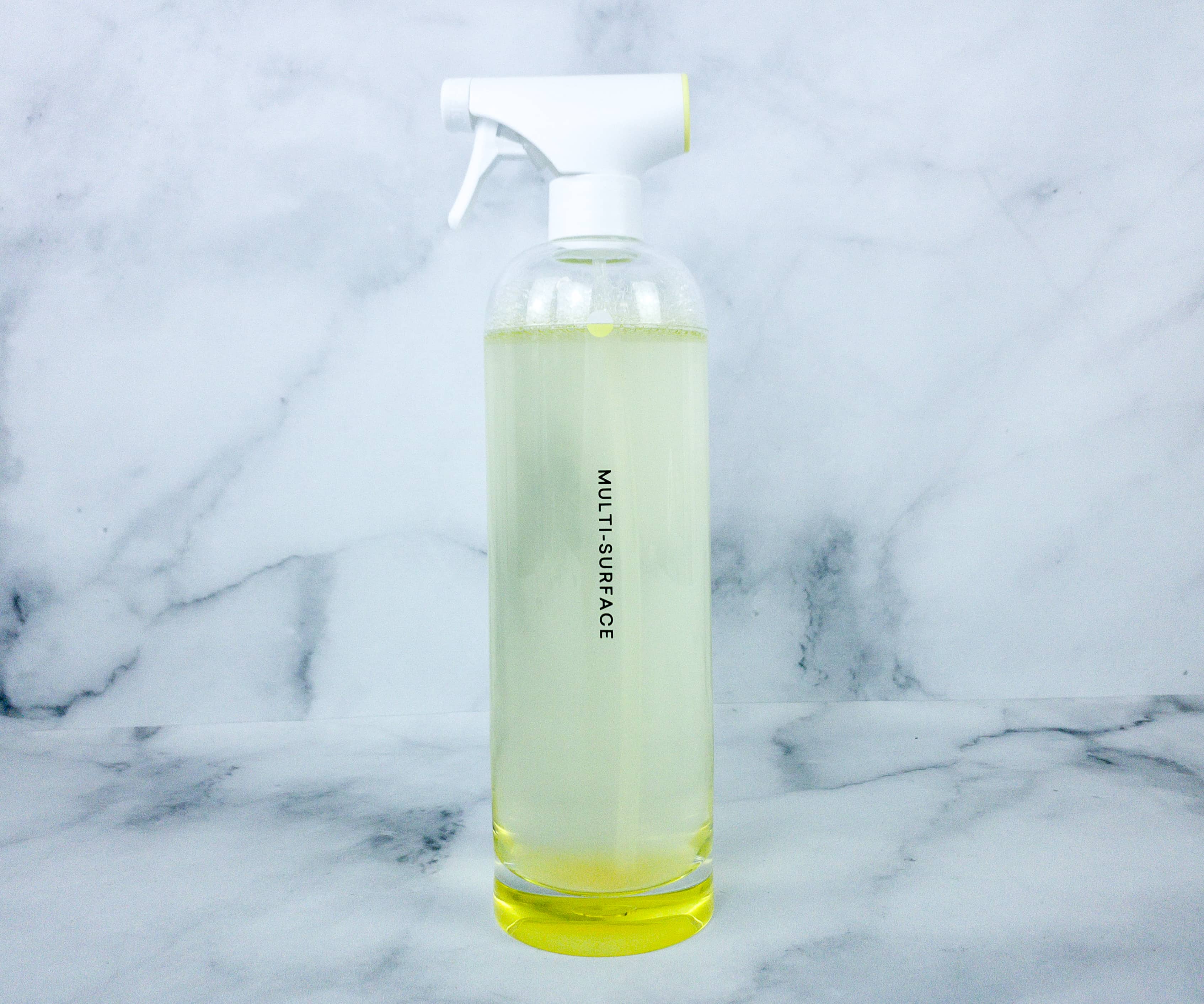 It comes in Fresh Lemon scent, which is quite good. It doesn't smell like other multi-surface cleaners at all because it's subtle and gentle!
This one contains Sodium Coco-Sulfate which is known to effectively remove oily stains and residues! It also has Gluconolactone which is a natural ingredient that helps maintain product shelf life, making it more budget-friendly since you can use it for a long time!
Glass + Mirror Cleaner. There's also a cleaner specifically made for glasses and mirrors!
Ingredients are: Citric Acid, Sodium Benzoate, Sodium Bicarbonate, Potassium Sorbate, Sodium Carbonate, Sodium Lauryl Sulfate, Gluconolactone, Polyethylene Glycol, L-Leucine, Isopropylideneglycerol, and Blue Colorant.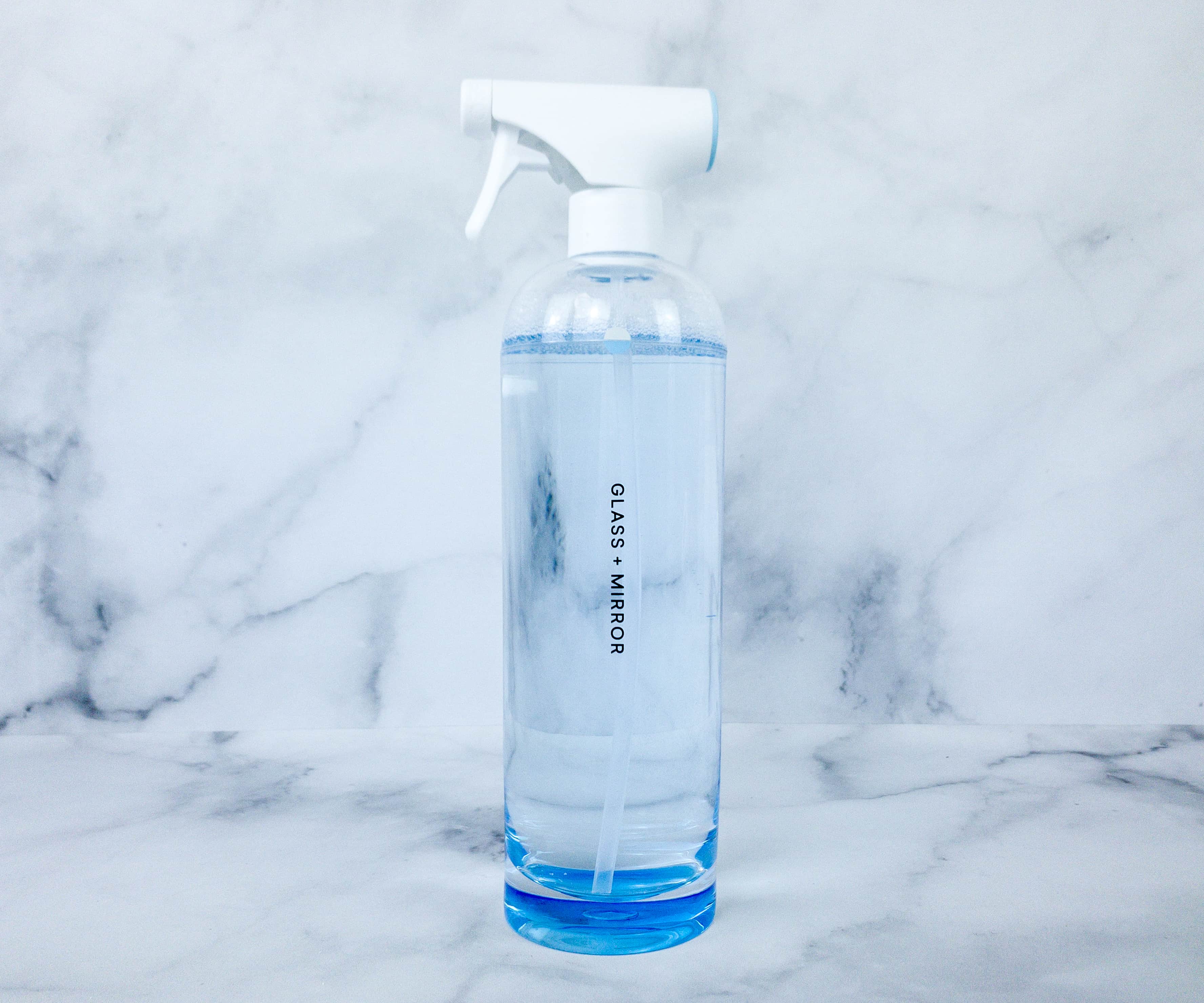 This one came unscented but I really like it! This formula is just as good as the regular glass and window cleaners you can buy in stores. What makes it really different is the gentle and non-toxic formula.
It effortlessly makes any glass surface look clearer! Since it contains Sodium Lauryl Sulfate, the formula removes the grime without leaving streaks. It's very easy to use, too! Just spray and wipe clean and you're all set!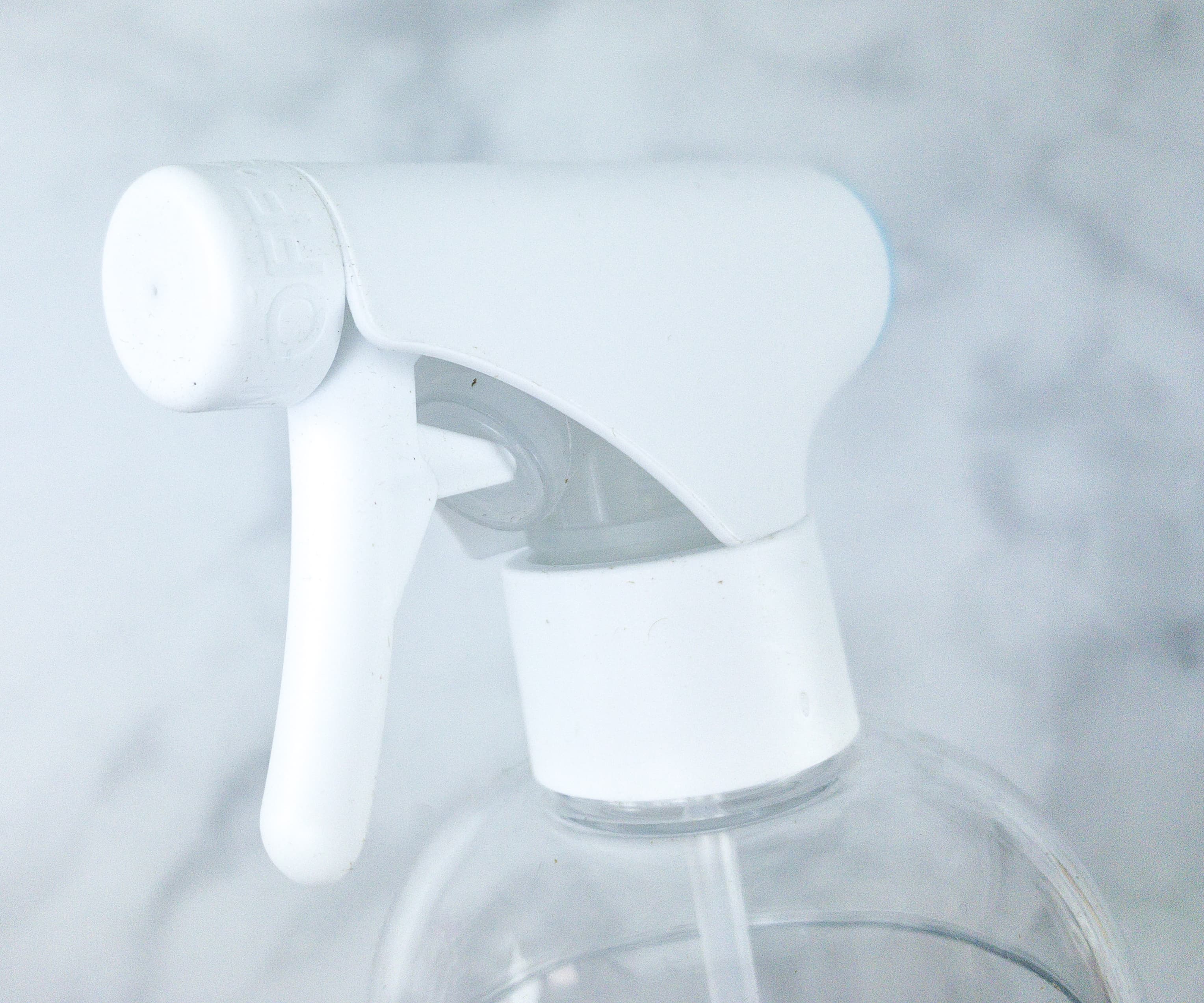 I like that the spray nozzle can be turned on/off so you won't have accidental sprays! It also gives a perfect and even mist on surfaces! Also the trigger is pretty much the best I've ever used!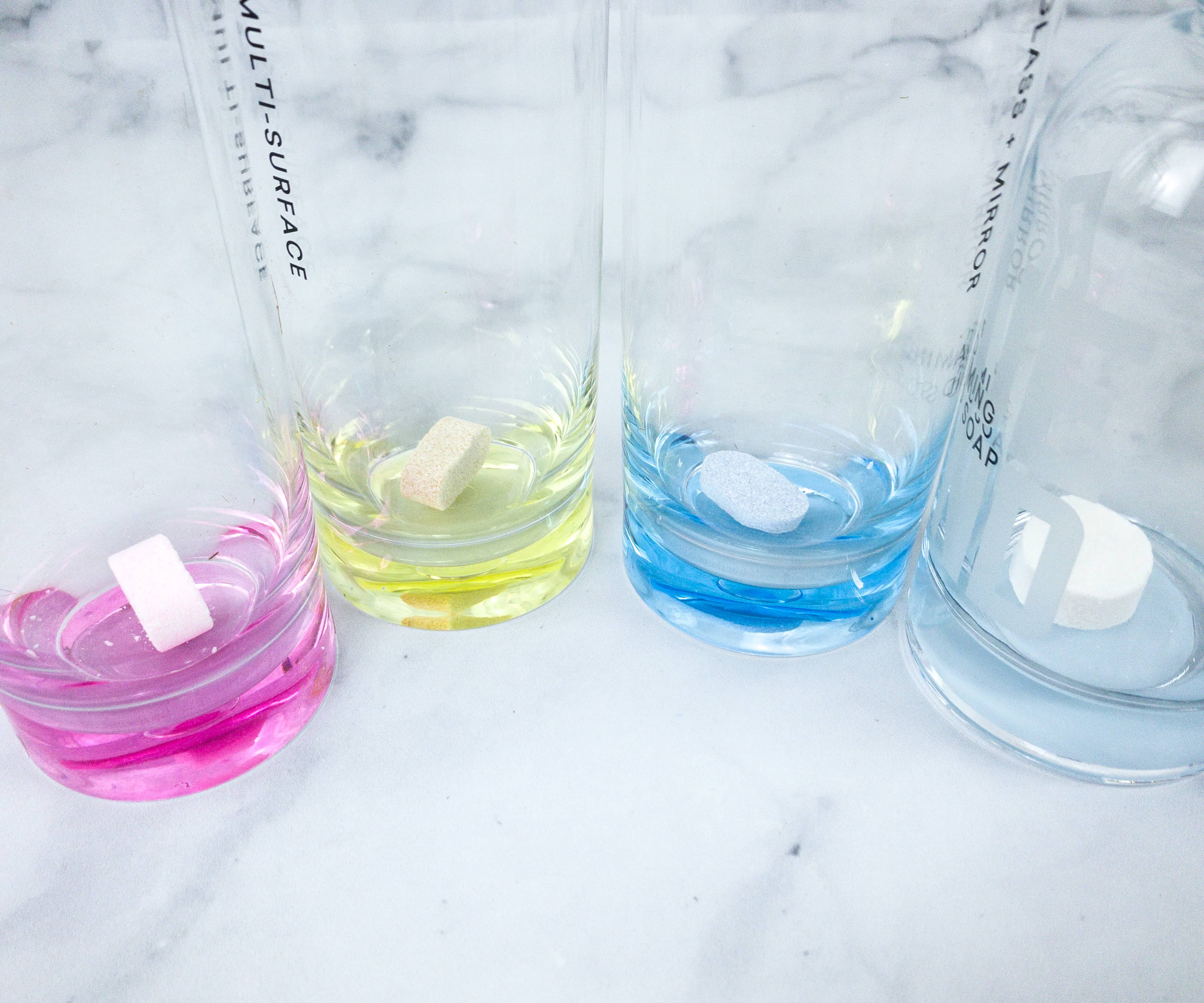 As mentioned earlier, preparing these cleaning products is super easy. Just remove the tablets from their packaging, put inside the corresponding bottle, fill with hot or warm water, and then put the nozzle back so it's secured.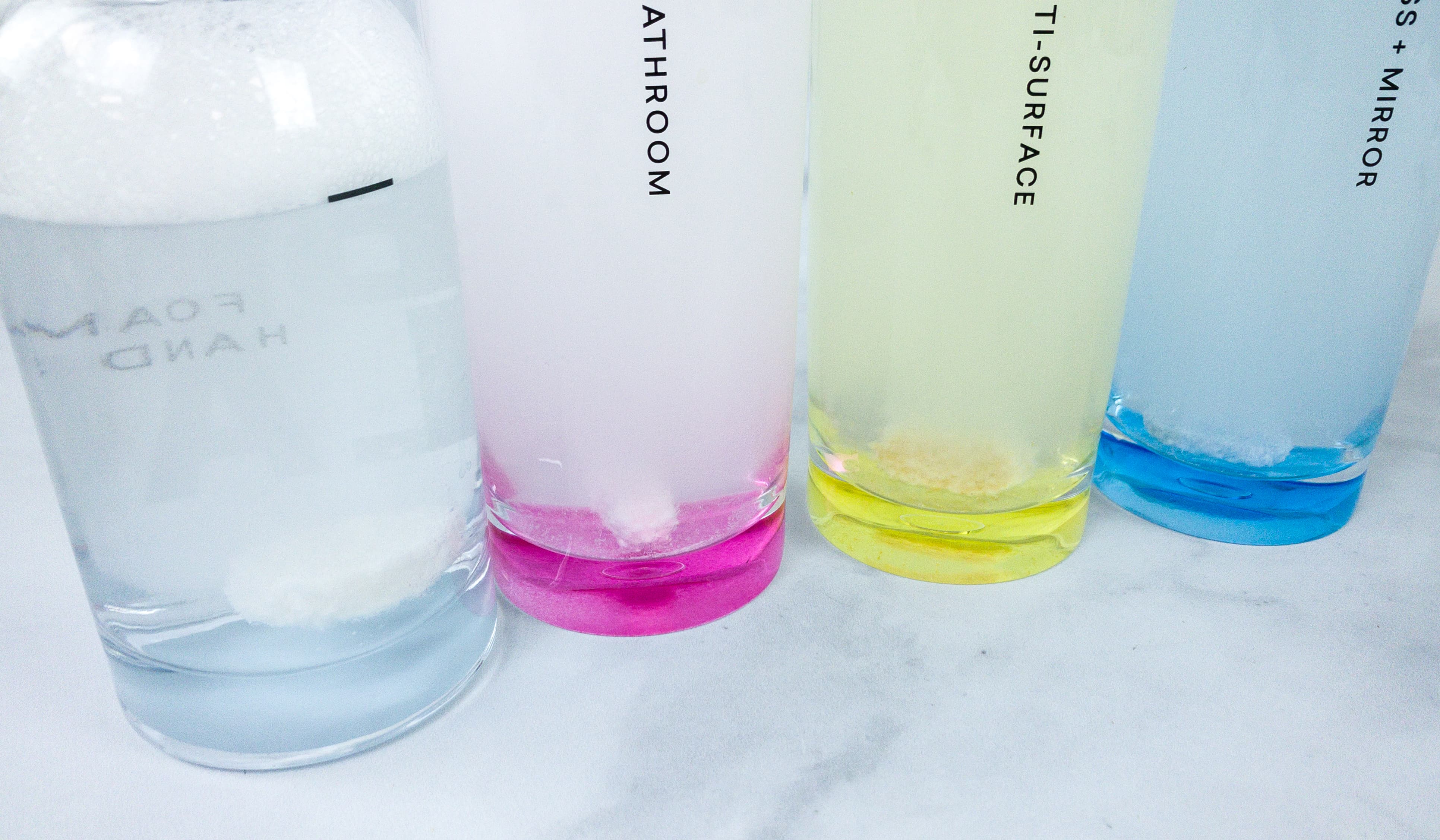 The tablets fizz once the water has been added! I really love that I can see what's happening inside because the bottles are all clear.
You just have to wait for the tablets to dissolve and then you can start cleaning!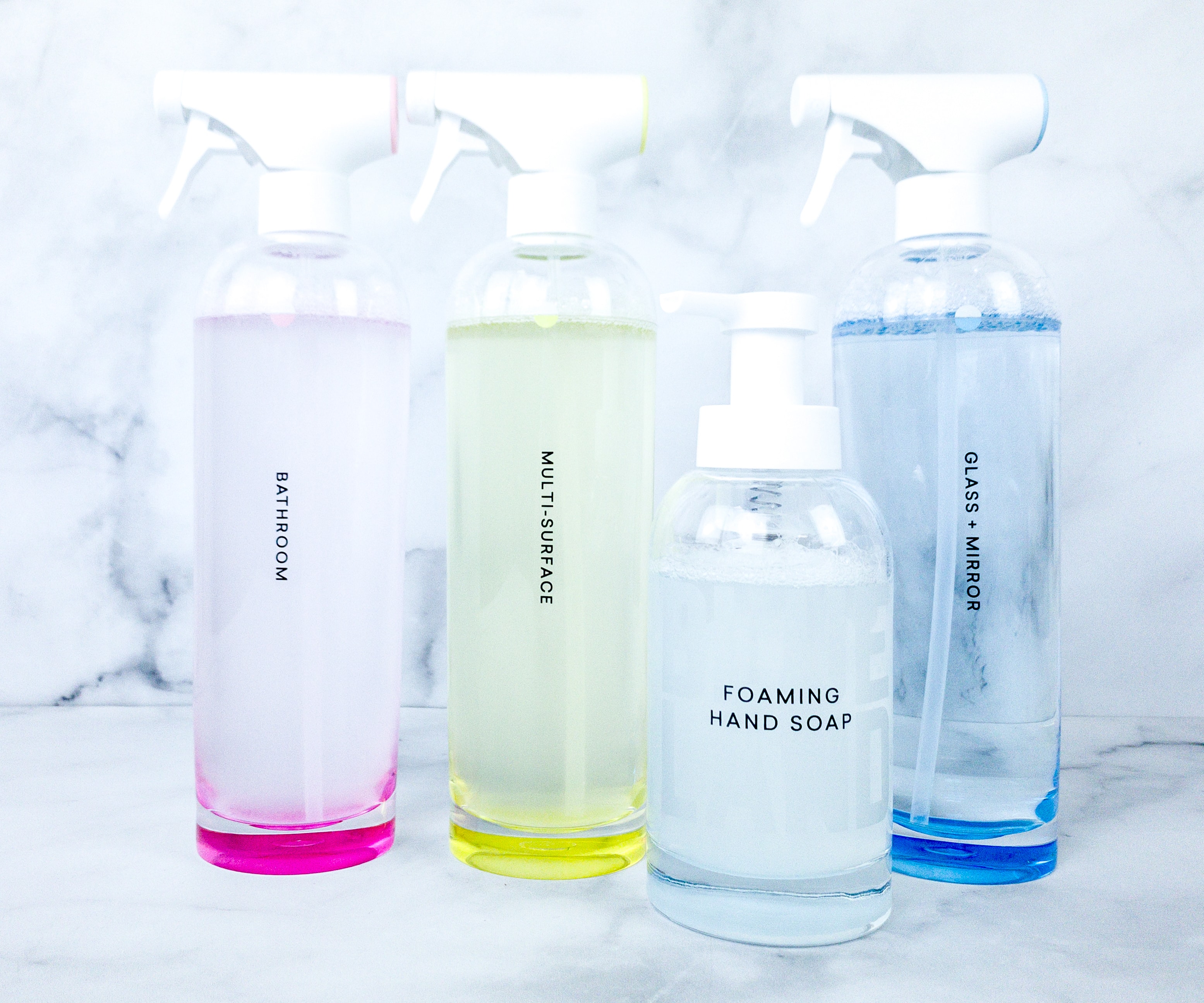 The water turns a bit cloudy and there's no more solid matter at the bottom which means the product is completely dissolved and ready for use!
This box has absolutely wowed me! The cleaning products work as promised, and they are eco-friendly as well! The forever bottles are just amazing, as they can be reused forever. The quality of the bottles lead me to believe that I'll use them forever – they are the BEST triggers I've ever used on a household cleaning product (and I have reviewed and sampled soooo many!). I love everything from the color-coding to the brilliant idea of making the solutions into tablets so it's easier for us to stock up! It saves up space and lessens the amount spent on cleaning supplies because you just need refills! This is so amazing because you also get to help the Earth since you're no longer going to need single-use plastic packaging. Truly, Blueland is an innovative way to keep your home clean and to encourage you to leave fewer carbon footprints and save the Earth!
Are you getting Blueland?