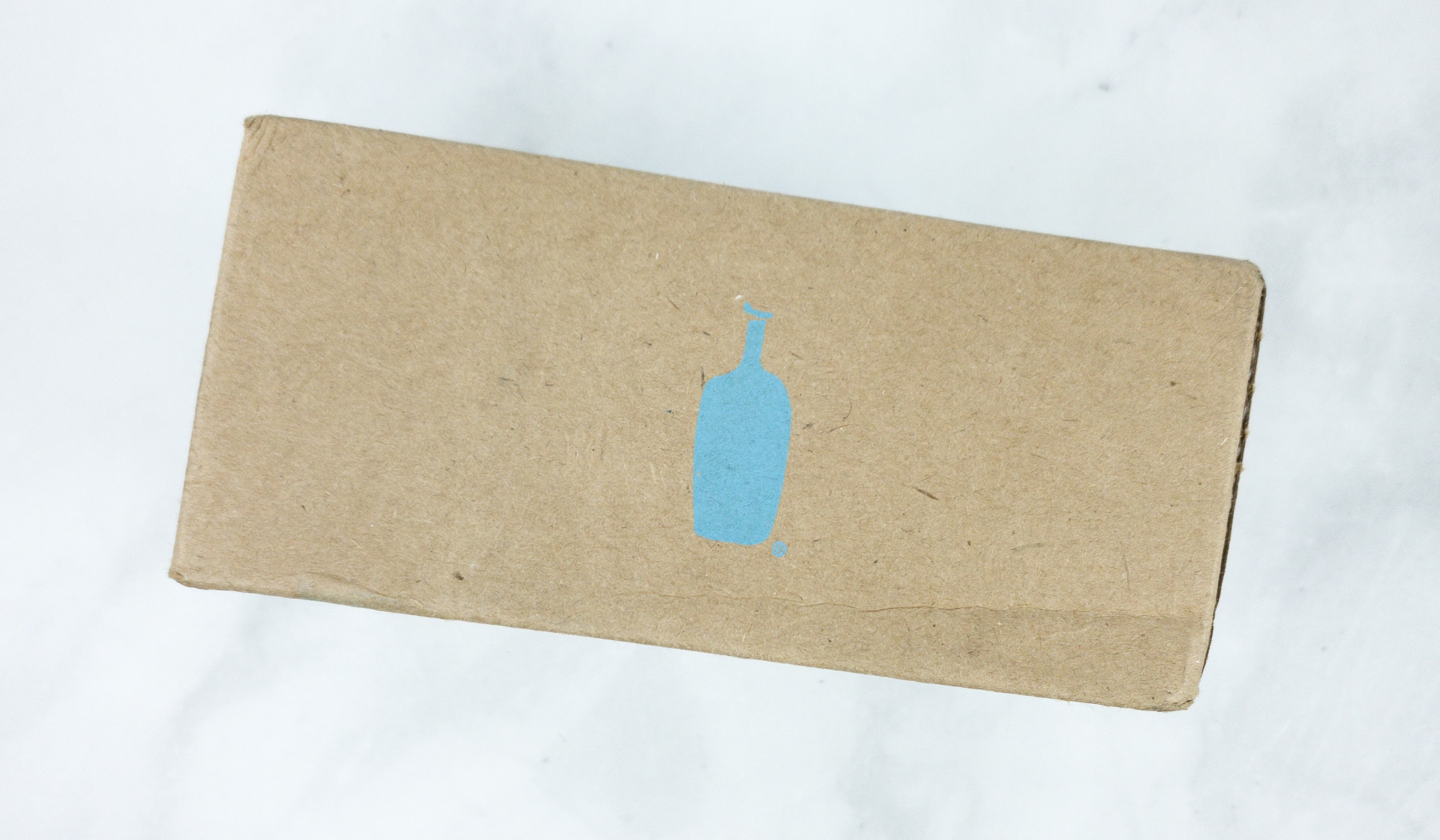 Blue Bottle Coffee is a coffee subscription with multiple options to suit your coffee needs. You can choose from blends, single origins, or even espresso and they are roasted and shipped within 48 hours of ordering! You can order a half, standard, double, or triple sized bag of beans. The prices vary a bit depending on your coffee selections – my December coffee was $15 + $5 flat-rate shipping.
DEAL: Get a free trial when you use this link, no coupon code needed!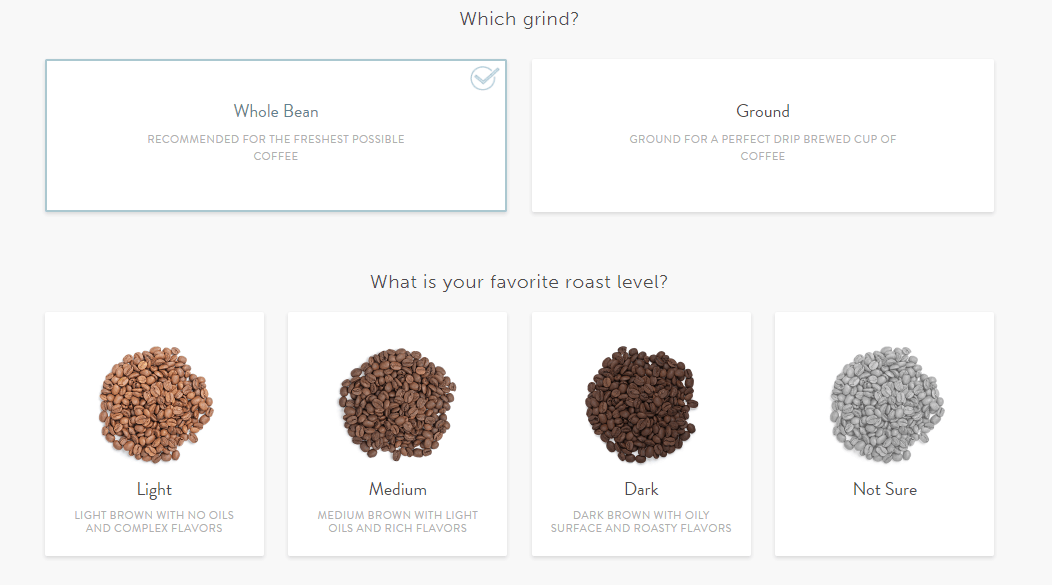 You can start by choosing what type of coffee  you want – ground or whole bean. Plus let them know what roast level you prefer, how you plan on preparing your coffee, do you drink it black or with additions, how much coffee you make at home, etc. There were 10 questions in all!
Subscribers can choose from among Origins, Blend, Espresso, or one of the 8 specialty subscriptions available, as well as change the frequency and amount of coffee to be received in each shipment.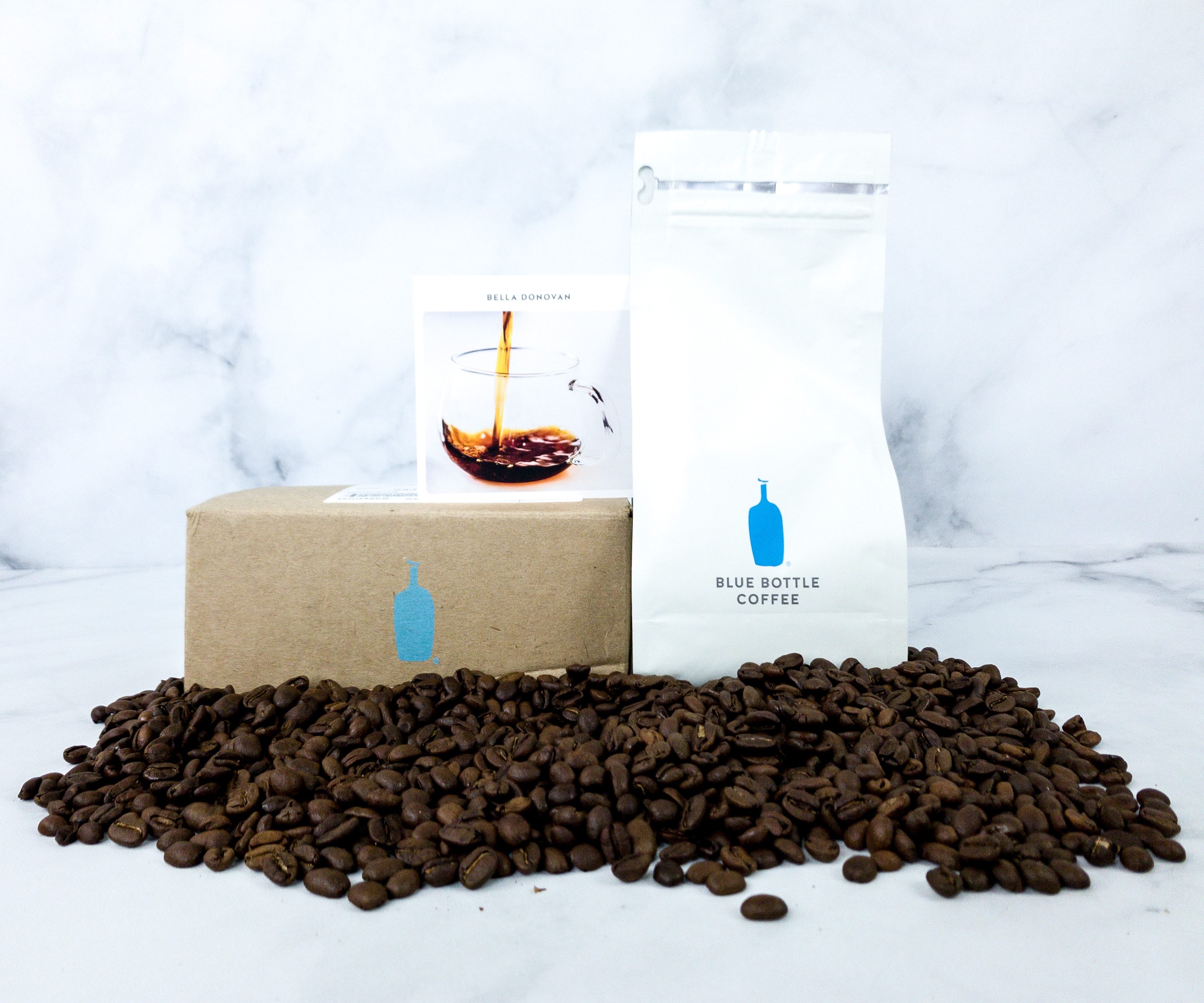 Everything in my March 2020 box!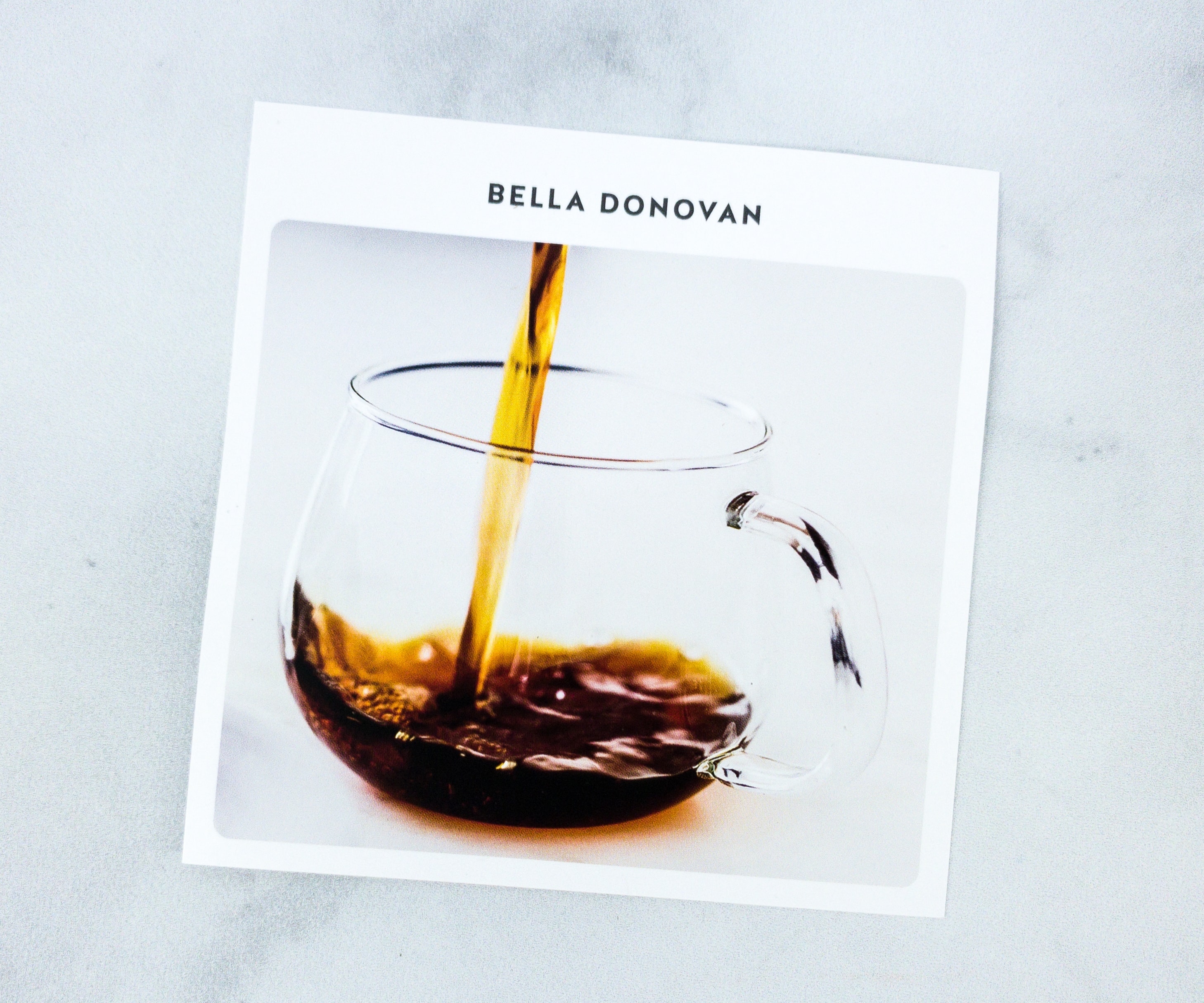 According to the card, this month's featured coffee is Bella Donovan.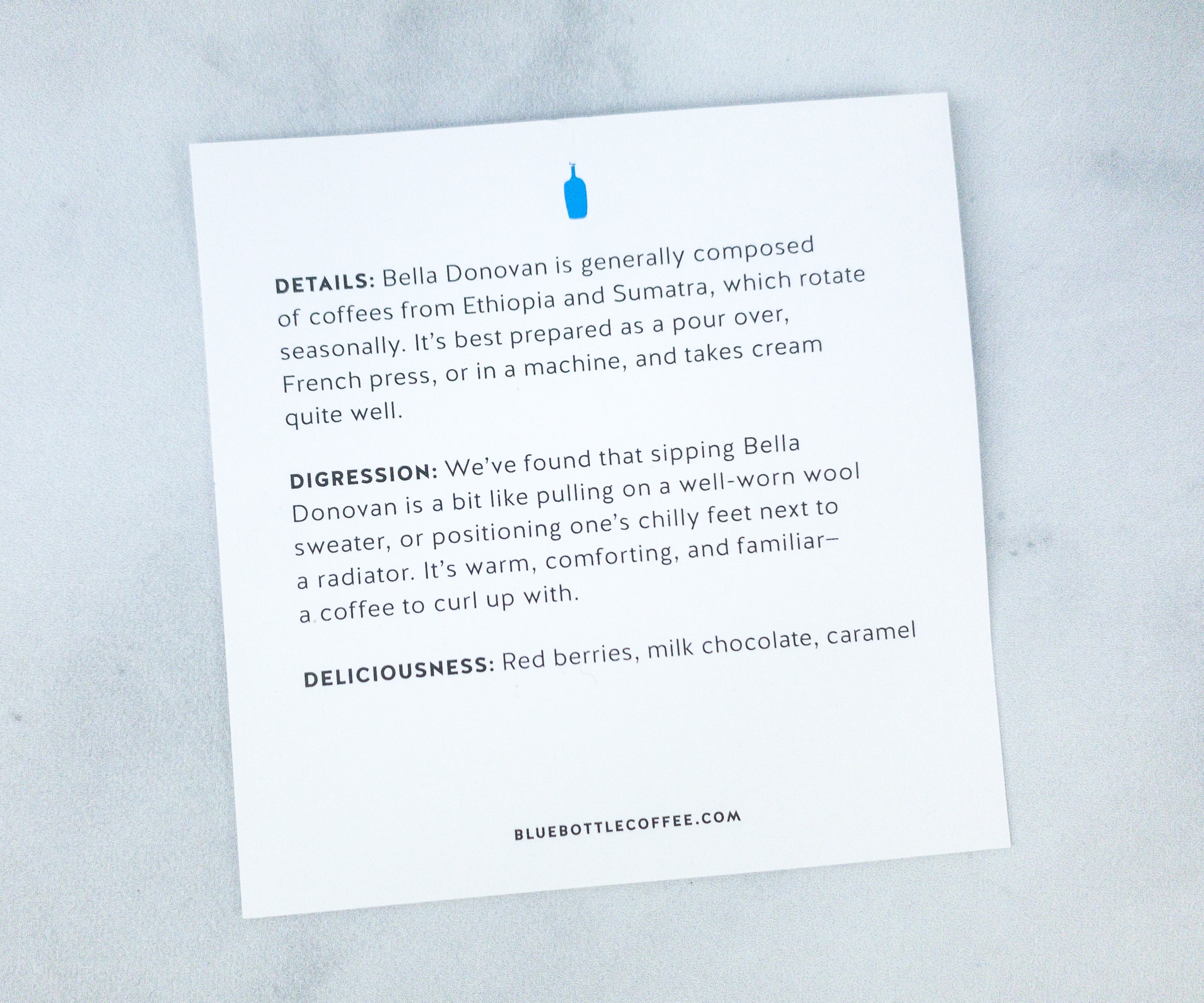 The back of the card features the tasting notes and brewing suggestions.
Blue Bottle Coffee Bella Donovan Blend ($29) This month's featured coffee is one of Blue Bottle's flagship blends, Bella Donovan.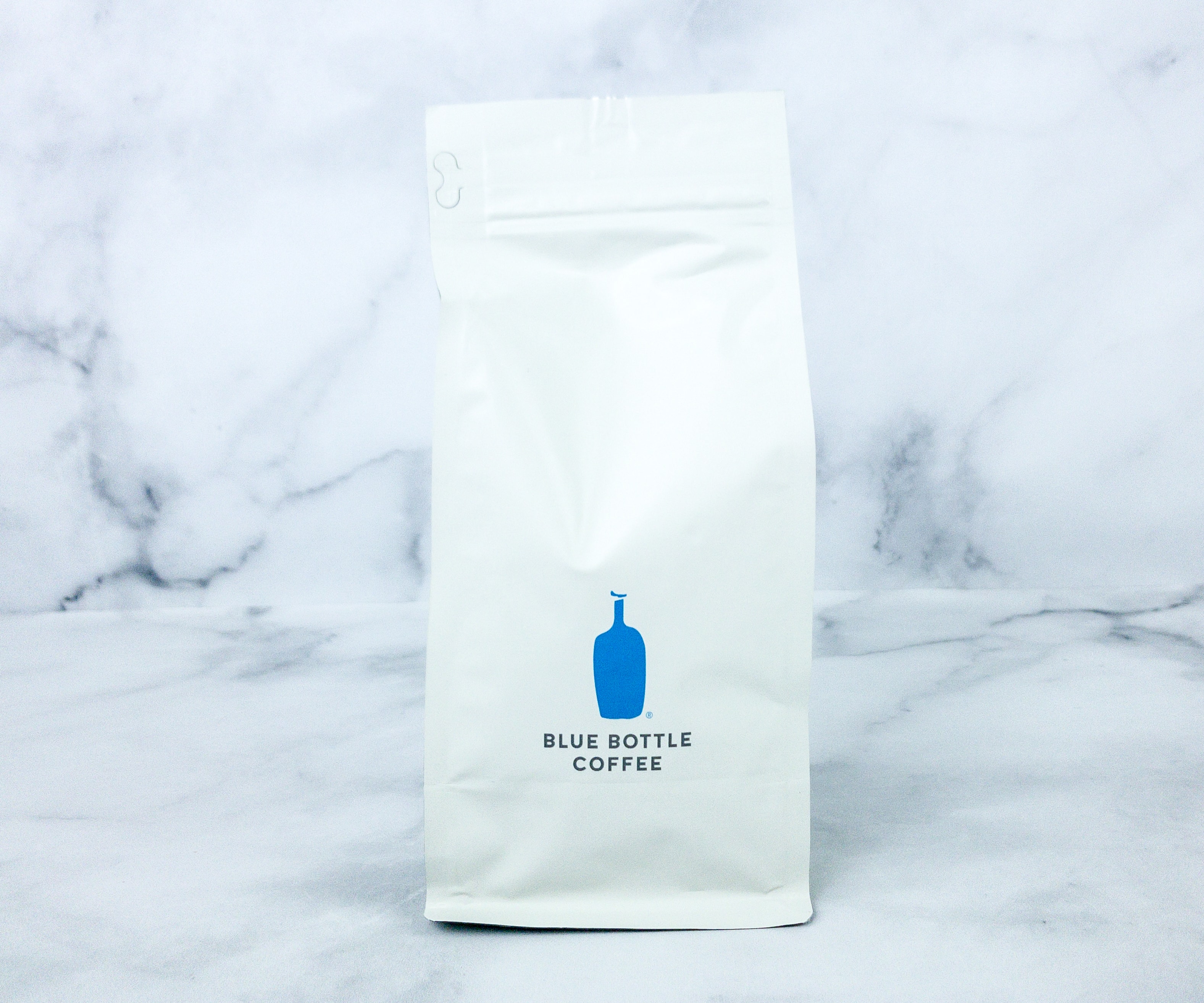 These coffee beans are made using the freshest and highest-quality coffee beans sourced from the high grounds of Ethiopia and Sumatra.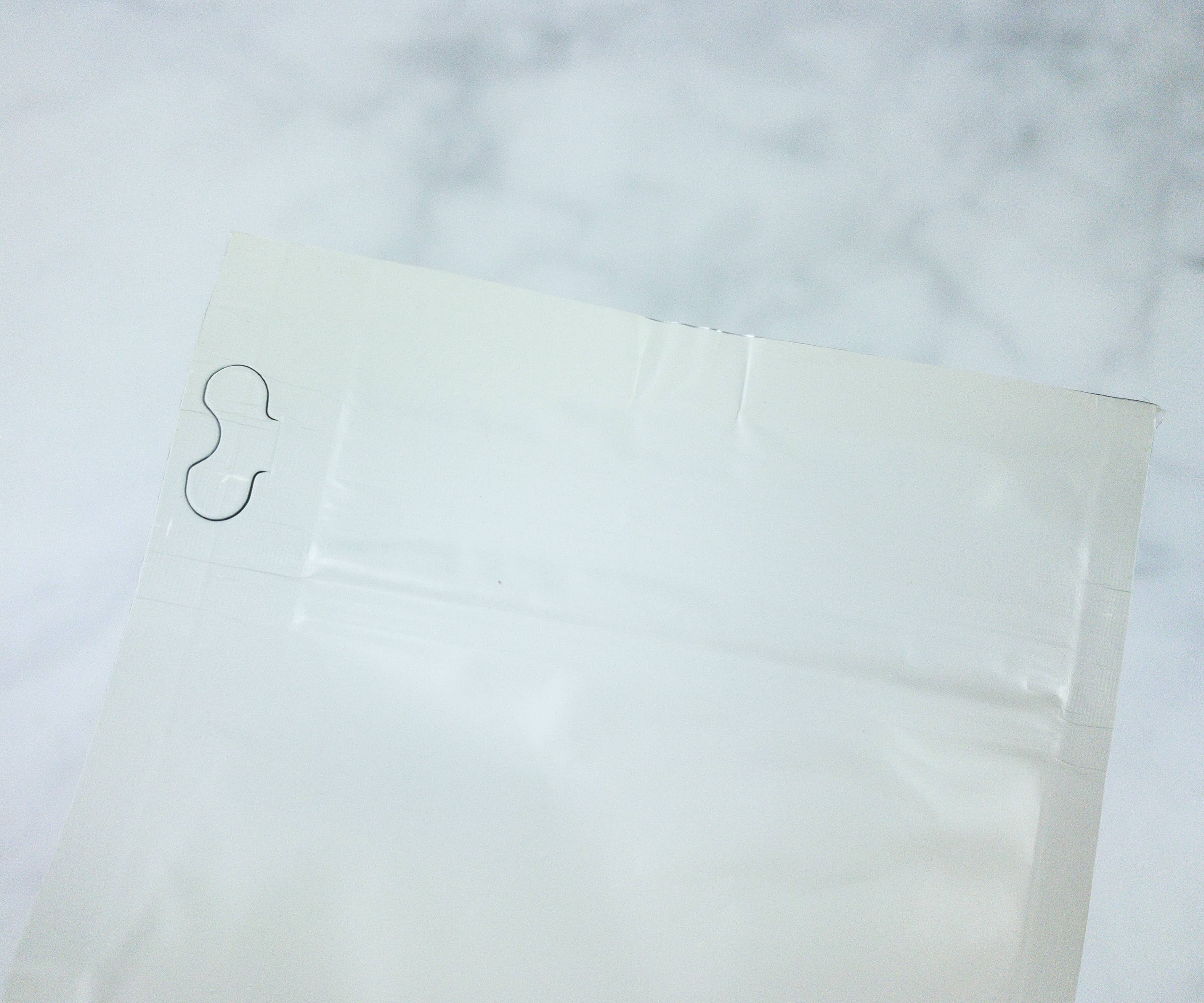 This bag of coffee from Blue Bottle comes in their trademark resealable packaging, so you can maintain the freshness of the coffee beans for a longer period of time, even without moving them to another container.
The roast is just past medium, with the beans showing the slightest bit of glossiness.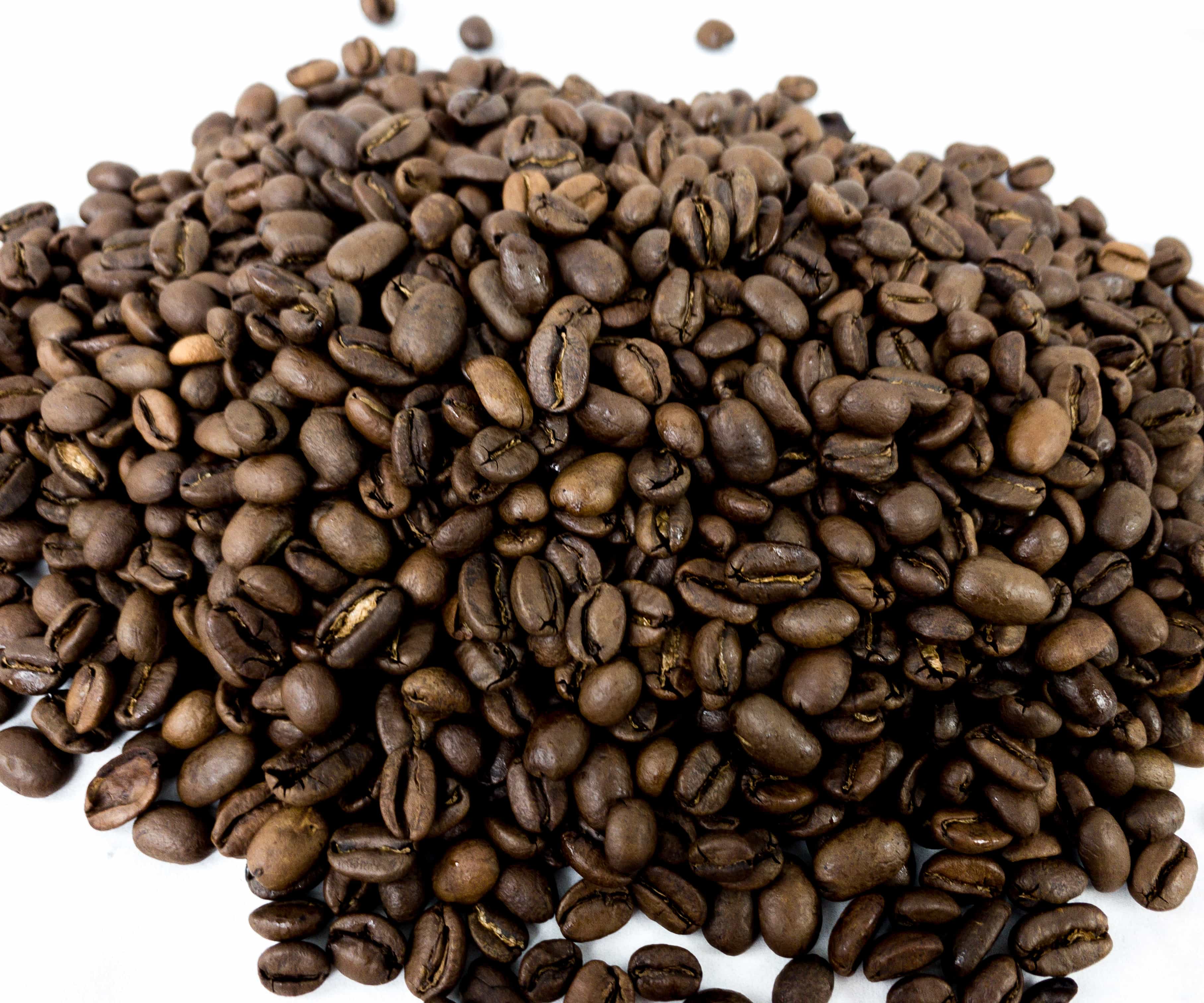 I love getting whole beans, because they seem to keep their flavor better than pre-ground, and you can grind on-demand to suit your tastes — with the proper grind, this blend is good for all brew methods — pour over, French press, coffee maker, AeroPress, Chemex, espresso, cold brew, etc. I use an adjustable electric burr grinder, and then I make my coffee Americano style with an Aeropress.
This blend brews up very dark, with a bit of a mahogany tone. It puts out a nice warm, almost peaty aroma.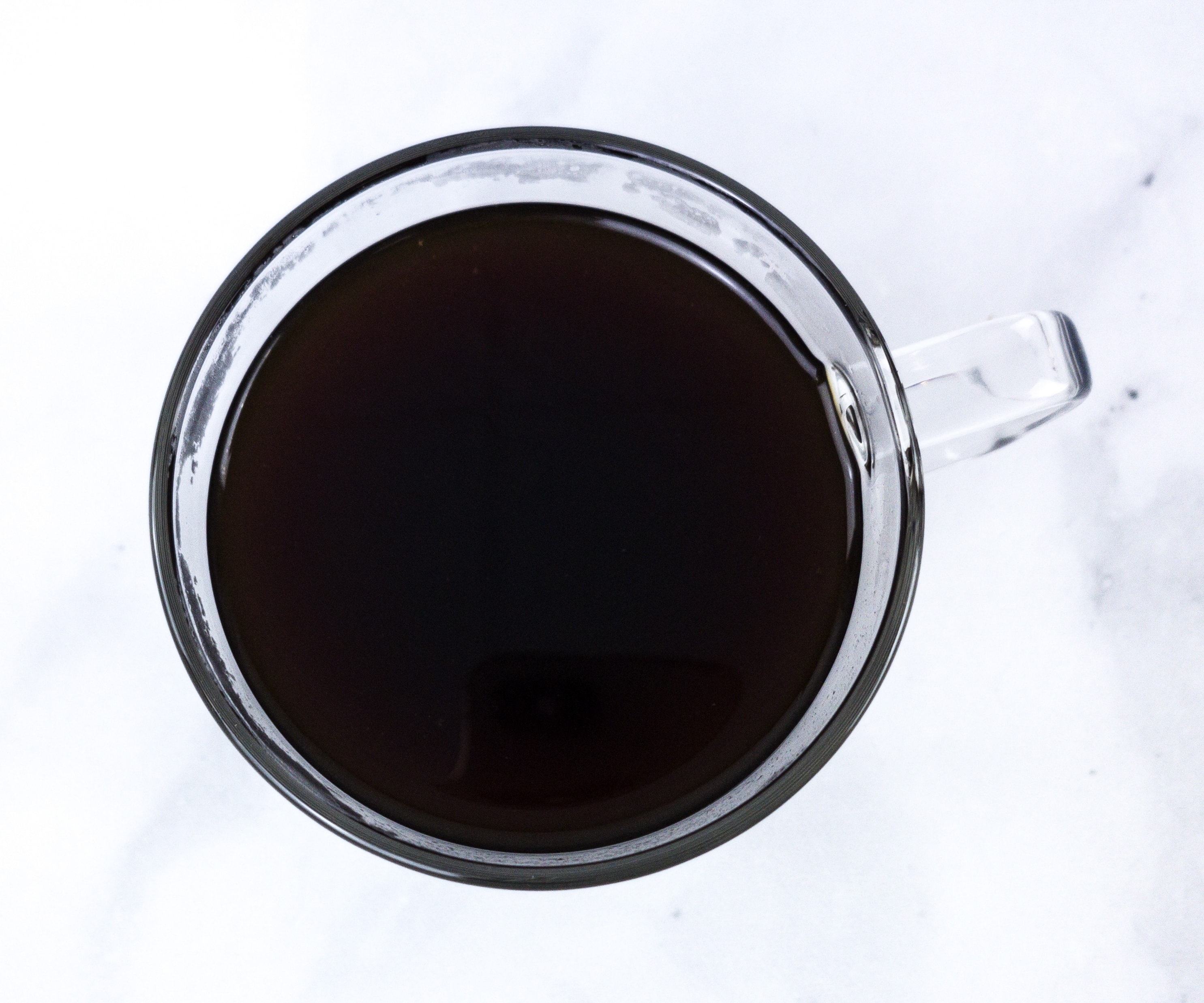 Bella Donovan tastes really great, as it features a pleasant balance of rich and bright flavors. There is no bitterness or even burnt taste, just a well-balanced cup of coffee with caramel-like sweetness.
Blue Bottle Coffee never ceases to amaze us with its high-quality coffee blends! I think it's wonderful that they offer so many choices not only in coffee types but in options for how often you would like to receive the coffee. I really love this month's featured whole bean coffee, as it has a very pleasant and comforting taste, making it an ideal all-around coffee. If you are a coffee lover like me who wants to try a variety of coffee from around the world, this is the coffee subscription is where it's at!
Are you getting Blue Bottle Coffee?