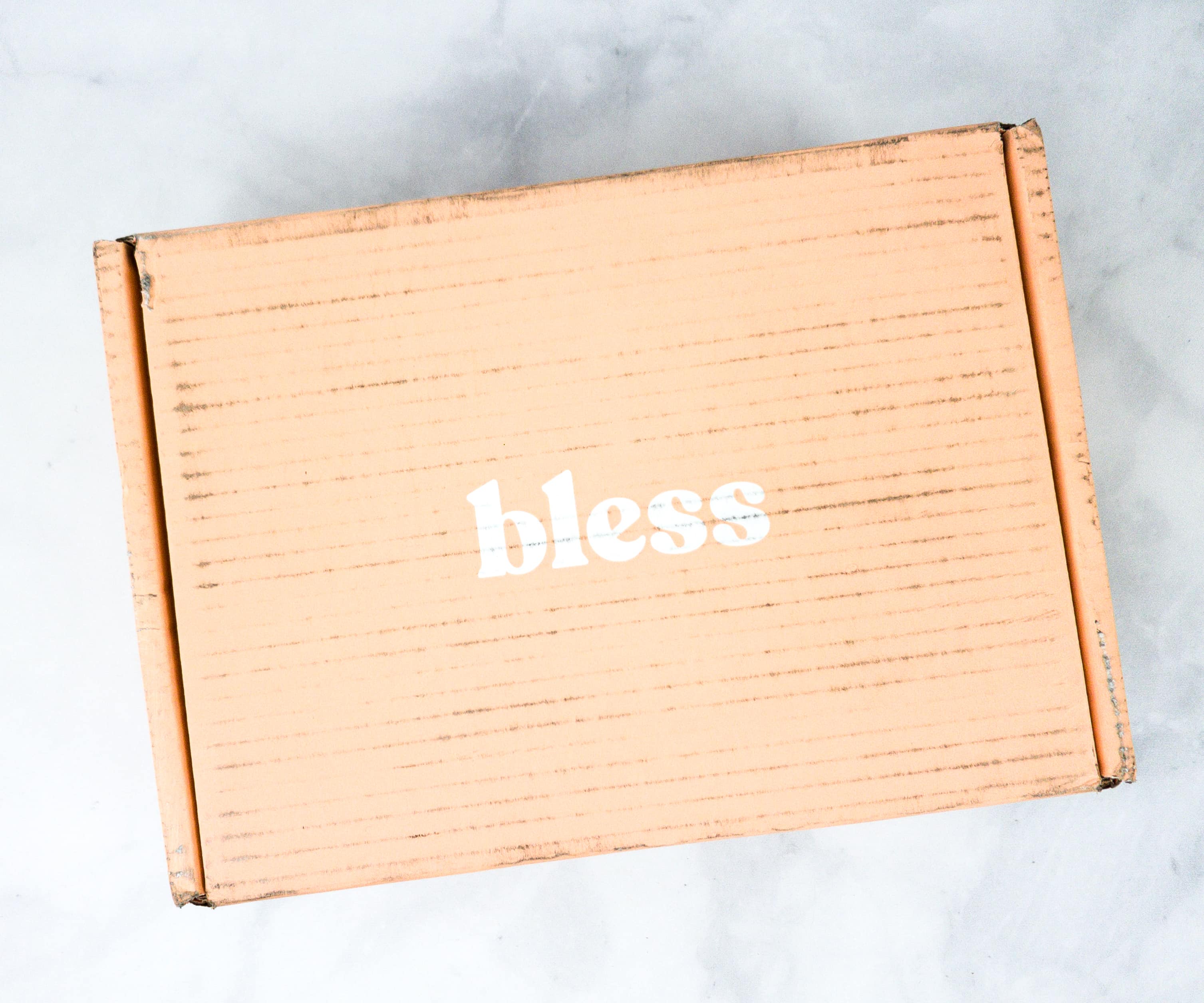 Bless Box is a monthly women's subscription box by Sazan Hendrix. The box is curated around the categories of beauty, health, and style – all things that make you (and Sazan) happy. The box is $29.99 per month plus $7.50 shipping.
DEAL: Use the coupon code VIP25 to save 25% on your first Bless Box.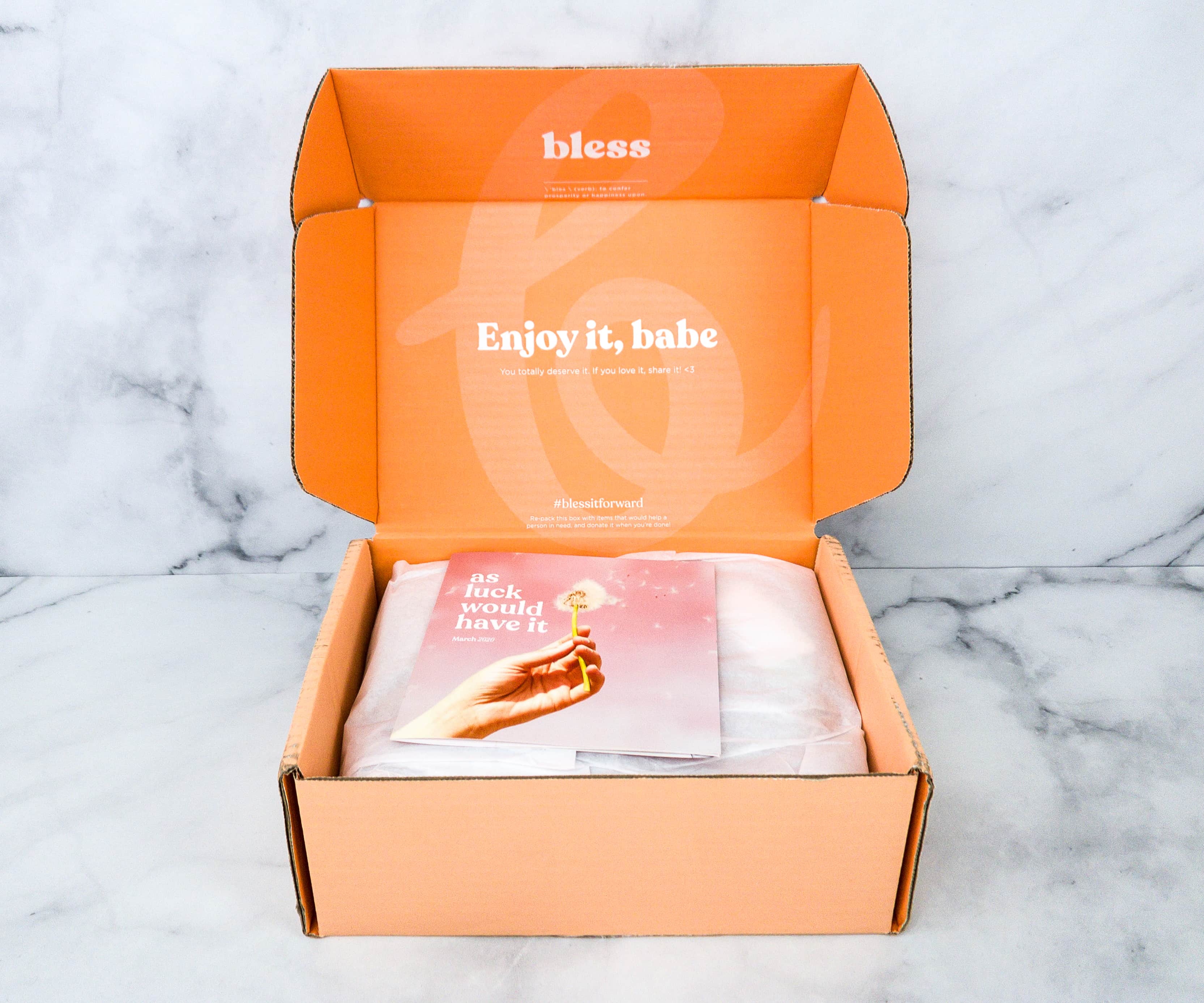 Upon opening, I was greeted with a nice card that says the theme for this month.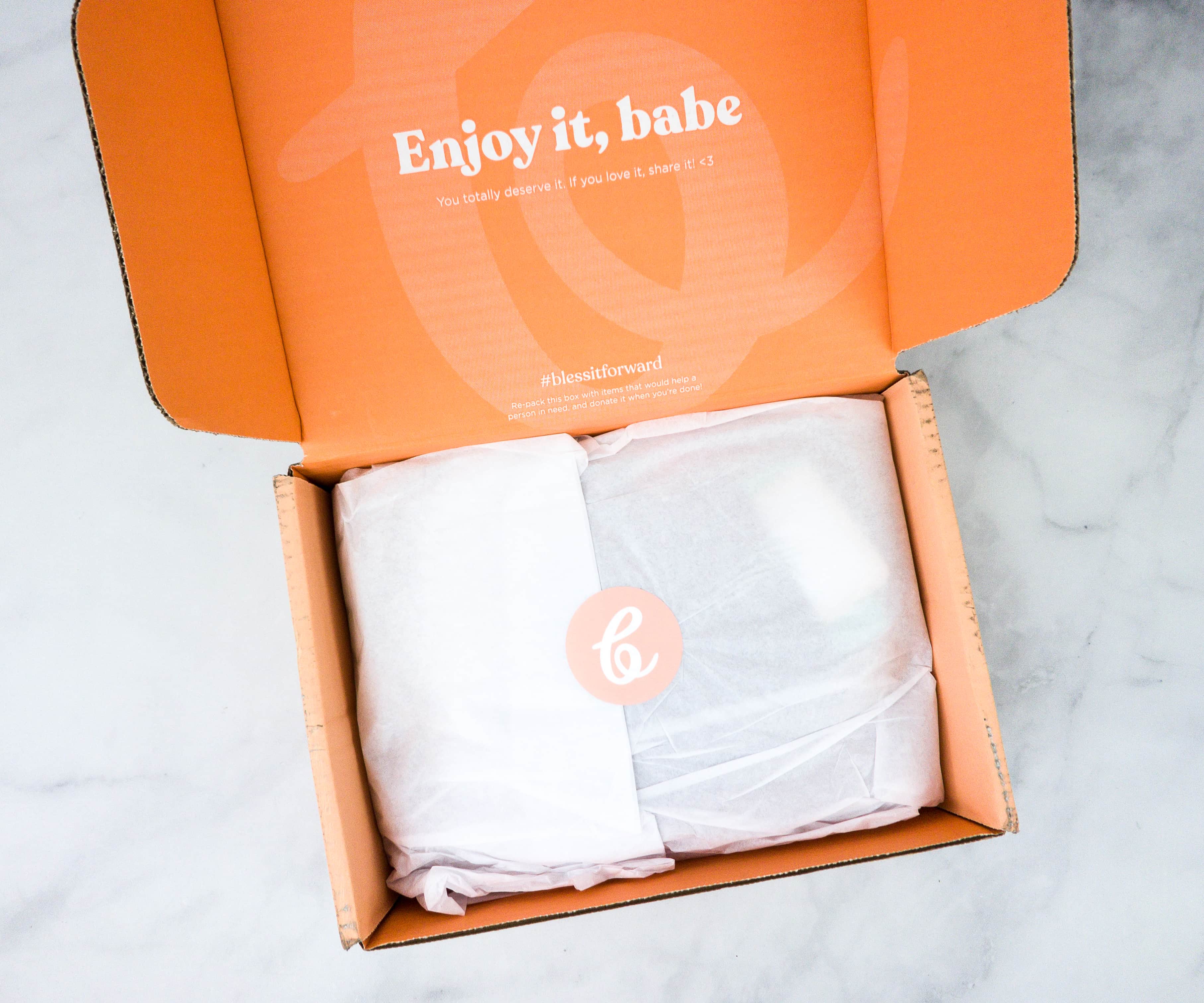 The items were wrapped in white tissue paper and sealed with a sticker.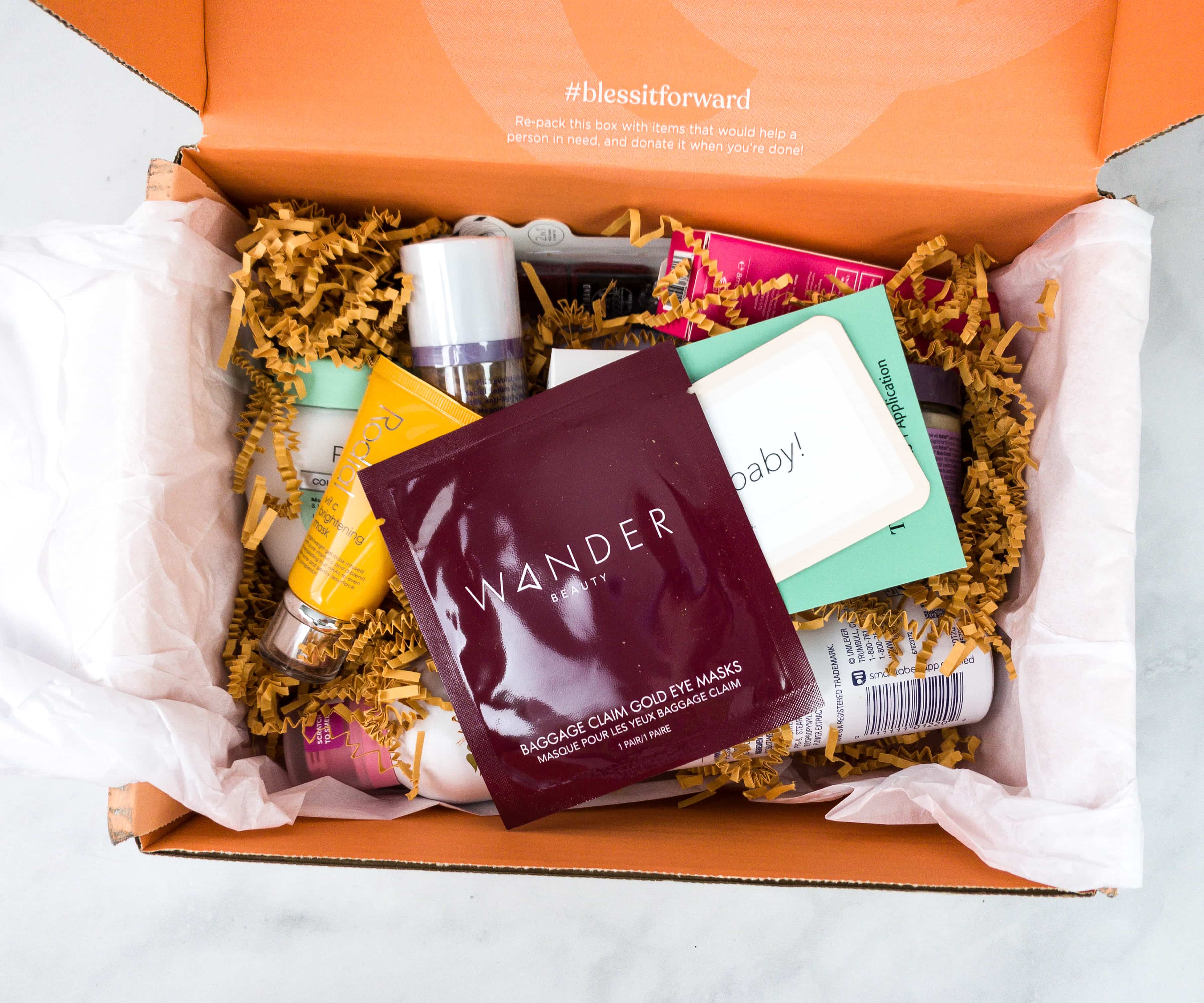 The items were also cushioned with squiggles.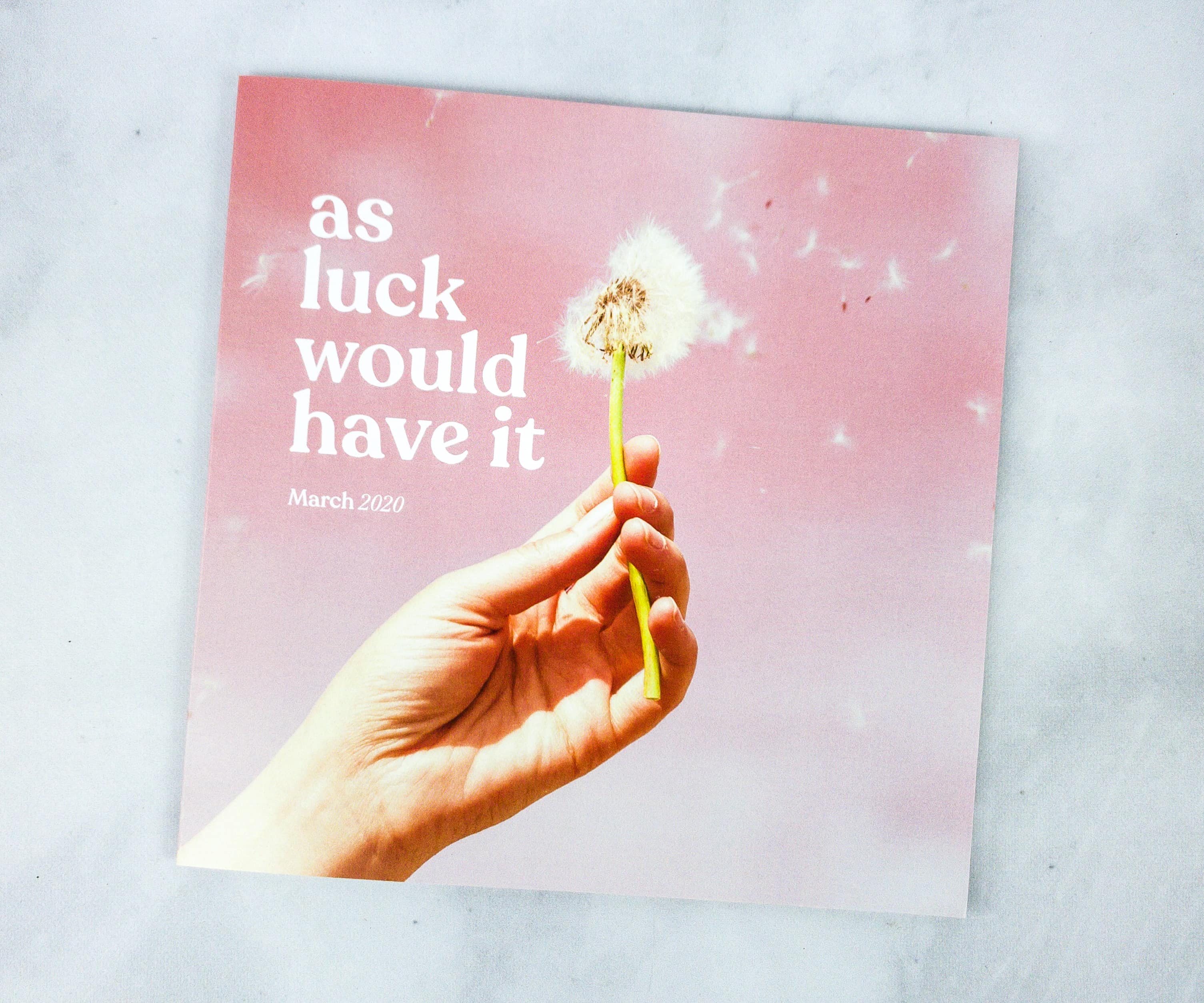 No more lengthy magazine, just a simple card.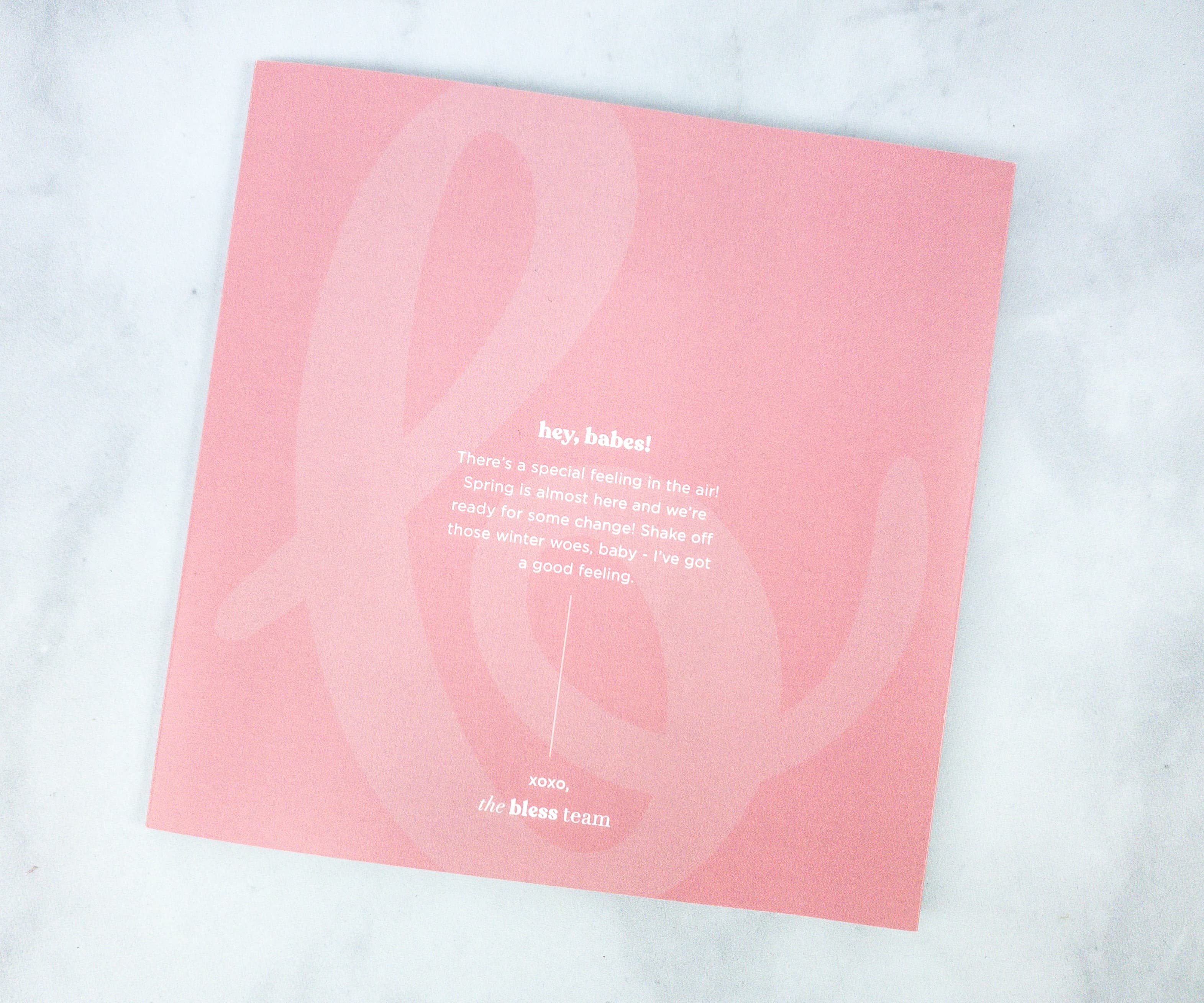 There's a note from the bless team at the back.
Hey babes! There's a special feeling in the air! Spring is almost here and we're ready for some change! Shake off those winter woes, baby ⁠— I've got a good feeling.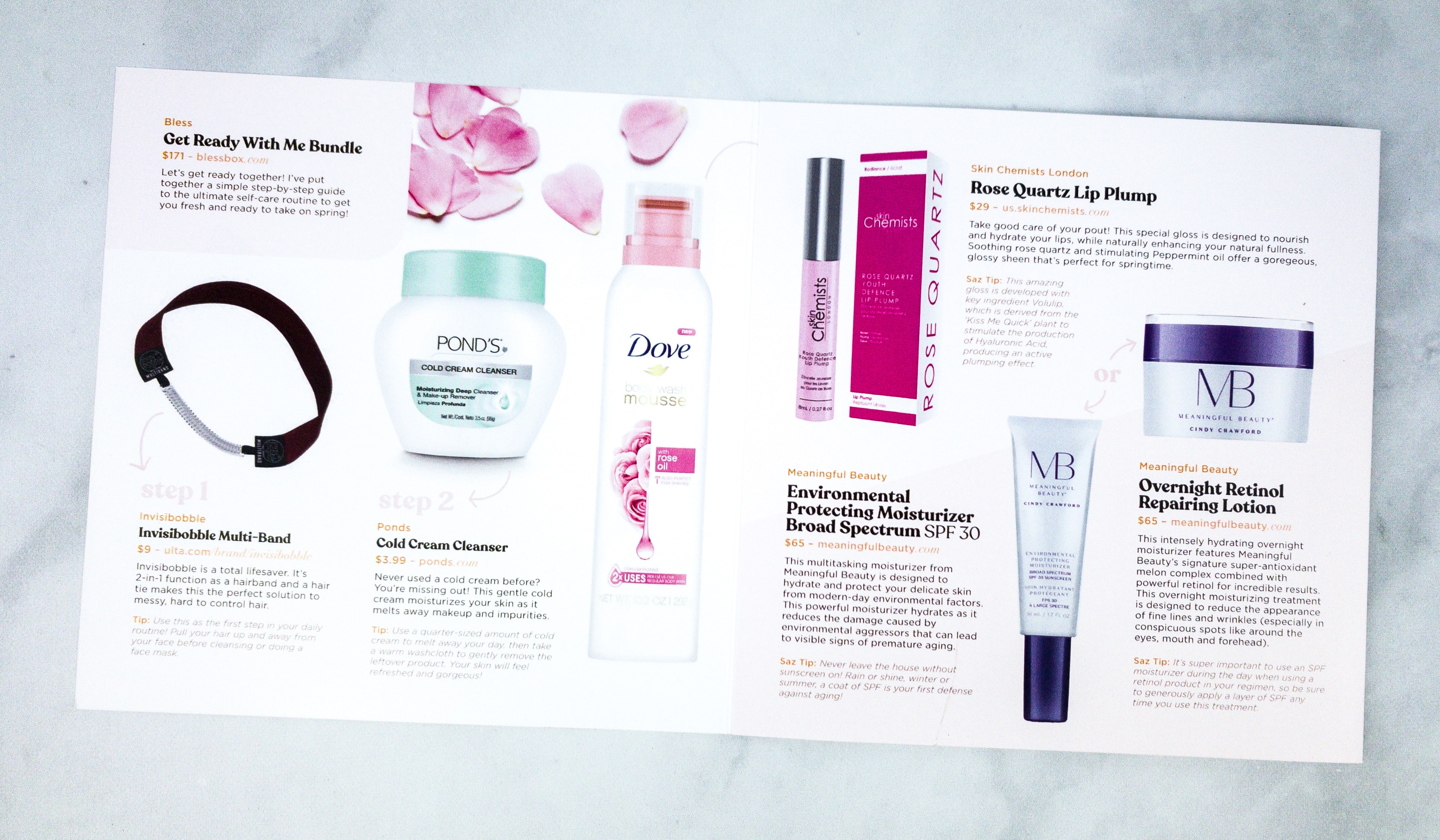 Inside, there's a list of all the items in the box with brief descriptions. There's also a link to the online catalog.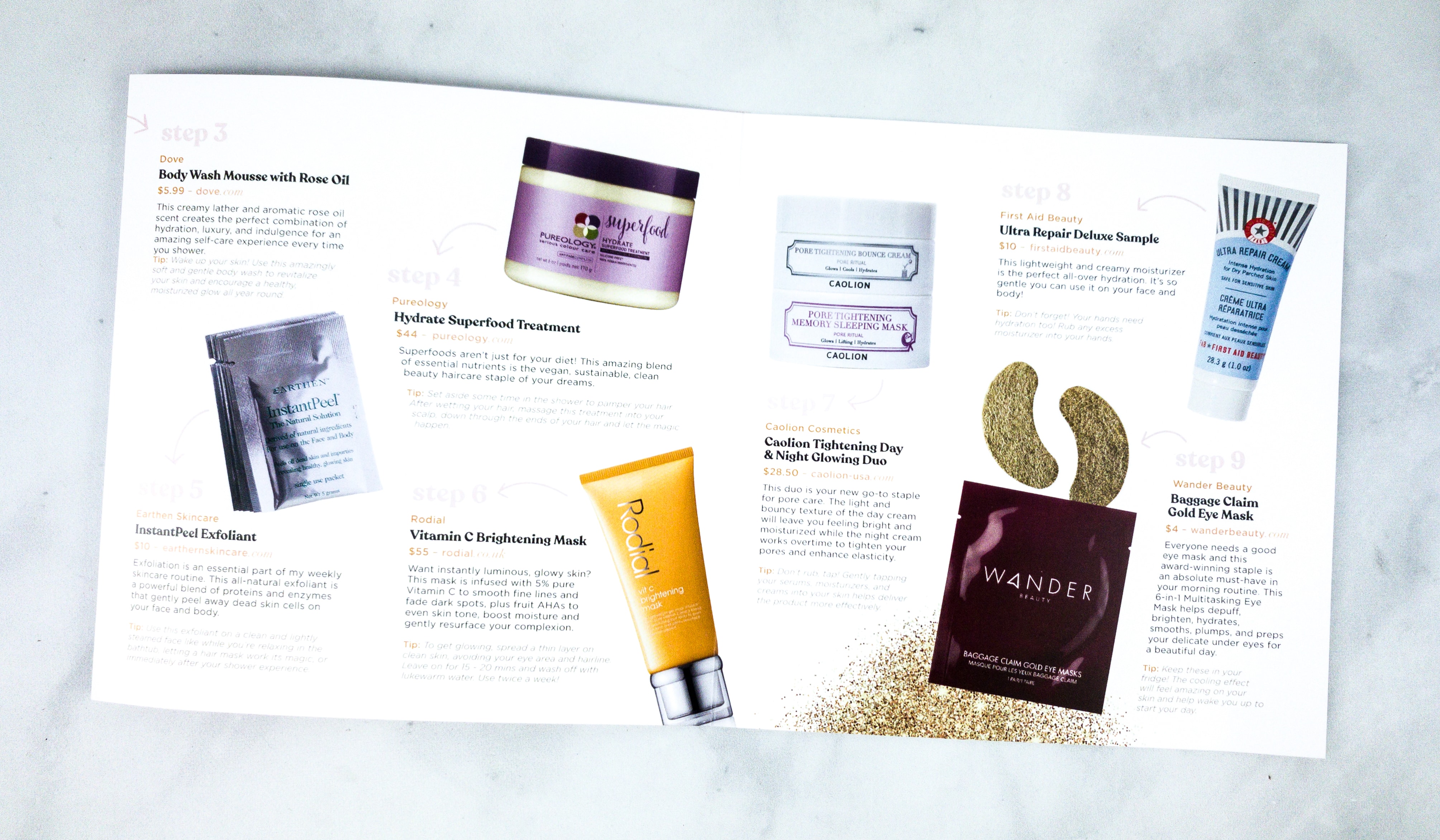 Some of the products you can get in the box are from Dove, Pureology, Rodial, Wander Beauty, and more!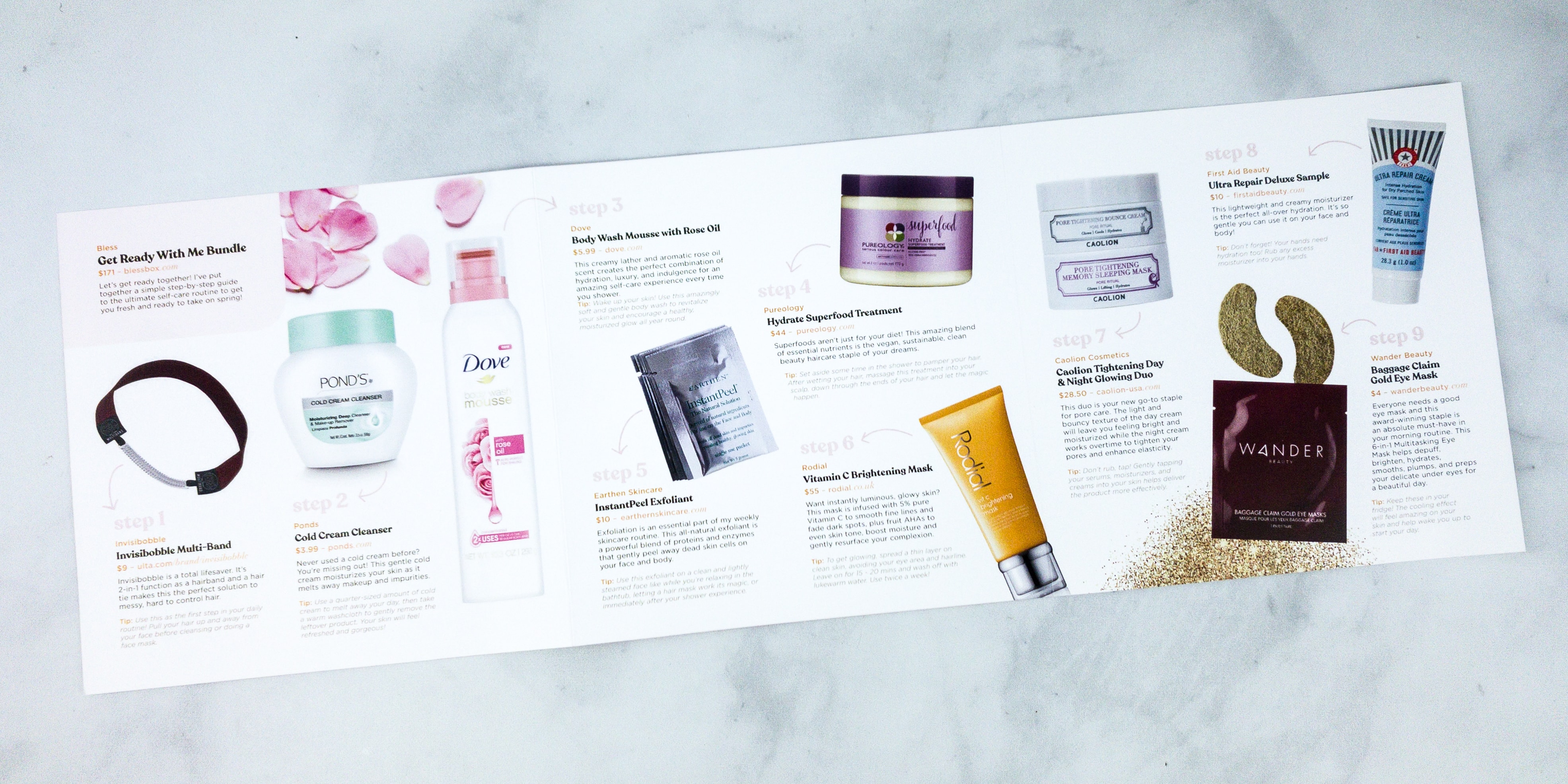 They also list usage tips per item!
Some of the tips are from Sazan herself!
You're a winner, baby!
From ManiMe and Bless, I can get a FREE customer gel manicure!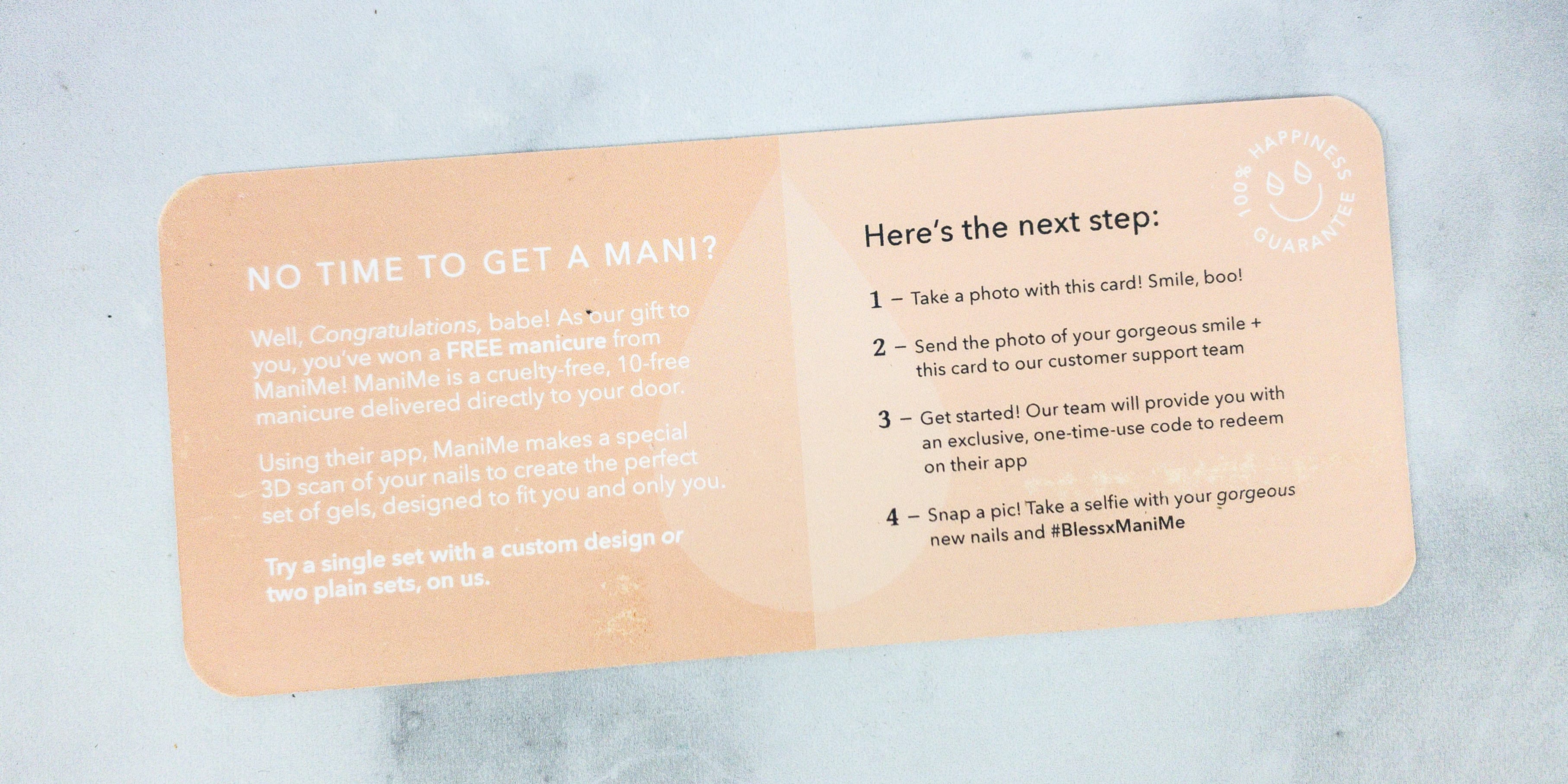 My box includes a free manicure coupon from ManiMe!
Well, Congratularions, babe! As our gift to you, you've won a FREE manicure from ManiMe! ManiMe is a cruelty-free, 10-free manicure delivered directly to your door.

Using their app, ManiMe makes a special 3D scan of your nails to create the perfect set of gels, designed to fit you and only you,

Try a single set with a custom design or two plain sets, on us.
Everything in the March 2020 box!
Wander Beauty Baggage Claim Gold Eye Masks ($4.16) This pack contains a pair of single-use eye masks that helps brightens, hydrates, and reduce the appearance of dark circles. It contains calendula extract that depuffs tired under eyes, camu camu extract that brightens the dark circles, and hyaluronic acid that hydrates the skin. Leaving zero residues, it helps prepare your skin for easy and smooth makeup application!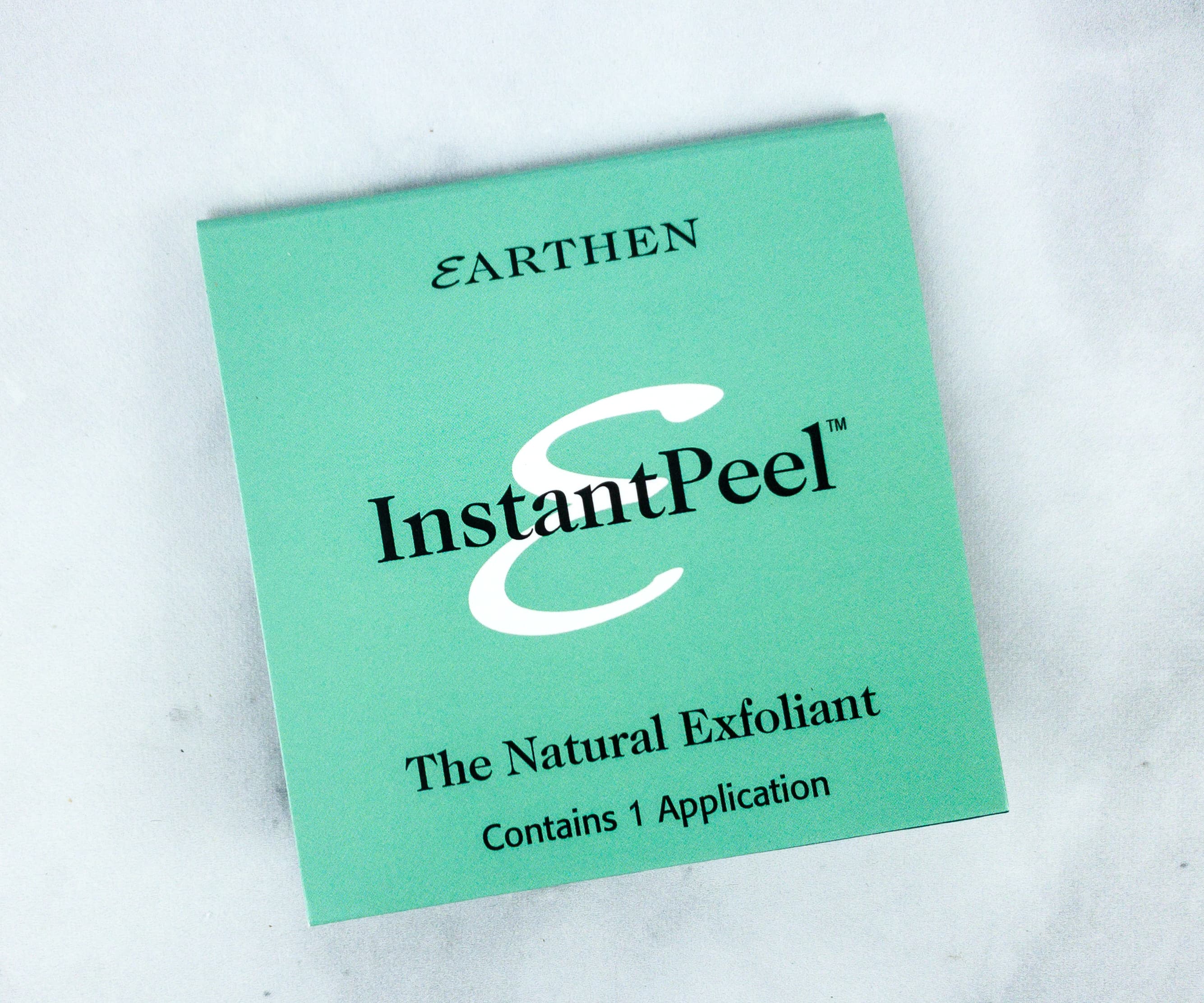 Earthern Skincare InstantPeel Exfoliant ($8.33) This exfoliant was created as an alternative for those who don't like dermabrasion or harsh acid face peels. It contains proteins and enzymes that help peel away dead skin cells gently on the face and body, and it's ideal even for the most sensitive skin types.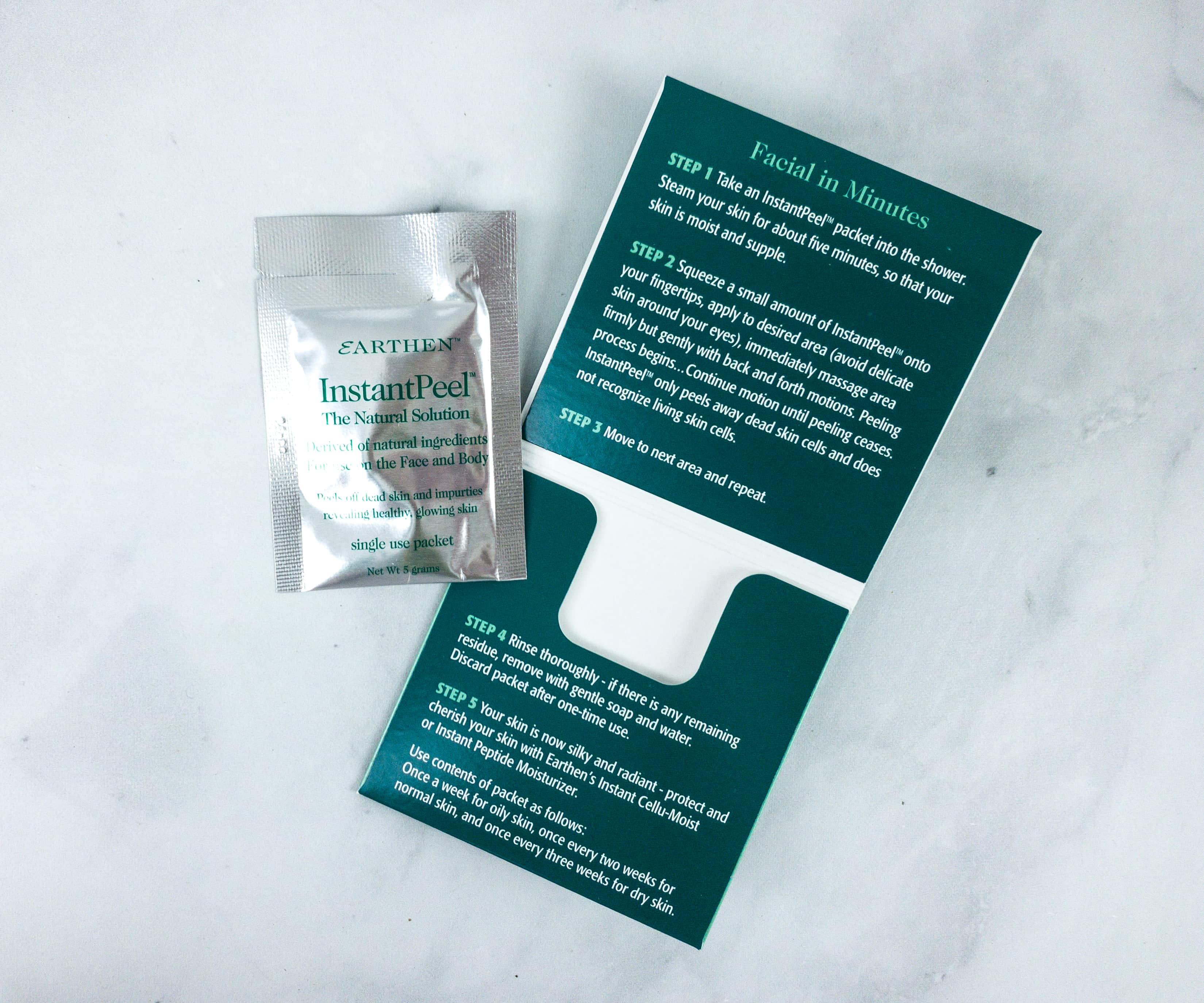 To use, take a packet into the shower and steam your skin in about 5 minutes so that it will become moist and supple. Squeeze a small amount of the product into fingertips and apply it to the desired area, massage firmly but gently. The peeling process begins and continue massaging until it ceases. Do the same in other areas. Rinse thoroughly and if there are residues, remove with soap and water.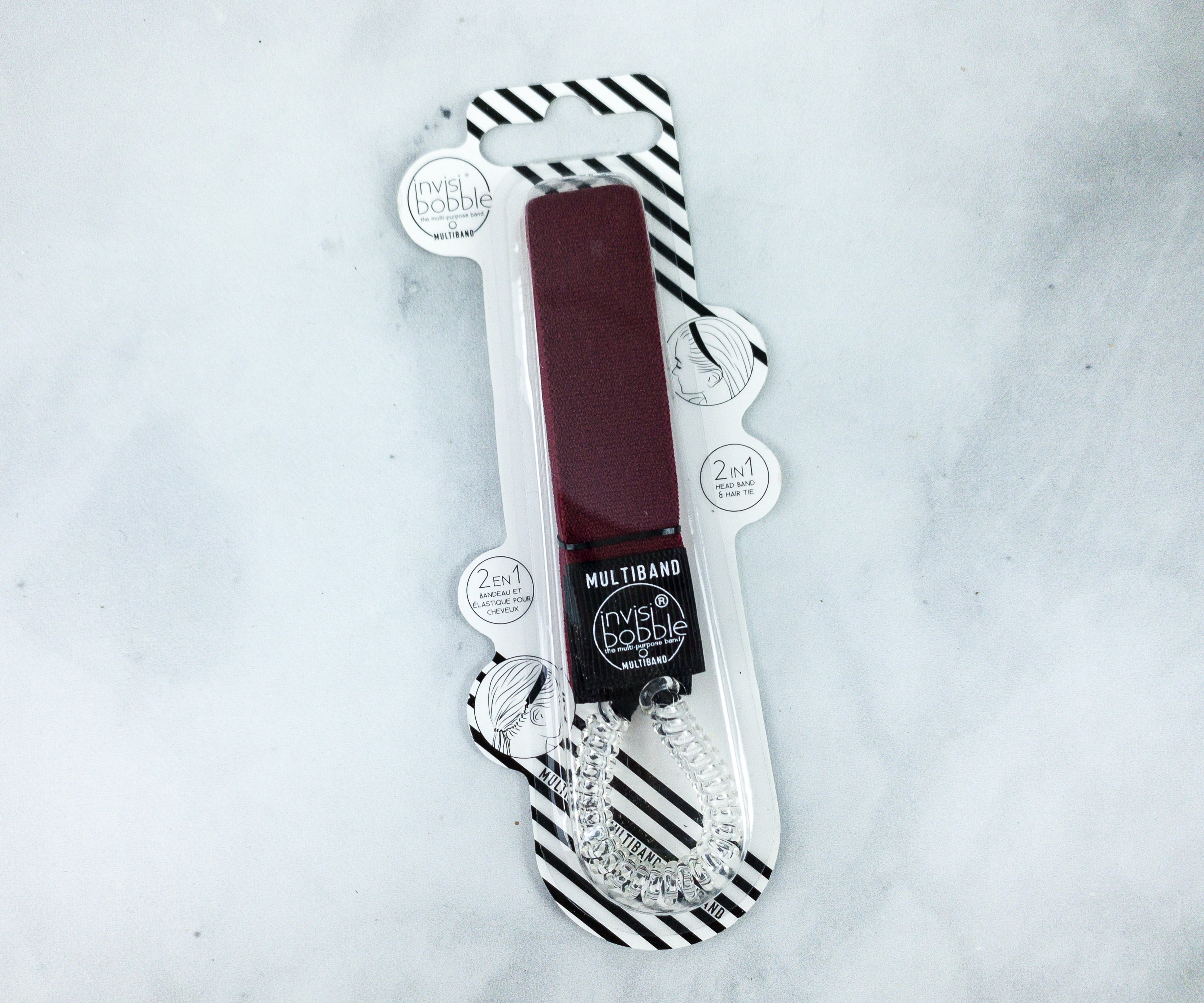 Invisibobble Multi-Band ($8.99) If you have an active lifestyle and your hair gets in the way, you'll need this multi-purpose band!
This 2-in-1 headband and hair ring is non-slip, while it controls unruly hair.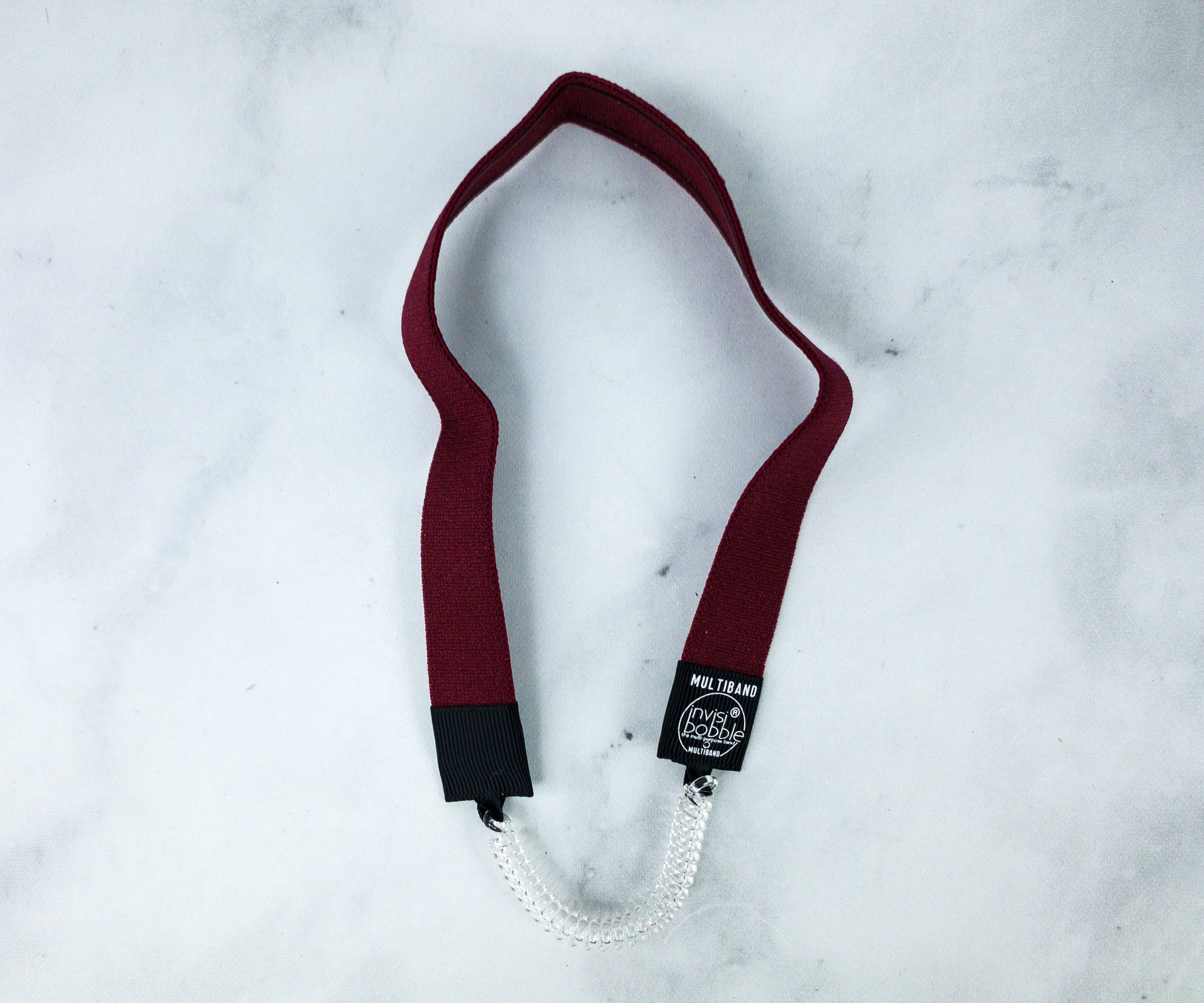 The hair accessory has fine silicon grips on the inside of the hairband that allow it to stay in place during workout or exercise and give it an anti-slip effect. It's not just for workouts, because it's also great to use for dancers, and for daily life, or whenever you need some easy hairstyling.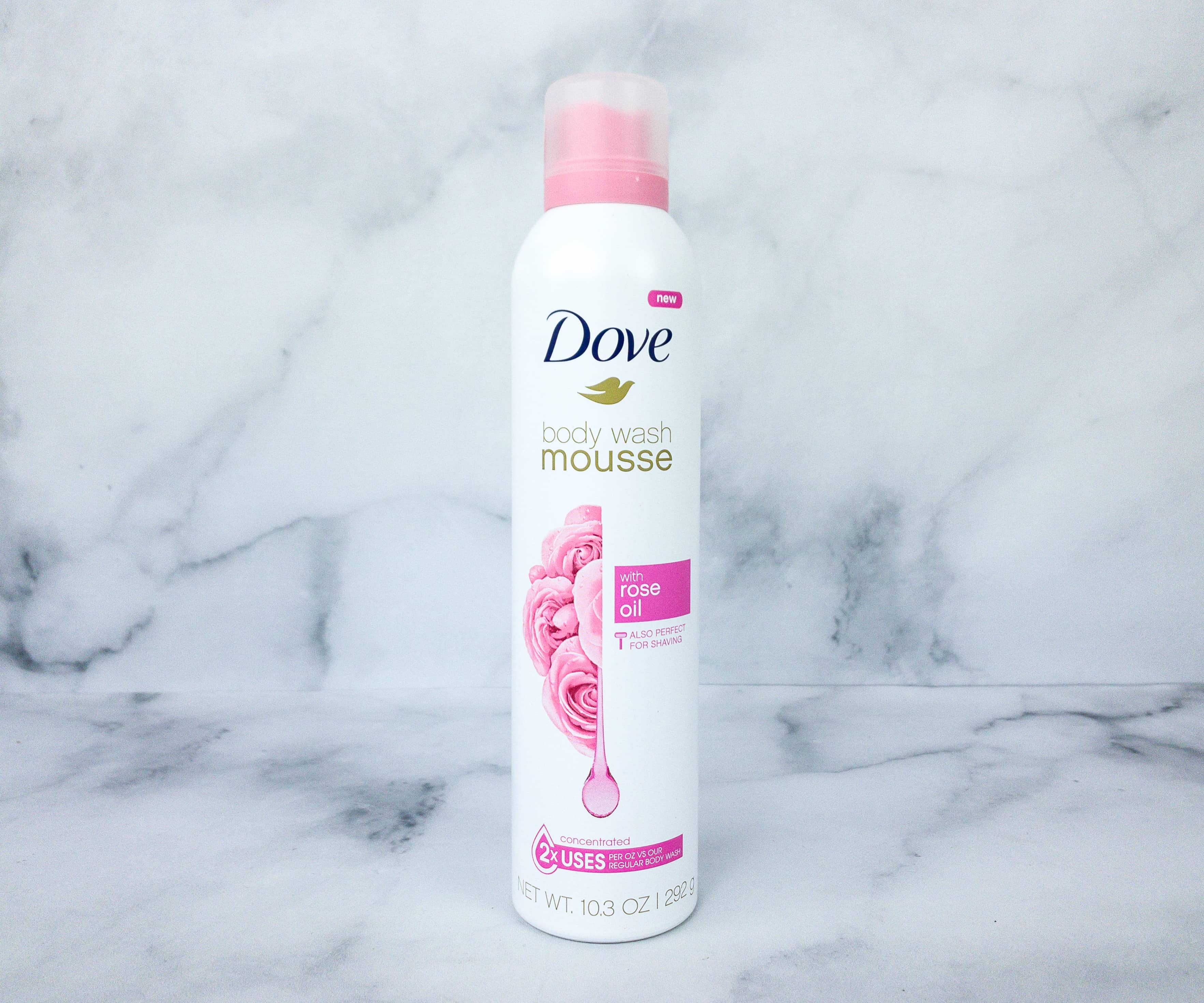 Dove Body Wash Mousse with Rose Oil ($12.99) It's a mild-as-water body wash mousse, made with gentle cleansers and without parabens or sulfates. The lather is rich and it also smells good, thanks to essential rose oil. It's infused with skin-natural nutrients, making the skin healthy, soft, and supple. You can also use it as an alternative for shaving cream.
Meaningful Beauty Youth Activating Melon Serum ($76) This anti-aging serum is packed with melon leaf stem cells that are encapsulated to maximize potency and freshness! It's formulated to help keep the skin firm while dealing with uneven skin tone and increasing radiance. Continued use promises younger-looking skin. It also contains sea daffodil extract that helps enhance skin clarity and hyaluronic acid to keep the skin hydrated. The serum is lightweight, so it gets easily absorbed by the skin!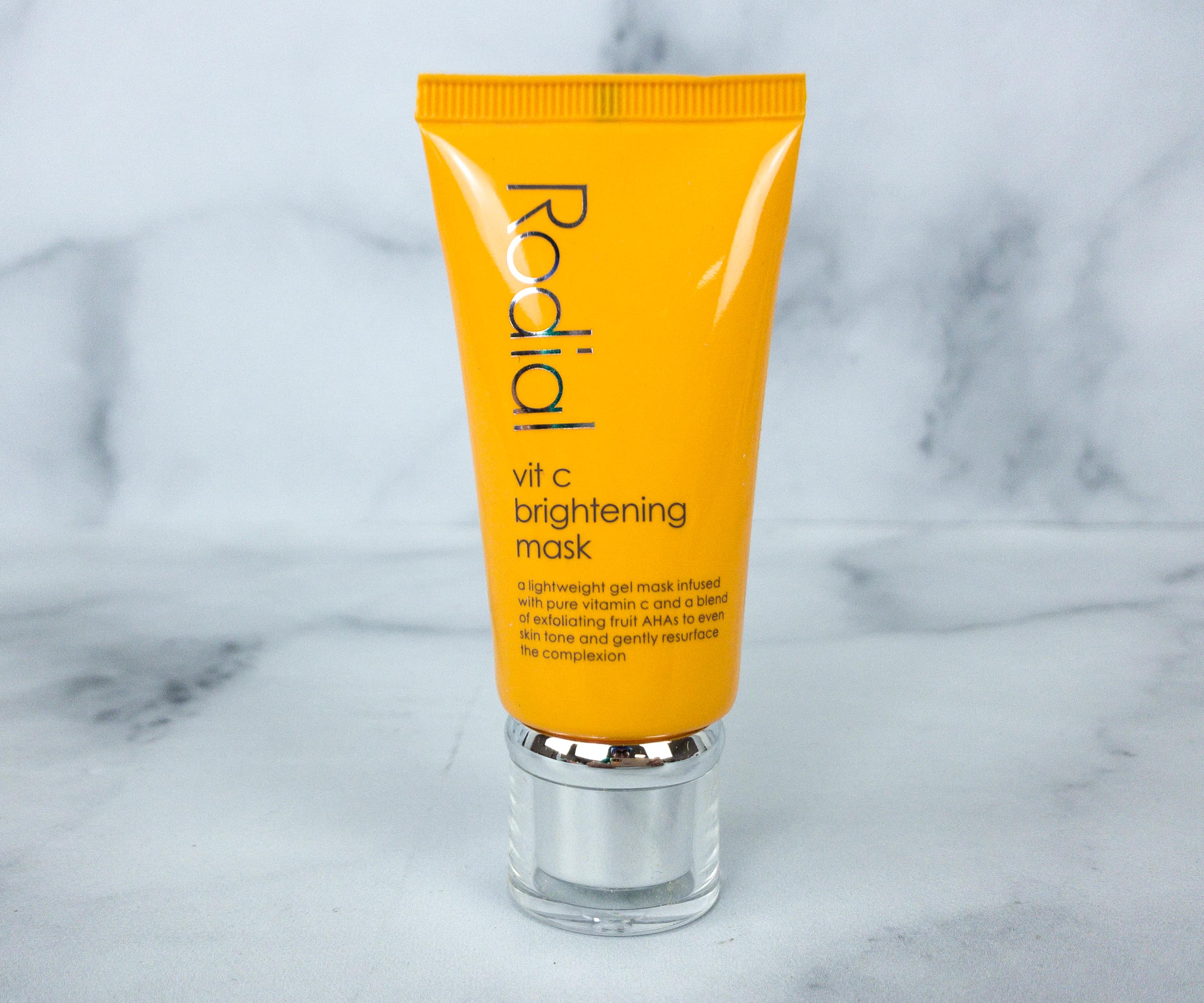 Rodial Vitamin C Brightening Mask ($9.93) Made with 5% vitamin C and 10% exfoliating fruit AHAs, this mask helps reveal a youthful and glowing skin with consistent use. It smooths and reduces the appearance of age spots, and it also evens out the skin tone. The mask has a gel-like texture but it's lightweight! It also gets easily absorbed by the skin without leaving a tacky or sticky feeling.
First Aid Beauty Ultra Repair Deluxe Sample ($7) Good for those with dry or sensitive skin, this rich repair cream delivers deep hydration using colloidal oatmeal, shea butter, eucalyptus oil, and ceramides. The skin absorbs it quickly without the heavy and greasy feeling. If you feel like it's too heavy for your face, you can use it as a hand or body lotion. The formula is also ideal for those with distressed skin and eczema.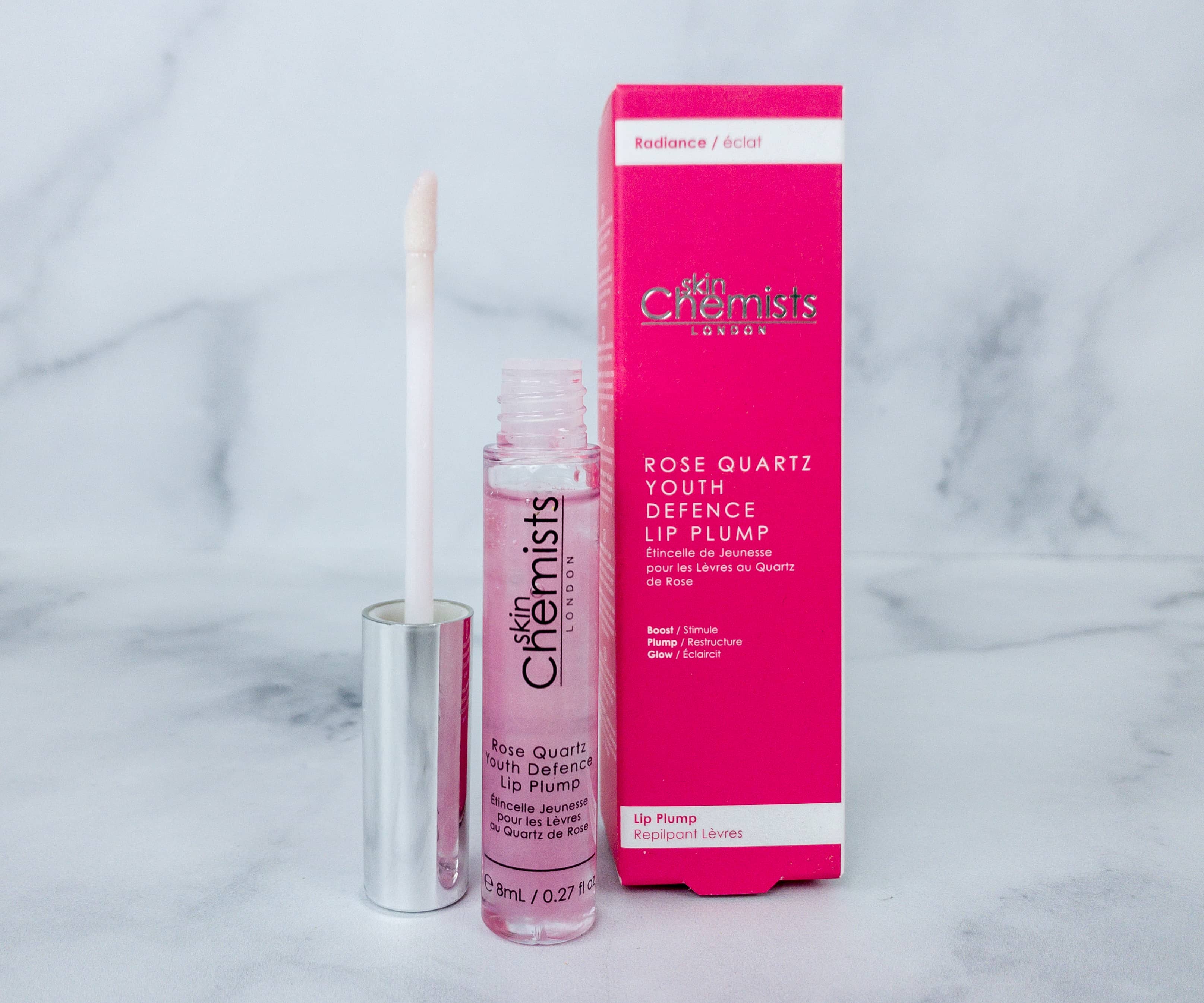 Skin Chemists London Rose Quartz Lip Plump ($37) This lip plump uses extracts from the "Kiss Me Quick" plant to stimulate the production of hyaluronic acid plus peppermint oil to enhance the plumping effect. It also contains vitamin E to nourish and protect skin from UV rays and free radicals! Just a few swipes and it already gives the lips a fuller pout. It doesn't feel heavy and it doesn't dry out my lips either!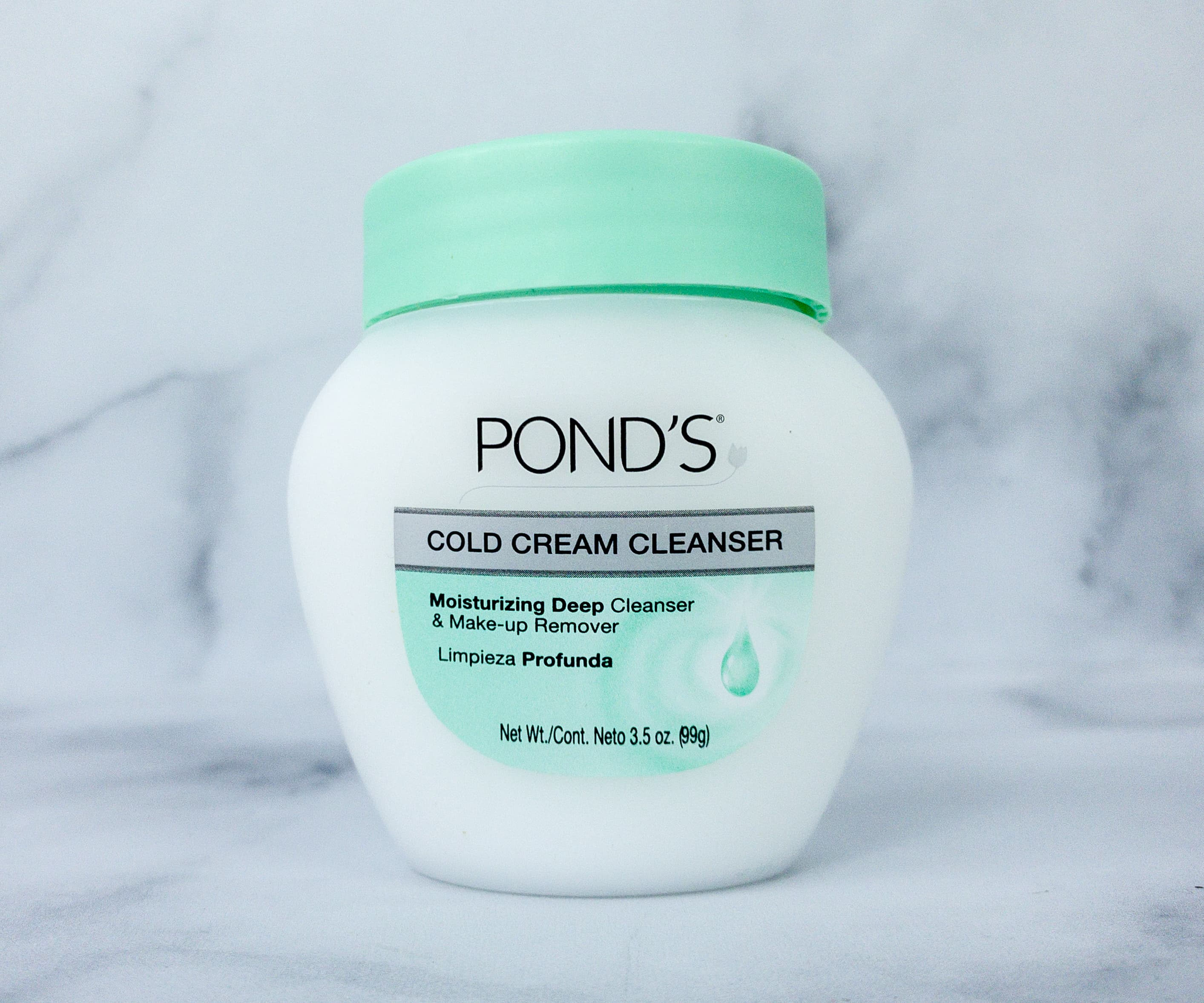 Ponds Cold Cream Cleanser ($4.02) This cream removes stubborn makeup while improving skin moisture, texture, and smoothness. It has a unique formula because it is a 50% moisturizer. It moisturizes and infuses hydration while melting away the impurities. You can apply the cream gently on the face and wipe it clean with a washcloth, or you can also rinse it if you want.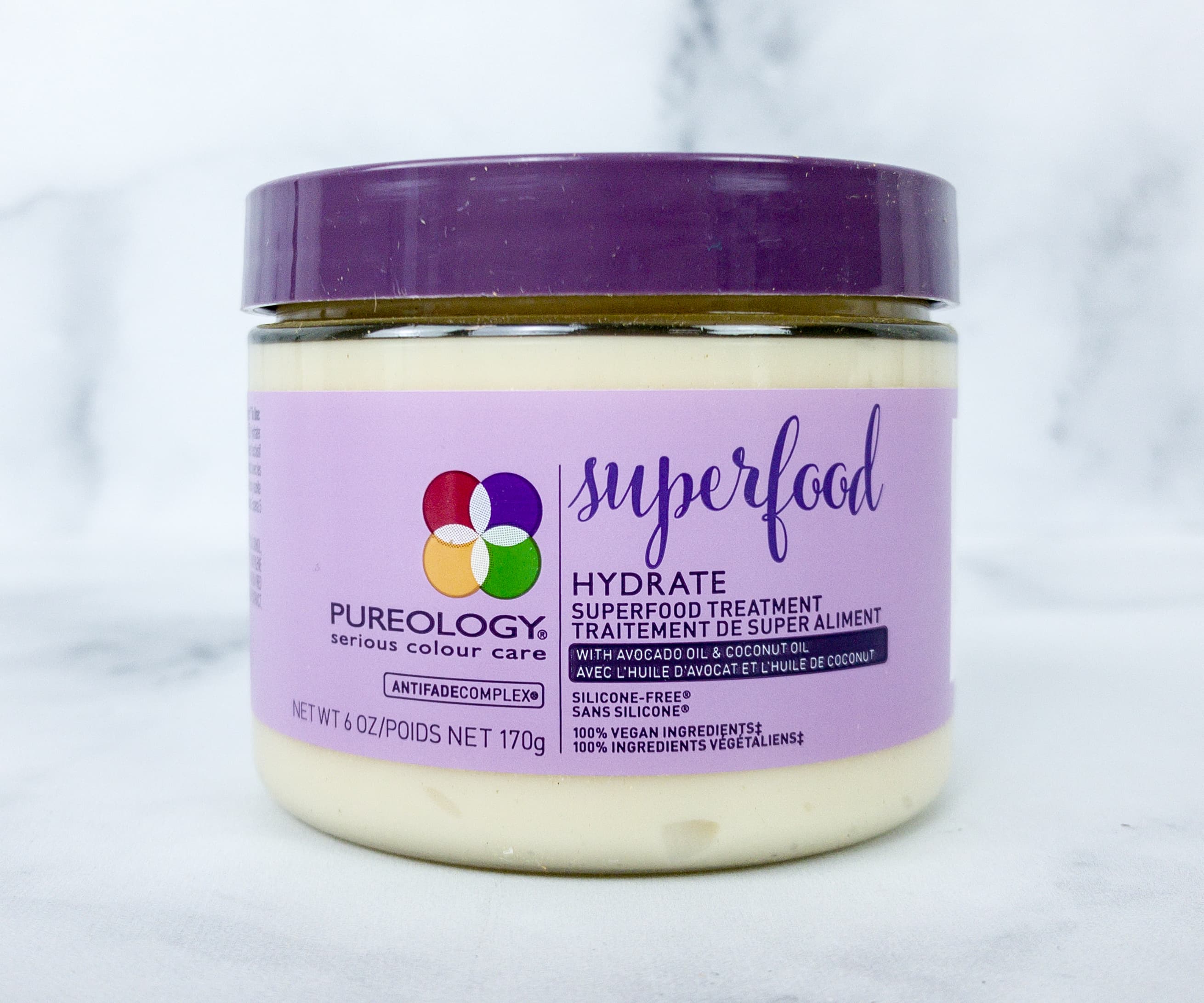 Pureology Hydrate Superfood Treatment ($44) It's another hydrating product, but this time, it's for the hair! This hair mask helps bring my locks back to life by making them look more volumized and hydrated. It's vegan and has an AntiFadeComplex, which means it works even for chemically colored hair and it doesn't cause color fading.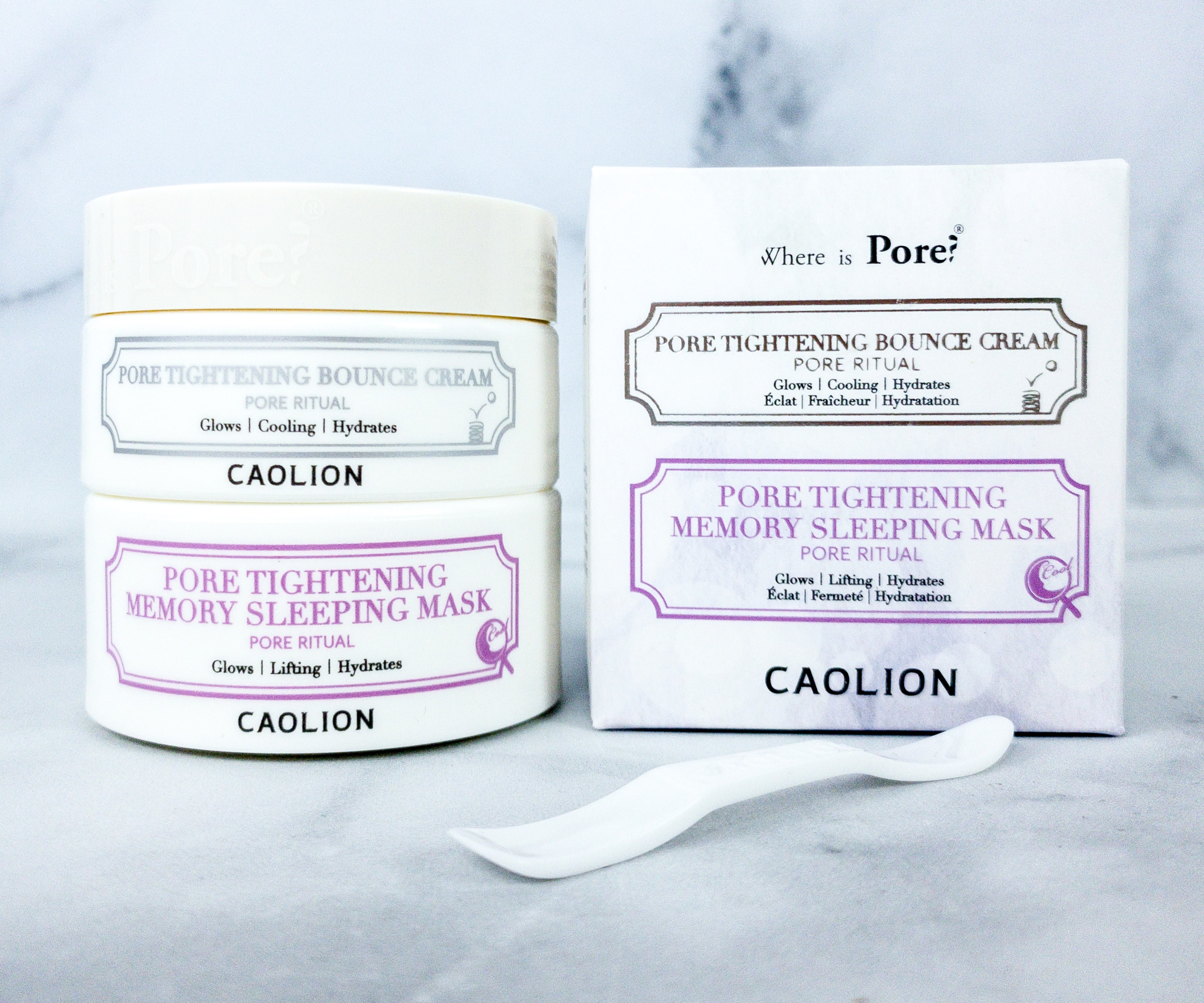 Caolion Cosmetics Caolion Tightening Day & Night Glowing Duo ($28.50) This duo is amazing, as one is meant to be applied during the day and one is to be applied at night. Both help tighten pores and bring hydration to the skin.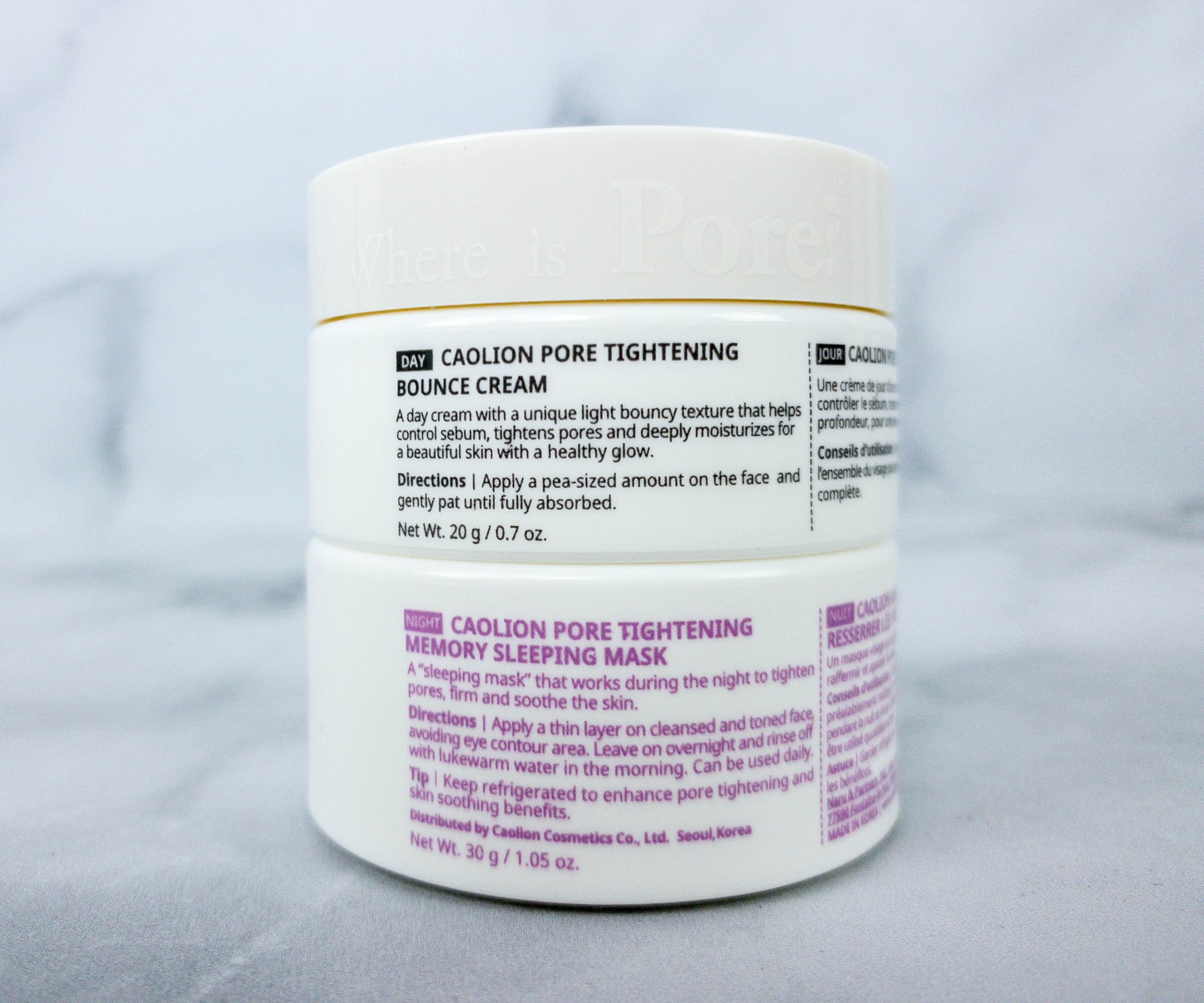 Both products are gentle on the skin. Also, the products are very lightweight on the face. I find that it works best when stored in the fridge because the coldness helps in tightening up the pores too, thus almost doubling the effect of these products.
For the day cream, you need to apply a pea-sized amount on your face. For the sleeping mask, a thin layer would be enough. It even comes with a small spoon-like applicator which makes it easier to obtain the products from the containers, and just get the right amount.
It's another jampacked box filled with blessings! Also, the box made me feel lucky as I won a customer Mani from ManiMe! Of course, the box had a couple of favorites like the creams, serums, and all the skin-loving items that will definitely keep me looking young, healthy, and fabulous! It's also good to see some of the products that I already got from previous boxes, like the day and night cream.
What do you think of this month's Bless Box?