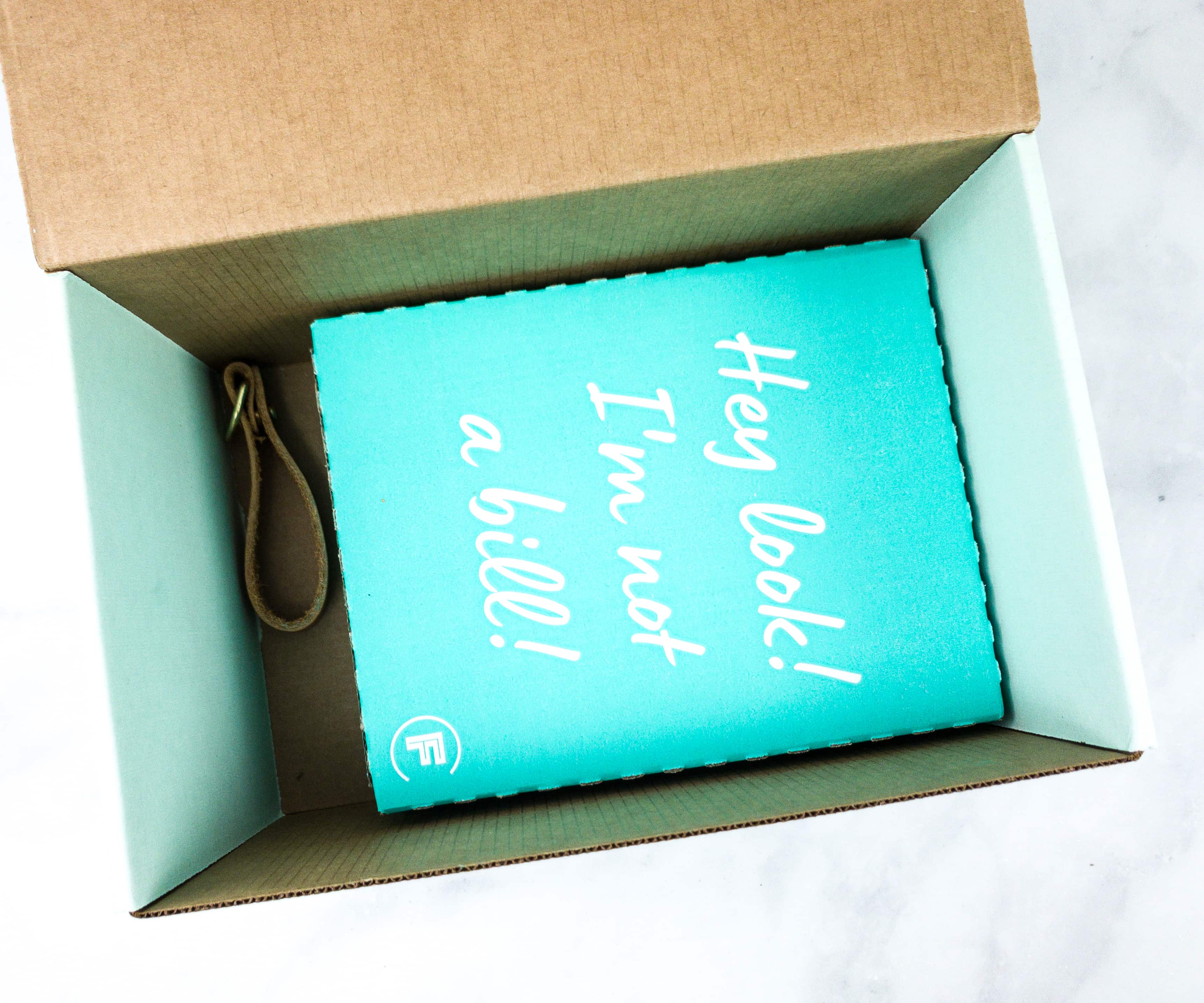 Birchbox Grooming is a monthly grooming and lifestyle subscription for men. In every shipment, you'll receive 3-4 sample items that are smaller versions of what you can order from the Birchbox site. There are two versions – Birchbox Grooming Plus for $20 per month that includes a full-size lifestyle item, or regular Birchbox Grooming for $10 per month with no lifestyle item.
This is a review of the Birchbox Grooming Plus $20 per month box.
DEAL: For a limited time when you subscribe to Birchbox Grooming use one of the codes above to score a freebie!
Inside, there's another box that says "Hey look! I'm not a bill!" with a strappy leather beside it.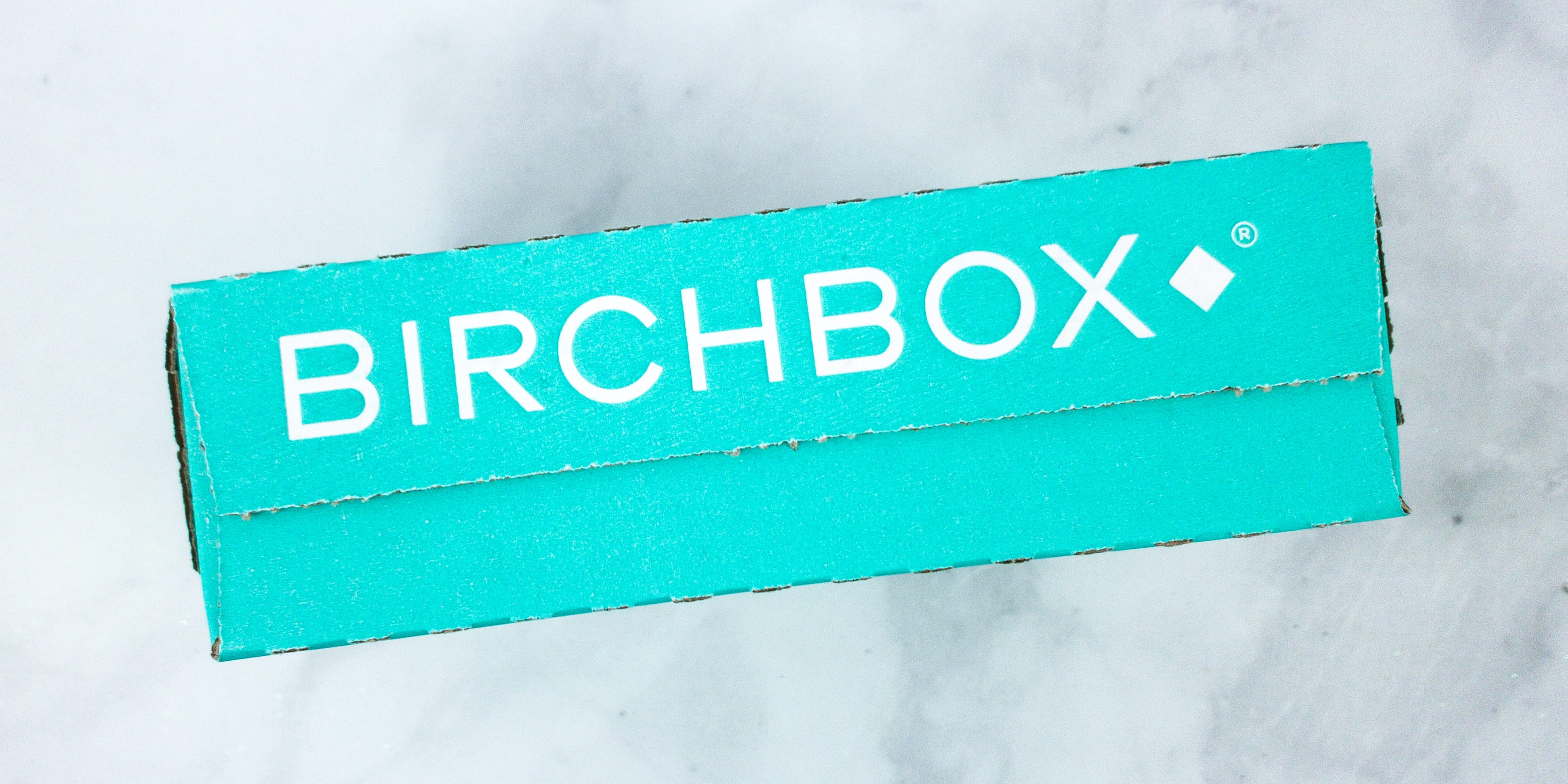 I'm excited to see what they got for us this month!
The monthly lifestyle item often doesn't fit in the sample box. This month's lifestyle item is a leather keychain!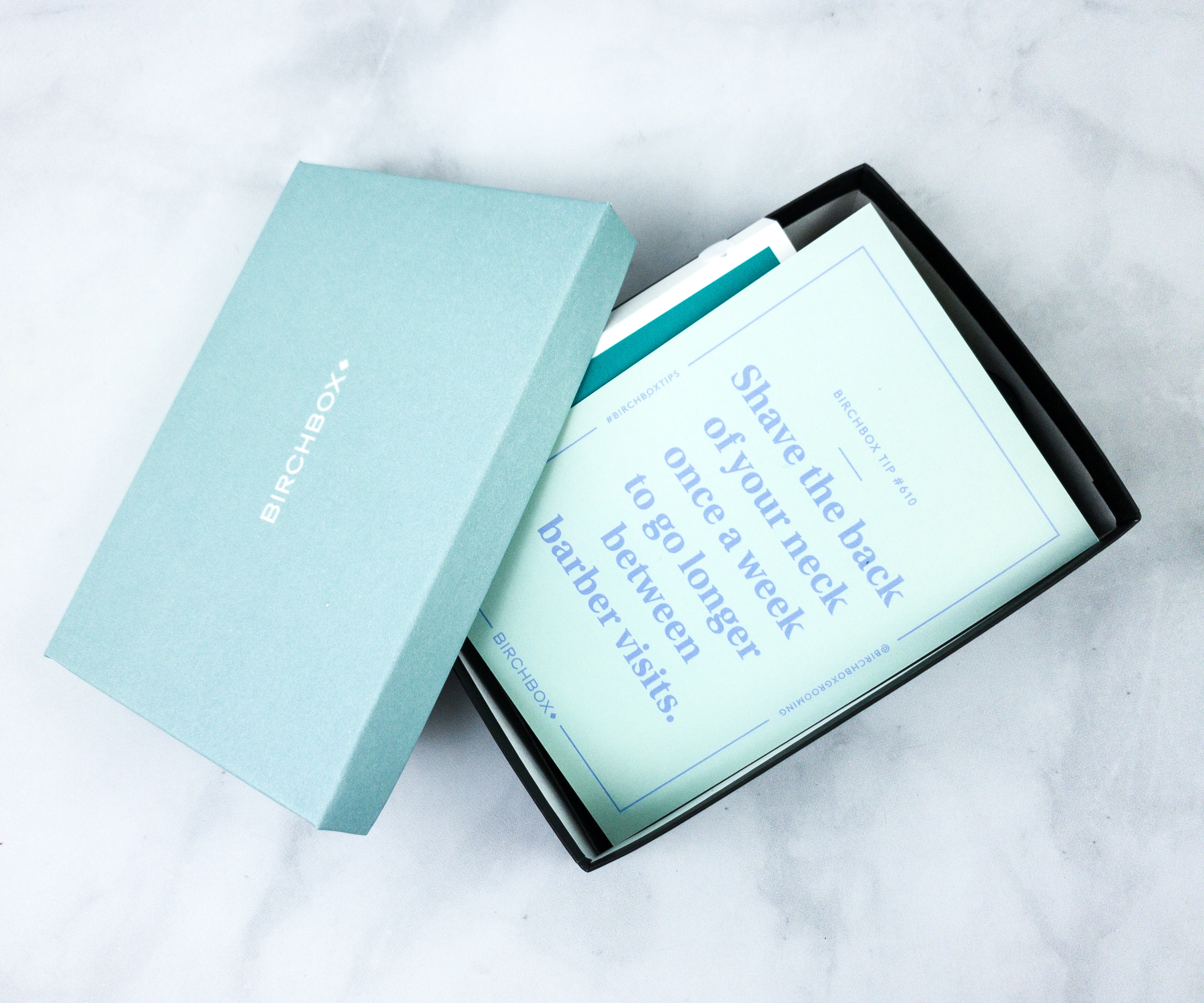 Birchbox has always been about the samples, so if you are a stickler for calculating in-box value, you'll have to do some math to figure the per ounce value. The cards show the price for the full-size version of the included items — they are available on the Birchbox site. You can see your box at birchbox.com/mybox.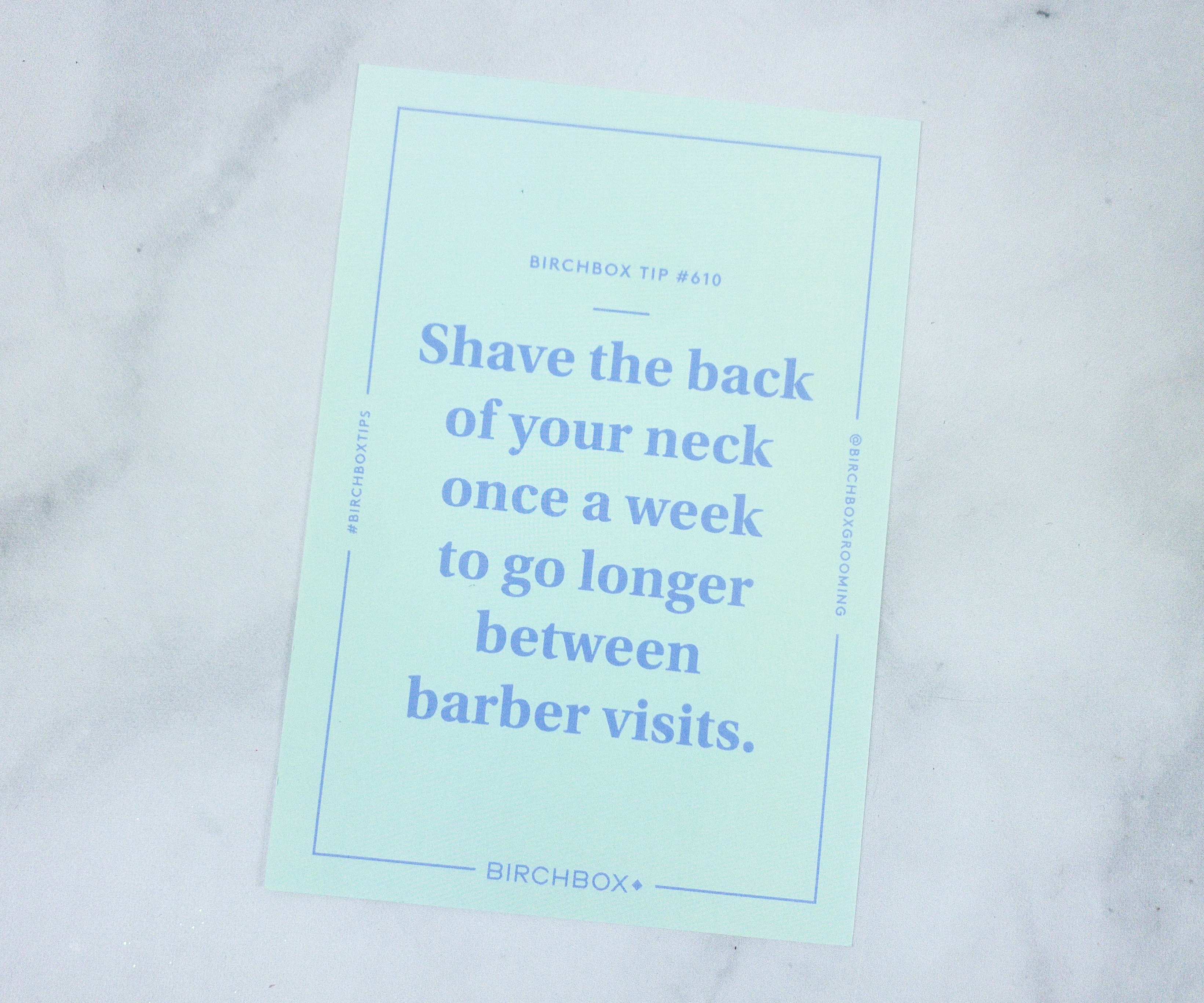 Birchbox Tip #179:
Shave the back of your neck once a week to go longer between barber visits.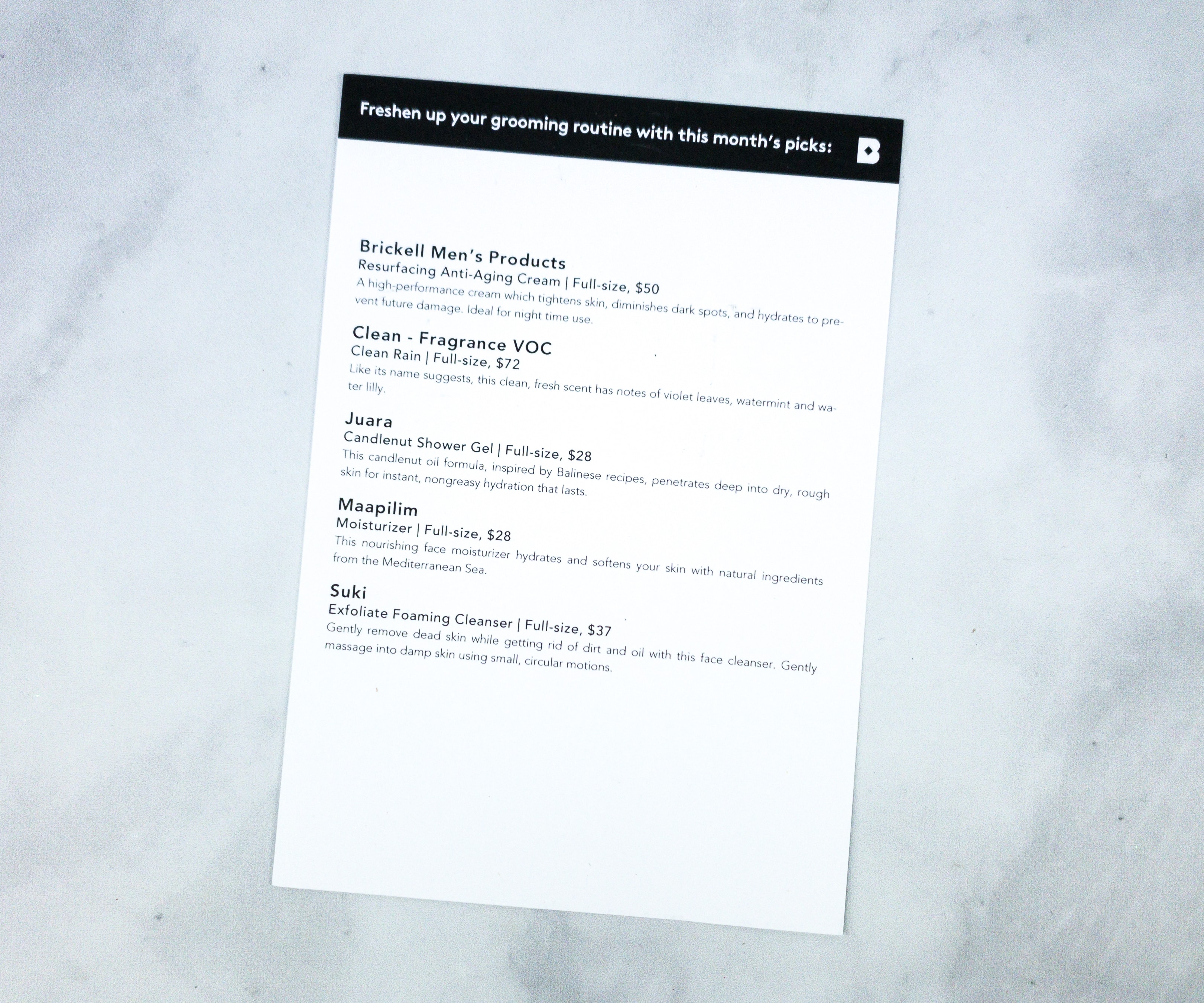 This info card identifies the 5 samples in the box. It lists the price of the full-size version available on the Birchbox site, plus a brief tip on how to properly use it.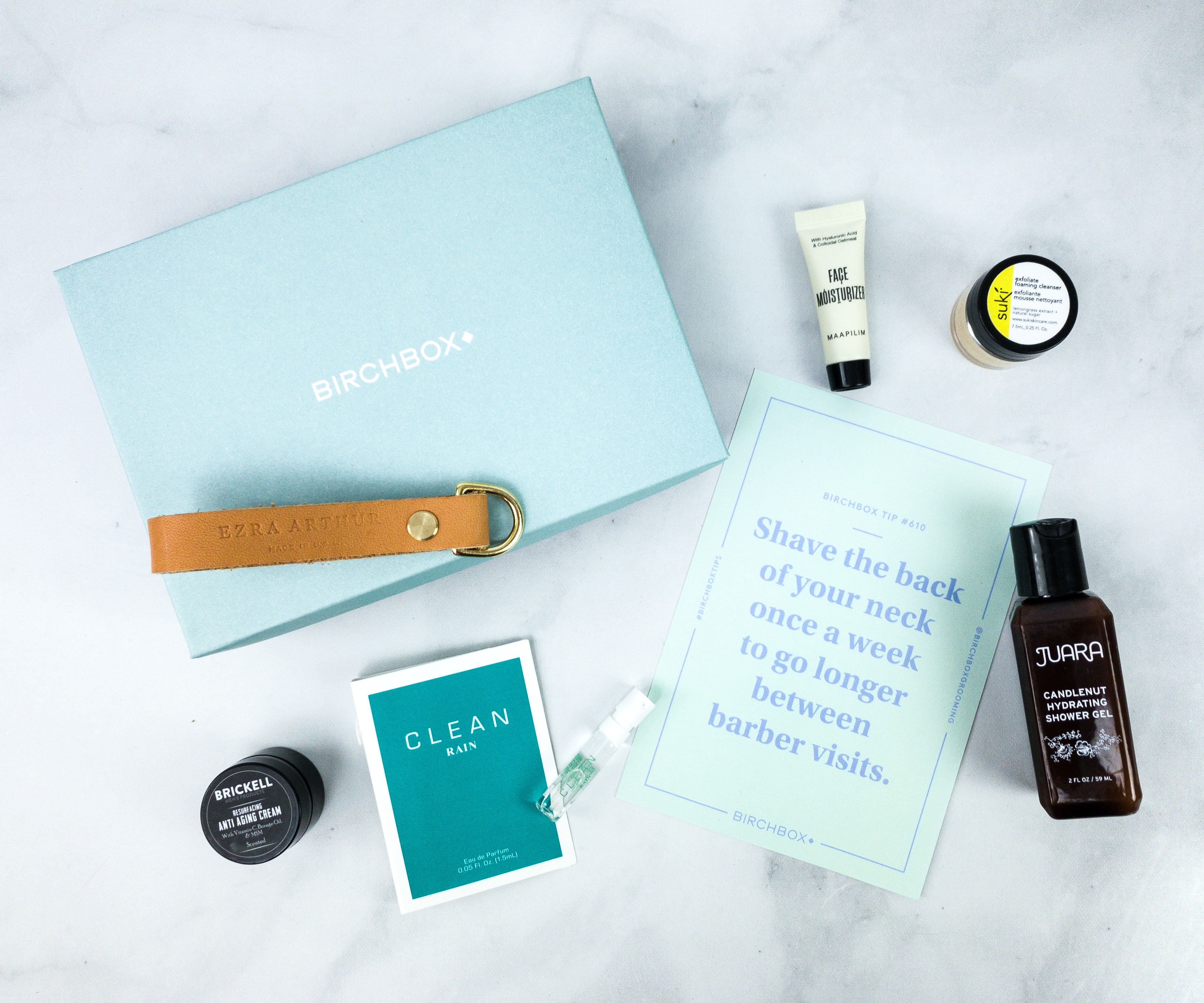 Everything in April 2020 box!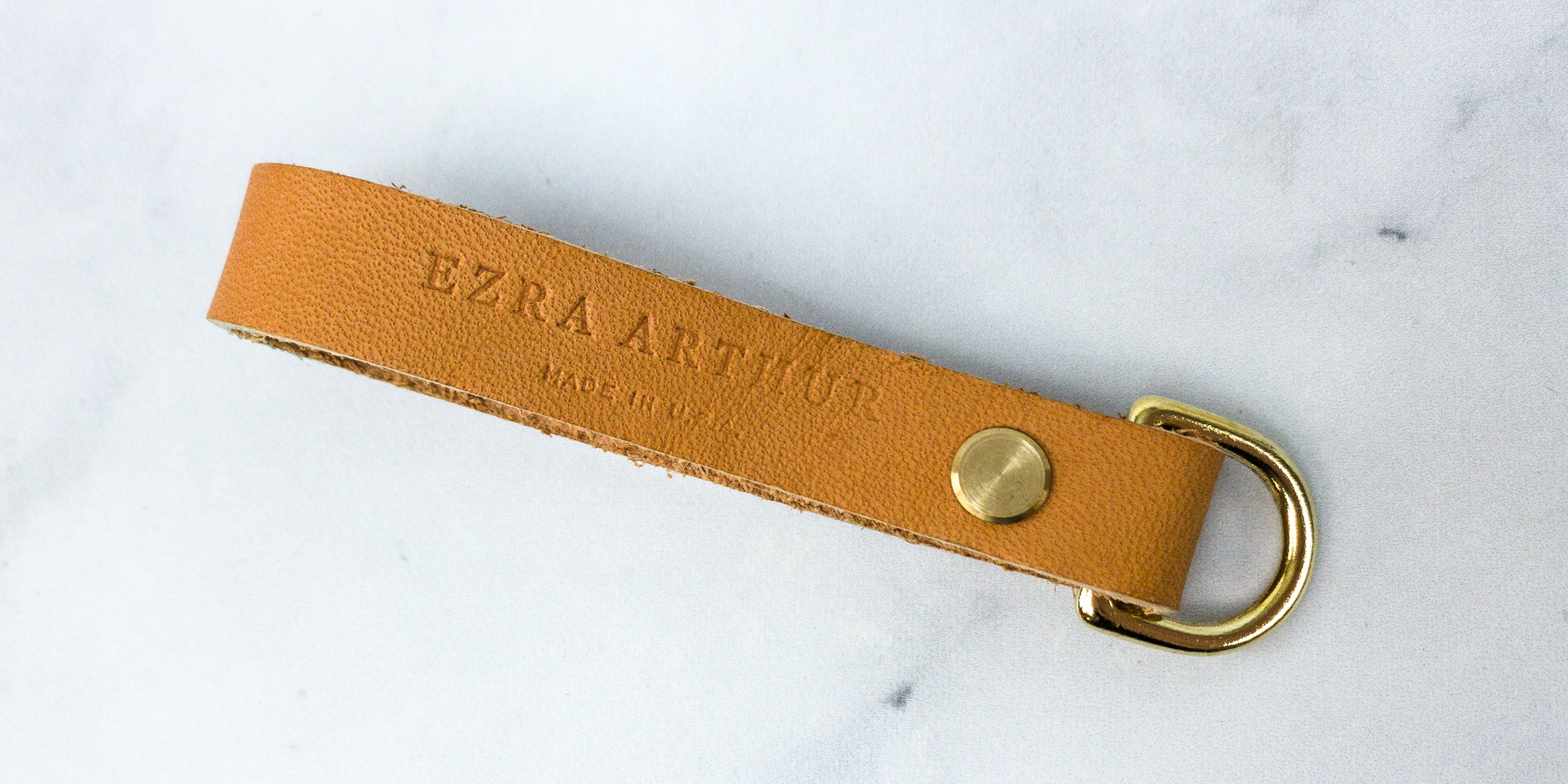 Camel Tan Leather Key Chain. Ezra Arthur is known for premium leather goods so I was excited when I saw this in the box.
It's simple but it's very useful for carrying your keys with you on a daily basis. This product is made with top quality leather so it looks sophisticated!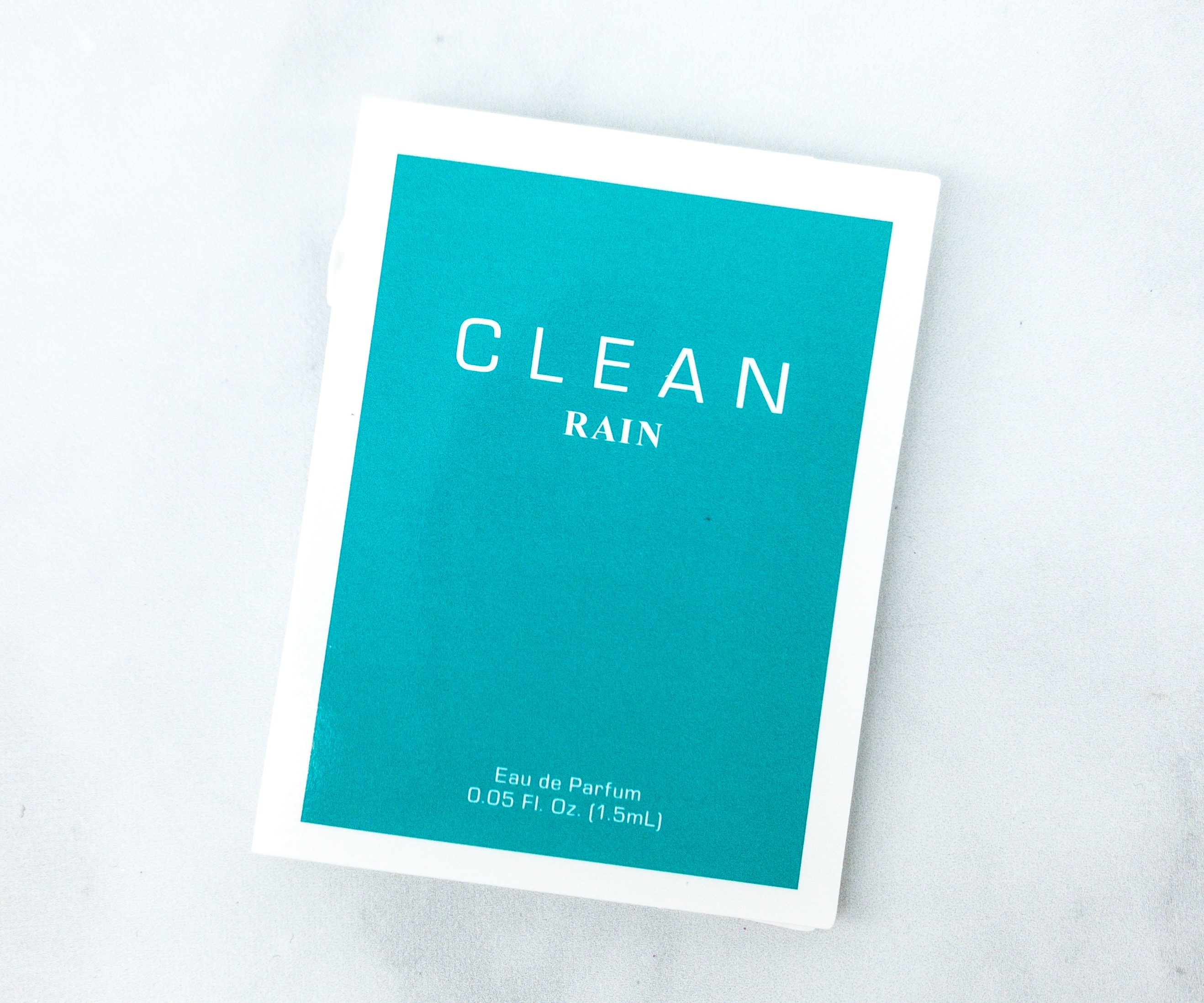 Clean Fragrance VOC Clean Rain ($2.20) This scent is really good. It's fresh with the right blend of fruity and flowery, and a great spring or summer scent. I find that it also lasts a long time so that's a plus point too!
The card it came with lists the fragrance notes. Top notes are dewy melon, daffodil, and watermint, while middle notes are spring daisy, water lily, and violet leaves. For the dry notes, there's fluid musks and sleek woods.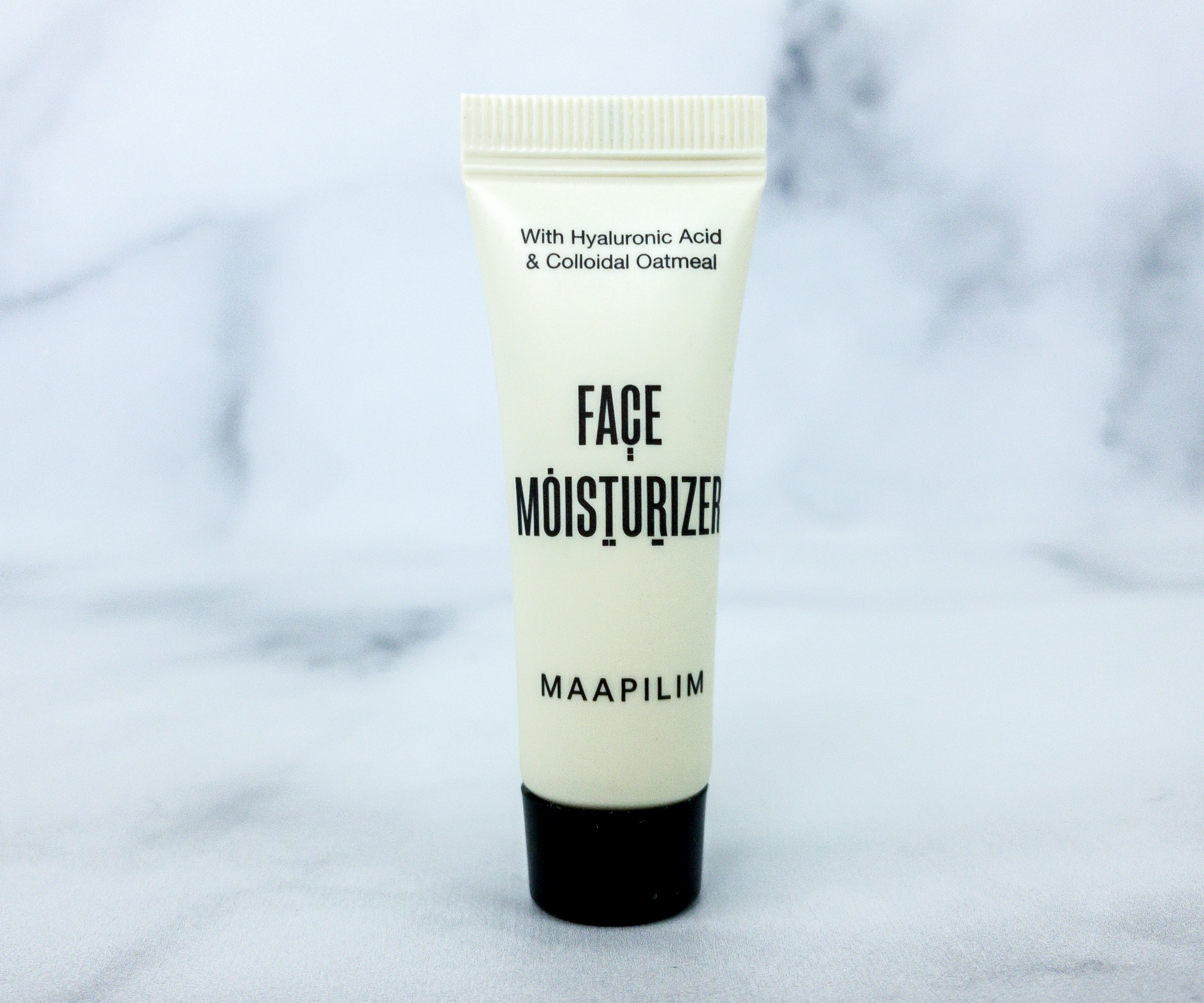 Maapilim Face Moisturizer ($2.38) Great for all skin types, this moisturizer is lightweight yet it gives good hydration to my face. It contains jojoba oil that softens and balances the natural oils of the skin for longer-lasting moisture!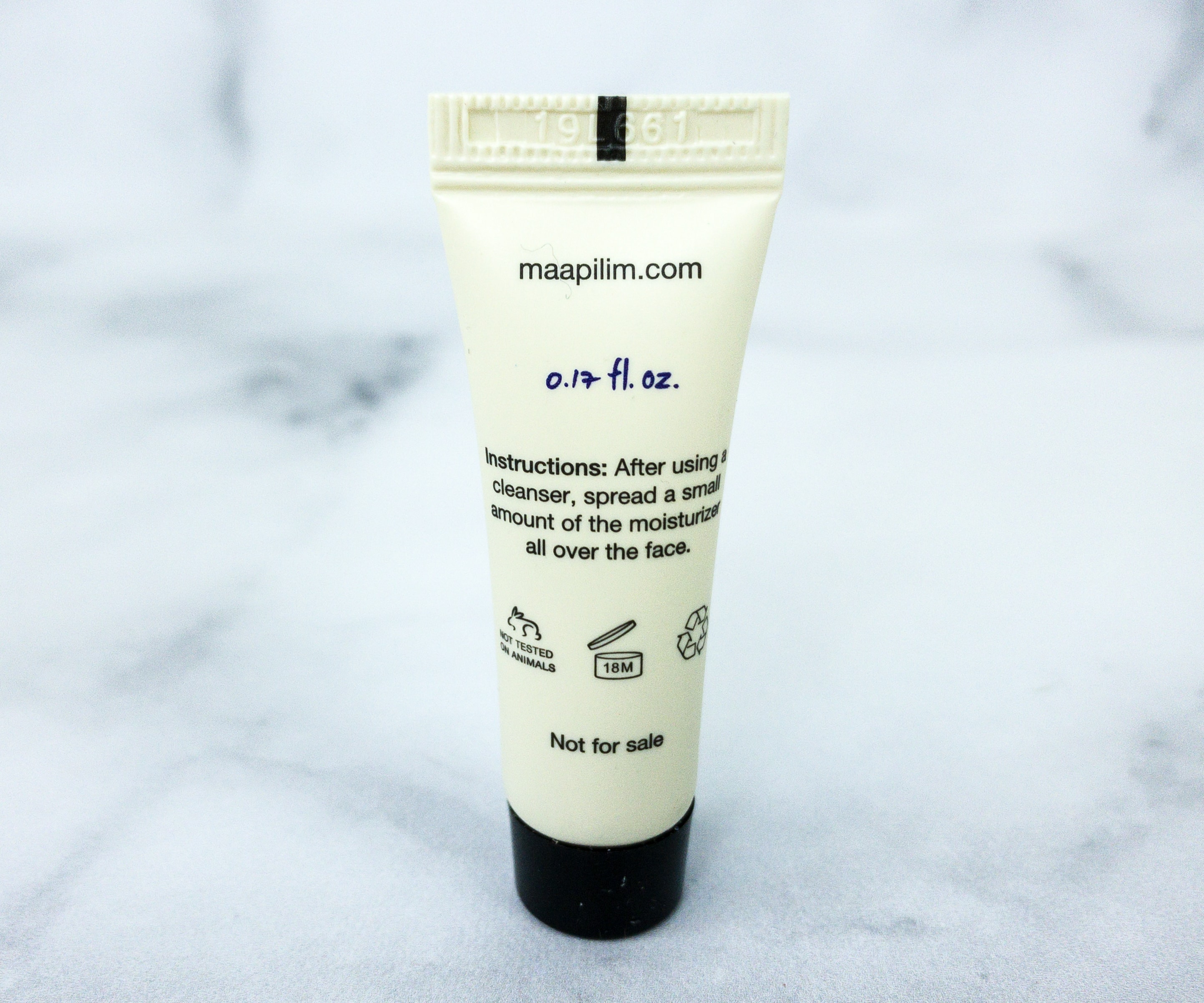 A little of this product goes a long way! Just get a small amount and apply all over your face.
Juara Candlenut Shower Gel ($4.67) I love how nourishing this shower gel feels every after use. It lathers nicely and does a great job cleansing the body of impurities without removing necessary moisture from the skin! The formula contains candlenut that clears up clogged pores and strengthens the skin's own protective barrier. It doesn't leave any sticky residue either, so it's really a win!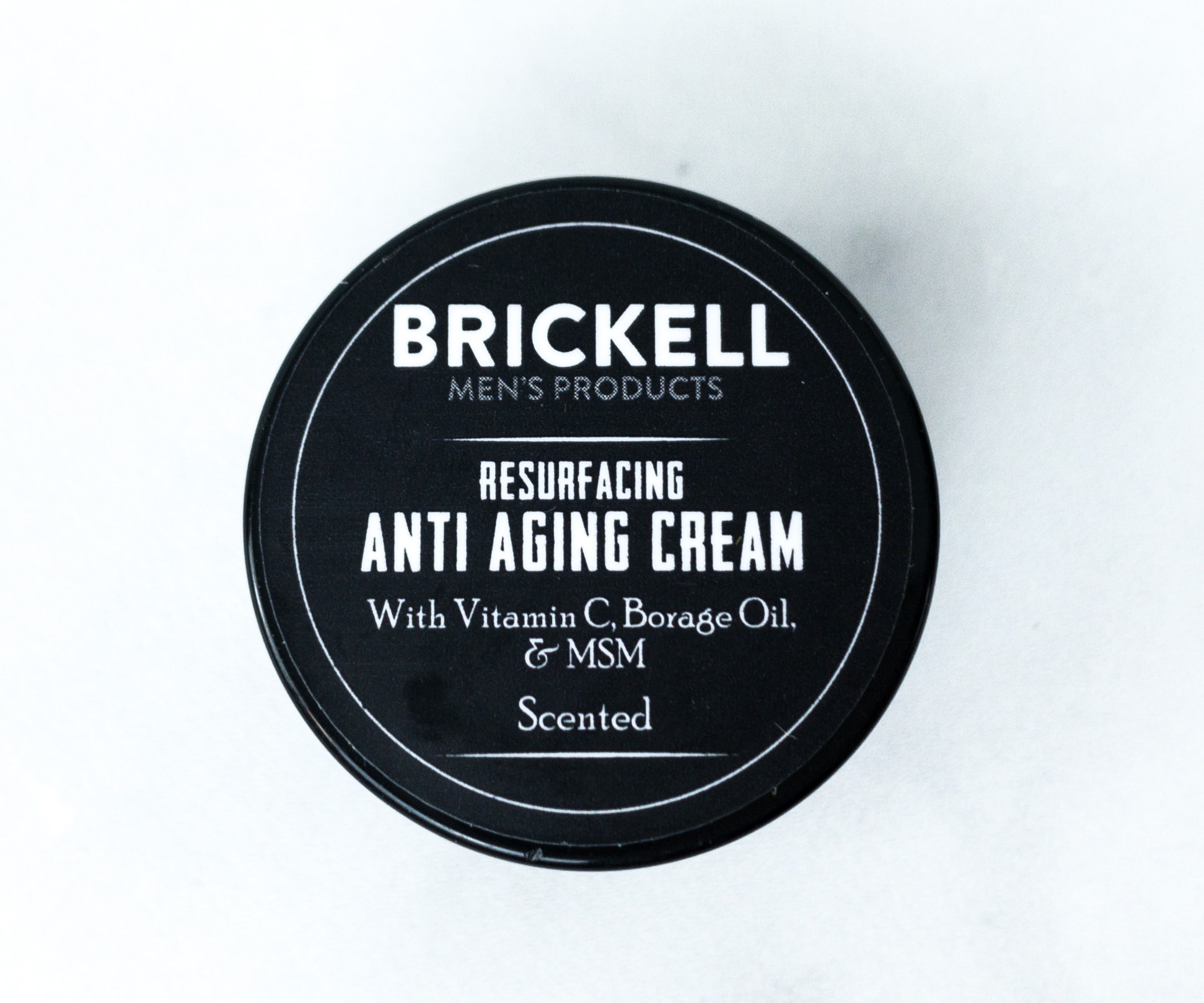 Brickell Men's Products Resurfacing Anti-Aging Cream ($50 – full size 2 oz. Guessing 1/3 ounce so about $8.33 value) For anti-aging concerns, this cream contains a blend of vitamin C which brightens skin and borage oil which delivers intense moisture. It has a creamy texture that glides easily on the skin!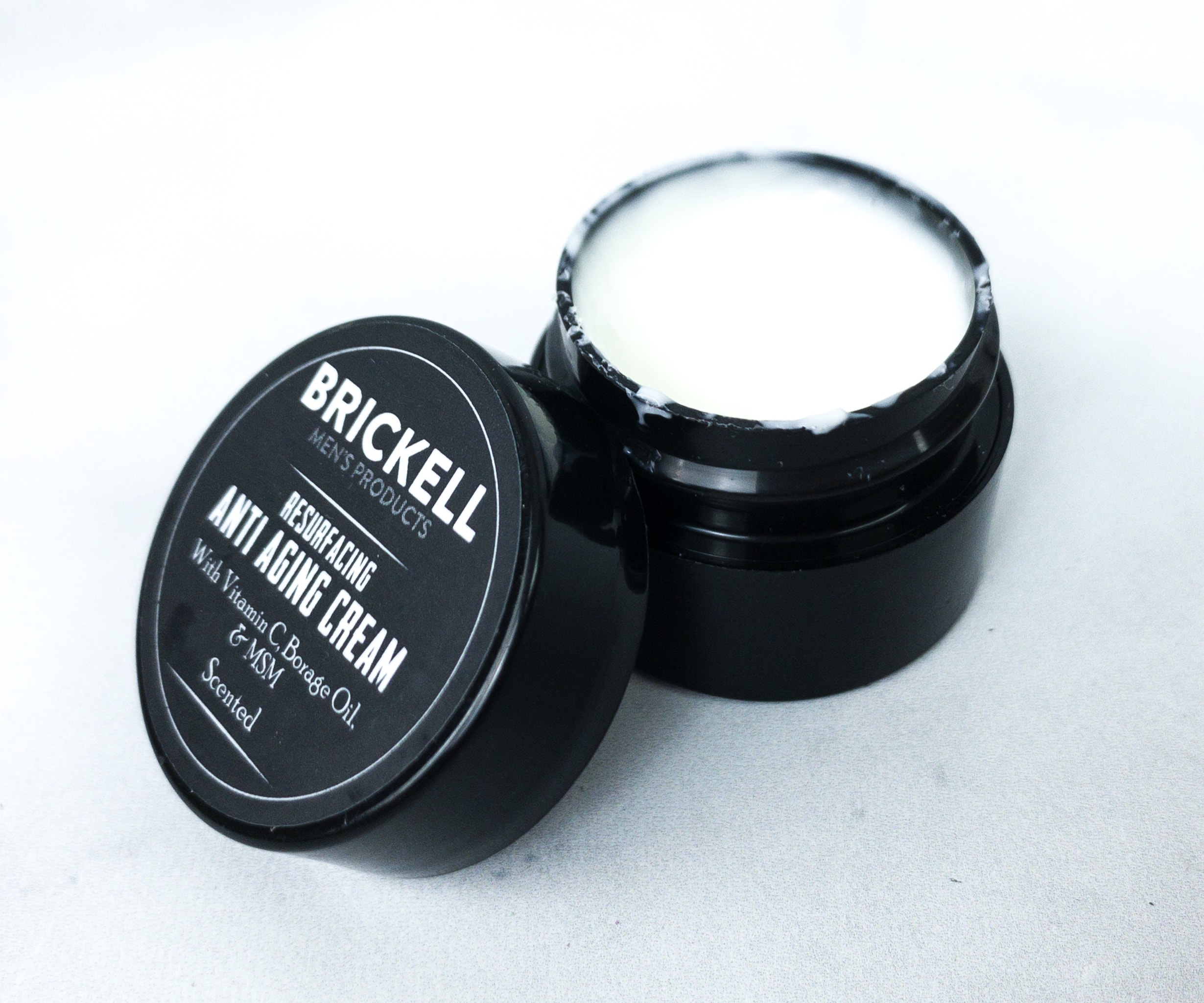 It's ideally used in the morning. Just apply a pea-sized amount onto your clean face, focusing on your forehead and eye area.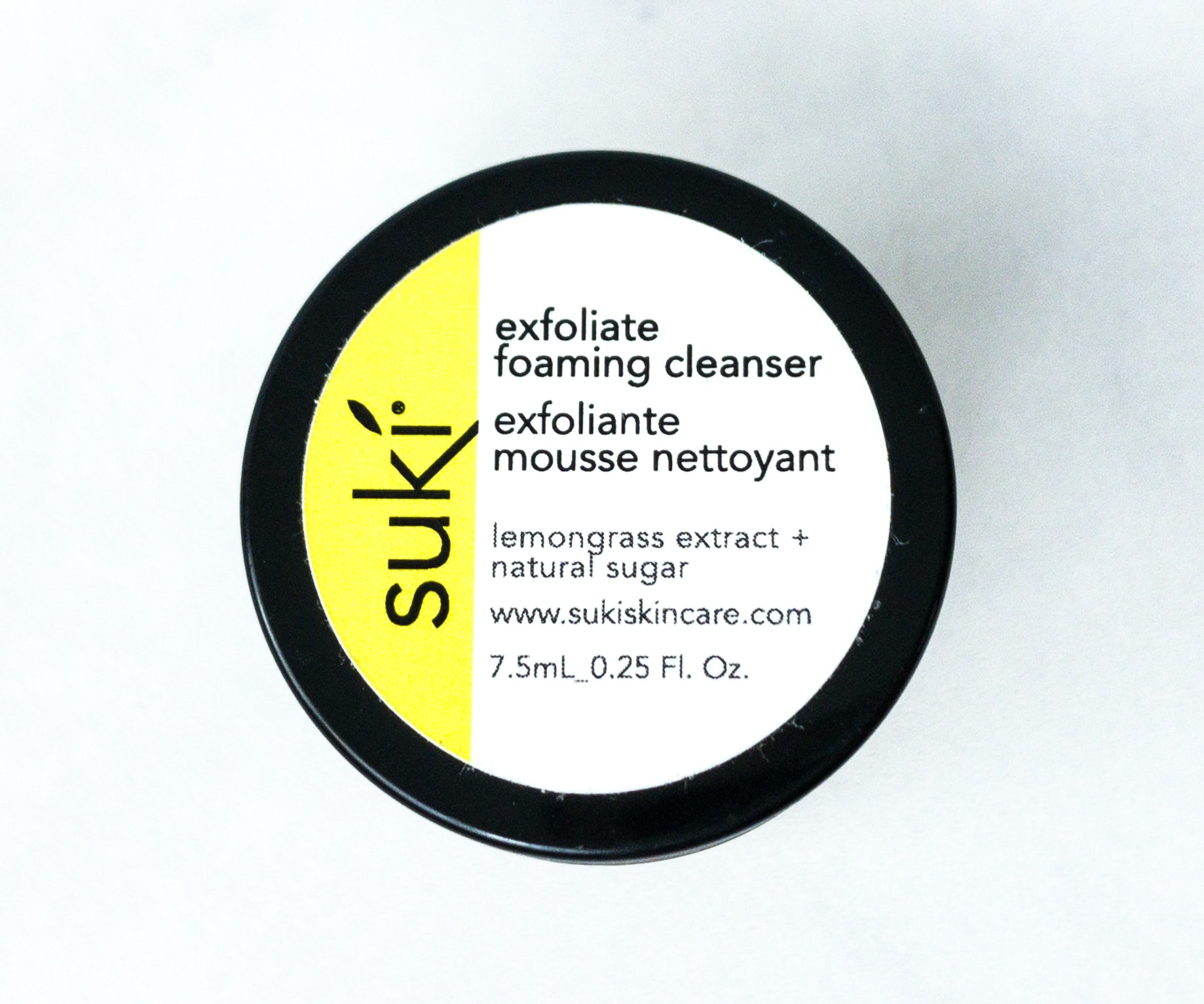 Suki Exfoliate Foaming Cleanser ($2.23) This sugary concoction is a great way to exfoliate the skin! It's made with non-abrasive sugar that take out the dead skin cells lingering on your face to make way for fresher and healthier skin.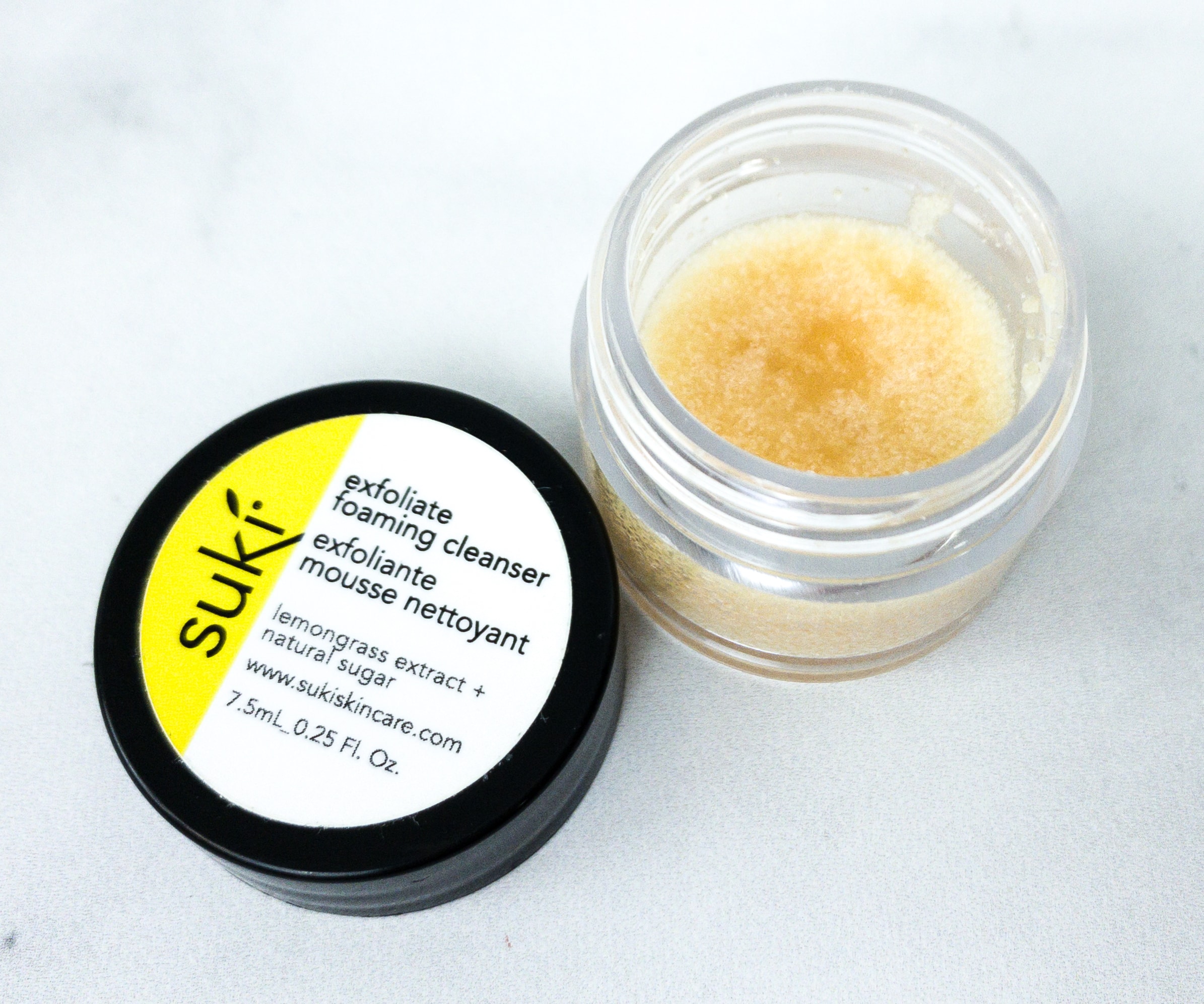 It smells really great! A perfect blend between sweet and citrus, the scent is very energizing!
This month's Birchbox Grooming box has a total retail value of $20 and includes a variety of grooming items, including body wash, a perfume sample, an anti-aging cream, and a moisturizer. My favorite has got to be the cream, it's a promising product that targets fine lines and wrinkles. It was also pretty hydrating. The lifestyle item, a leather keychain, is useful for holding keys and since it's made with premium leather, it's more durable and it has a sophisticated feel! Overall, this was another great box, content-wise and value-wise!
What's your experience with Birchbox Grooming?