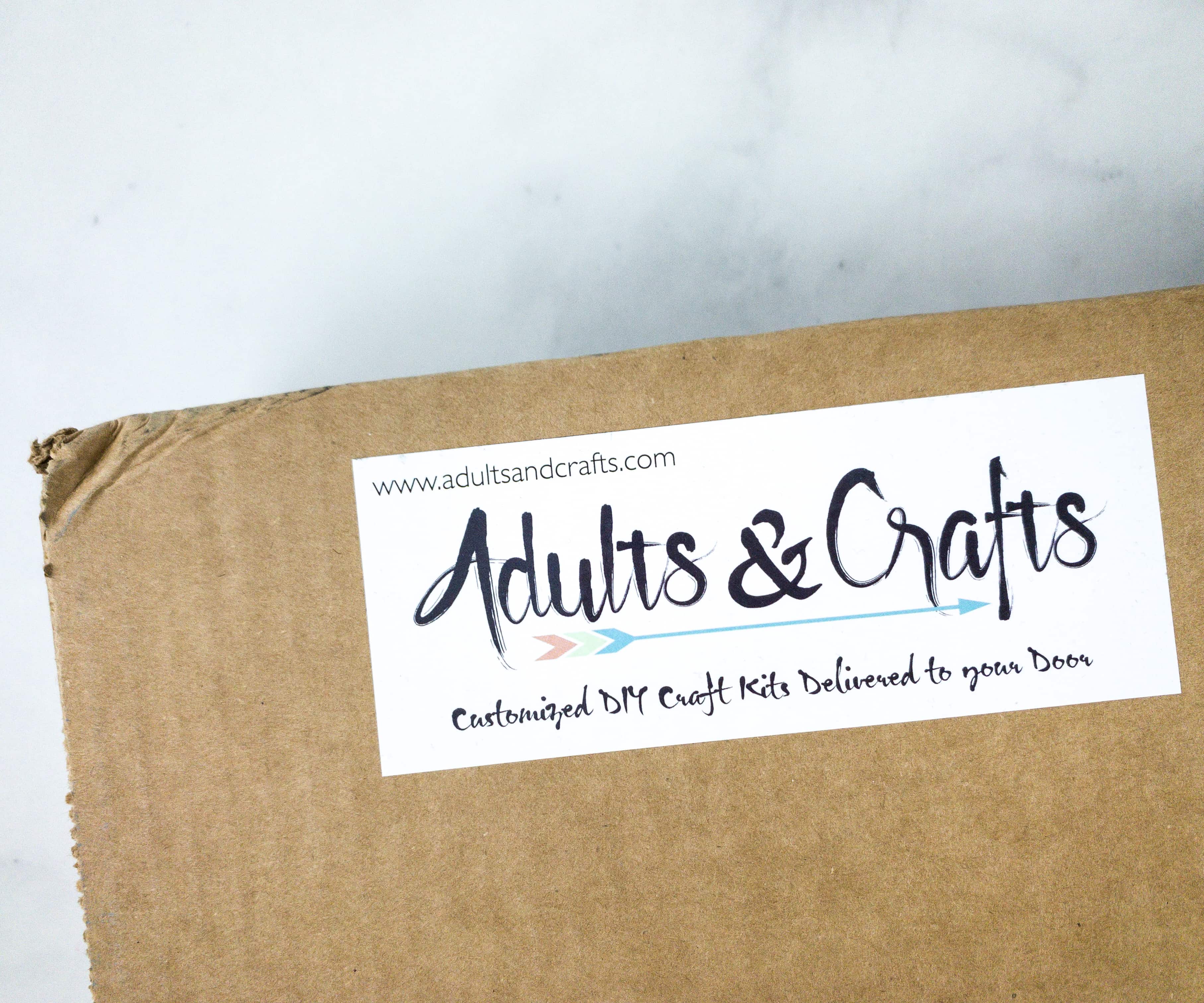 Adults & Crafts is a monthly DIY crafts subscription box for adults. For only $33 per month, you'll get a box full of materials to create an awesome craft project, plus easy-to-follow instructions. They feature a new craft and craft techniques every month, from woodworking to embossing to clockmaking and more!
DEAL: Save 10% on your first box! Use coupon code  HELLOSUB.
The tools and materials are neatly stacked in a cardboard box with the instruction leaflet lying on top.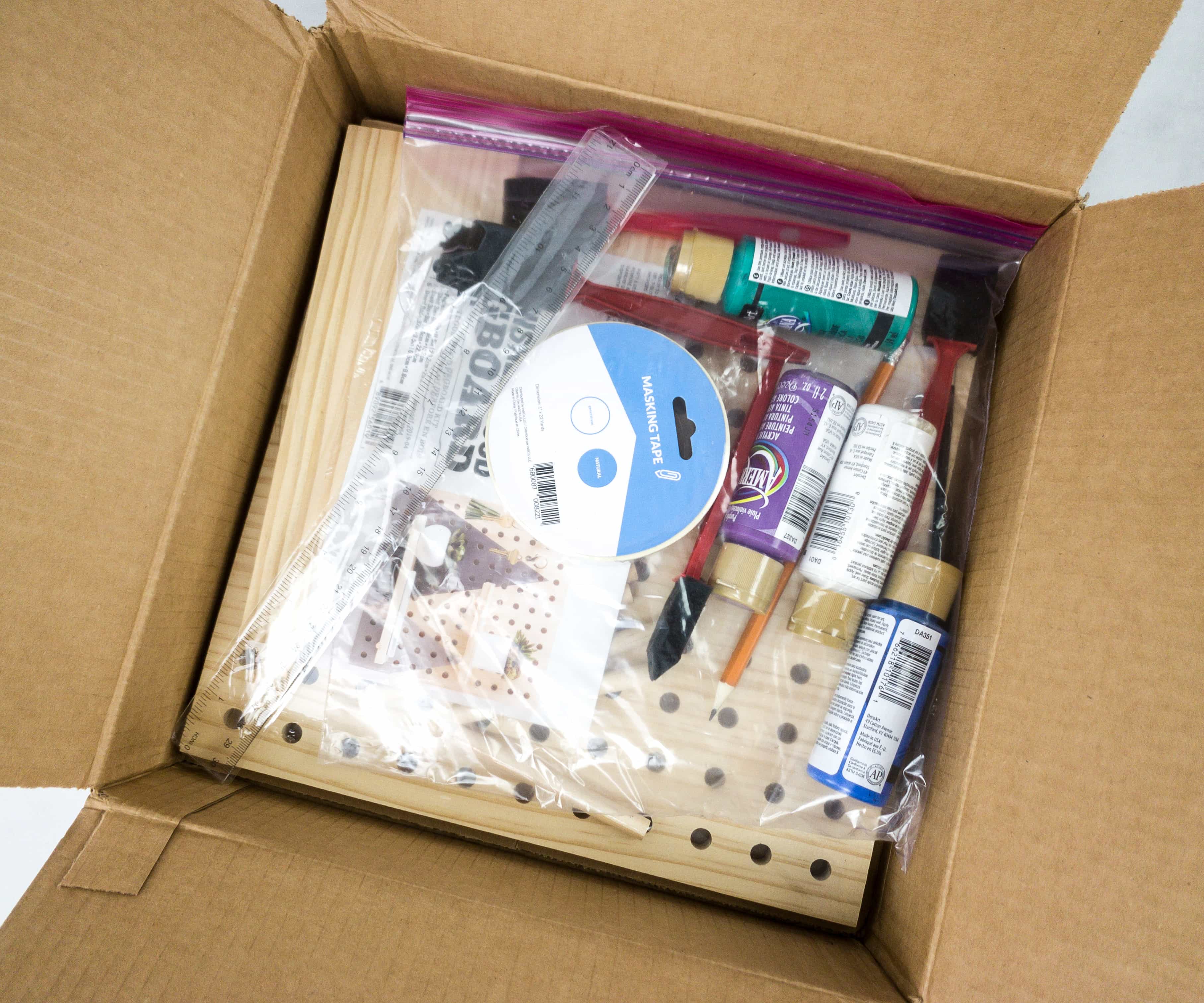 As expected, they gave us a complete set including some ruler, pencil, and brushes.
Featured on the leaflet are instructions and materials for the project. They were very easy to follow since they were written in detail.
There are also corresponding illustrations for every step of the process so it was easy to monitor if I was doing it correctly or not.
Everything in my box!
For this project, they sent an unfinished wood pegboard kit!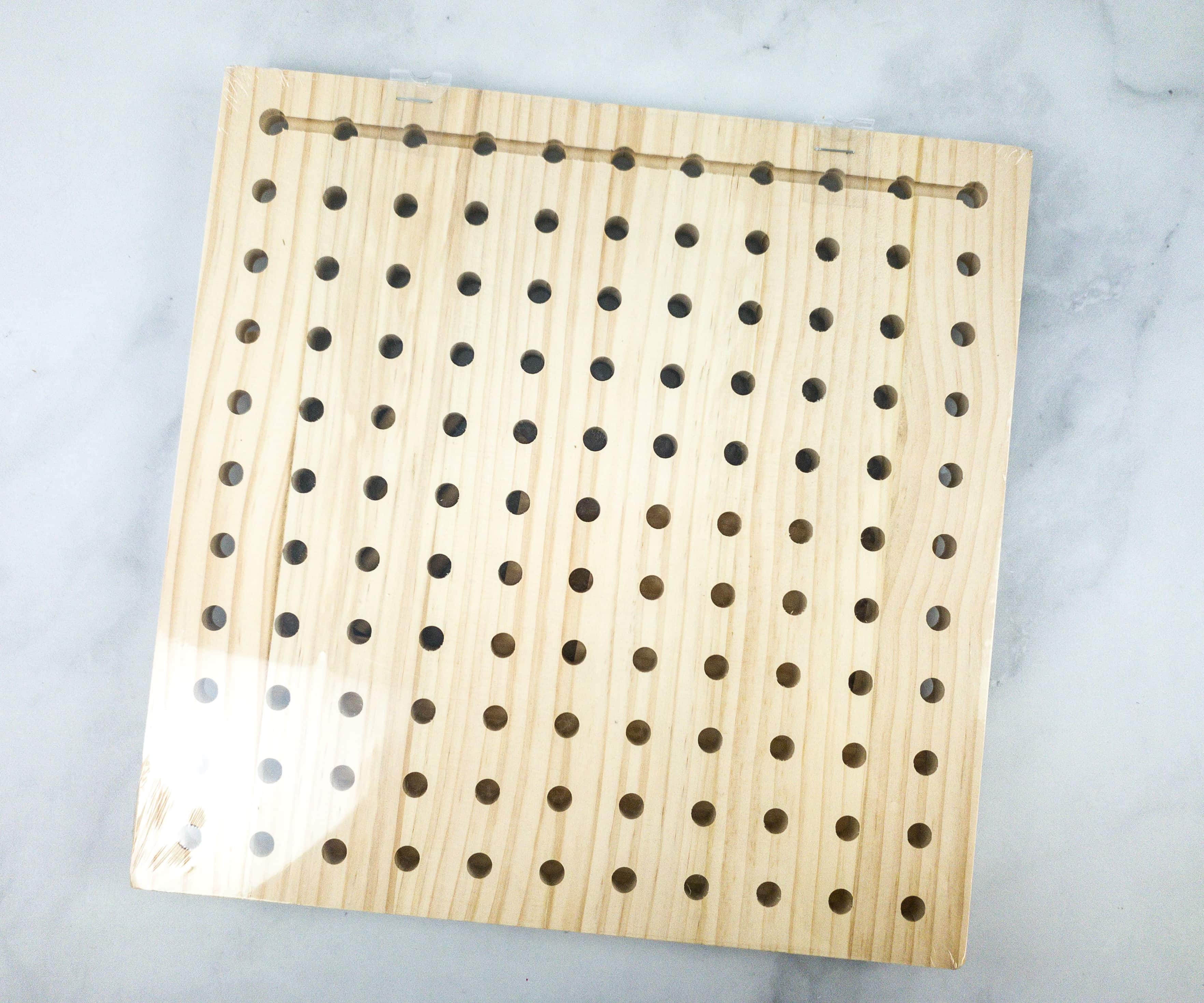 These are smooth and high-quality woodcuts!
The 9-piece kit that includes a 11.5″ x 11.5″ pegboard, 3″ x 6″ & 3″ x 9″ shelf, and 6 pieces of dowel rods.
Aside from the wood pieces, they also provided masking tape, a ruler, and a pencil.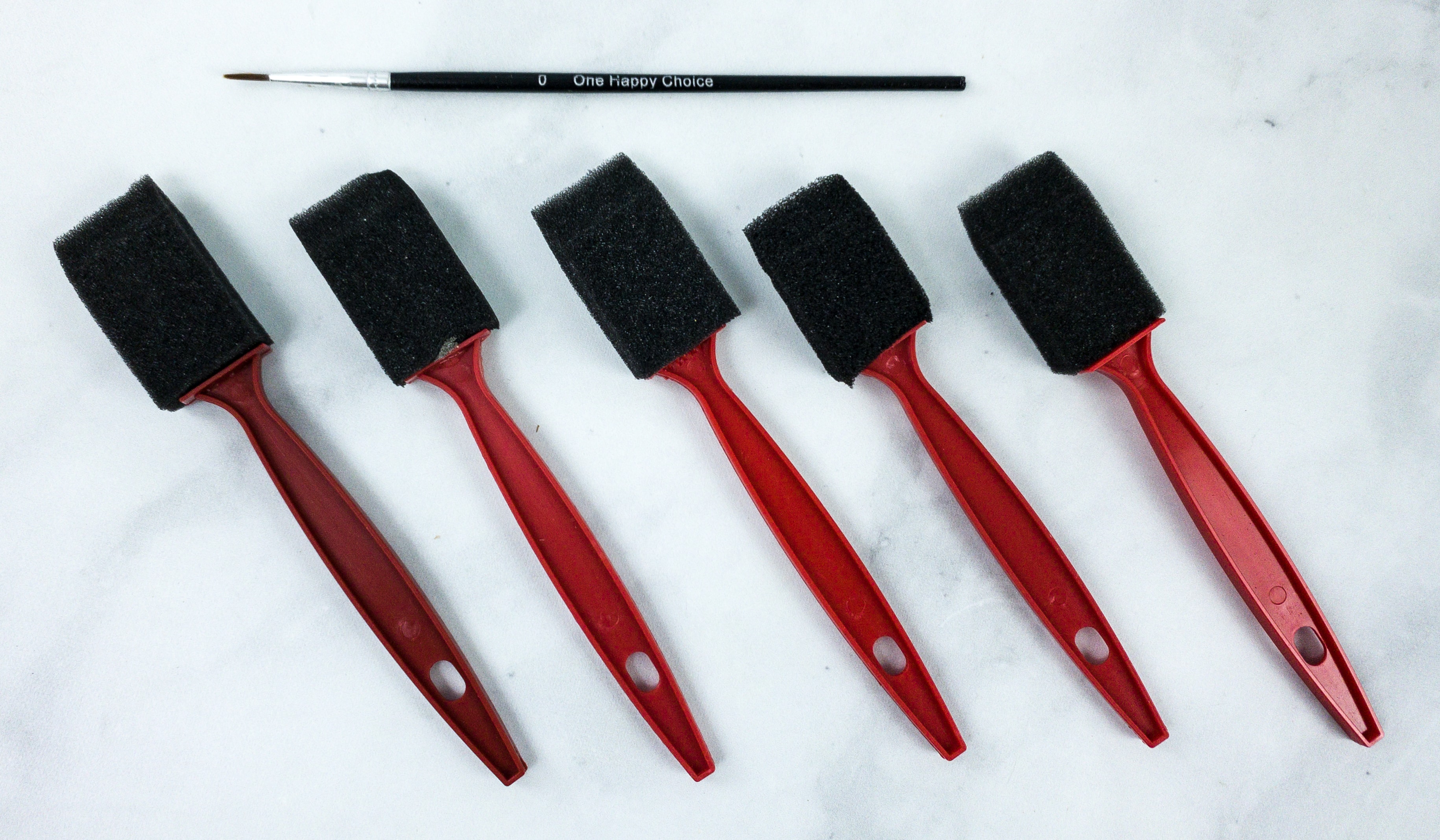 We also got here a group of foam brushes and a paintbrush.
This month's box also includes 4 different paints from Americana including Bluegrass Green, Bright Blue, Titanium White, and Purple Rain!
For the first step, I traced the design on the board using a pencil, with the lines going through the middle of each hole. Once the outline is complete, I put the tapes on the board. The tapes ensure that no paint seeps underneath and ruins the design.
I used the purple paint first, followed by white paint in between. I also left some space for the other colors.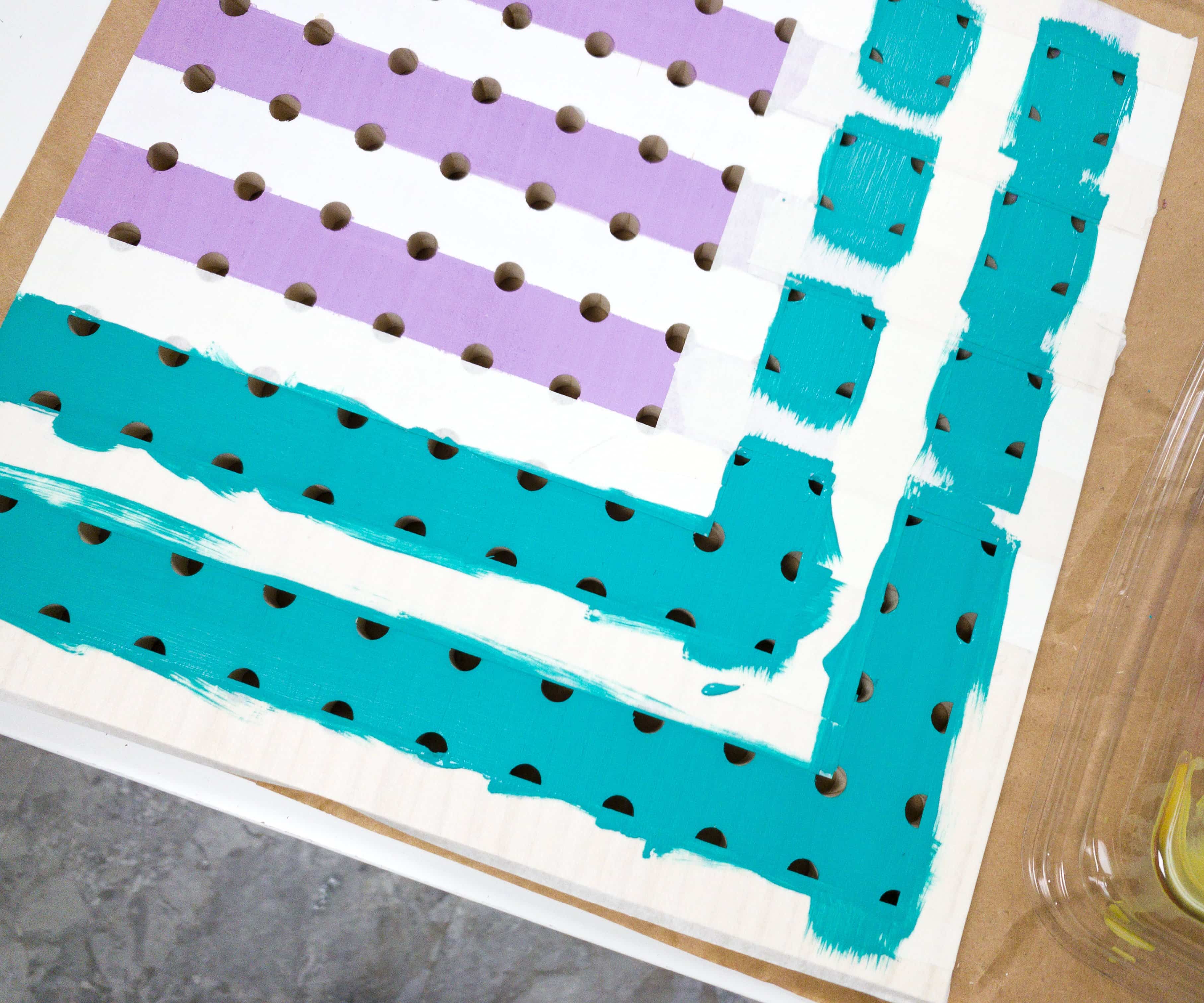 See how the design looks like an arrow? For the "arrow" head, I used the blue-green paint.
I also painted the remaining space in blue. Afterward, I waited for the paint to dry.
After the pegboards were completely dry, I added the pegs and the shelves. What's great about this is that you can decide about the orientation of the pegs and shelves.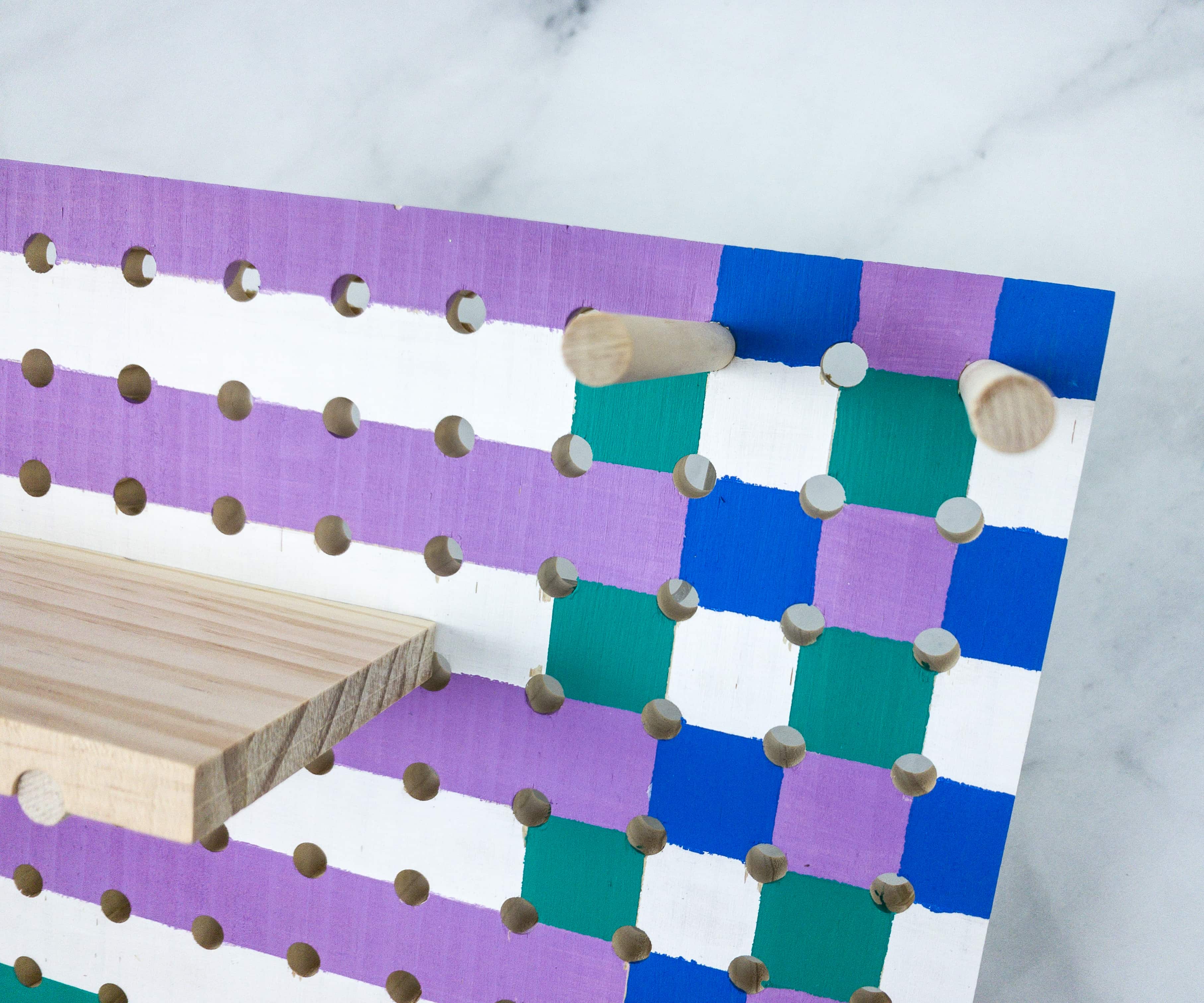 I made sure that the pegs were carefully locked-in by twisting them until they were no longer wobbly.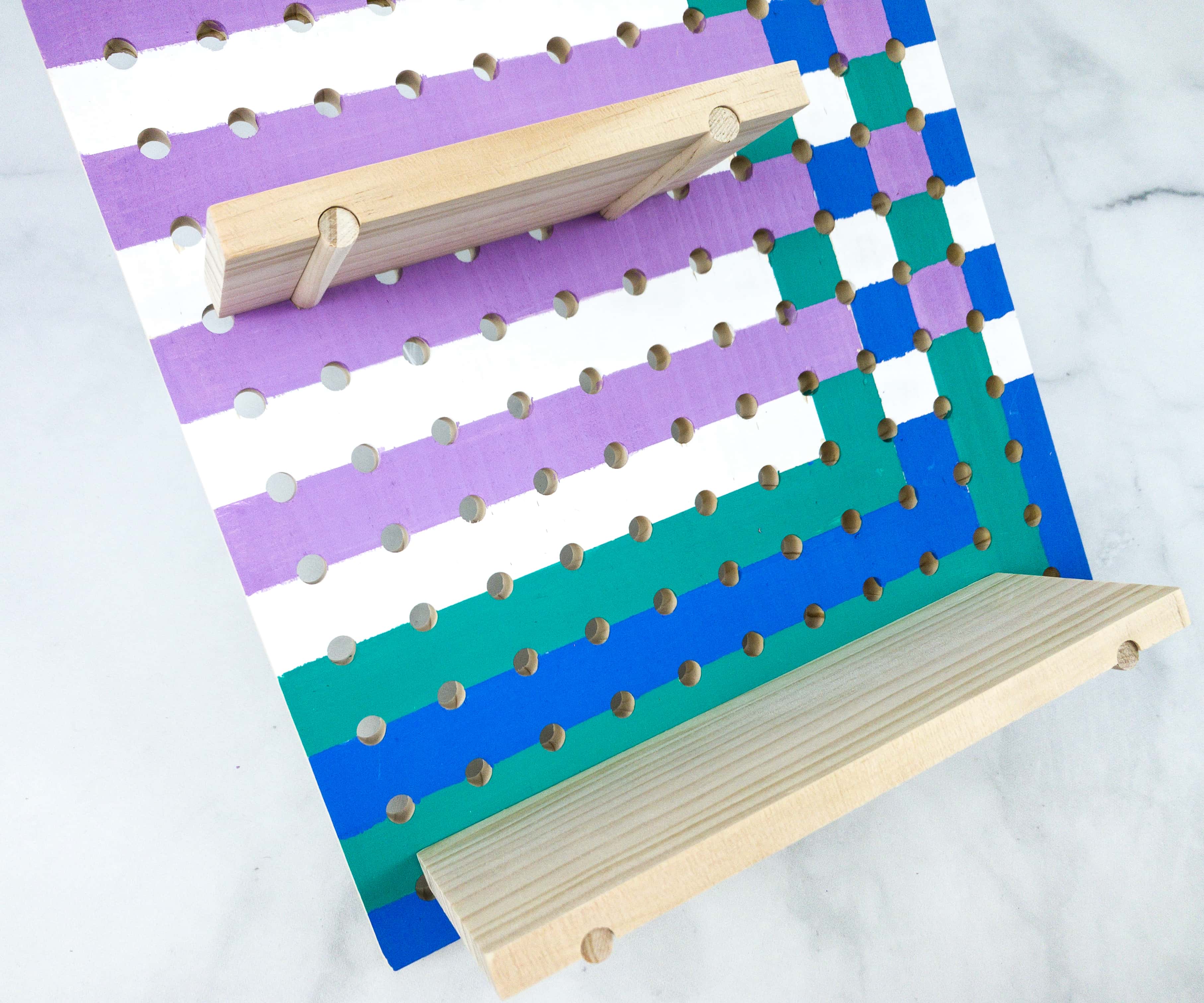 This pegboard shelf is a perfect place to keep your keys, or display frames and small plants!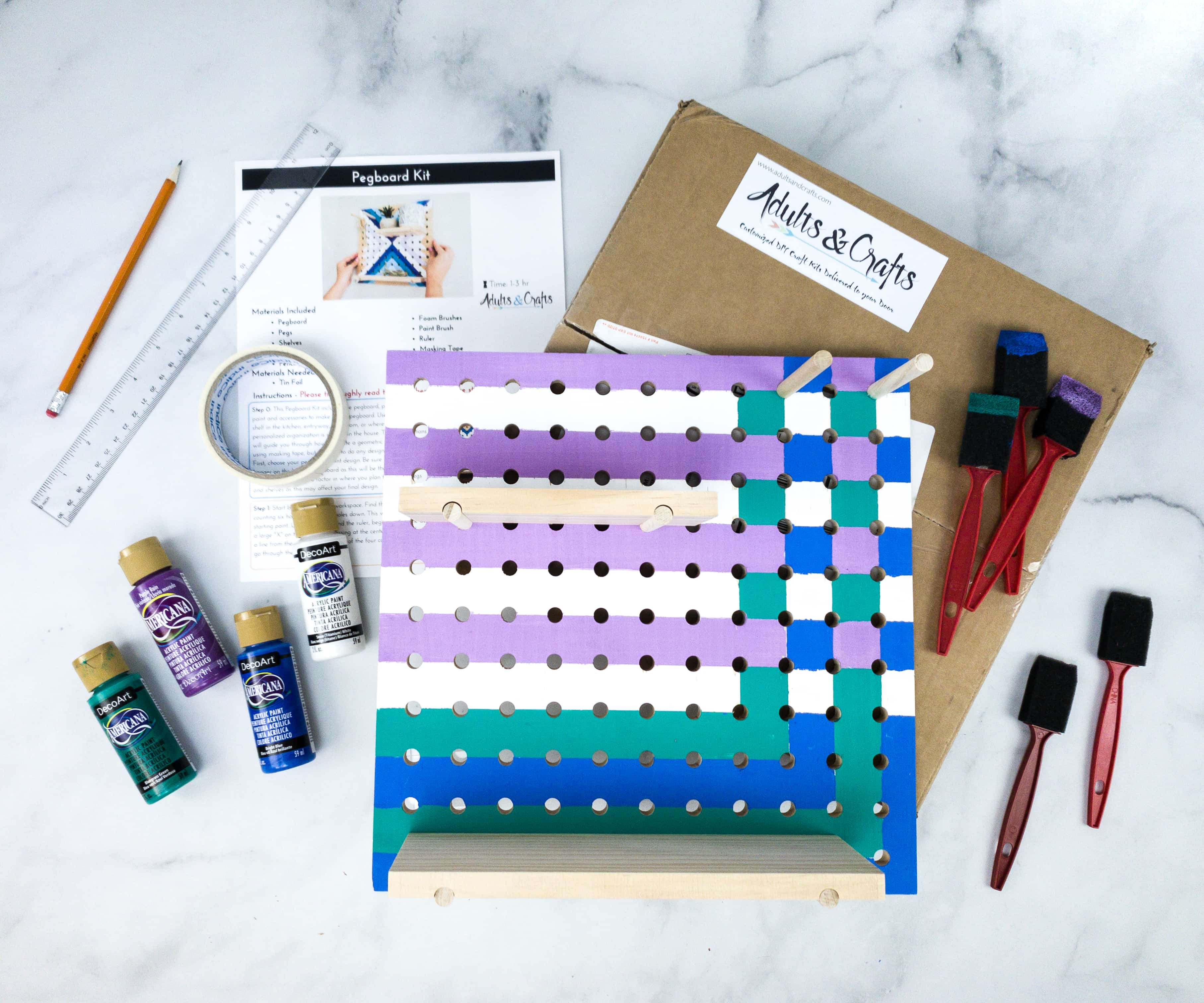 Here's my completed Pegboard kit!
I had so much fun with this month's Adults & Crafts project! It took a bit of time between each step but I really love the result of the final product, and the process in which I got there. I'm also happy with the paint they provided for the pegboard. The colors turned out really cute. DIY projects are really an effective way to exhibit my creativity. Overall, it's a great box and I highly recommend it to any individual who loves working on relaxing crafts!
What do you think of this month's box?