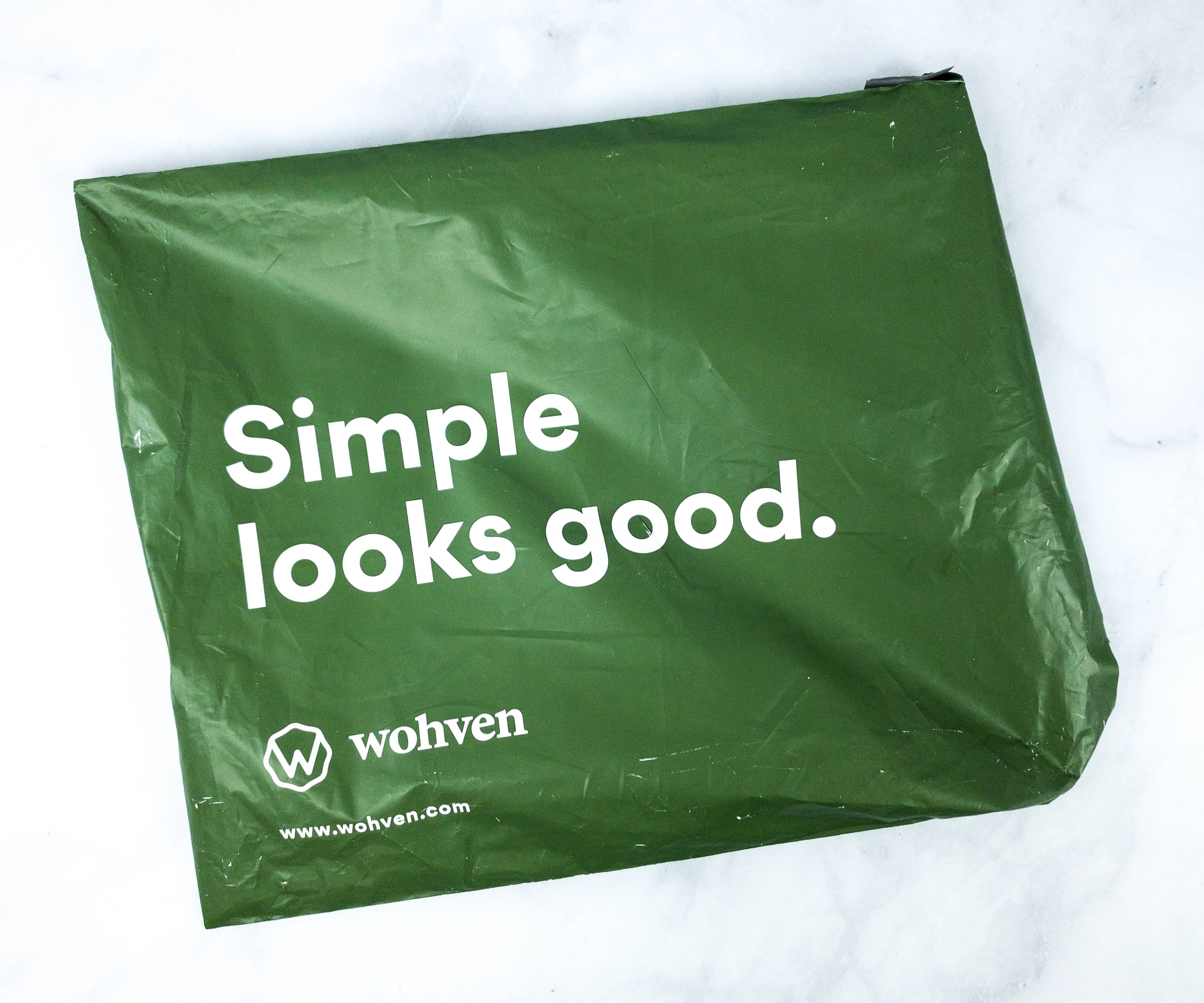 Wohven Socks is a new addition to Wohven monthly apparel subscriptions. It delivers a pair of premium quality socks with new and uniquely designed patterns, everything at $10 plus $2 US shipping fee.
DEAL: Get 30% off of your first month with coupon code HELLOSUB30.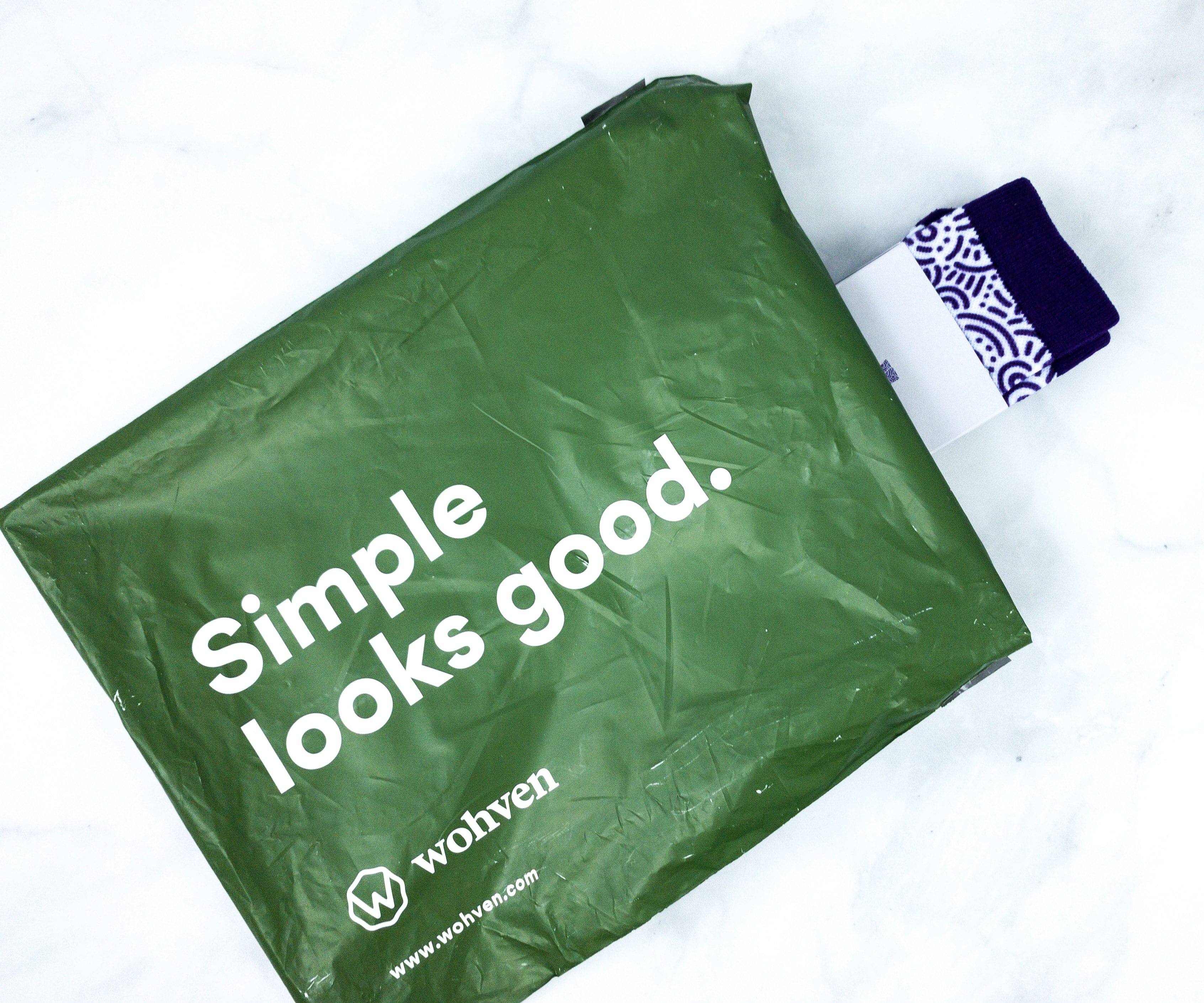 Just like the Wohven shirt subscription, the socks arrive in a simple green, reusable plastic mailer with Wohven logo and their tagline, "Simple looks good."
Everything in my February 2020 package!
The socks came enclosed in a cardboard wrap. This month, our socks were designed by Anugraha Design.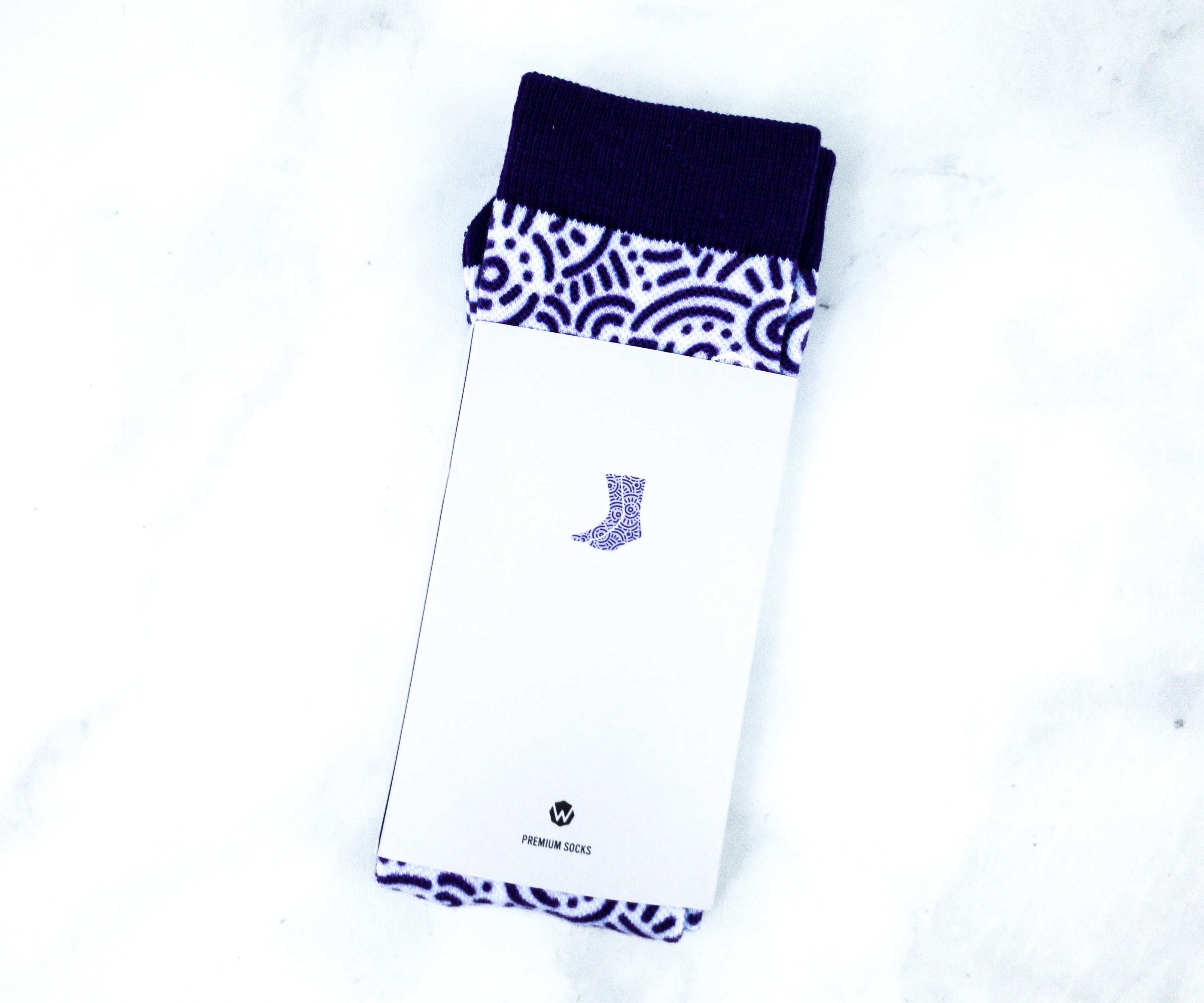 At the back of the packaging, it indicates that this is a premium item. There is also a small illustration of the whole sock with the design.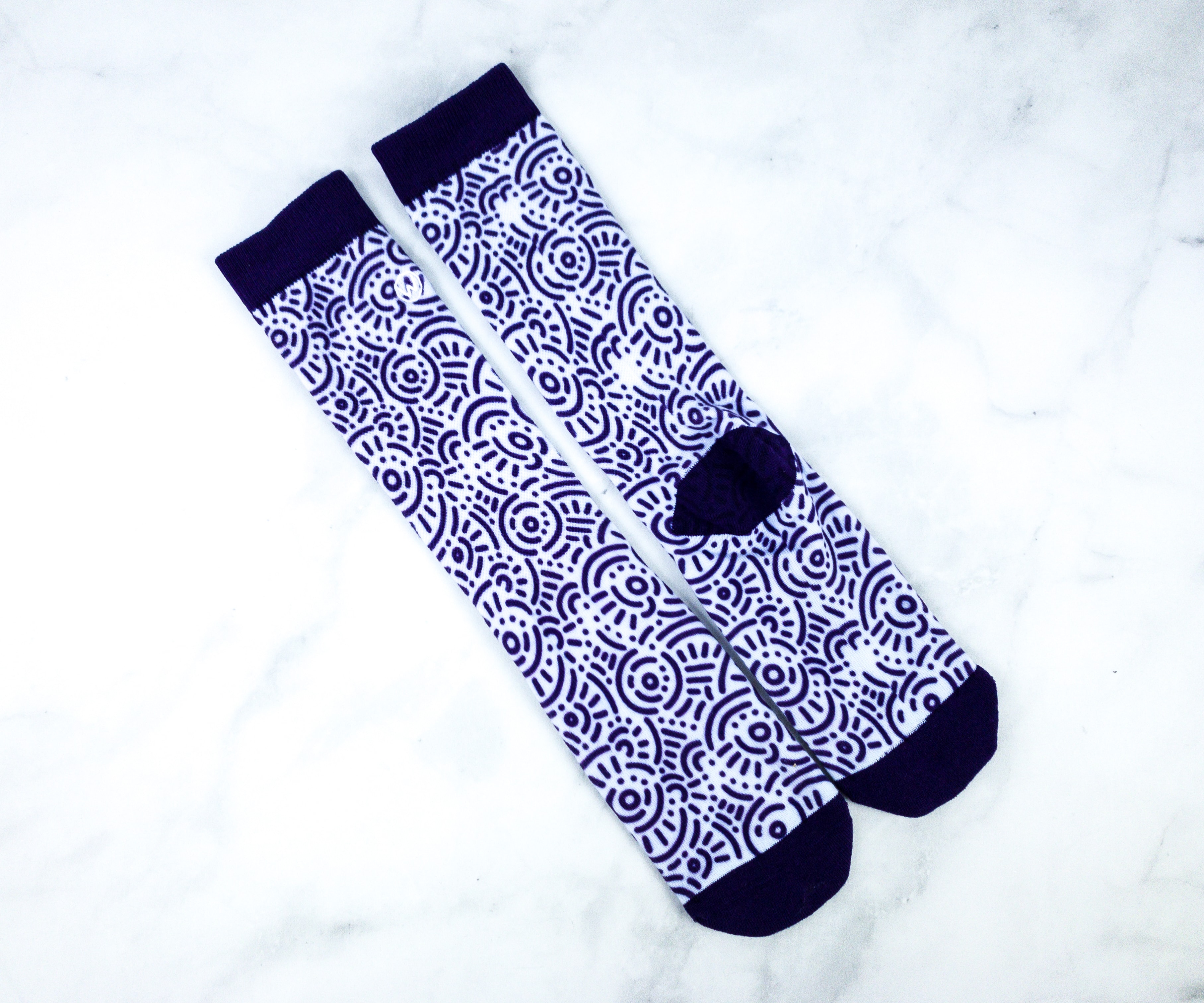 I like this. At first glance, it looks like simple lines that were randomly scribbled over.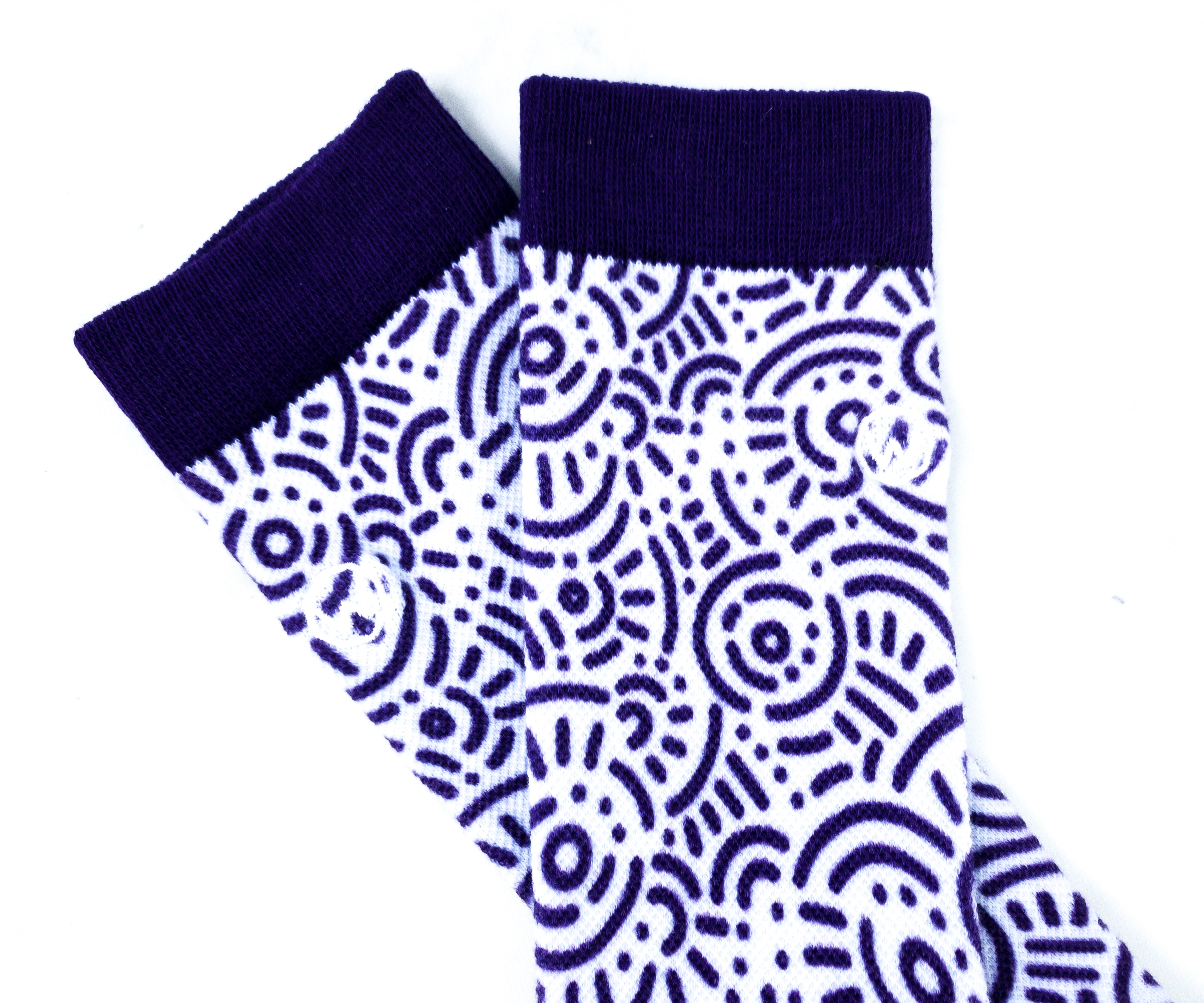 But when you look closely, you can see the intricate details of the design.
I like that these socks have reinforced toe and heel part, making the pair more comfortable to wear! The calf is also specially designed so you're sure these won't roll out. The blend of soft cotton, polyester and elastic makes this product comfortable and durable at the same time!
We got another great pair from Wohven Socks! They have always wowed us with not just amazing designs but great quality socks as well! I really like how these socks are super comfortable when worn. The calf, toe, and heel parts are extra cushy! Those are actually great points of support and I like how they put a different knit on those parts but still managed to accentuate the overall design. I am really happy with this month's package and I'm looking forward to the next one! I can't wait to see what other designs they can come up with!
What do you think of Wohven?