TheraBox is curated by practicing therapists with the aim to inspire happier lives. Each box includes 4-6 wellness products sourced from vendors that produce natural, organic, and feel-good items. They also incorporate at least 1 happiness boosting activity inspired by research in mindfulness, psychology, and neuroscience to rewire the brain for more joy and positivity.
DEAL: Get 10% off your first order! Use coupon code HELLO10.
There's a quote printed on one side of the box.
Self-care is giving the world the best of you, instead of what's left of you.
Even the interior of the box is filled with gorgeous prints!
The items were wrapped in a tissue paper, sealed with a sticker.
All of them arrived in great condition, as they were cushioned by the squiggles.
Every box comes with a mini-magazine. This month's box theme is RISE!
Featured on this part of the booklet is a message from the Therabox Team!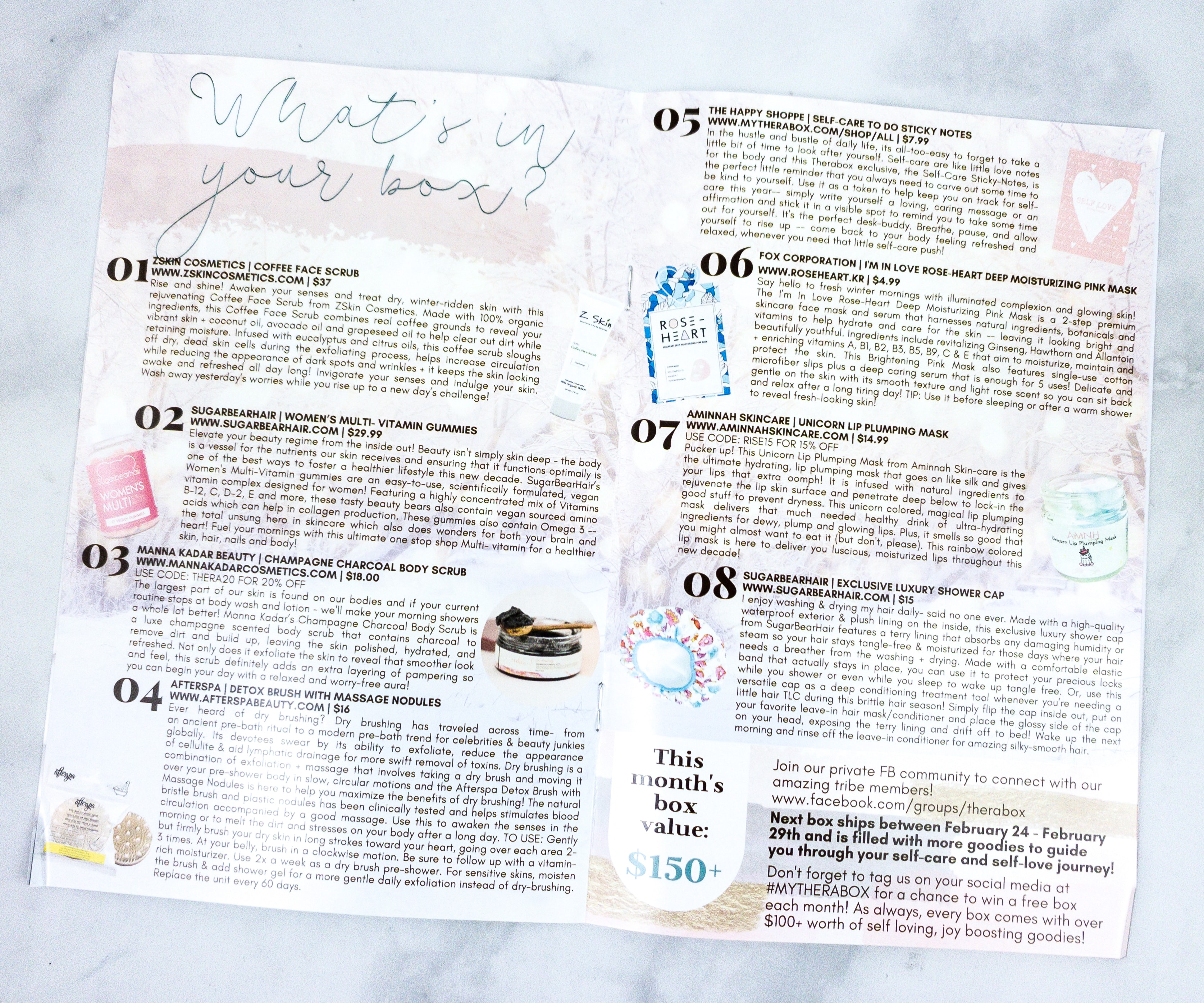 They included a photo of all the items in the box. The description for each item is lengthy and informative.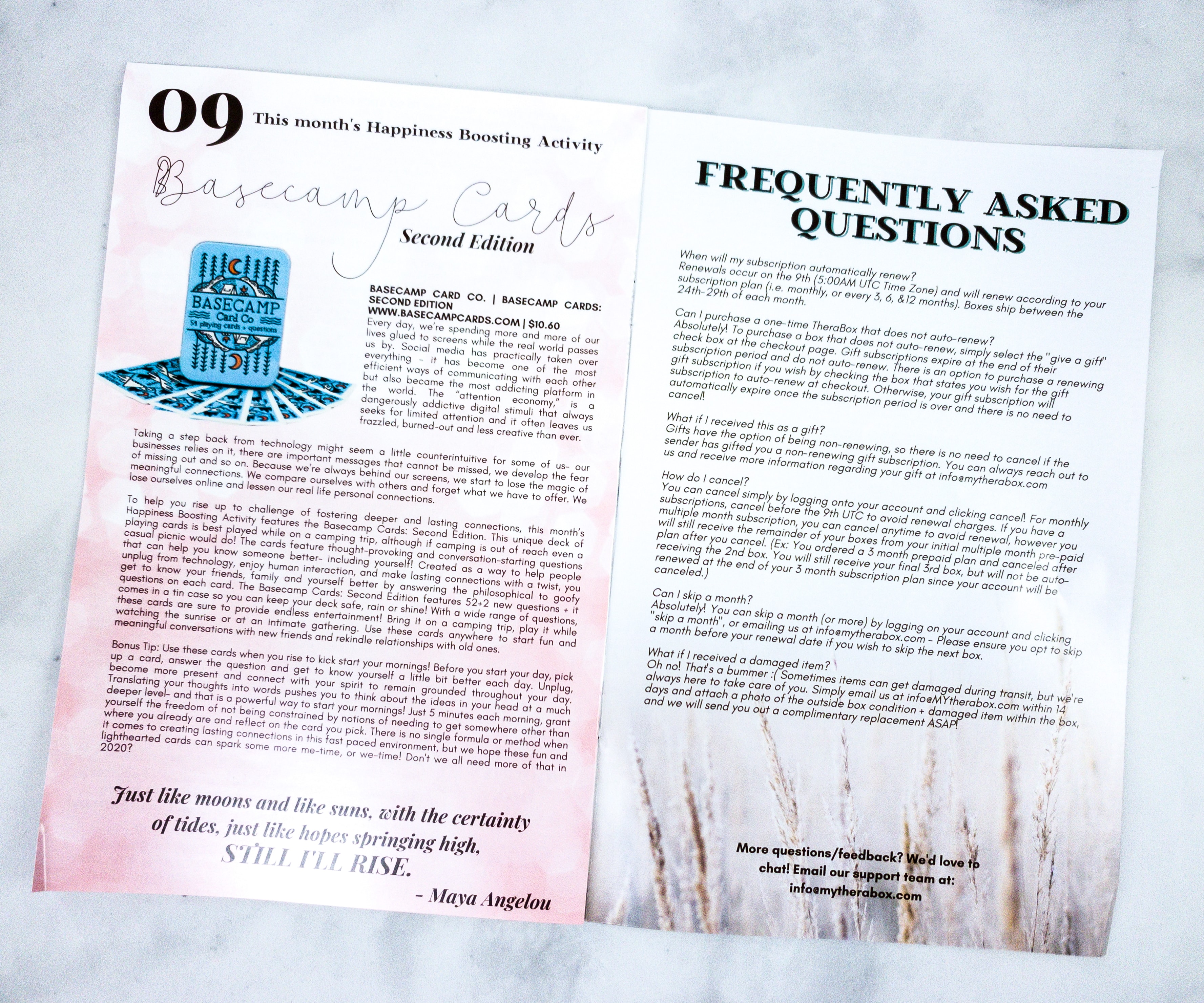 There's a feature about a happiness boosting activity, and they also answered FAQs regarding the subscription.
Everything in this month's box!
The Happy Shoppe Self-Care To Do Sticky Notes ($7.99) This set of sticky notes gives me good vibes! Some designs remind us to take care of ourselves and others remind us of what's good in our lives.
There are 6 different designs in one set! These are great for journals and planners. The paper is of high-quality and they stick really well.
Fox Corporation I'm In Love Rose-Heart Deep Moisturizing Pink Mask ($4.99) One of the easiest and fastest ways to pamper yourself is by putting on a sheet mask. This one is infused with botanicals and other natural ingredients to bring lasting nourishment to your skin.
It's a two-step mask. Aside from the sheet mask drenched with rose-scented serum, they also included a moisture cream. To use, apply the sheet mask for 20 minutes, massage, and then apply the cream. It's recommended to be used after a warm shower for best results!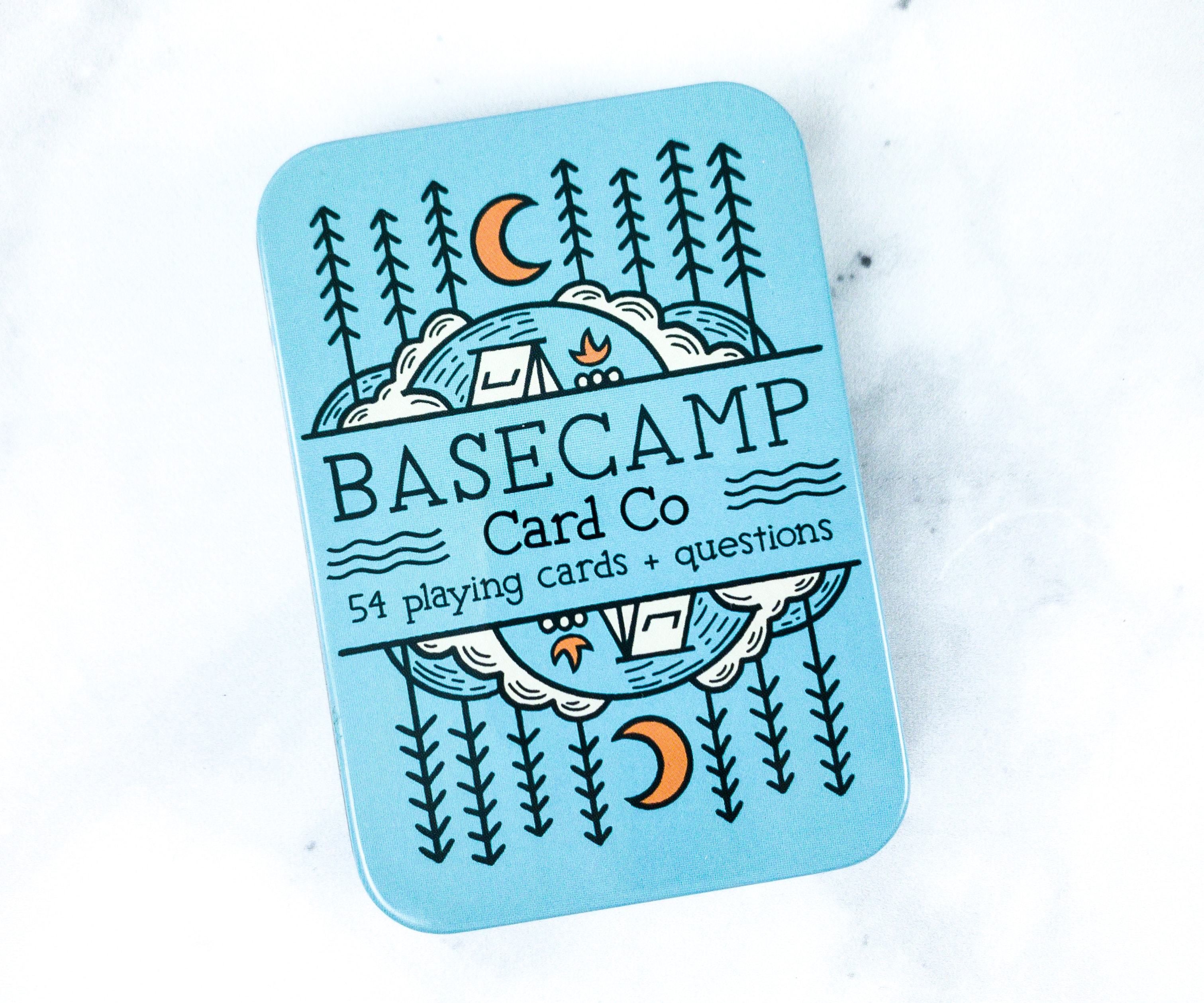 Base Camp Card Co. 54 Playing Cards + Questions ($13.95) Sometimes, self-care also means spending time with people you love. These playing cards can be used for a bonding experience with family or friends, whether when you're at home or traveling far away.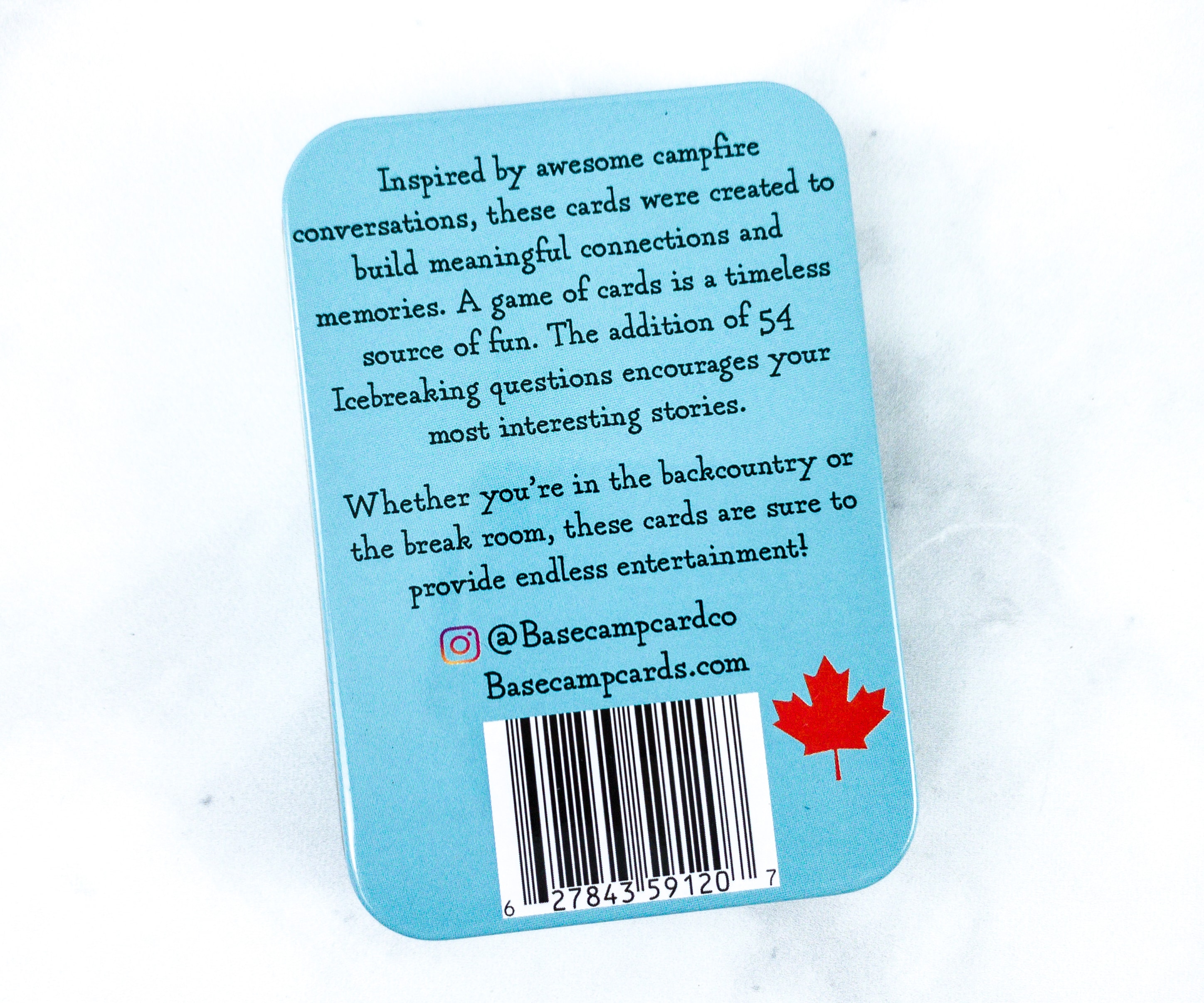 The cards are packed in a tin can that you cab easily bring anywhere.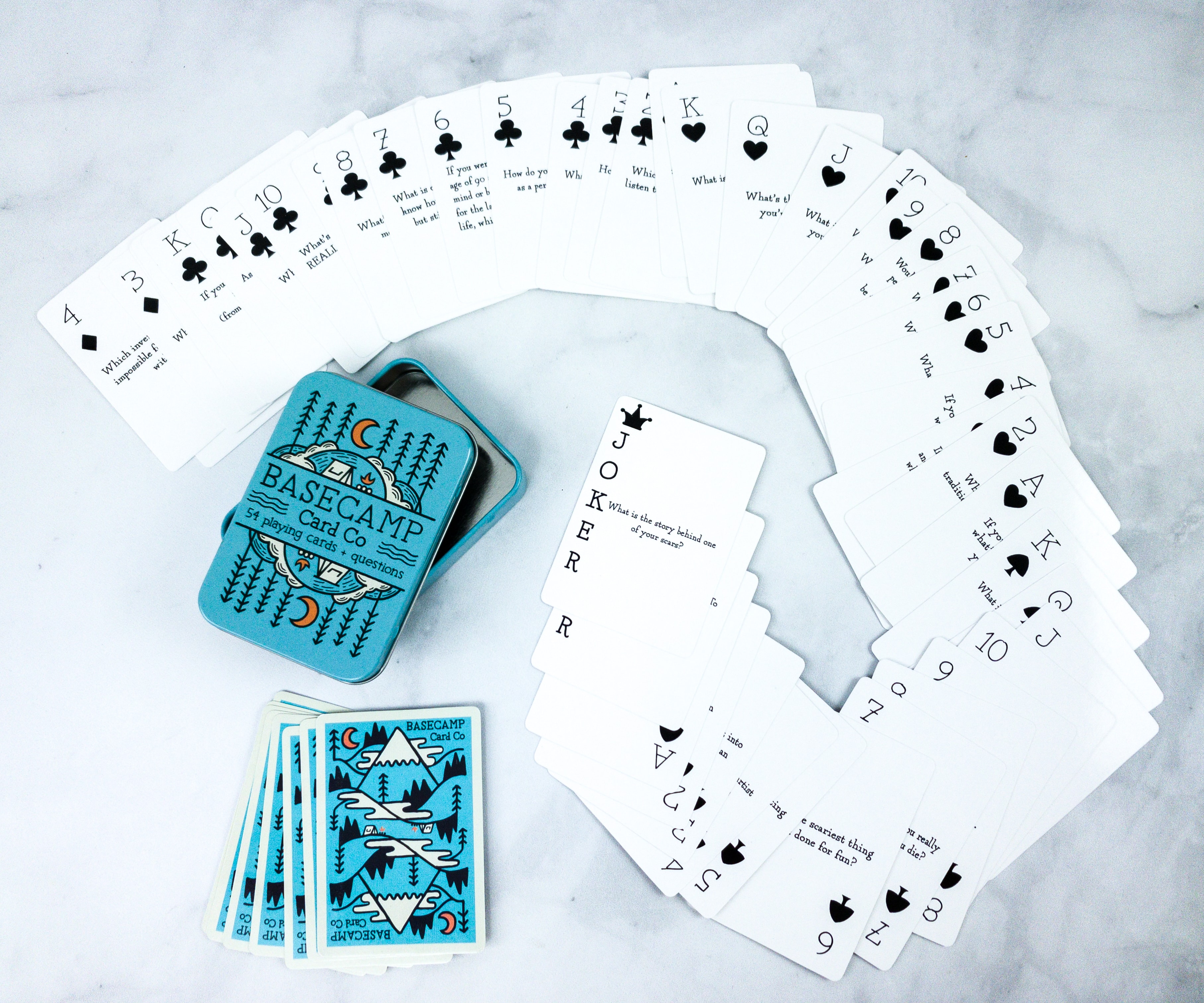 Each card features a question to keep the conversation coming.
It's inspired by campfire questions and I'm loving it. Some questions will make you think deeply and the others are just simply entertaining.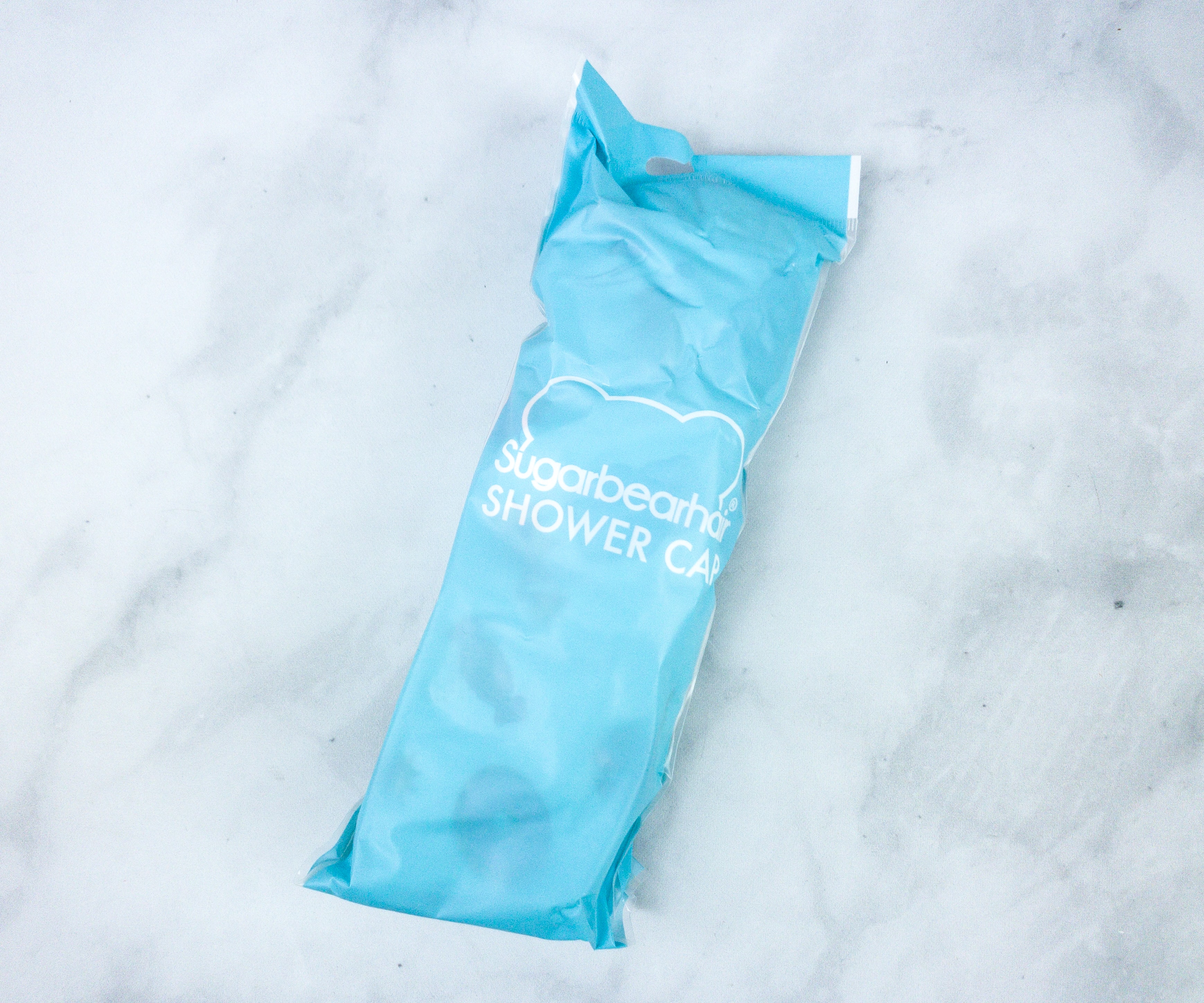 Sugar Bear Hair Shower Cap ($15) It's a luxury shower cap, ideal to use when you want to pamper your hair with a deep conditioning treatment. It can also be used when showering to protect your hair or when sleeping to prevent tangles!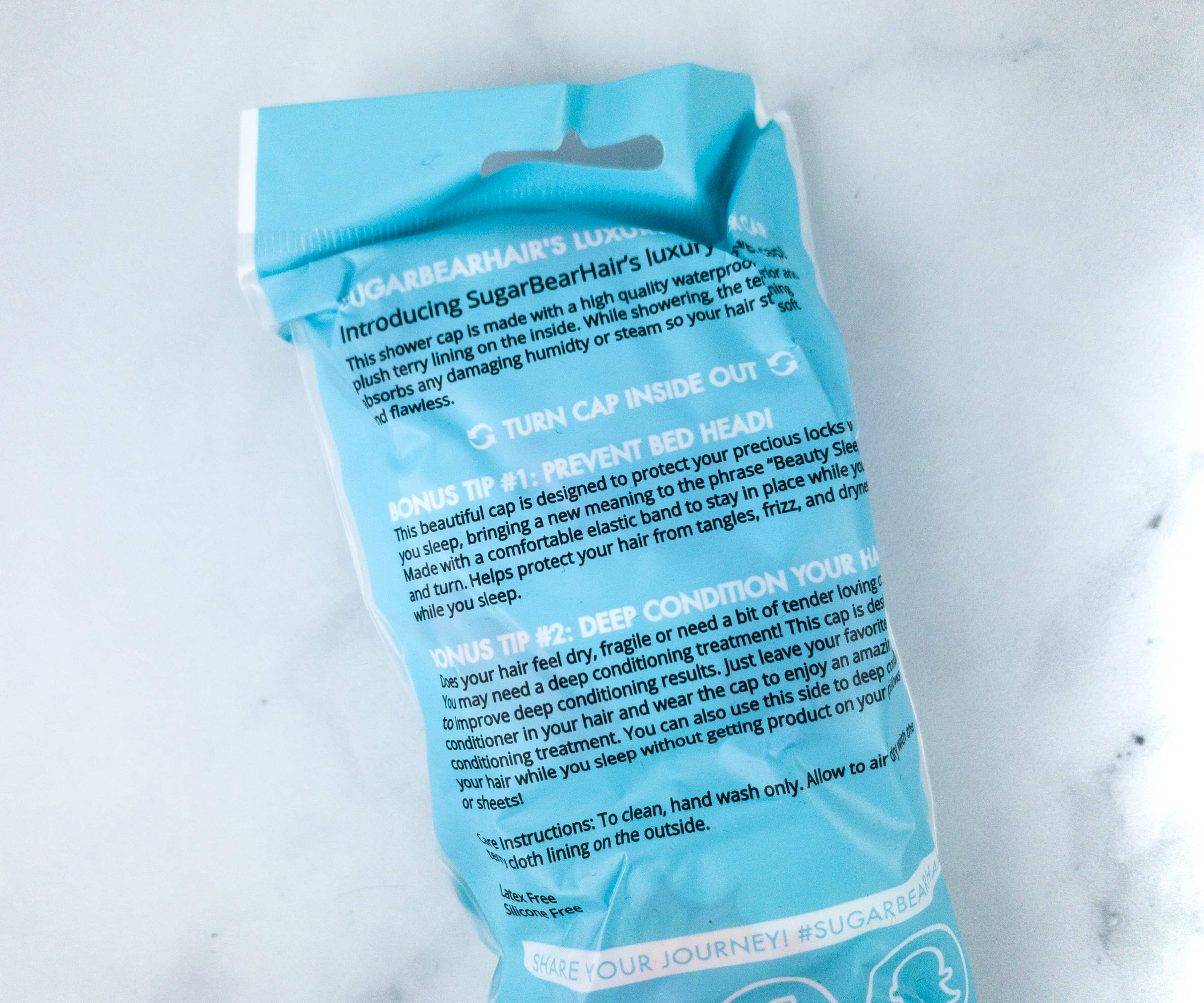 The packaging is awesome, as it includes bonus tips on taking care of your hair.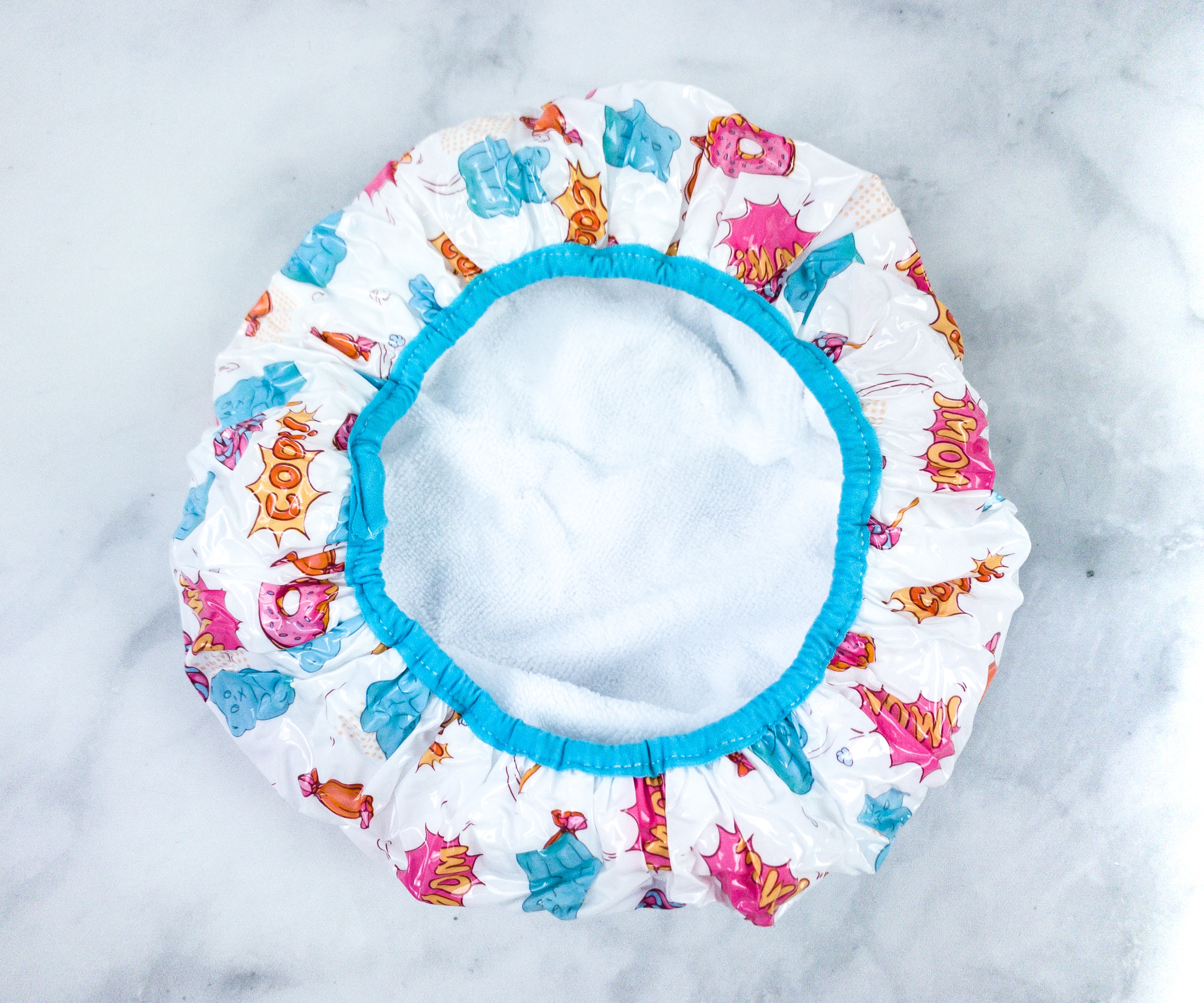 The exterior is waterproof and the lining is made of terry, which absorbs humidity that could damage your hair. The ends are elastic, so you can wear them comfortably without slipping down.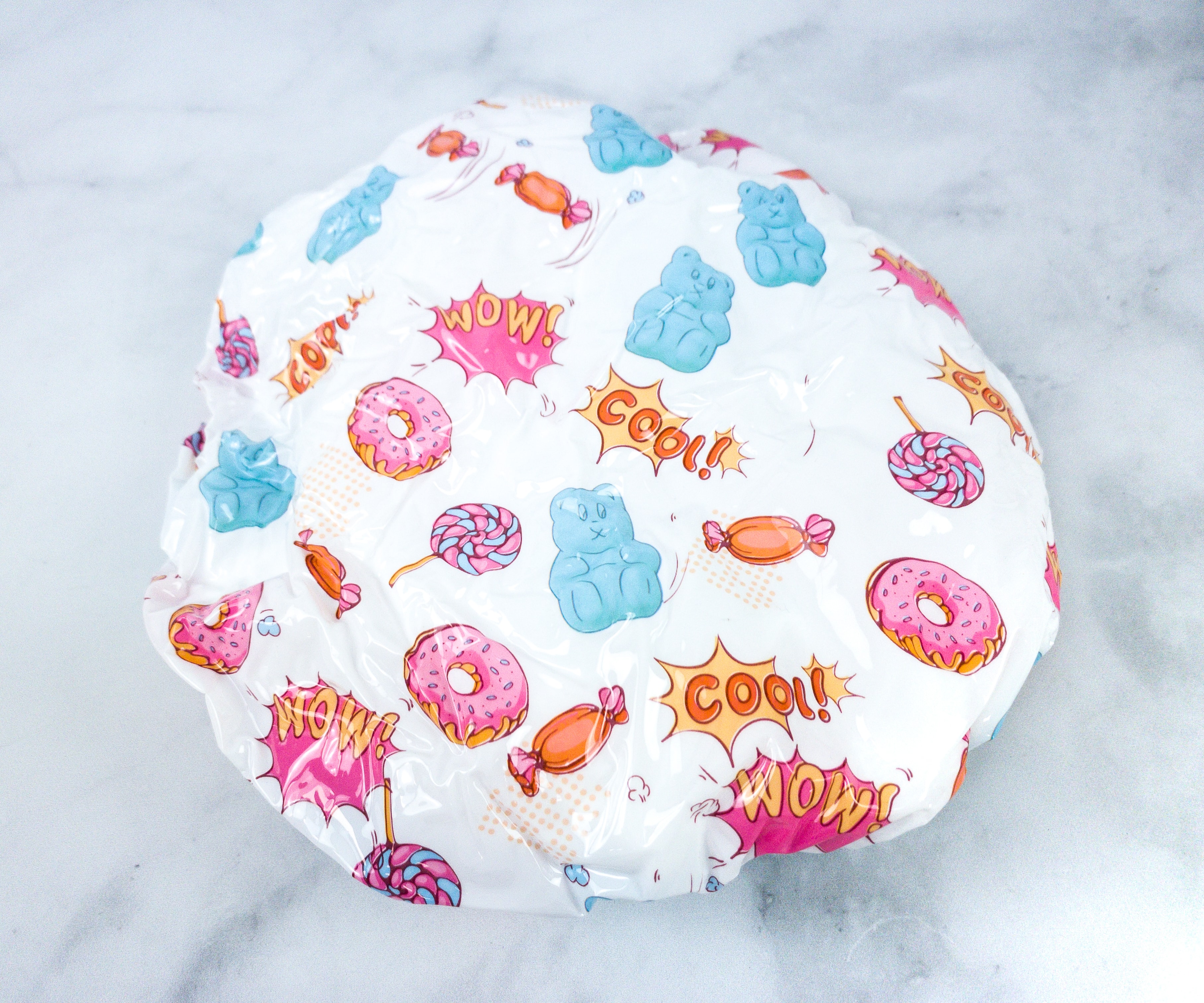 The designs are super cute and colorful. There are doughnuts, candies, lollipops, and more!
After Spa Detox Brush With Massage Nodules ($16) Here's another item to elevate your shower experience, a brush with plastic nodules to help you exfoliate and remove skin impurities.
The brush is lightweight. It also comes with a thick strap for easy grip.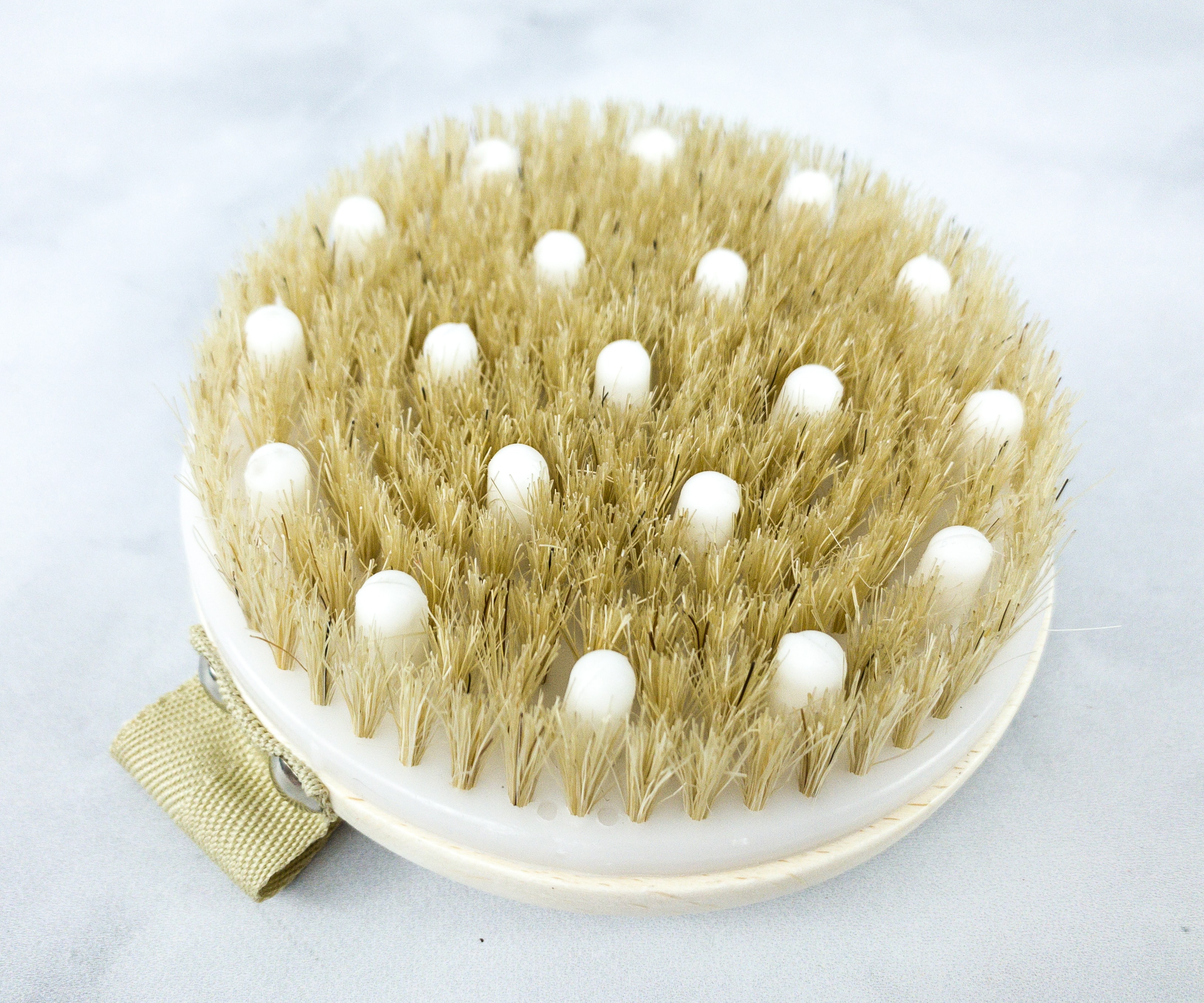 It can accommodate whether scrub gels or body washes. Just moisten the brush, apply the product, and massage your skin with it then rinse. The bristles are gentle on the skin!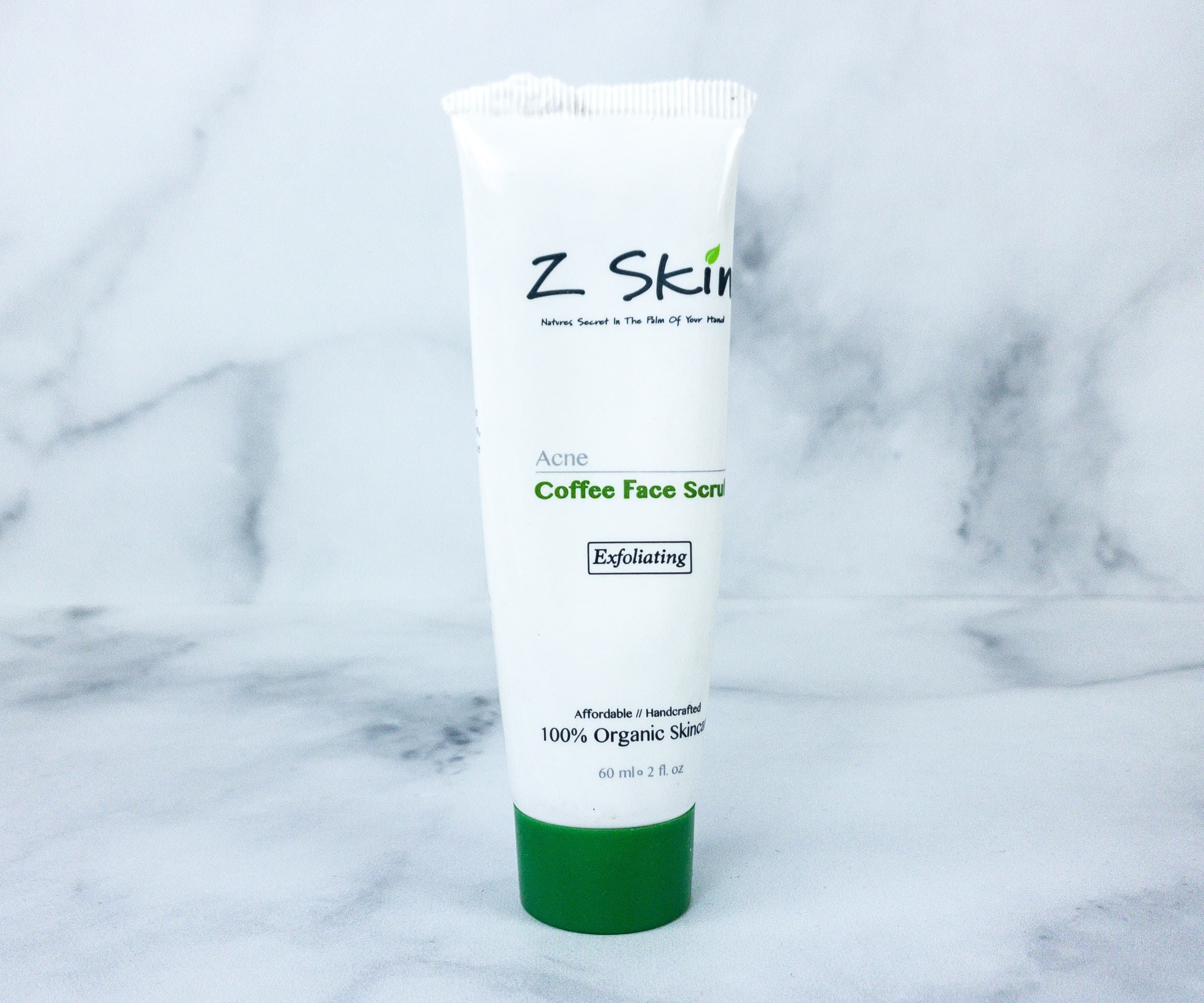 Z Skin Cosmetics Coffee Face Scrub ($333) Speaking of exfoliation, they even included a face scrub in the box. It's formulated with real coffee grinds that help you reveal brighter and smoother skin. Also included in the scrub is a blend of various natural oils to rejuvenate tired skin and eliminate the appearance of dark spots. It was not as abrasive as I thought it would be!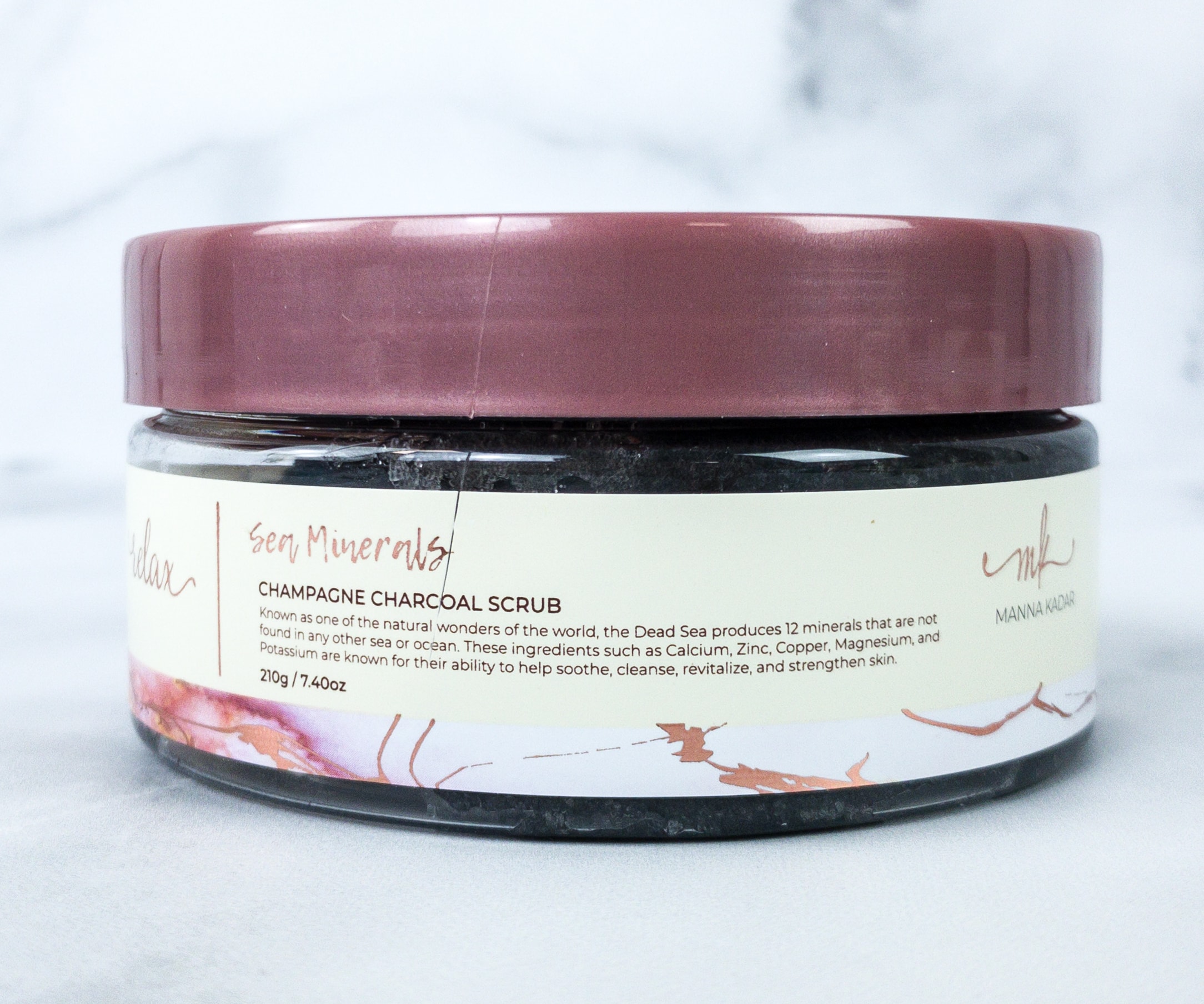 Manna Kadar Beauty Champagne Charcoal Body Scrub ($18) I got another scrub and this time, it's for the body! It's made with charcoal which is known to remove dirt and impurities.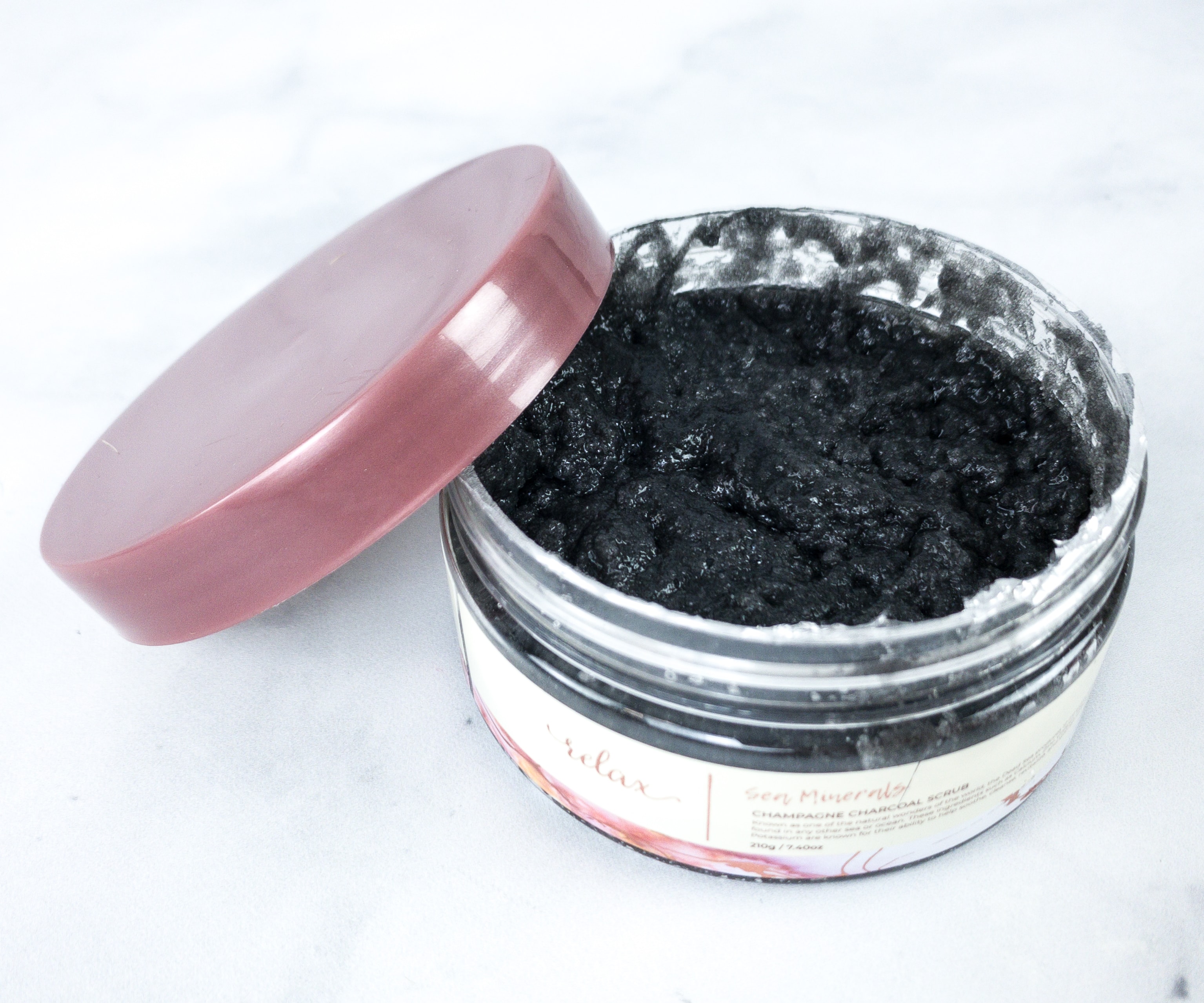 What sets it apart from the usual charcoal scrubs is that it's champagne scented. It's so soothing and also feels gentle on the skin.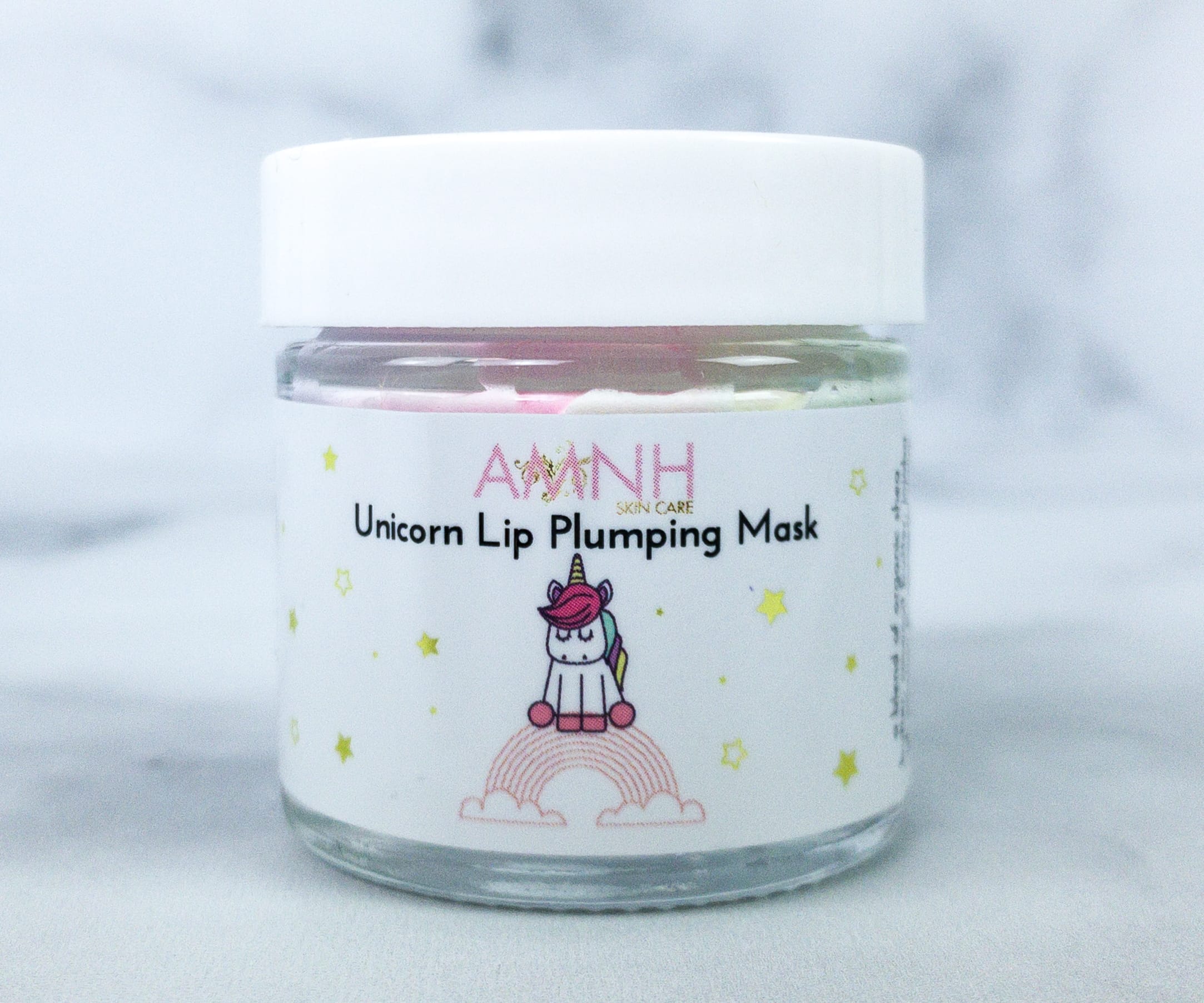 Amminah Skincare Unicorn Lip Plumping Mask ($14) First of all, I love the packaging. The unicorn design is just too cute!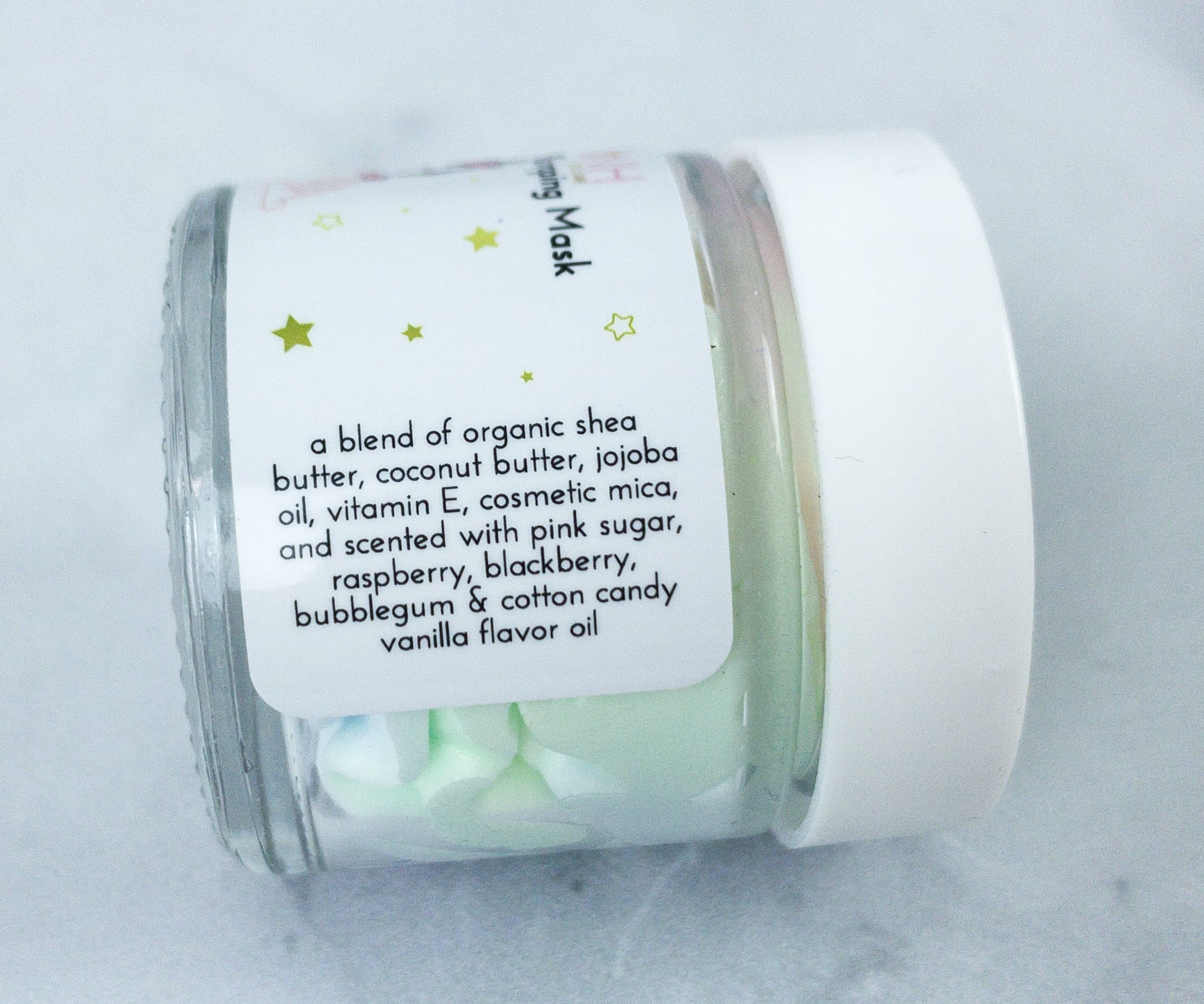 This lip plumping mask is made with organic shea butter and coconut butter. It even has a lovely scent composed of pink sugar, raspberry, blackberry, bubblegum, cotton candy, and vanilla. Smells like heaven, if you ask me.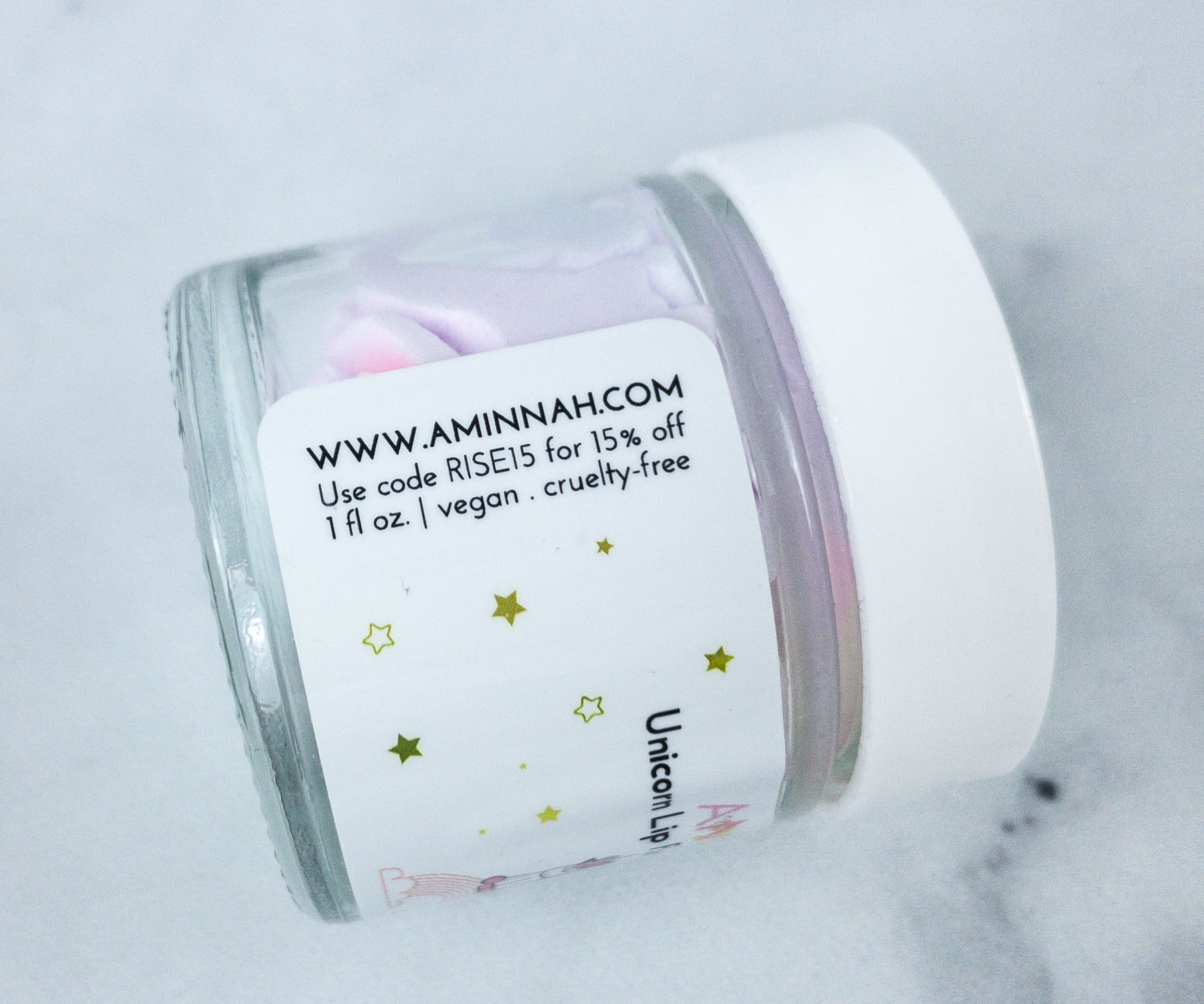 The label also includes a 15% off coupon code fro Aminnah's online store.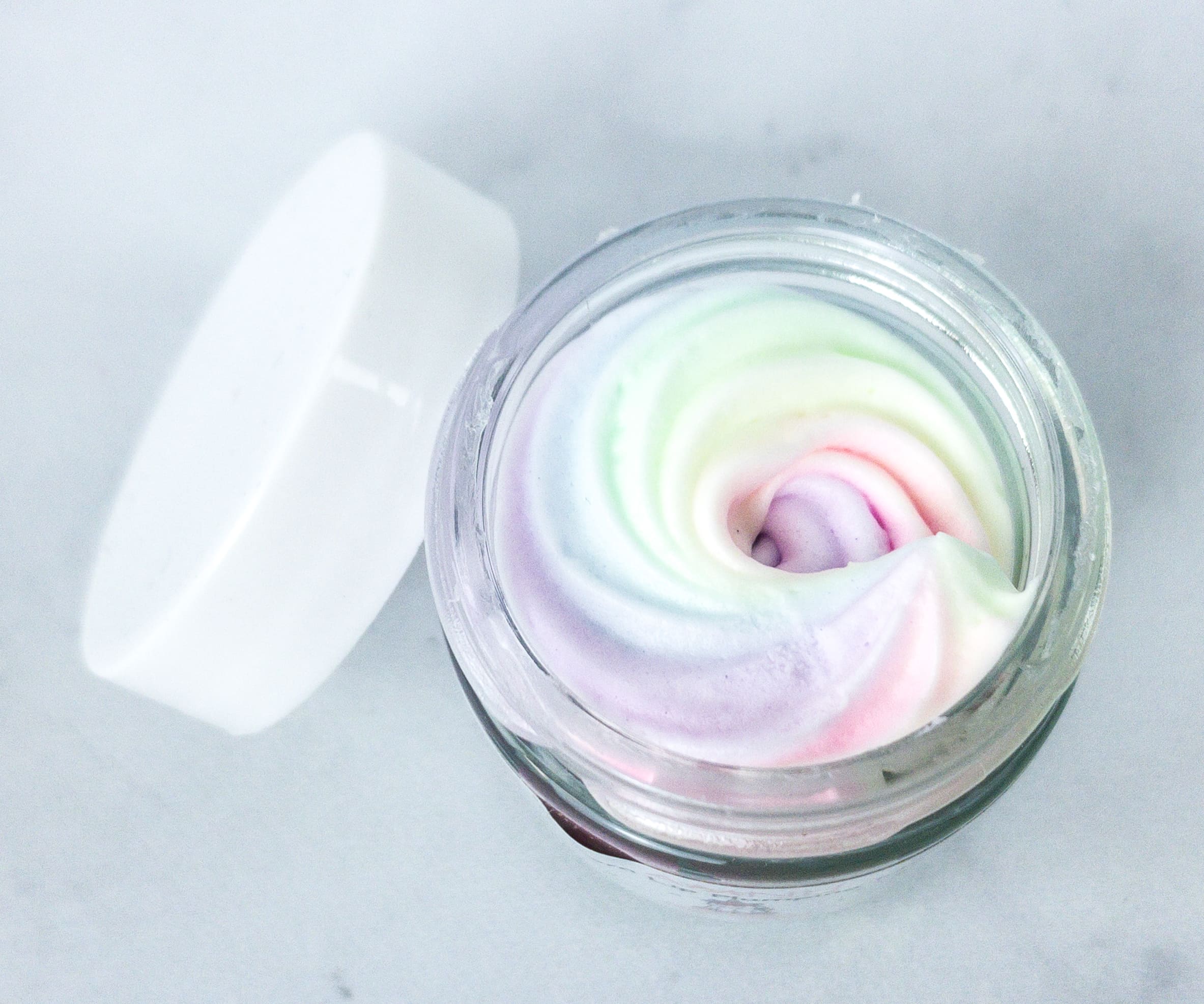 Look at that beautiful swirl of pastel colors! It looks yummy, too bad it's not for eating. To use, just get a small amount and apply directly to your lips. It feels light, silky, and super hydrating. I also like the shine it gives my lips. It's great whether worn alone or under your favorite lipstick.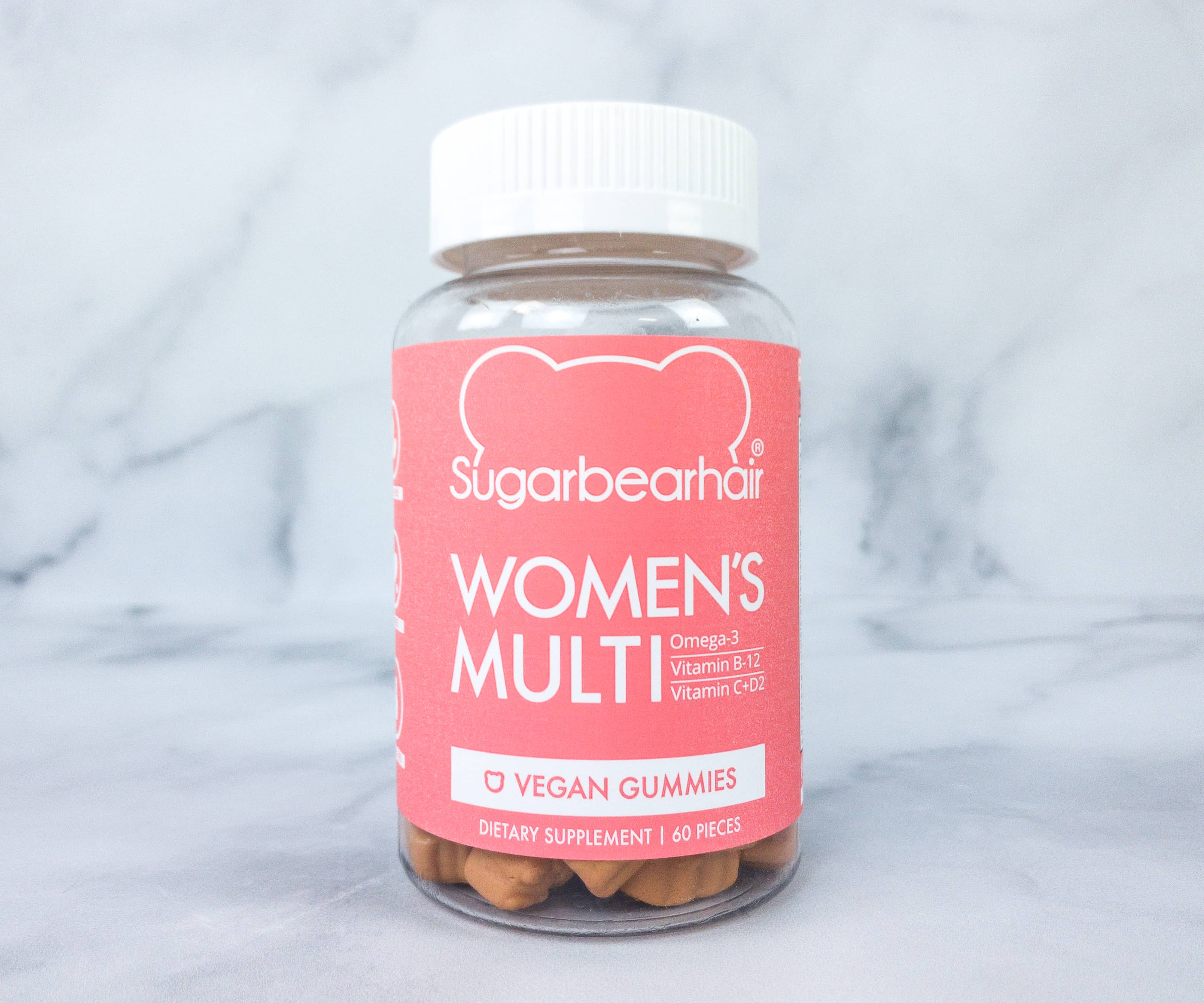 Sugar Bear Hair Women's Multi-Vitamin Gummies ($29.98) These vegan supplements are specially formulated for women. They contain folate, omega-3, and vitamins B-12, C, D, D2, and E which are all essential for maintaining women's health.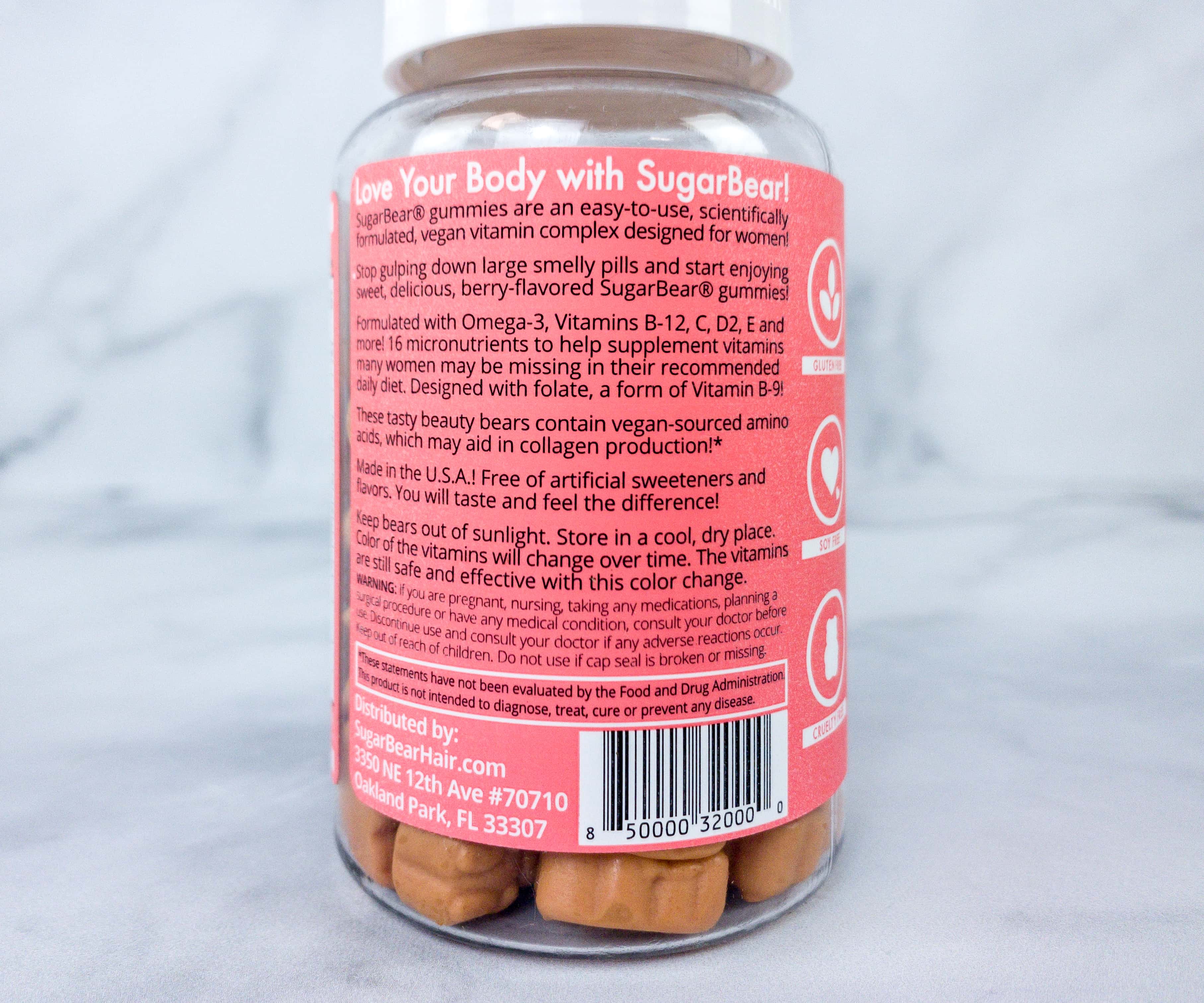 Each jar contains 60 pieces of gummies, good for 1 month.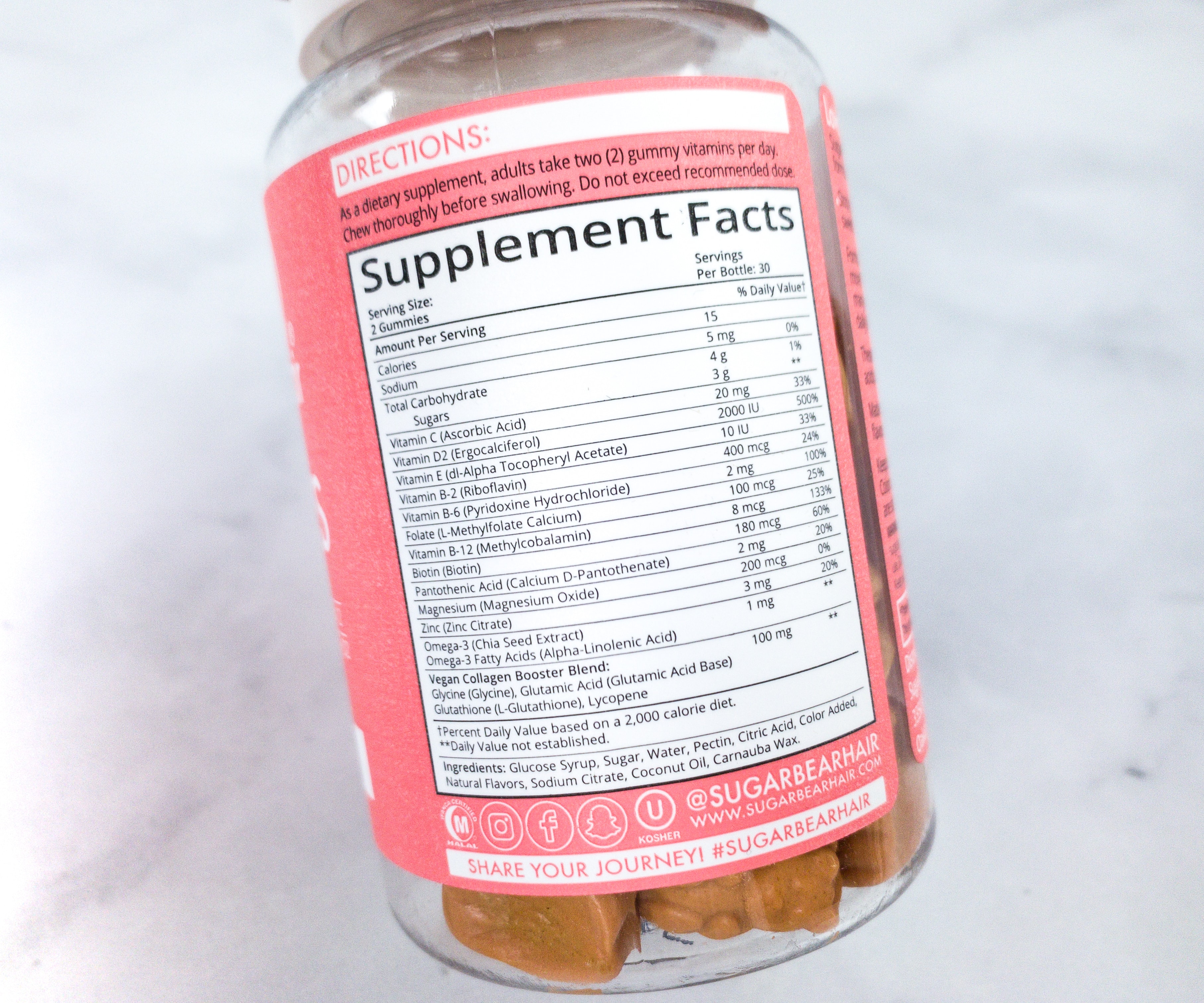 The jar is properly labeled. It even has nutrition facts about the supplement.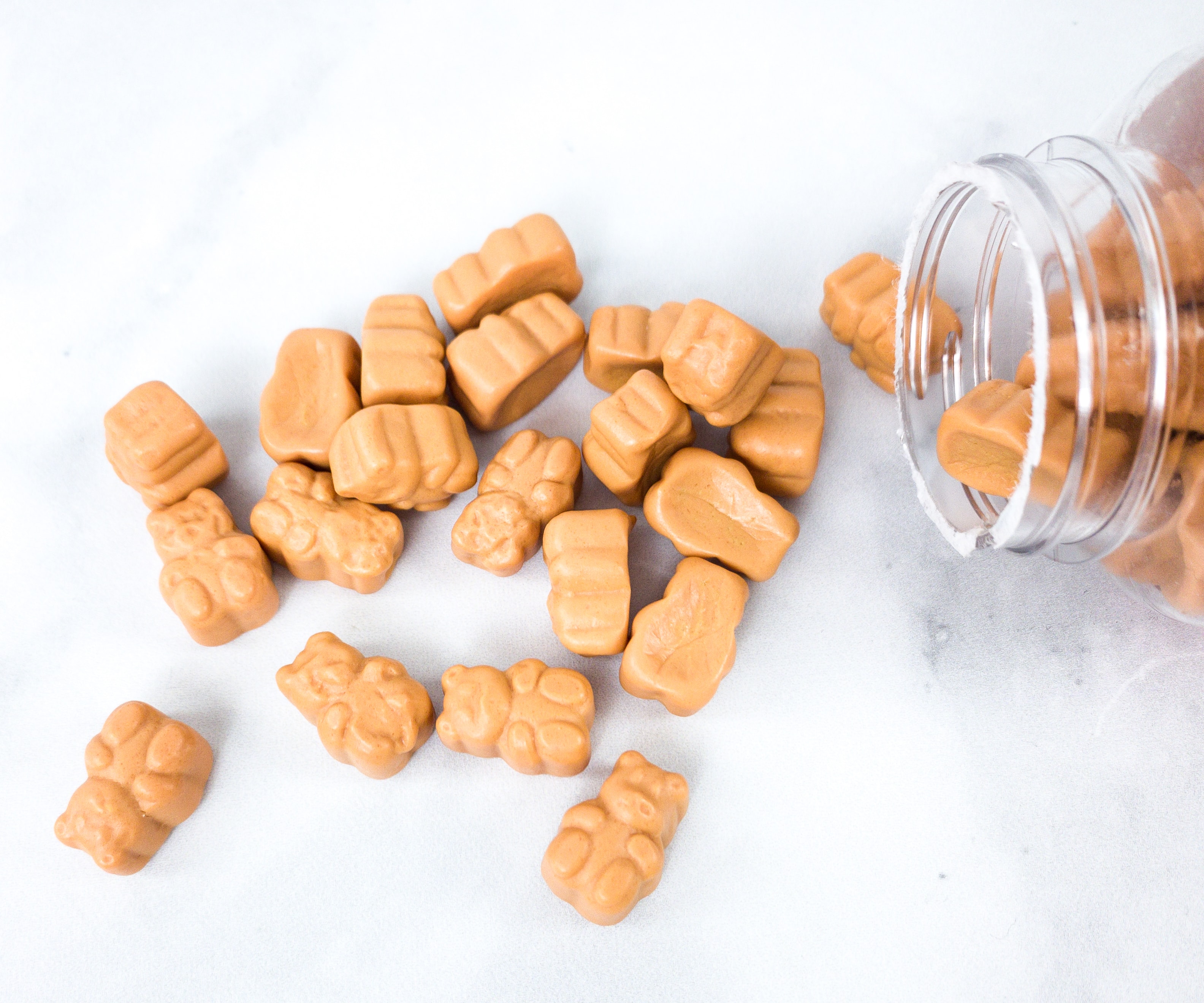 They're easy to chew and they taste like berries, definitely way better than the usual capsule supplements.
Therabox surely knows how to make me feel good! This month's curation includes a lot of pampering items and skincare products that are gentle on my skin. I find everything usable, especially the scrubs and the lip plumping balm. They even included supplements good for a month. It's a good and well-thought-out box overall! If you want to pamper yourself at least once a month, this box makes a great option!
What do you think of this month's box?