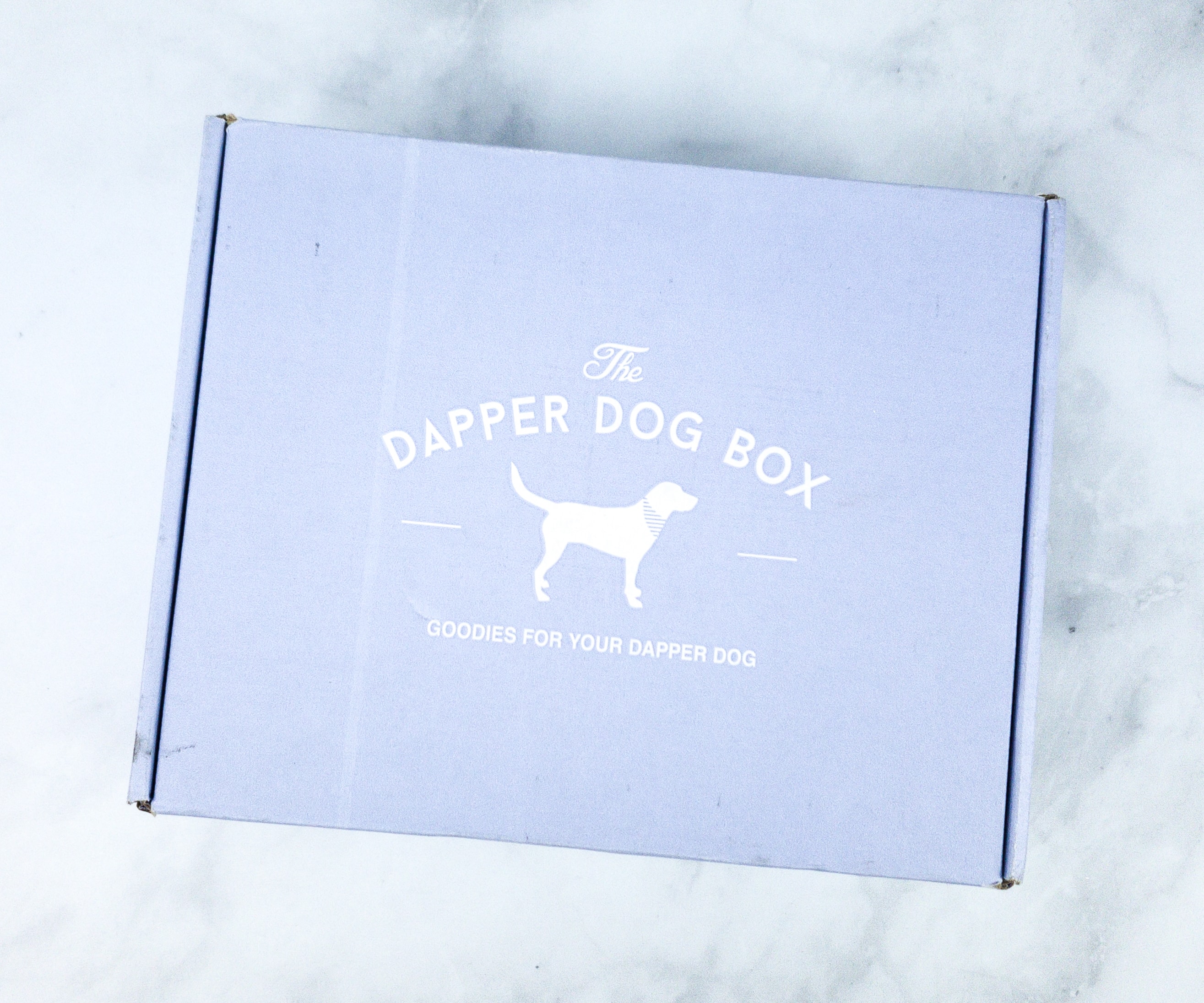 The Dapper Dog Box is a monthly box for your best friend in the world – your dog! They source organic and natural items from passionate small companies that love dogs, hand-picking each item for your dog based on a personalized survey. The survey lets you customize your box for gender, five different dog sizes, and also any allergies. The regular sized box has 4-6 items with an average $50 value.
DEAL: Save 10% off your first shipment! Use coupon code HELLOSUBSCRIPTION.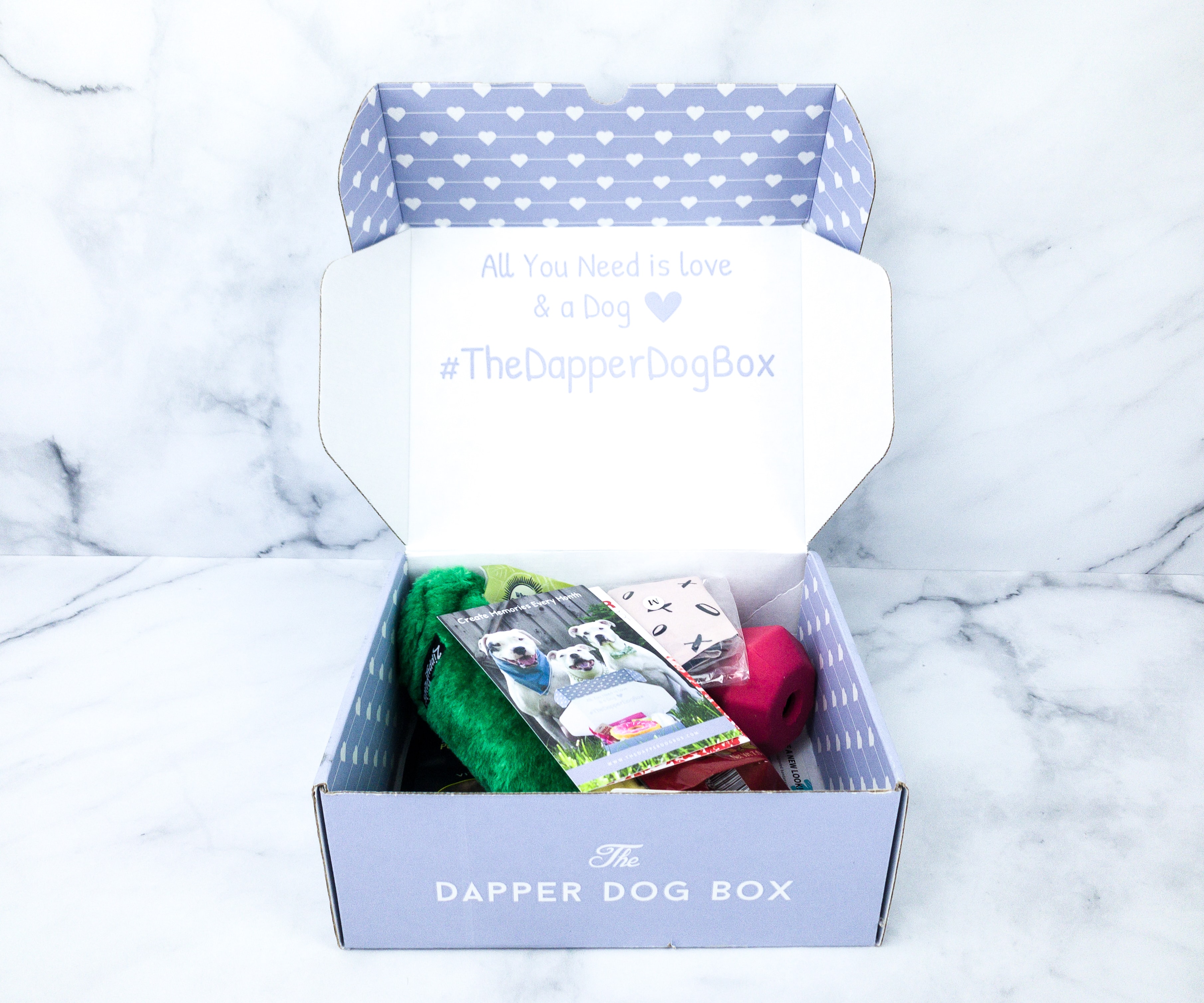 The interior of the box cover says "all you need is love and a dog" and I couldn't agree more.
All the items are packed neatly inside the box. No fillers!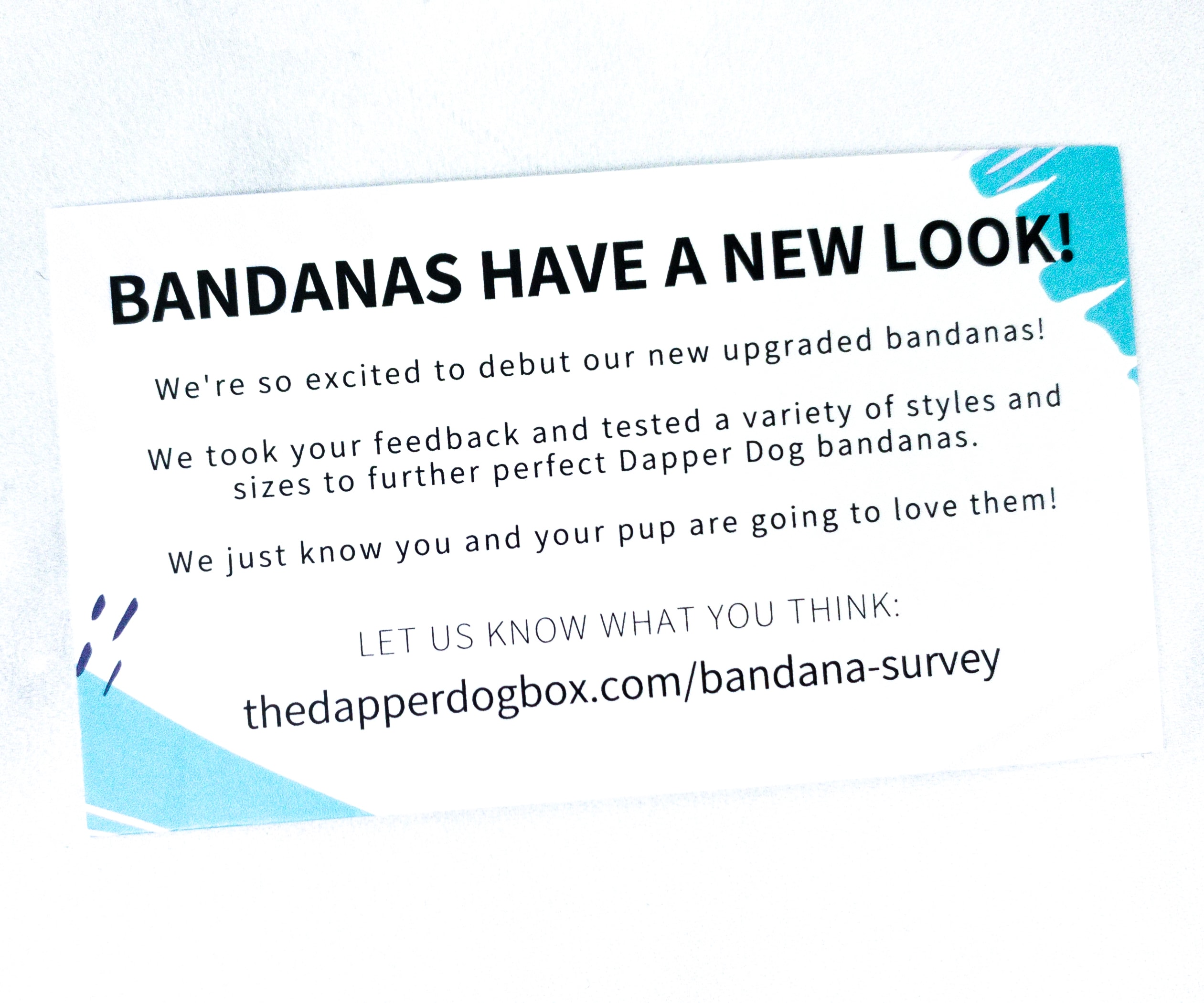 This month's box includes a card informing us about the survey for Dapper Dog Box's new and upgraded bandanas!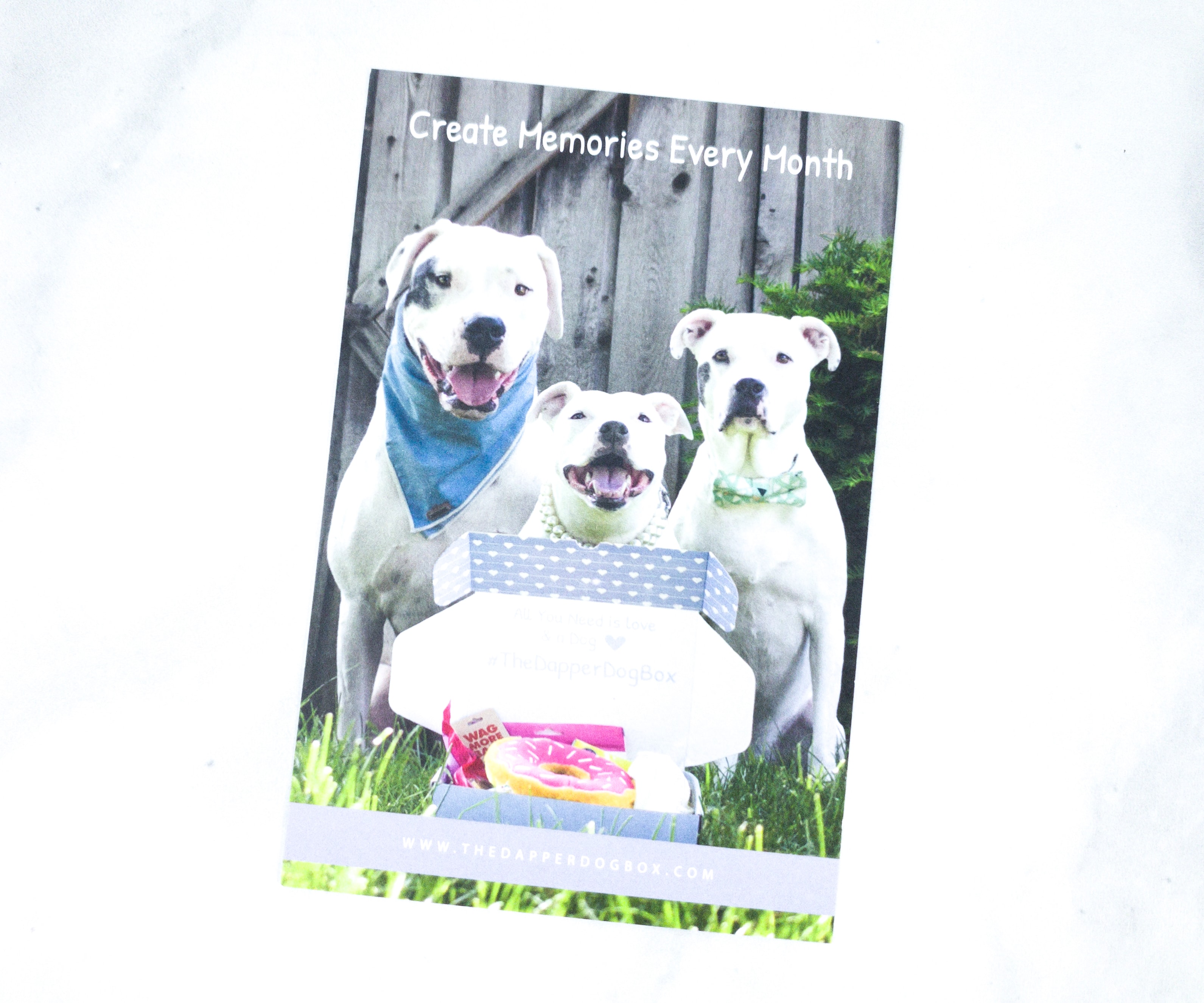 Every box comes with a cute information card.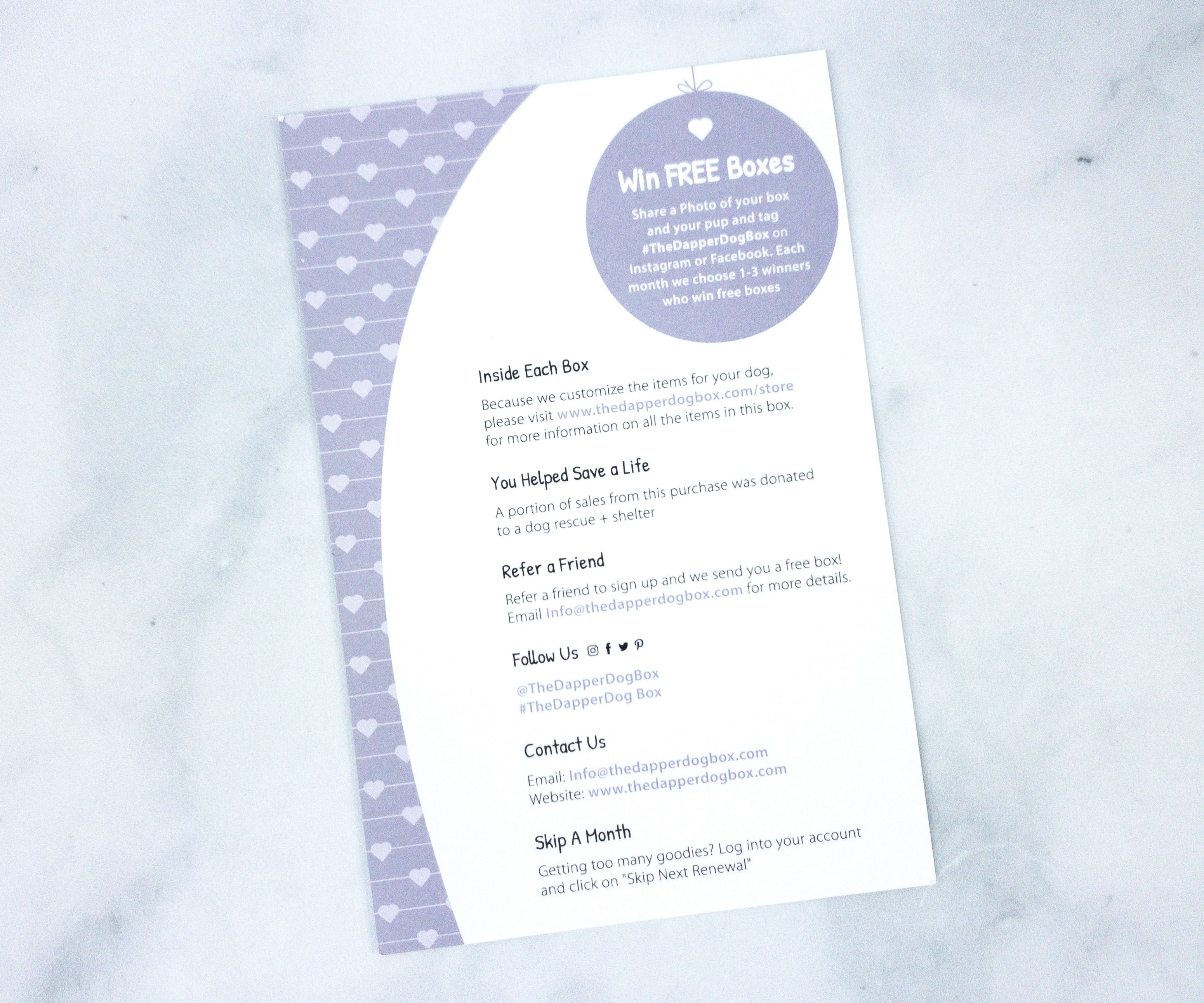 This card provides all the information you need to know about the box.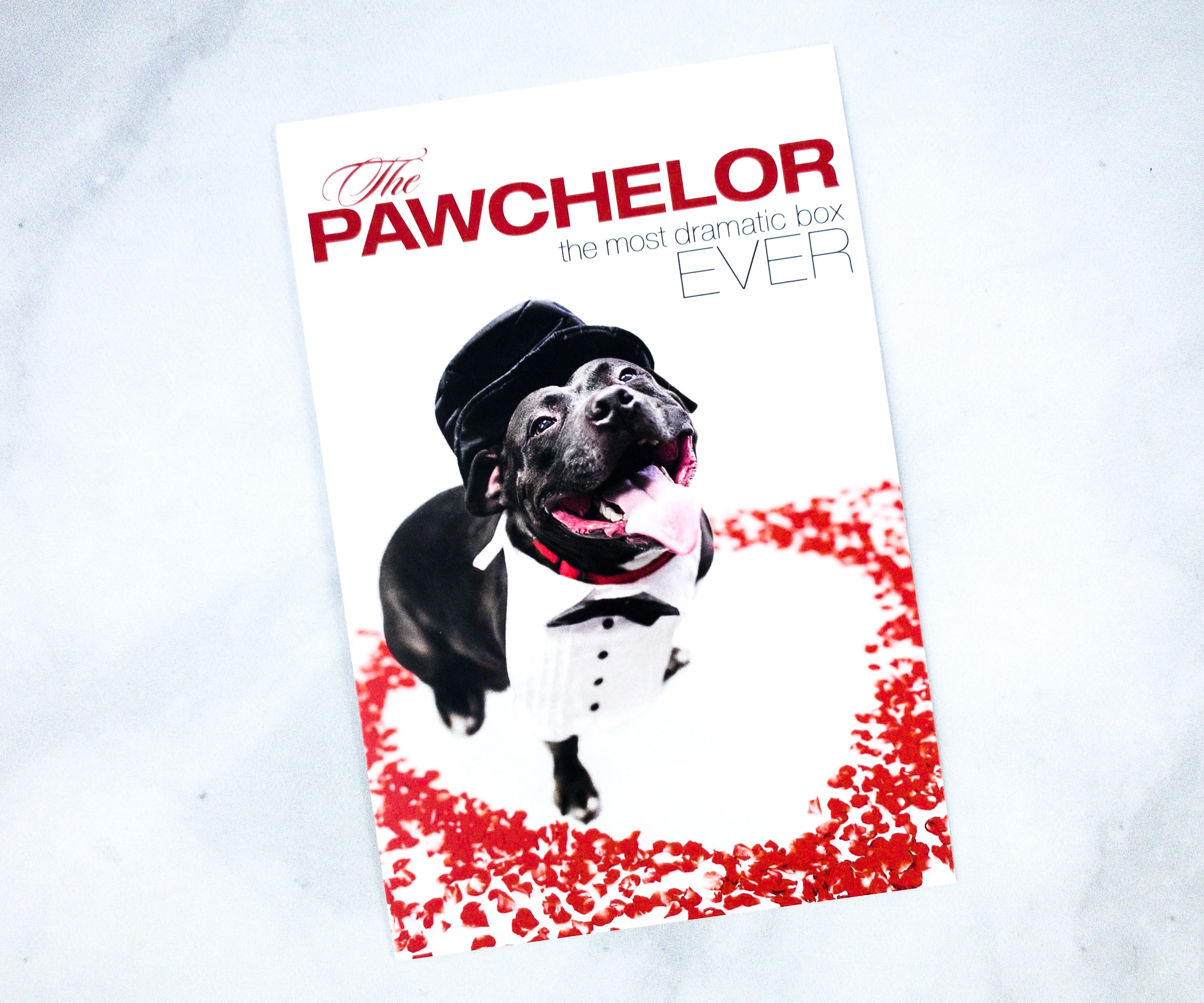 This month's theme is THE PAWCHELOR!
The back of the card lists the featured product. This month, it's True Romance Bandana!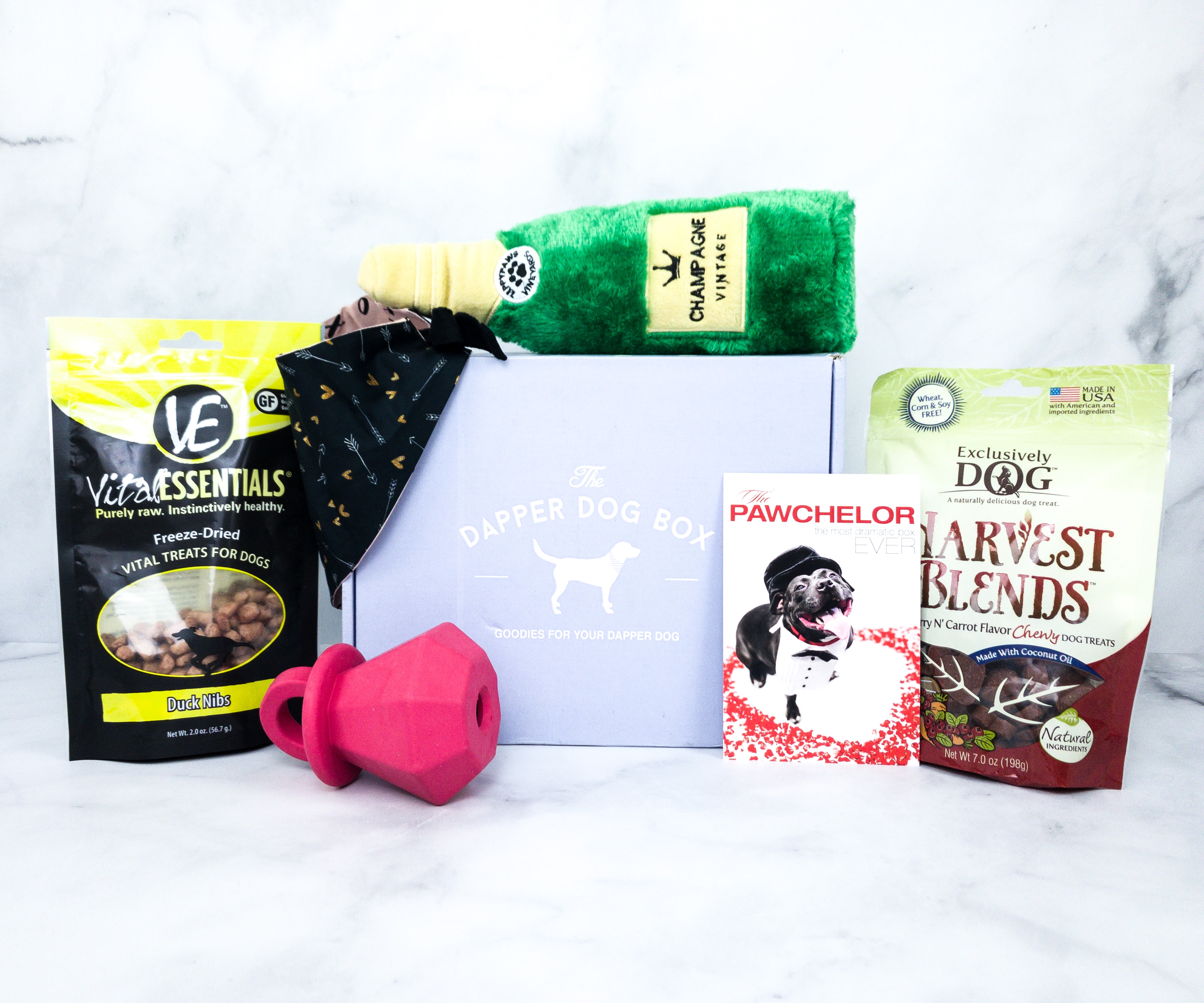 Here are all the items in the February 2020 box!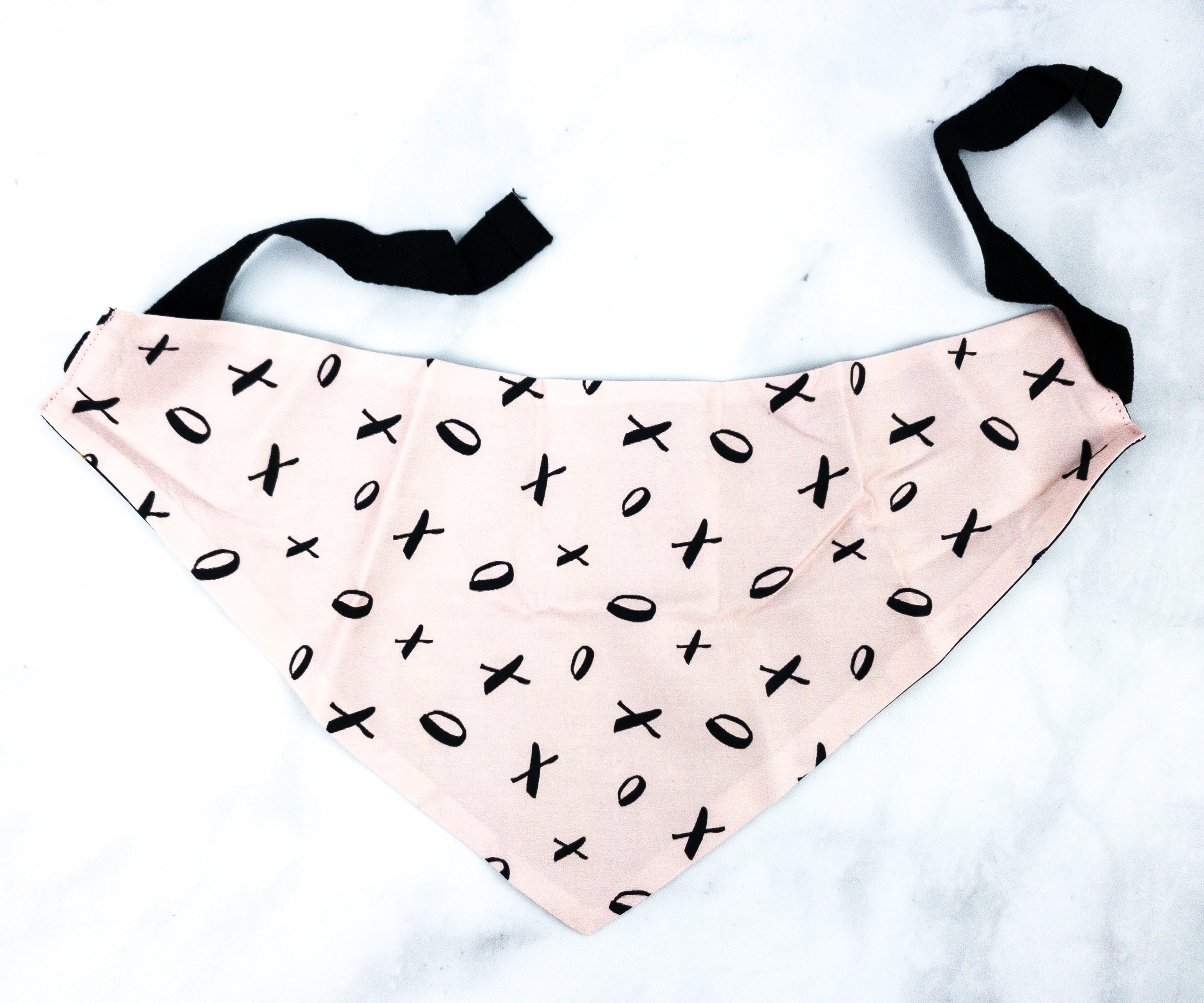 Bandana. This month's featured double-sided bandana is made from premium quality, soft fabric. The first side features a light pink base color with X and O prints all over.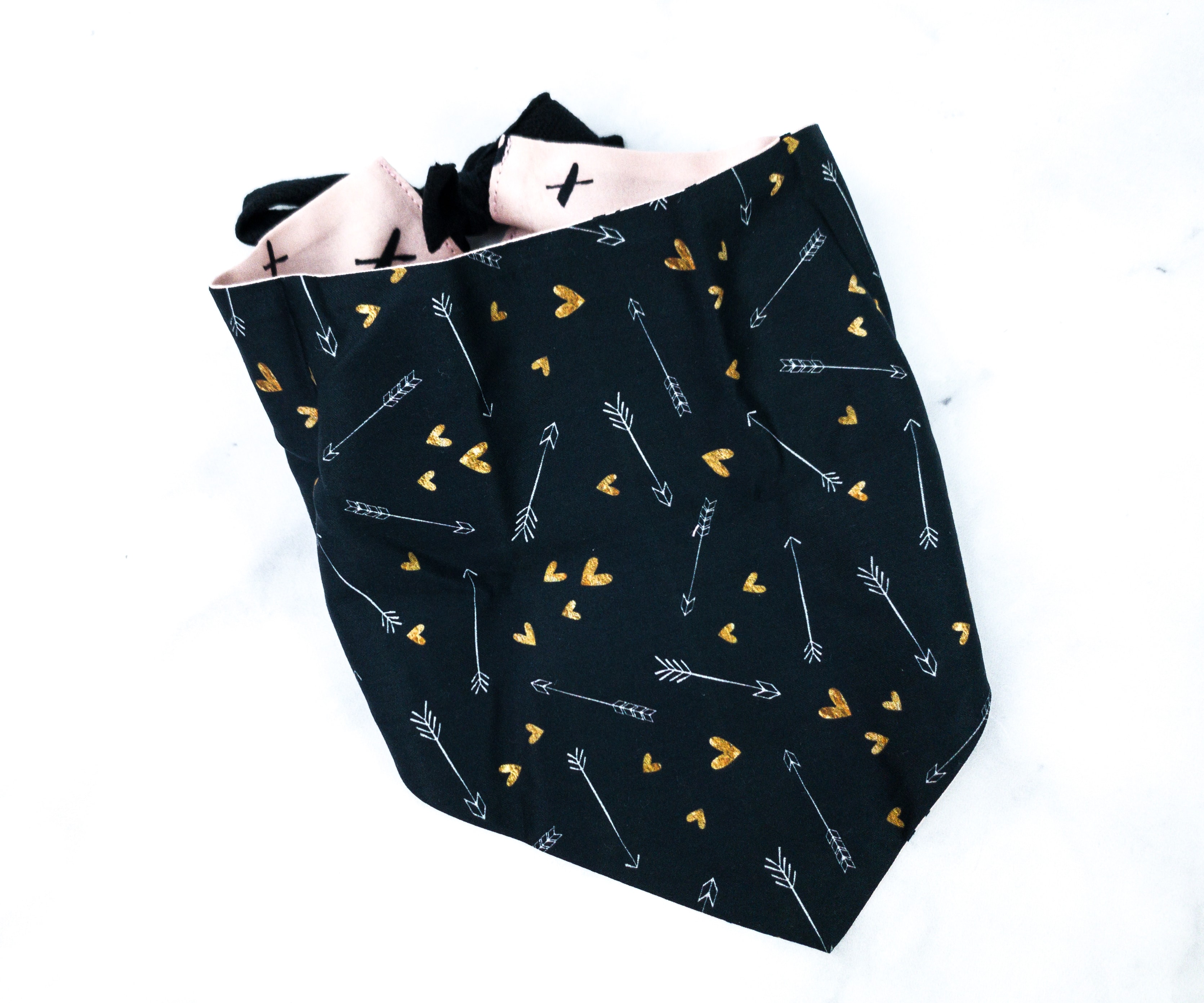 The other side has a dark blue base color with an arrow and hearts!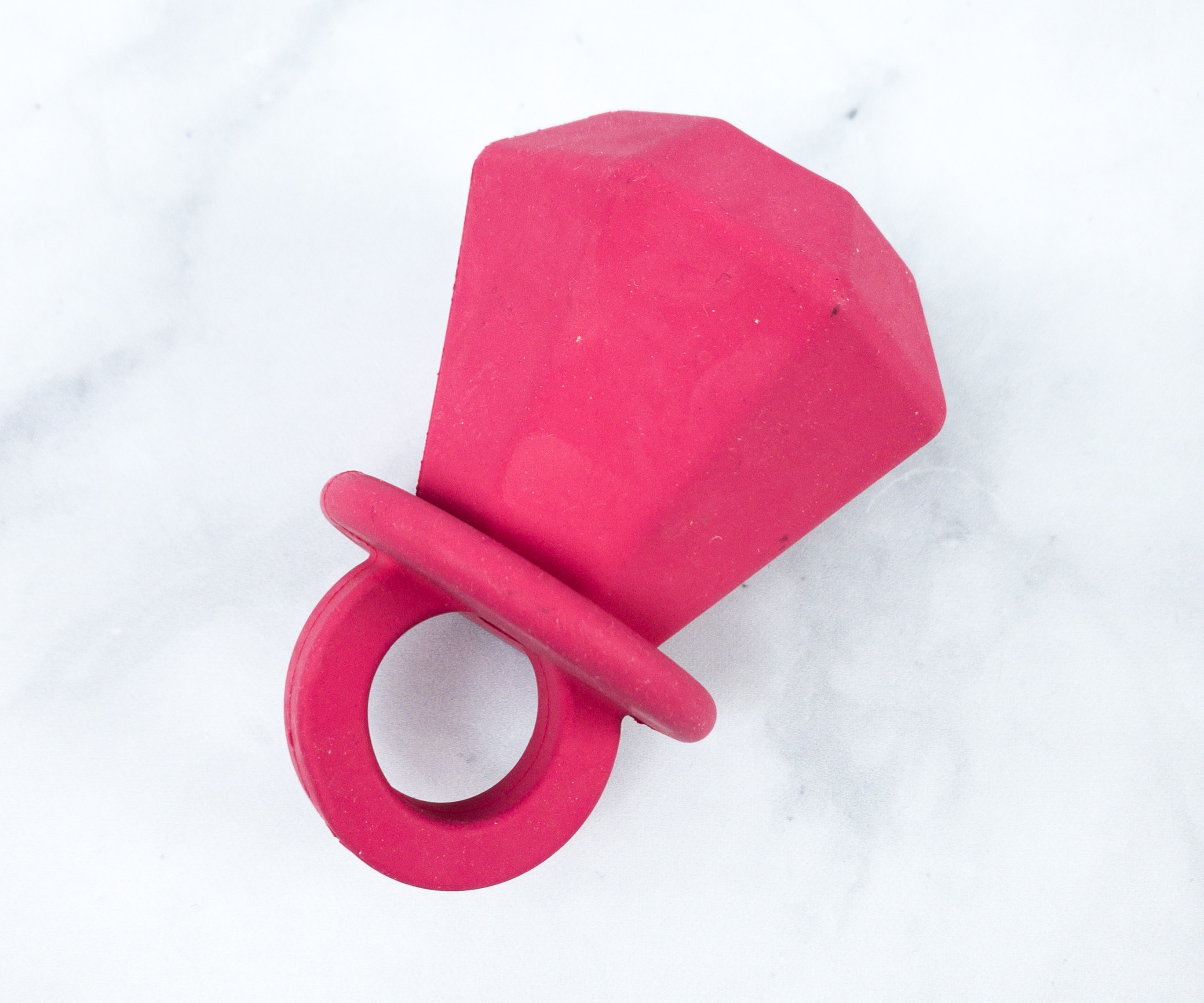 Treat Holder. This ring-shaped treat holder is made from high-quality rubber. It's smooth and durable!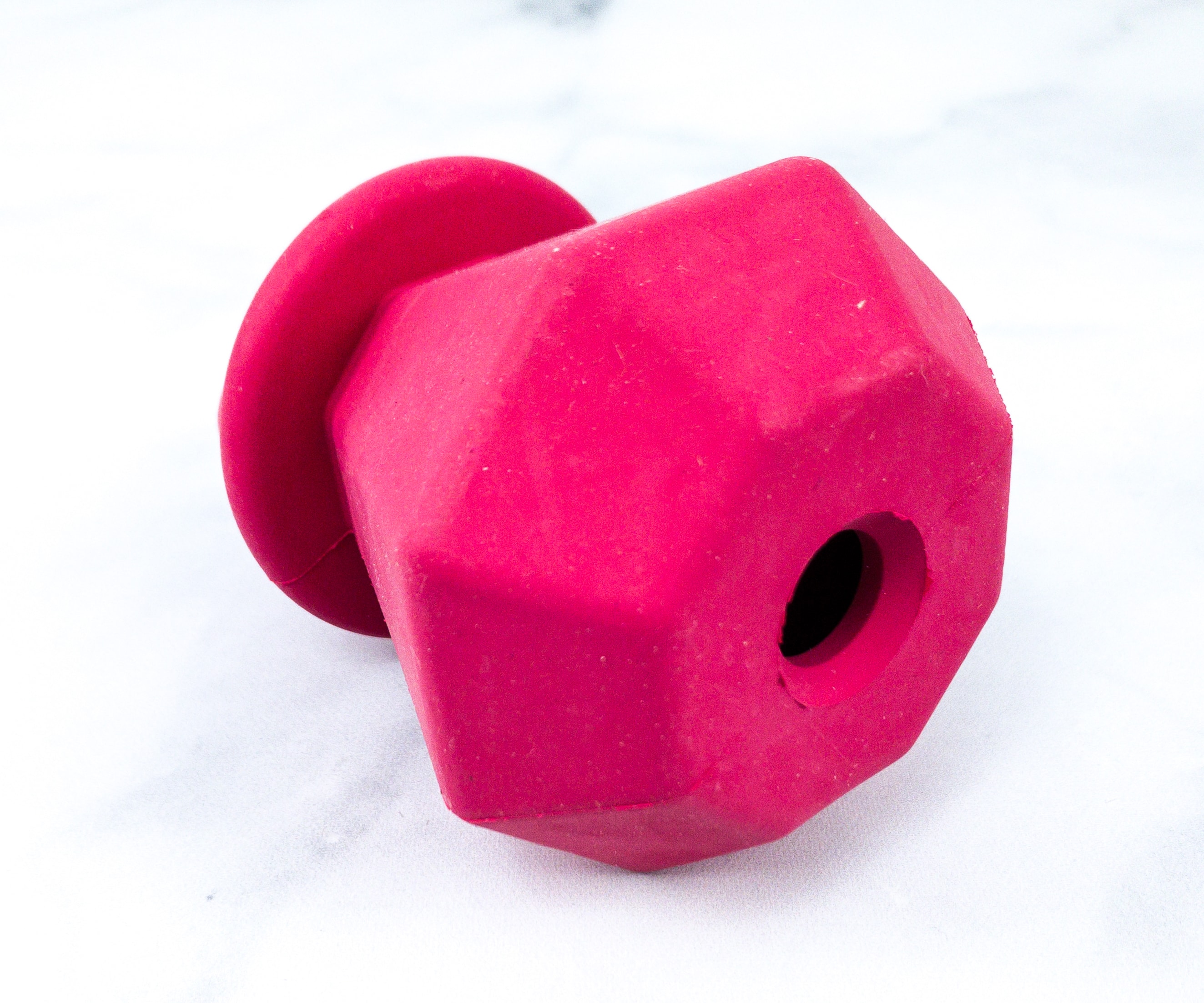 This holder comes with a hole on top where you can place all the bite-sized treats!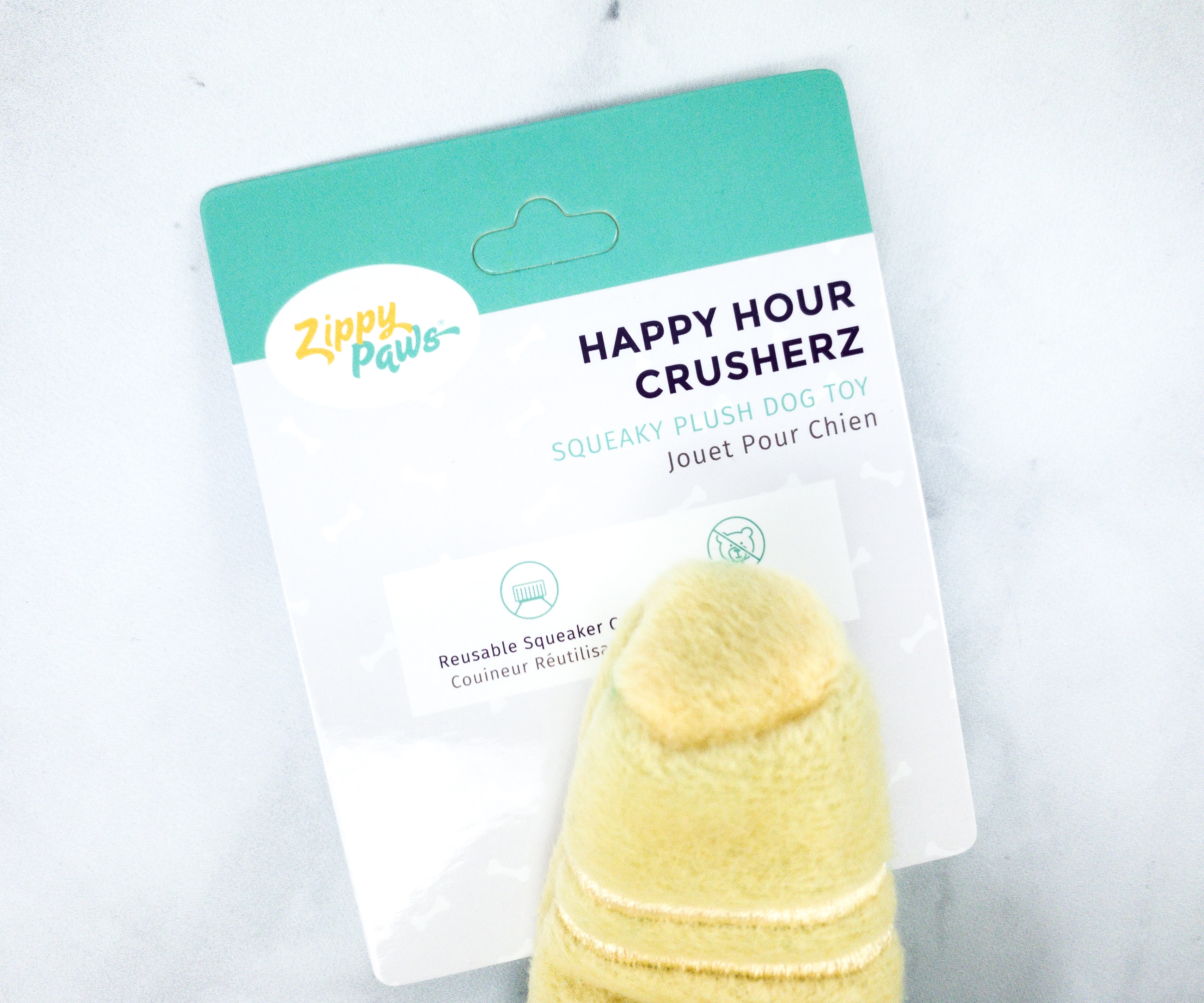 Zippy Paws Happy Hour Crusherz Squeaky Dog Toy ($6.99) This is definitely a fun toy to play with, especially if your dog likes to chew crinkly materials or bottles.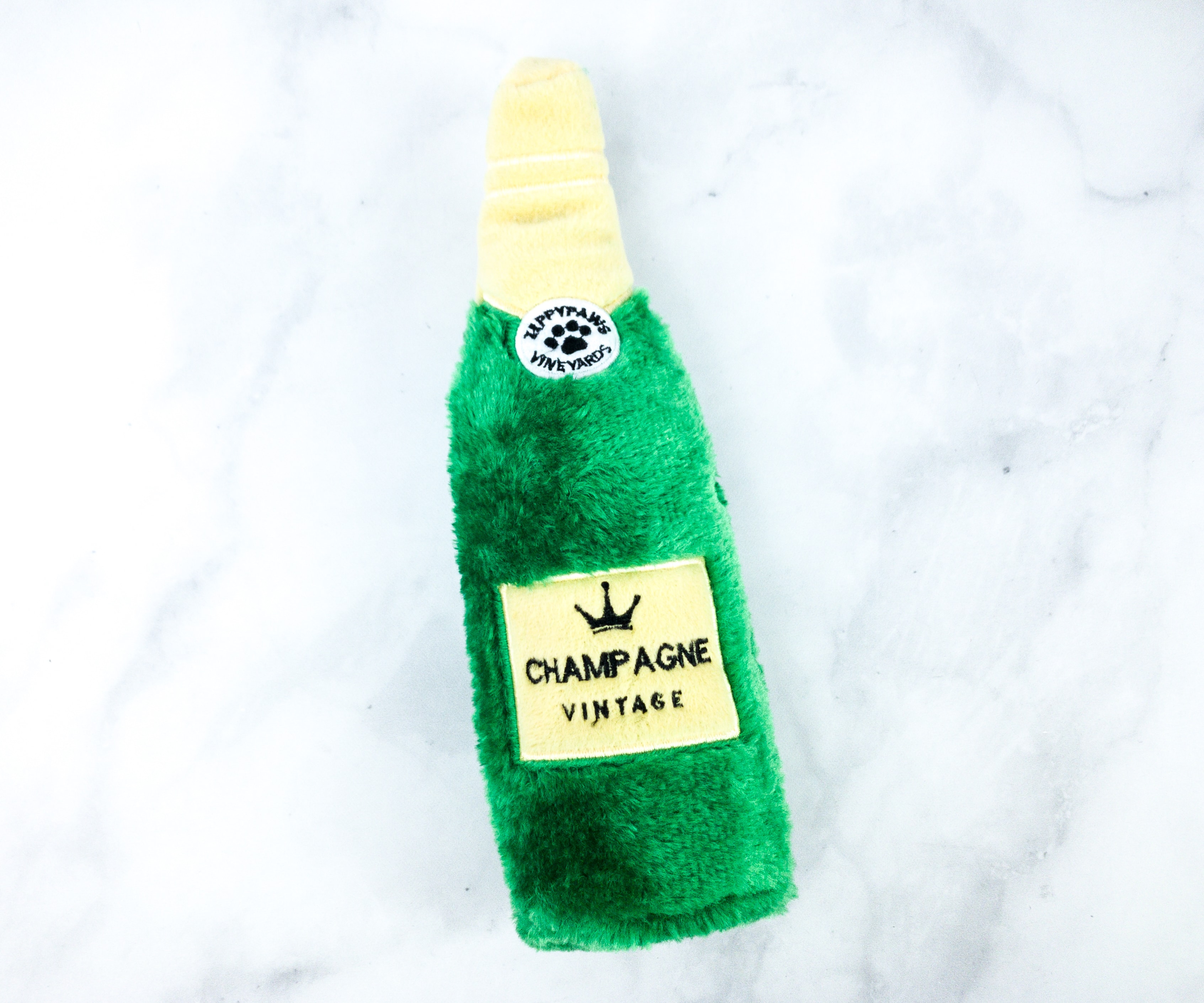 It looks like a real bottle of champagne but with a soft, hairy, and squishy texture.
This toy also comes with an empty water bottle inside. You can change it from time to time, just open the bottom, remove the old one, and insert the new one.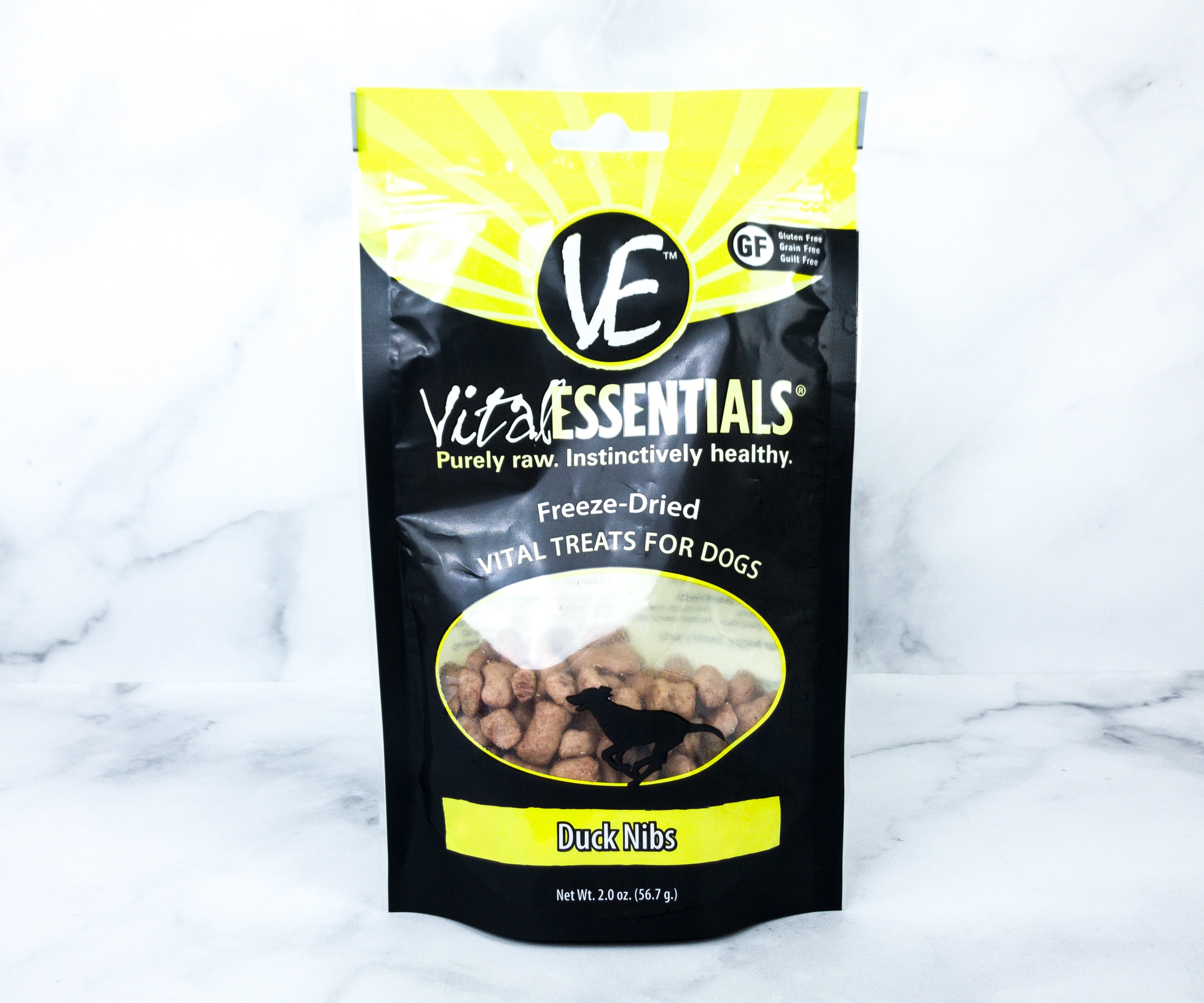 Vital Essentials Duck Nibs Dog Treats ($12) These crunchy bites are made from 100% ground duck with bone, liver, gizzard, duck skin and tocopherols.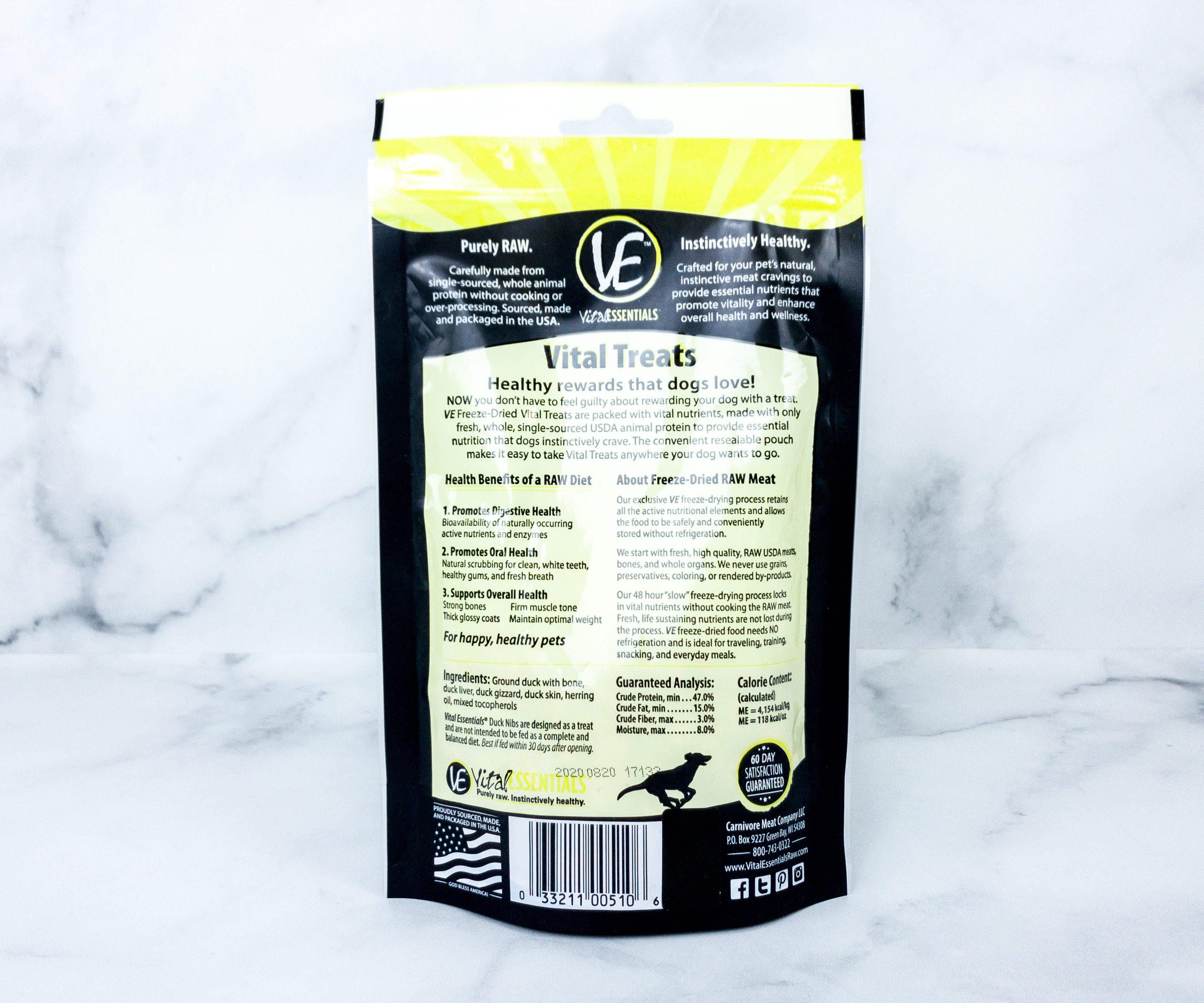 Based on the packaging, these treats are grain-free and gluten-free! They're perfect even for pups with a sensitive stomach. They're also filled with vital nutrients such as protein and fiber.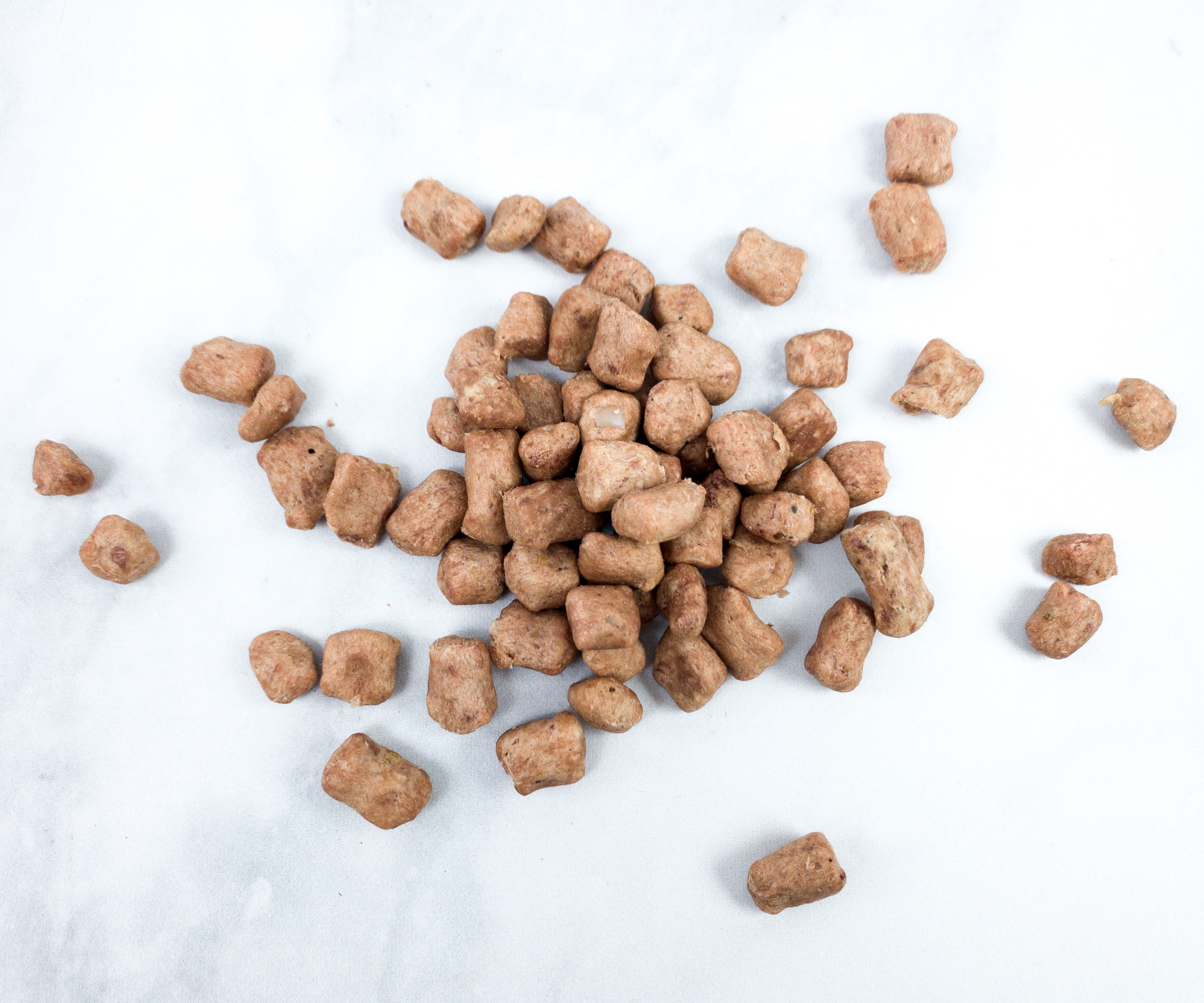 They're bite-sized, making sure that my pup doesn't have any problems munching on them. They also make a great training reward snack.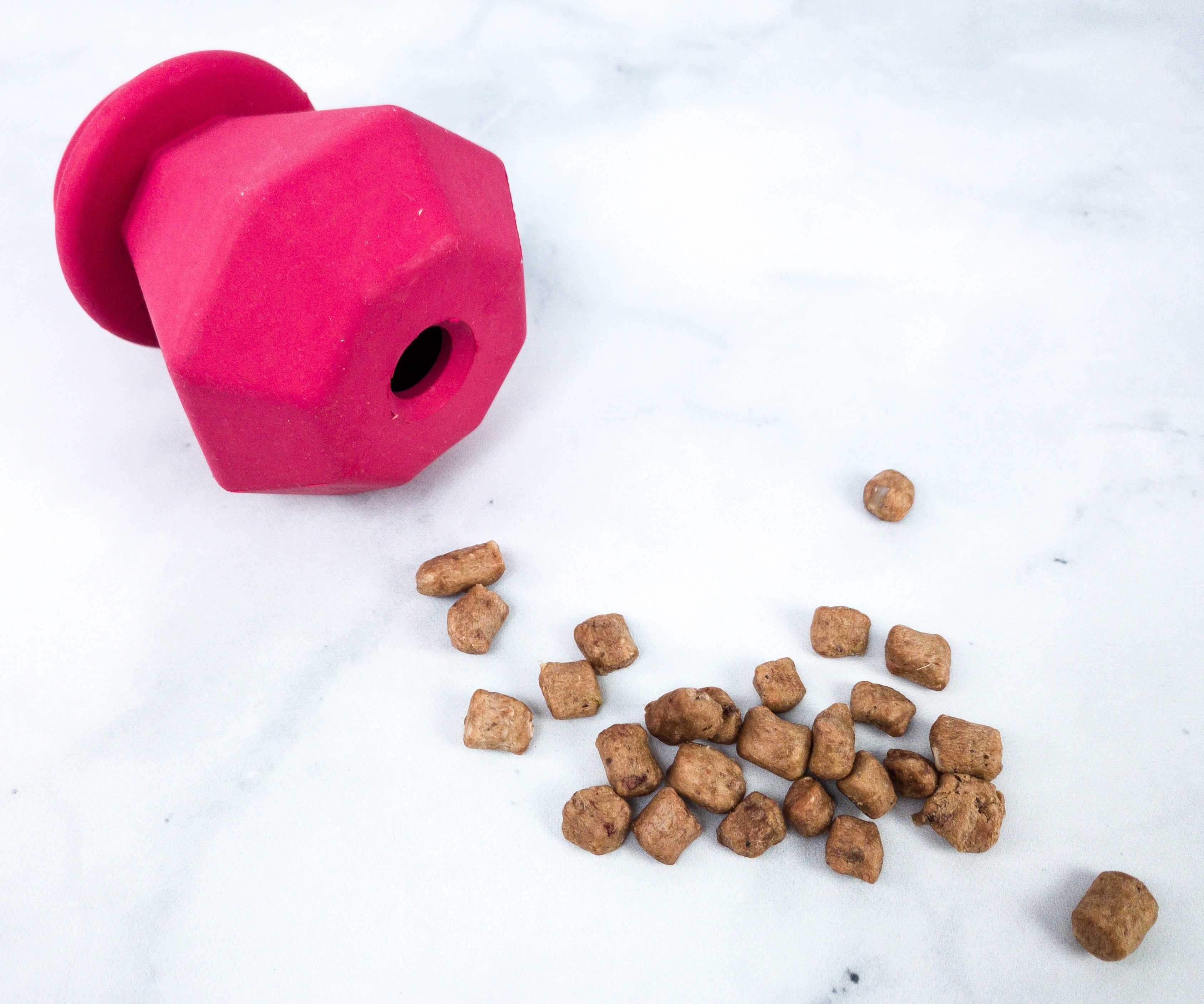 These nibs fit really well inside the treat holder!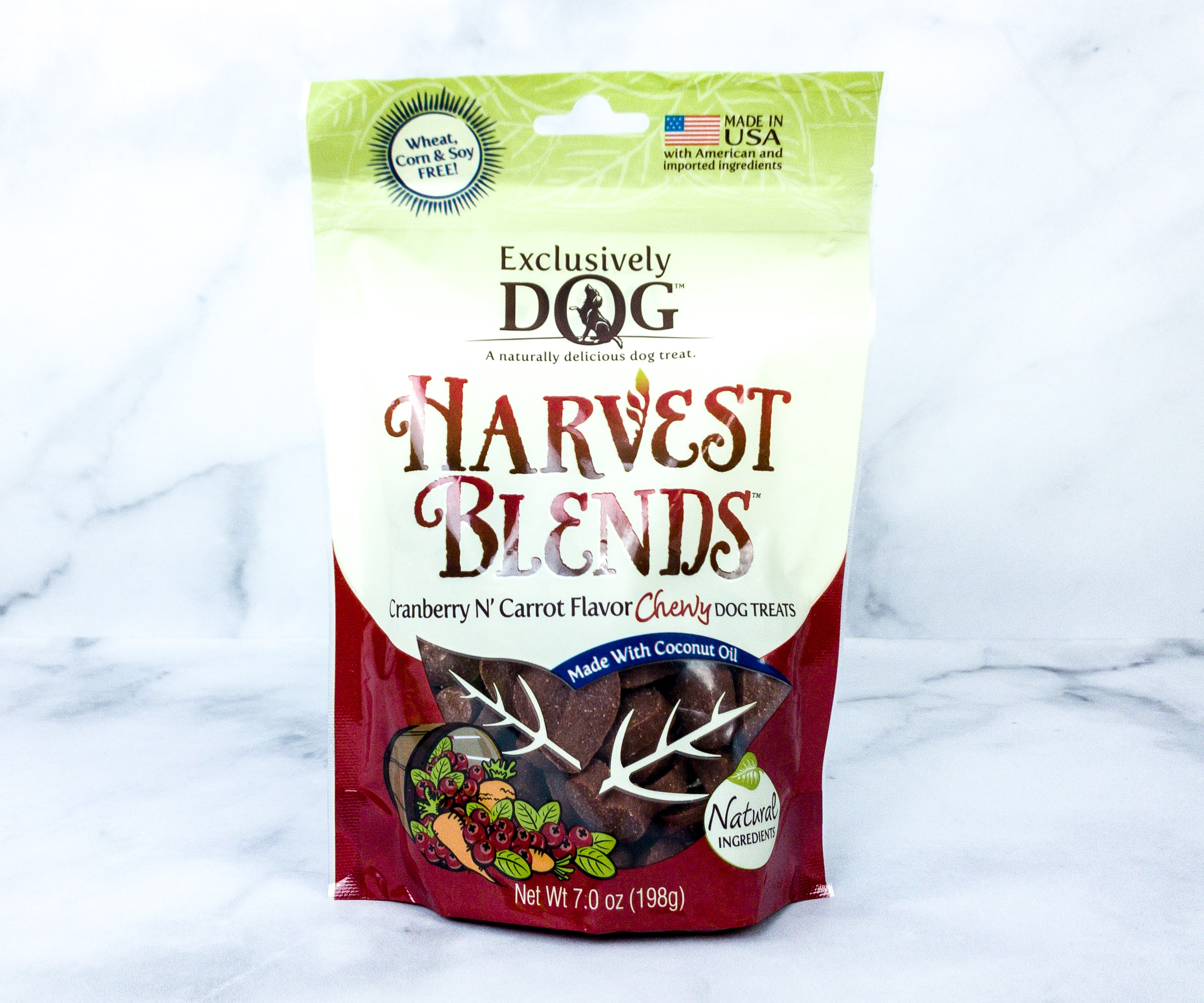 Exclusively Dog Harvest Blends Cranberry N' Carrot Flavor Chewy Dog Treats ($7.19) The second bag of treats is made with natural ingredients including cranberry, carrots, rosemary extracts, and potatoes enhanced with coconut oil.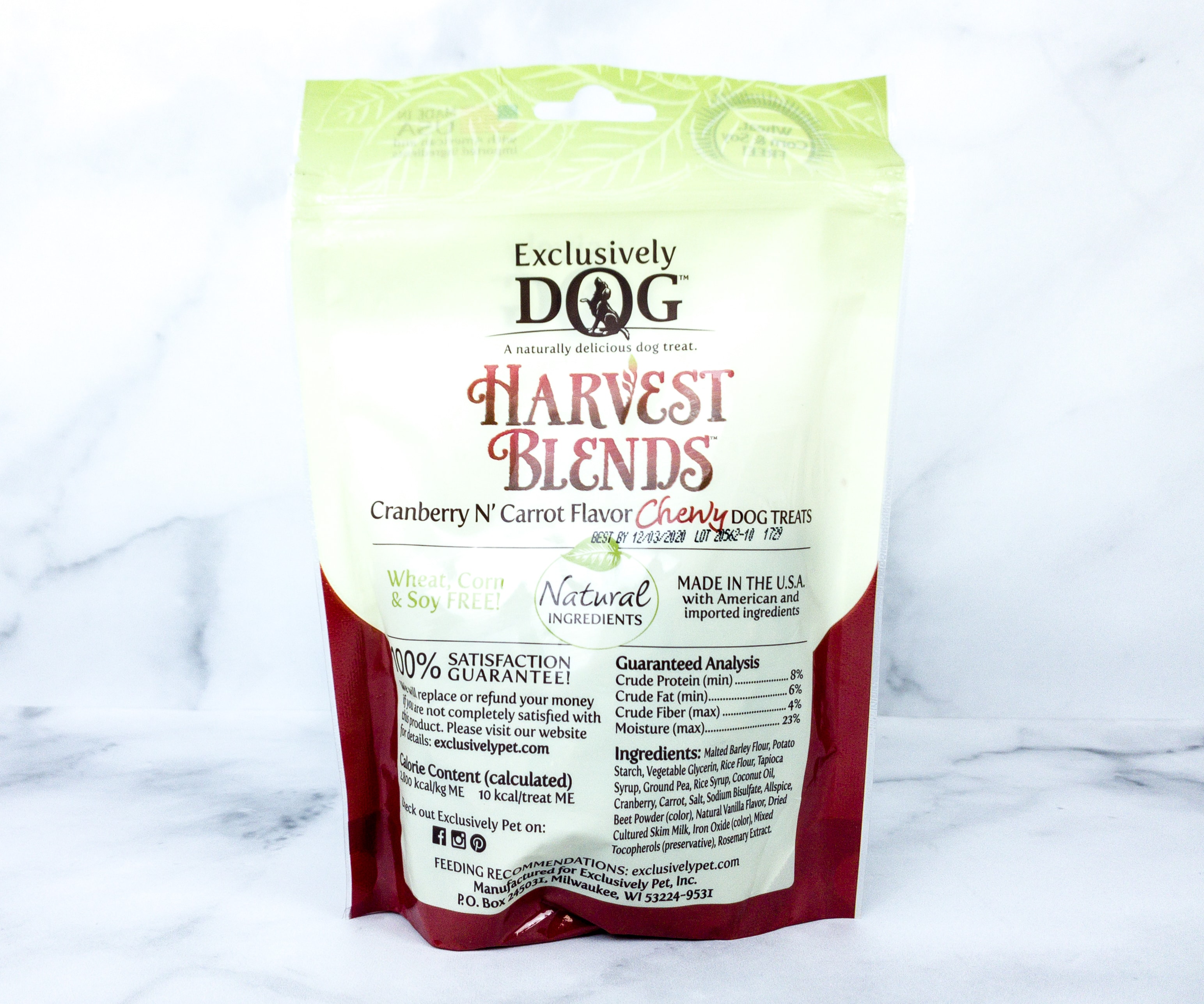 These treats are also wheat, corn, and soy-free!
They are heart-shaped chewy treats! They are ideal to give as a reward for training or just a simple snack!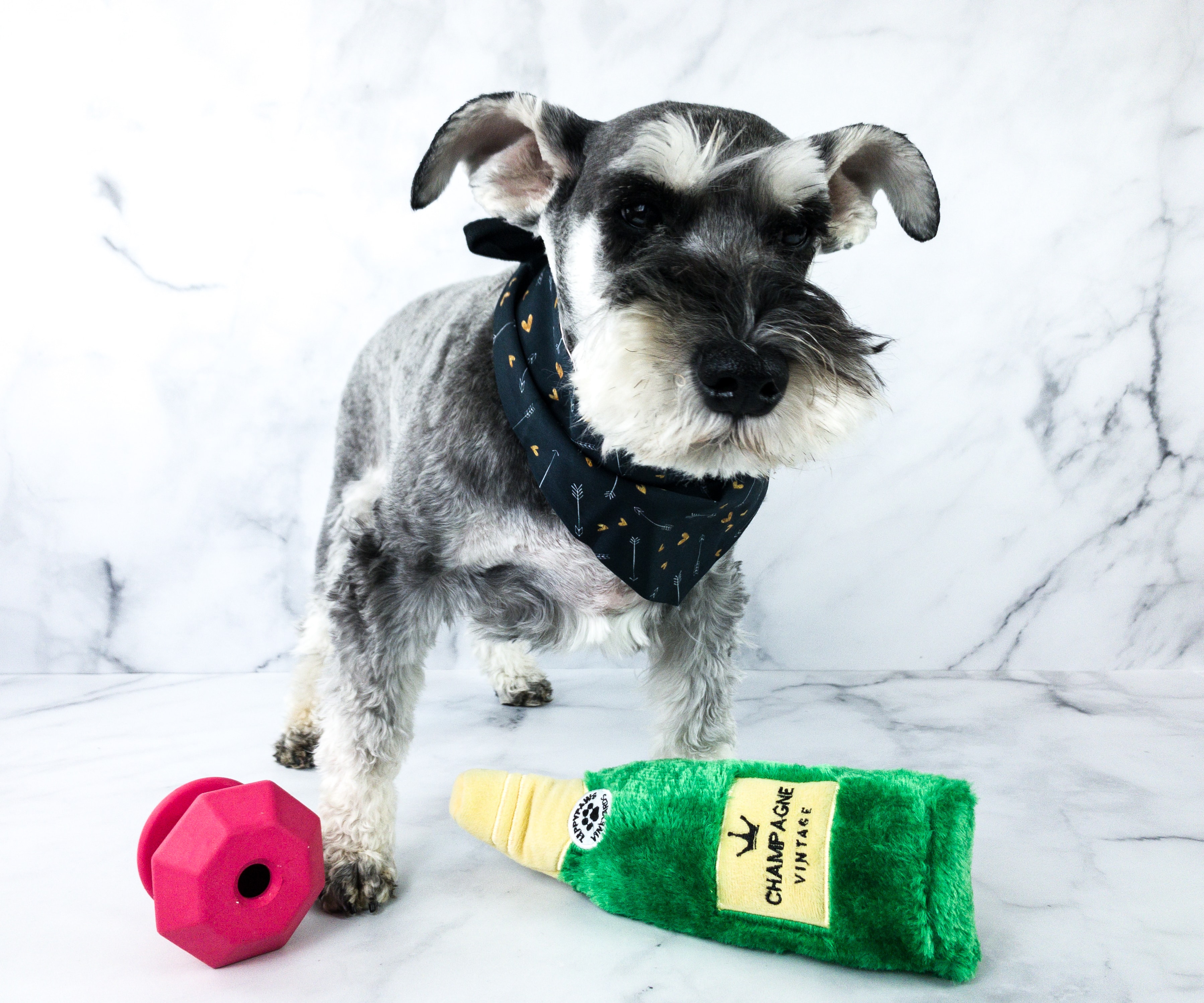 Dean seems to love his new toys, and the bandana fits really well too!
It's always a delight to receive dog food and treats from The Dapper Dog Box! My pups had a lot of fun playing with toys and I don't think Dean will be letting go of them anytime soon. He also liked the treats, especially the duck nibs. Of course, my favorite is the reversible bandana. It's so cute and colorful, and I had no problem putting it on my pup either. This surely is an awesome box for any dog lover and their pets, especially if you are looking for a high-quality items and organic and natural treats!
Did you love this month's box as much as we did?