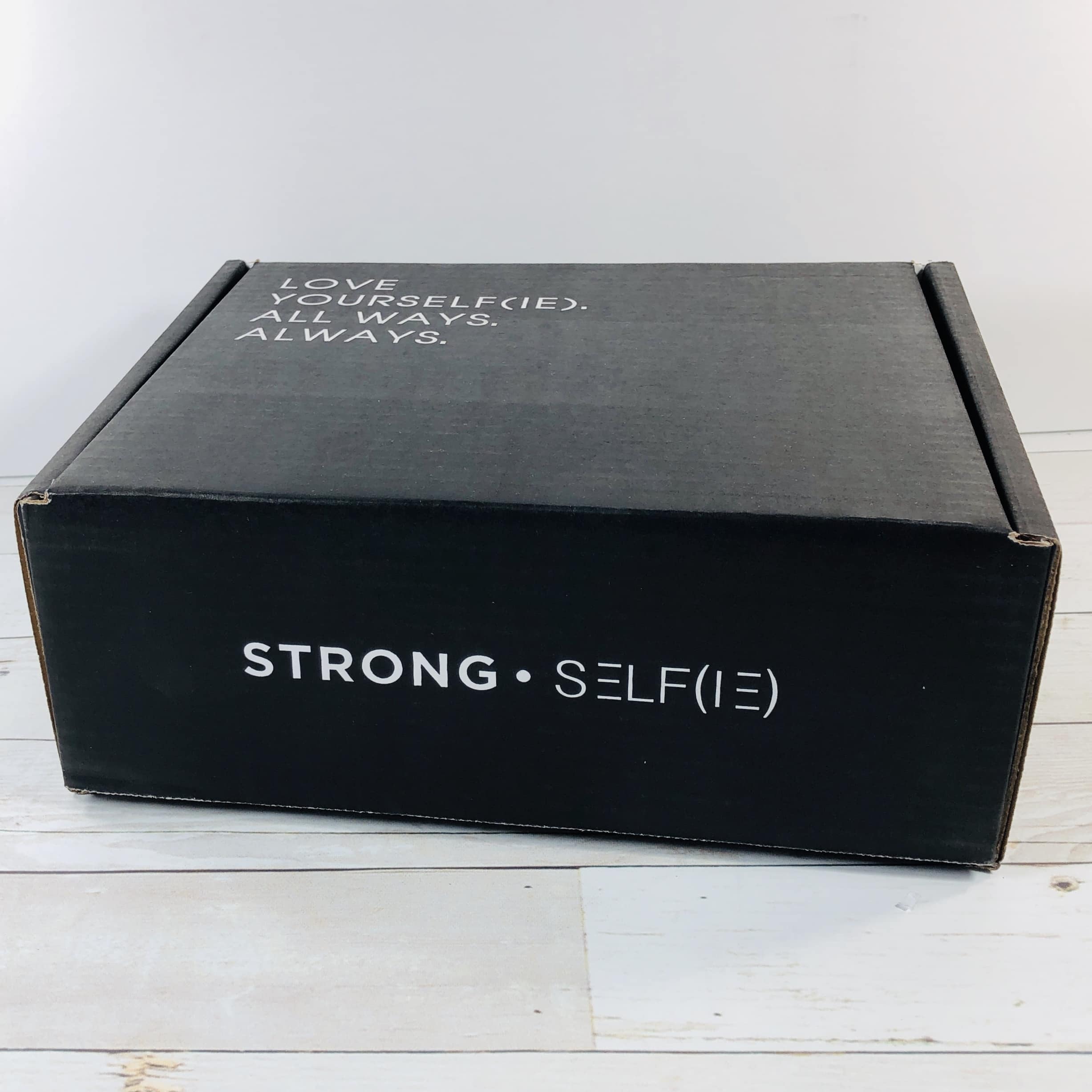 STRONG self(ie) is a quarterly subscription box that helps empower young girls to be their best self! There are two boxes to choose from: the BLOOM(box) is for girls ages 8-12 and the BURST(box) is for girls ages 13-17. I have a 16-year-old daughter, Karina, who helped me review the BURST(box)! Subscriptions are $56 a season, or sign up for an annual sub and the price drops to $54 a box. You can also purchase this box as a one-time gift for $64, or choose from several other gift boxes that start at $20.
At STRONG self(ie) we believe moments matter and should be celebrated!

Gifting for girls is hard.

We make gifting easy for YOU and positive for HER!

From birthdays to break-ups or just because… the perfect gift will leave her feeling like her STRONGest self(ie). ALWAYS. ALL WAYS.

Moments matter…celebrate them!
DEAL: Get 20% off your first box! Use coupon code Hello20.
This is a review of the Teen box. Looking for Tweens? See full spoilers here!
First look! Boxes can be purchased as a subscription or one-time only.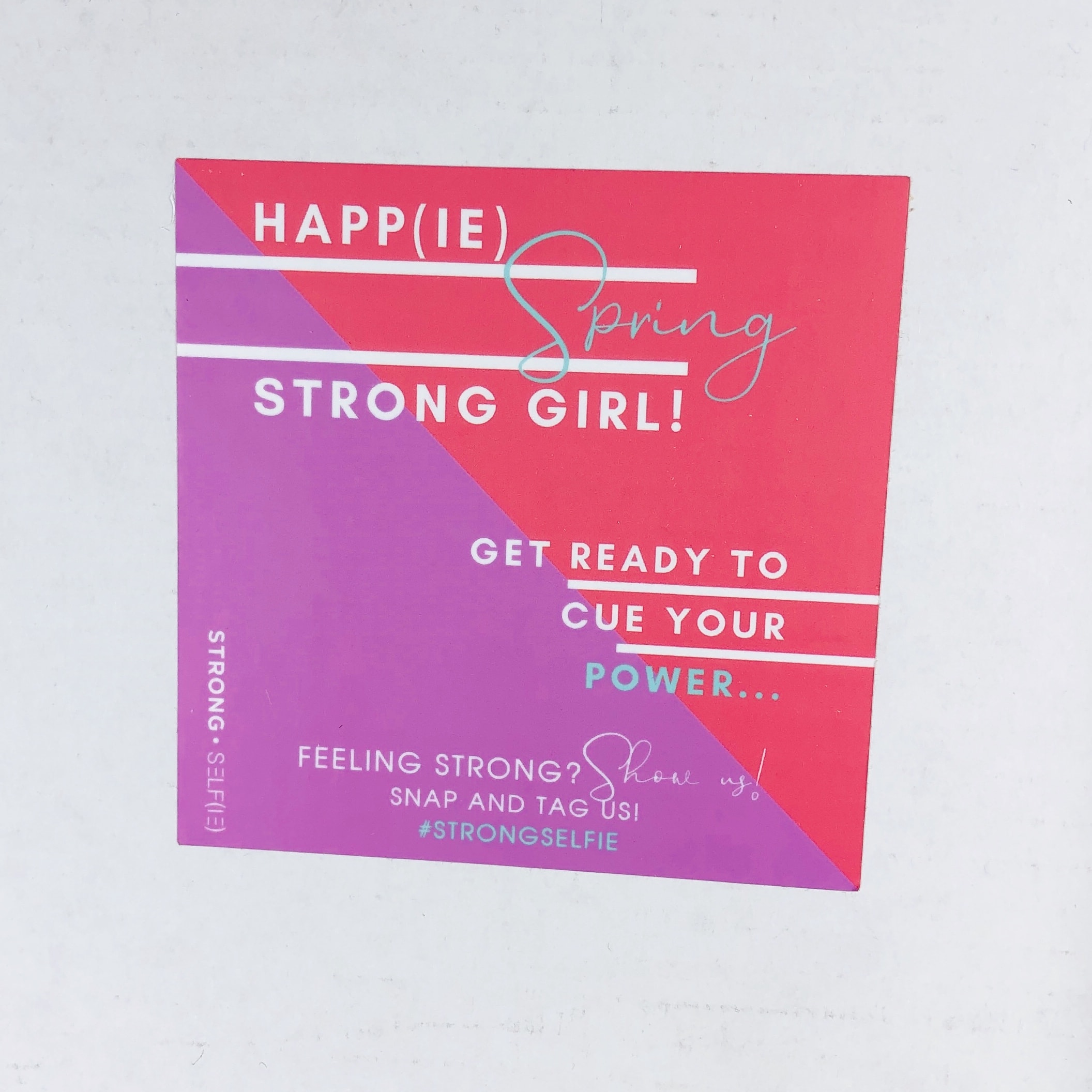 The outside of the box got a makeover this year, and I found this sticker on the inside of the lid!
The items were tucked into shredded paper squiggles and everything looked great when it arrived.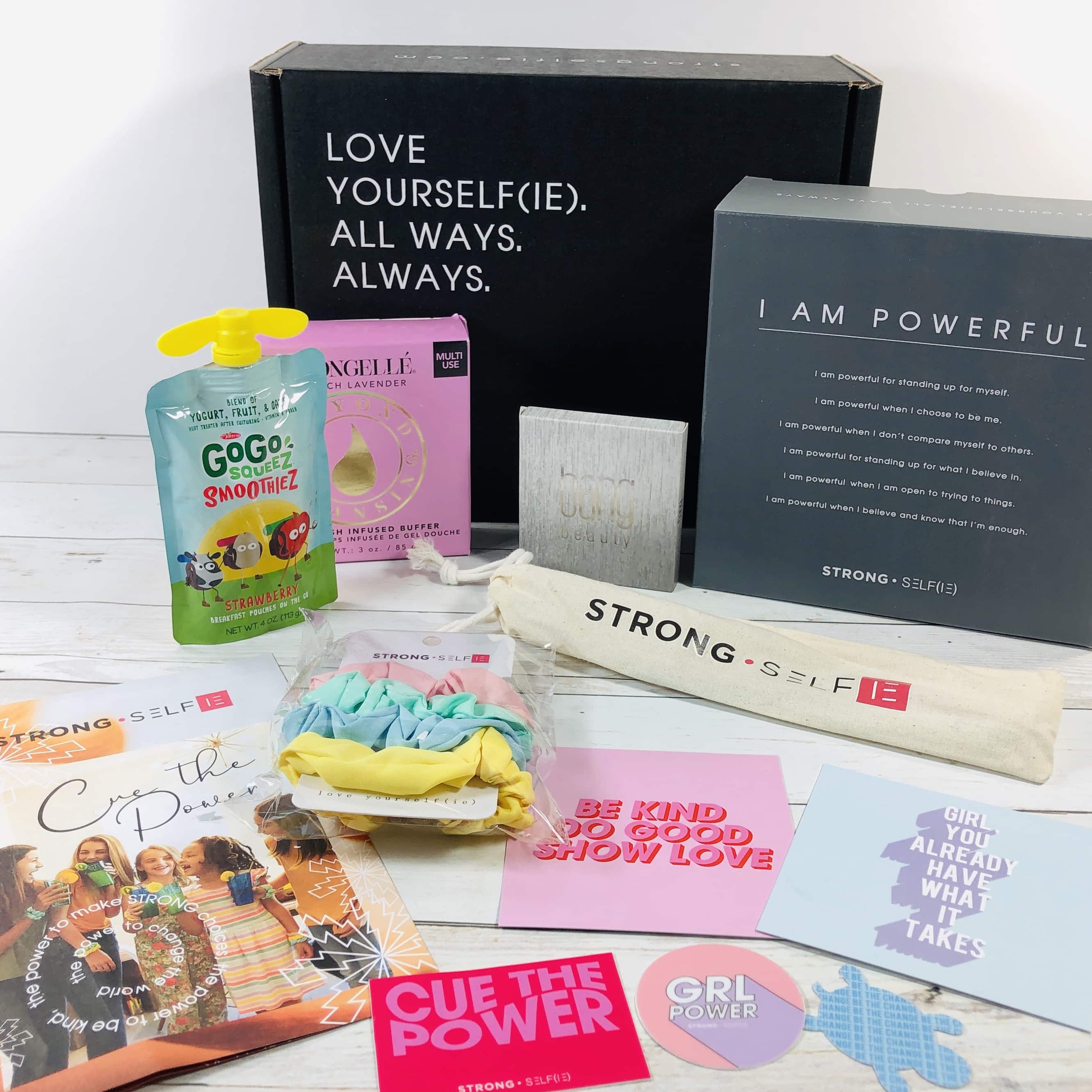 Everything in the box! My daughter is 16 and is always excited when this box shows up in the mail!
STRONG self(ie) sent their Cue the Power Spring Magazine, which had info on all of the products in the box.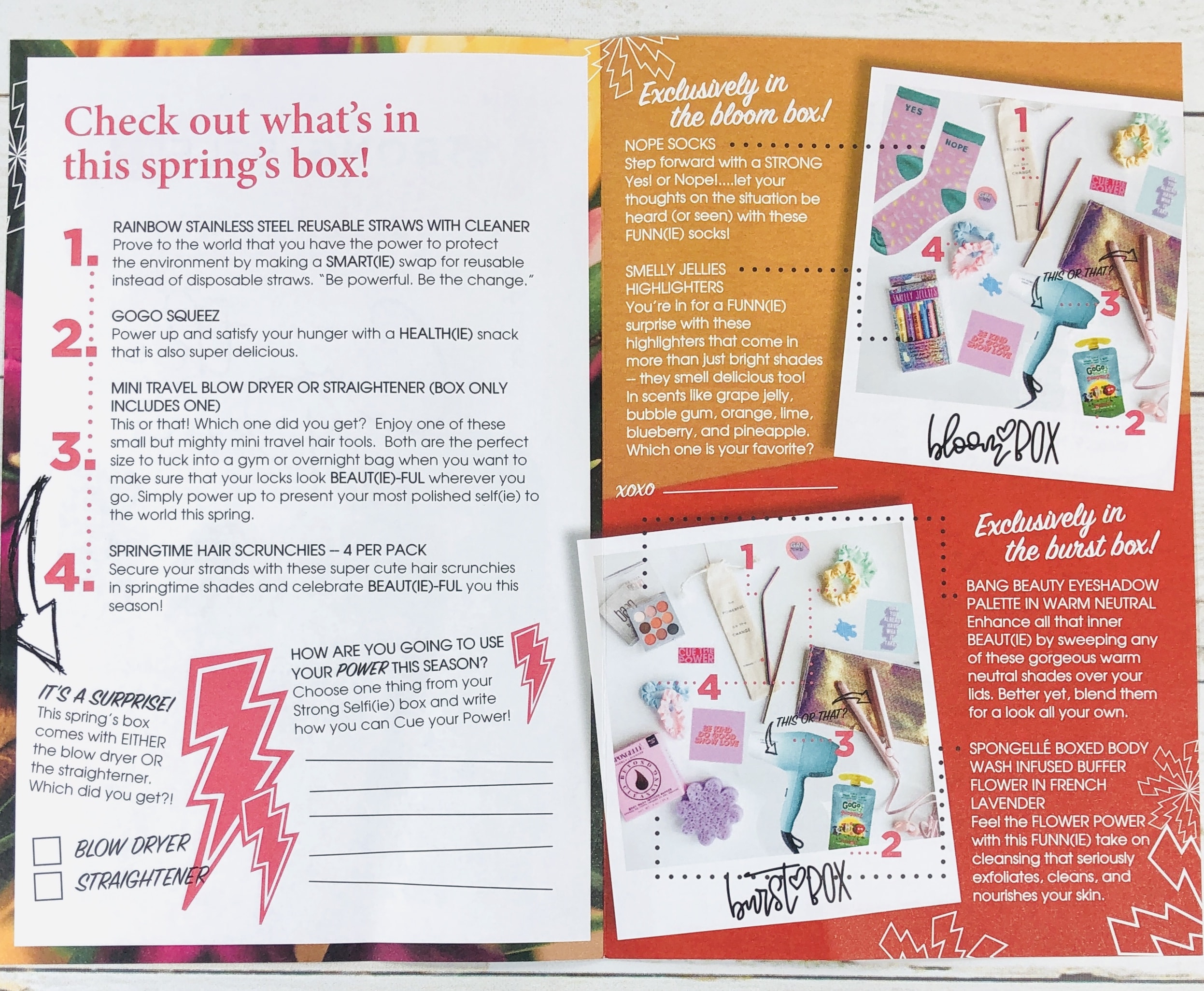 The left side of the magazine lists the items found in both subscription box levels. The right side has the exclusive items for the younger girls on top, and the older teens on the bottom.
The back of the magazine had a game of This or That.
Confidence Cards can be placed in your daughter's lunch bag or backpack.
The back of the cards had an idea for using one of the items from the box, plus Strong Selfie listed their social media handle in case subscribers want to post pictures of themselves using the items.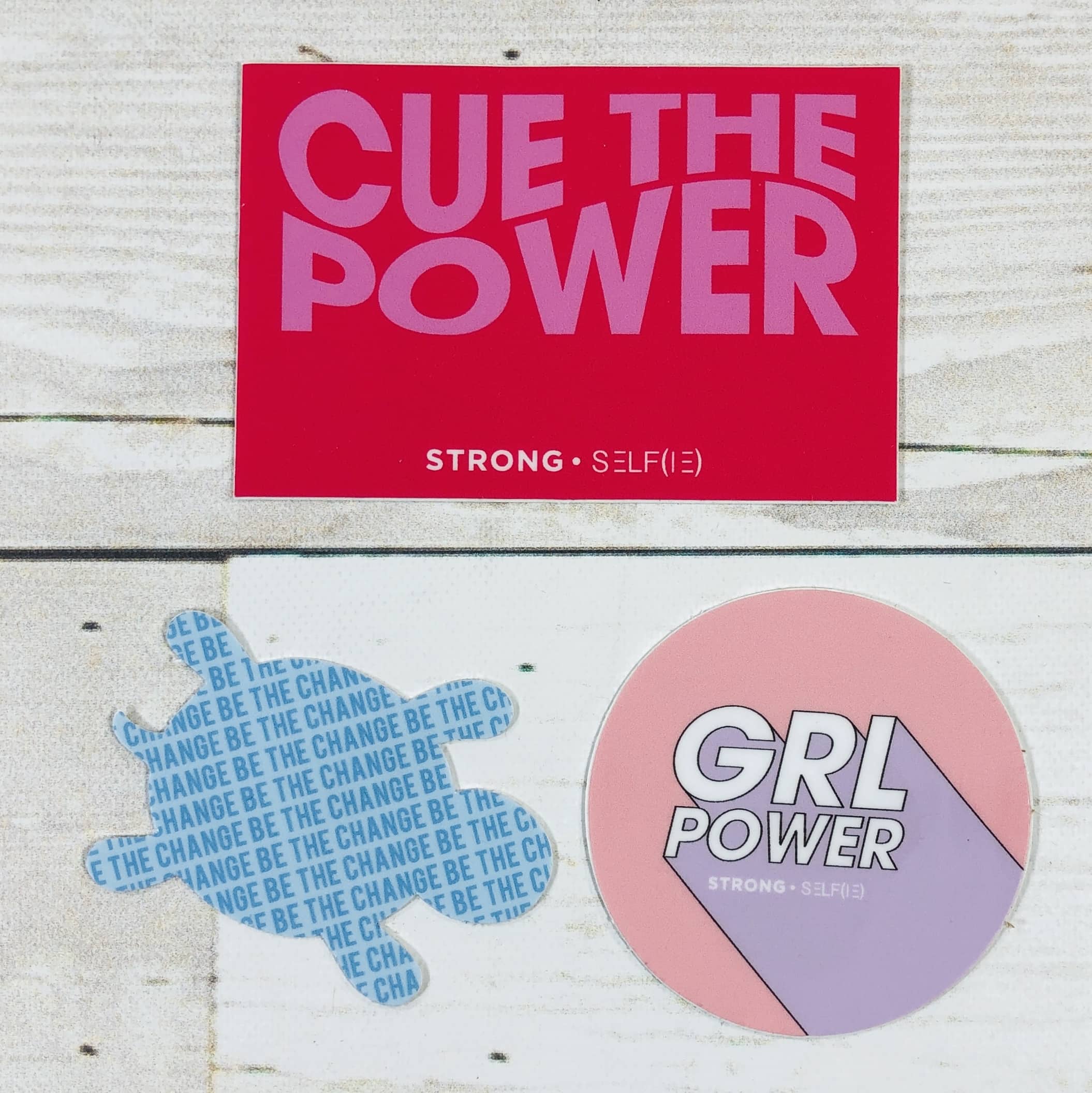 Vinyl Stickers are fun for adding pizzazz to water bottles, laptops, or cell phones.
Go Go Squeez Smoothiez ($1) I know my daughter is a very mature junior in high school but she sounded like a happy kid when she spotted this snack in the box! The pouch has milk, fruit, and oats inside and is shelf stable so your teen can keep it in a locker or backpack and consume it on those days when she doesn't have time to grab breakfast. I know my kid doesn't want to eat before an early morning dance practice so this is helpful to have on hand for refueling before going to class.
Springtime Hair Scrunchies Scrunchies are making a comeback big time and these are helpful for when longish hair needs to be put up in a hurry and can be worn like a bracelet.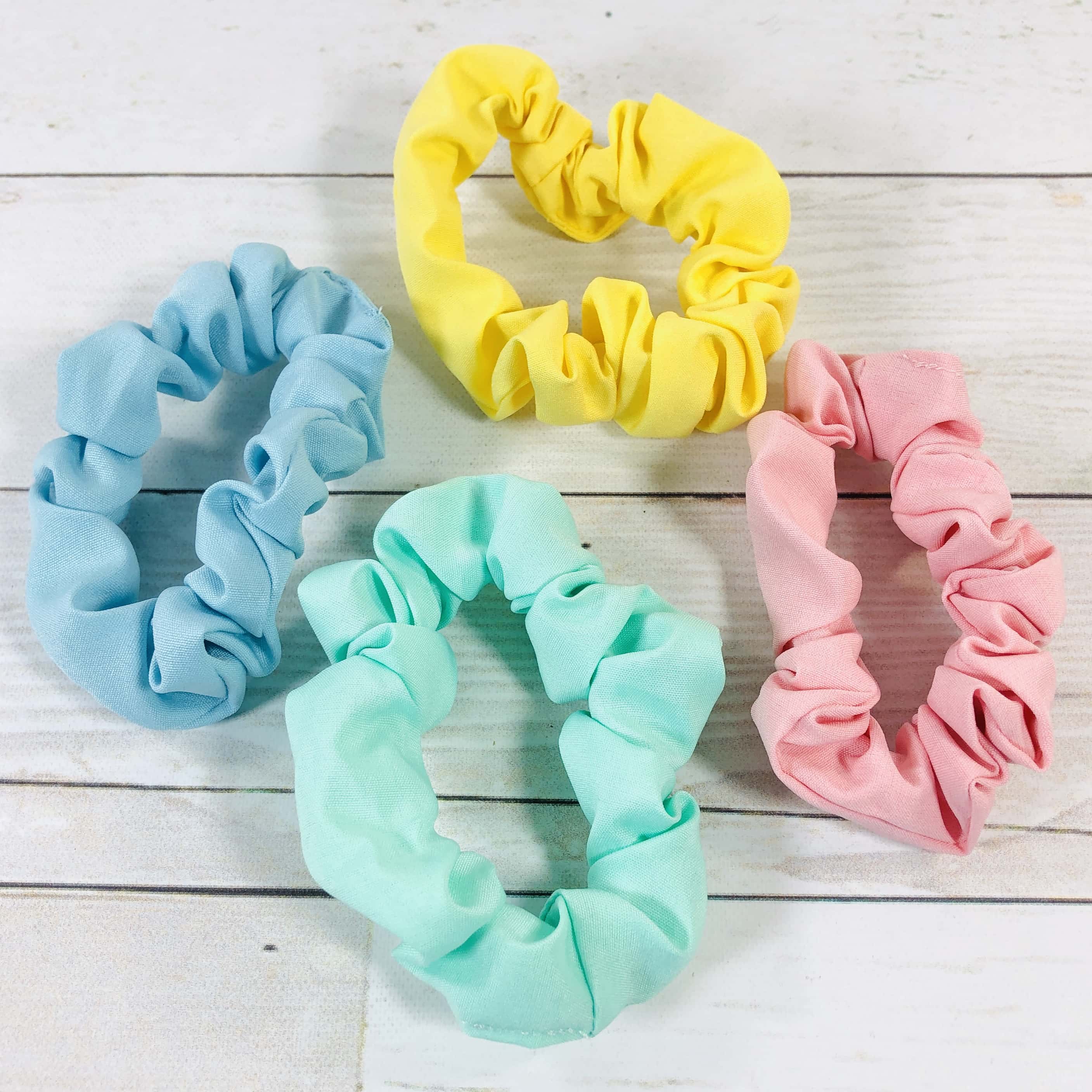 These are very simple and are made of cotton fabric and elastic and the colors are perfect for spring and summer.
Rainbow Stainless Steal Reusable Straws came in a reusable drawstring bag to make carrying this item around a lot easier and more sanitary. You can get a similar set here.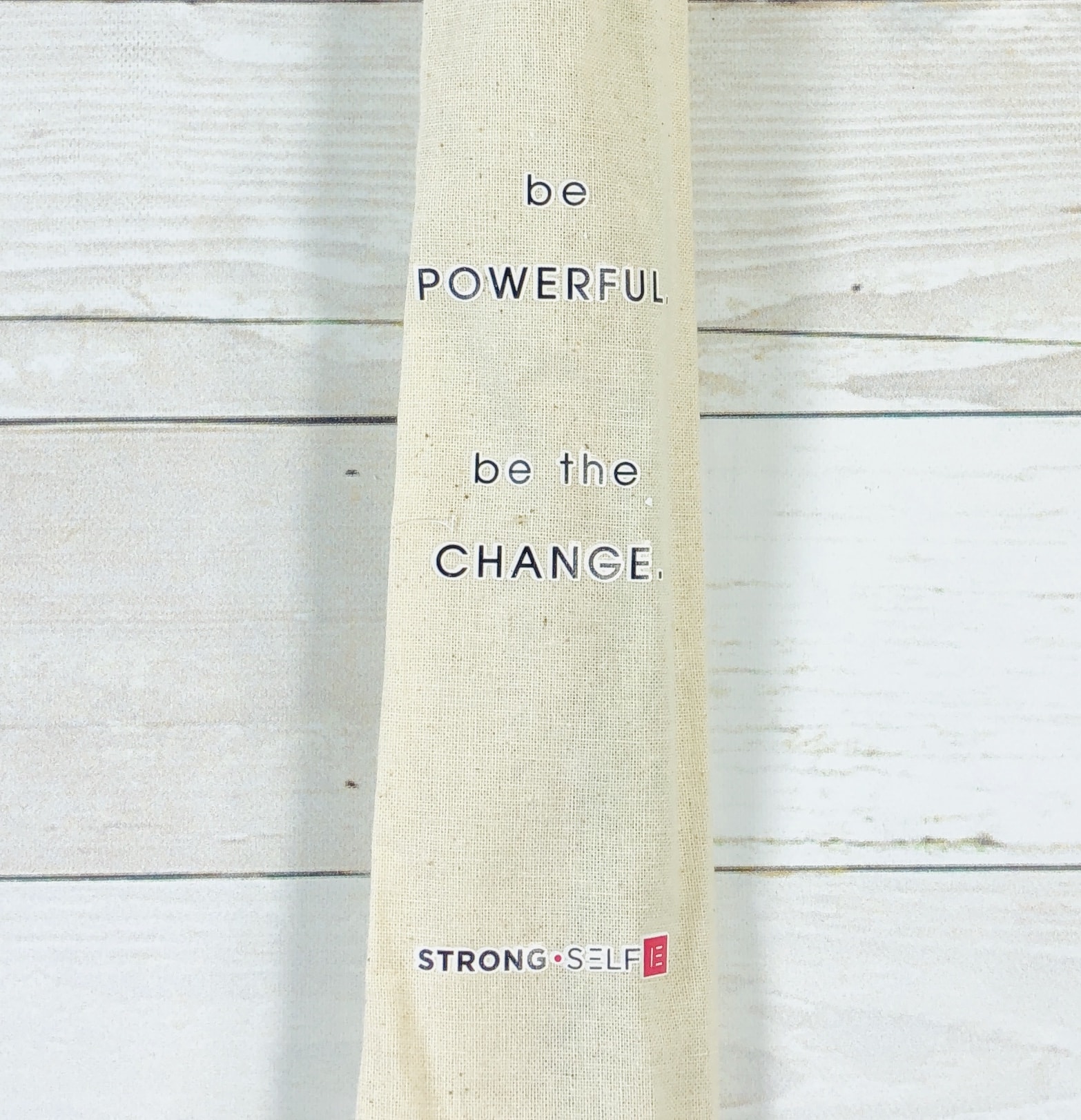 There's even an empowering statement on the back of the bag.
The straws are colorful and the idea is to stop using plastic straws, which end up sitting in landfills and harming wildlife in places like the ocean. This is an eco-friendly alternative. The straws are 8.5″ inches long.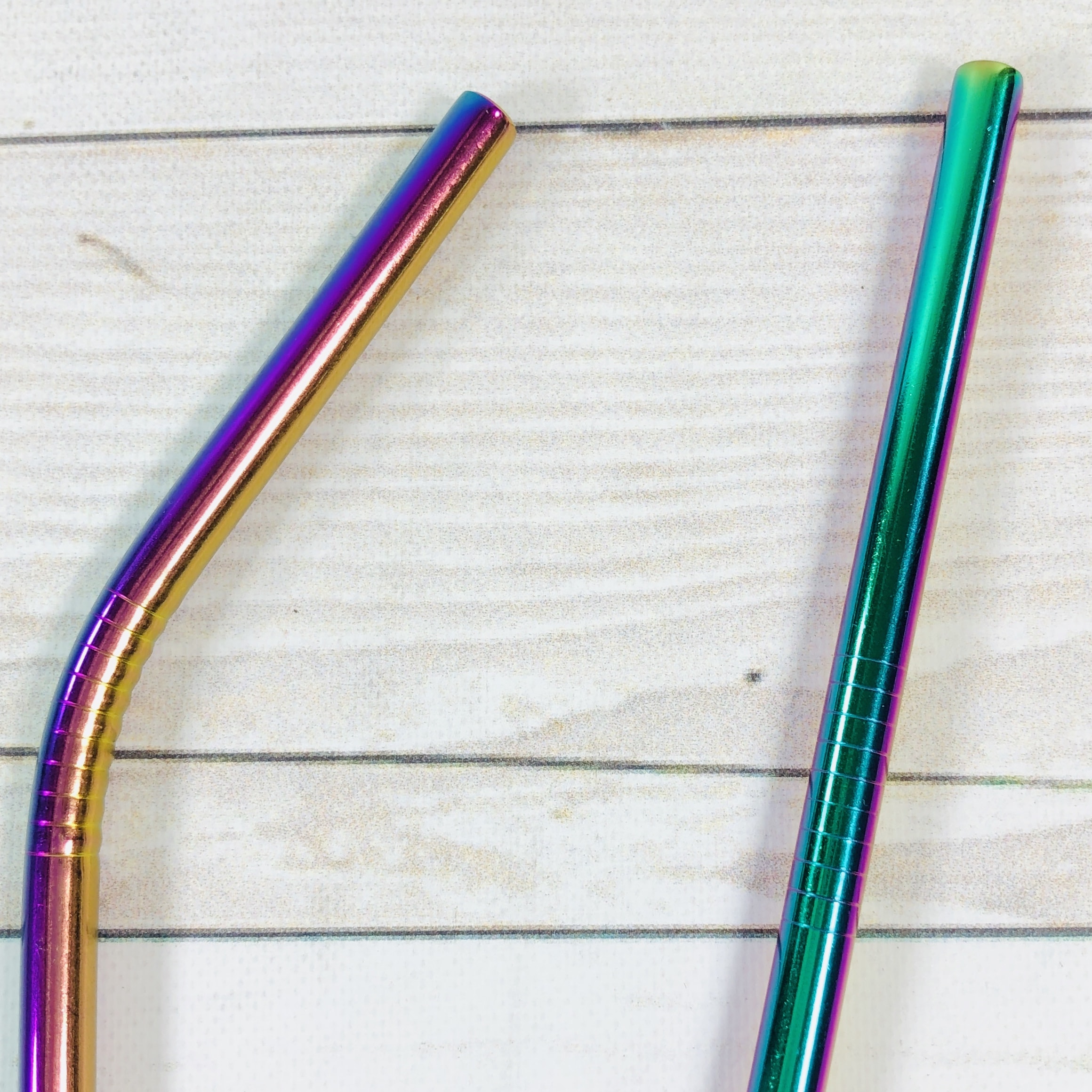 One has a straight top and the other is bent.
Spongellé Lavender Infused Flower Buffer ($16) Spongellé's are fun too use in the shower or bath – they are a sponge and soap combined into one product!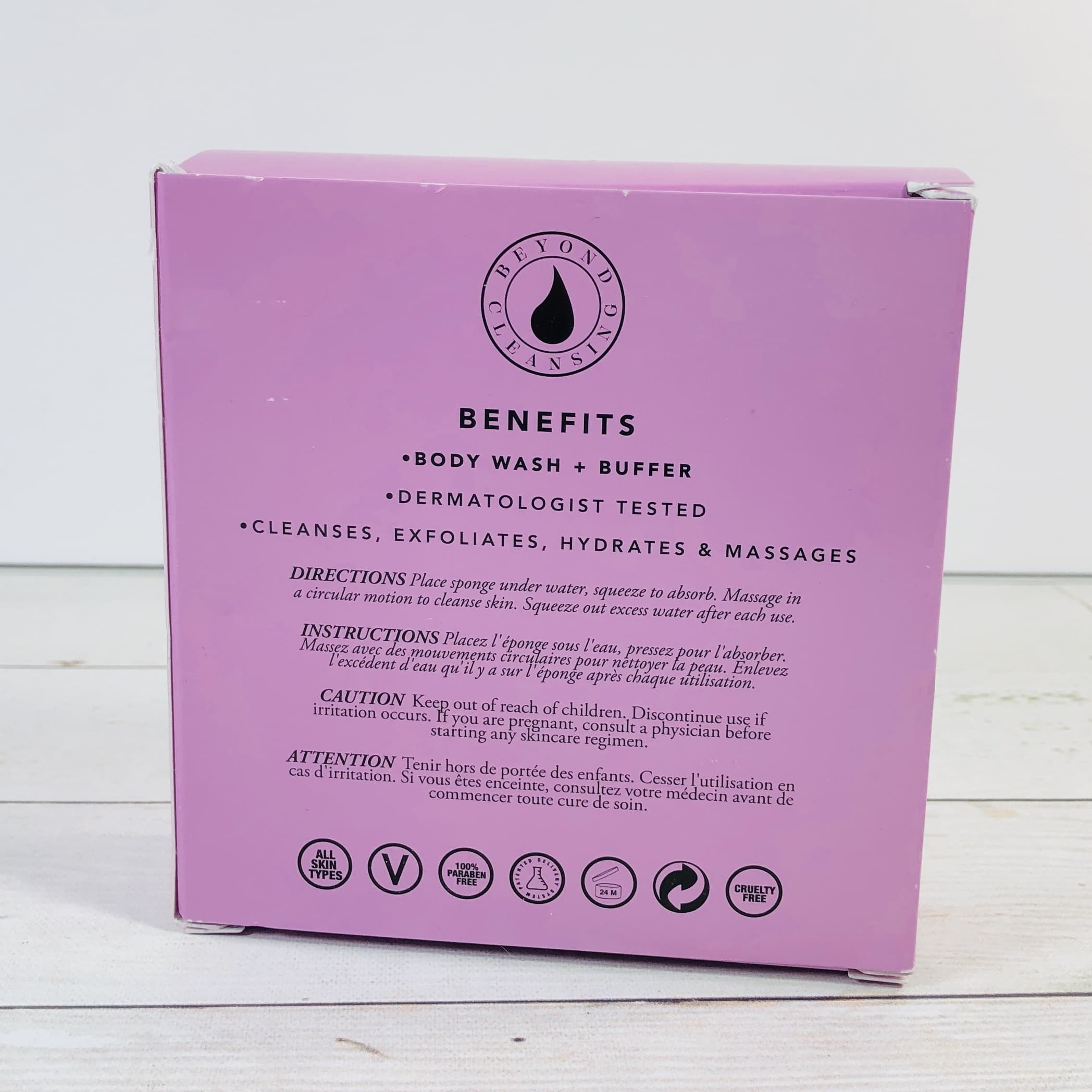 You can clean and exfoliate the skin at the same time!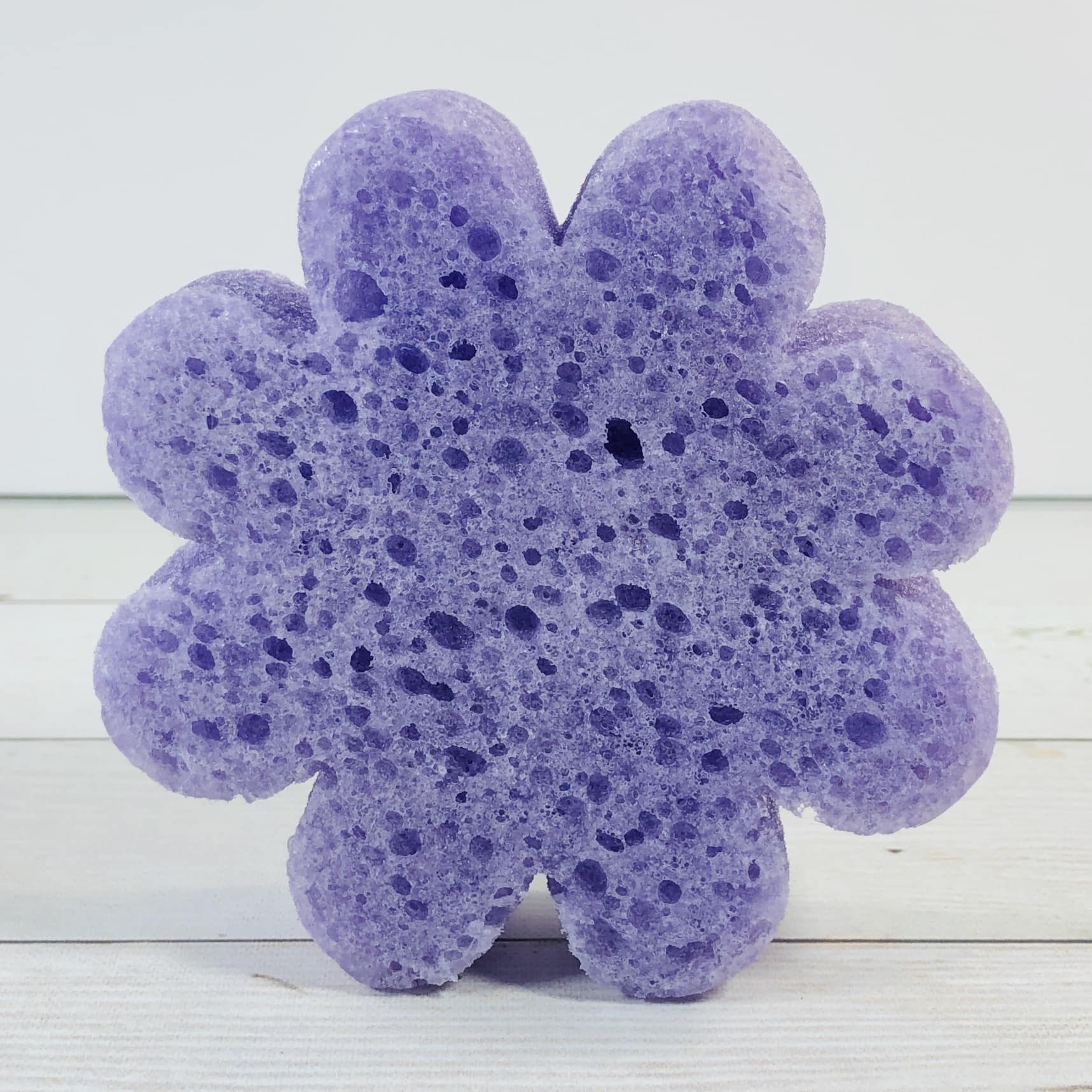 Get the sponge wet and then rub on arms and legs and rinse. The scent is a nice floral one, it doesn't really smell like lavender at all. The sponge should continue to suds up for at least 14 uses.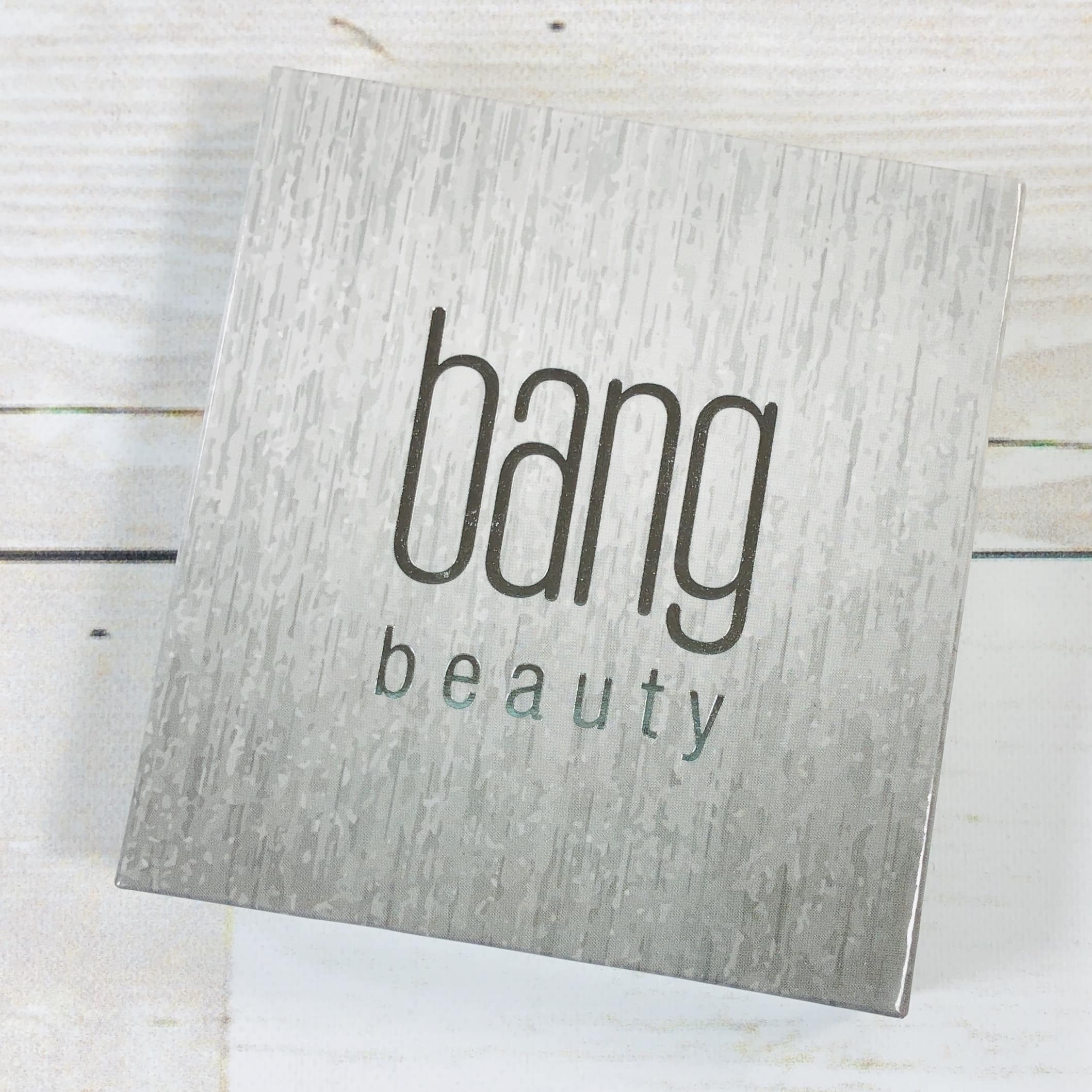 Bang Beauty Eye Shadow Palette ($35) An eye shadow palette is a great way to play with several shades of makeup colors.
Ingredients were on the back of the box and this product is cruelty-free.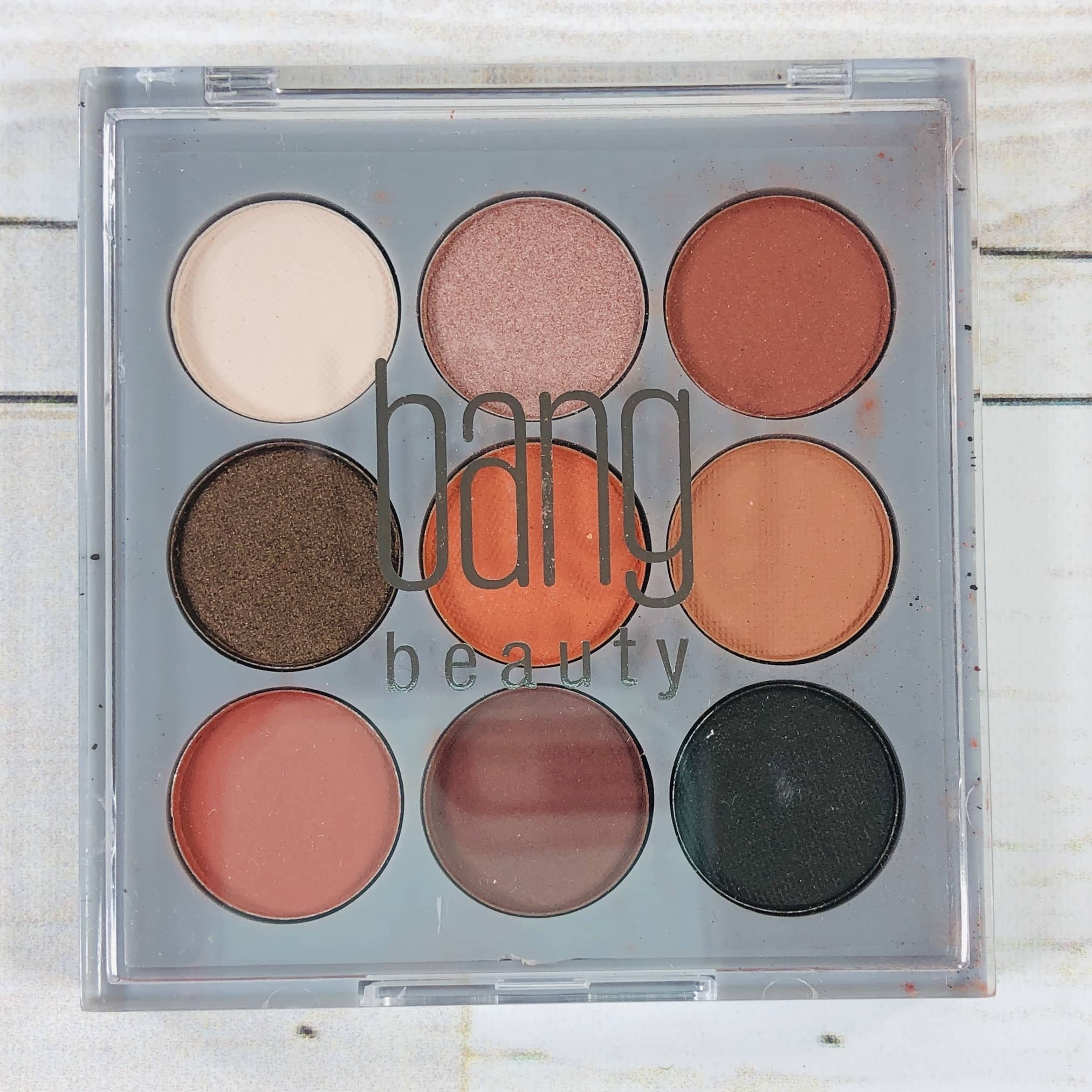 Karina seemed pretty happy with these warm neutral shades, I think these are colors she prefers when she wears makeup outside of dance team.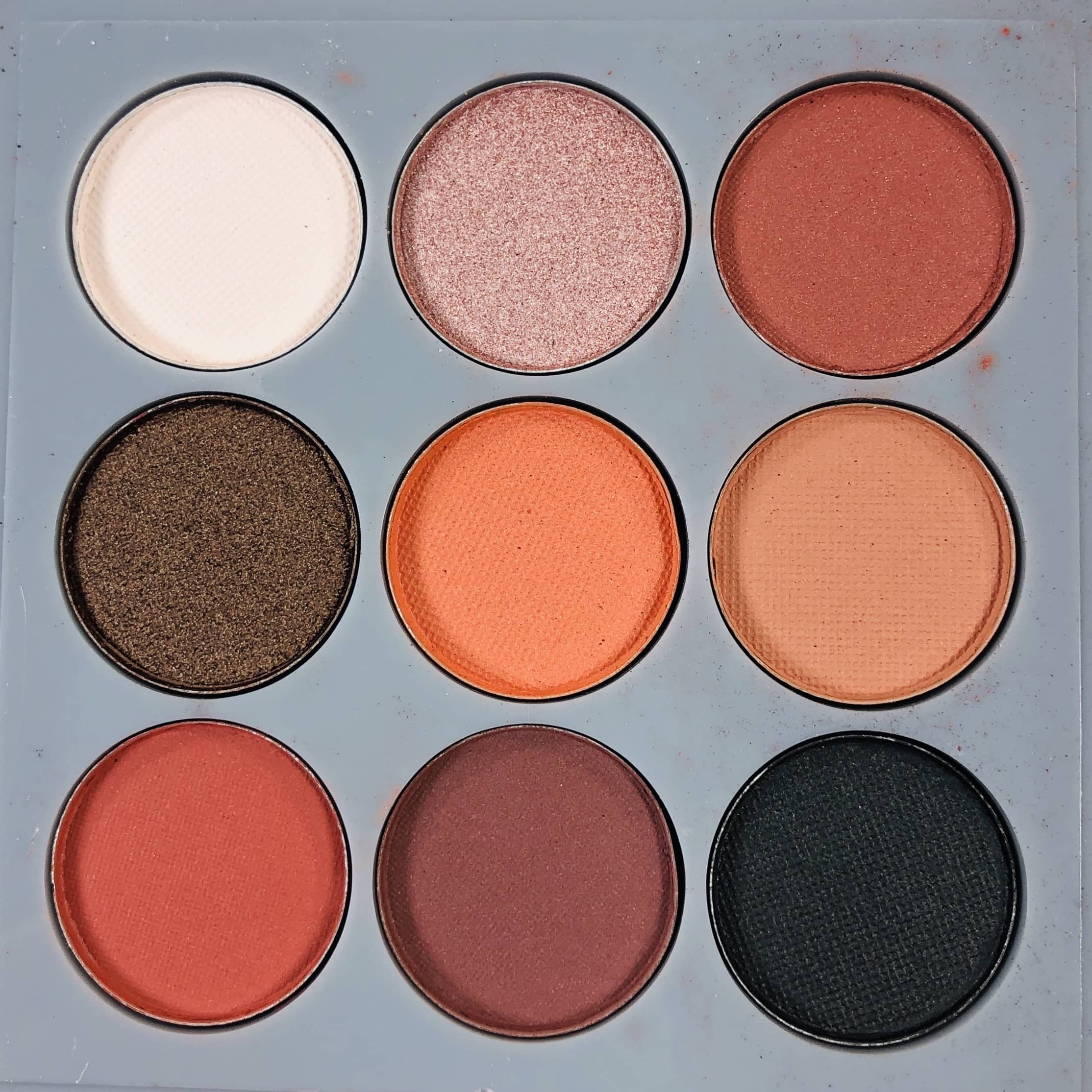 They are warm shades and some are neutrals while others provide quite a pop of color.
Here they are swatched on my arm in the order they appear in the palette. There are two shimmers and the rest are matte. Karina is having fun coming up with different eye looks.
Mini Travel Hair Dryer The next item was a variant and subscribers could have received a mini hair straightener instead. The box had an empowering statement.
The back of the box told me that this is dual voltage, so it can be used in different countries around the world.
There were operating instructions in here too.
The concentrator nozzle can be removed from the front of this dryer.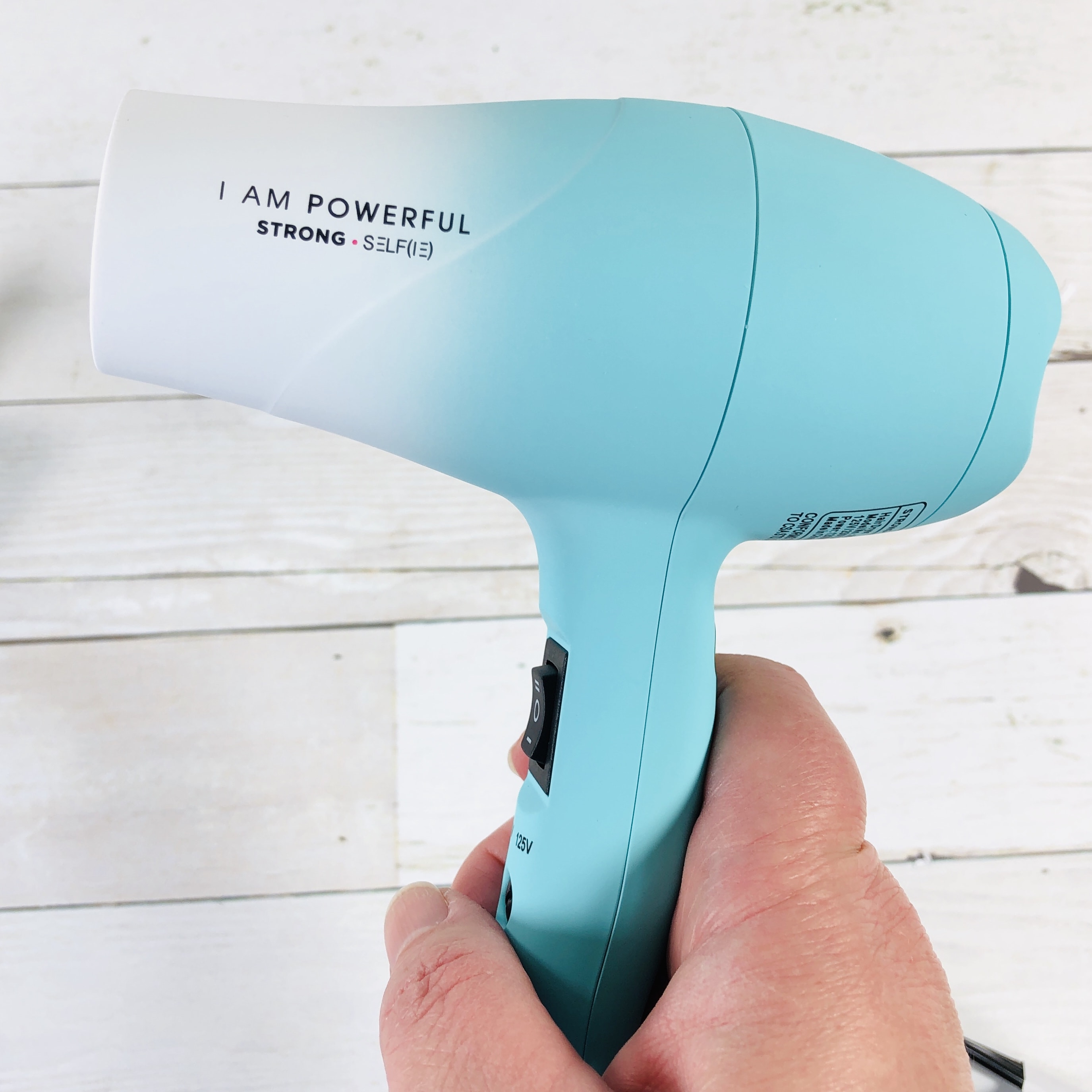 The mantra says it all!
There are two speeds available and to make this dual voltage you would use a screwdriver or tool to twist the arrow so it points to the other number. That is to be used ONLY WHEN OUTSIDE OF THE U.S.!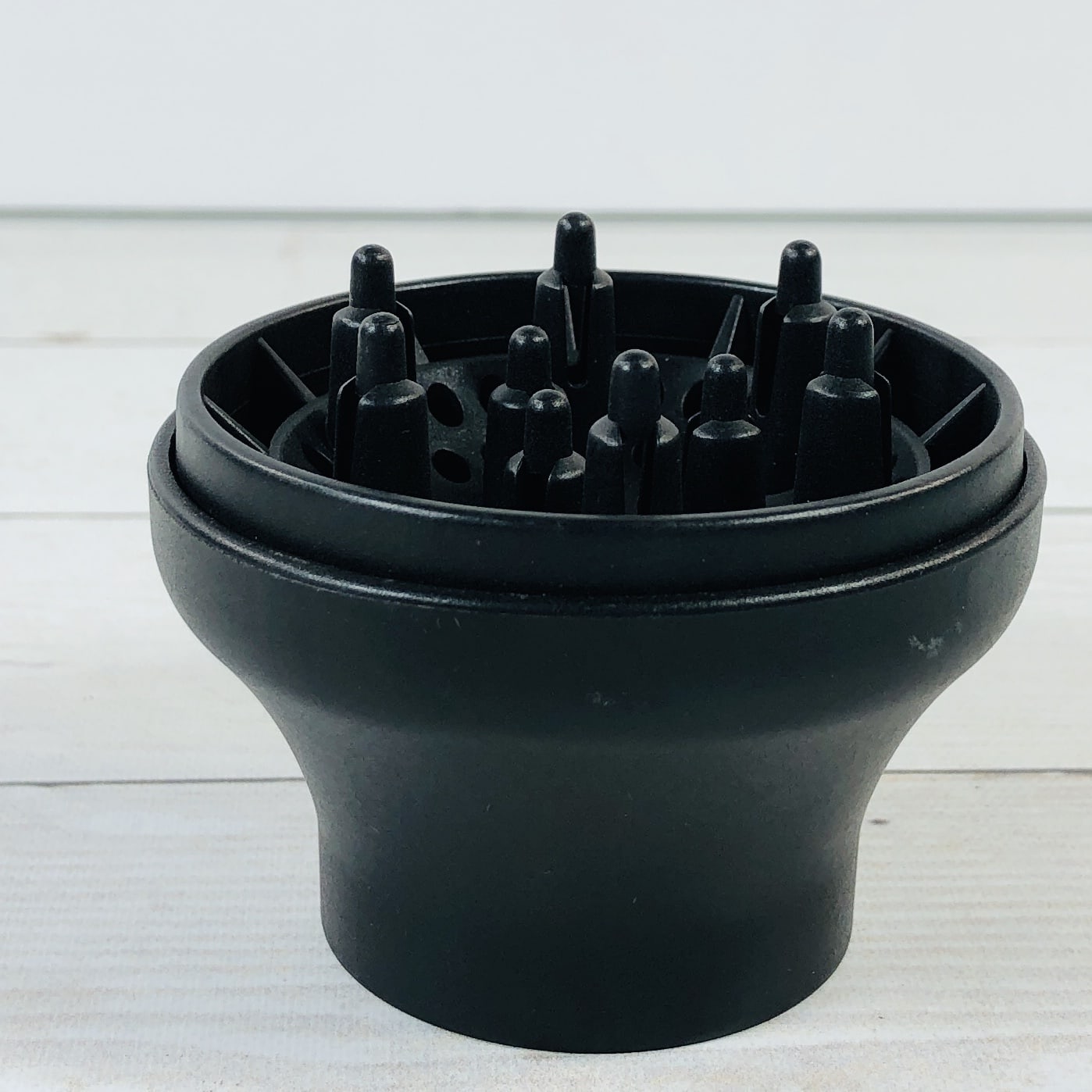 The dryer also came with a diffuser so curly haired users can fluff those ringlets. I used the dryer myself. It had a strong smell when using that I hope fades eventually. Obviously this isn't going to replace a daily hardworking dryer but it is easier to pack in a suitcase or sports bag for occasional use.
Well the box got a makeover this season but STRONG self(ie) still sent some helpful items inside that box! There are items in here for beauty and self care, an item to help the environment, and a tasty snack. The decals add a pop of color wherever they go and the blow dryer is good for trips during Spring Break or the summer. My daughter is always happy to get this box and it makes a great gift for a daughter, granddaughter, or niece.
What do you think of STRONG self(ie)? Let me know in the comments!