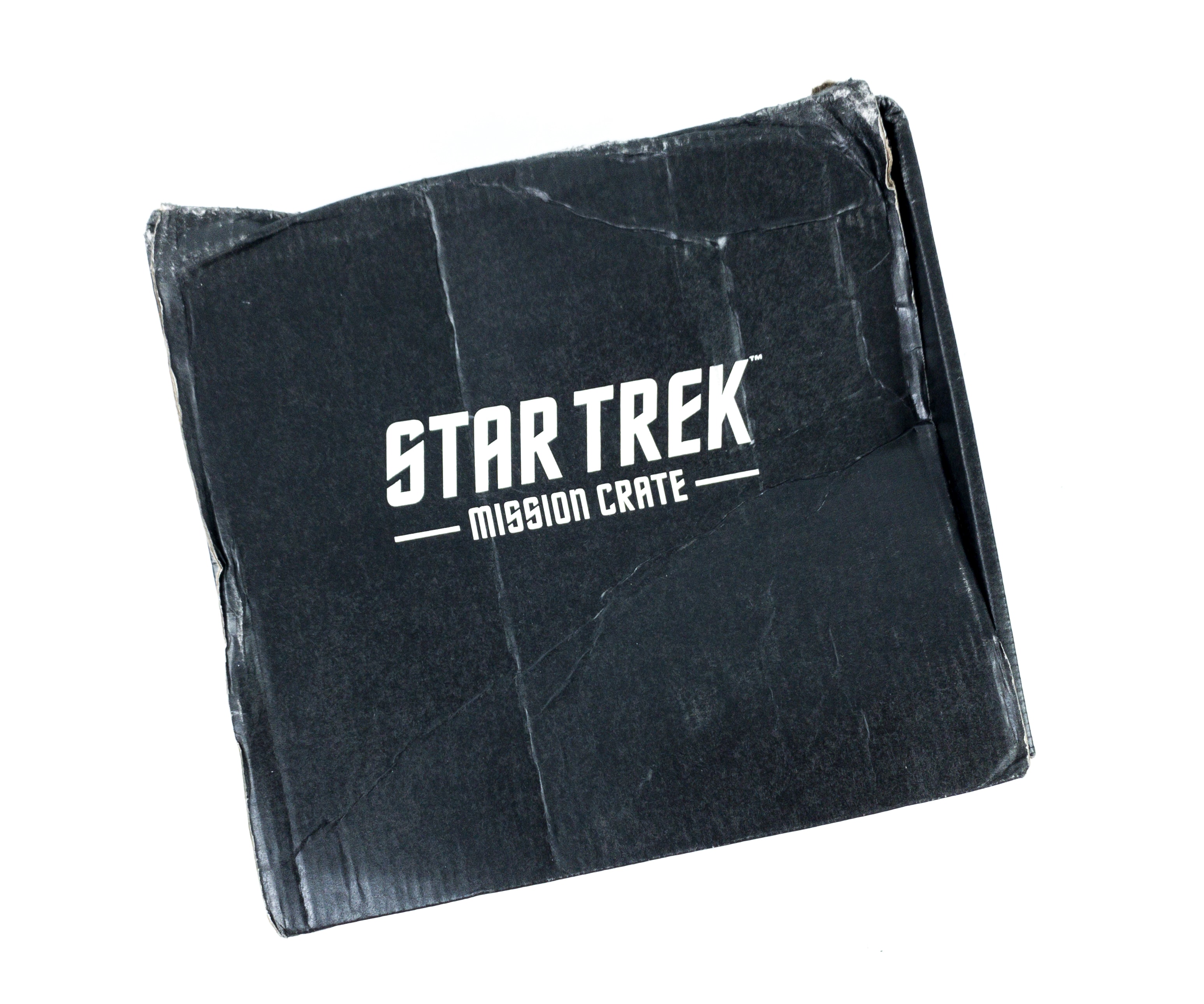 Star Trek: Mission Crate was a bi-monthly (every 2 months) subscription box from Loot Crate full of goodies from the Star Trek franchise. The box is $39.99 + $5 shipping and costs $49.99 (includes shipping and handling + VAT) per international purchase. The box provides official and exclusive Star Trek collectibles, apparel and more, and you could also select which Starfleet Division you're in when you sign up – Command, Ops/Engineering, Sciences, or Medical!
The crate was discontinued but they promised to deliver the outstanding crates. Here's the subscription and shipping update about this crate.
The box interior features a Star Trek-inspired drawing.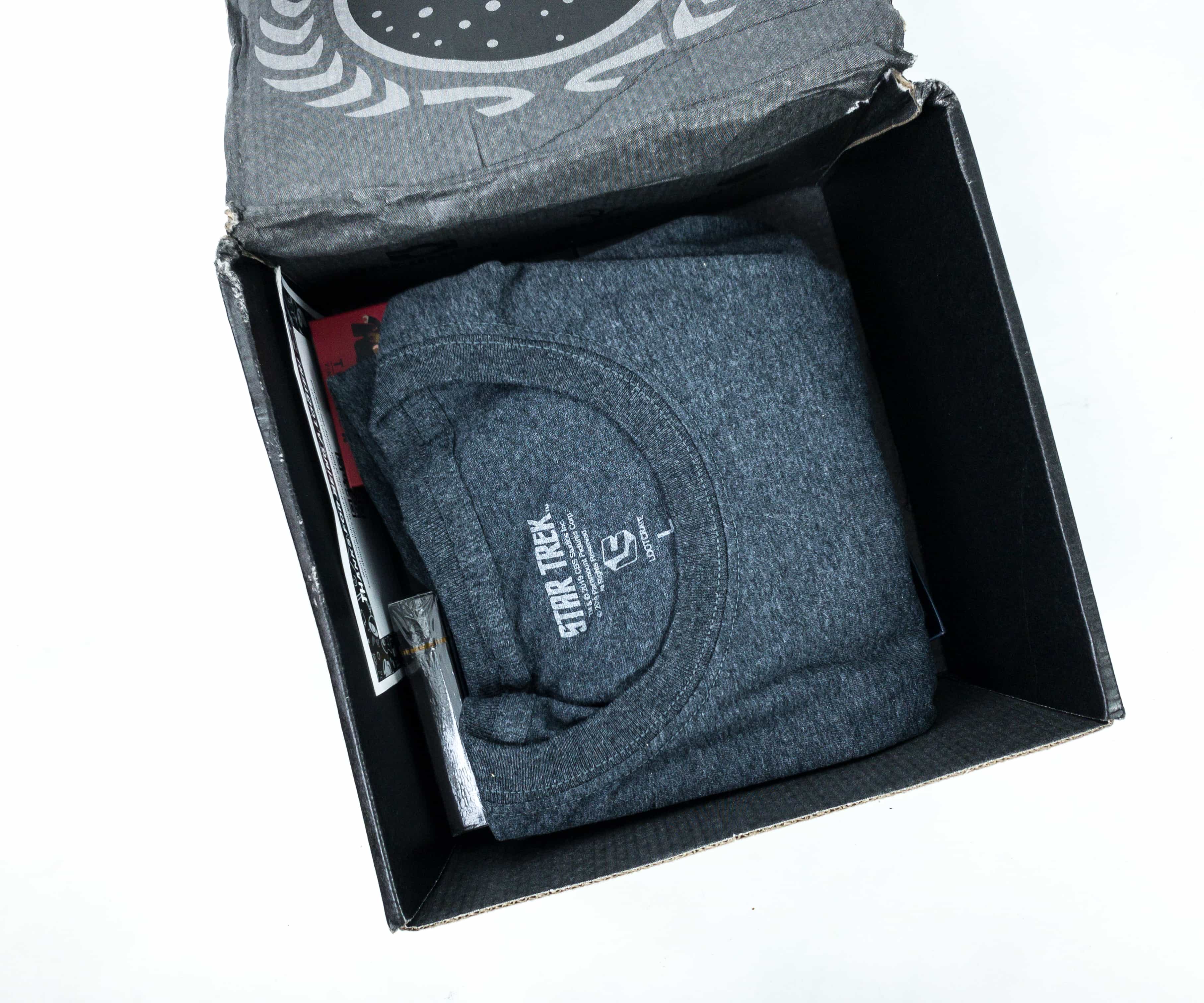 There's no extra packaging material in the box.
There's a card with a QR code that we can use to learn more about this crate.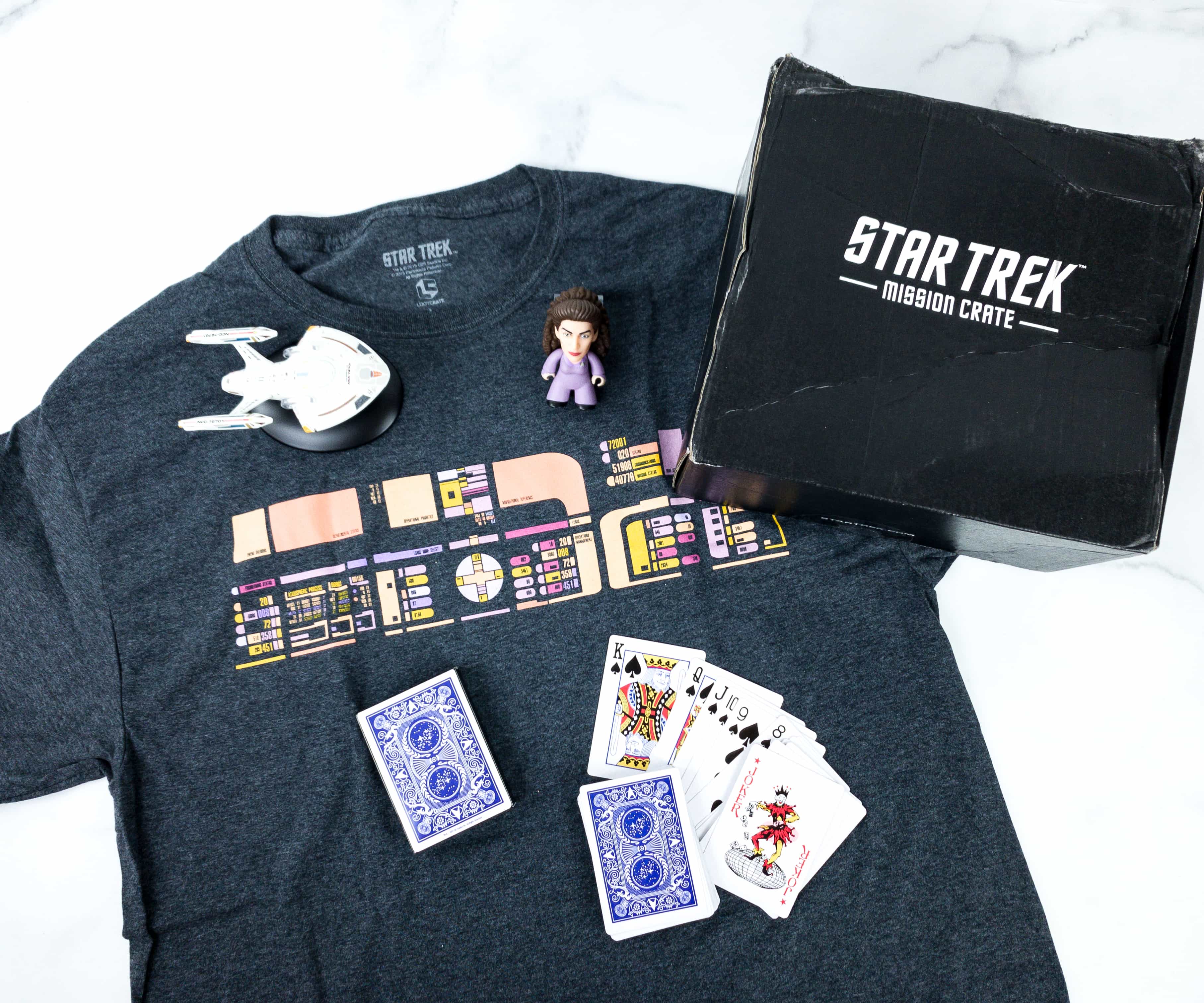 Everything in my box!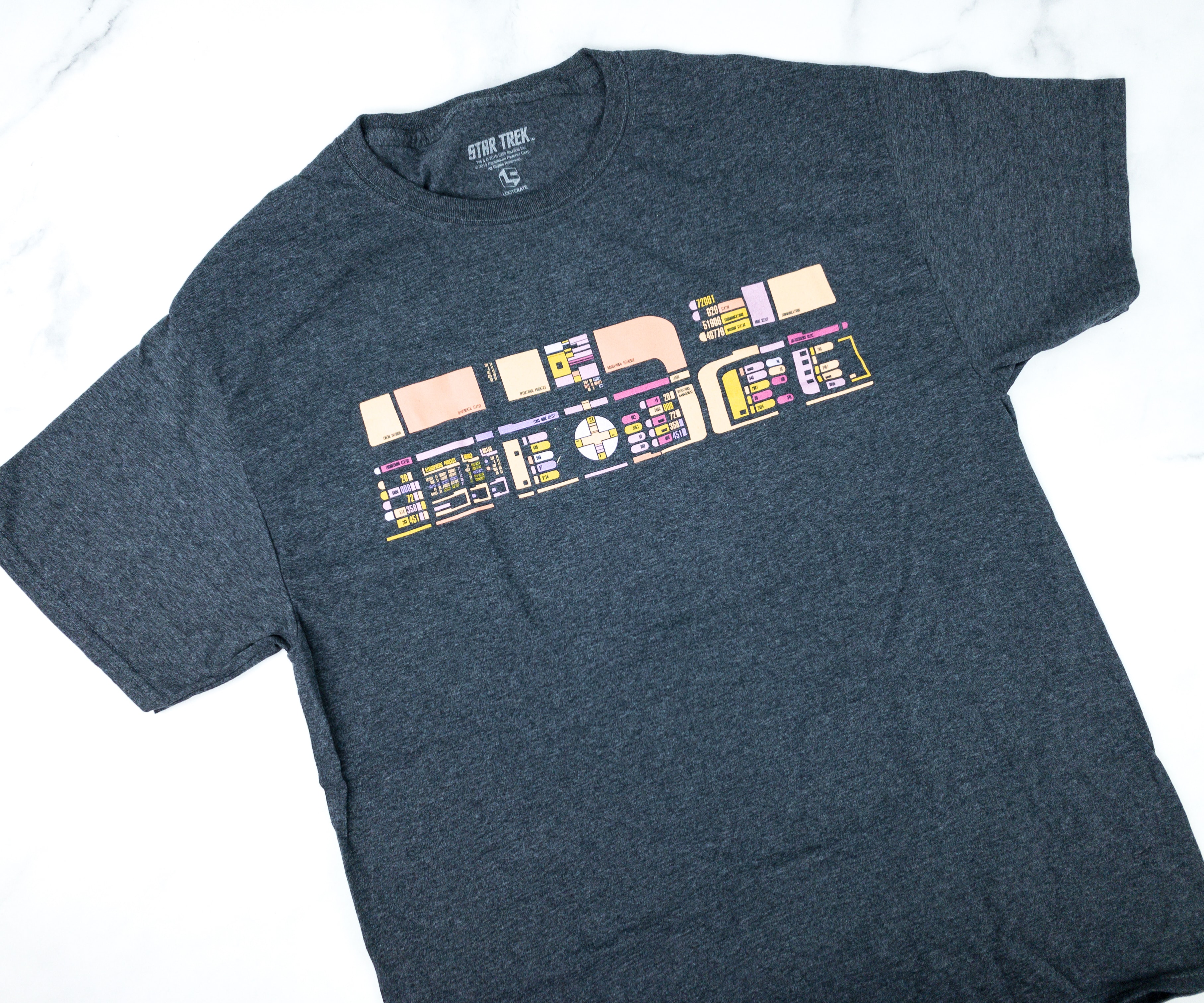 Star Trek T-Shirt. This month's featured tee has a dark gray base color and is made from soft and breathable premium-quality cotton fabric.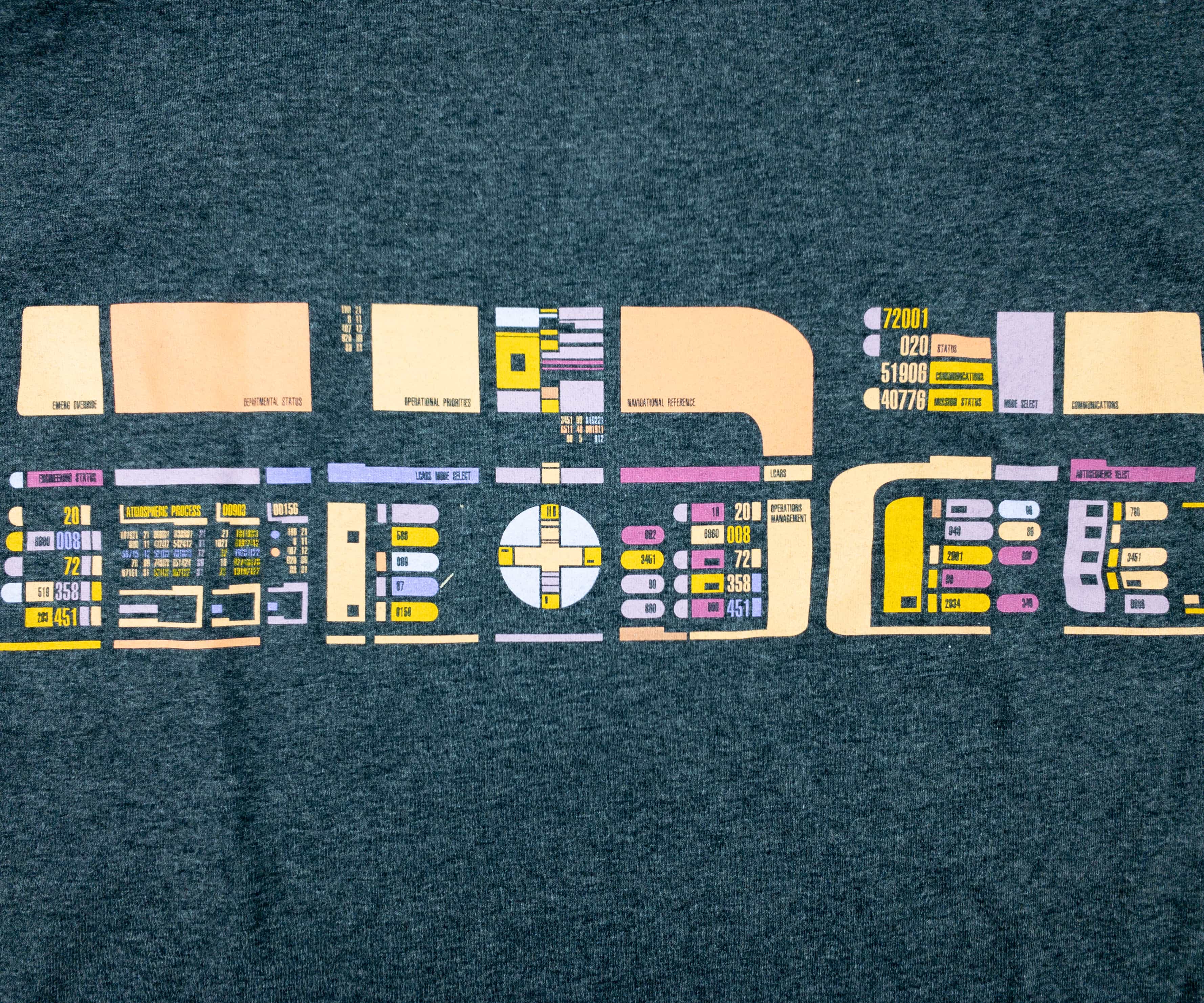 The shirt's design is pretty interesting, as it features a variety of multi-colored shapes, numbers, and codes that seems for me is a part of a computer sequencing.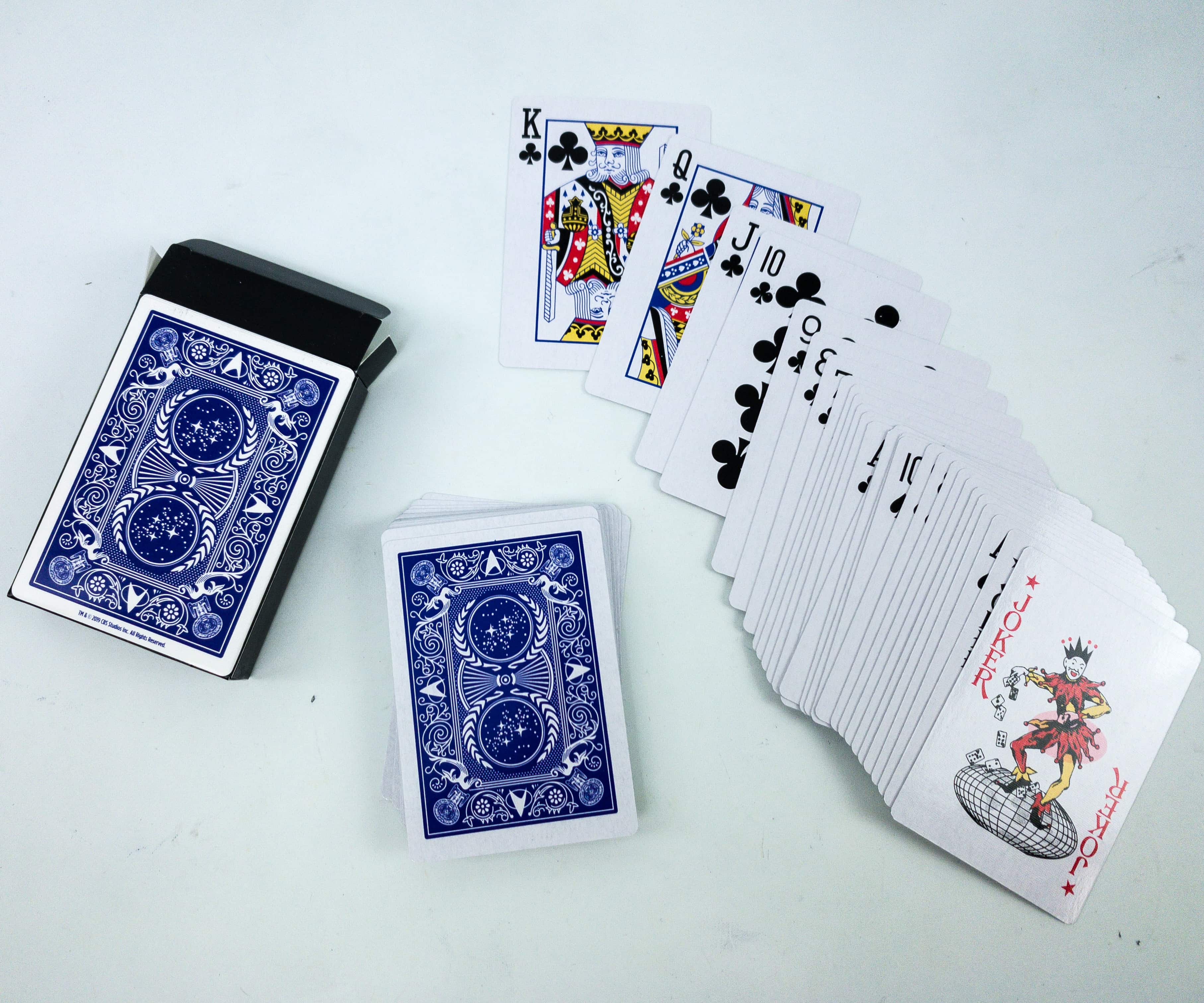 Deck Of Cards. Also included in this month's box is an exclusive deck of cards. These are a great way to have fun with family and friends, especially if they like Star Trek too!
It's a 54-piece set (including the pair of jokers), featuring the Great Seal of the United Federation of Planets at the back of each card. It looks amazing in dark blue and white.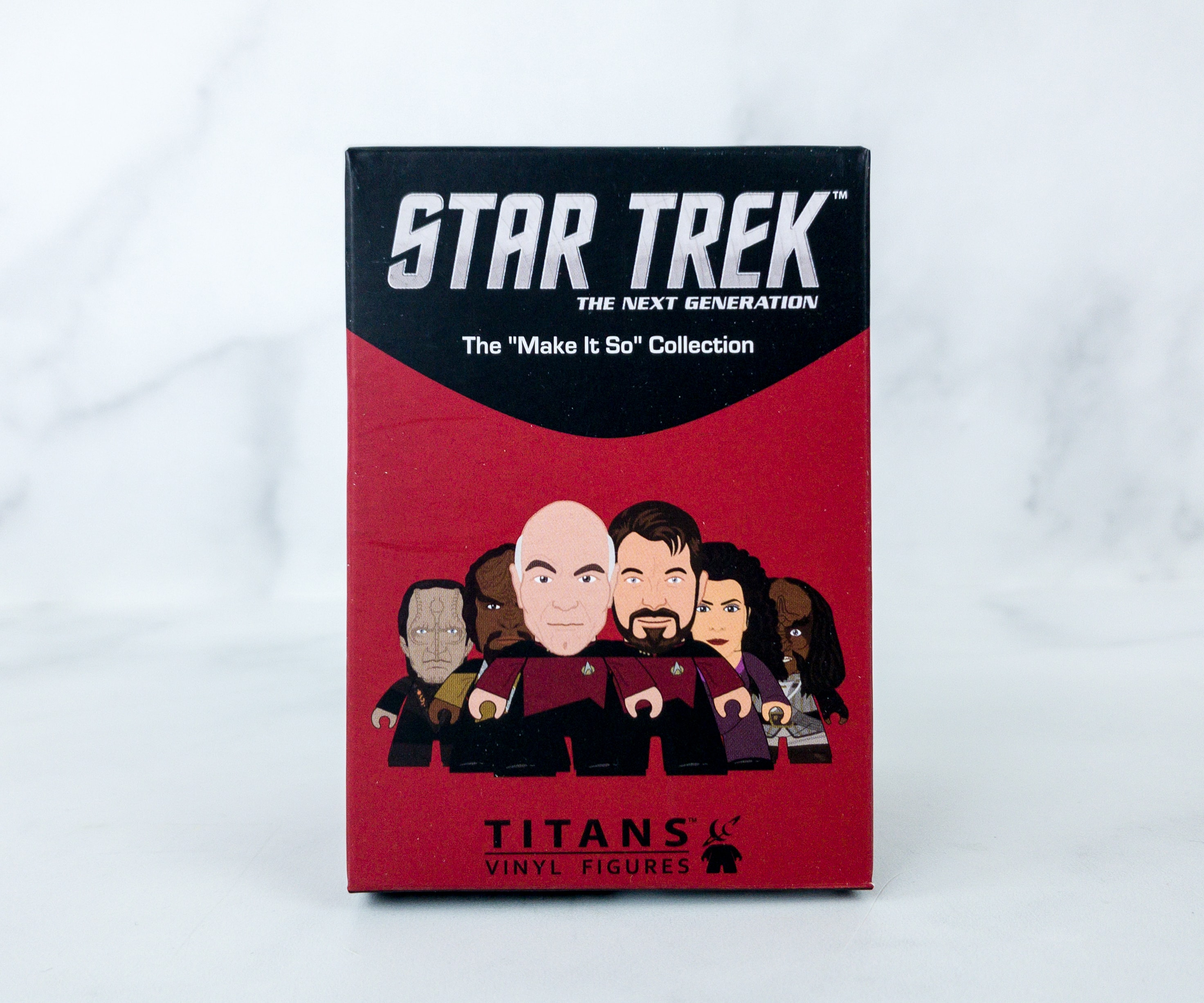 Titans Vinyl Figure. These limited-edition Star Trek vinyl figure collectibles arrived in a box featuring an illustration of the main characters of the series!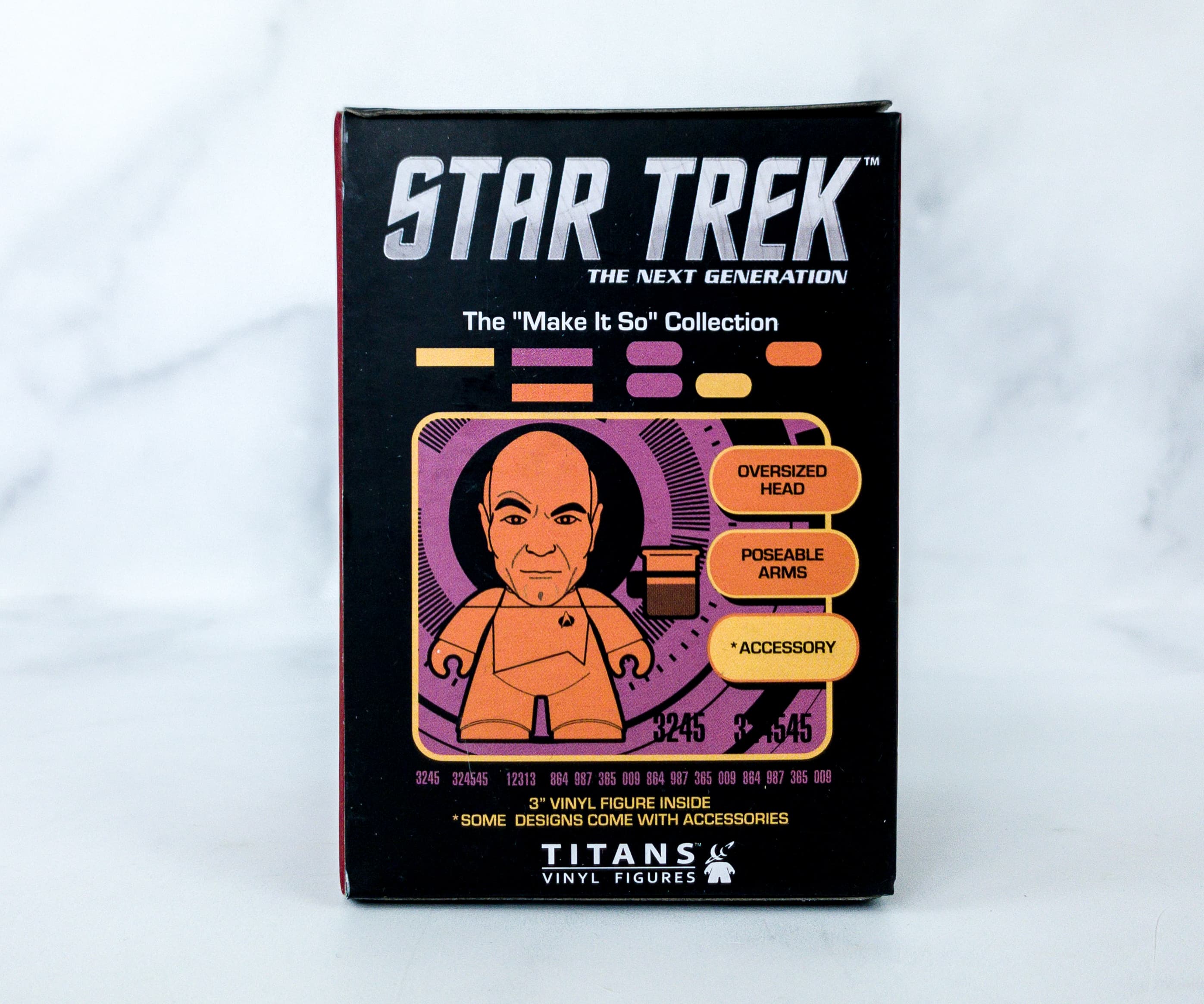 According to the back of the box, all the figurines have an over-sized head and movable pair of arms, and some of them have accessories as well.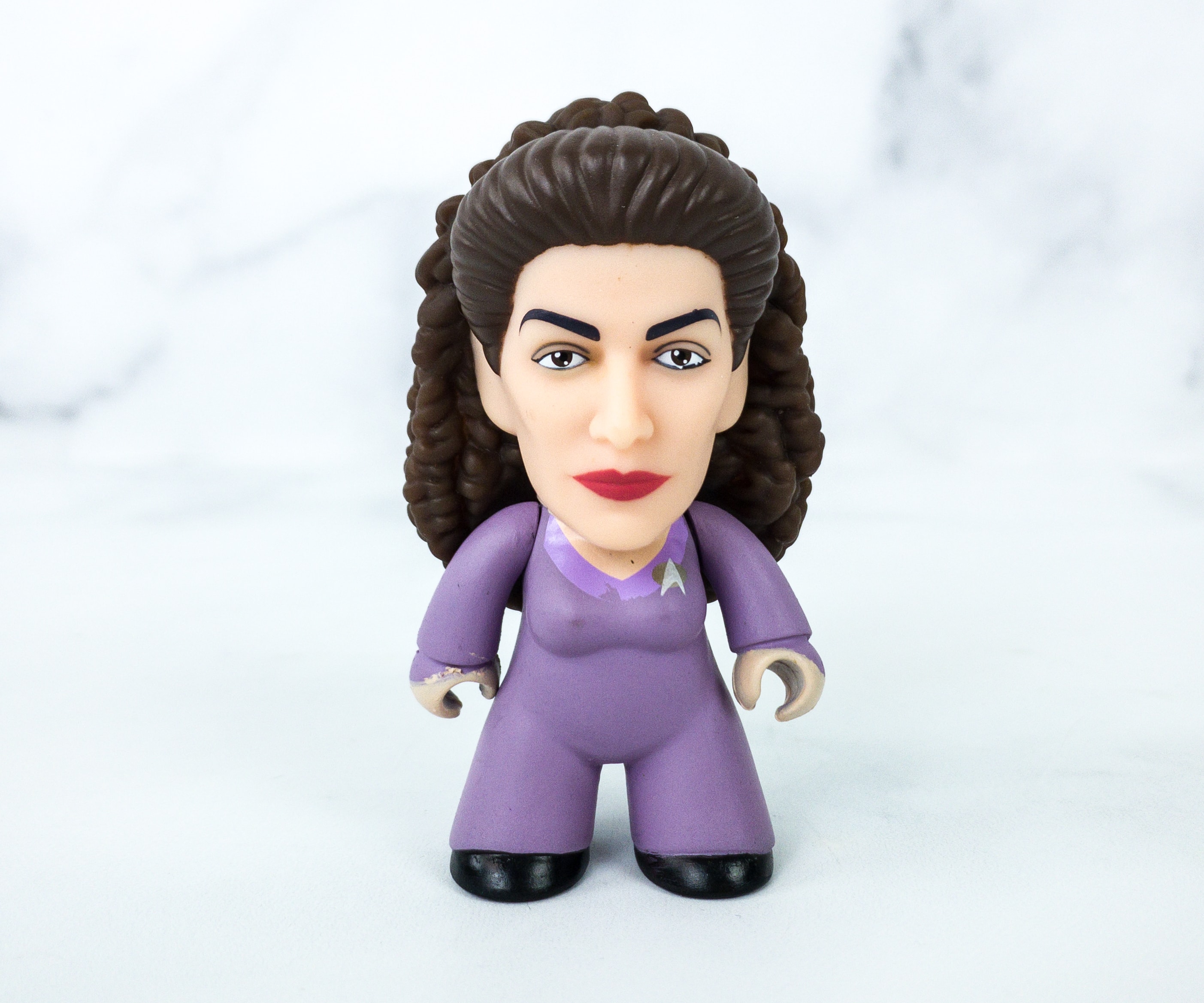 The exclusive Star Trek figures are available in 5 different designs, and we got is Commander Deanna Troi. She's a half-human and half-Betazoid specie with Psionic powers, a unique ability that can sense emotions. Deanna also has a partial telepathic ability where she can connect with other psychics.
This figurine is looks so cute and very detailed, I easily recognized who she is the first time I saw it!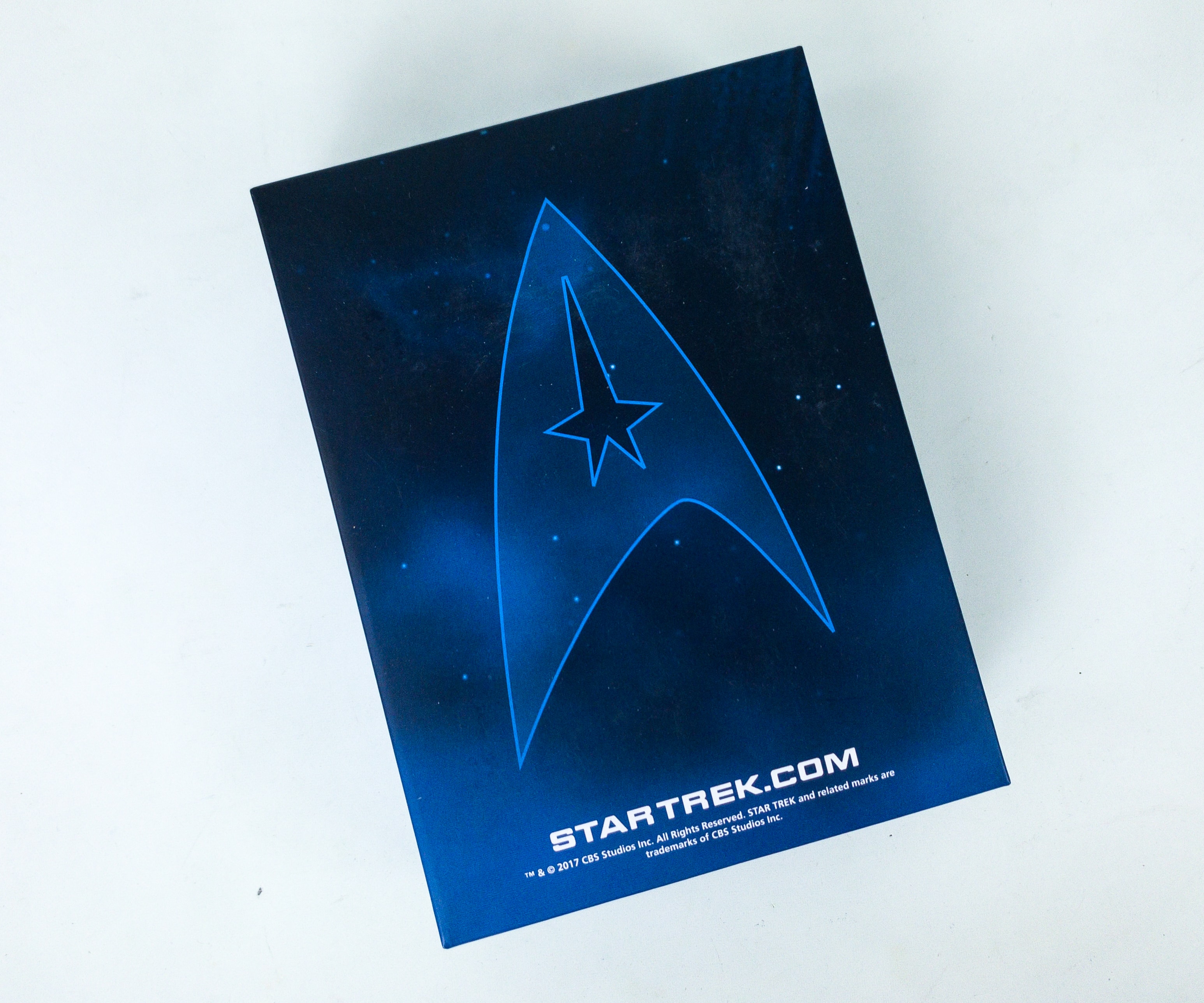 U.S.S. Rhode Island NCC-72701 Figure. We got another figurine in our box, and this time it's from one of Star Trek's famous spaceship U.S.S. Rhode Island NCC-72701.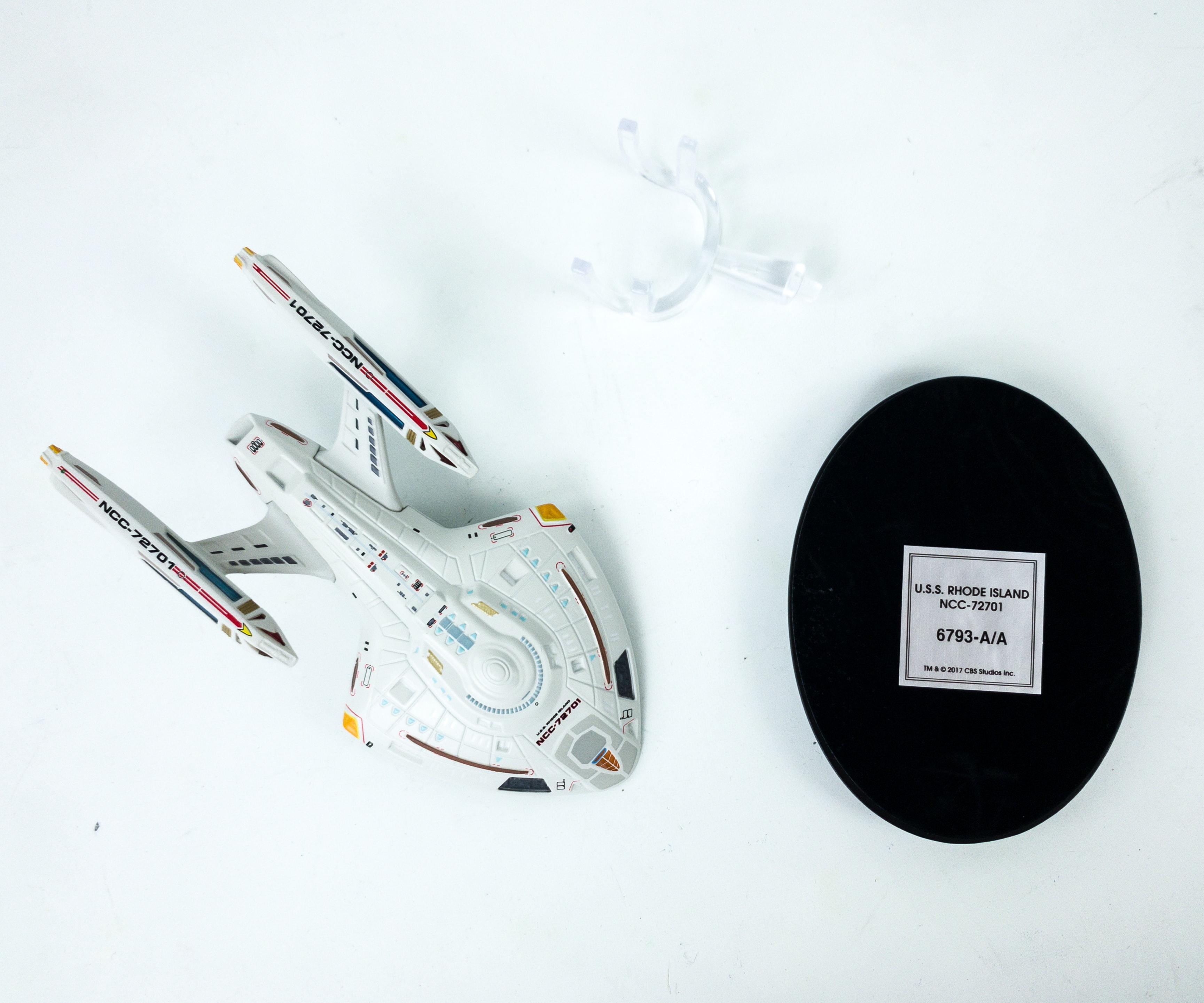 The figure comes in 3 easy-to-assemble pieces: the base, stand, and the spaceship itself.
It's an alternate future vessel that shares almost the same qualities as to those from the nova-class ships of the prime universe.
It almost had the same looks of the U.S.S. Equinox NCC-72381, but with a different design of warp nacelles and escape pods.
This Star Trek ship is considered to be one of the many Official Starship Collections!
Everything inside the box was awesome, especially the figurines that feature Commander Deana Troi and the U.S.S. Rhode Island spaceship. Both are well-detailed and ideal for display. They surely make a great addition to any Star Trek fan's display cabinet. It's a nice curation overall and it's just good to see the last boxes finally coming – but still a total bummer that the previous owners of Loot Crate burned their entire business to the ground and ruined this box!