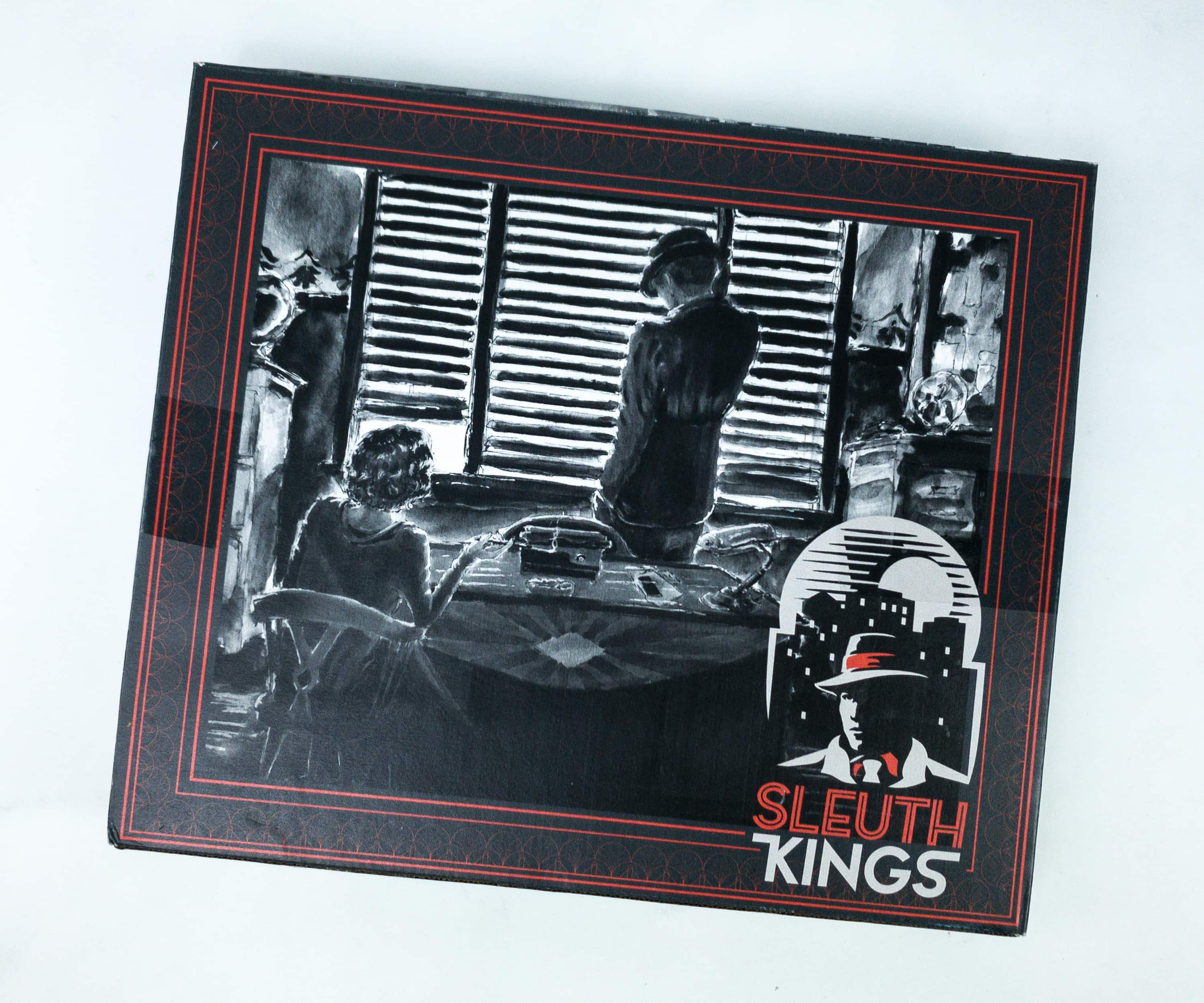 Sleuth Kings is an interactive monthly mystery box. Every month, a physical case file arrives full of evidence, puzzles, ciphers, and more. Plans start at $29.95 per month and they also have 3-month and 6-months prepay options. You will work hand-in-hand with Sullivan King, the lead detective, via email as you solve the case.
Each month's case is a new, stand-alone mystery that takes approximately 2-3 hours to complete. Each case includes an epilogue -a  follow-up letter from the client as well as a small gift. For every 4 cases you solve, you'll be rewarded with a FREE bonus case that revolves around the hunt for Sullivan's father.
DEALS:
Get $8 off first purchase Use coupon code HELLOSK .
Get 10% off of your order! Use coupon code HELLO10.
This the review of Mystery Box Case 027 KRAMPUS KIDNAPPINGS.
The mystery comes in an envelope. The only things written on it are the Sleuth Kings P.O. box address and the case that you will be working on.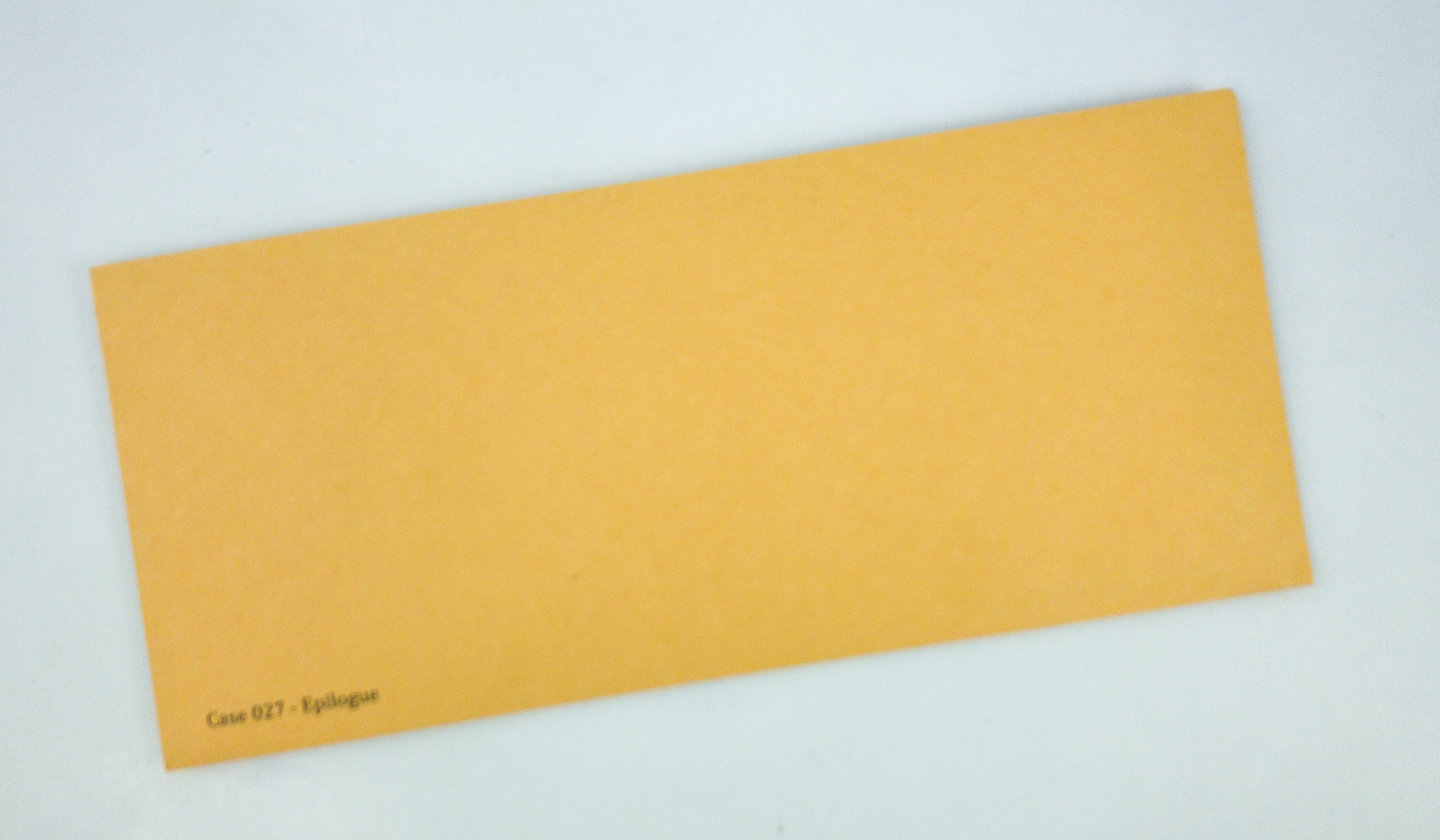 The epilogue is included and separated in another envelope.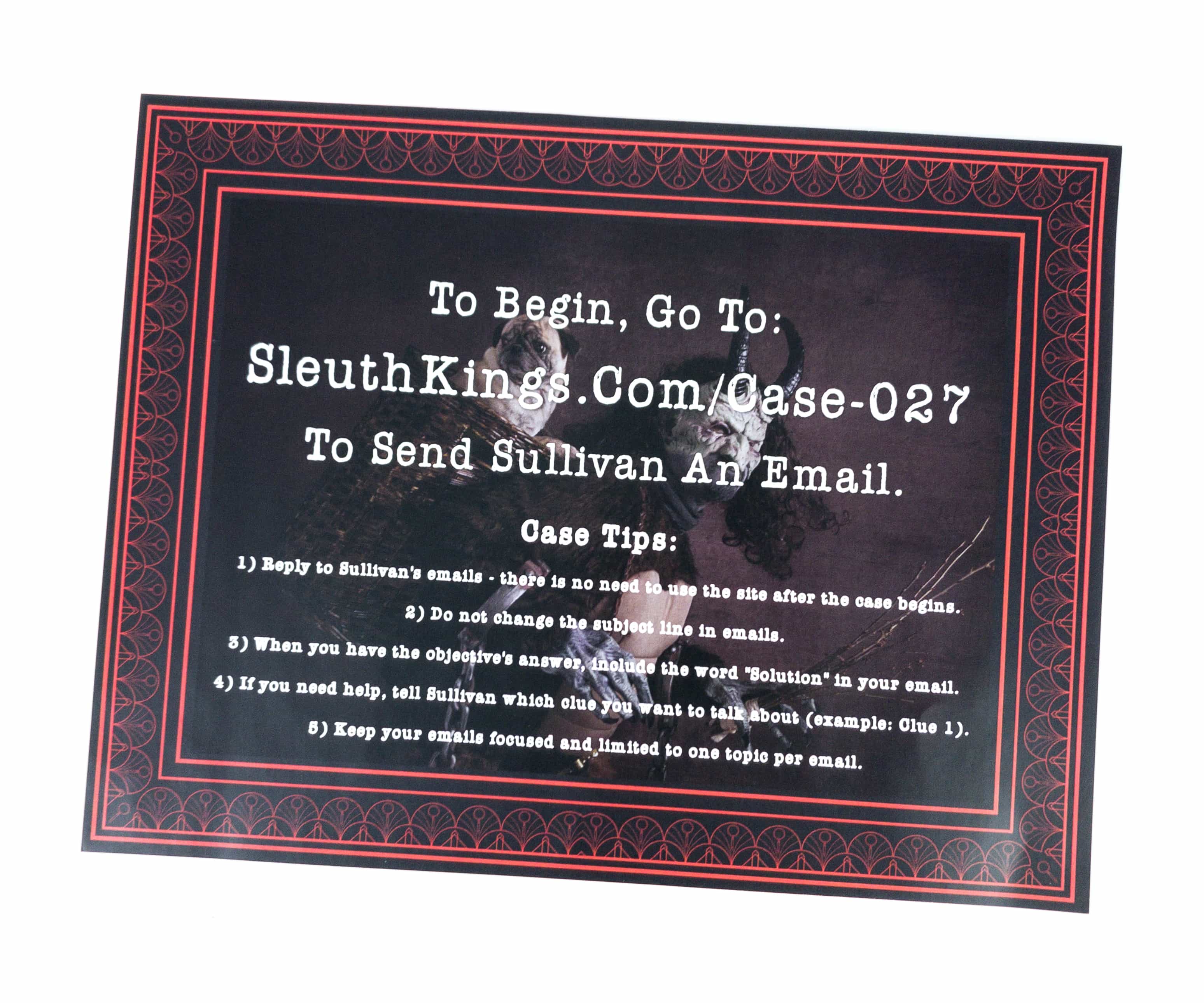 To begin with your adventure, you need to login to their website and send Sullivan an email.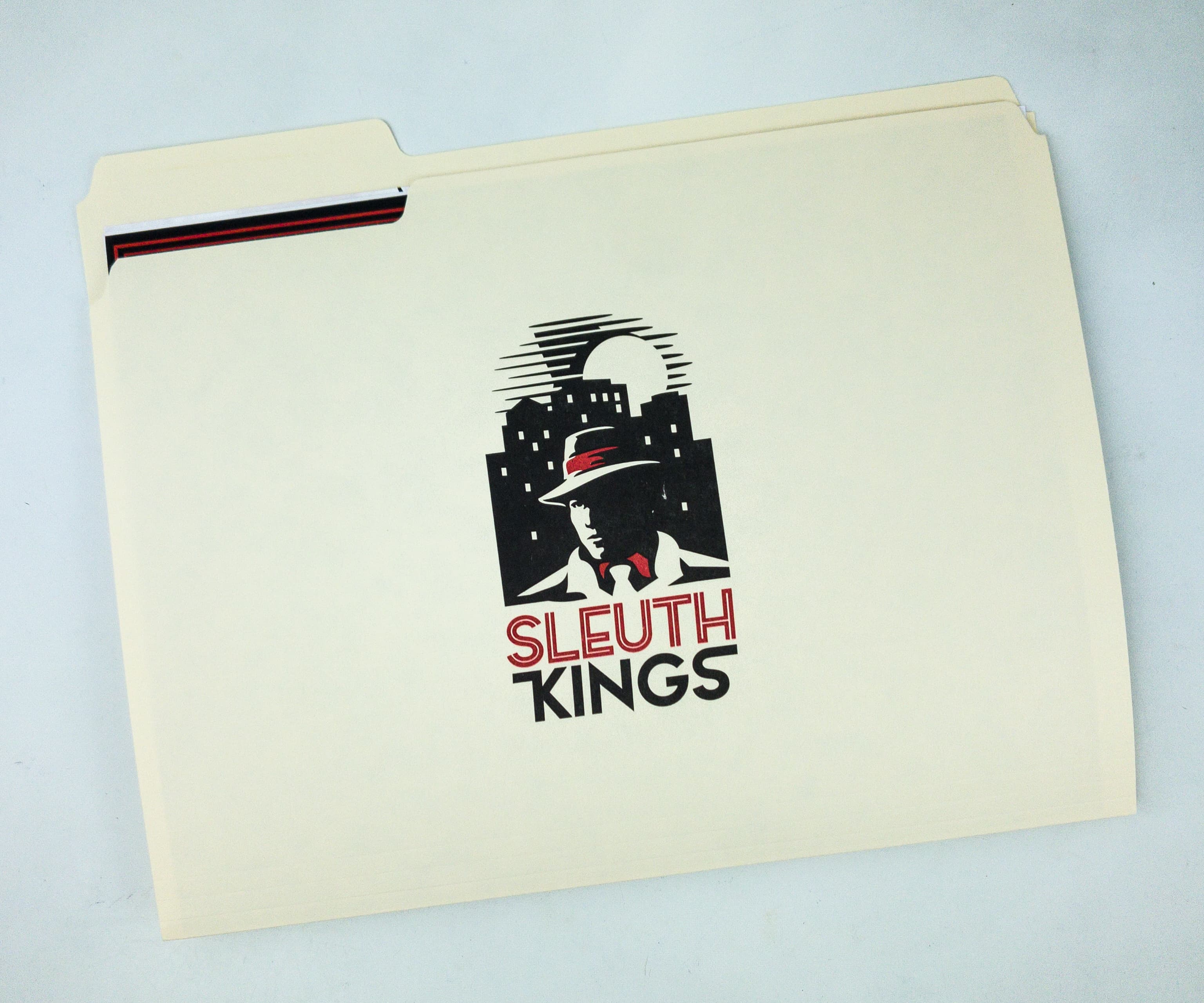 The files are neatly arranged in a white folder, with Sleuth Kings branding in front. All the files are organized inside the folder, they are even separated by paper clips.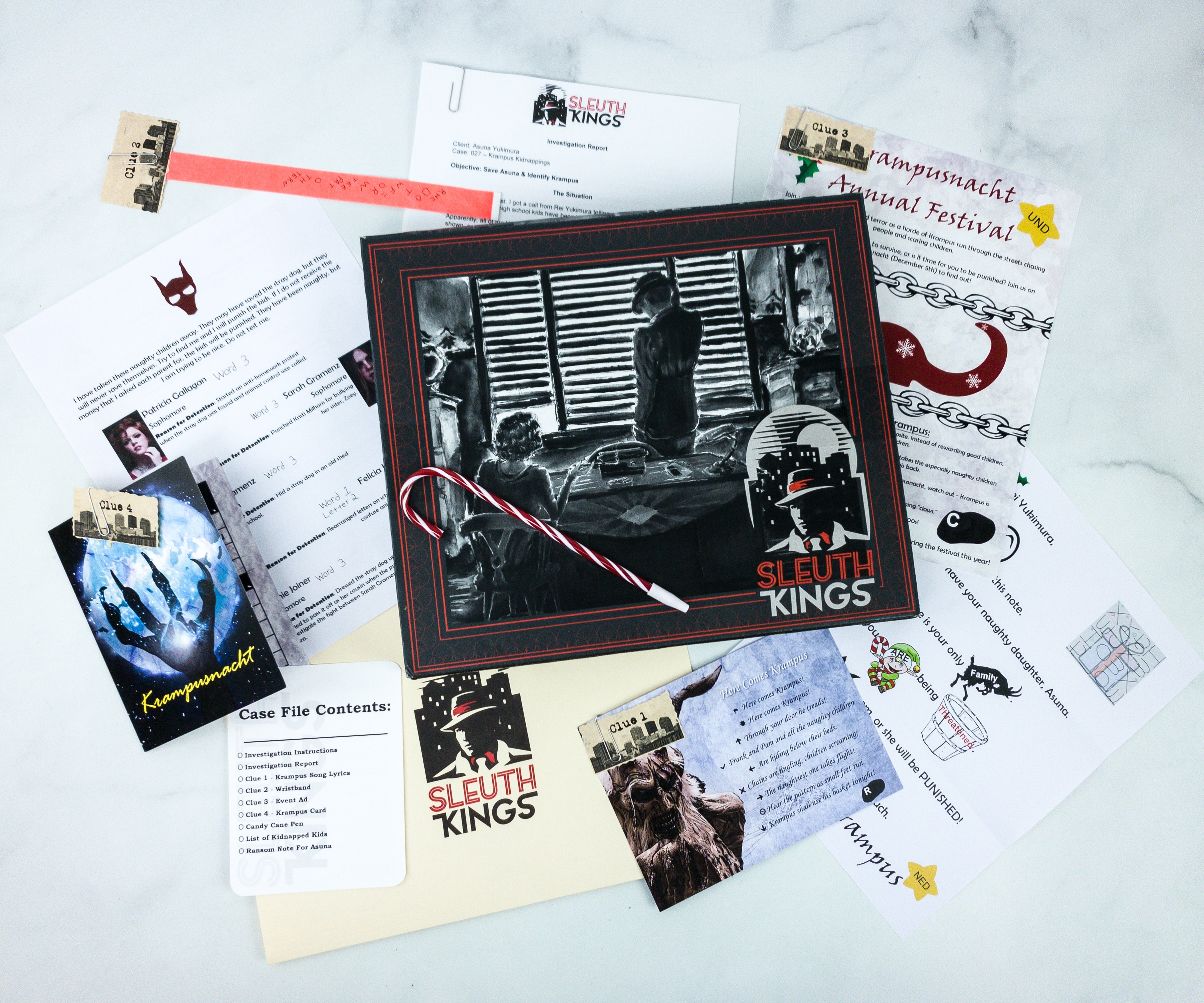 Everything in my box!
The case objective is written in a card, and we will be working to save Asuna and identify Krampus.
It also lists the contents of the case file: investigation instructions, investigation report, clues, and more.
We also got a snuck-out letter from Celest St. Claire. However, her note this time included that she's the victim as a psycho mascot named Sparky is stalking her. Still, we can use her help in solving this case by taking a look at the information on her website.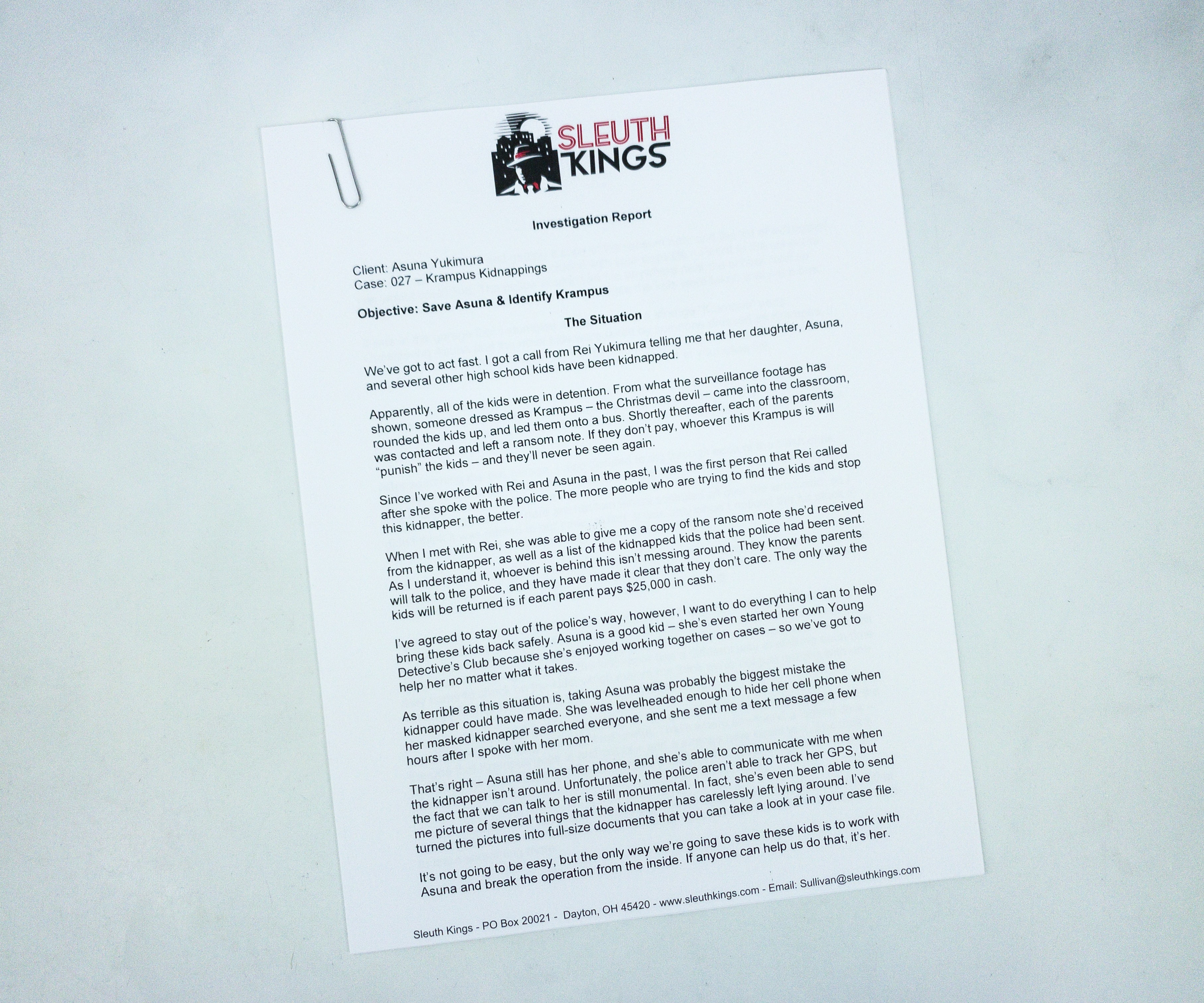 The investigation instruction sheet names the client, the case you will be working on, and the whole situation. And for this Holiday-themed case, our client is another detective: Asuna Yukimura! She used to help us in one of the past cases as well!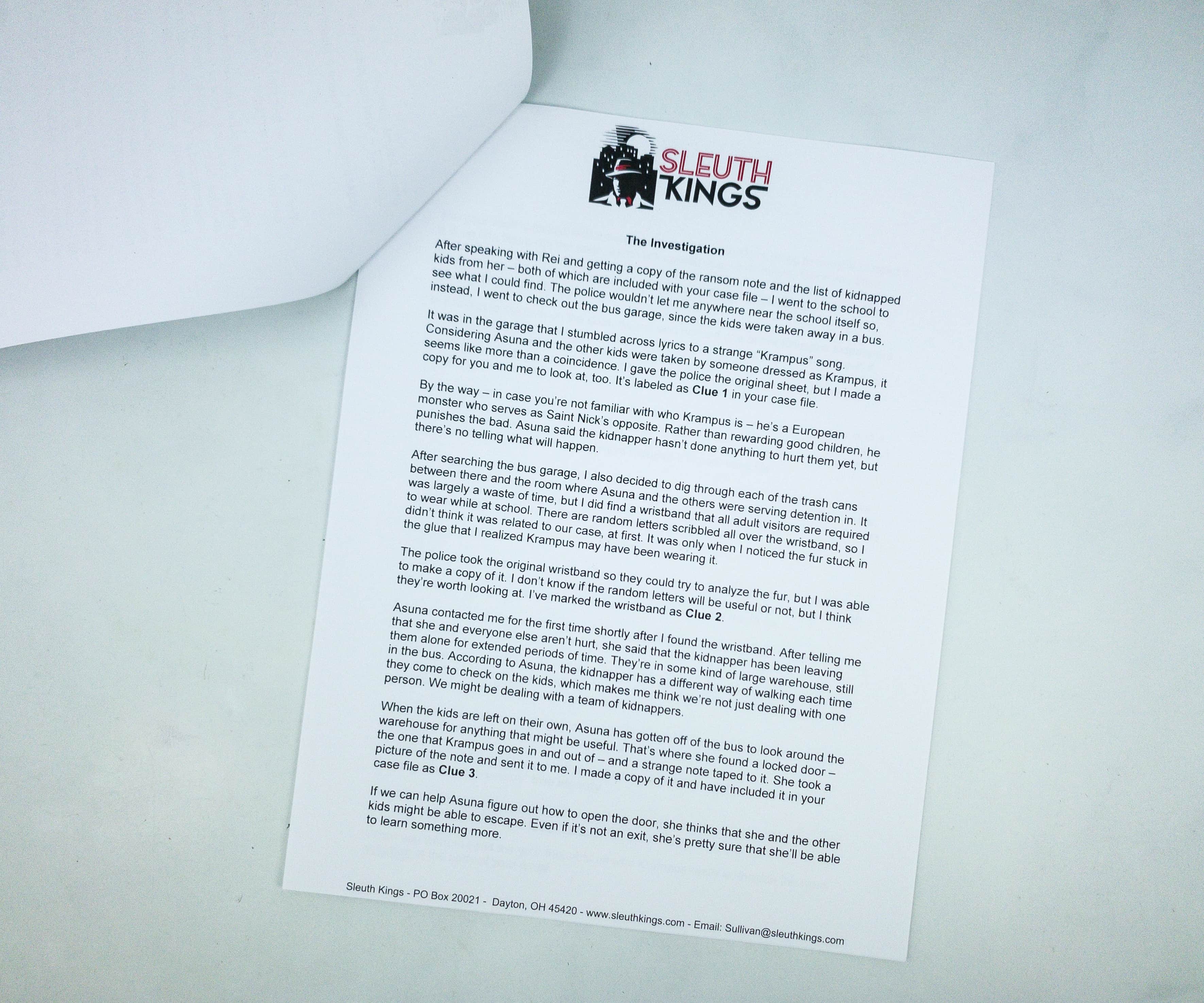 I suggest you read them thoroughly to fully understand the case and also to know where to start the whole investigation.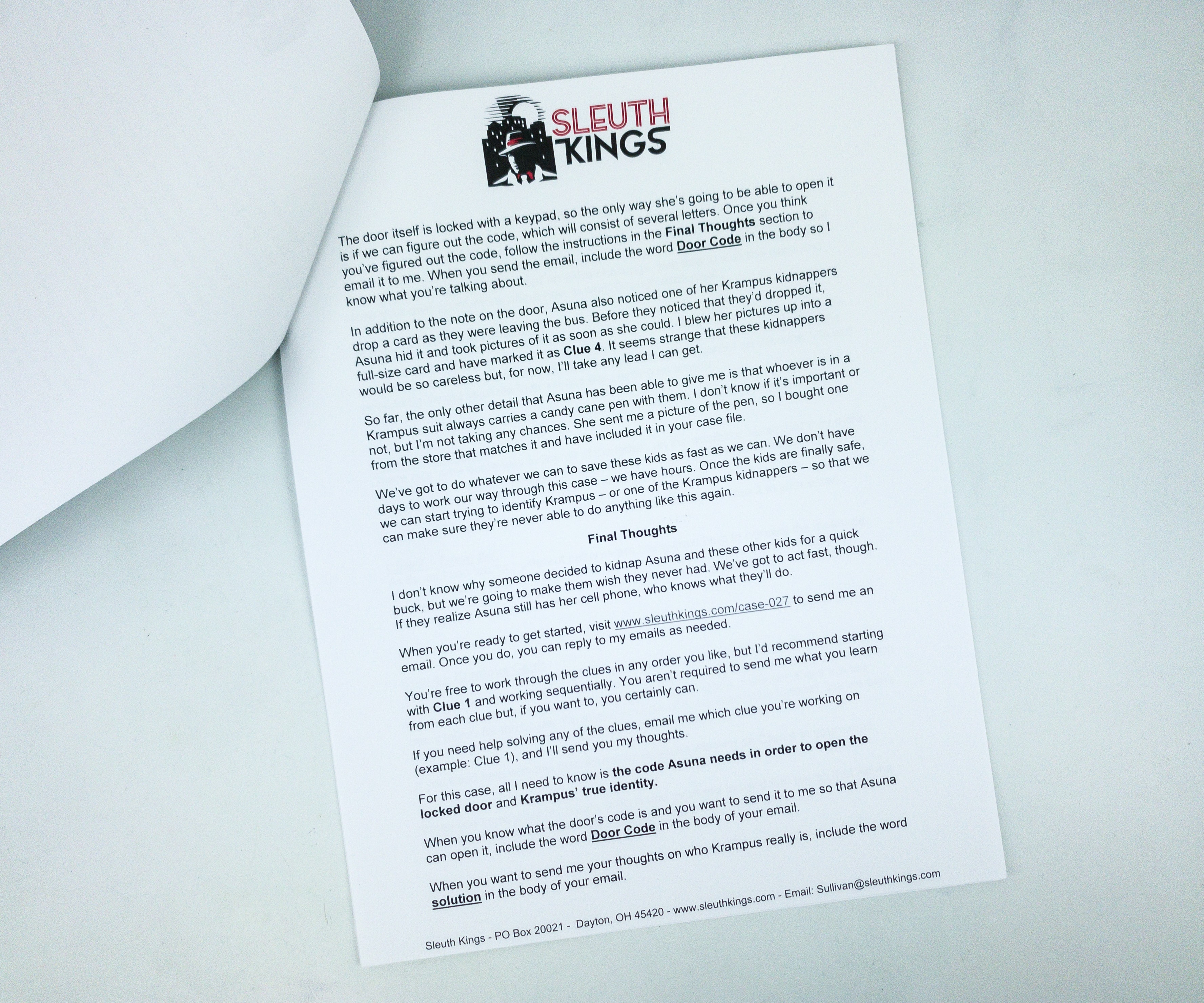 In this case, we just need to know the code Asuna needs in order to open the locked door and Krampus' true identity.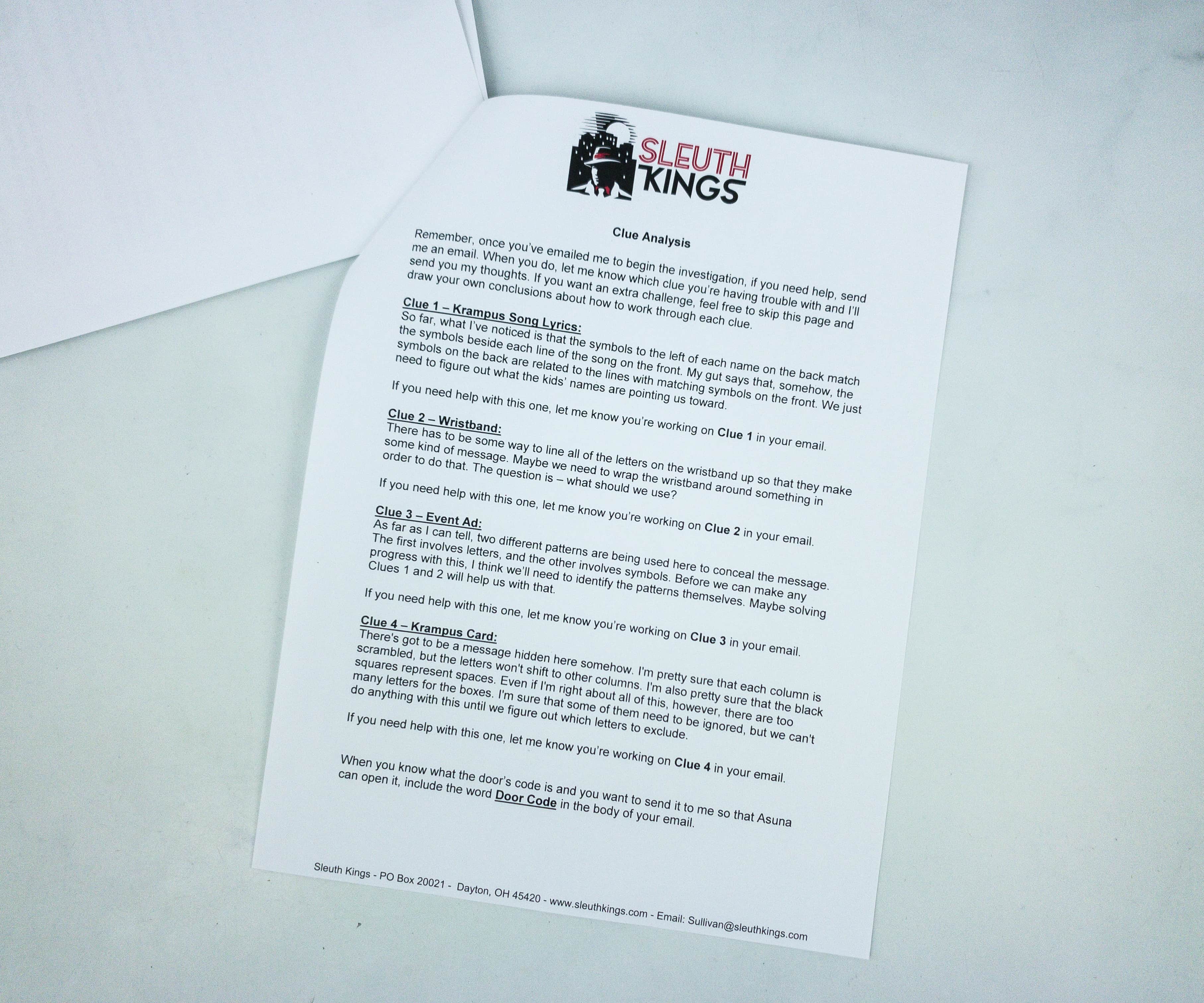 There are also clue analysis, where each clue item's use is hinted or explained.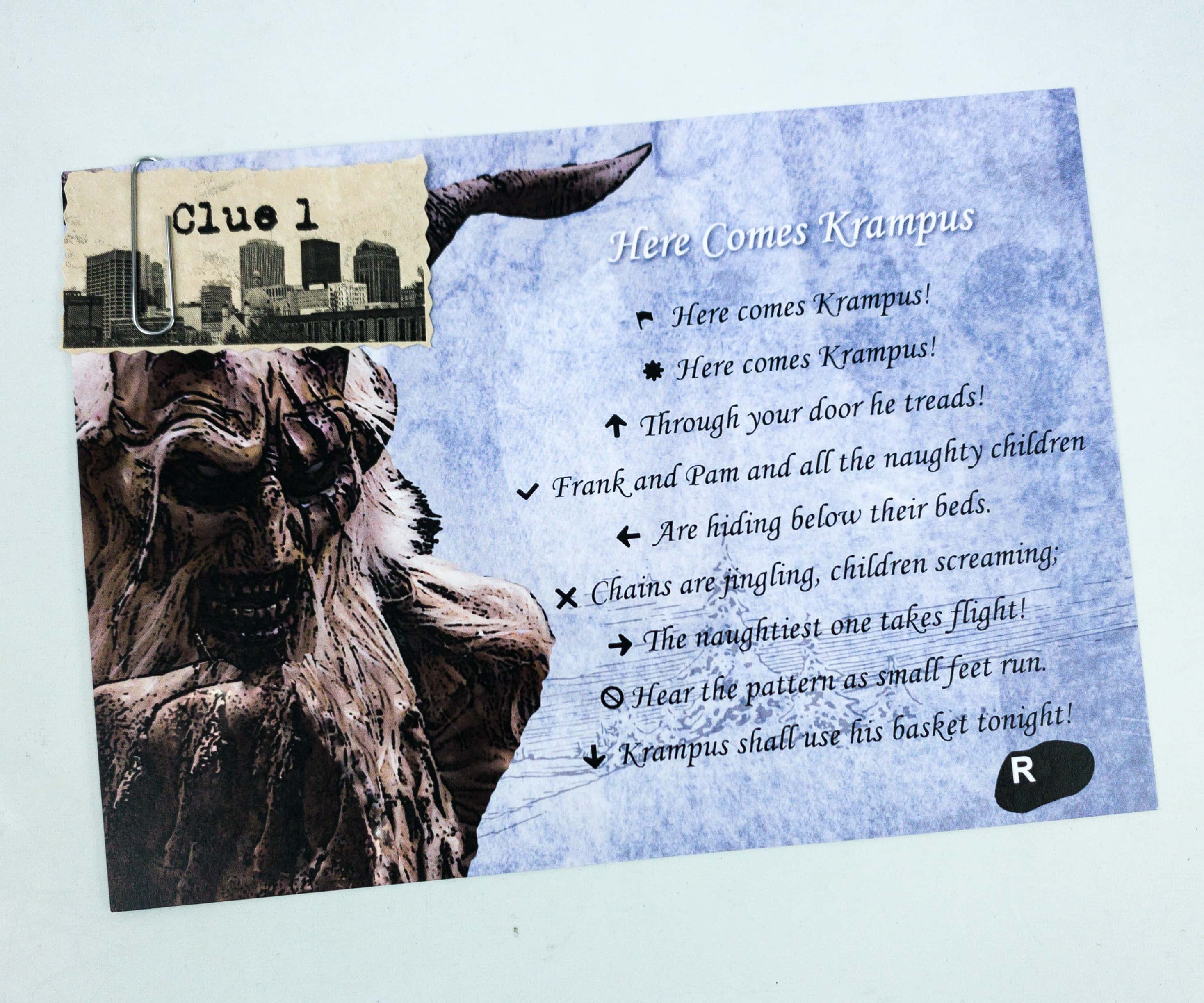 The first clue is the Krampus Song lyrics, and it even comes with a creepy image of the Christmas Devil! Each line also starts with a symbol.
The back of the lyric sheet had a naughty list, and some names come with a random symbol as well.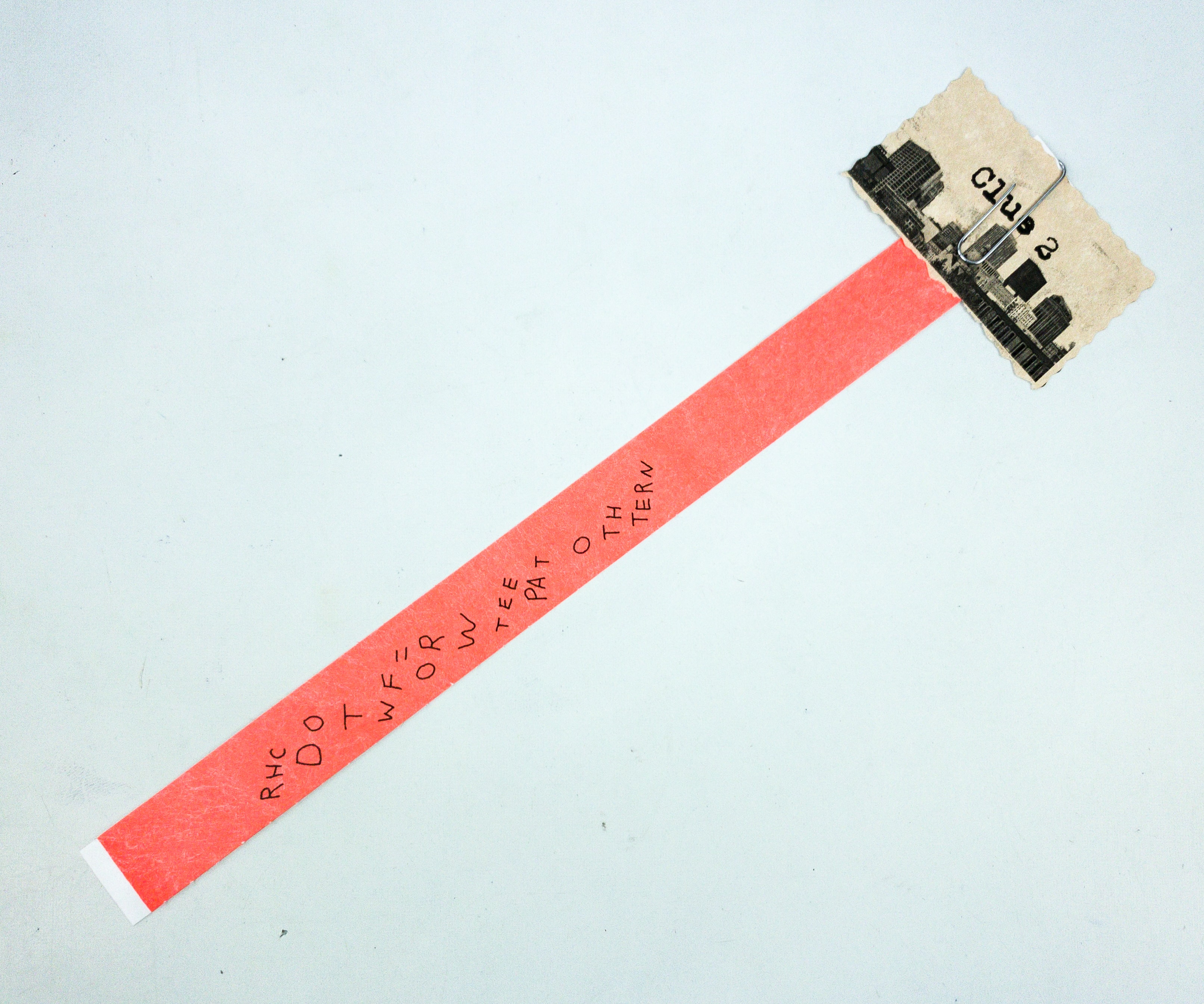 The second clue we got is a wristband and there are random letters written on it.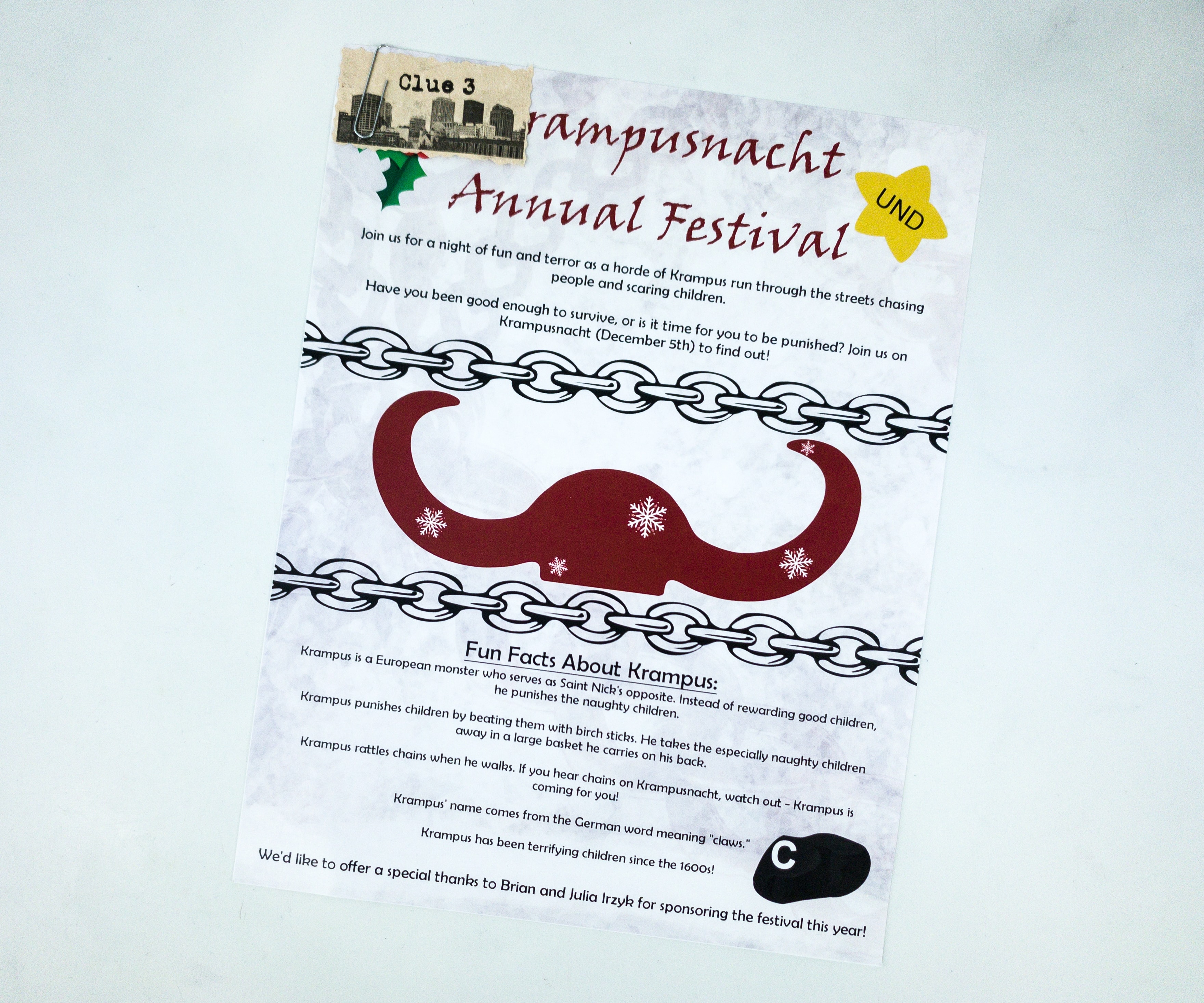 The event ad for Krampusnacht Annual Festival is our third clue. It provided us fun facts about Krampus as well.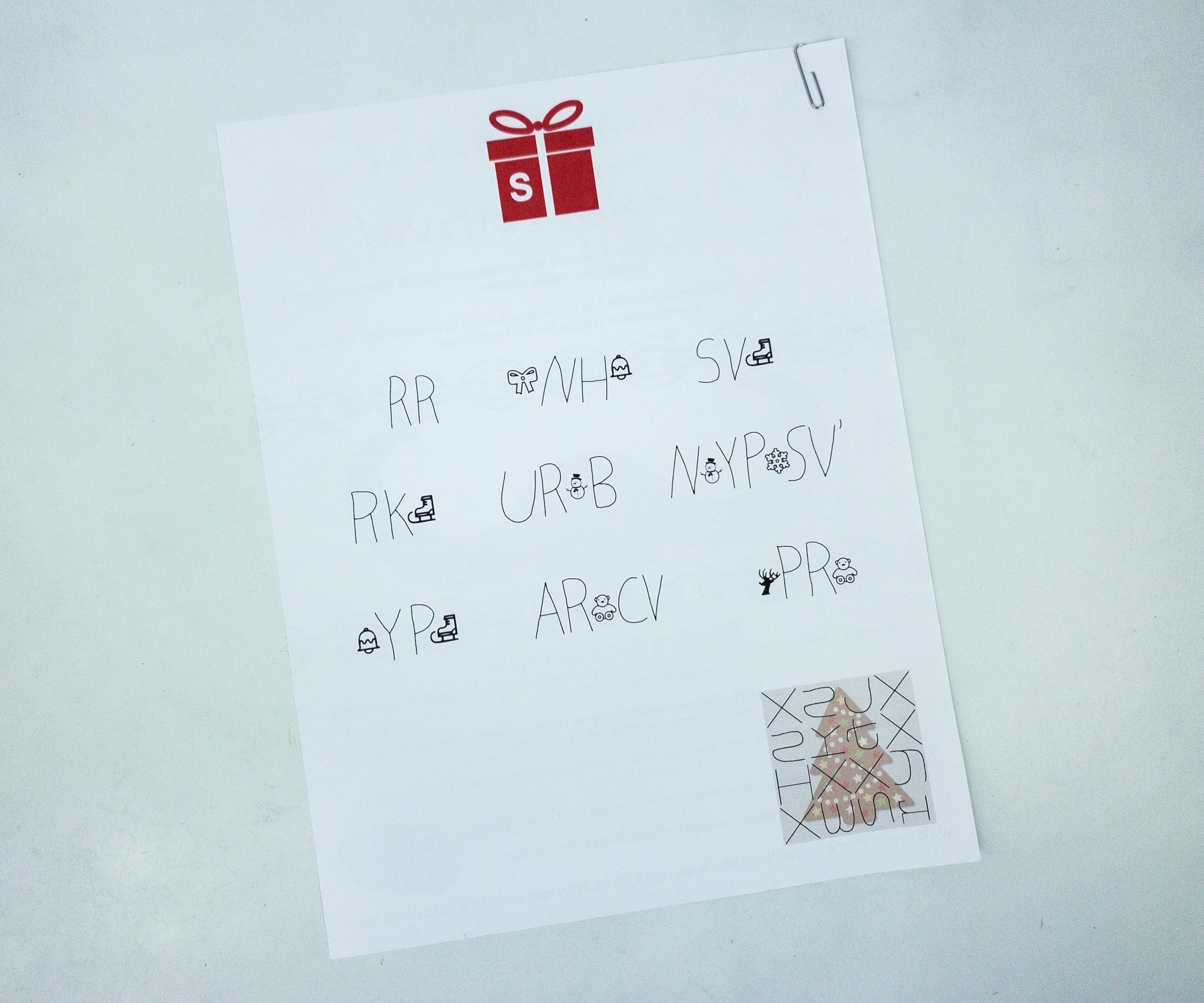 The back of the ad is filled with cryptic symbols and letters again, I bet these have something to do with the random symbols and letters on the first clue.
We received a Krampus card as our 4th clue for this case. It looks like a Holiday greeting card with a scary twist, as it features what seems to be Krampus' claw that shines in the moonlight.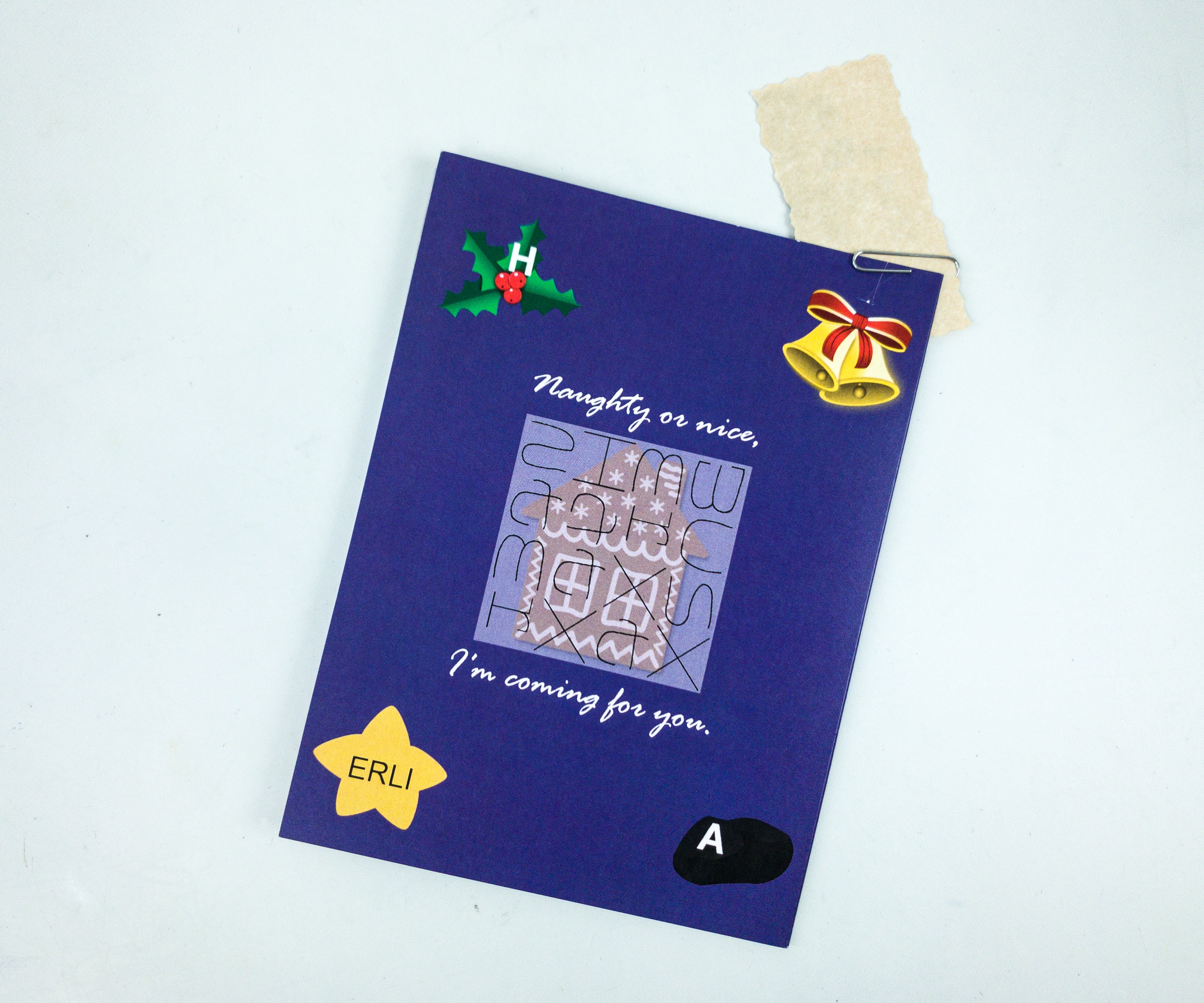 The back also has another cryptic pattern like the ones you can see on the back of the ad.
There's a puzzle that looks like a crossword puzzle with blood on it. Some letters are also in green, unlike the rest which is printed in black.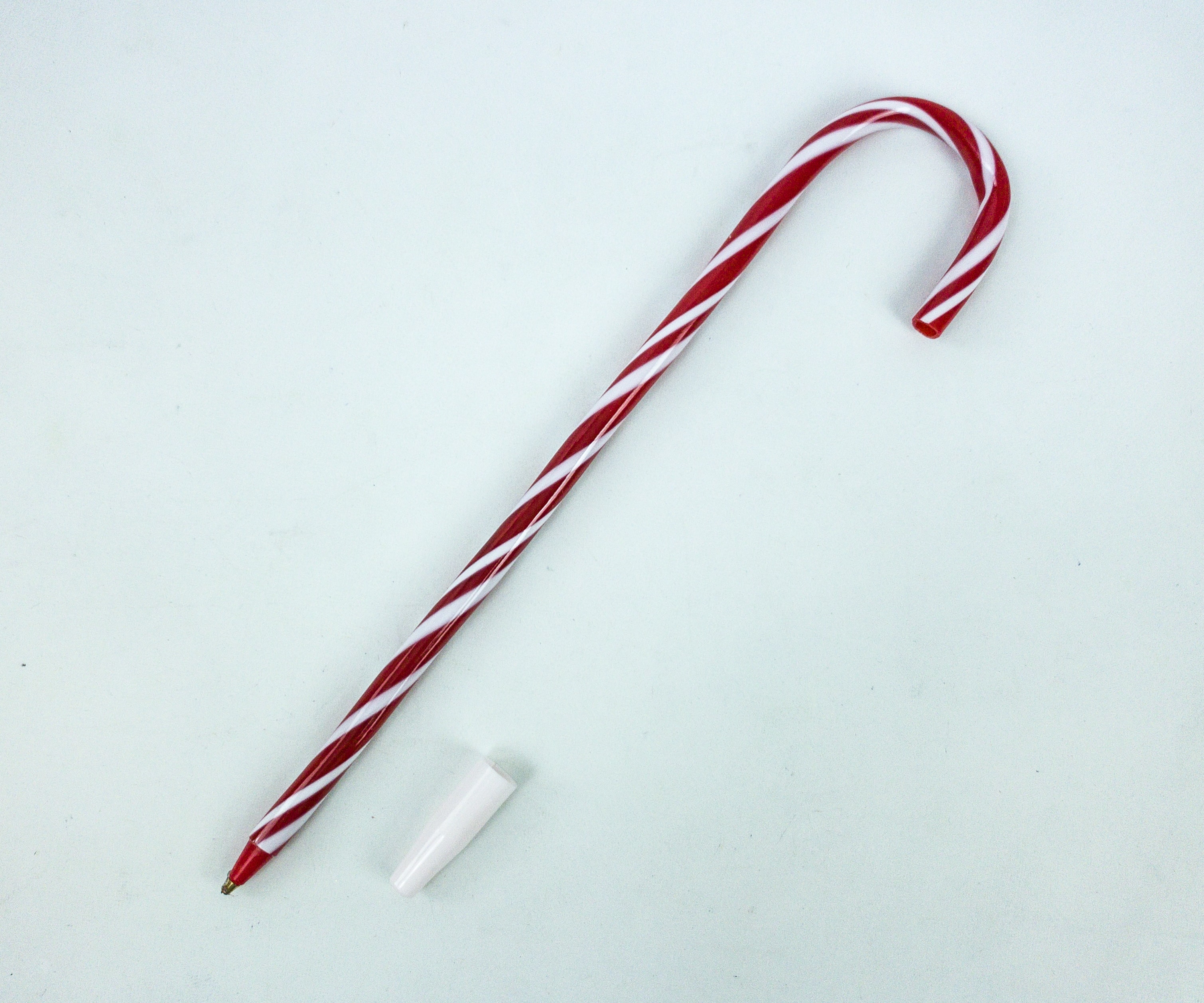 We also got a candy cane pen, which looks so close to the real thing.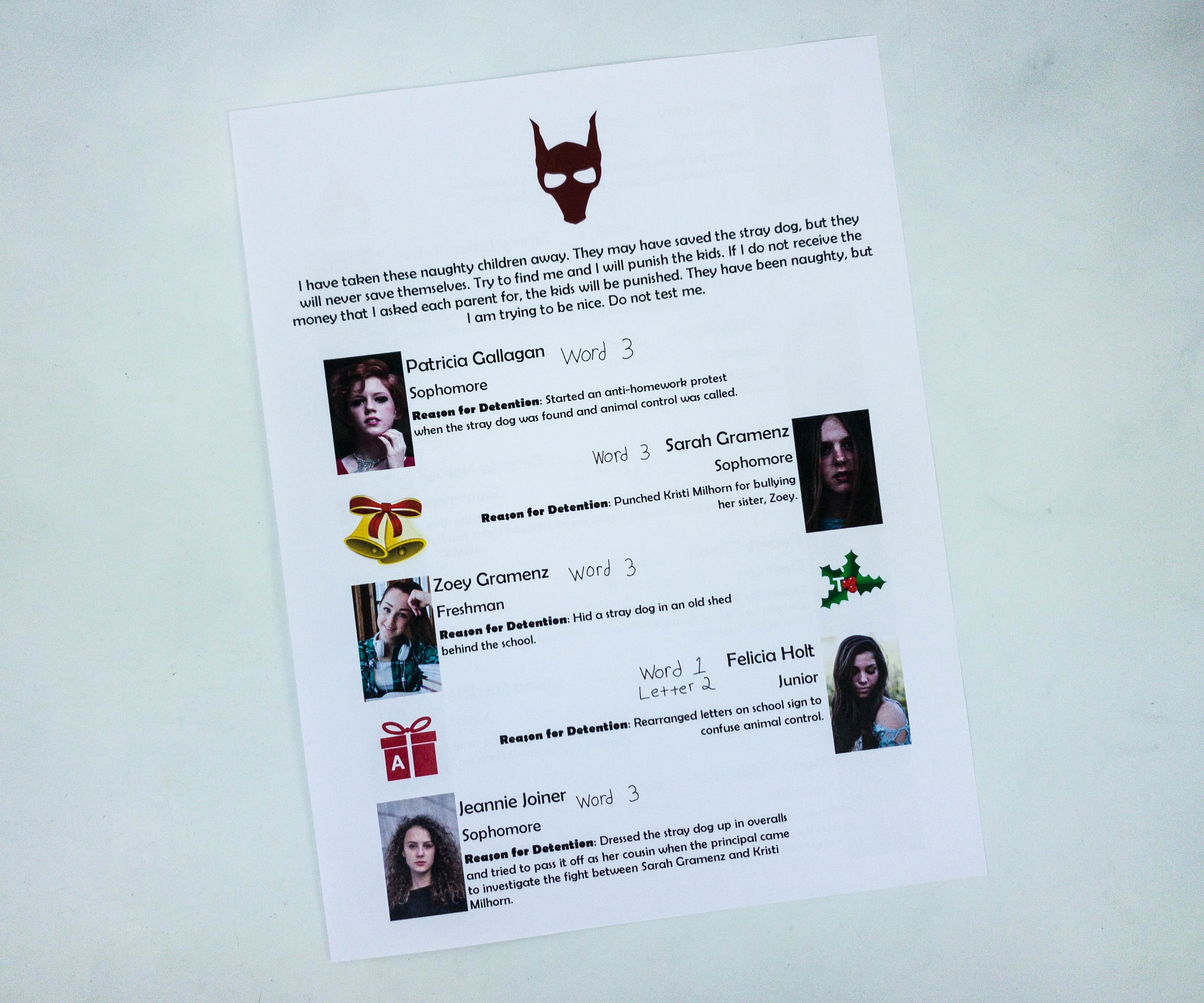 Next, here's a list of the kidnapped kids. What we're actually looking at here is the written "word" and "letter" followed by a certain number…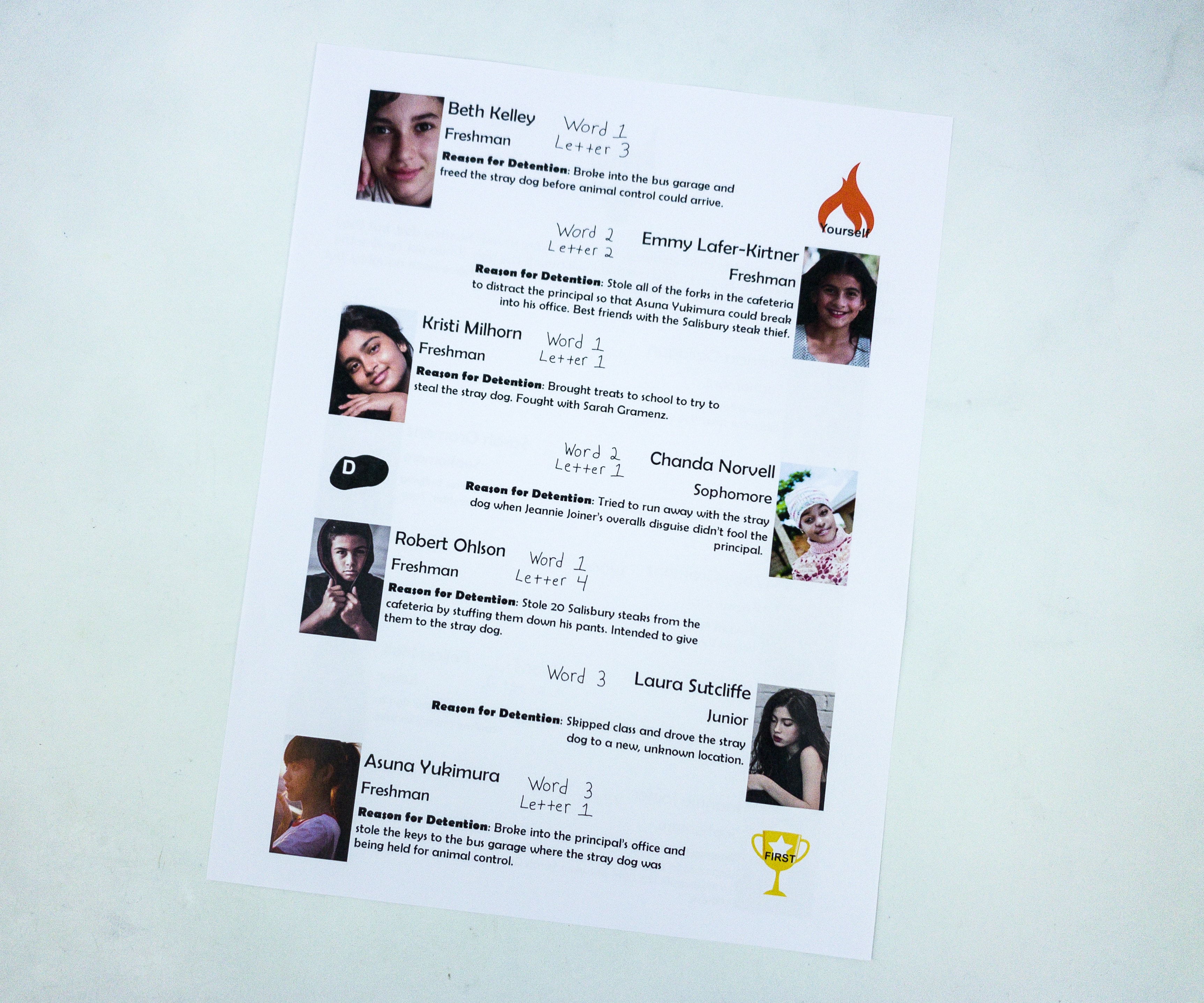 I think these will have something to do with the clues, and it might tell us something about the whereabouts of the kidnapped Asuna and the Christmas devil himself!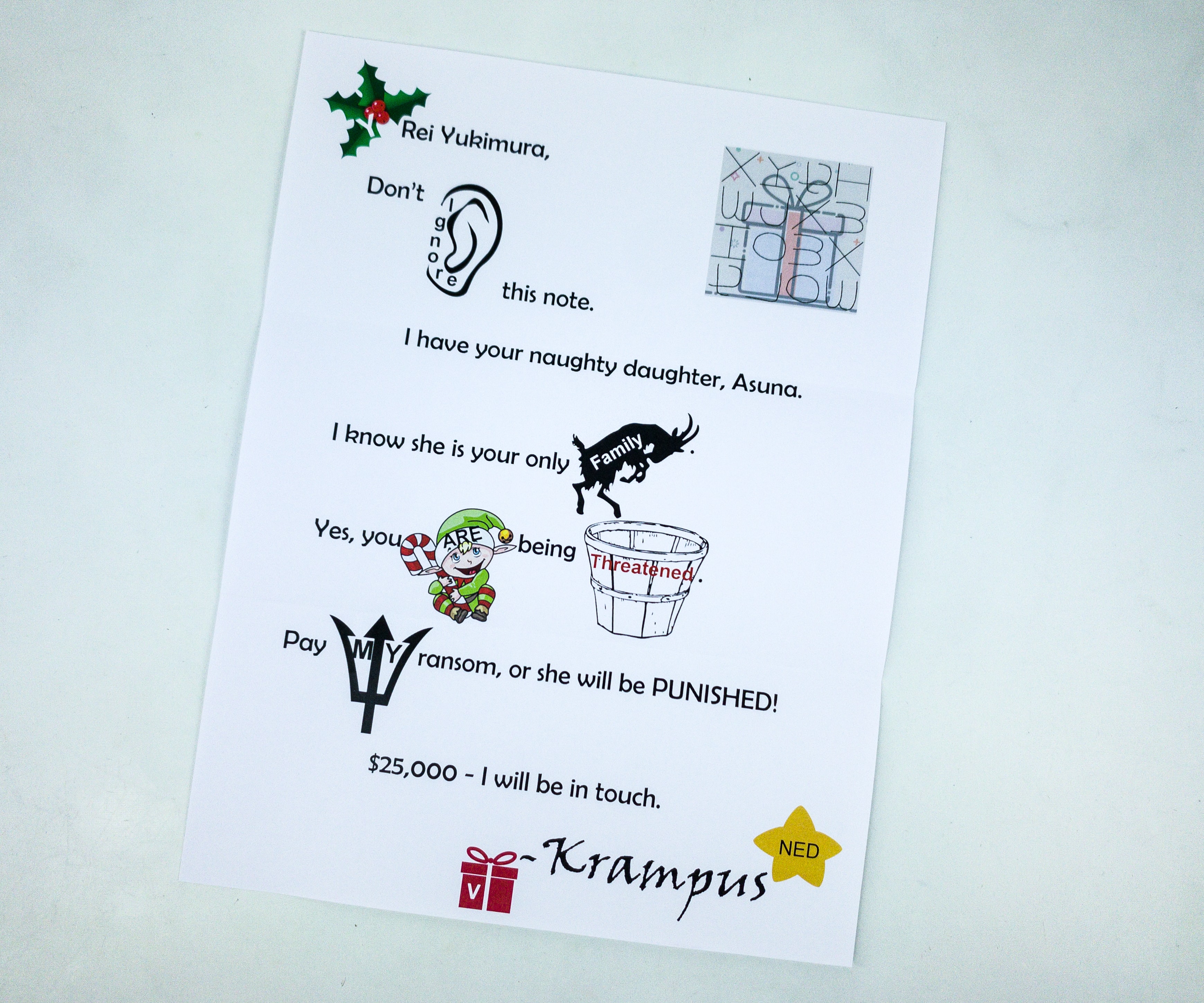 Lastly, Krampus sent Asuna's mom a ransom note, and Krampus is asking for $25,000! There are also Christmas icons/symbols included in his letter. On the top right of the note is again the pattern box that is similar to what's included in the other clues.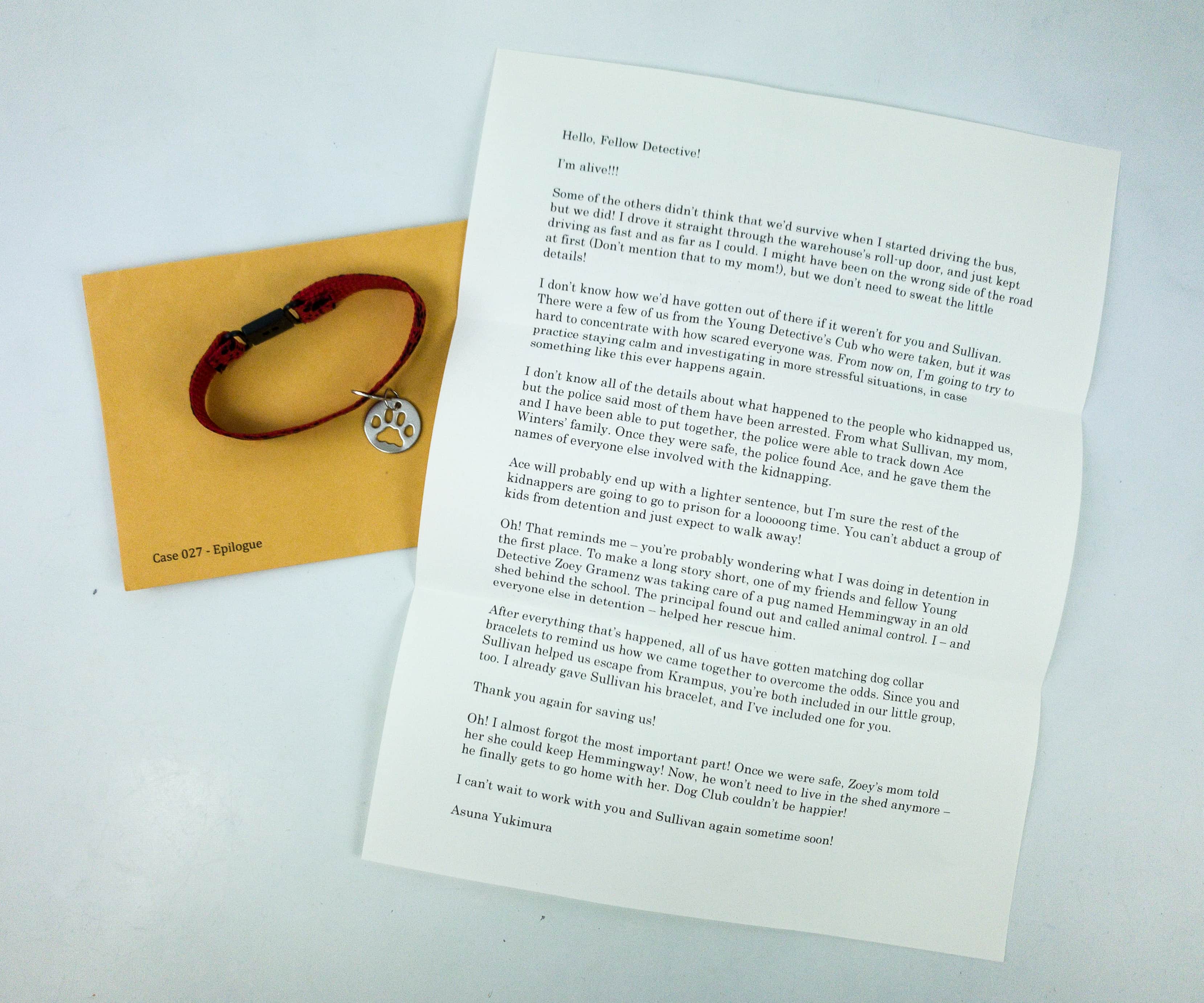 After solving the case, we can finally open the Epilogue envelope. Inside is a letter from Asuna and a dog collar bracelet! The police also arrested the people involved in the kidnapping, as a guy named Ace Winter gave their names. We also learned that Hemmingway the pug finally got to go home and won't live in the shed anymore. It's a real happy ending for everyone!
It's another thrilling case that ended up really well! We also got a cute dog collar bracelet! It's fun working with Asuna and we're really happy that she made another appearance in this box with this Holiday-themed case. We love how some past characters are returning to be a part of some cases, and they even become the clients, like Celest in case 026. Sleuth Kings really knows how to make puzzles amazing, interesting, and engaging! We're excited about the next case!
What do you think of the Sleuth Kings box?