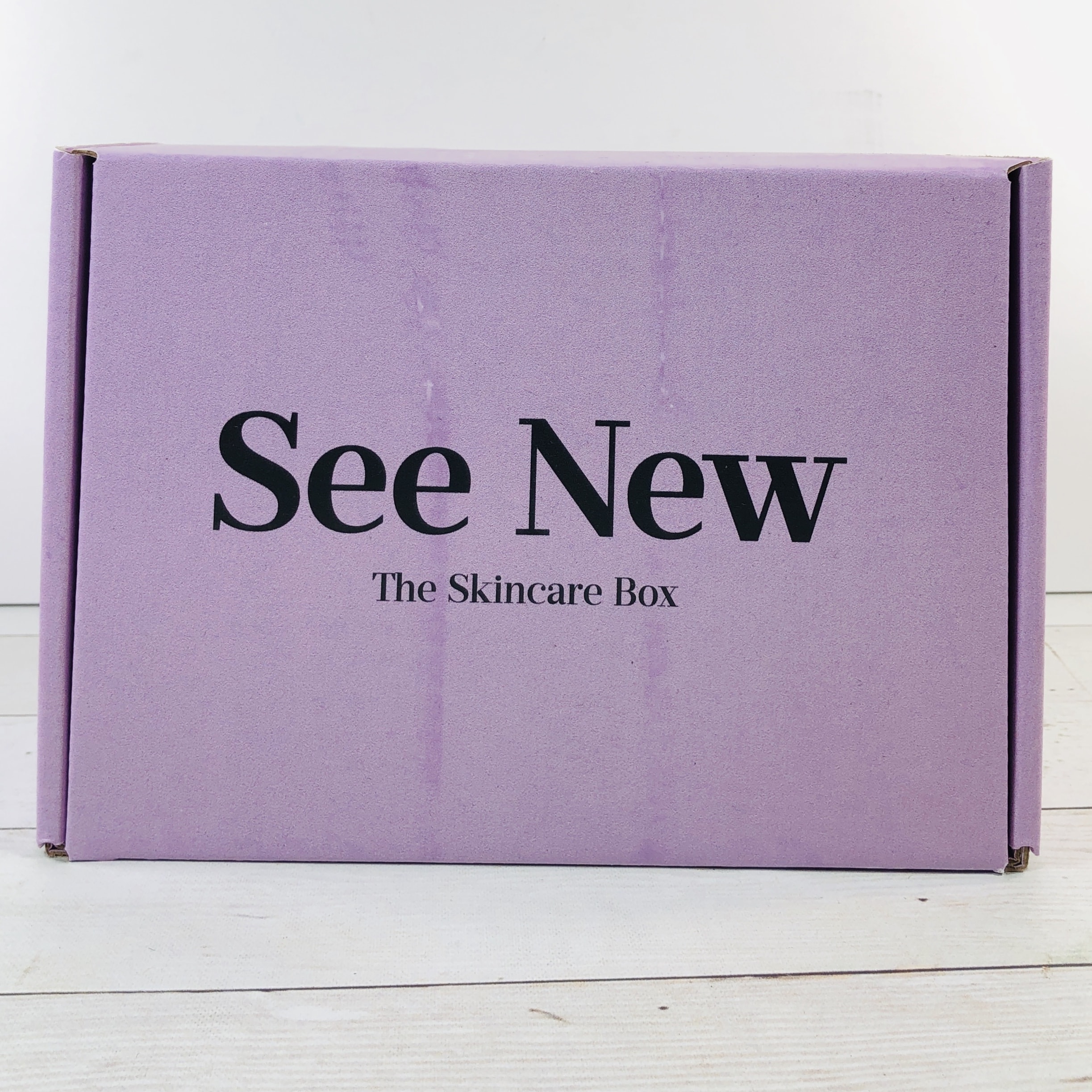 See New, The Skincare Box, is a bi-monthly subscription box that features one clean and cruelty-free beauty brand. They send several products so you can get a real feel for the brand and also it is just about a whole routine in one box. The featured brands are from companies that are focused on cruelty-free, chemical-free, and sustainably sourced ingredients. For every subscription sold See New will donate a subscription to Dress for Success. See New is $44 a box.
We believe beauty is about showing yourself Self-Love. Beauty is not about altering your already stunning appearance it is about accentuating your natural beauty and enhancing your self-confidence.
DEAL: Get 10% off sitewide! Use coupon code HELLO.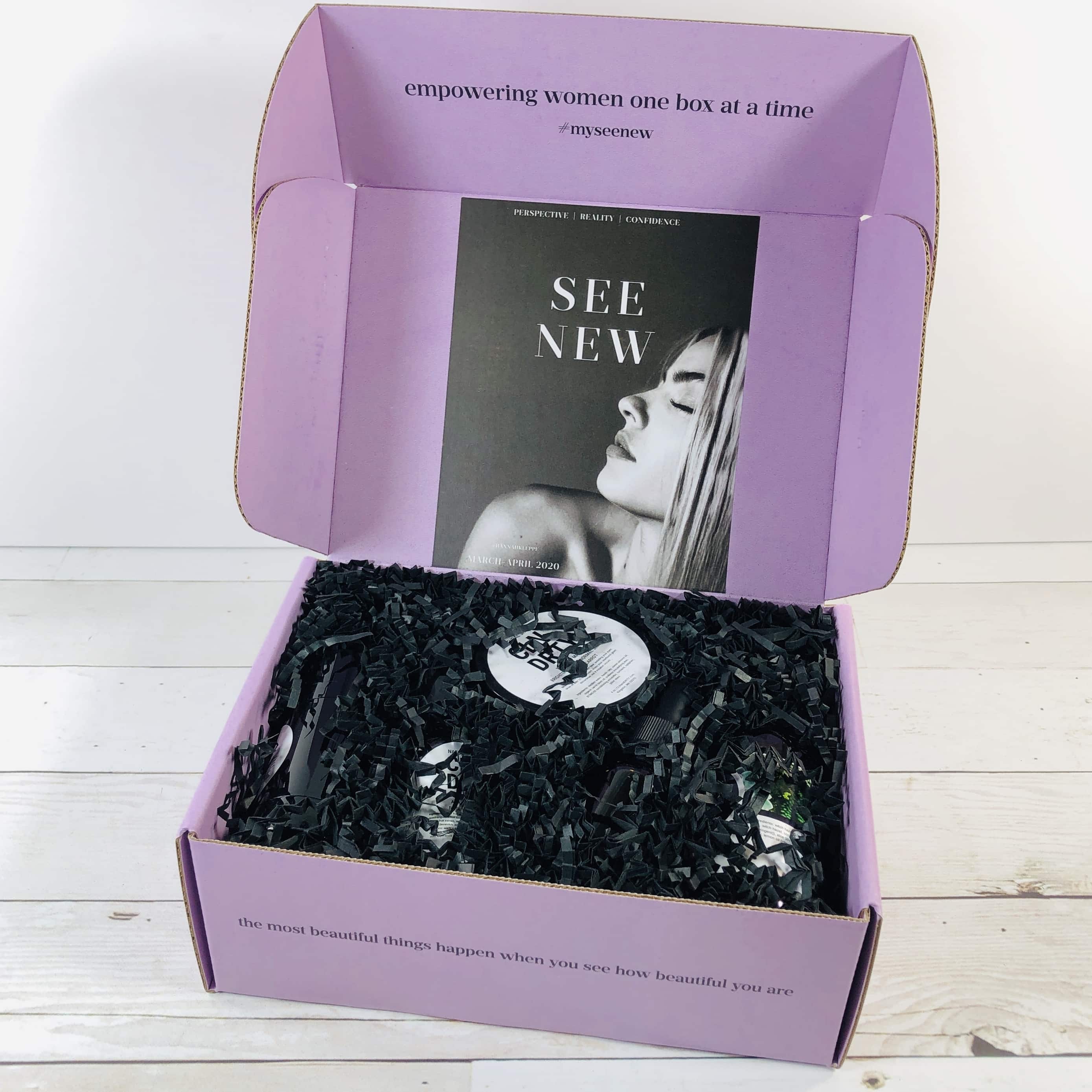 This is my very first box from See new!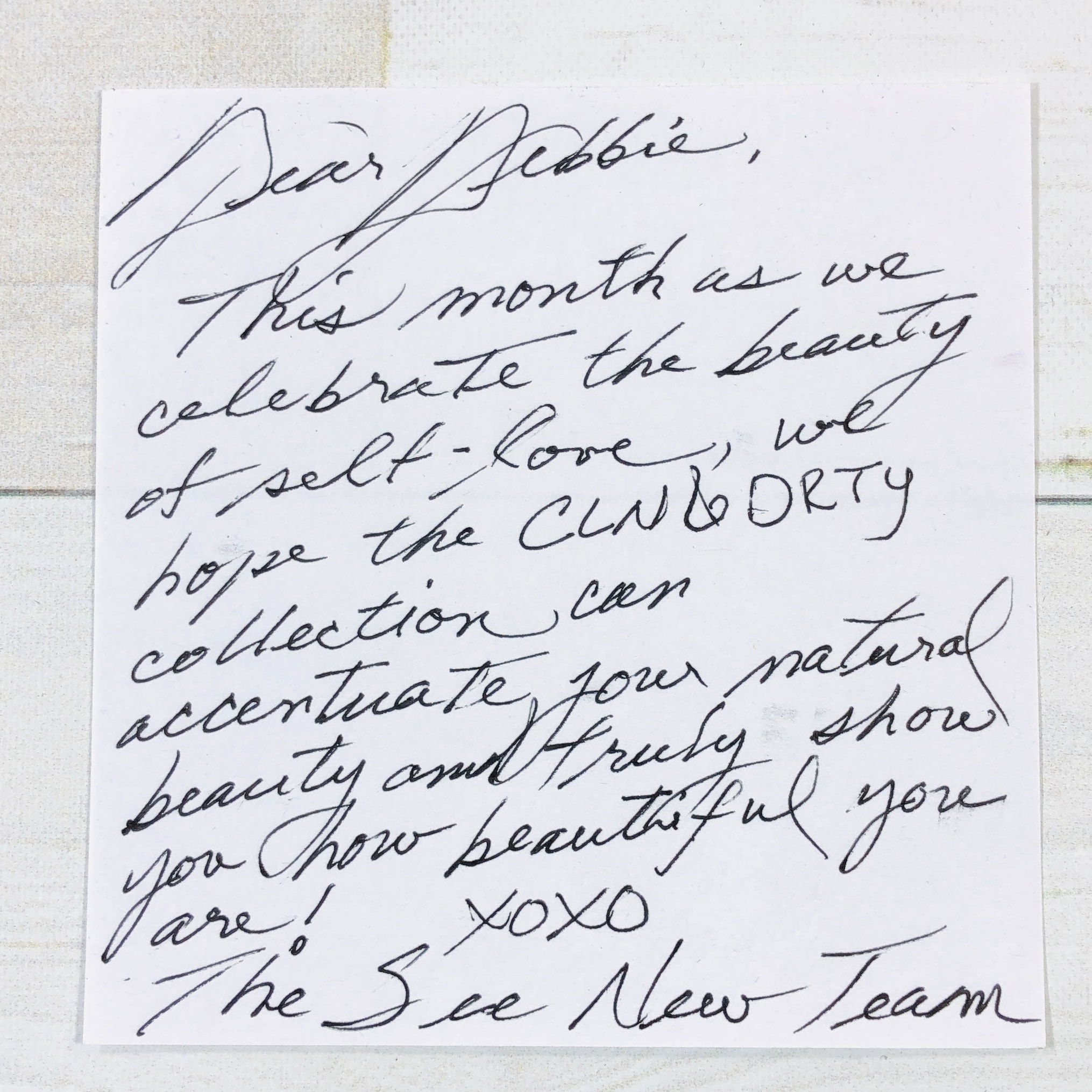 I always appreciate a hand-written note!
I received a card with info about the brand this shipment, CLN & DRTY:
Have you ever walked into a drugstore and looked at their "natural" products, but noticed that you can't identify the majority of the products' ingredients? If you're like us, you've purchased $100 organic prestige products, hoping that they'll hold up to their promises?

CLN&DRTY has bridged the gap between those two types of products. We use only the highest quality natural products that you can actually pronounce, and we are committed to staying at a price point that remains accessible to our customers.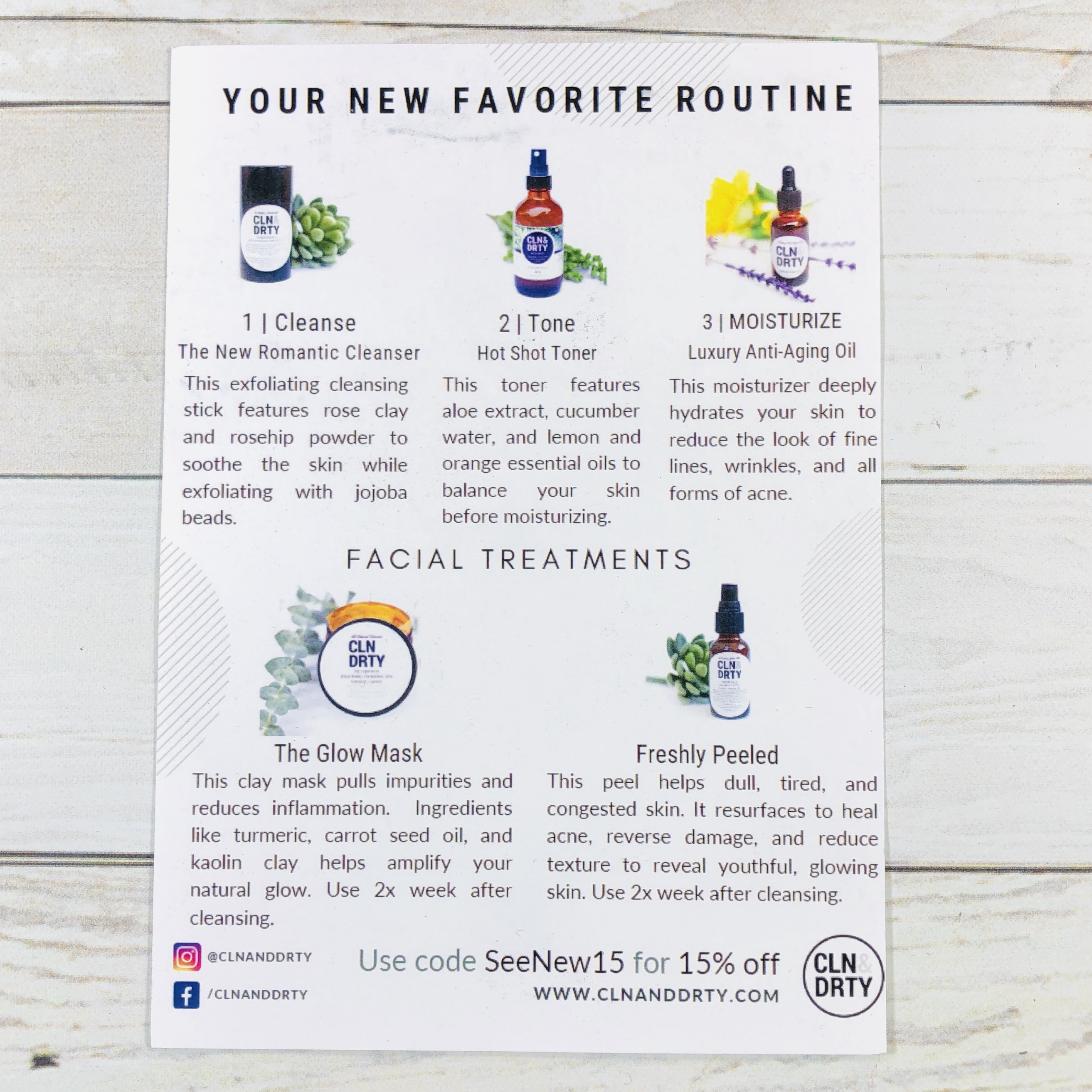 The back of the card listed the products and suggested order of use. I received 3 items for a face routine plus 2 treatment products. There was also a coupon code to be used on the featured brand's website.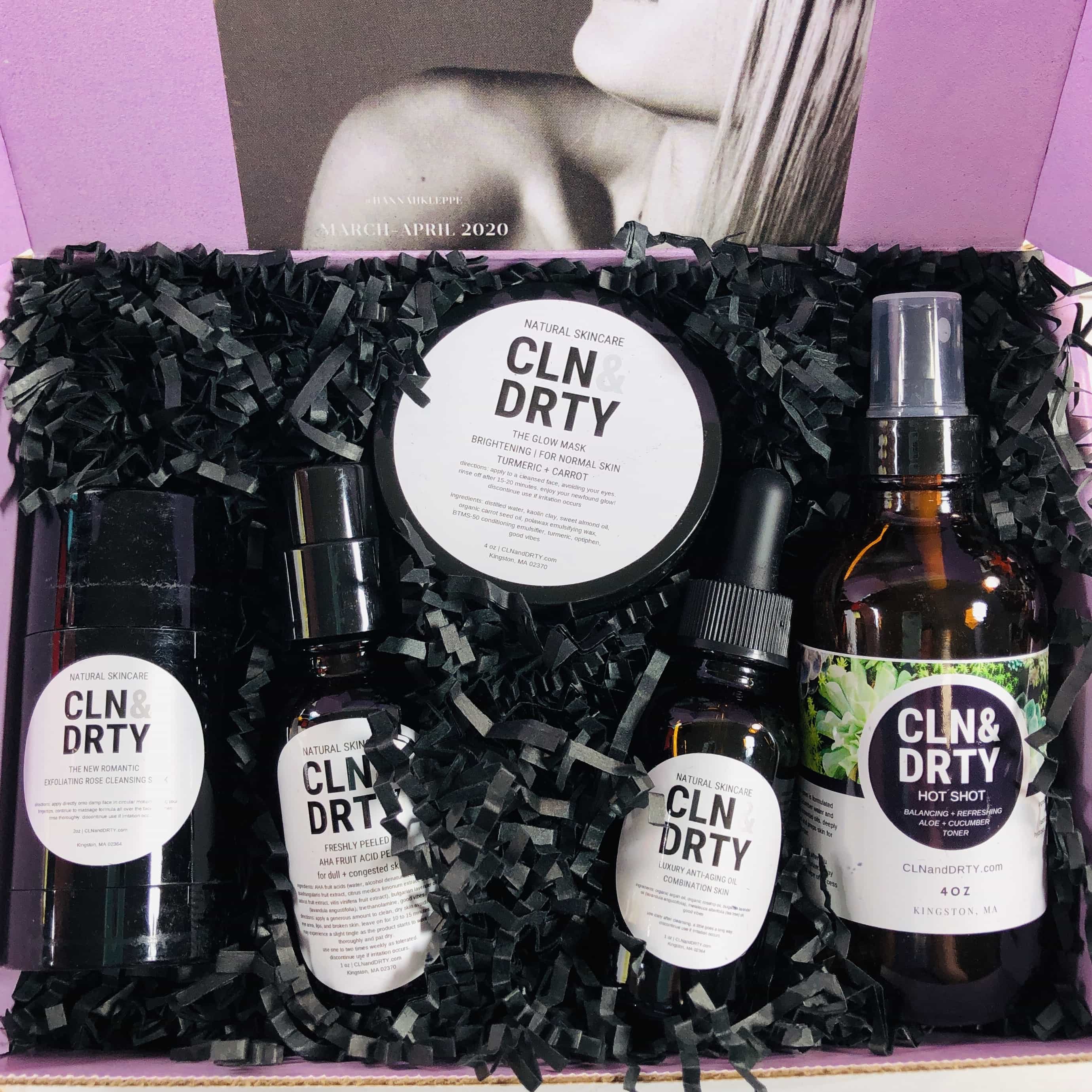 According to the sticker that was on the inside of my lid, this is the March/April shipment, but according to the website, this is actually the previous (sold-out) January/February box. If you subscribe now you would get items from Sonage. You can purchase previous boxes for only $30, but they are all sold out too.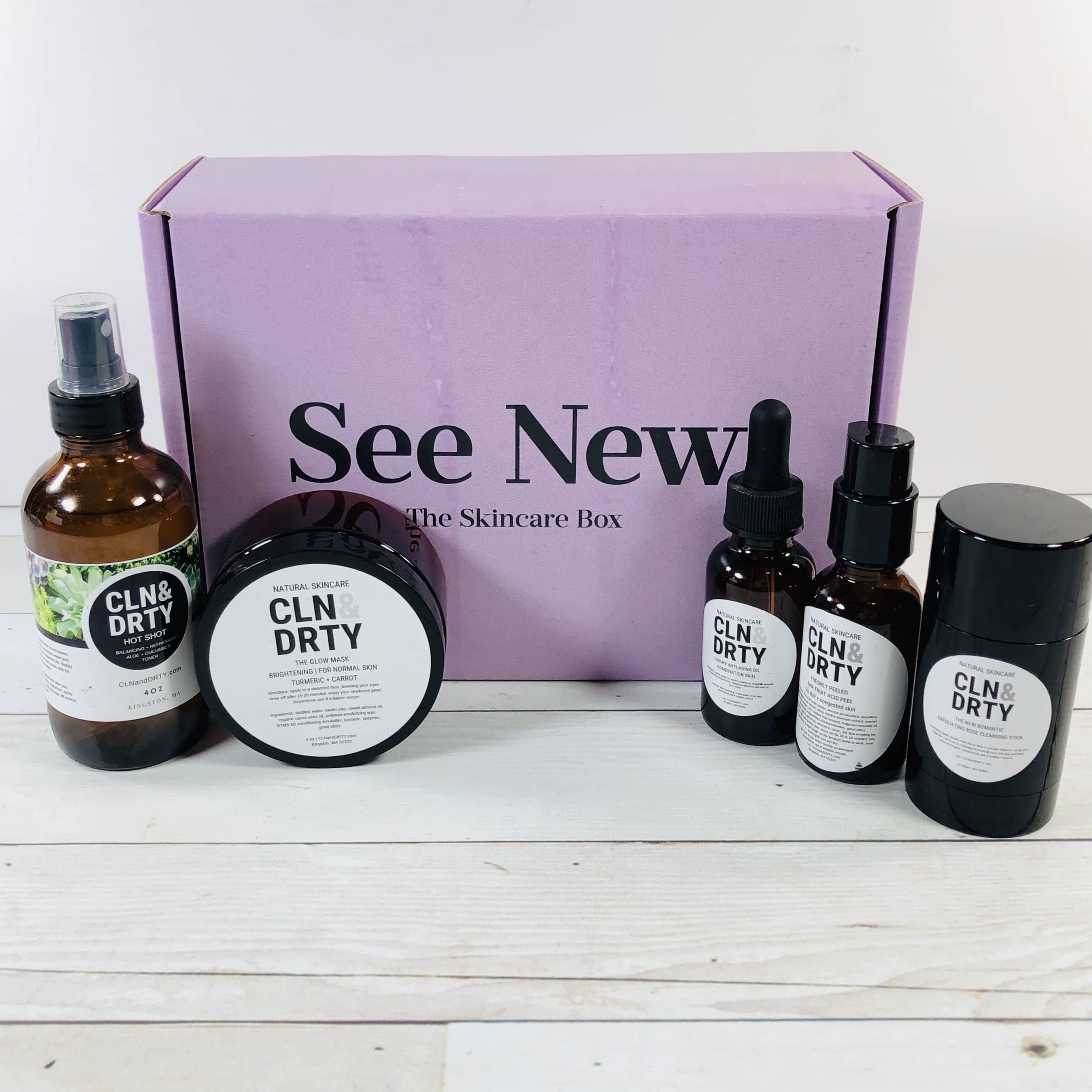 Everything in my See New box! Click the link to see how to use each product, or just keep reading!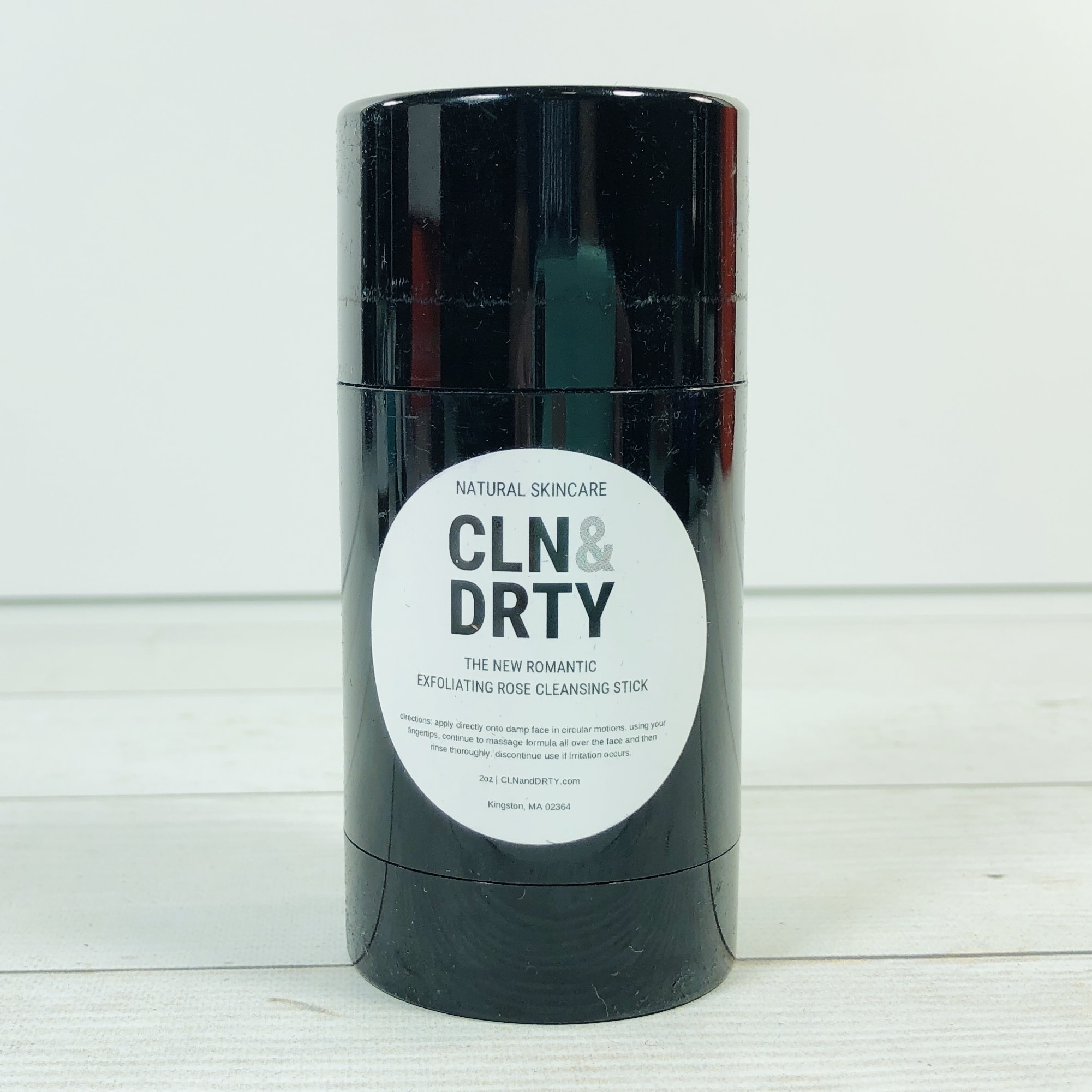 CLN & DRTY The New Romantic Exfoliating Rose Cleansing Stick ($32) is a convenient cleanser to carry since it is waterless – just get it wet and then apply it to a damp face and massage in with fingertips.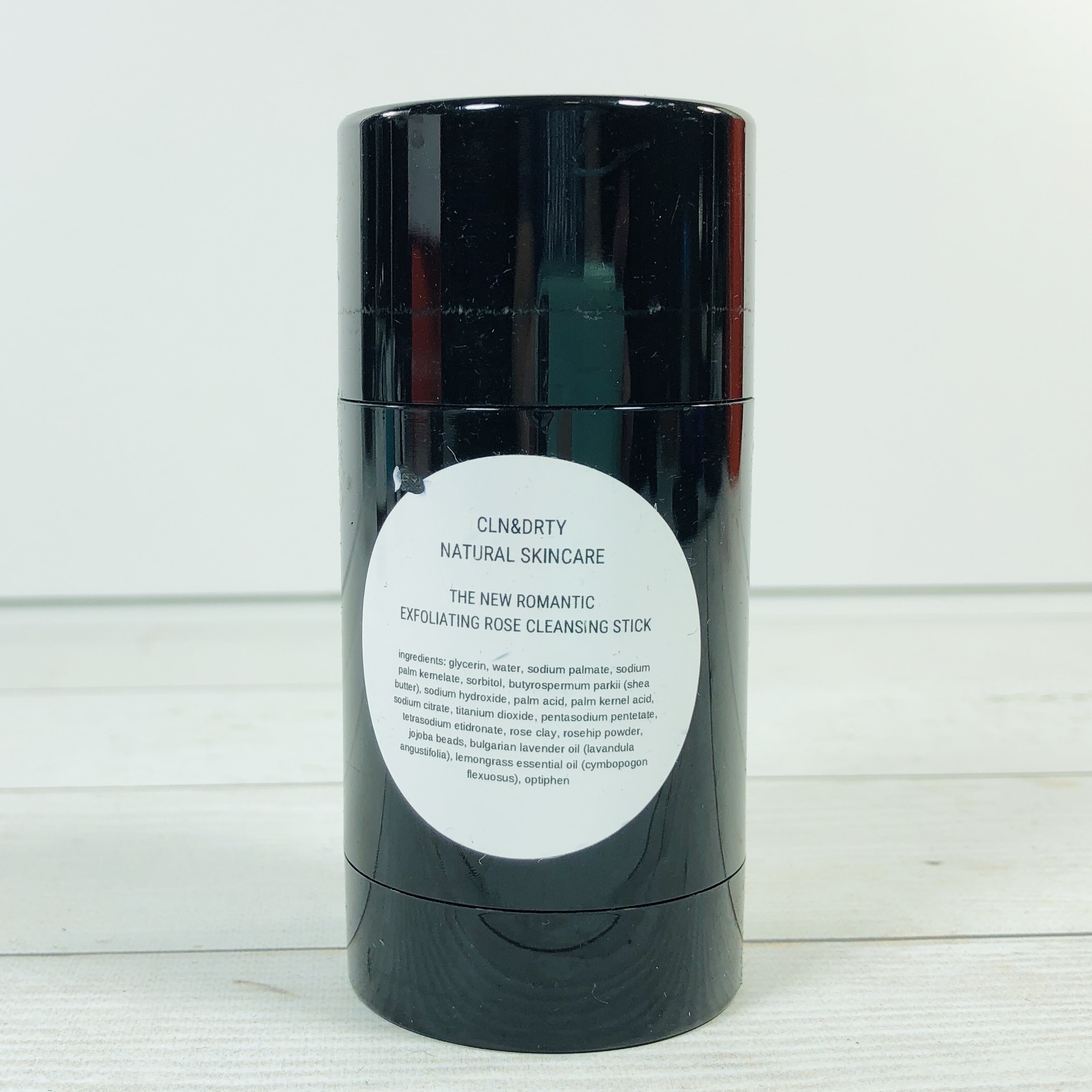 Shea butter forms the base of the soap, and some of the other ingredients are clay, jojoba beads, and rosehip powder.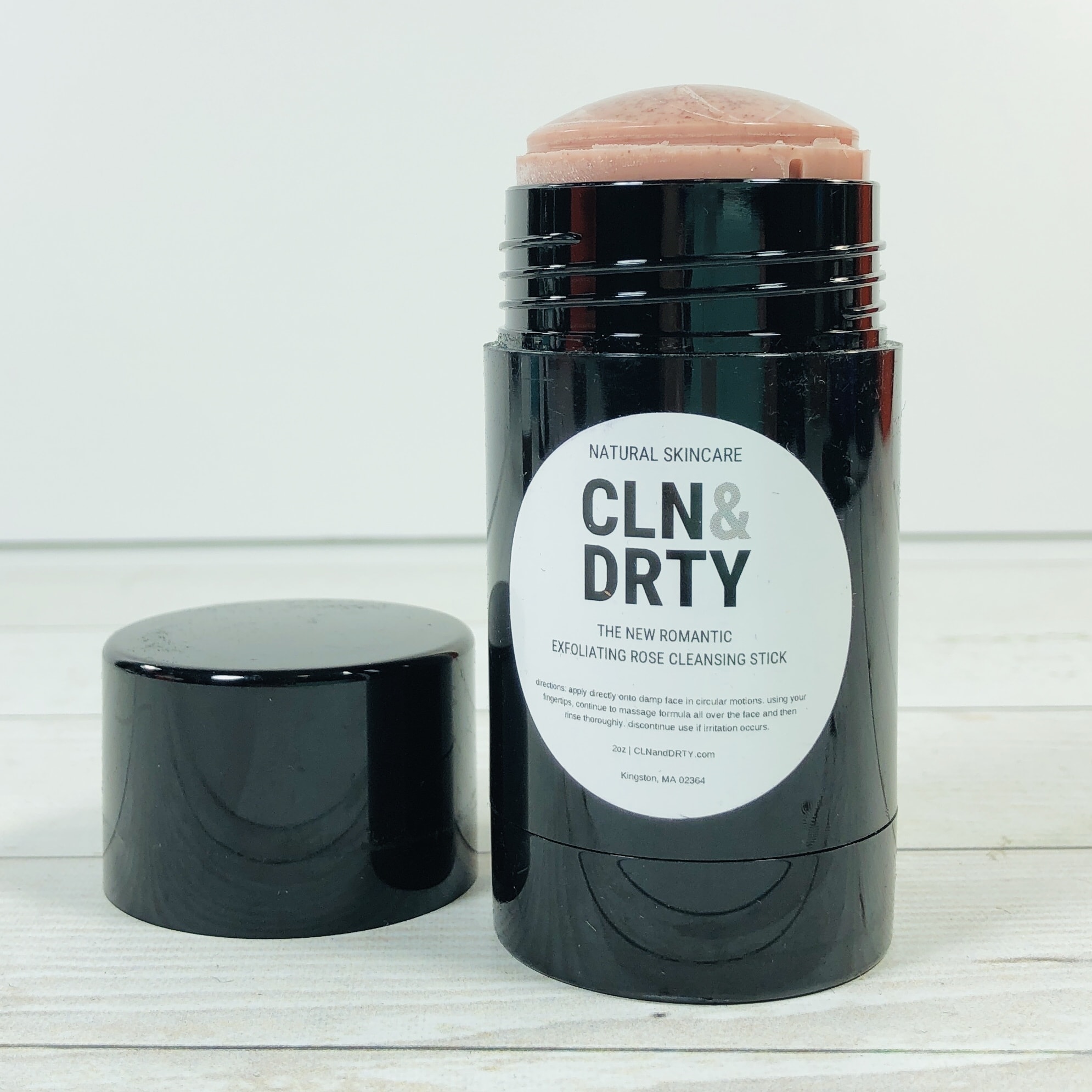 Twist the tube to remove the plastic cover and reveal the product.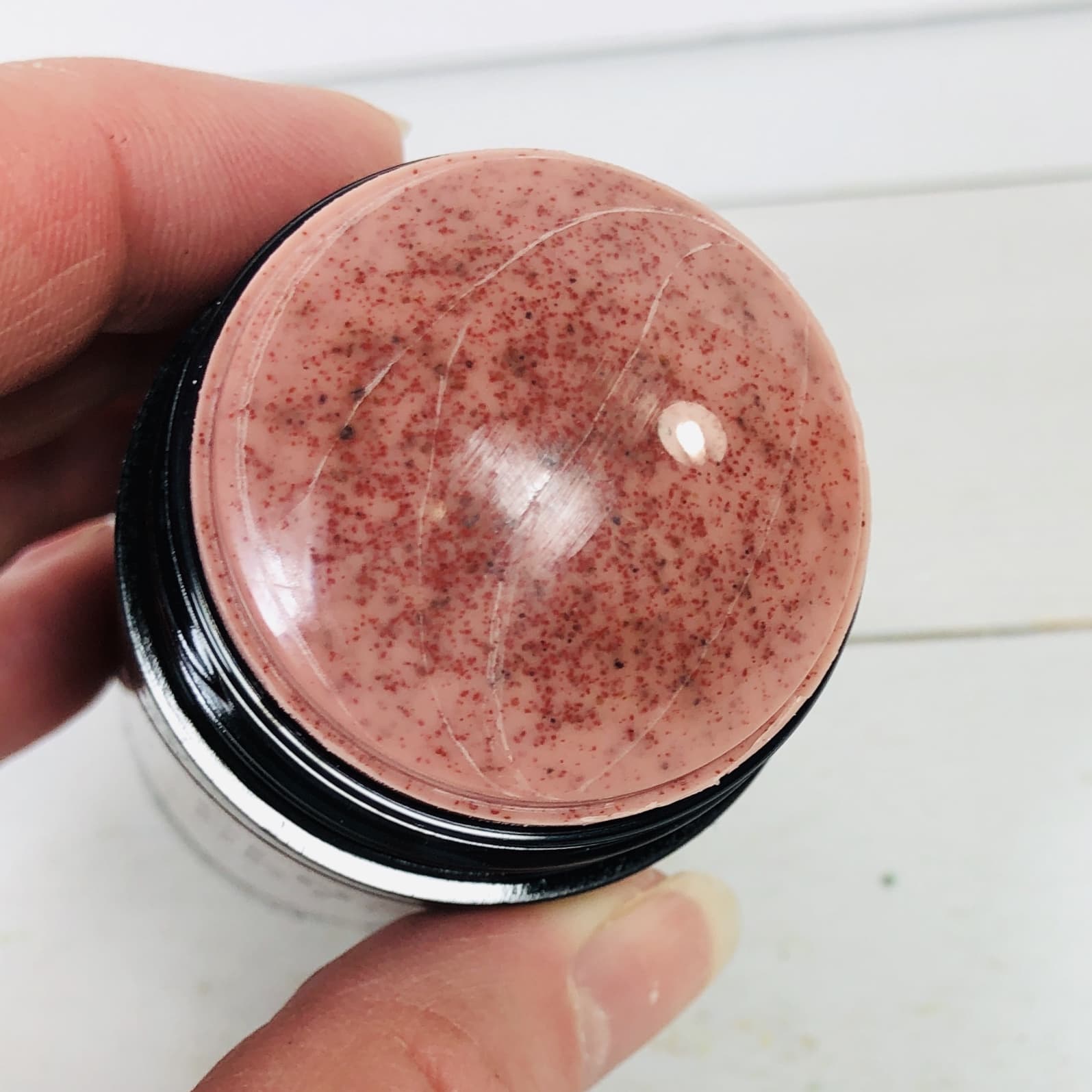 Isn't it pretty? When you rub it over your face then the little jojoba beads provide a bit of exfoliation and the cleanser itself is milky with a bit of suds. The lemongrass scent is very strong but the product rinsed away easily.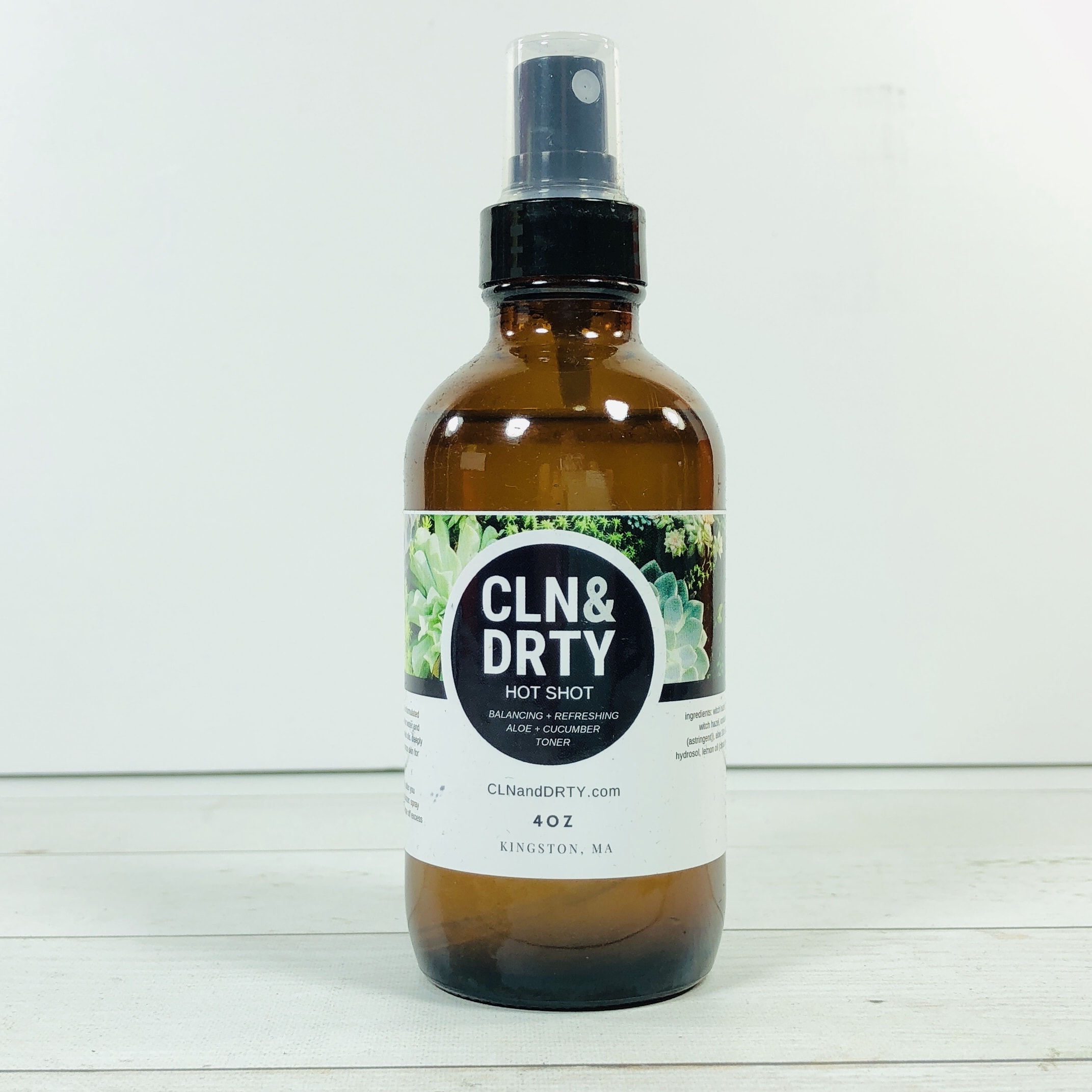 CLN & DRTY Balancing + Refreshing, Aloe + Cucumber Toner ($28) is a toner/makeup setting spray that can be used twice a day after cleansing, or spritz on after applying makeup.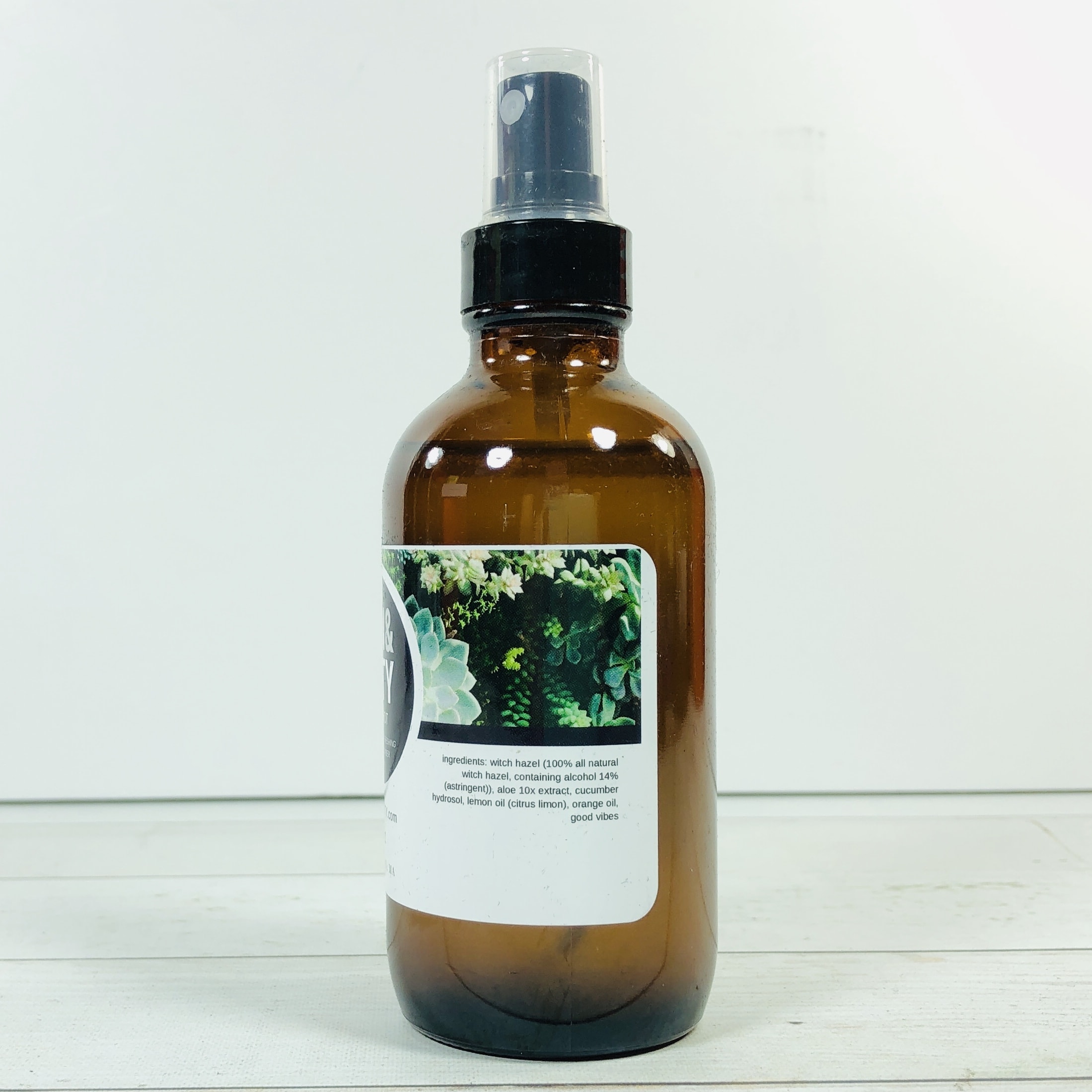 Ingredients include witch hazel (the kind with alcohol), aloe, cucumber hydrosol, plus lemon and orange essential oils.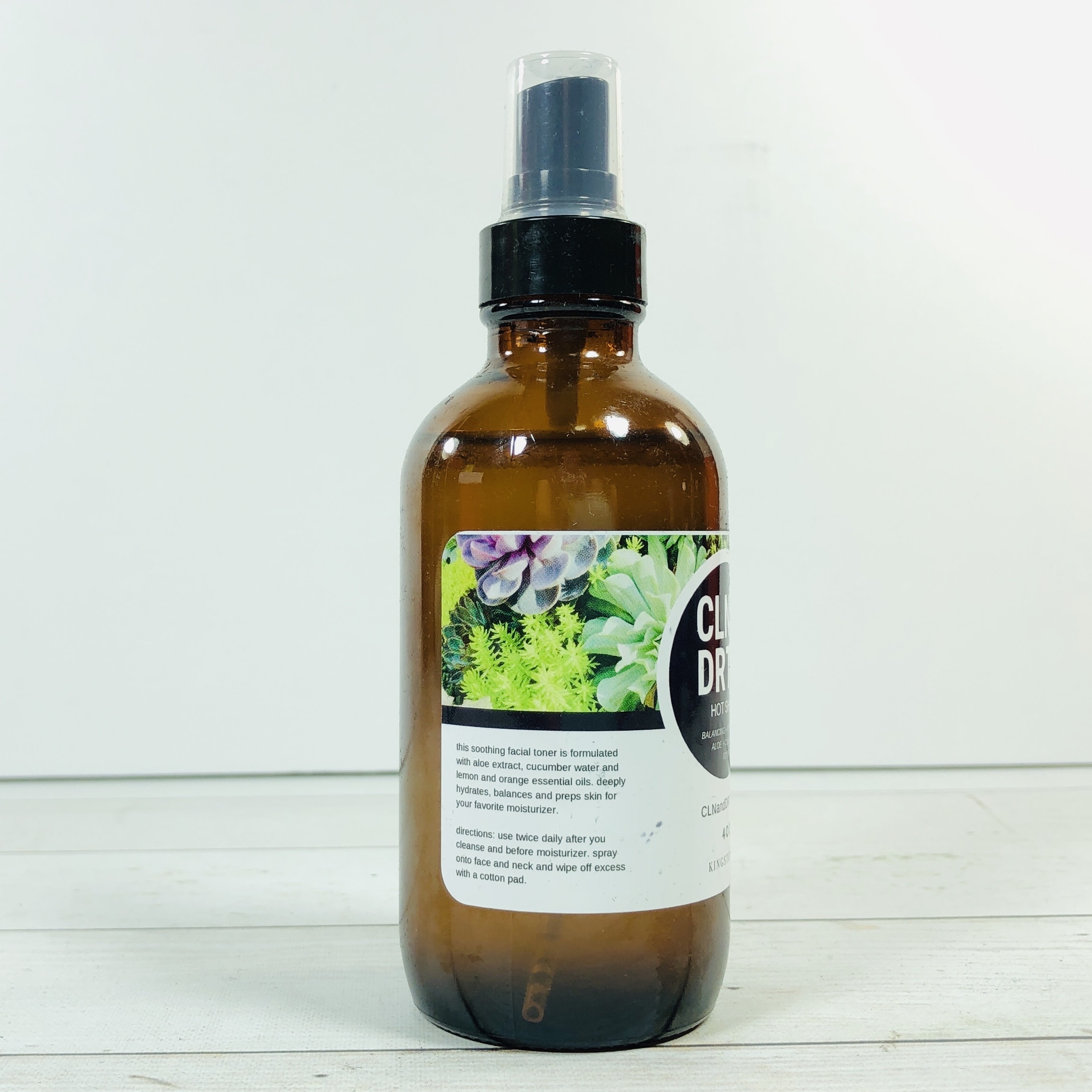 You can spray directly onto the face or spray onto a cotton pad and then wipe it over the face. It smells strongly at first of witch hazel, but then a refreshing citrus scent takes over. Keep in mind that anything with citrus oil in it, which includes this product and the peel shown later in the review, can cause skin sensitivity (sunburn) when exposed to the sun so I would suggest using in the evening only and make sure to wear sunscreen!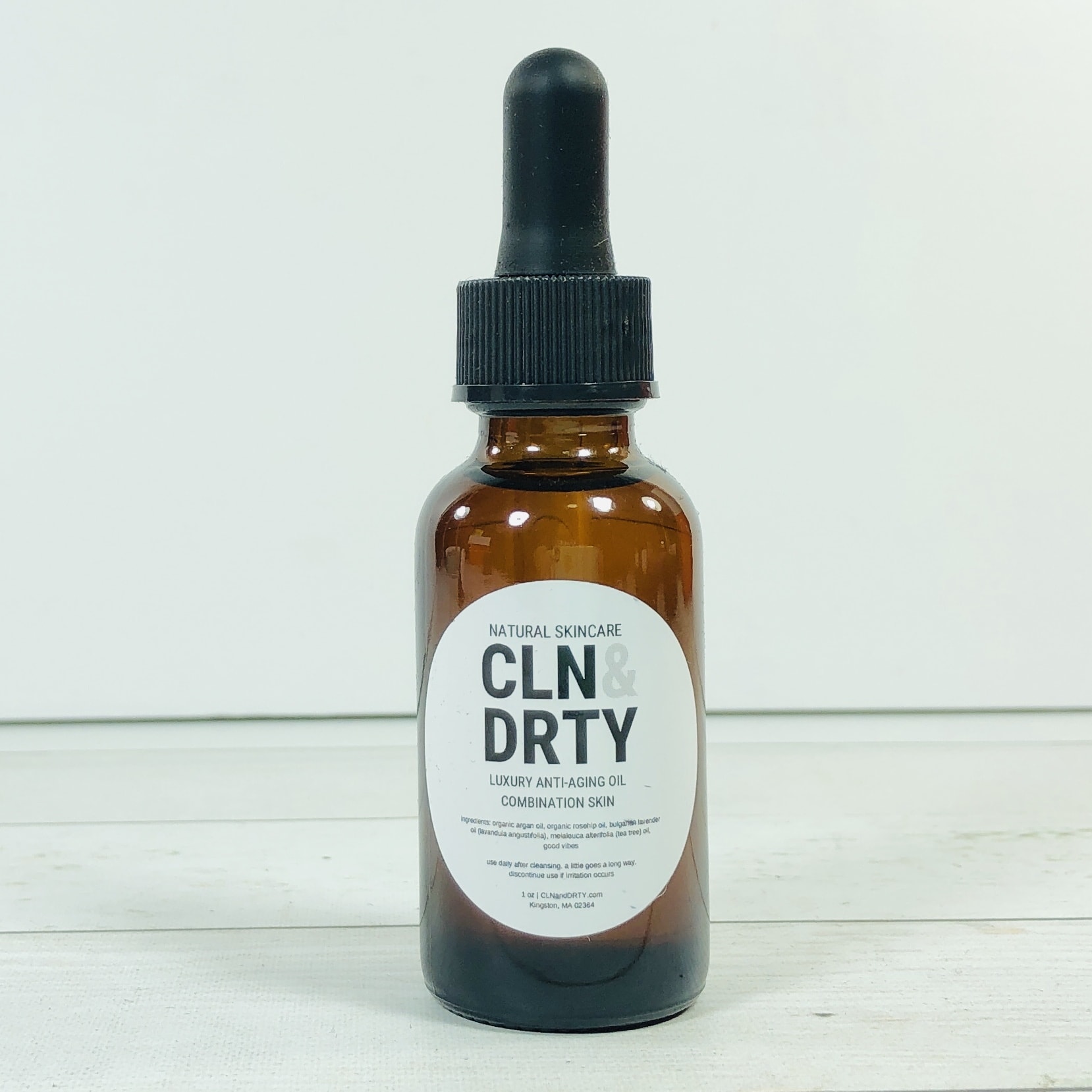 CLN & DRTY Luxury Anti-Aging Oil ($34) According to CLN & DRTY this item is their #1 top seller! It is meant for those who have dry and acne-prone skin.
Argan oil, rosehip oil, and lavender & tea tree essential oils are the only ingredients and these things are all anti-something: antioxidant, antibacterial, anti-fungal, and anti-inflammatory. I applied after cleansing and thought it smelled mostly of tea tree. My skin absorbed it quickly without experiencing irritation and still felt hydrated in the morning.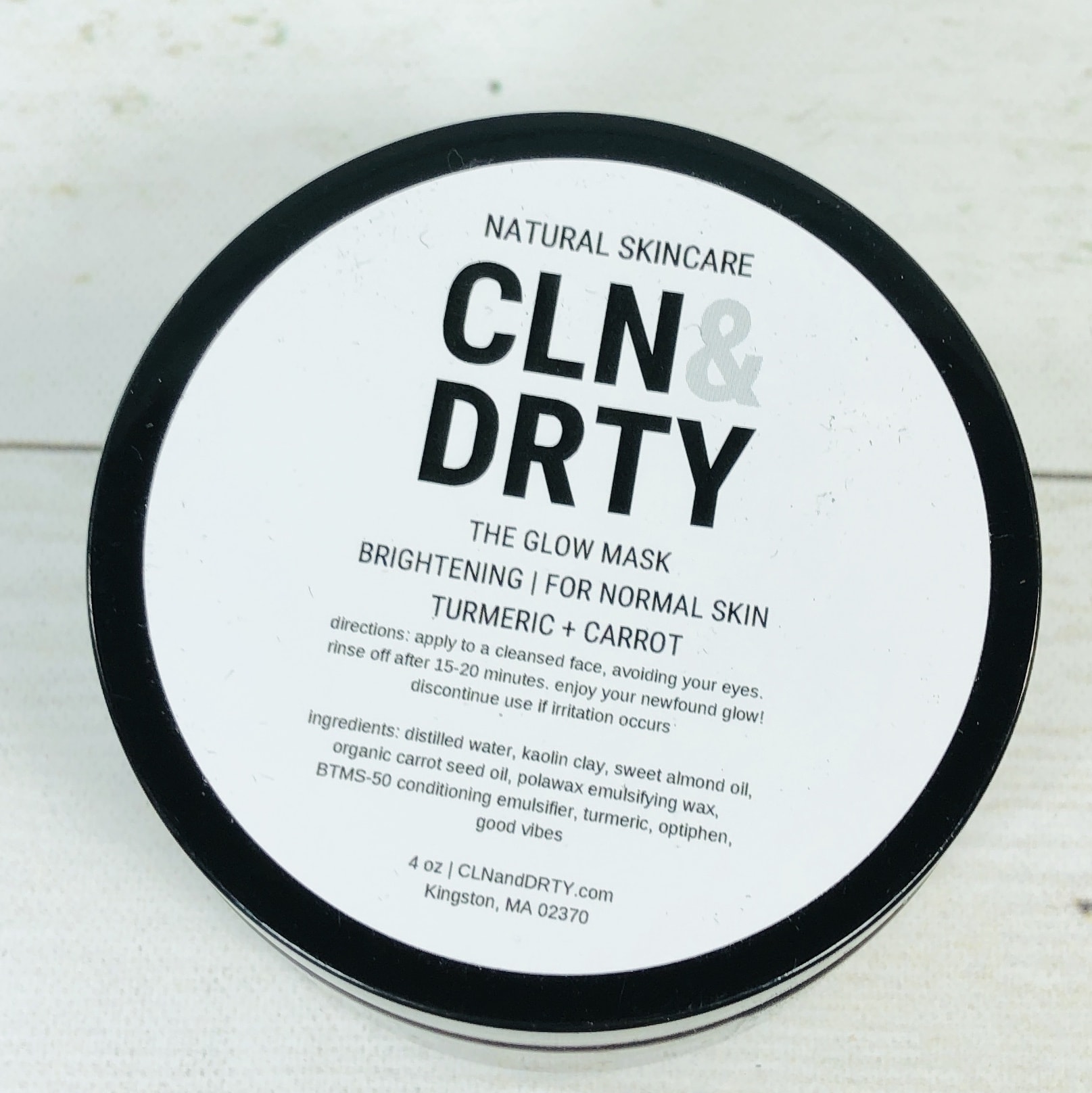 CLN & DRTY The Glow Mask ($28, find similar item here for $32) It looks like this product has had a bit of an overhaul, since the price and ingredients don't match up exactly. It is a mask for normal to dry skin that is supposed to detoxify, exfoliate, and brighten skin. Some of the ingredients are turmeric, carrot seed oil, and clay.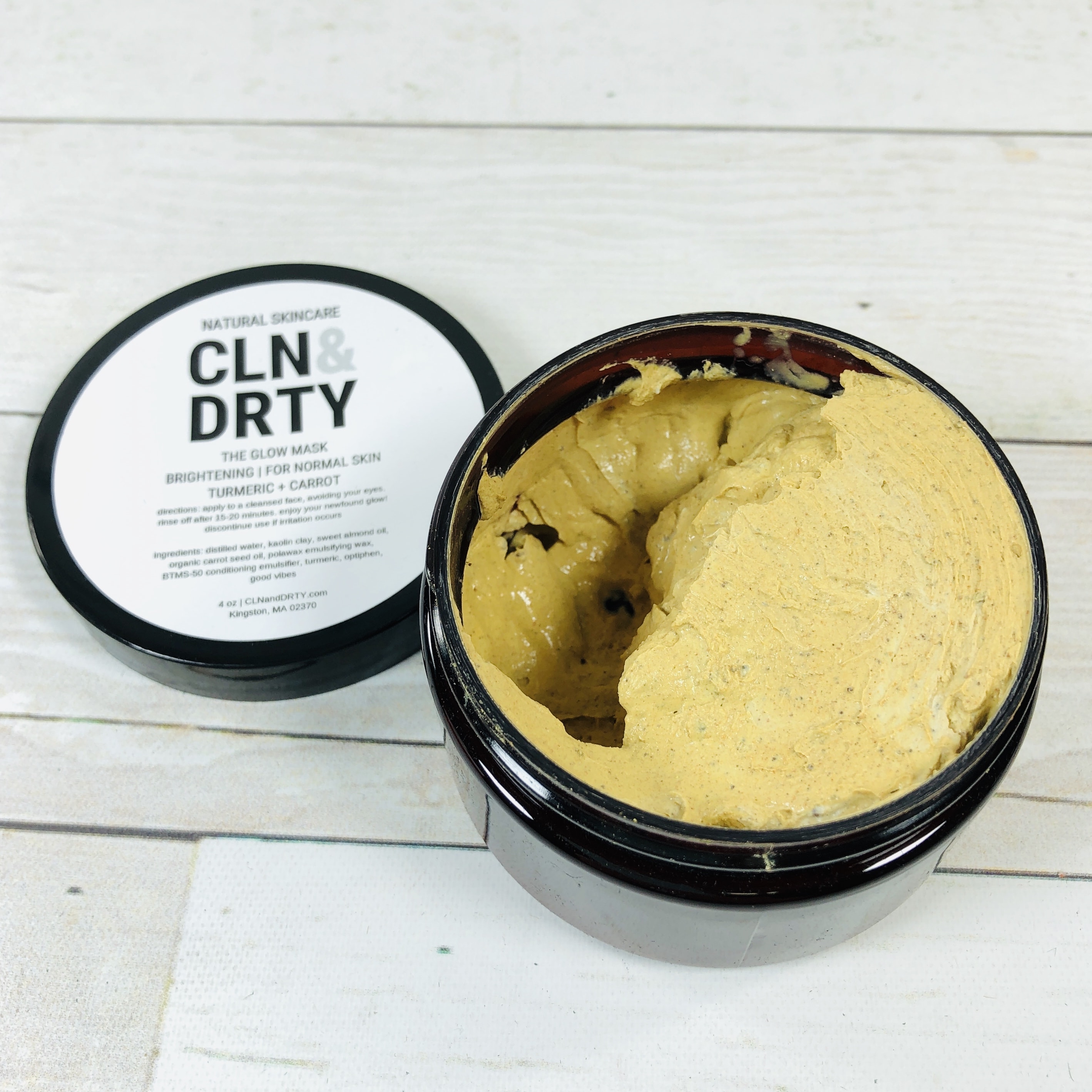 I applied the mask after washing my face and then waited around 15 minutes before rinsing. My skin did feel some stinging just before it was time to rinse off.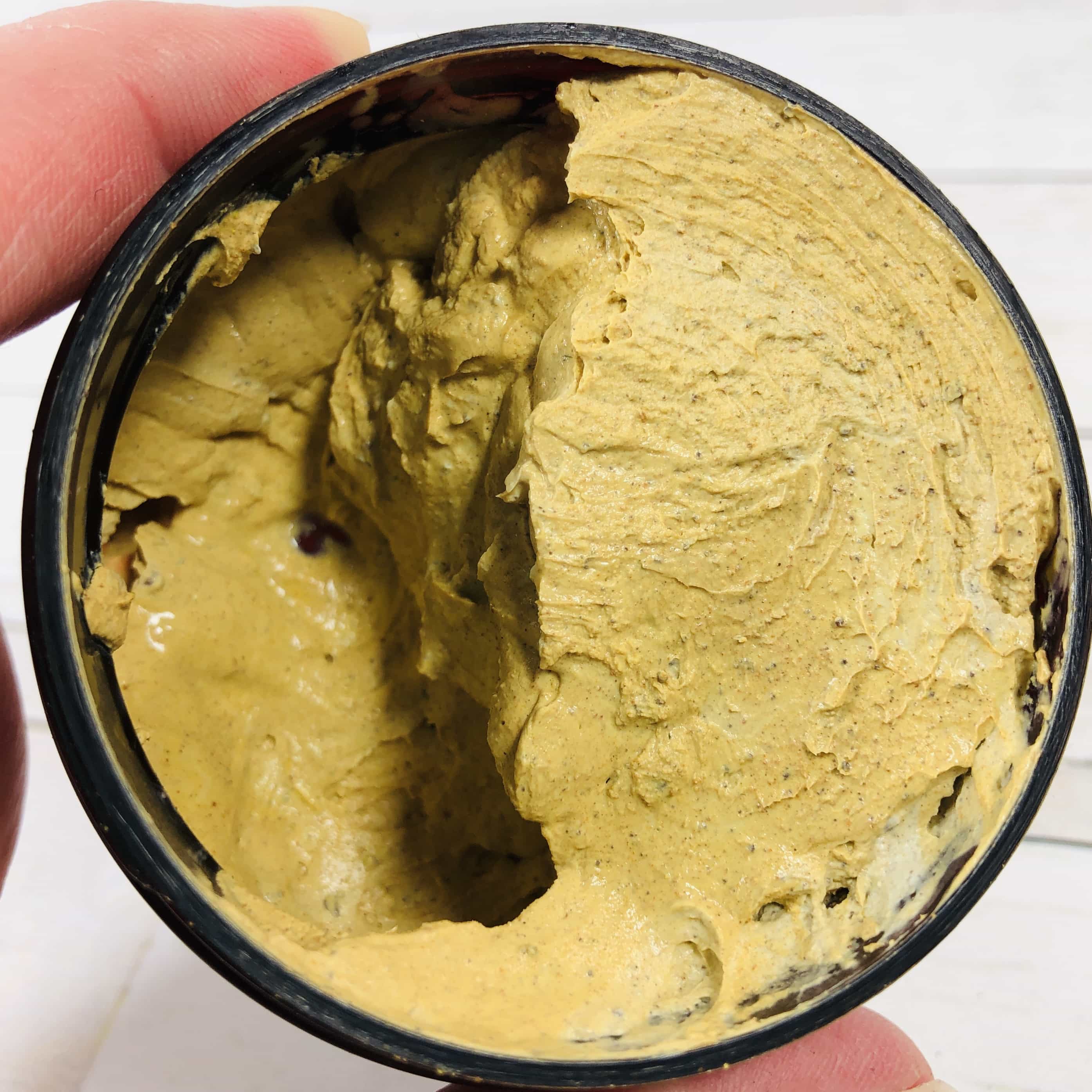 My skin was bright afterwards, with some redness sticking around for a while, but then I have sensitive skin. I liked the scent, it wasn't too strong and the mask rinsed off easily in the shower.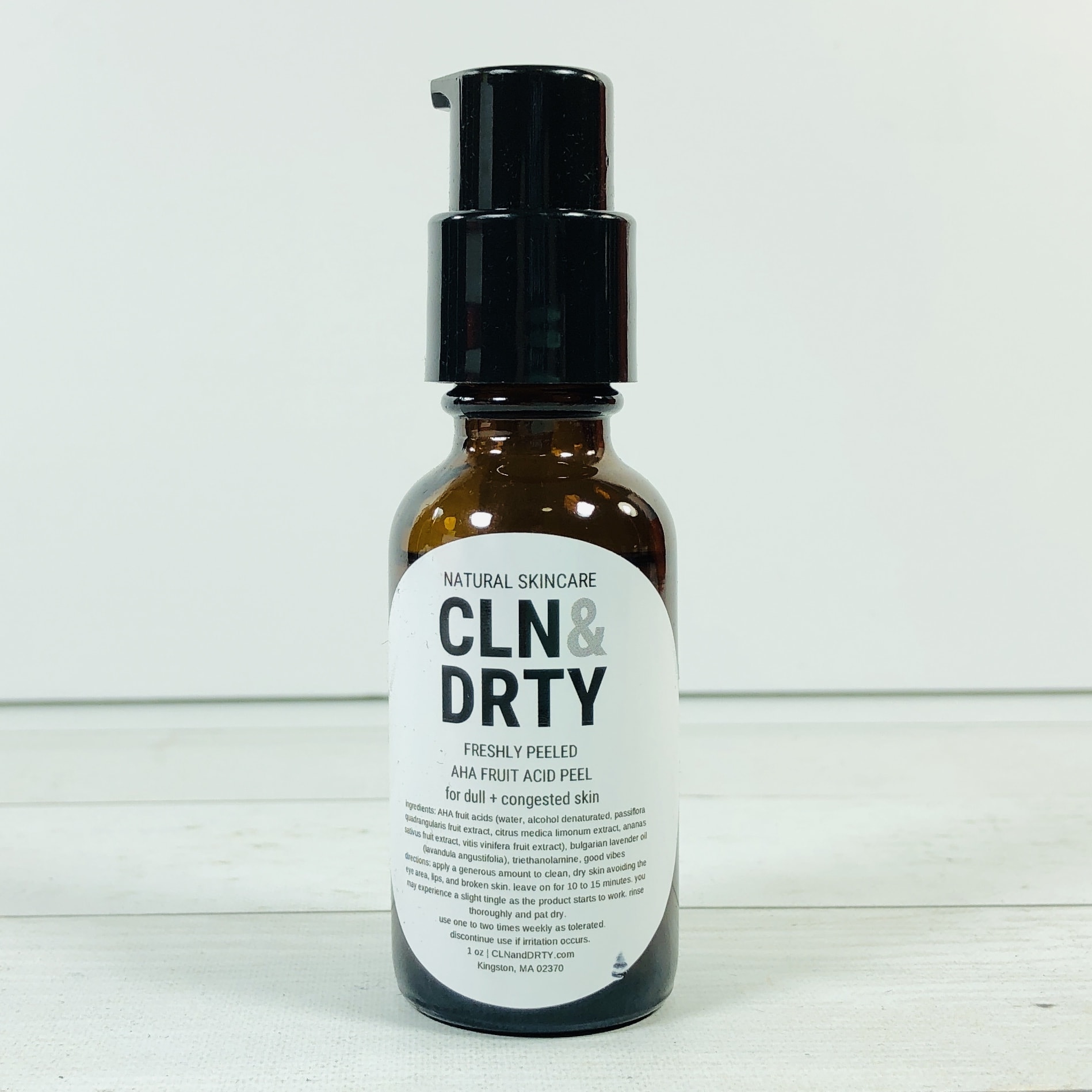 CLN & DRTY AHA Fruit Acid Peel ($60) is another treatment that you apply like a mask, and then rinse off after 10-15 minutes. The treatment is supposed to remove dead skin cells to reveal brighter skin and increase collagen production. It even claims to heal acne and reverse damage. Some of the ingredients are aloe, pineapple extract, and citric acid. It felt like a very runny oil and had the sharp scent of citrus followed by something industrial, like Pine Sol for lack of a better descriptor. I decided to test this on my hand rather than my face but didn't experience any irritation.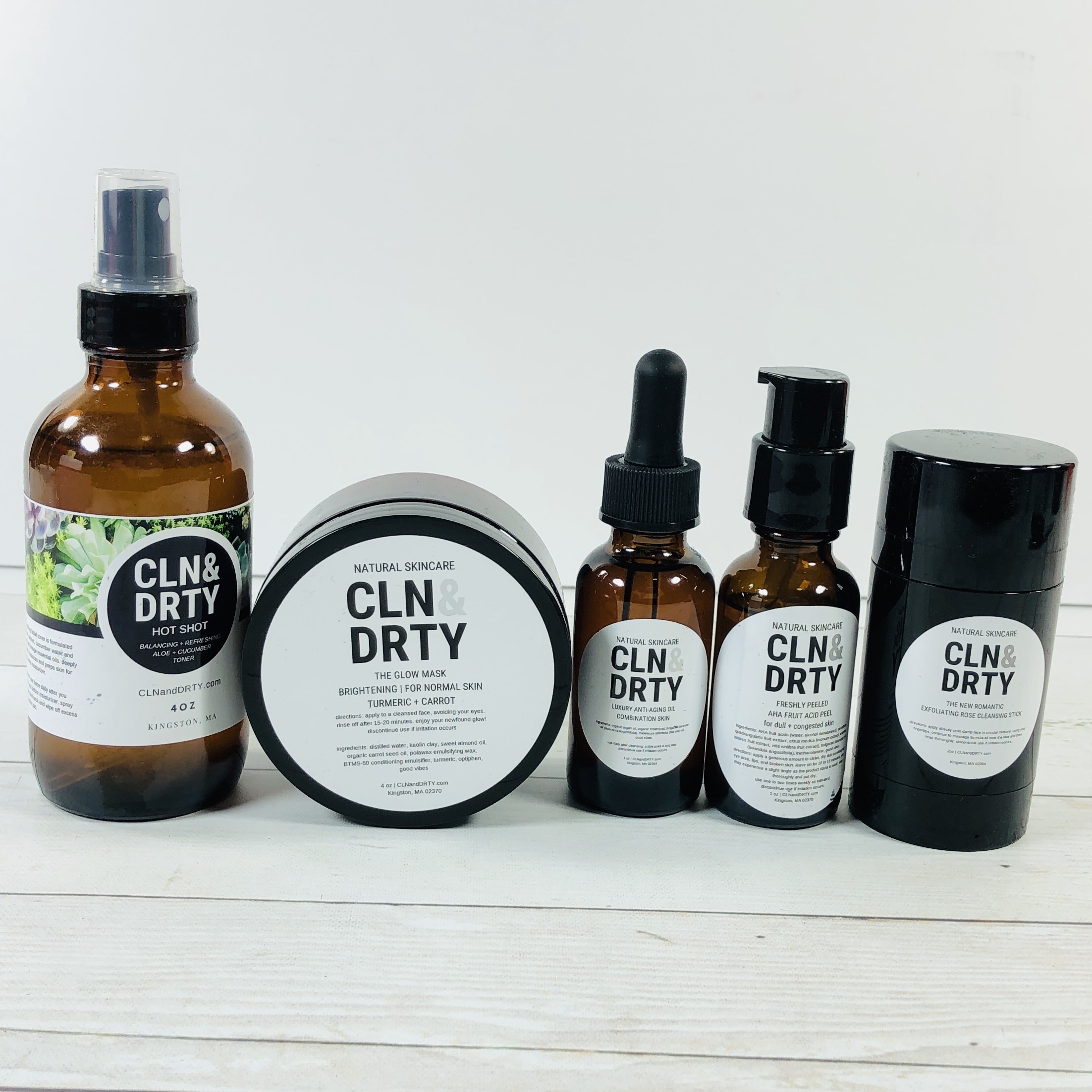 What a great assortment of products in my very first See New box! I was pretty pleased with the spotlight brand and was excited to try so many of their products. The items were for various skin types, so not just for oily or dry skin, more like for combination skin. Natural beauty brands tend to use a lot of oily serums and essential oils so keep that in mind. You can see what types of products have been sent in previous boxes by looking on See New's website to see if they would be a good fit for your skin needs. The value of my box was around $182, which is how much one would spend to buy this collection of 5 products from that brand.
What do you think of this box?