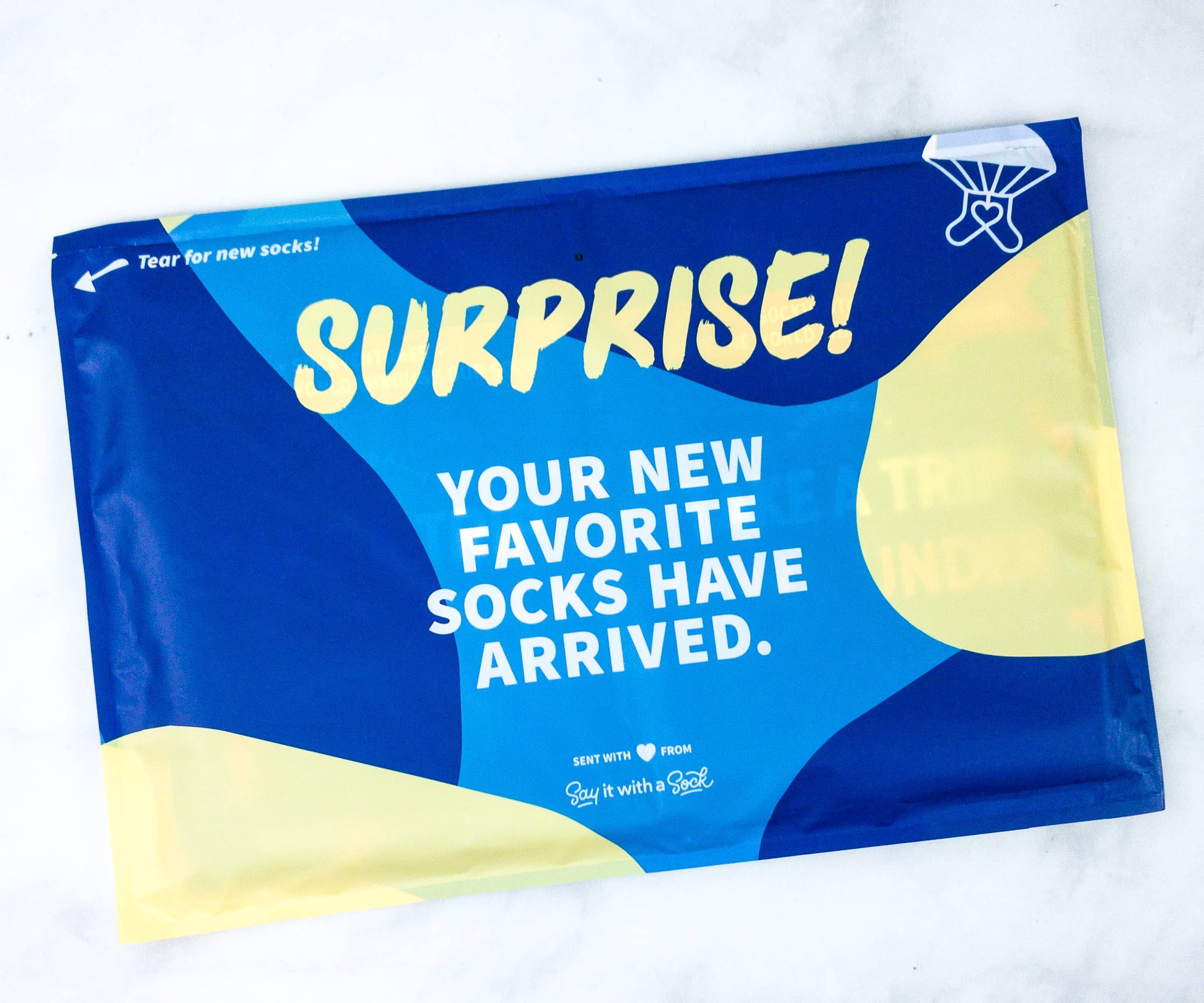 Say it with a Sock is a monthly sock subscription that sends high-quality cute and/or funky socks to your door. You can also gift this sock club to someone special who likes really cool socks and they will receive a note to go along with their new warm fuzzies. This sockscription sends only brand name socks.
This subscription is available for men, women, or children in 1, 6, and 12-month terms. Adult subscriptions include one or two pairs a month. Kids' subscriptions include two pairs a month. With all subscriptions, you'll get a style quiz to help personalize your subscription!
This is a review of the Kids' 2-Pair Sockscription ($13.99 + free shipping).
DEAL: Save 15% on your order with coupon code SOCKS15 or get your first pair for $11.99 with coupon WELCOMETOTHECLUB.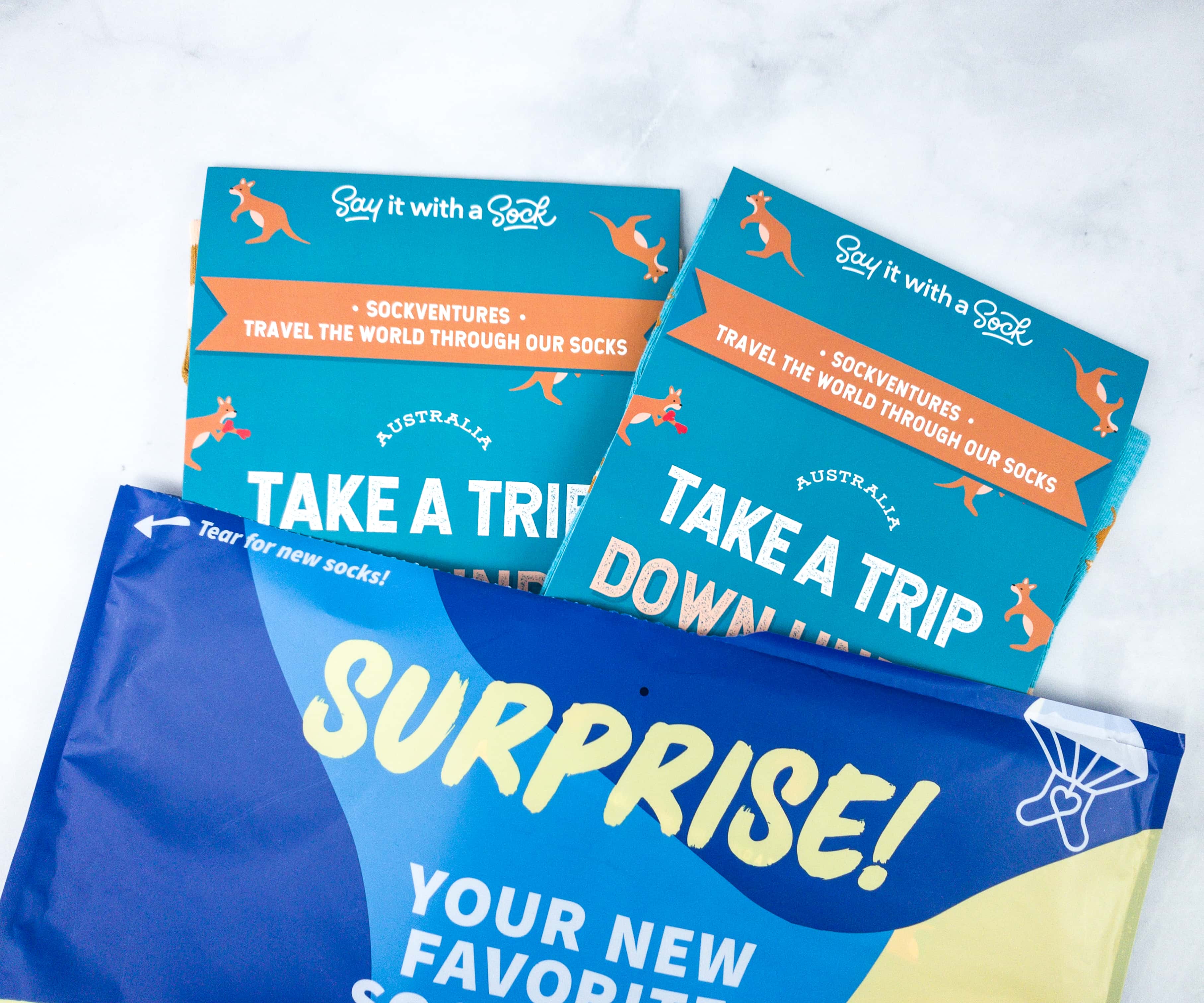 The socks arrived in matching carton packaging!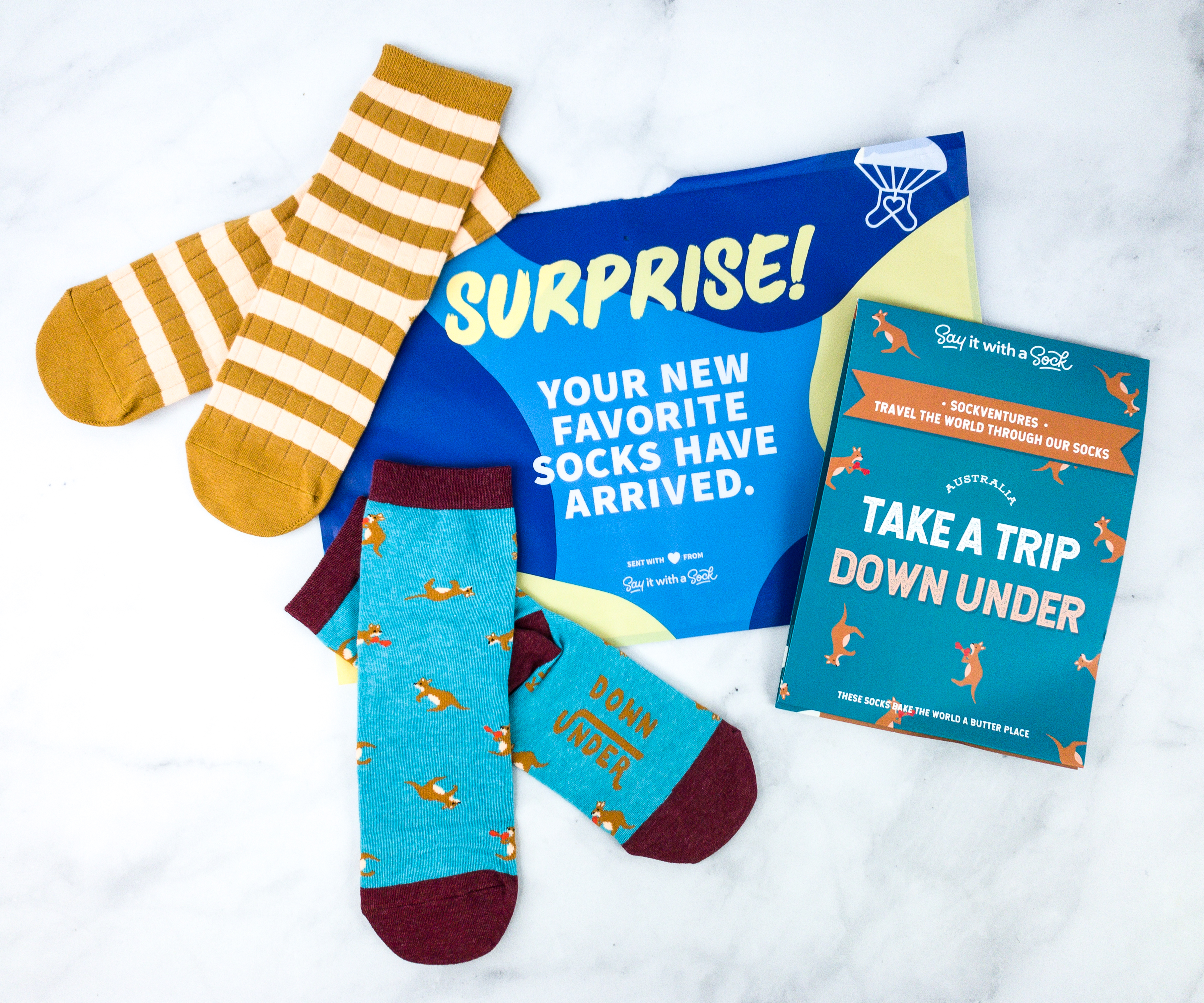 Everything in my pack!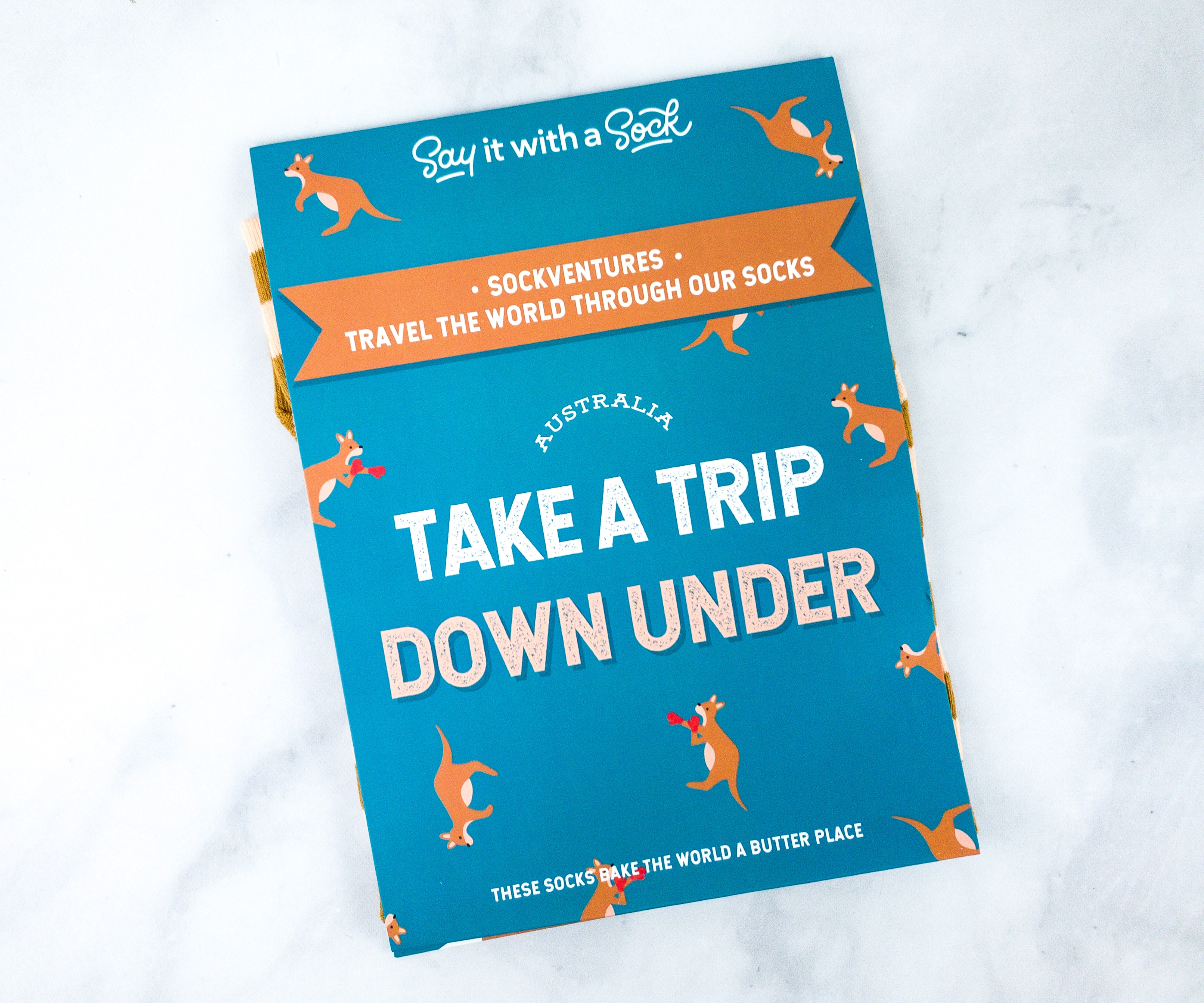 For this year, they have a Sockventures theme, which aims to bring you to different parts of the world through these socks. This month's featured place is Australia and they have chosen kangaroos to represent it.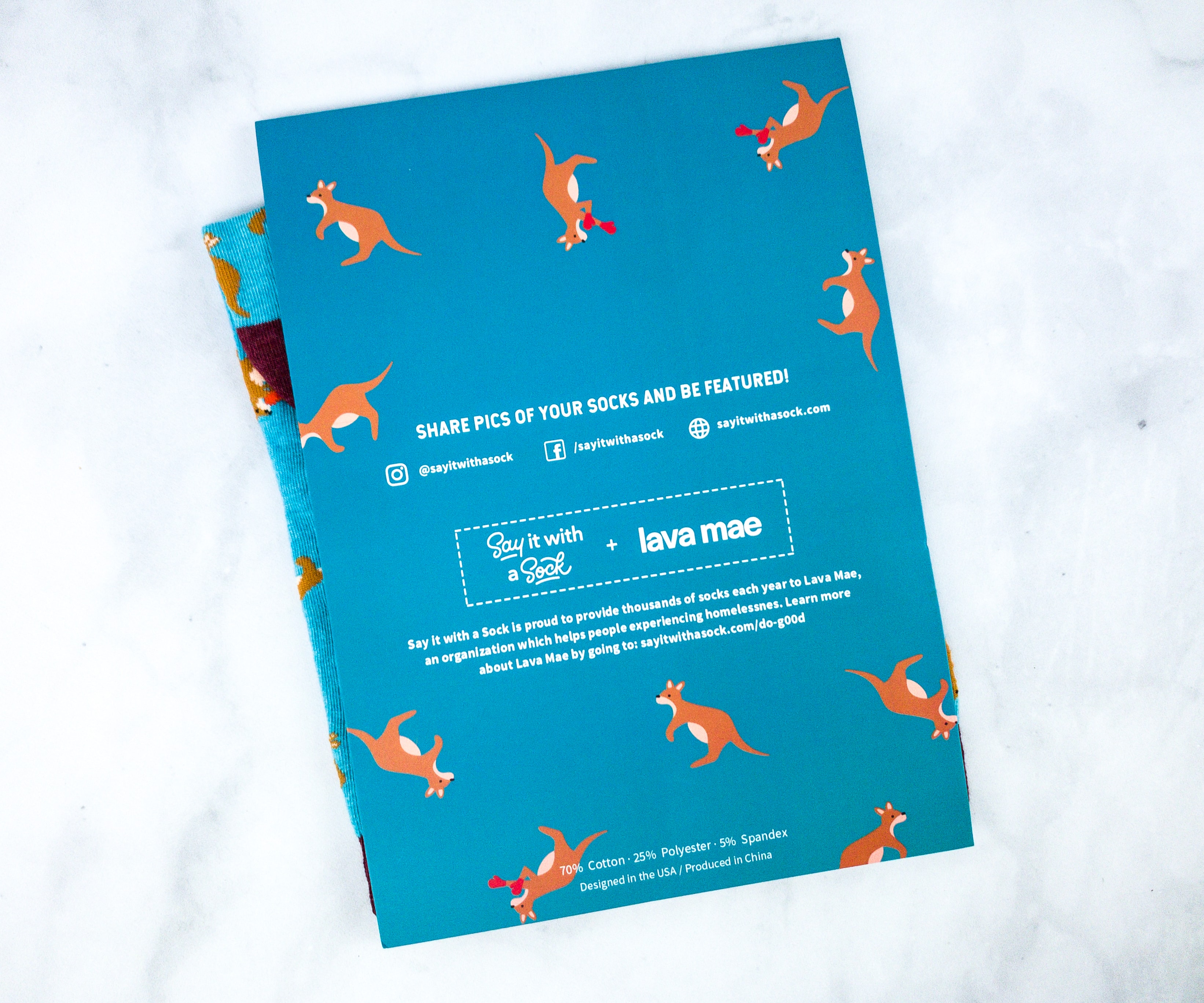 Say it with a sock has partnered with Lava Mae, an organization that helps homeless people. Learn more here!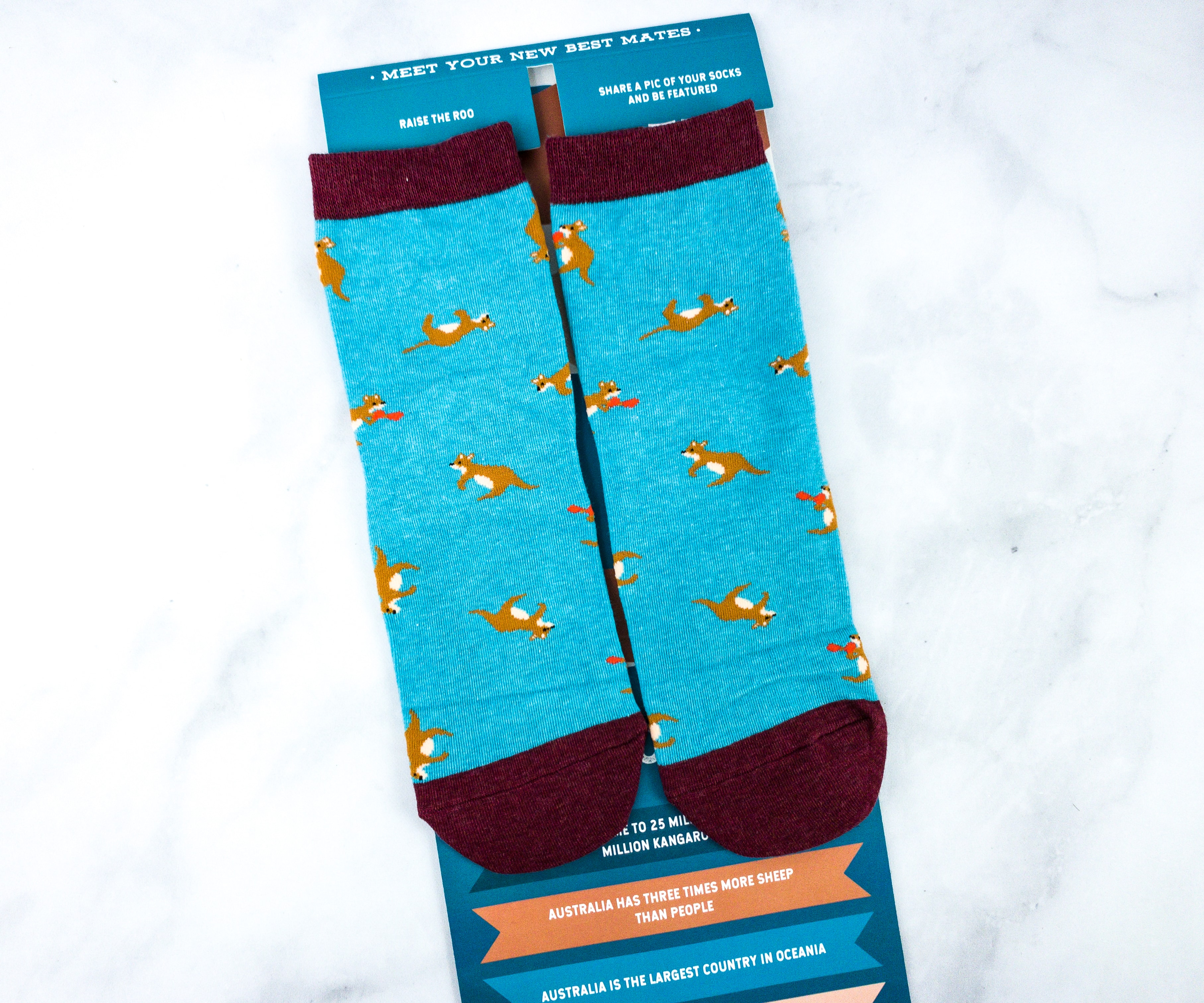 The socks are designed in the USA and produced in China. They're made with 70% cotton, 25% polyester, and 5% spandex.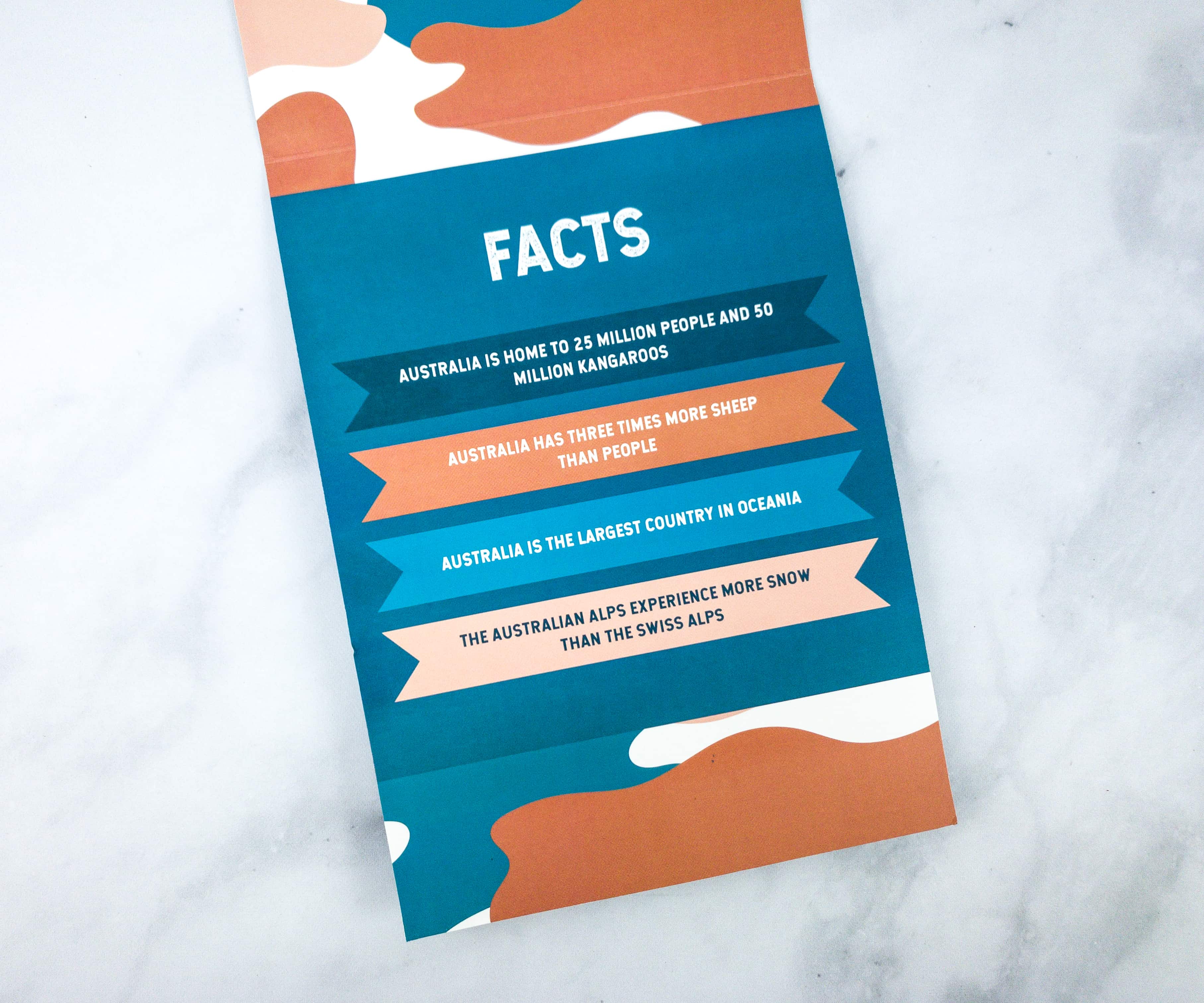 The other side of the info card provides us with some helpful facts about the featured country. It's interesting to know that Australia is home to 25 million people and 50 million kangaroos, plus it has three times more sheep than people!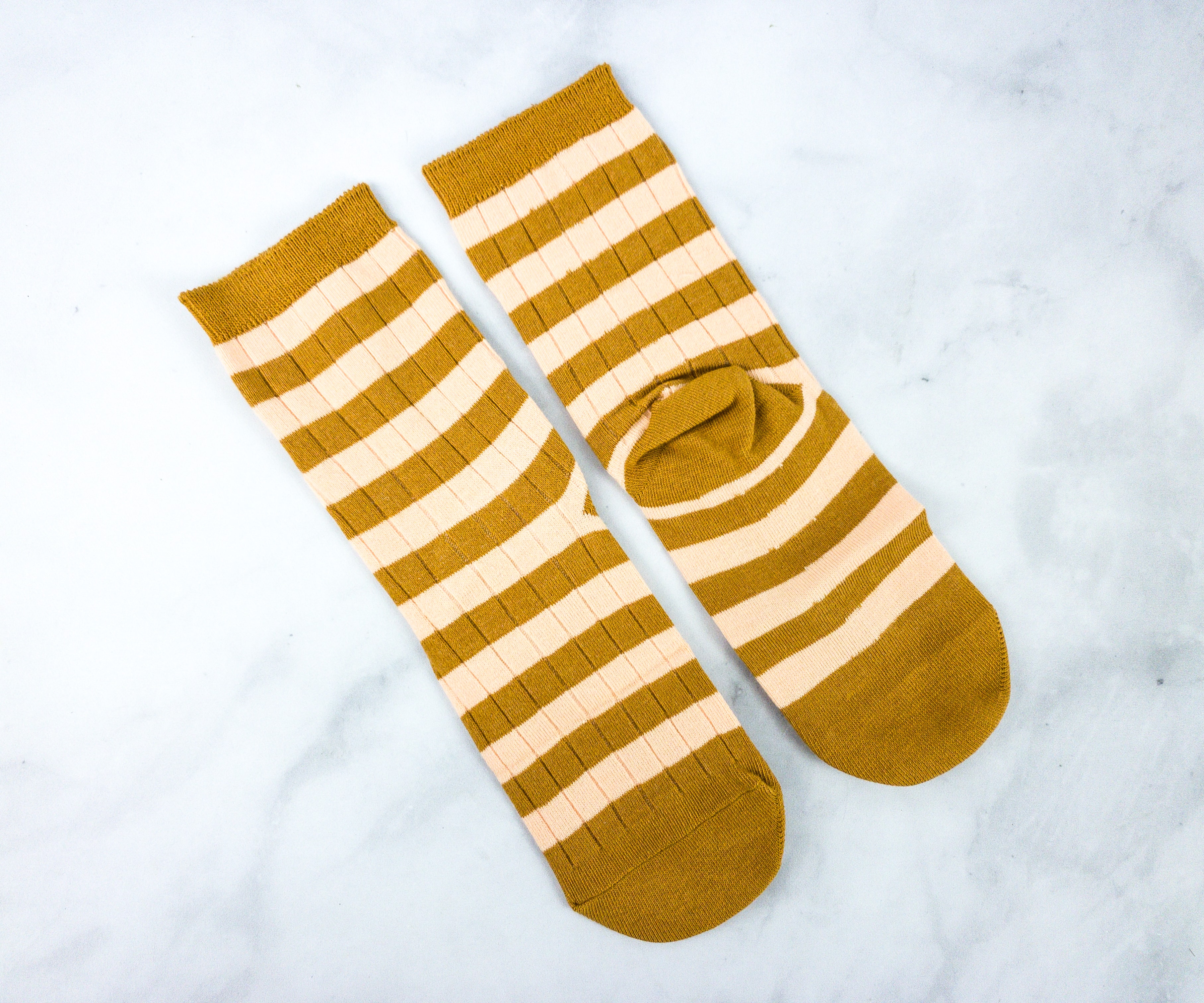 Here's the first pair, which are crew-cut style socks with brown and light peach stripes. They also come with reinforced cuffs, heels, and toes.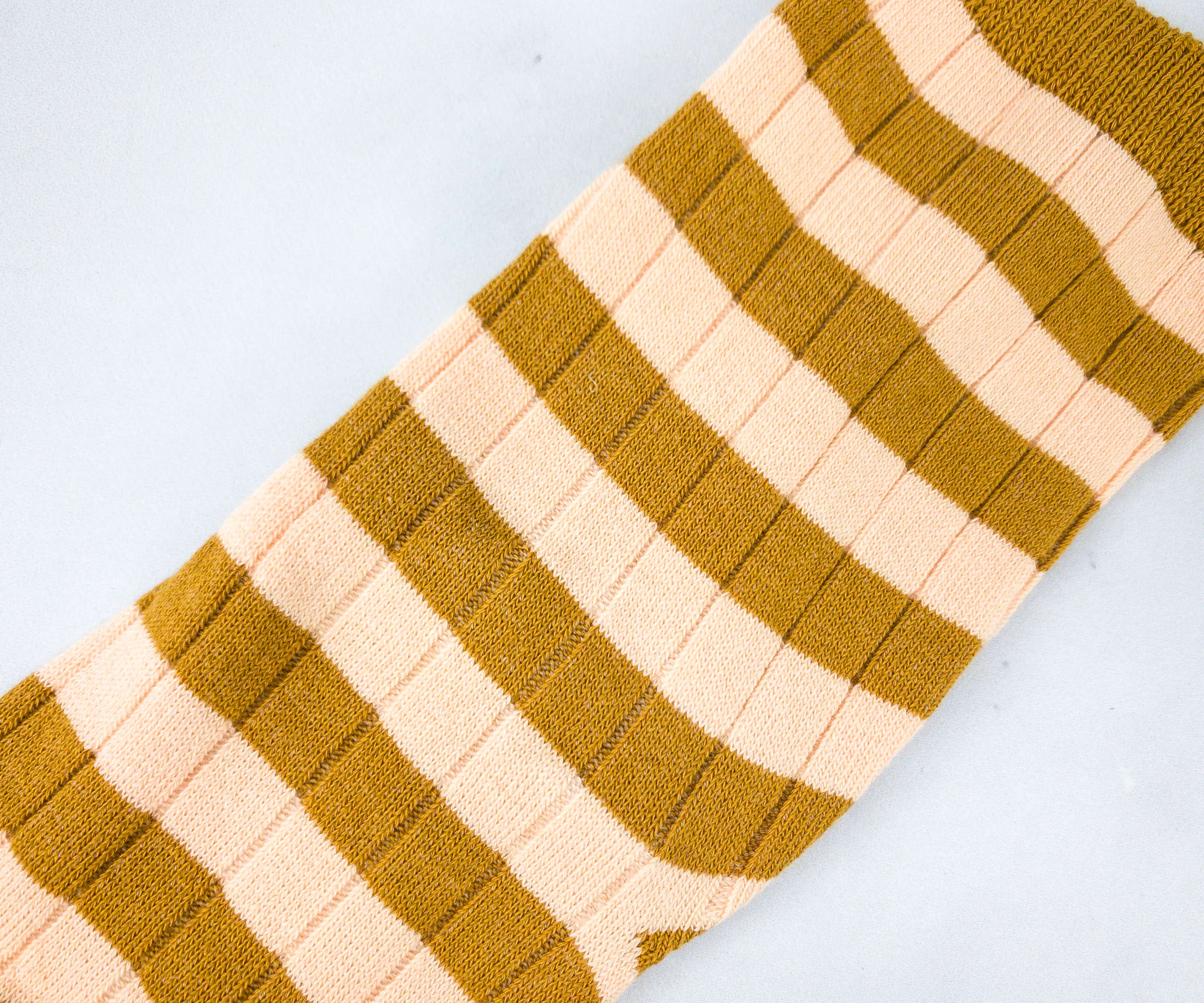 These socks are soft and thick enough to provide cushion and warmth to the feet. The knitted pattern adds a cozy vibe to the socks as well. Whether worn with boots or sneakers, these are perfect!
The second pair is also a crew-cut style! The socks have an aqua blue base color and deep purple cuffs, heels, and toes.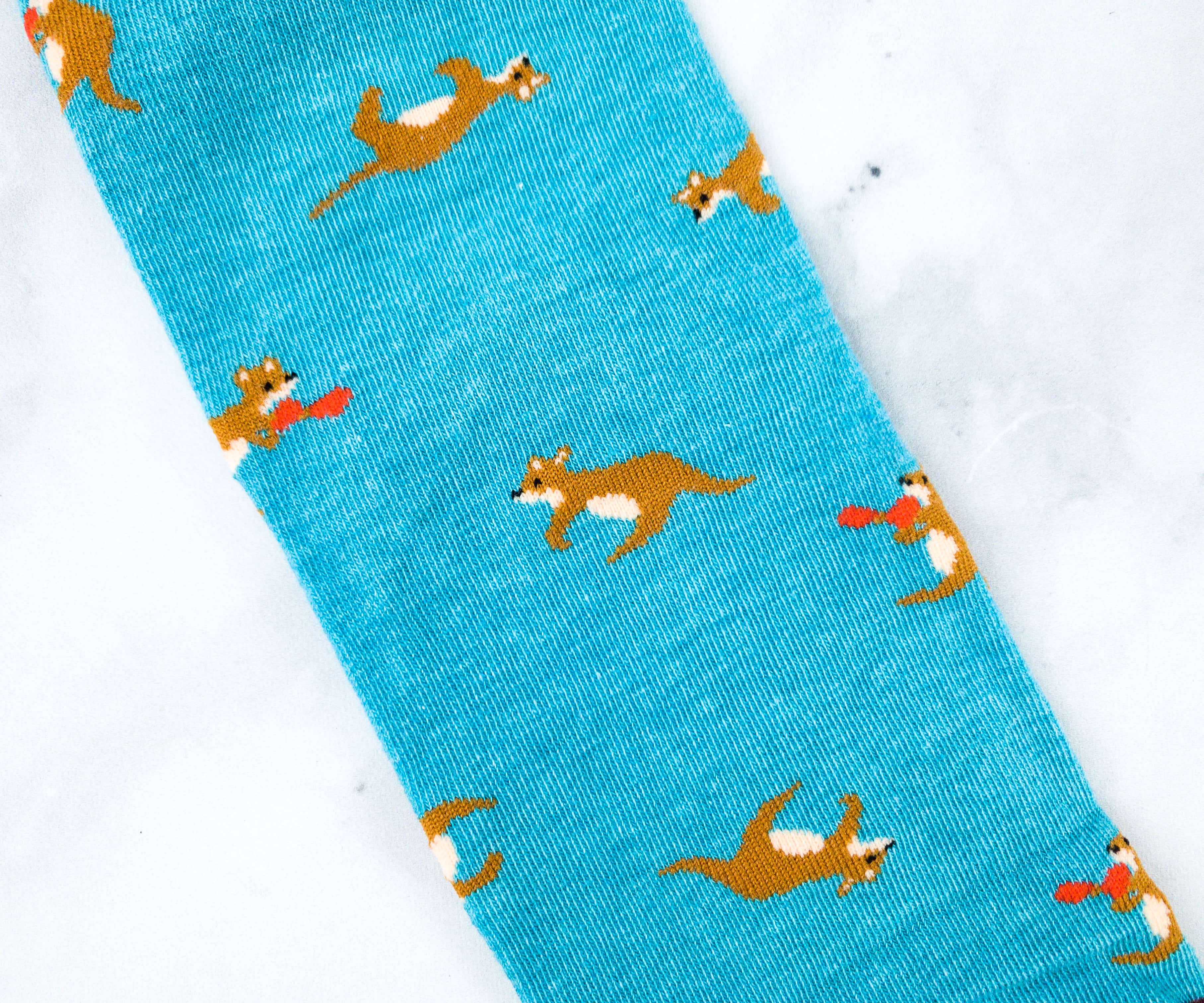 There are kangaroos all over! If you look closer, you'll even see a kangaroo wearing a pair of gloves!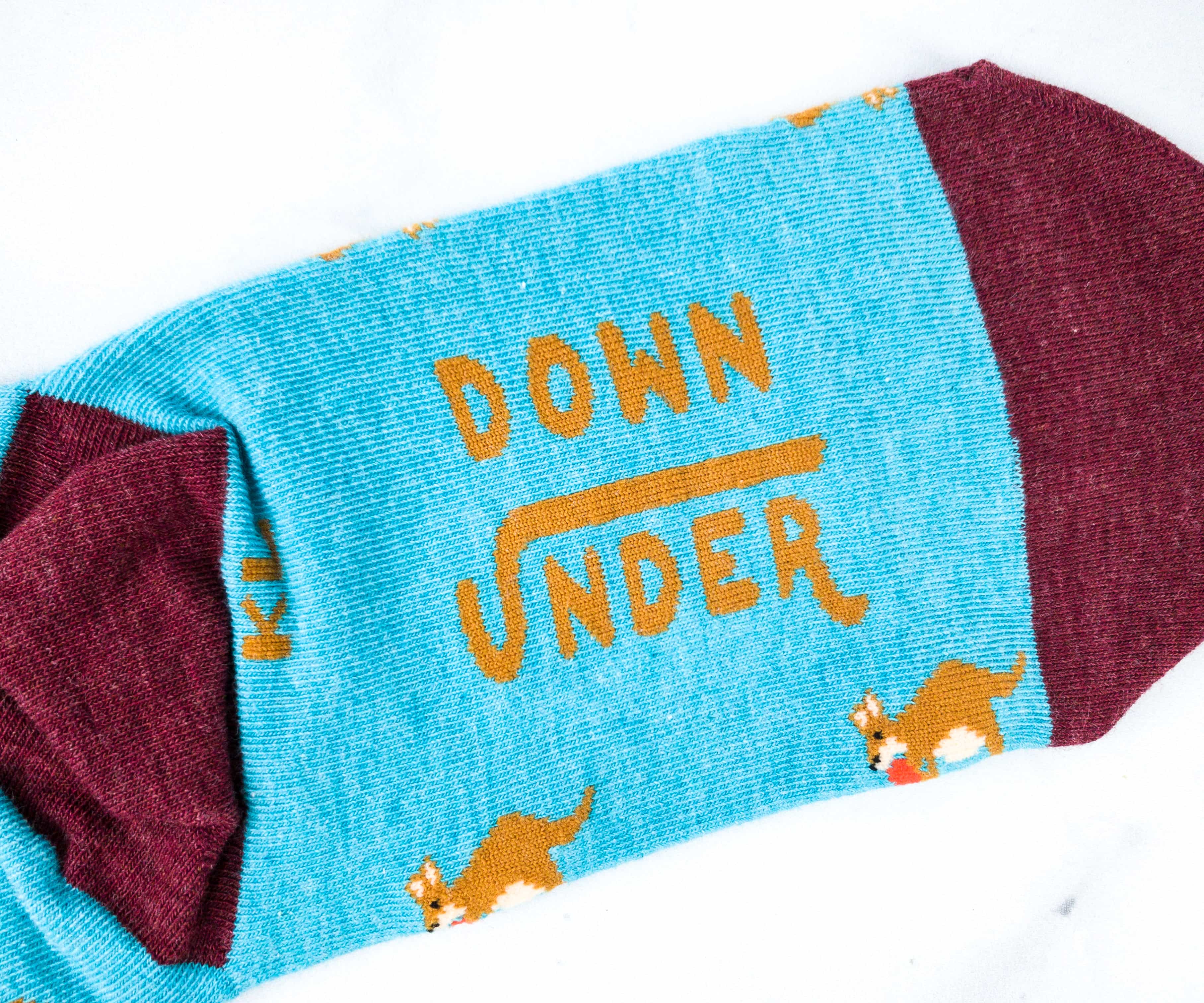 Also on the sock's sole is the word Down Under, which is Australia's nickname!
We really love Say It With A Sock and now, the themes are more fun and exciting as they take us to different parts of the world! My kids love their new pairs of socks. Both are well-designed and comfortable to wear, plus they don't easily slip down. They also appreciate the addition of some fun facts printed on the socks container. If your kids are really into socks or you just want to send a gift to someone special, this is definitely one of the best choices!
What do you think of this month's Say It With A Sock?