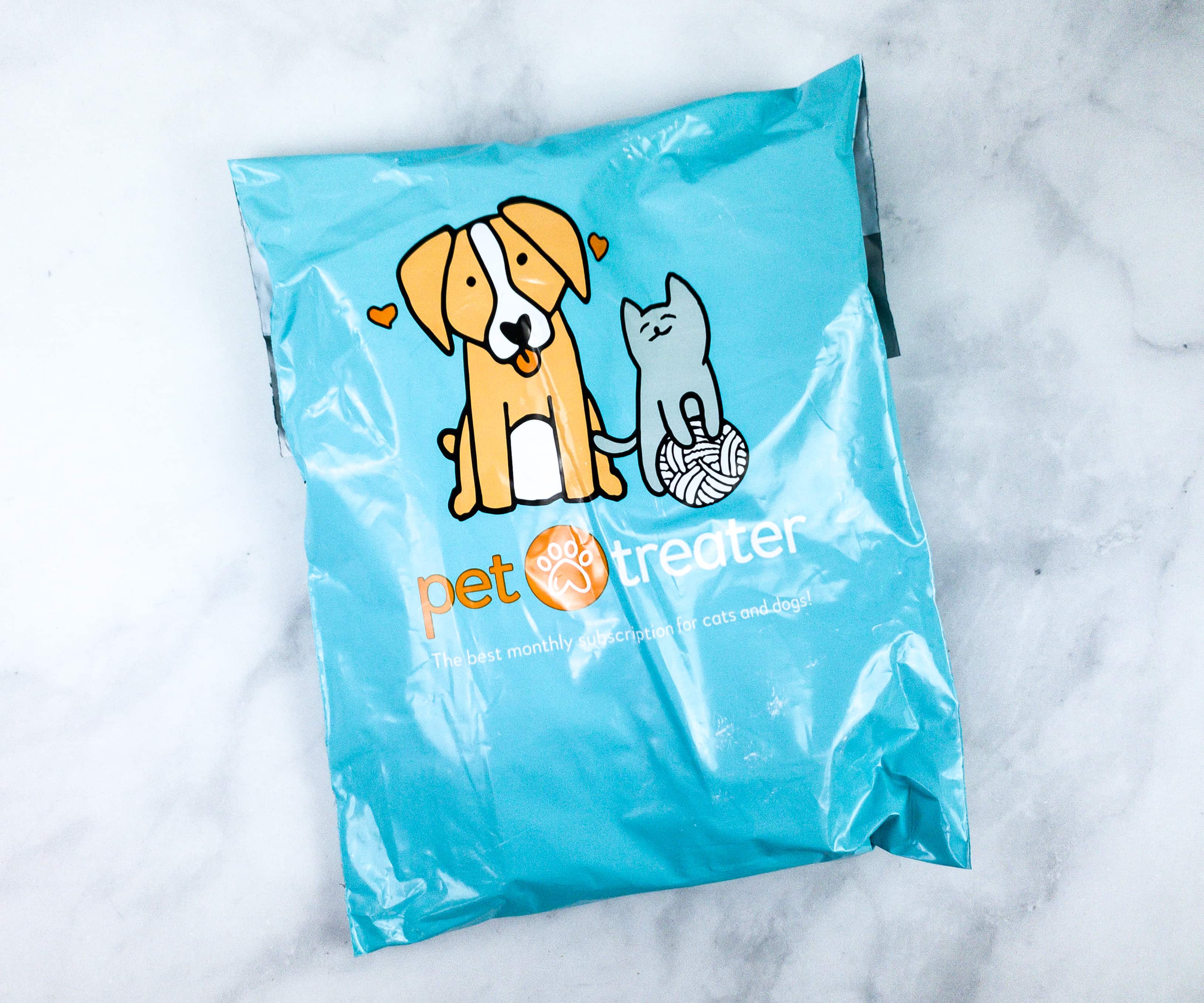 Pet Treater is a subscription program for pets, delivering quality items like toys and treats. They offer 2 options for cats: a Cat Pack with 3-4 items ($15 a month) and a Multi-Cat Pack with 5-8 items ($25 a month). Your first pack will be filled with the most popular fan favorites! Also, the items are sent in a plastic bag, not in a box, but so far we've never had problems with it.
DEAL: Get 50% off your first month with coupon code CATPACK50.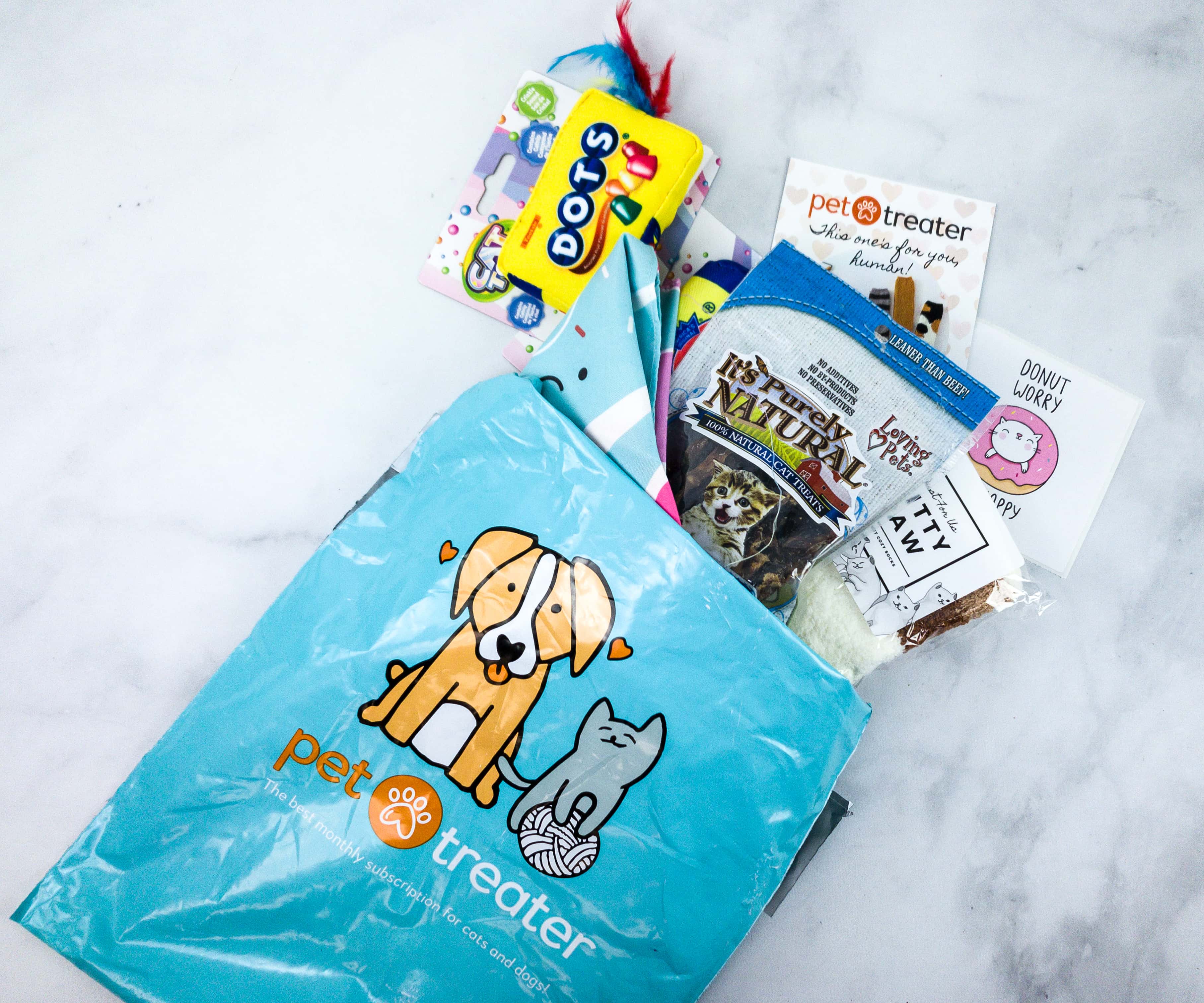 Everything is packed inside a polybag.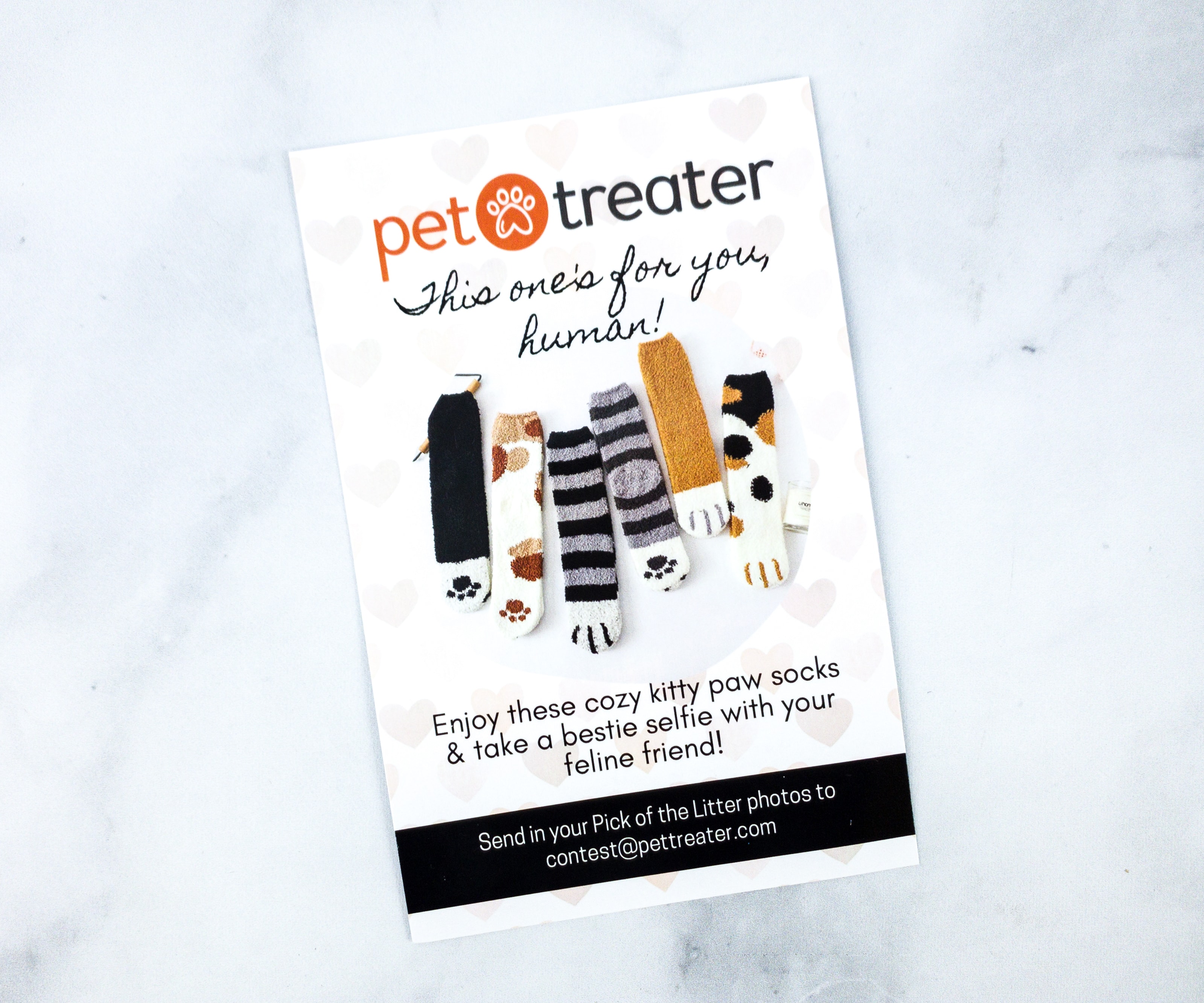 The info card tells us about the cozy kitty paw socks that are included in this month's box. They're so adorable!
If you want your kitty to be the next Pick of the Litter, you can submit their photo and follow the instructions indicated at the bottom part of this card.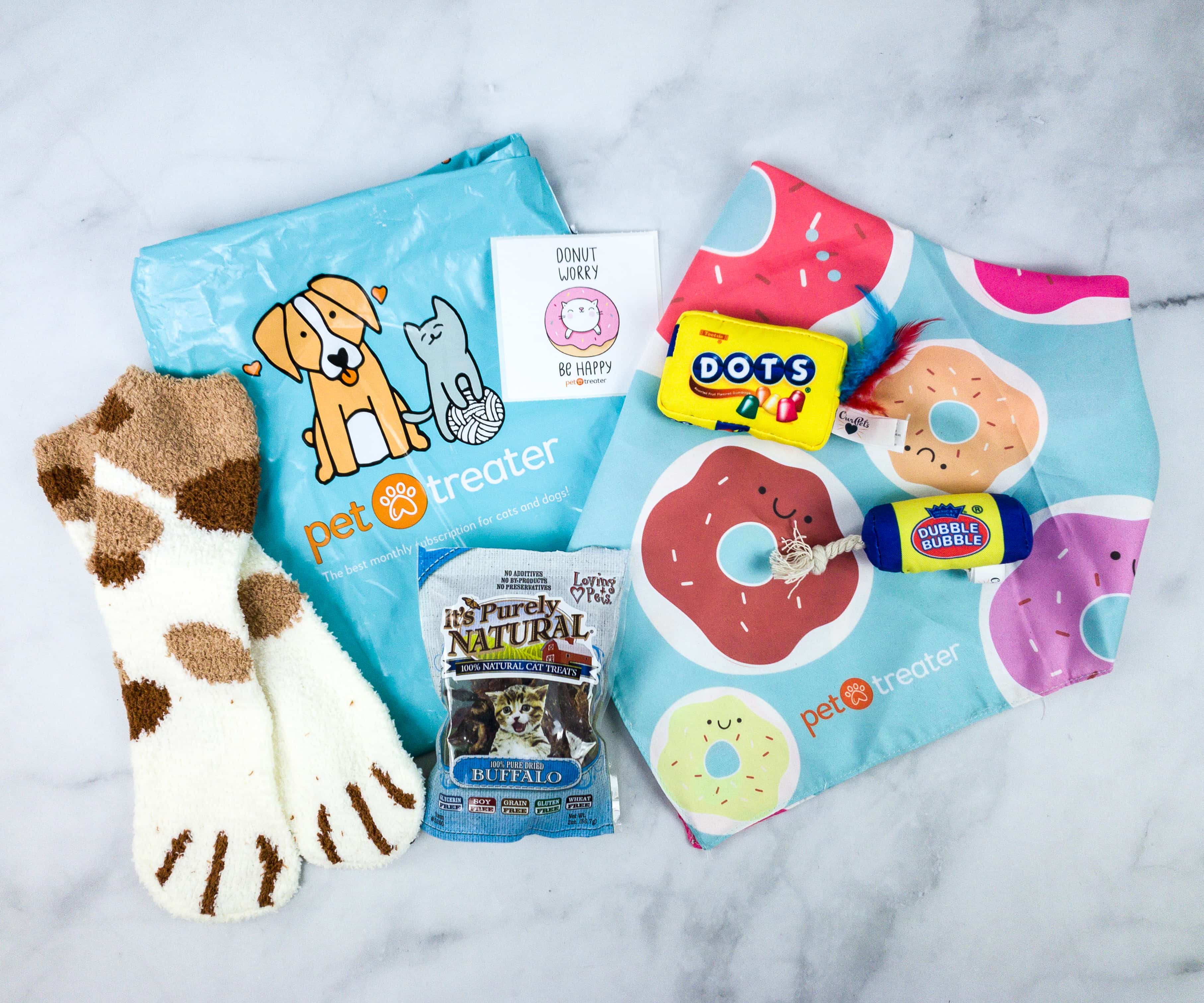 Everything in my February 2020 box!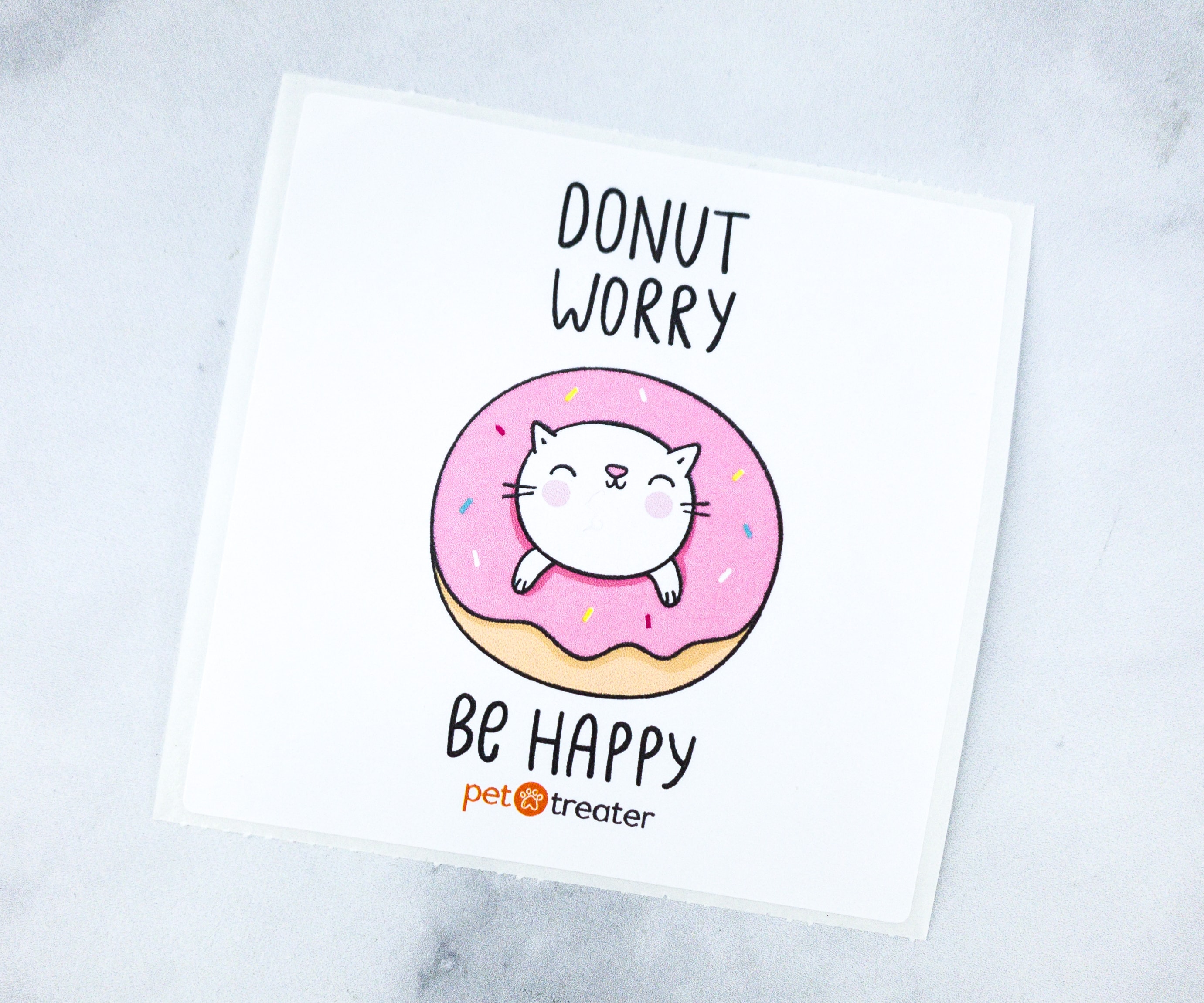 Sticker. We got an awesome sticker from Pet Treater! It features a blushing cat inside the donut hole, and also reminds us to "donut worry and be happy"!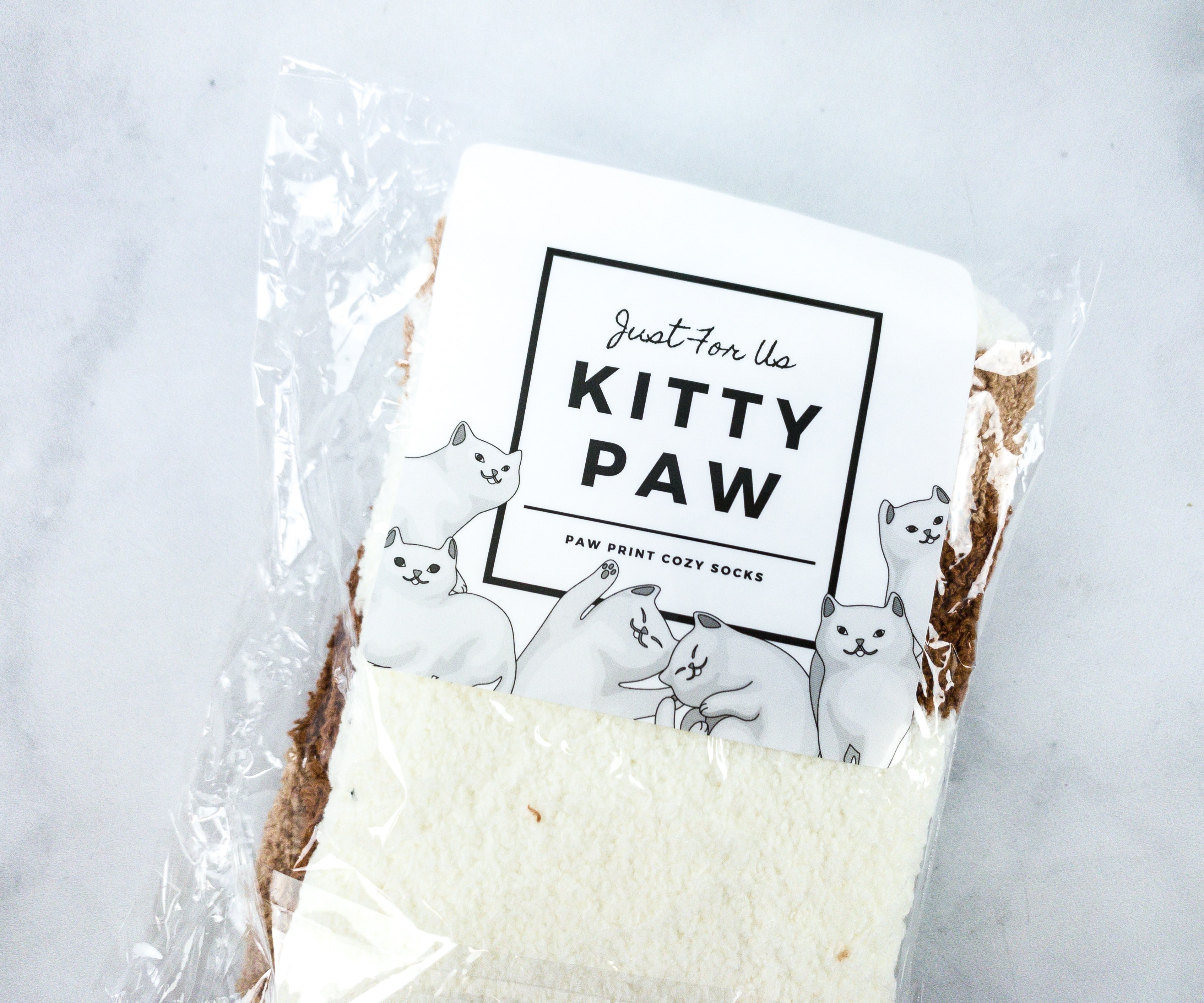 Just For Us Kitty Paw Paw Print Cozy Socks. Here's the pair of cozy and warm kitty-inspired socks!
It looks like the socks are based on a brown calico kitty! It's so cute and fuzzy, perfect for lounging on the sofa while reading a book or binge-watching a new series!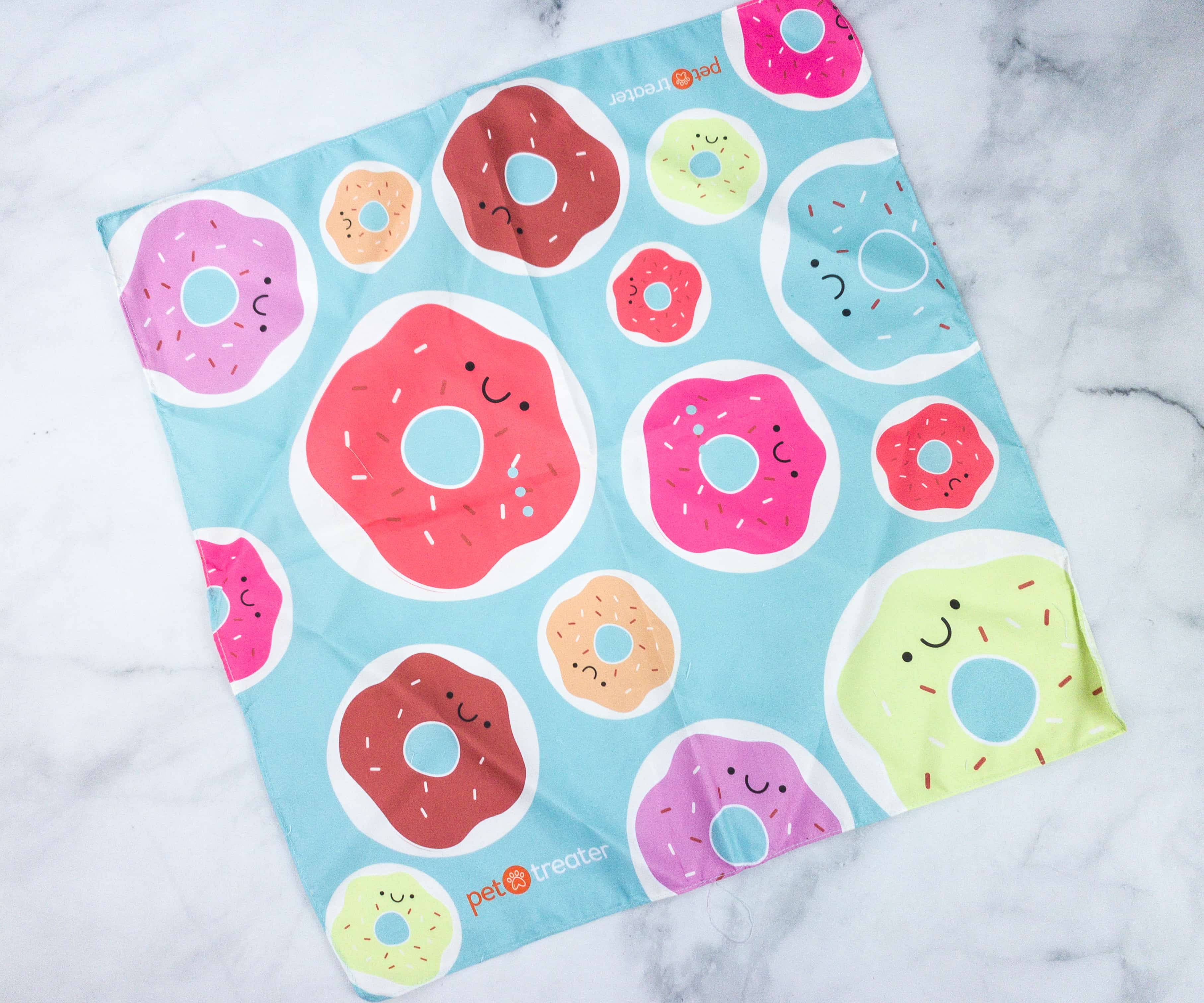 Bandana. Pet Treater is always sending us cute bandanas, and this month, we got one with a donut print!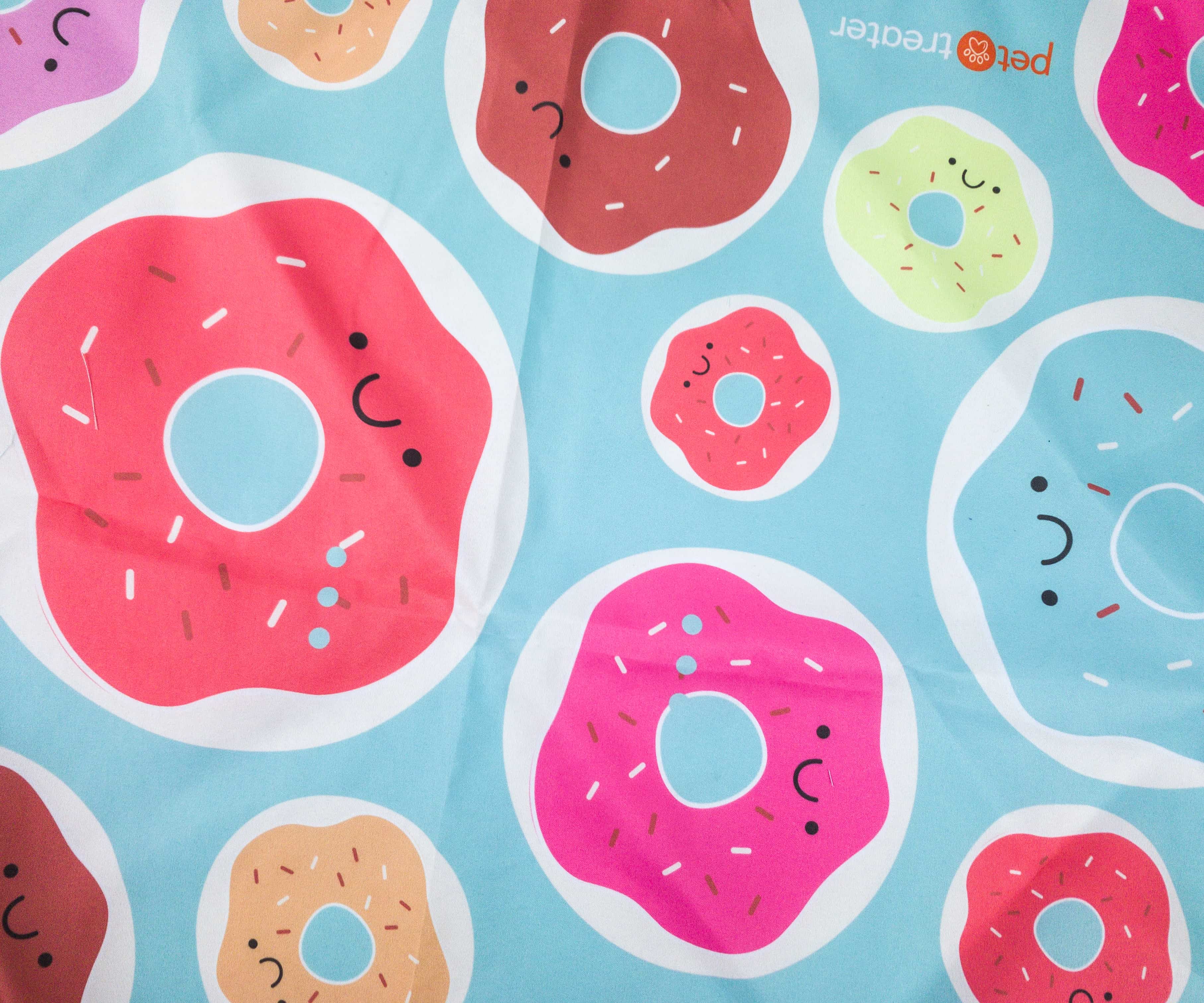 The donut illustrations are so colorful and adorable!
The bandana can be easily tied, and the fabric is soft and lightweight.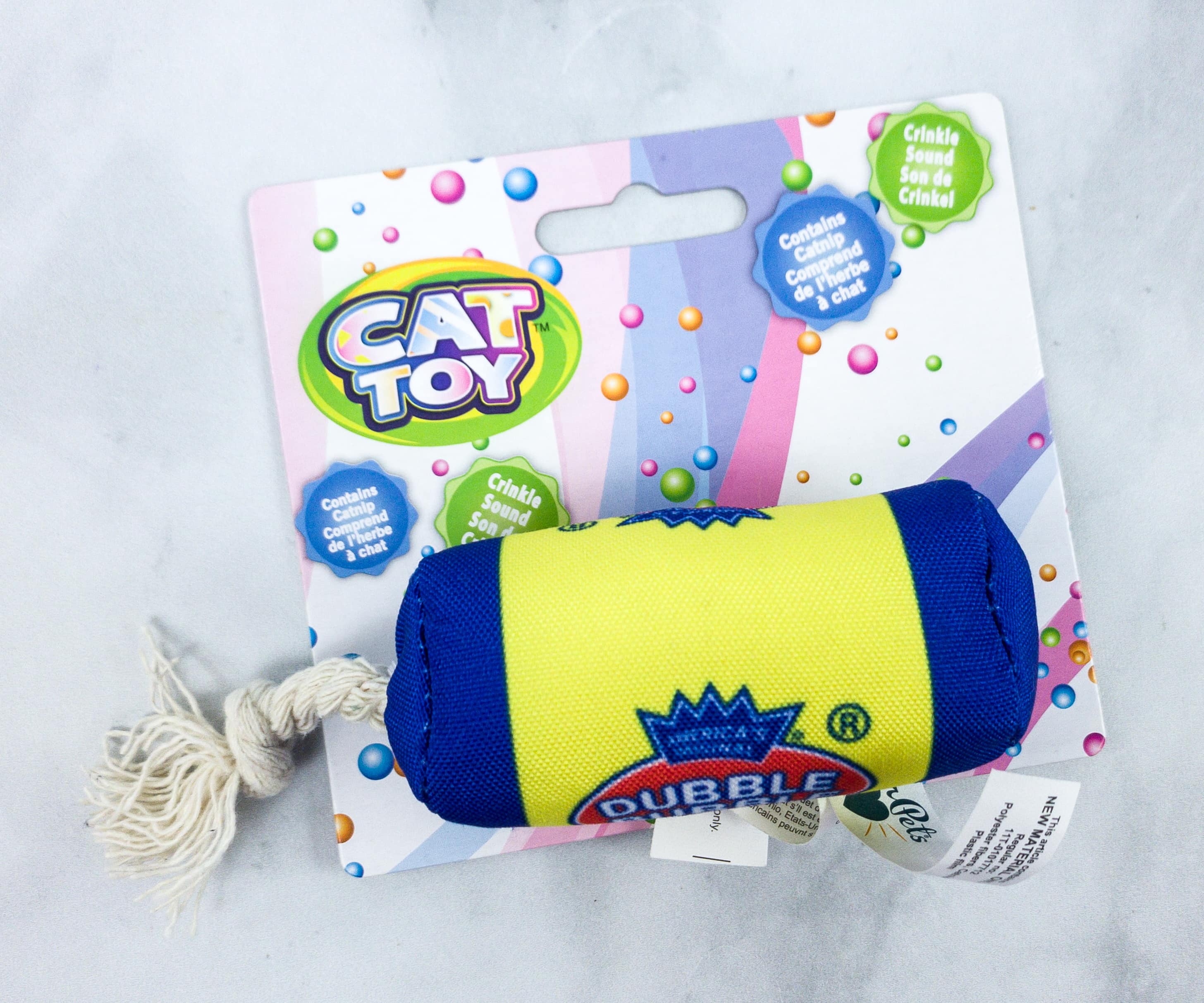 OurPets Dubble Bubble Plush Pet Toy ($5.99) This Dubble Bubble inspired toy makes such a good toss toy for active cats!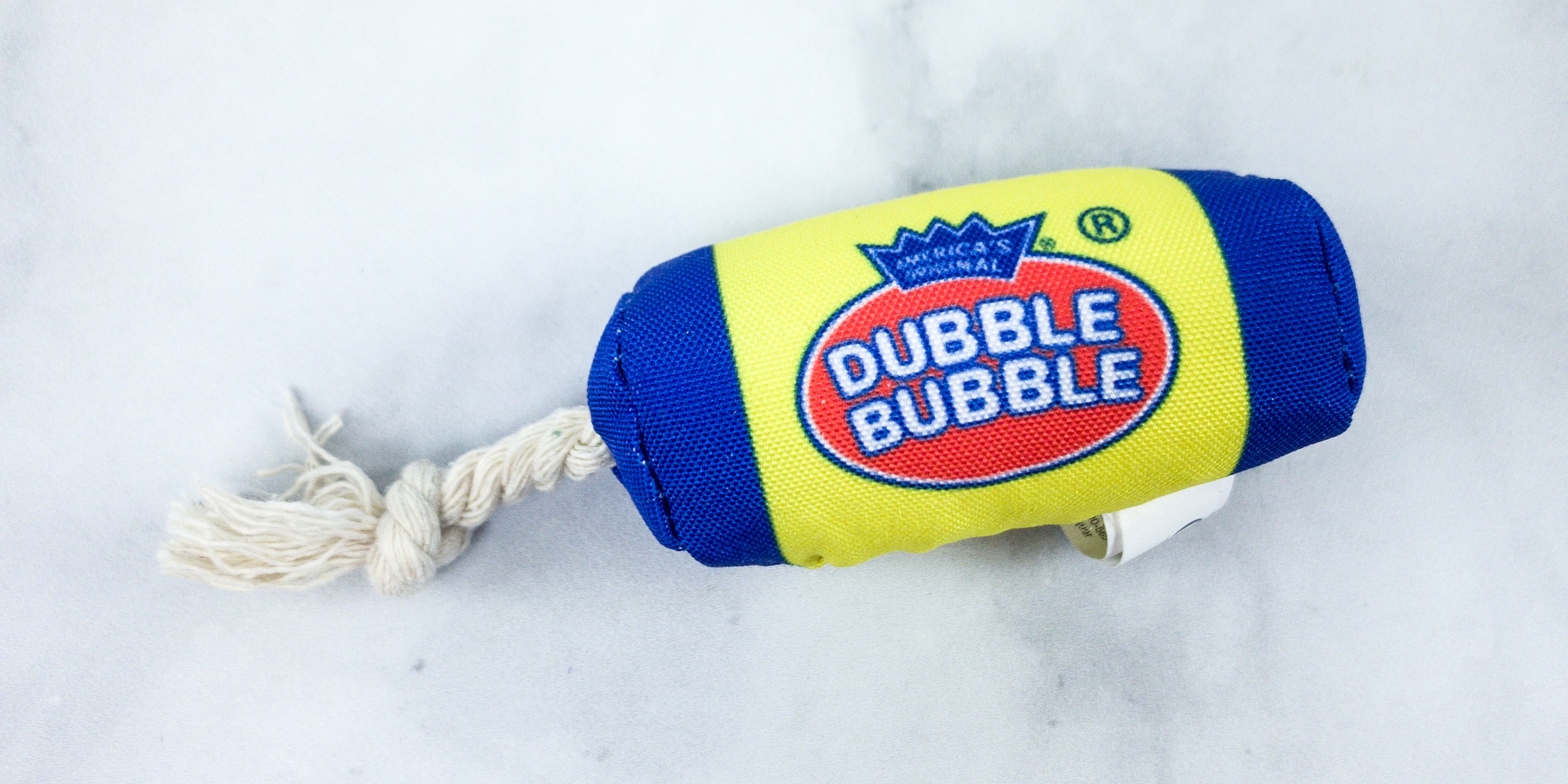 It's made with lightweight yet sturdy canvas, and also comes with a rope on one end.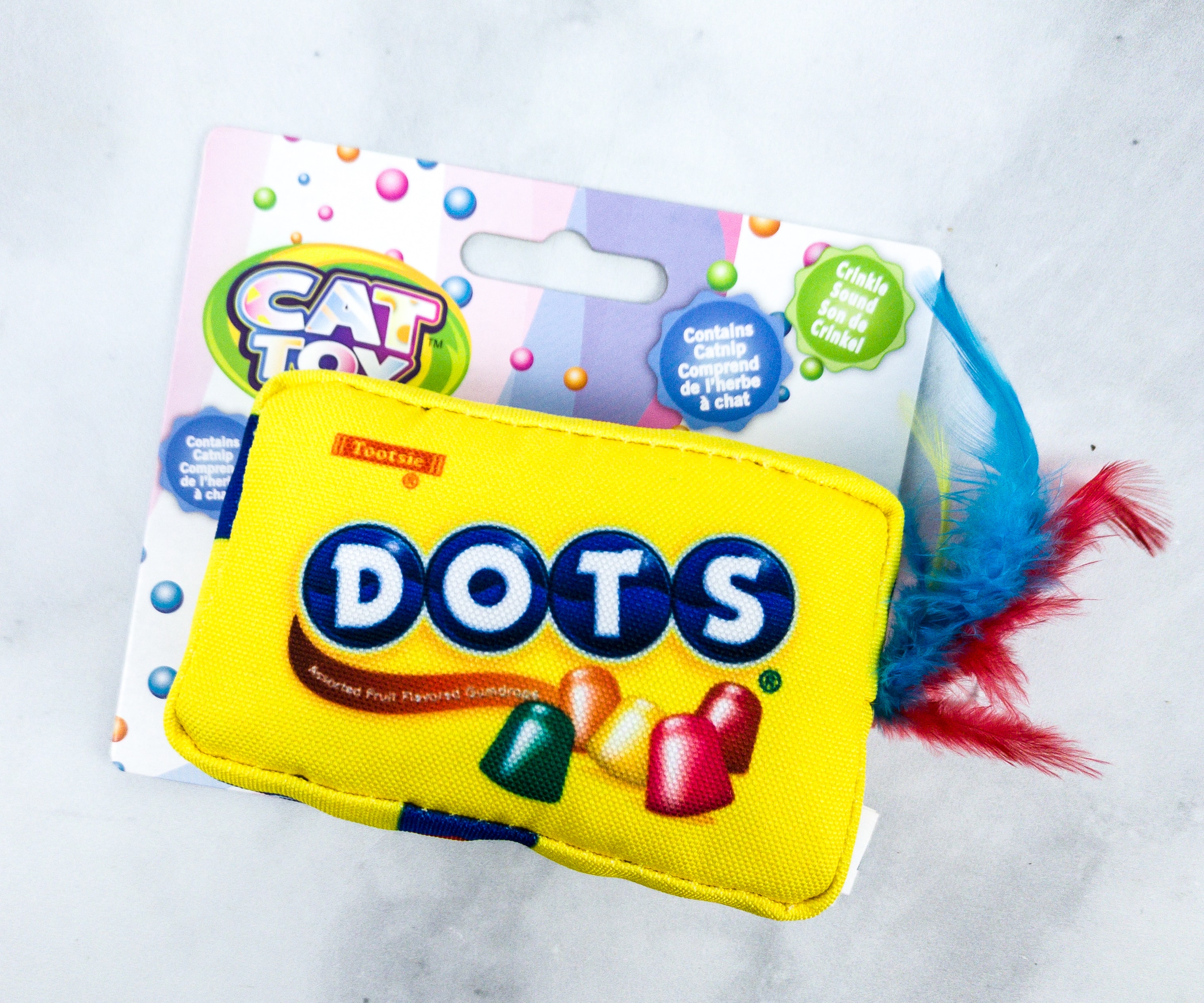 OurPets Dots Plush Dog Toy ($17.85) Here's another cat toy based on a sweet candy, and this time it features the gumdrop, DOTS!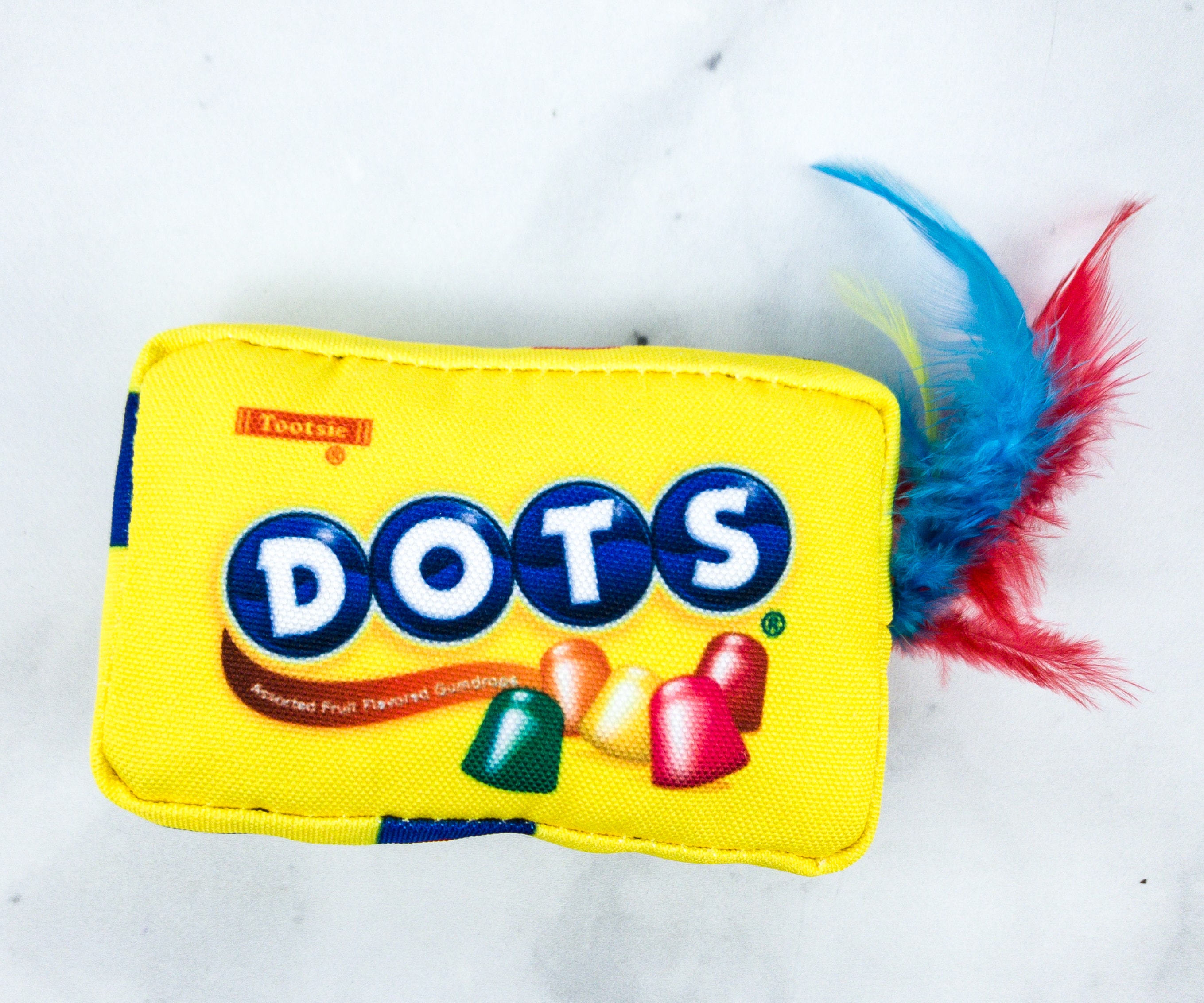 It's a canvas toy that cats can wrestle around. It even comes with a colorful feather on one side, which you can use to make the kitties chase it.
It's Purely Natural 100% Pure Dried Buffalo ($3.99) These are dried 100% pure buffalo strips, a good alternative to beef as they're leaner, higher in protein, and lower in cholesterol. They also have a higher concentration of iron and essential fatty acids!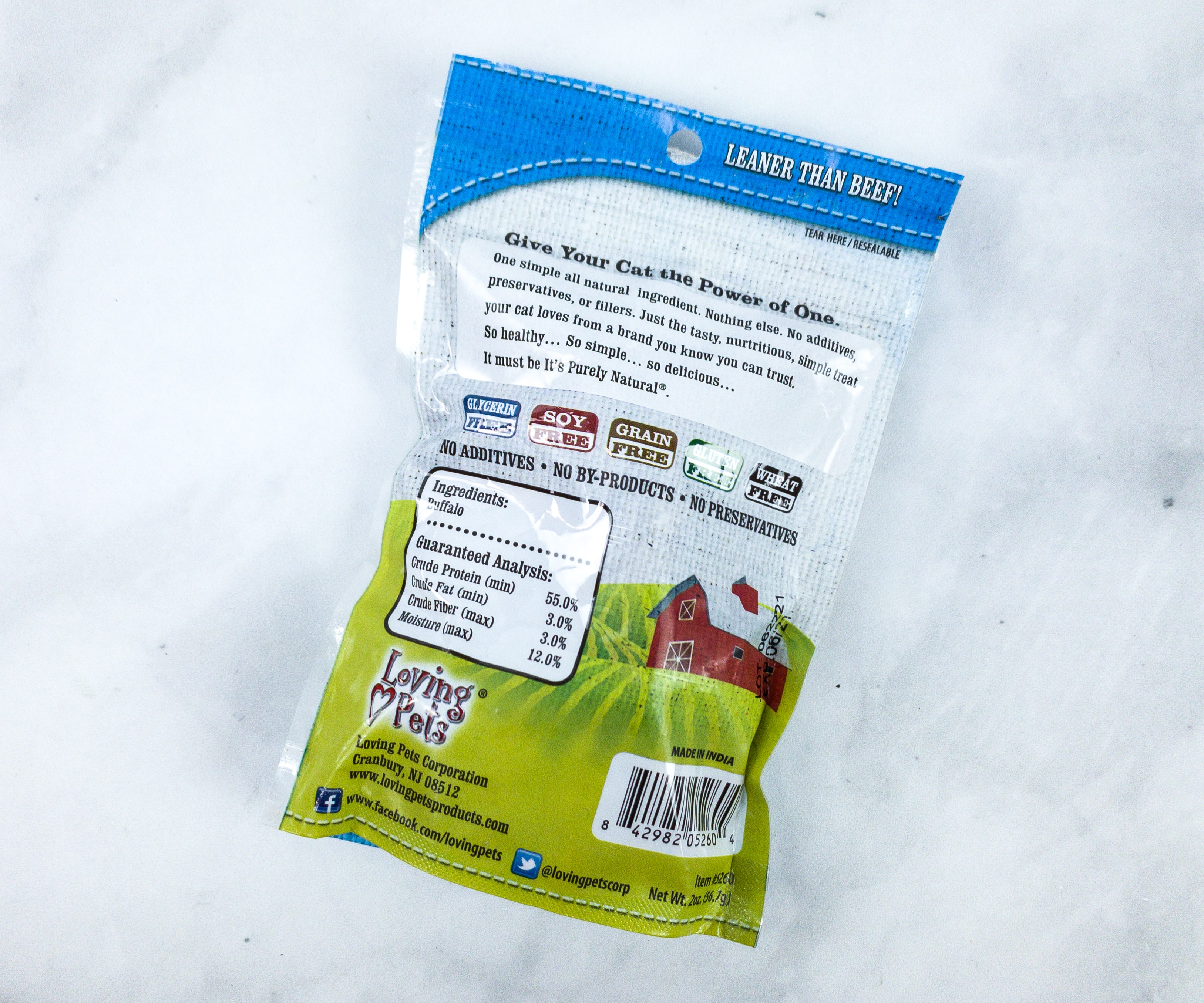 This treat is also wheat-, gluten-, soy-, grain-, and glycerin-free and does not contain additives, fillers, by-products, and artificial preservatives.
They may be dried strips of meat but they are soft to chew, and bite-sized, which can make it easier for the cats to chew and digest.
Pampering your pet kitties is easier with the help of the Pet Treater Cat Pack! The box doesn't only contain stuff for your kitties, but for fur parents too! I really like the cozy and fuzzy paw socks, it's so cute! Also, the kitties will definitely have fun with the sweet kitty toys, and of course with the dried buffalo strips. The bandanas they are sending are also adorable. Your cats will thank you for getting them this amazing box, expect a lot of purrs from your fur babies!
What do you think of this month's Pet Treater Cat Pack?