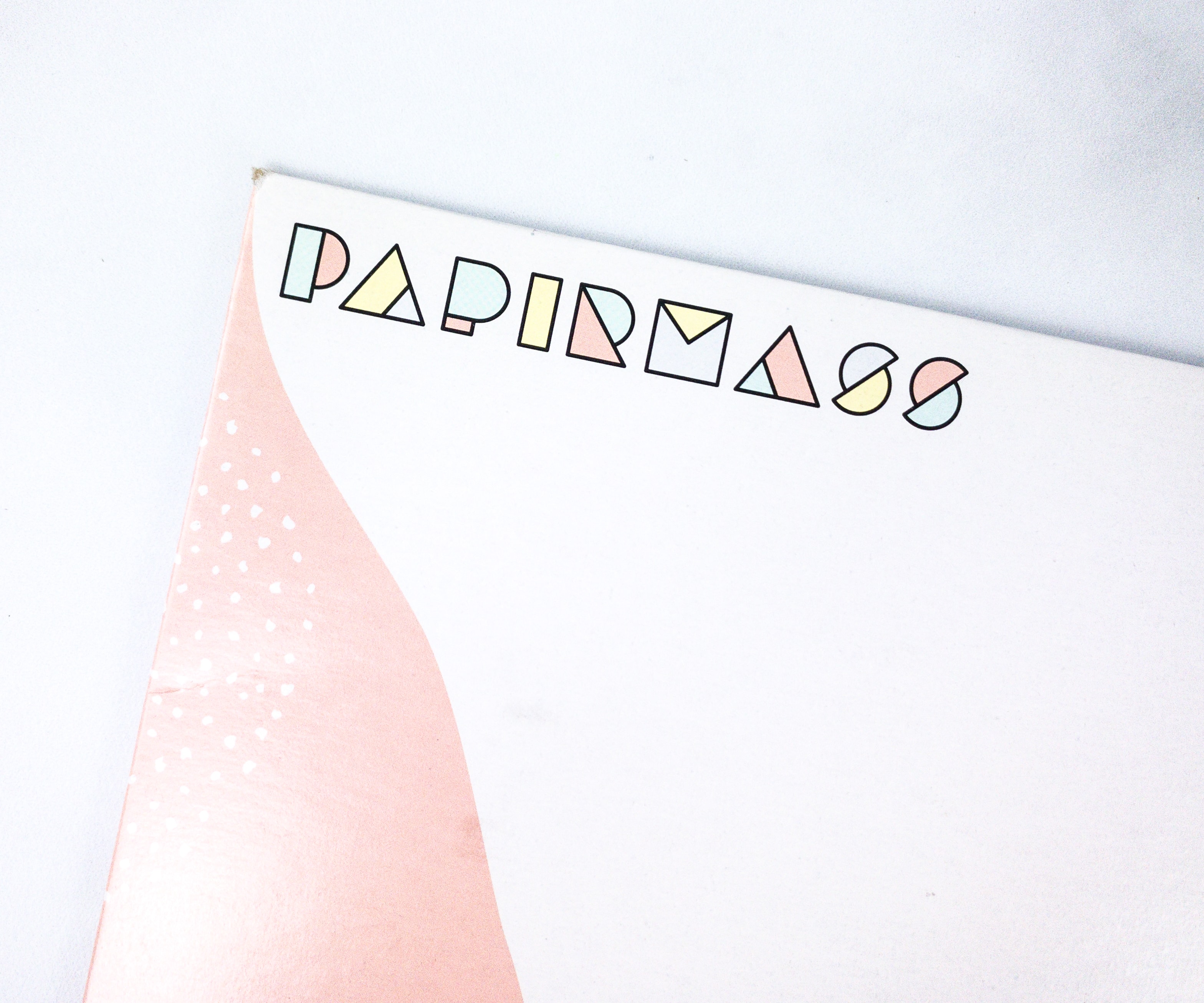 Papirmass is a monthly art print subscription. Each month, you'll get an art print to satisfy your art and cultural curiosity – delivered right to your doorstep. You'll never have trouble adding a new art print for your collection since Papirmass is the perfect way to discover new and upcoming great artists. It ships worldwide (with free shipping!) from Canada. This subscription ships monthly, but requires a minimum subscription of 3 months for $48. Subscribe for a longer term to take advantage of a bigger discount with our coupon!
The prints are wrapped in custom-printed rigid mailers to protect the print.
DEAL: Get 25% off on any subscription! Use coupon code HELLO25.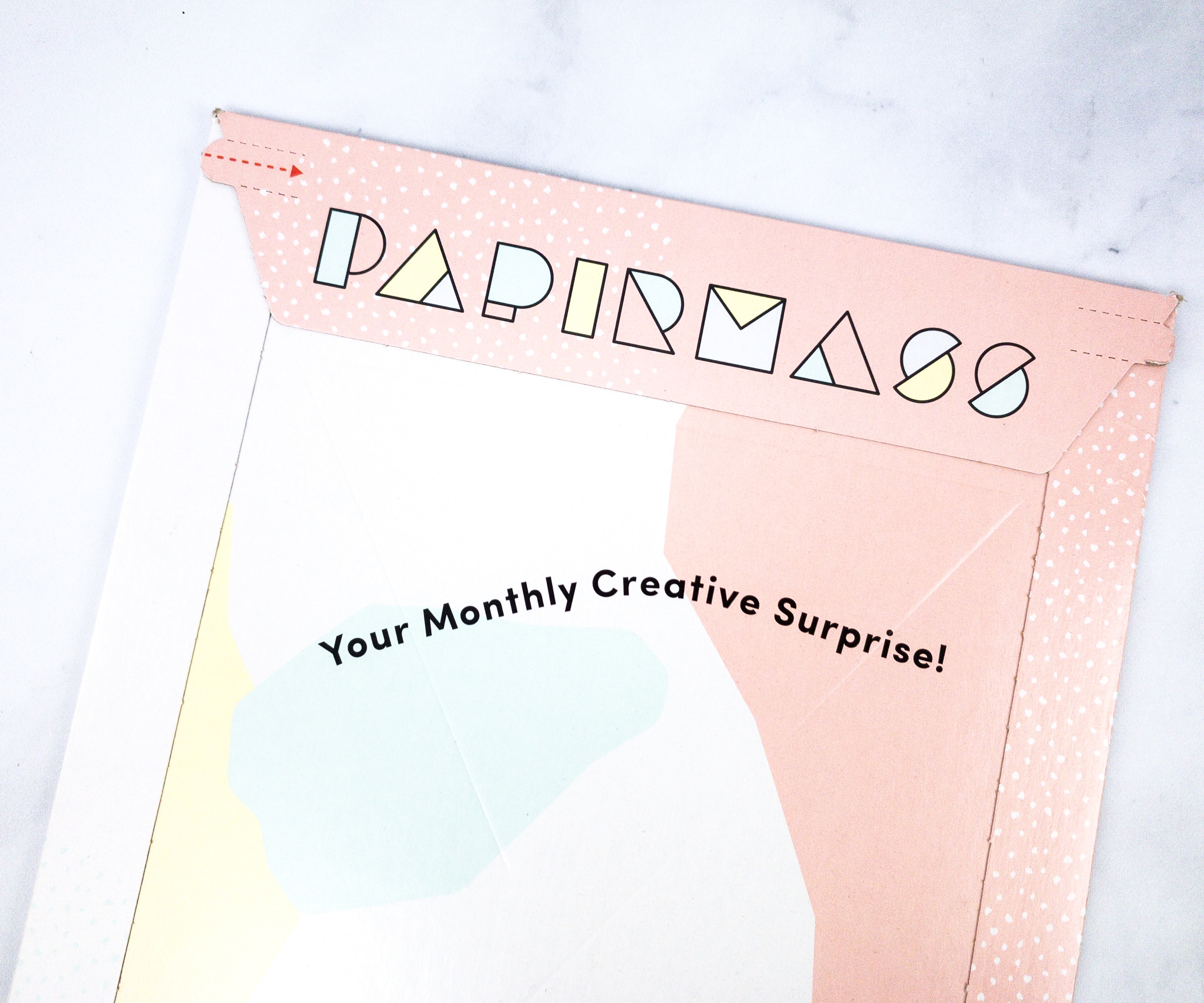 It was perfectly sealed when it arrived from the mail.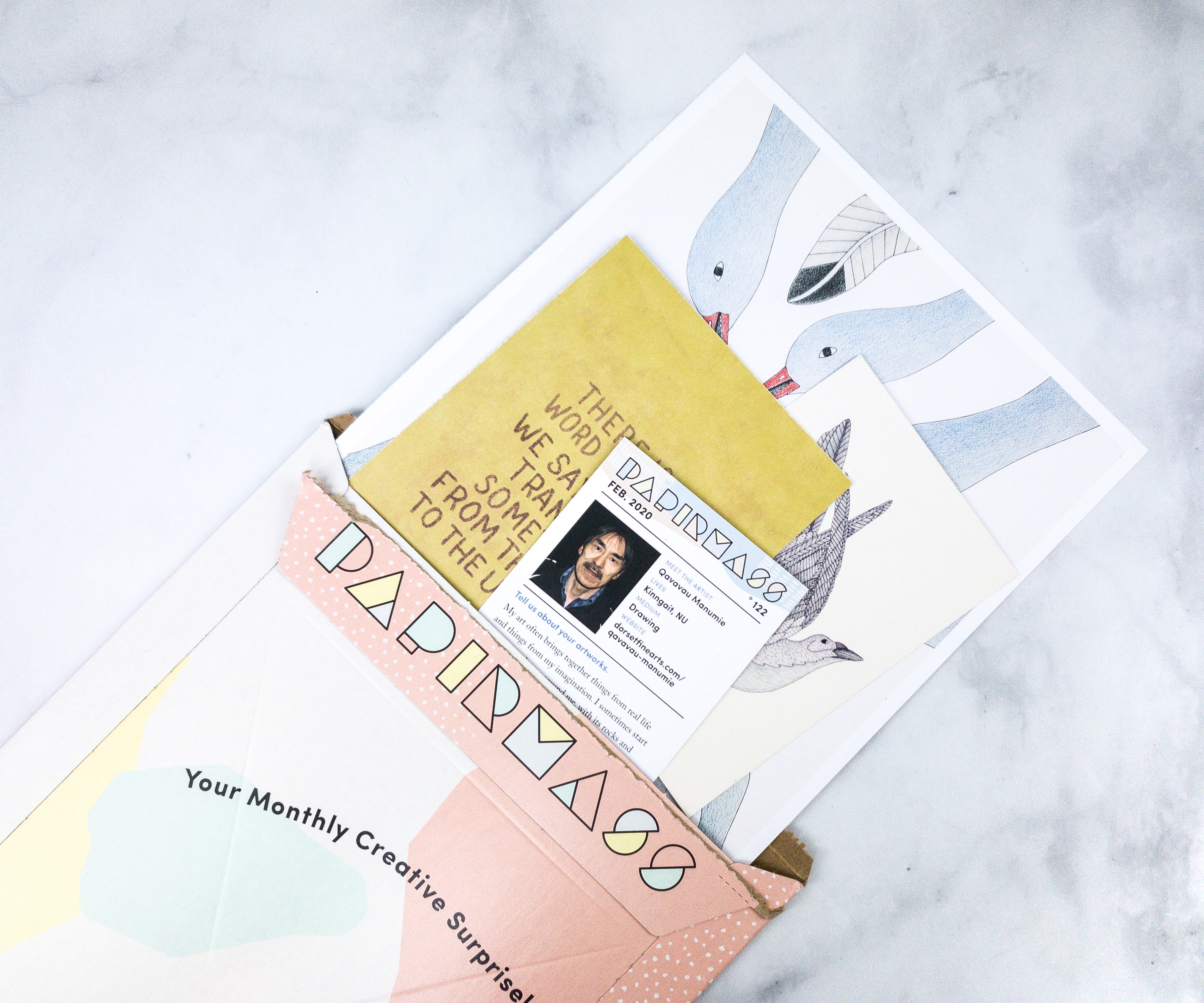 Surprise!
Every print arrives with a mini-interview of the artist. This month, we have Qavavau Manumie, an artist from Kinggait, NU.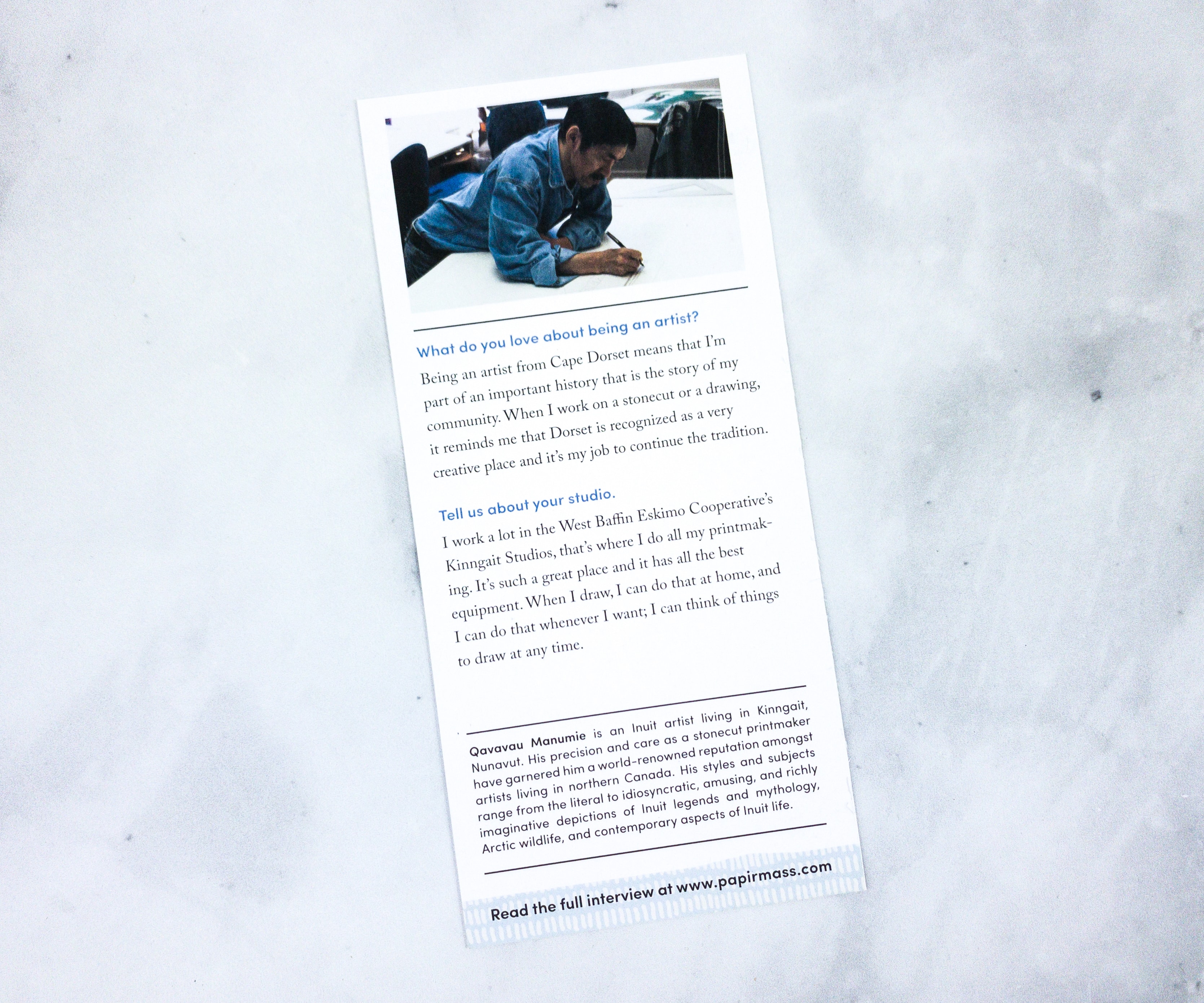 It gives us a glimpse of the artist's creative process.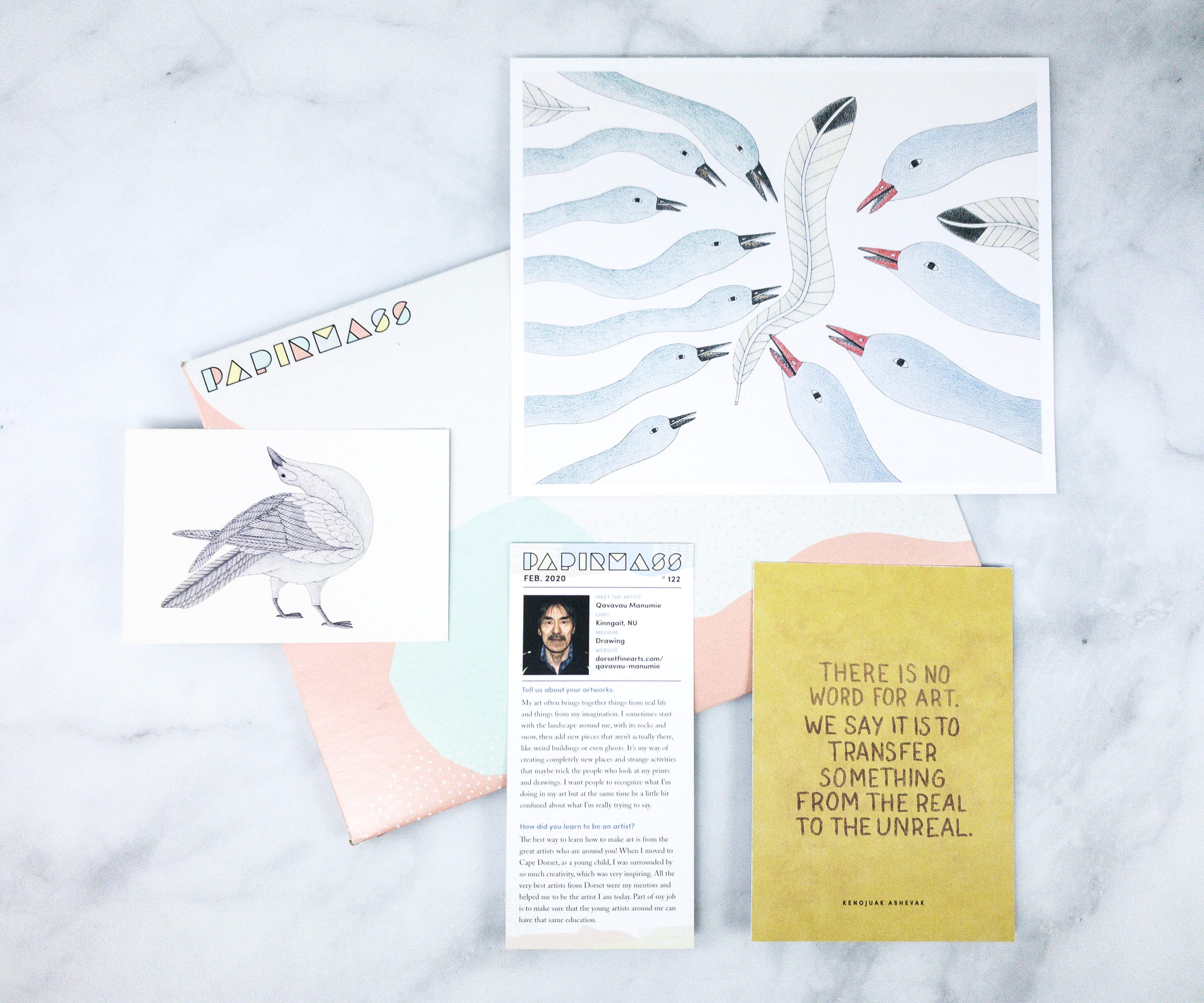 Everything in my pack!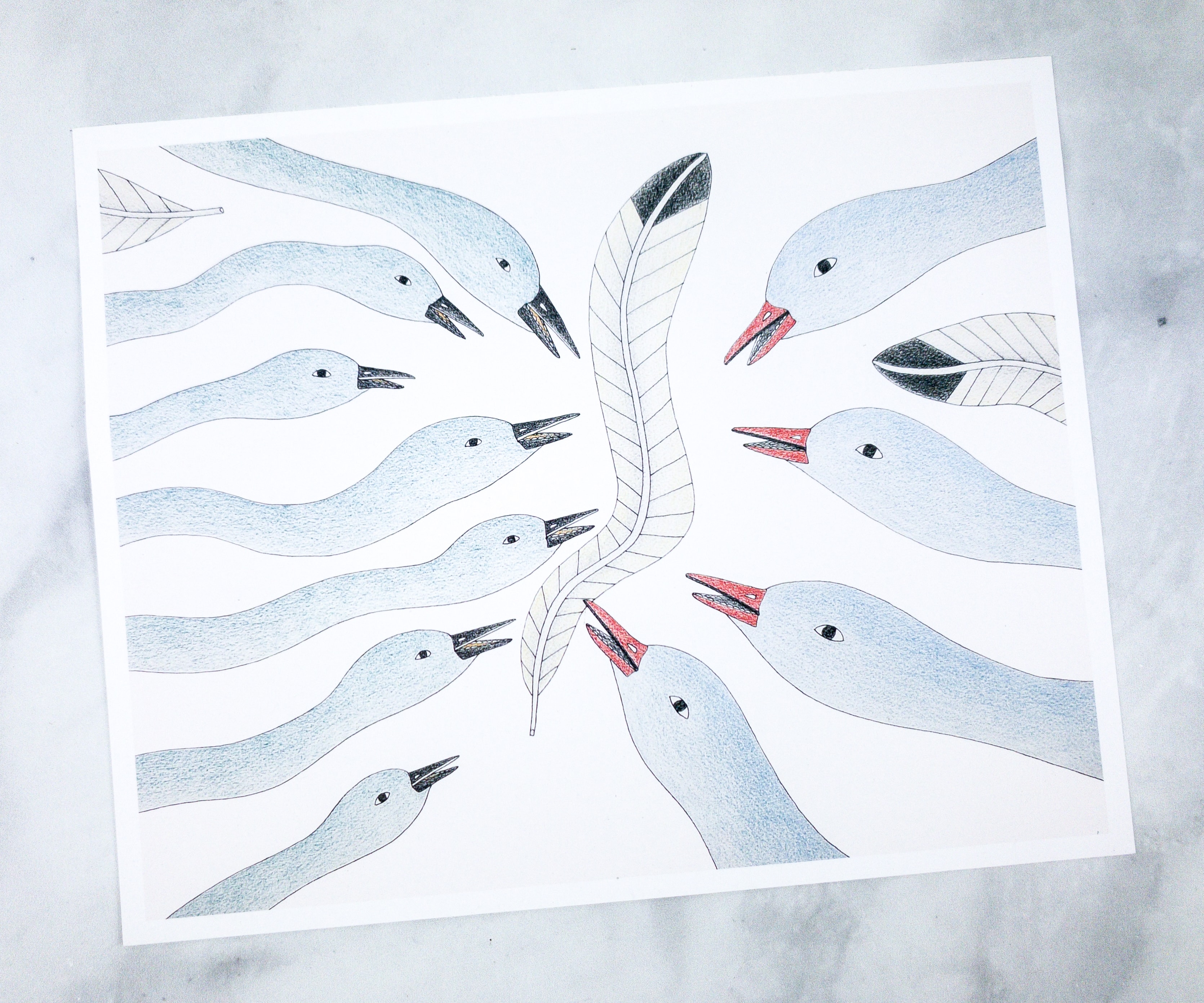 "Untitled" Art Print by Qavavau Manumie. Qavavau Manumie is an Inuit artist. He bases most of his artworks from real life, then adds other details from his imagination, which makes his creations eccentric. He likes people who look at his art to recognize them at first, then get confused afterward. This art print is a perfect example where the birds seem like they're fighting over the feather!
The back of the artwork gives us more information about the art piece, like the print method used, display suggestions, and more. You can also appreciate the artwork more by considering some questions listed and try to answer them.
"Untitled" Postcard. Here's another quirky art from the Inuit artist. I really like the feather details, but I'm wondering why the bird is positioned like that.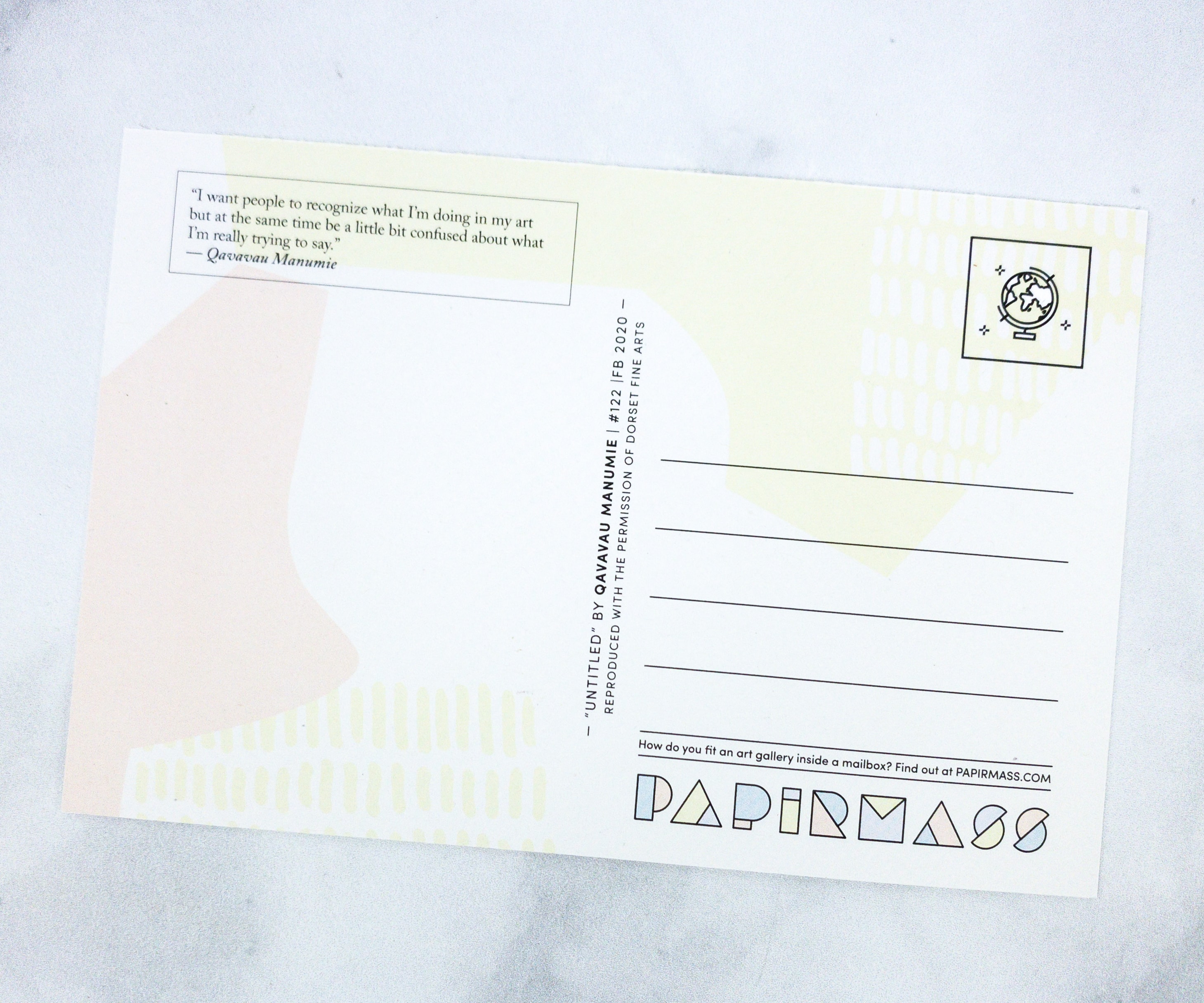 The back of the postcard shares the art style used by the artists. For this one, they also included some inspiring words from the artist:
I want people to recognize what I'm doing in my art but at the same time be a little bit confused about what I'm really trying to say.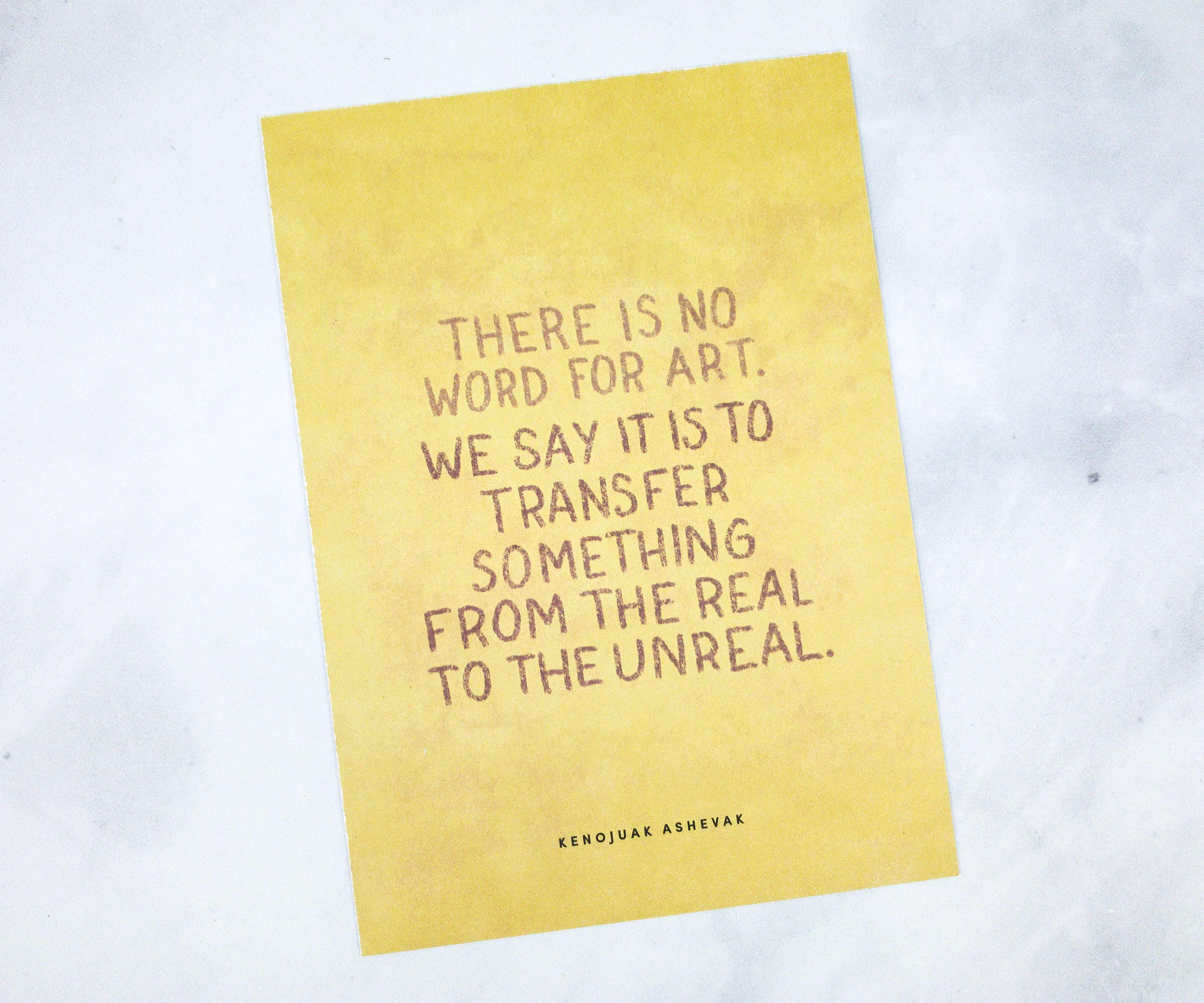 Papirmass Creative Card. This month's creative card features a beautiful quote by Kenojuak Ashevak:
There is no word for art. We say it is to transfer something from the real to the unreal.
At the back, there's an illustration of the feathers which you can color. They also encourage you to share the finished project on Instagram.
I like the featured artist's style, which features familiar images with peculiar details! If you're also into art or an aspiring artist looking for inspiration, this subscription is worth trying out. Aside from giving us information on artist styles, they also share stories, as well as tips and thoughts to ponder on. I'm excited to discover more artists through this subscription!
What did you think of this month's prints from Papirmass?