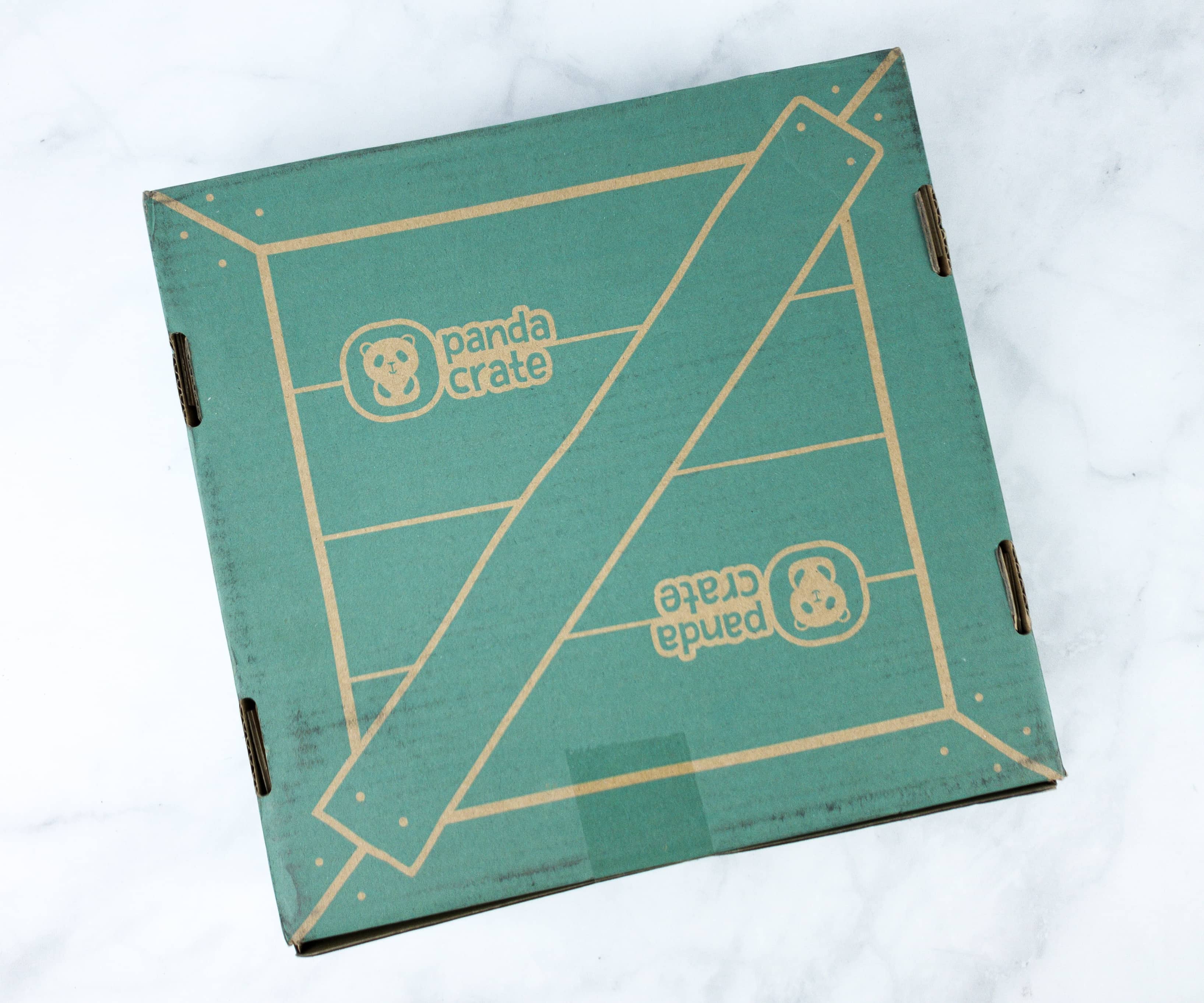 Panda Crate is a subscription from the KiwiCo family that's specifically curated for babies ages 0-2. Shipping every other month, it costs $39.90 with free shipping to the US. This subscription is made for infants and toddlers to help in their early childhood development. Each box includes 5-6 learning toys and/or books ideal for child's age and stage, a copy of wonder magazine, Activity Cards to promote learning and development, and Beyond the Crate Cards to help you bond and explore with your child. All products from this box are designed by experts and backed by researchers at Seattle Children's Hospital.
DEAL: For a limited time save $12 on your first box! No coupon code needed, just use this link to get the offer!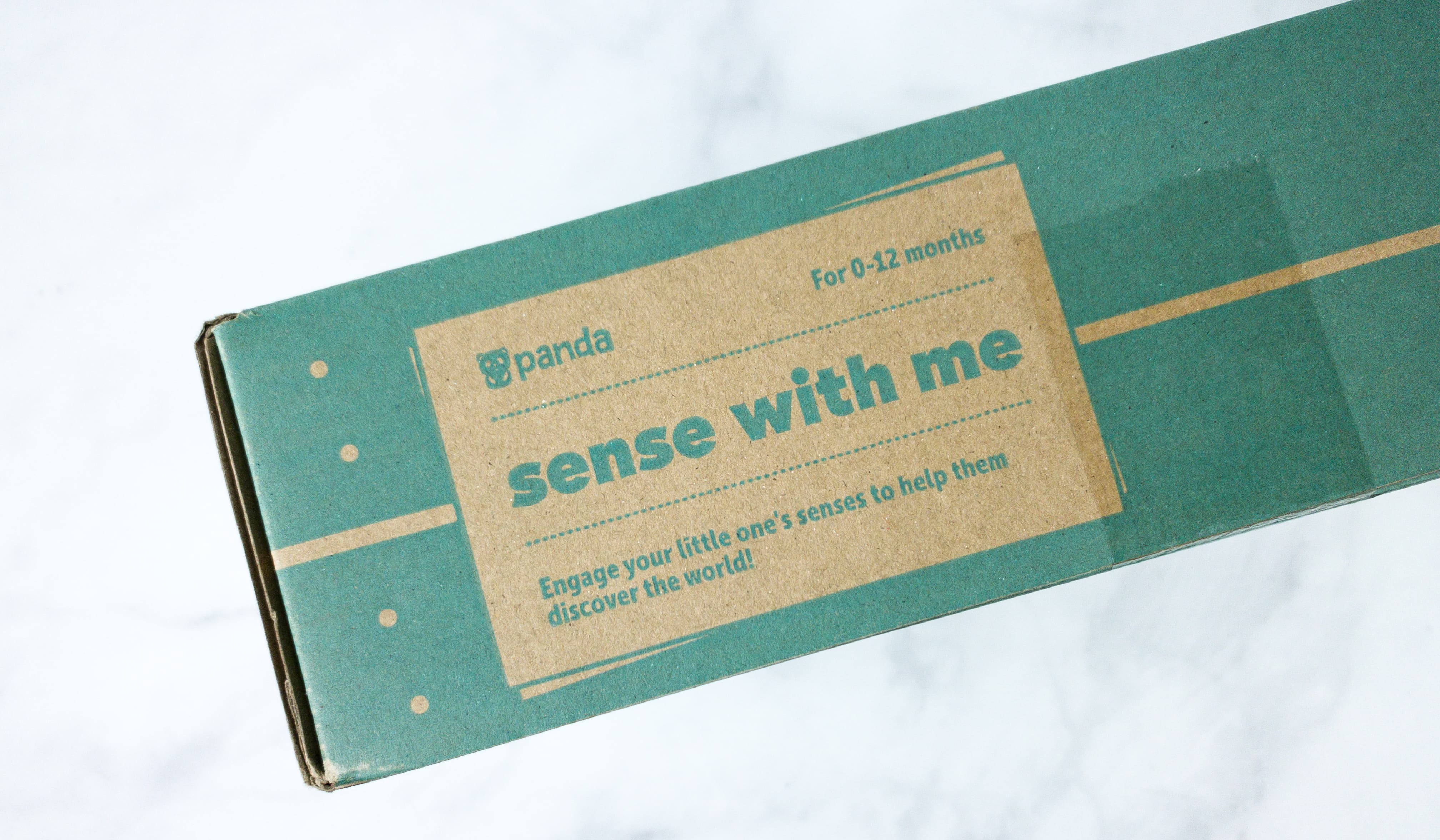 It's the SENSE WITH ME box!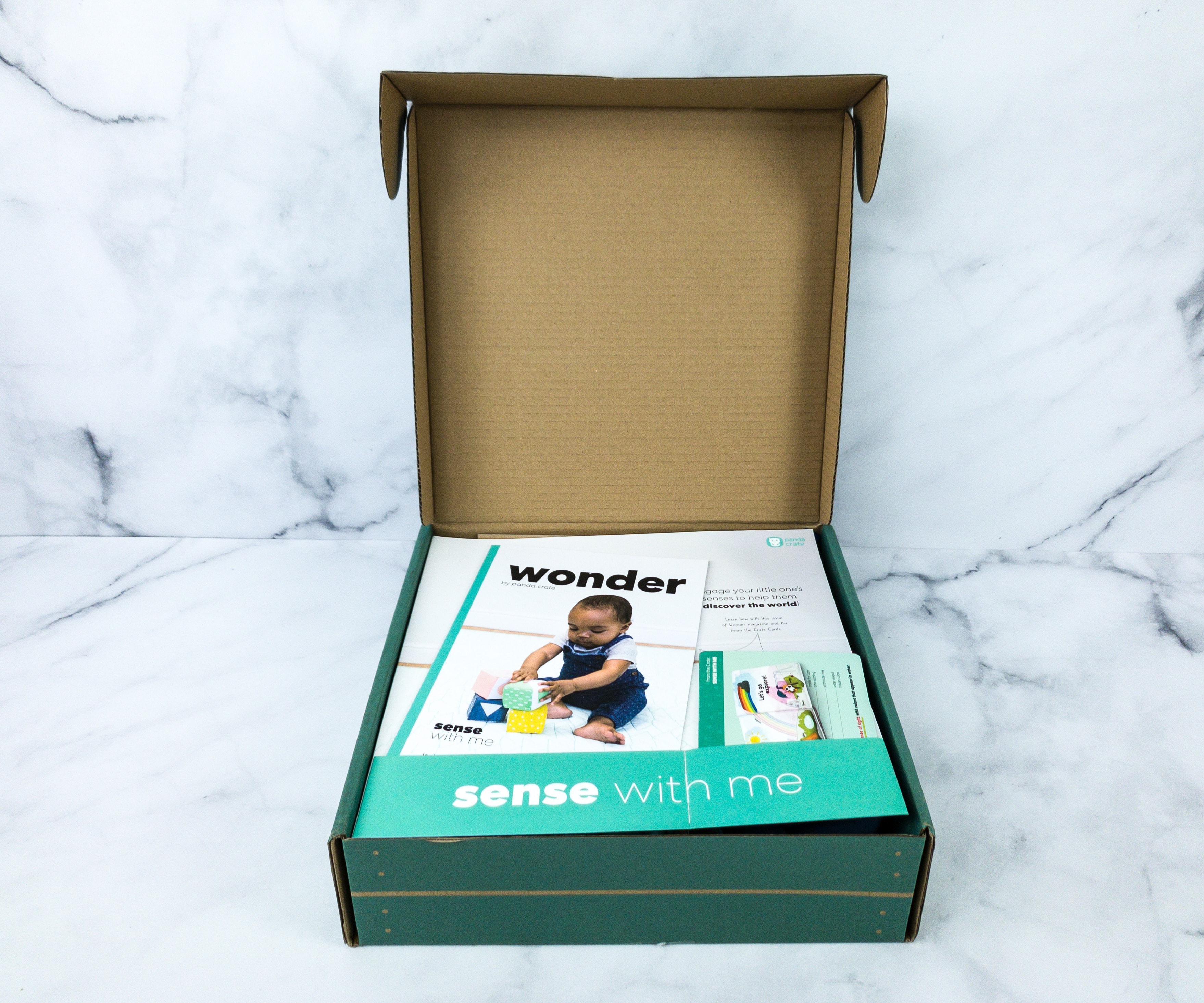 Everything is placed inside this cute green box!
The box looks full, and we're excited!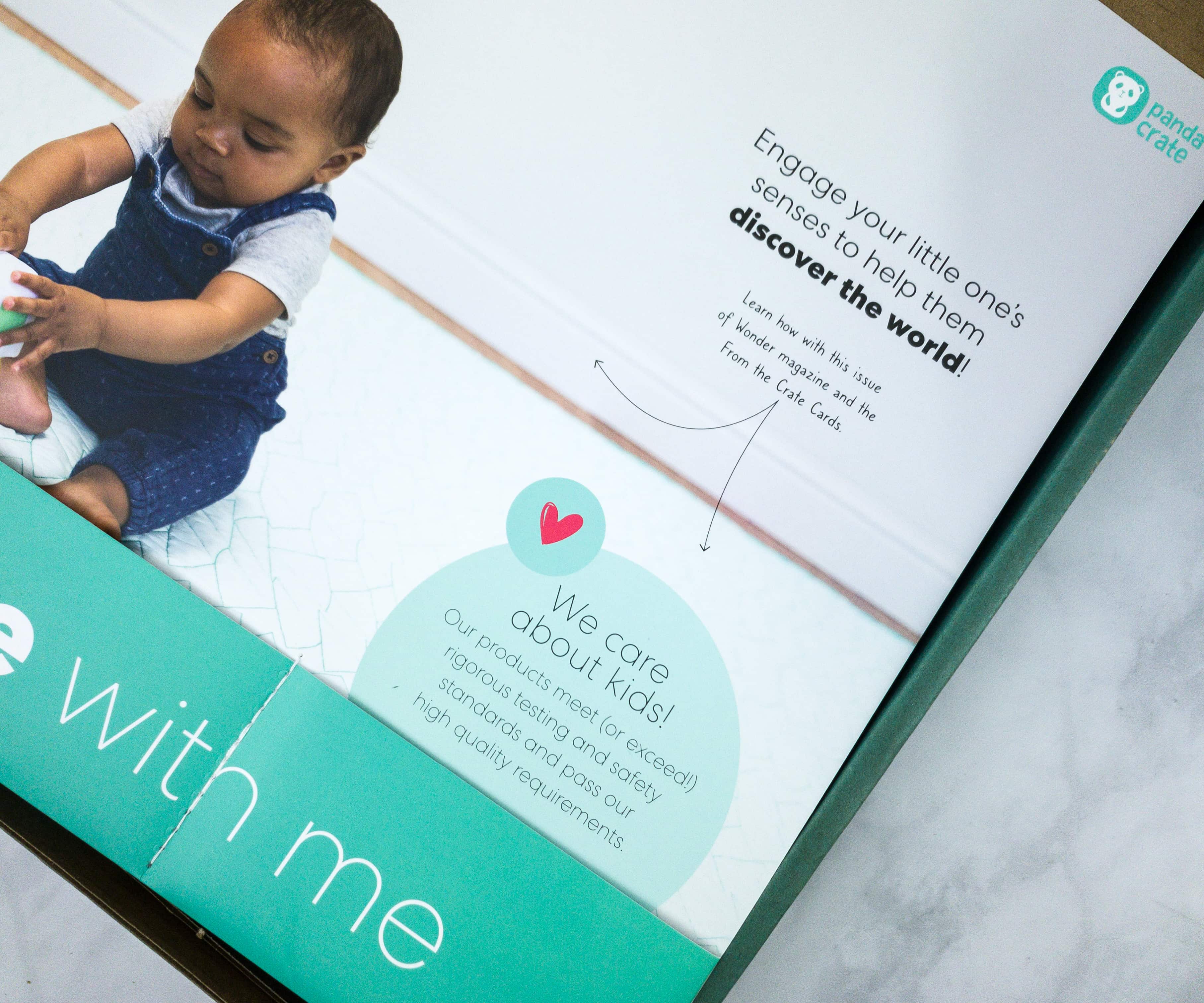 It comes with a Wonder Magazine and a card.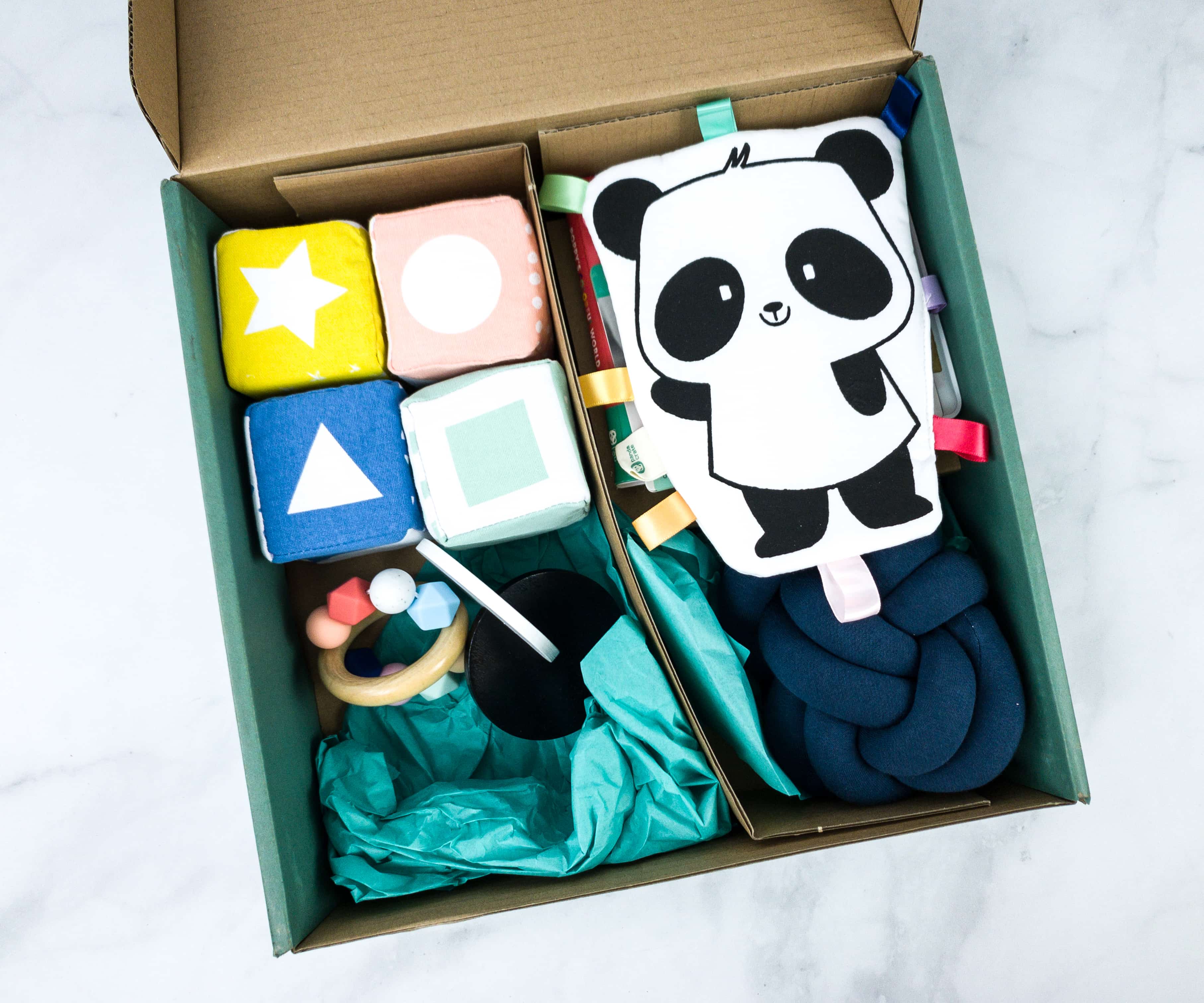 There's no extra packaging inside but everything came in perfect condition.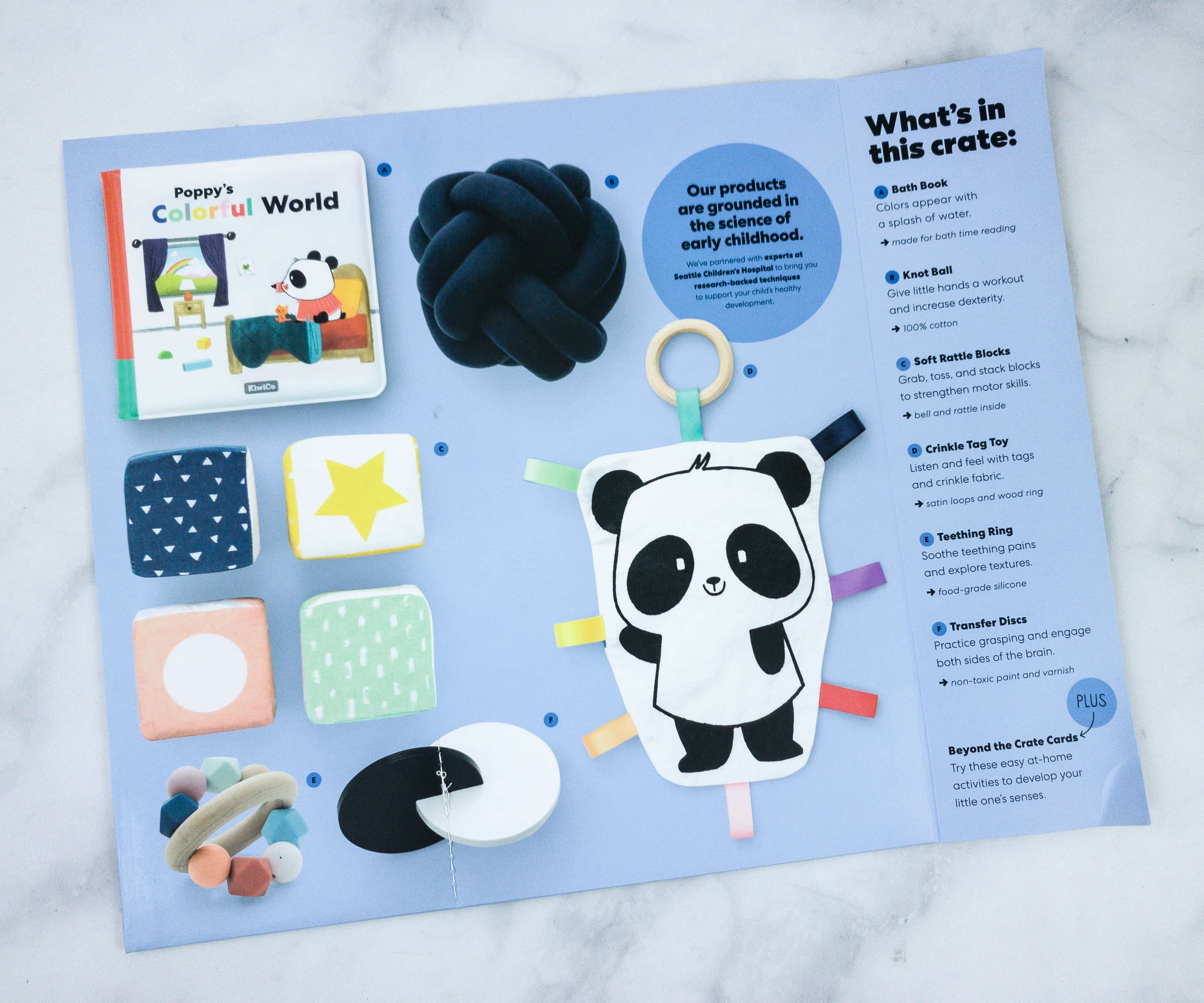 Everything in the box is listed down on this page, and they also provided a picture and bits of information about each of them!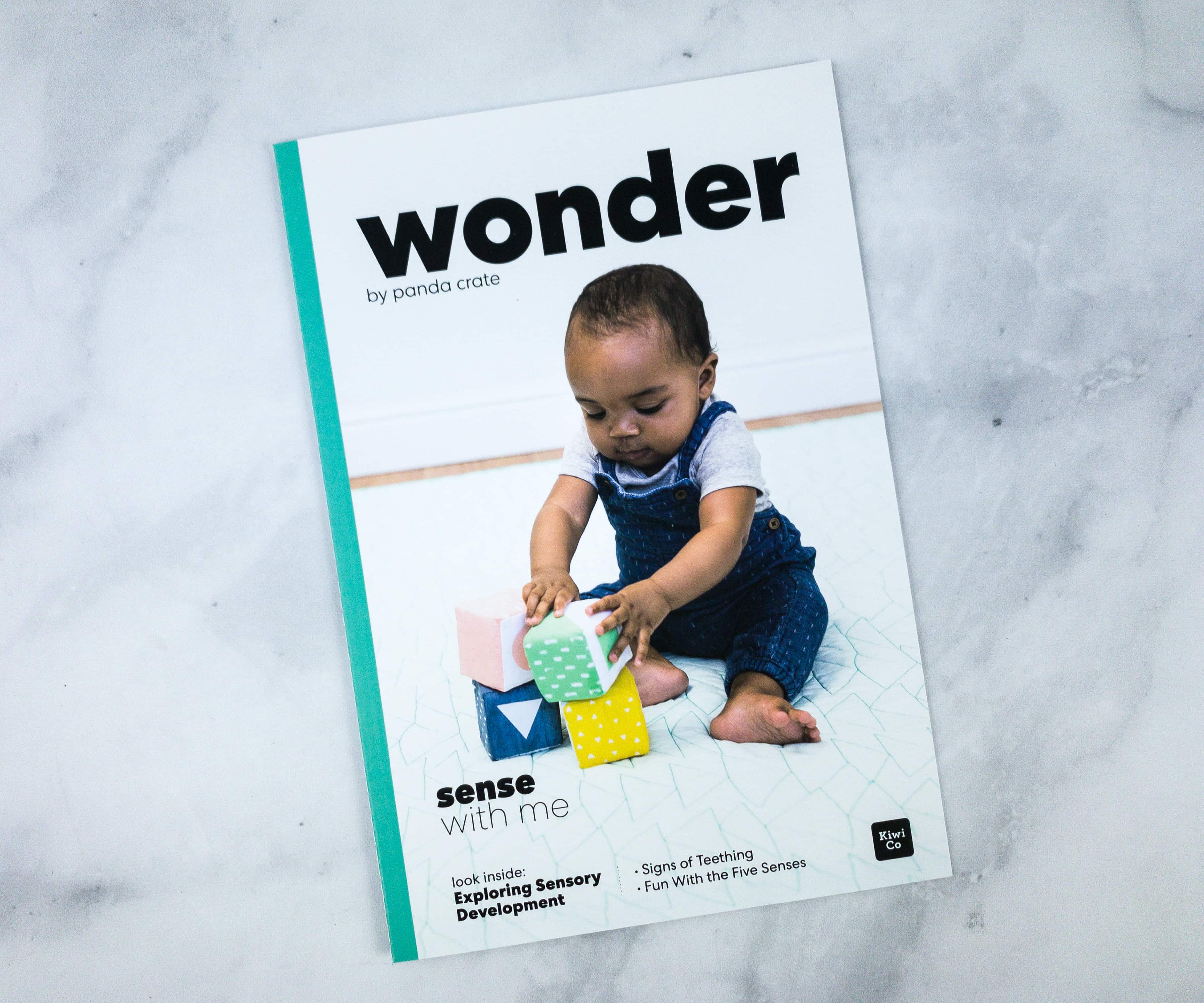 This month's Wonder Magazine includes special articles about Exploring Sensory Development, Signs of Teething, and more!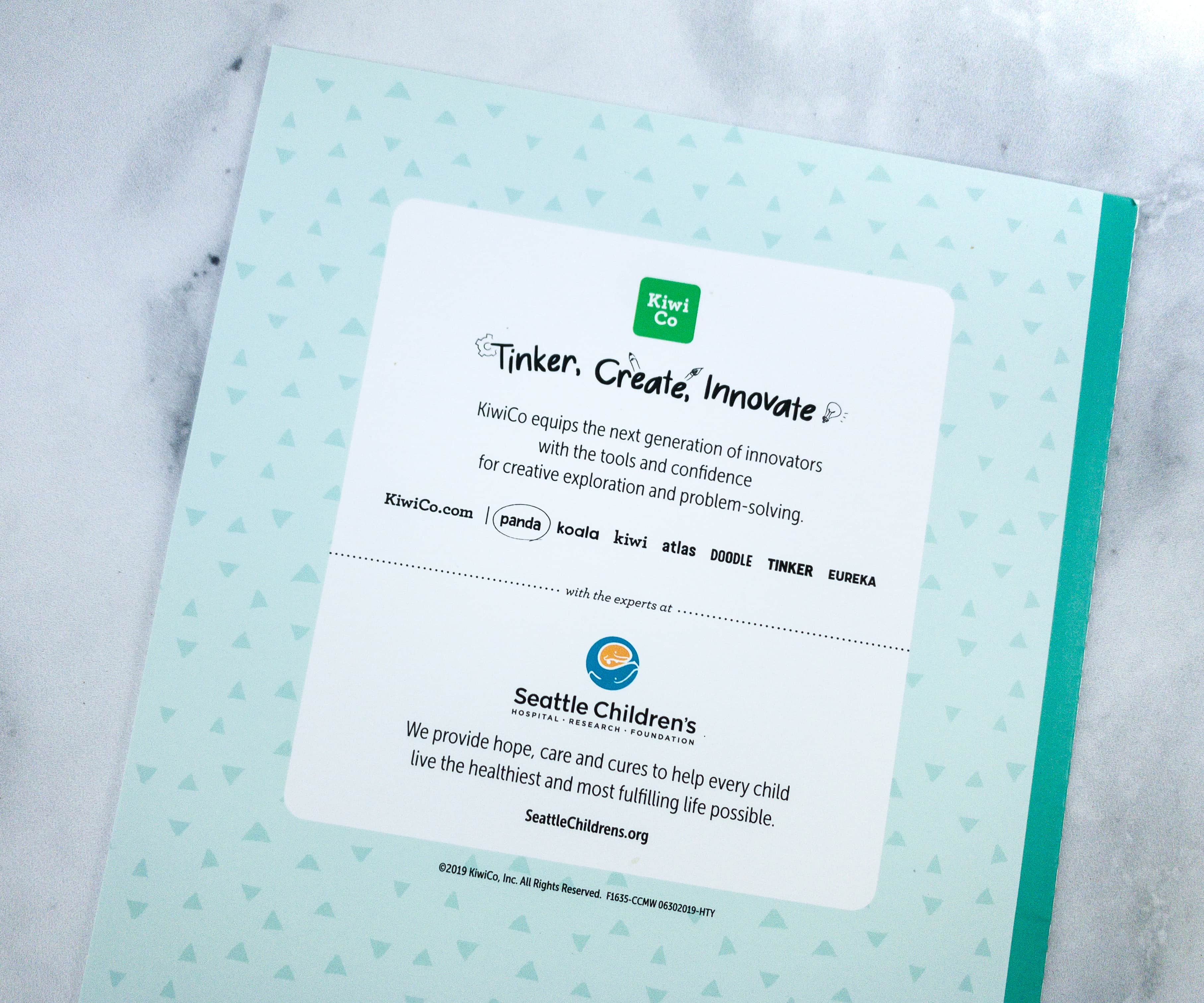 The back of the magazine presented us KiwiCo's goals for the next generation of innovators!
As usual, the booklet features a table of contents so you can easily get an overview of all the topics.
To help us understand more about our babies, they included this article that focuses on how babies are working on their sensory learning!
This article provides information about a baby's teething process. There are also different signs and ways to know that your baby is teething.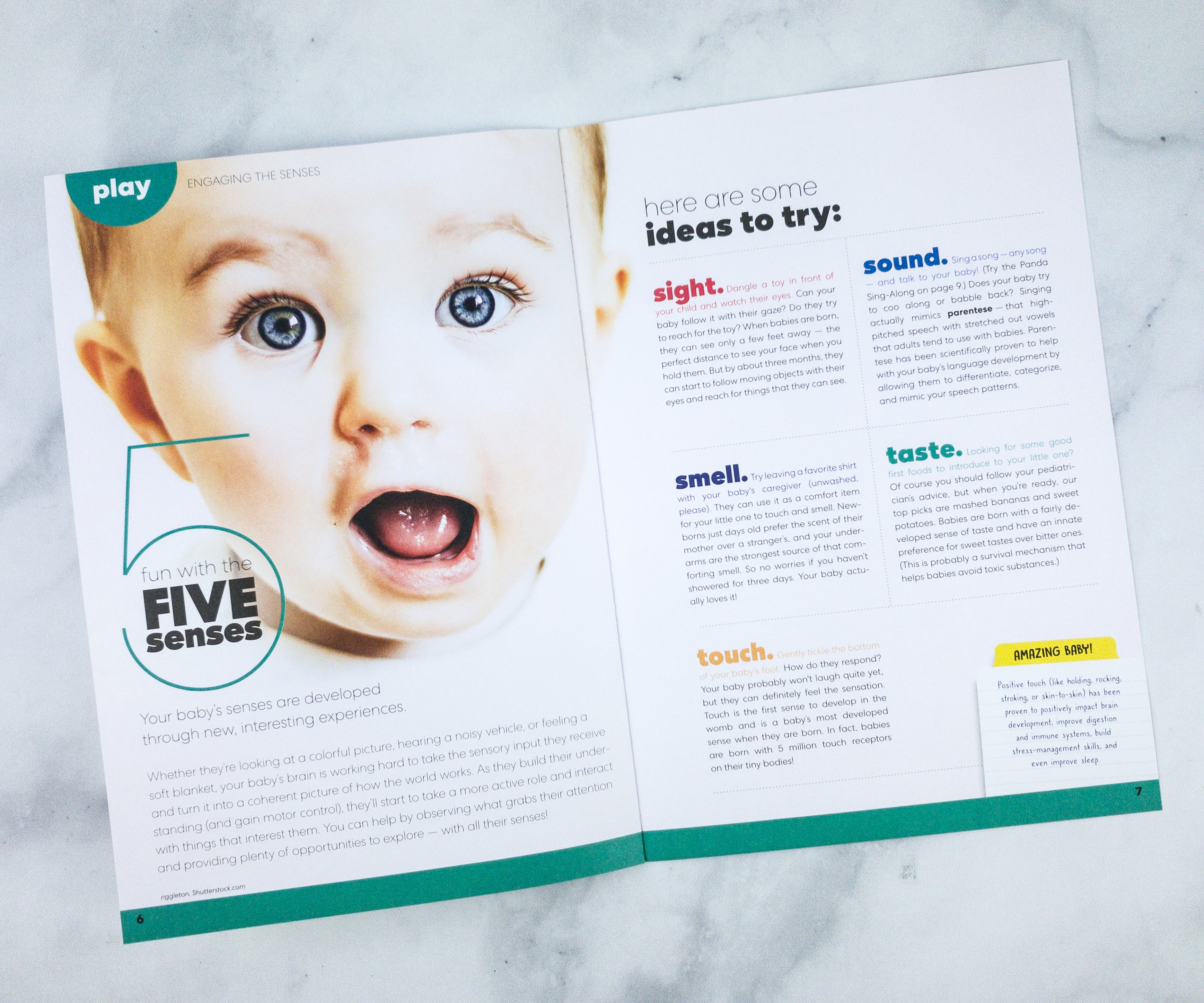 On this part of the booklet are some fun ideas that you can try to further improve all your baby's five senses.
Here's a column by Dr. Dimitri Christakis, which provides useful tips and advice for parents. This month, he answered why most babies put all the items they hold in their mouth.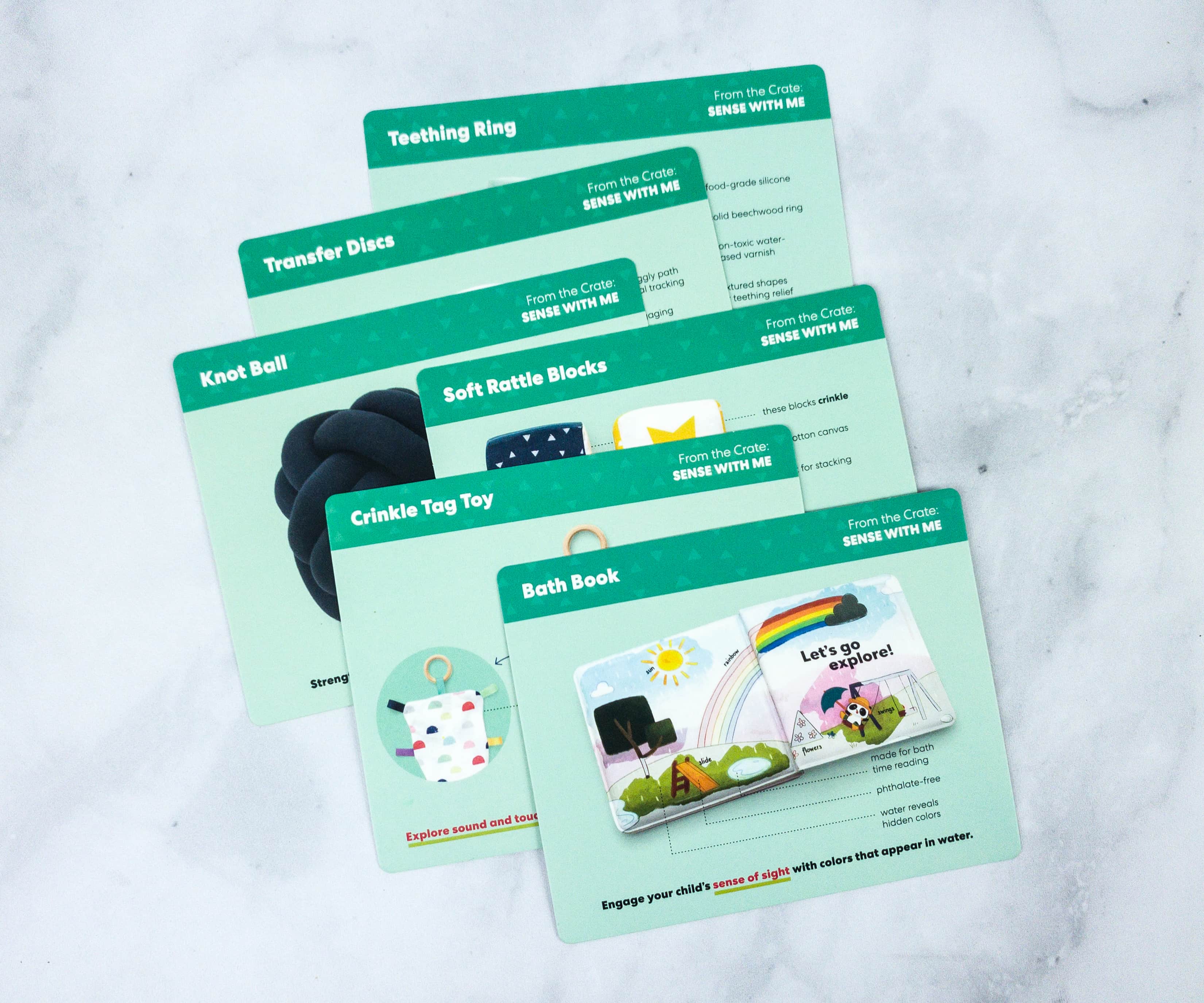 Here are the cards included inside this month's box that explains more about the items!
The back of the card provides essential information about each of their subjects, they even include a ParentProTip section for more useful parenting tips.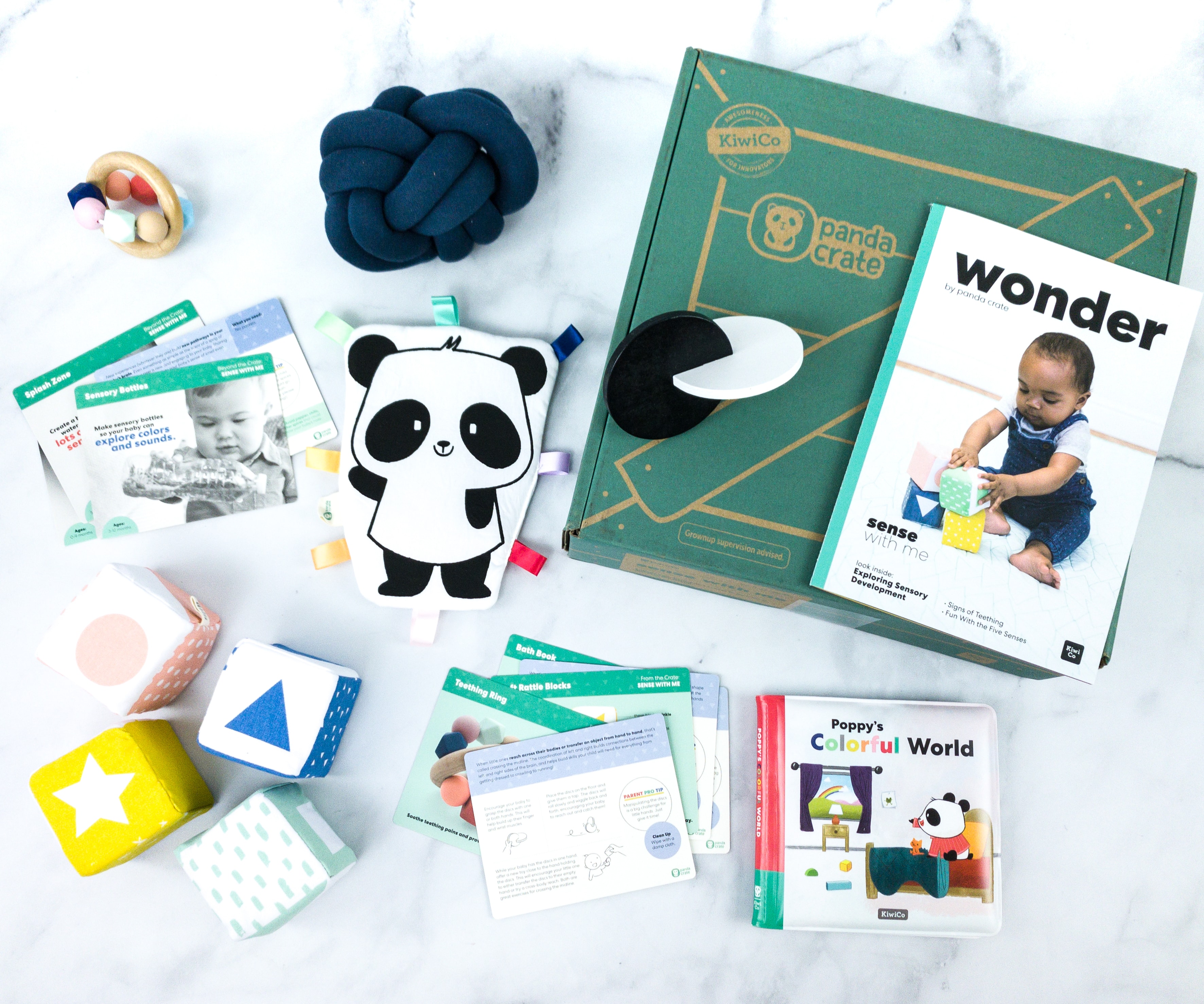 Everything in my box!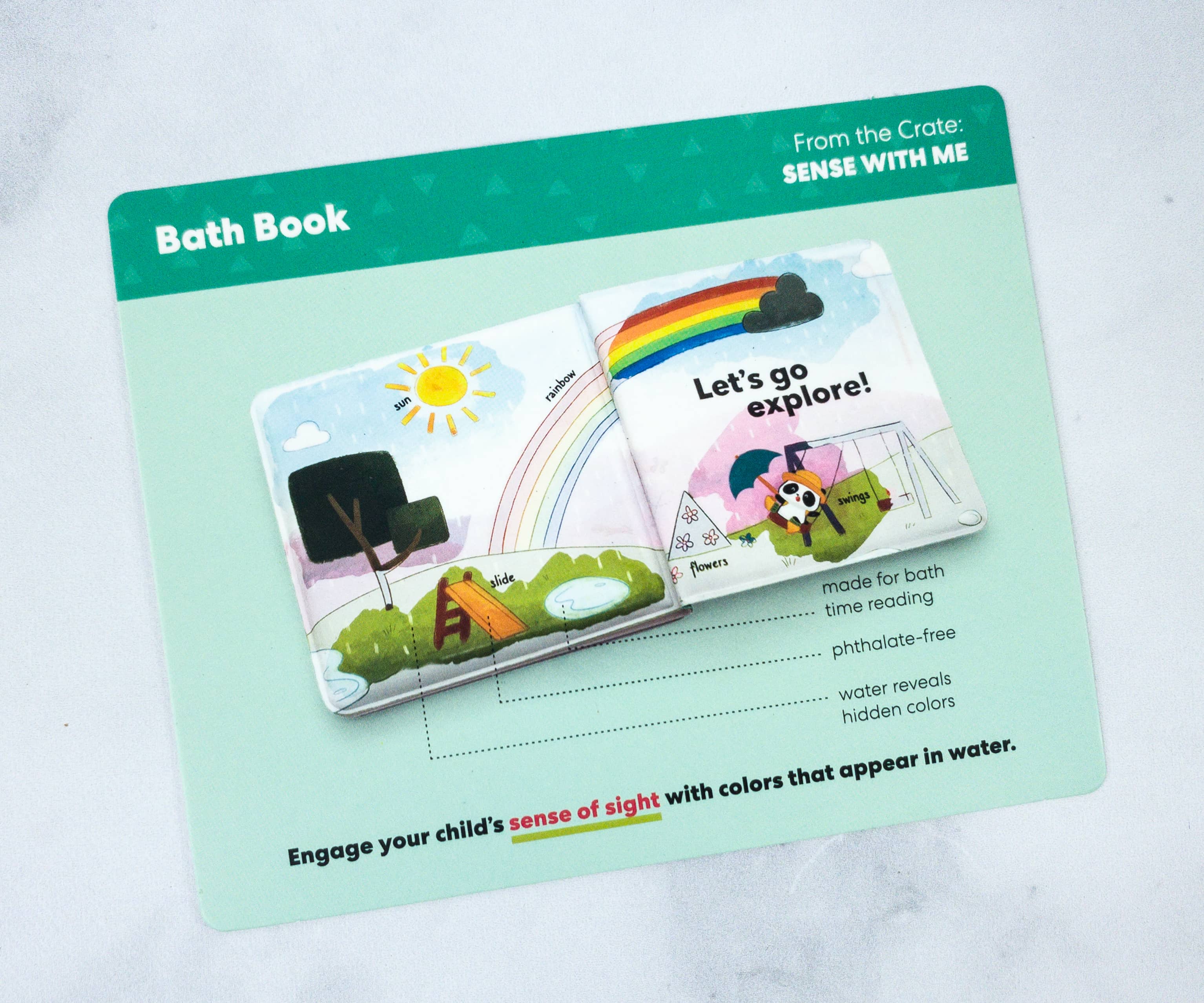 Bath Book. This book is an excellent way to explore your baby's sense of sight, as it shows a variety of colors, especially when submerged underwater or when it gets wet!
Baths are great for sensory learning. Children can discover the feeling of floating, experience full-body sensory input from water on skin, and experiment with splashing! The colors that appear in the bath book will provide visual input to stimulate your baby's developing eyesight – and a handy distraction while you try to wash your little wiggle-worm.
It's a square-shaped, waterproof booklet that contains cute and colorful pictures. Babies can tend to wiggle away during bath time, and you can use this book to help them stay in place!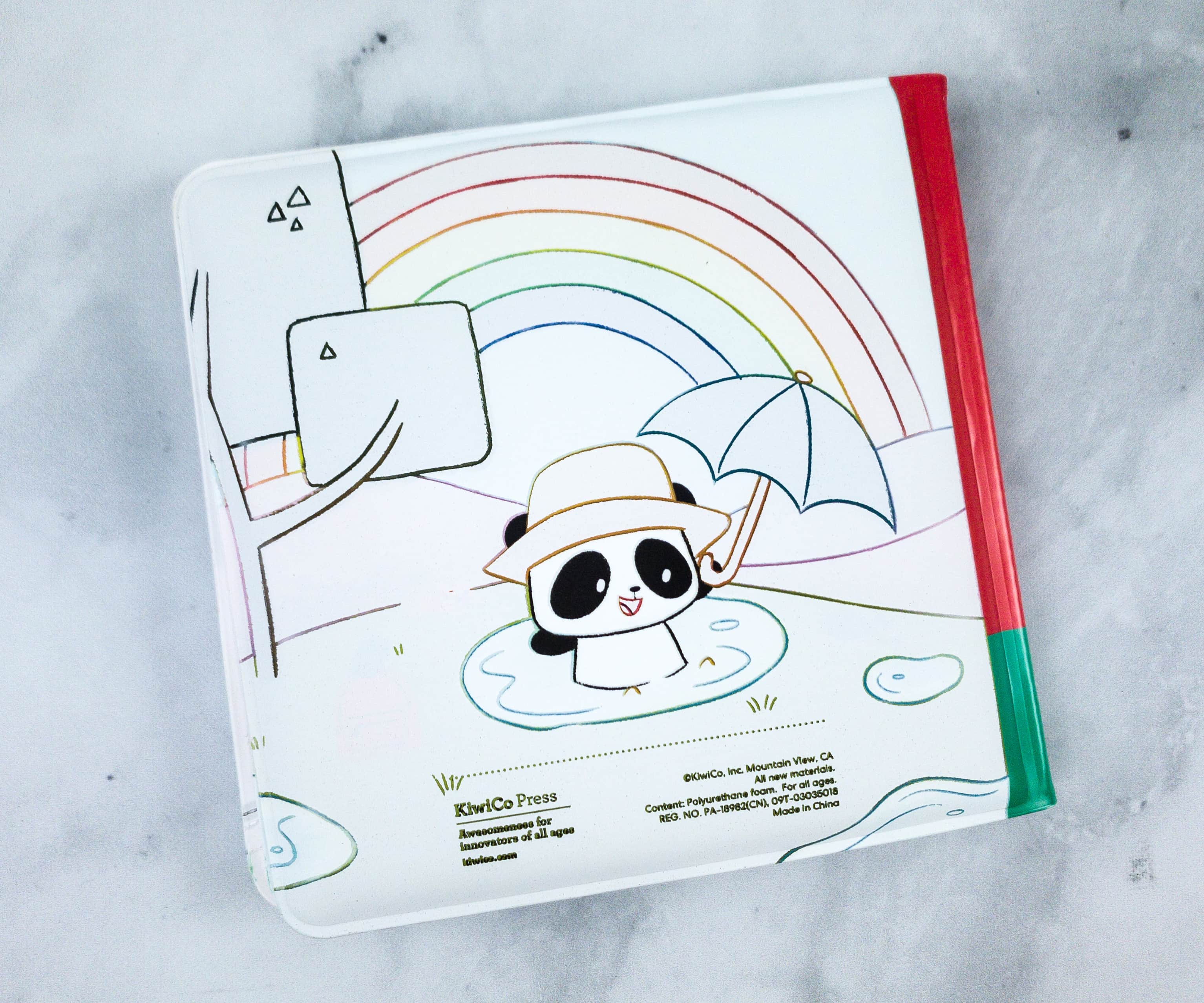 The back of the book features a super cute panda wallowing in the pond.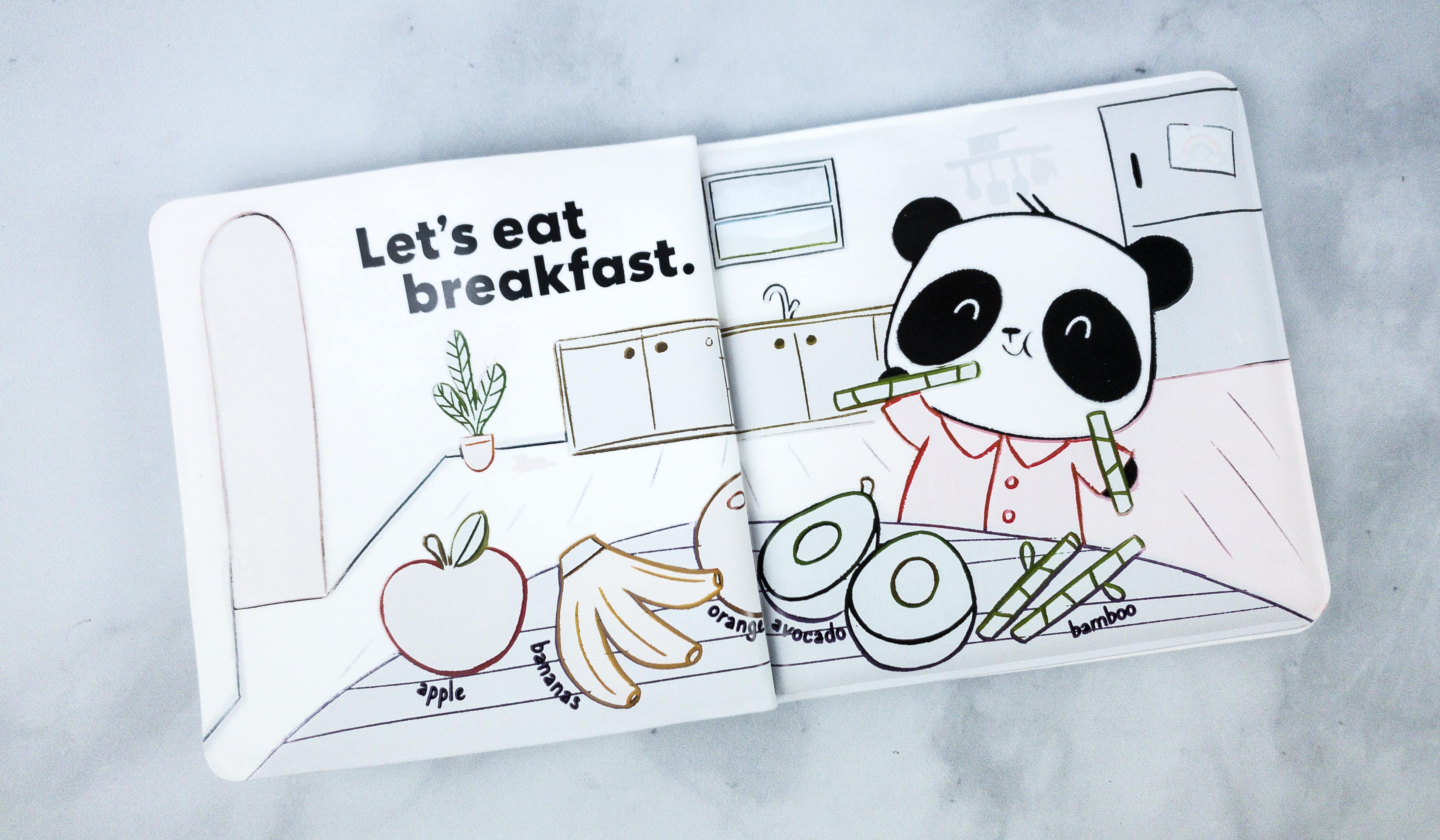 Here's the original picture before getting wet.
And here's the new look of the picture after being wet! It's definitely more vibrant and engaging!
Here's another example, and this time the scenery features a playground!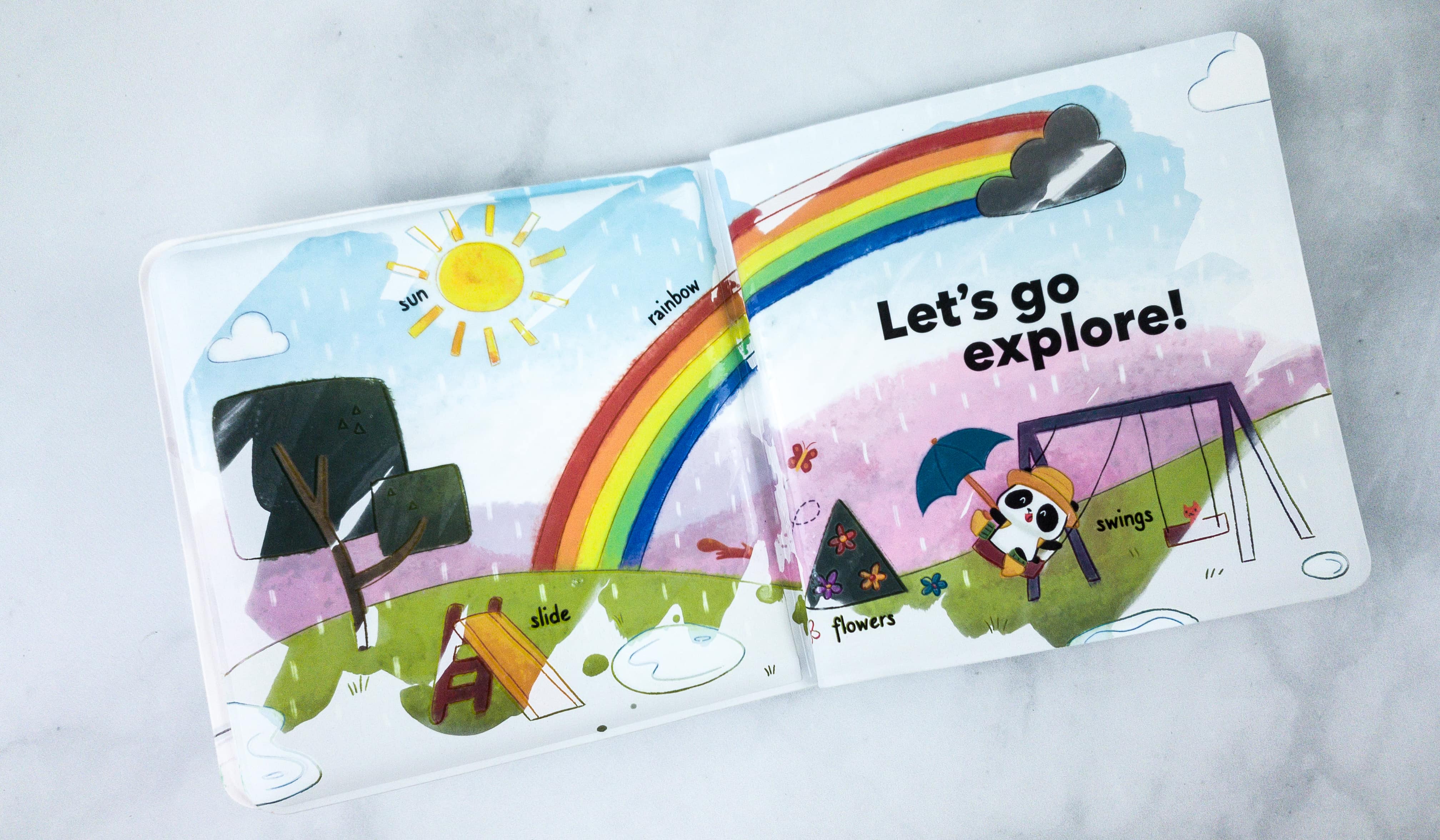 It's really colorful and eye-catching! Such a great way to learn and to make bath time more fun for babies! To make sure it stays in good condition, just wipe it dry after using it.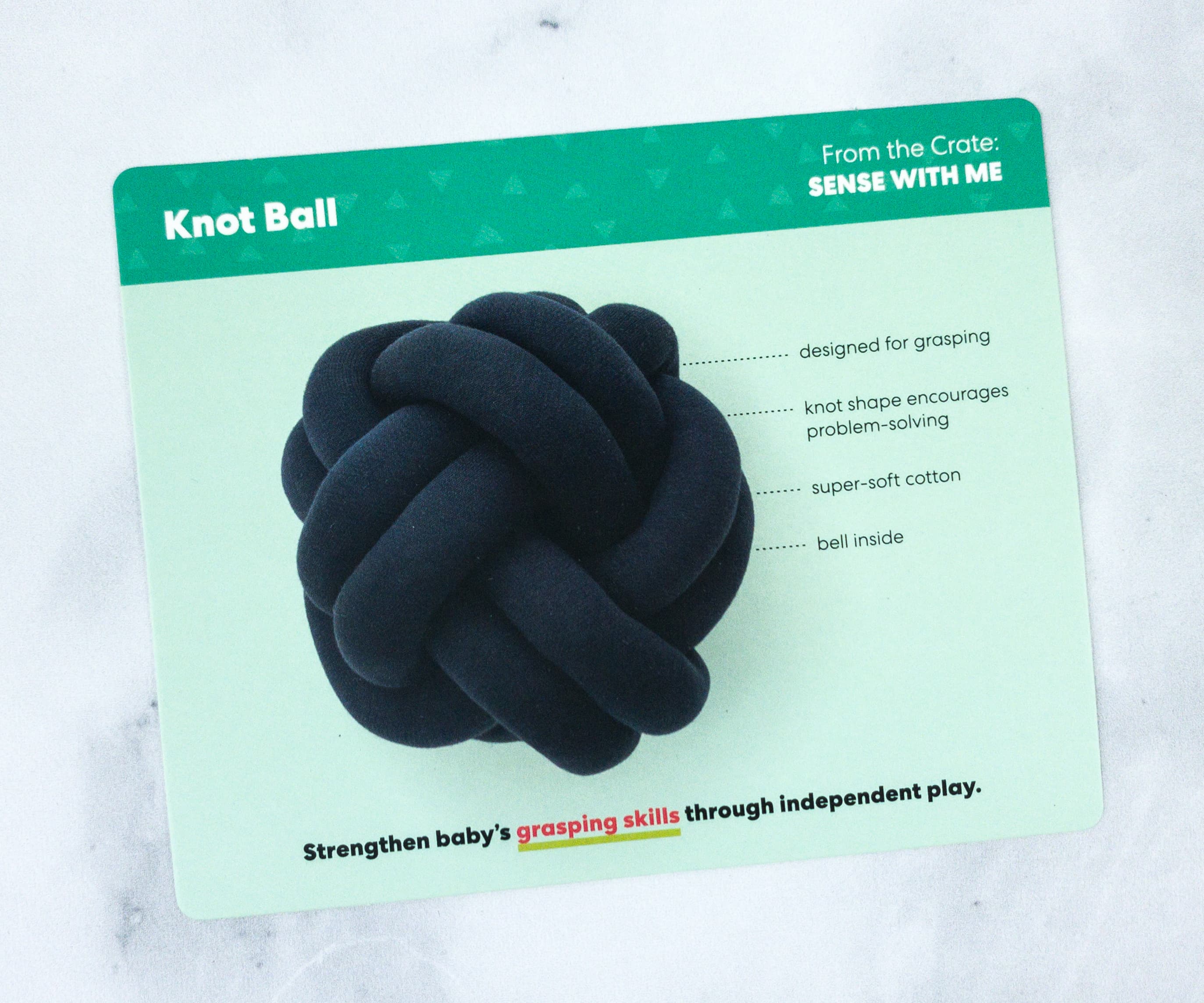 Knot Ball. This knot ball is designed to enhance and strengthen your baby's grasping skills! Unlike a regular ball, it can't roll too far and escape your baby's reach.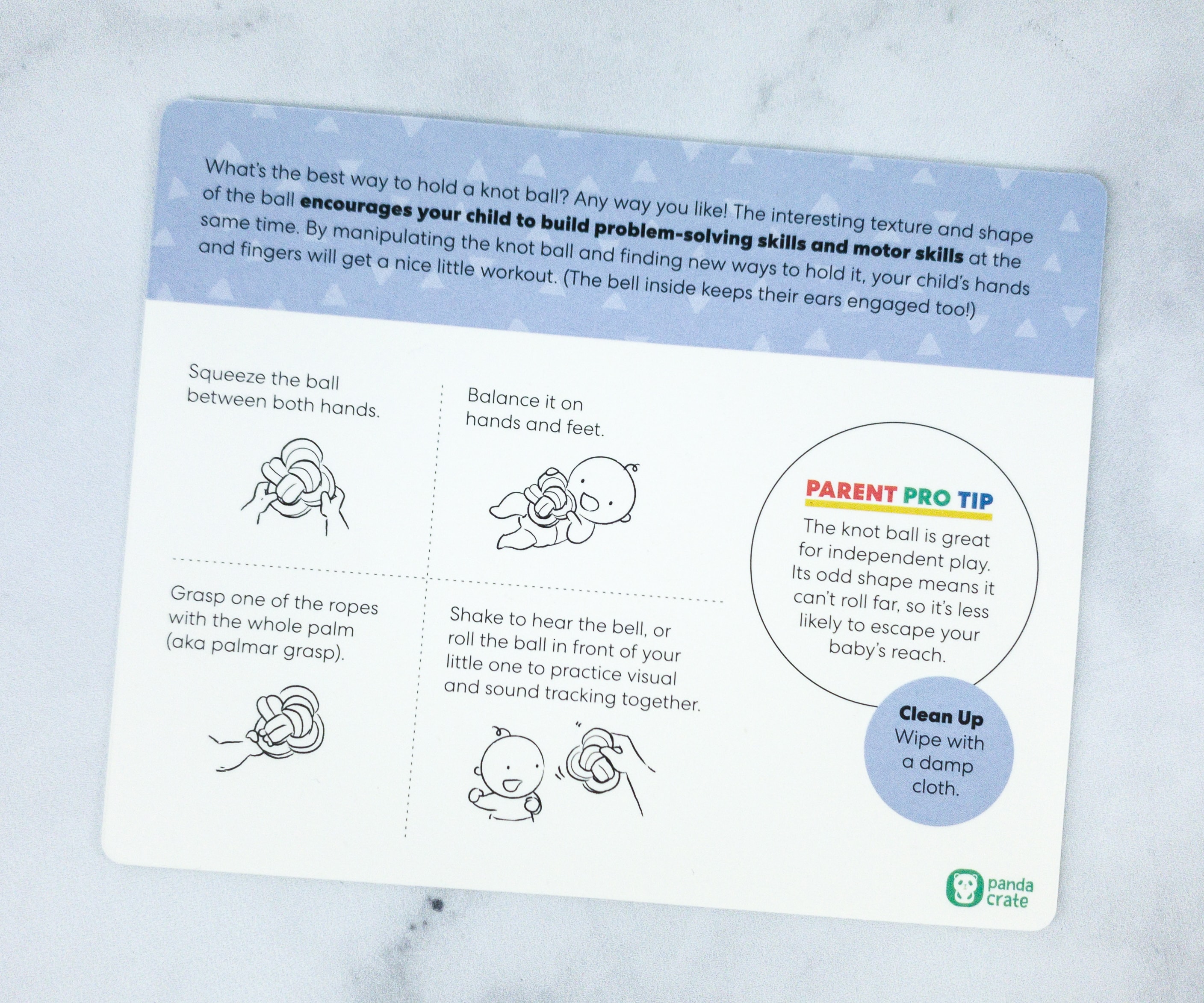 What's the best way to hold a knot ball? Any way you like! The interesting texture and shape of the ball encourages your child to build problem-solving skills and motor skills at the same time. By manipulating the knot ball and finding new ways to hold it, your child's hands and fingers will get a nice little workout. (The bell inside keeps their ears engaged too!)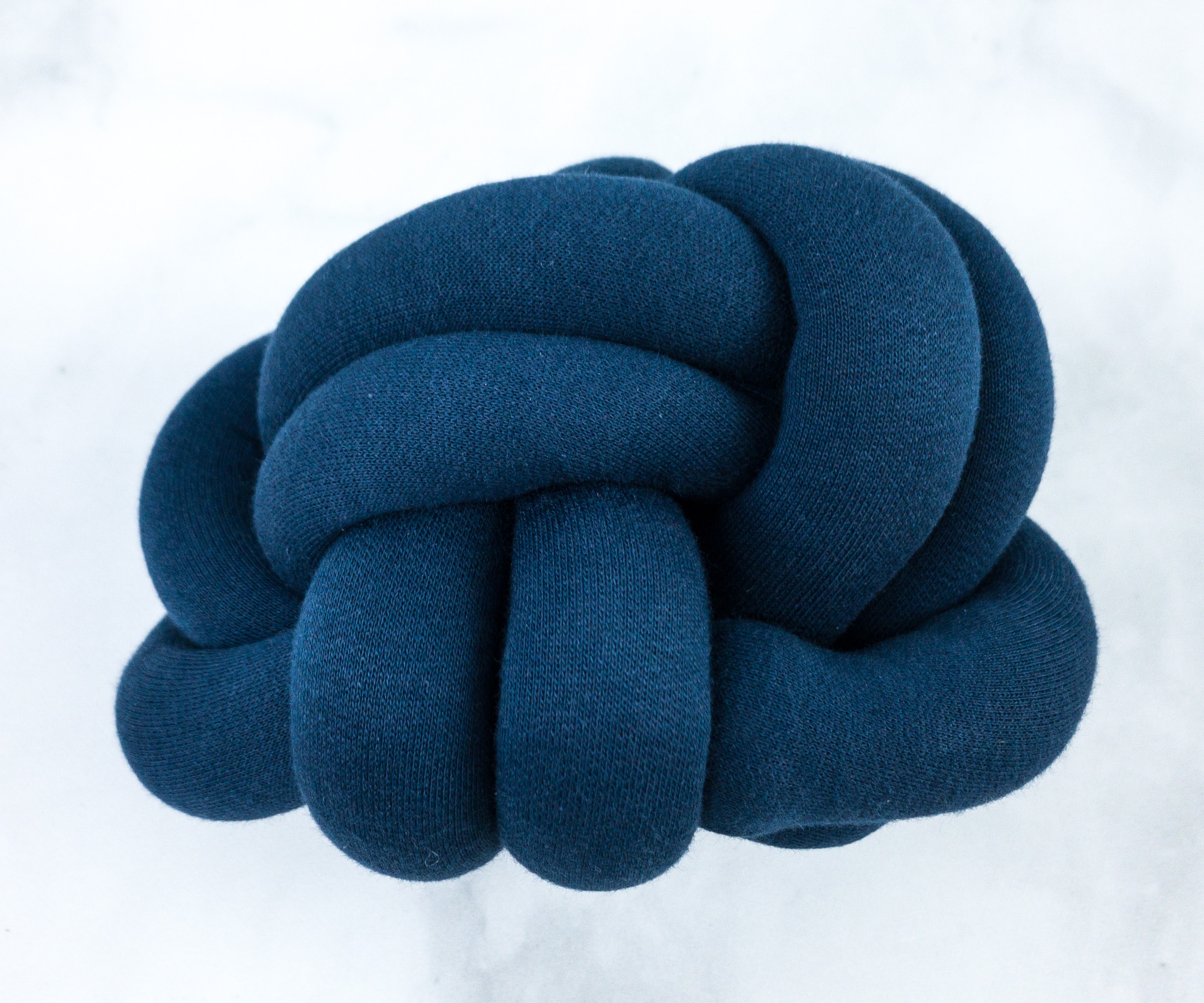 It's a navy blue knot ball made from super soft yet durable cotton fabric.
This also comes with a loud bell located at the center, which rings loud when the knot ball is moved! Cleaning this toy is super easy, you just have to wipe it with a damp cloth.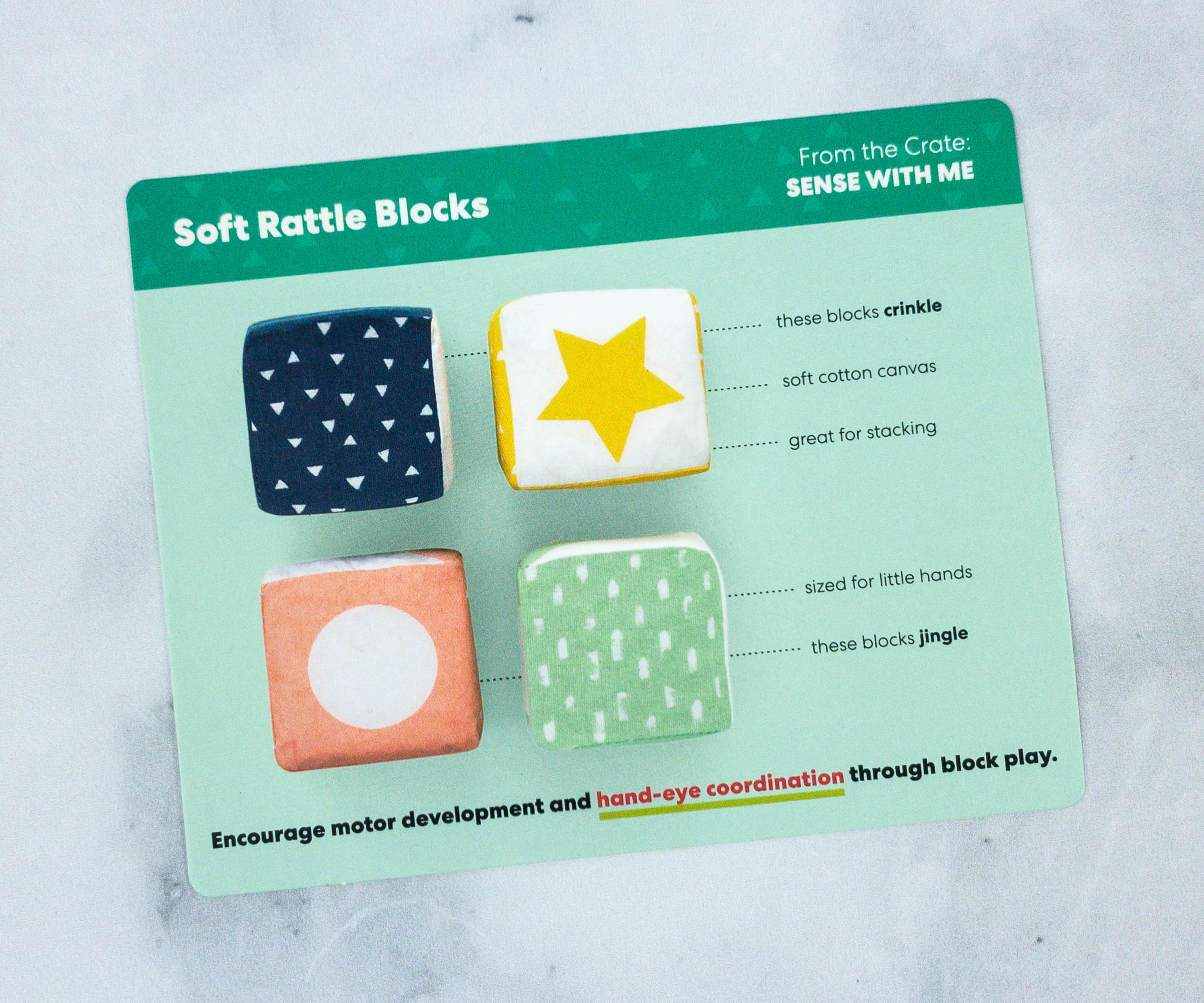 Soft Rattle Blocks. Here's another fun toy for babies, a set of soft blocks! It aims to help improve your baby's hand-eye coordination and also encourages their motor development.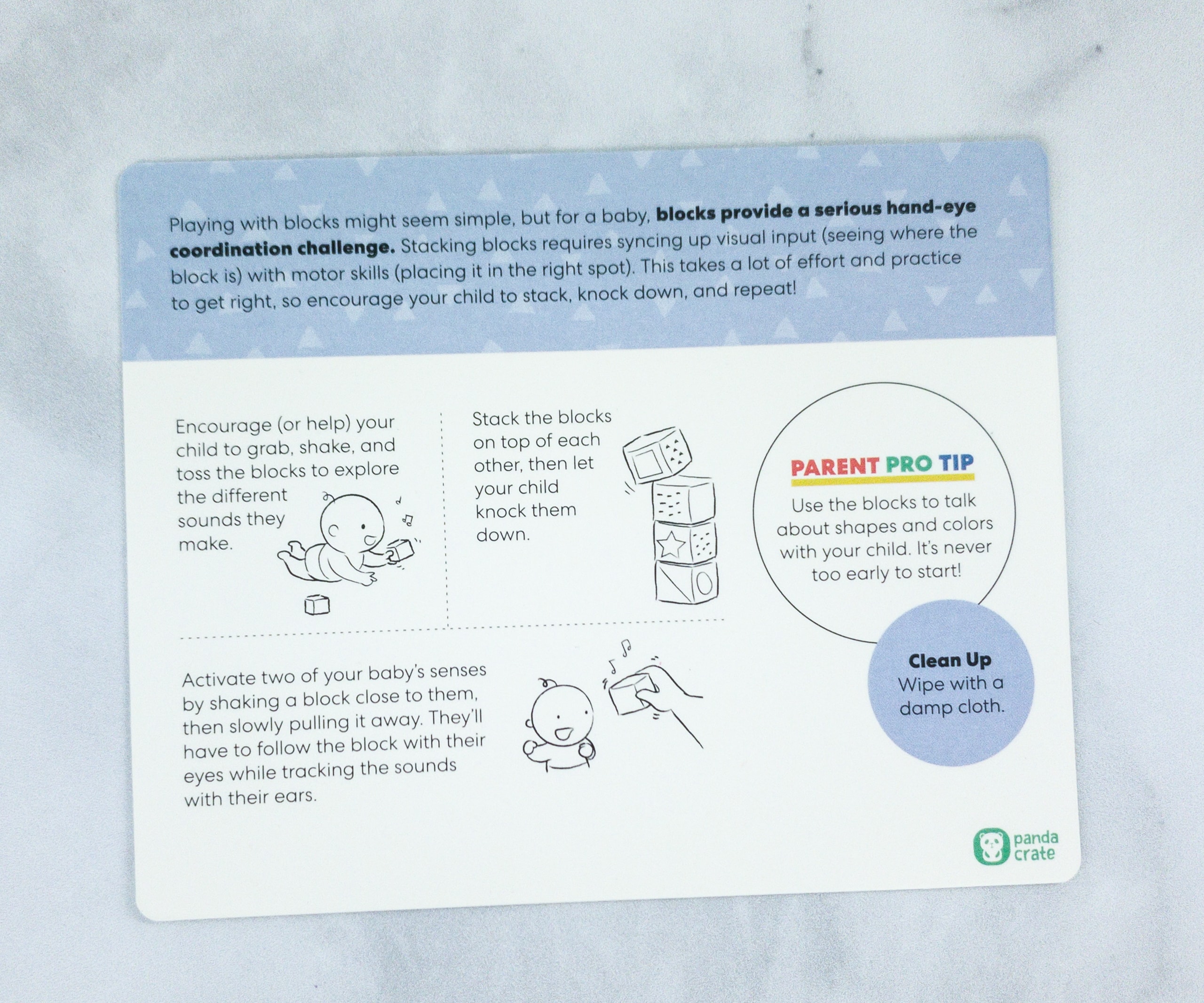 Playing with blocks might seem simple, but for a baby, blocks provide a serious hand-eye coordination challenge. Stacking blocks requires syncing up visual input (seeing where the block is) with motor skills (placing it in the right spot). This takes a lot of effort and practice to get right, so encourage your child to stack, knock down, and repeat.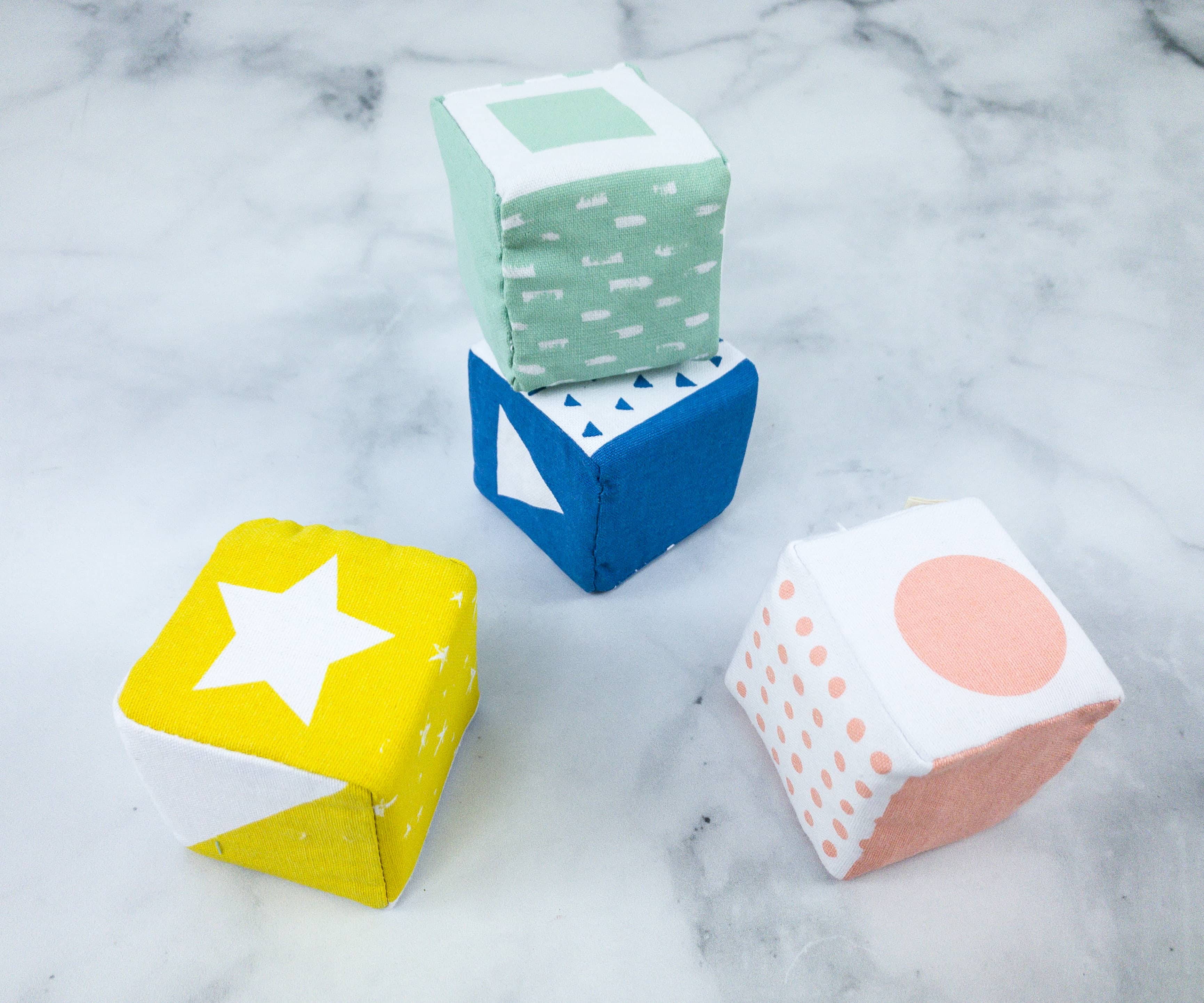 These 4 soft, foamy, and colorful rattle blocks are made from crinkles and cotton canvas. Each block also comes with their own bell inside, which makes a sound when moved. Stacking these blocks can already help a lot with a baby's development. You can also use these to start teaching your baby about colors and shapes. According to the card, a damp cloth would be enough to clean these blocks.
Crinkle Tag Toy. It's an easy-to-grab tag toy devised for your baby to explore sound and touch! When your baby is already able to move around, it's recommended that you put this toy out of reach to encourage your baby to move and grab them. This will help in building strength and coordination.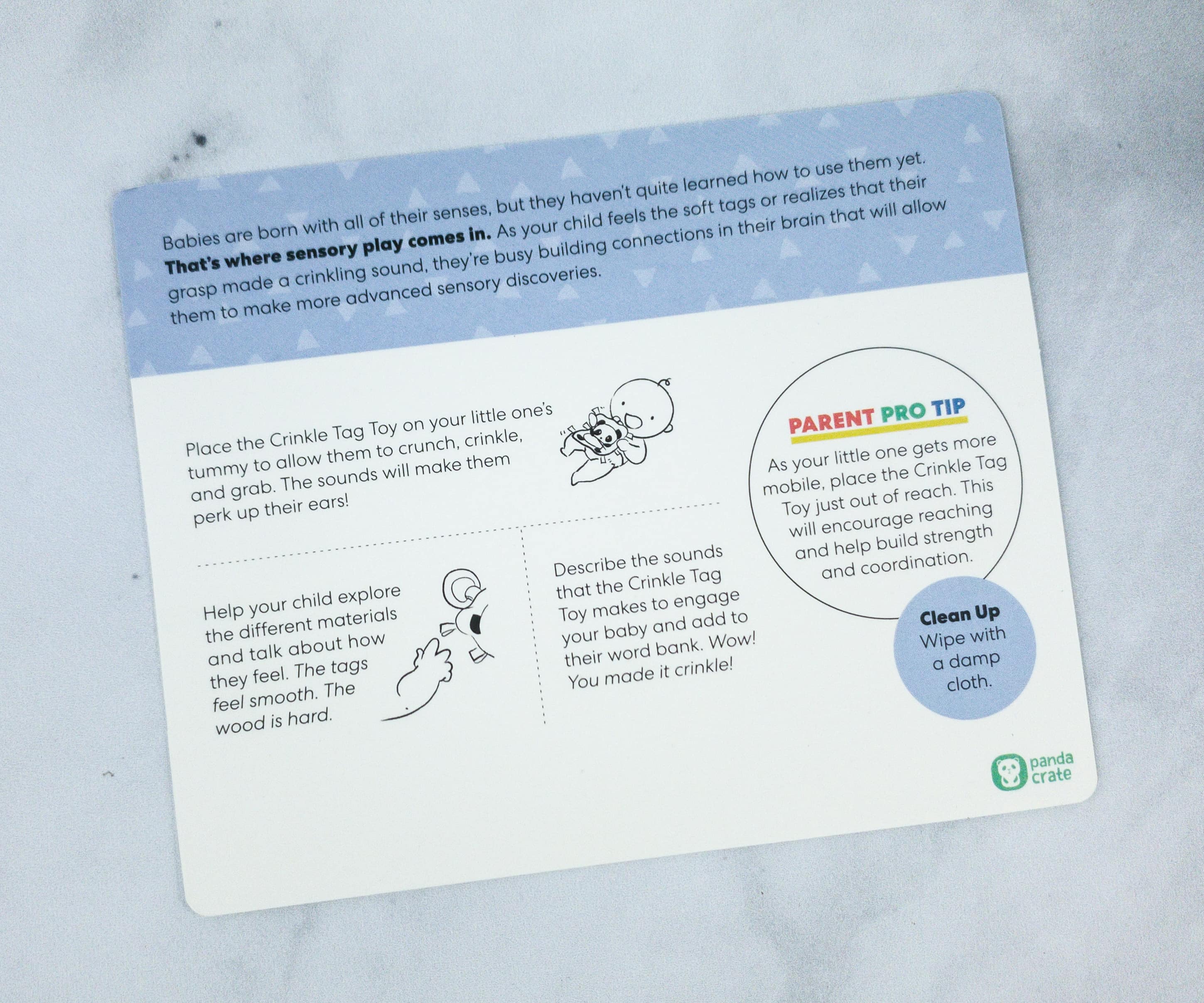 Babies are born with all of their senses, but they haven't quite learned how to use them yet. That's where sensory play comes in. As your child feels the soft tags or realizes that their grasp made a crinkling sound, they're busy building connections in their brain that will allow them to make more advanced sensory discoveries.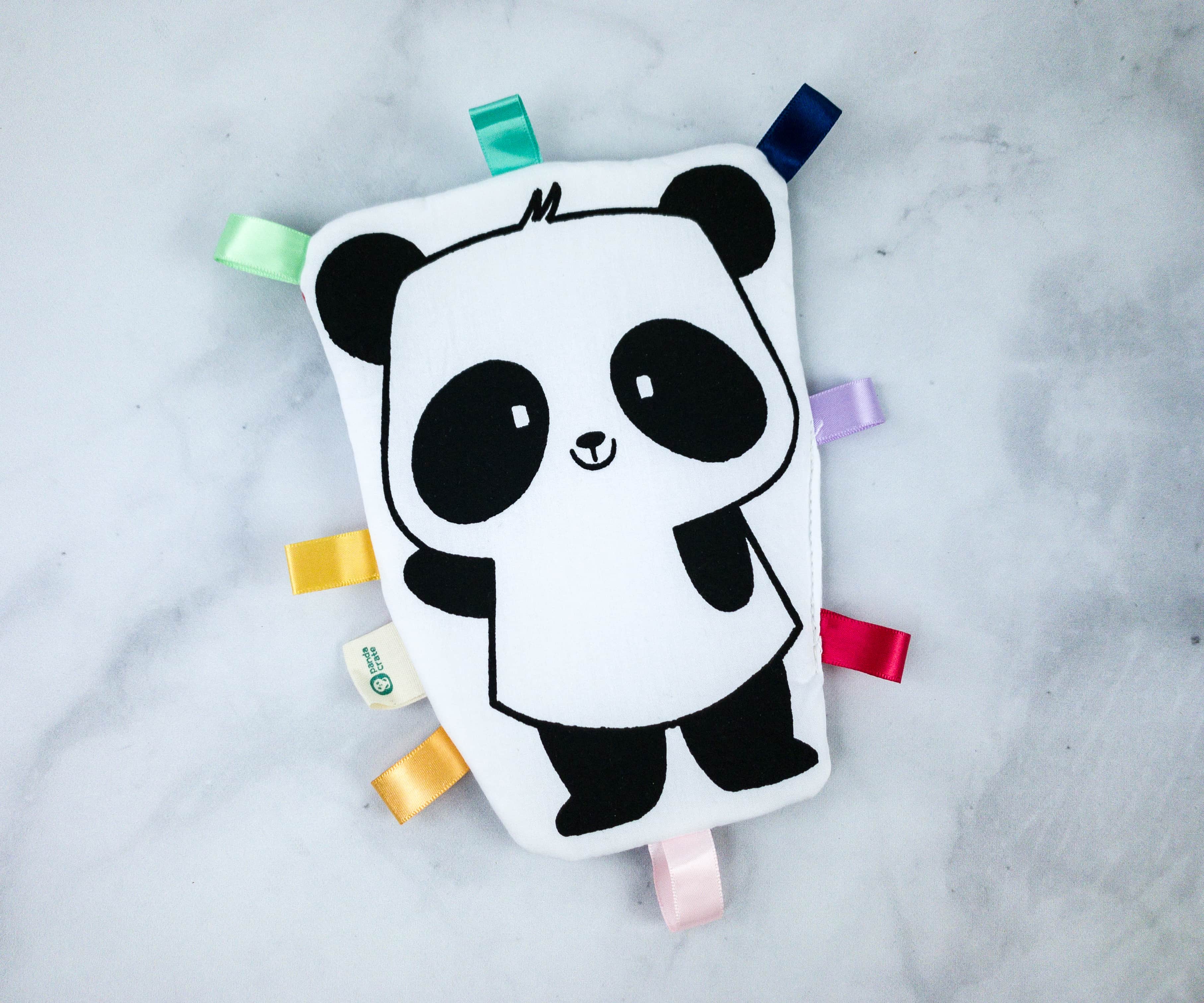 The toy is made with crinkle material, soft satin loops, and wooden ring handle. There's also an image of a cute panda printed in the middle!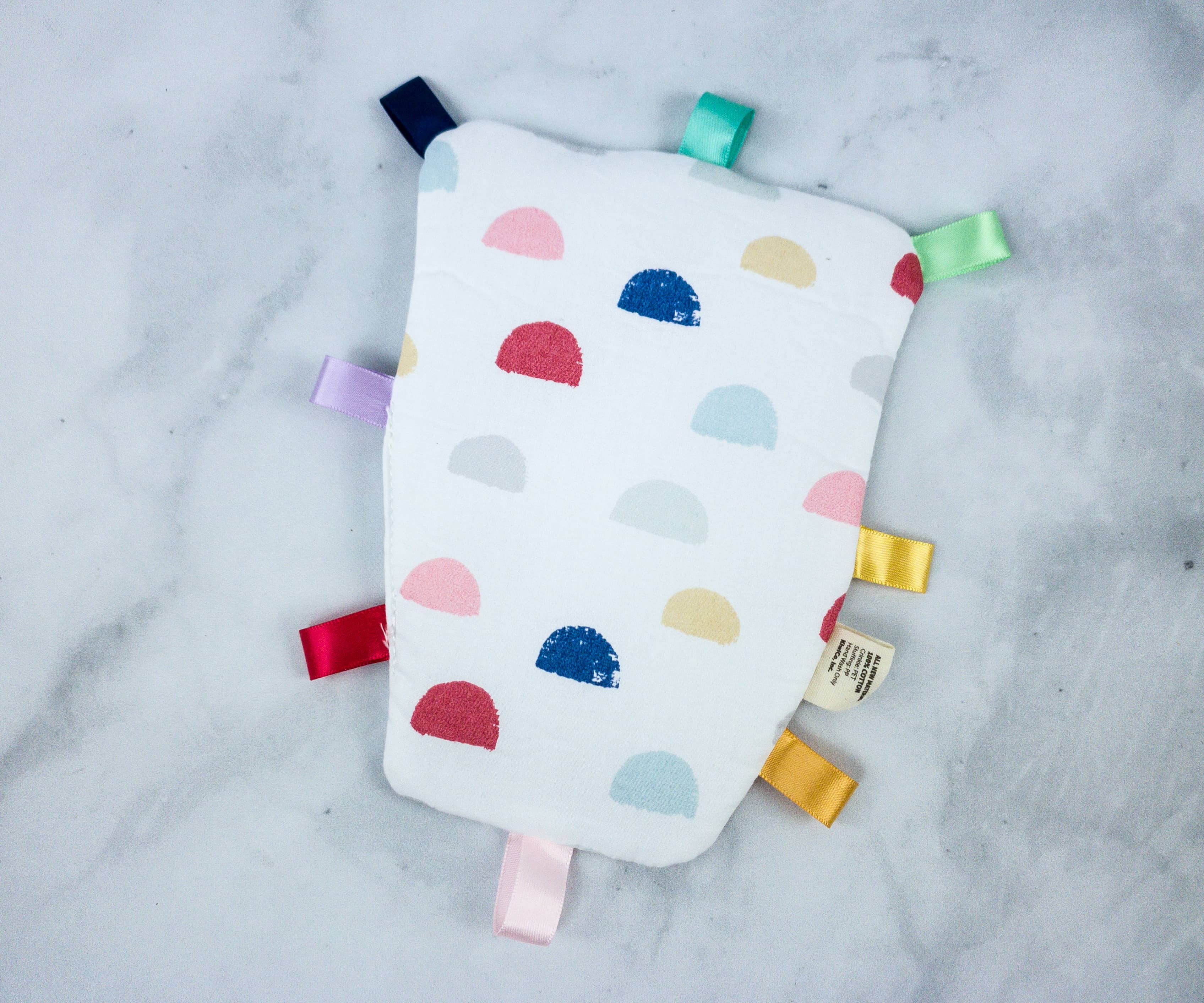 On the other side of the tag are a variety of contrasting colors that makes it really engaging!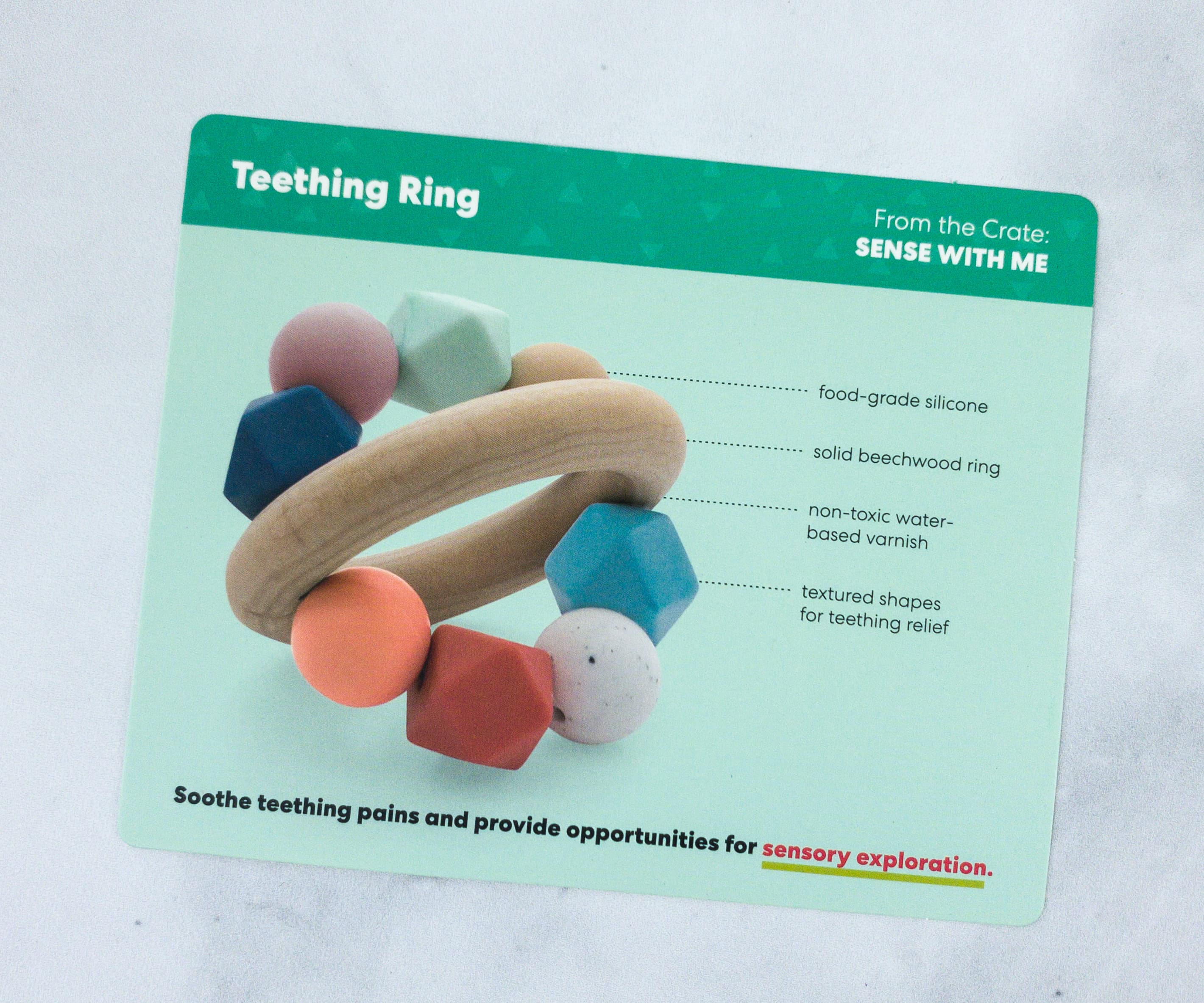 Teething Ring. This teething ring is made from premium-quality beechwood ring brushed with non-toxic varnish, and accessorized with food-grade silicone.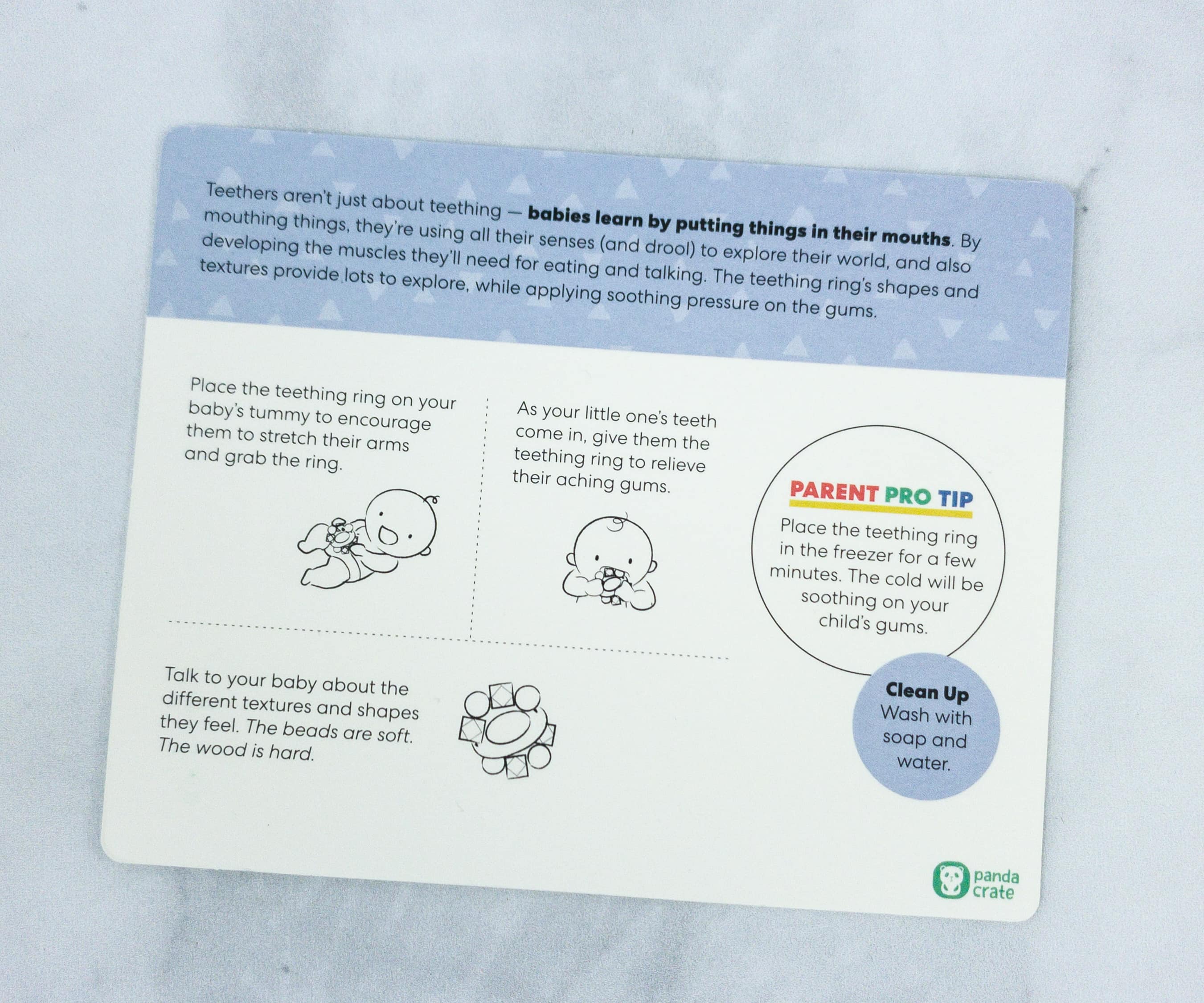 Teethers aren't just about teething — babies learn by putting things in their mouths. By mouthing things, they're using all their senses (and drool) to explore their world, and also developing the muscles they'll need for eating and talking. The teething ring's shapes and texture provide lots to explore, while applying soothing pressure on the gums.
This is a really handy toy! Aside from enhancing the senses, it also soothes the discomfort caused by the teething process. It's safe to put in the freezer for a few minutes to make it more soothing for your baby's gums. To clean it up, just wash with soap and water.
Transfer Discs. It's a uniquely designed toy made from 2 wooden discs, which are varnished and painted using non-toxic water-based paint.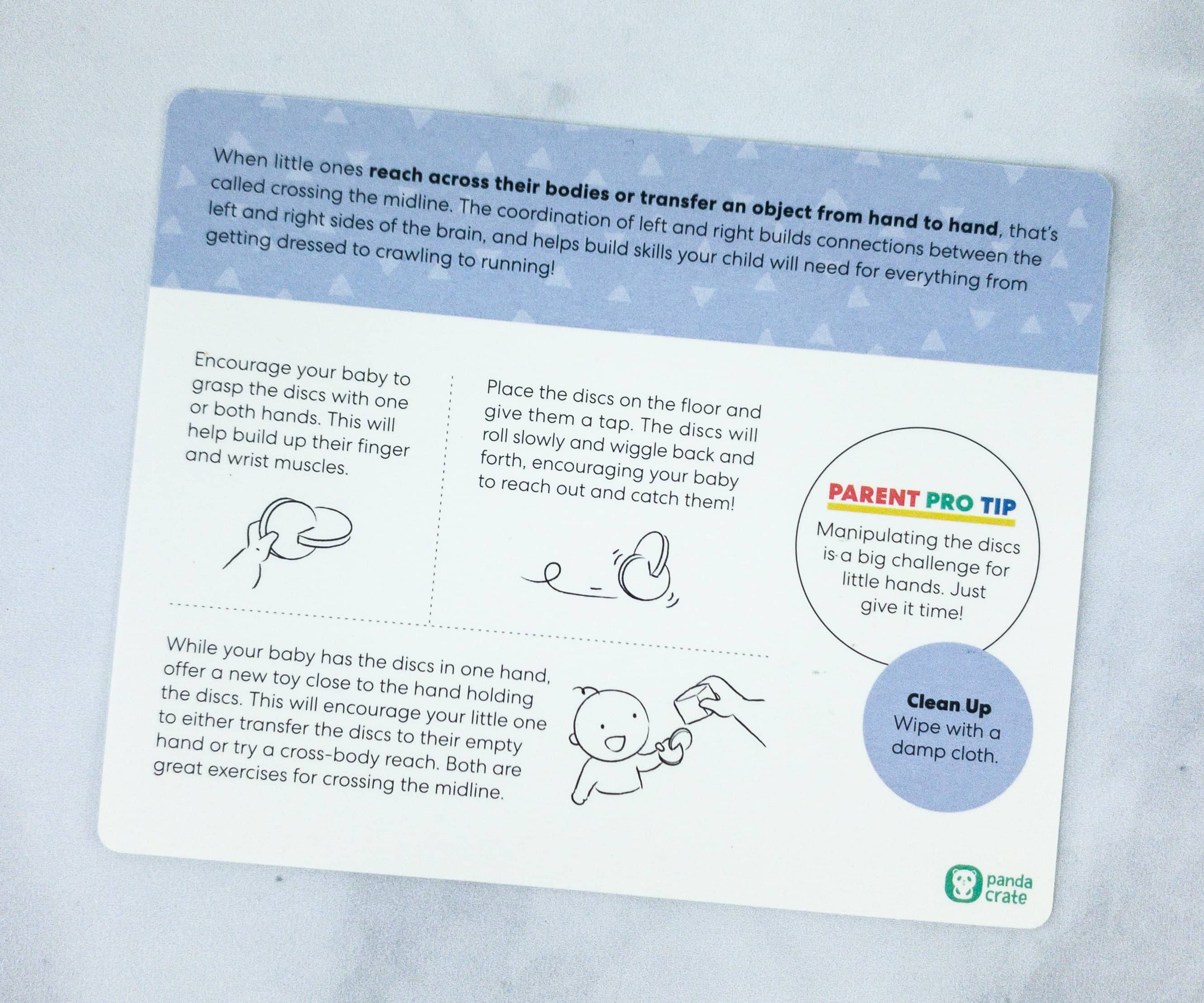 When little ones reach across their bodies or transfer an object from hand to hand, that's called crossing the midline. The coordination of left and right builds connections between the left and right sides of the brain, and helps build skills your child will need from everything from getting dressed to crawling to running!
The transfer disc is designed to enhance your baby's grasping capability while strengthening their wrist and visual tracking.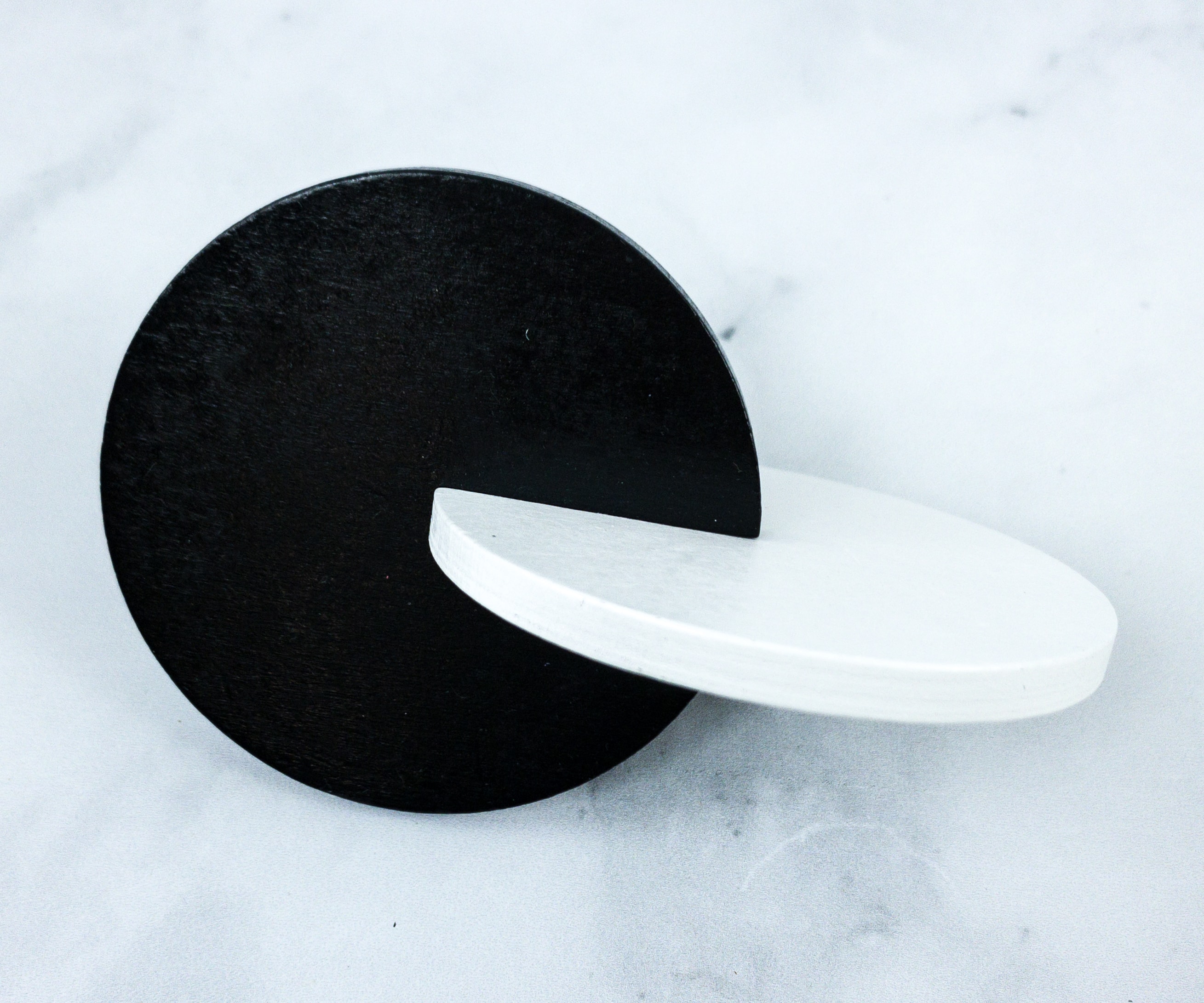 It might look simple but it's actually a challenge for babies to manipulating these discs. It's okay if they take their time! To clean the discs, all you need is to wipe the toy with a damp cloth.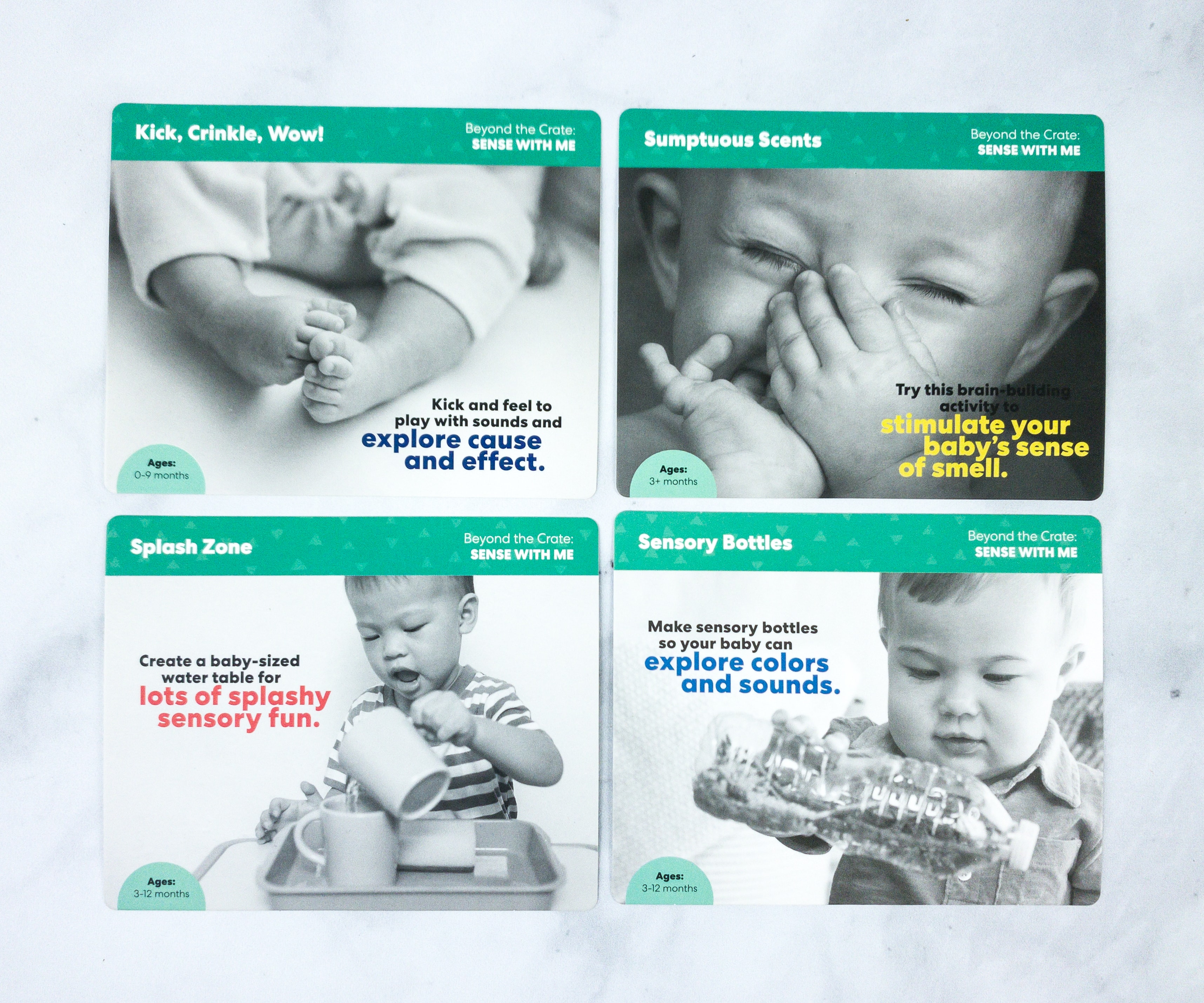 Now, we're onto the Beyond The Crate Cards! These cards feature activities you can do to bond with your kid. It includes Kick, Crinkle, Wow! Sumptuous Scents, Splash Zone, and Sensory Bottles!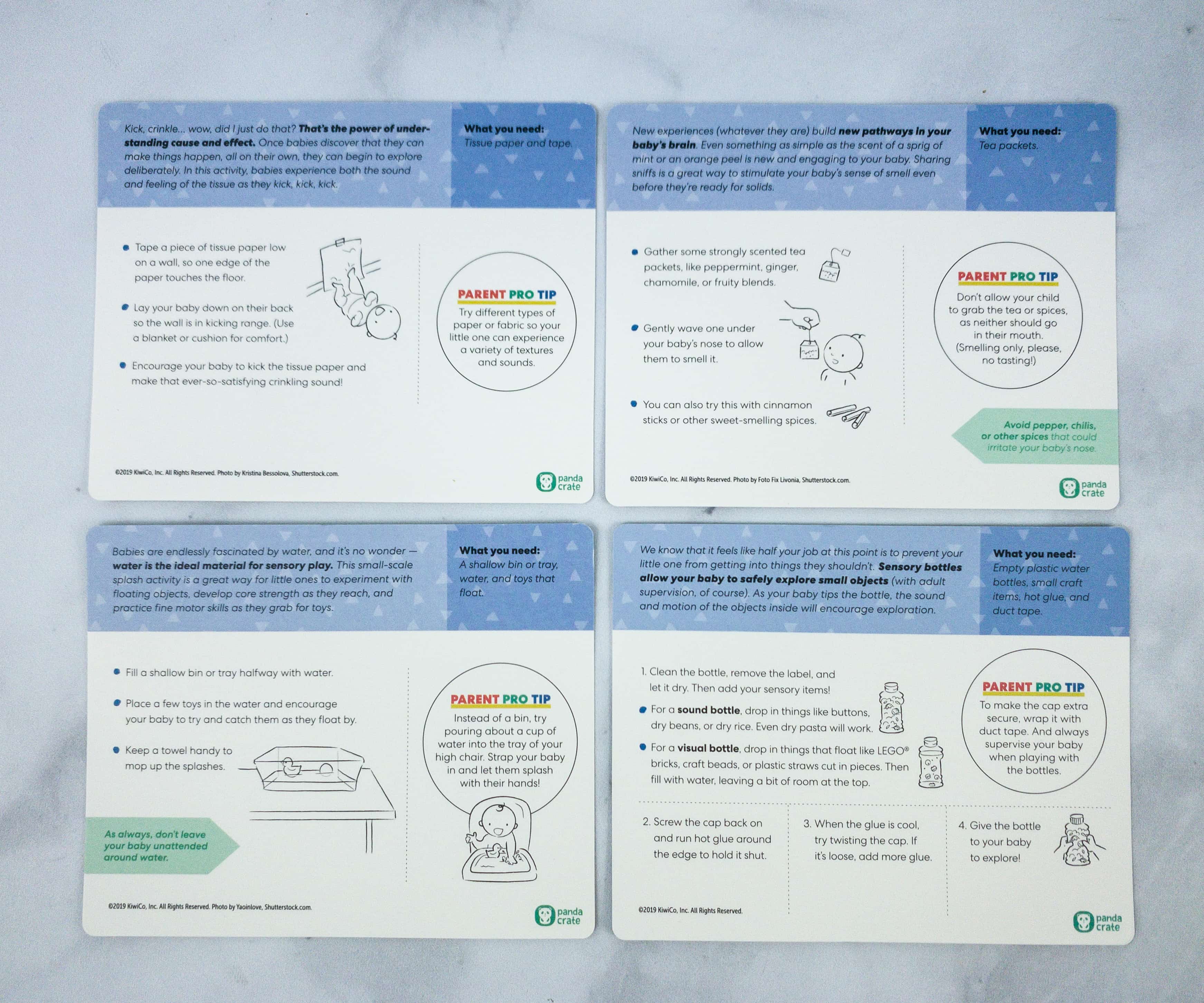 The back of each card contains a list of what you need for the activity and easy-to-follow instructions. There are tips for parents as well.
Panda Crate has always been impressive. They send such high-quality toys that help develop a baby's physical and mental skills. This month's toys are focused on the development of baby's five senses, especially the sense of touch and sight. We're really fascinated with the bath book. Its concept and design are just outstanding. Bath time could be tough, but it makes things more fun and exciting with the colorful illustrations! We also appreciate the inclusion of the parenting guide card, because it's so informative and very helpful to new and even seasoned moms.
What do you think of this month's Panda Crate?