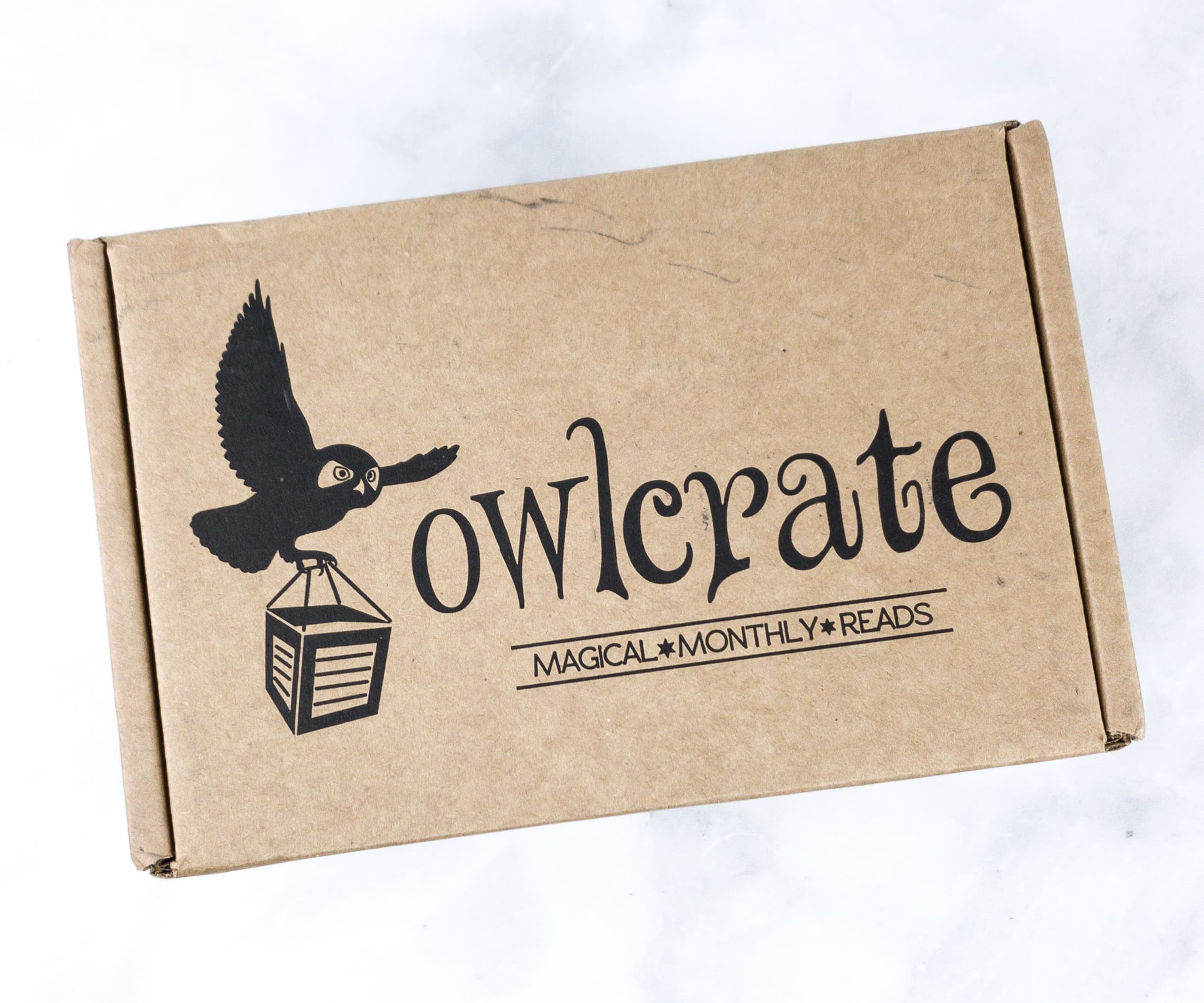 Owl Crate is a monthly subscription of books and bookish items. Each OwlCrate contains one new Young Adult novel, as well as 3-5 other bookish items all matched to the monthly theme. OwlCrate always sends the best items to go along with their theme with the hottest new books out there.
DEAL: Use coupon code HELLO15 to save 15% on your first subscription!
February's theme is A POWER WITHIN!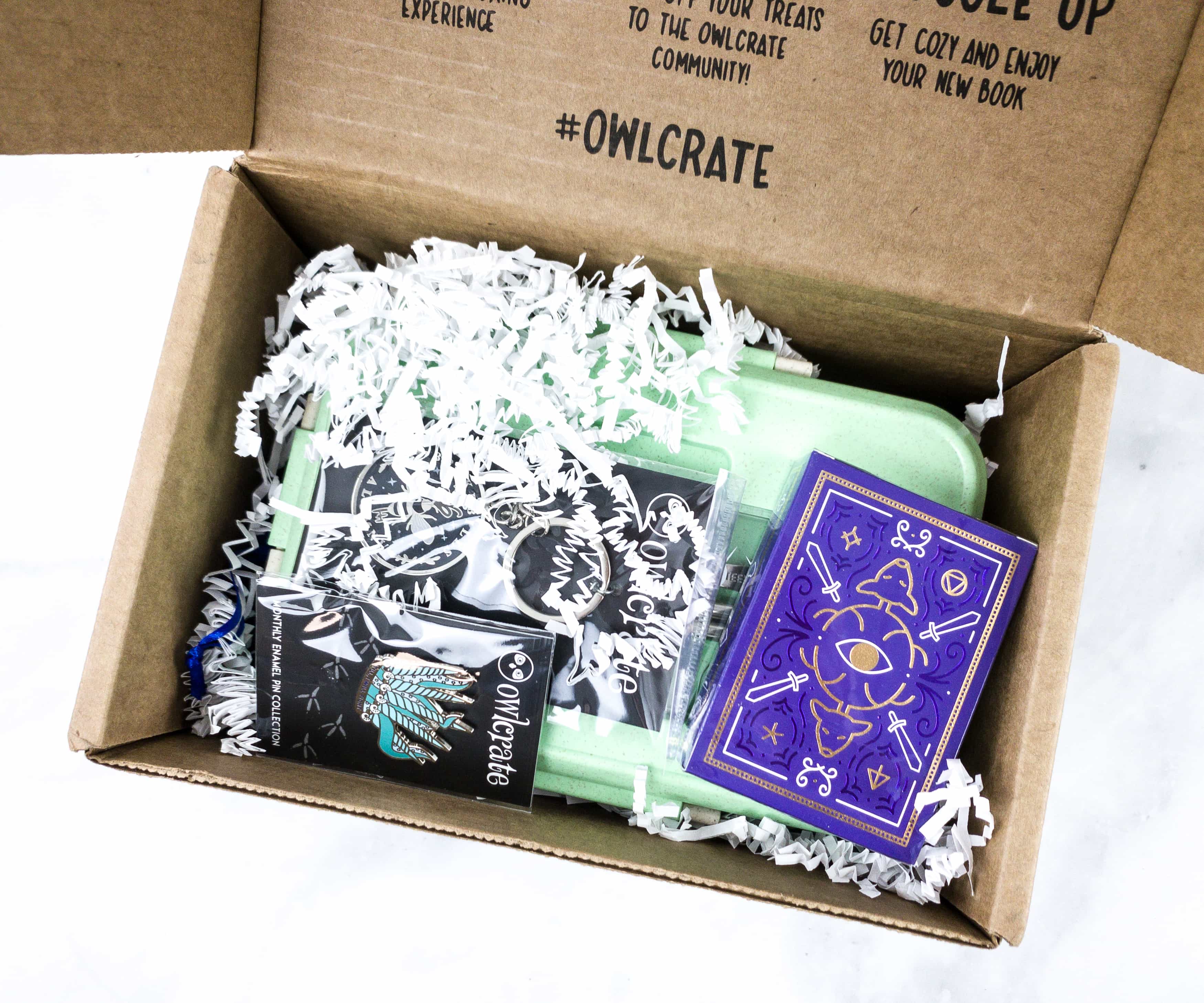 The items were cushioned with squiggles. Some of them arrived in their individual packaging as well.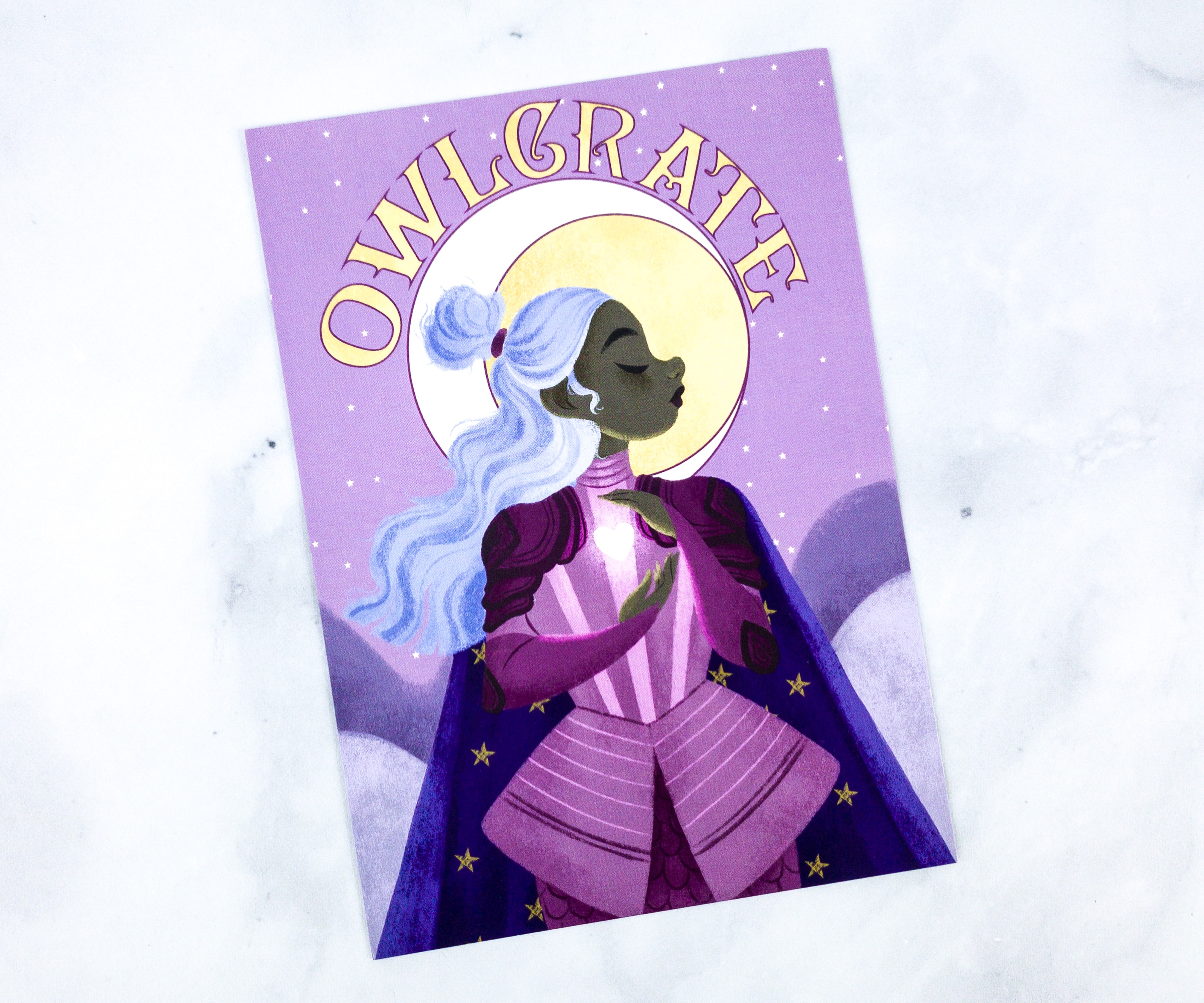 OwlCrate always has the best info card prints!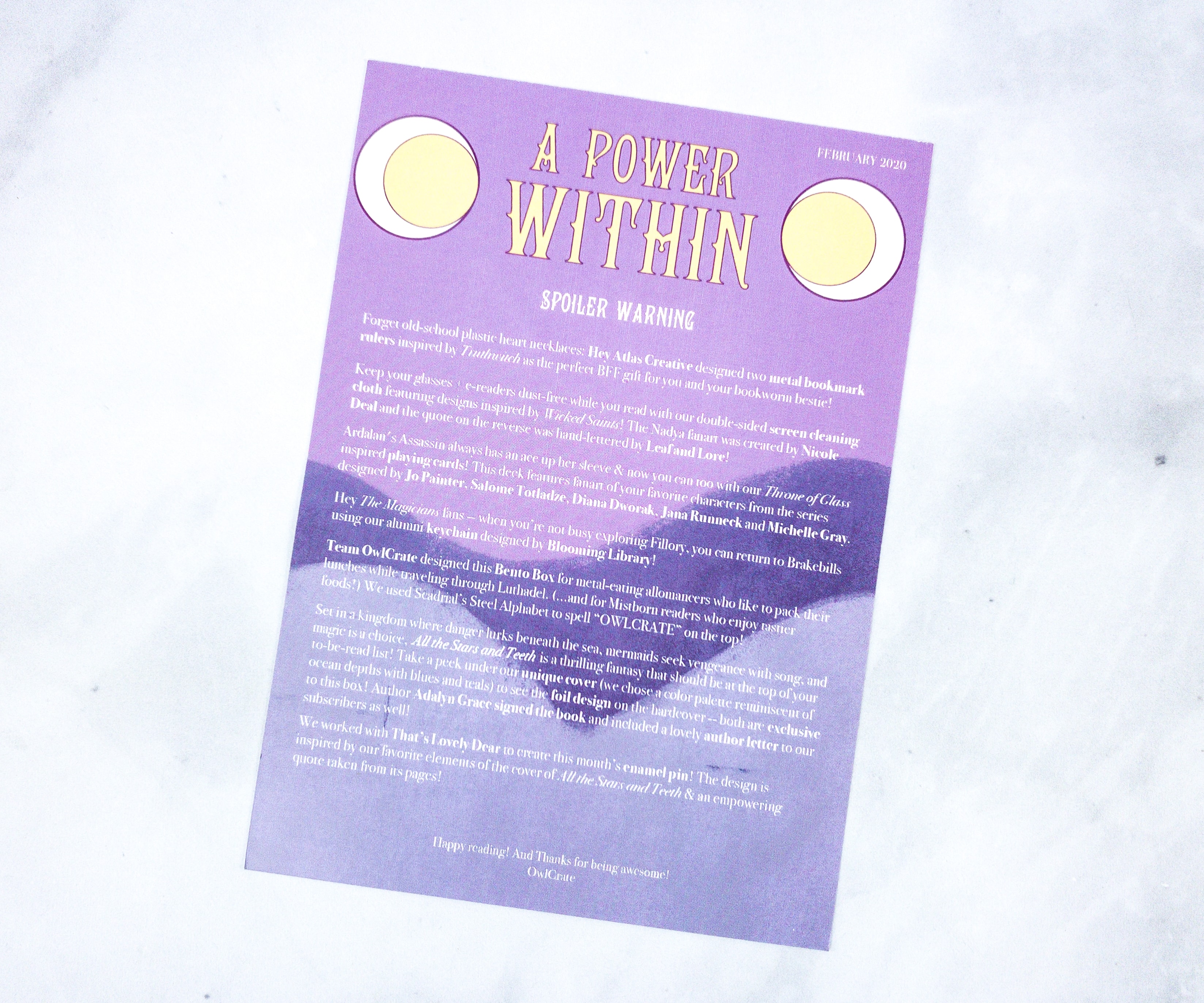 The flip side lists all the items inside the box.
They also included an adorable mini-magazine!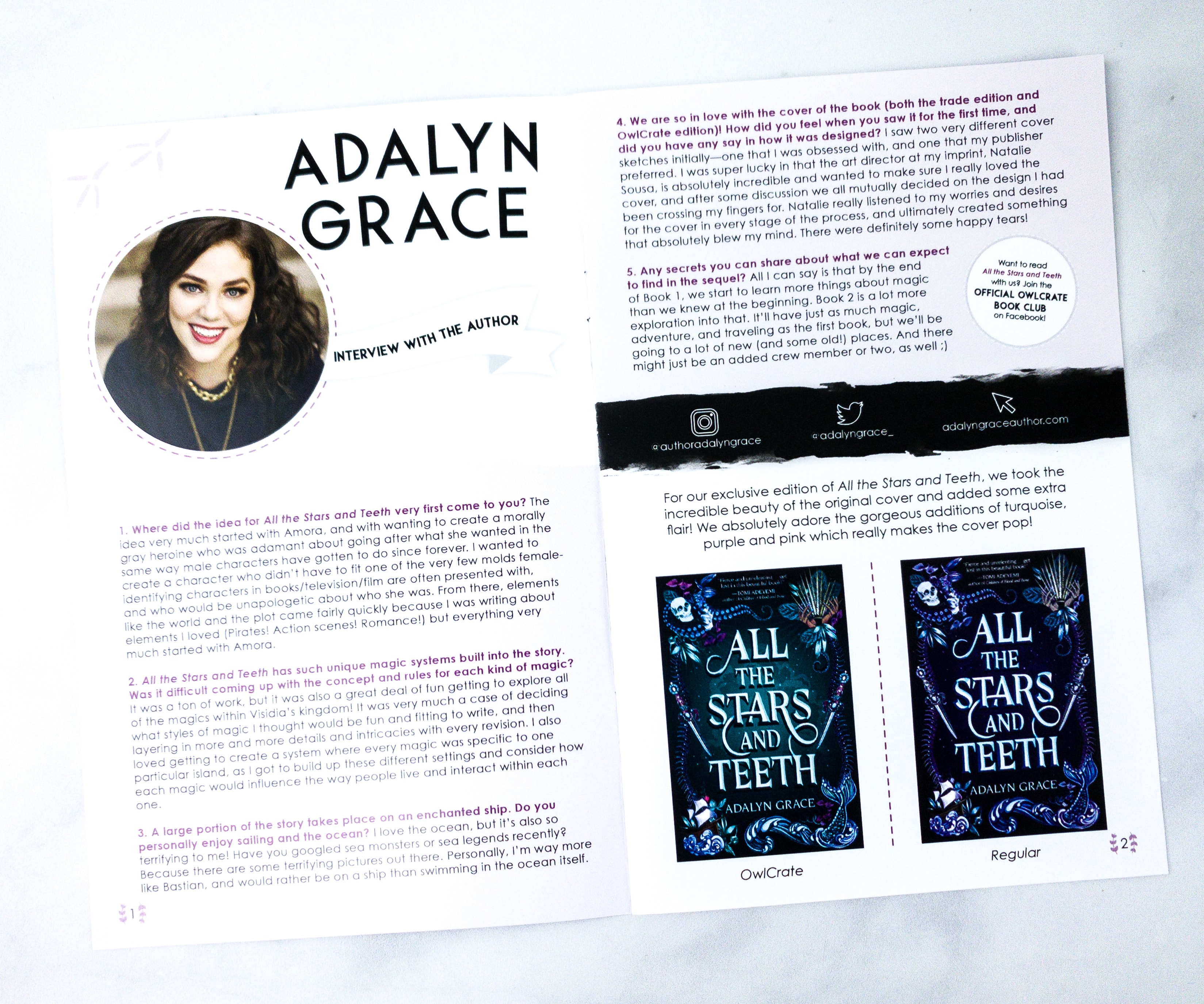 Of course, the mini-magazine includes an author interview! This month's featured author is Adalyn Grace. Knowing what inspired the author to pen a story can help children understand the book better.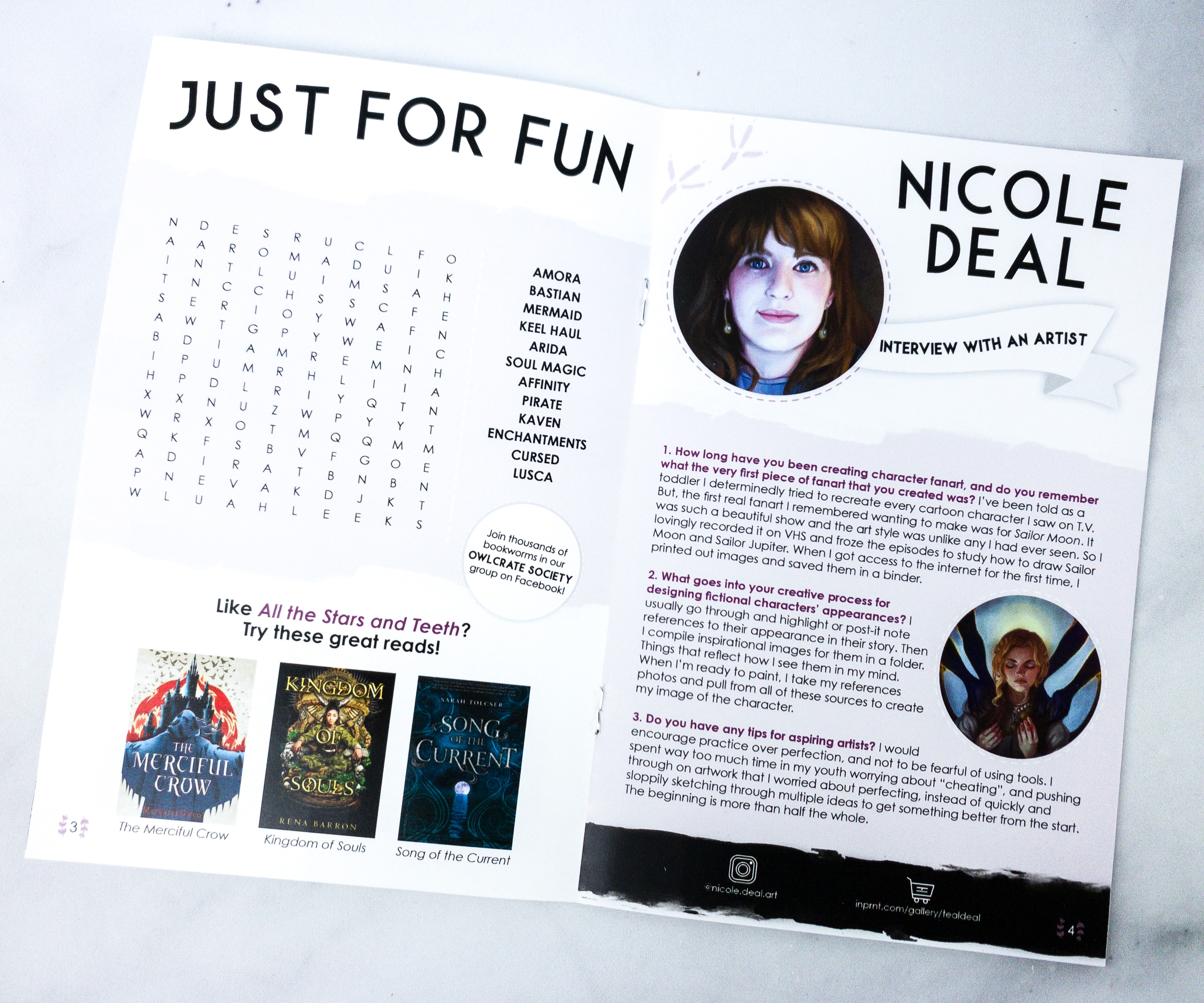 They also suggested some titles for further reading, especially if you love this month's book:
The mini-magazine also included some fun activities, while the other page is another interview, and this time, with an artist, Nicole Deal!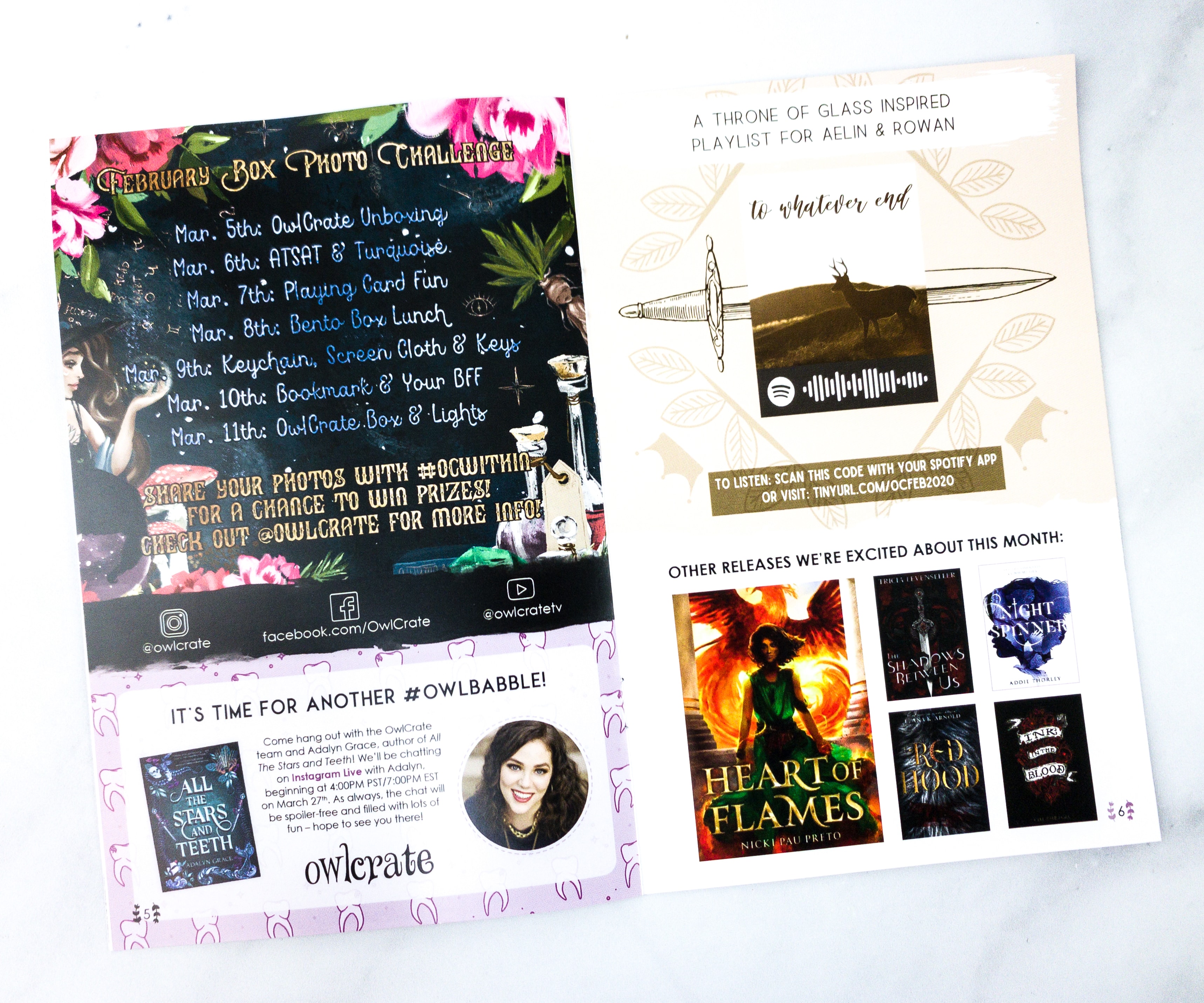 There's also a box photo challenge that you can join.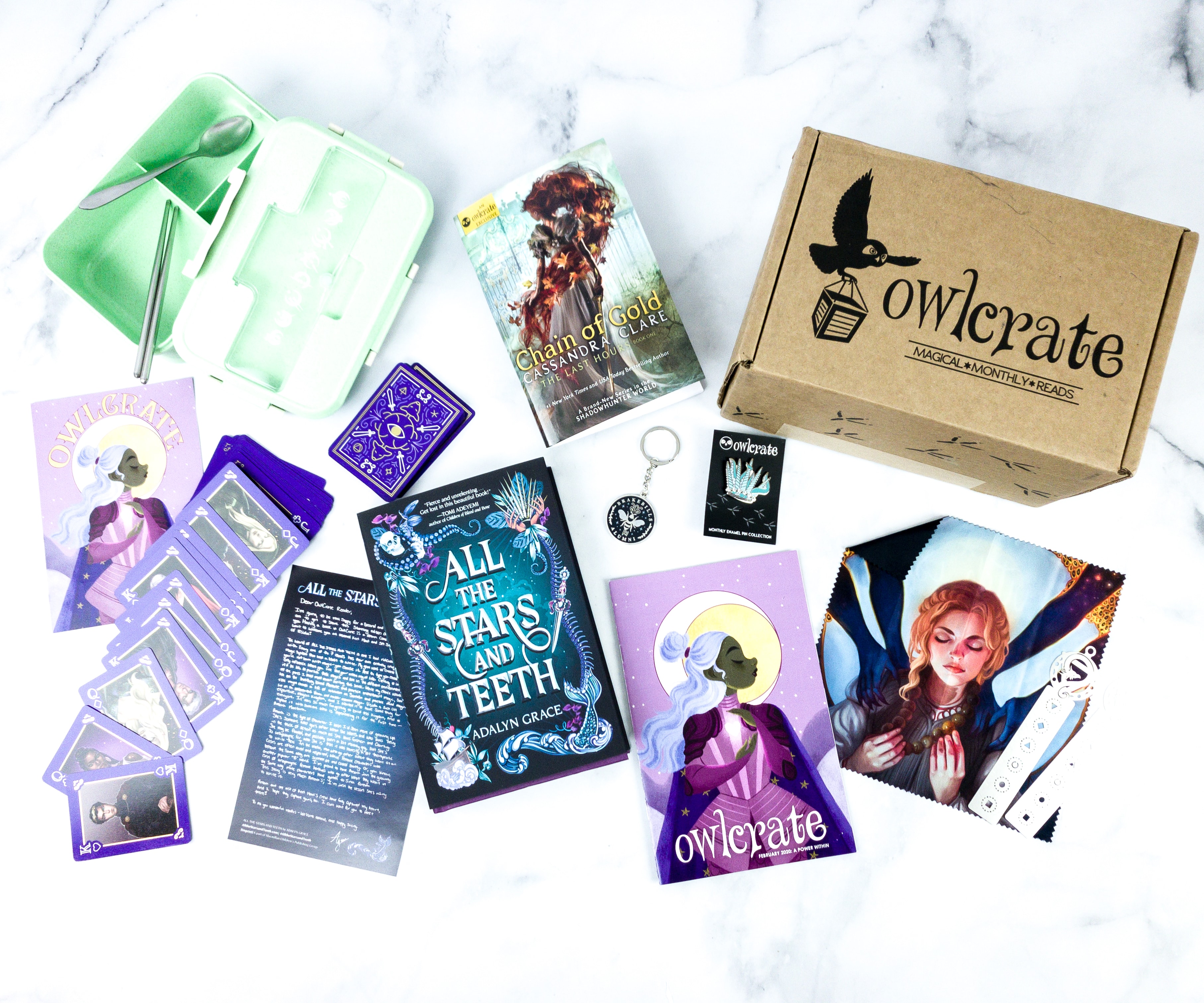 Everything in our February 2020 OwlCrate!
Monthly Enamel Pin. With That's Lovely Dear, OwlCrate came up with this beautiful pin inspired by the elements of the cover of the book by  Adalyn Grace, All the Stars and Teeth.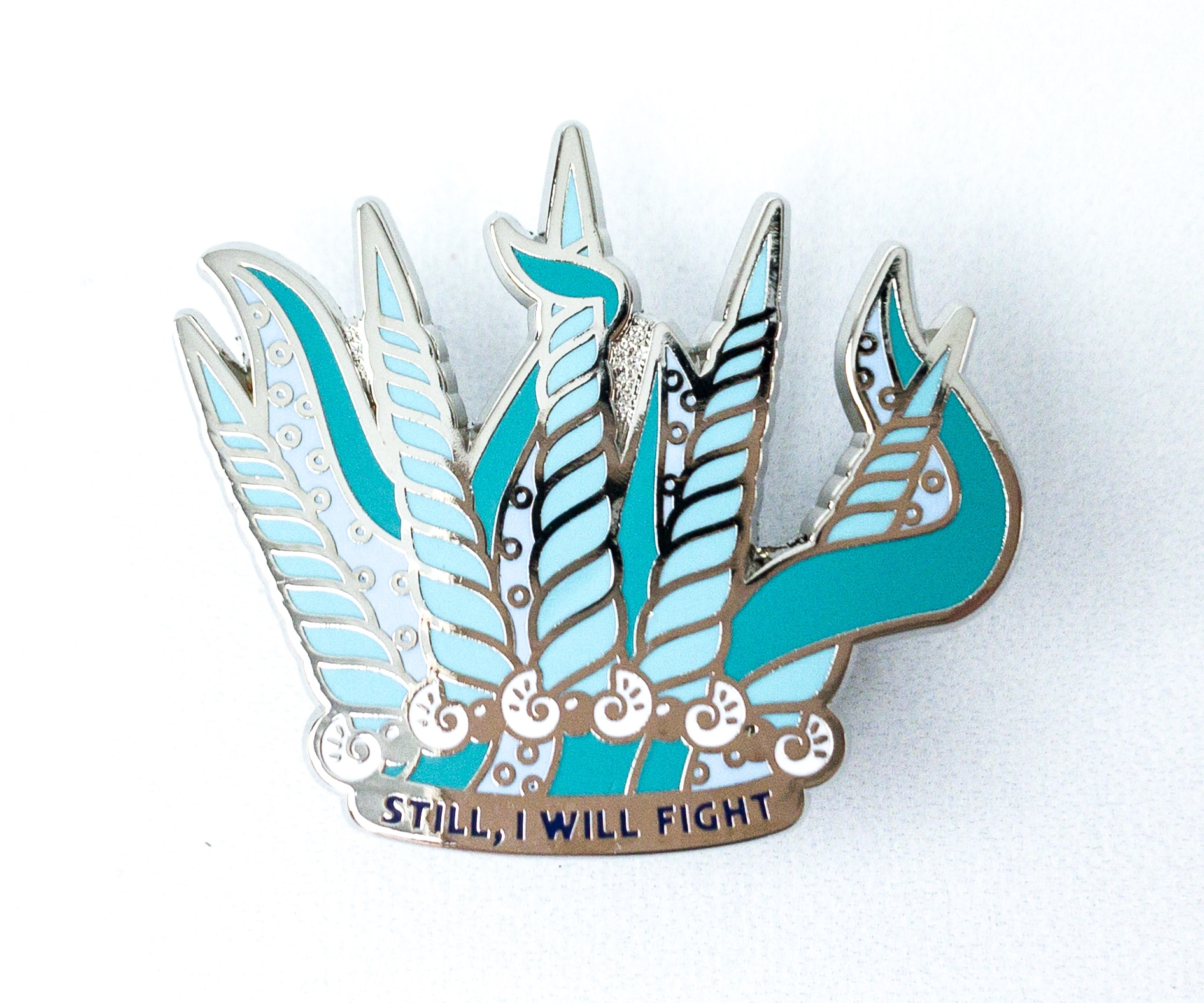 It also comes with an empowering quote from the book:
Still, I will fight.
The pin looks like a crown composed of things that you can find under the sea. I love the color as well!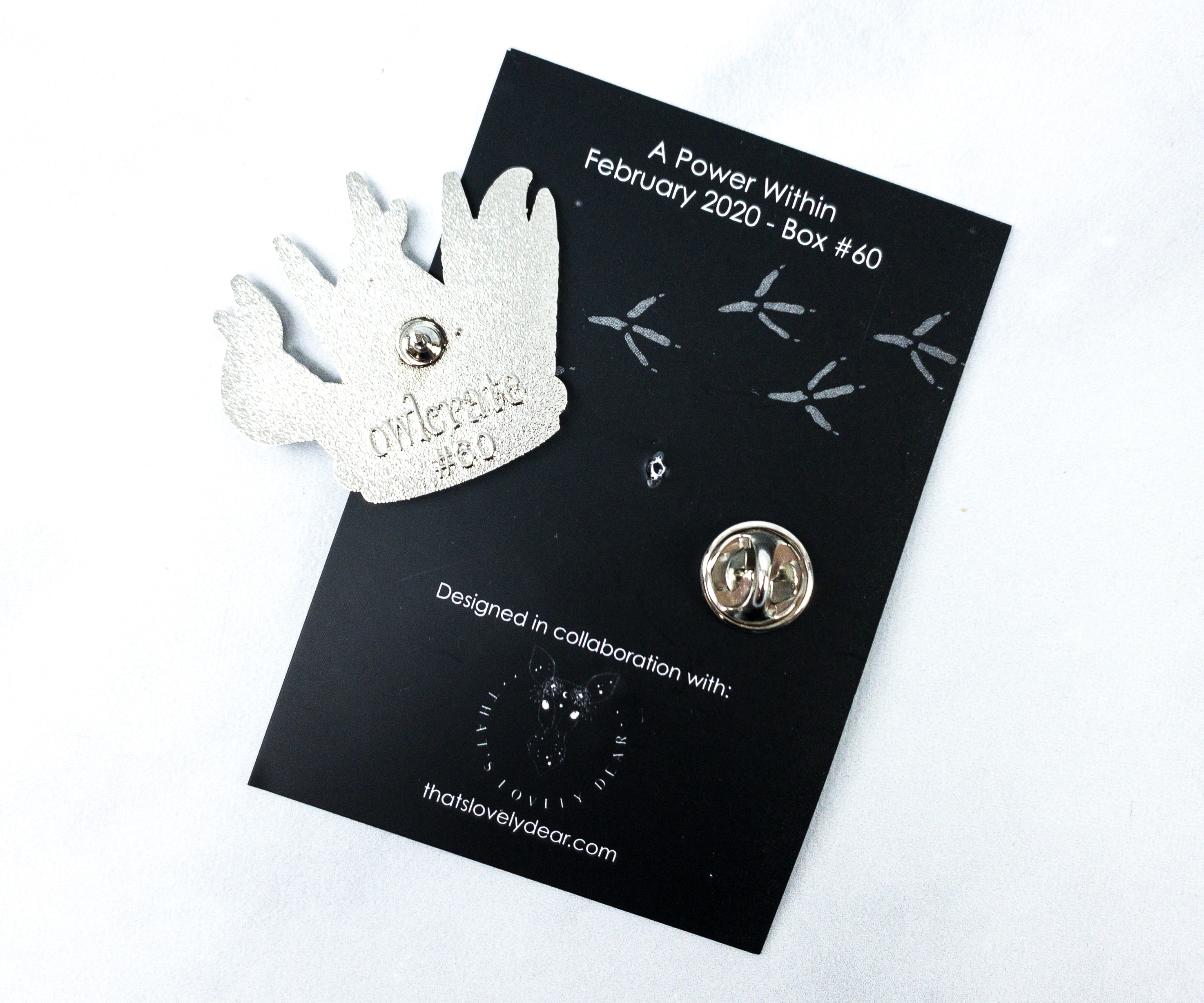 It's a single post pin supported by a butterfly clutch.
Key Chain. It's a keychain inspired by The Magicians, and it features Brakebill's University!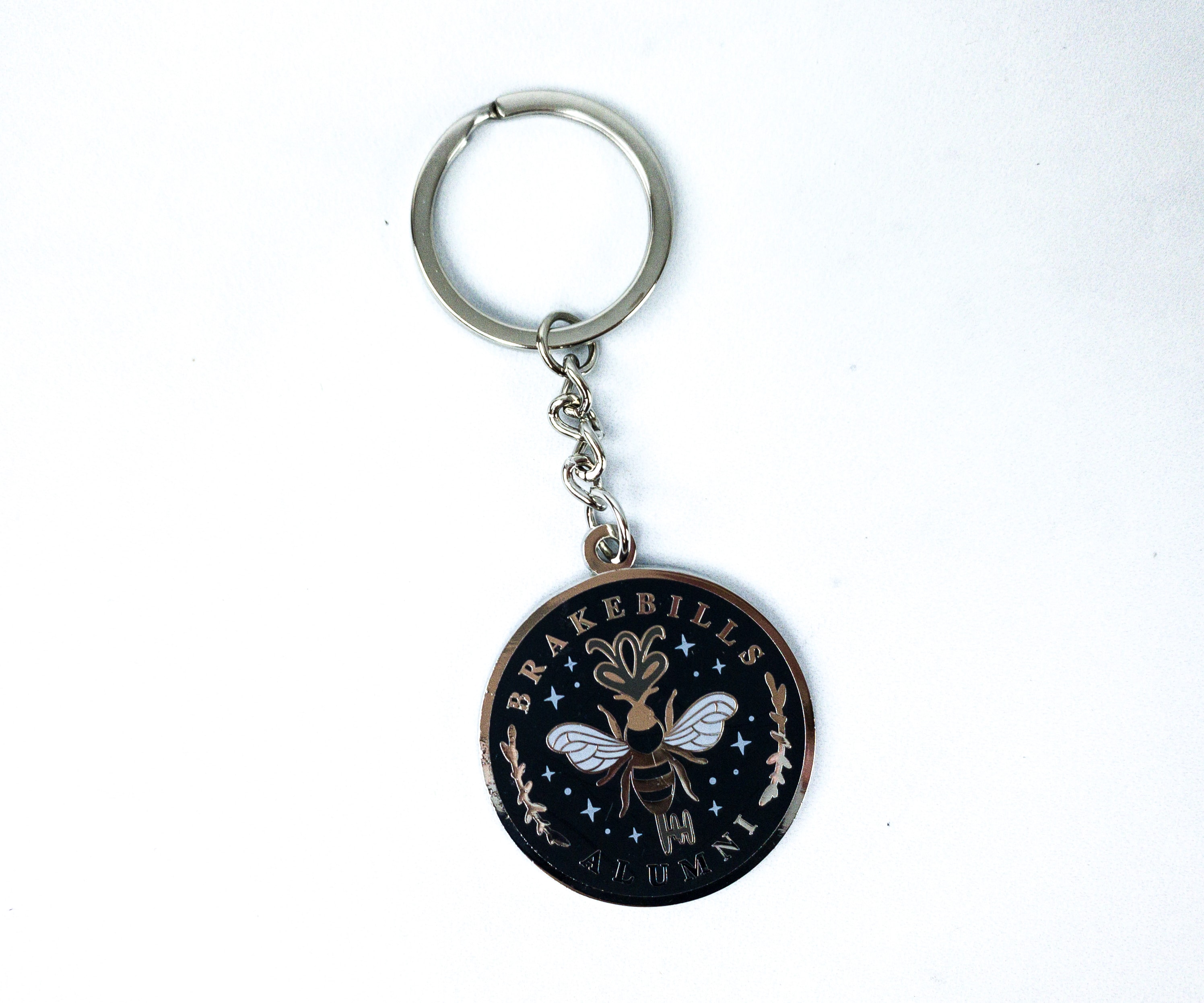 It has a split keyring that is connected by a short chain to the main charm. This will make it easy to attach to bags, purses, and more.
Brakebills University for Magical Pedagogy, also known as Brakebills College for Magical Pedagogy, Brakebills Preparatory College of Magic, Brakebills Academy for Magical Pedagogy, or simply Brakebills, is the premier institution for the study of magic in North America.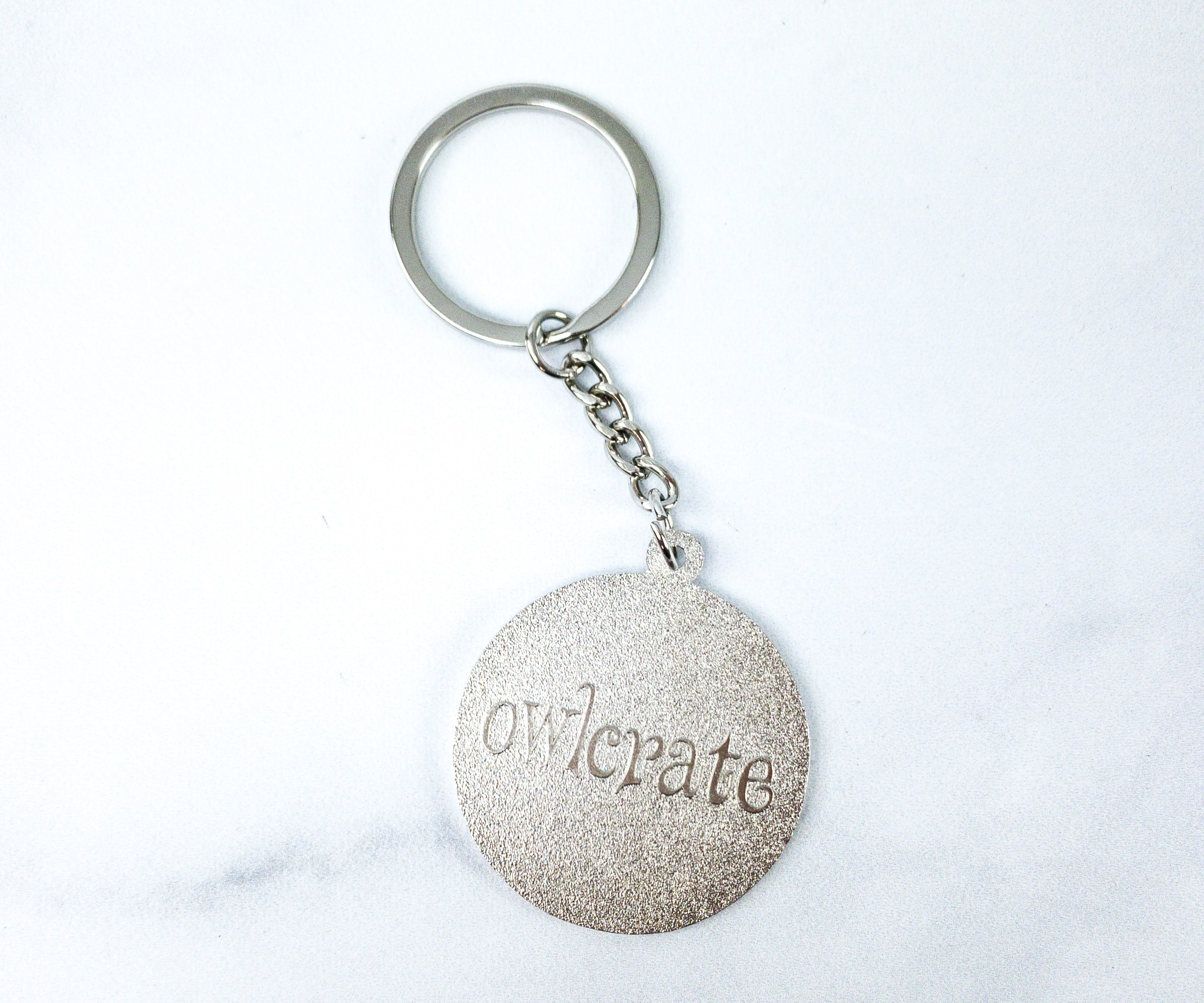 Engraved at the back is OwlCrate's logo!
Metal Bookmark. I got 2 metal bookmark rulers inspired by the best-selling fantasy series, The Witchland by Susan Dennard.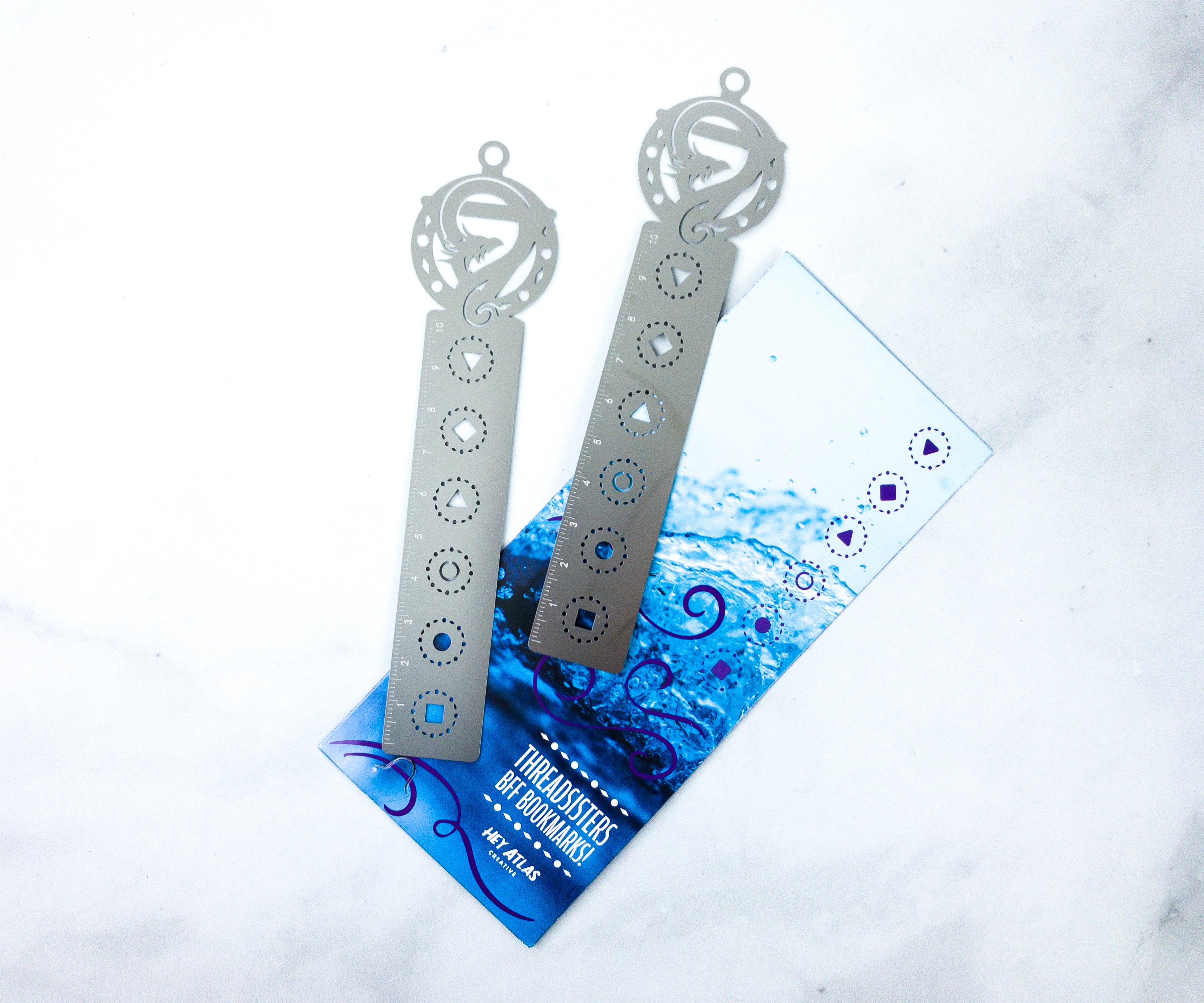 The metal bookmarks are really stunning. They are designed by Hey Atlas Creative, and you can share the other one with your BFF!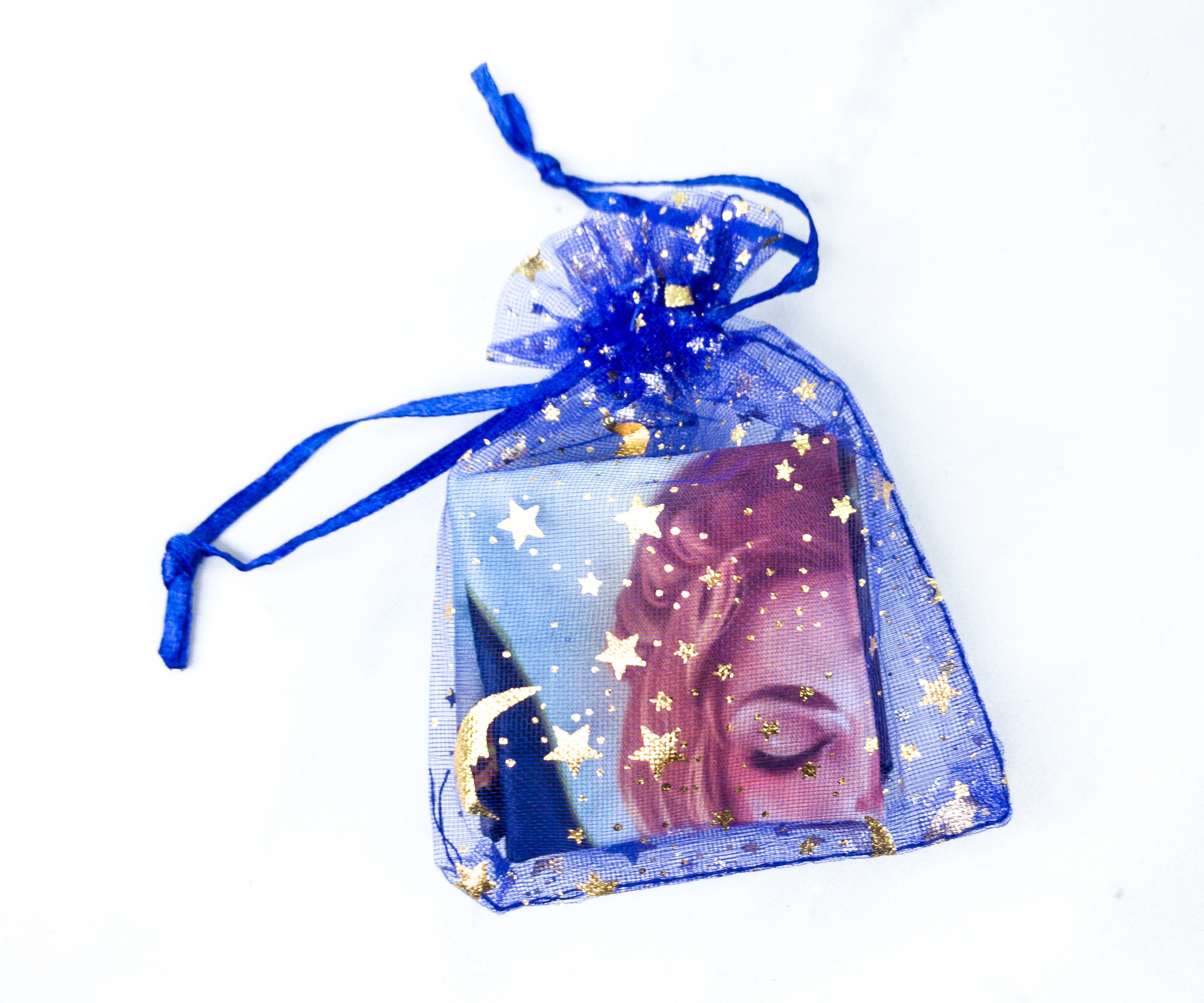 Cleaning Cloth. The cleaning cloth was packed in a blue organza pouch with golden star prints!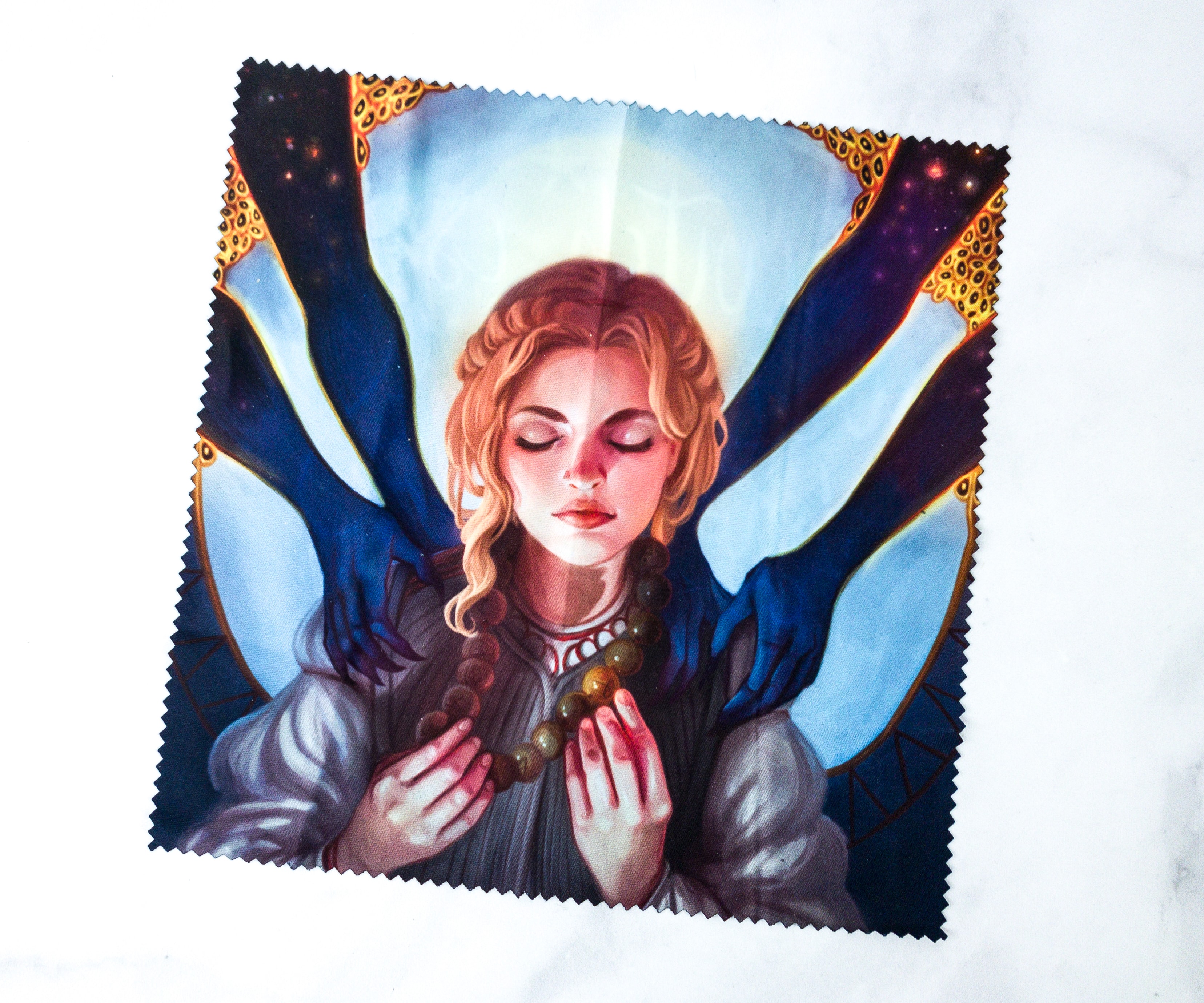 Nicole Deal, our featured artist this month, designed this amazing cleaning cloth inspired by Wicked Saints. It features Nadya, a girl who can speak to gods and will have power run through her veins.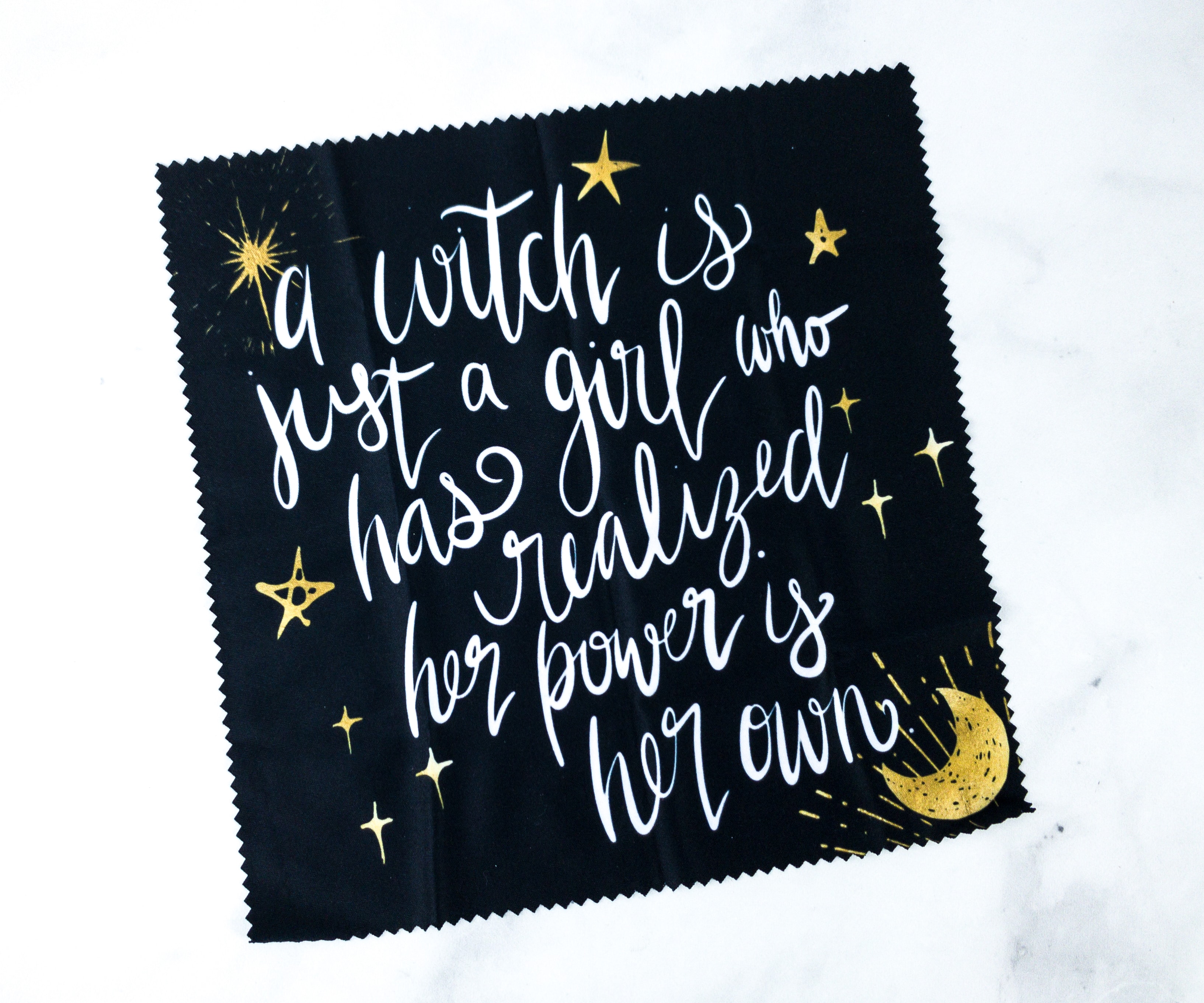 The other side has beautiful handwriting from Leaf and Lore and it says…
A witch is just a girl who has realized her power is her own.
Another amazing thing about this screen cleaning cloth is that I can use both sides!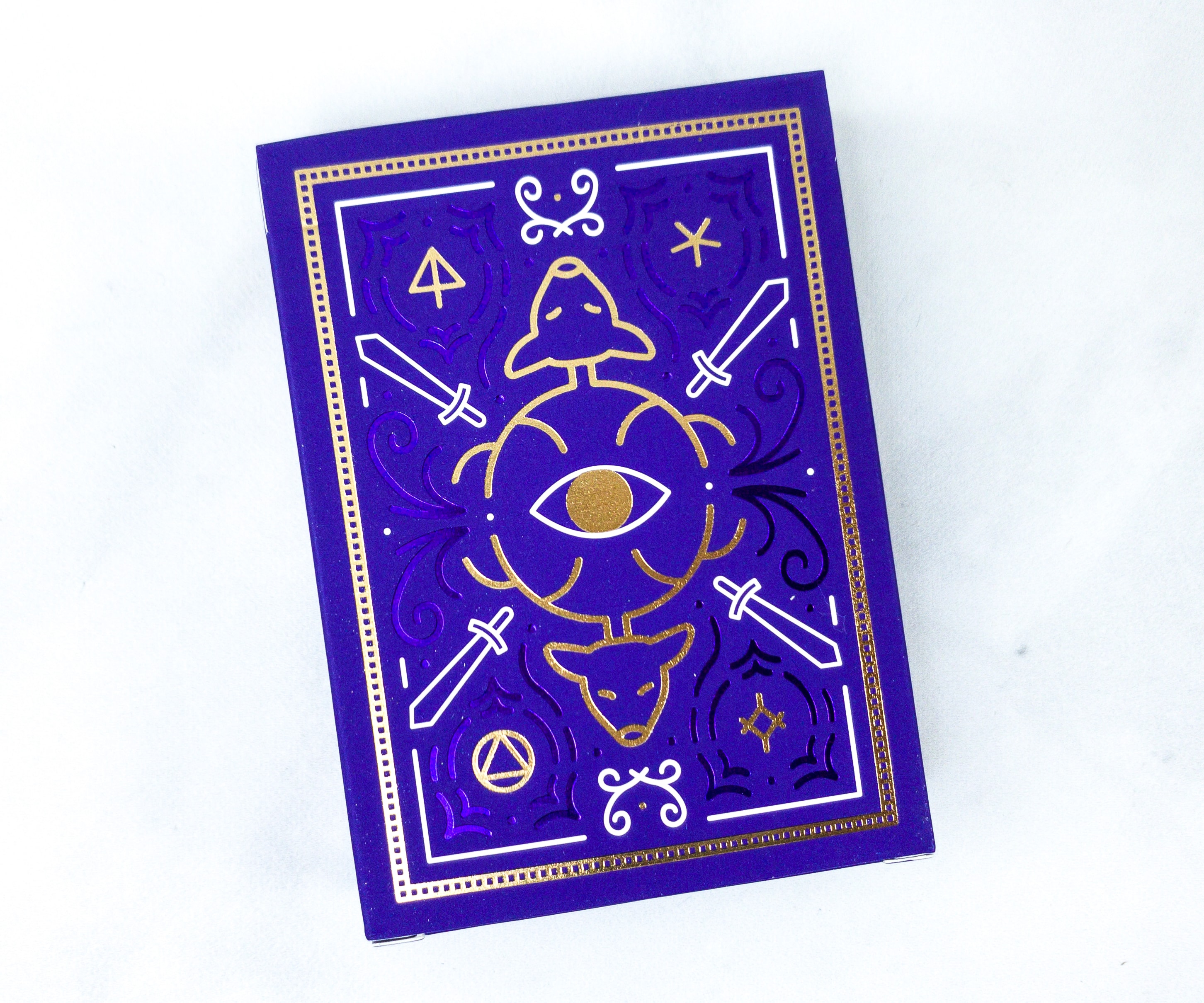 Playing Cards. Staying at home doesn't sound so bad especially when you got some playing cards like these on hand!
This deck of cards is inspired by Sarah J. Maas' The Throne of Glass series.
The back of the cards has the same design as the box.
This deck is a product of a collaboration of amazing artists like Jo Painter, Salome Totladze, Diana Dworak, Janna Runneck, and Michelle Gray. The Jack, Queen, and King cards look amazing!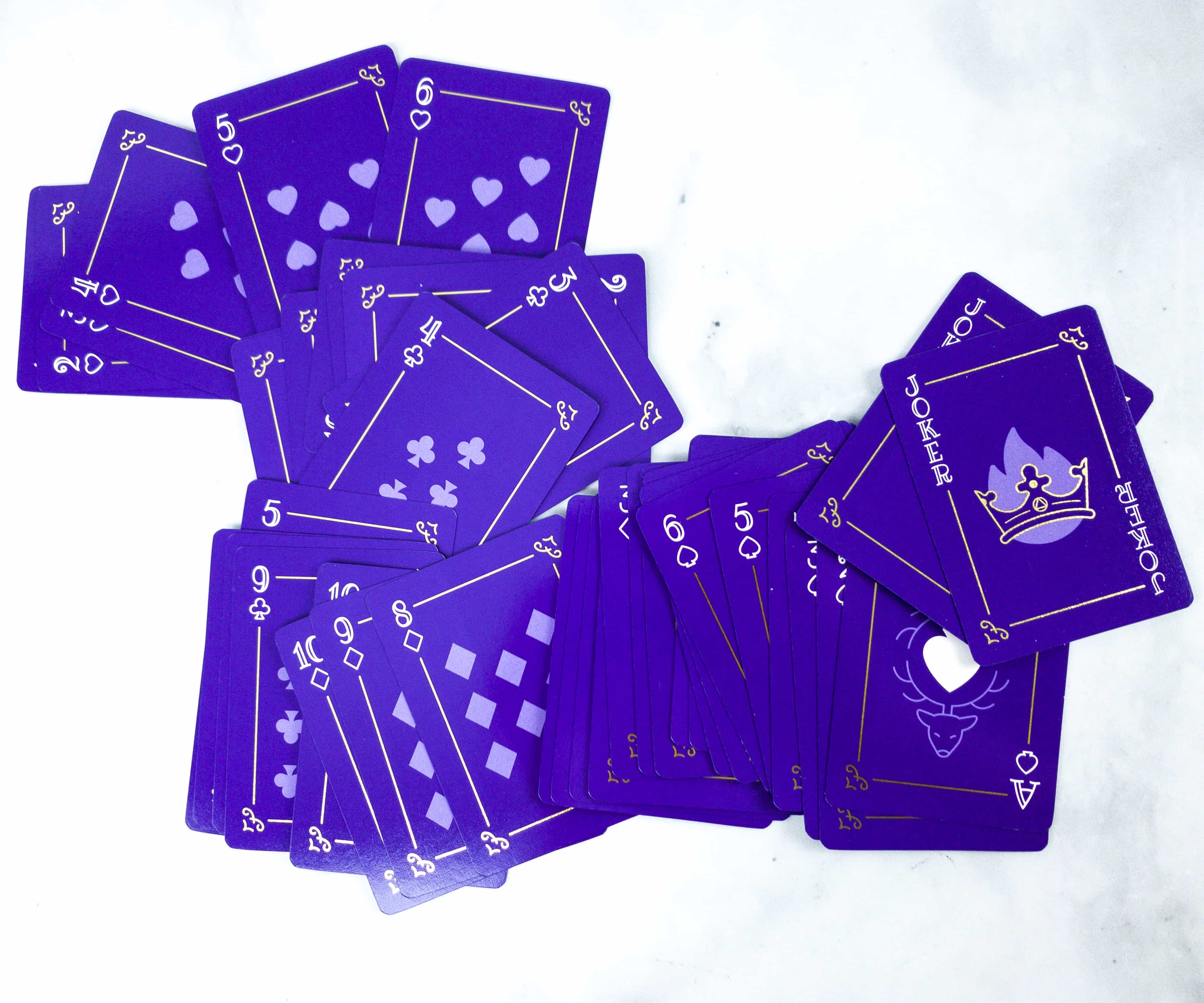 The numbered cards have the usual suits and count corresponding to the number, and there are 2 joker cards as well.
Bento Box. For those who love to pack their lunches, here's a cool bento box!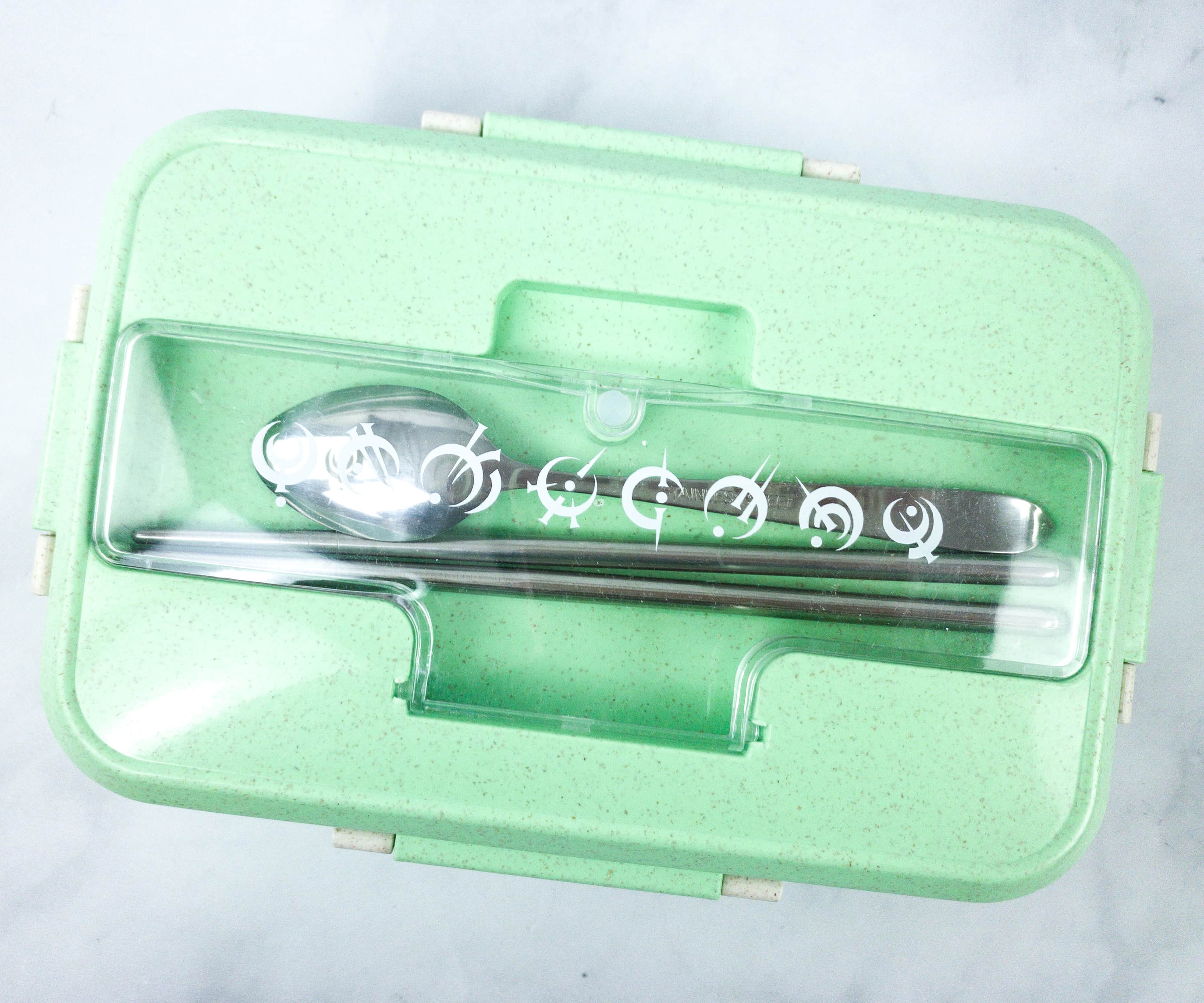 Written on top is the word "OwlCrate" in Scadrial's Steel Alphabet!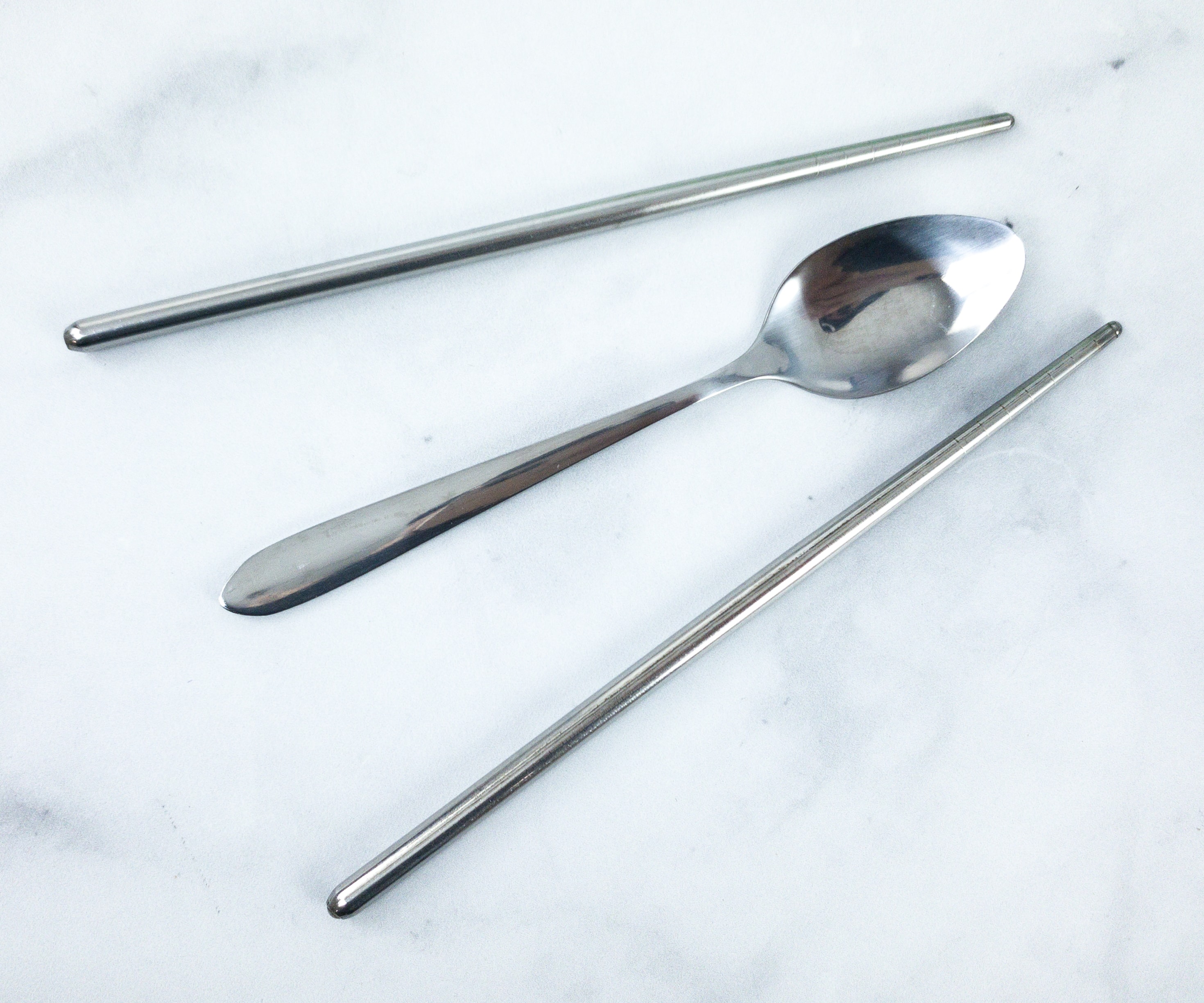 It includes a pair of metal chopsticks and a spoon.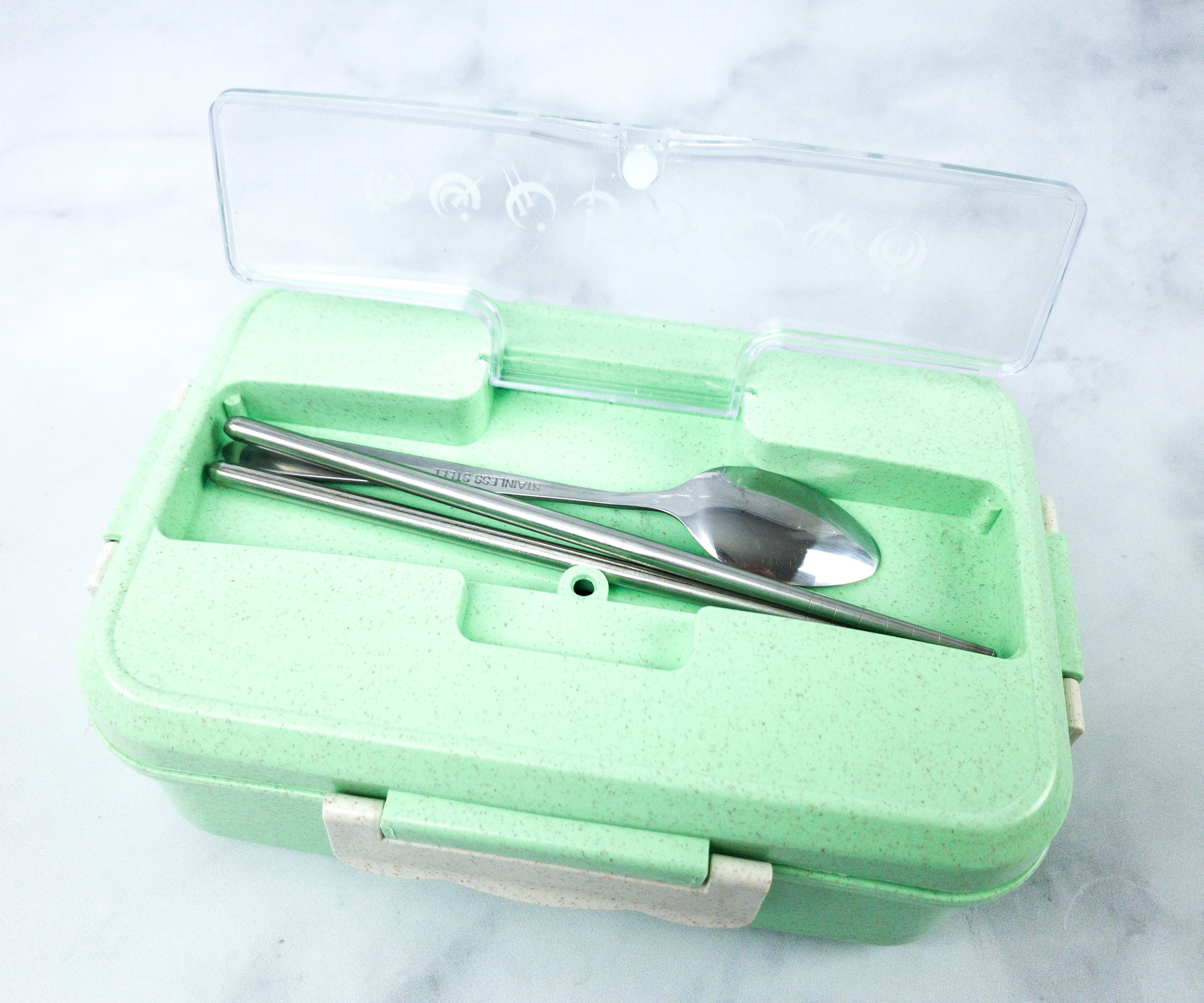 The top of the bento box's lid serves as a compartment for the eating utensils.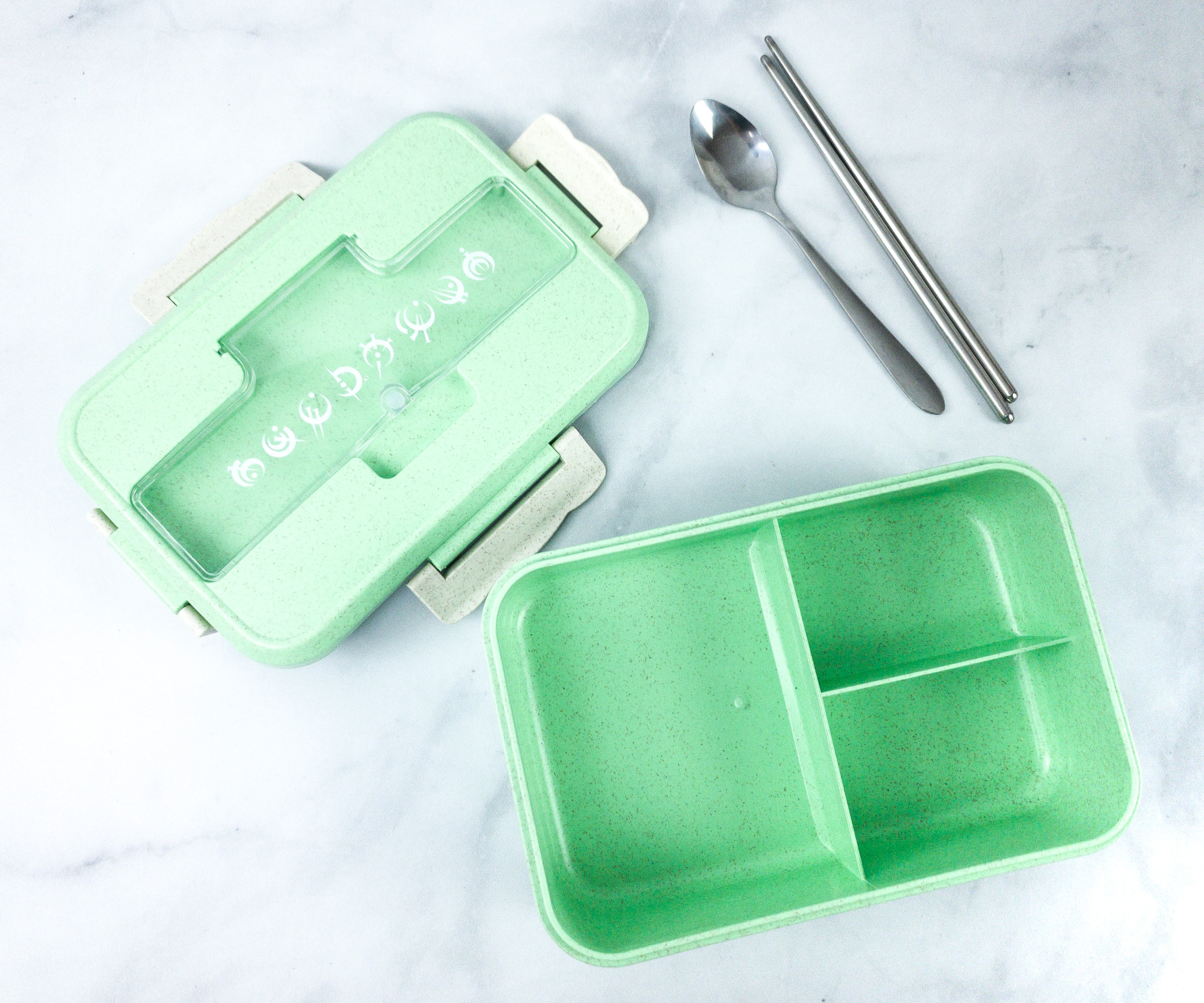 The bento box has 3 compartments inside where you can easily portion your food. Also, the lid comes has locks on every side.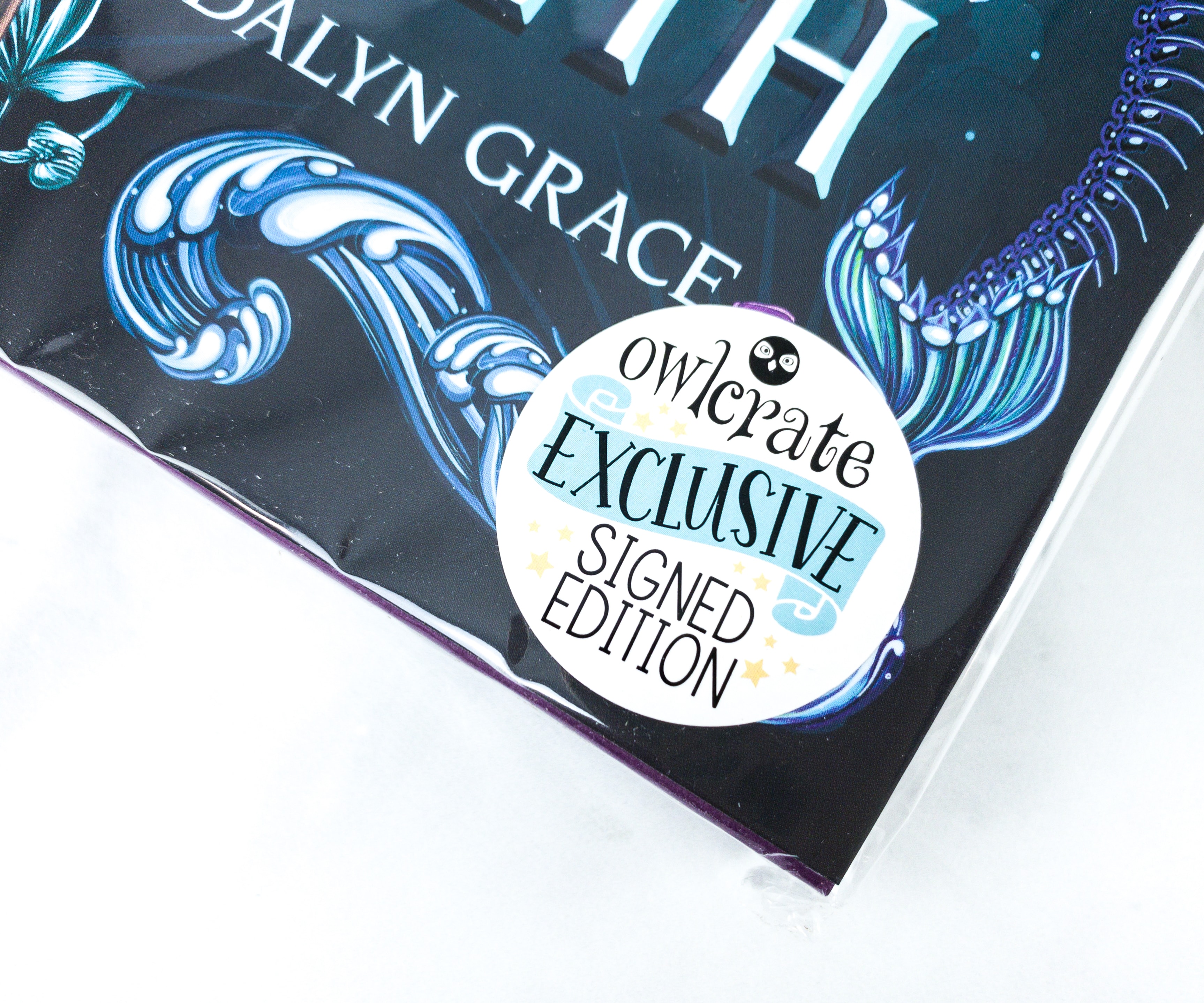 The book has a sticker that says it's an Owl Crate Exclusive Signed Edition.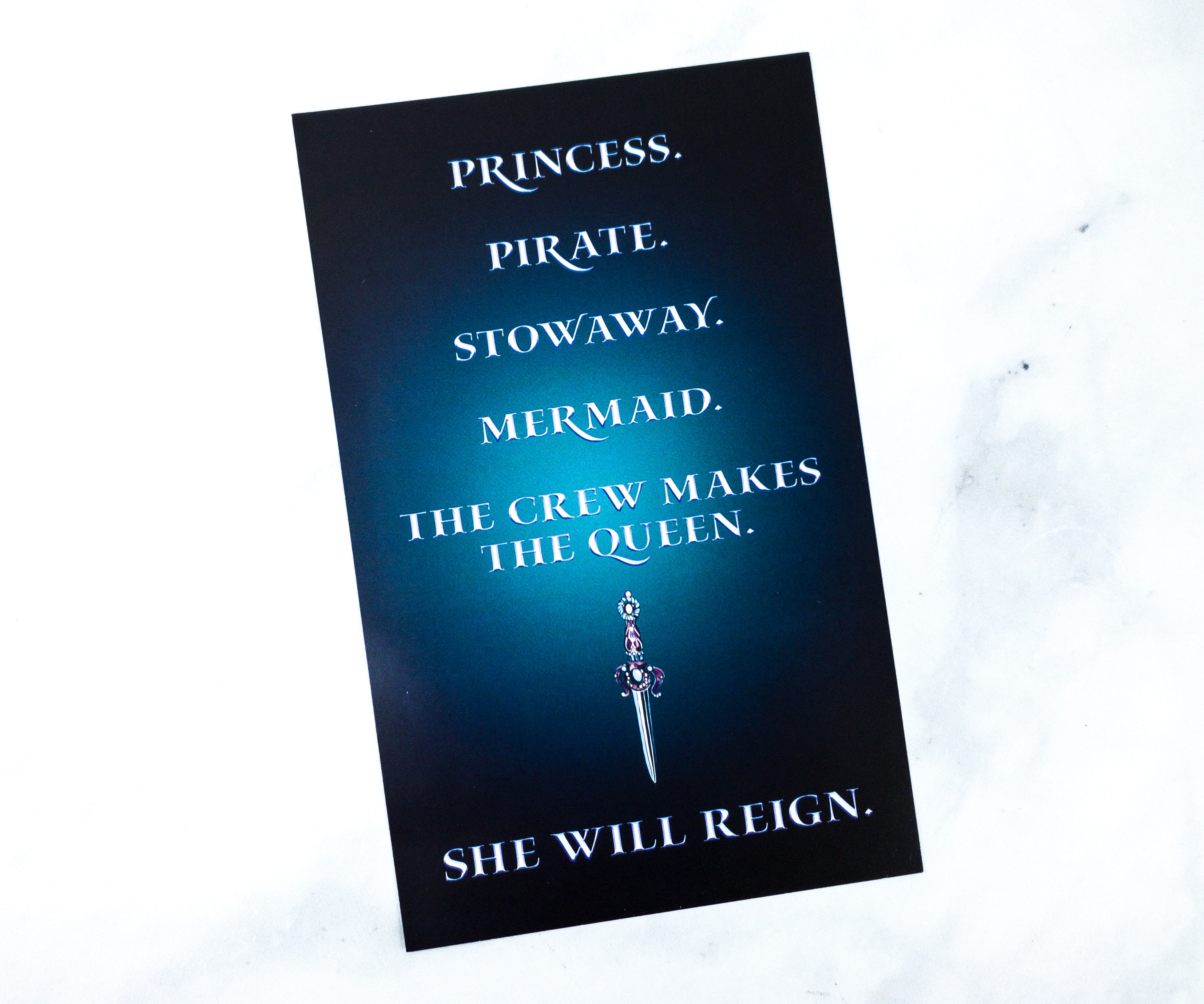 The box includes a card, and it gives us a peek on what this month's featured book is all about.
At the back is a letter from the author!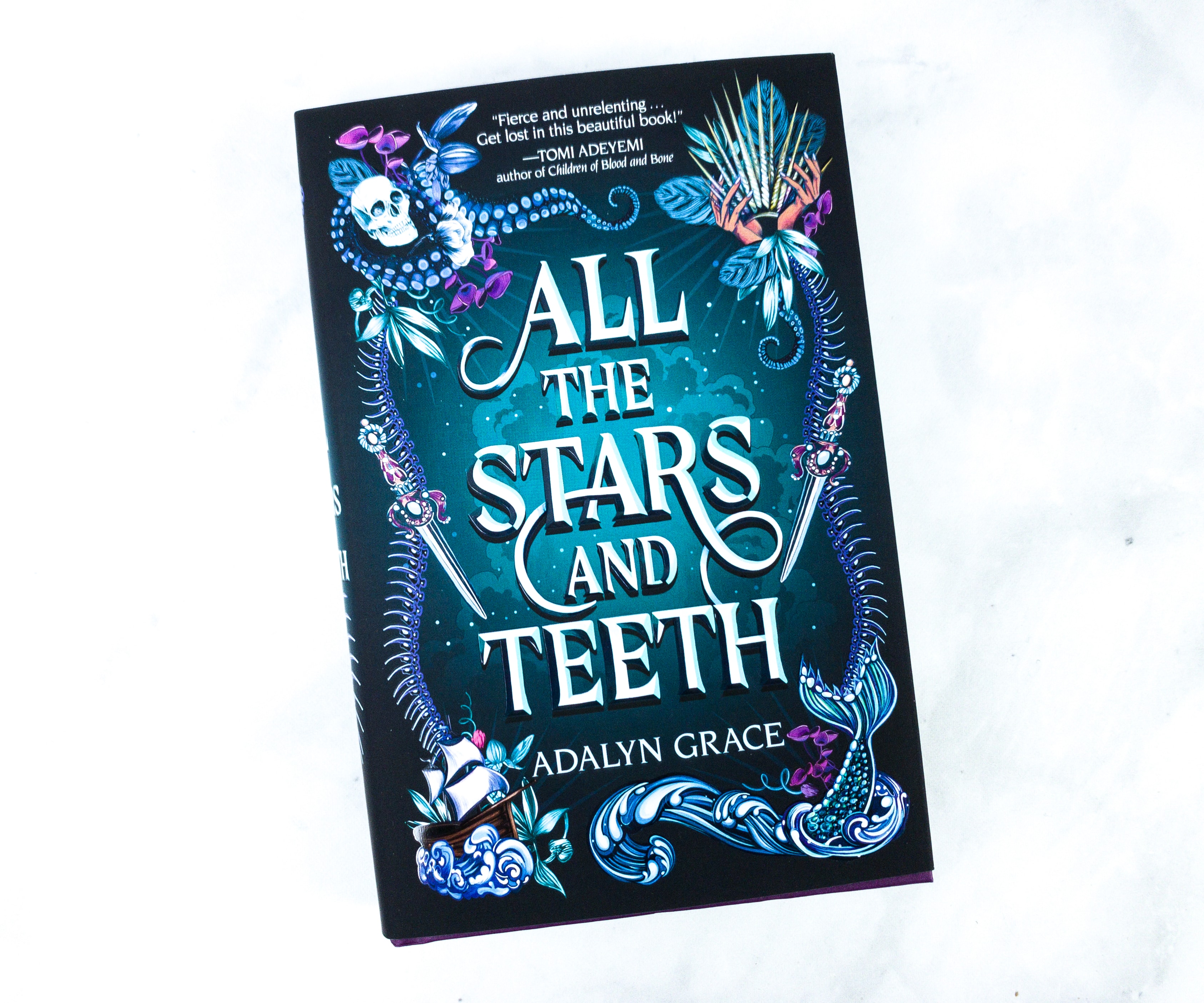 All The Stars And Teeth by Adalyn Grace ($12.79)
Set in a kingdom where danger lurks beneath the sea, mermaids seek vengeance with song, and magic is a choice, Adalyn Grace's All the Stars and Teeth is a thrilling fantasy for fans of Stephanie Garber's Caraval and Sarah J. Maas's Throne of Glass series.

She will reign.

As princess of the island kingdom Visidia, Amora Montara has spent her entire life training to be High Animancer―the master of souls. The rest of the realm can choose their magic, but for Amora, it's never been a choice. To secure her place as heir to the throne, she must prove her mastery of the monarchy's dangerous soul magic.

When her demonstration goes awry, Amora is forced to flee. She strikes a deal with Bastian, a mysterious pirate: he'll help her prove she's fit to rule, if she'll help him reclaim his stolen magic.

But sailing the kingdom holds more wonder―and more peril―than Amora anticipated. A destructive new magic is on the rise, and if Amora is to conquer it, she'll need to face legendary monsters, cross paths with vengeful mermaids, and deal with a stowaway she never expected… or risk the fate of Visidia and lose the crown forever.

I am the right choice. The only choice. And I will protect my kingdom.
The back of the book introduces us to the different characters that we will encounter in the story: the Princess, the Pirate, the Stowaway, the Mermaid, and the crew. After each character, it is also followed by brief reviews from other known authors.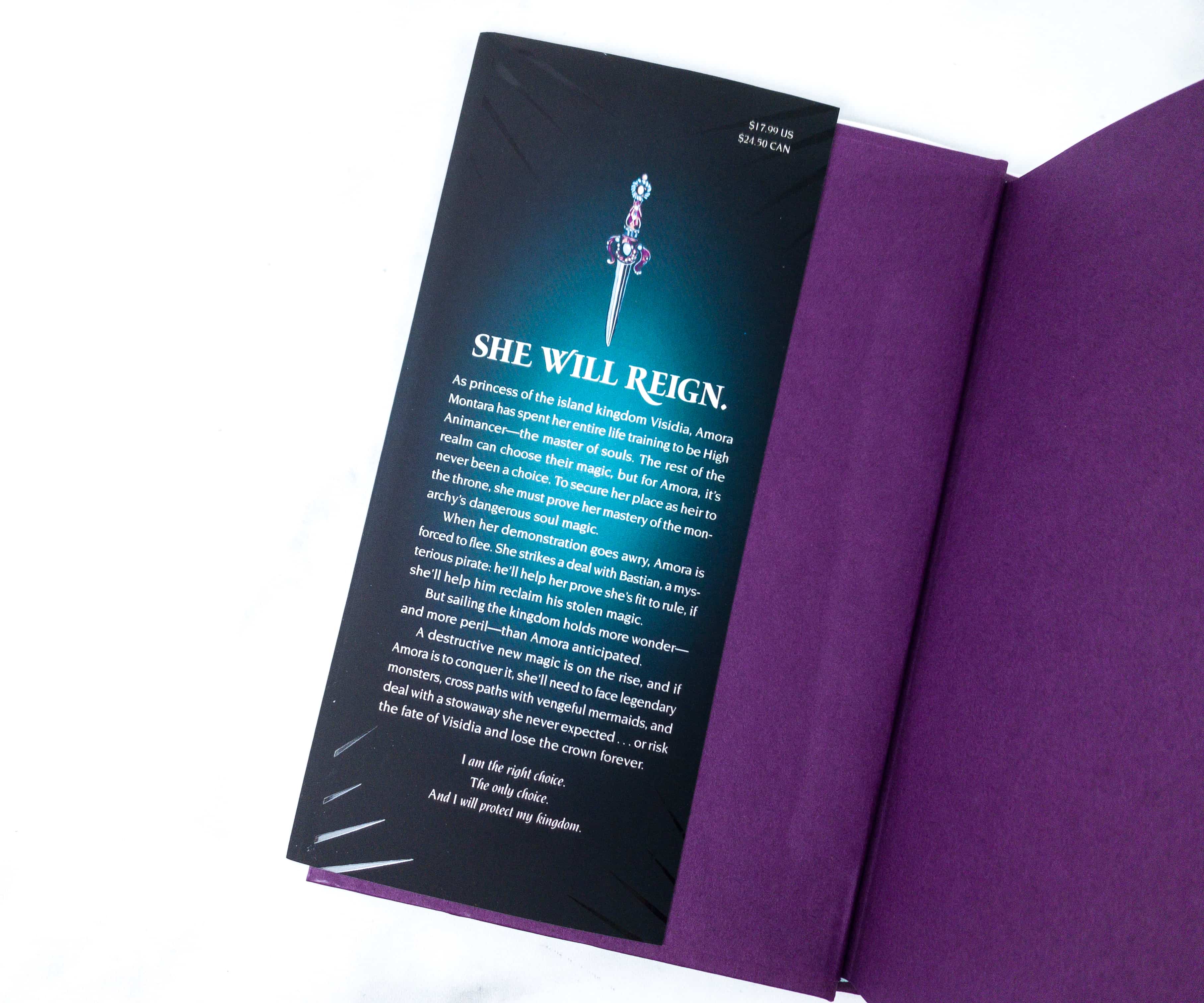 The story's synopsis is printed on one of the flaps of the dust jacket.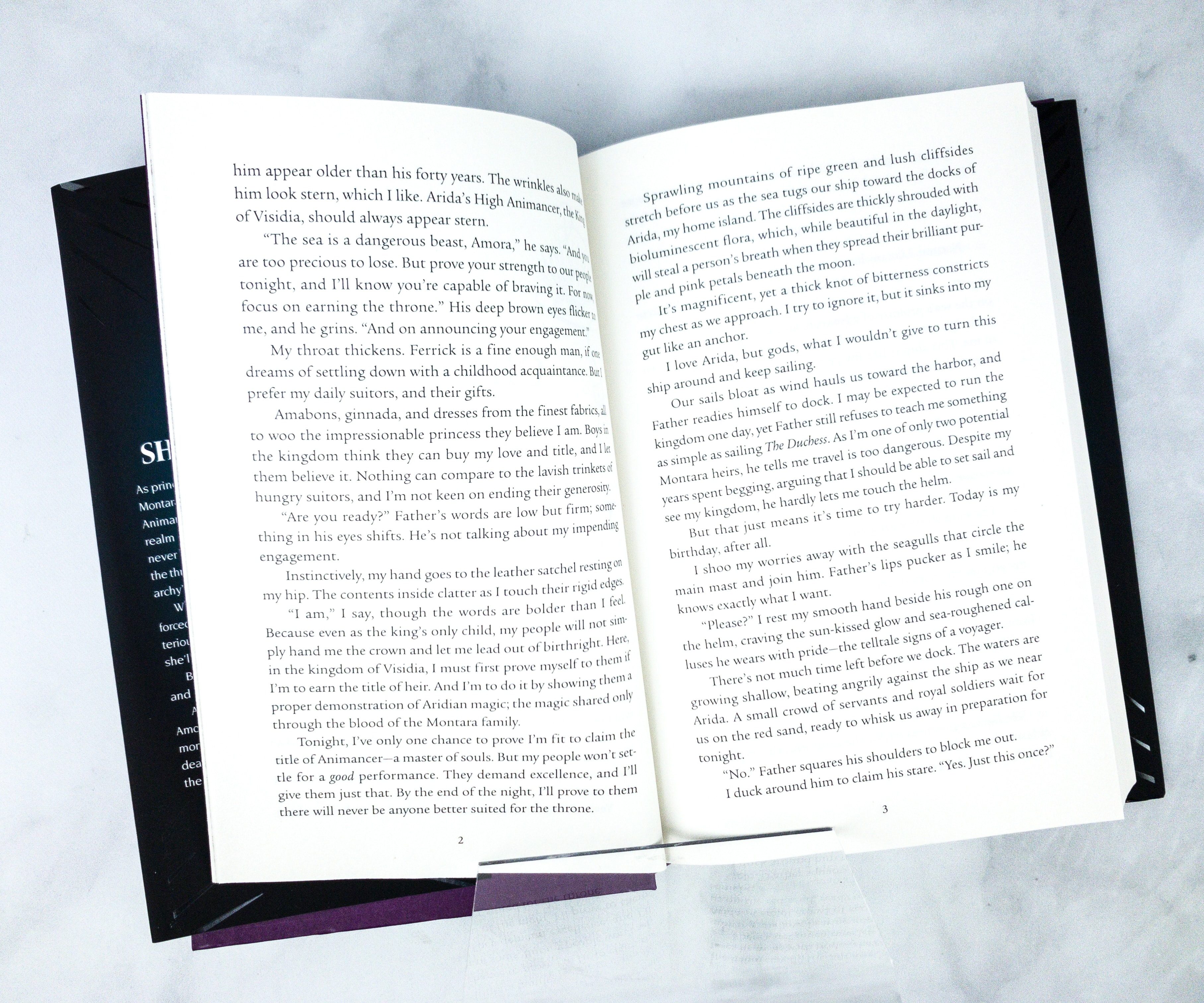 The story is about Amora Montara, the princess of the island kingdom of Visidia, who has spent her life training to be High Animancer, which is the master of souls, to secure her place as heir to the throne. She has to prove her mastery of the monarchy's dangerous soul magic.
It's a great read for anyone who loves pirate adventures and fantasy. The author's storytelling is definitely powerful and engaging!
Chain of Gold The Last Hours Book One by Cassandra Clare ($16.99)
Cordelia Carstairs is a Shadowhunter, a warrior trained since childhood to battle demons. When her father is accused of a terrible crime, she and her brother travel to London in hopes of preventing the family's ruin. Cordelia's mother wants to marry her off, but Cordelia is determined to be a hero rather than a bride. Soon Cordelia encounters childhood friends James and Lucie Herondale and is drawn into their world of glittering ballrooms, secret assignations, and supernatural salons, where vampires and warlocks mingle with mermaids and magicians. All the while, she must hide her secret love for James, who is sworn to marry someone else.

But Cordelia's new life is blown apart when a shocking series of demon attacks devastate London. These monsters are nothing like those Shadowhunters have fought before—these demons walk in daylight, strike down the unwary with incurable poison, and seem impossible to kill. London is immediately quarantined. Trapped in the city, Cordelia and her friends discover that their own connection to a dark legacy has gifted them with incredible powers—and forced a brutal choice that will reveal the true cruel price of being a hero.
The box also included the first book sneak peek of the Last Hours Chain of Gold by Cassandra Clare, which will be available starting March 3.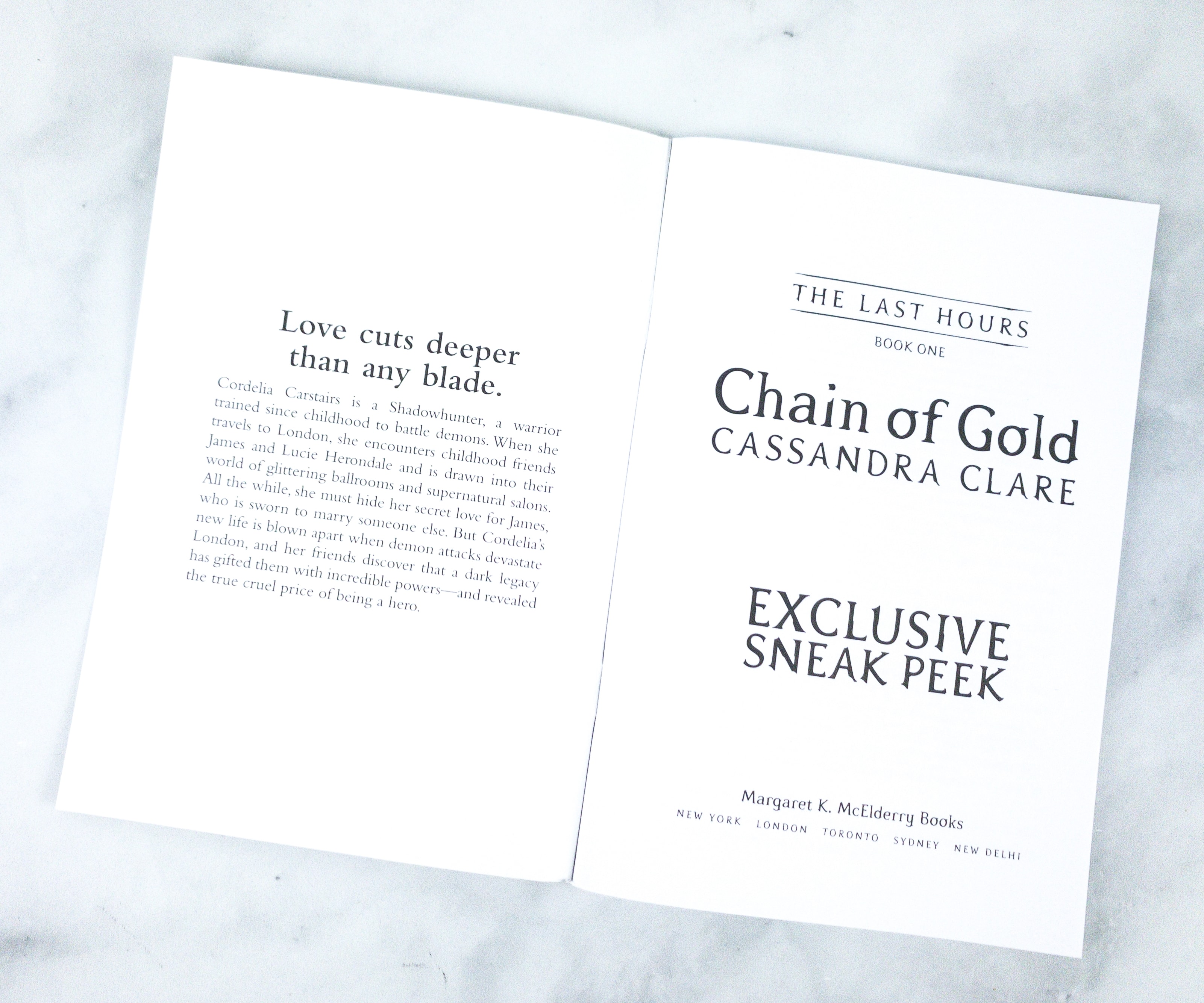 It is the first novel in the new trilogy that features the Shadowhunters of Edwardian London.
The story looks promising!
If you're a fan of Cassandra Clare's The Mortal Instruments, you'll probably find this new series interesting as well!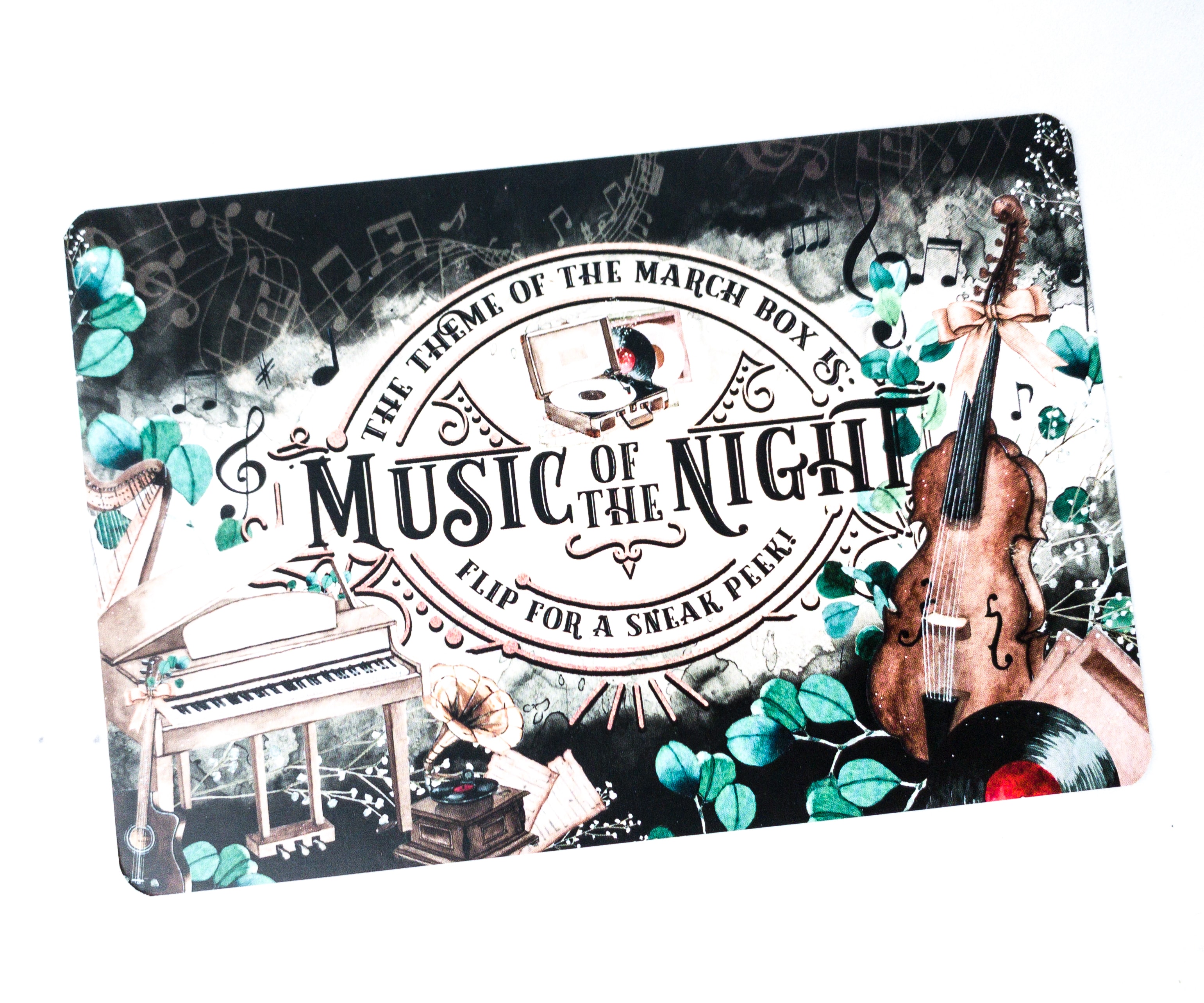 They also gave us a theme spoiler for the March 2020 box, Music of the Night!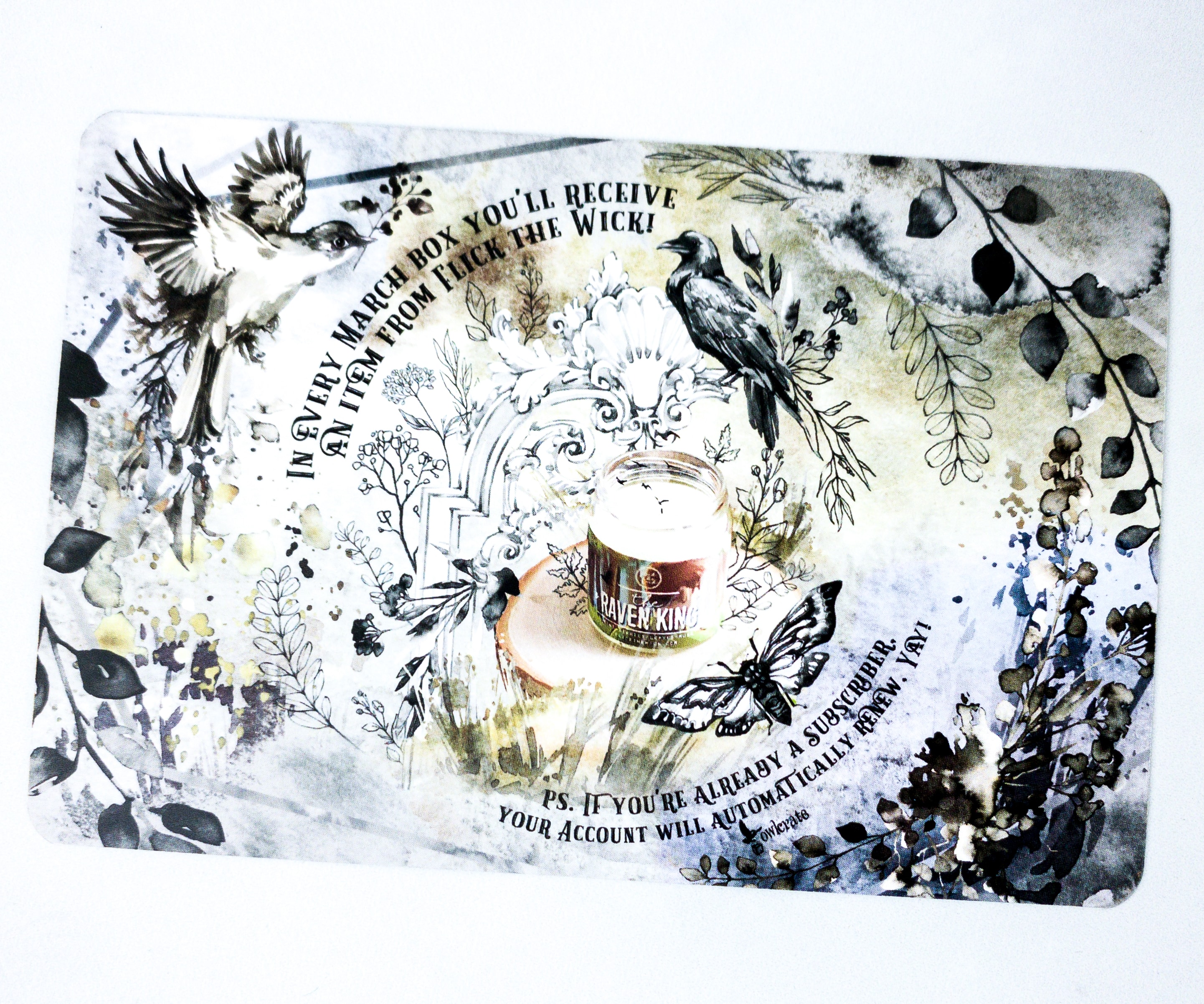 At the back is the sneak peek! In every March box, you'll receive an item from Flick the Wick!
This month, OwlCrate sent us a mysterious and interesting novel, and we're really excited to finish reading the whole thing! It talks about power, magic, and even monsters, and we're here for it! Also, the item inclusions this month are amazing! I really like the keychain, the screen cleaning cloth, and the metal bookmark rulers! Also, the playing cards feature different amazing artists, and I really want to see another collaboration from them. Now, our eyes are on the next box, and we're looking forward to the item from Flick the Wick!
What did you think of this month's Owl Crate theme? Are you excited for next month's theme?