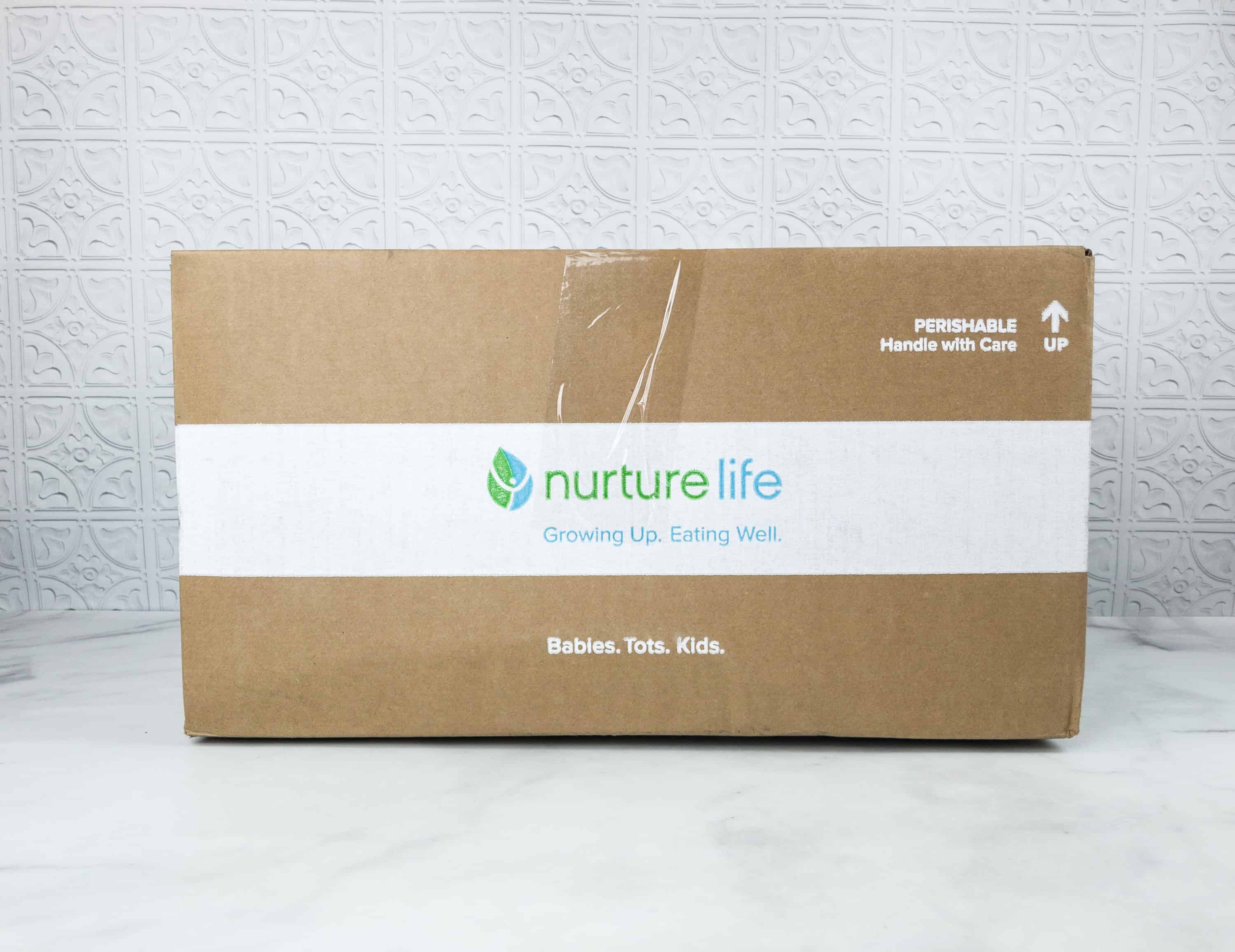 Nurture Life is a kids food brand offering freshly made and ready-to-eat meals. Upon sign up, there's a short quiz and your answers will help them suggest a weekly subscription plan for your family. The meals in your boxes will change weekly, so kids can experience different tastes! They use food-grade packaging materials for all of the meals, which are BPA-free and phthalate-free. Boxes also come with a recyclable insulated liner and non-toxic gel packs.
The meals they offer are priced individually. Prices start at:
$6.88 – Baby Stage 3
$7.99 – Toddler
$8.99 – Kid 5–10
$10.99 – Kid 11+
$9.99 – Family Meal Sides
$12.99 – Family Meal Mains
$7.99 – Cold Lunches
The minimum order amount $39 (before shipping). The shipping charge is $8. Orders amounting to $59 will get free shipping. If you get at least $79 of meals, you will get 5% off and free shipping. For orders that reach $99 and above, there will be a 10% off discount and free shipping as well.
NOTE: Nurture Life has relaunched with a newer packaging. Along with the new look, Nurture Life meal plans are now more flexible with the customization of your subscription. You can now order meals from any age group!
DEAL: Get 25% off on your first order! Use coupon code NURTURELIFE25.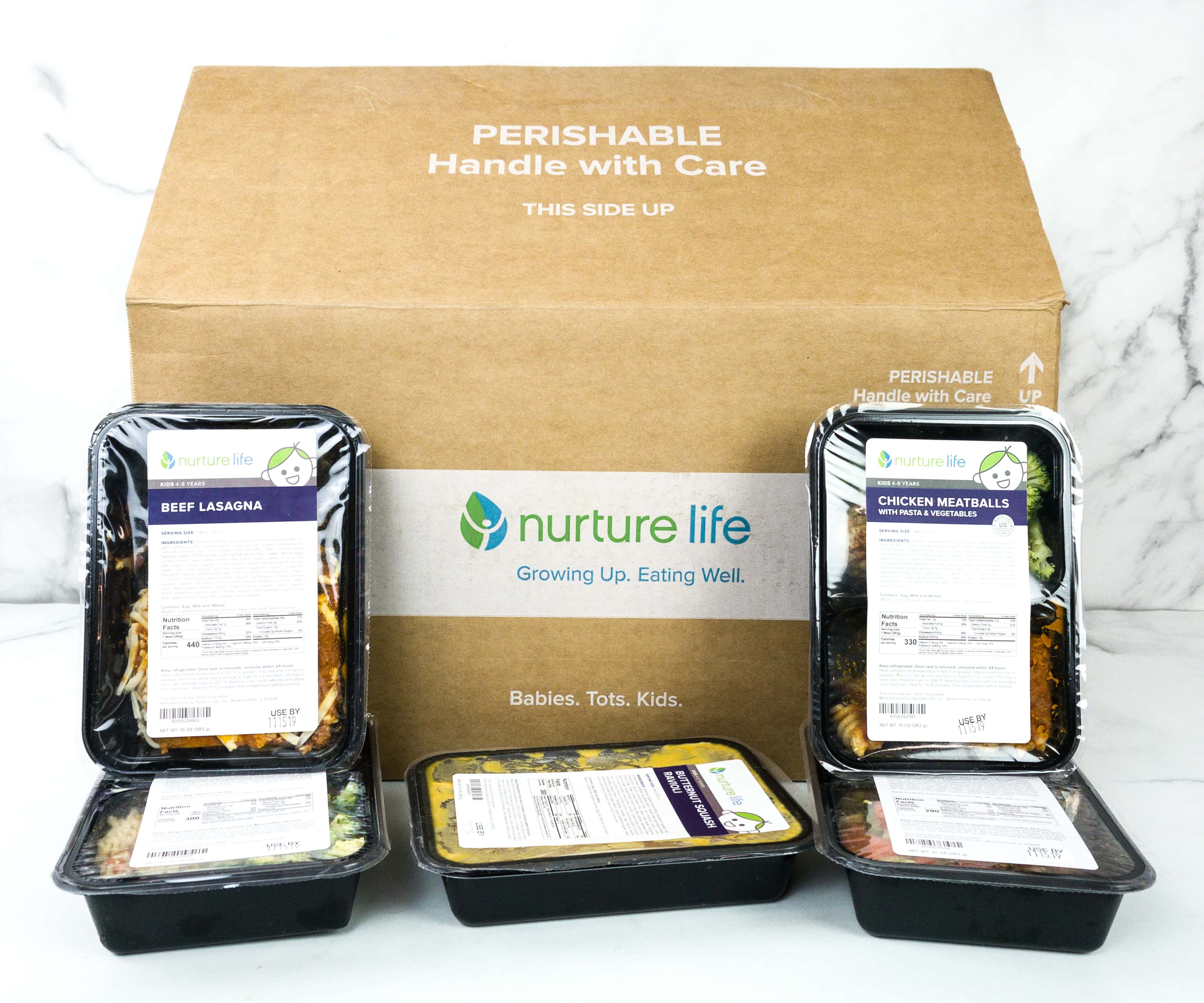 The meals were delivered in an insulated box to maintain freshness.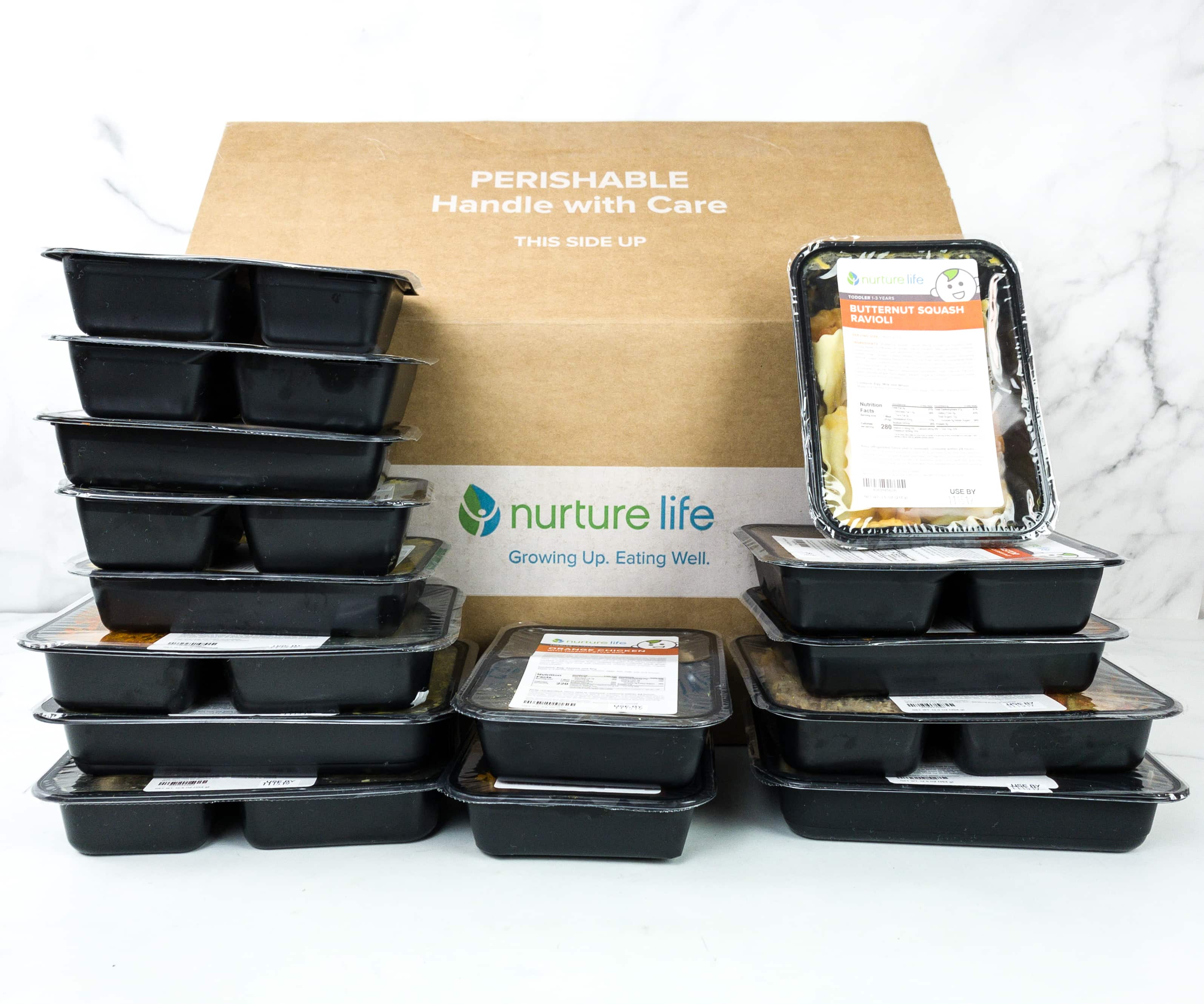 Everything in my box!
Nurture Life promises to never include the following in their meal offerings: peanuts, tree nuts (except coconut), shellfish, artificial colors or flavors, trans fats (partially hydrogenated oils) or high fructose corn syrup (HFCS).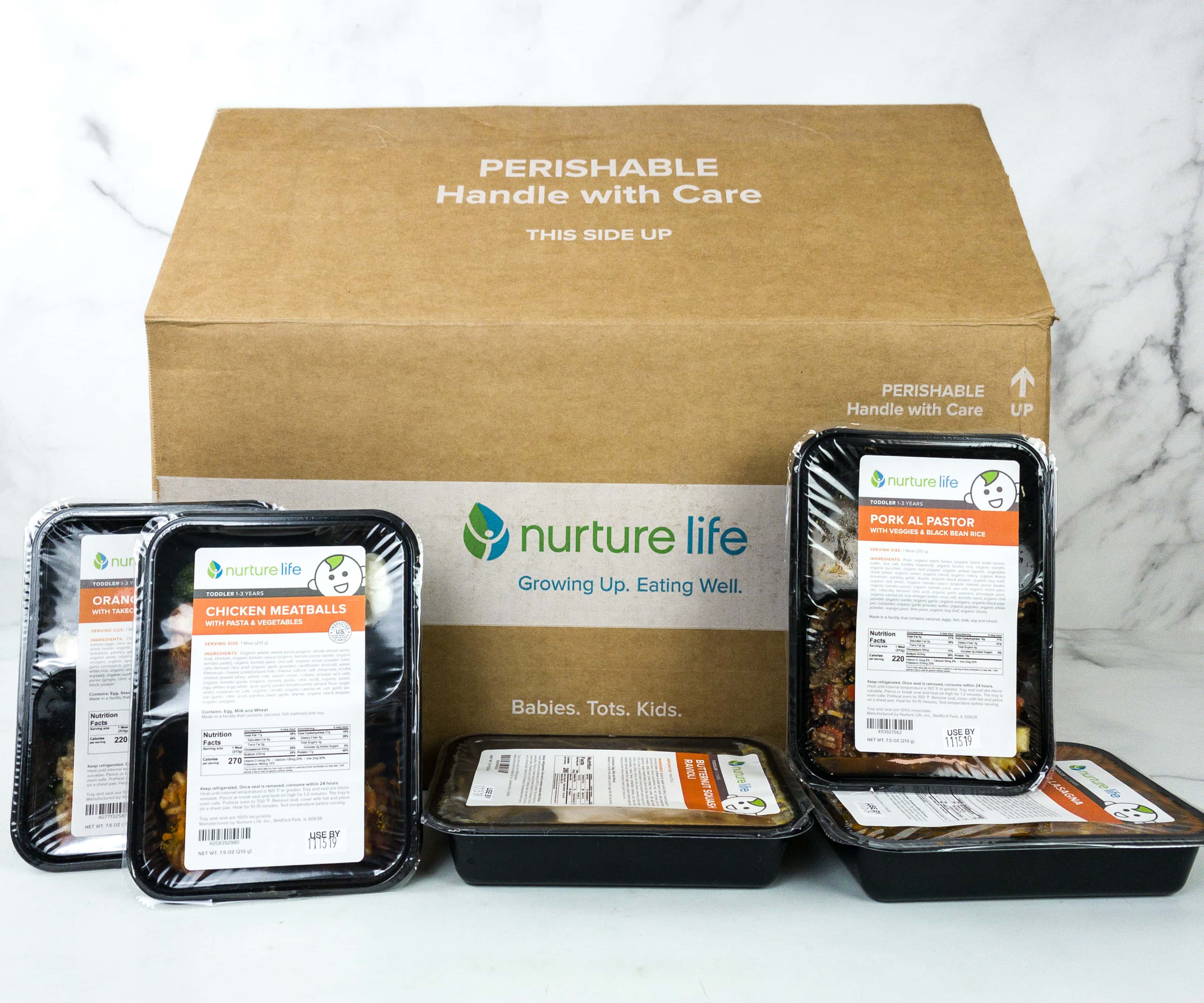 It's a week's worth of meals for the kids! They arrive cold, but not frozen. They're all color-coded so they were super easy to sort out – and send the kids to the garage fridge to grab!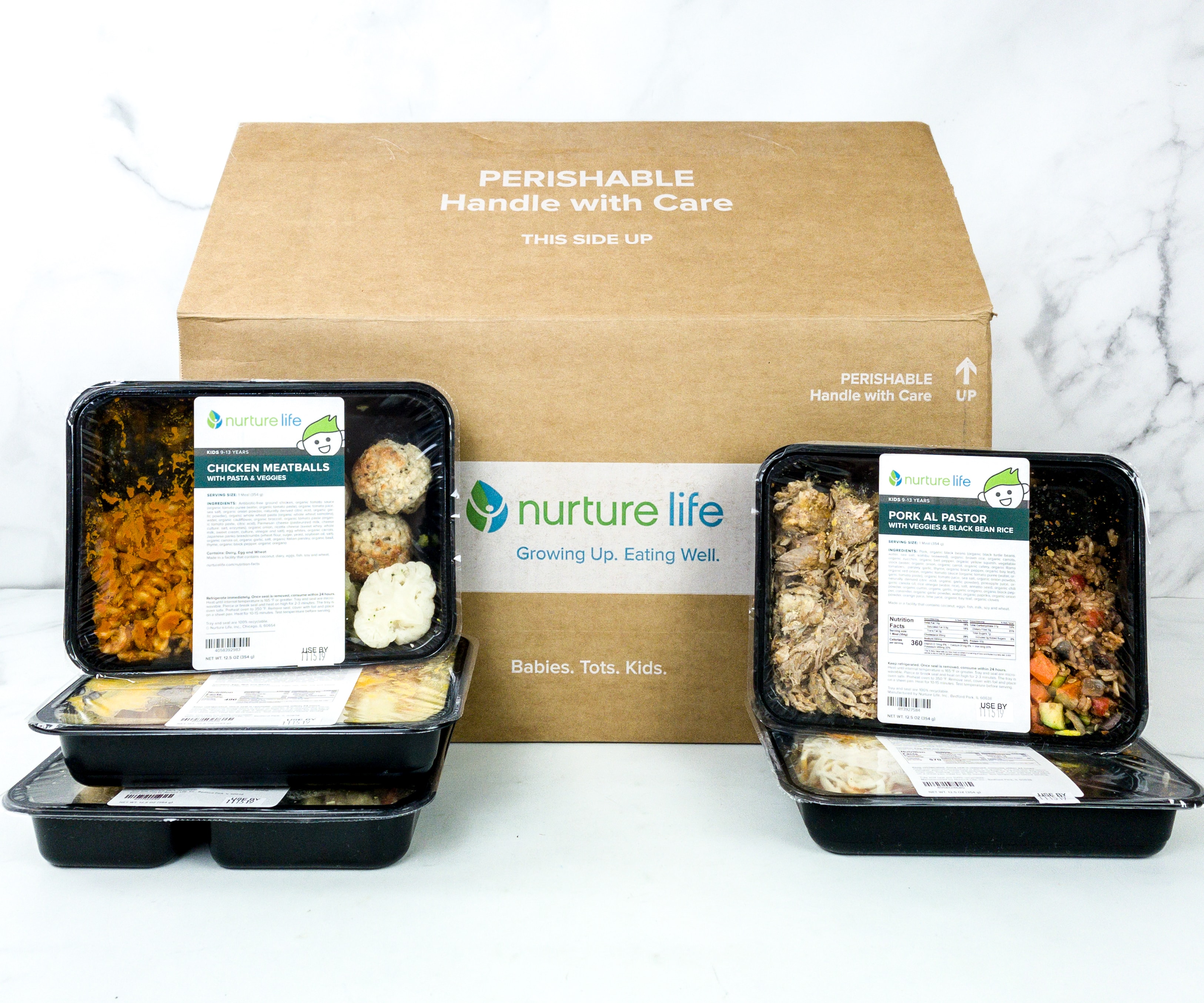 Our meal plans for this week include Butternut Squash Ravioli, Beef Lasagna, Orange Chicken with takeout style rice, Chicken Meatballs with pasta and vegetables, and Pork Al Pastor with veggies and black bean rice.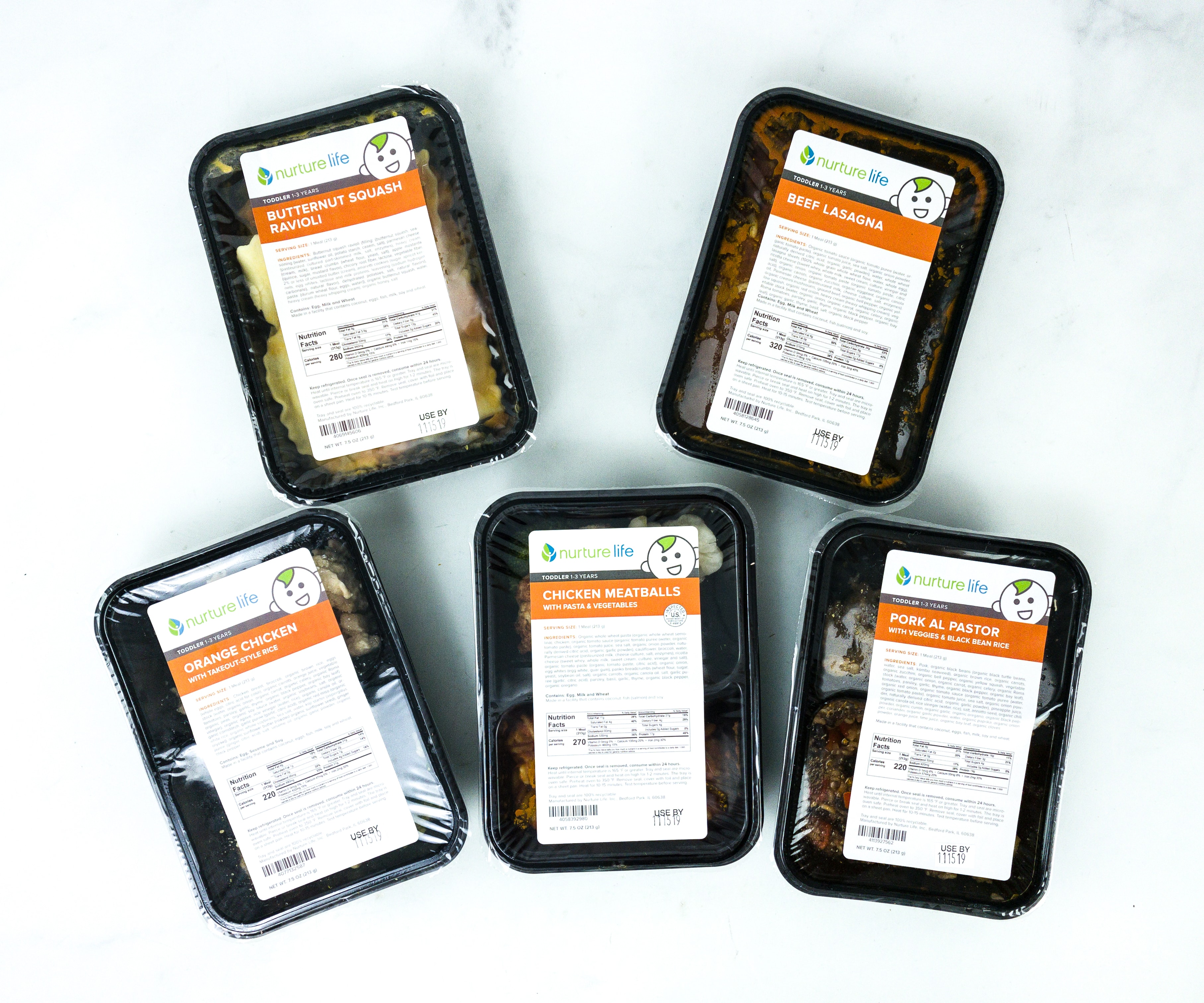 The orange color for the meals is for toddlers 1-3 years old.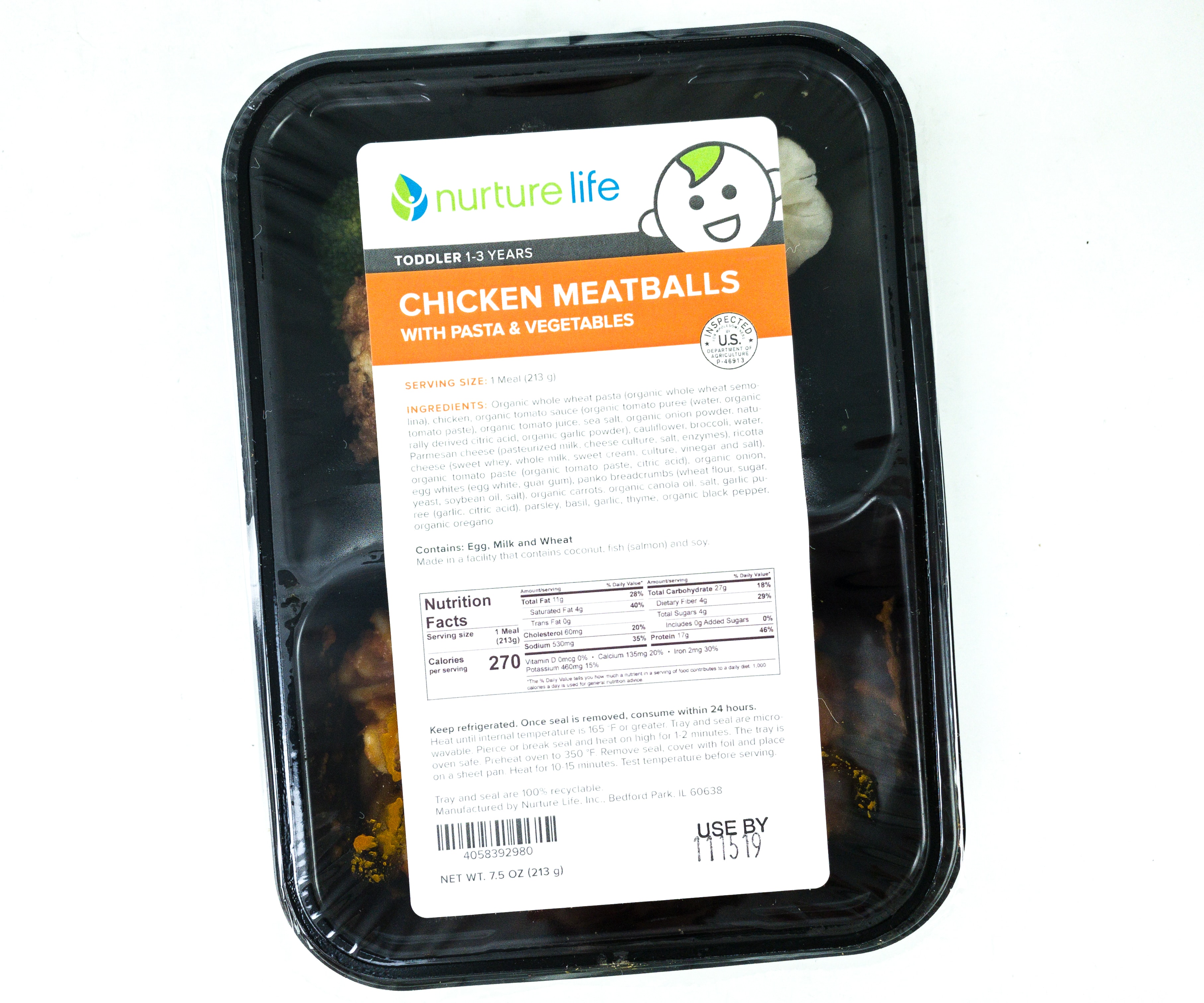 The label also indicates the serving size, ingredients, nutrition facts, and some other instructions.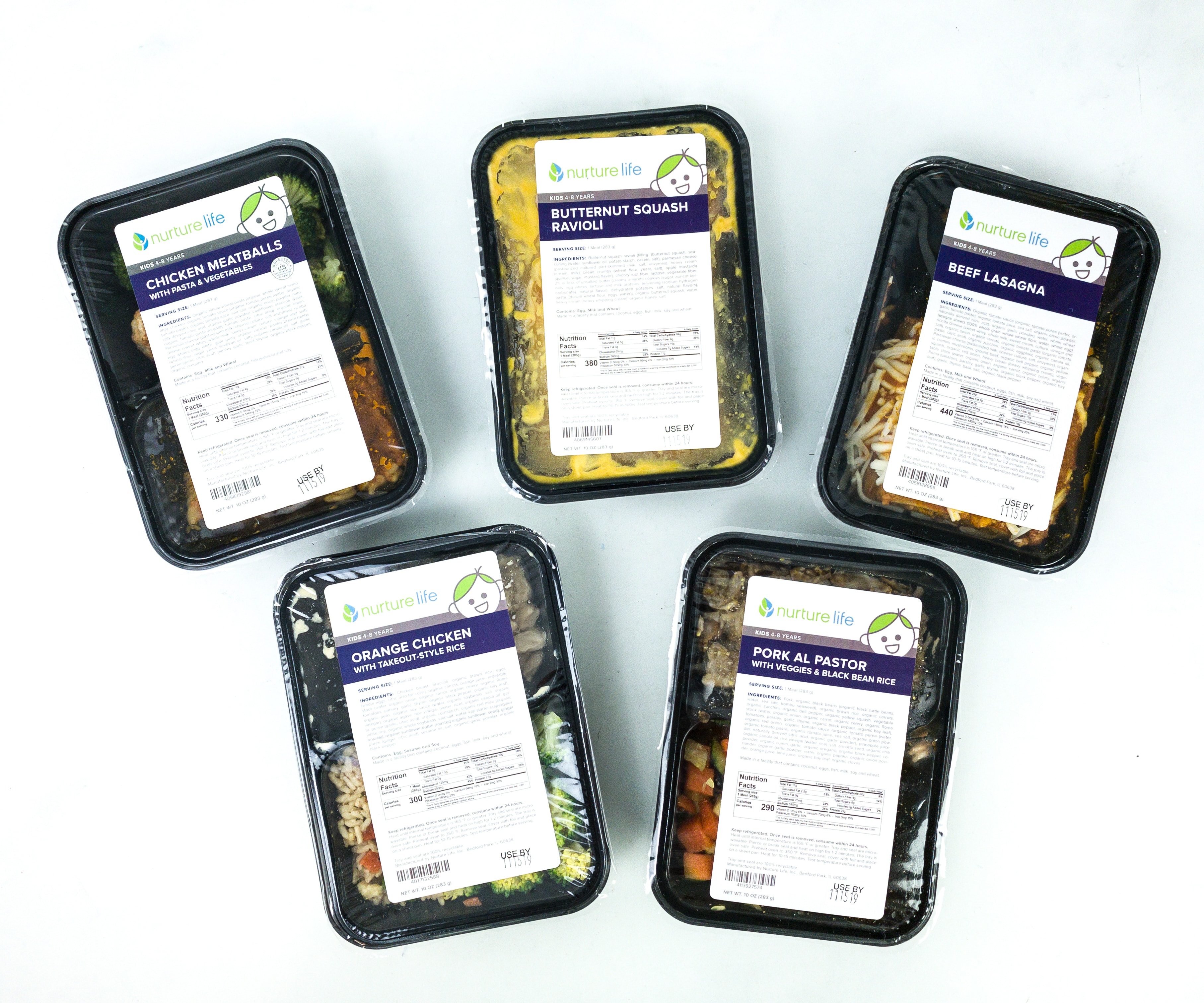 The blue one is for kids 4 to 8 years old.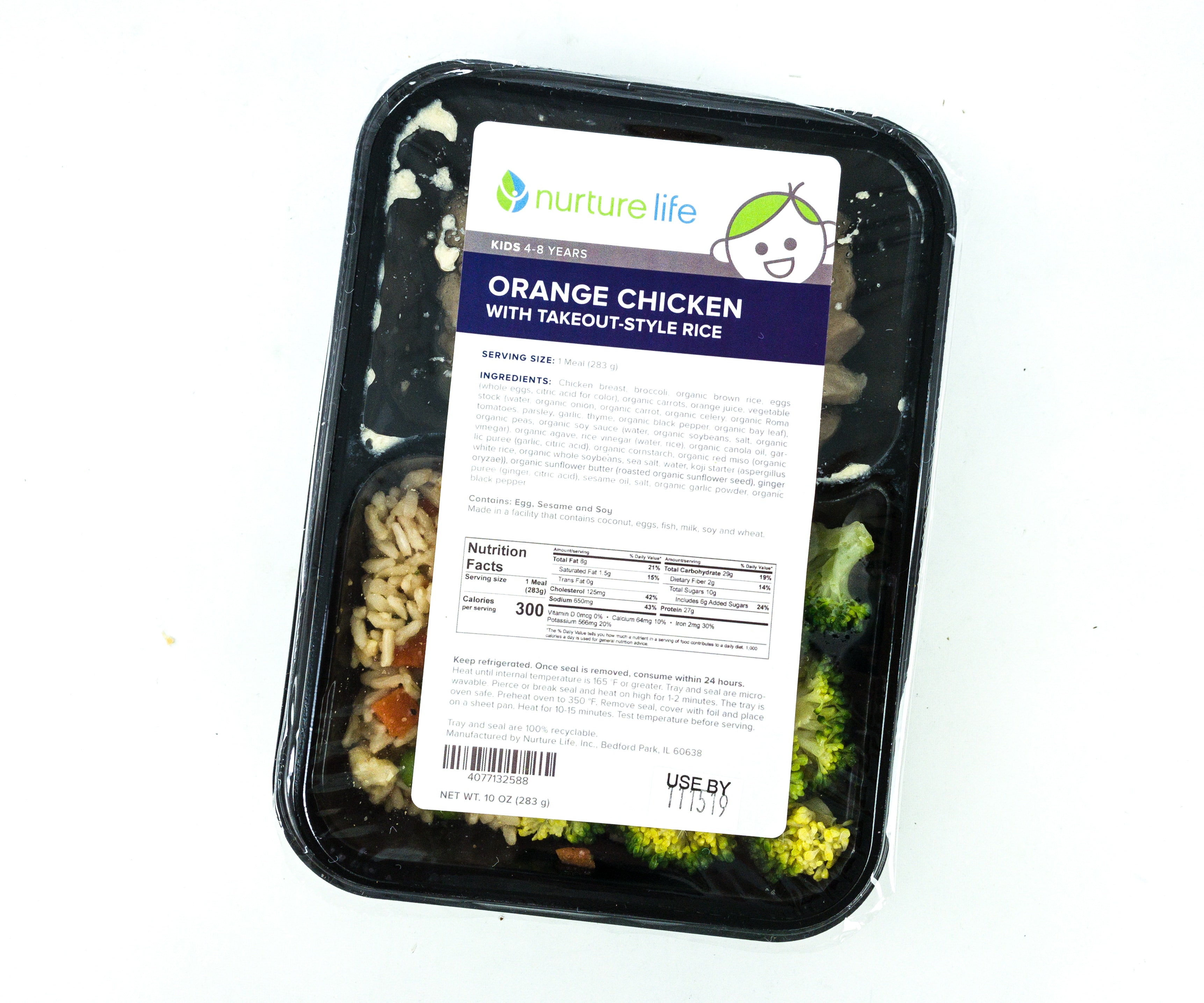 Here's an example of the label for the kids' meal. Like the others, it also indicates the serving size, ingredients, nutrition facts, and other instructions.
The green one is for older kids, ages 9 to 13 years old.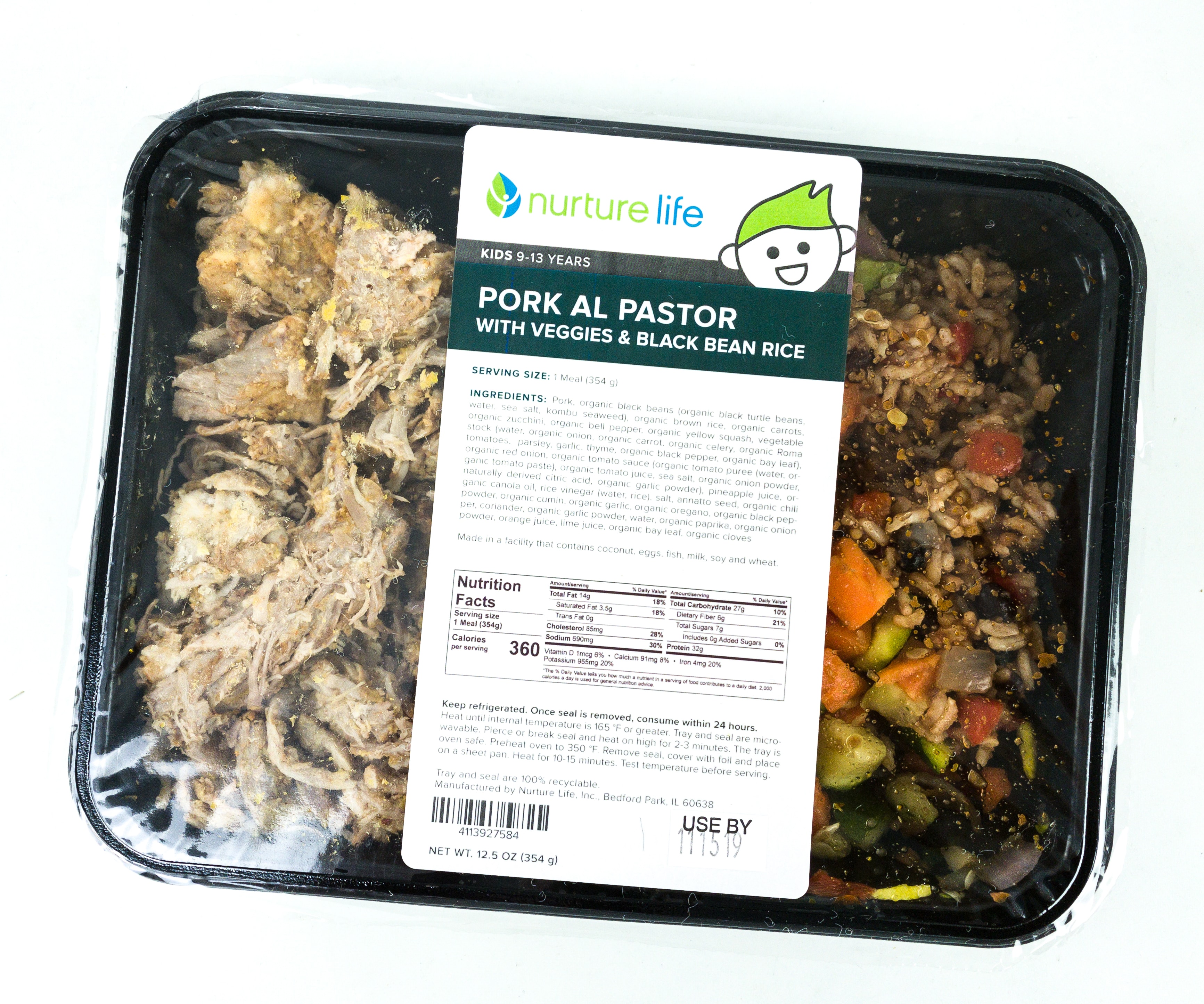 As you can see, the container of the meals is bigger than the first two.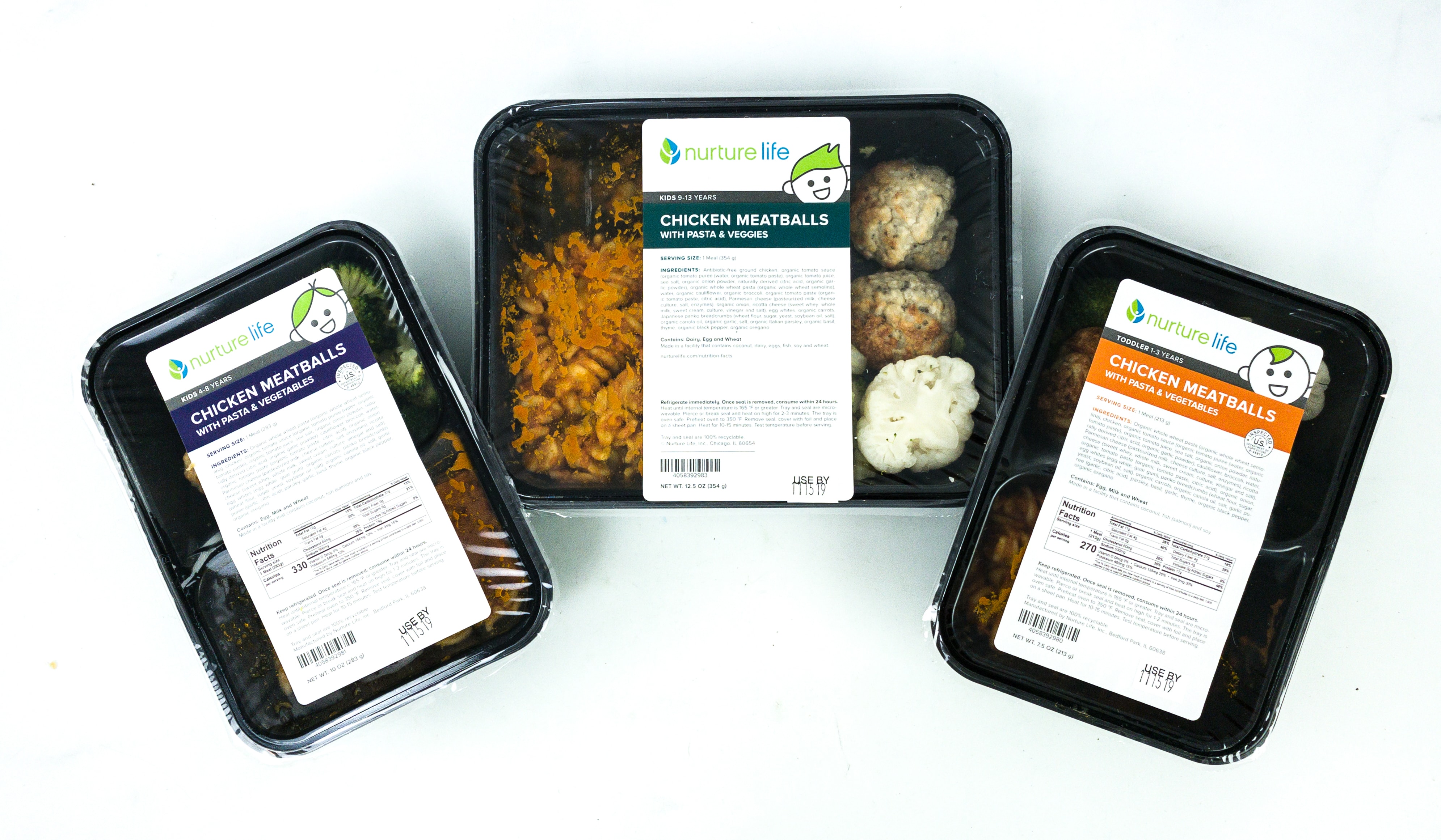 When compared side by side, you can see that there is some difference in the meals. The one for older kids comes in a bigger container and there are also additional ingredients.
Like this beef lasagna, the serving size for toddlers is 213g, for kids 4 to 8 years old is 283g, and for 9 to 13-year-old kids is 354g.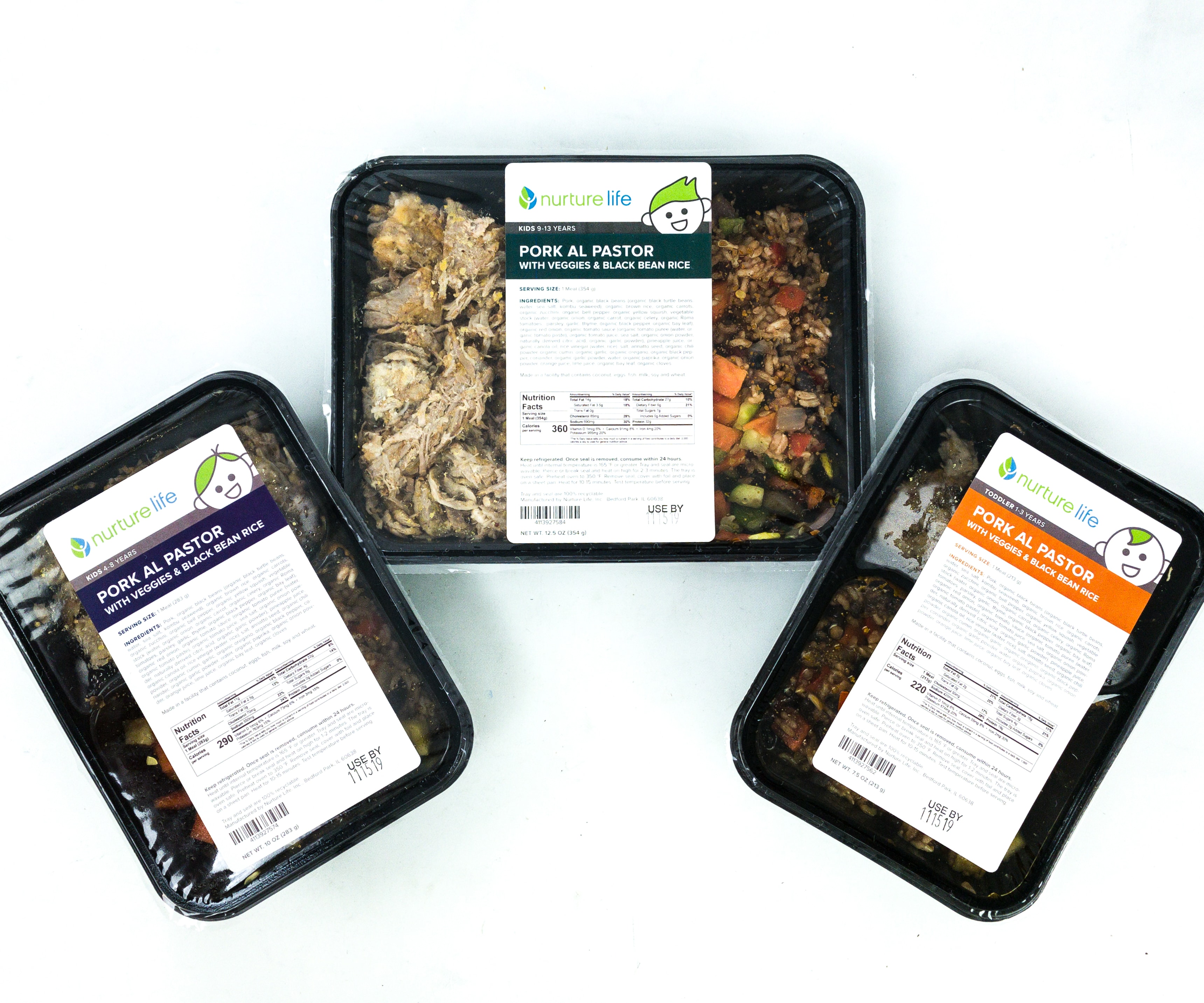 You can see how much older kids eat by comparing the container sizes too!
The trays and seals are microwaveable. Nurture Life suggests to pierce or break the seal before you heat the meal.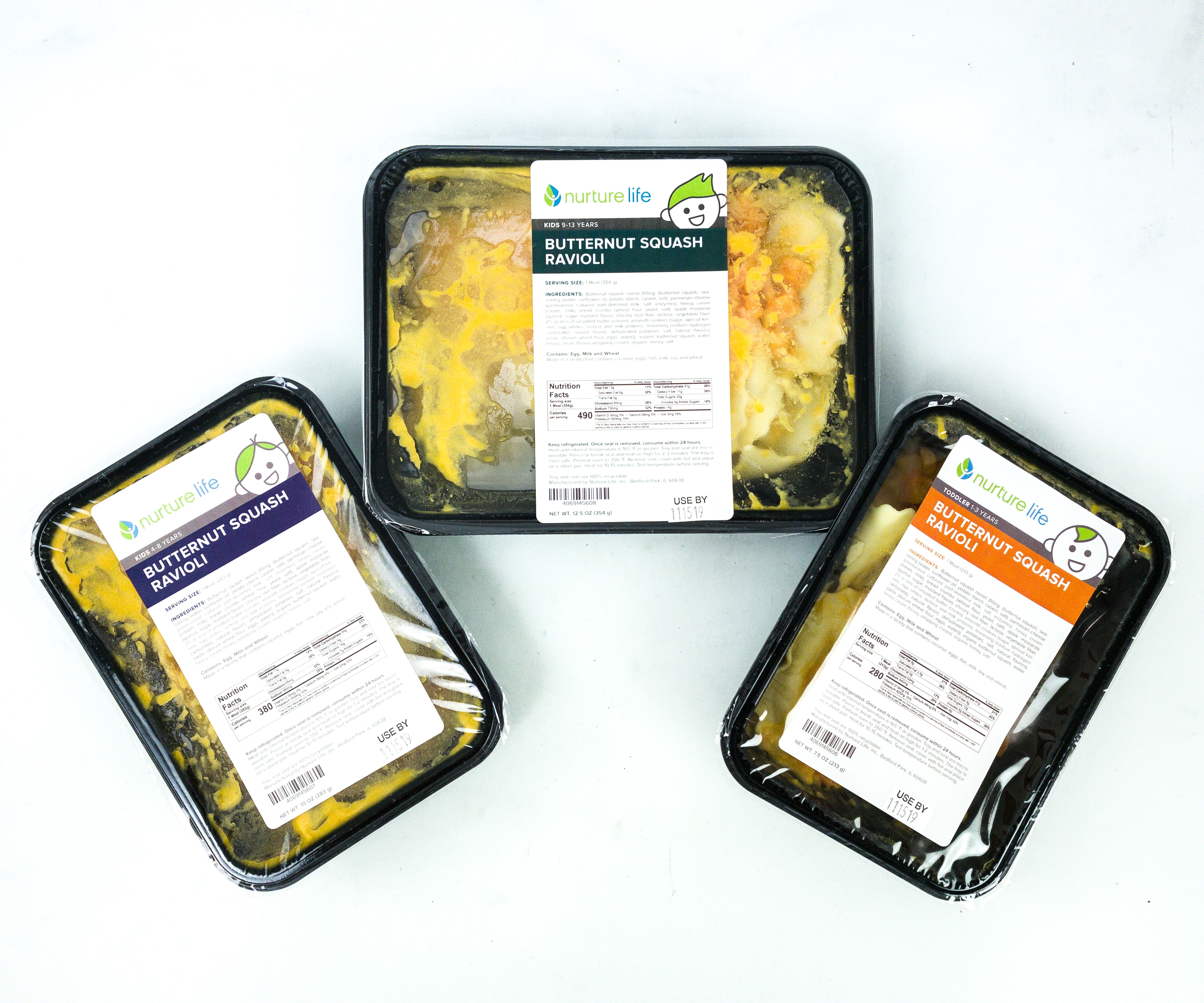 It's also a nice way to encourage the kids to eat the same food, but with the right amount for their age.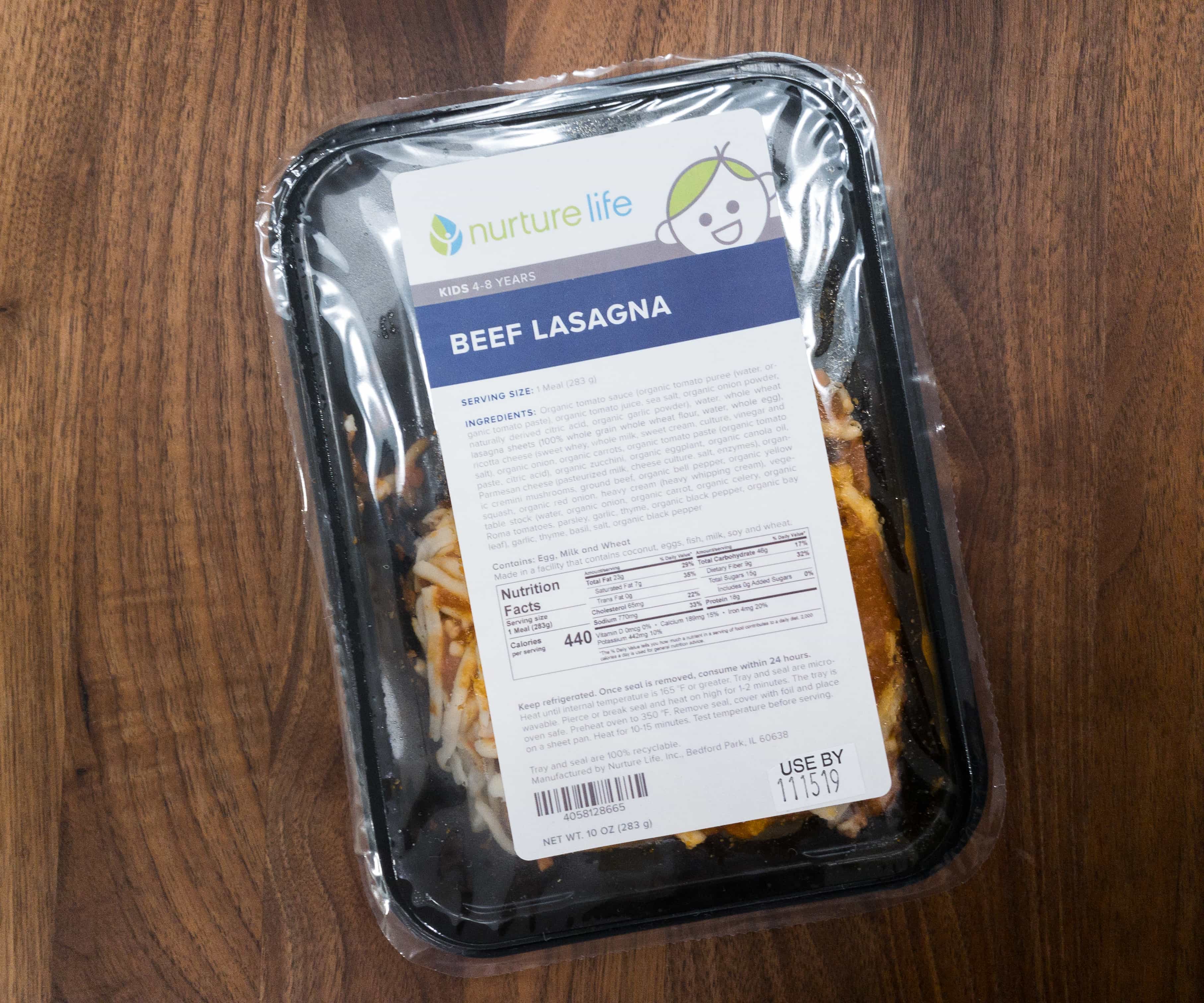 Beef Lasagna. There are nine different veggies in this pasta meal! Who would have thought?
It consists of layers of whole wheat lasagna noodles, then a layer of veggie-loaded beef bolognese, ricotta, Parmesan, and a sprinkle of mozzarella.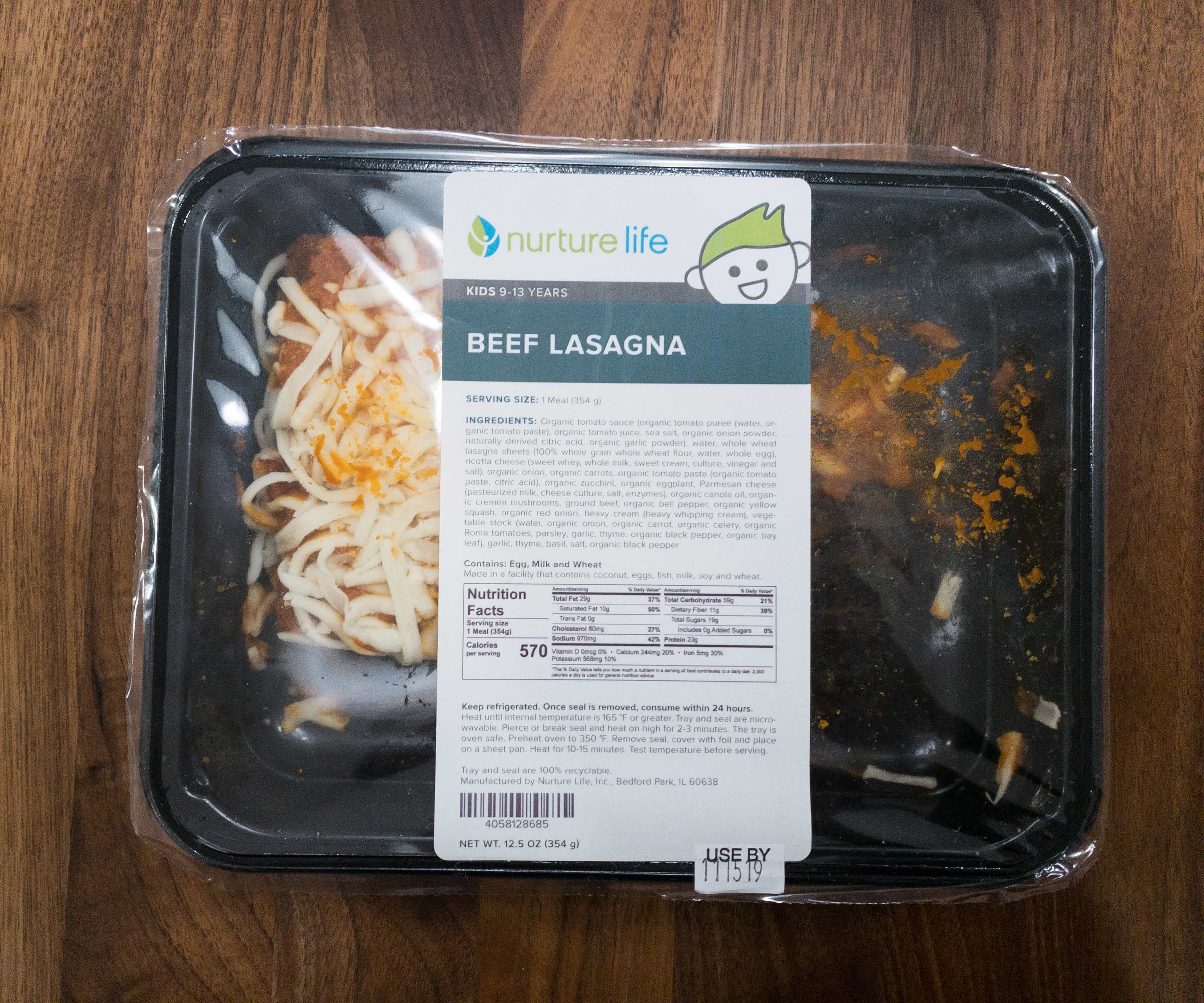 Beef lasagna is definitely one of the kids' favorite pasta!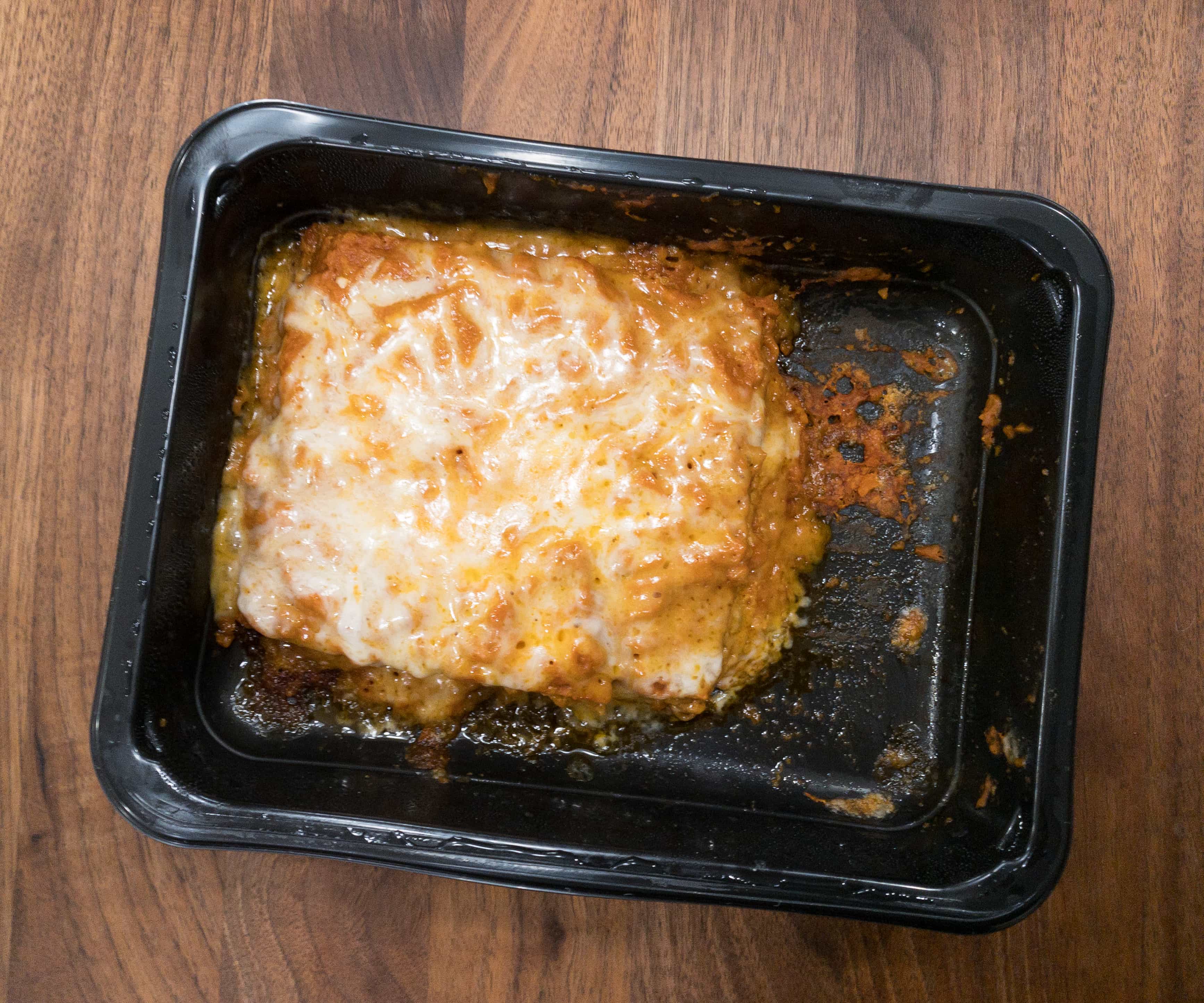 The melted cheese on top is to die for! And my kids enjoy cheesy meals a lot.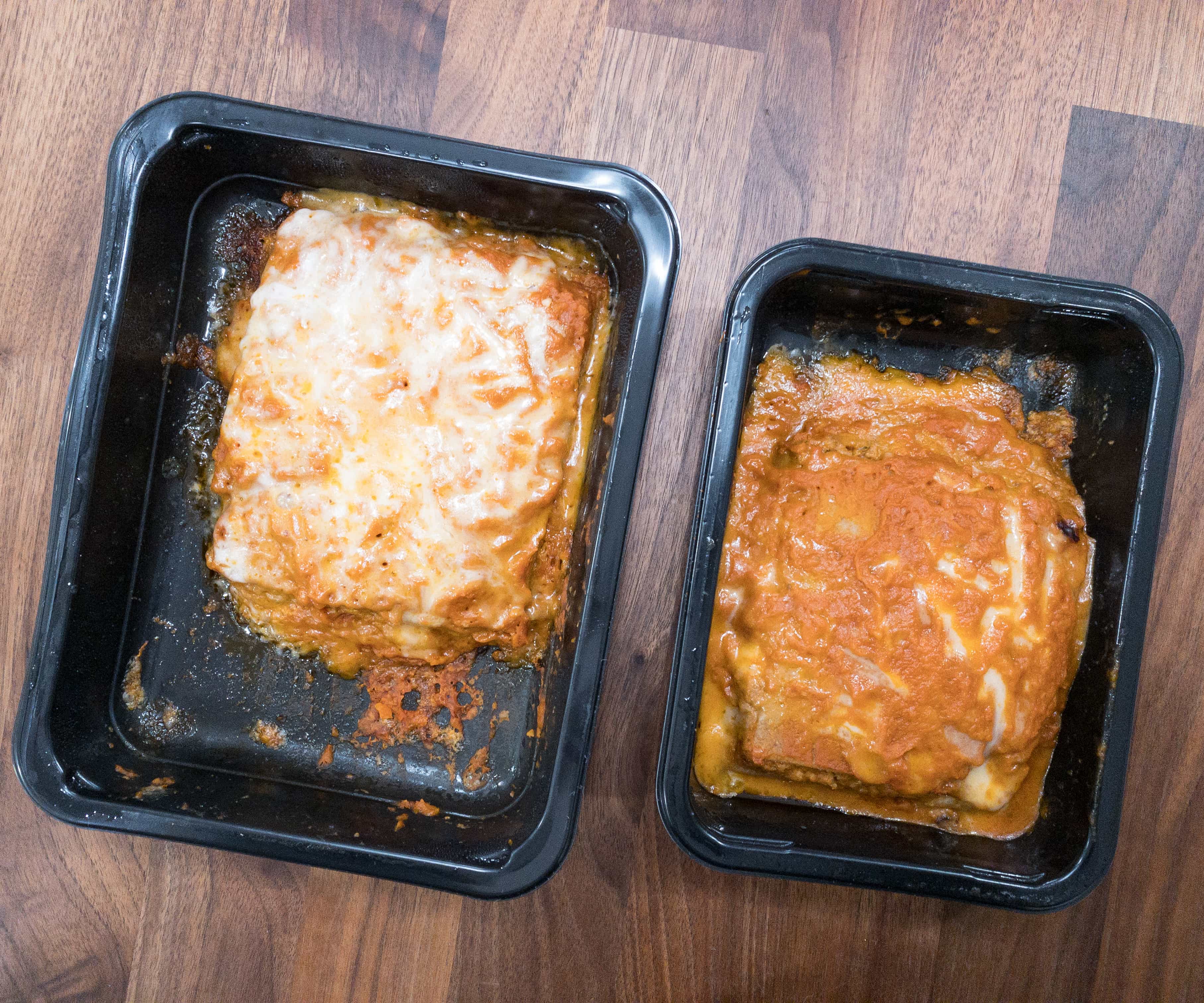 Here's a comparison of the one container for the older kids, and toddlers.
Here's the container for kids 1 to 3 years old.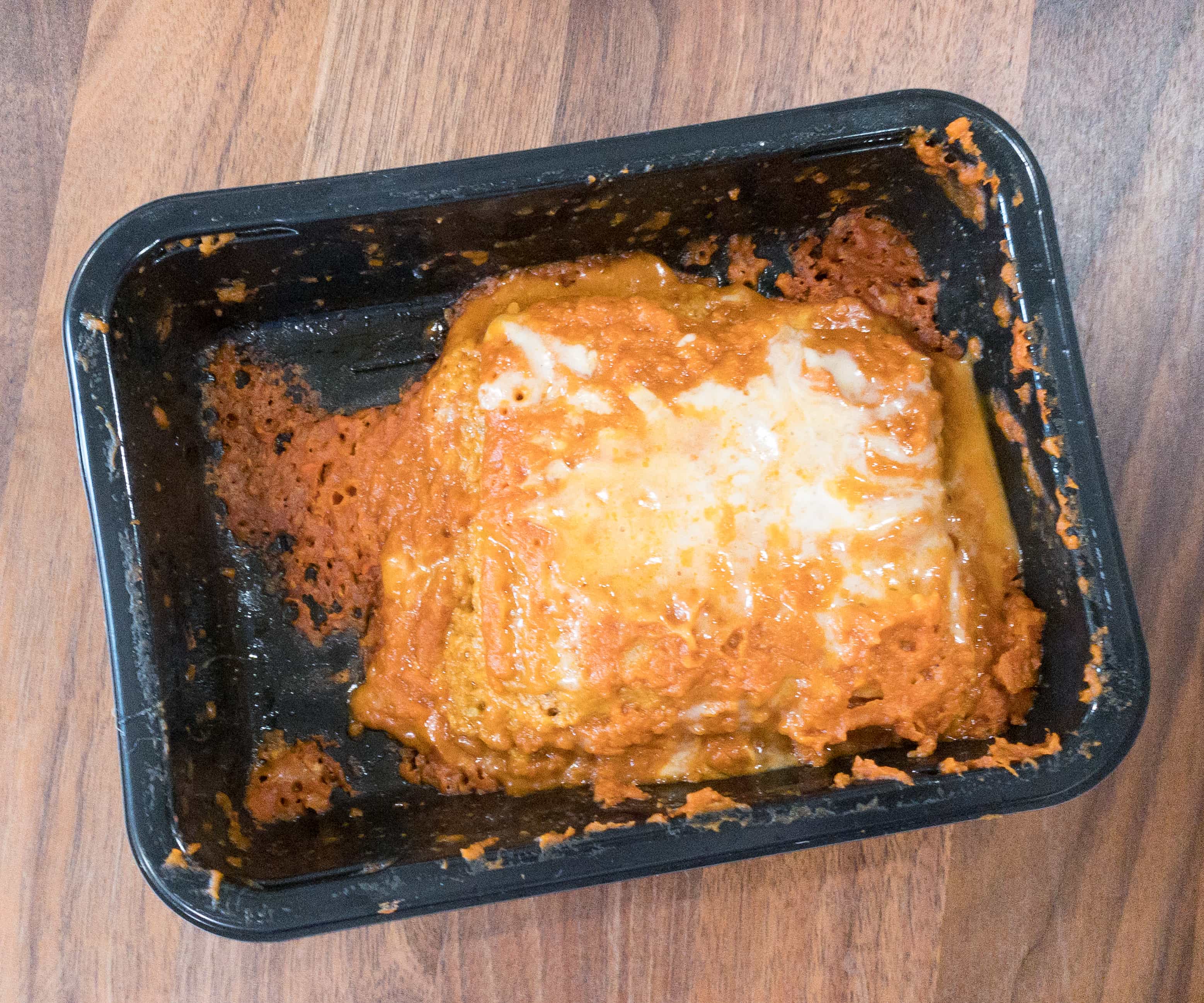 You can easily prepare this as the tray is microwavable, it means fewer dishes to wash as well.
When you cut into it, you can see how stringy the cheese is, and that's what makes the kids excited to dig into this delicious pasta meal!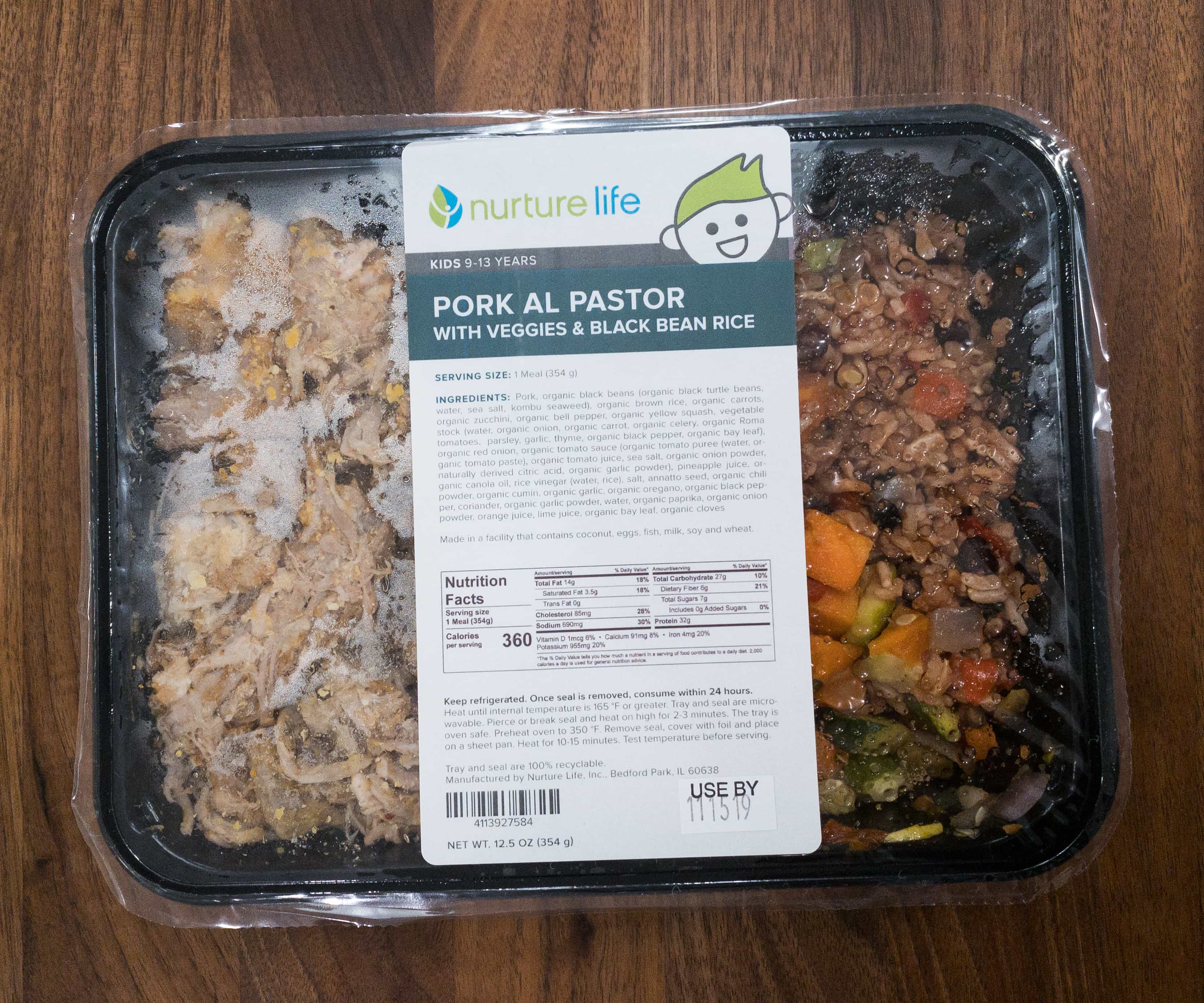 Pork Al Pastor with Veggies and Black Bean Rice. This meal has pork shoulder, marinated in pineapple juice and chili-herb blend. It was slow-braised so it can be easily shredded.
The meal is so rich and flavorful! It even comes with a side of veggies and black bean rice.
Here's the tray for kids 4 to 8 years old.
It has fewer contents as compared to the one for older kids.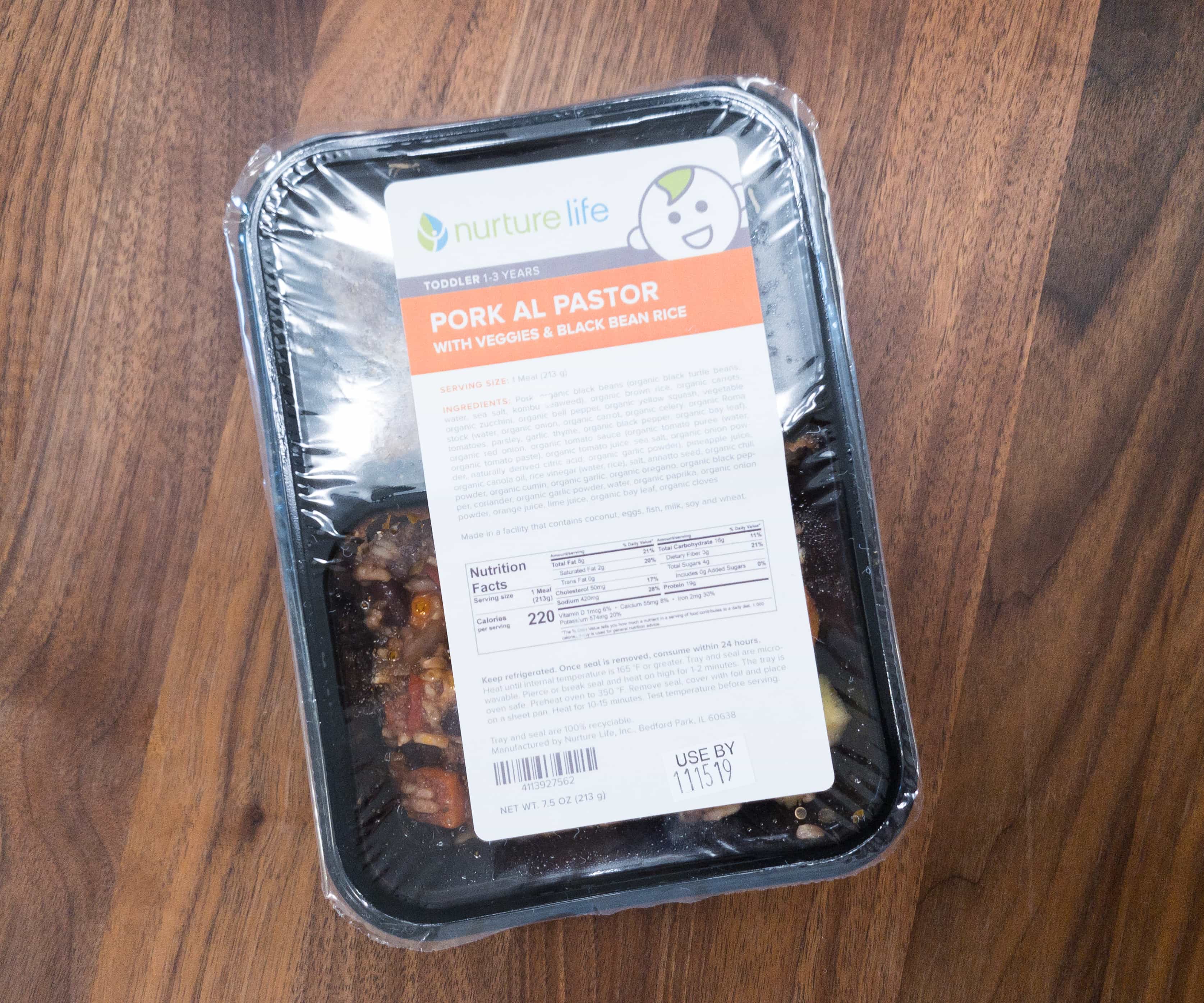 For toddlers, it comes in a smaller tray.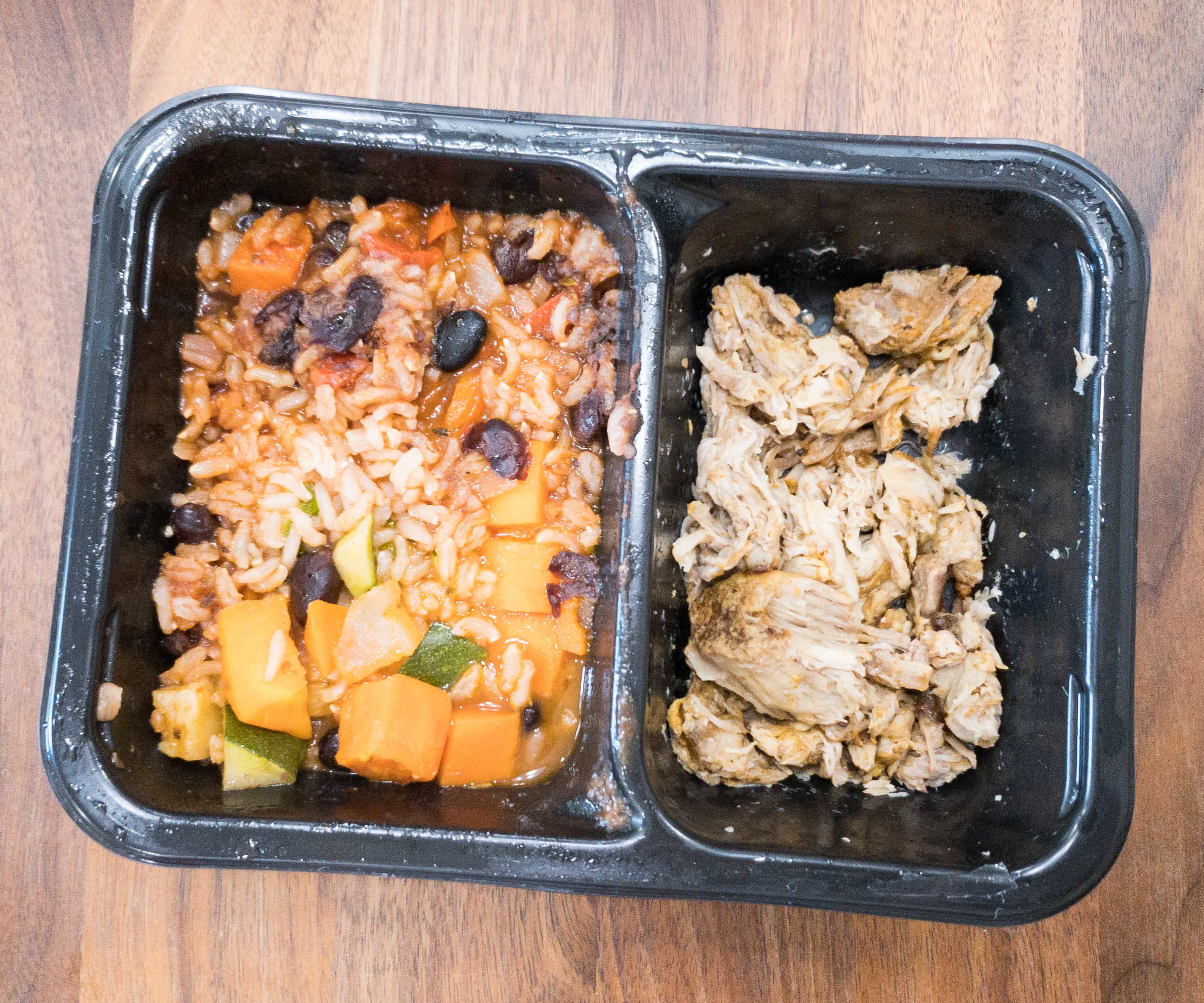 This meal is a good source of iron and potassium, plus protein that keeps the muscles energized.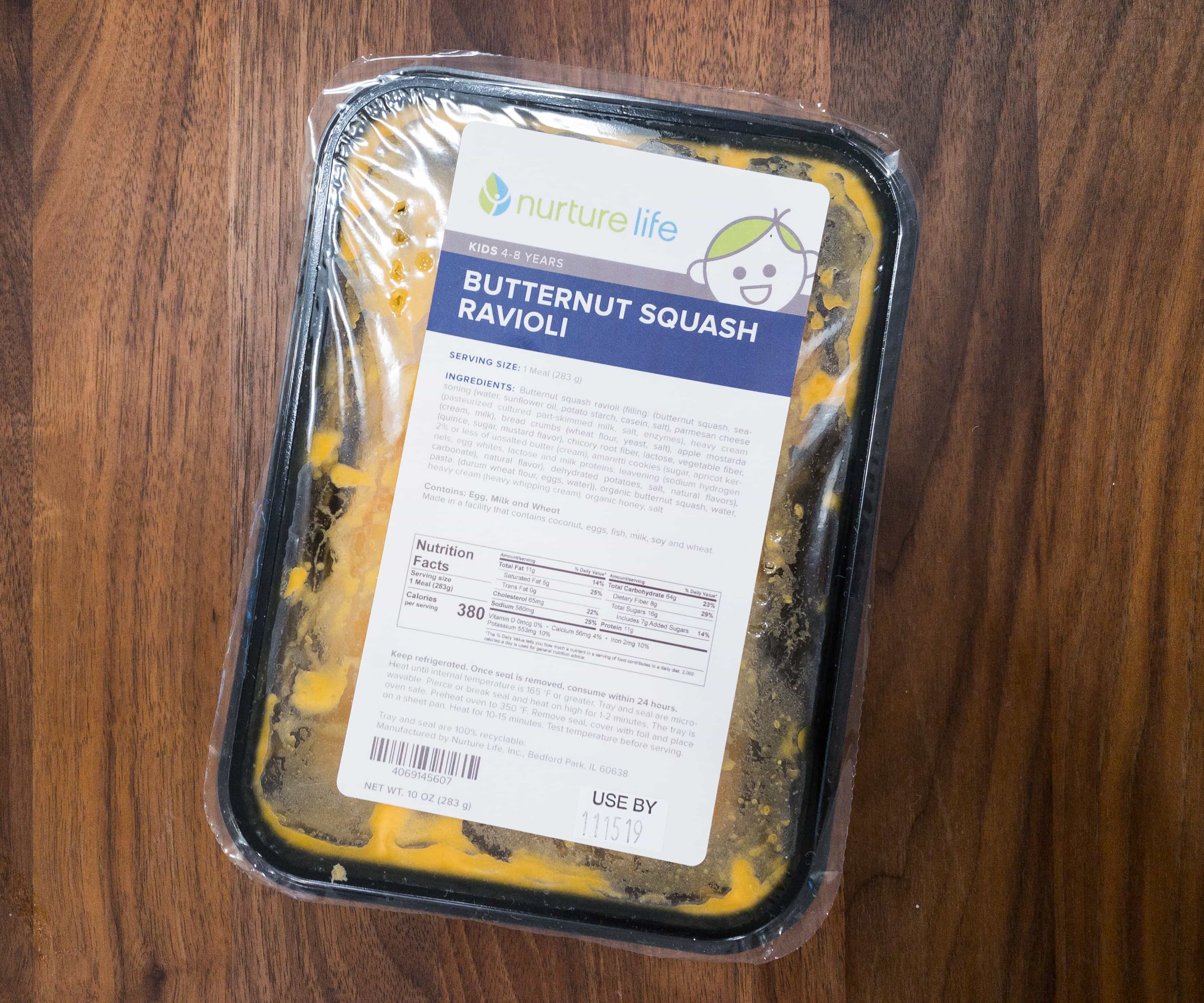 Butternut Squash Ravioli. Butternut squash is an autumn veggie, and it's really tasty!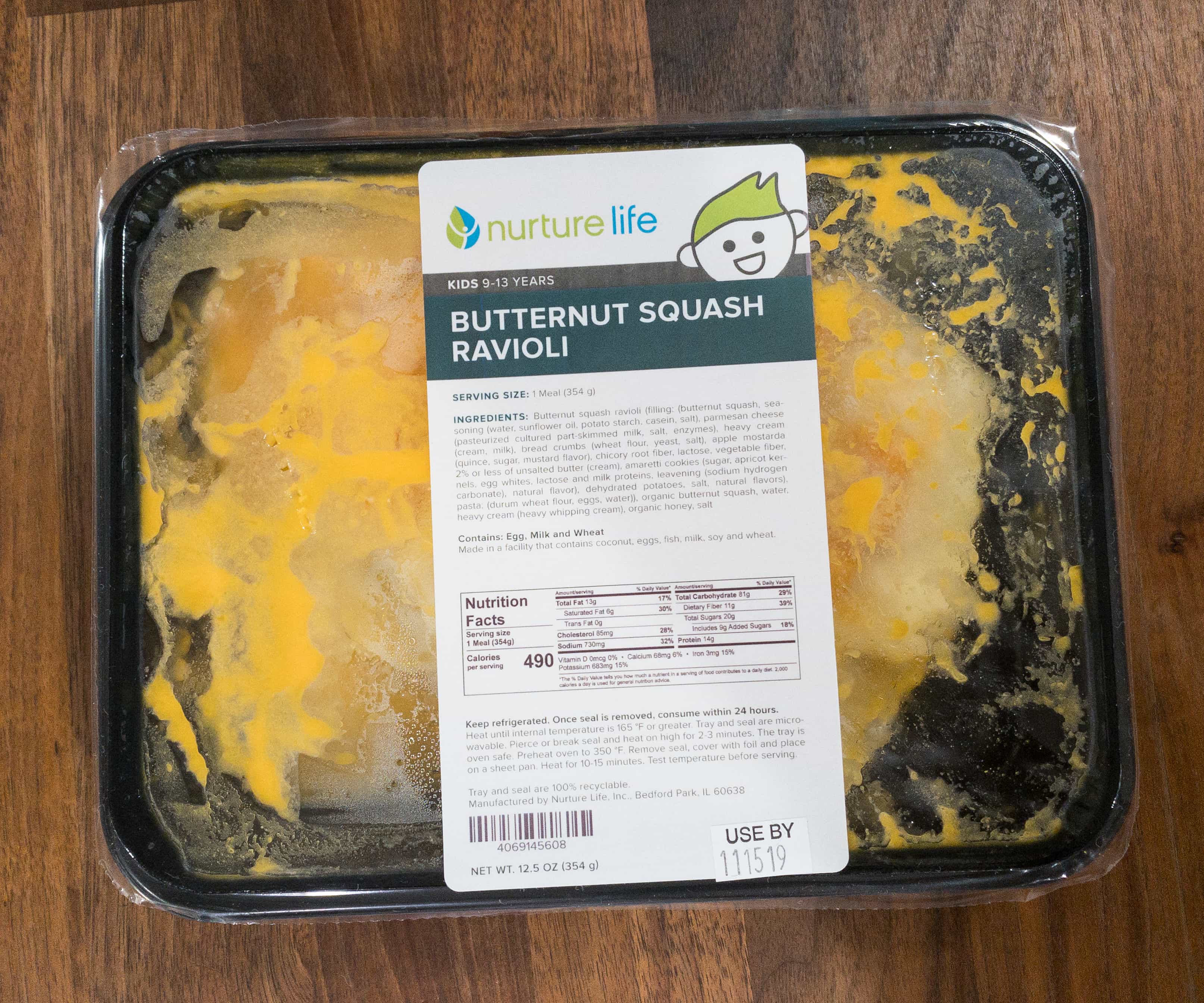 For this meal, the butternut squash is stuffed into the ravioli, and it is also blended to make a creamy sauce that is sprinkled on top of the ravioli!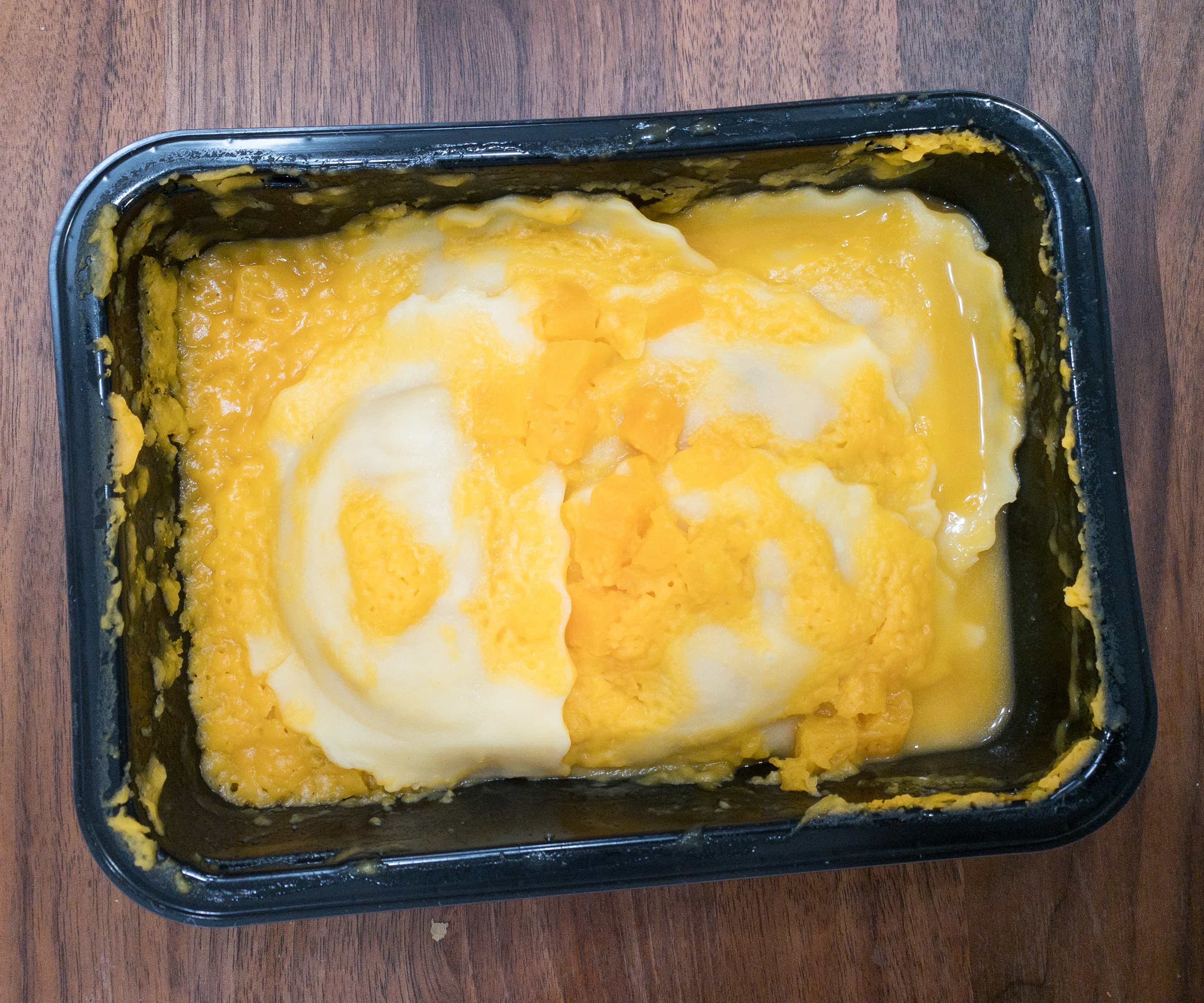 Butternut squash is also rich in vitamin A, potassium, and fiber.
Chicken Meatballs with Pasta and Vegetables. The next meal is Italian-inspired and it consists of meatballs, pasta, and more veggies!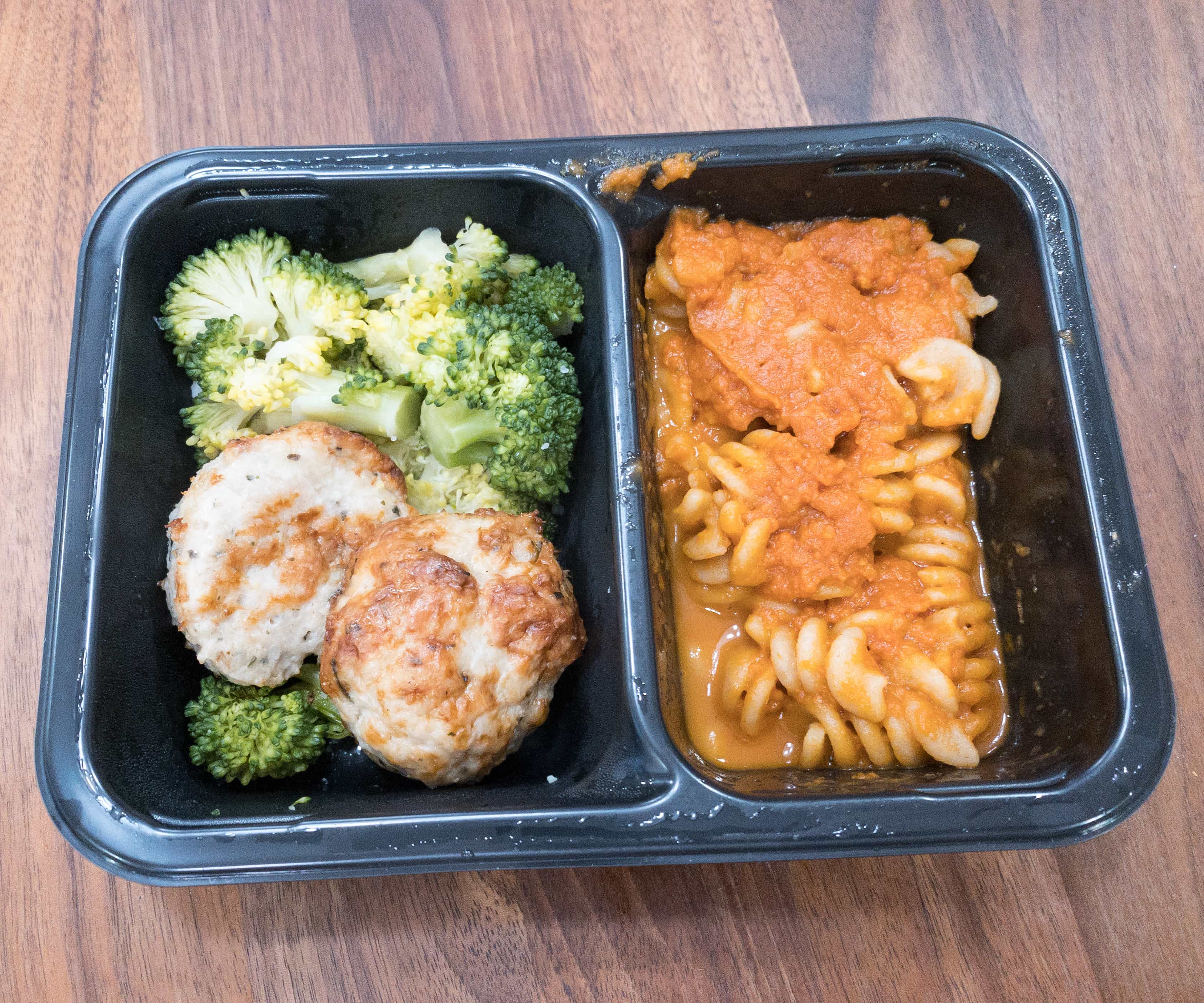 The meatballs are made from a roasted chicken, paired with a broccoli-cauliflower medley, with whole wheat fusilli in tomato sauce. The tomato sauce is also blended with butternut squash.
The kids also like this one-of-a-kind meatball dish, and they're excited to try the chicken meatballs!
The sauce tastes richer and more delicious because of the addition of the butternut squash!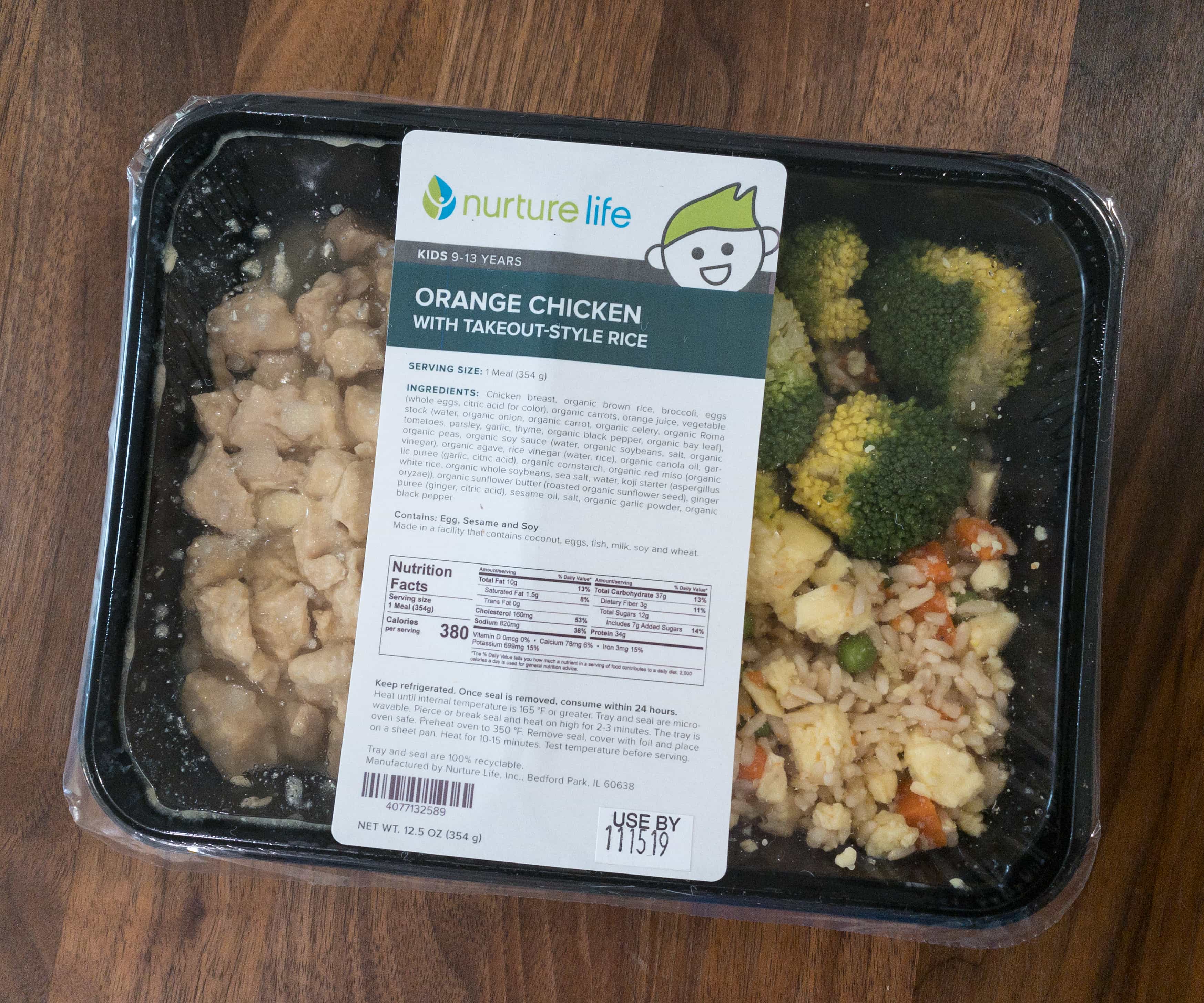 Orange Chicken with Takeout-Style Rice. If your kids love fast food takeout, this one is the best alternative for that. The orange chicken has sweet and tangy flavors which easily appeal to their palate.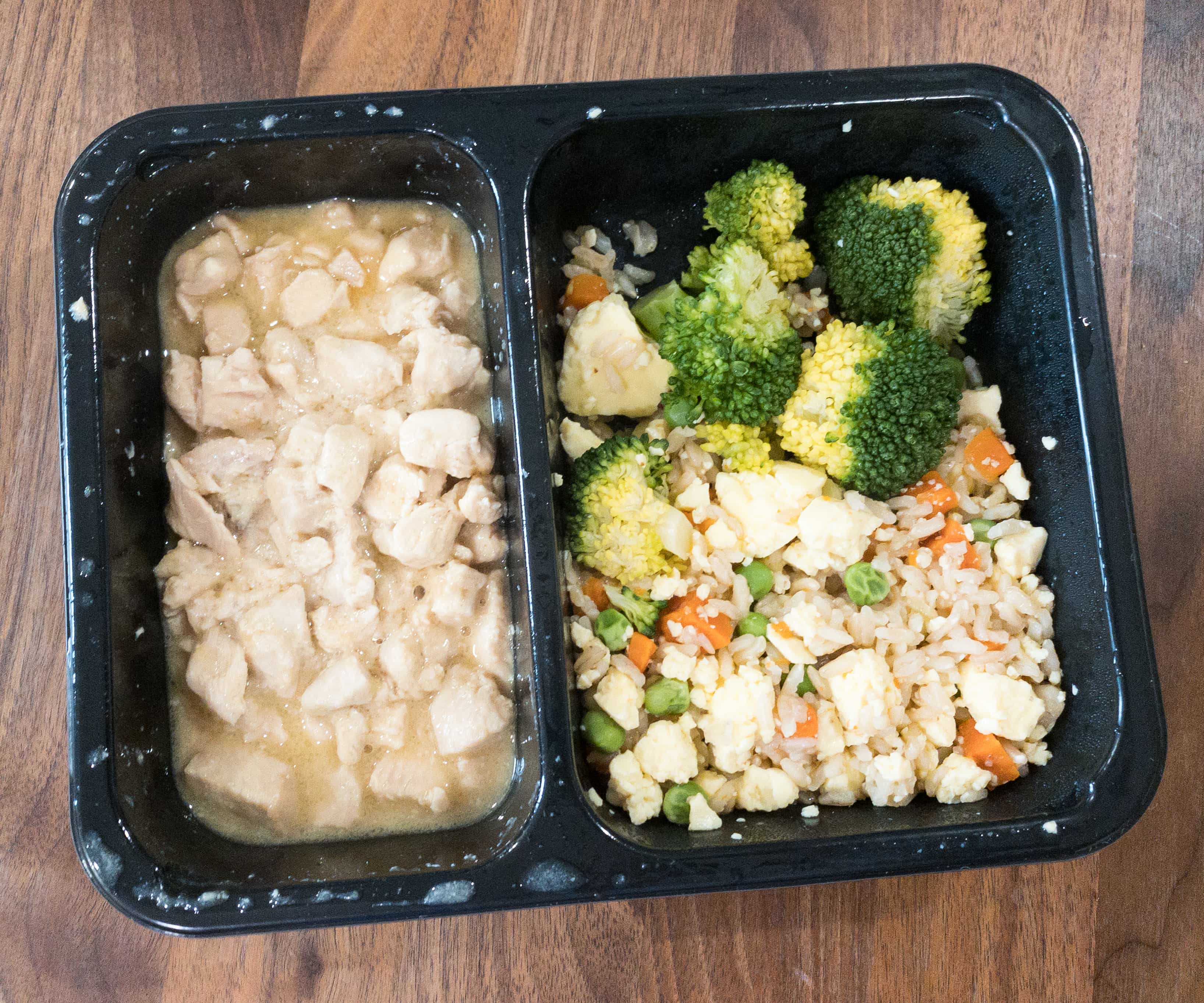 The Asian-inspired chicken is served with egg-and-veggie brown rice, plus a side of steamed broccoli.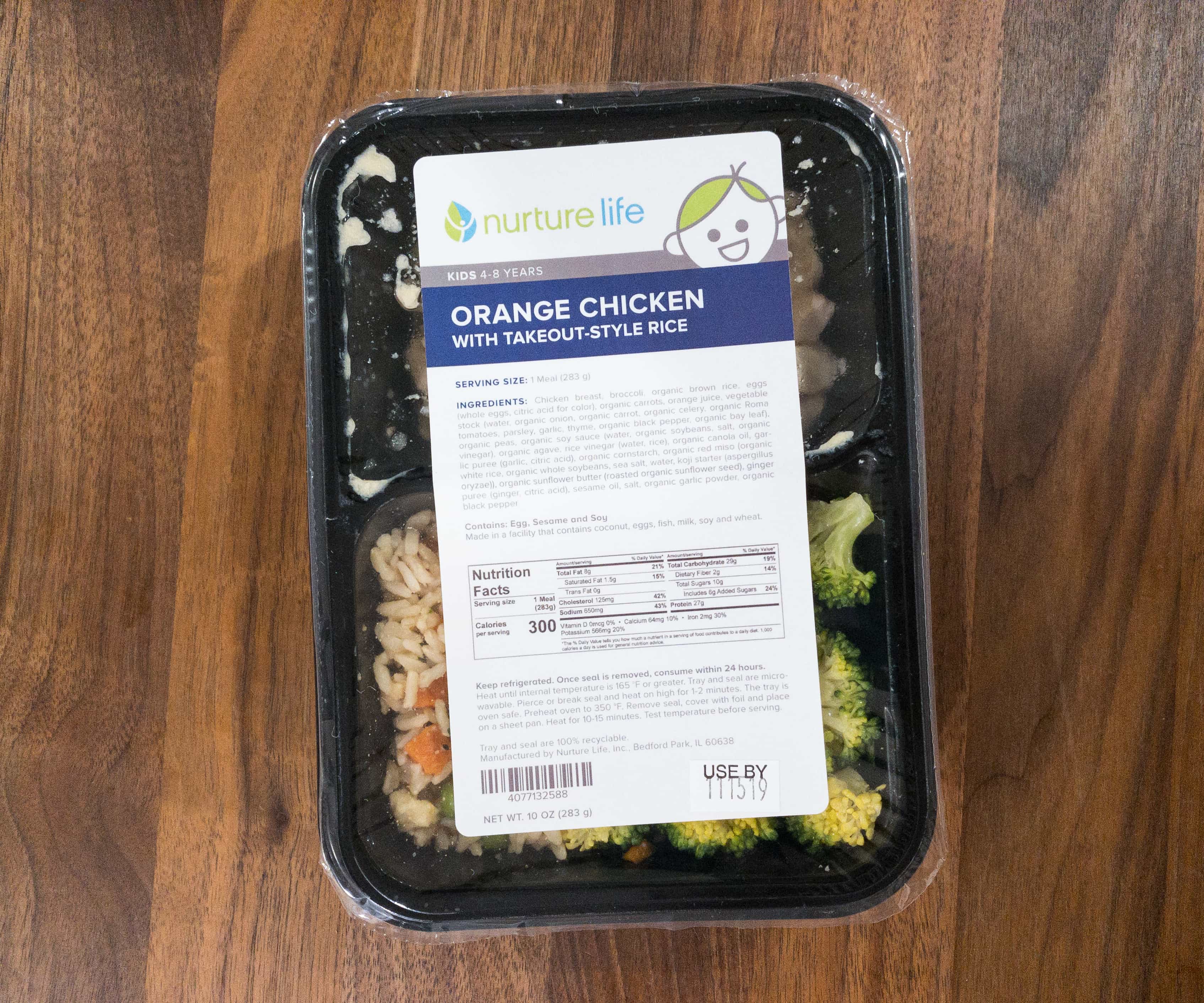 For this meal, they also reduced the oil, sugar, and salt of the artificial orange sauce, and instead, they relied on the natural zest and zing of garlic, ginger, and real orange juice! Yum!
The meals are all fresh, tasty and healthy! This week's menu is really impressive as everything is balanced. Each meal included meat, carbohydrates, and veggies, and I like how they portion the meals depending on the kid's age. It means there will be lesser or no food waste at all, as the kids can definitely finish the portion that is for them. Also, prepping each meal is easy as they come in microwavable trays and seal. Just pop them in the microwave and heat up, then serve. This is a nice subscription fro super busy moms that don't have enough time to prepare nutritious and delicious meals for the kids because of their hectic schedules! And, have we mentioned – if you're looking for meals for seniors, or just picky adults, these are amazing?
What do you think of the Nurture Life box?