The Monthly Mystery Box of Awesome by That Daily Deal is an exclusive mystery box with non-gender specific goodies. The boxes vary monthly and there are no themes, but they promise to send items that are generally relevant to the season. It costs $24.99 monthly and shipping is free.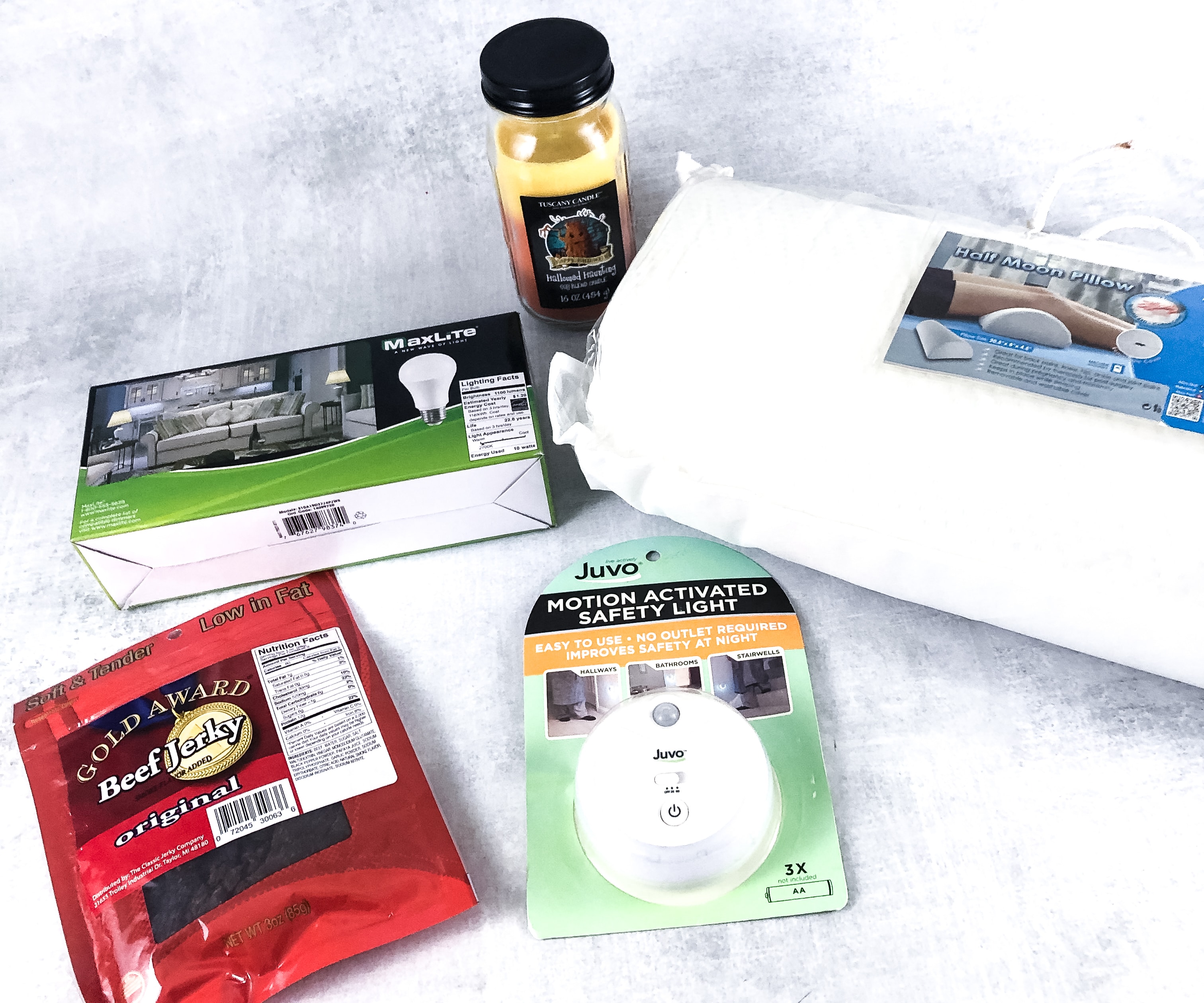 Here are all of the items!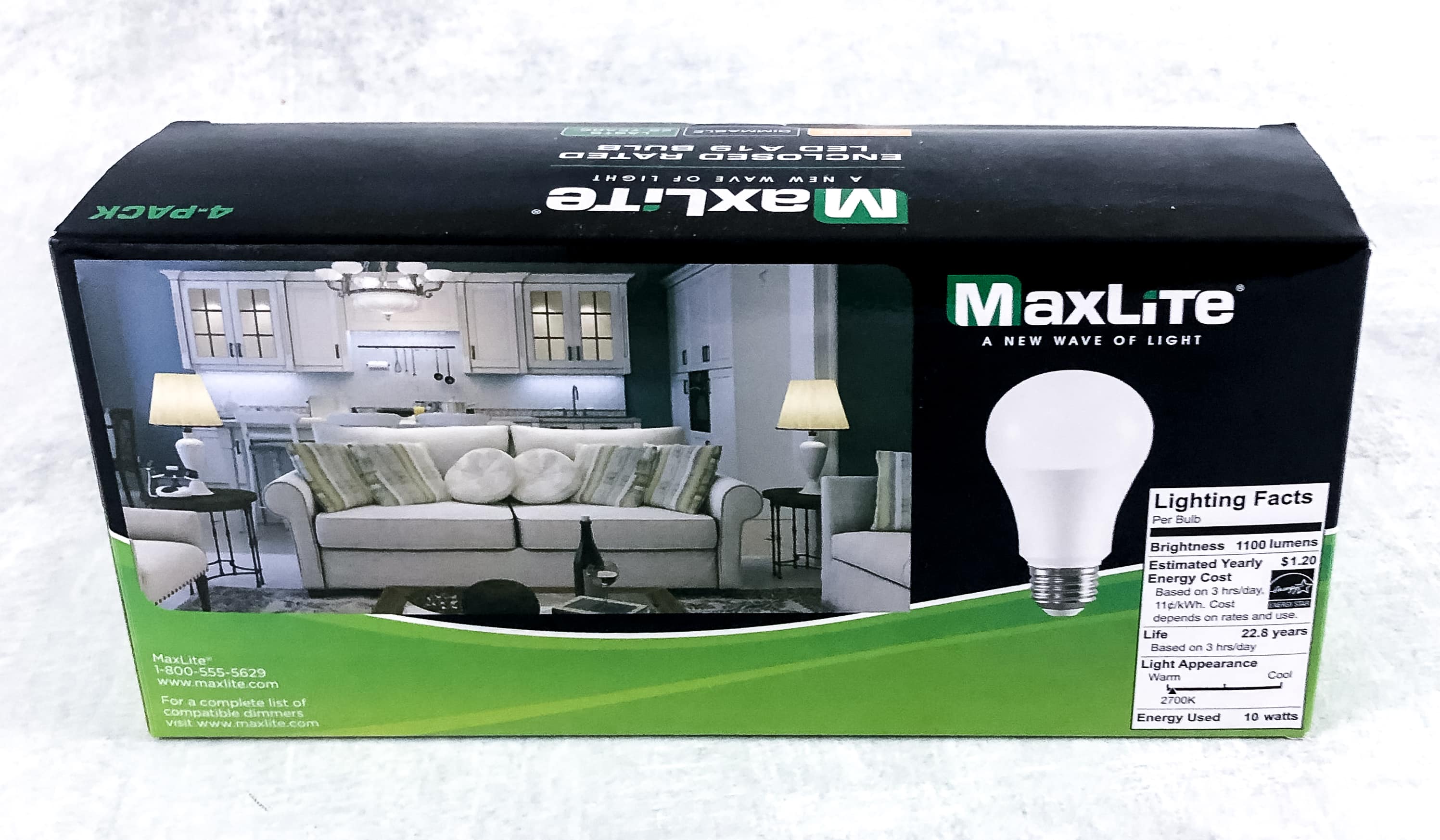 Max Lite 4-Pack Bulb. These are energy-saving, environmental-friendly bulbs! They provide 1,600 lumens of light while using only 15 watts of energy, giving you a dimmable soft white light. It also has a 25,000 hours life that can last up to over 22 years of usage.
Abco Sport Half Moon Pillow – CURRENTLY SOLD OUT ($26.21) It's a uniquely designed pillow made from hypoallergenic quality materials that include superior quality memory foam and a removable/washable cotton cover.
This pillow is designed to provide a more comfortable way of sleeping while ensuring a more relaxed spinal alignment and helps relieve body aches. It's so soft yet very durable as well!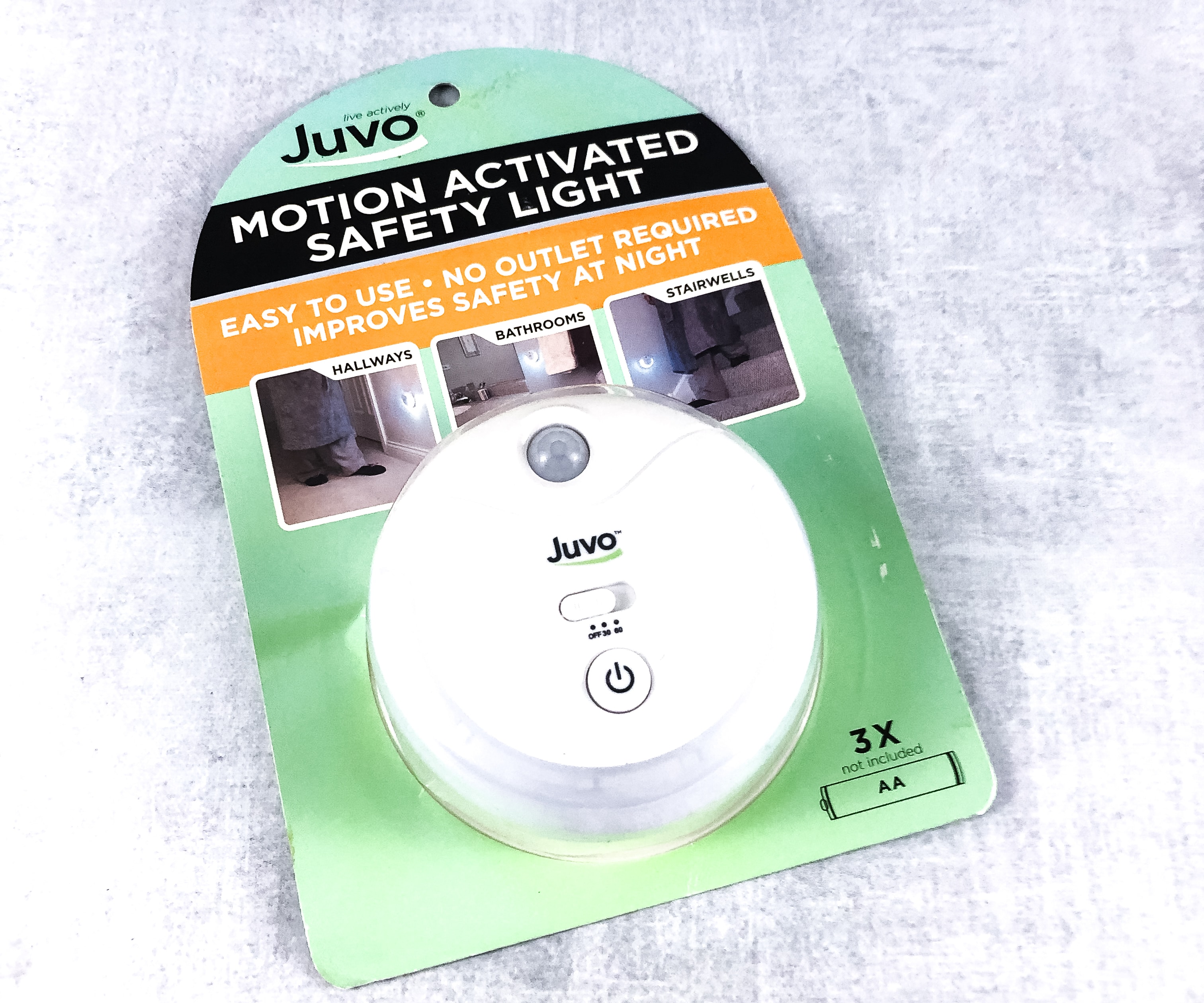 Juvo Motion Activated Safety Light. It's a portable and handy motion-detector light that automatically activates once it detects motion within 10-15 feet. This safety light is ideal for any area of the house that needs a little boost of light. What I love about this is it doesn't require electricity, just 3 AA batteries and it'll last up to 6-12 months with regular use.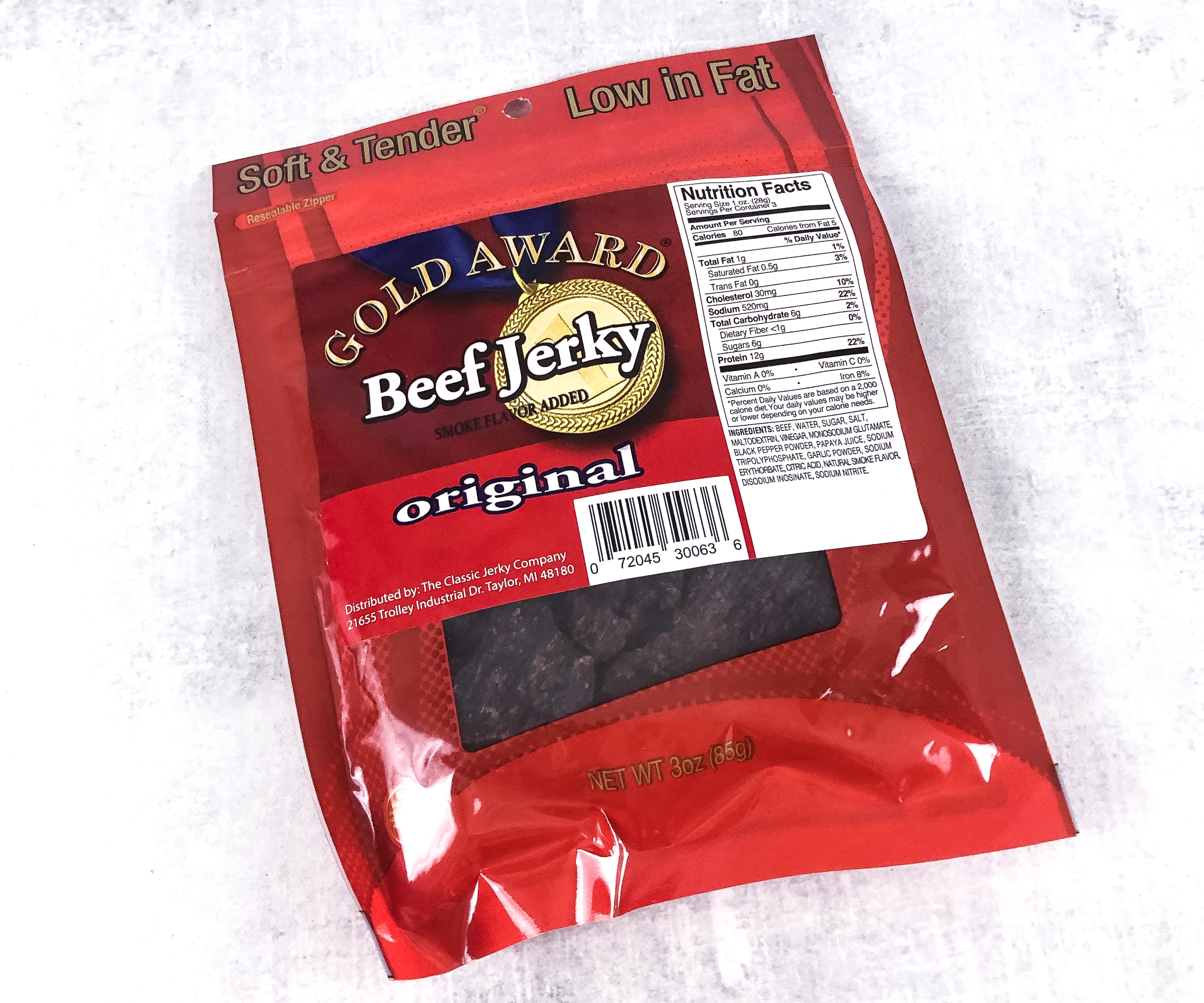 Gold Award Beef Jerky Original – CURRENTLY SOLD OUT ($3.75) We love jerky snacks because they are not just low in fat, but they are high in flavor and a great source of protein as well. This one was made from premium grass-fed beef without MSG and artificial preservatives.
Tuscany Candle Hallowed Haunting Soy Blend Candle. It's a limited-edition scented candle that features refreshing notes of eucalyptus and the strong scent of soy blend. This glass of jar is designed to provide 40-50 hours burning time!
Monthly Mystery Box of Awesome surely contains random items but they are pretty useful for daily living. I love all the items we got this month, especially the half-moon pillow, as it elevates my sleeping experience to a higher level. Getting all of these for just $24.99 is really awesome!
What did you think of the Monthly Mystery Box of Awesome?
Visit Monthly Mystery Box of Awesome to subscribe or find out more!