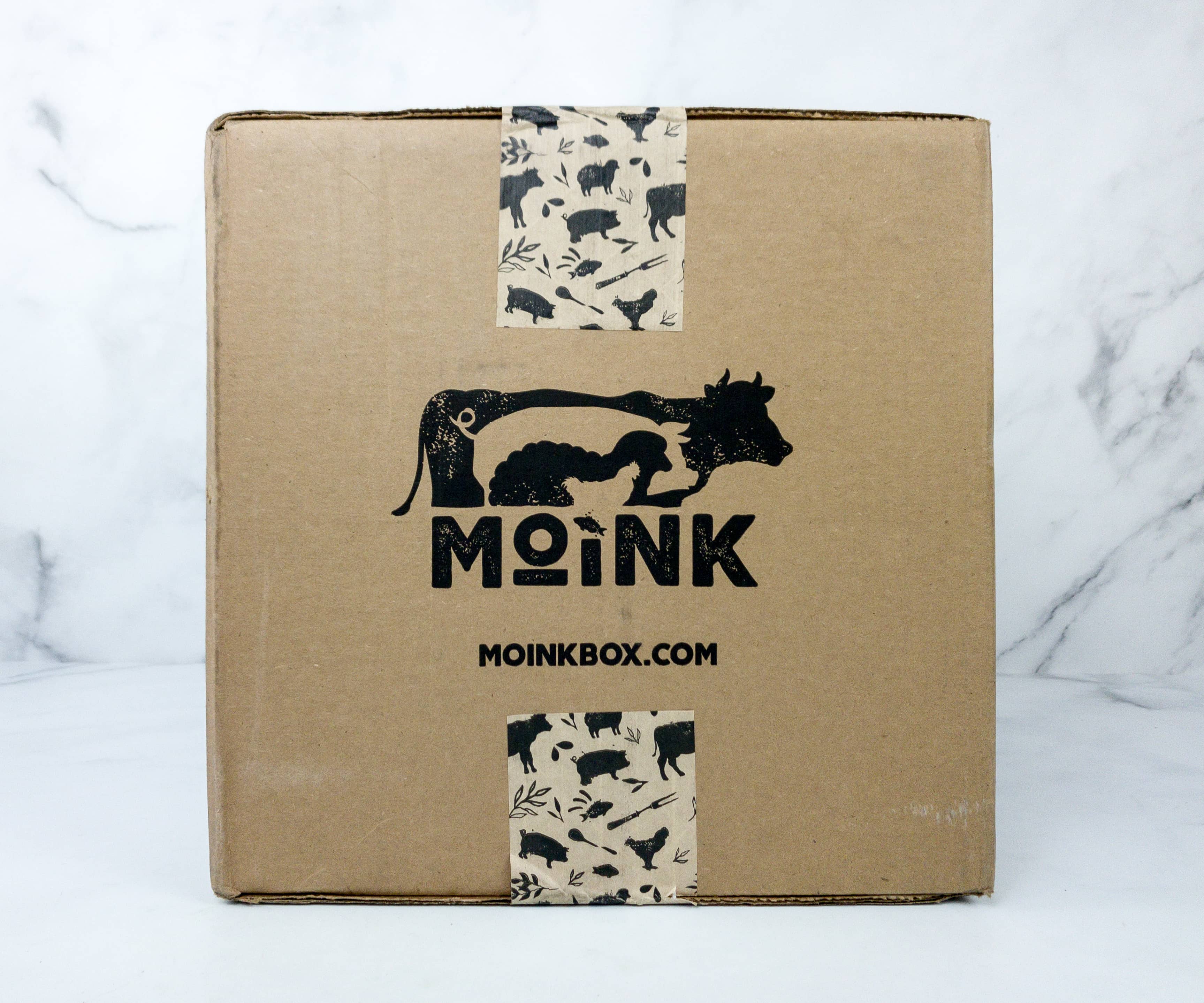 Moink sends ethically-sourced grass-fed and finished beef and lamb, pastured pork and chicken, and wild-caught seafood straight to your doorstep. Subscribers can choose the frequency of delivery (every 3, 4, 6, or 8 weeks). A week before the scheduled delivery date, they will send you a message about what's scheduled for your box a week so you have ample to customize your meat selections. There's also an option to add extras or skip your order.
There are currently 5 box options:
Beef, Pork & Chicken ($159)
Beef, Chicken & Salmon ($159)
Beef, Lamb & Chicken ($159)
Beef ($159)
Chicken & Salmon ($159)
Small Sampler ($129)
Full-size boxes have about 35-40 servings (approximately $4.50 per serving), which totals to 13 to 16 lbs of meat, depending on what cuts are included in your box. For the small sampler, each box has about 8 to 12 lbs of meat.
This is a review of the Chicken & Salmon Box:
This box has default selections, but you can swap them out to customize!
DEAL: Get $20 off your first box! USE THIS LINK to get the deal.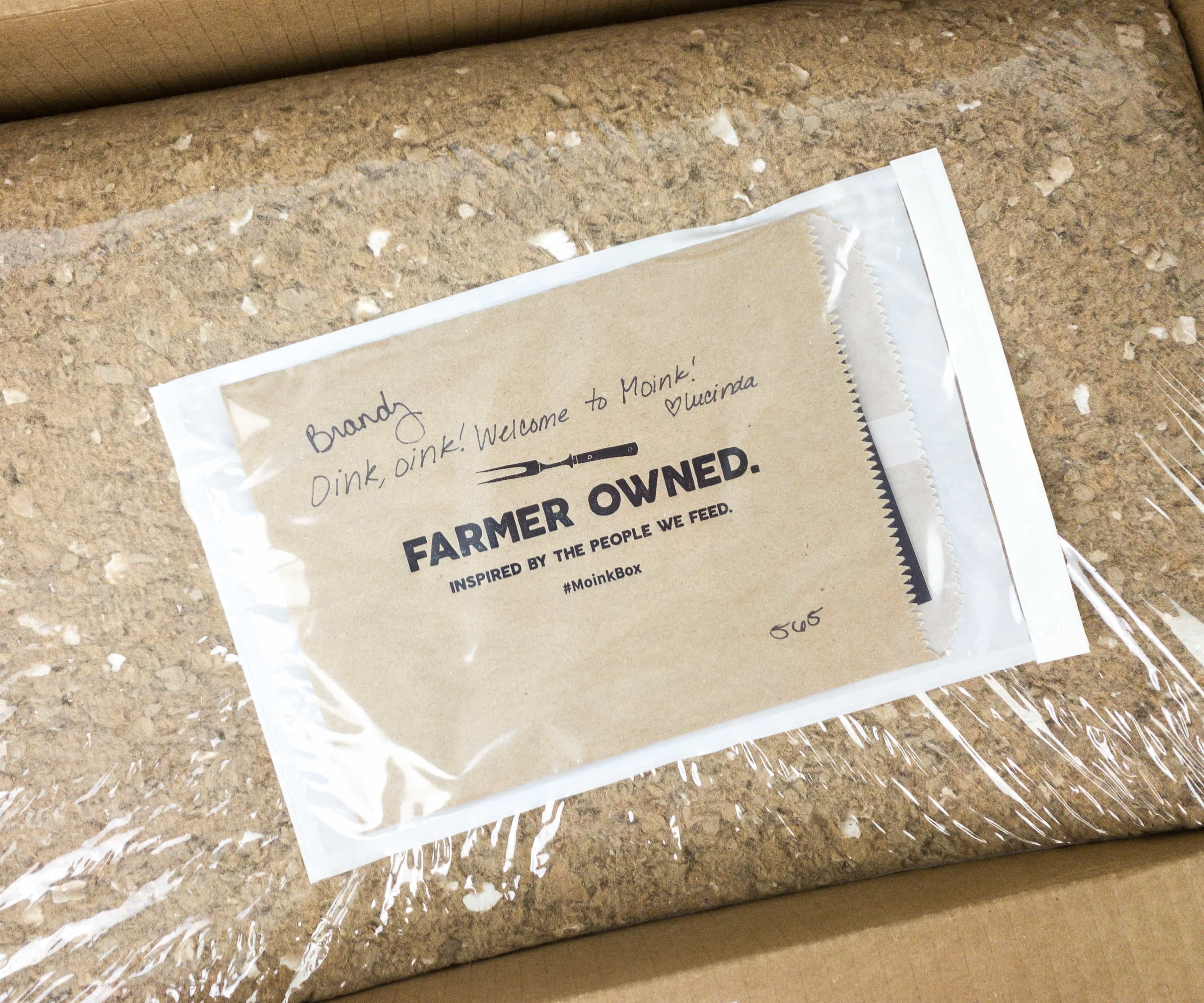 Inside the box is a separately sealed plastic bag that contains the letter, booklet, and cards from Moink.
The card tells us that this box contains dry ice and that we need to be careful in handling it.
Because it keeps the packages super cold it can make the packaging brittle. During the adventure to get to your doorstep, the box might have experienced some bumps along the way which resulted in small pin holes. This doesn't affect the quality of the meat as long as you consume it in the next 6 months. But make sure to thaw in a bowl so you don't have a mess.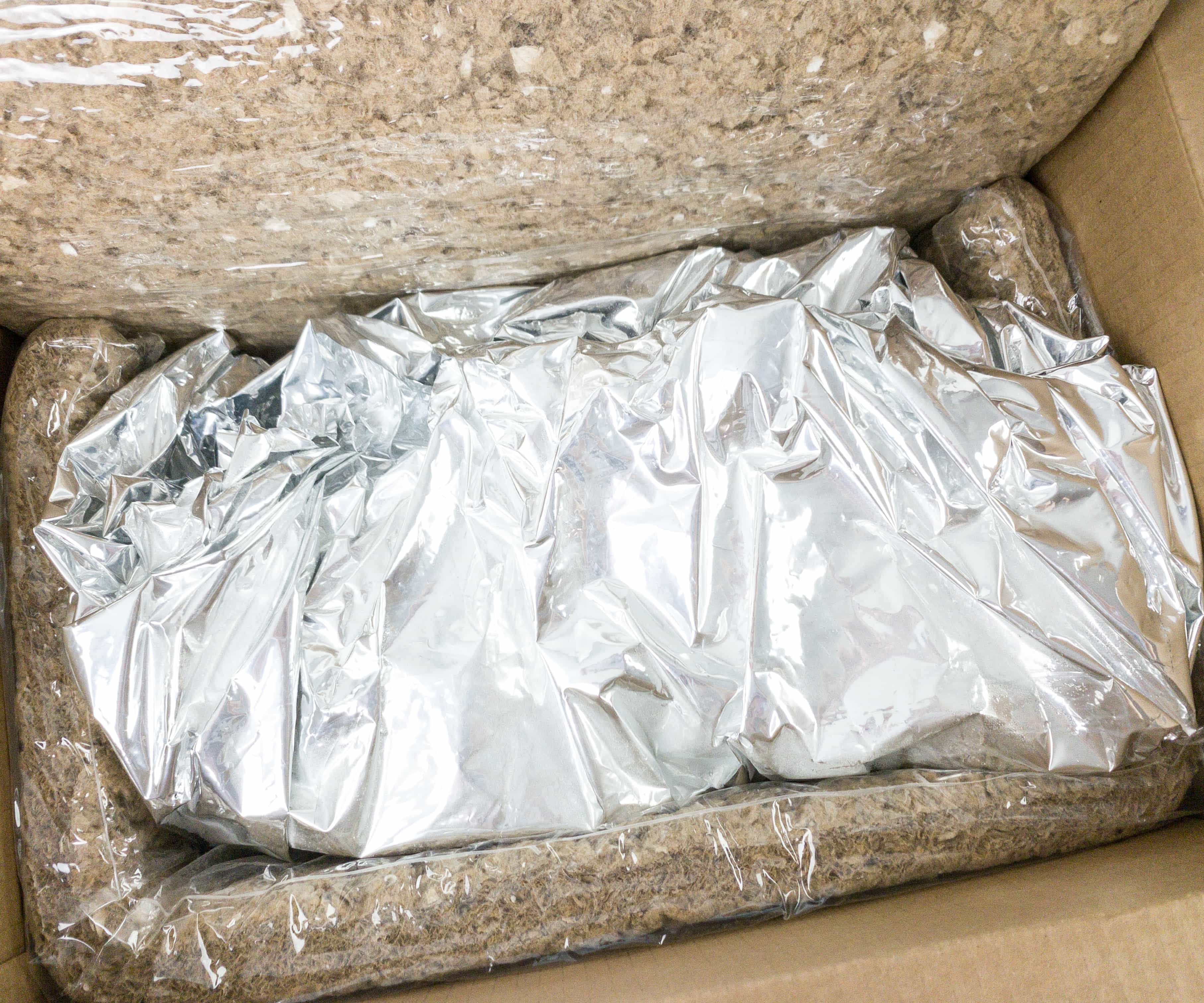 Aside from the dry ice, the meat is also covered fully using a foil pack.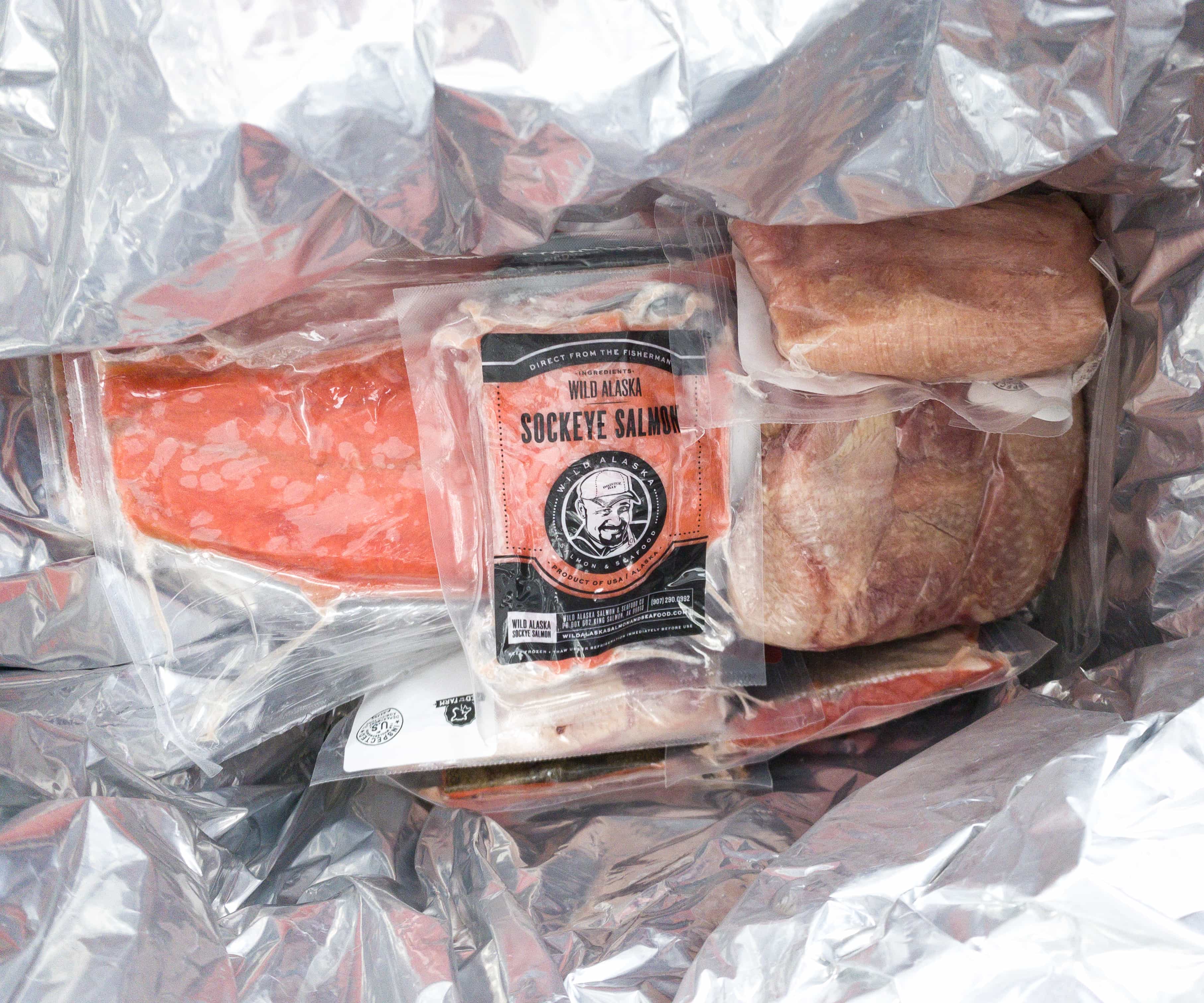 All the meats are vacuum-sealed in plastic, packed in an insulated bag, and then kept frozen using all the large dry ice pack.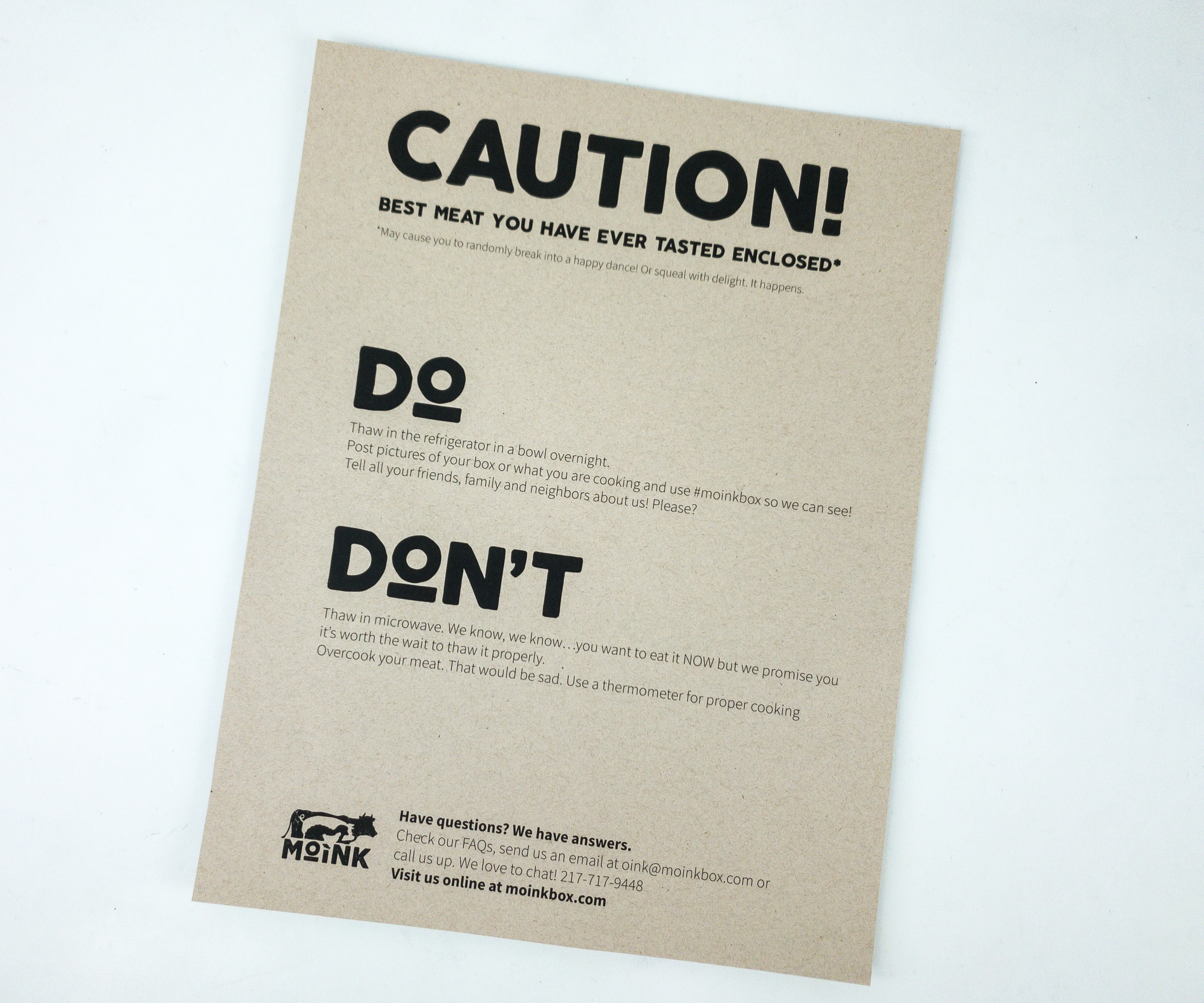 Another card lists the do's and don'ts in prepping the meat. According to them, it's best to thaw the meat in the refrigerator in a bowl overnight. Thawing in the microwave is a big no-no!
We also got a Moink booklet.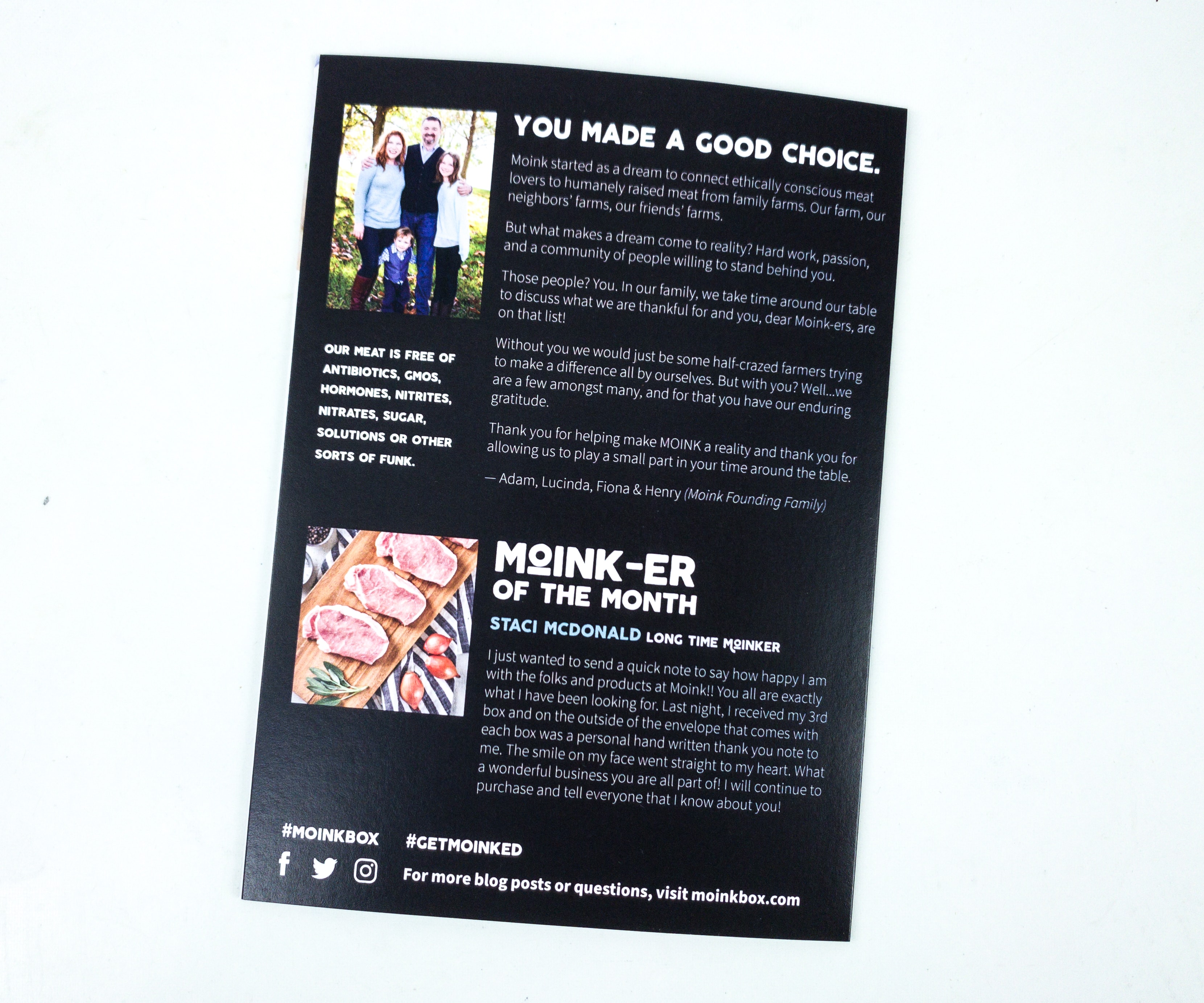 At the back of the booklet is a letter from the Moink founding family. It also features this month's Moink-er of the month!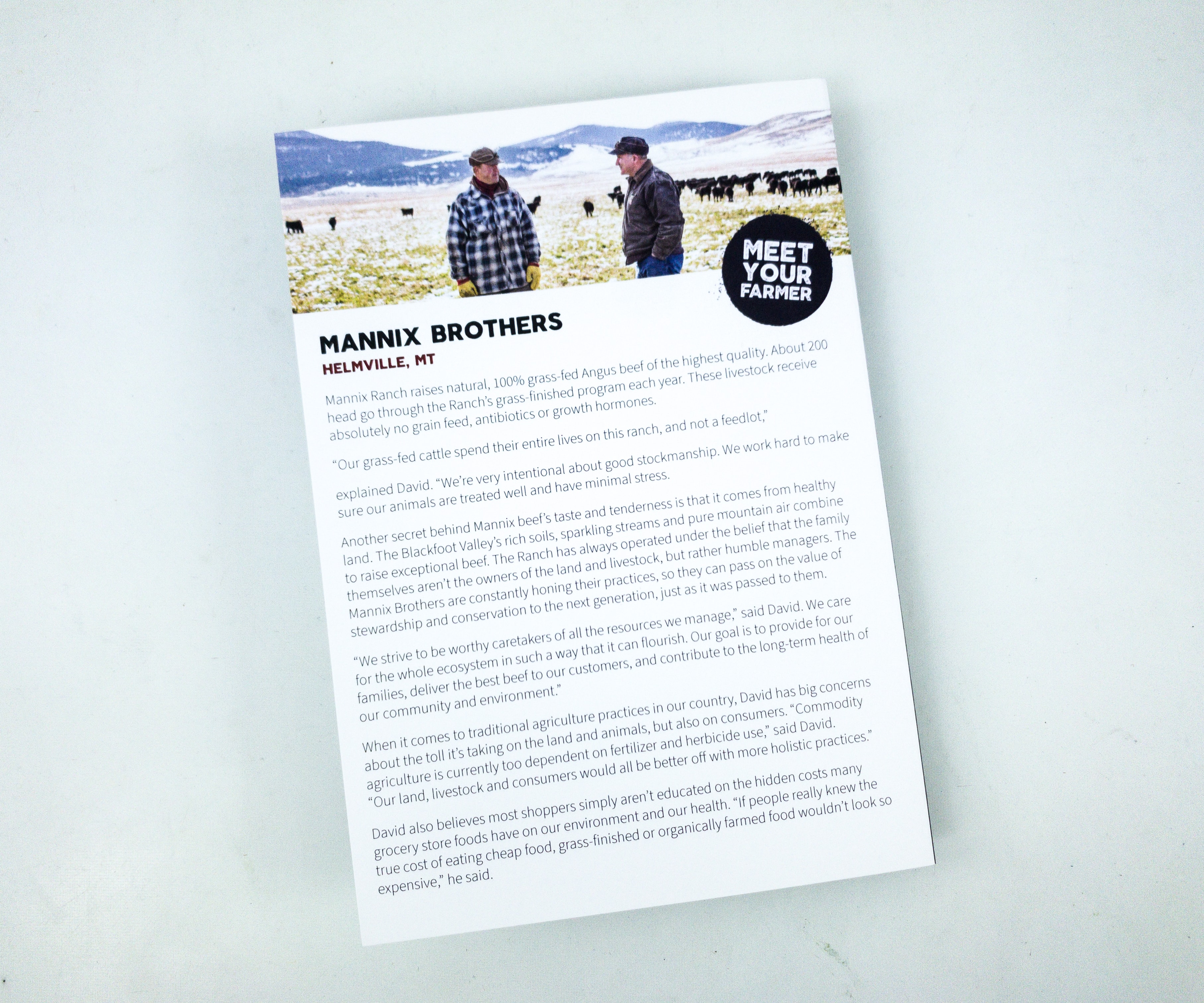 On the Meet Your Farmer section, they introduce us to the Mannix Brothers from Helmville, MT.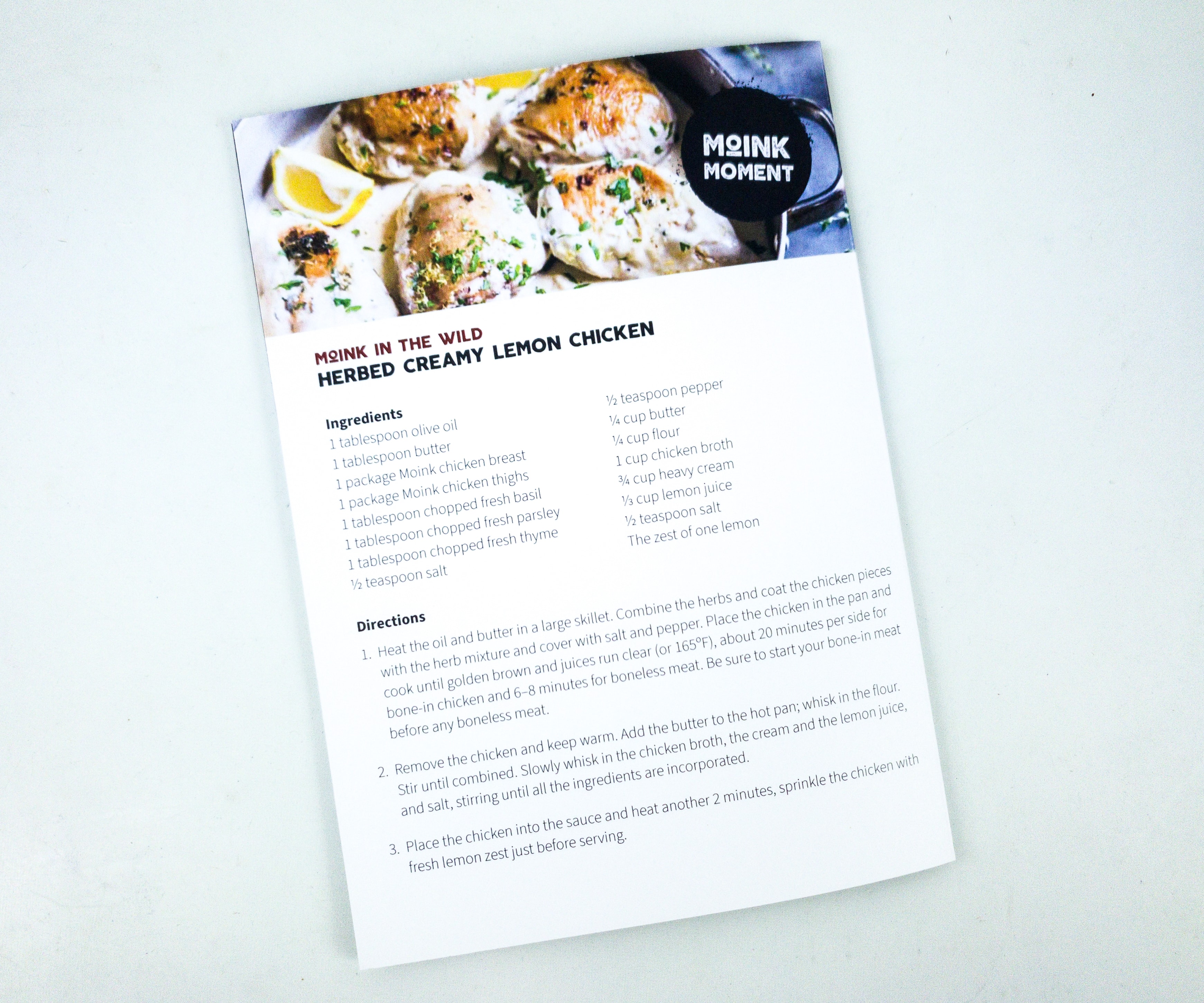 There's even a recipe in making a Herbed Creamy Lemon Chicken!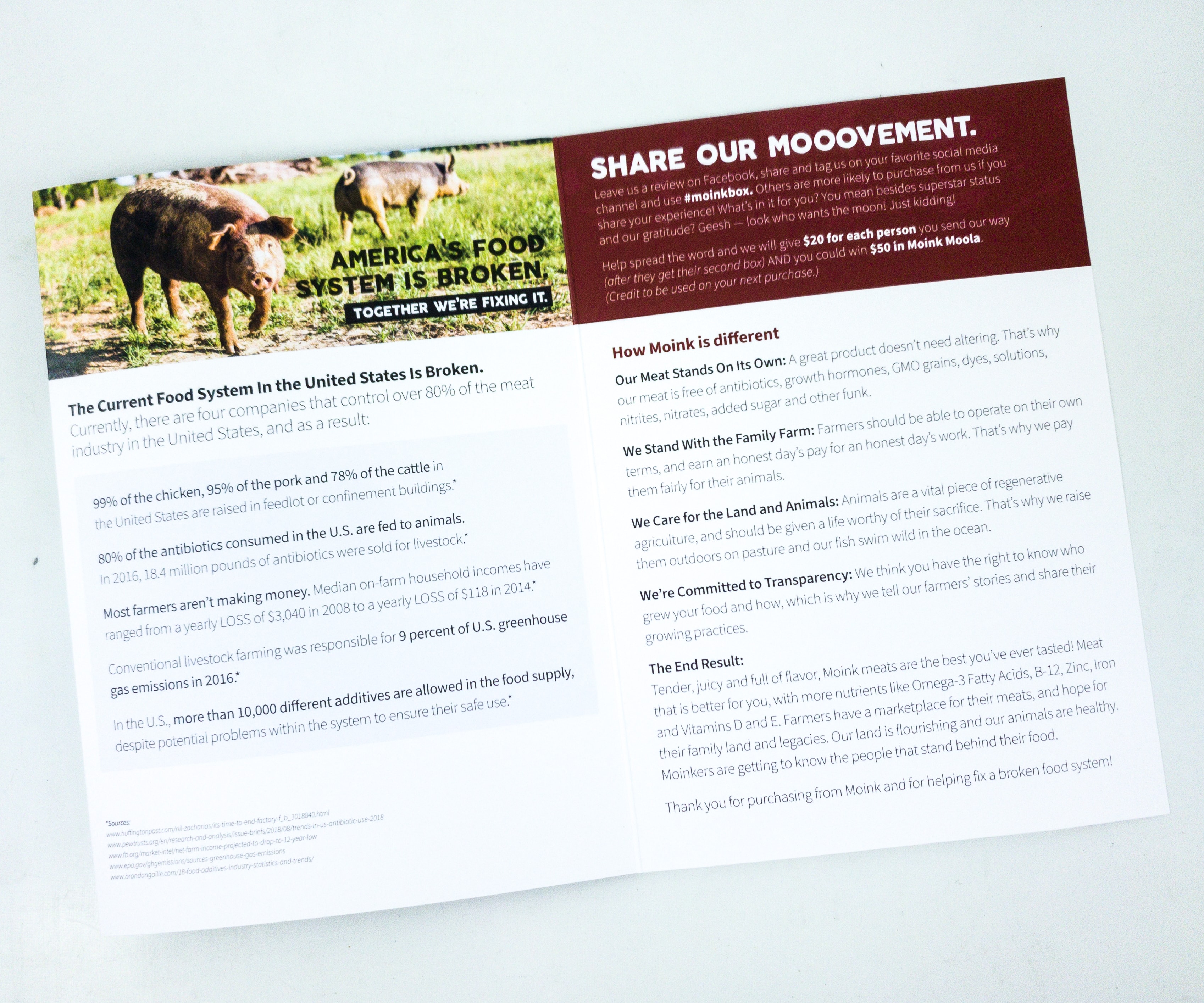 Lastly, there's a feature on how they support the fixing of America's food system.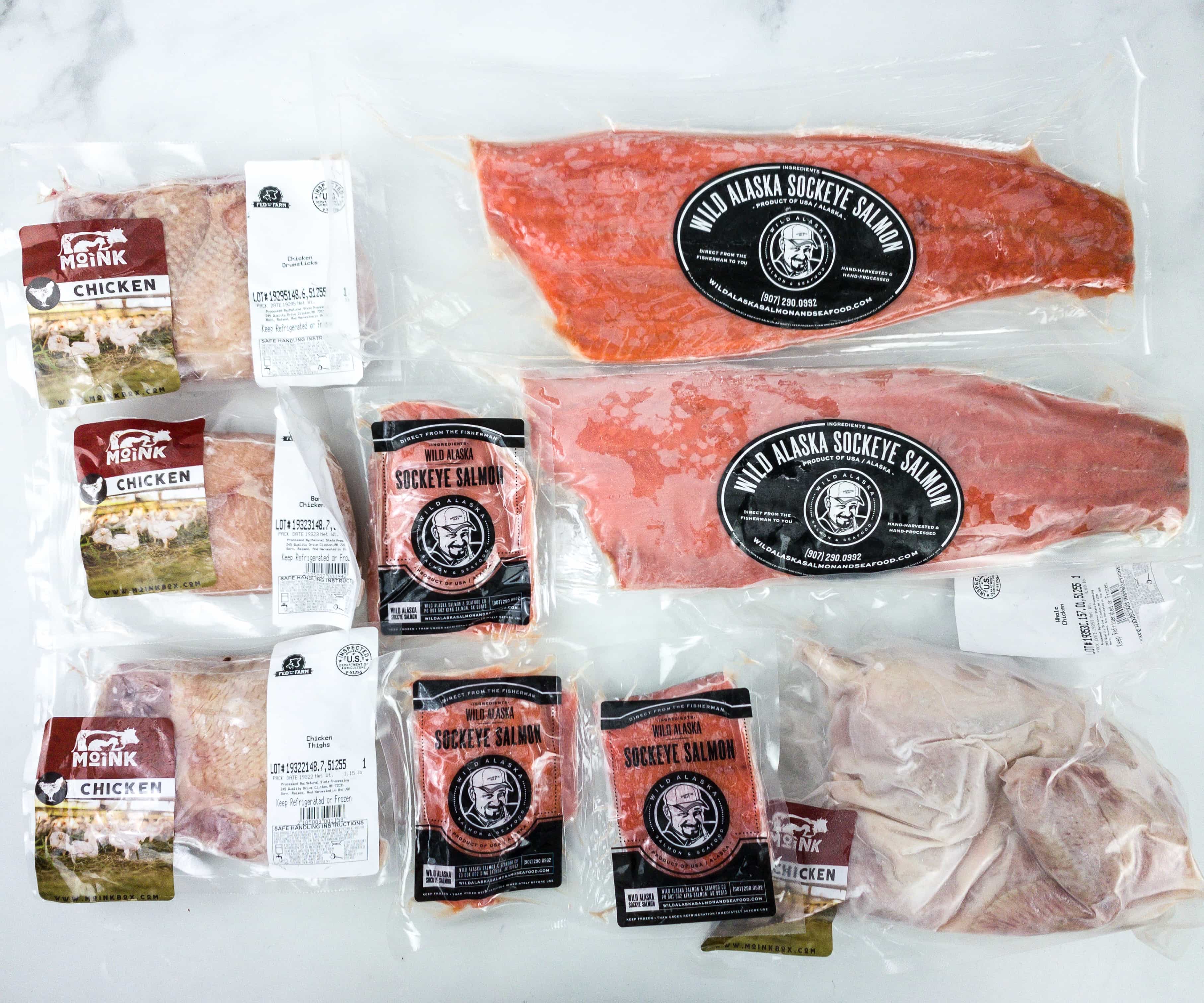 Everything is frozen and vacuum-sealed!
Everything in our January 2020 Chicken & Salmon box!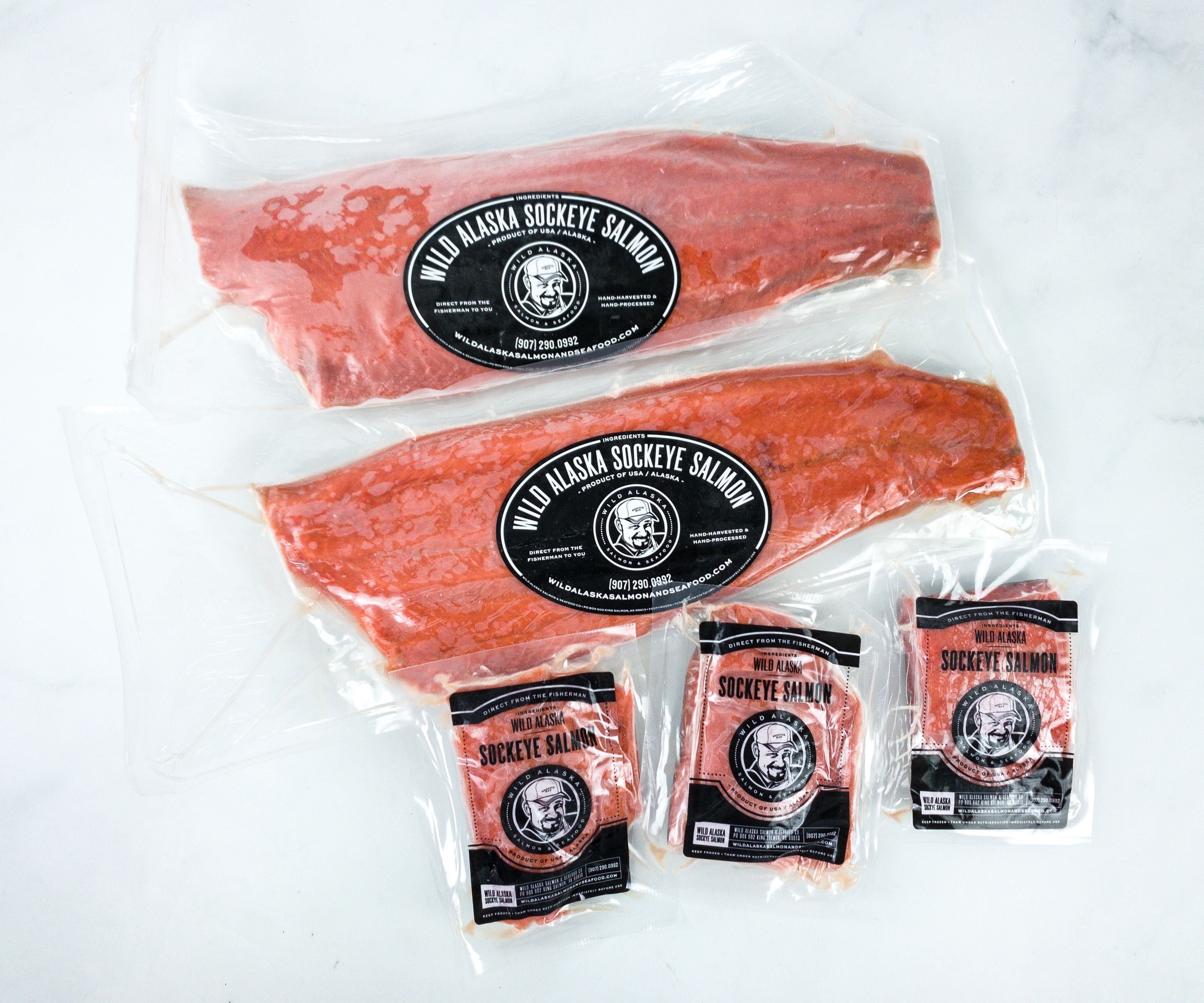 Sockeye Salmon. We have 2 big bags and 3 small bags of pure Alaskan Sockeye Salmon meat!
The big packs consist of 2 full slices of salmon meat harvested in the natural waters of Alaska, the home of the world's most abundant sockeye salmon fishery.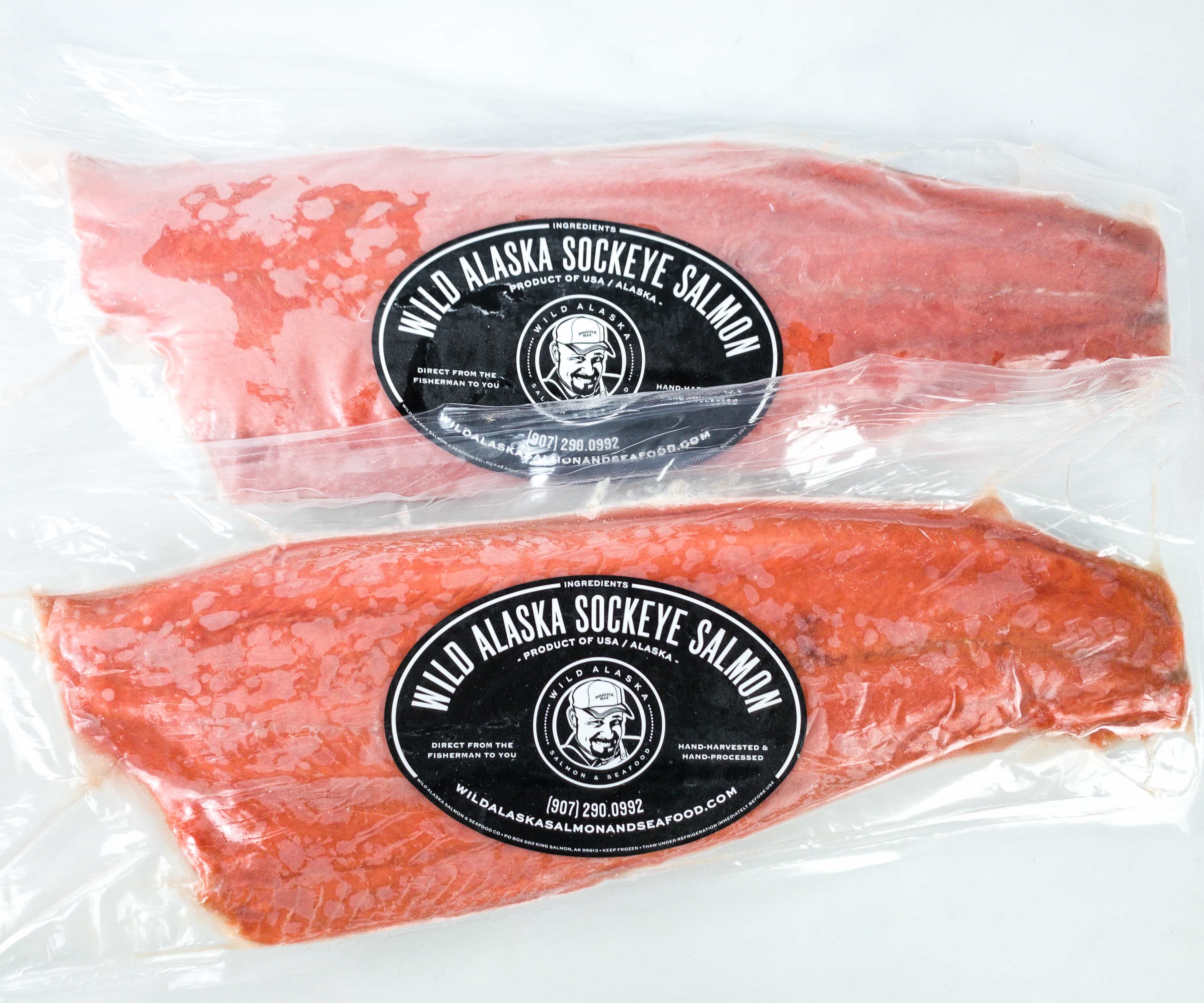 They are hand-processed meat harvested directly from the fisherman then delivered straight to you!
Aside from the two huge packs, we also got 3 more chunks of fresh salmon meat cut from the meaty tail and abdomen part.
These cuts were frozen solid when they arrived, and the bones are already removed, so all you need to do is soften the salmon and cook!
Now, we're on to the chicken packs!
Whole Chicken. It's an organic whole chicken certified to be USDA organic and inspected by the United States Department of Agriculture.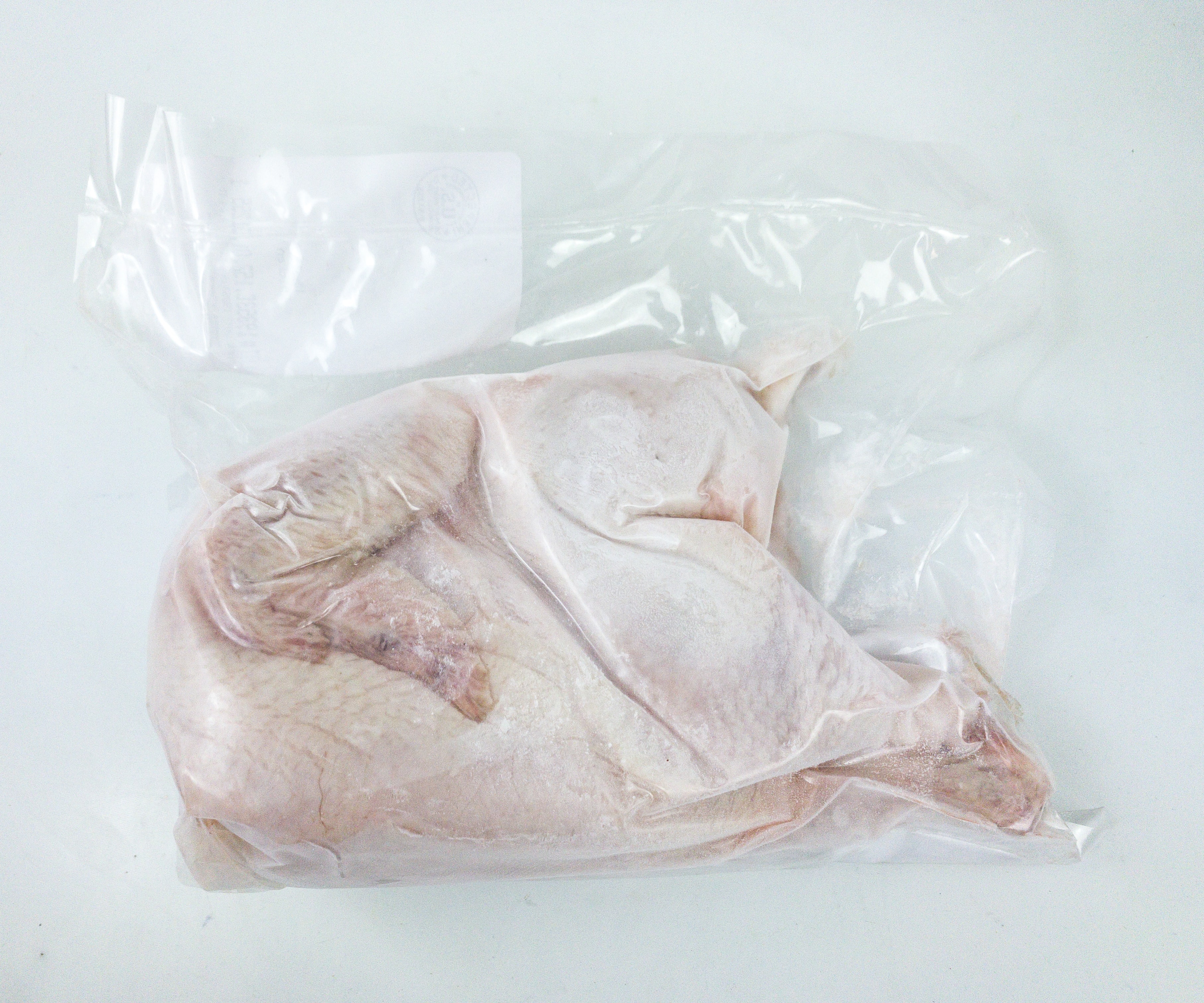 This whole chicken is big and meaty, making it the perfect chicken for roasting!
Chicken Drumsticks. This part of the chicken is one of the meatiest and tastiest, and they're really a hit with my kids. It's great when fried, along with the thighs!
This pack contains 4 full pieces of organic, antibiotic and hormone-free chicken drumsticks.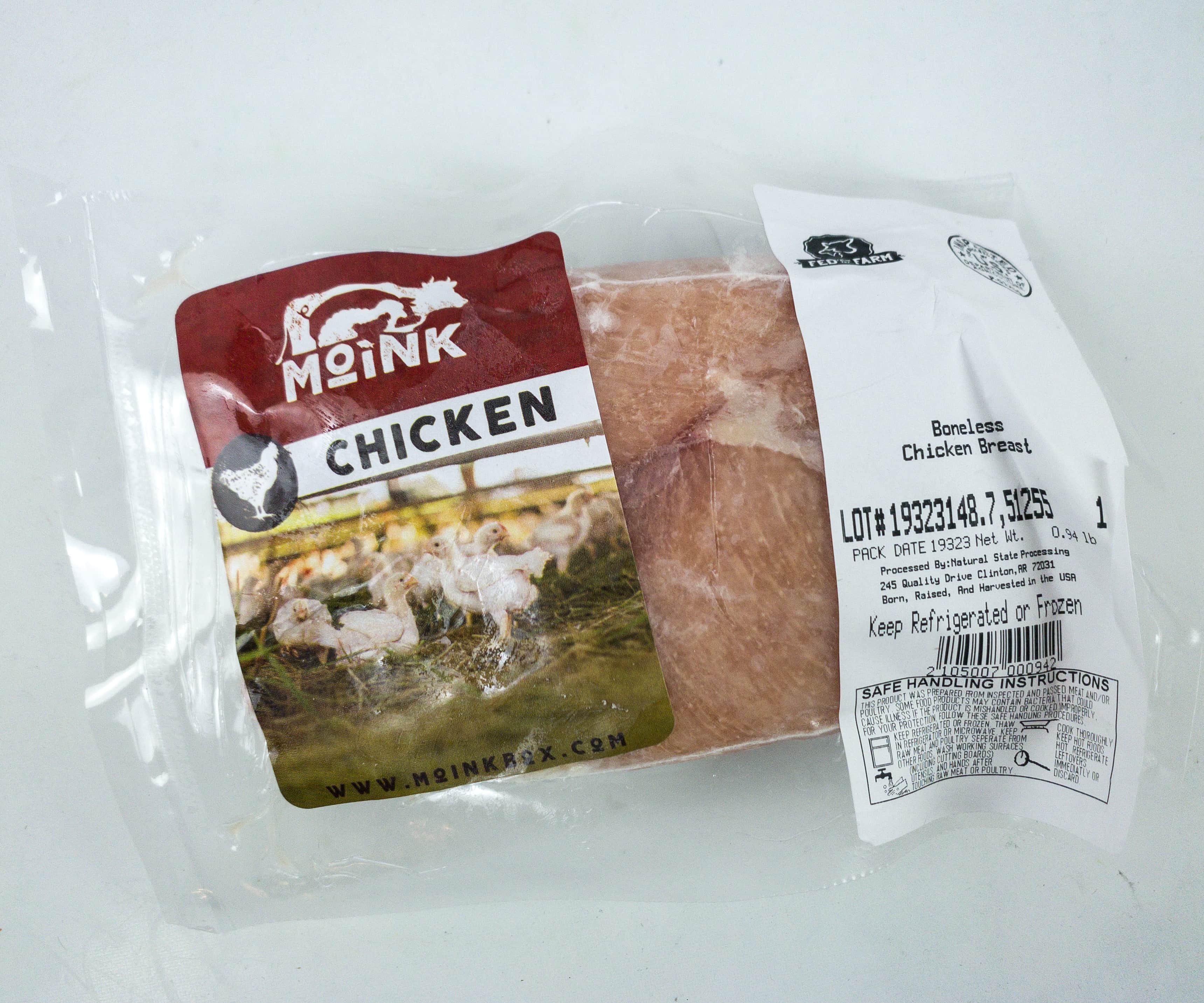 Boneless Chicken Breast. Like drumsticks, the chicken breast is another meaty and juicy cut of chicken meat, and we have three pieces of them in our pack.
It's quick and easy to cook, plus they're very rich in protein as well!
Chicken Thighs. This pack contains 2 huge pieces of organic and boneless thighs. They're one of the best chicken parts for juicy and meaty fried chicken!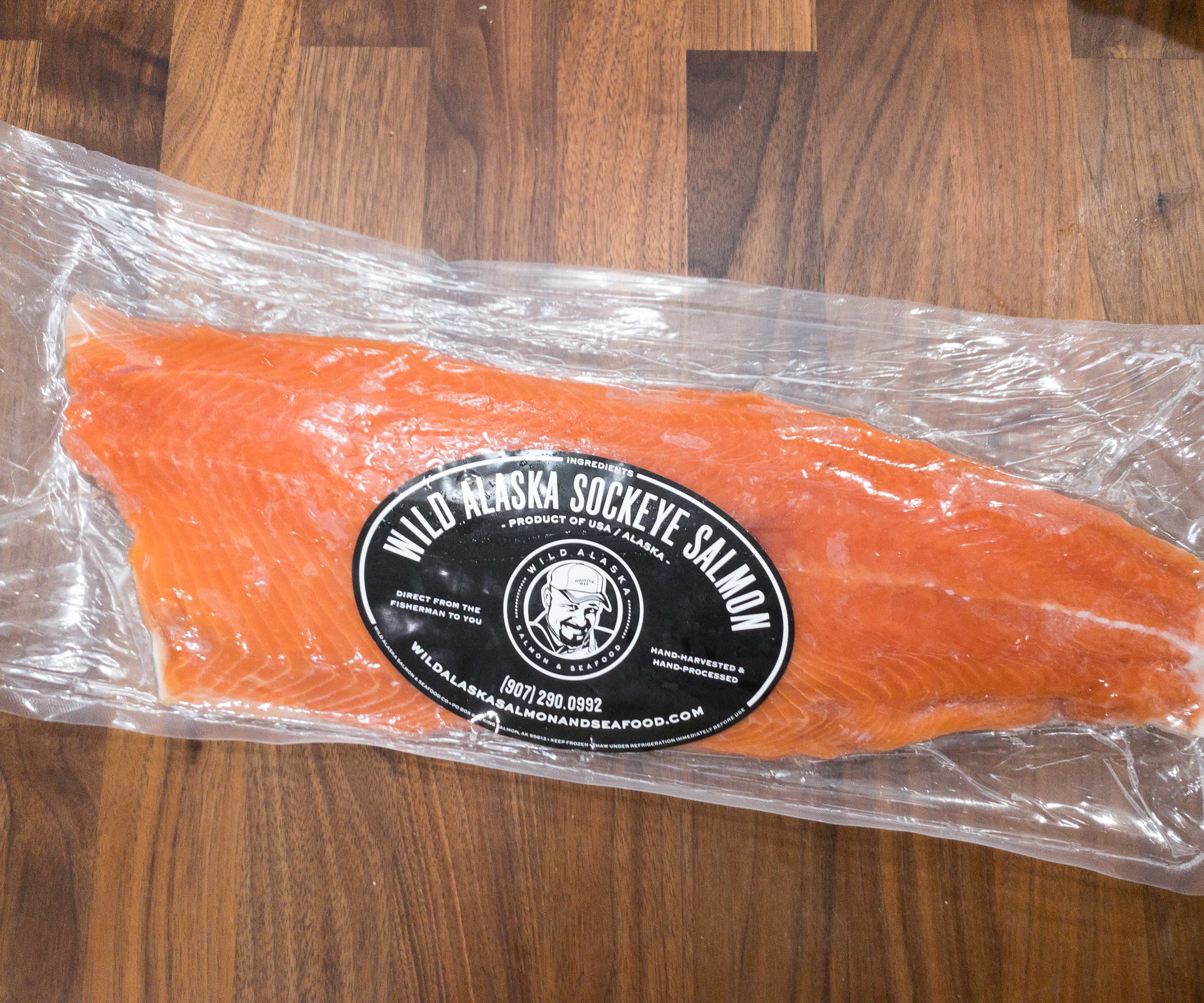 When we took out the salmon cuts and thawed them, they still looked really fresh, as evidenced by their pinkish-red color and smooth texture.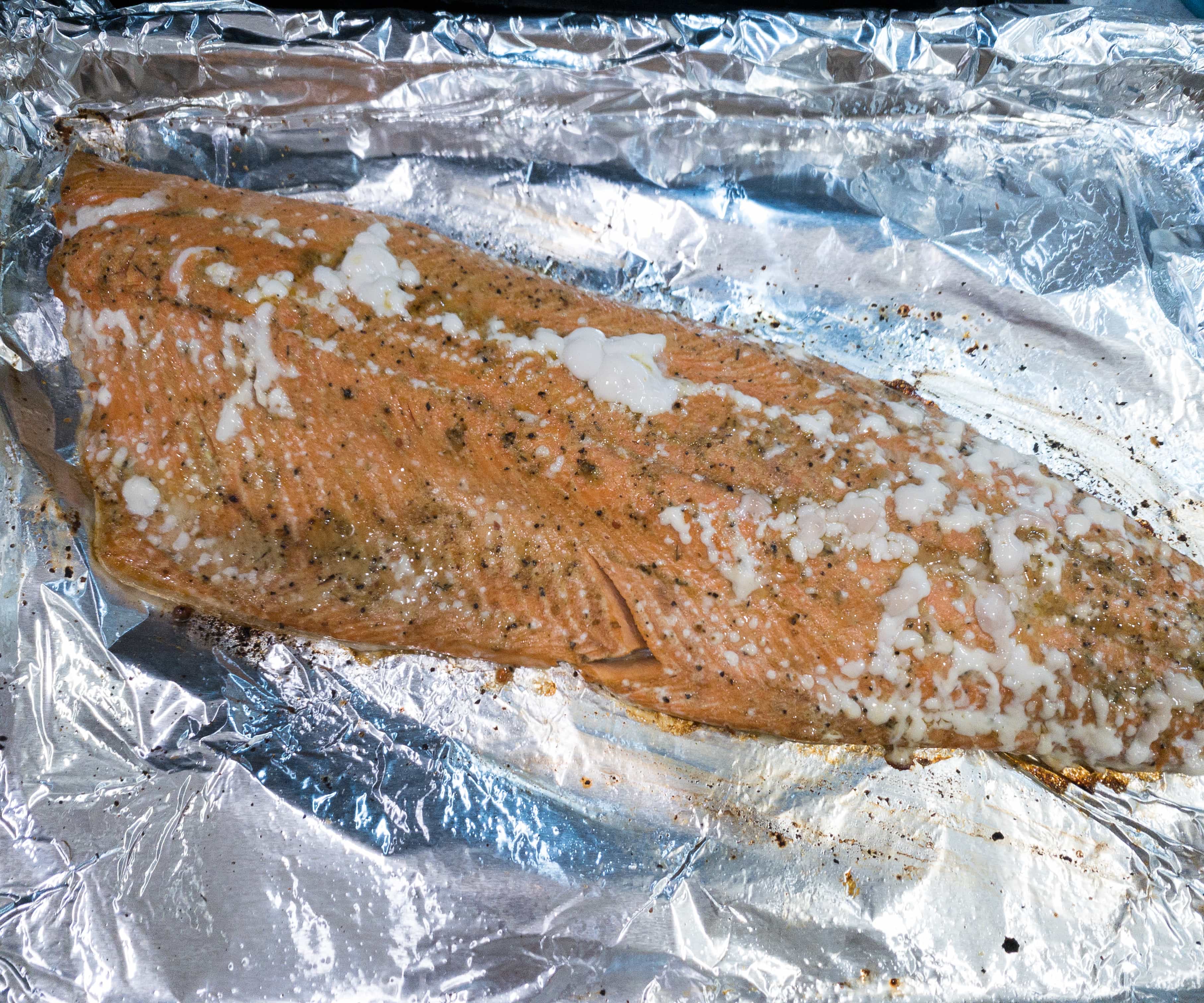 We covered it using a foil wrapper, and baked it for around 5 minutes.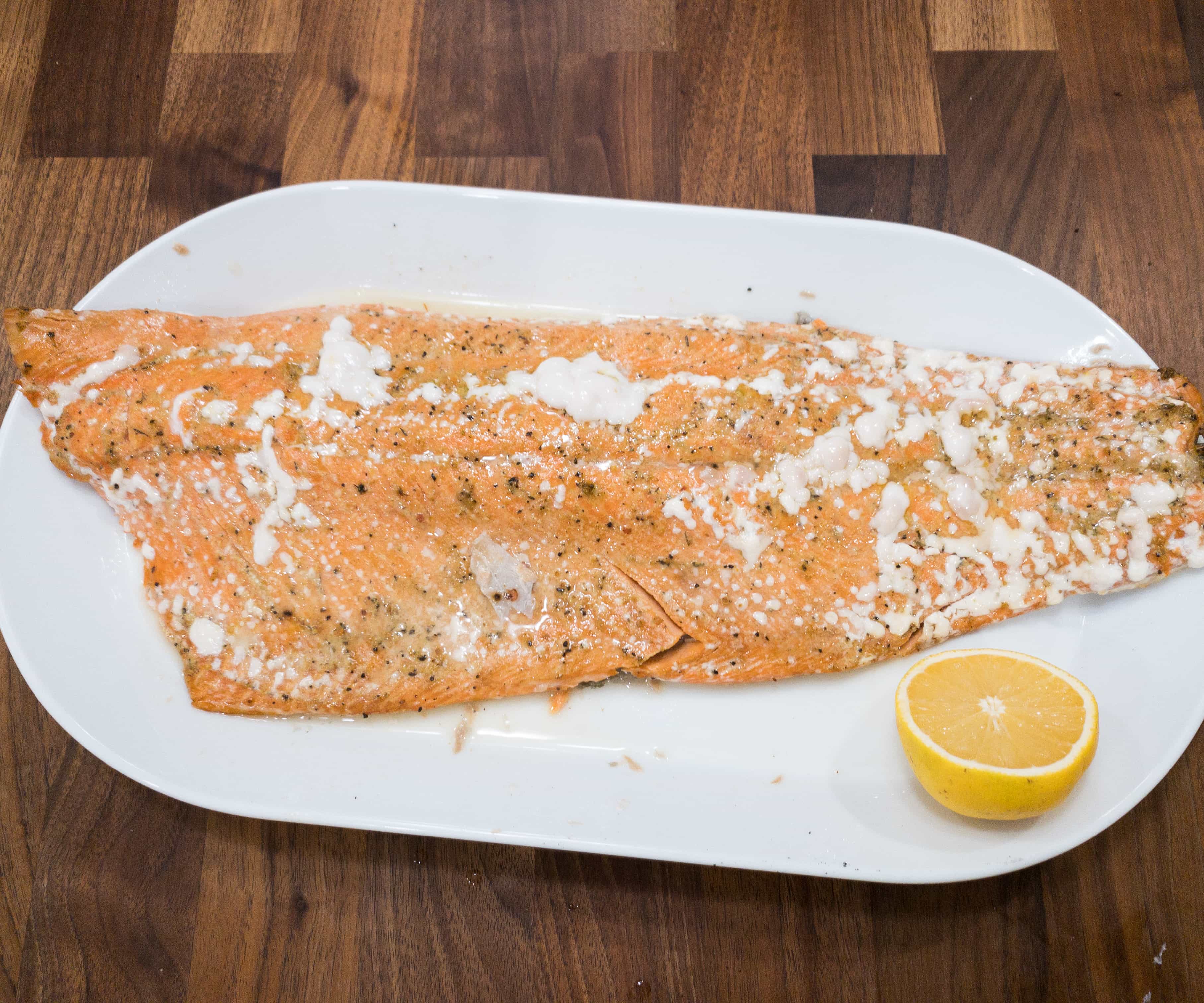 We put it on a plate and added a squeeze of lemon.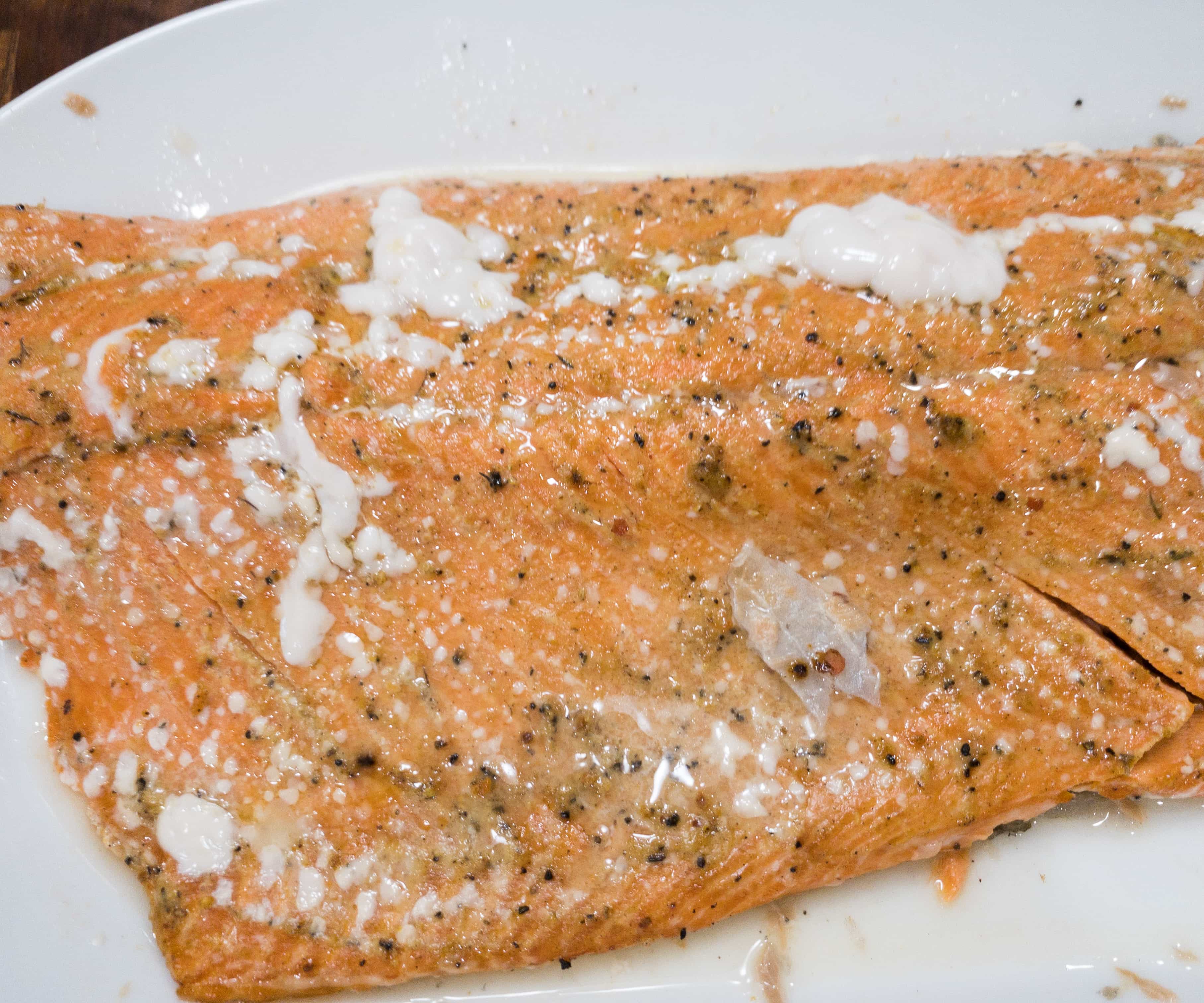 Here's a closer look at the salmon! We're glad that it came out super juicy and flavorful!
There we have our homemade lemon-drizzled baked salmon with quinoa!
Our first Moink box is really amazing. We have the Chicken & Salmon box, and it didn't disappoint. They did a great job of packing the food items securely, so everything arrived at our doorstep in their best condition. The meat cuts arrived frozen solid and even the salmon looked fresh after thawing. We're also impressed with the chicken cuts because the portions are big and meaty. It's an awesome box overall and a great subscription for families like us who love chicken and seafood. If you like beef, no worries because they offer that as well. If this box is too big for you, you can also opt for a small sampler!
What do you think of the Chicken & Salmon box?