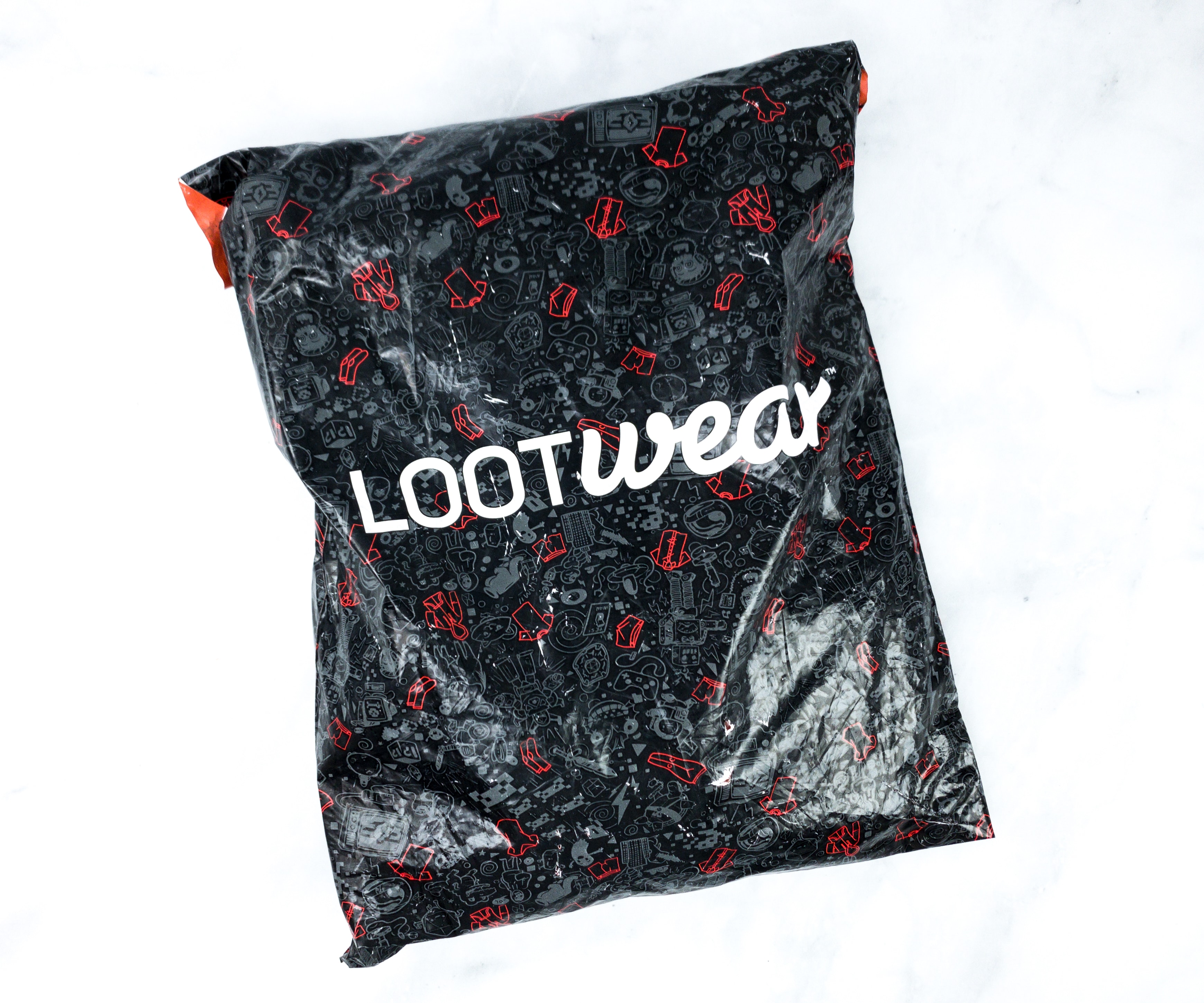 Loot Socks is one of the Loot Wear collections of monthly subscriptions from Loot Crate with exclusive geek and gamer premium wearable accessories with a monthly theme. Every month you'll get 2 pairs of epic geeky socks for $9.99 per month (or less with a longer subscription)! Month to month, the $9.99 price is great for 2 pairs of socks. It drops to $8.49 for both on a one year plan – and you can now skip months you're not interested in!
DEAL: Save 15% on Loot Wear subscriptions when you use this link and coupon code HELLOSUBSCRIPTION15. [Does not apply to Wizardry Wear] Get $3 off your first month with coupon code SAVE3. [Not valid on Undies]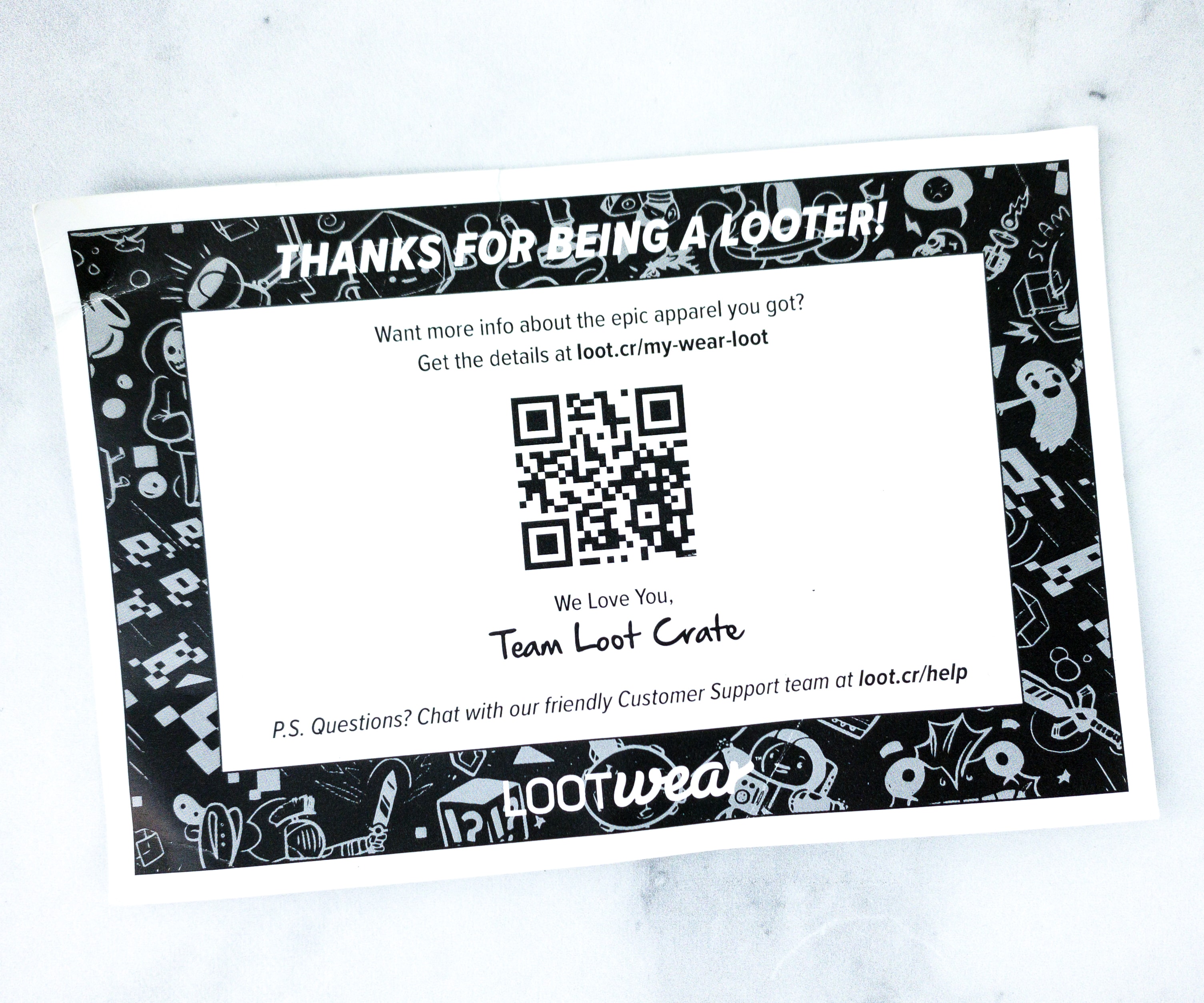 This month's pack includes an exclusive card that contains a QR code that we can use to learn more about this crate.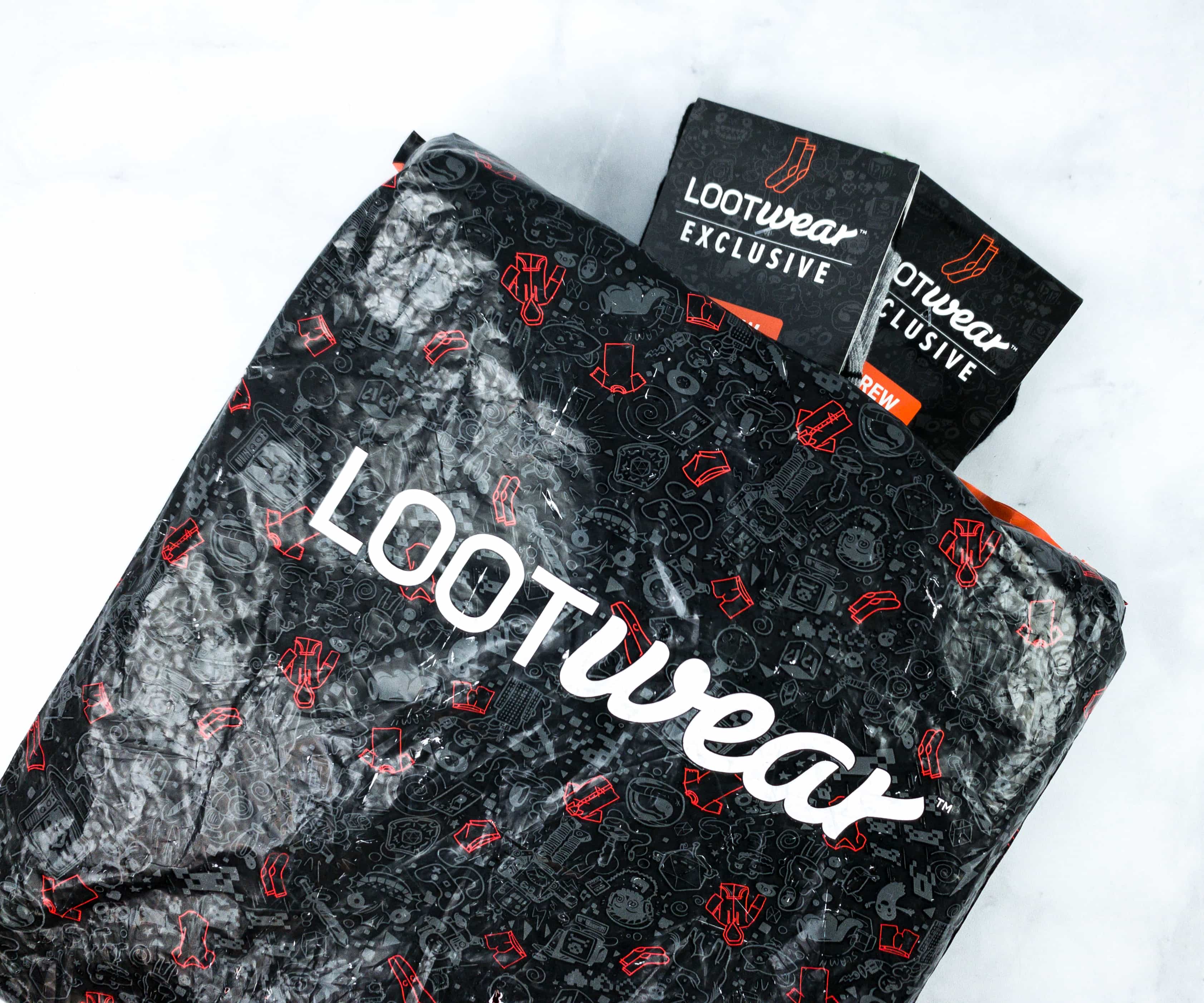 Here's a peek at my new socks!
Everything in the pack!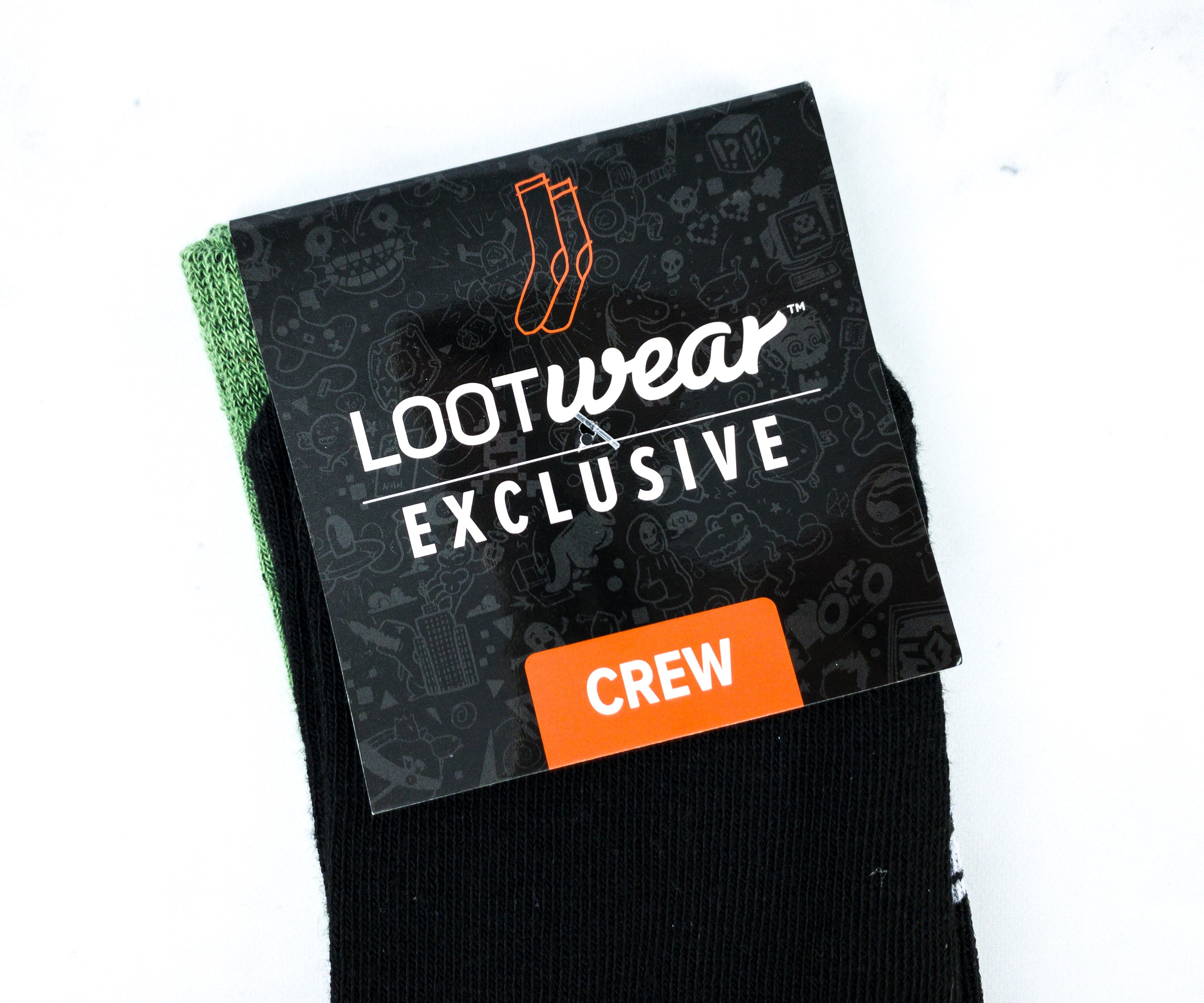 This month's Loot Socks are crew-cut style socks that fit shoe sizes 6-12.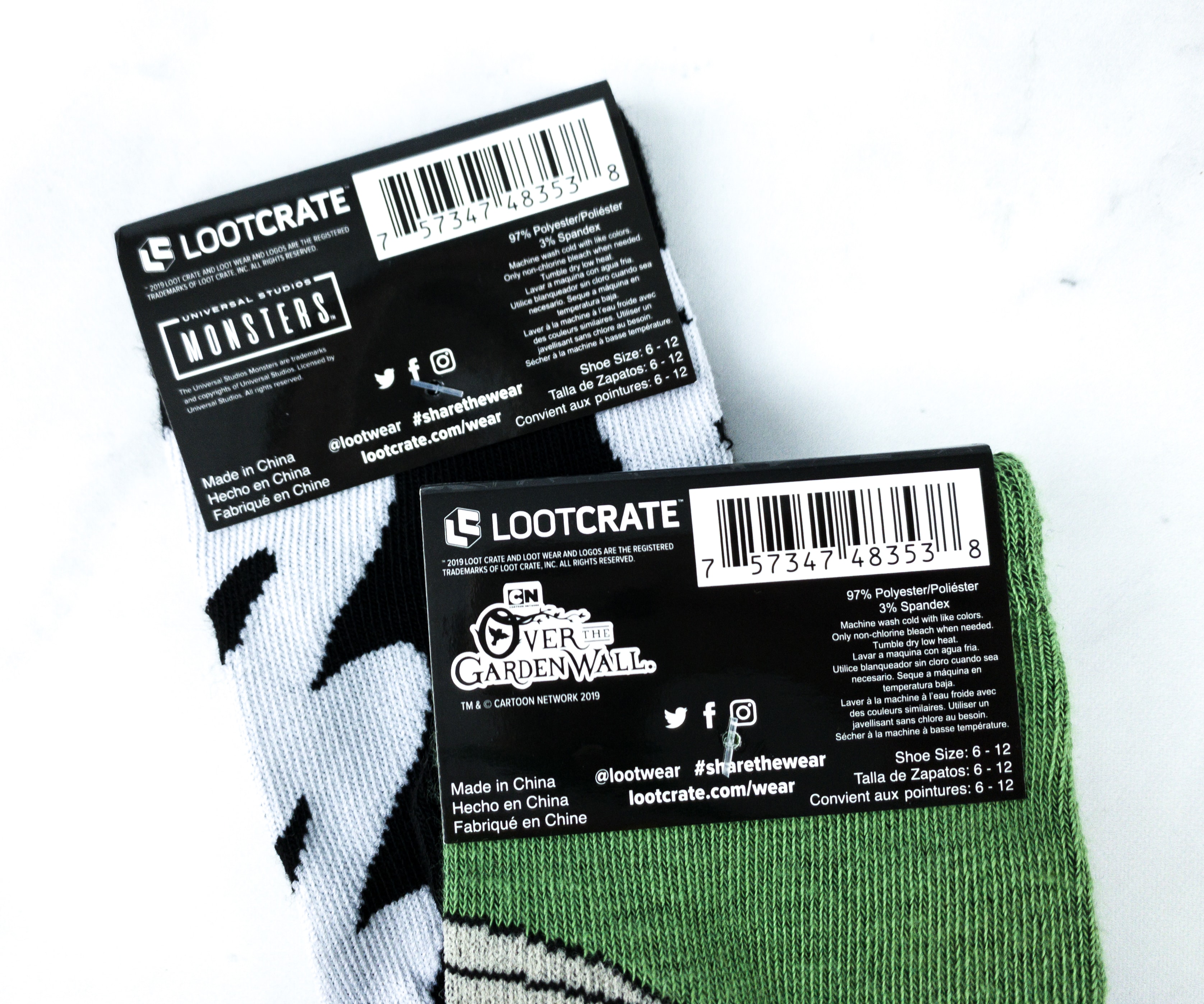 Both of the socks are made with 97% polyester and 3% spandex.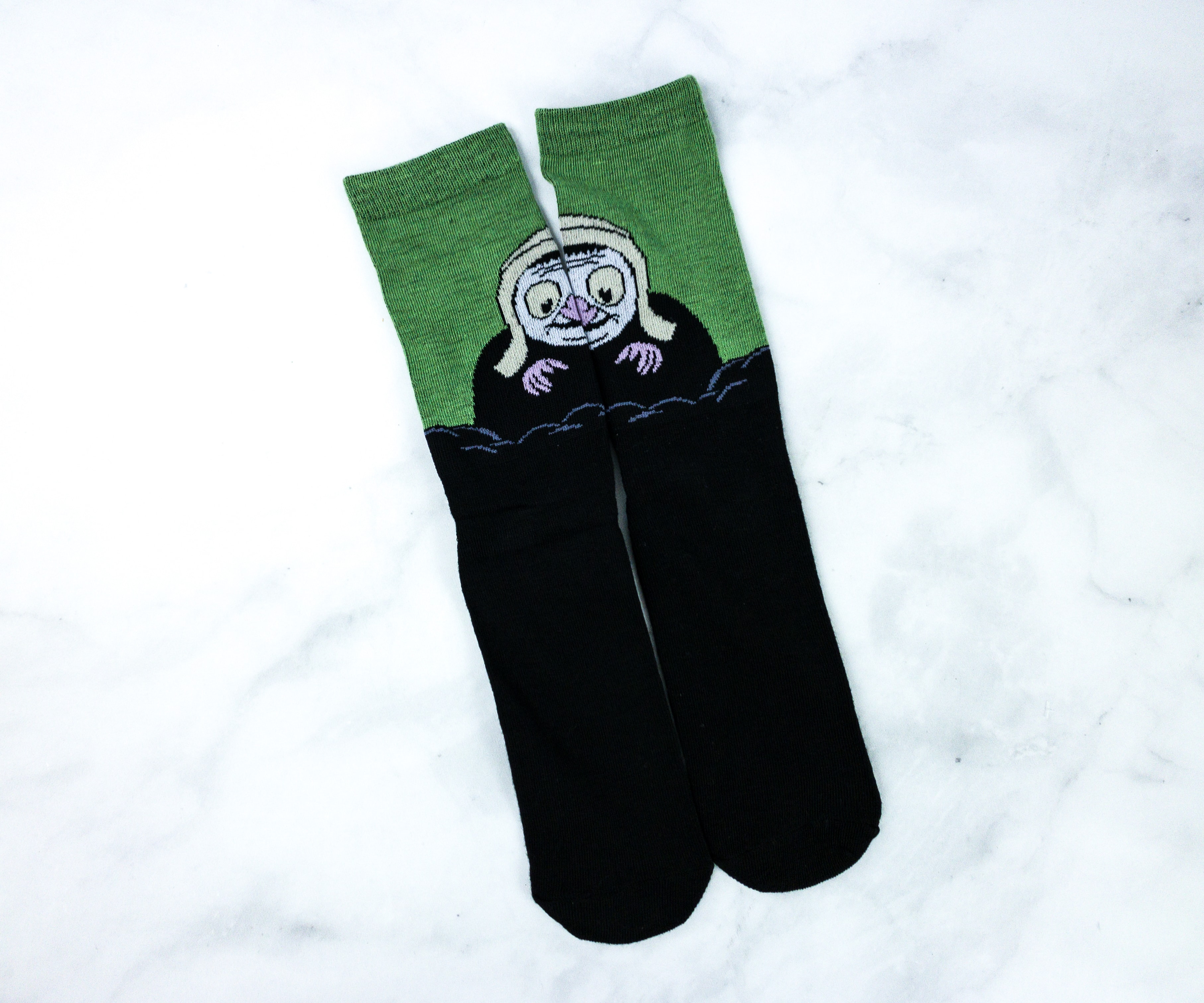 Over the Garden Wall. The upper part of these socks is green and the lower part is black. They also come with reinforced cuffs, heels, and toes!
When you put the socks together you'll form a creepy image of Auntie Whispers from Over the Garden Wall – The Ringing Bell Series! She's the younger sister of Adelaide of the Pasture and the known guardian of Lorna, who is possessed by an evil cannibalistic demon.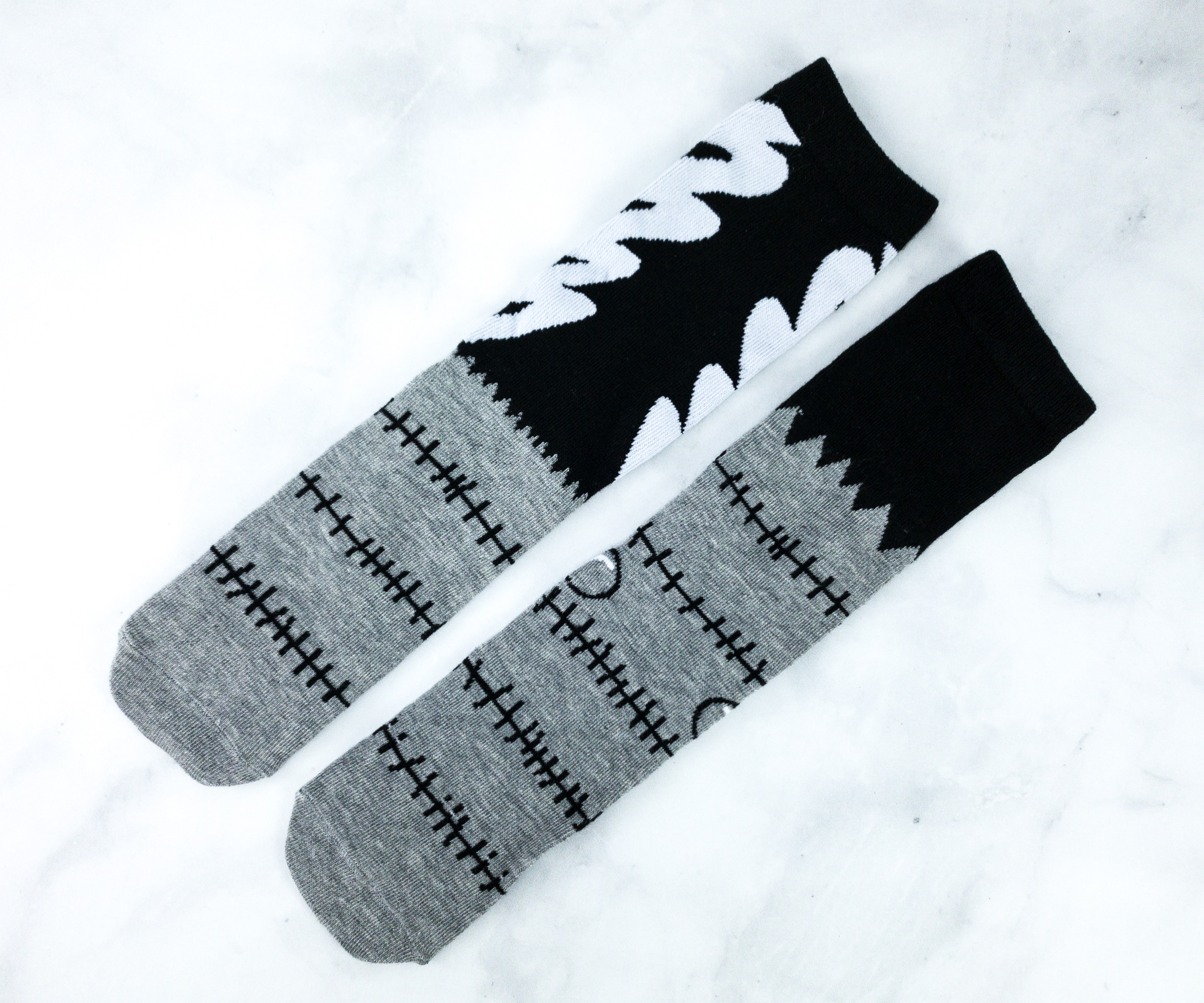 Frankenstein and Bride Socks. The next pair we got is Bride of Frankenstein-inspired! The socks feature are in gray and black with reinforced ribbed cuffs, heels, and toes.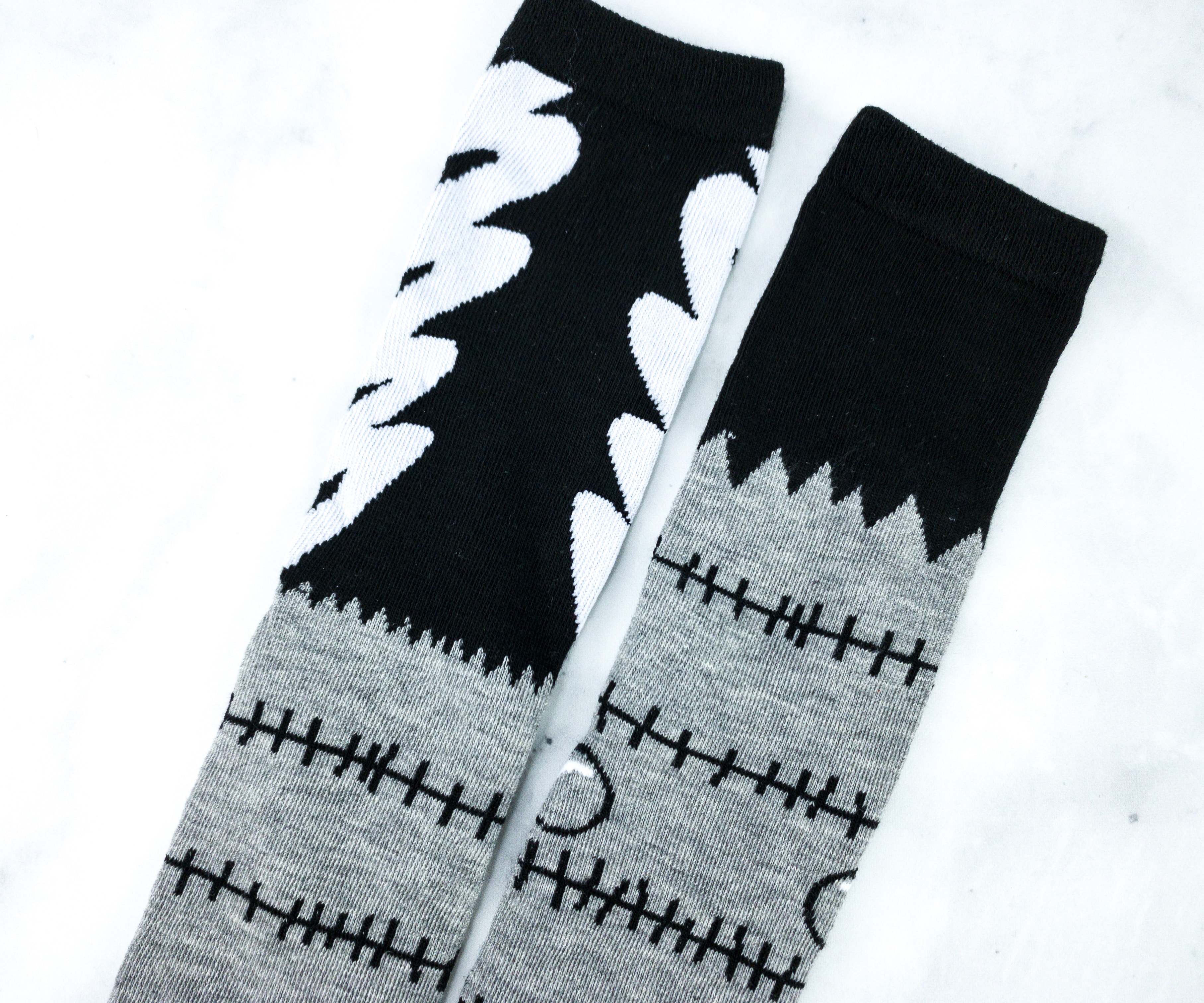 These socks feature an uneven pattern and the trademark stitching of Frankenstein. Creepy yet cool!
Loot Socks is definitely fun! The socks they send are always premium-quality and uniquely designed. Aside from the geeky and colorful designs, they always make sure to provide the softness and comfort your feet deserve! If you are into collecting geeky socks, this is definitely an awesome way to start. Getting two pairs of well-designed socks for less than $10 a month is surely a great deal! It's totally a bummer these didn't arrive on time for Halloween, but we're thrilled Loot Crate is getting its act together and ensuring we get all our past months.
What did you think of Loot Socks this month?