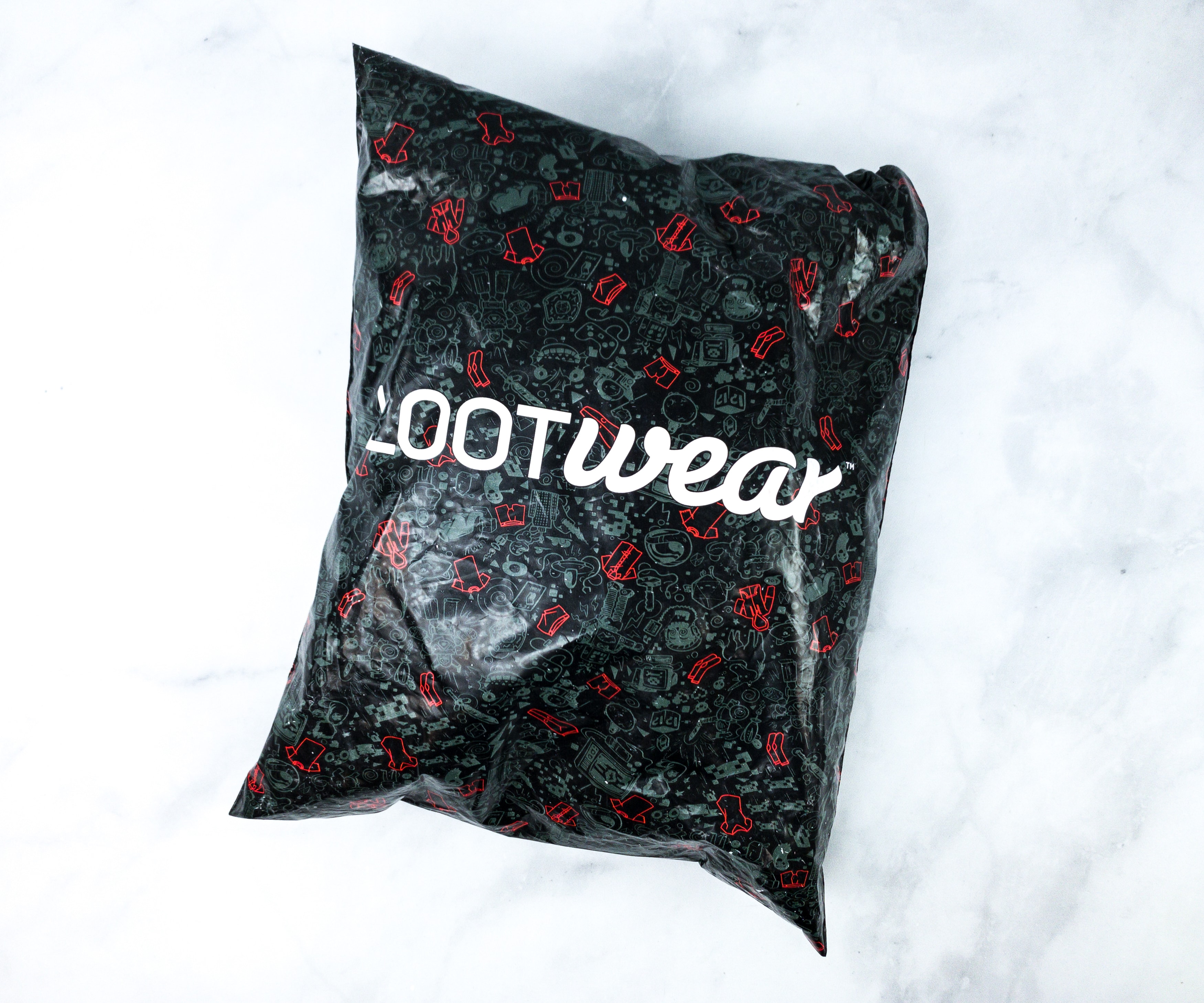 Loot Socks is one of the Loot Wear collections of monthly subscriptions from Loot Crate with exclusive geek and gamer premium wearable accessories with a monthly theme. Every month you'll get 2 pairs of epic geeky socks for $9.99 per month (or less with a longer subscription)! Month to month, the $9.99 price is great for 2 pairs of socks. It drops to $8.49 for both on a one year plan – and you can now skip months you're not interested in!
DEAL: Save 15% on Loot Wear subscriptions when you use this link and coupon code HELLOSUBSCRIPTION15. [Does not apply to Wizardry Wear] Get $3 off your first month with coupon code SAVE3. [Not valid on Undies]
Here's a peek at my new socks!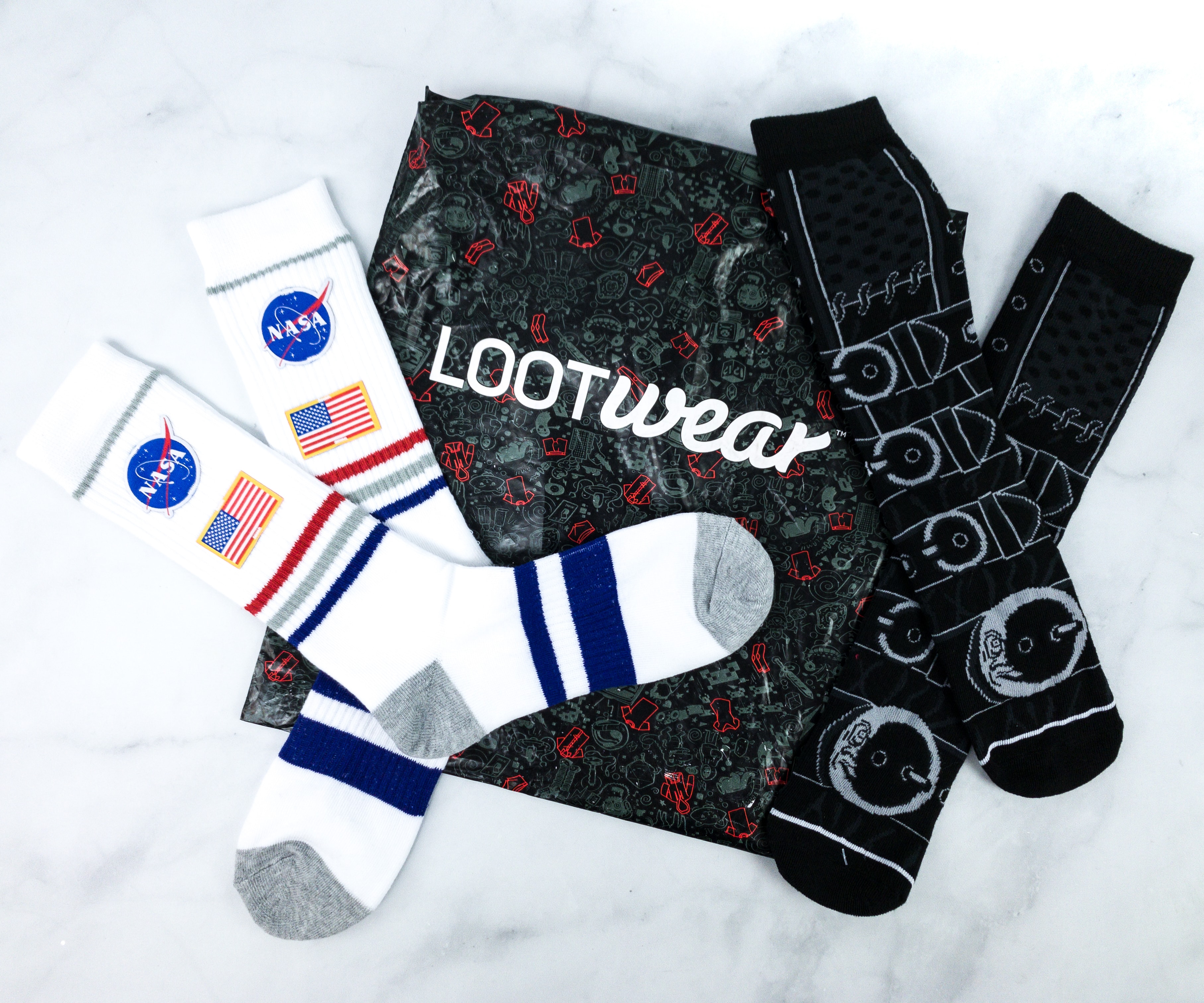 Everything in the pack!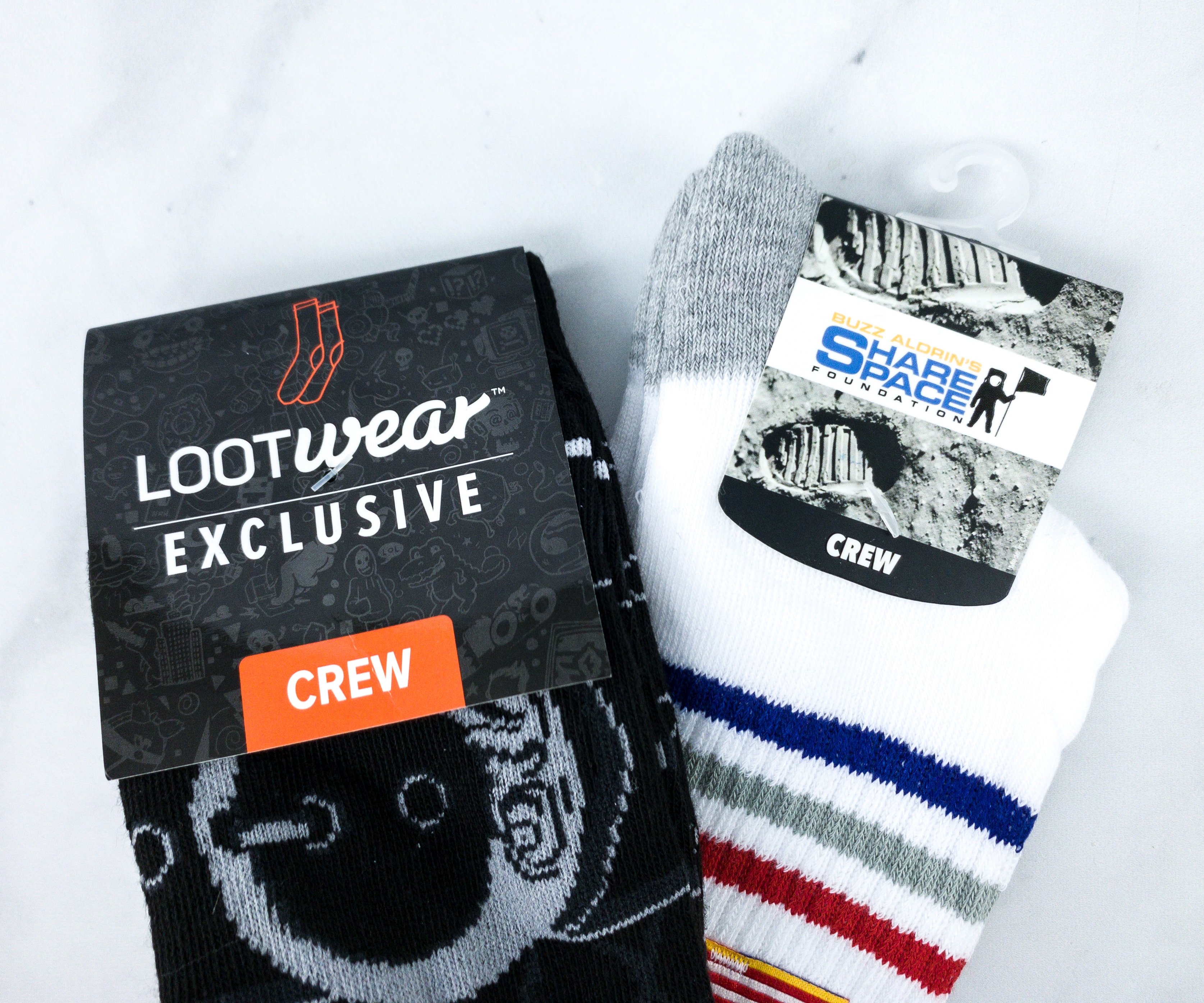 This month's Loot Socks are crew-cut style socks that fit shoe sizes 6-12 and 10-13, respectively.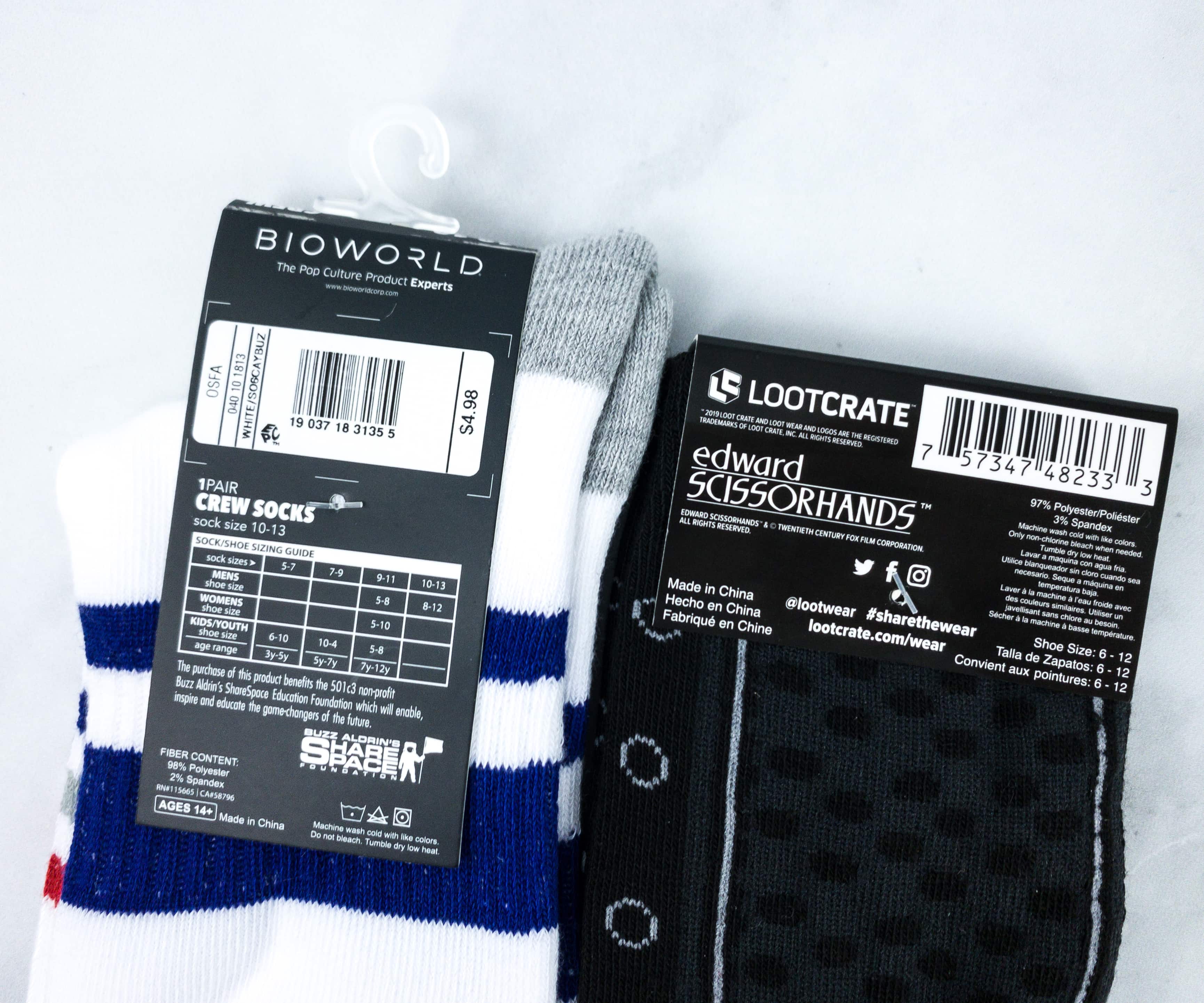 The Bio-world socks are made with 98% polyester and 2% spandex while the Edward Scissorhands socks are made with 97% polyester and 3% spandex.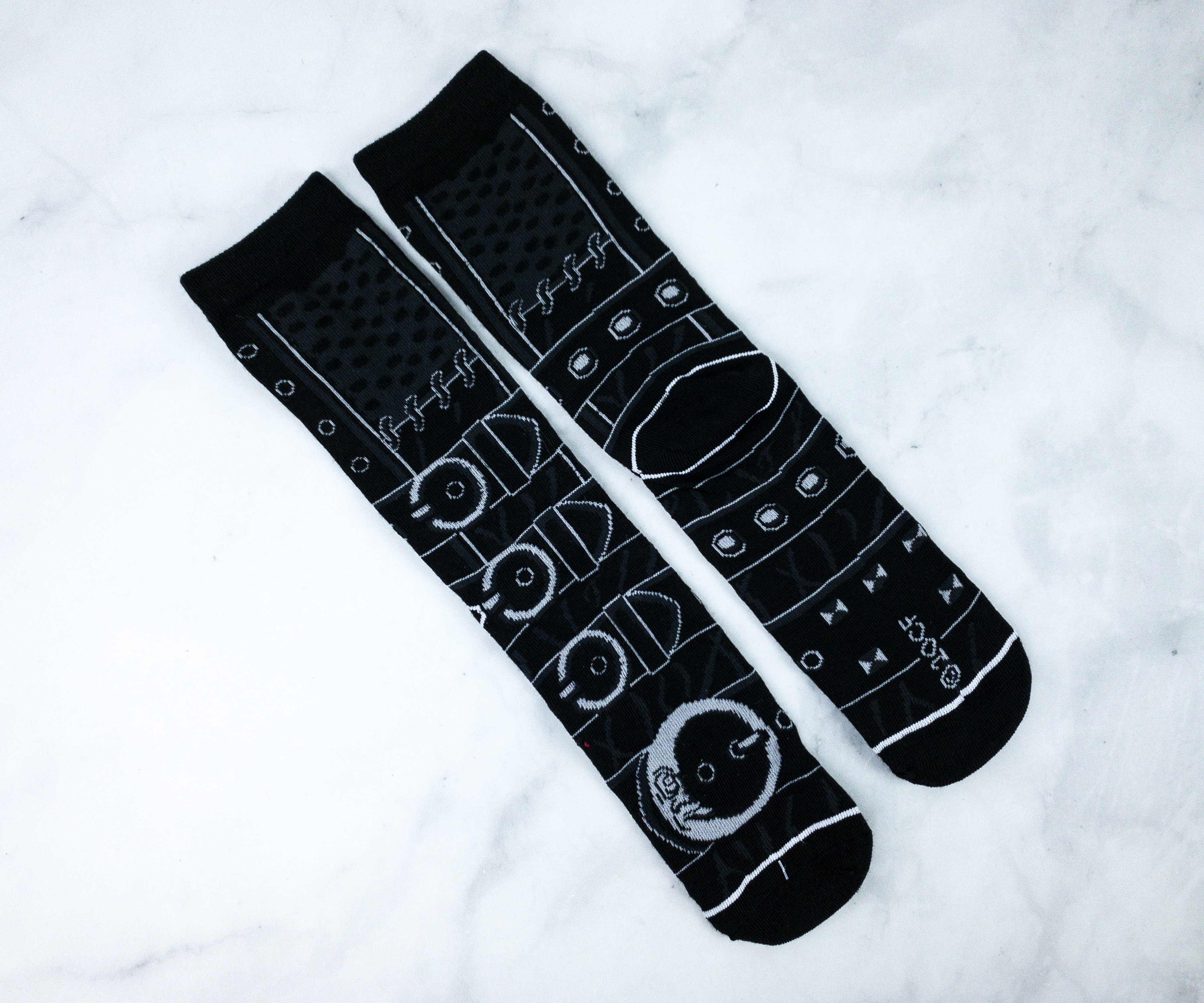 Loot Socks: Edward Scissorhands Socks. This pair features Edward Scissorhands, a famous American romance-fantasy film made by Tim Burton and Caroline Thompson. It's about an artificial man named Edward who has scissor blades instead of hands.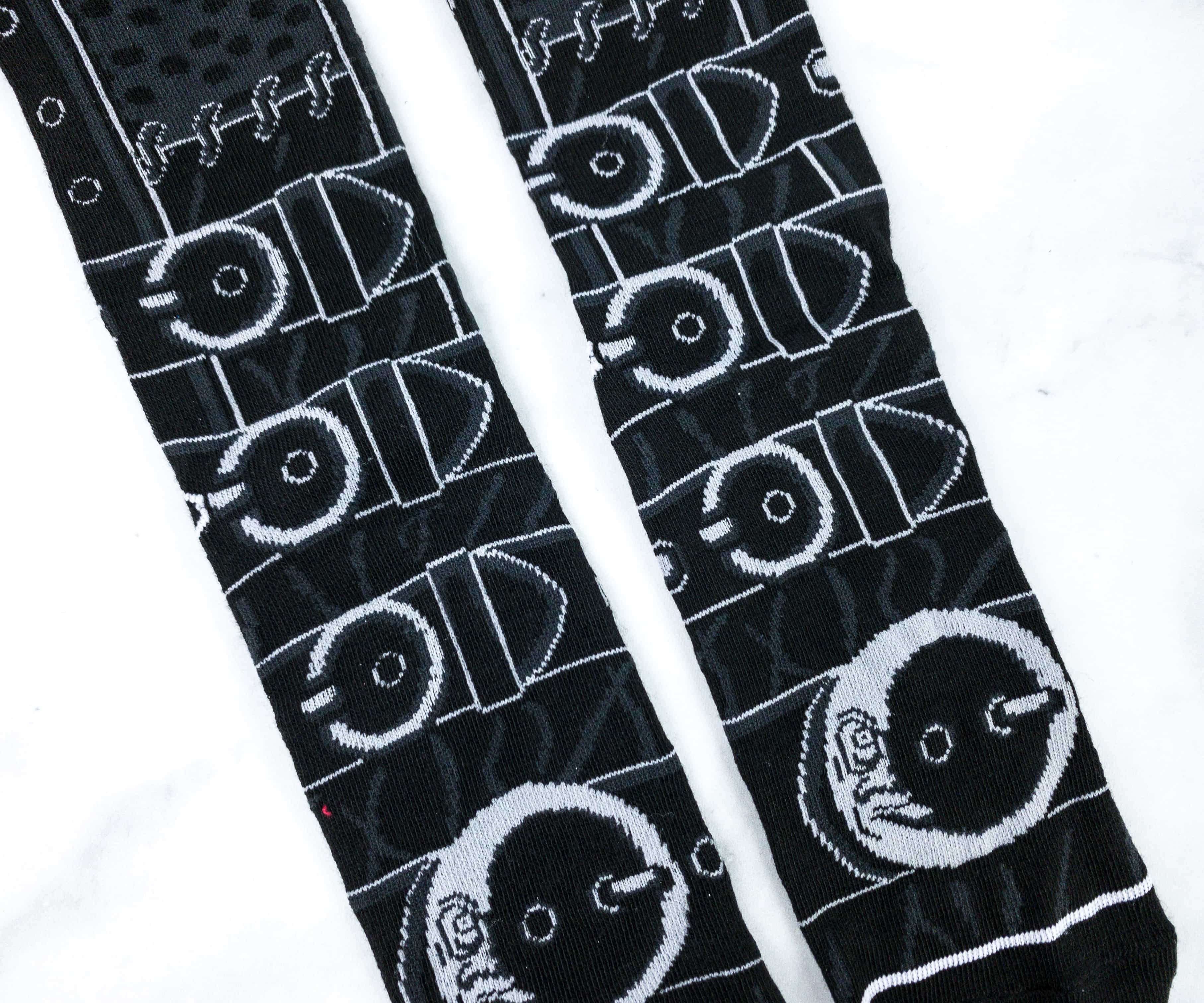 These socks features a black base color, reinforced cuffs, heels, and toes. It also comes with a unique design that features Edward's trademark costume, a black vest full of interlocking belts.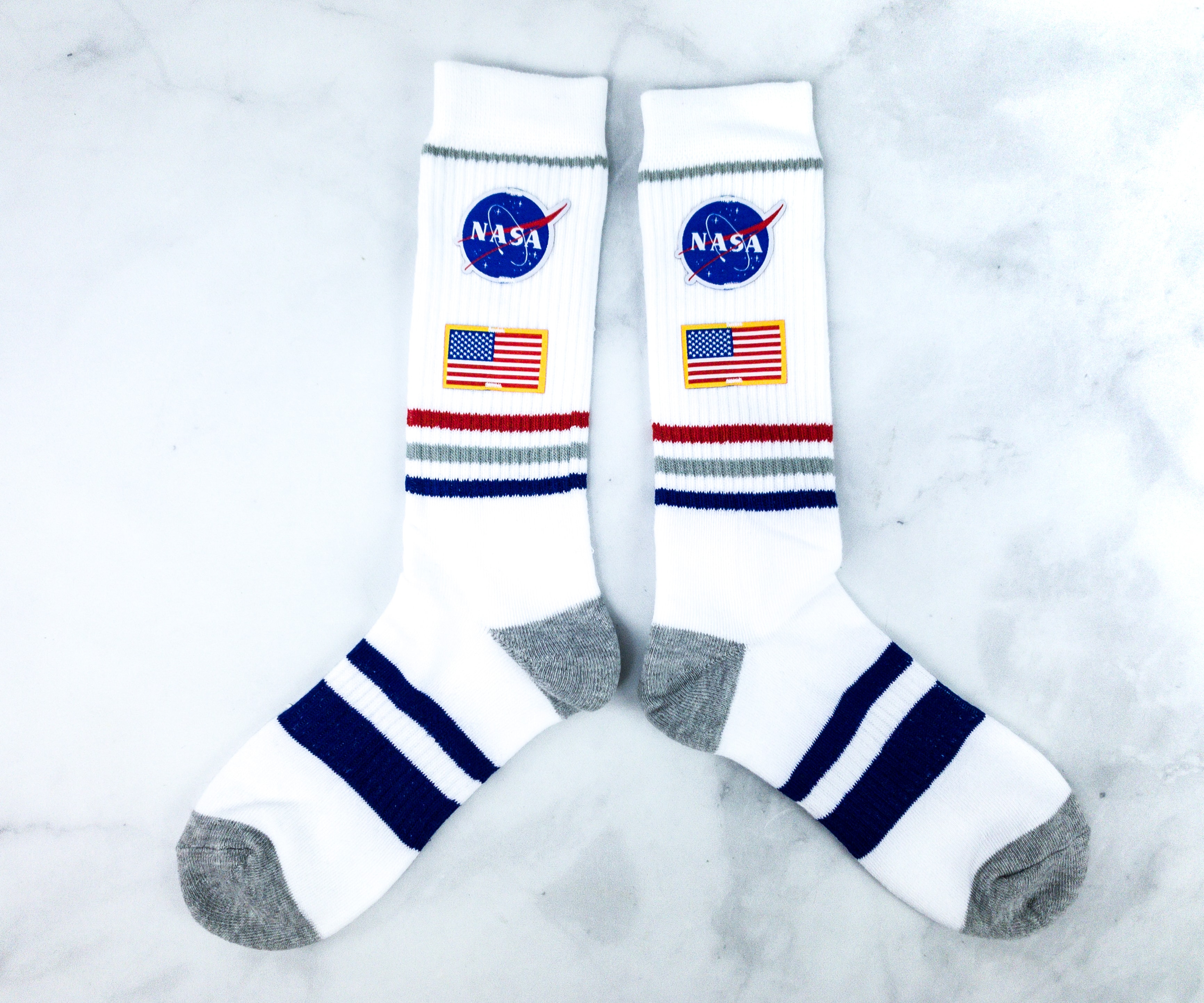 Loot Socks: Bio-World Socks. The next pair of socks are inspired by Bio-World and features the logo of NASA, the government agency that is tasked to do space programs such as aeronautics and aerospace research.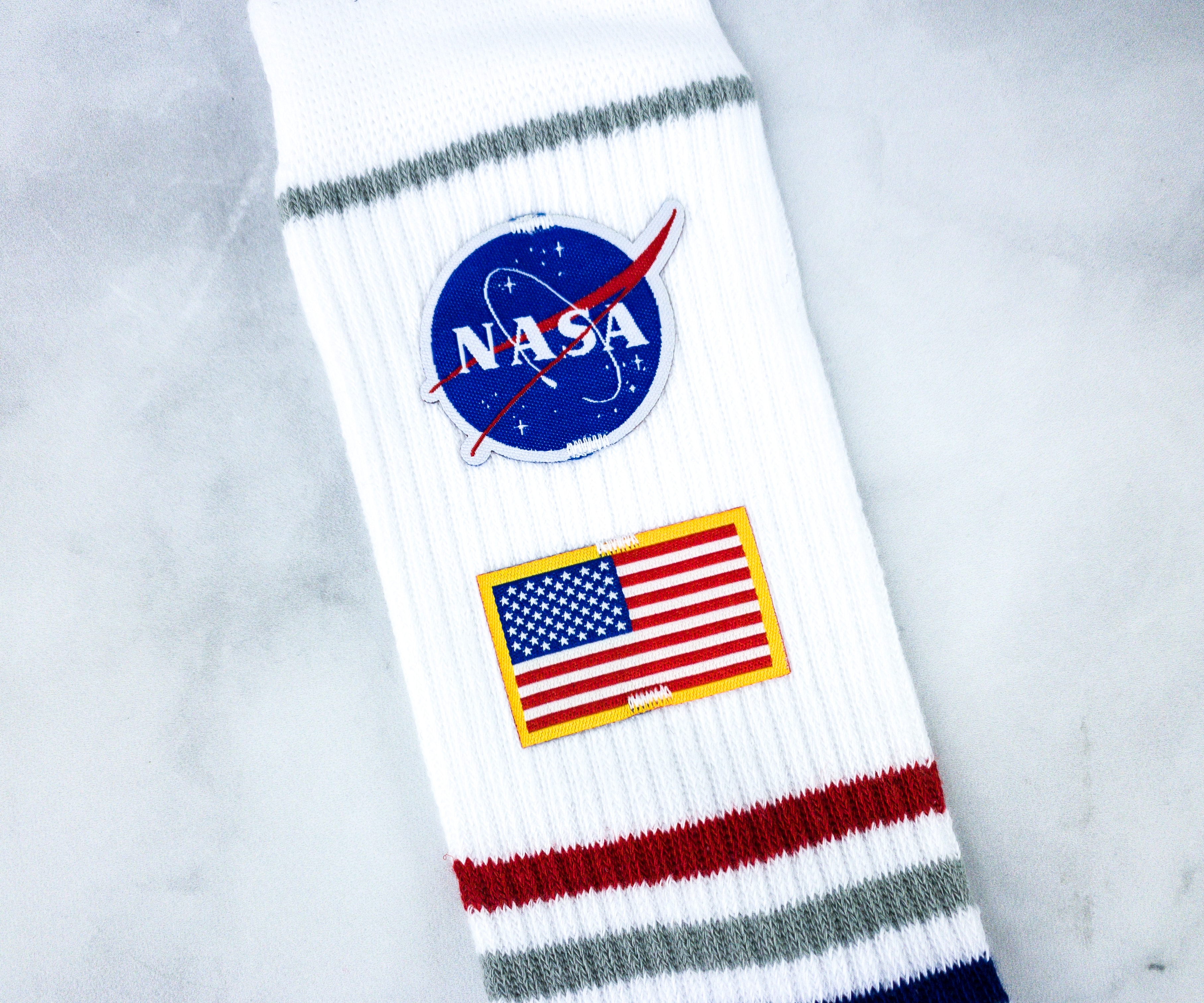 I love these socks so much! They have a white base color with grey heels and toes, and a striped design on the leg and instep. Aside from the NASA logo, it also has the American Flag embroidered on the lower part of the sock leg. I'm so amused by the design and I'm really excited to wear it!
This month's Loot Socks are as impressive as always! They are high-quality and well-designed socks, which are soft, breathable, and comfortable to wear. The Edward Scissorhands-themed socks are really nostalgic while the NASA-themed socks are really just cool. Receiving two exclusive pairs of socks for less than $10 a month is really a great deal!
What did you think of Loot Socks this month?