Loot Crate's Loot Remix is a surprise mix of past Loot Crate items from any of Loot Crate's lines – 3 items from your favorite pop culture franchises PLUS a "best of" pin! Collectibles, gear, figures and more — $30+ value in every crate.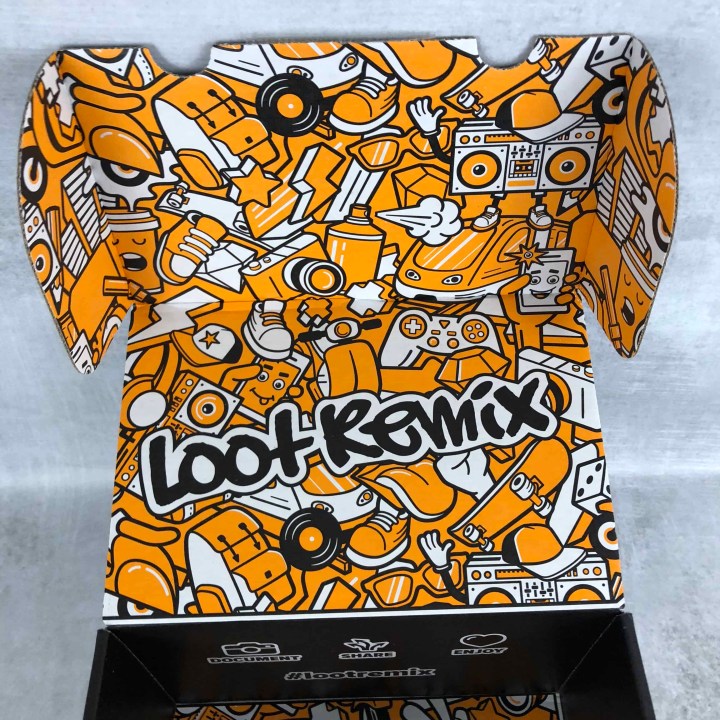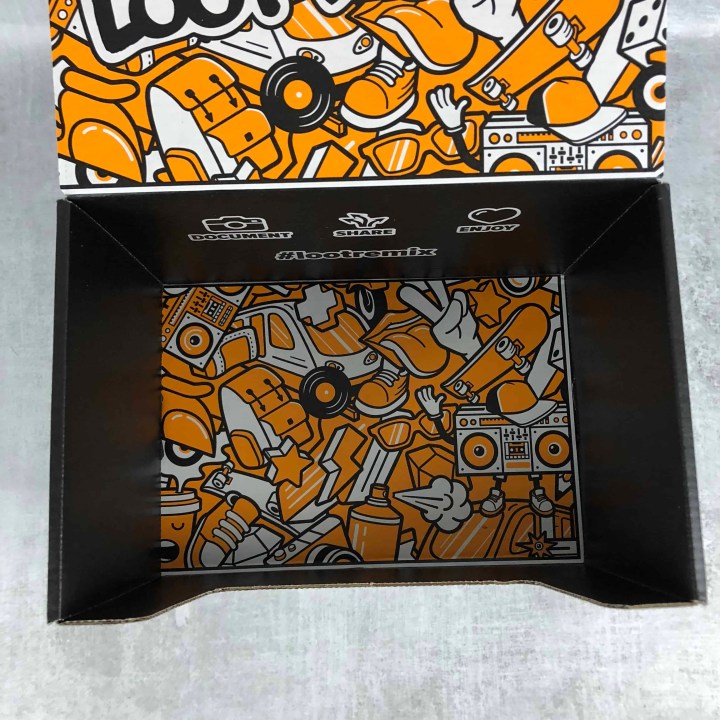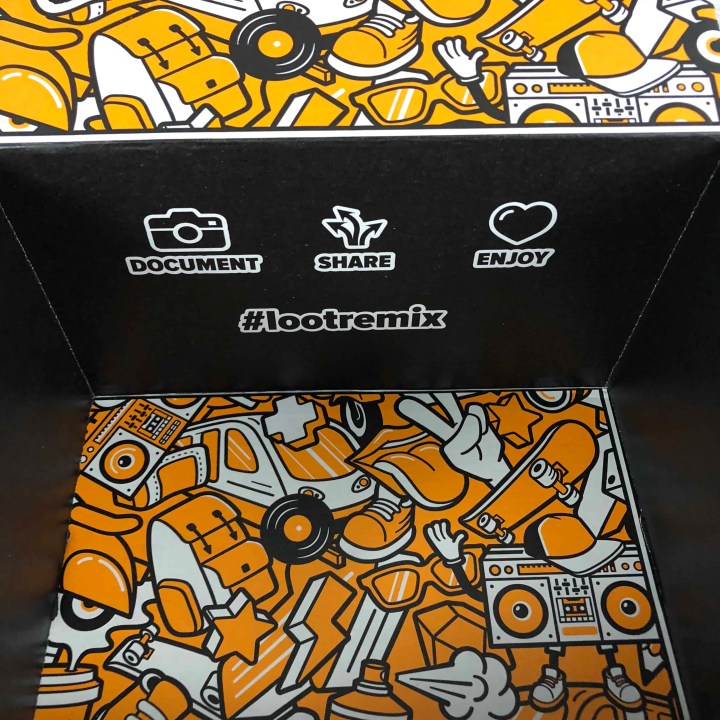 The interior of the box is super fun and encourages you to share your opening experience on social media.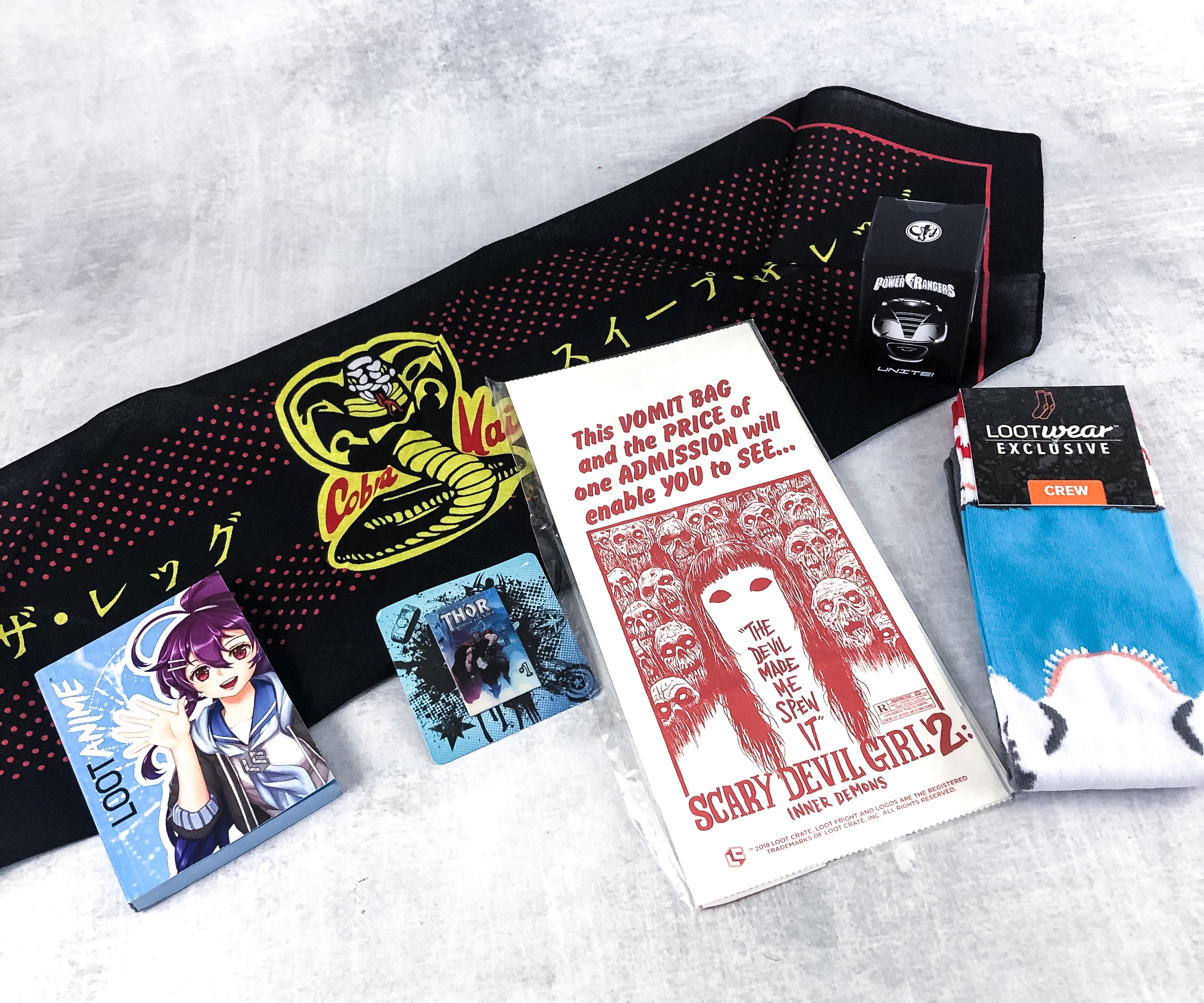 Here is everything from the box.
Loot Crate Jaws Socks. It's a pair of socks which first appeared in June 2018 Loot Socks, see the review here.
These socks are made from 97% polyester and 3% spandex, and fit shoe sizes 6-12. They are Jaws-inspired socks with a ferocious white shark design. They're so soft and very comfortable to wear!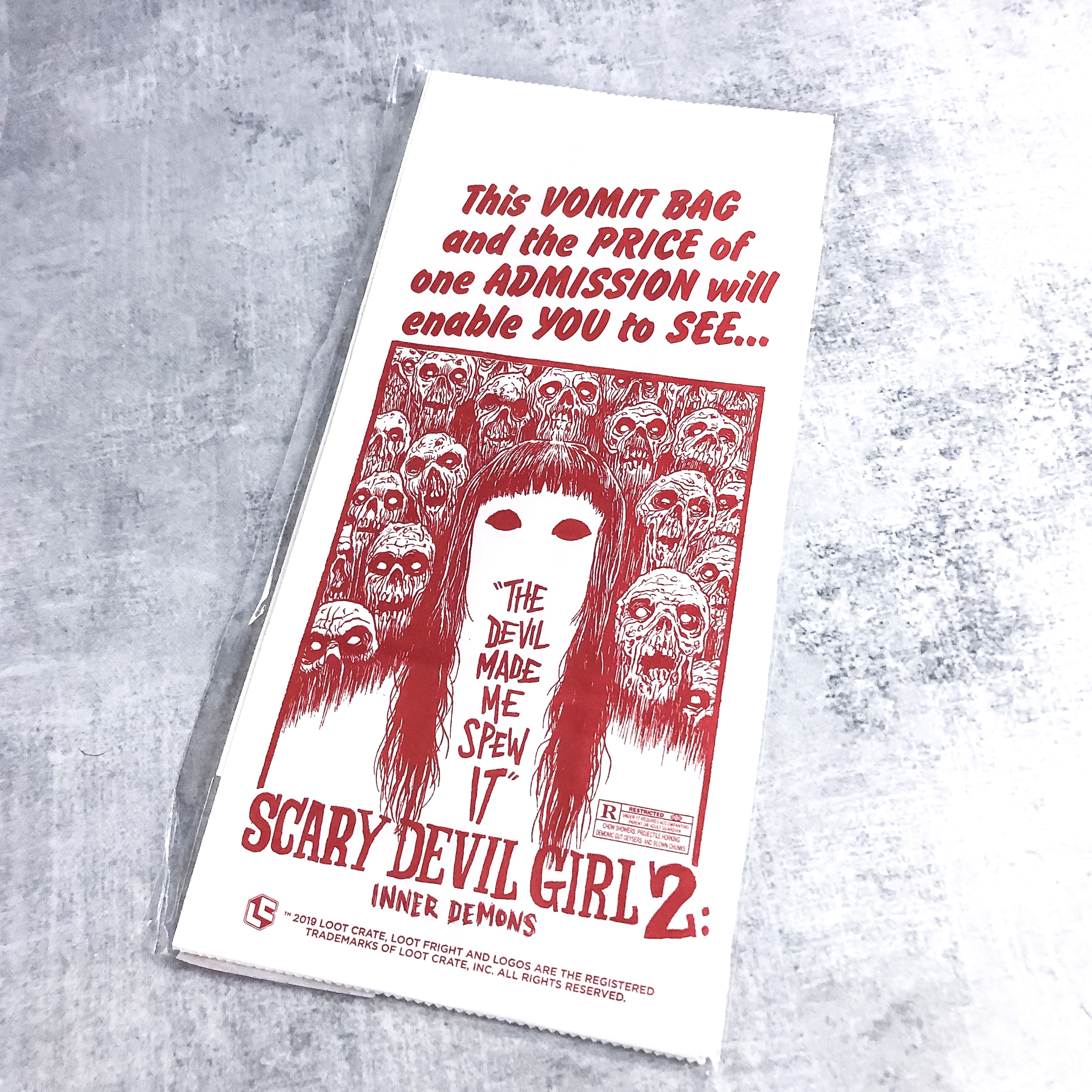 Lose Your Lunch Bags. To make lunchtime a little exciting, we got these scary lunch bags! They are originally from Loot Fright March 2019, see the review here.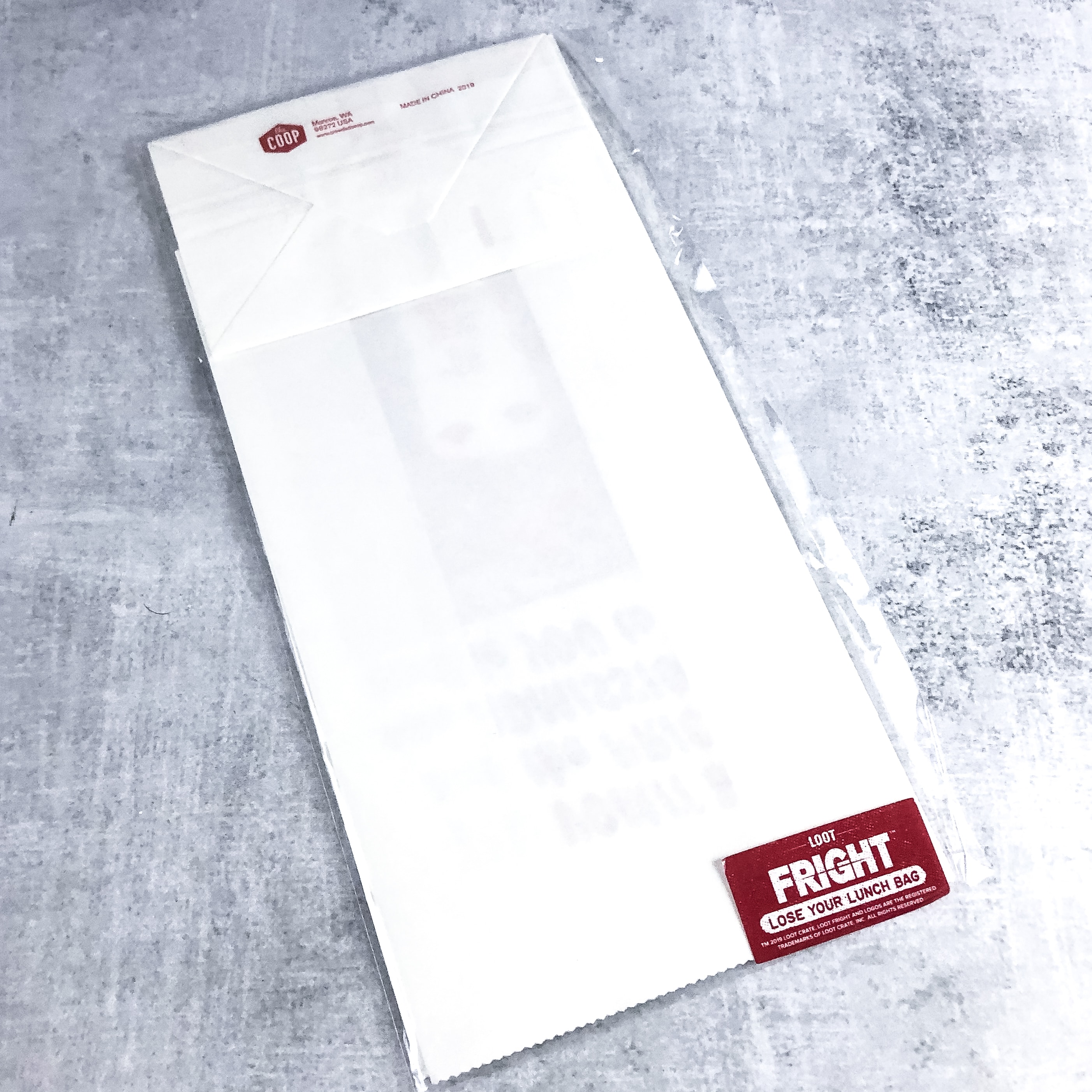 Each pack contains three pieces of exclusive Loot Fright lunch bags that feature Scary Devil Girl 2: Inner Demons! These bags are so lightweight and very handy, the perfect bag for picnics or long road trips.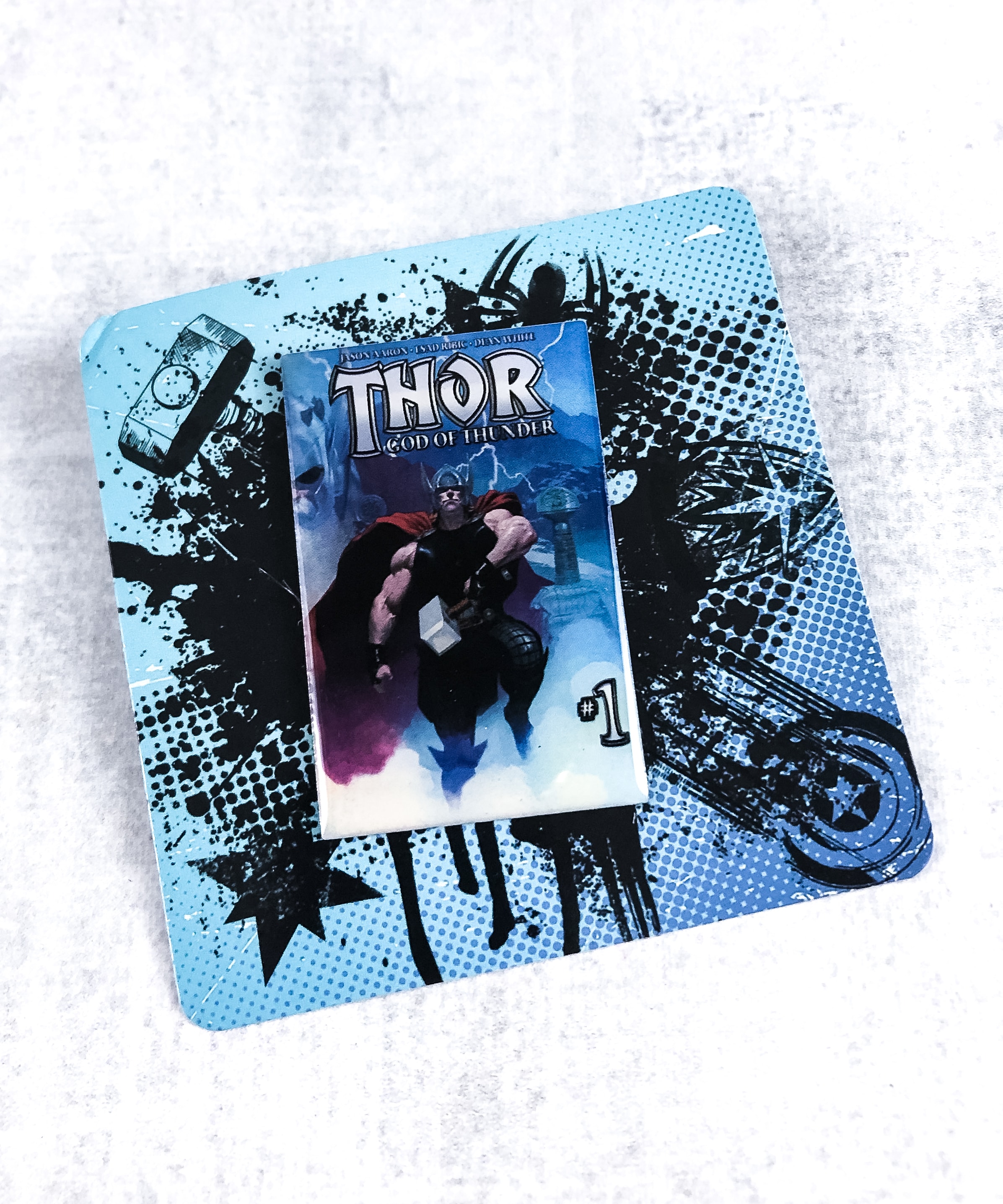 Thor God of Thunder Comic Book Pin. This month's Loot Remix pin features Thor the God of thunder. It's an exclusive pin that was also included in our November 2017 Marvel Gear & Goods box, check out the review here.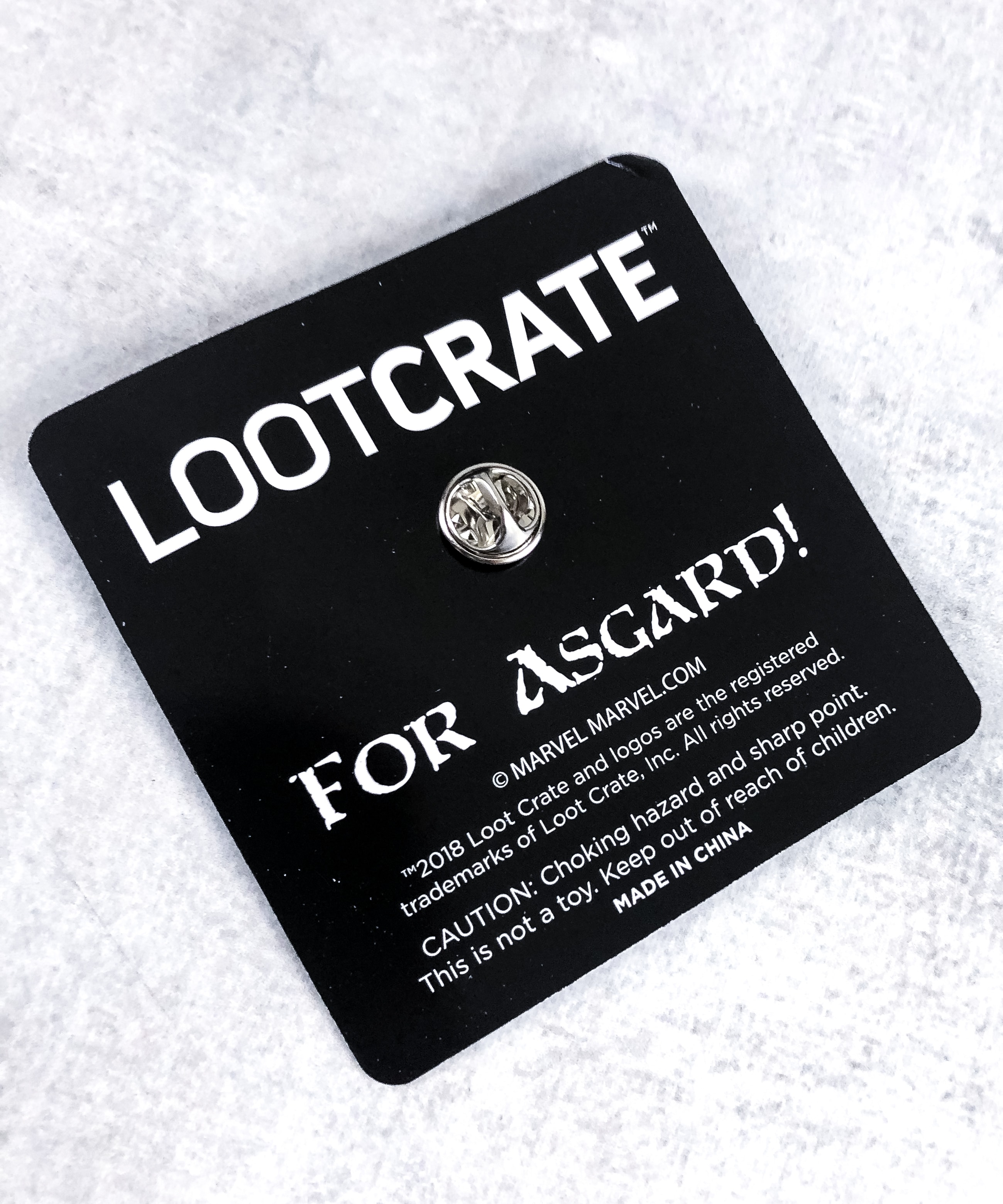 This is a limited-edition pin featuring the first published comic cover of Thor issued in November 2012. Here, we can see Thor wielding his famous weapon, the Mjolnir!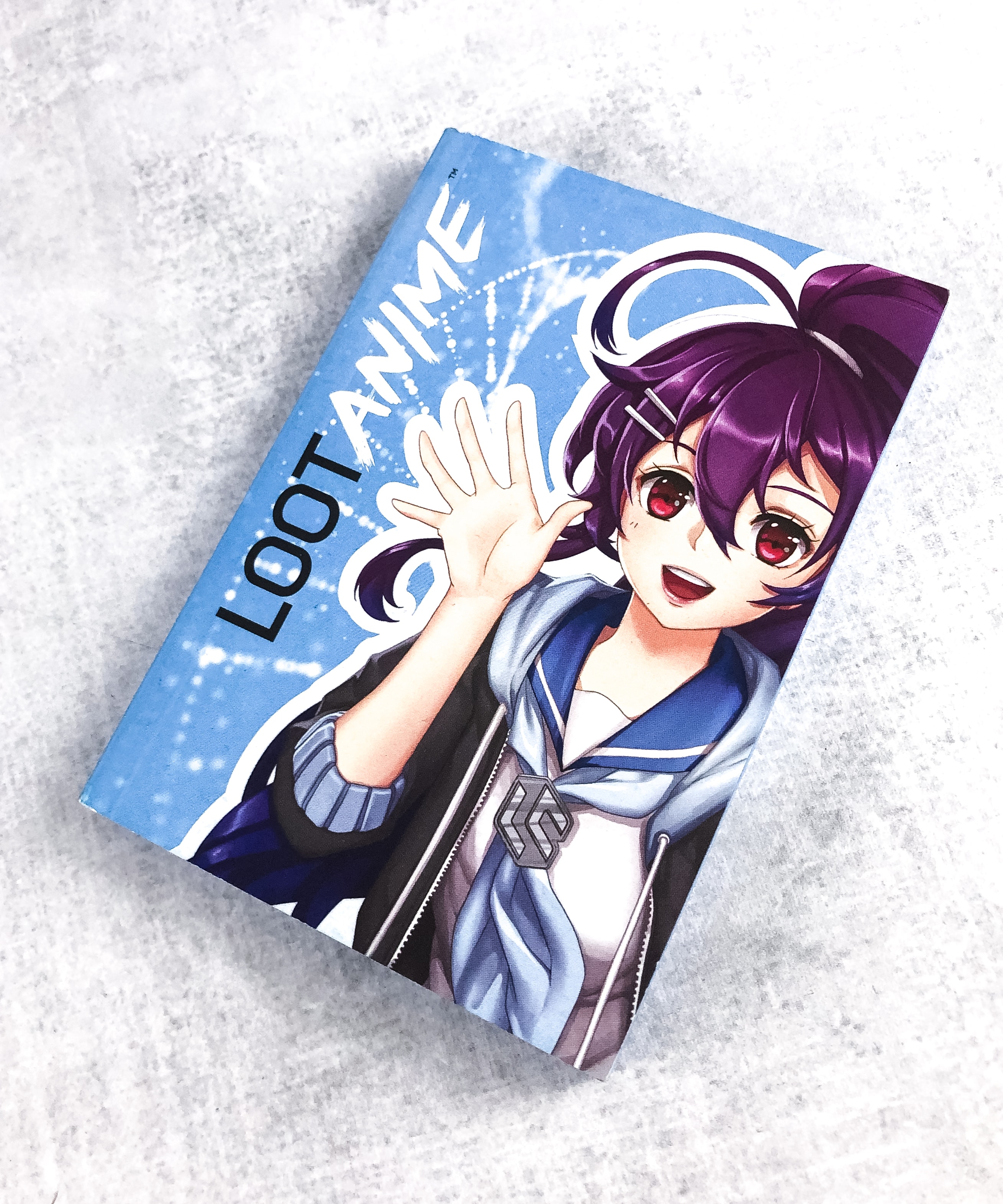 Yume Notebook. Also in this month's box is an exclusive notebook that features Loot Anime's famous mascot, Yume! This notebook was also featured in our Loot Anime April 2019, see the review here.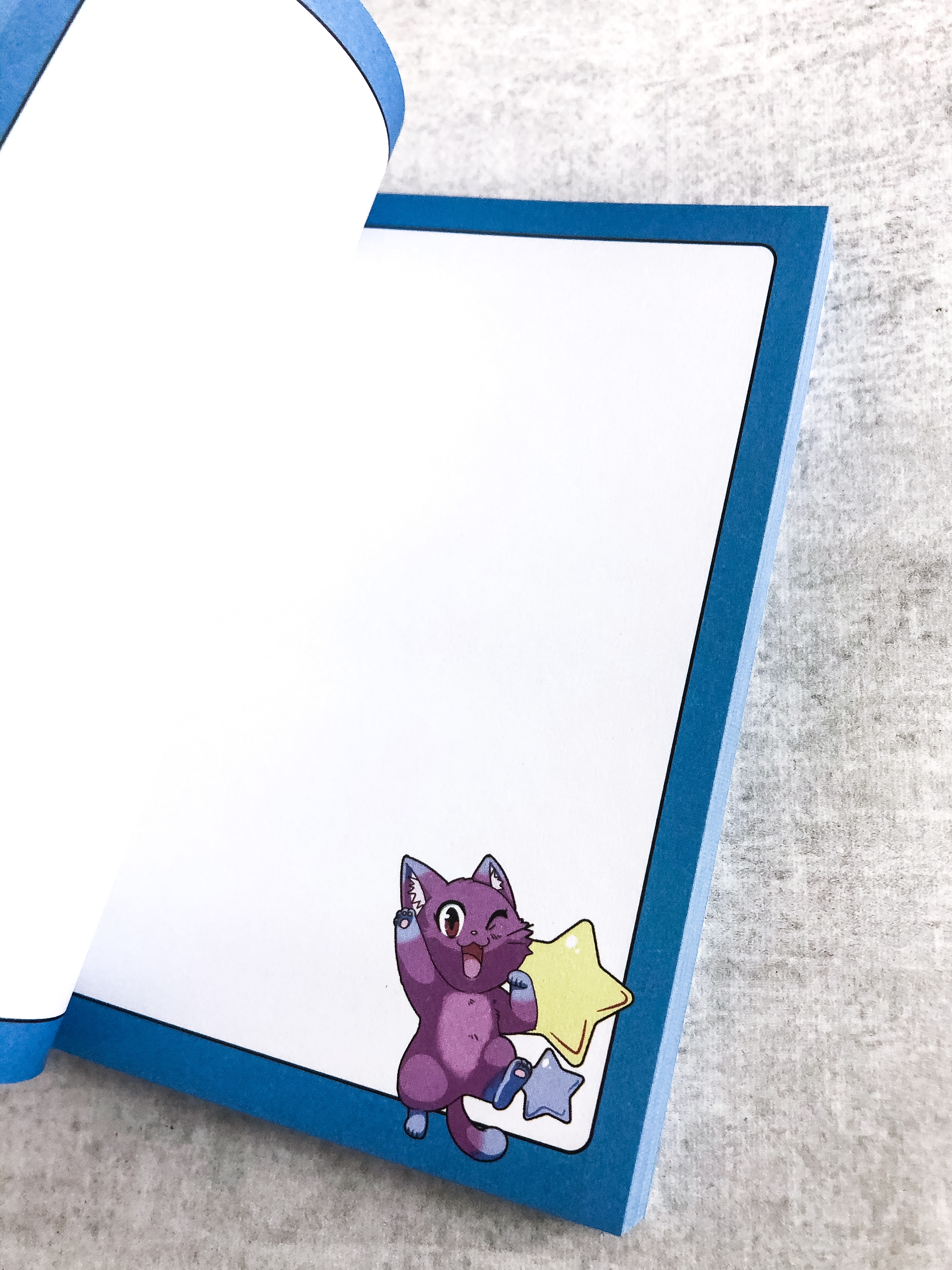 It's a uniquely designed notebook that features thick, blank pages with cute borders on every page.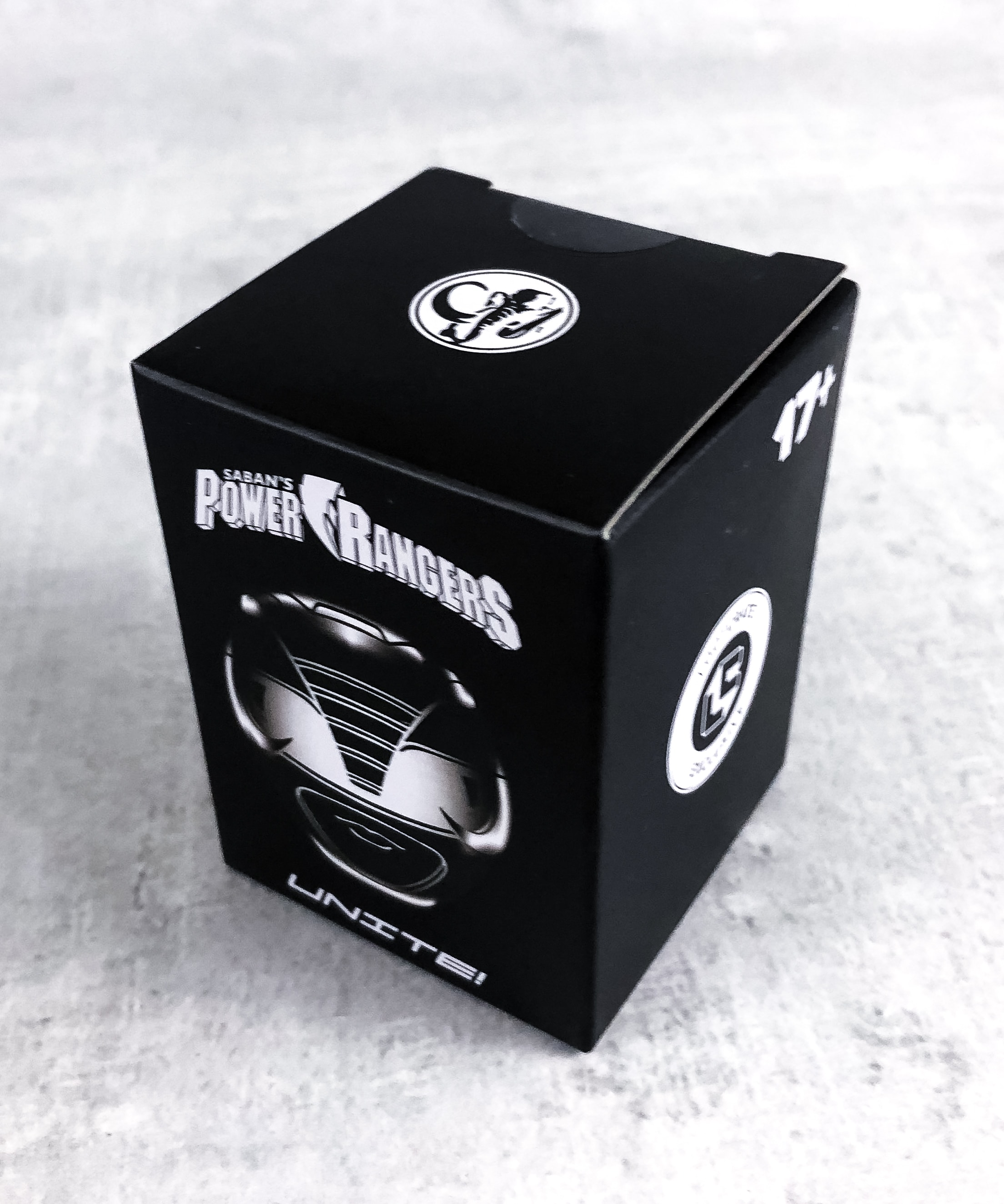 Power Rangers Black Ranger Figure. This exclusive Power Ranger Figure brings the ultimate throwback nostalgia. It was also included in our November 2017 Loot Crate box, see the review here.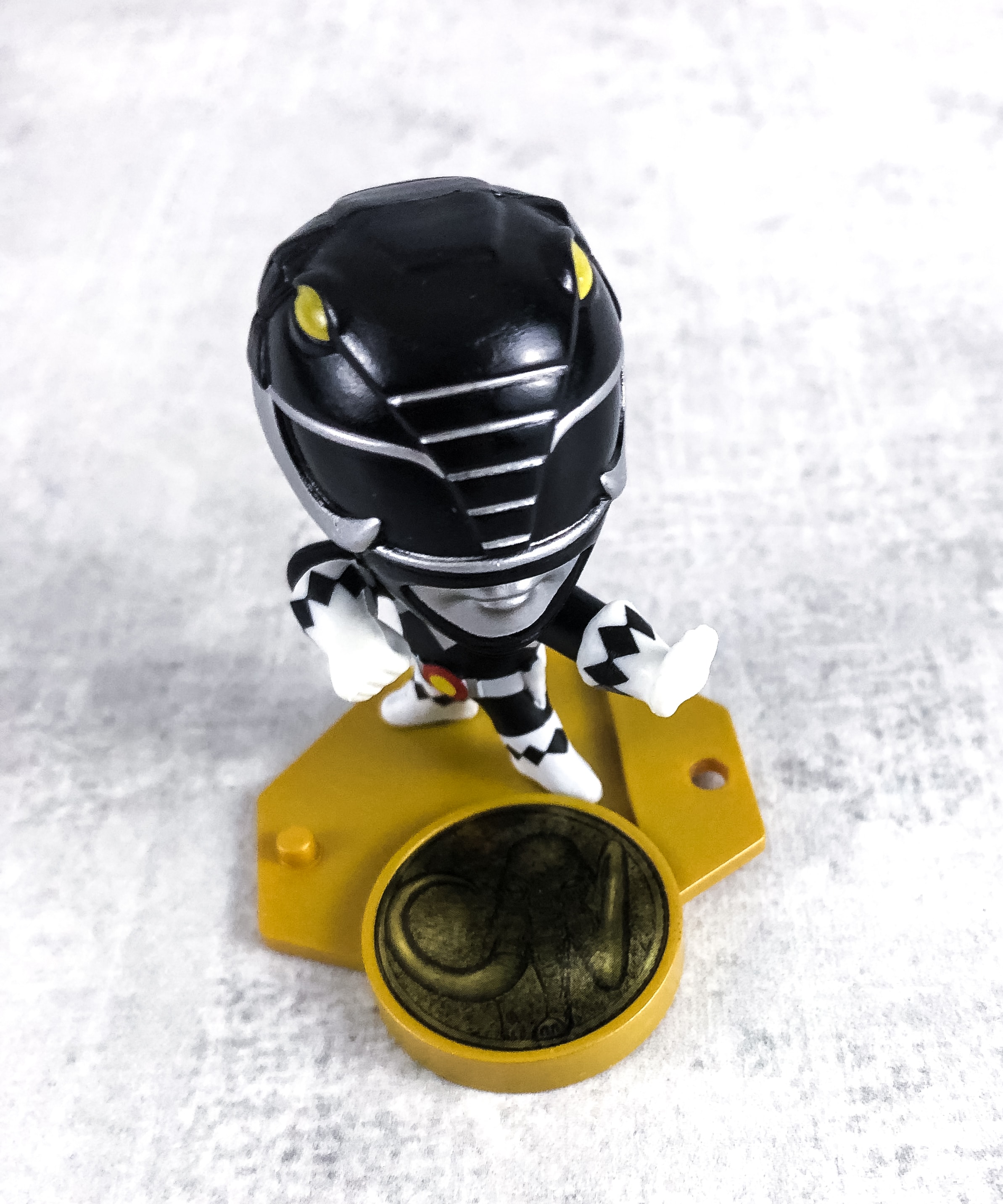 It's a 2-piece figurine that includes Black Ranger and the base together with its ultimate power coin, Mastodon!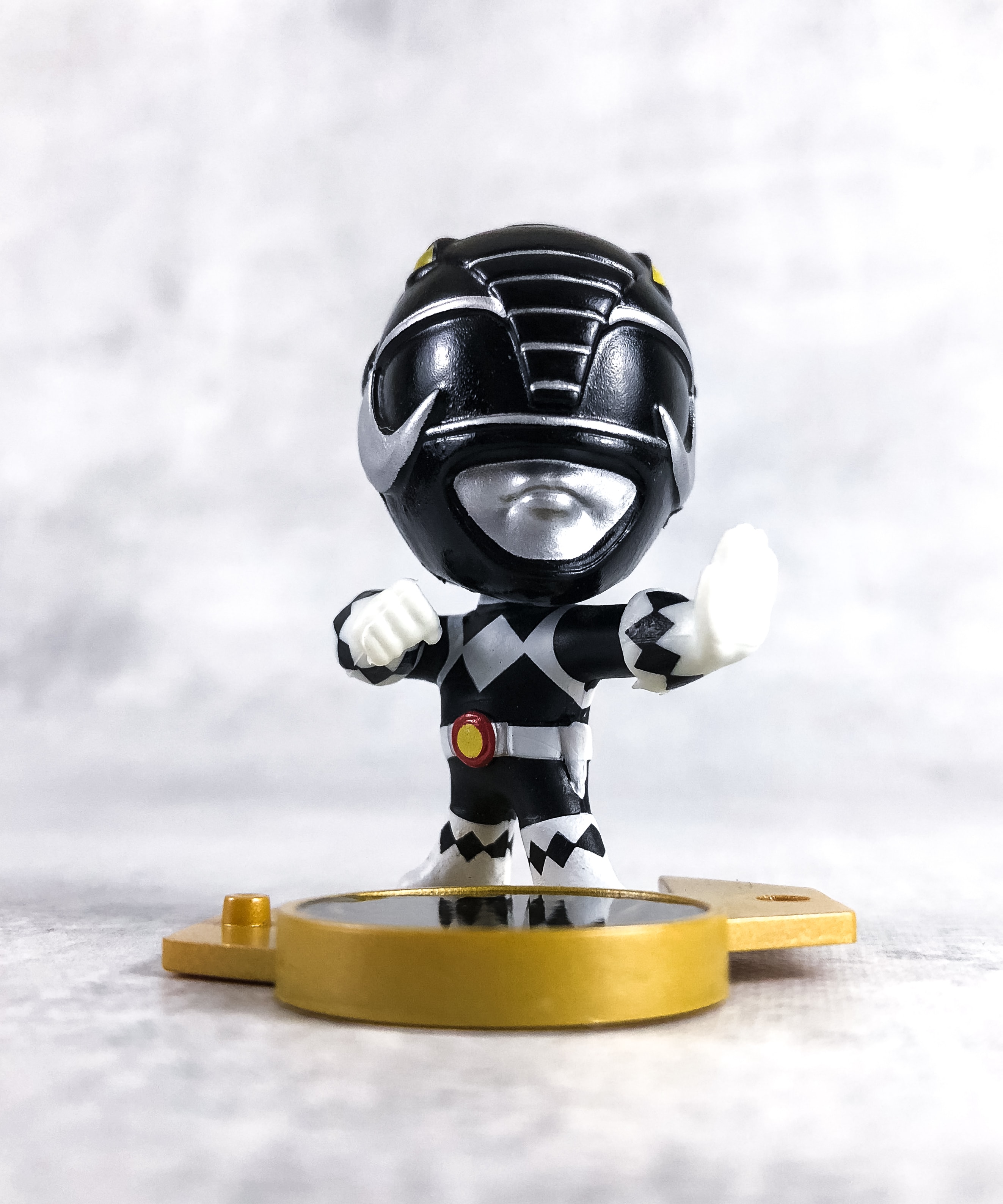 It's Morphin Time!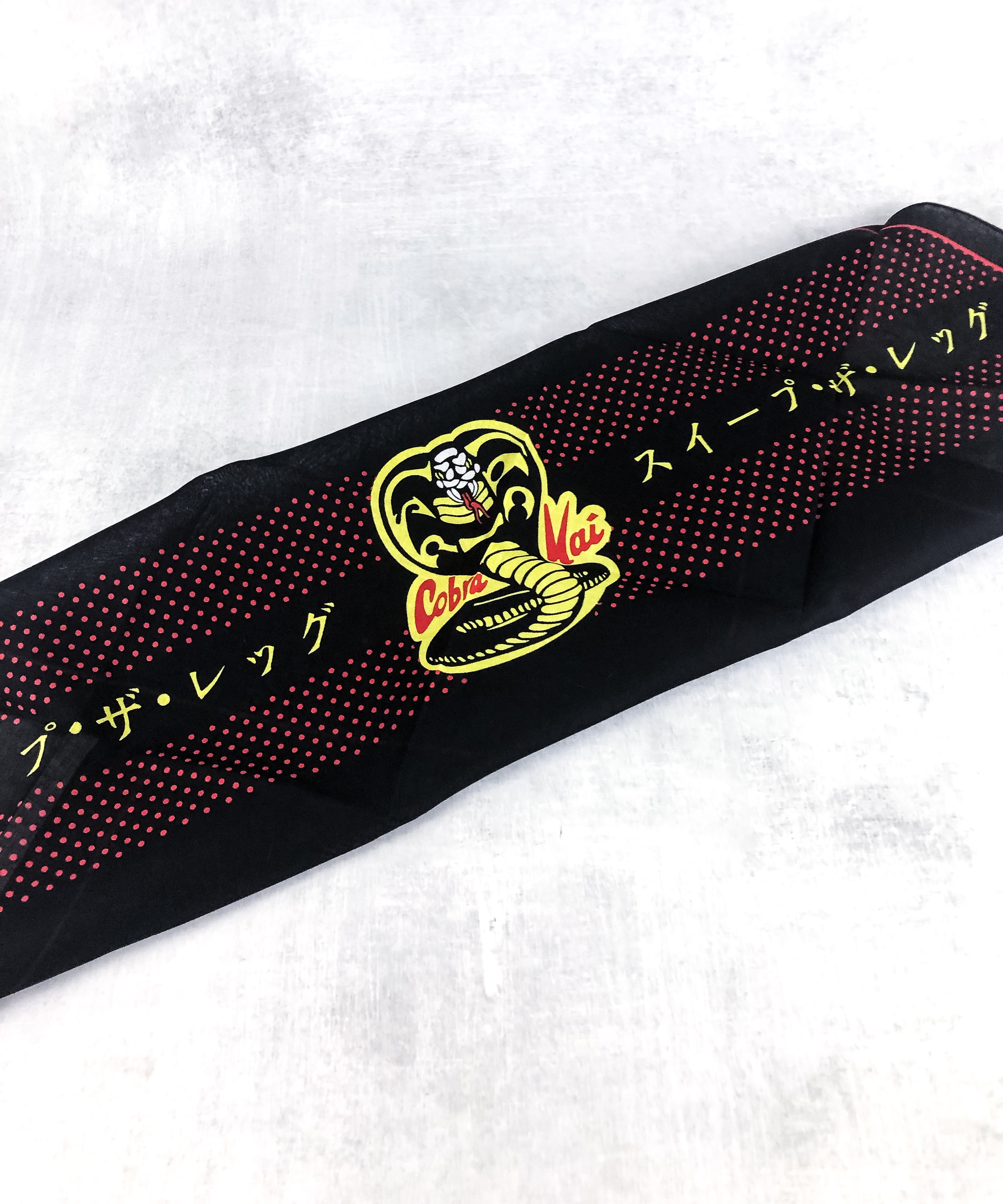 Karate Kid Bandana. This bandana from Karate Kid is available in 2 different colors. The first one we received was a white-colored bandana which was included on our April 2019 Loot Crate DX, see the review here.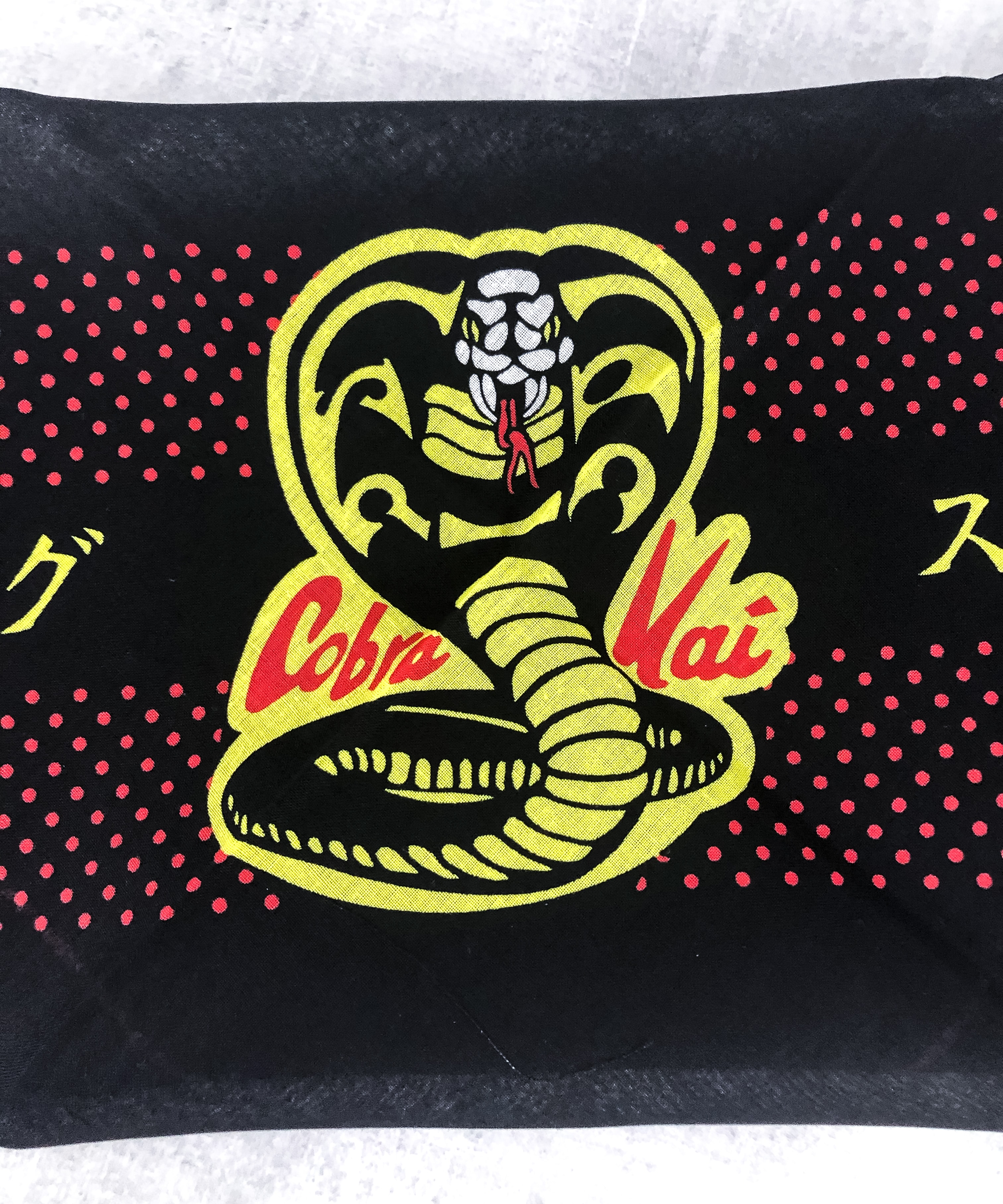 This time we got the black bandana which features Cobra Kai, an American comedy-drama series that is based on the Karate Kid film.
It's a soft, lightweight bandana with red-colored borders and a dotted pattern printed in the middle.
Printed in the middle part of the bandana is the famous logo of Cobra Kai!
Loot Remix is your chance to grab exclusive items from the past Loot Crate boxes! The items are randomly picked, but that is definitely what makes this subscription more fun and exciting. I love all the items we got this month, especially the Jaw-themed socks. They're so soft, comfortable to wear, and well-designed. Looking forward to the future boxes!
What do you think of the Loot Remix box?