Loot Fright is a bimonthly mystery crate subscription packed full of horror items featuring scary movie franchises, characters and more – like zombies, slashers, and other frightful delights! Boxes include $50+ in merchandise.
DEAL: Save 15% on any subscription plan when you use this link and coupon code HELLOSUBSCRIPTION15.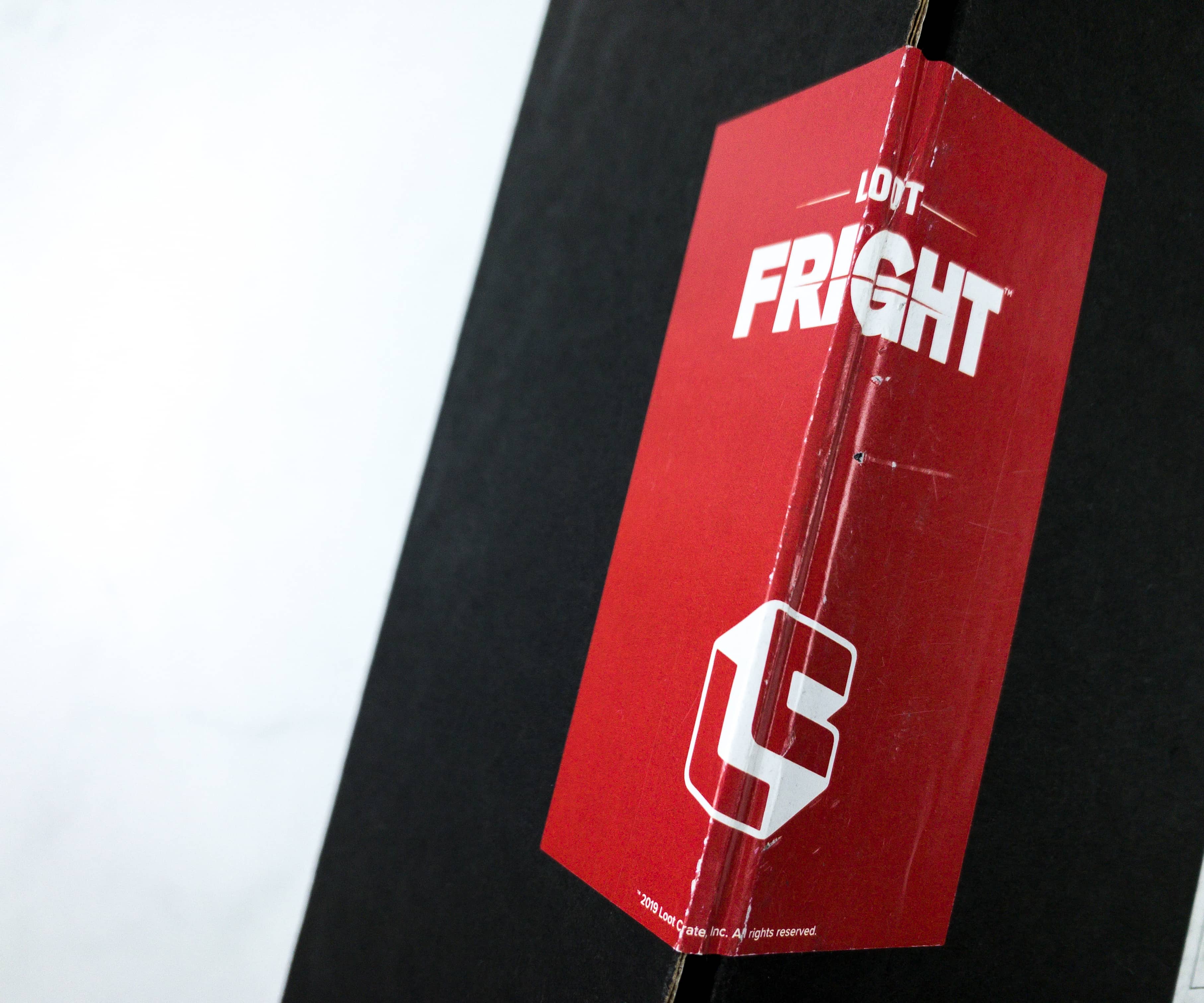 The box is sealed with a sticker.
There are some interesting things inside!
An item came with plastic packaging and another is in its own box.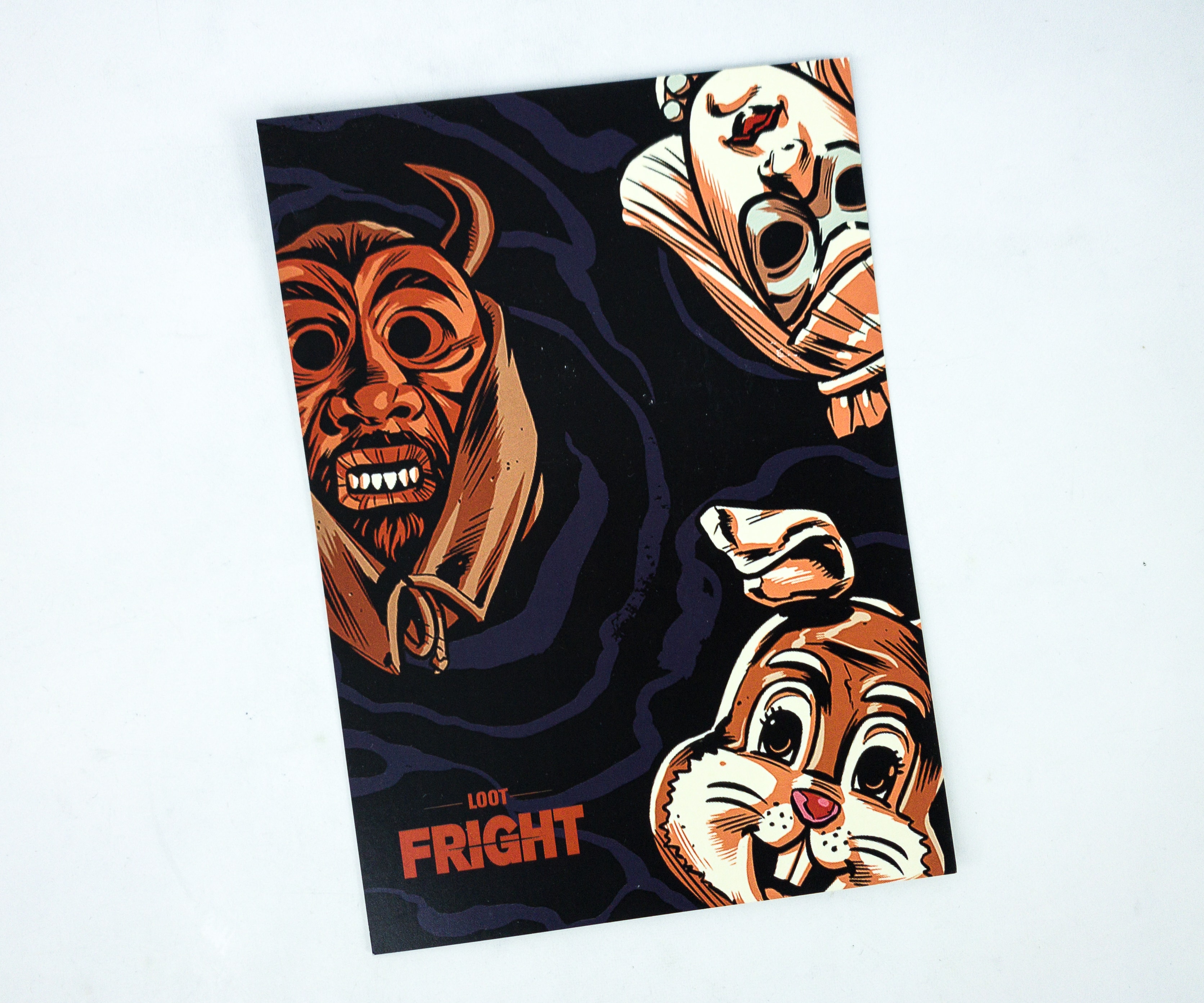 This month's Loot Fright theme is DIE SCHOOL REUNION!
The information card lists all the items included in the box.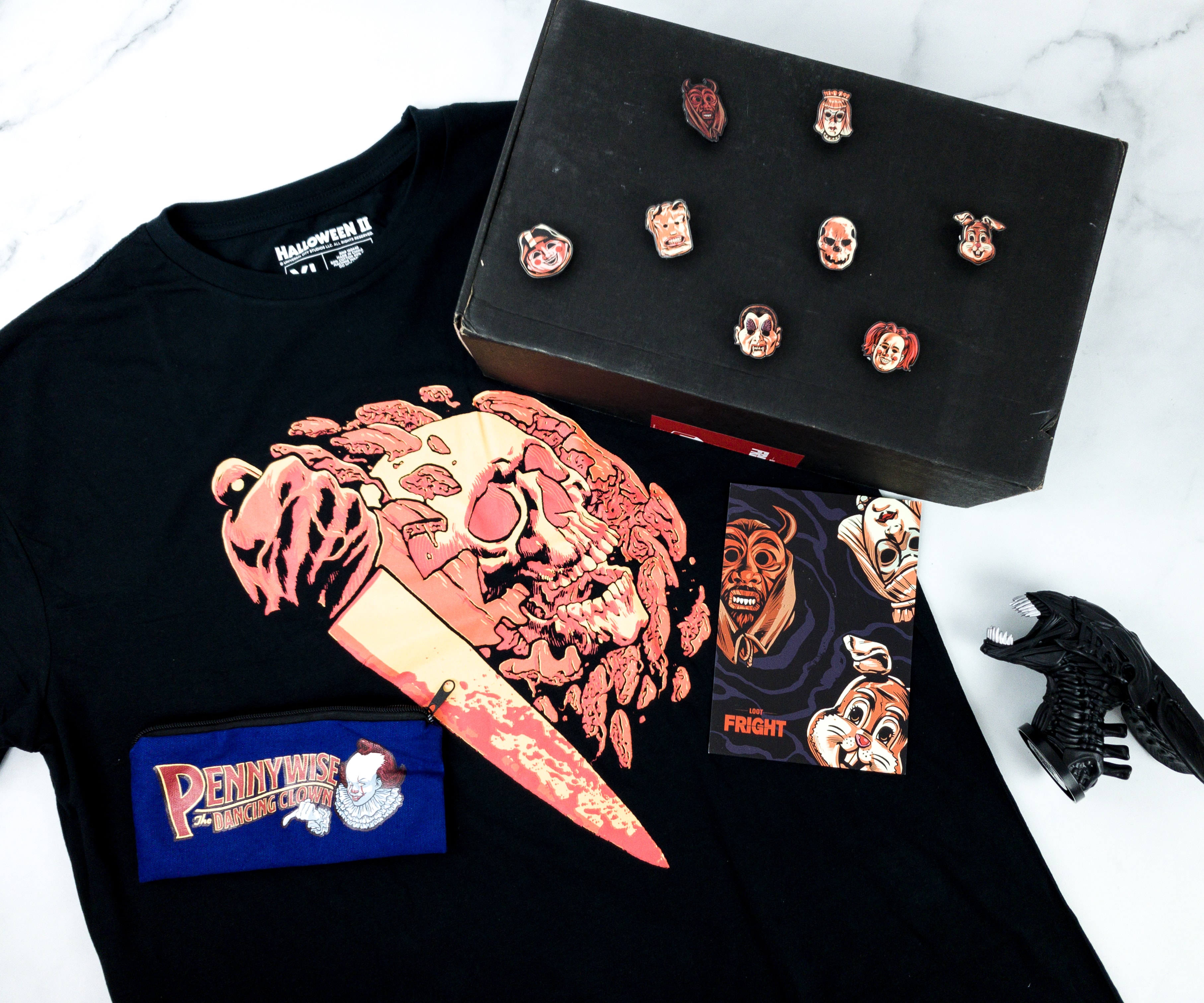 Everything in my September 2019 box!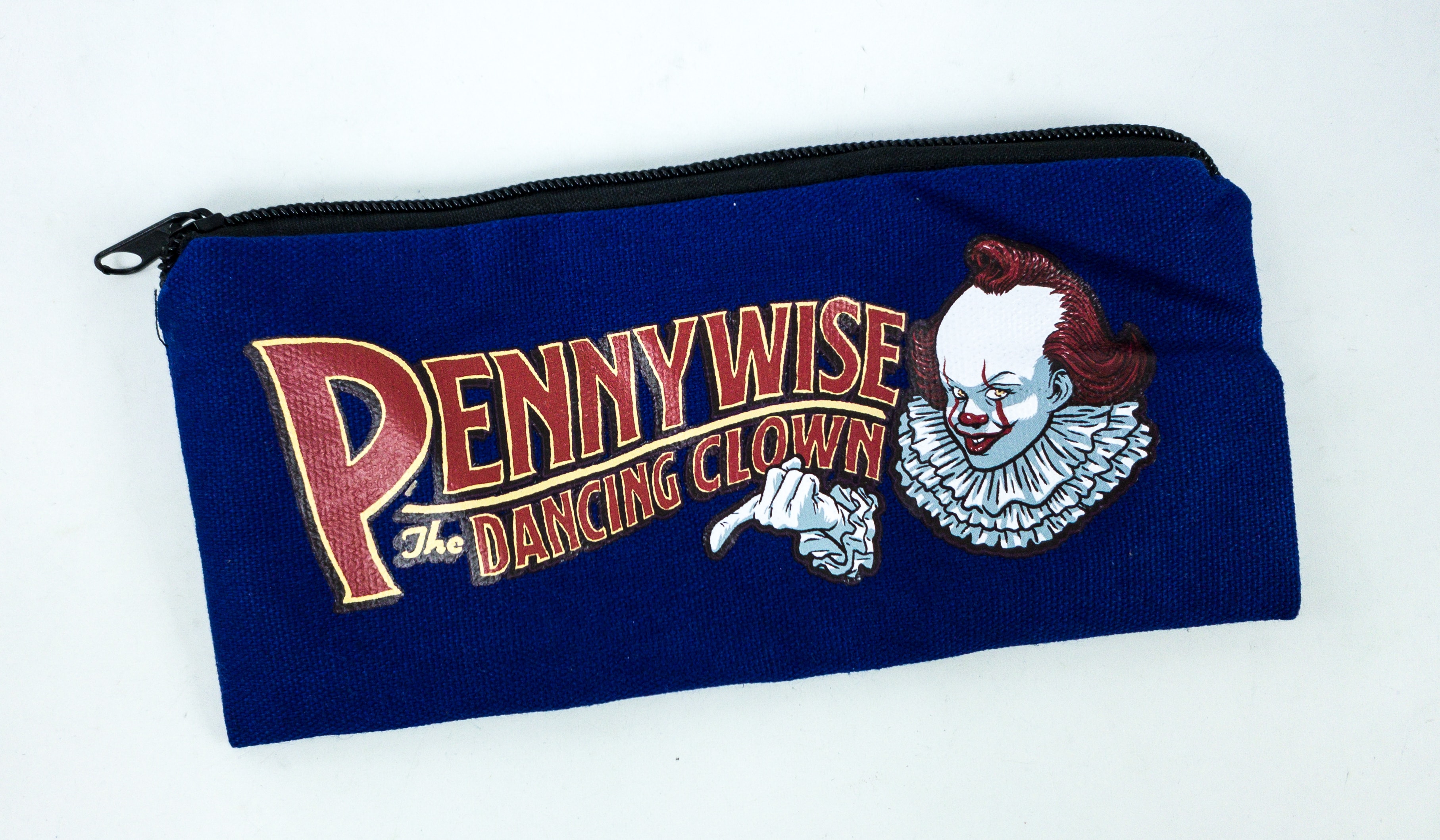 IT Chapter Two Pencil Case. It's an exclusive pouch-type pencil case made from soft fabric with a navy blue base color and a full zipper closure. It also features a picture of Penny Wise in front, along with a retro-looking print of his name plus the tag line "The Dancing Clown."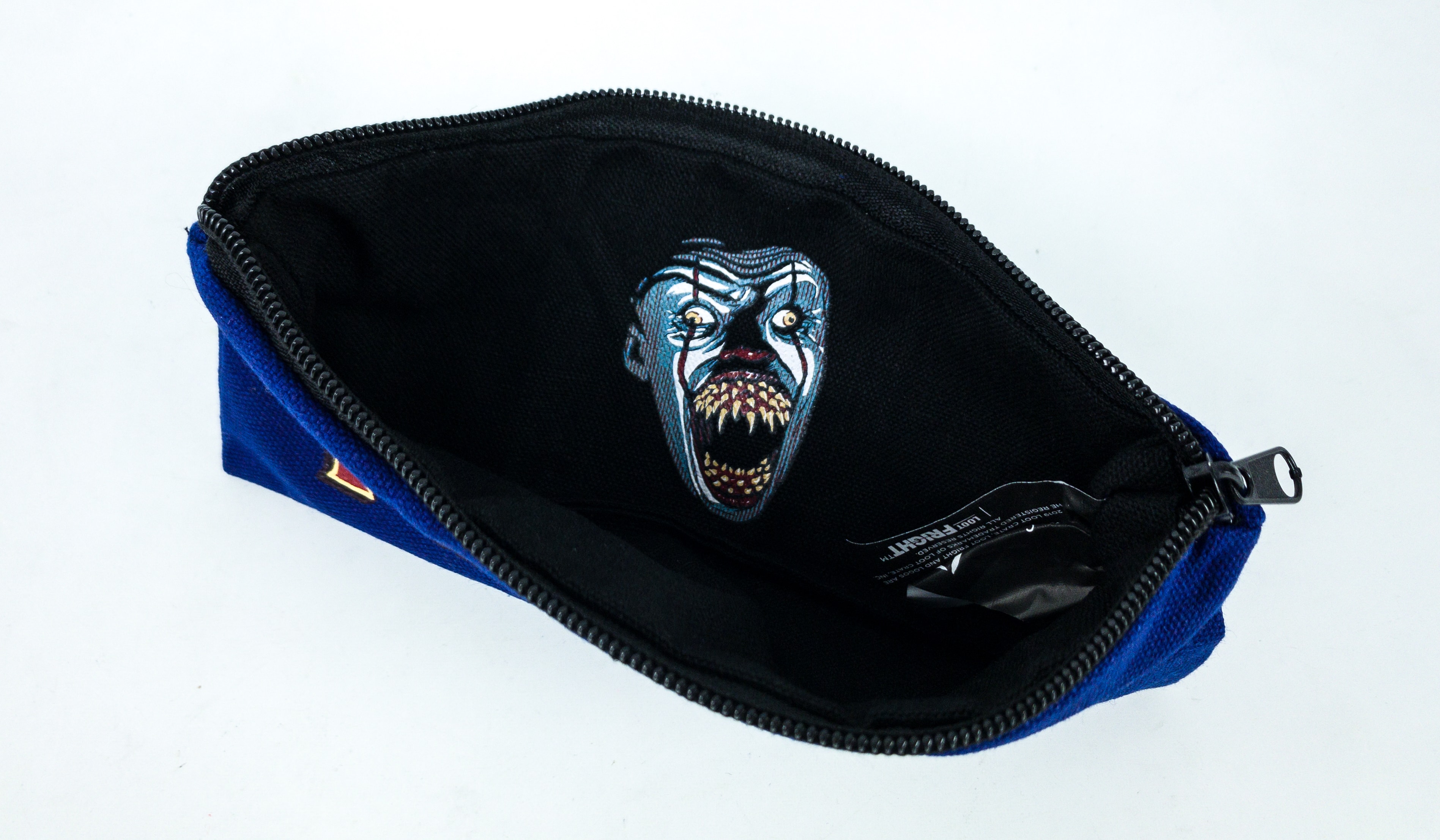 SURPRISE! Inside the case is a frightful picture of Penny Wise!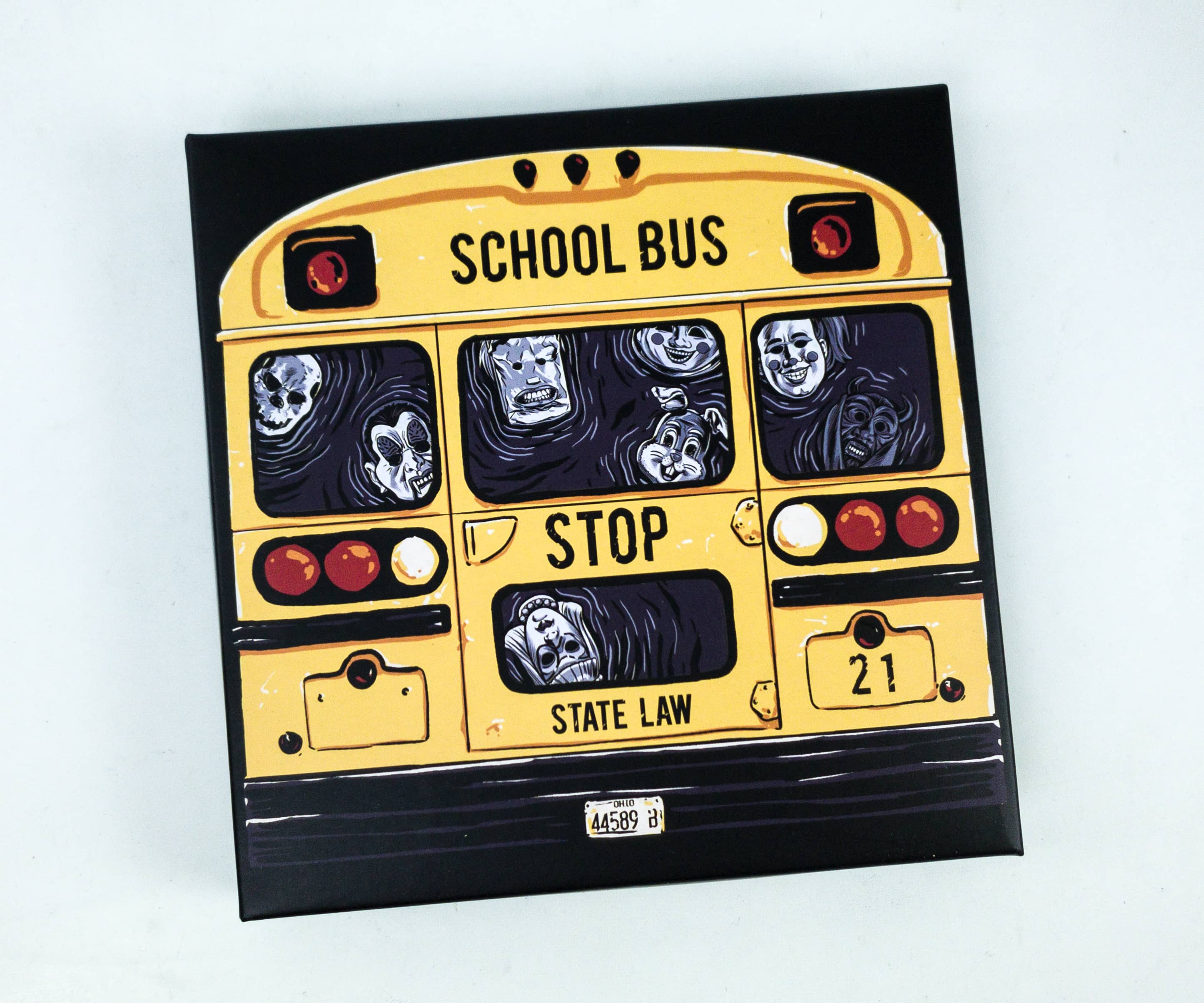 Trick 'R Treat Pin Set. For pin collectors, here's a set of exclusive pins based on the Halloween School Bus Massacre episode from Trick 'R Treat!
Trick 'R Treat is a famous American horror movie in 2007 that features four different Halloween horror stories with just one thing in common. They all have Sam, a mysterious trick-or-treater who wore pajamas with a burlap sack on his head.
These pins represent the eight mentally challenged children on their Halloween costume killed by their school bus driver who was paid by their parents to get all of them disposed of.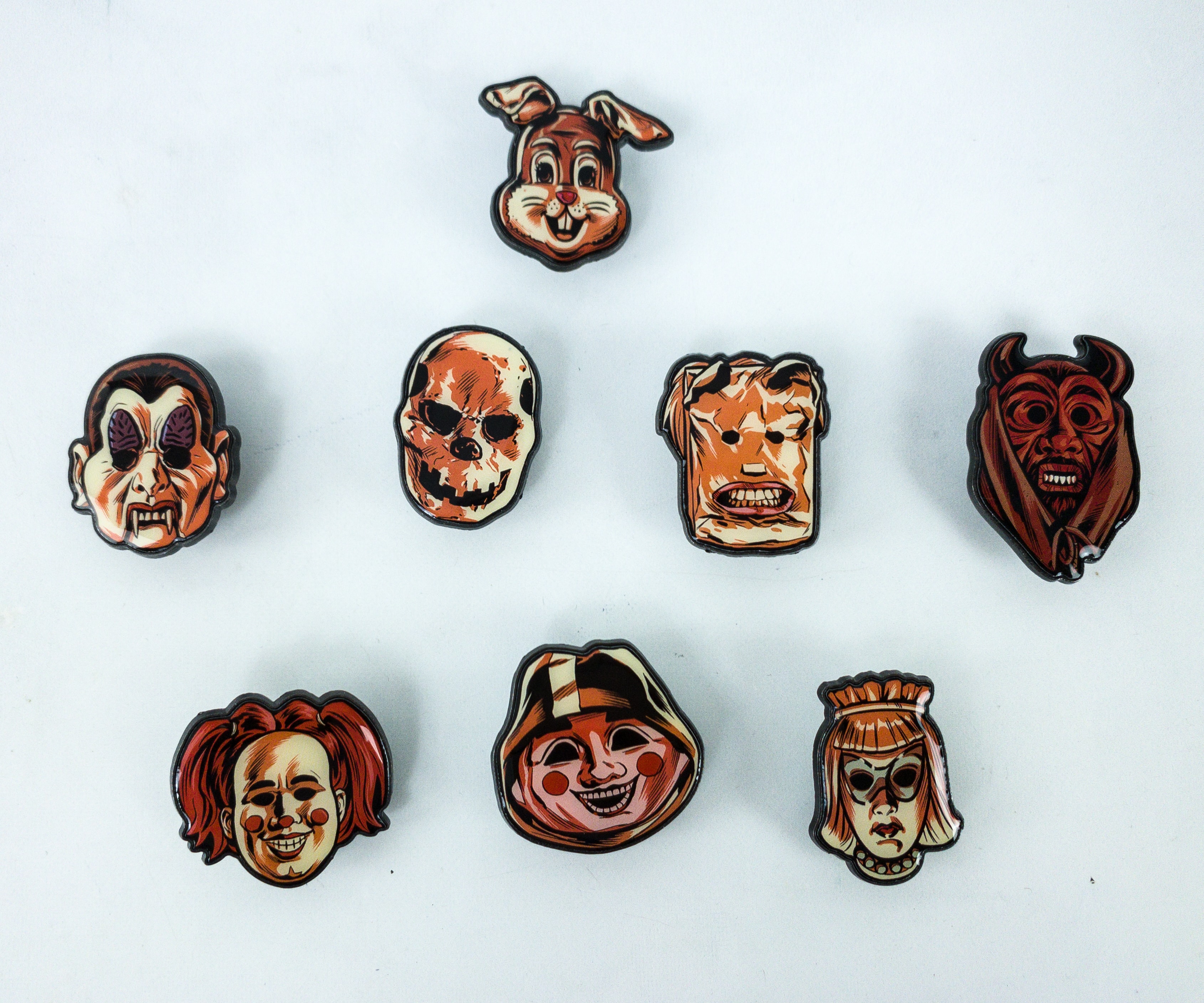 The pins are designed very well and they all look super creepy!
Alien Queen Pencil Sharpener. It's a uniquely-designed sharpener that features one of the most famous science-fiction horror films, Alien!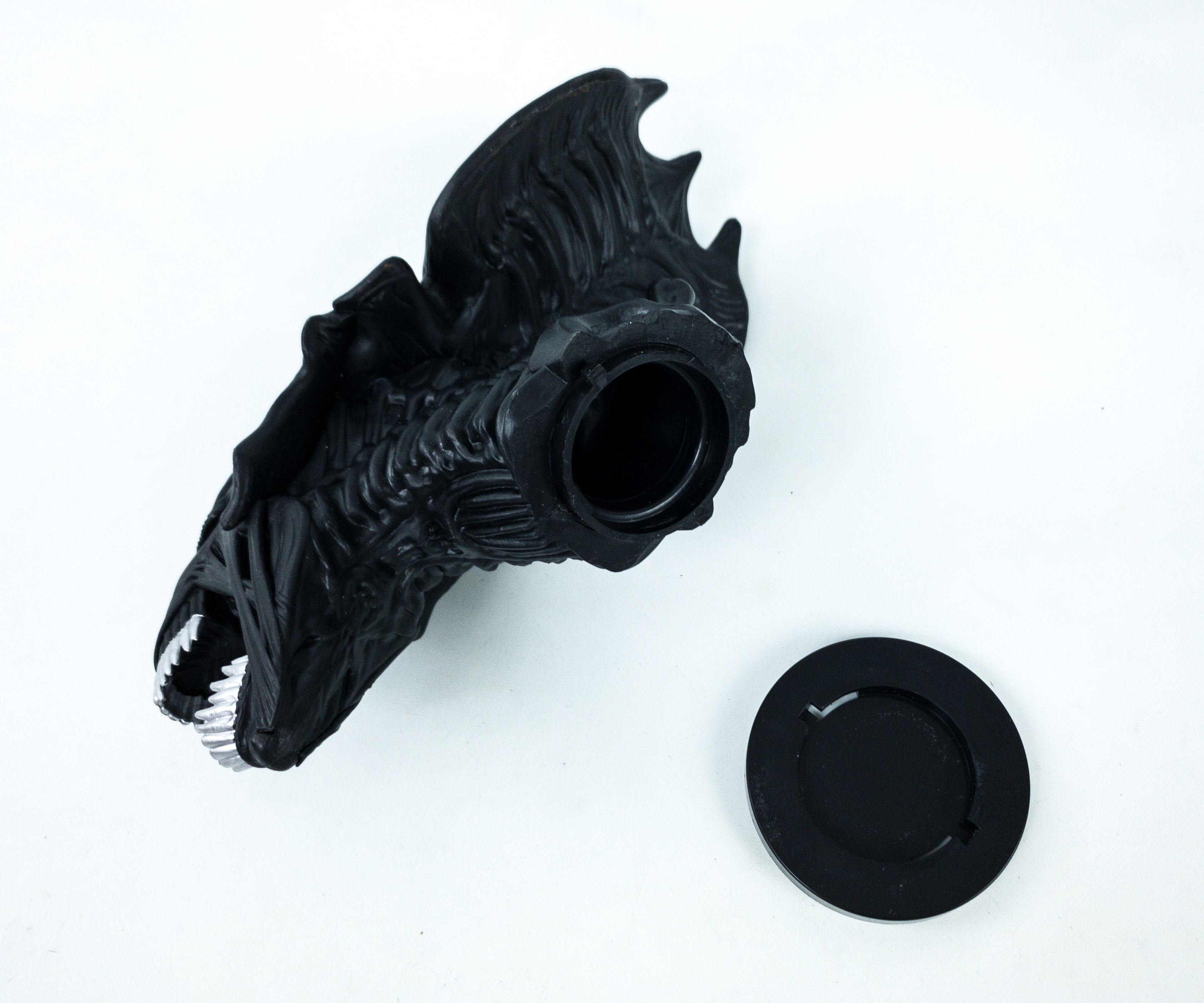 It's a 2-piece kit that includes the Alien's head and base.
This figurine sharpener looks so detailed. I think it's just as scary as the one in the original film.
By just looking at the Alien's head, it easily gives me goosebumps!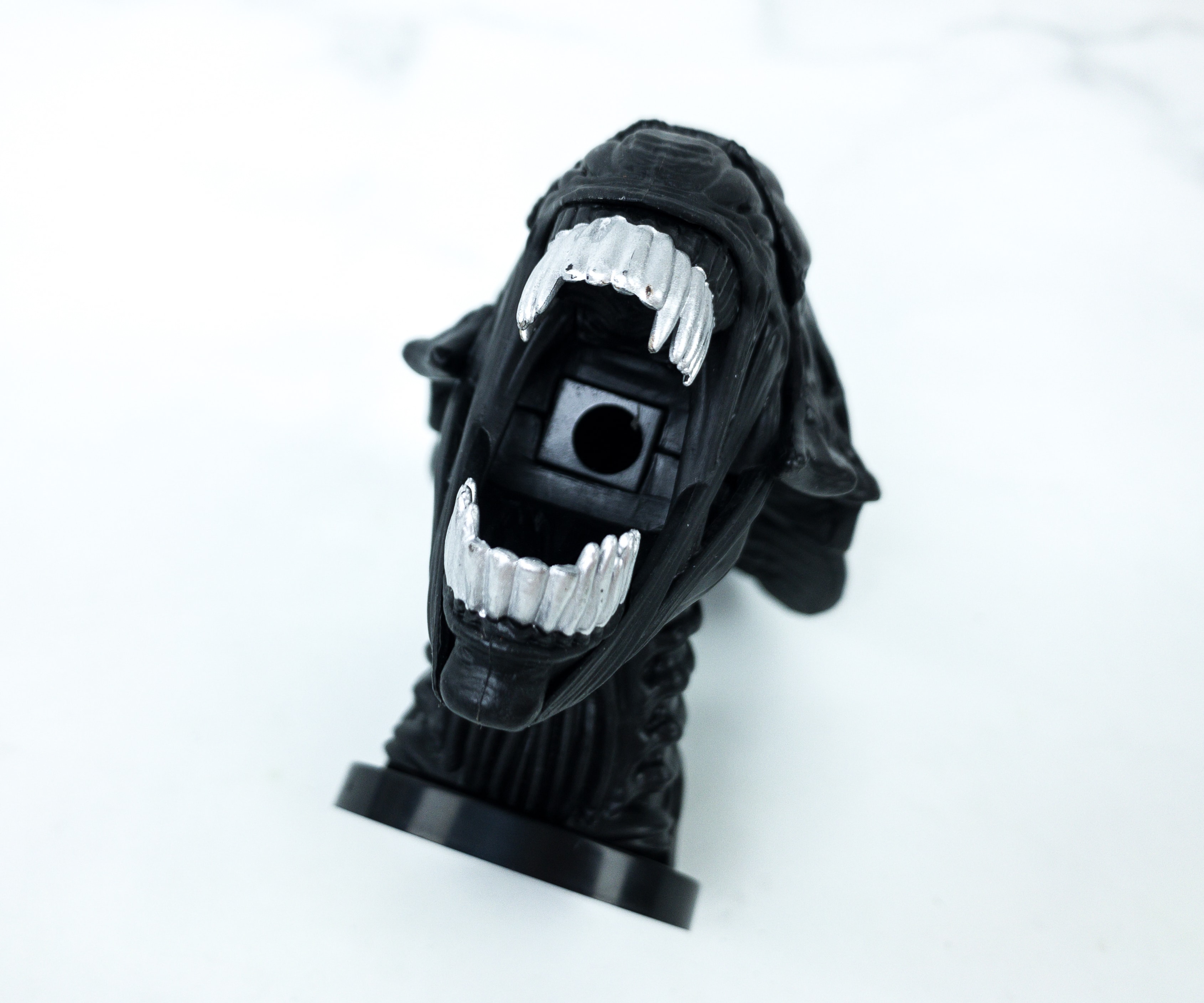 The design was really awesome, as the pencil sharpener is located right inside the Alien's mouth. Scary, but definitely useful!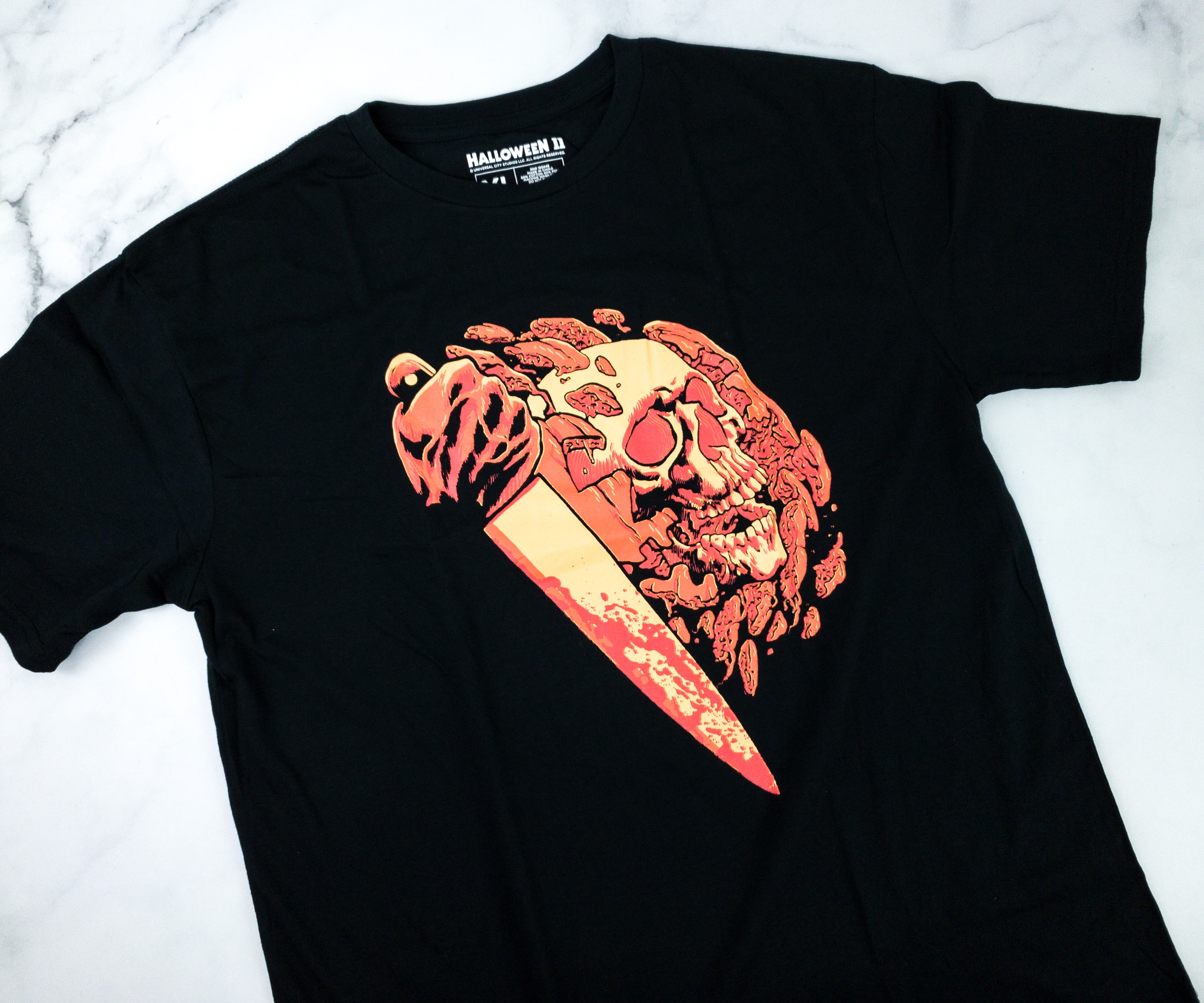 Halloween II T-Shirt. This month's exclusive Loot Fright shirt features Halloween II, a 1981 American horror film and the second sequel of Halloween I filmed in 1978. It's a soft and black round tee made from high-quality cotton fabric.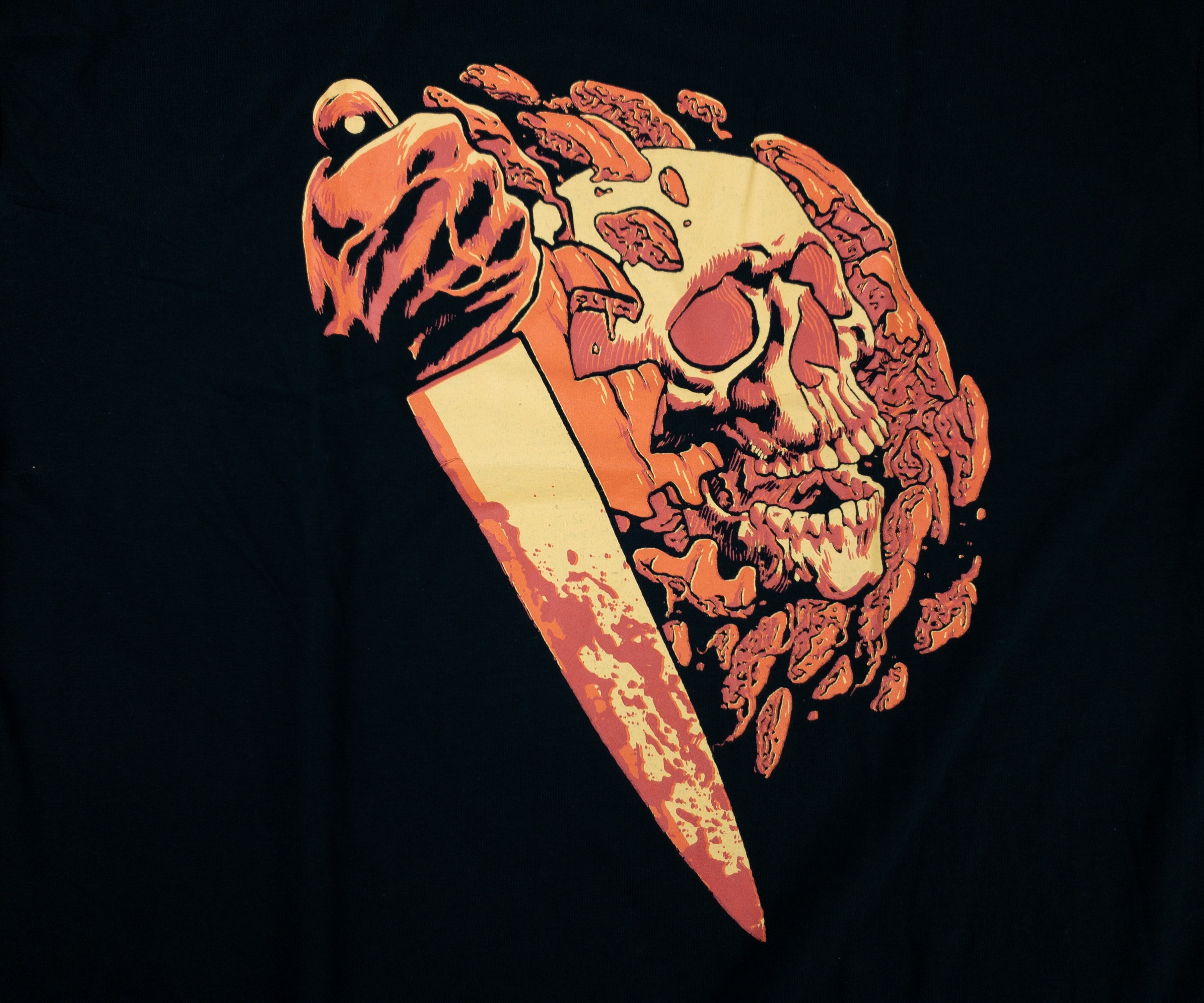 The shirt's design is spine-tingling, as it features a handheld knife slashing a face that it already exposed the skull.
At the back, there's a Loot Fright logo on the upper part.
Loot Fright boxes are not for the fainthearted! This subscription keeps giving me goosebumps because of the impressive and high-quality curation of horror items! I like all the items we got this month, as they're all exclusive, licensed, and limited-edition collectibles. If you're a horror fan, this subscription might be exactly what you're looking for!
What do you think of Loot Fright?