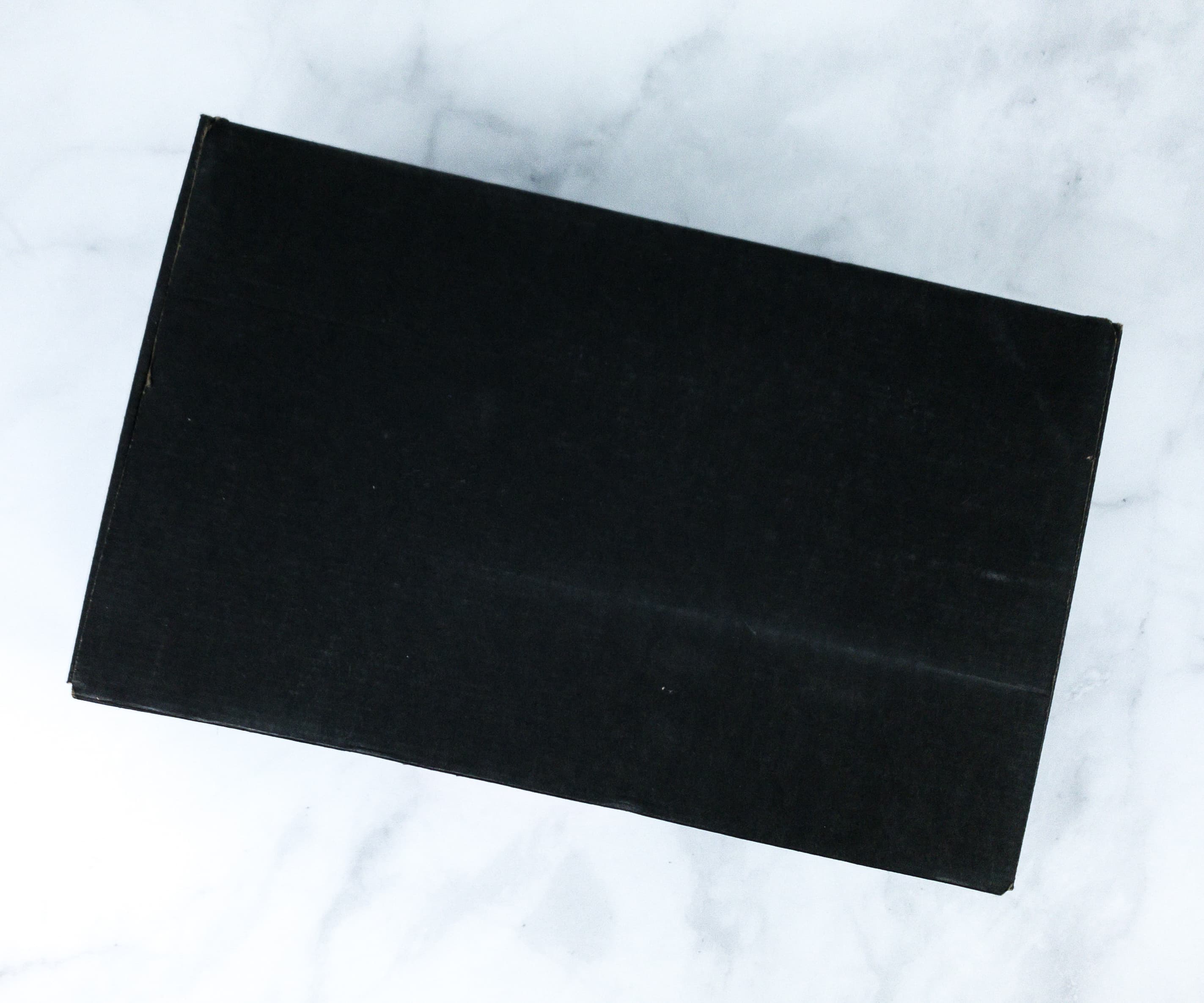 Loot Fright is a bimonthly mystery crate subscription packed full of horror items featuring scary movie franchises, characters and more – like zombies, slashers, and other frightful delights! Boxes include $50+ in merchandise.
DEAL: Save 15% on any subscription plan when you use this link and coupon code HELLOSUBSCRIPTION15.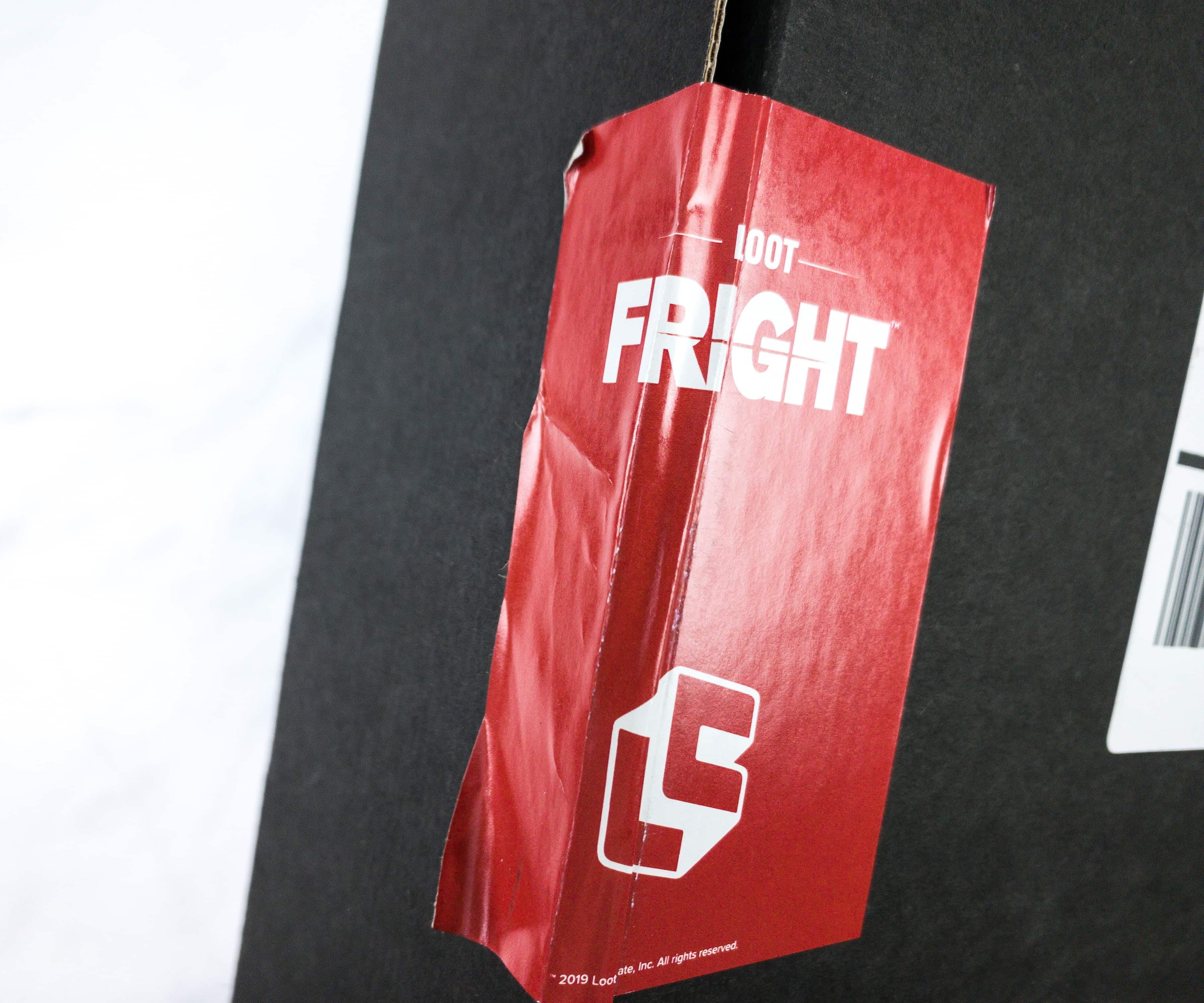 The box is sealed with a Loot Fright sticker.
Some of the items arrived in their own boxes.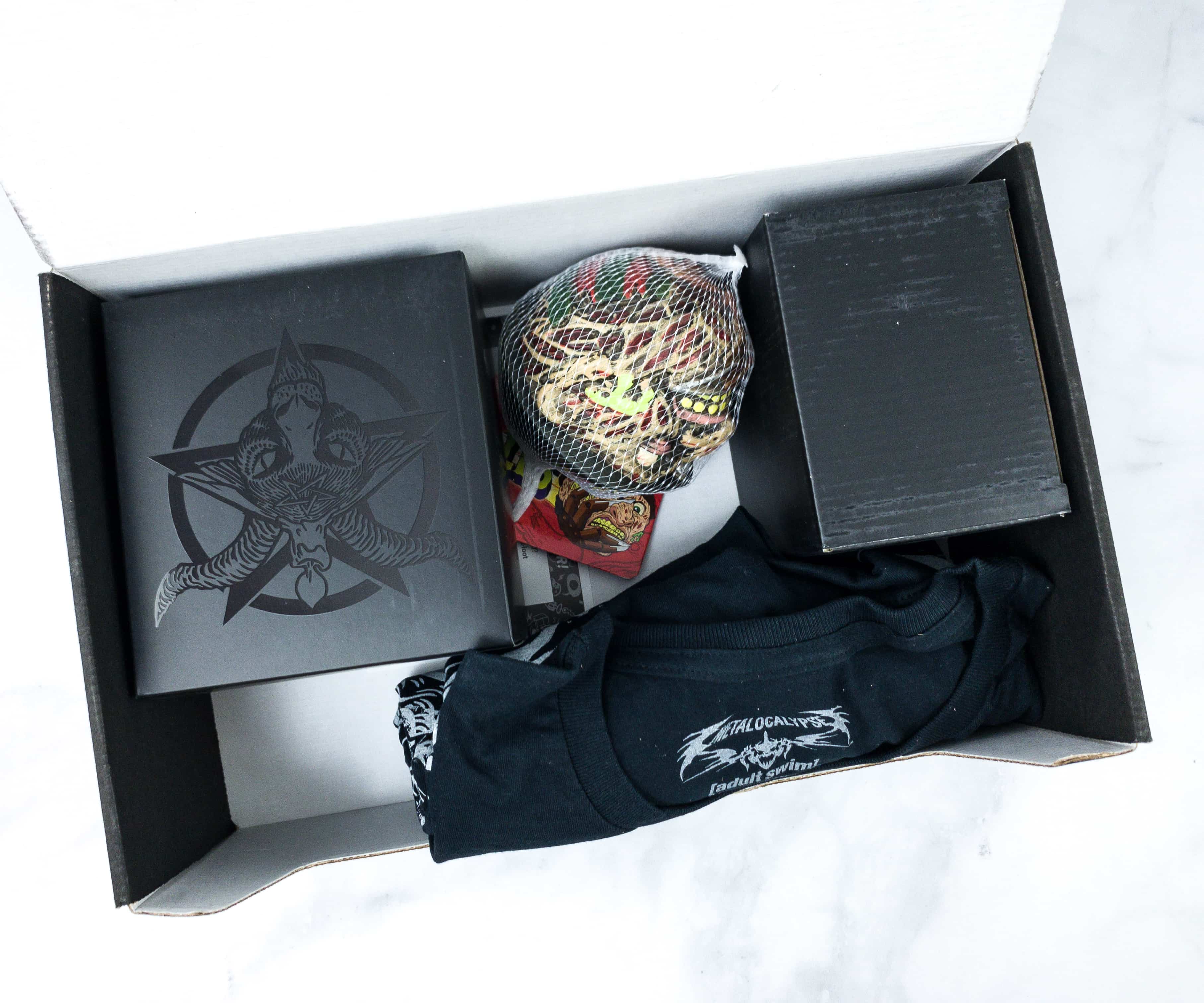 This month's Loot Fright theme is SATANIC PANIC!
There's a card with a QR code that we can use to learn more about this crate.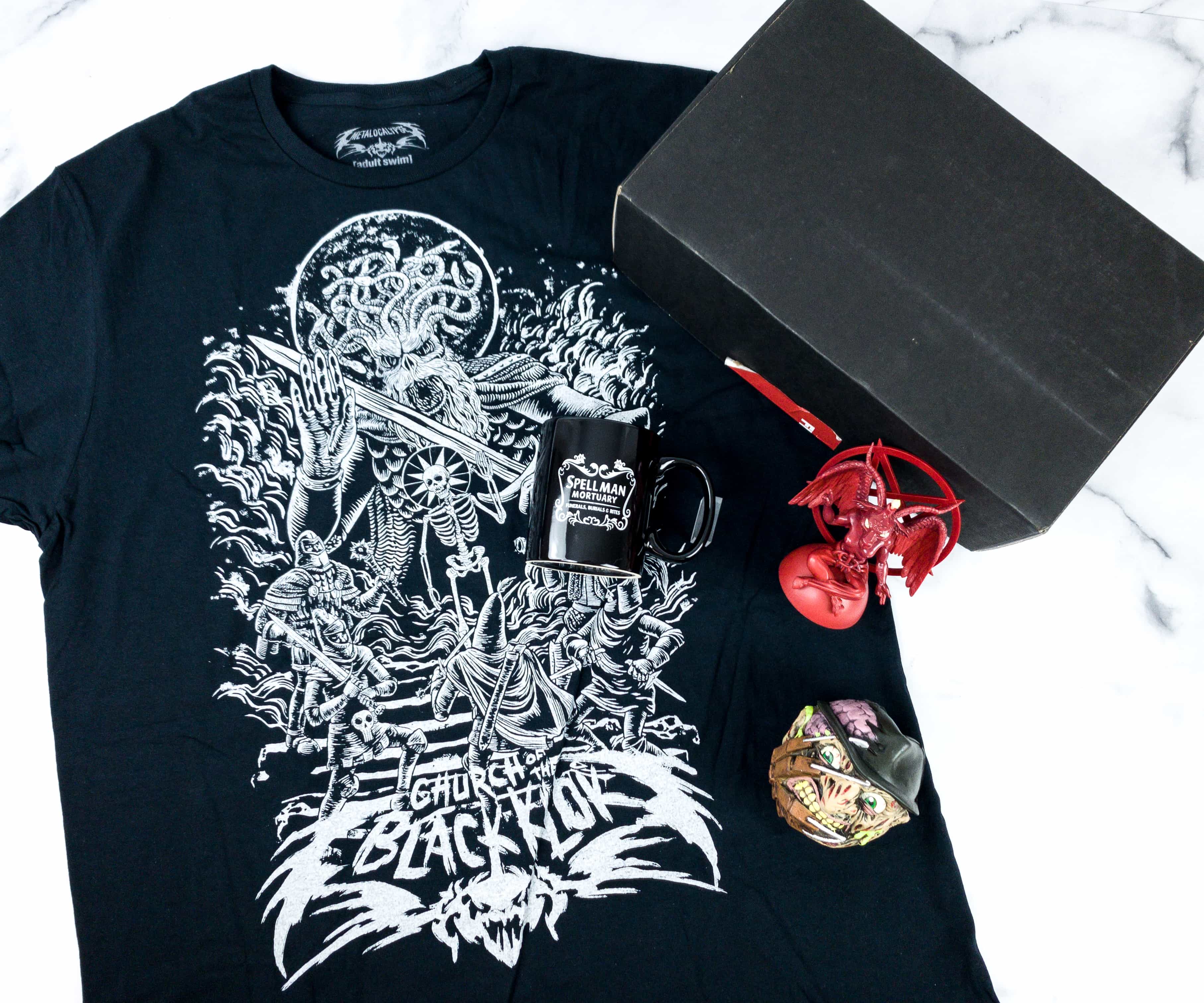 Everything in the November 2019 box!
Freddy Madball. It's one of the most terrifying fictional characters made for a horror film, Freddy Krueger!
Freddy is the main antagonist on the well-known horror movie series, A Night on the Elm Street. He is a spirit serial killer who uses gloved hands with razor to kill his victims in their dreams that causes their death in the real world as well.
This ball is so colorful, creepy, and very detailed. His face, claws, eyes, and even his trademark colored shirt, they're all designed perfectly!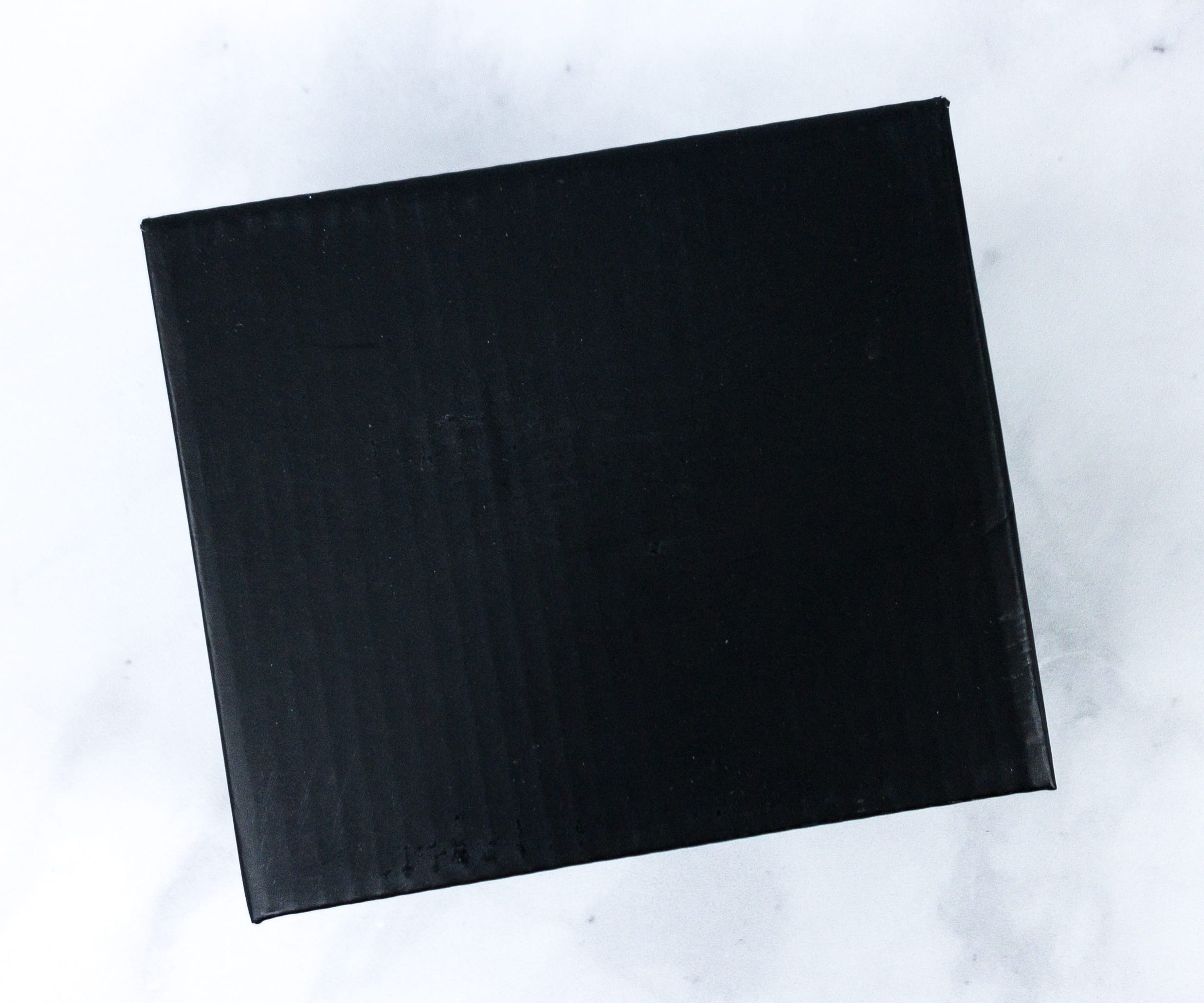 Chilling Adventures of Sabrina Mug. The exclusive mug came in a plain black box.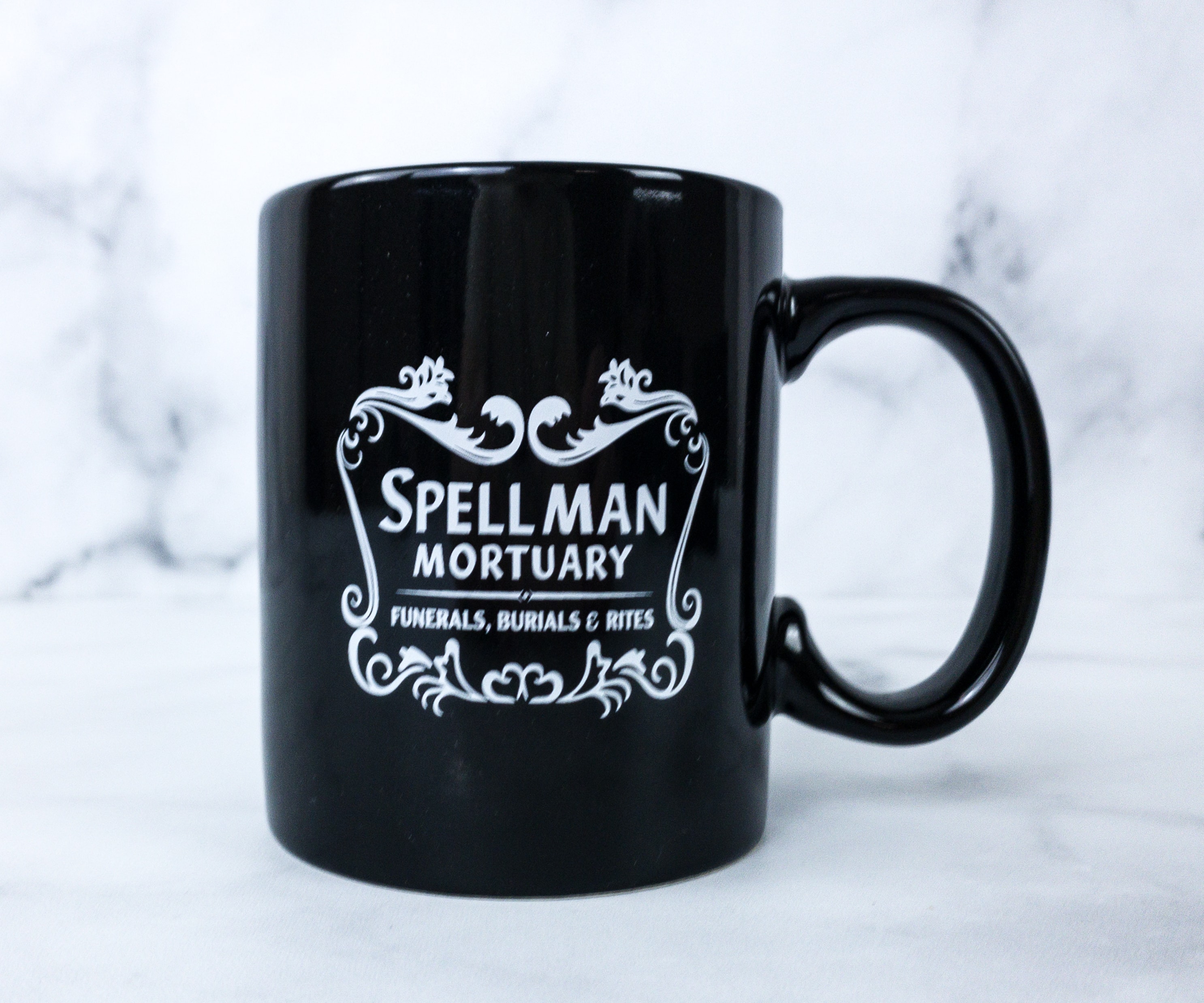 It's a black colored mug with a print featuring the Spell Man Mortuary from the comic book series Chilling Adventures of Sabrina. It's considered to be the darker series from Sabrina the Teenage Witch.
Printed inside the mug is a red pentagram, a symbol that is regularly used by the witches for their dark rituals.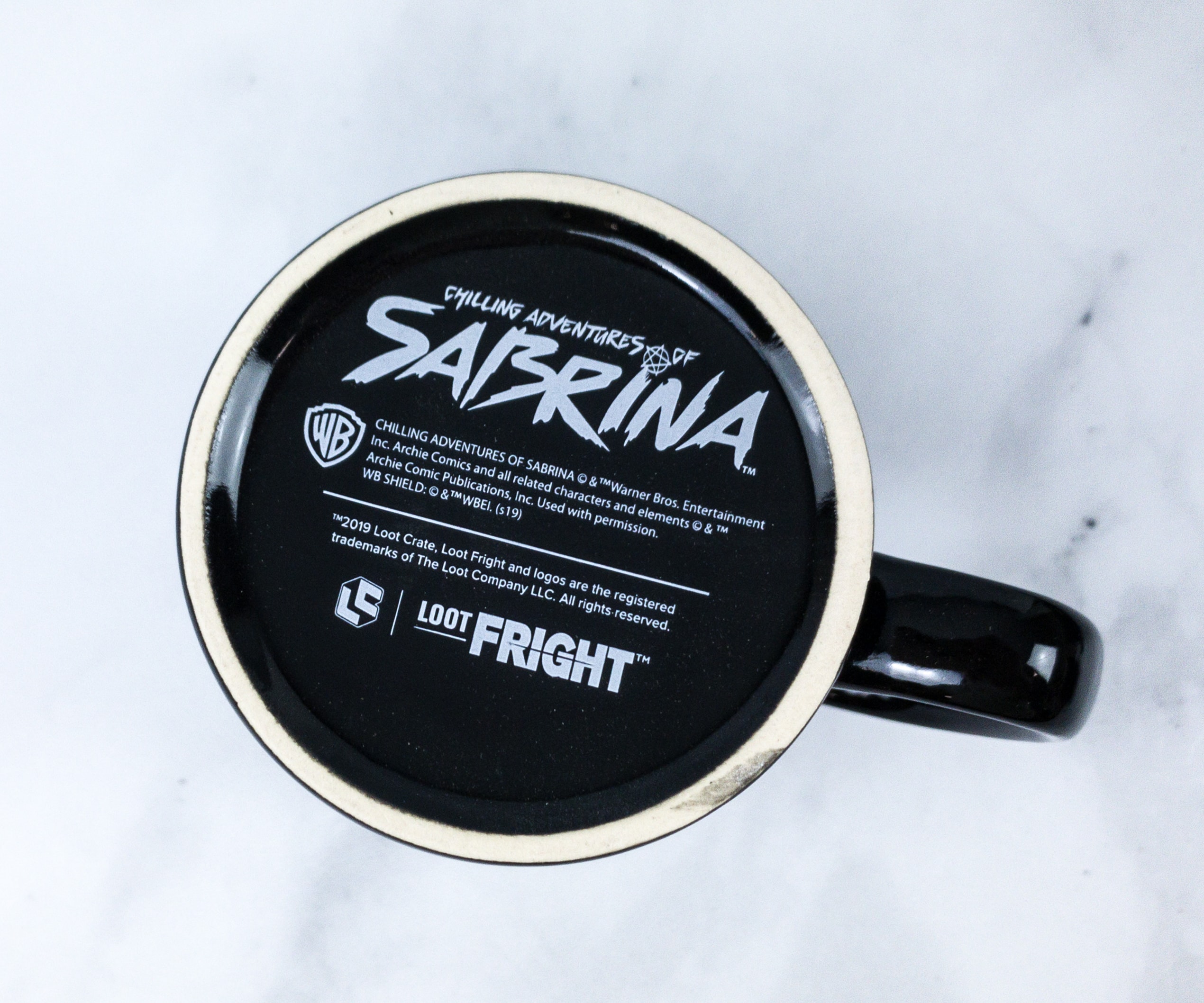 On the bottom is the logo of Chilling Adventures of Sabrina and Loot Crate's trademark logo for authenticity.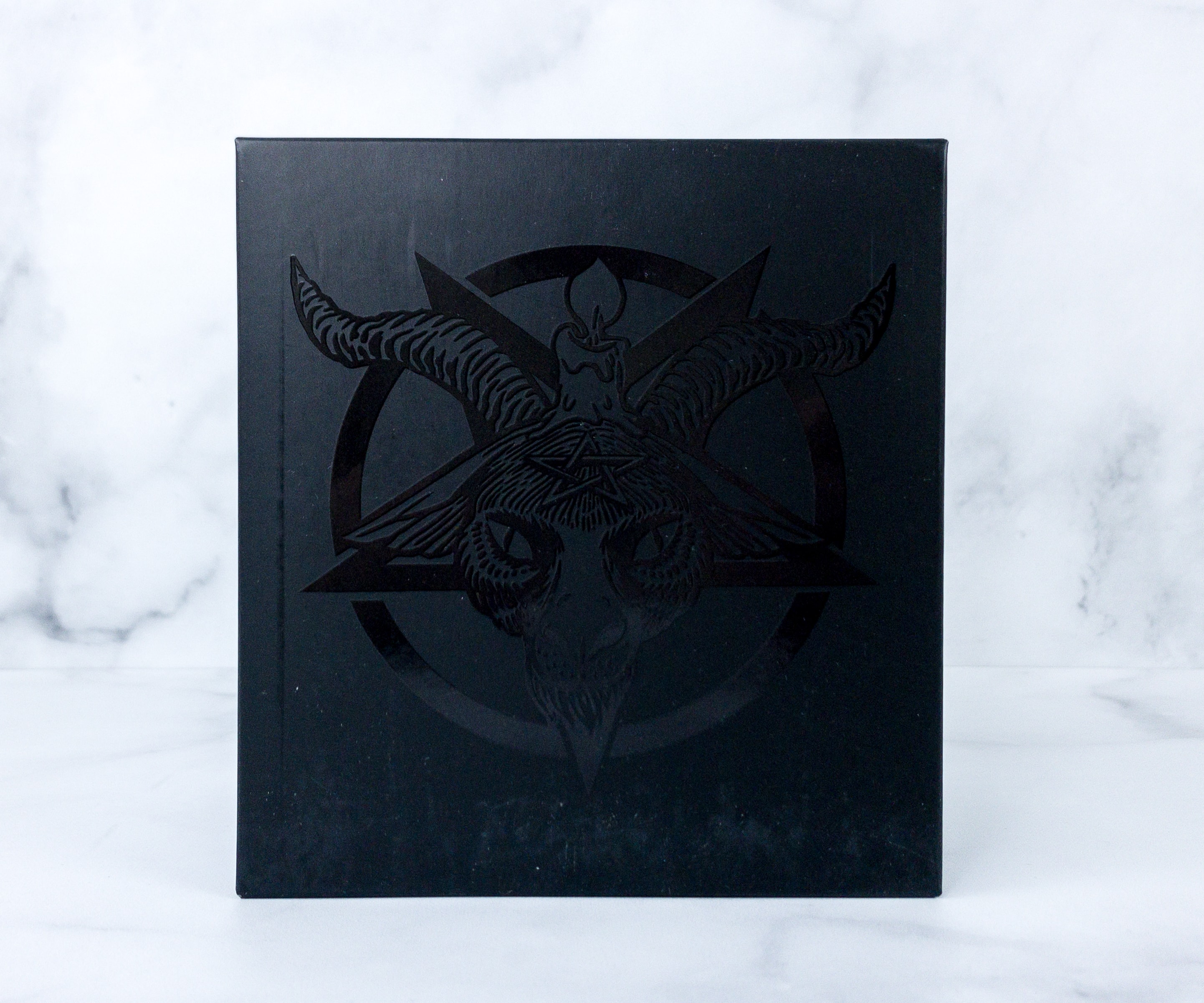 Baphomet Idol Figurine. Another item was packed in a black box, and this time, it's a scary figurine!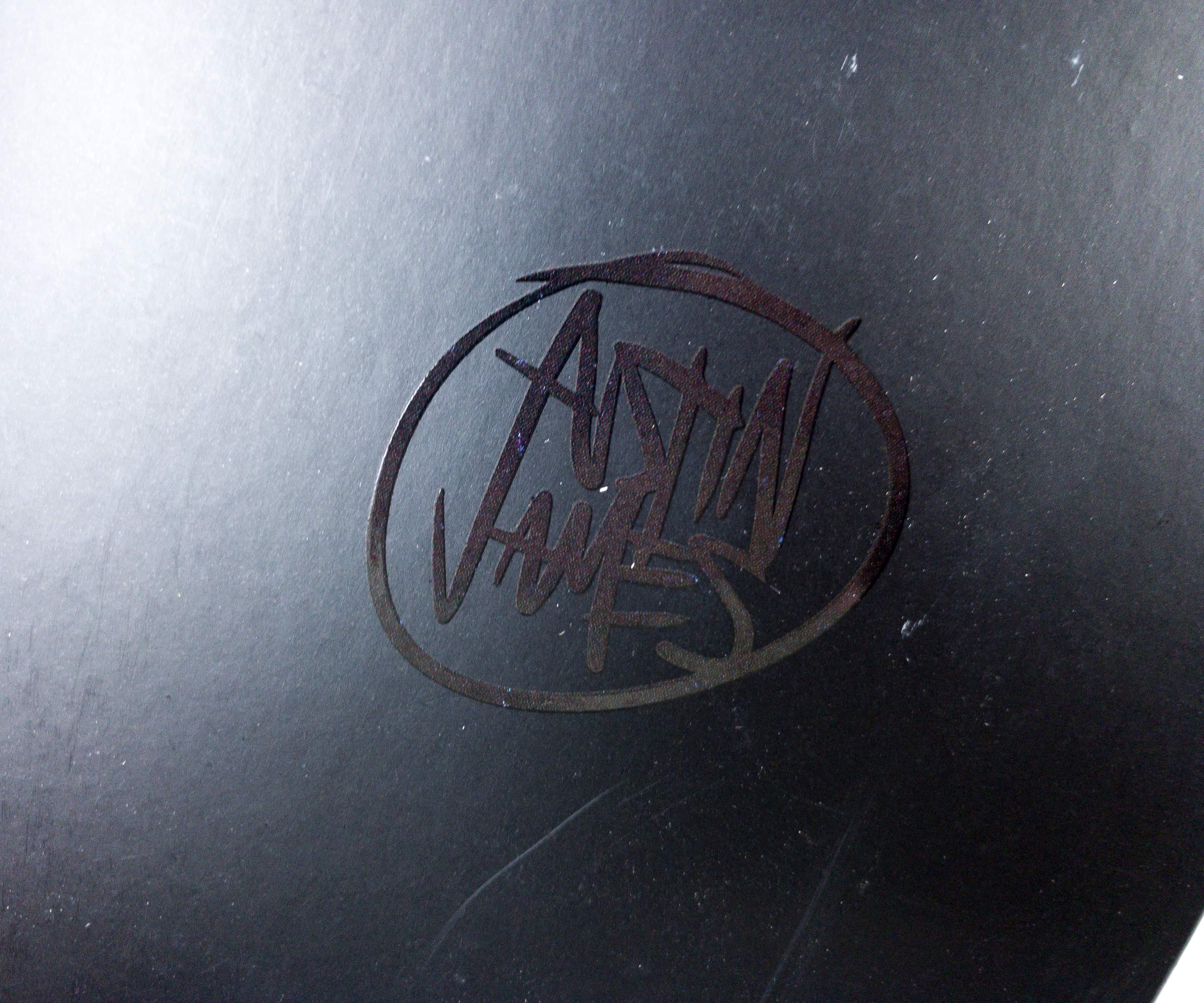 Printed on this part of the box is the name of Baphomet idol's designer, Austin James!
This Baphomet idol figurine was based from the famous American supernatural horror film, House on Haunted Hill.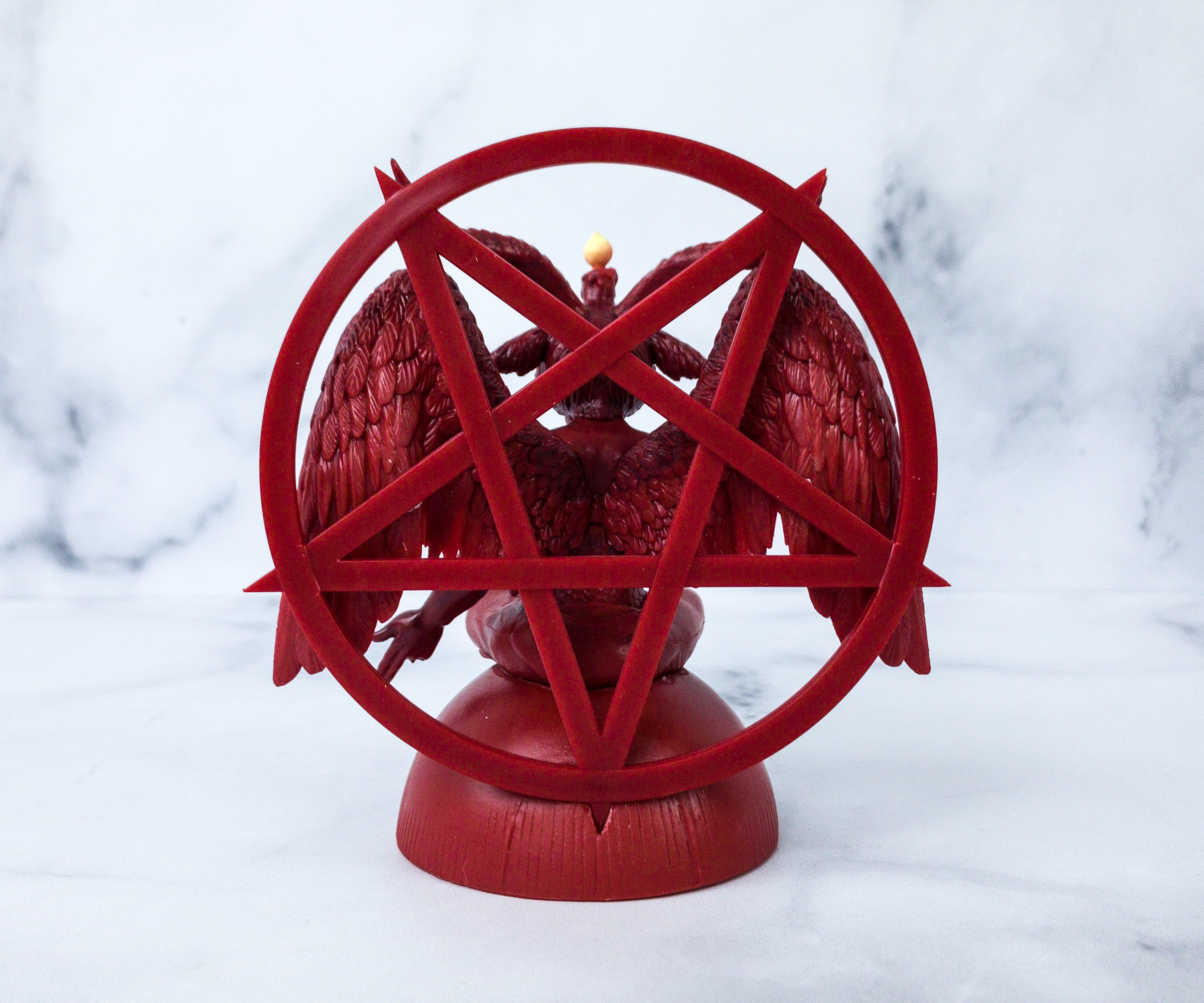 It's an ancient figure of the demon Baphomet which is presumably haunted by Baphomet's power and evil. This figure is mainly responsible for keeping the ghosts of everyone who died in the Vannacutt Psychiatric Institute for the Criminally Insane trapped in the facility.
It's a well-designed figurine that features a horned-goat head with candle and pentagram etched on top of the forehead with a huge pair of wings, masculine-female human body, and another huge pentagram on its back.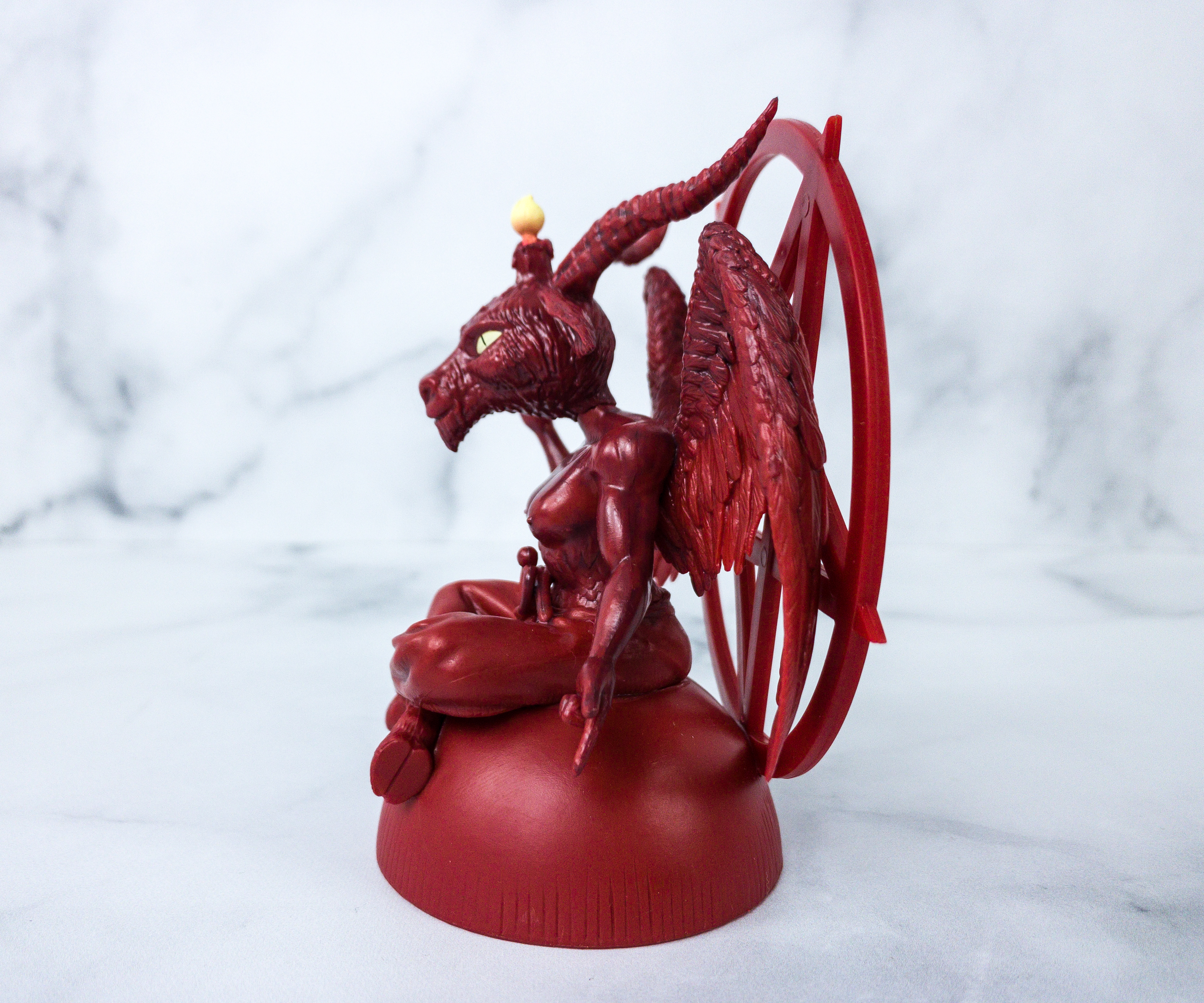 It's a super creepy figurine, and I had goosebumps by just looking at it!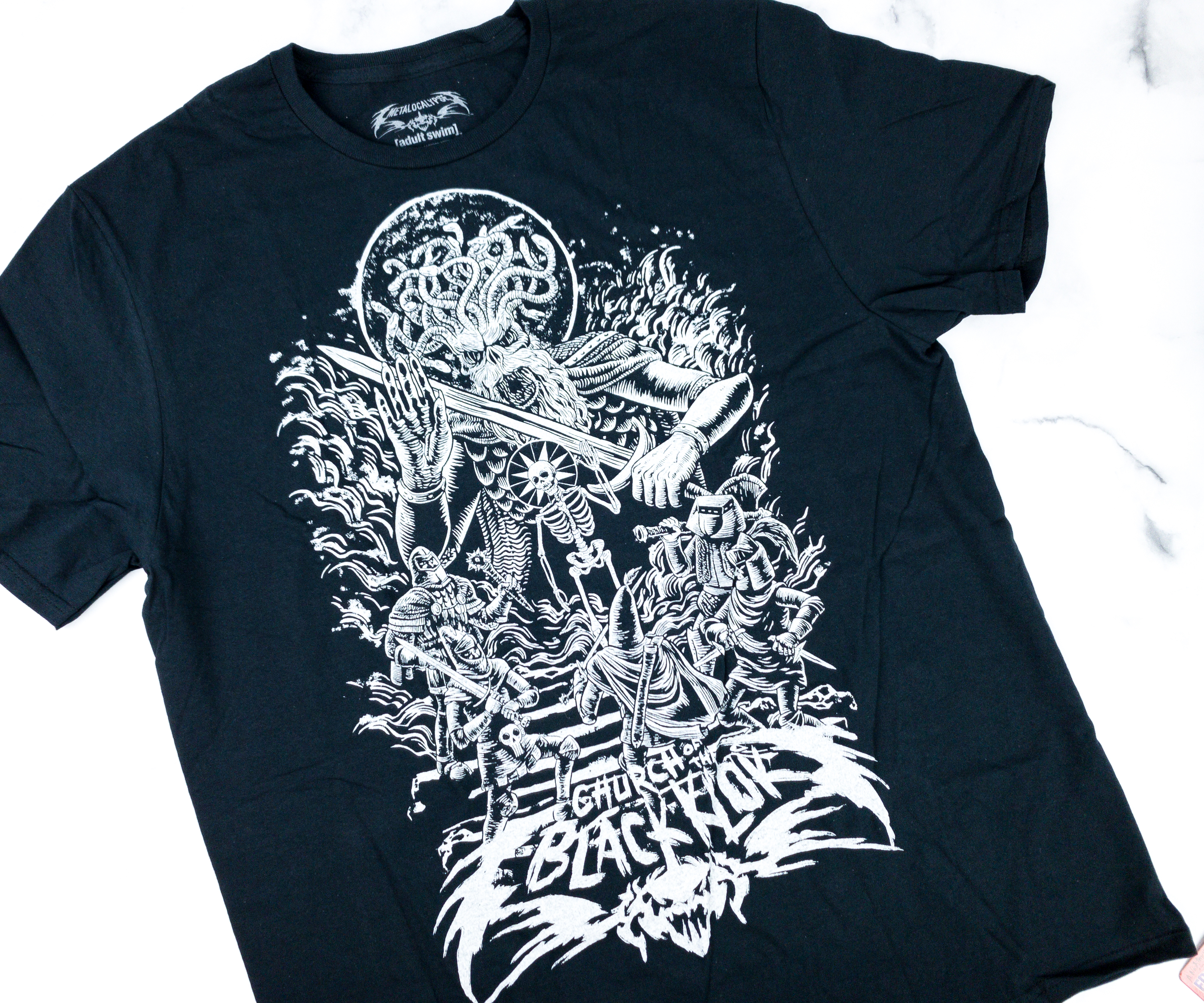 Metalocalypse T-Shirt. This box won't be complete without a spine-tingling tee! This month, the tee comes in black with a creepy, well-detailed print in white.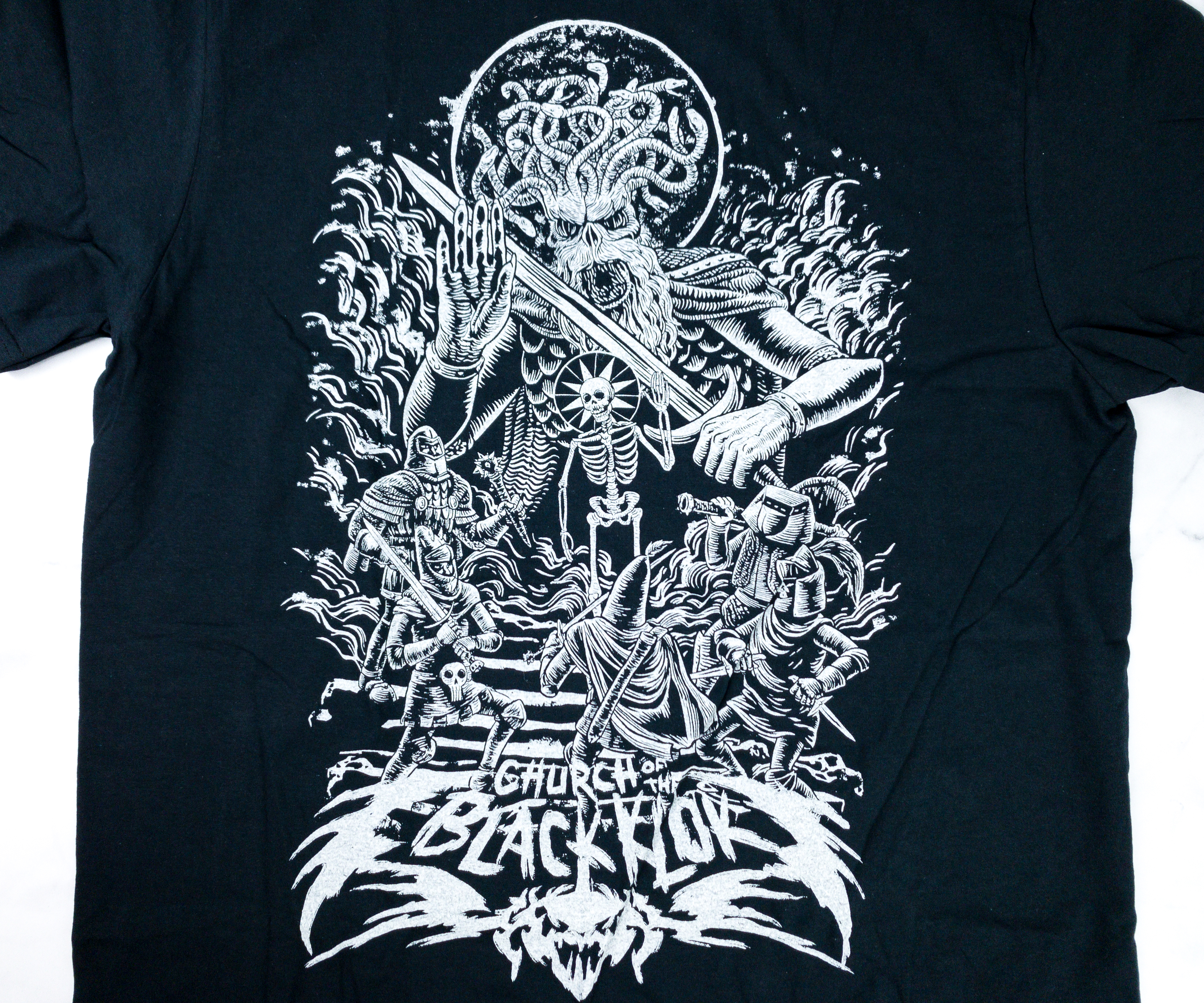 The shirt's design is based from the Metalocalypse, an American animated series that is known for their melodic death metal and often portrays dark and gruesome content that includes violence and death! Welcome to the Church of the Black Klok!
If you love to collect unique, frightening, and creepy merchandise, Loot Fright is definitely the perfect box for you! This box from the Loot Crate family curates a variety of well-designed, limited-edition, horror-themed items in every box. They also feature the most popular horror movies and series! I love all the items we got this month, especially the Baphomet idol figurine. It's the creepiest of them all, and definitely a great collector's item. I'm definitely looking forward to the next box filled with horror-themed items!
What do you think of Loot Fright?