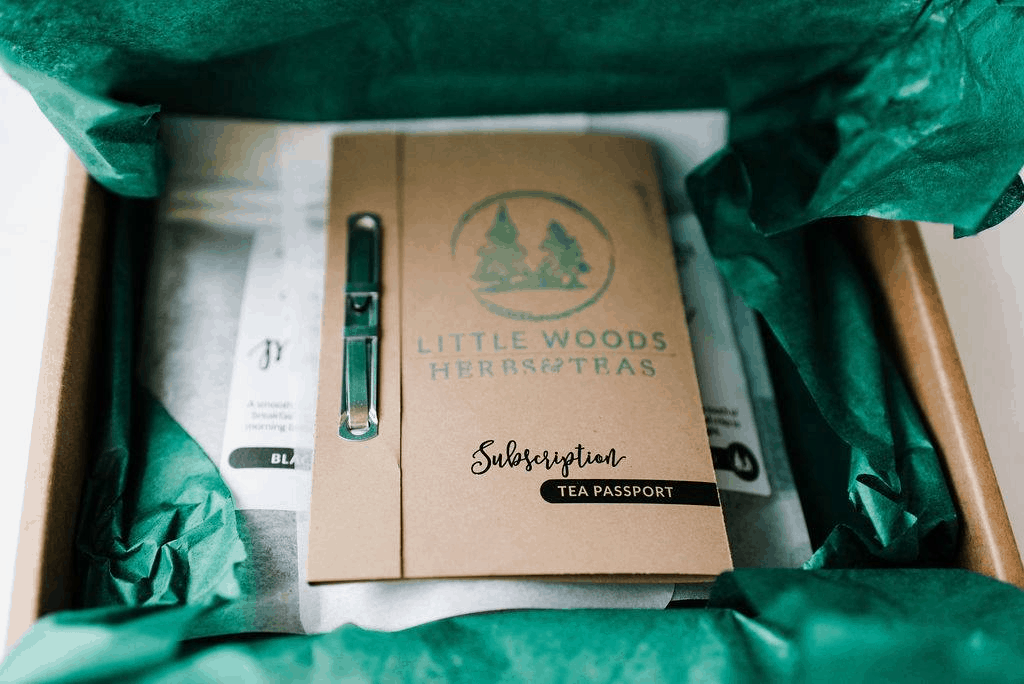 A sip to your health!
Little Woods Herbal Tea Passport Subscription is now available! The subscription starts at $17.50 per month, and will include 3 artisan tea blends to match the season!
Each month three teas (about 8-10 cups of each) are selected by the blending team at Little Woods to match the seasons. A hand-crafted tea passport accompanies your very first box welcoming you on your journey with new pages to add each month. You'll learn the origin of the blend, how to brew it, caffeine level, and a space for your tasting notes.
Here's how it works: 
Bonus samples in each box of our other spice blends and single origin teas
We never repeat a tea within the same year.
Guaranteed one caffeine free option each month for evening sips.
Hand-crafted passport included with first box and additional pages to add each month.
All natural artisan tea and tisane blends with no oils, additives, or fillers.
We also have the spoilers for the March 2020 box!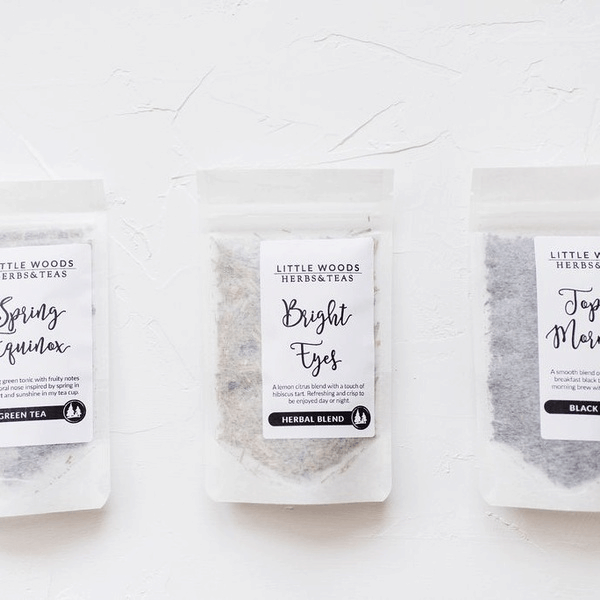 March Tea Passport Box

Our March Box is bursting with spring! All the teas were selected to embrace the season and be filled with brightness and joy. Featured selection: Top 'o' the Morning Black Tea, Spring Equinox Green Tea, Bright Eyes Lemongrass Tisane
Are you getting anything from Little Woods Herbal Tea Passport Subscription? Do you want to see more about this artisan tea subscription in a review?