Little Passports offers awesome indoor activities for kids – plus they have a new sale!
Watch your child's curiosity grow as they discover exciting countries, cultures, and experiences through hands-on projects and activities.
Get 15% off EVERYTHING! Use the coupon code SPRING2020 at checkout! Ends 3/23.
Check out our Little Passports reviews to find out more about these around the world subscription boxes for kids!
Little Passports is an educational subscription for kids, providing a fun way of learning through kits and activities with different themes. The holiday season would be a great time to introduce this concept to your kids – give them the gift of adventure and start them young!
In each month's box, the kids will join Little Passports characters, Sam & Sofia, as they explore new themes, states or countries. There are four kinds of Little Passports subscriptions you can choose from, depending on the age of your kid. Check them out below!
Which of these Little Passports subscriptions are you going to give your little explorer? Don't forget to read our Little Passports reviews too!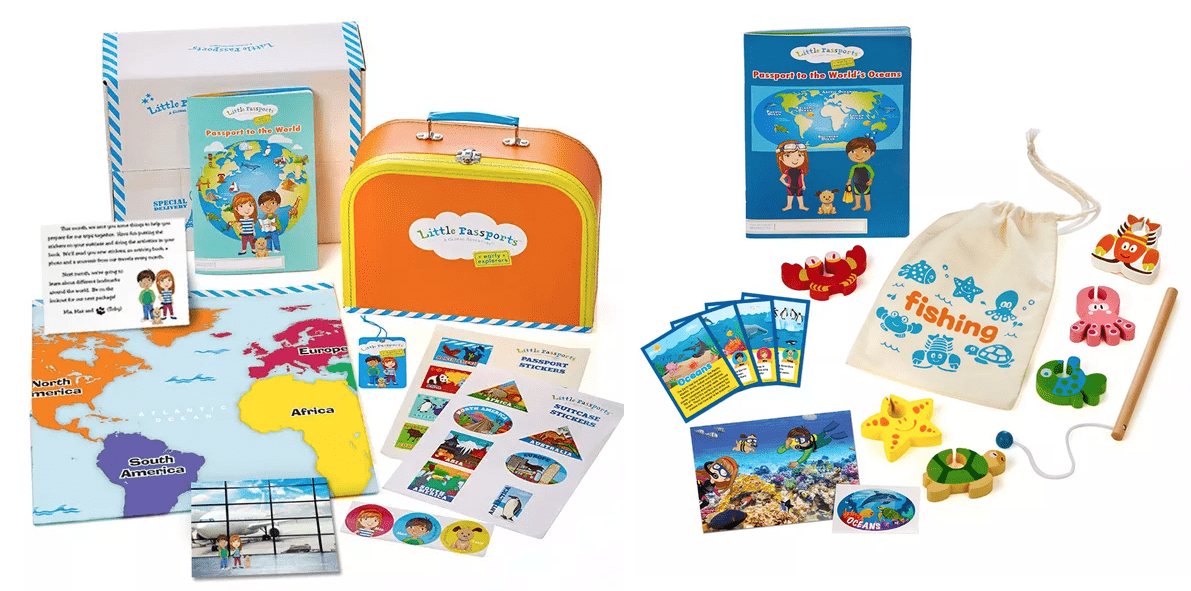 Ages 3-5. Explore a new world theme each month, like music, oceans, and dinosaurs.
In this subscription, your kid will get a Traveler's Kit for the first month, which contains:
In the succeeding months, new themes will be explored and items usually include:
See our Early Explorers reviews to find out more!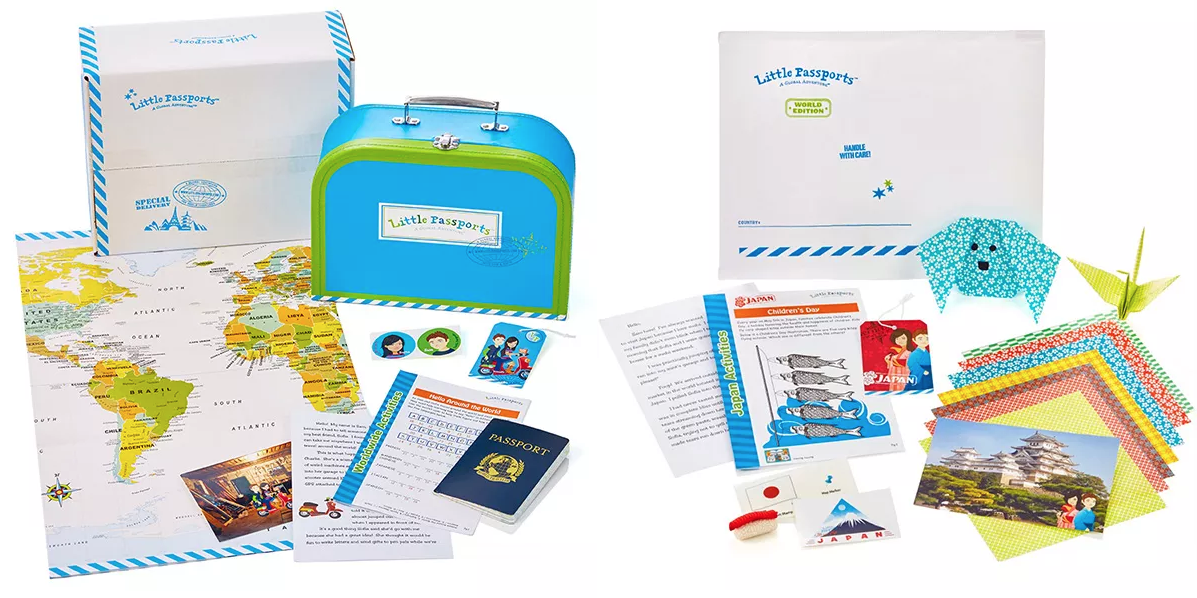 Ages 6-10. Discover a new country each month, with souvenirs and hands-on activities.
In this subscription, your kid will get an Explorer Kit for the first month, which contains:
A new country is featured each month, with items such as:
Check out our Little Passports World Edition reviews!
Ages 7-12. Learn about two new states each month, with activity-packed State Journals.
Everything your kid will receive in the first month to get them started:
Two new states are featured each month, with collectibles such as:
See all our Little Passports USA reviews!
Ages 9+. Reveal the mysteries of the world through science experiments and activities.
The first month includes a Science Case and Lab Notebook to keep track of what the kids learn. On the following months, kids will receive:
Science Junior! Science Junior ($18.95 per month) and Science Jr. Premium ($28.90)!
Action-packed experiments bring discoveries to life in exciting ways while teaching new concepts in science, technology, engineering and math.
The first month you'll get the Science Junior Introductory Kit including:
The signature green backpack
Weddell seals experiment kit
Adventure comic and Antarctica board game
Trading cards highlighting fun scientific facts
A backpack patch matching each monthly theme
Ongoing packages include:
Hands-on science experiments and projects
Adventure comics with additional games and activities
Trading cards highlighting fun scientific facts
Backpack patches matching each monthly theme