The Korean Snack Box is a monthly subscription box dedicated to premium Korean snacks. The subscription starts at $14.95 each month (Medium and Large boxes available), with free worldwide shipping. Each box comes in a beautiful Bokjumeoni (traditional Korean silk bag) with 5-10 or 10-15 items and tasters. You can now find the previous month box and earlier month's boxes in the Korean Snack box shop.
This is a review of the large $24.95 per month Korean Snack Box.
DEAL: Get $2 off your first subscription box with coupon code HELLOKOREA.
The box has improved. Instead of the usual plain box, it's in pink and cherry blossoms-inspired.
Lots of yummy snacks here! There is no extra packaging but everything arrived in perfect condition.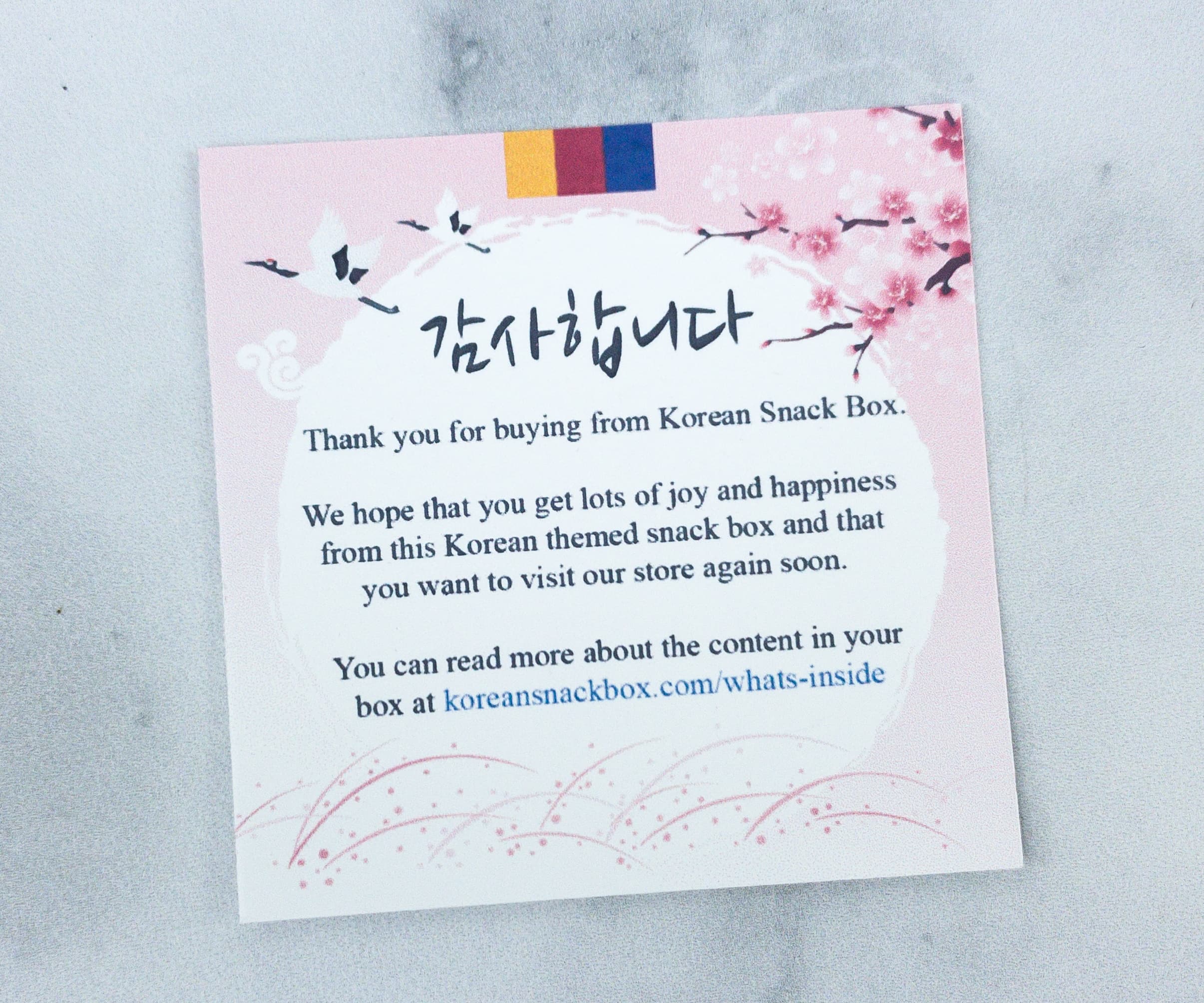 The card did not list the items in the box. Instead, they informed us that more information about the box contents can be found on their website.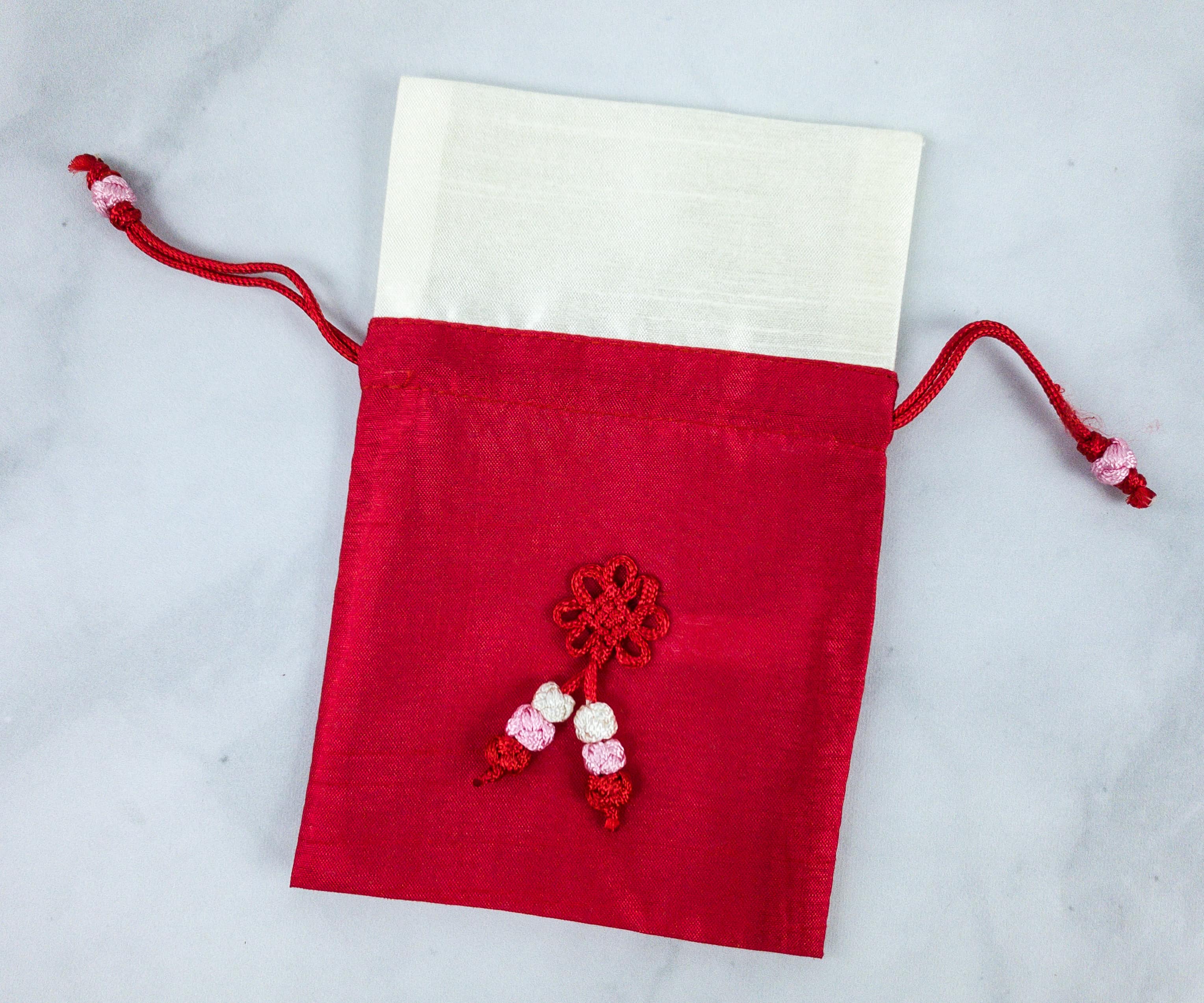 This month's box includes a red Bokjumeoni. It is reusable as a purse, pouch, or even as a makeup bag!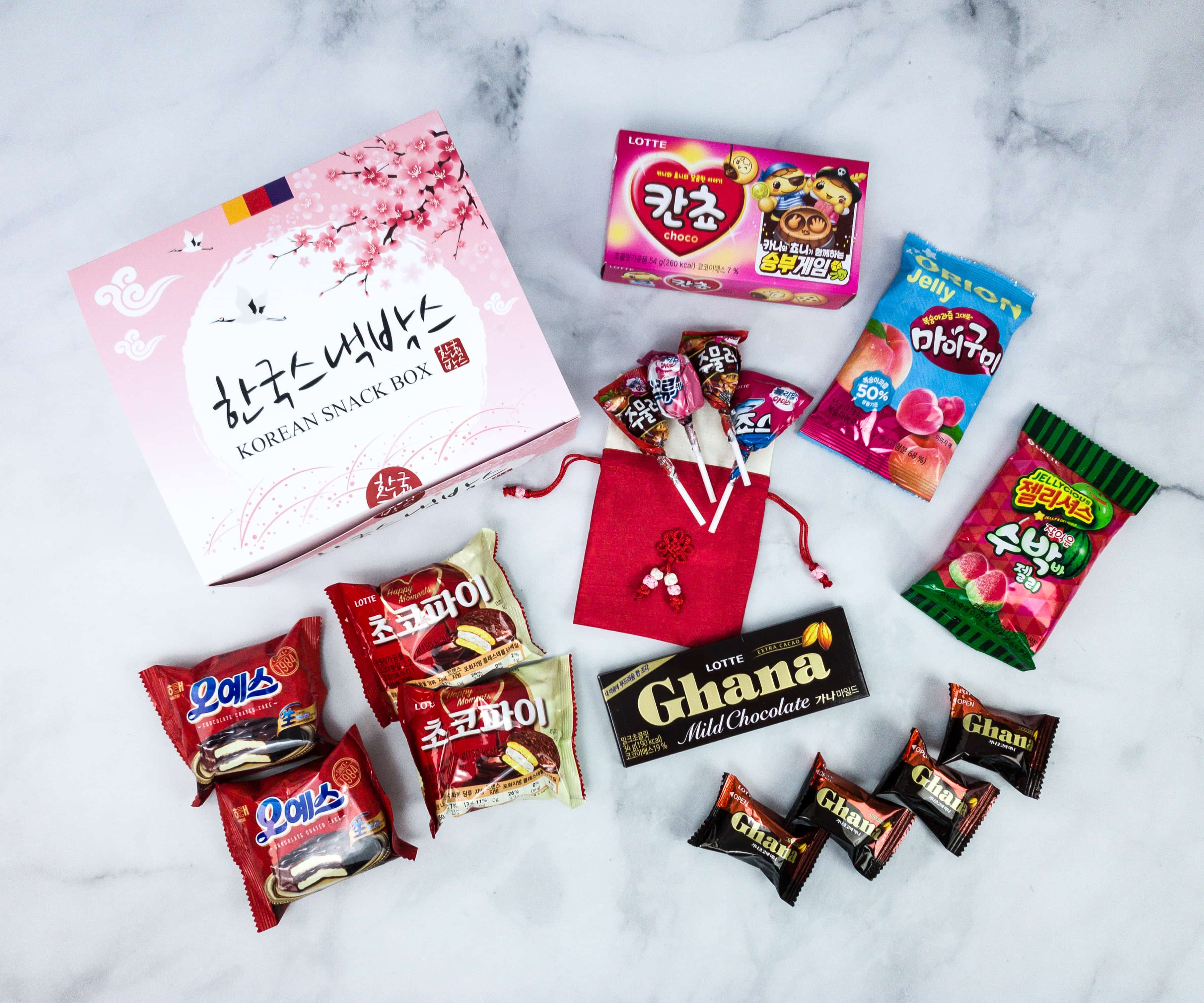 Everything in my box!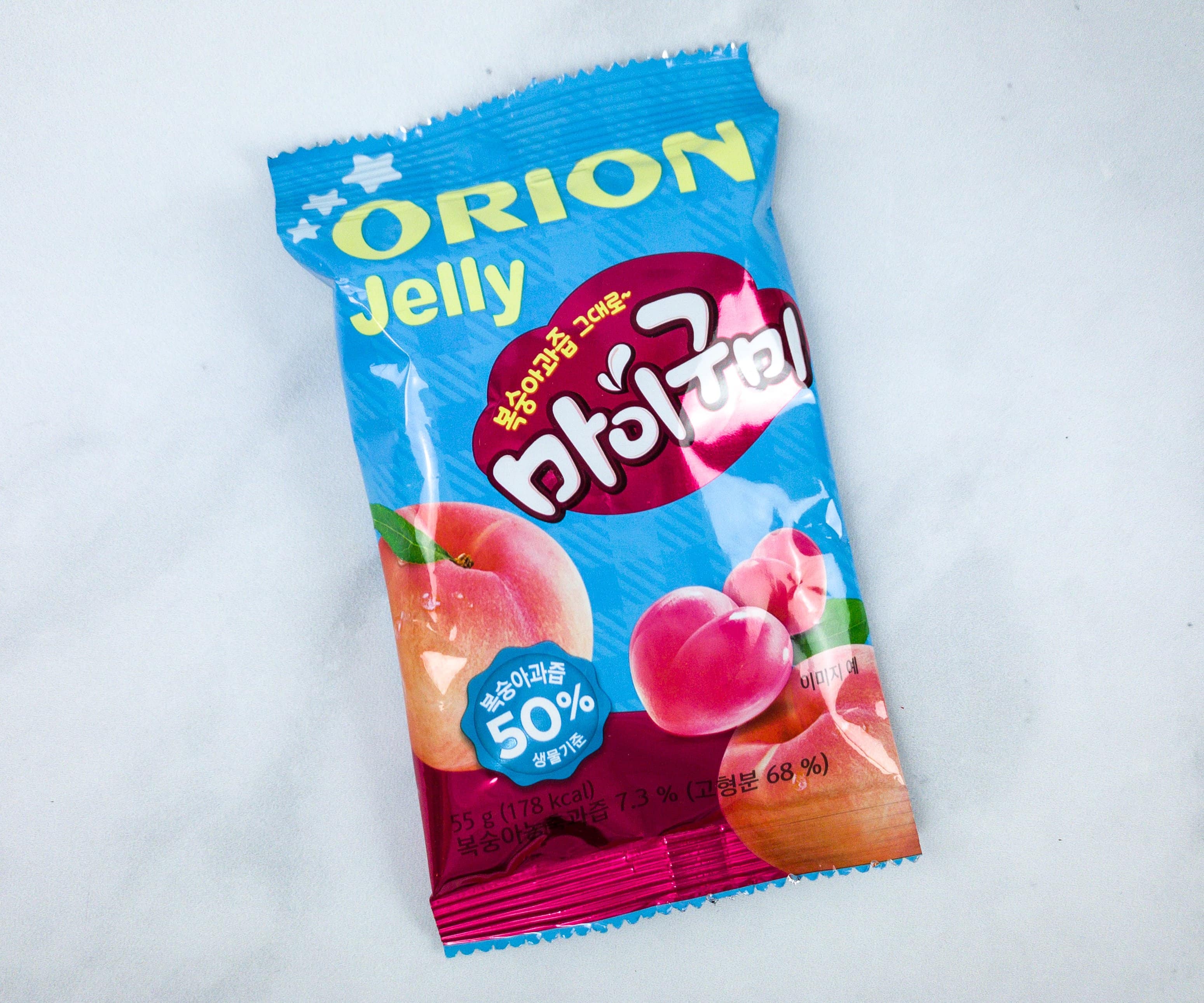 Orion Jelly Peach. These peach-shaped jellies are so good. They're so soft and bursting with flavor in every bite. The taste is really similar to a plump and juicy peach!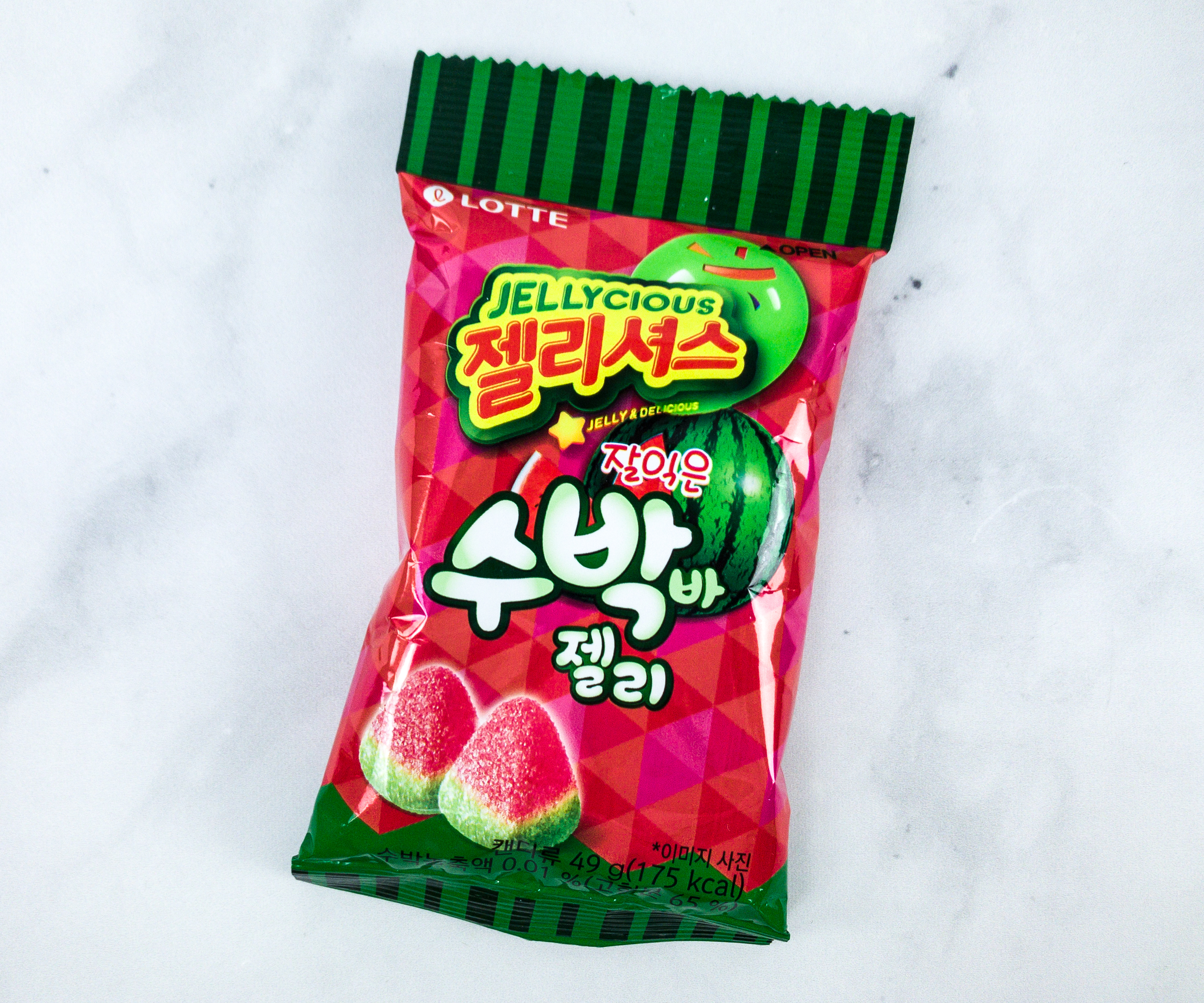 Jellycious Watermelon. We got another pack of jelly candies and this time, they're watermelon-flavored! They're a bit on the sweet side, maybe because of the sugar coating, but it has a really nice and on point watermelon flavor.
Ghana Mild Chocolate. If you're not a fan of sweets but love chocolate, this one is for you! It has that chocolate taste but with more depth! These little nibblers are the same as the bar before it. It just came in solo packs, making it easier to consume as you can keep the rest and eat them for later without worrying if it will make a mess when it melts!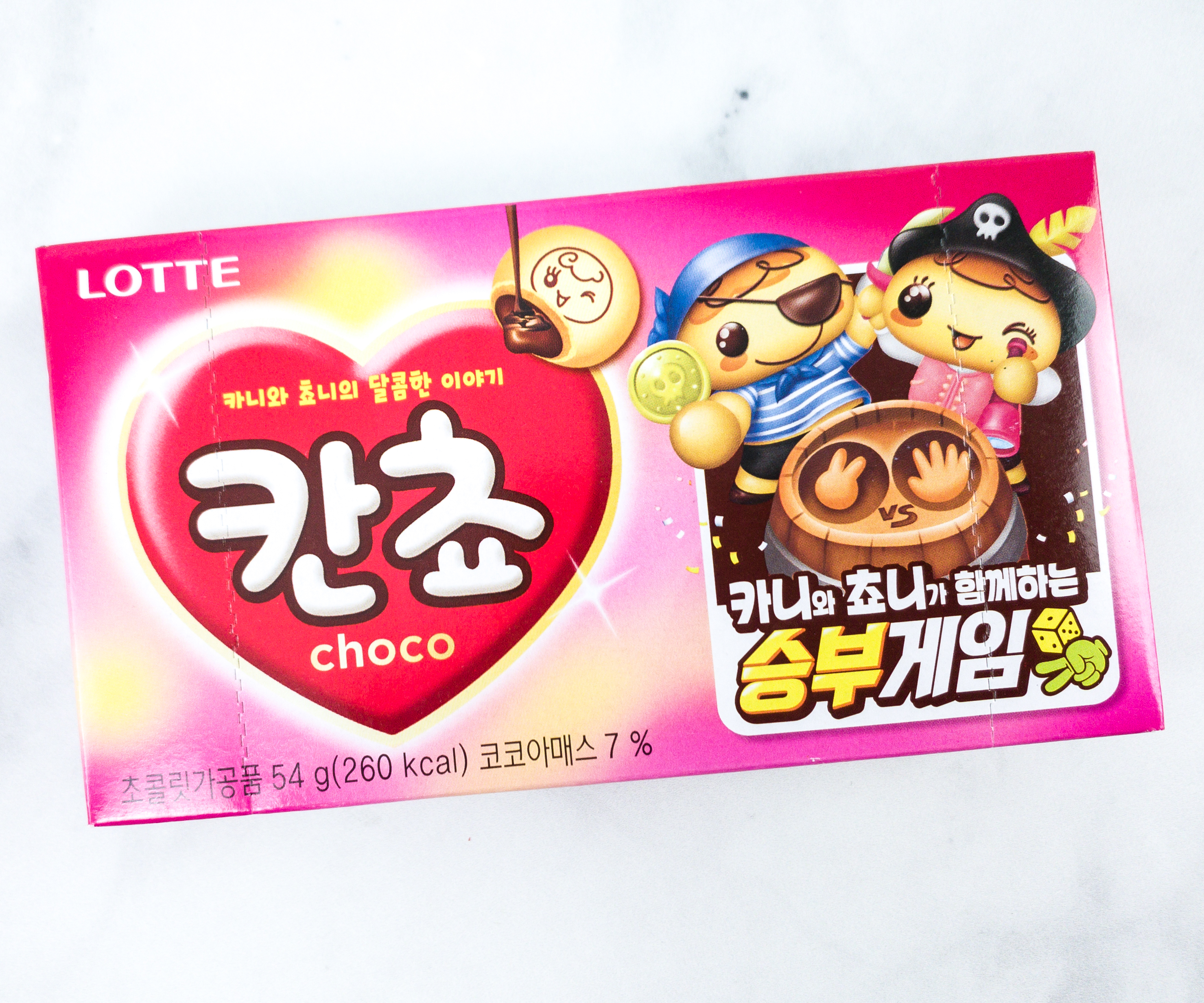 Lotte Choco Filled. These bite-sized biscuits are filled with creamy chocolate! They're sweet and once you pop one in your mouth, it's hard to stop. Each piece comes with a different image, which was a hit with my kids.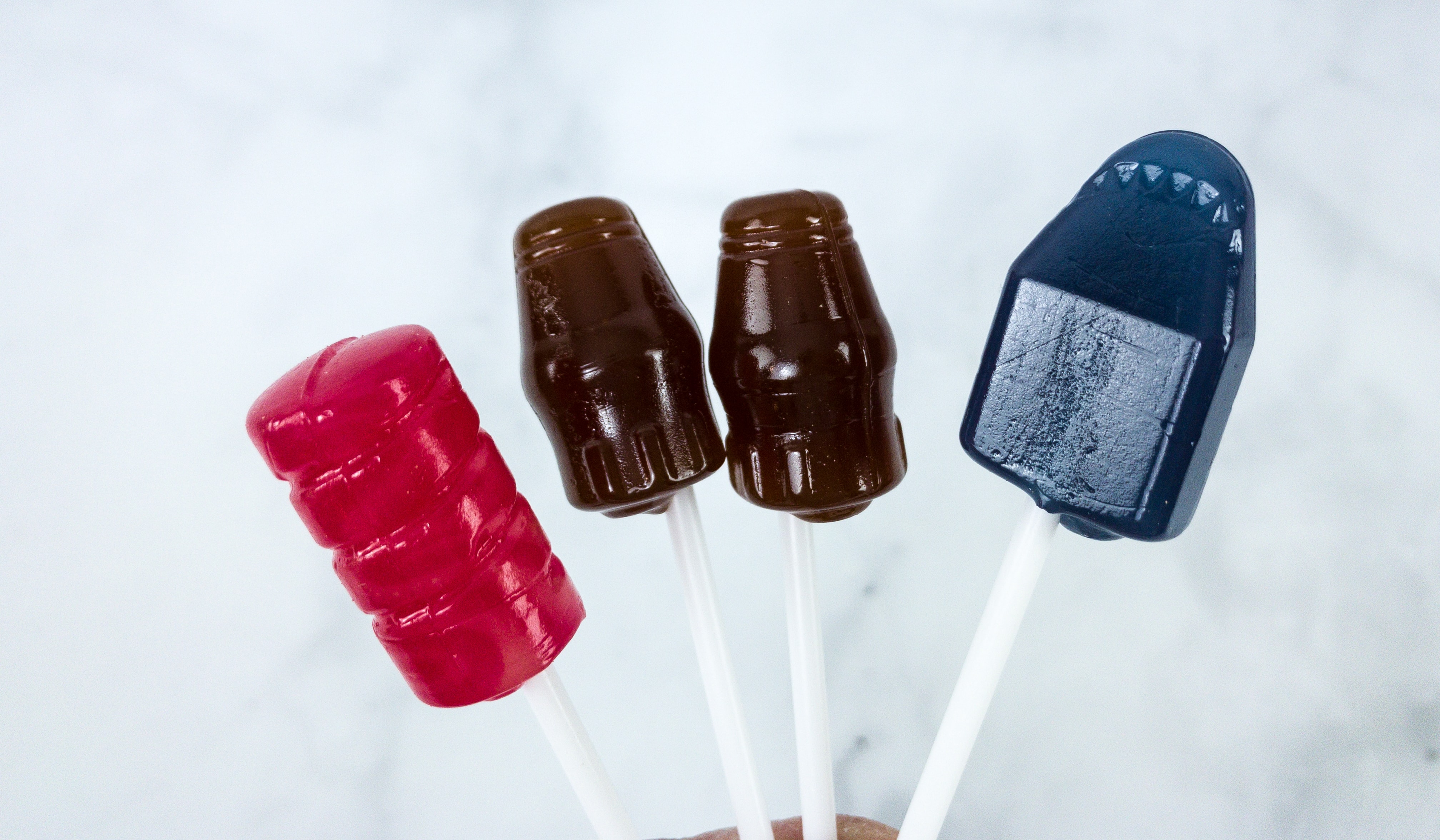 Lollipops. We got 4 flavored lollipops that come in different flavors and shapes. They're sweet and tasty, no wonder they're quite popular in South Korea.
Happy Moments Choco Pie. Who doesn't like choco pies? This one from Lotte, in particular, is very good! The pie to chocolate ratio is just perfect and you can have a balance of everything in each bite!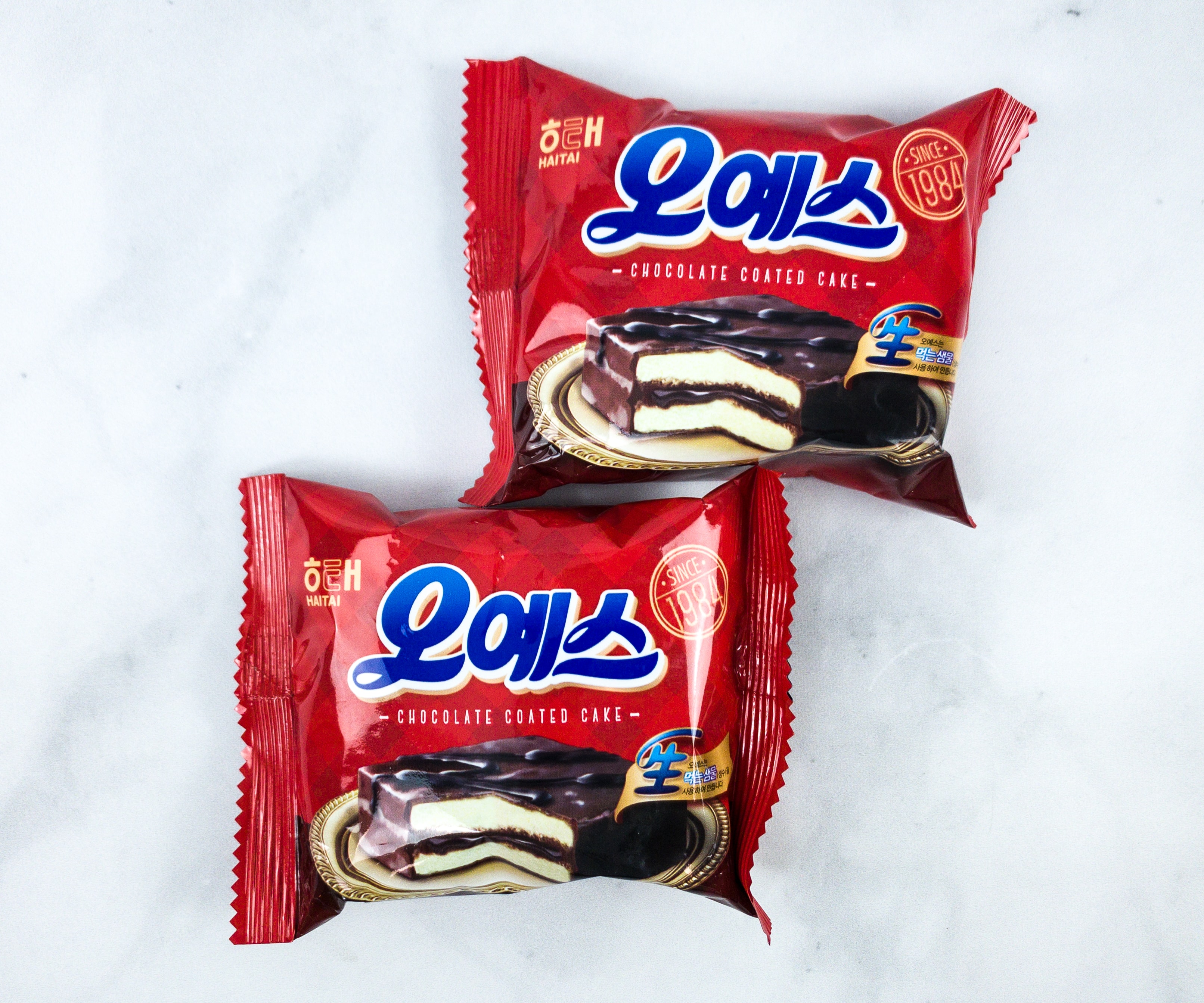 Chocolate Coated Cake. Another yummy snack! I like how these are individually packed because I can easily shoot them in my bag and consume later. They're so good, it will surely give you a quick fix to your chocolate cravings!
This month's Korean snacks were so good, the whole family enjoyed them! There are a bunch of chocolaty treats, as well as candies that my kids loved. My favorite for this month would be the mild chocolates because they are satisfying without much sweetness! The peach-shaped candy comes in at a close second because it's super delicious, I can seriously imagine eating a juicy peach while nibbling on it! Overall, I am really happy with everything I got in this box and I'm looking forward to the next box!
What do you think of Korean Snack Box?