jiyūbox is an exciting Canadian subscription box focusing on natural beauty, self-care, jiyūbox is based in Vancouver (I loooove a local box!) and they feature skincare brands that line up with their mission statement of providing natural, effective, safe skincare and beauty products. Everything included is cruelty-free! The box ships quarterly and in addition to the recurring subscription model they also do one-time personalized boxes to gift.
DEAL: Get 10% off your first box! Use the coupon code HELLOBOX10.
I'm so excited to see what's inside this box, so let's dive right in!
The information card is an adorable design that opens to include information on the box's theme as well as information on the products included. The winter box focuses on a hopeful shift into warmer spring weather.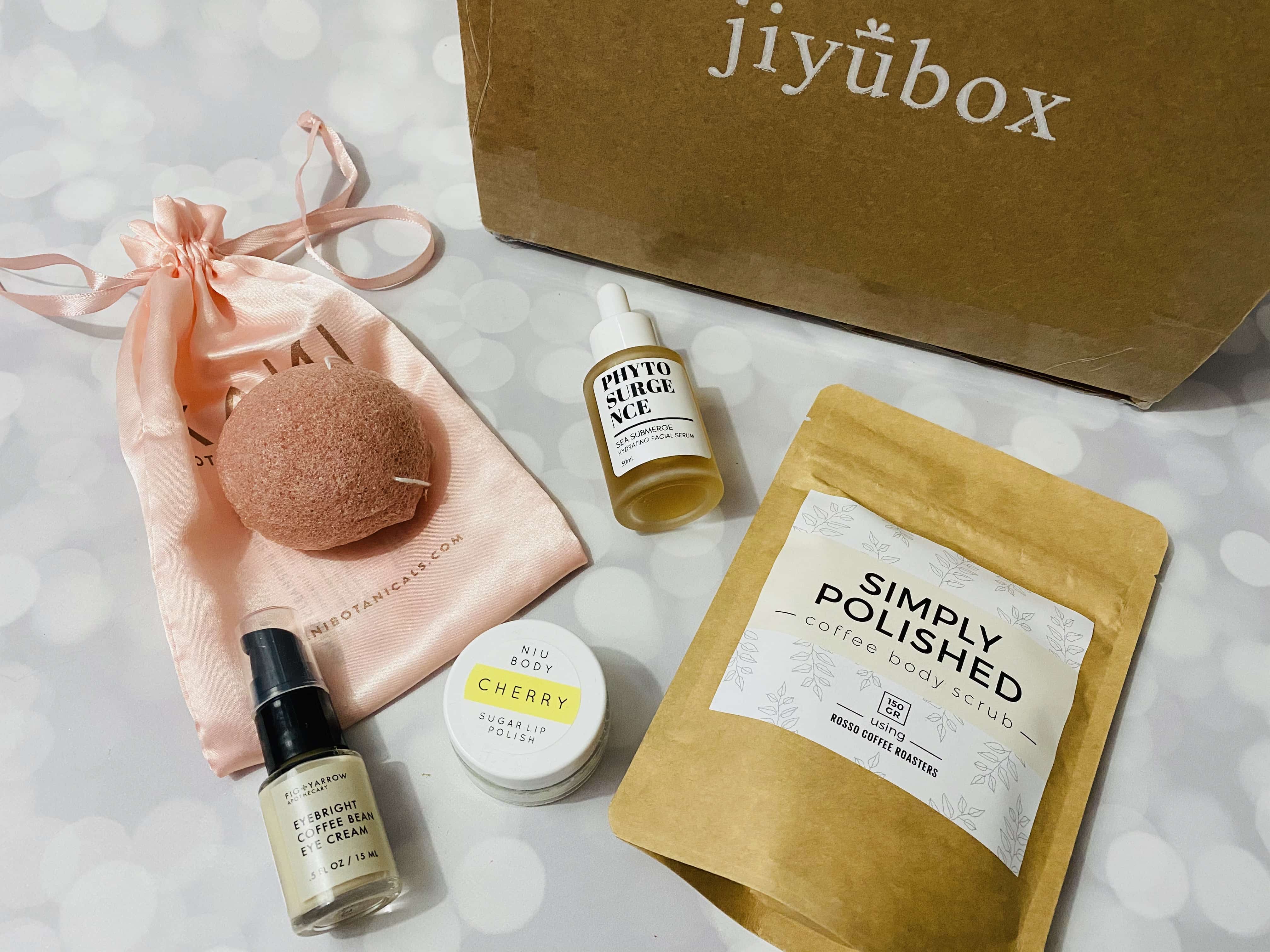 Here's everything in the Spring box!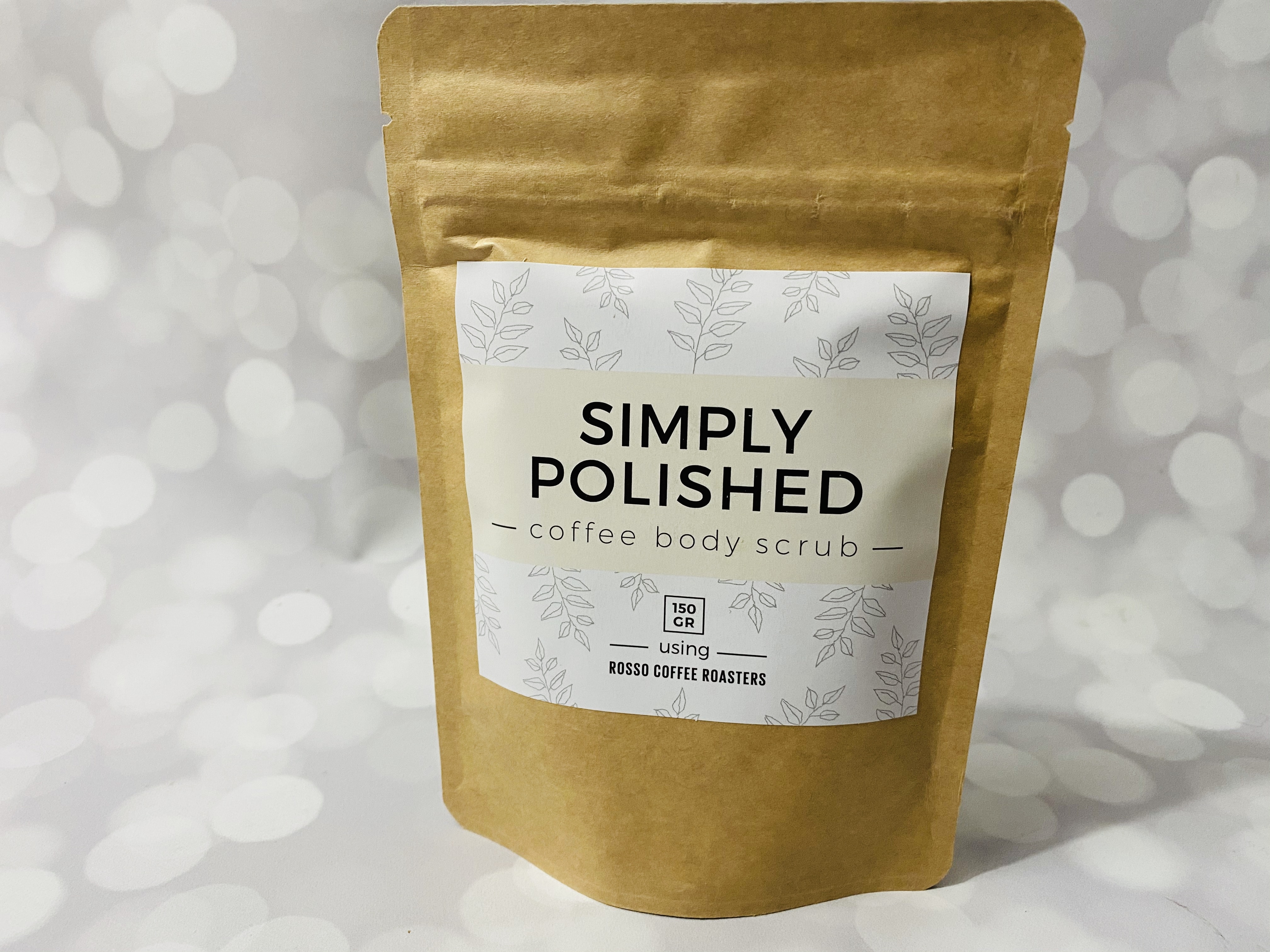 Simply Polished Coffee Scrub ($15.80 USD) — Grains of coffee and cane sugar make this a scrubby treat for your skin. It also has coconut oil to keep skin soft and a hint of cinnamon!
Kani Botanicals Konjac Sea Sponge ($10 USD) — Konjac is a natural sea sponge that softens and expands when it's wet to offer a gentle exfoliating experience. This one has pink clay in it which is really gentle as well and improves skin's hydration, elasticity, and softness.
Sea Submerge Hydrating Facial Serum ($15 USD) — A serum packed with marine botanicals like algae, kelp, and an interesting ingredient called SEACODE which is a fermented ingredient derived from marine bacteria that has shown effectiveness in producing collagen and proteins in the skin.
Fig & Yarrow Eye Cream ($36 USD) — Caffeine is a popular ingredient for under eye treatments because of its high content of fatty acids. Fatty acids are what keeps skin looking plump and firm, and in addition coffee beans also have anti-inflammatory properties as well. This eye cream also contains botanical fruit and herbal ingredients, as well as nourishing oils and shea butter.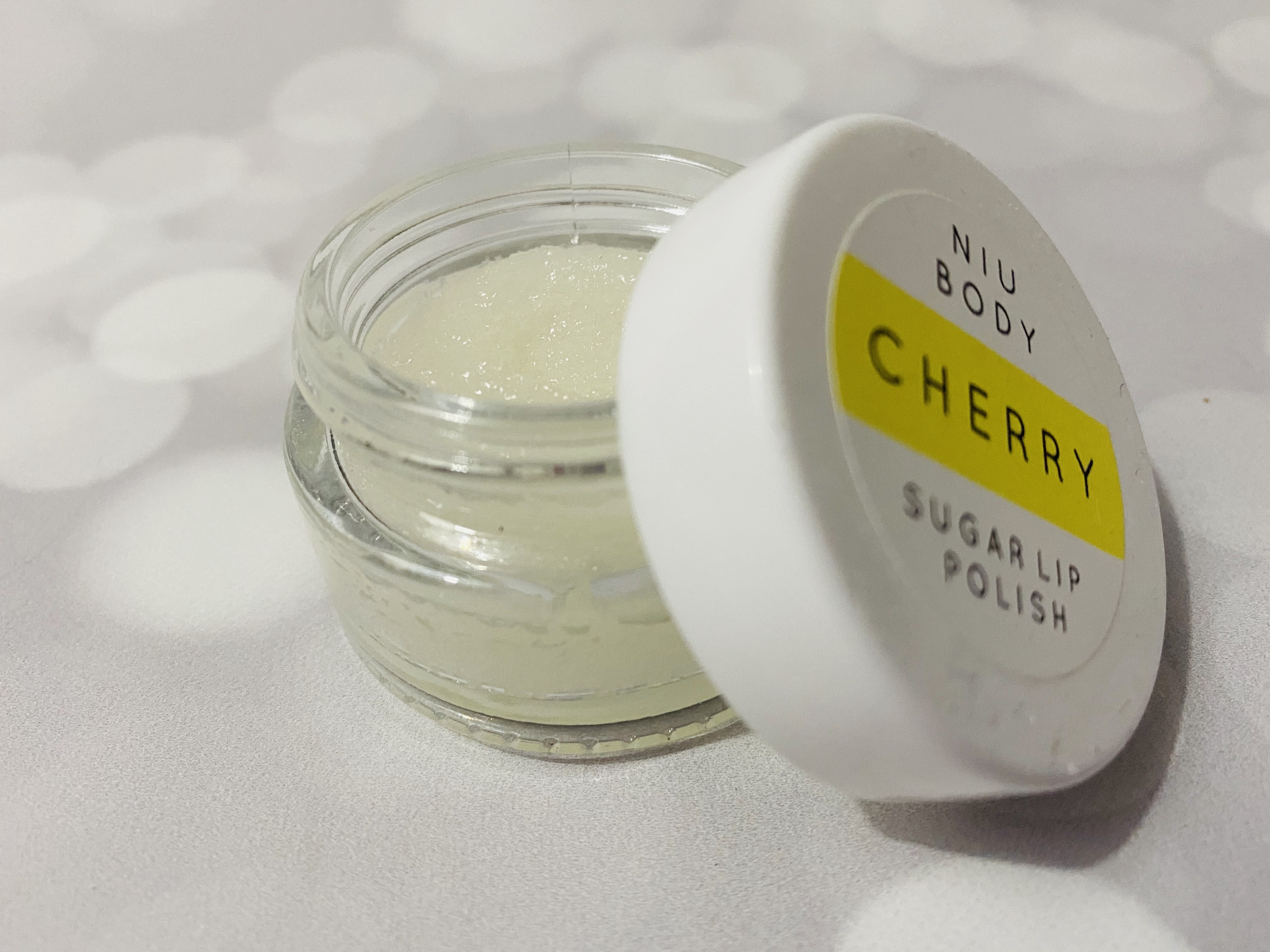 Niu Body Cherry Lip Polish ($10.75 USD) — Slough the dead skin off your lips and keep them kissable and soft with a good sugar polish. Niu Body's sugar polish contains nourishing oils like coconut, Vitamin E, and a natural cherry flavouring. I found this scrub to be very waxy, which holds it together as you're scrubbing but doesn't feel very pleasant on my lips. The cherry flavour was mild and inoffensive.
The spring box had a great value and some really great items! I was excited for the konjac face sponge and would love to see useful tools like this in future boxes!
What did you think of this Canadian subscription?