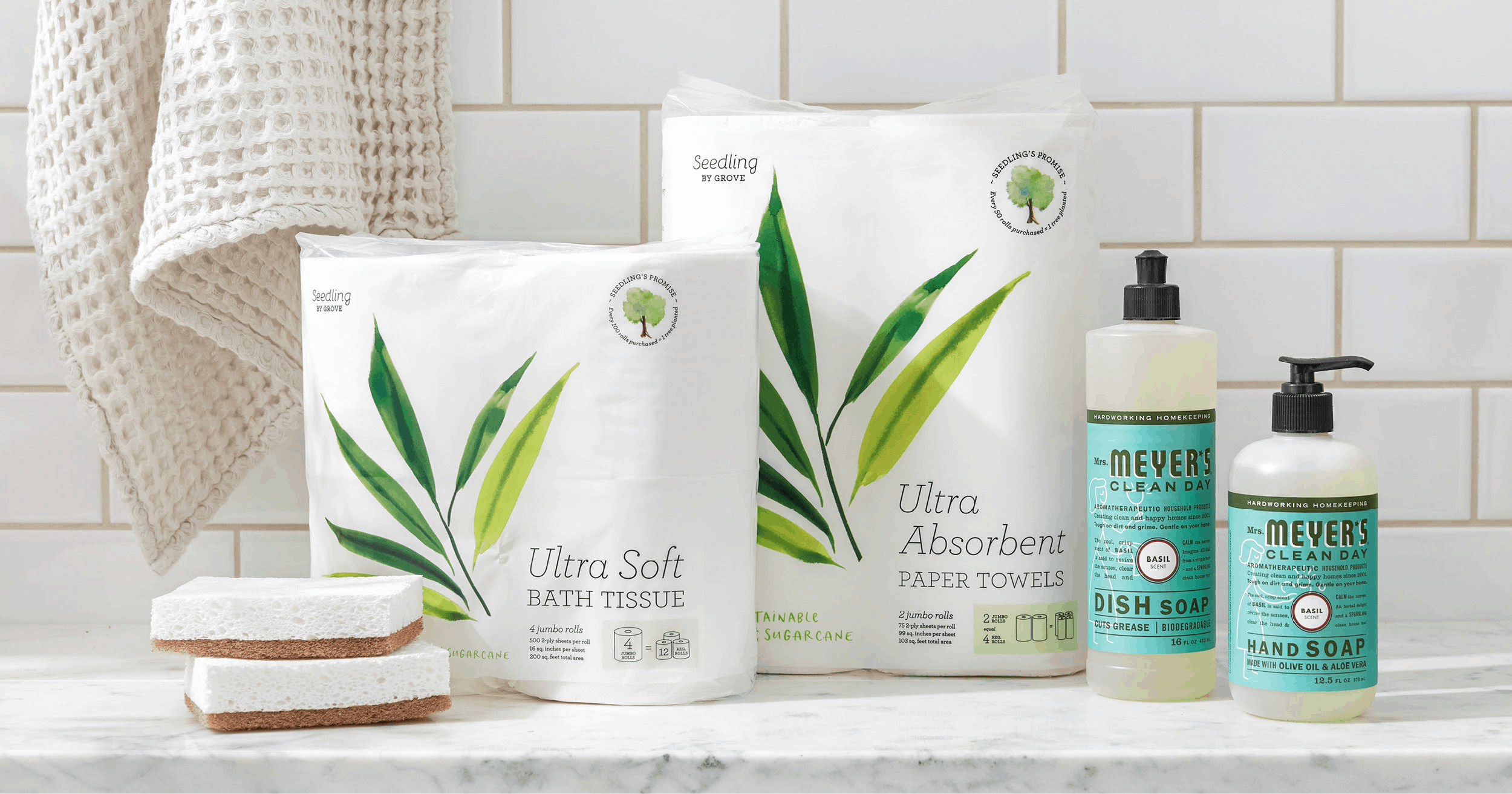 Time to clean up! Grove Collaborative has great new subscriber deals to take advantage of when you sign up with a $20 minimum order.
When you start your subscription with a $20 purchase you'll get a new subscriber Bundle FREE!
About the Seedling Set:
Seedling by Grove Collaborative is a new line of tree-free paper products that you can feel good about using. Instead of trees, they are made from bamboo and sugarcane, which are abundant and fast-growing grasses.
The Seedling Set includes:
Grove Collaborative's All Purpose Cleaner Concentrate
Grove Collaborative's Glass Spray Bottle
Seedling by Grove Bath Tissue (3 Packs of 4 Rolls)
Seedling by Grove Paper Towels (2 Packs of 2 Rolls)
Seedling by Grove Facial Tissue (2 Boxes)
Seedling by Grove Pocket Tissues (1 Set of 8)
Free Shipping & VIP Trial
Grove Collaborative is an eco-friendly subscription service that allows you to quickly pick your favorite high-quality cleaning and household supplies and set up a customized schedule for their shipment to you. You'll pay the cost of the products (you can see the details on every product on the Grove Collaborative site), plus a $2.99 shipping charge. It's super easy to skip, move around your dates, and change your products!
After your FREE 60-day trial, the VIP membership automatically renews for the $19.99 year rate.
Read our Grove Collaborative reviews to find out more.