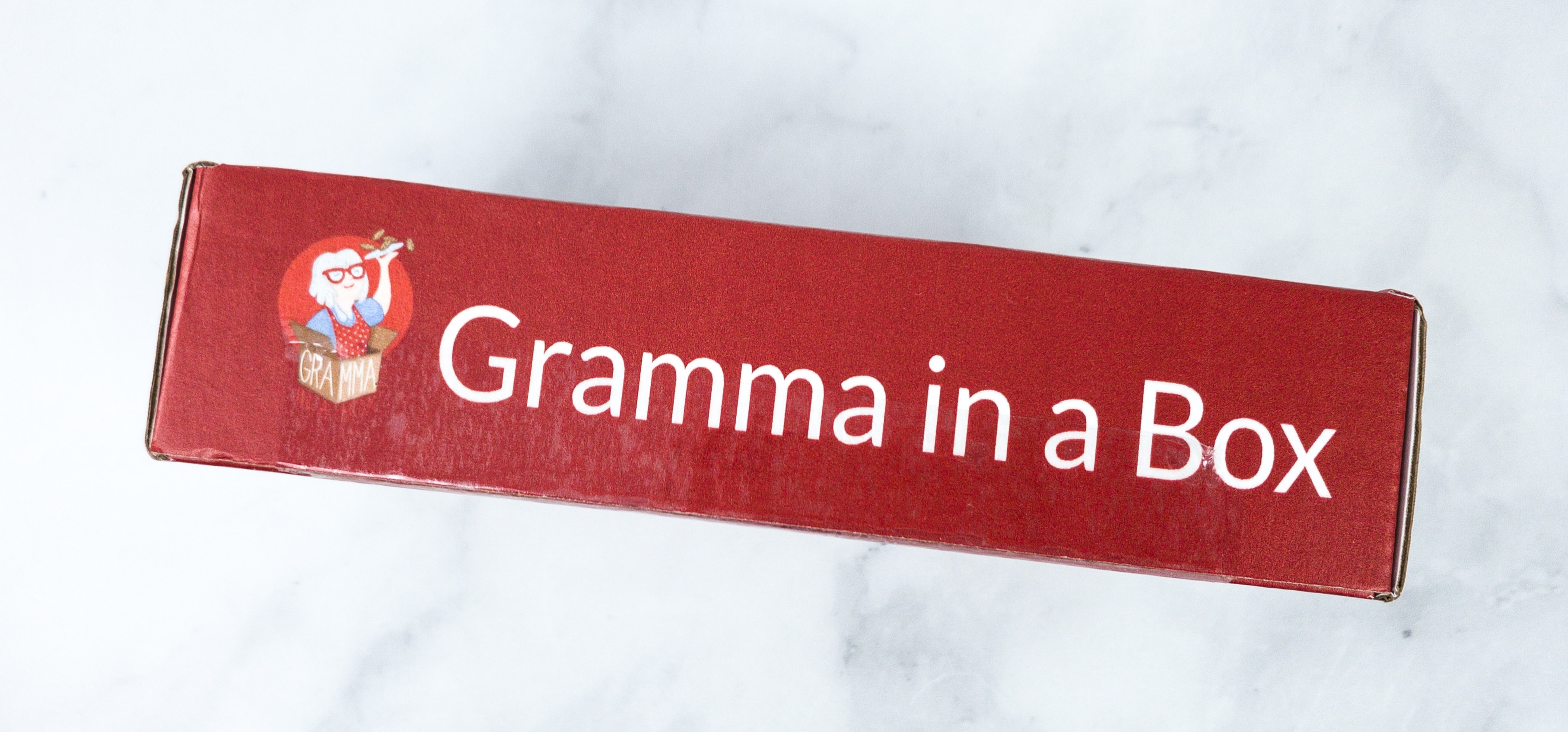 Gramma in a Box is a monthly subscription for kids (from a real Grandma!) that sends homemade cookies with frosting and sprinkles along with two easy candy crafts to make at least 15-20 edible treats.
DEAL:  Get $10 off when you signup for a 3-month plan! Use coupon code 10off.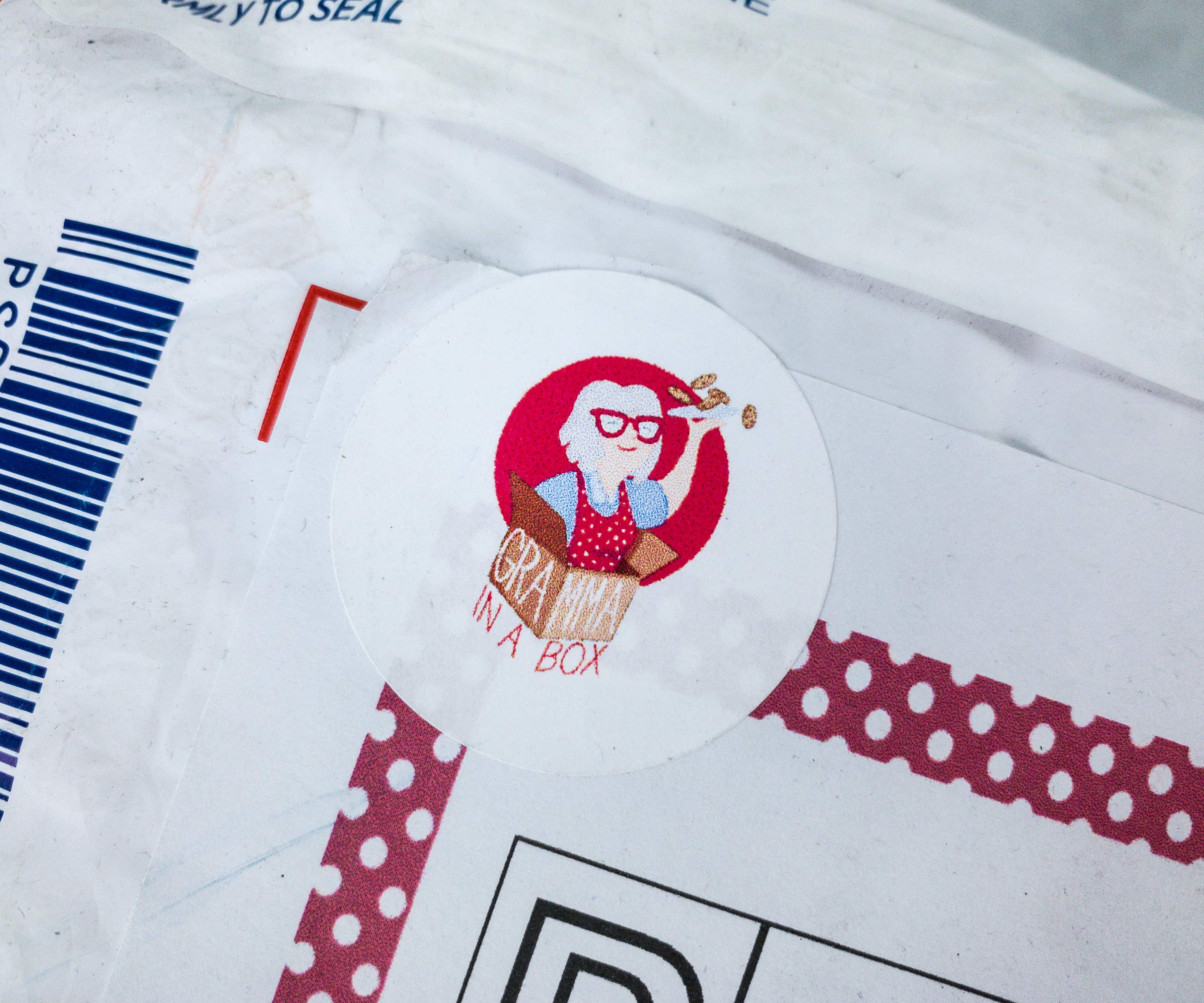 As usual, the packaging included a Gramma in a Box sticker!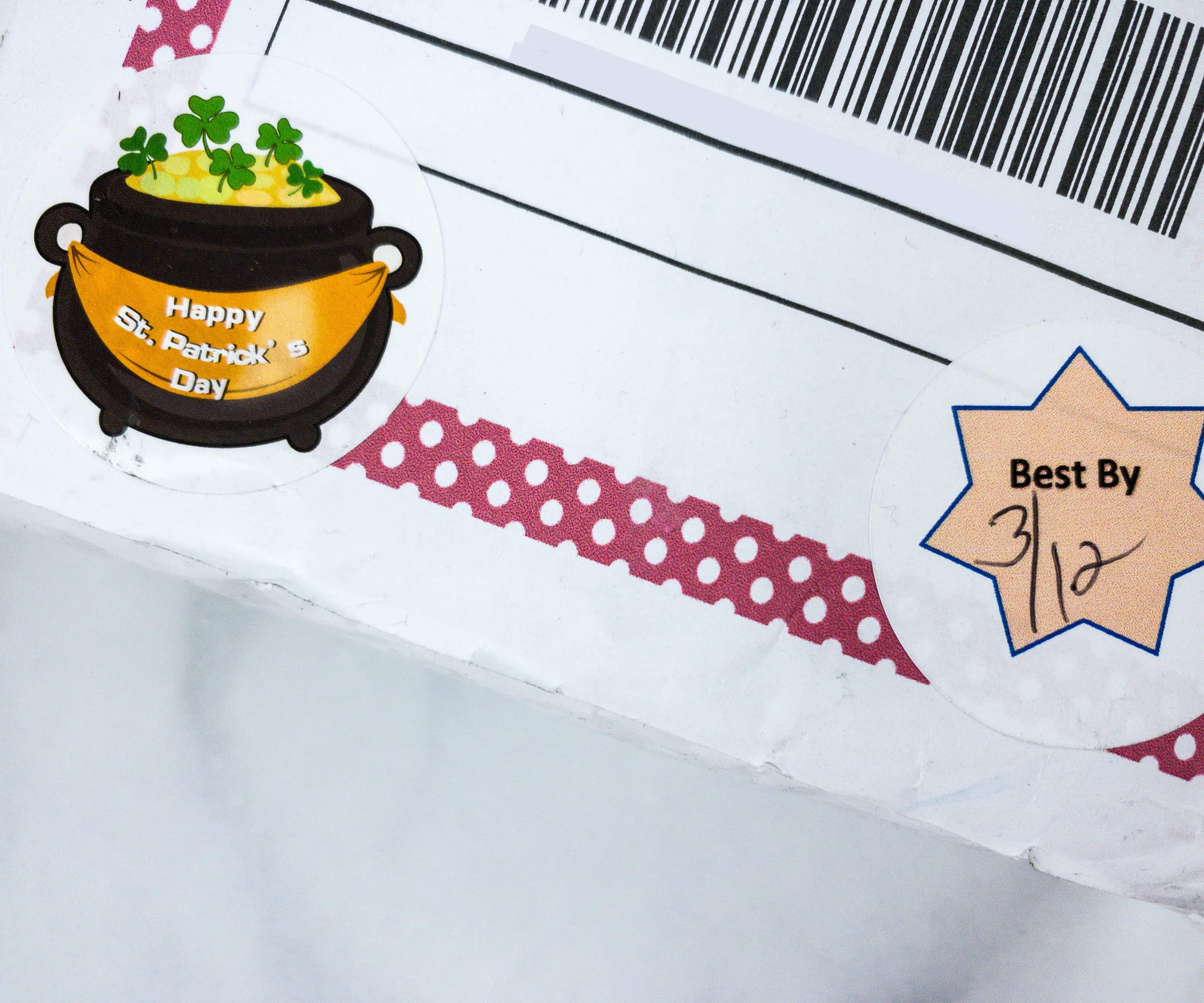 There's also a St. Patrick's Day sticker!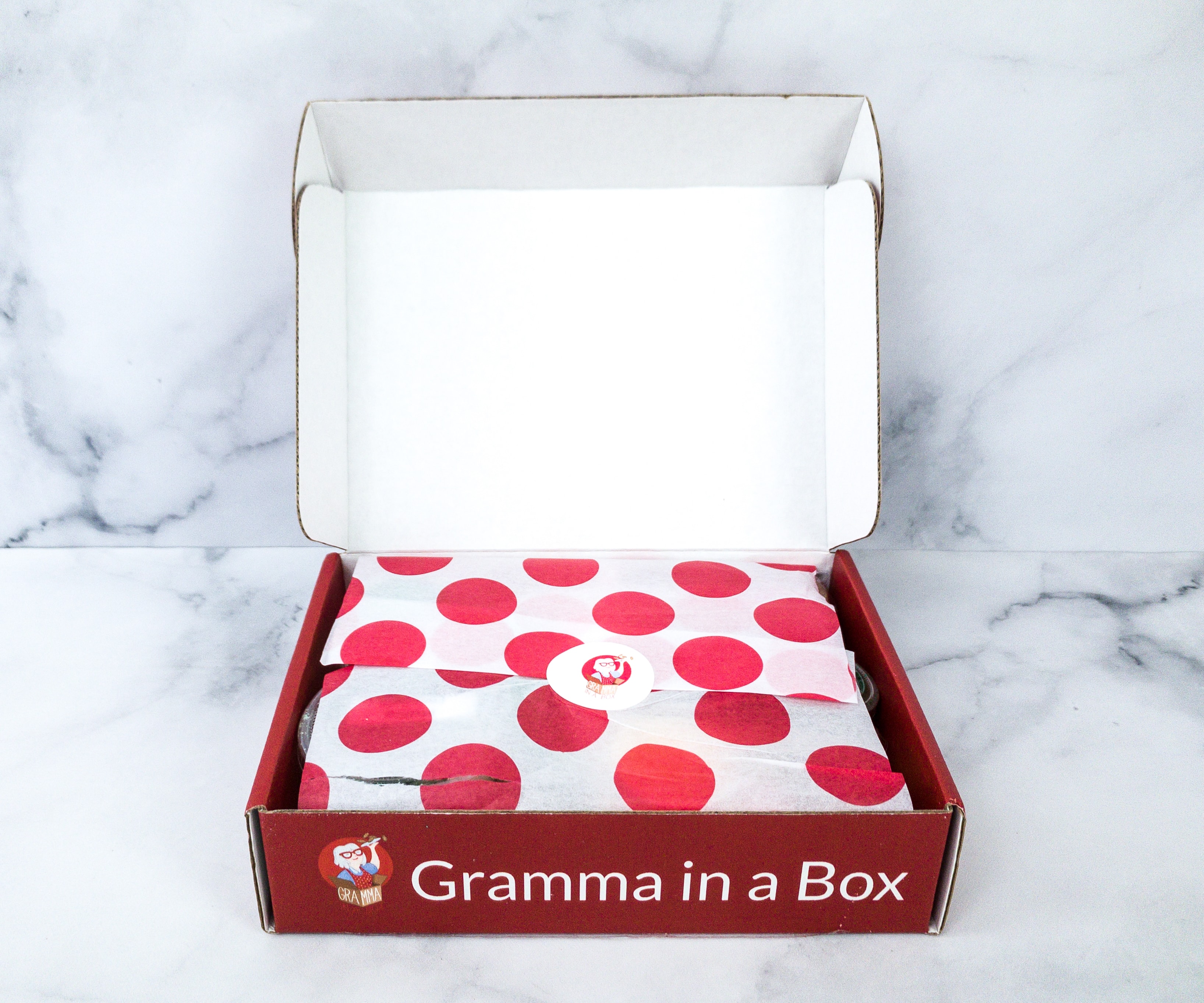 The kit shows up bundled neatly together under some cute red polka dots tissue.
All the items come in separate plastic containers.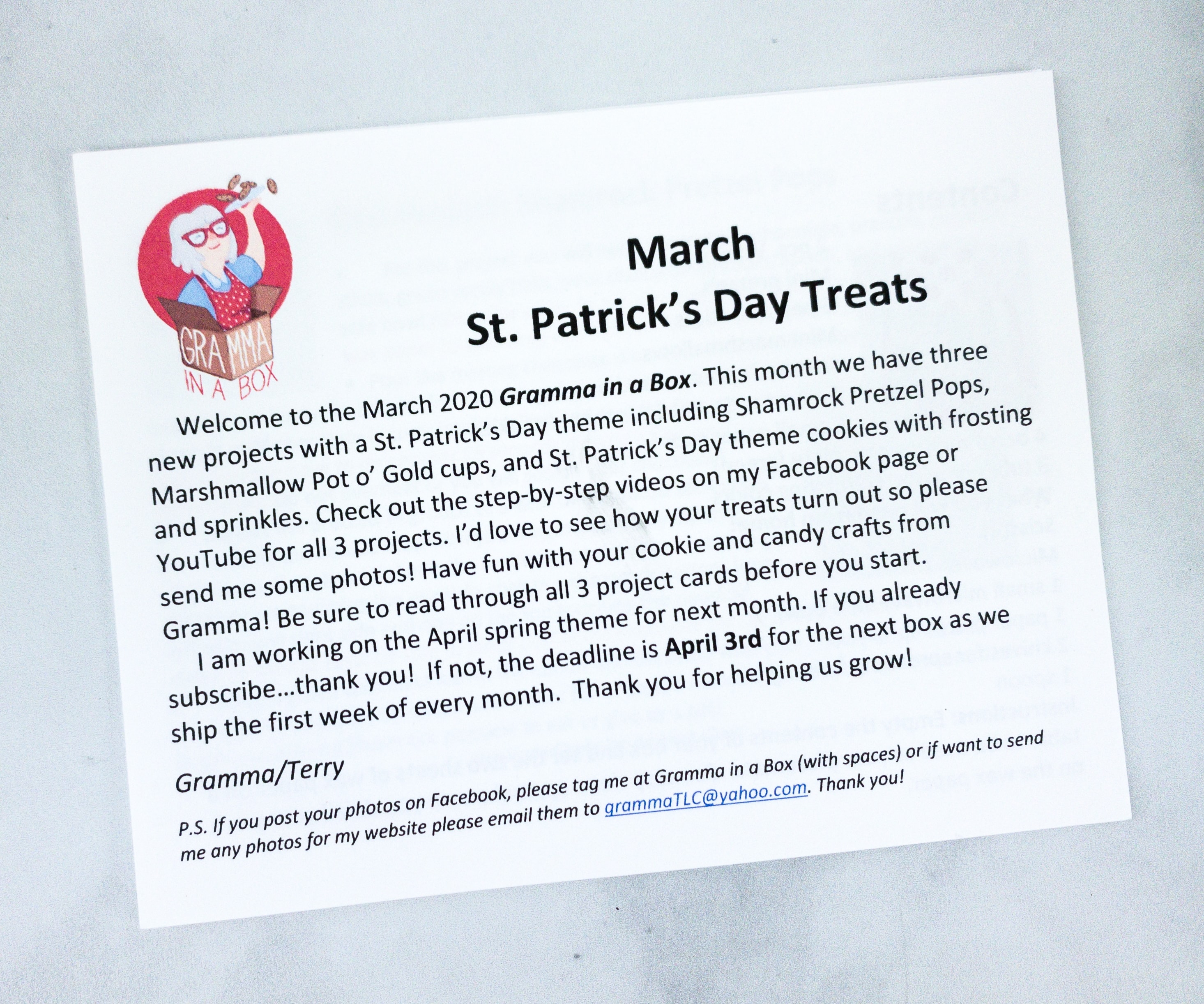 The card has a message from Gramma Terry! This month's box is all about St. Patrick's Day Treats.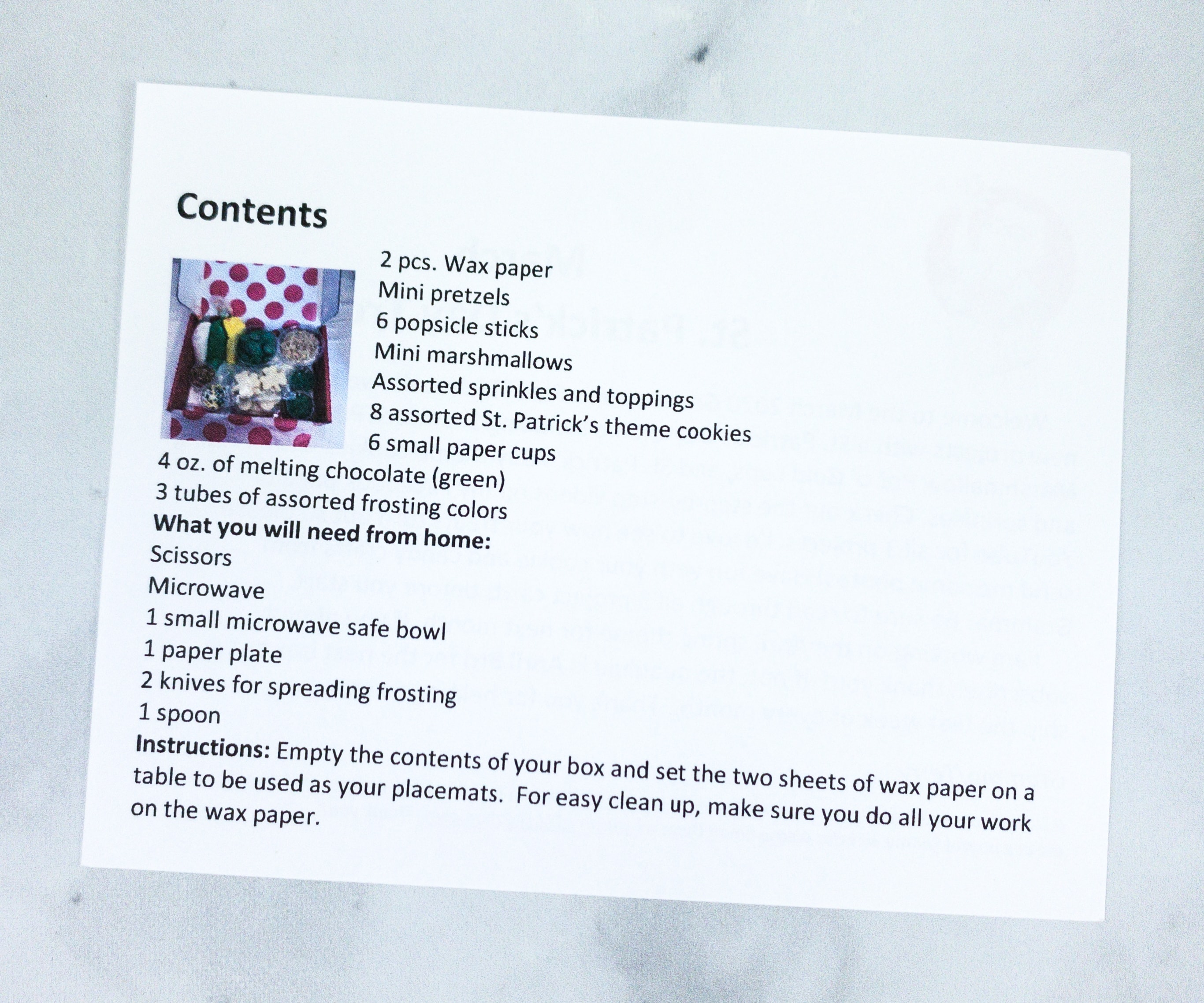 At the back is a list of all the items from the box and the items you need from home.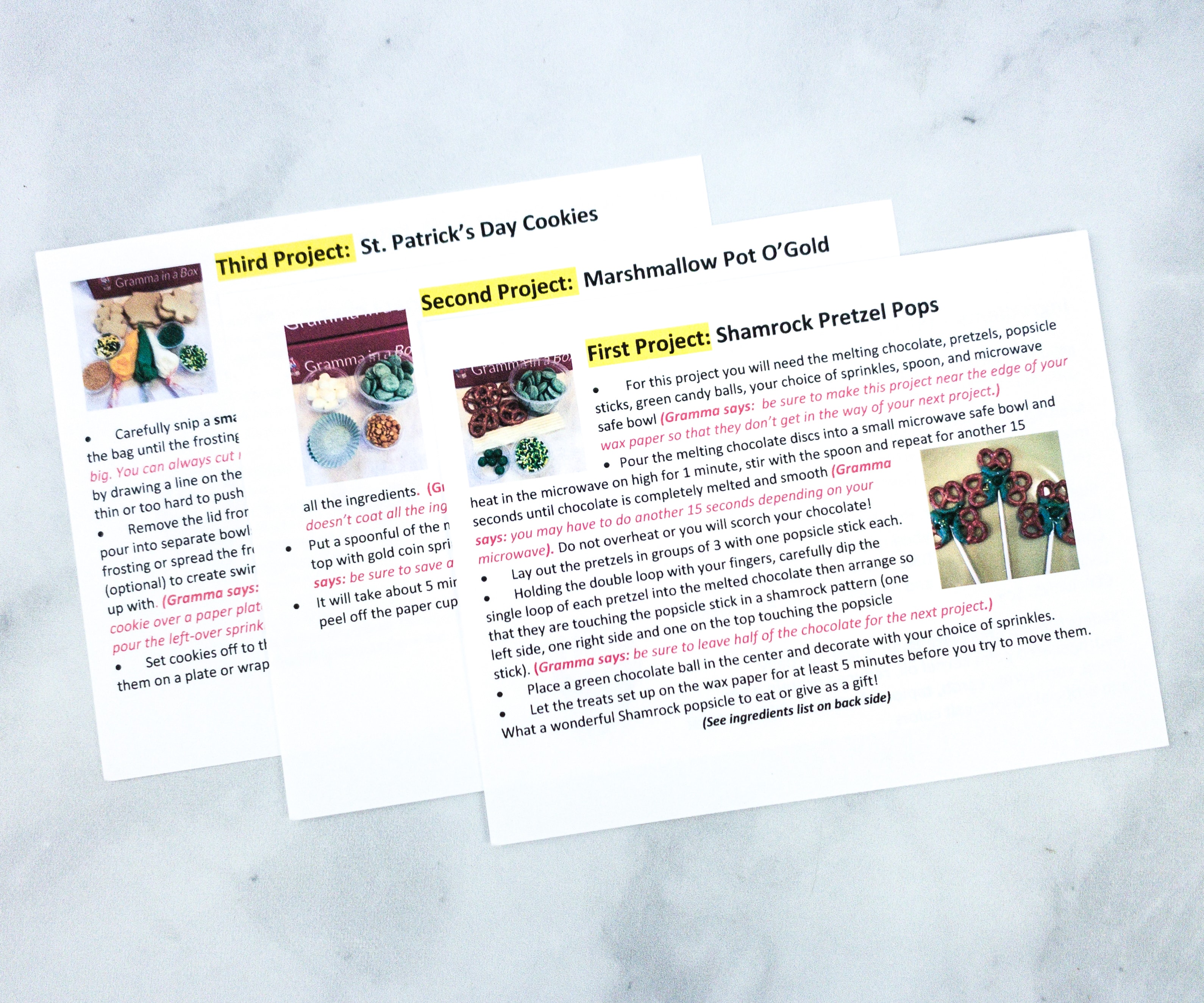 Every month, 3 projects are included in the box. This month, we are going to do Shamrock Pretzel Tops, Marshmallow Pot O' Gold, and St. Patrick's Day Cookies. Each of the cards has step by step instructions with a few images.
Featured on the other side of the card is the list of ingredients for each recipe.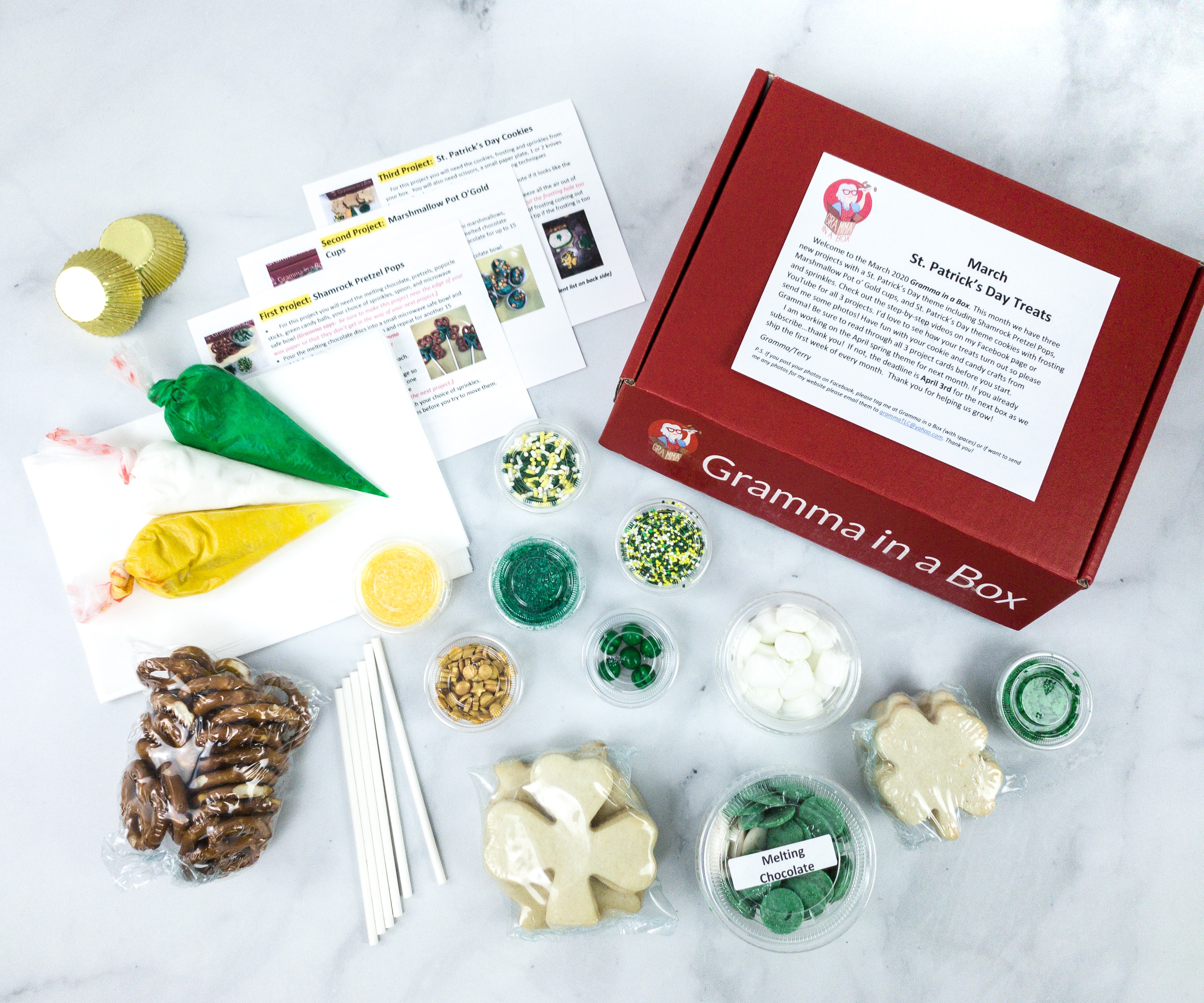 Everything in our March 2020 box!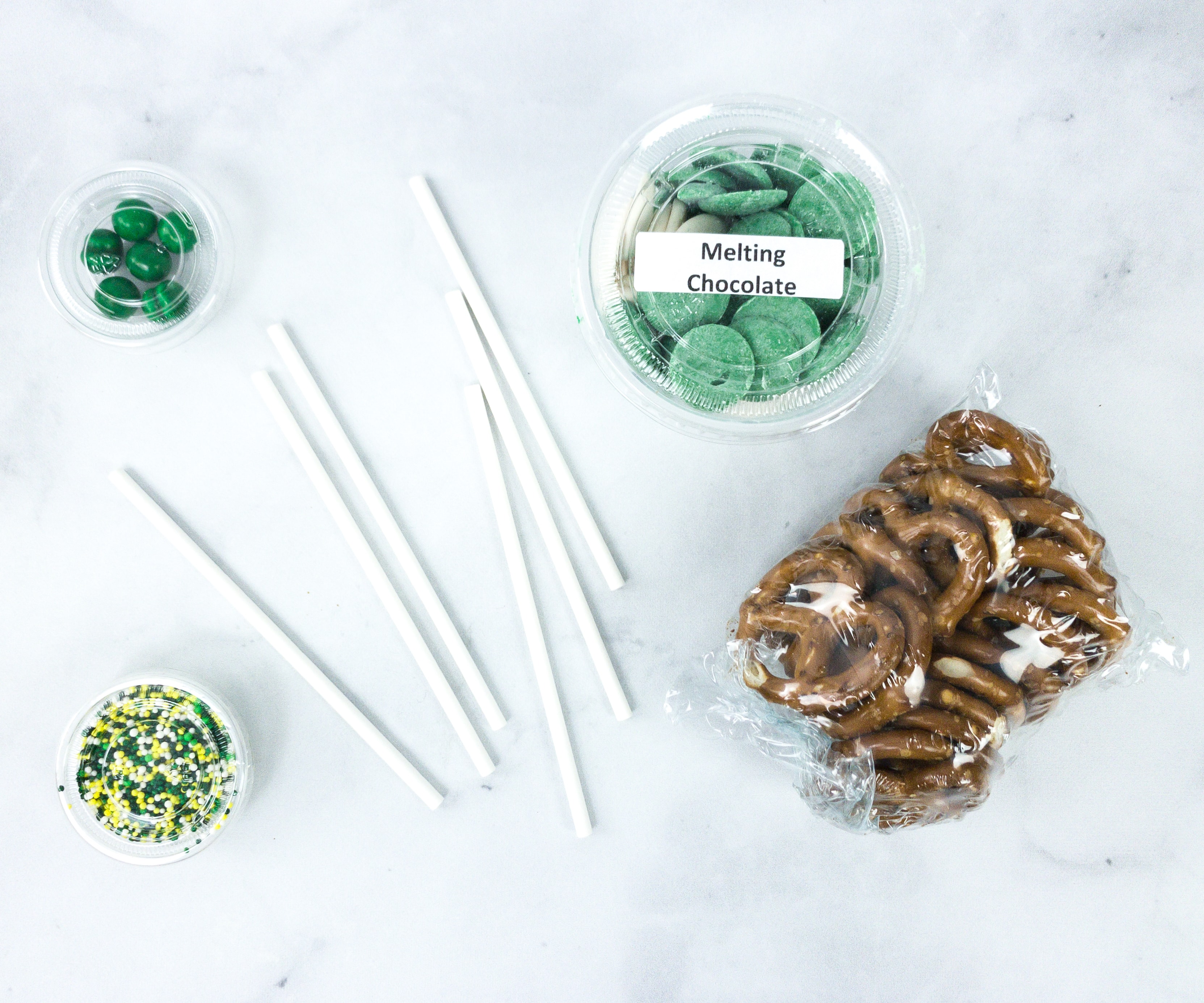 First Project: Shamrock Pretzel Pops. For the first project, we used pretzels, popsicle sticks, green-colored melting chocolate, sixlets (round chocolate balls), and some candy sprinkles.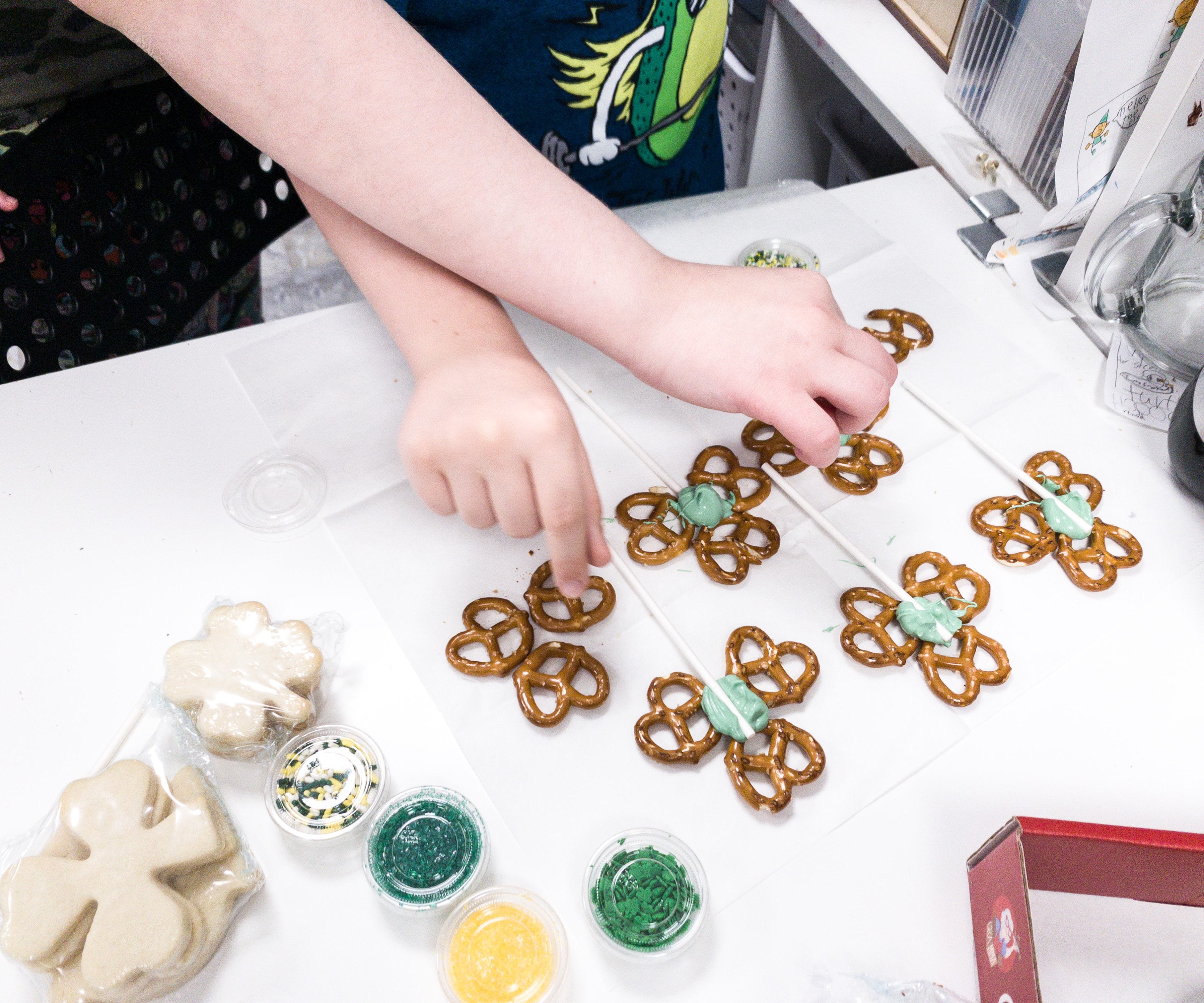 Before anything else, we melted the green chocolate in the microwave. Then, my kids started to arrange the pretzels on the wax sheet. There should be 3 pretzels around each stick so they look like shamrocks. The melted chocolate is the "glue" that will keep the pretzels together!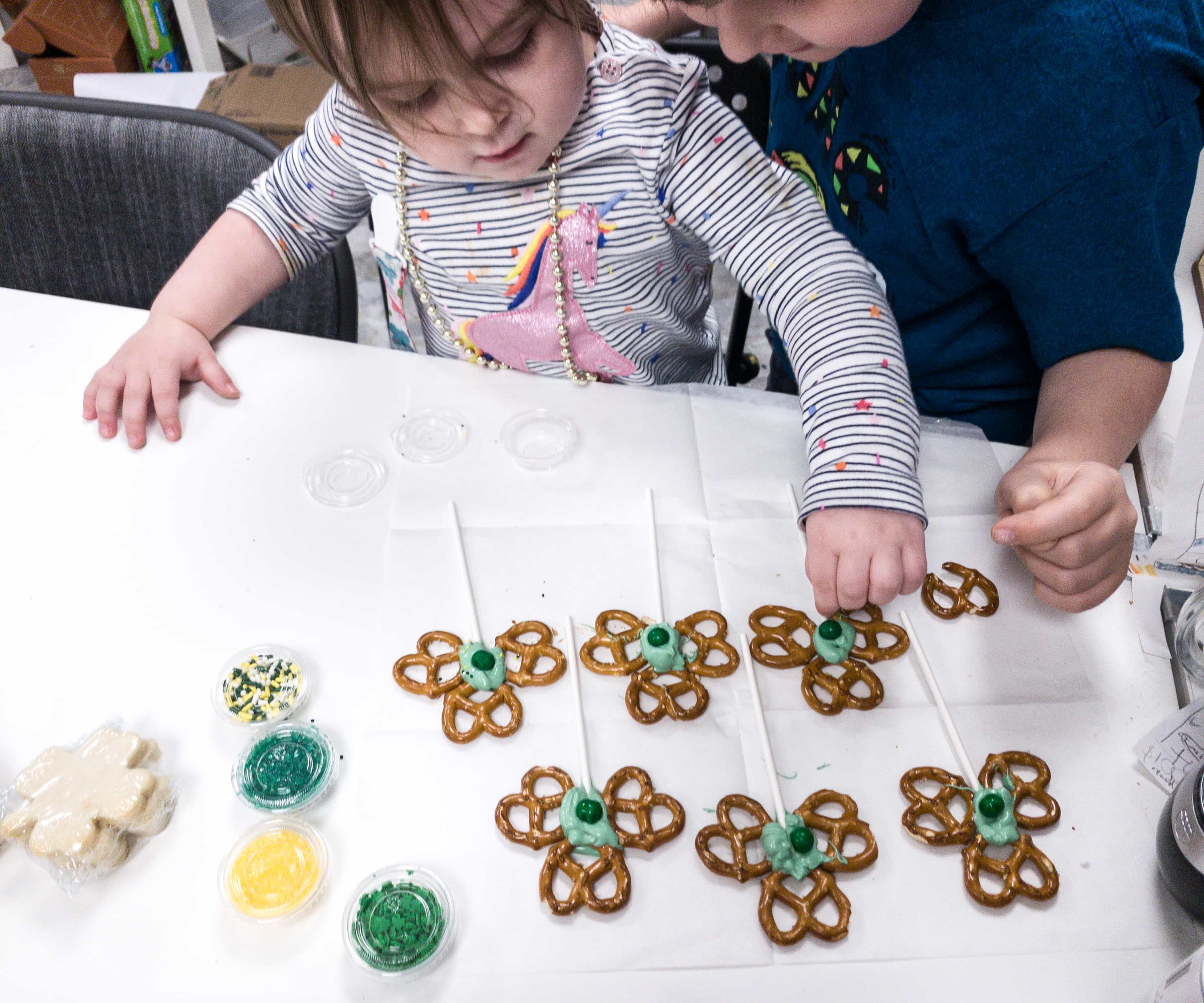 After putting melted chocolate in the middle of the pretzels and the stick, they started decorating it! My youngest daughter put one round chocolate ball on each shamrock and also topped them with sprinkles.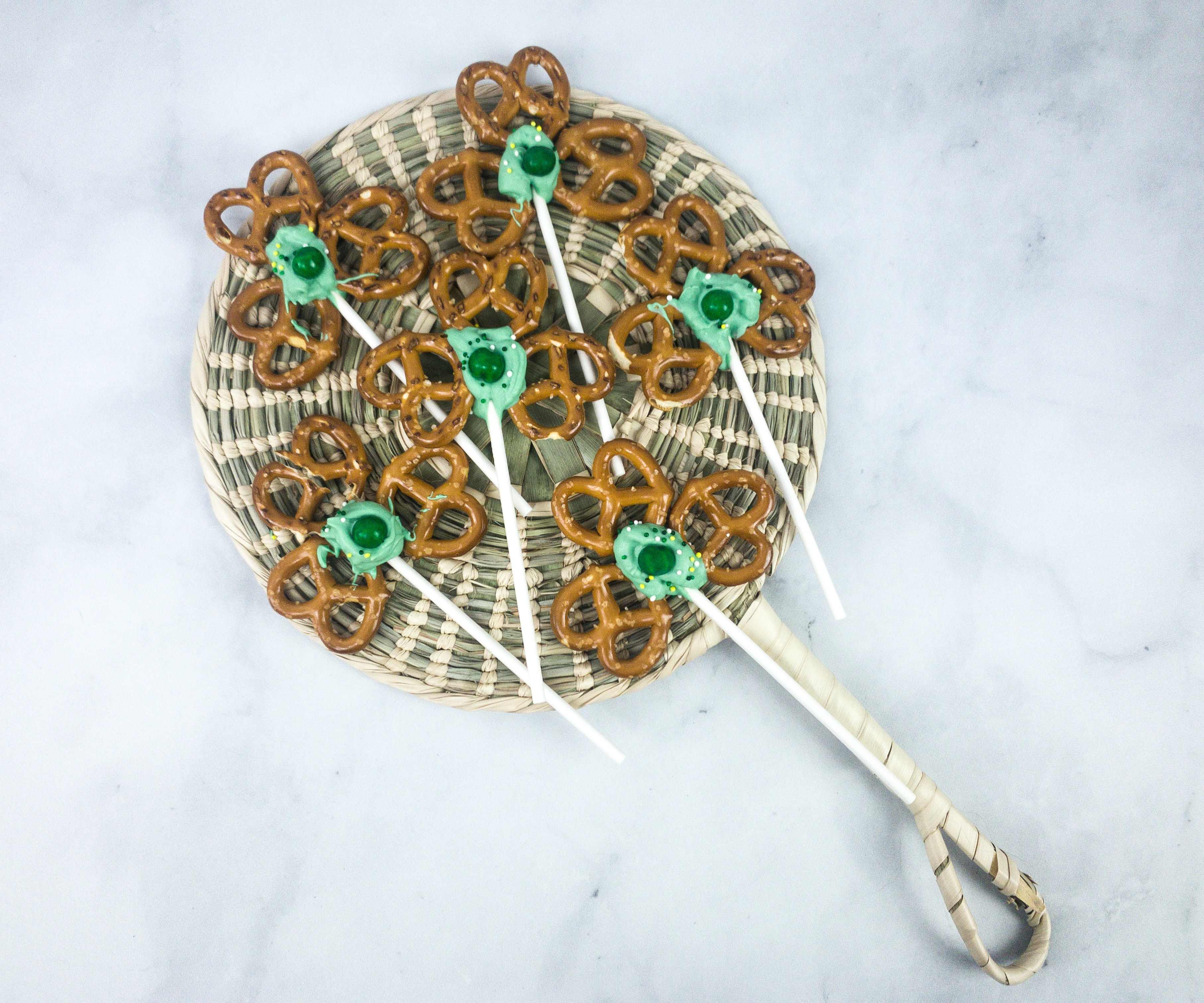 The ingredients were good for 6 pretzel pops. The finished products look so cute!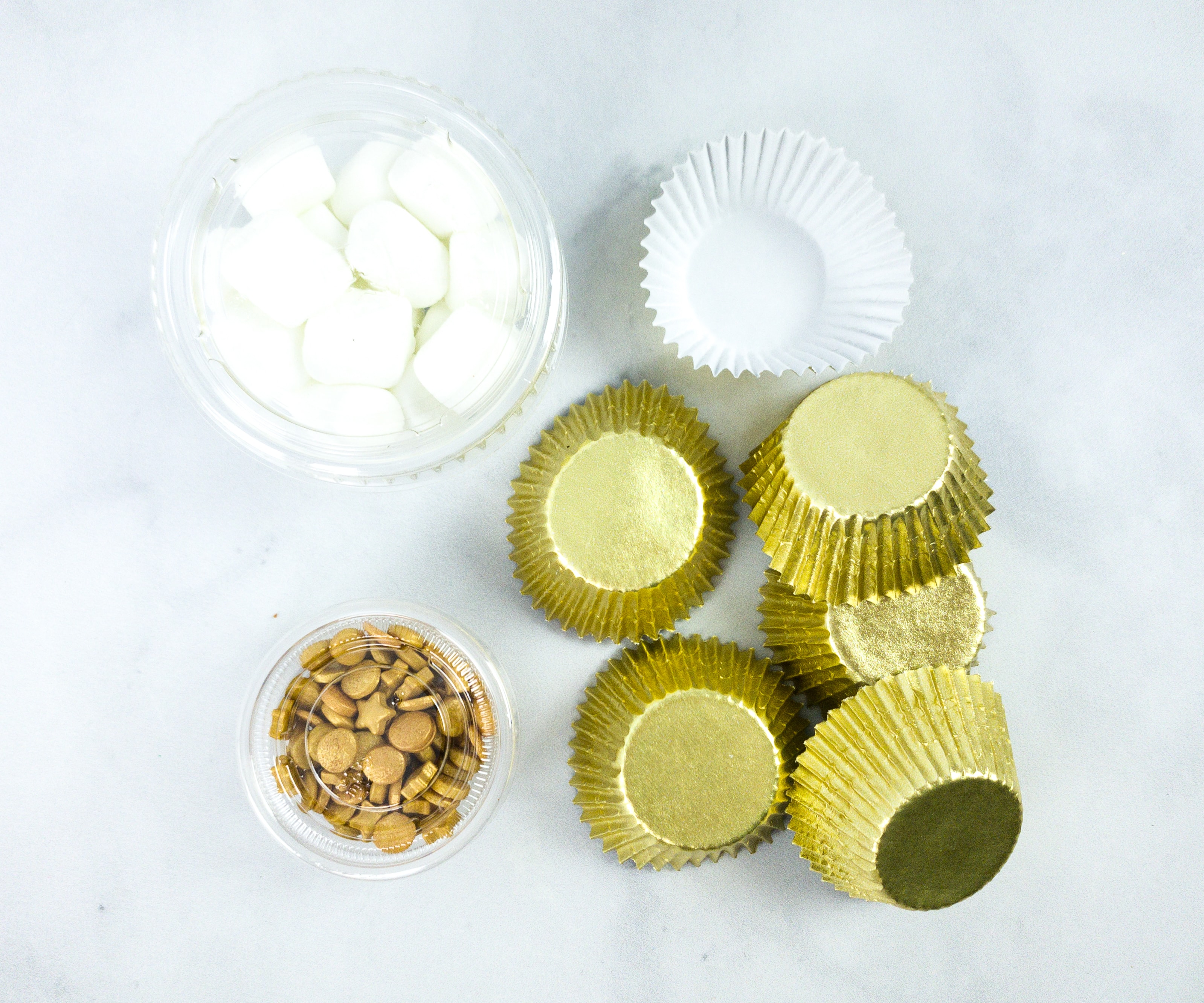 Second Project: Marshmallow Pot O'Gold. For the second project, we have marshmallows, candy sprinkles, and golden paper cups!
We used the remaining melted chocolate from the first project. We added the marshmallows in it and my youngest daughter took part in making sure that the marshmallows are well covered by the chocolate!
Now, it's time to assemble them in the cups. Just put some chocolate-covered marshmallows on the paper cup and then top them with the candy sprinkles!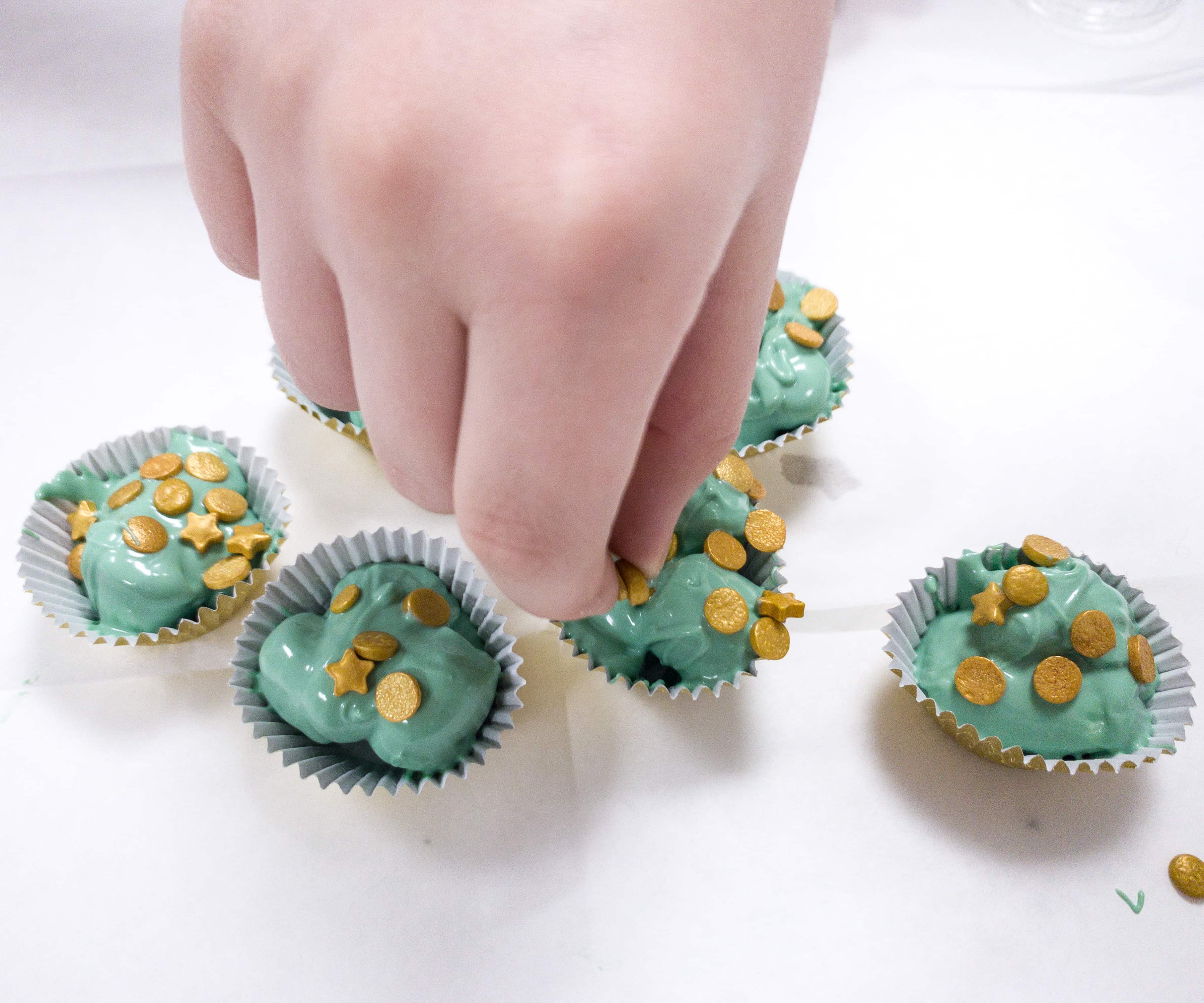 The marshmallows were well covered with the chocolate. The candy sprinkles also made them more appealing!
Just like the pretzel pops, we also have 6 of these yummy Pot O'Golds!
Third Project: St. Patrick's Day Cookies. Every box has ingredients for cookie decorating! This month, we have Shamrock and Pot O'Gold cookies, 3 colors of frosting, and green candy sprinkles.
Here's my oldest daughter, decorating her shamrock cookies using the green frosting!
My youngest daughter also decorated her own cookies using the yellow frosting!
Here, she's concentrating really hard to cover the cookie with frosting. She enjoyed it!
After putting the frosting, she topped the cookie with the sprinkles!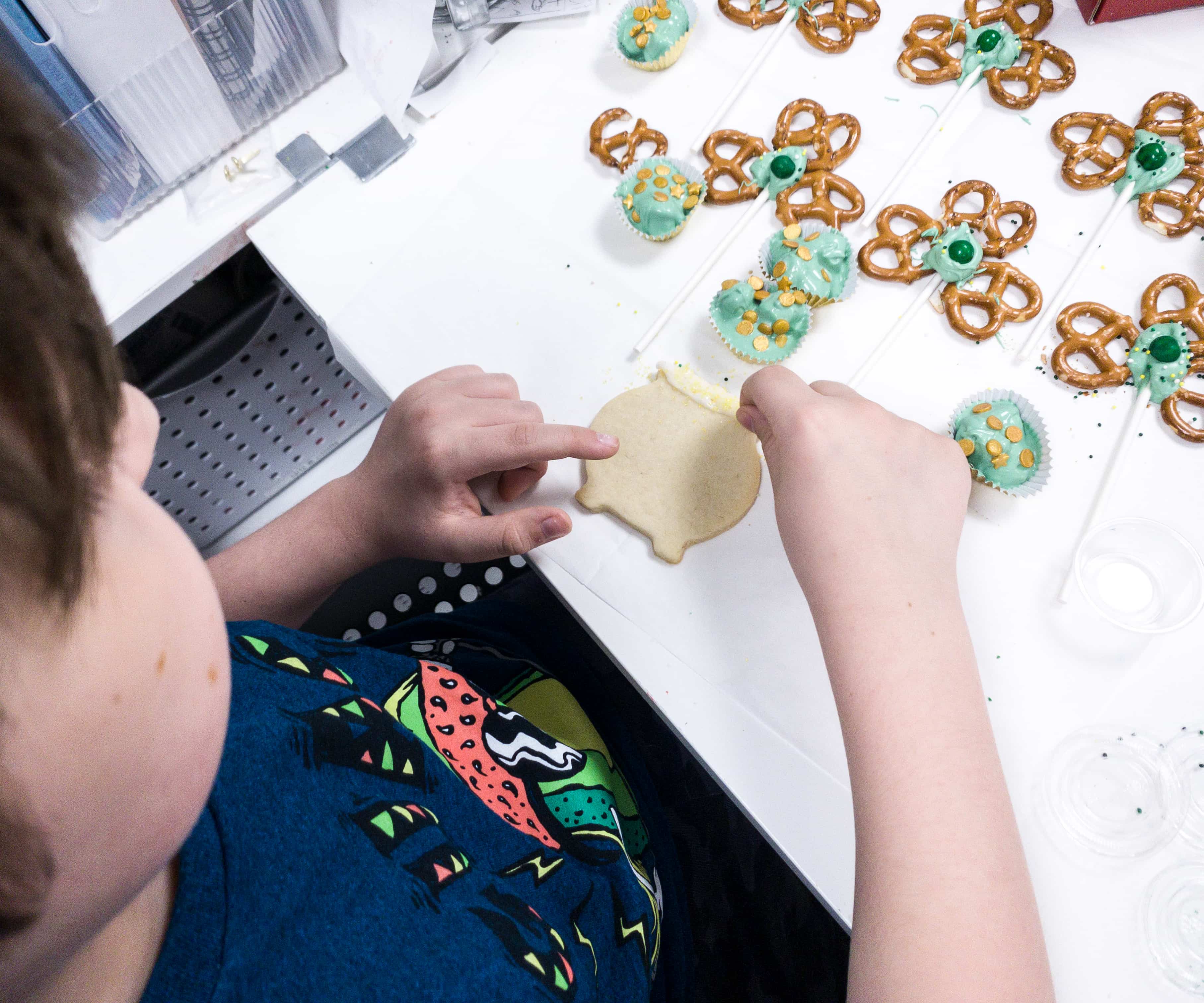 My son also grabbed the Pot O'Gold cookie and decorated it to his liking as well!
He used some of the leftover sprinkles from the other projects to make his Pot O'Gold cookie look more awesome!
Here are all the cookies we decorated!
We like Gramma in a Box's cookie decorating projects because it helps unleash my kids' creativity.
We're amazed by the finished products! They look so good!
Knowing that they had fun decorating these also makes me happy!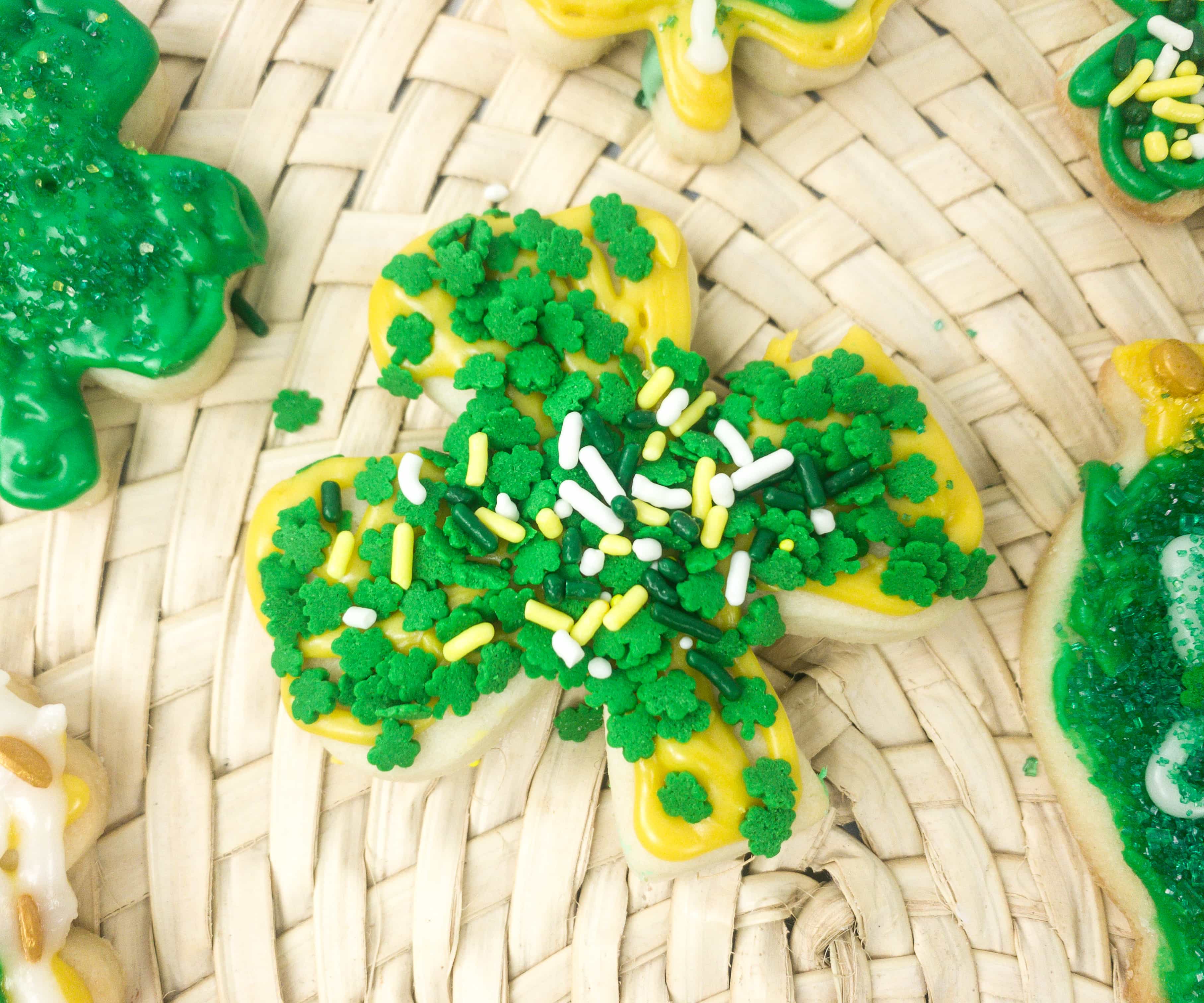 The only thing left to do is to munch on them!
We love all the St. Patrick's Day themed projects in this month's box!
Gramma In A Box's edible crafts is always fun and easy to make! My kids enjoy their projects a lot, and this month's box was not an exception. As always, the instructions are easy to follow and they already provide all the ingredients, so all we need to do is set up the table and start! My kids also love that they can unleash their creativity when it comes to cooking decorating, that's why it's always their favorite part. Overall, this is a wonderful box especially if you're looking for something to bond over with your kids!
What do you think about Gramma In A Box?