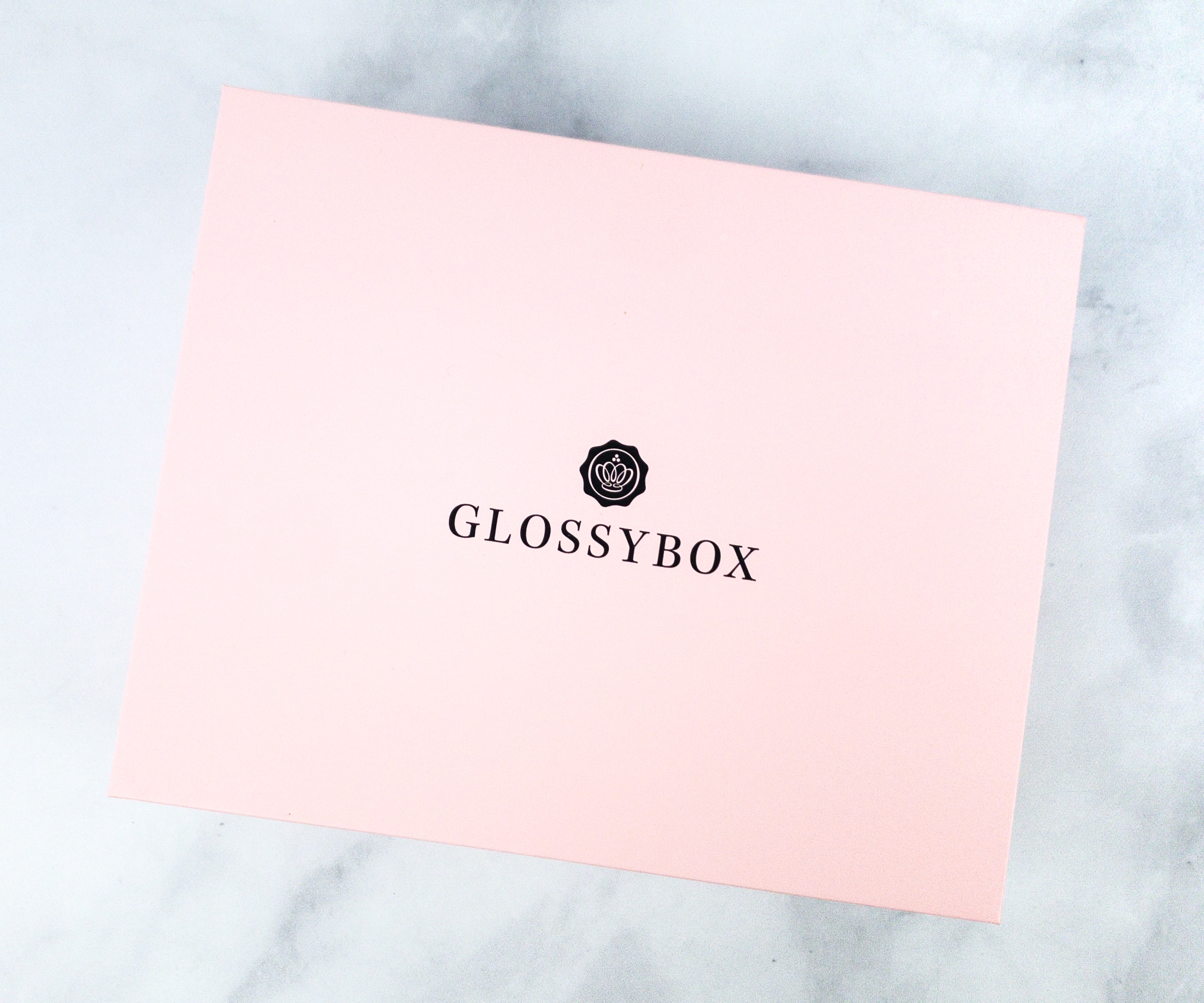 GLOSSYBOX is a monthly beauty subscription box with at least 5 luxury samples – many full sizes – per month for $21.  
DEAL: Save 22% on your first box. Use code: MARCH22 at checkout. Ends 3/31.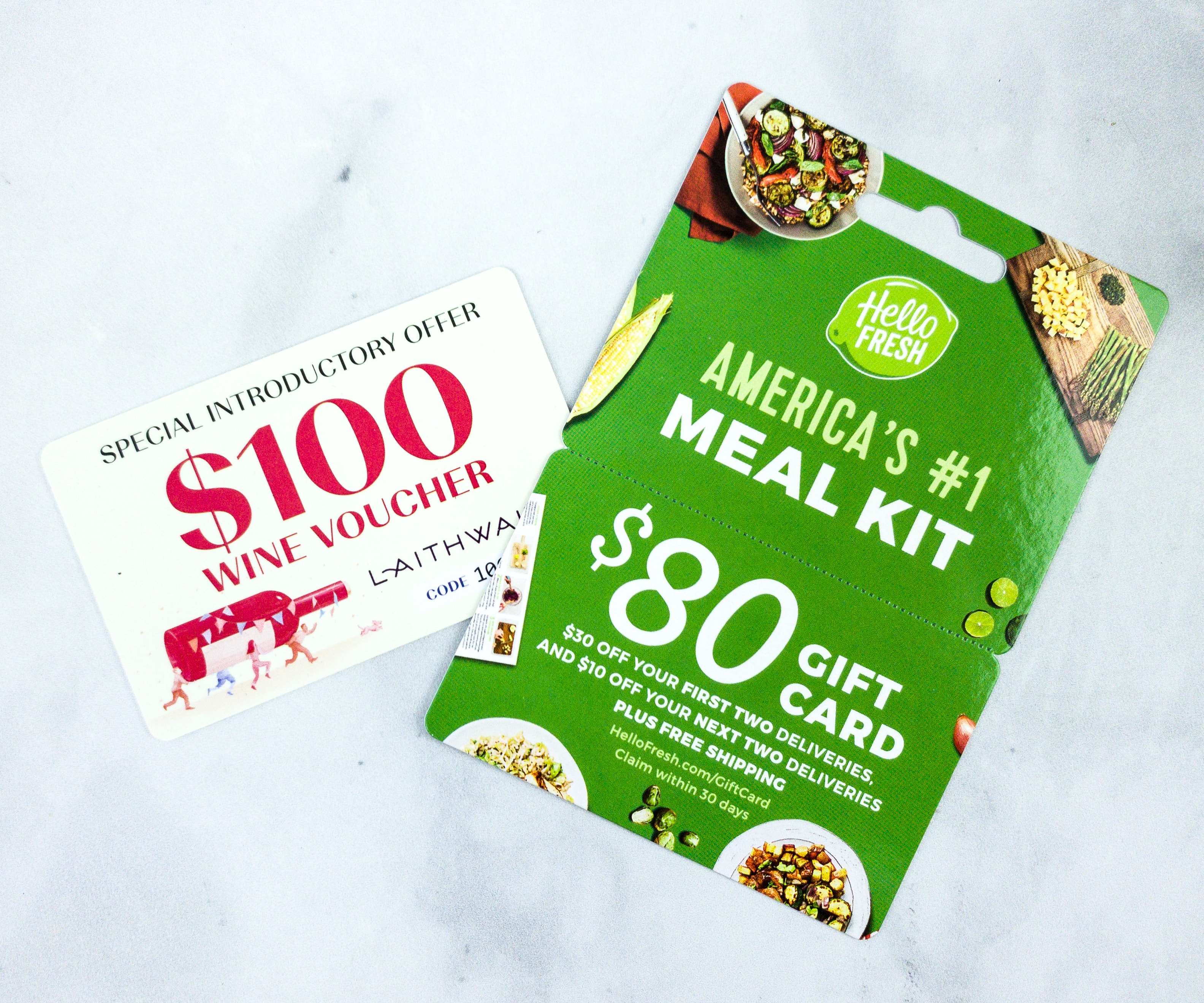 This month's box included a pair of exclusive gift cards from Nakedwines.com and Hello Fresh!
This month's box is so gorgeous! It's in the classic pale pink color, while the items were wrapped with tissue paper and tied with a black ribbon.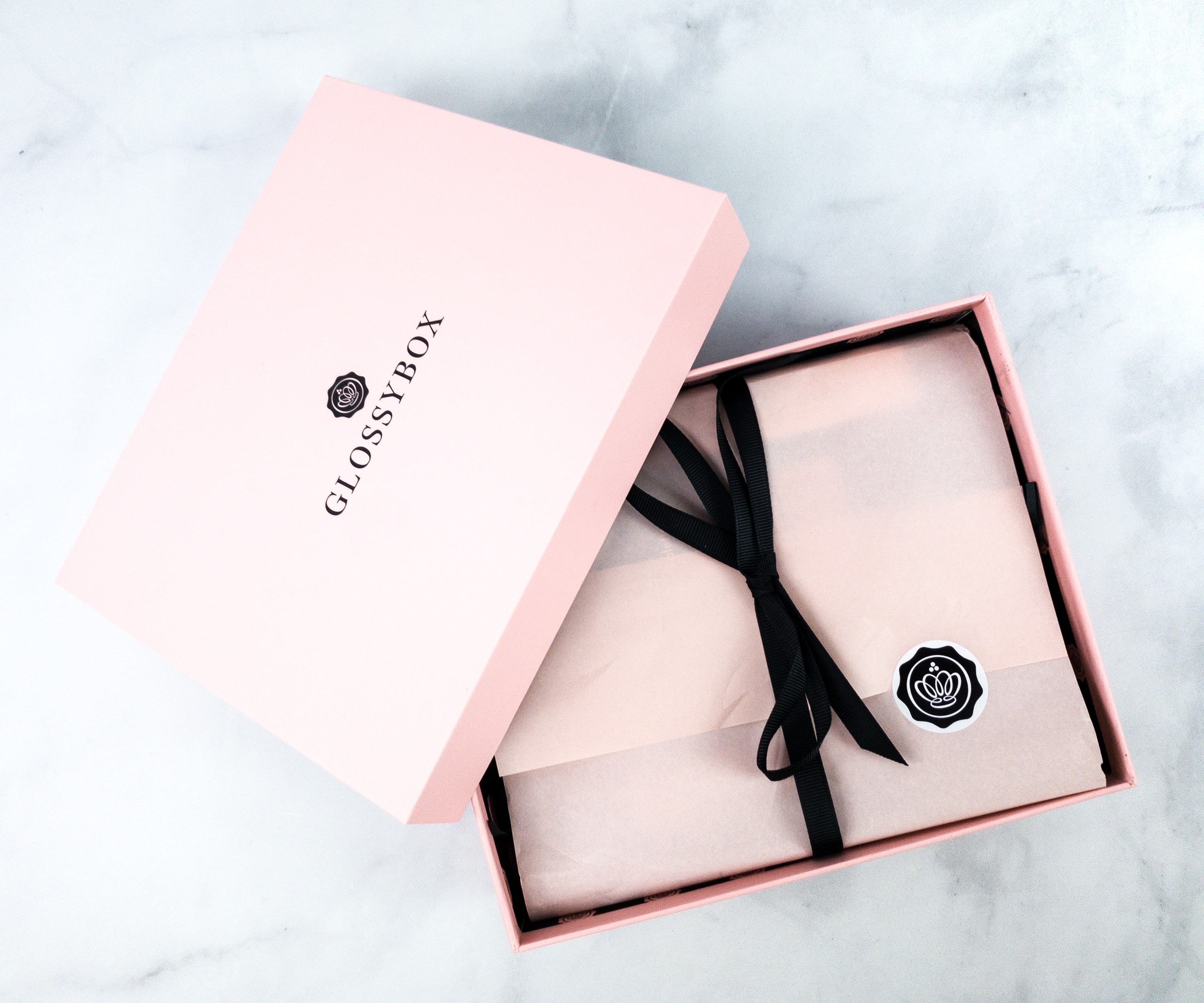 NOTE: If you choose to subscribe to a recurring Monthly Plan between the 15th to the end of the month, you automatically agree to the following month's charge.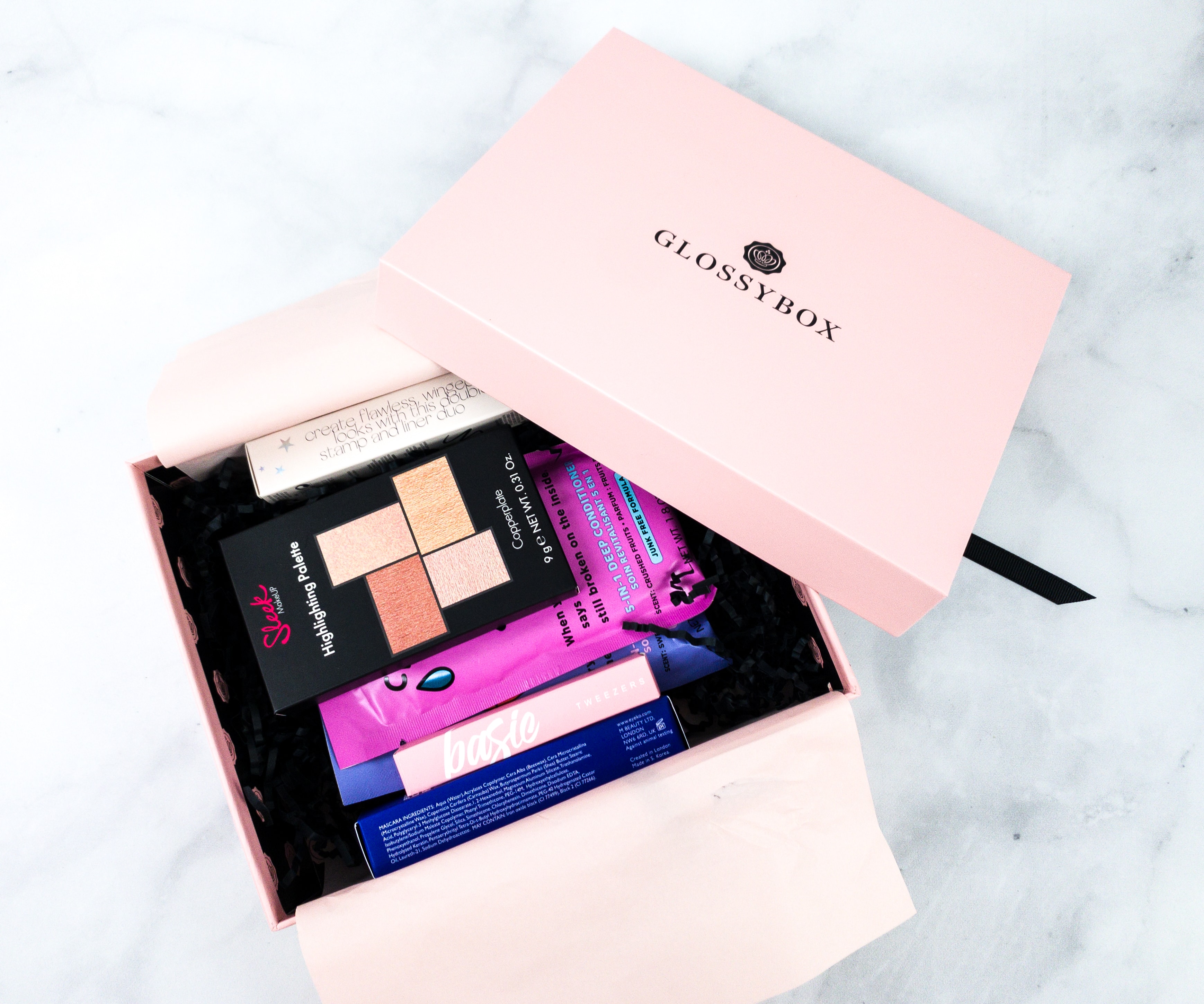 The items were also cushioned with black squiggles.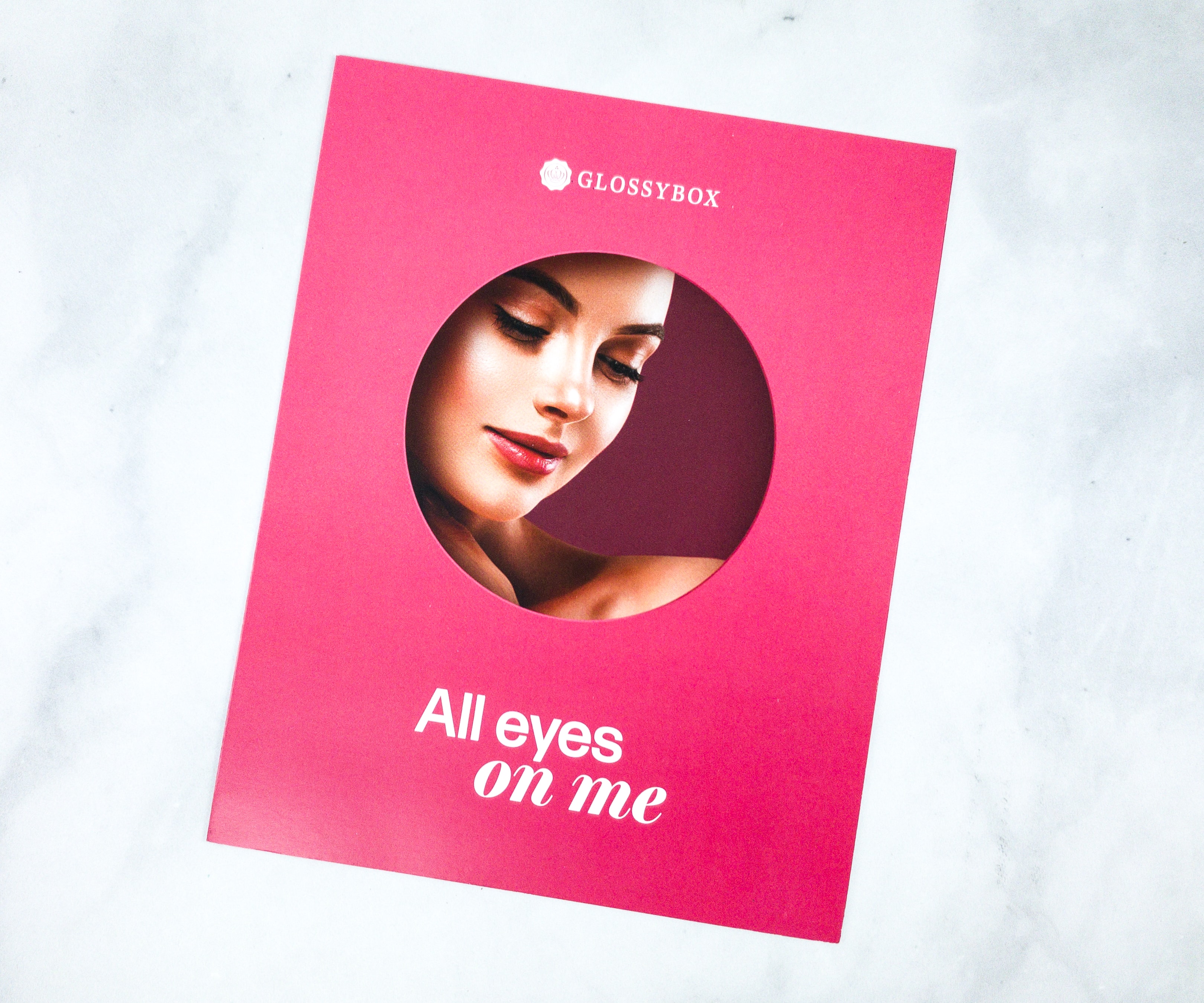 This month's theme is All Eyes On Me.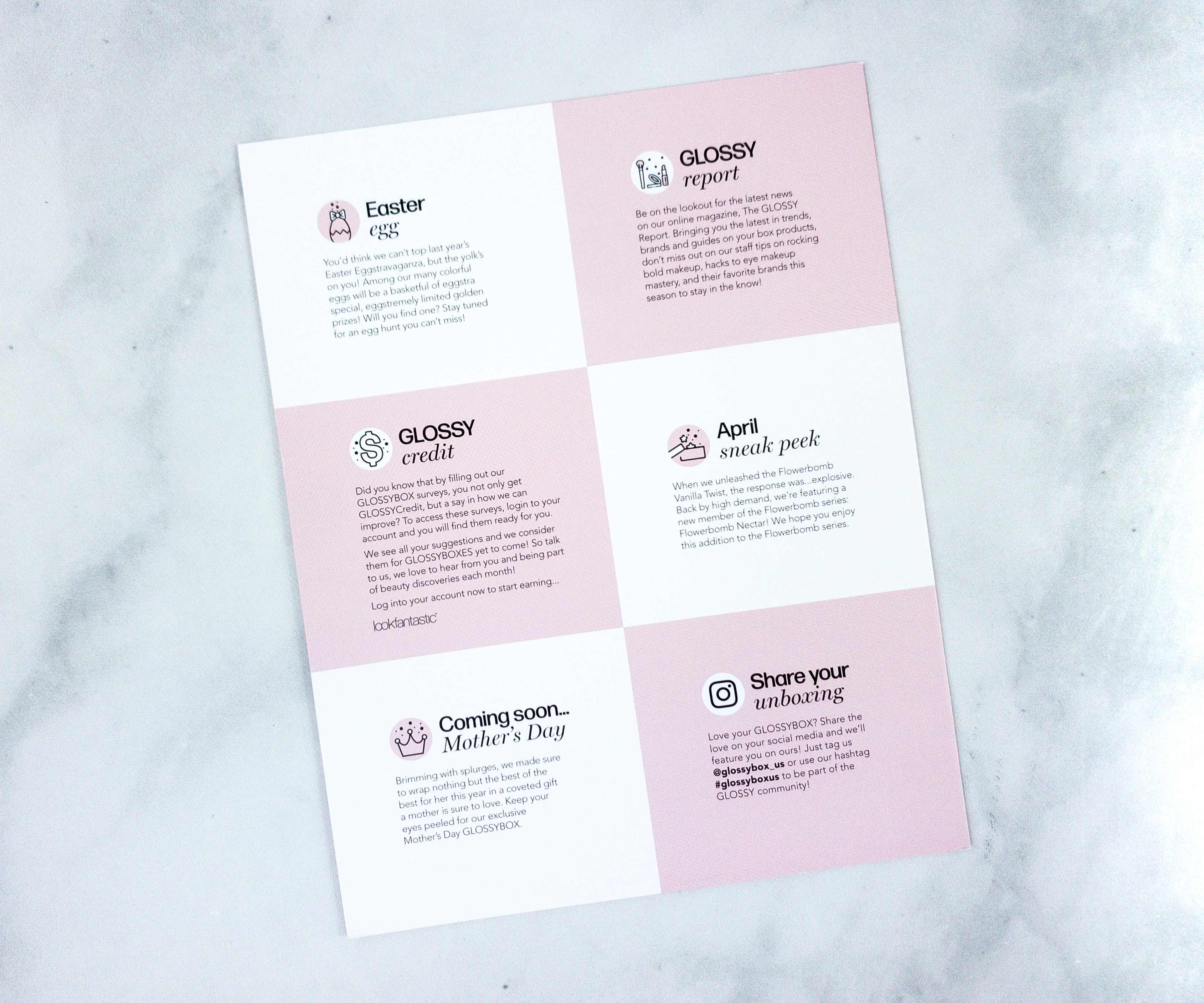 The back of the info card lists promos and a sneak peek for the April box!
Inside, there's a list of all the items in the box plus a brief description for each.
Everything in my March 2020 Glossy Box!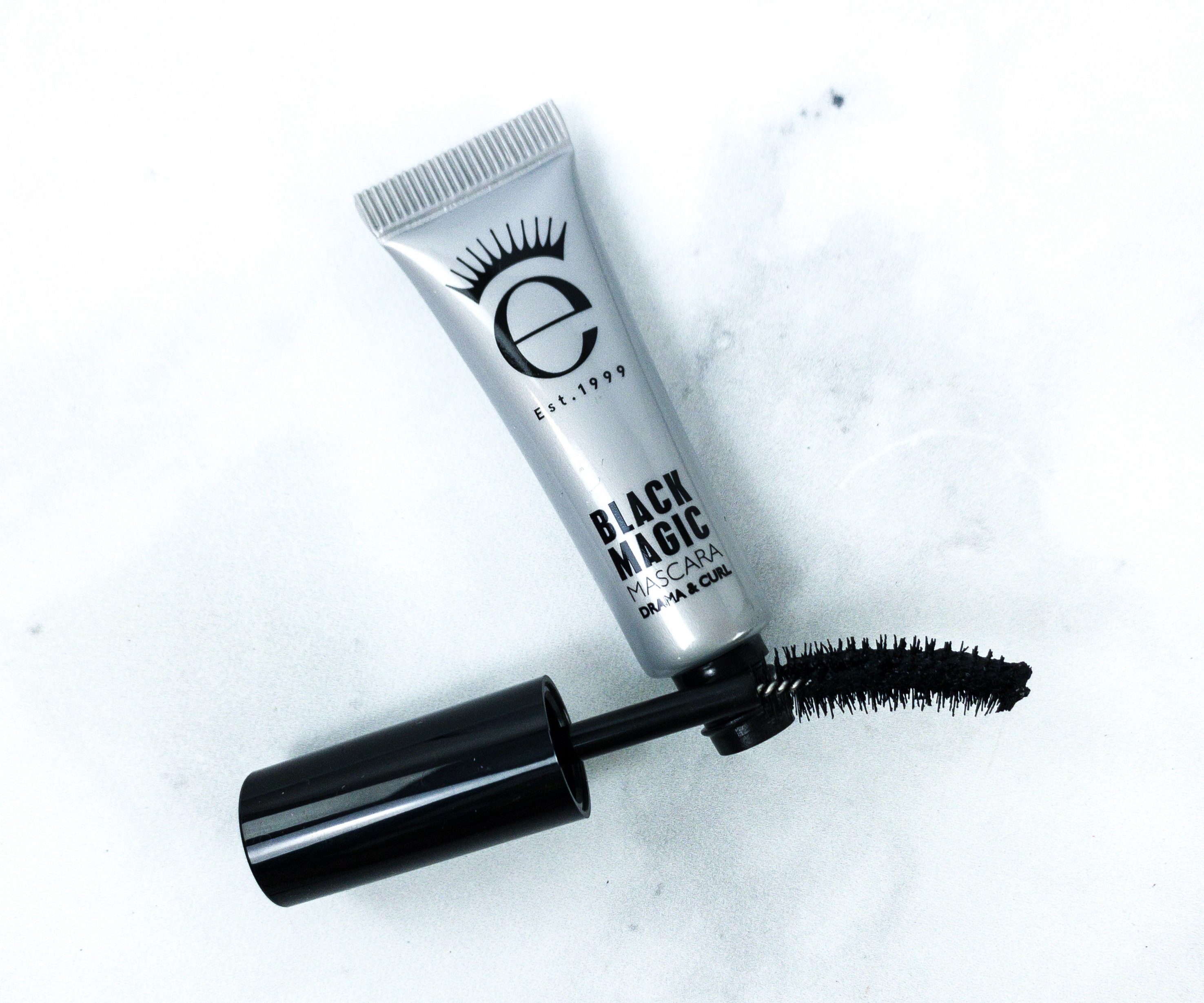 Eyeko Black Magic Mascara ($14) To help keep my lashes on fleek wherever I go, they included this mascara in a travel-sized tube. It's easy to carry around, and it even comes with a brush applicator that applies the mascara evenly and lifts the lashes with ease!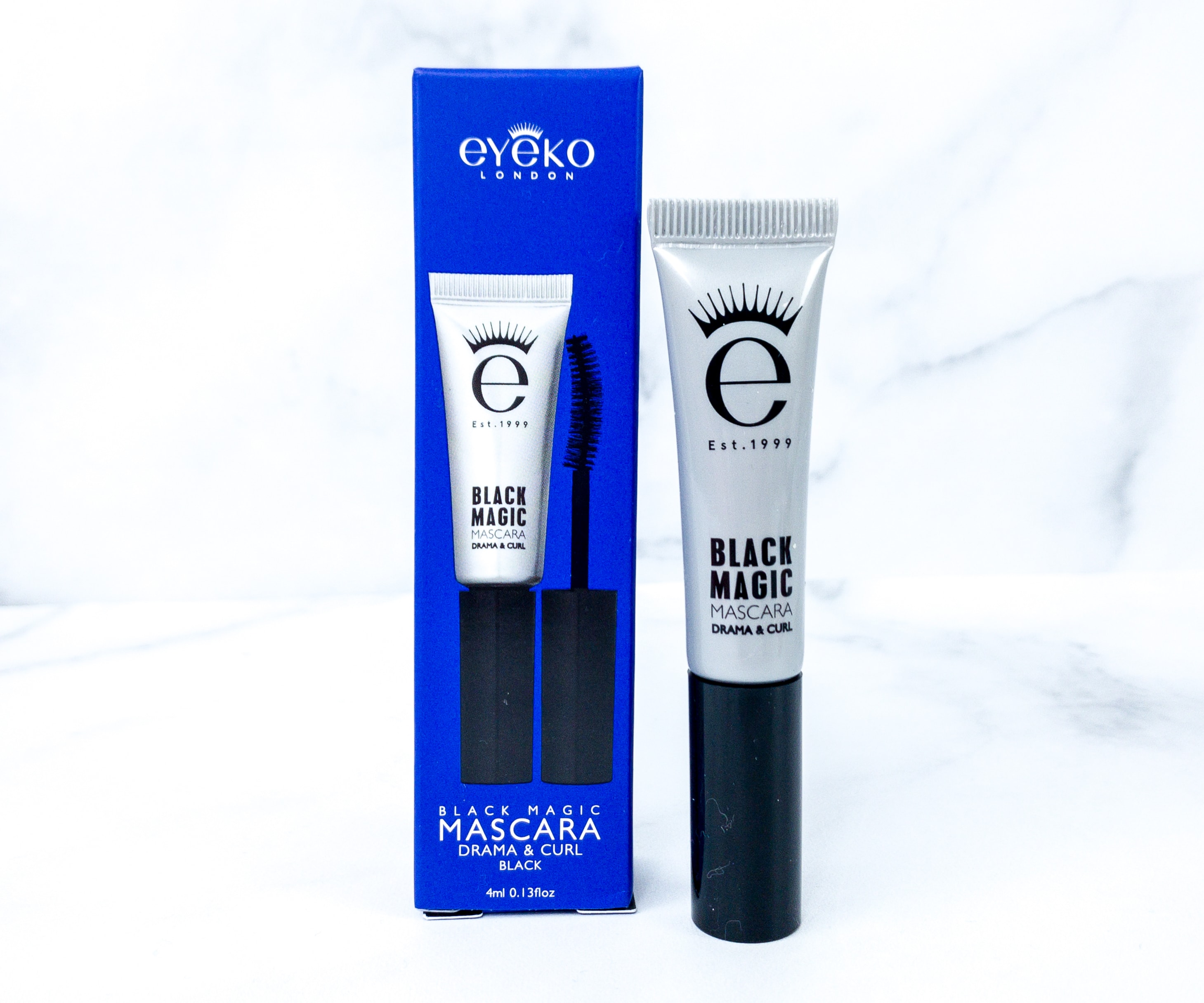 The formula is nice, as it makes my eyes look dramatic and my lashes volumized but it doesn't feel heavy at all. The carbon-black finish is also really gorgeous.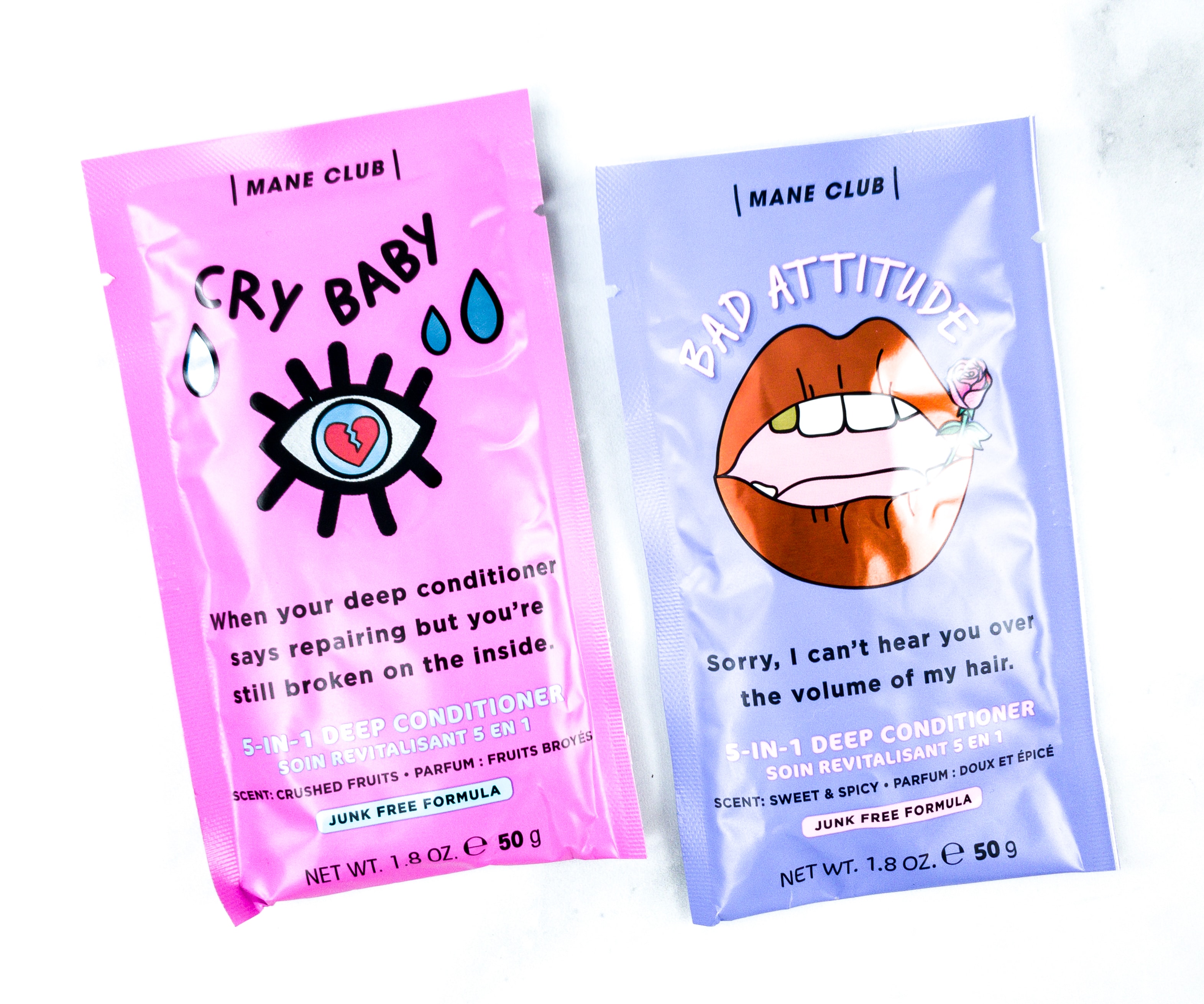 Mane Club Cry Baby 5-in-1 Conditioner ($3.99) This deep-conditioning formula smells really good. It's fruity! Aside from conditioning the hair, it also promises to help strengthen strands and eliminate frizz, as well as to add shine and repair. To use, just apply to clean, wet hair and leave for up to 5 minutes before rinsing.
Mane Club Bad Attitude 5-in-1 Conditioner ($3.99) This one has basically the same formula and benefits as the first one. The only difference is the scent. This has a sweet and spicy smell, which is quite warm and comforting!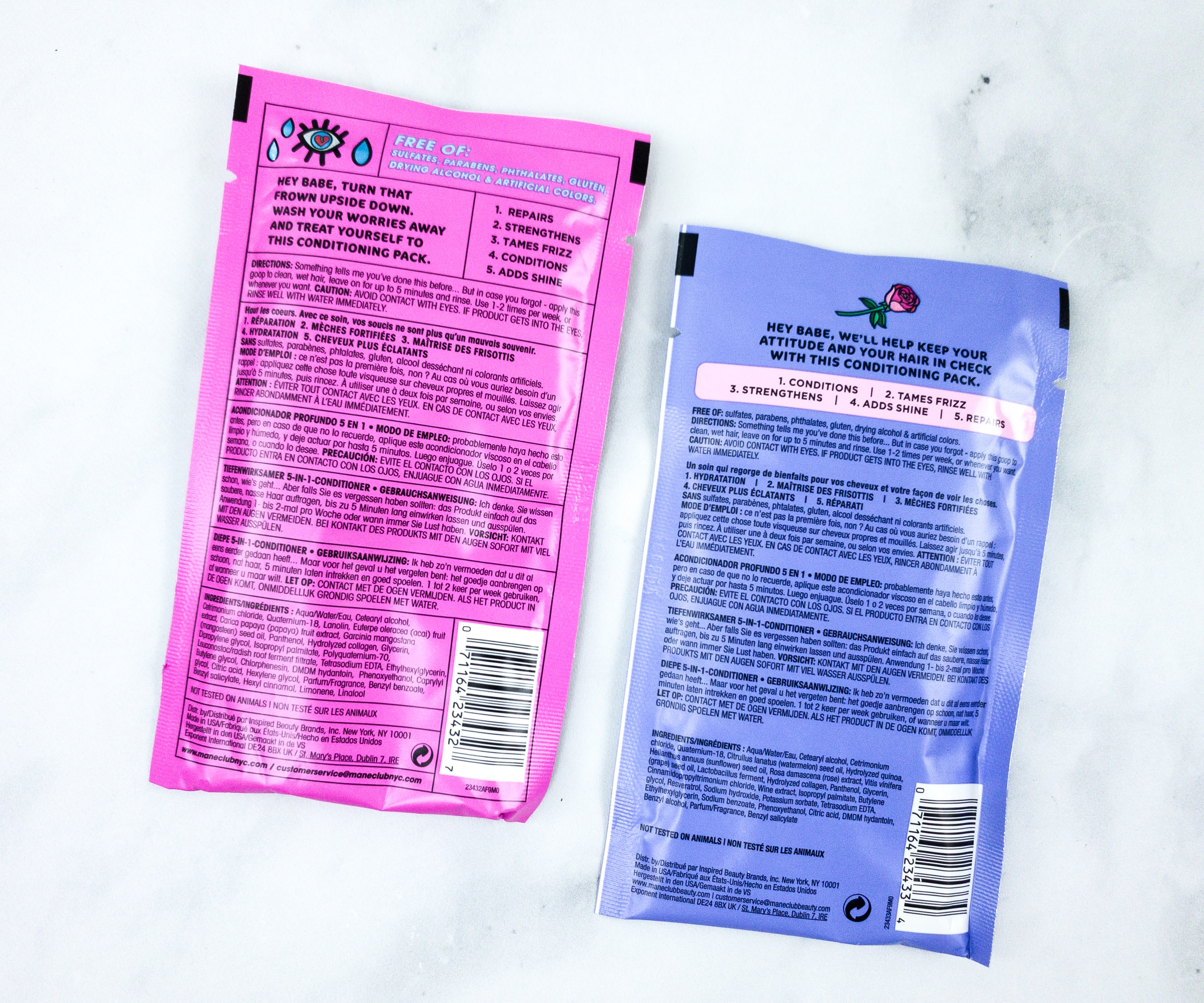 Both have a junk-free formula, which means there are no sulfates, parabens, phthalates, gluten, and alcohol in it!
Basic Beauty Tweezers ($20) It's an item often overlooked, but tweezers are lifesavers especially for brow emergencies. Tweezers make it easy to ensure that our brows look great and well-polished!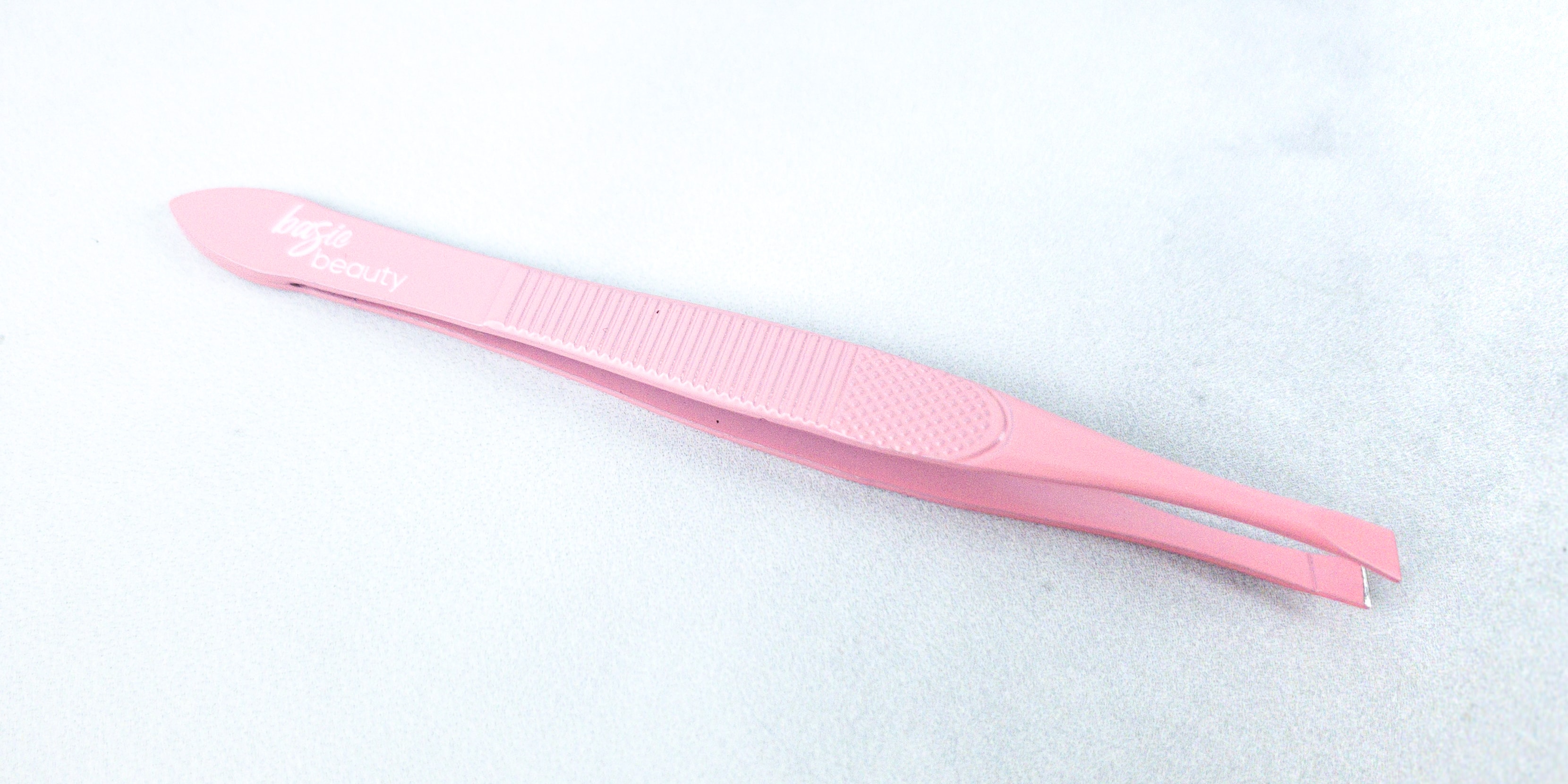 The tweezers are in pink! So cute!
Ciate London Stamp & Drag Liner Duo ($19.40) Here's another eye makeup item, a double-sided eyeliner. It's a must-have for fans of winged eyeliners!
This makes the process easier because, as its name goes, you just have to stamp one end and drag using the pointed tip!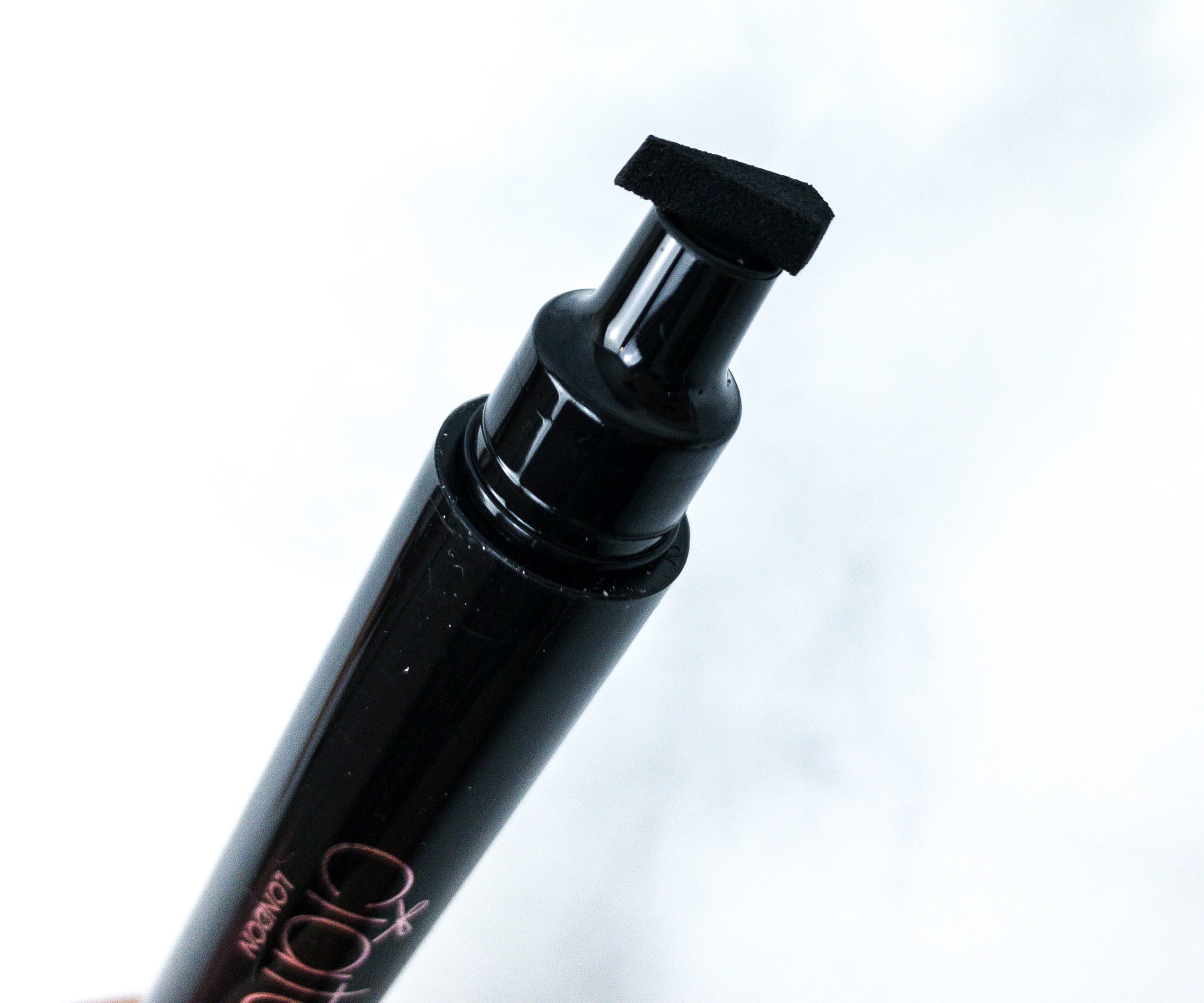 The liquid eyeliner formula is gluten-free and began. It doesn't make my skin dry either, so it's really a win!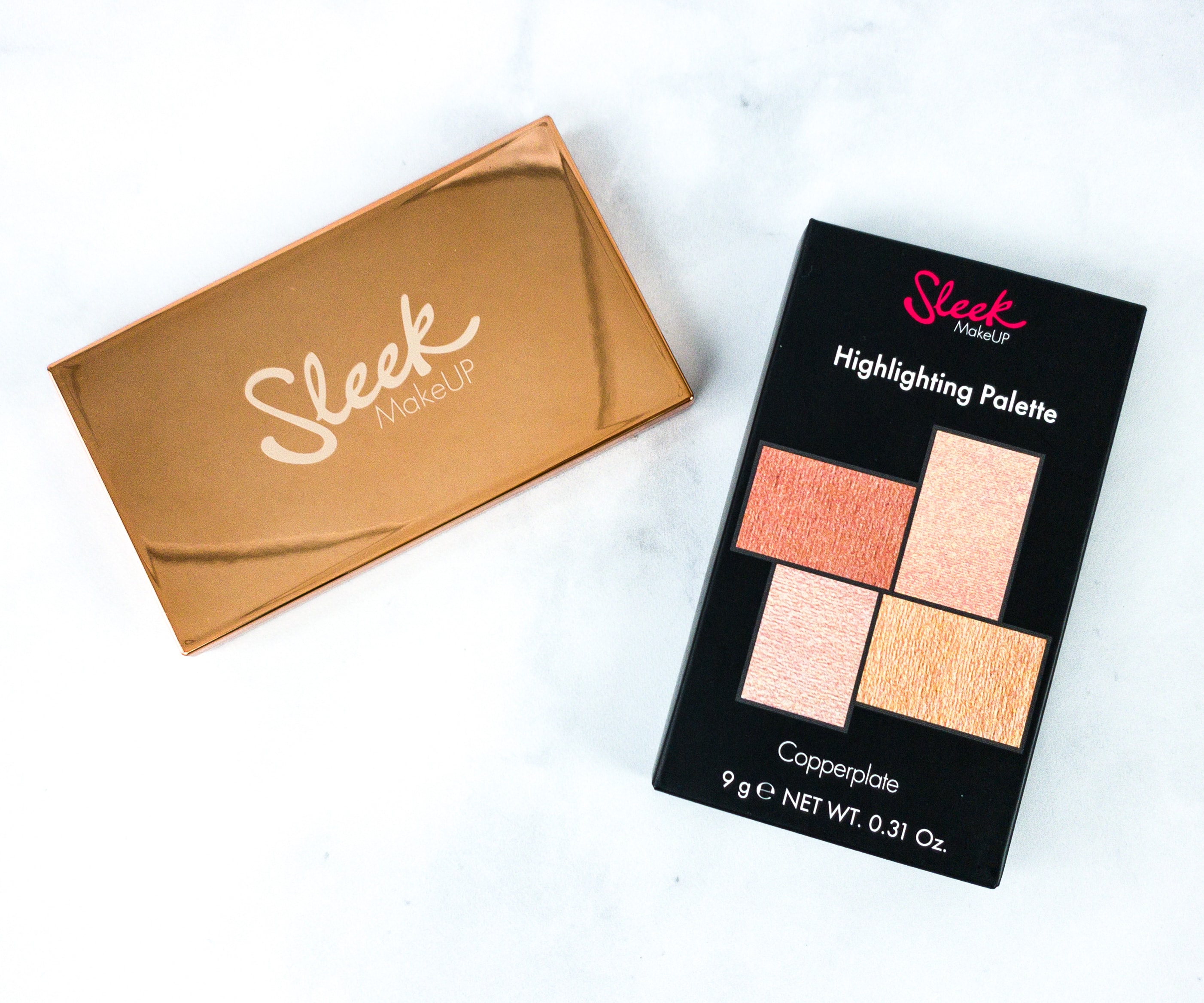 Sleek Copperplate Highlighter Palette ($16.99) This palette was made to make you look glowing! It includes 4 highlighters in powder form, suitable for all skin tones.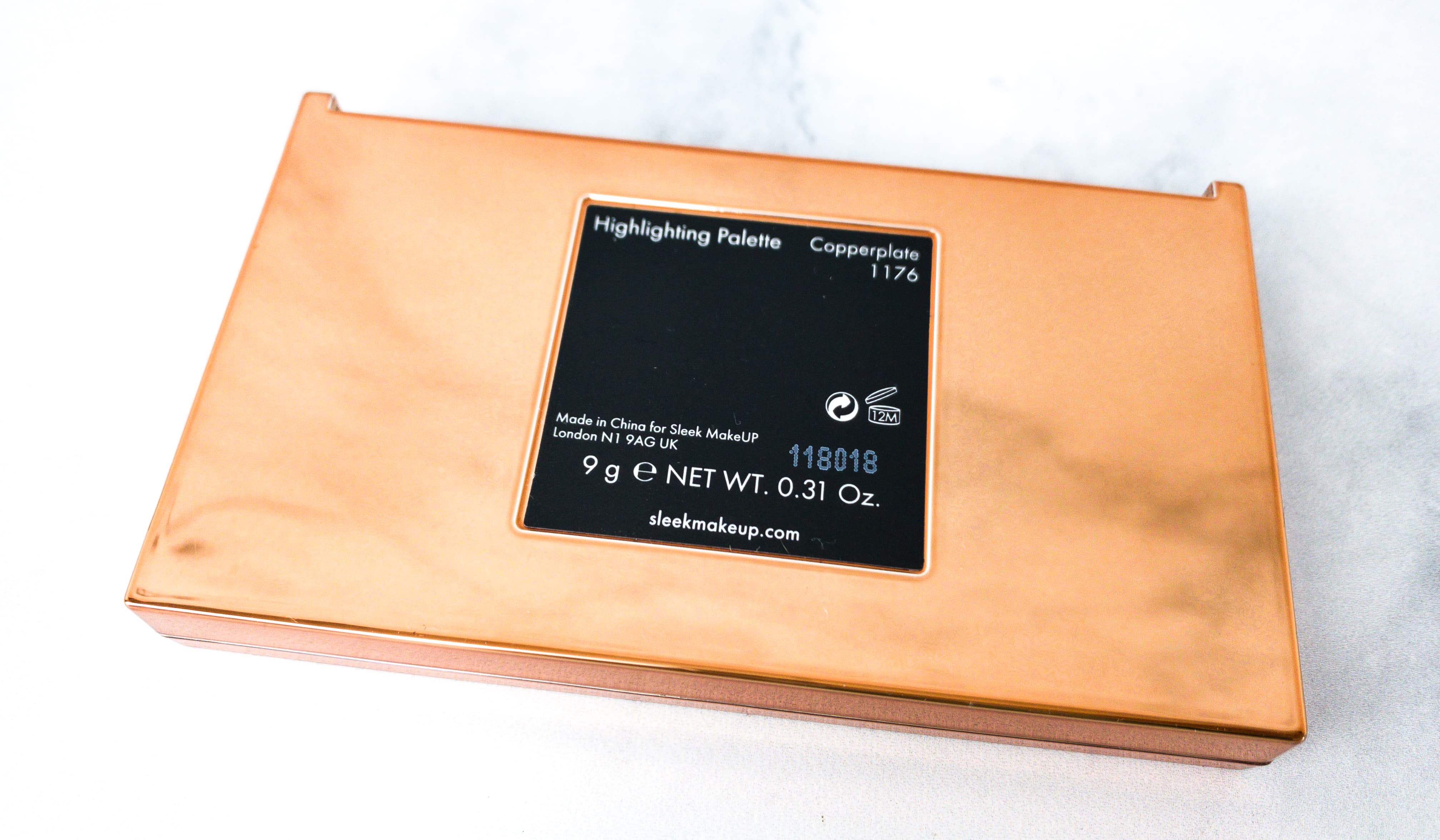 The palette comes in a compact and elegant packaging.
First off, I like that it comes with its own mirror and brush! The highlighting powders come in a nice range of colors, from rich coppers to golden shades.
All of them are well pigmented and there's no fallout! You can apply these using only your fingertips to the inner corners of the eyes or across the brow-bone. For a more precise look, you'd need a brush. 
This month's GLOSSYBOX has a total retail value of $78! The curation has a bunch of items for eye makeup, as well as hair care products. My favorites are the mascara and eyeliner! They both make it easy for me to create dramatic eye makeup without much fuss. Although the tweezer is useful and I like the color, it's too pricey for me. Overall, it's still a good curation content-wise and value-wise!
What did you think of this month's GLOSSYBOX?