The GlobeIn Artisan Box Club is a subscription that sends handcrafted products from around the world. All items are produced either by collectives that are fair trade certified or that respect and adhere to fair trade principles. All artisans and farmers whose products are distributed by GlobeIn are paid a fair wage for their products.
DEAL: New customers can use coupon code WELCOME to save $10 OFF their 3-month or longer Artisan Box subscription.
A booklet welcomed us upon opening the box.
Everything was well wrapped and protected during shipping.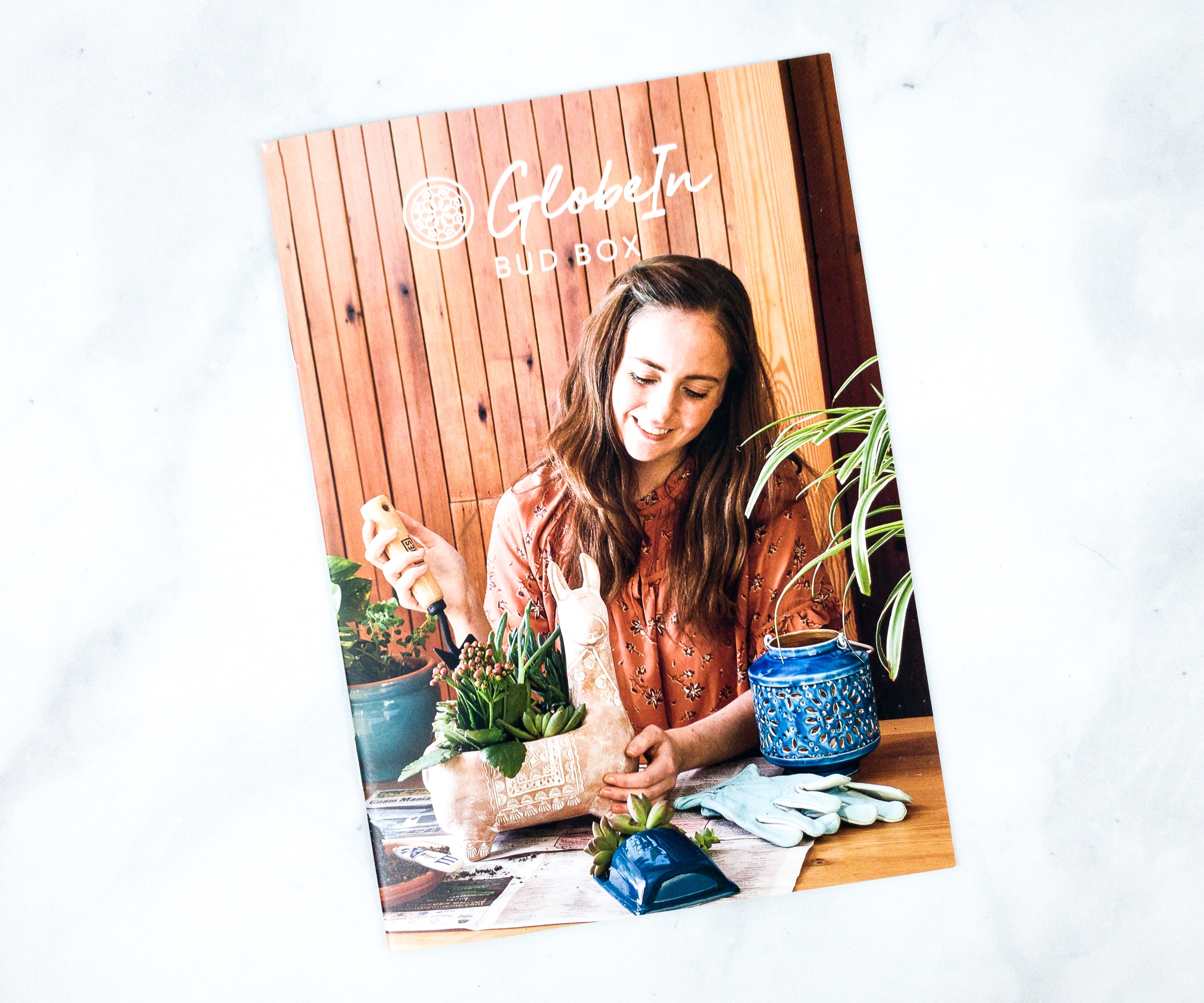 The theme for this box is the BUD BOX.
Artisan Box subscribers have a selection of themes to choose from. This way, artisans will be able to meet GlobeIn's needs while also having longer, steady work as they continue to produce items for the Artisan Box.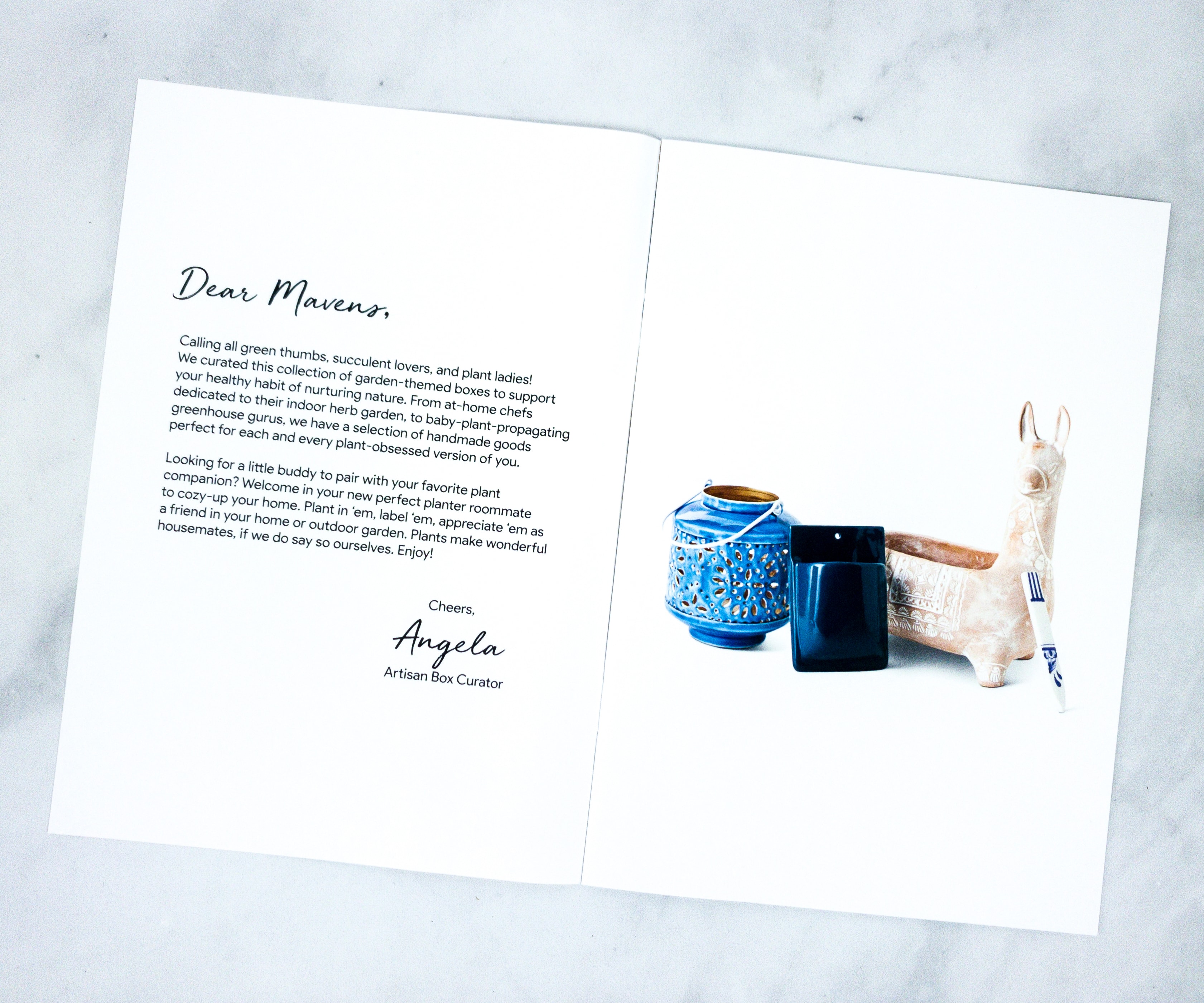 This booklet also has a personal message from Angela, the Artisan Box Curator.
Artisan Box subscribers have a selection of themes to choose from. This way, artisans will be able to meet GlobeIn's needs while also having longer, steady work as they continue to produce items for the Artisan Box.
They also included an article about 12 of the easiest herbs to grow indoors. This includes basil, chervil, chives, dill, thyme, parsley, sage, oregano, cilantro, rosemary, pea shoots, and sprouts.
Everything in my GlobeIn Artisan BUD box!
Blue Pottery Herb Marker ($8) In gardening, we need herb markers to help us label and identify pots easily. We got one in the box and they're made in India!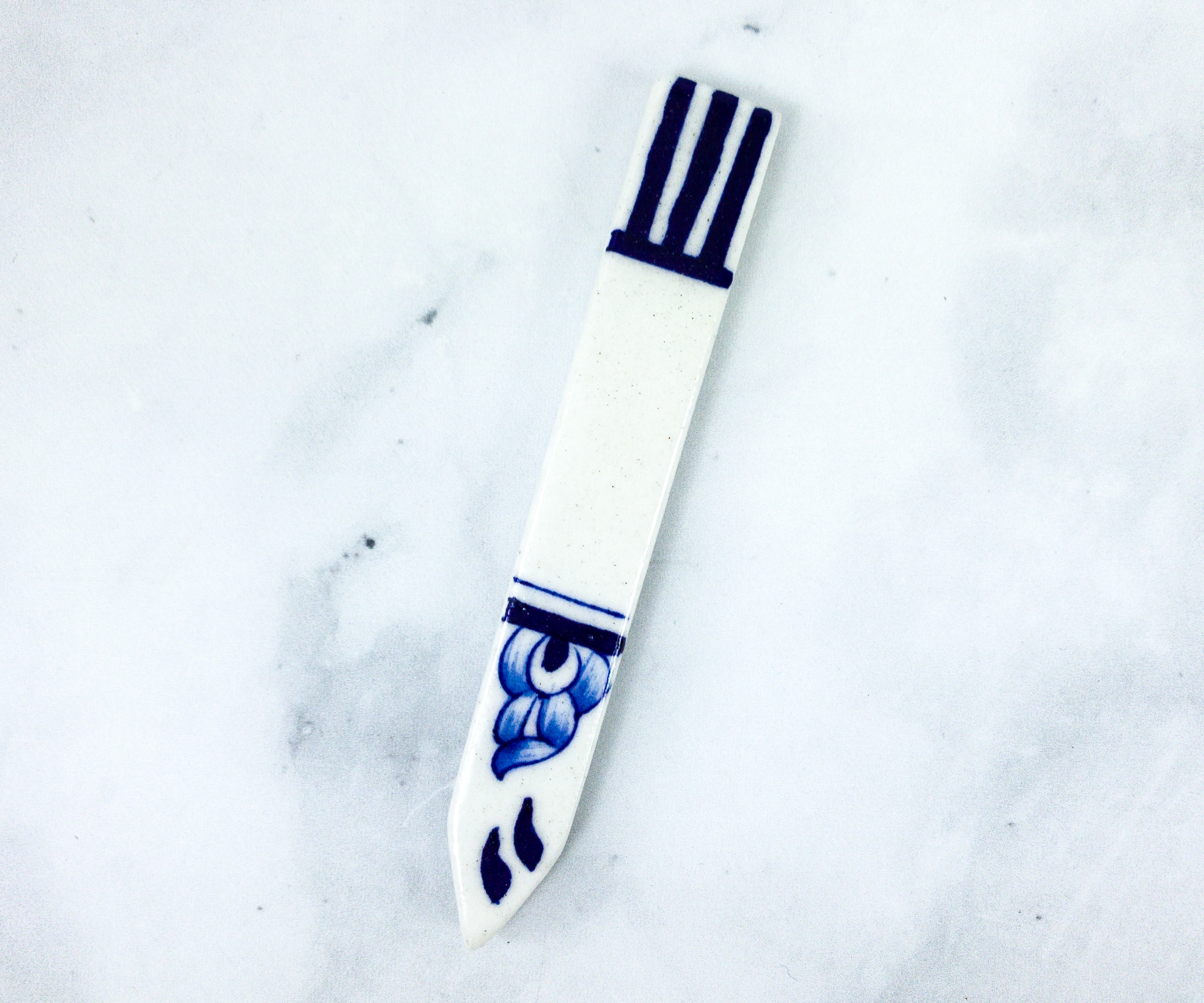 The marker looks like a ceramic knife, beautifully painted with an adorable image of what looks like a blue flower.
There's a dedicated space for your herb's name. You just have to stab the pointed side on to the soil to make it stand and you'll never get confused with your herbs again! If you plan to change what's written on the marker, you can use a dry erase marker pen.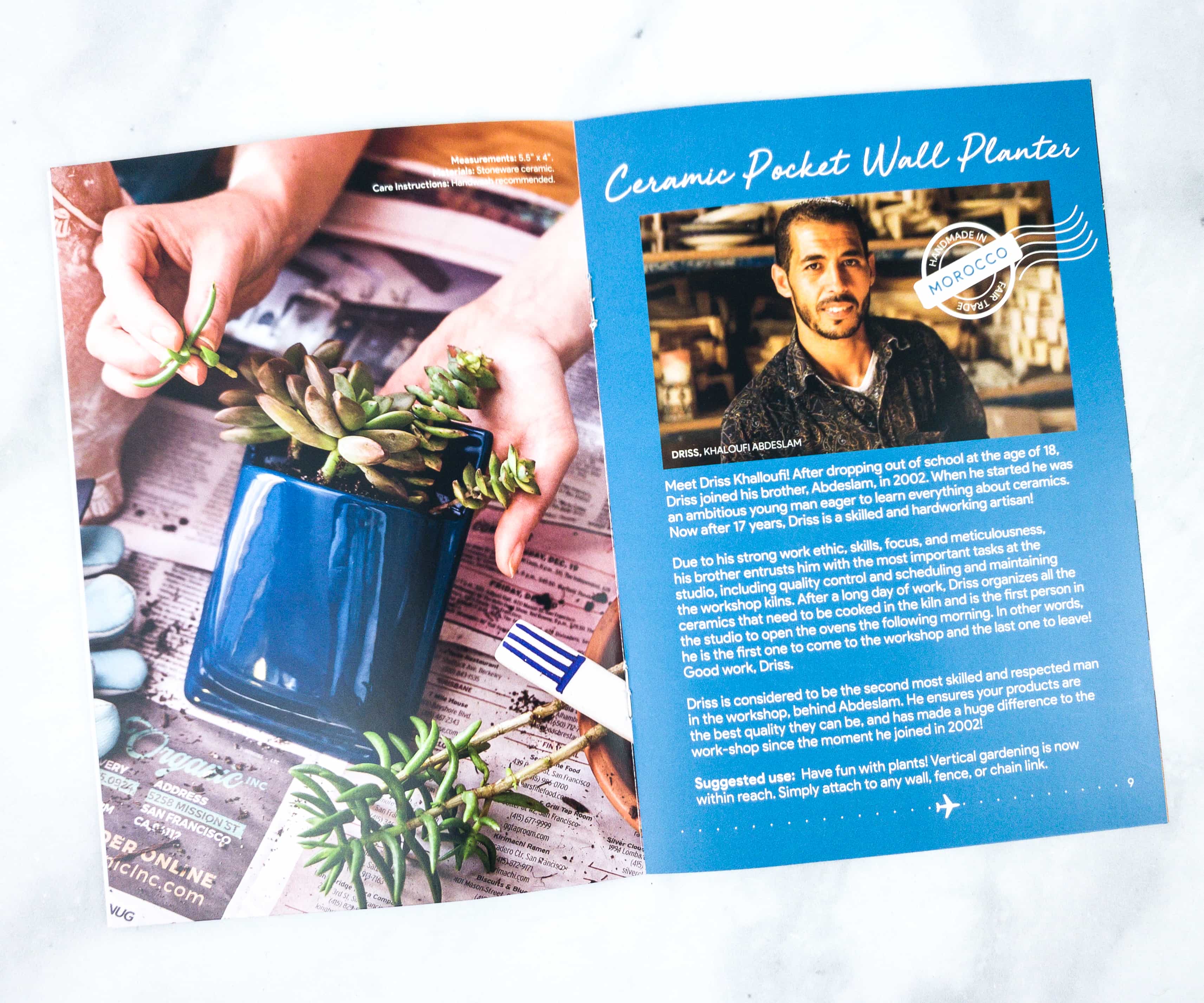 Ceramic Pocket Wall Planter ($22) When planting, you can also get artsy and creative, and even make a vertical garden with the help of wall planters. This one is really beautiful and unique as it's handmade in Morocco!
You just need some soil, a seedling, and a wall to make your own vertical garden! The ceramic wall planter looks great and I like the choice of color! It's a change from the typical pots and sitting on one side or on the table.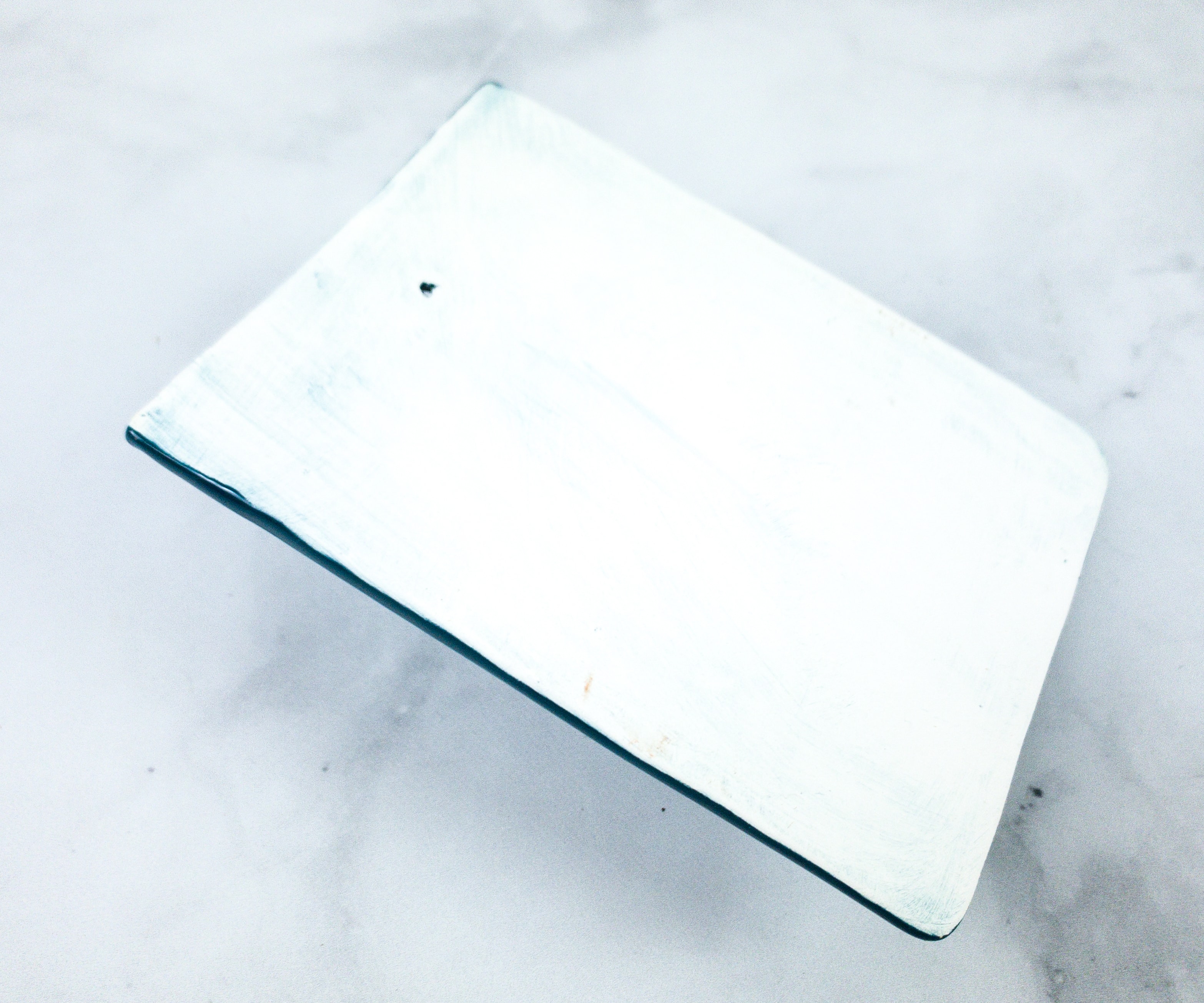 Just use hardware that will hold the planter in place and ensure that it is secured and locked. They pre-drilled a hole on the upper part so you can easily attach it.
Indoor/Outdoor Tealight Lantern – Garden Party ($26) A garden set-up looks more gorgeous with rustic or classic-looking decorations, like this beautiful tea light lantern that is handmade in India!
It's made of metal so you really need to take it easy on using real candles, as it will easily get hot.
You can just use LED tea lights or votives and still see the amazing effect the patterns will create for you when it's lighted up!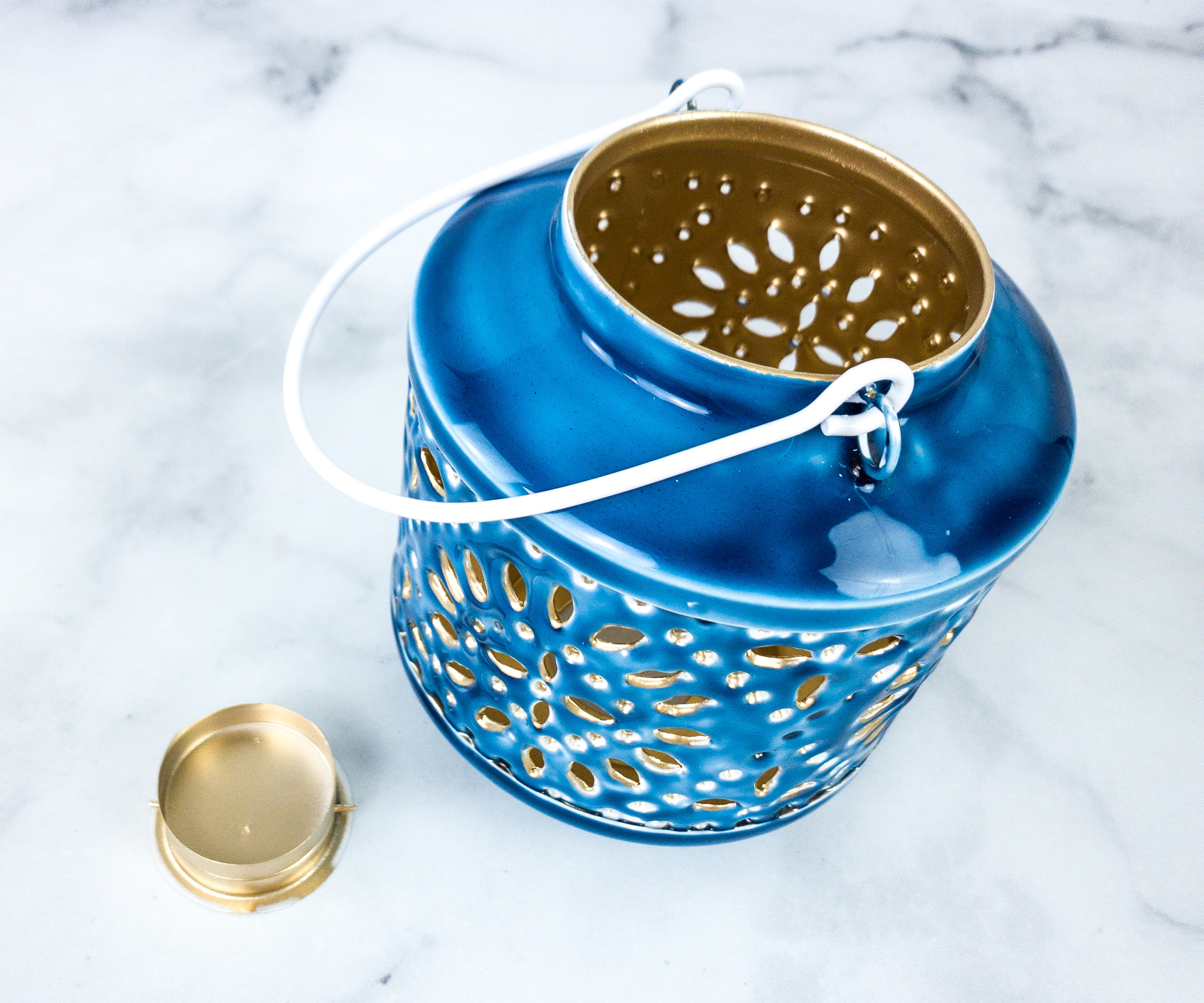 It comes with a small candle holder to hold the tea light inside. The lantern also comes with a trap door at the bottom so you can easily take out what you put inside, or clean it up after using a real candle that can create a melted mess inside.
Whitewashed Terracotta Llama Planter ($42) This whitewashed terracotta llama is so adorable! I can't wait to fill this cute planter from Bangladesh with my favorite succulents! The booklet even included tips for using the planter.
If not used for planting, you can also use it a centerpiece for your table.
I really like the whitewash effect, it makes the planter look more classy.
I can't help but be impressed with the details on the planter, they're all on point!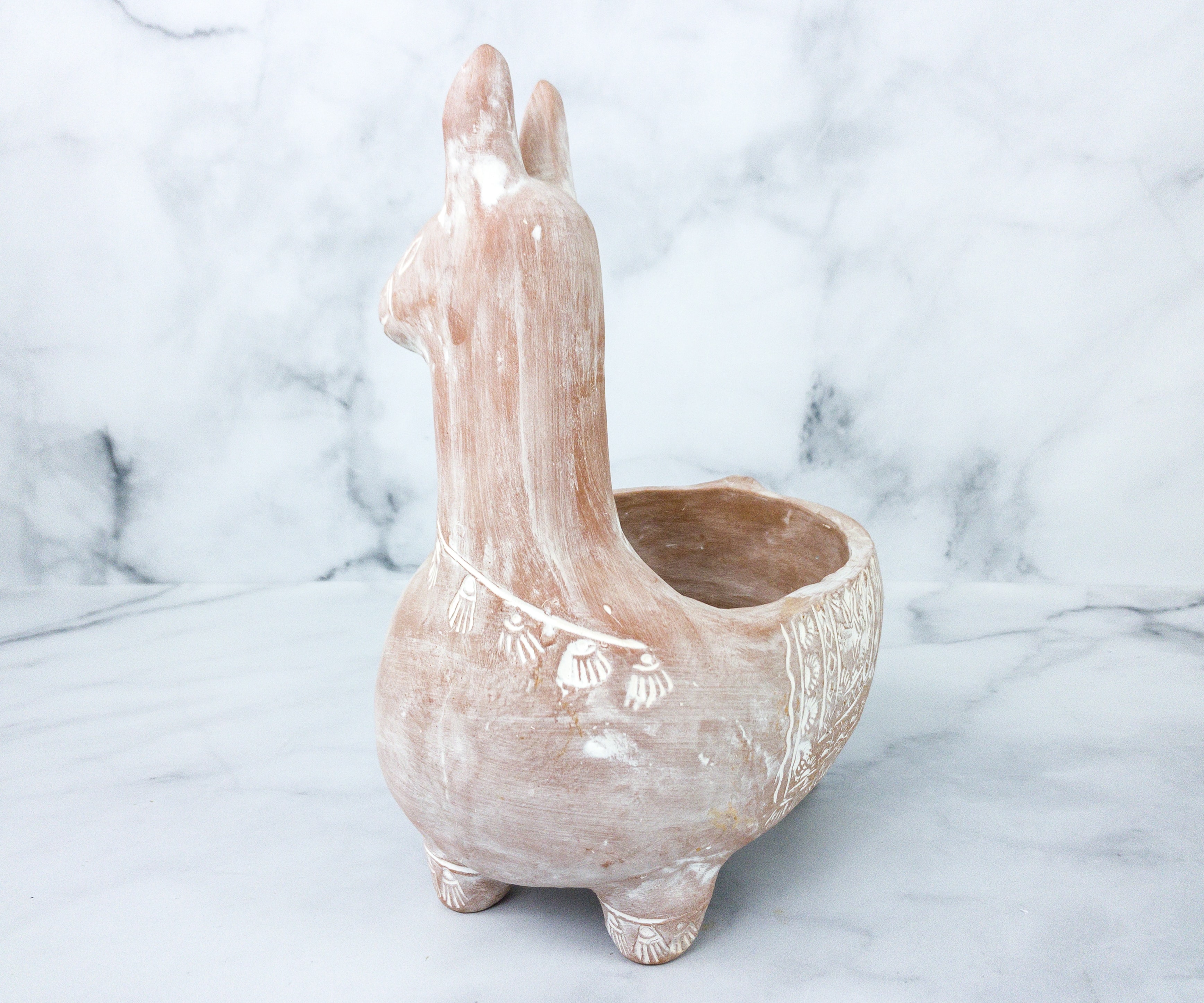 There are angles that make the planter look like it's made of wood.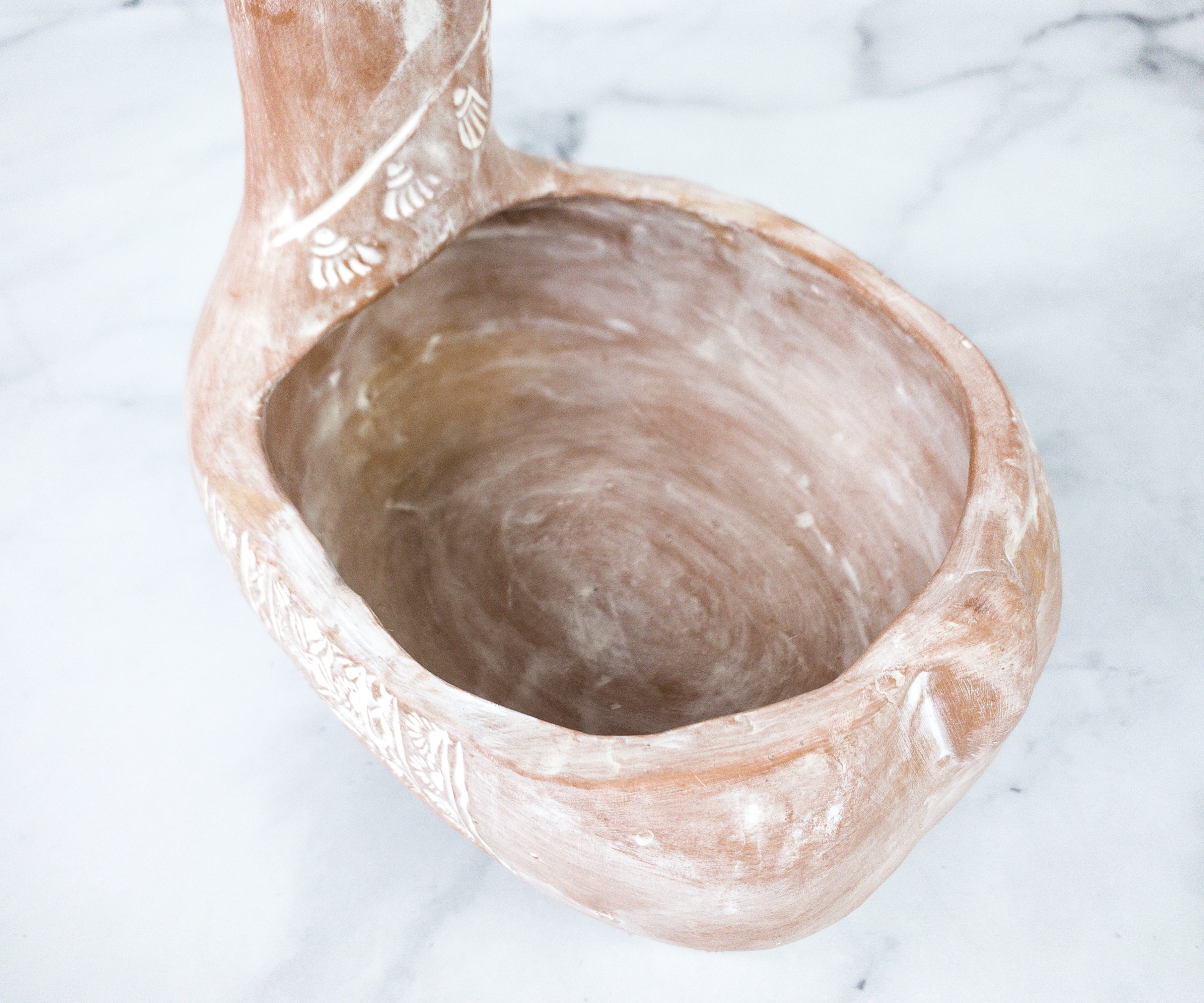 It's hollowed out and deep, but you can choose to let some of your succulents hang over the edge for decoration purposes as well. I'm thinking that I need to experiment more with some plant subscription boxes!
This month's Globein box is for people with a green thumb or those who just love plants and gardening in general. The items are not just for plant care but for decorating purposes as well. My favorites are the whitewashed terracotta llama planter and the herb marker! The workmanship of these items is just excellent. Globein is also commendable for giving local artisans livelihood. They ensure everyone gets a fair share for their hard work, and their talents are well rewarded. I'm excited about the next boxes already!
What do you think of this GlobeIn Artisan Box?

Visit Globe In Artisan Box Club to subscribe or find out more!