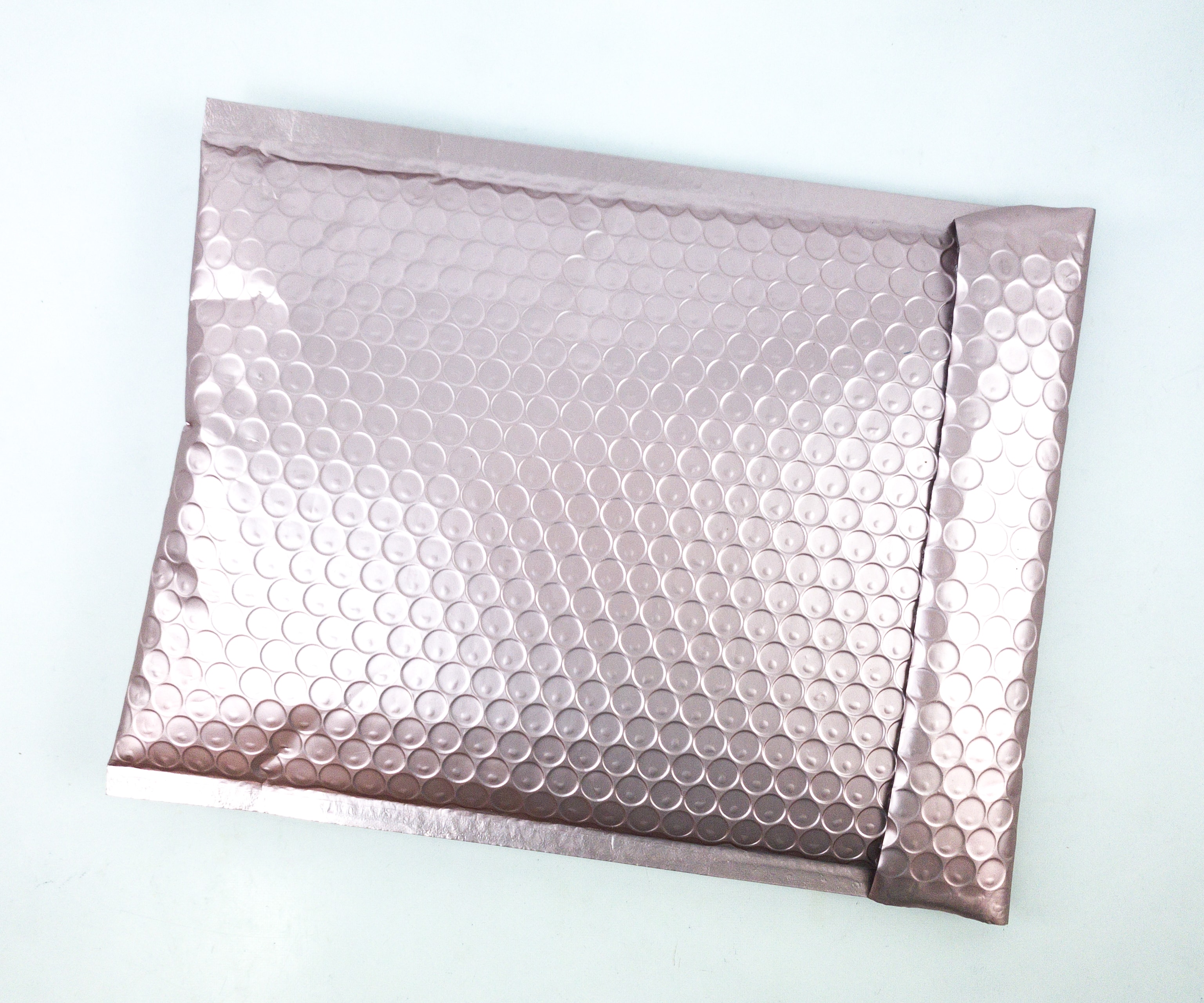 Glamour Jewelry Box is a monthly jewelry subscription. Each box includes 3 trendy boutique pieces, which may include necklaces, rings, bracelets, or earrings. The best thing is that they're all for you to keep! Boxes start at $29.95, with a promised retail value of $75+!
DEAL: Get 10% off your first box! Use coupon code CJ10.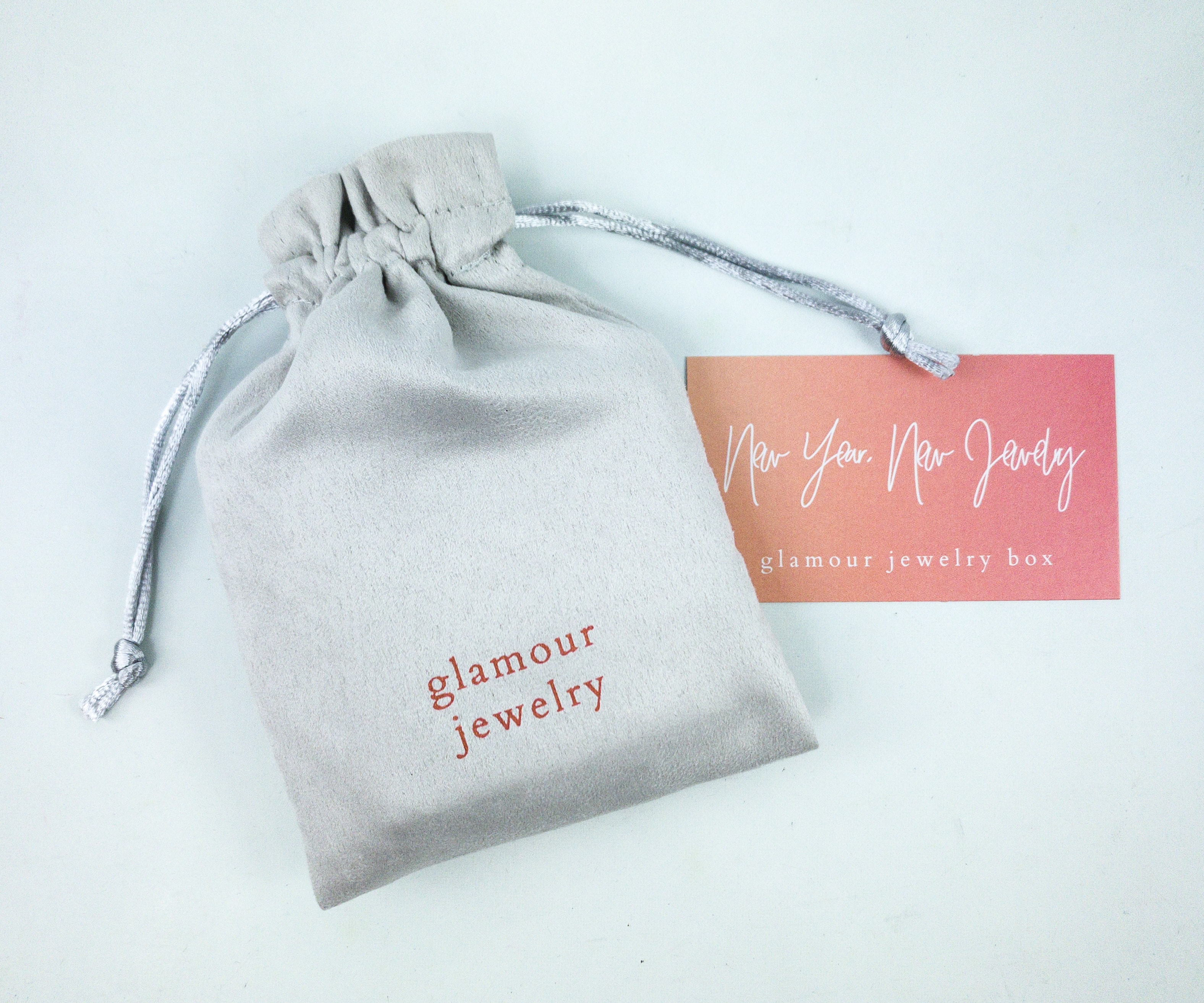 The jewelry pieces were placed in a soft fabric pouch.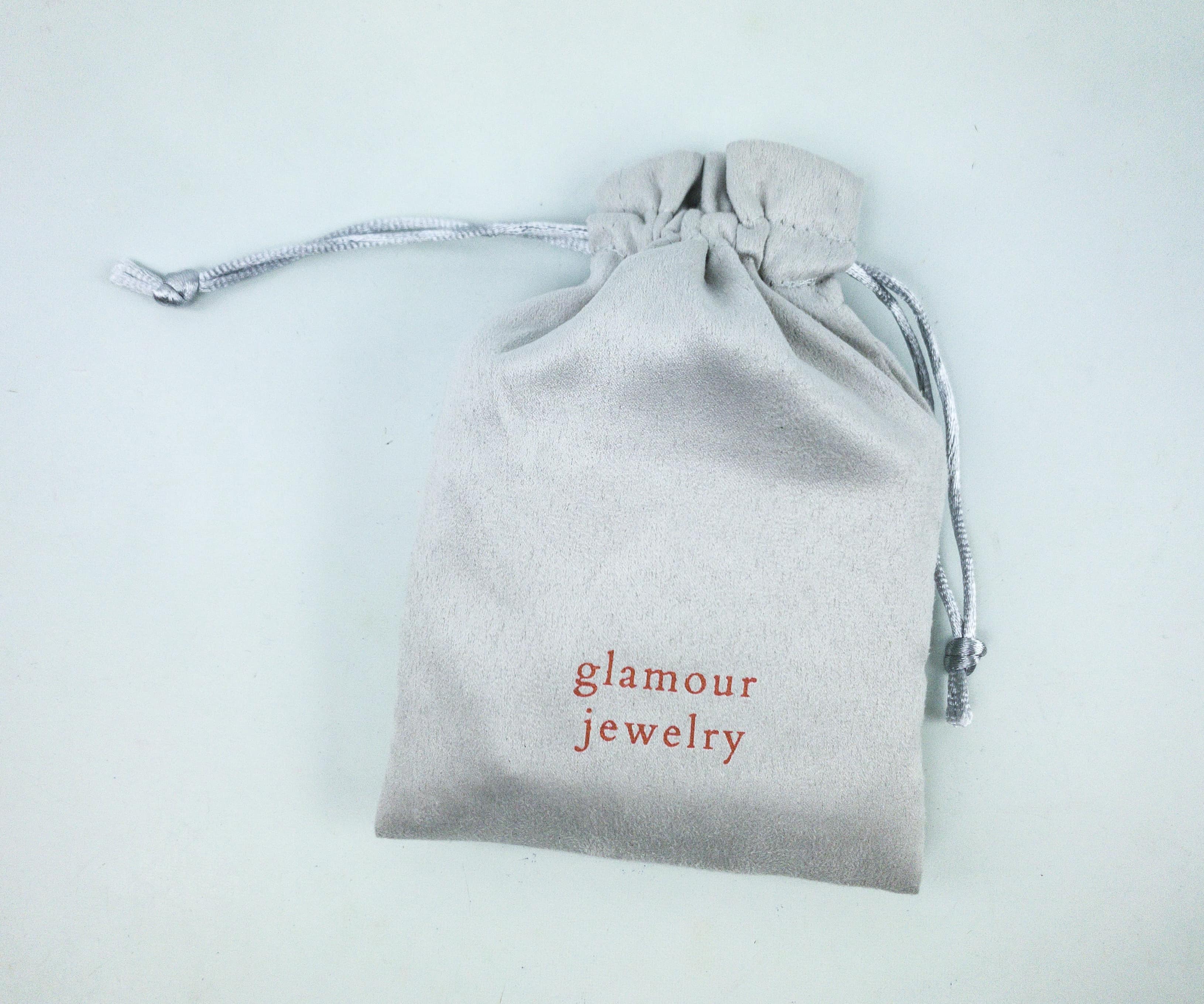 It has the Glamour Jewelry branding emblazoned on it.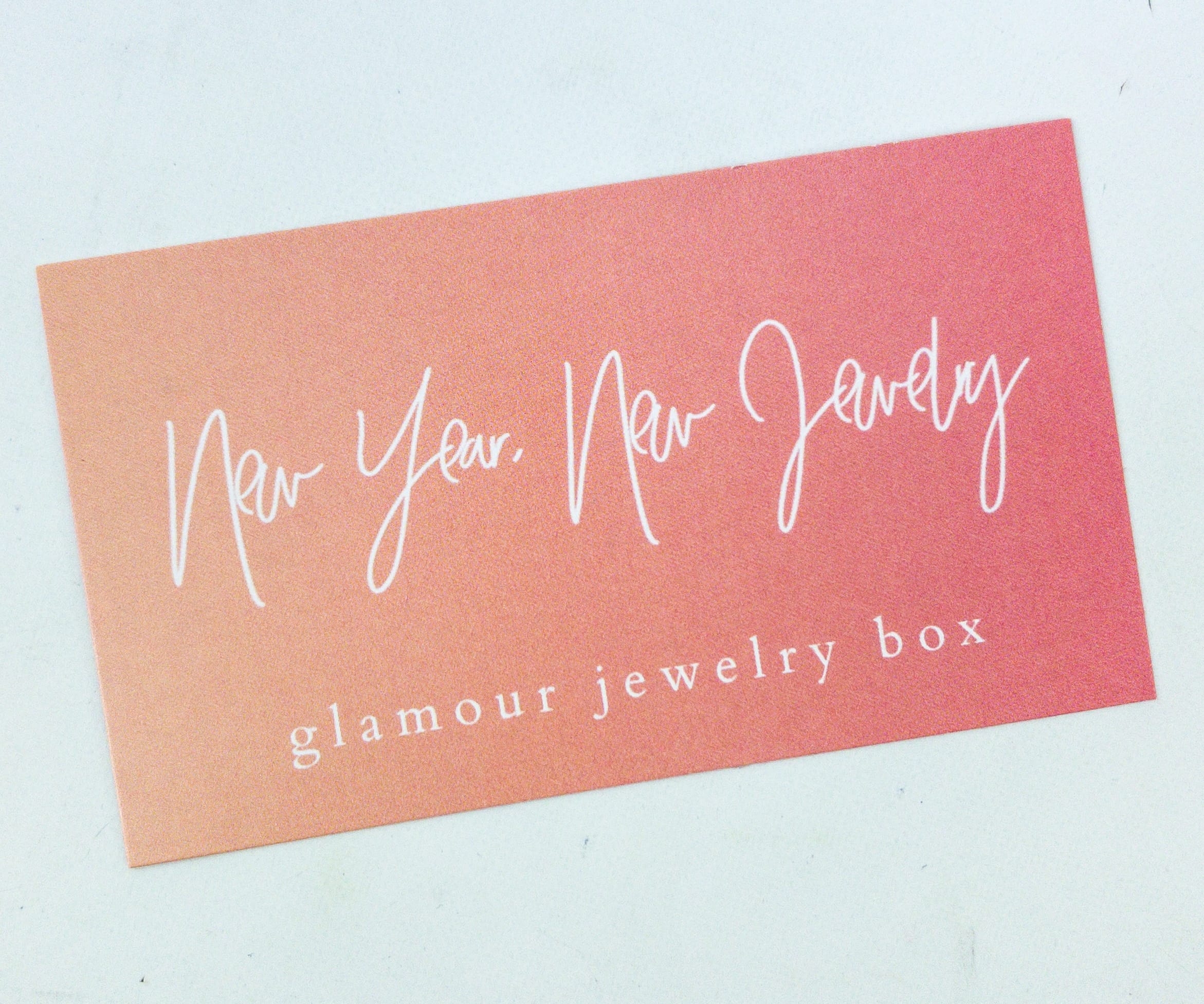 We also got a card.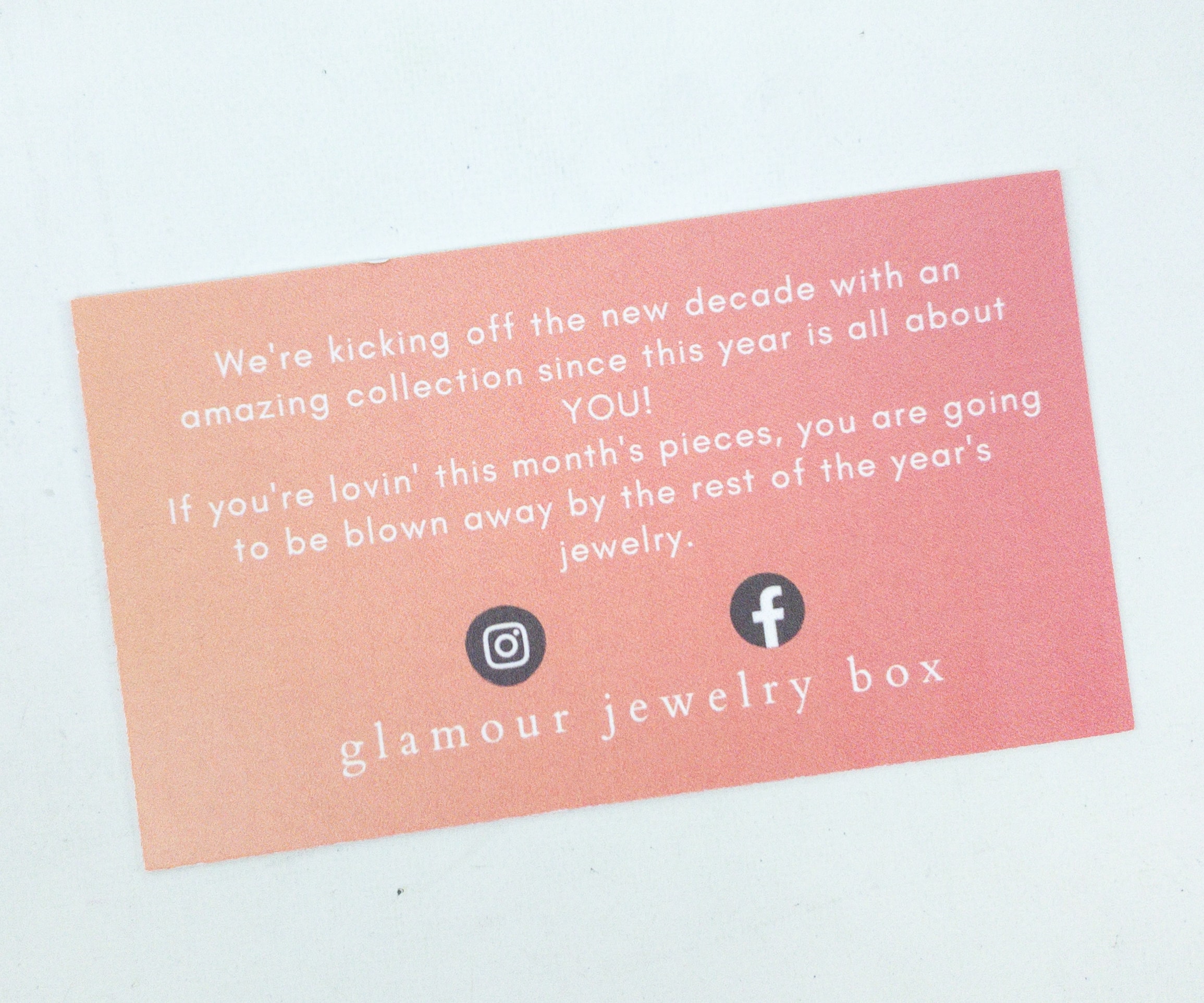 At the back, there's a short message from the Glamour Jewelry Box team!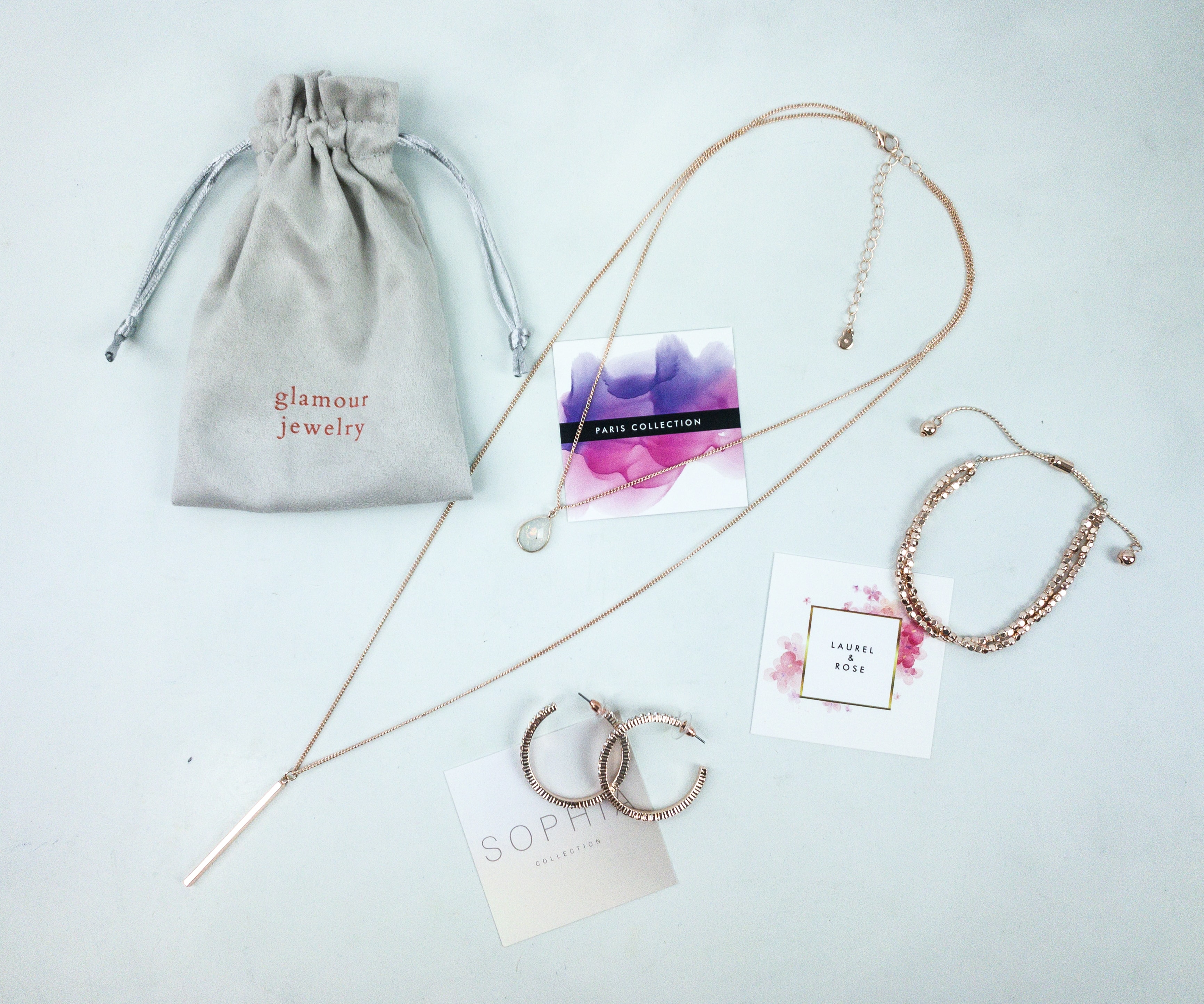 Everything in my box!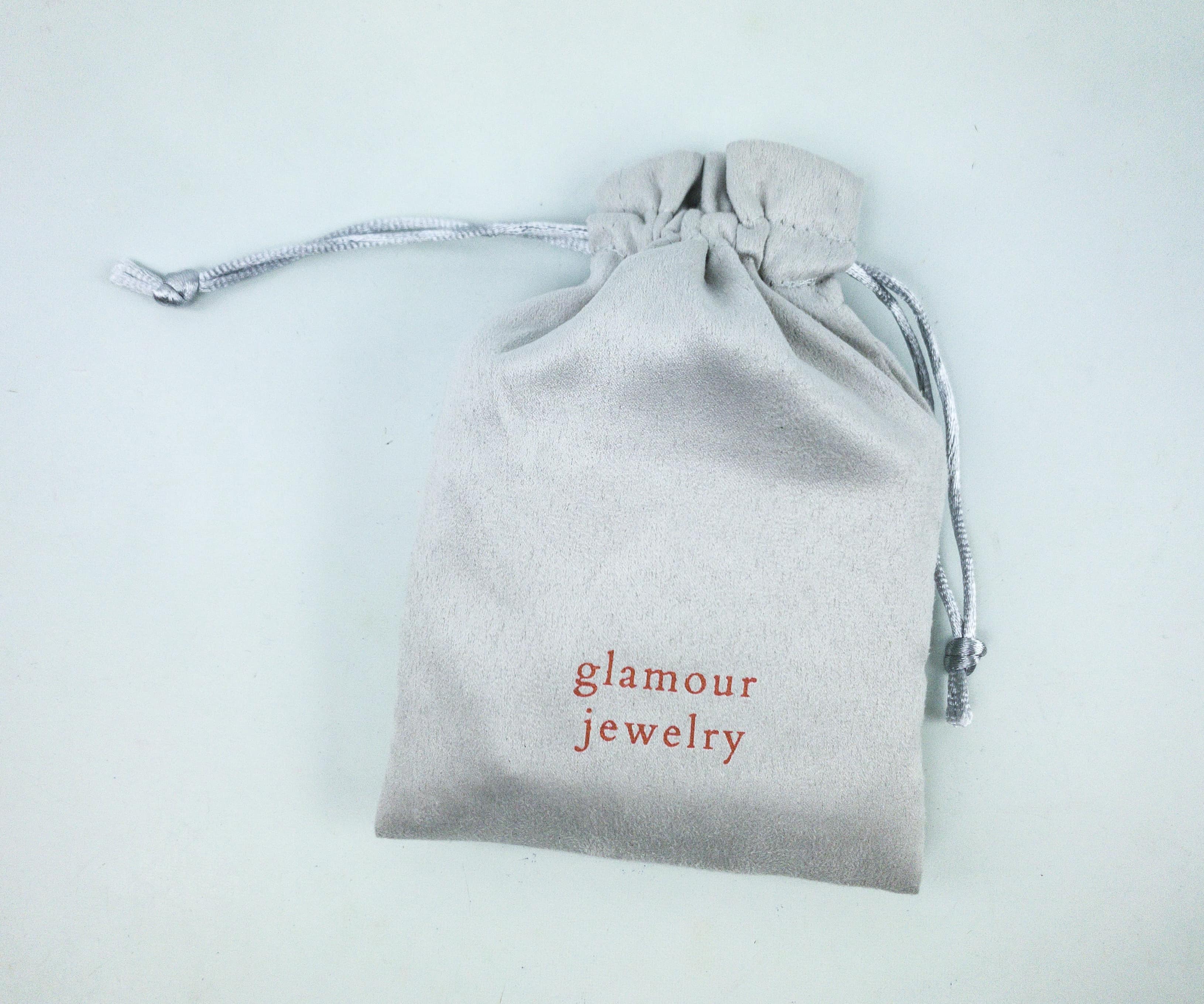 The small gray drawstring pouch is very convenient because I can use it to carry my jewelry even when traveling!
Paris Collection Lunar Necklace ($28) Layered necklaces easily takes your outfit to a whole new level without being over the top!
This beautiful opal stone necklace is the perfect jewelry addition for the new decade. The layered design and modern bar detail make for a captivating piece.
It's simple but stunning! This will look great when paired with a pretty dress!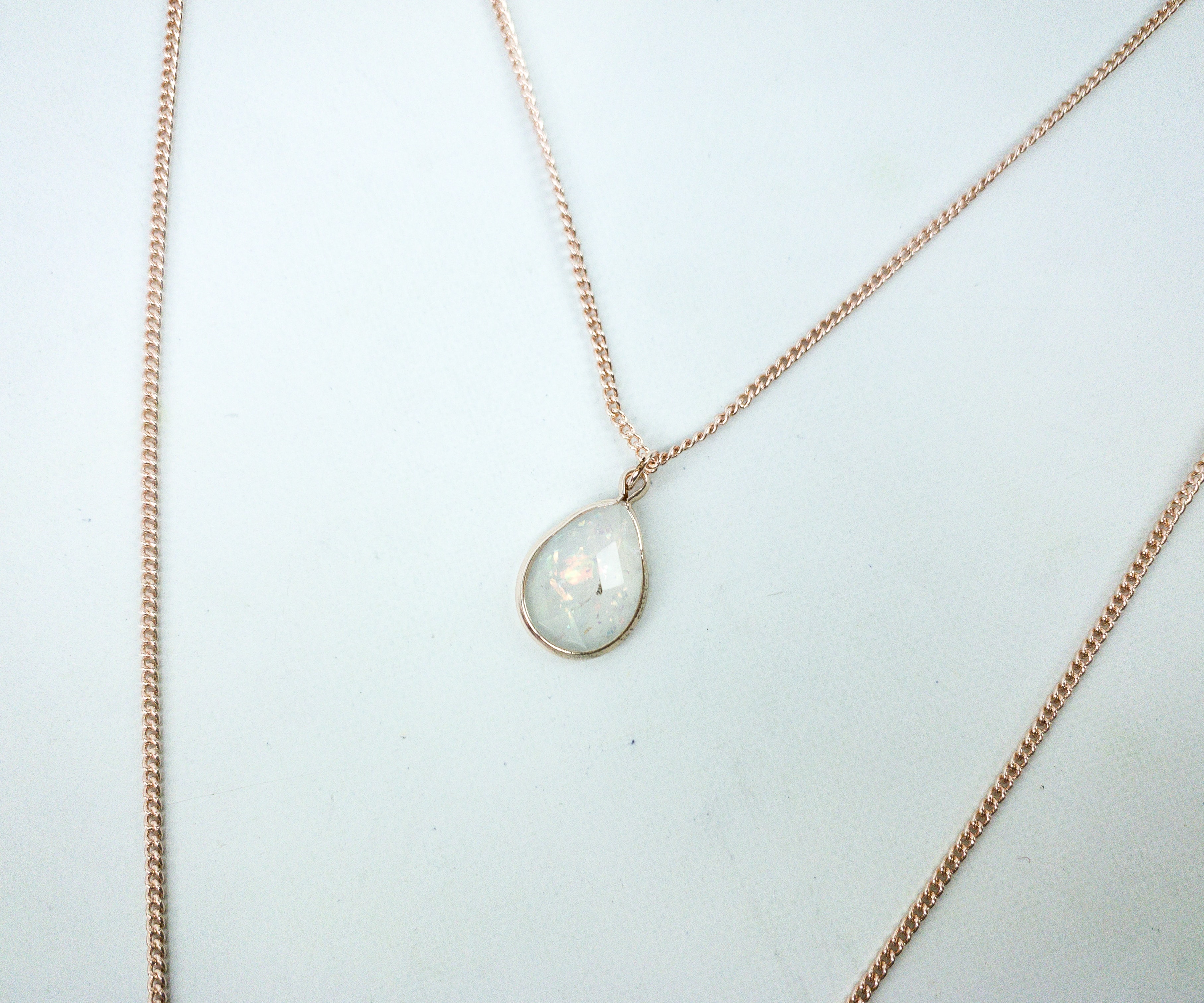 The first layer is the short necklace with an opal stone. Opal stones are known to be associated with love and passion. It is also said to be an emotional stabilizer.
The longer necklace has a modern bar pendant. It's trendy nowadays because it's dainty and cute at the same time.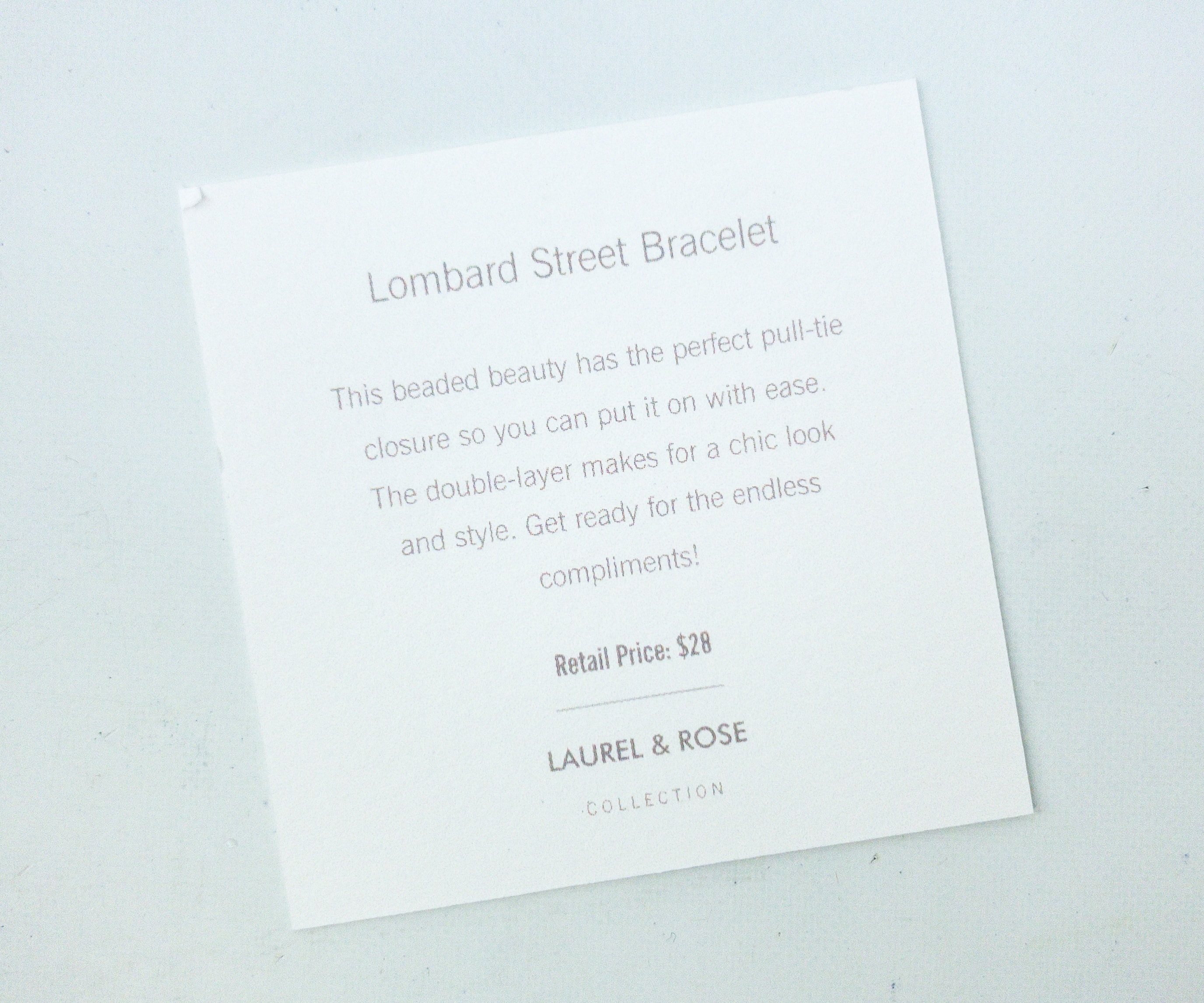 Laurel & Rose Collection Lombard Street Bracelet ($28) To pair with the necklace is this pretty bracelet featuring small beads!
This beaded beauty has the perfect pull-tie closure so you can put it on with ease. The double-layer makes for a chic look and style. Get ready for the endless compliments!
It has 2 layers and it's so pretty, whether when worn alone or worn with other bracelets.
The enclosure can be tightened and loosened just by pulling the chain. This is great because you can adjust the size of the bracelet according to your preference!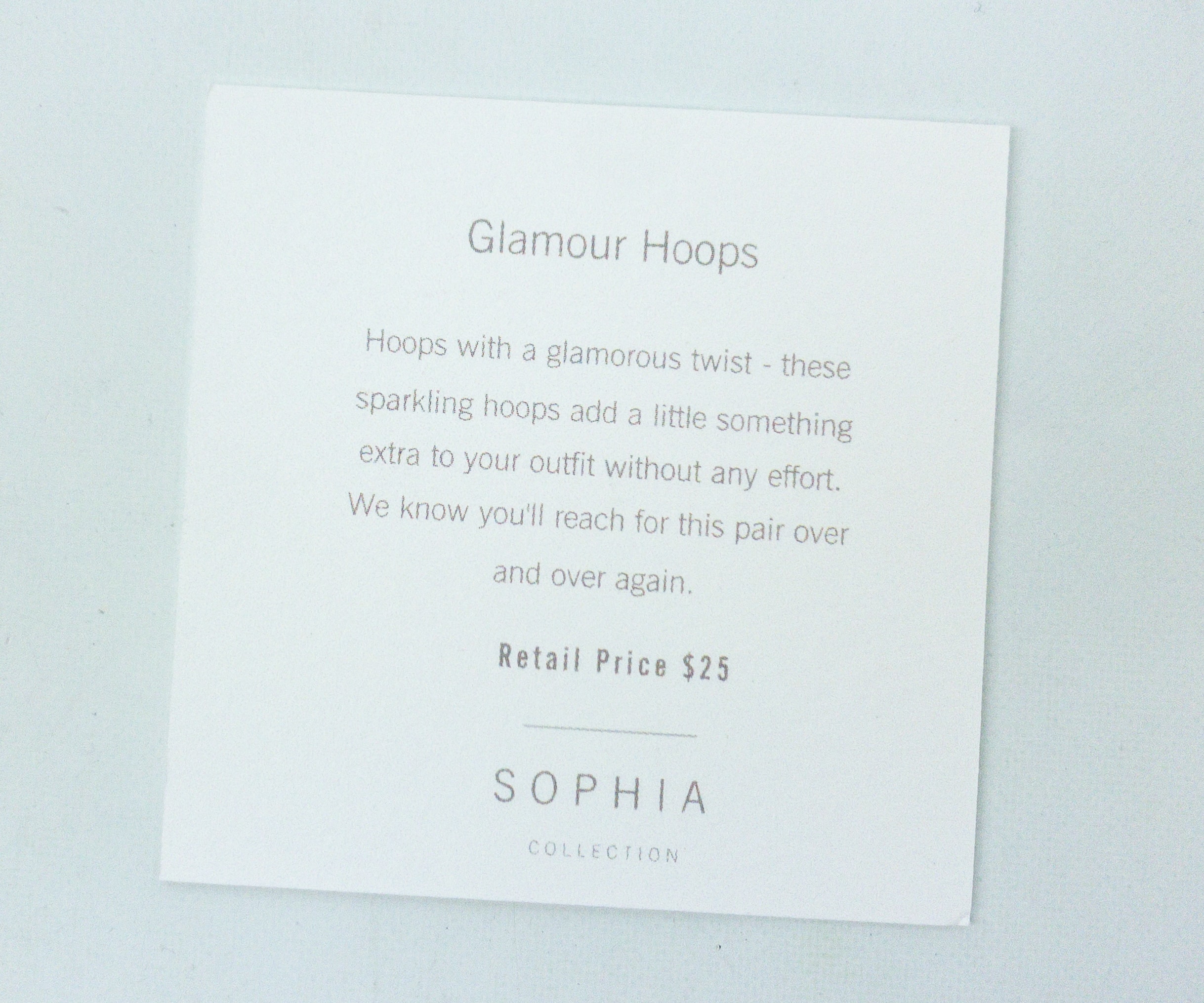 Sophia Collection Glamour Hoops ($25) To complete this month's set is a pair of glamorous earrings!
Hoops with a glamorous twist – these sparkling hoops add a little something extra to your outfit without any effort. We know you'll reach for this pair over and over again.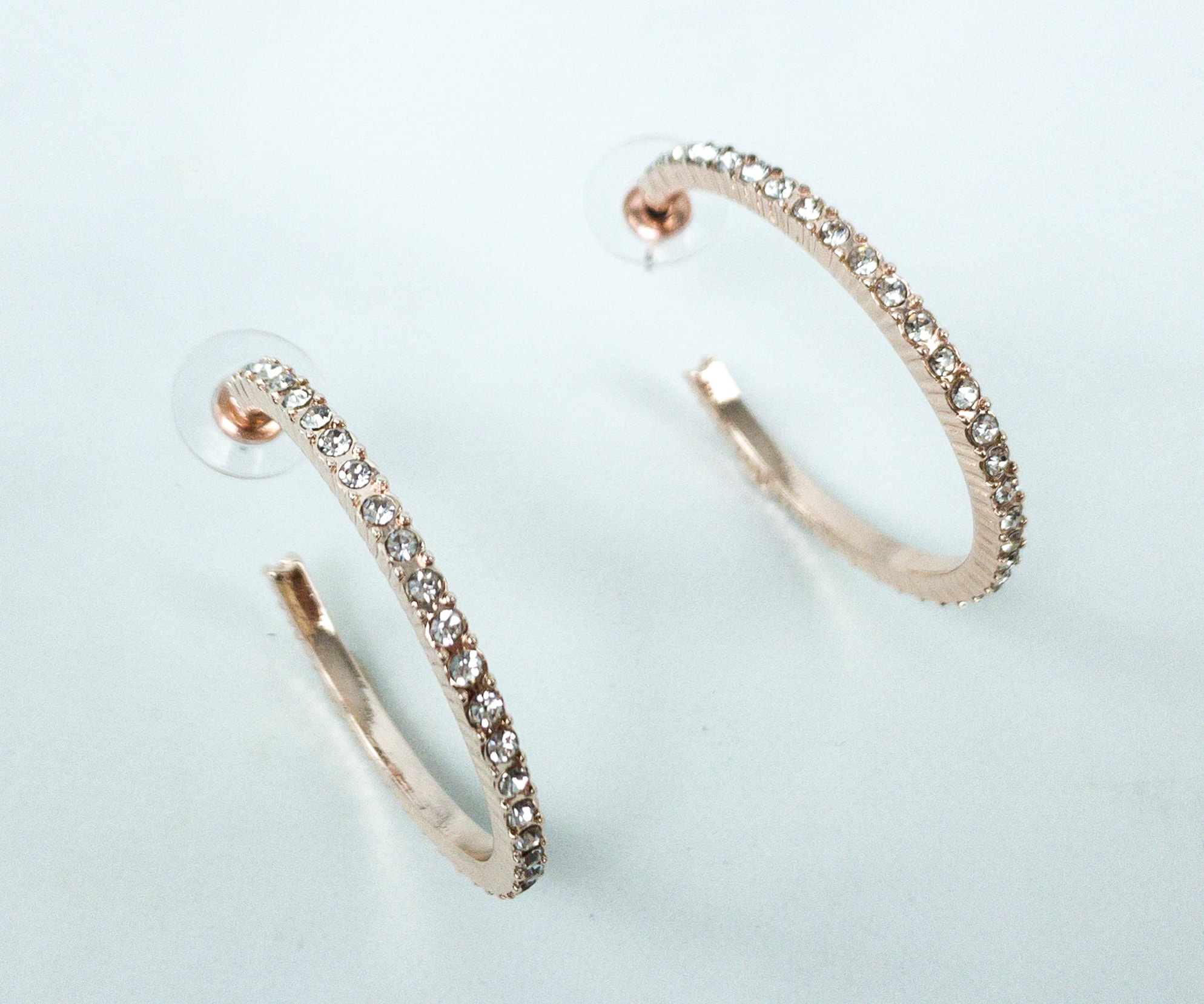 This pair of hoop earrings have gems all over the band, making each piece shiny. It's a classic piece that goes well with formal and semi-formal outfits, or even when you just need an extra touch of style on a casual day.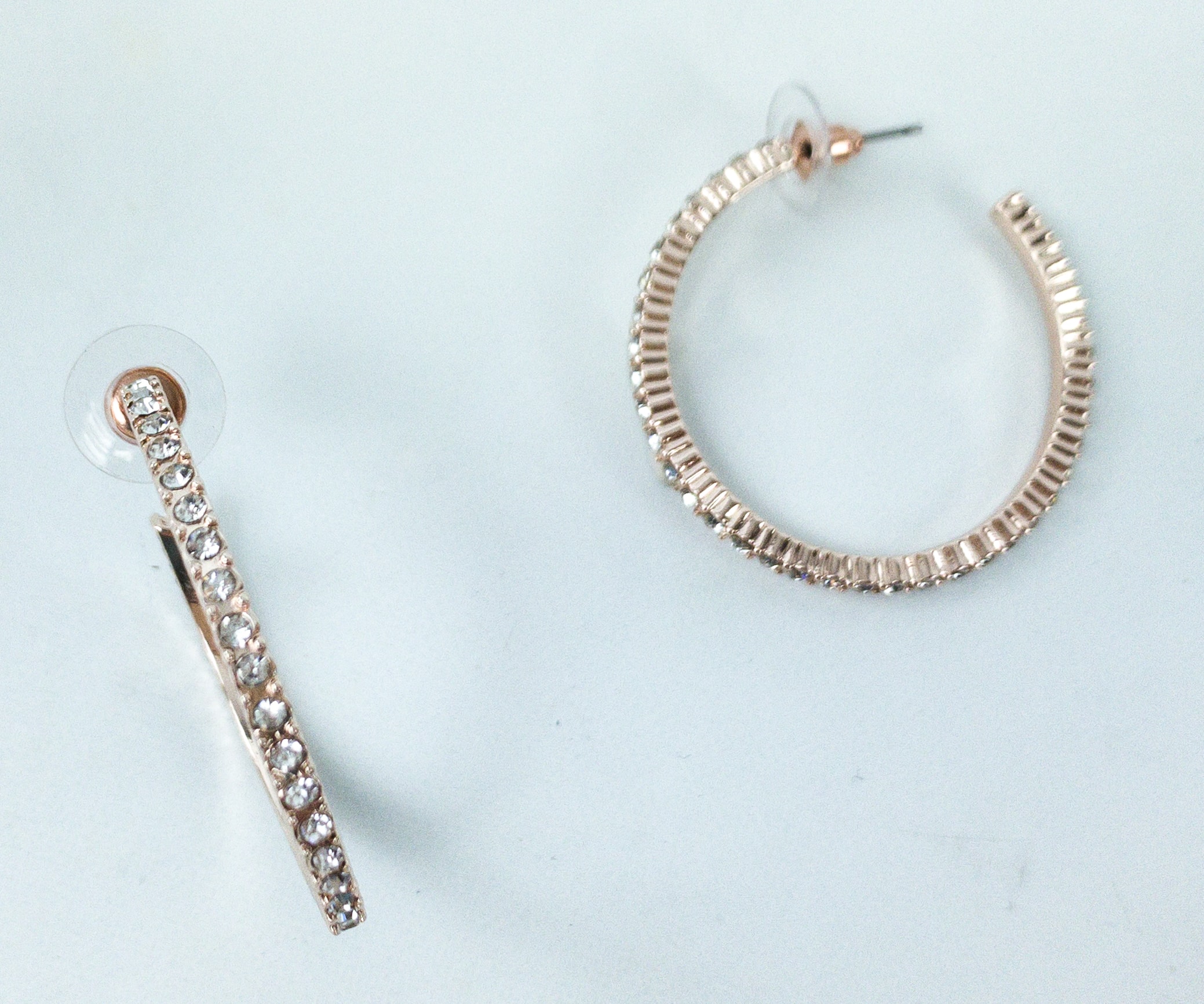 What's great is that they're not too heavy! I can easily put this on to make me look well-put-together!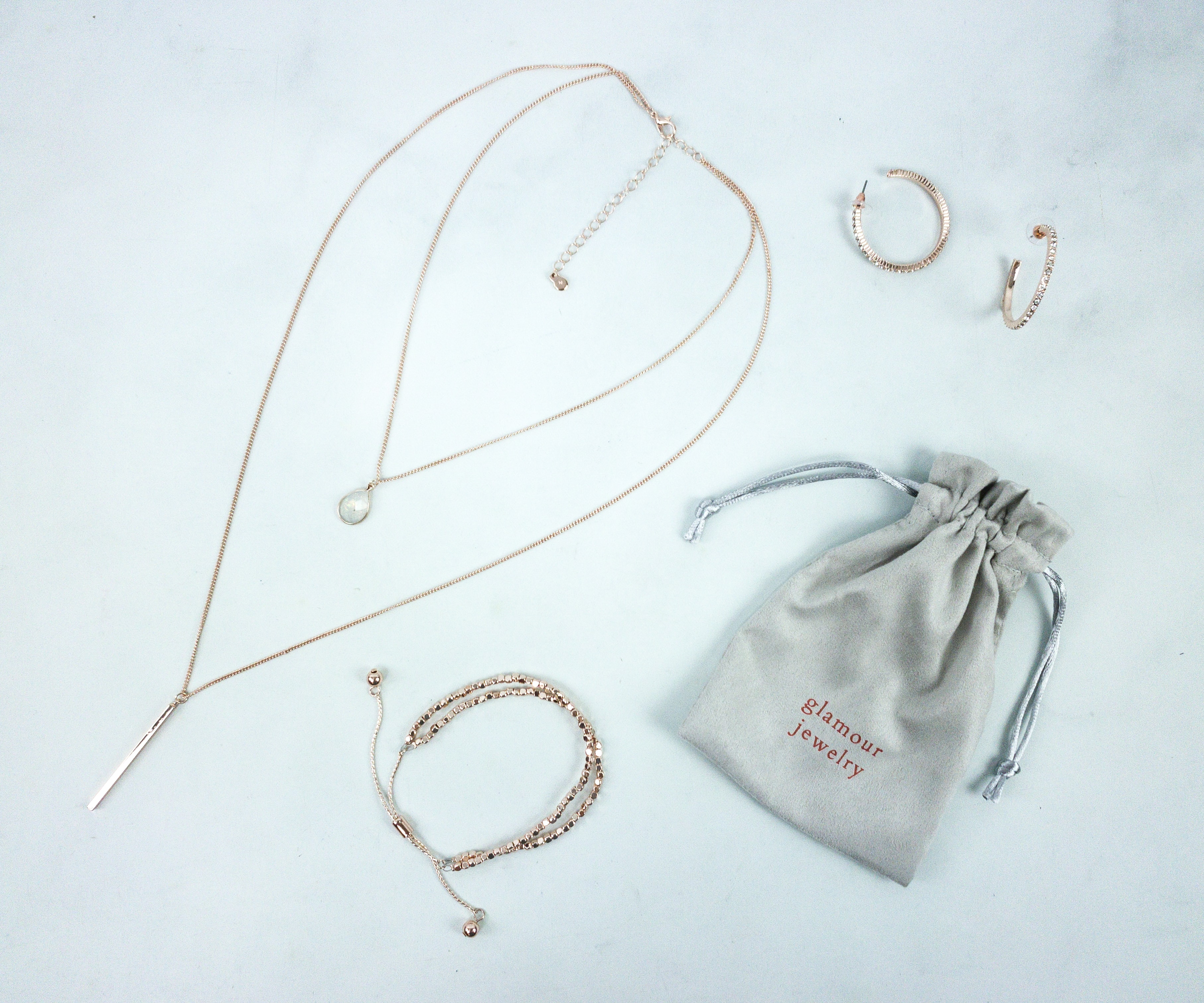 I'm so happy with everything I got!
This month's curation speaks to me! It's simple, it's elegant, it's just pure perfection! I love that these items can be worn not only on special occasions but even on casual days! They're not loud but they give a certain amount of charisma that will make you look extra good. My favorite has got the be the layered necklace! Overall, this month's items are truly impressive! Can't wait for the next box!
Have you tried Glamour Jewelry Box yet? What do you think of this month's box?