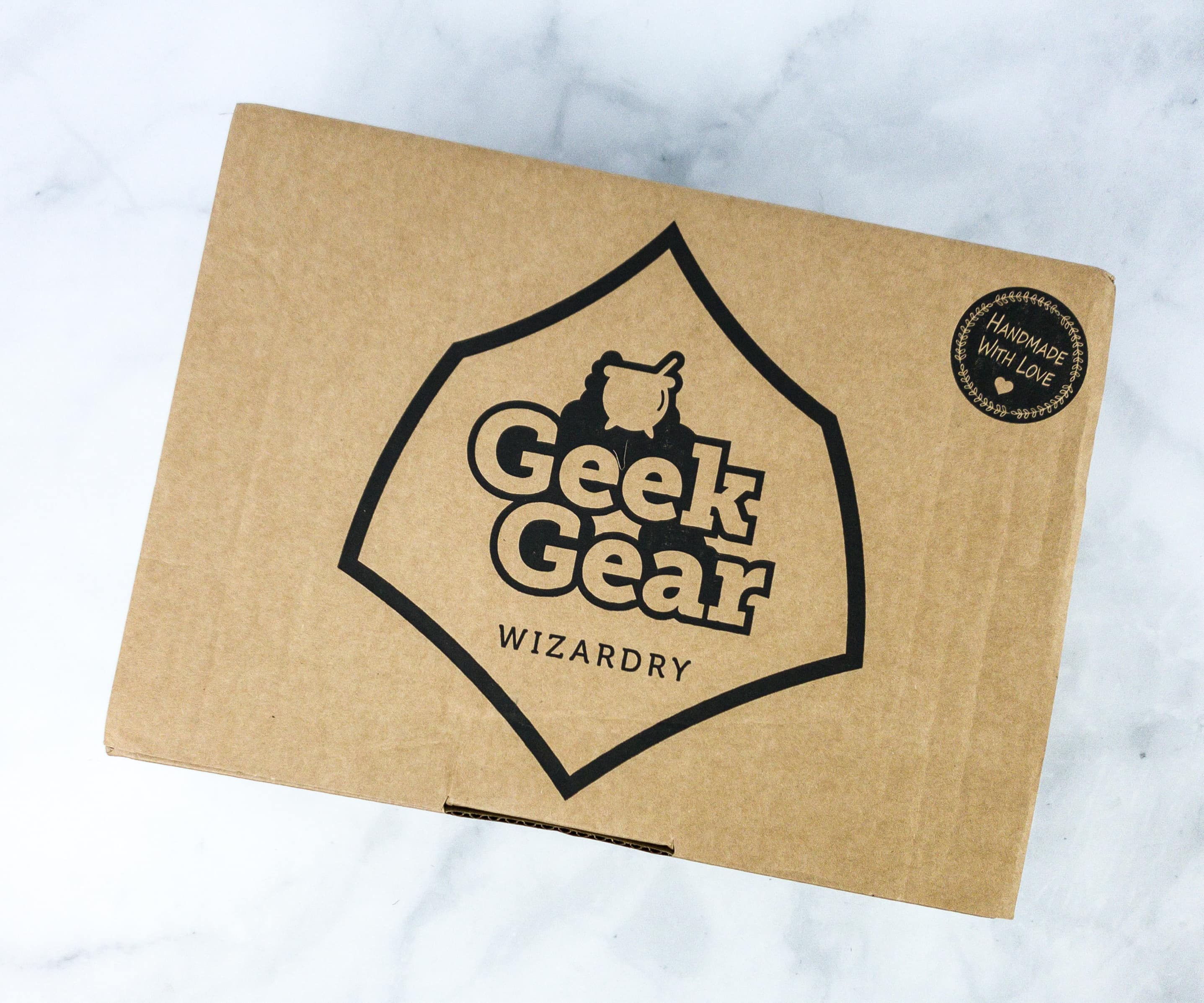 The Geek Gear World of Wizardry is a monthly Harry Potter themed edition subscription box. Every month, you'll receive a box filled with licensed or exclusive Harry Potter merchandise personalized to your chosen Hogwarts House, for only £24.99! 
DEAL: Save 15% off with code SPECIAL15!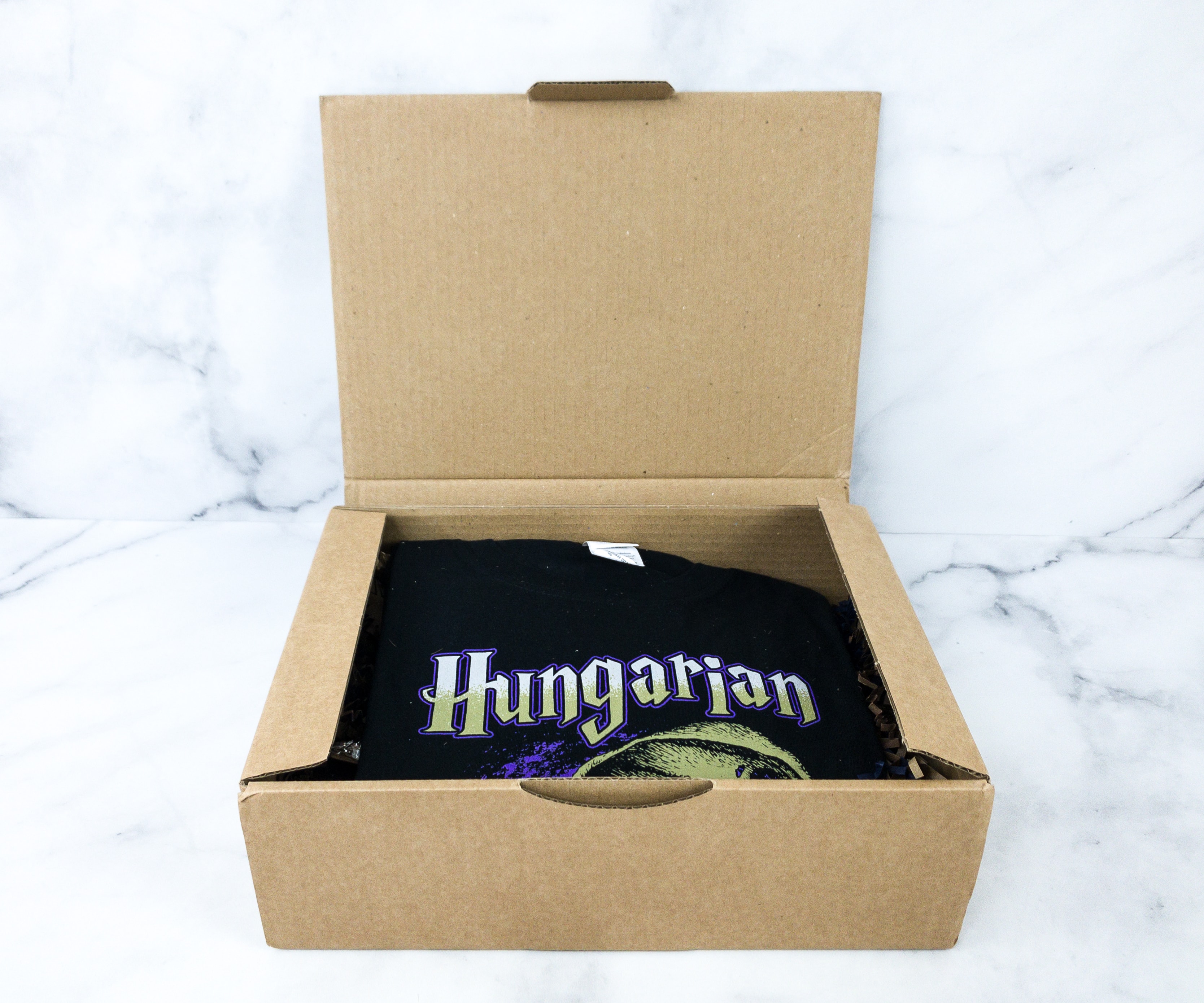 The items were packed in a brown cardboard box with Geek Gear Wizardry branding on the cover.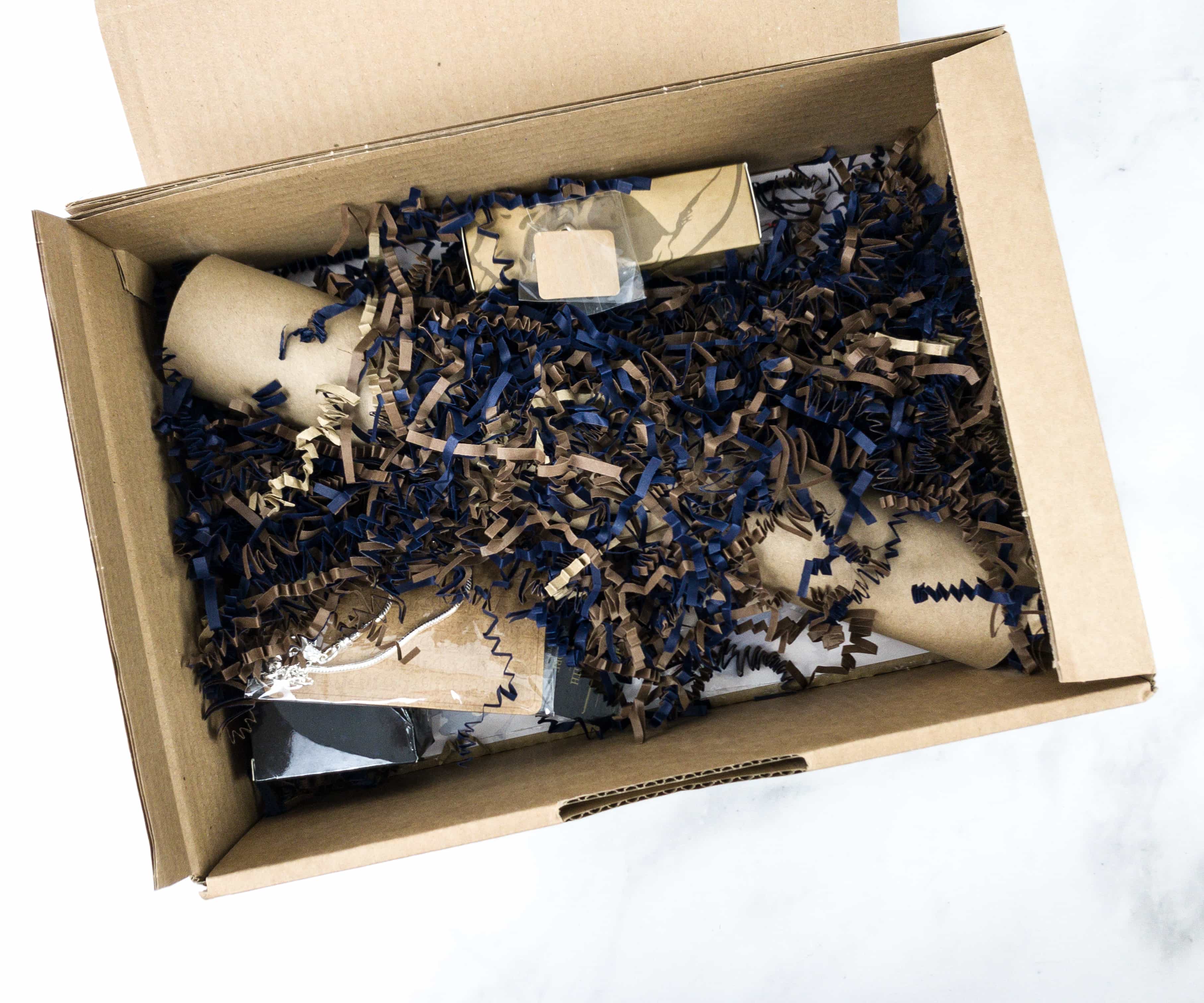 We're all excited to unbox this and see what we got from the Wizarding World! Everything is protected by squiggles!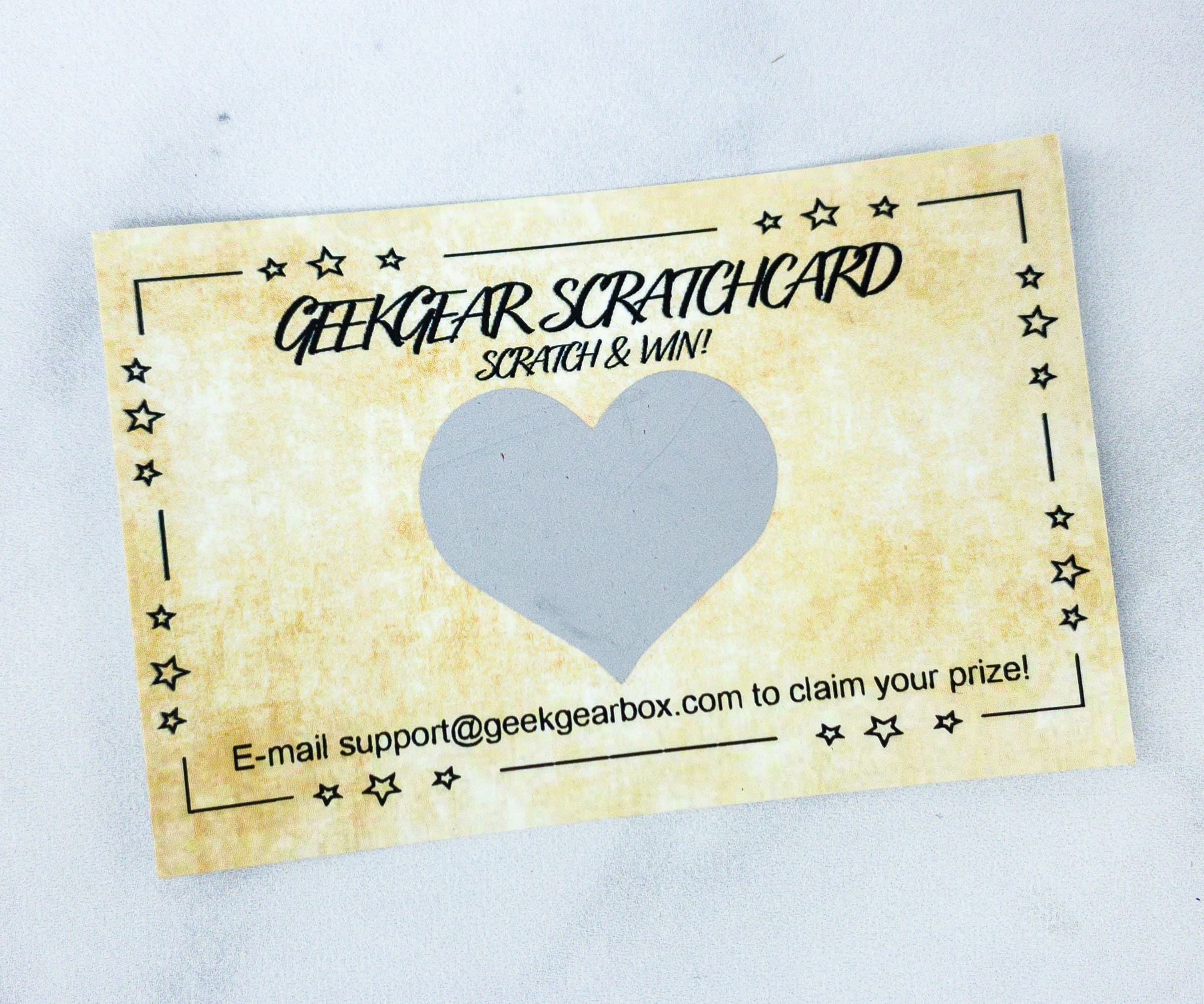 We also got a Geek Gear Scratch Card.
There's a letter with the Geek Gear branding that looks like a wax seal, but it's actually printed.
It lists all the items in this month's box, plus a YouTube spotlight.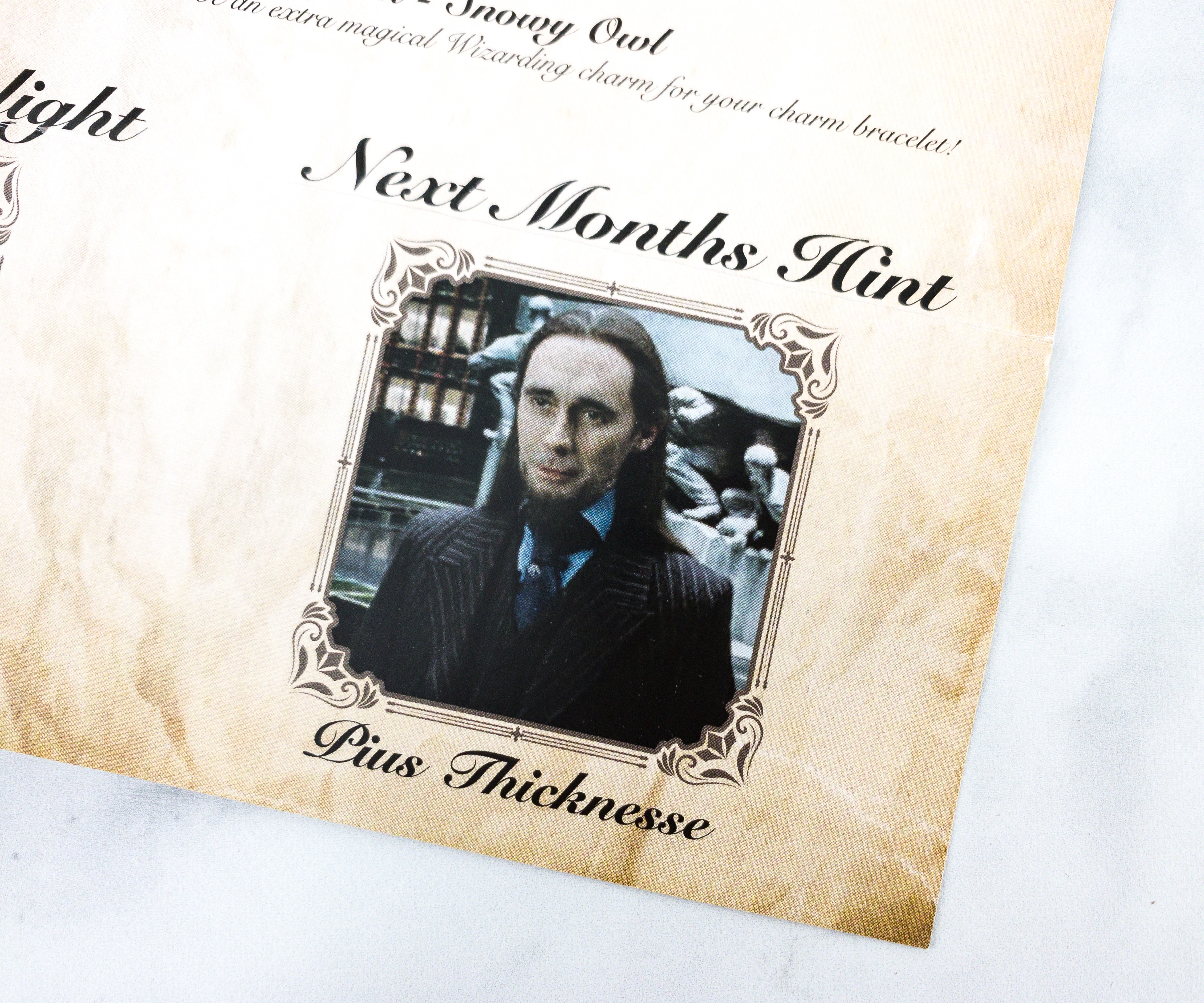 Here's the hint for next month: Pius Thicknesse!
Everything in my box!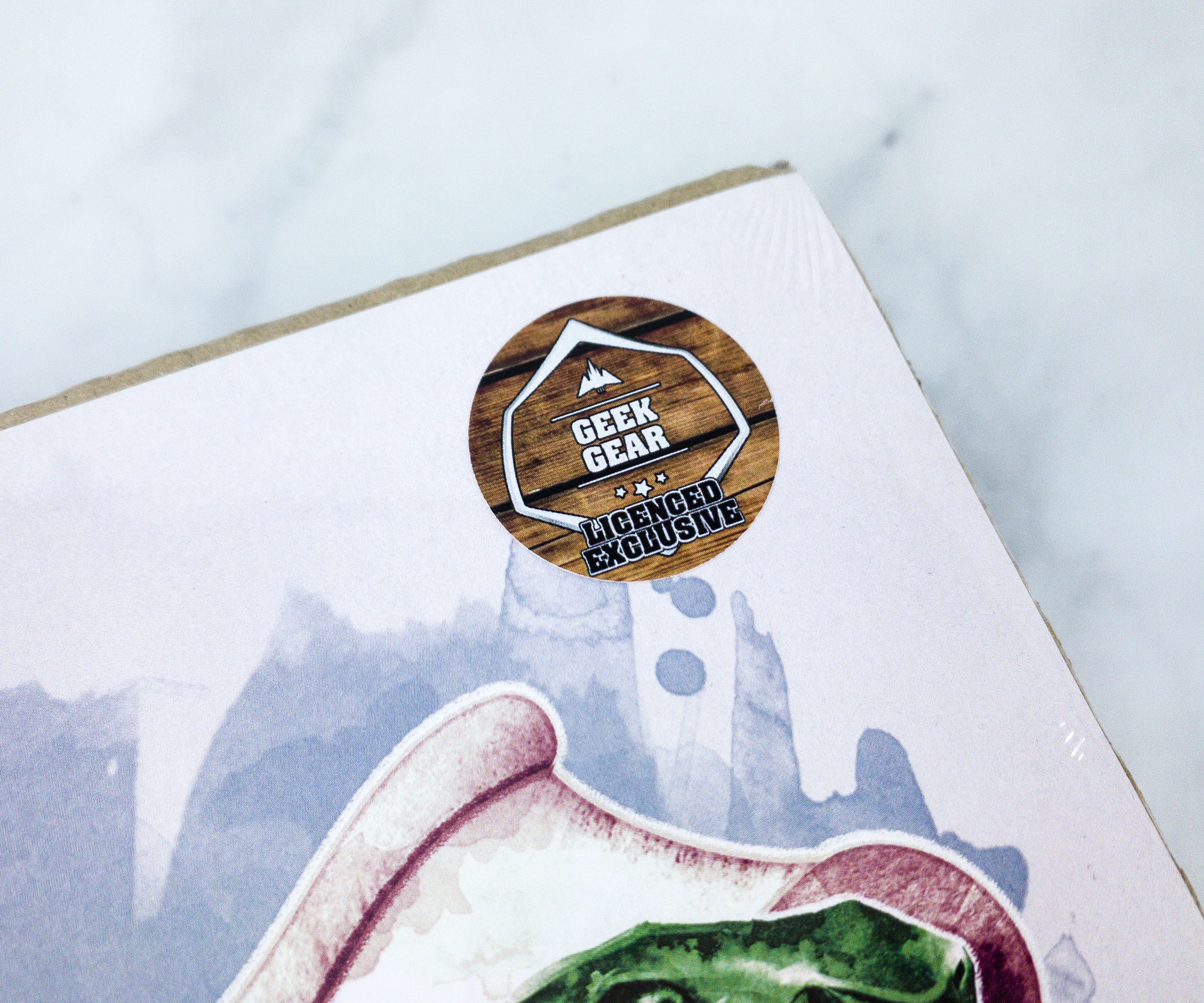 Hogwarts Print. The licensed exclusive print this month features the Hogwarts School of Witchcraft and Wizardry crest!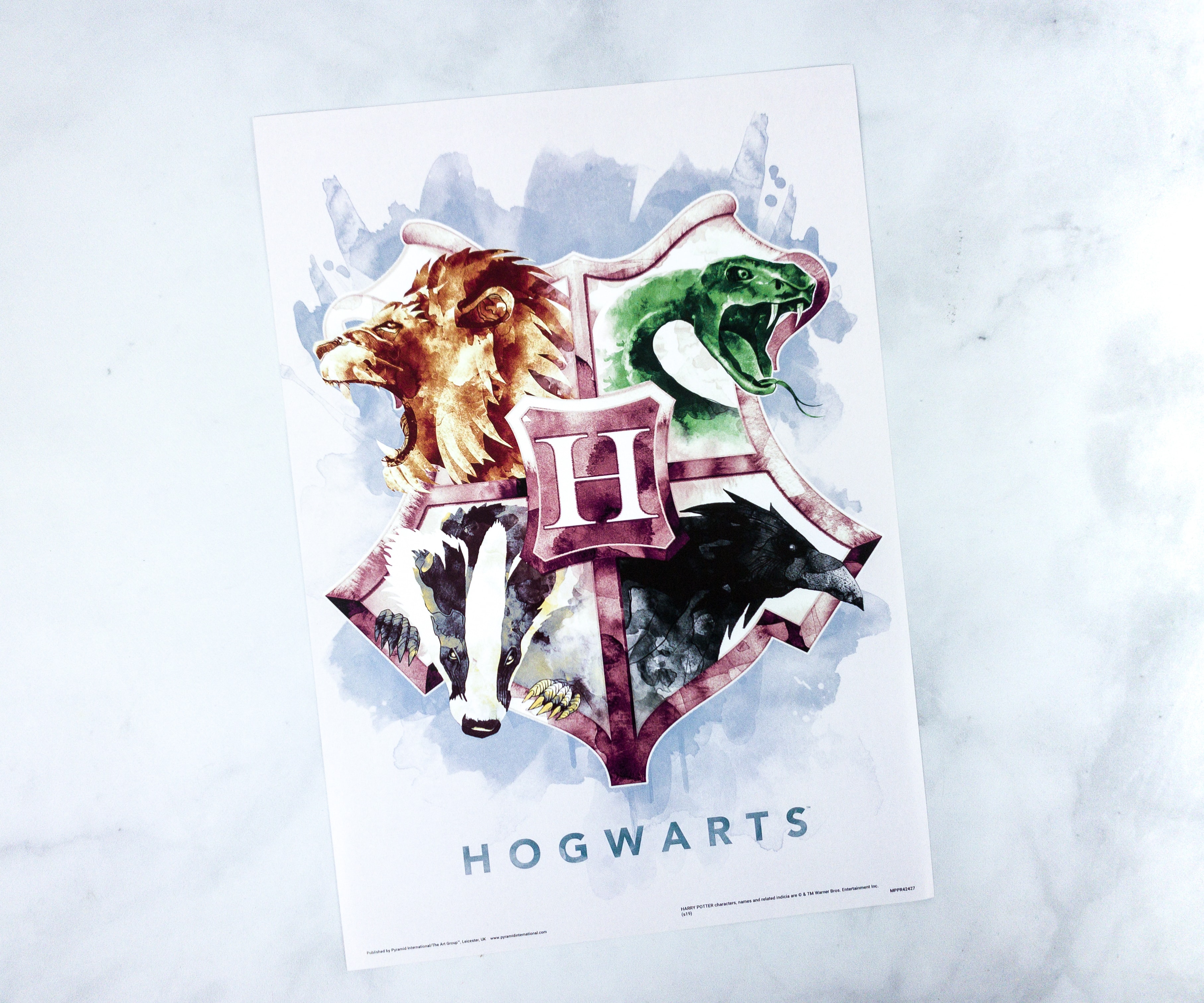 It's a nice take on the crest where each quadrant features the House animals in their most realistic forms. I really like that each of them looks fierce on this crest. Just look at the Slytherin snake's beautiful emerald green color! It's simply amazing and I would love to put this up on my wall!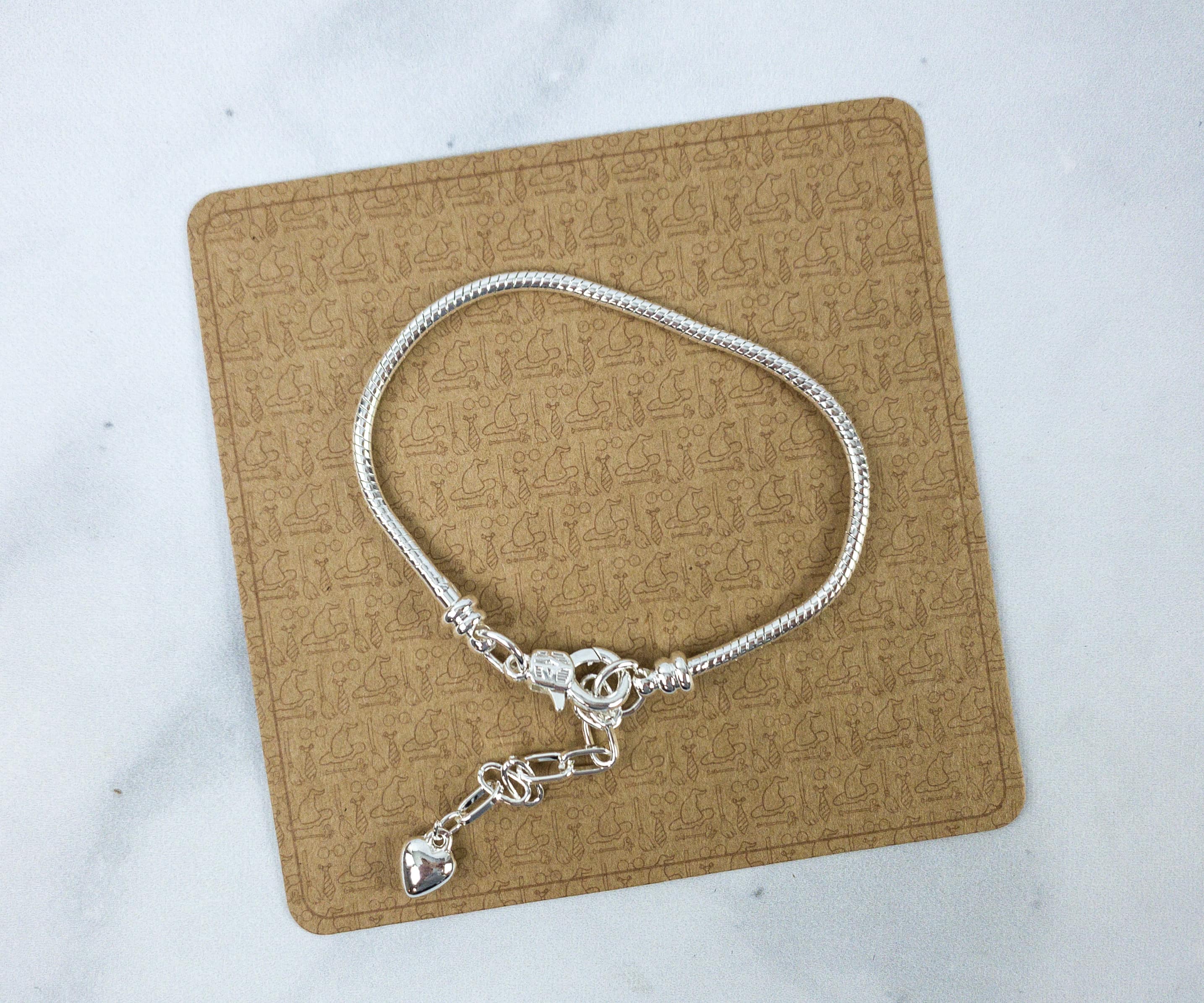 Wizardry Charm Bracelet. This is a nice reminder of the Wizarding World, and by wearing this bracelet, I can show off how much of a Potterhead I am! It's shiny and beautiful!
It also comes with an extender so I can comfortably adjust the fit, and an easy to lock/unlock lobster clasp. The end of the extender even comes with a tiny heart charm.
Monthly Charm Collection: Snowy Owl. To go with the bracelet, we'll be getting a monthly charm from this box! The very first one is Hedwig, the snowy owl!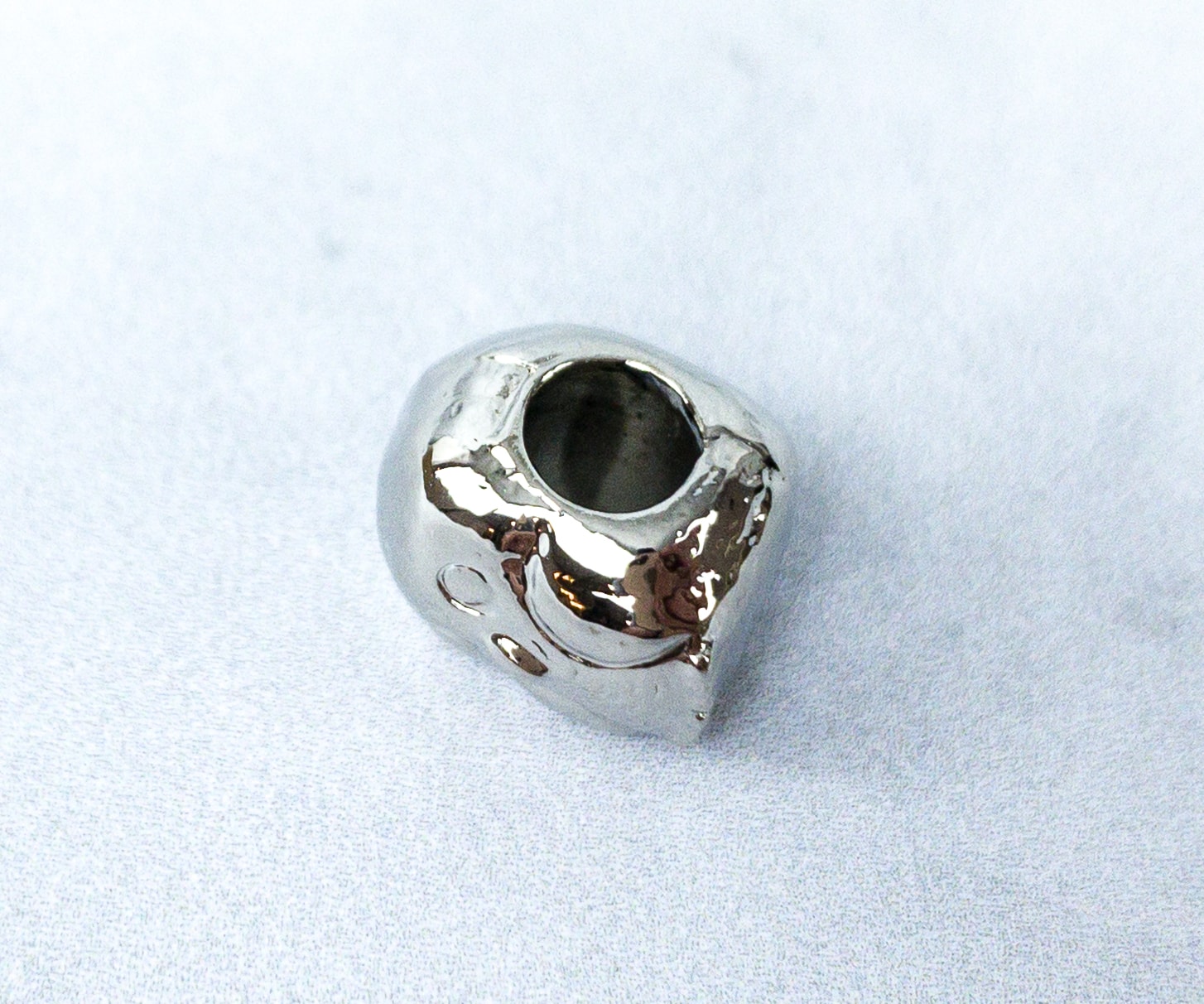 It comes with a hole at the center so that it can be easily attached to the bracelet.
You just need to take off the clasp from the bracelet first so that you can insert the charm to the bracelet.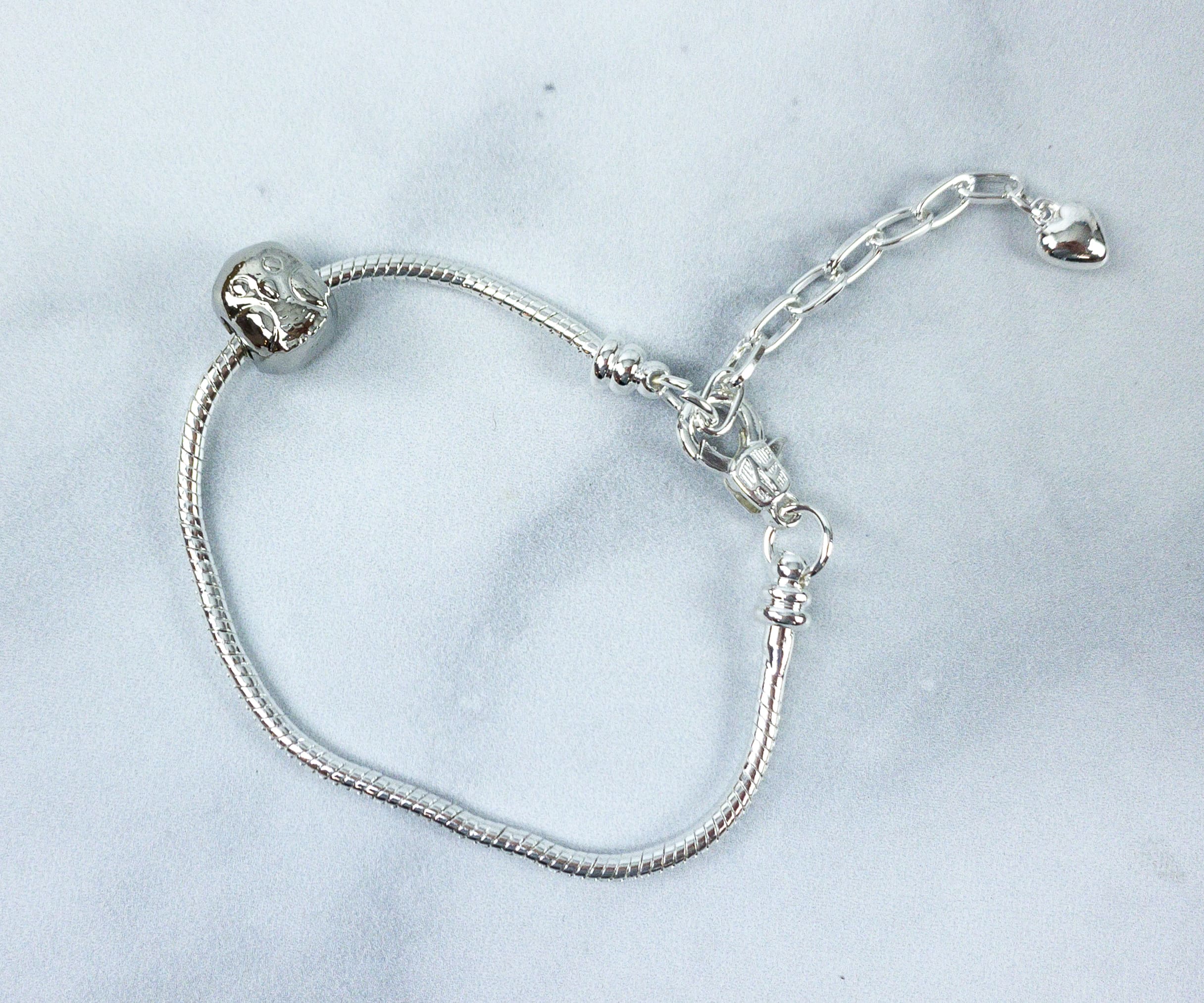 There's my very first charm on the bracelet. It's so awesome and I'm excited about the other charms already!
Hungarian T-Shirt. On the Triwizard Tournament's first task, the champions need to draw a certain dragon that they will face, and Harry ended up drawing the Hungarian Horntail, now featured on this month's shirt!
The Hungarian Horntail is a dragon that is native to Hungary and is considered to be one of the most dangerous breeds. It looks like a lizard that possesses black scales.
Wizardry Friends Artwork – Part 1 of 4 by Kevin Cantwell. There's another art print in the box, and it's actually included in a 4-part picture! It's another reason to make me excited for the next boxes!
It's another amazing art by Kevin Cantwell, and if I'm not mistaken, it's one of the Weasley twins!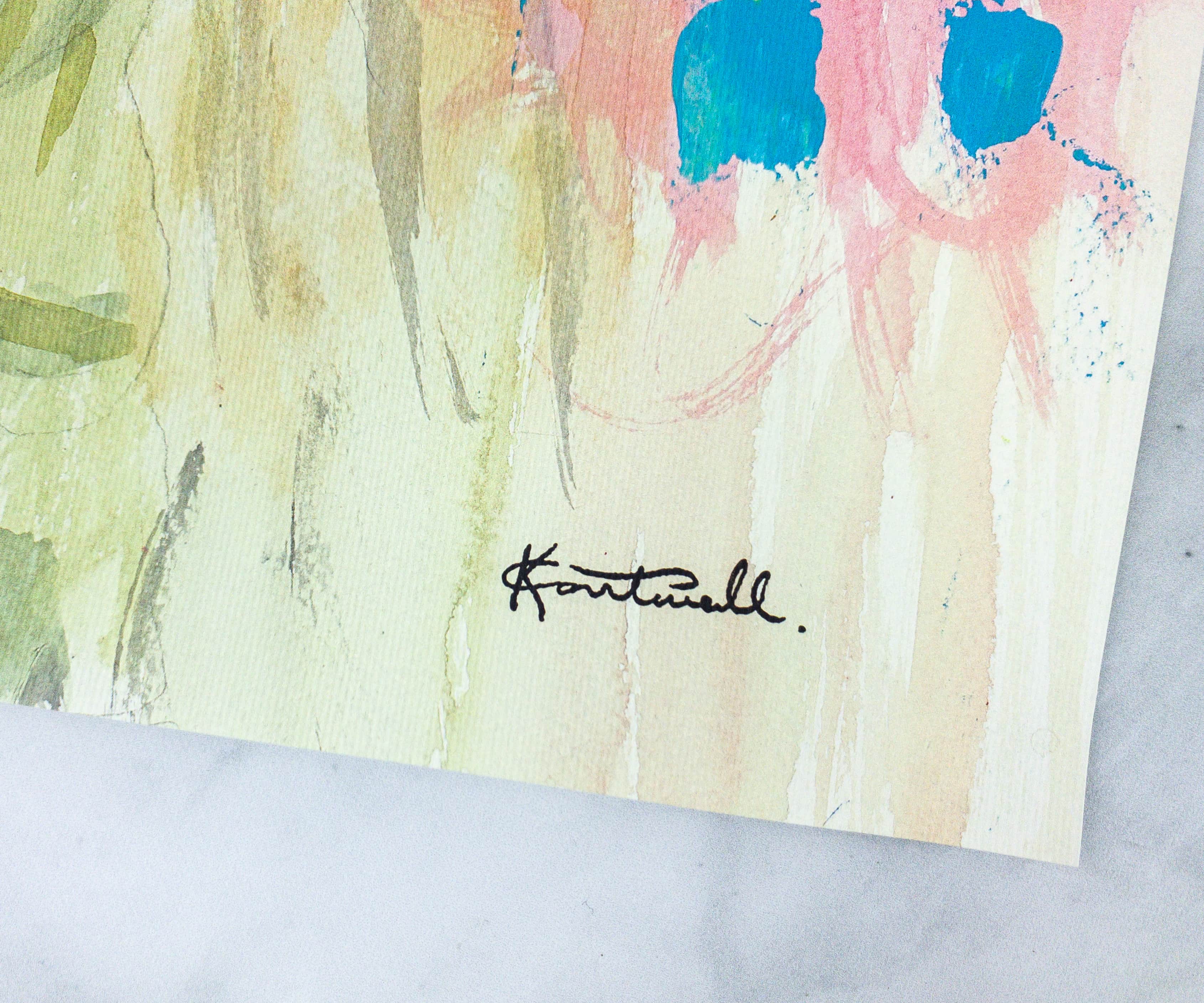 Kevin Cantwell included his full signature at the bottom right of the image.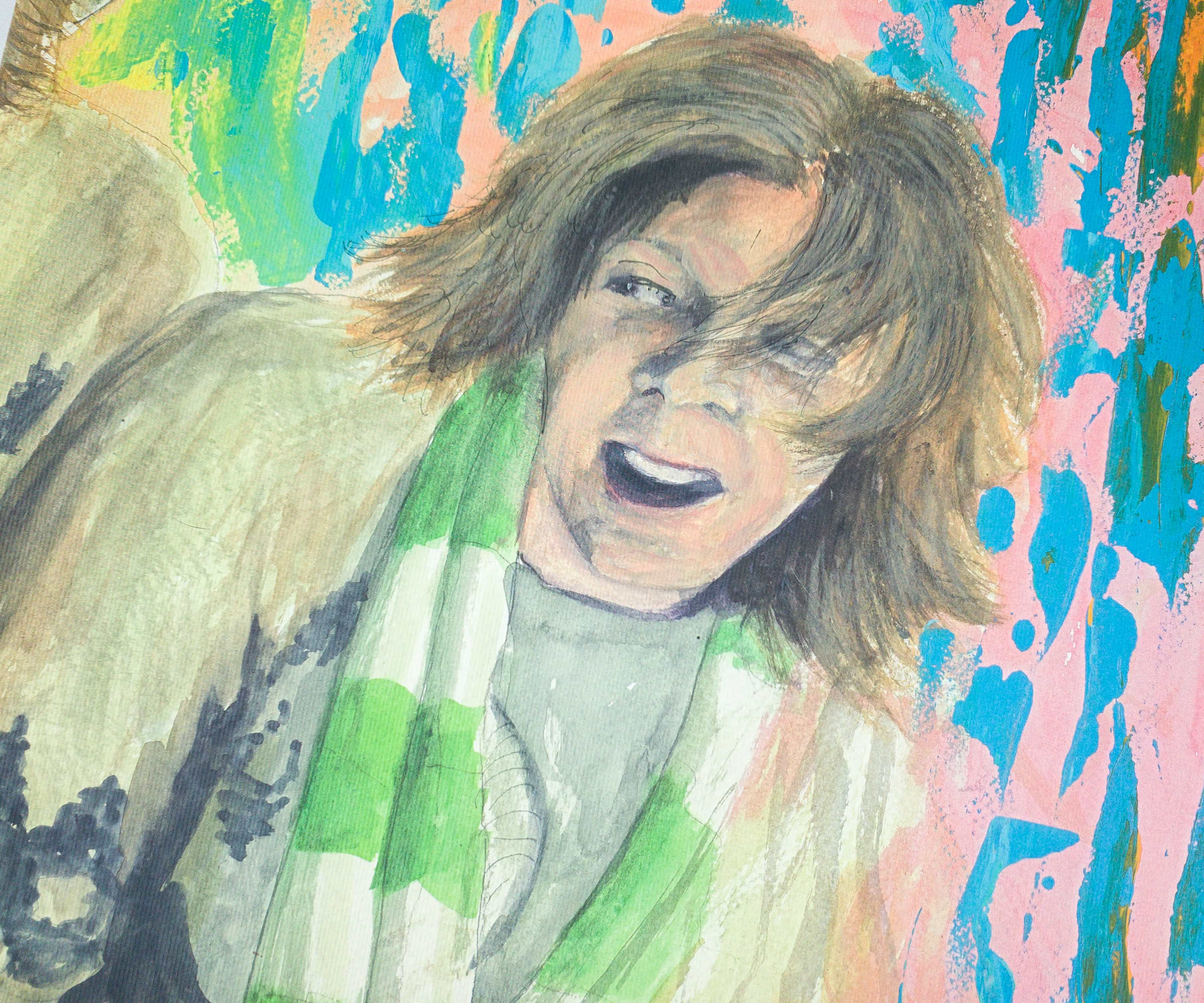 Fred? George? Maybe we'll get the answer with the next image that they'll send!
The bottom left included the artist's initials as well.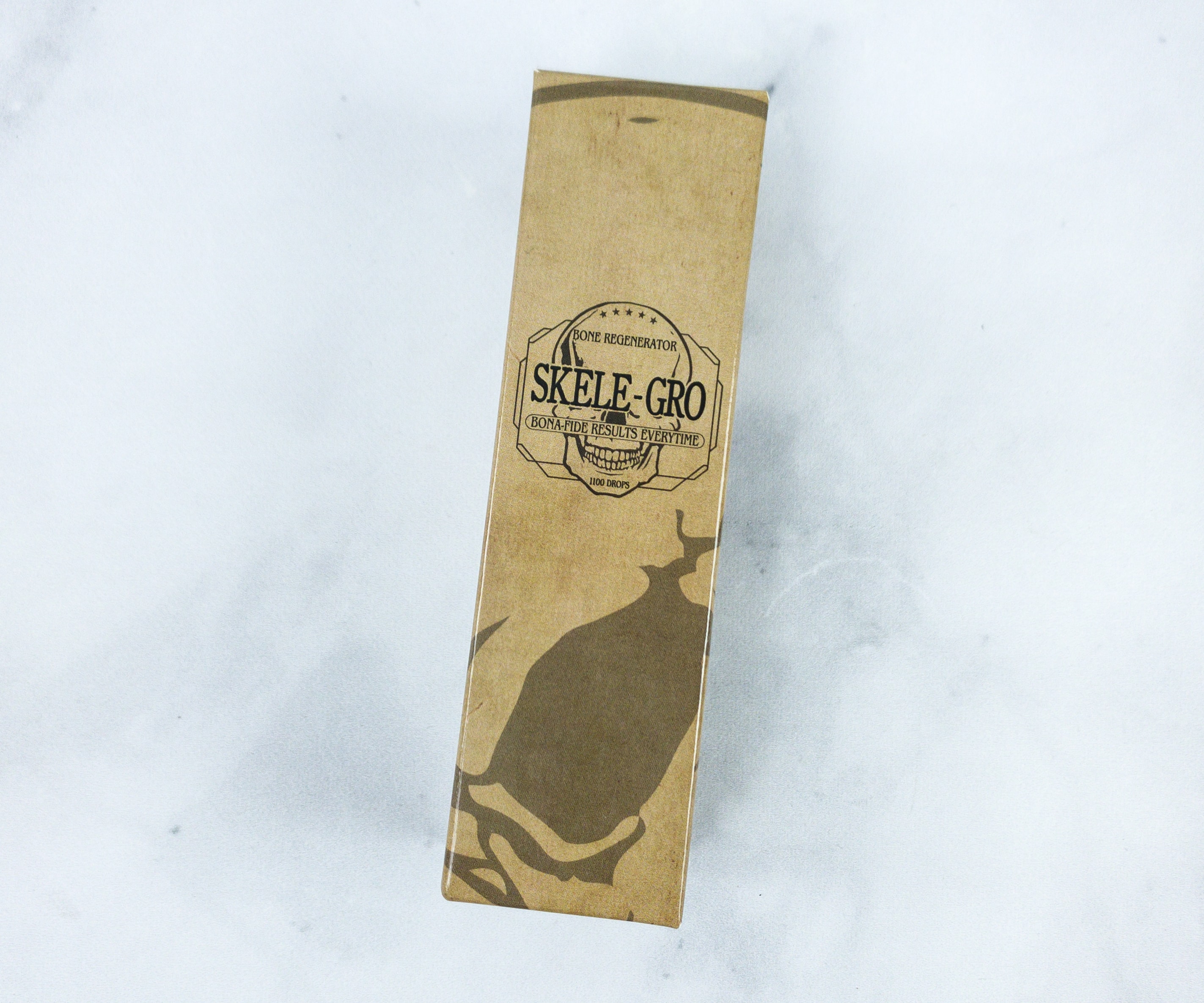 Skele-Gro Potion Replica. Last time, they hinted us about the inclusion of a potion on the next box, and finally, here it is! I got the Skelo-Gro Potion!
Of course, it's a Skelo-Gro potion, so the vessel should have a skeletal design!
Skele-Gro (alternately spelled Skelegro) is a dreadful-tasting potion which restores bones. It is able to mend broken bones, or even regrow entire bones that have vanished or been otherwise lost. For regrowing entire bones, the process is a notably slow and painful process, that can take over a full day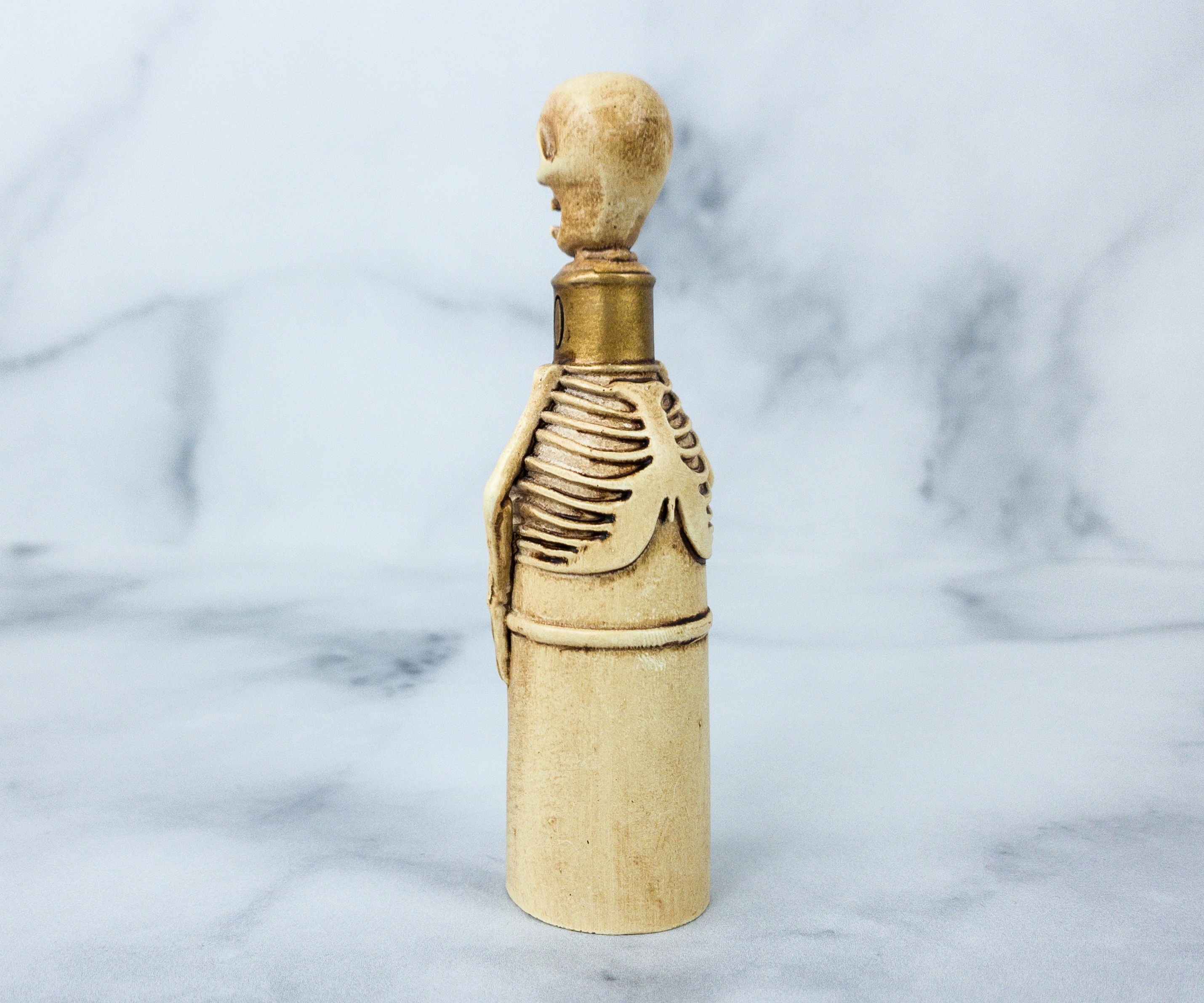 One notable use of the potion in the series is when Harry used it after the bones on his right arm were broken during a Quidditch match in his second year at Hogwarts. He also said that the potion tasted awful and it burns the throat. It required him overnight to grow his bones back.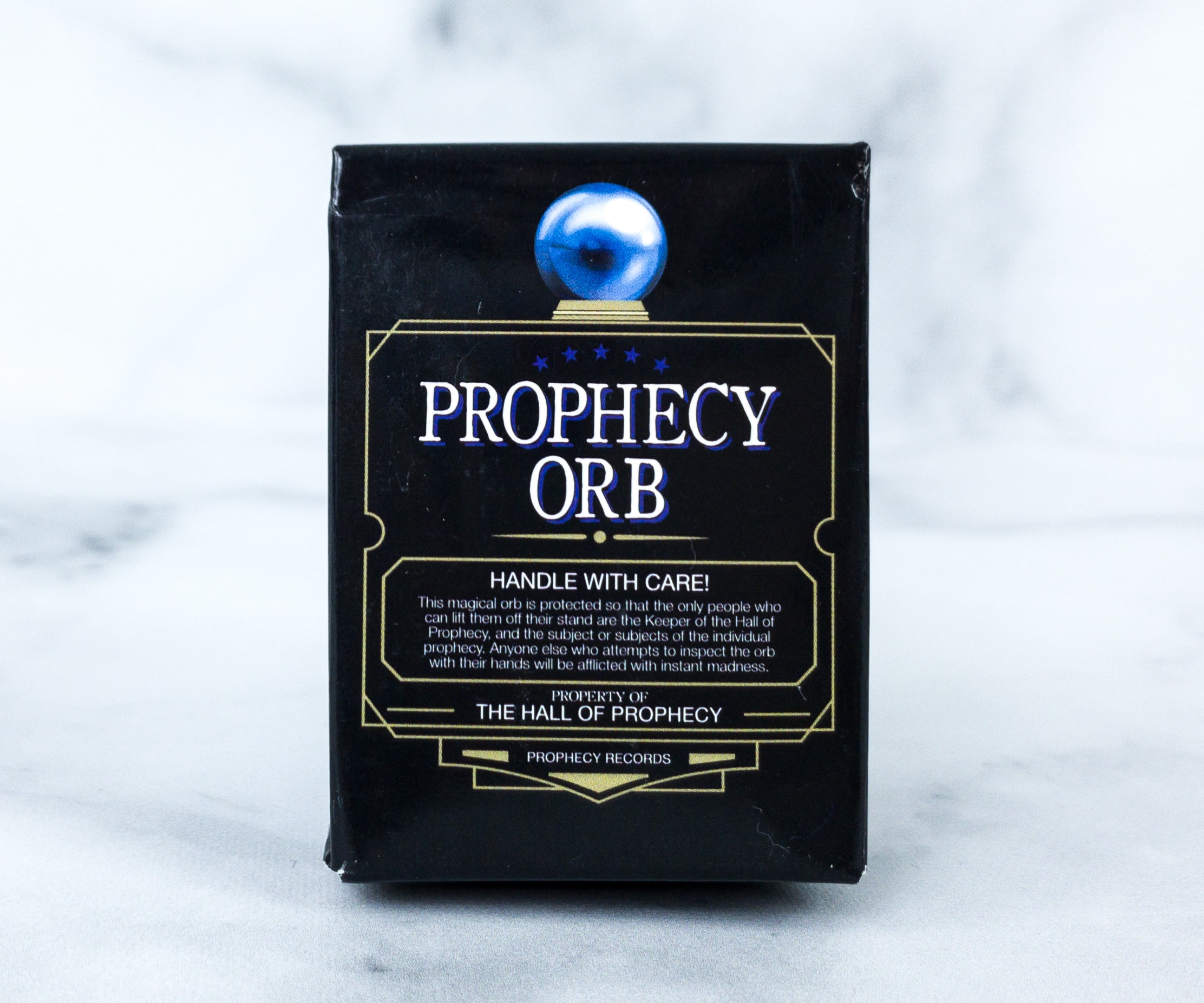 Prophecy Orb Replica. Prophecies are an important part of the series, and they even dedicated a department for them in the Ministry of Magic. They are predictions made by a Seer, who is someone with the ability to see the into the future, and these can be stored in spun-glass spheres called Prophecy Records, like this orb!
This certain orb is referred to as the "Prophecy that changed Harry's life." It is by the Seer and Divination Professor Sybill Trelawney. It's a record of prophecies about Harry and the Dark Lord. The orb sits on top of 3 snakes, just fit for what the prediction is all about. It's an amazing decoration for any Potterhead's home!
I'm happy with this month's box! The items are cool and awesome, they're the kind of stuff any Potterhead would love to have and collect. My favorite is the charm bracelet and I'm now looking forward to getting new charms in the next boxes. The art print is another monthly thing we should watch out for. Also, my potion replica collection is growing and I love collecting these cool potion bottles, I might have to make my own Potion storeroom. I also like the prophecy orb, it's really beautiful and magical. Overall, the Potterhead in me is really pleased with this curation! I can't wait for the future boxes!
What did you think of this month's Harry Potter Geek Gear box?
Visit Geek Gear World of Wizardry to subscribe or find out more!