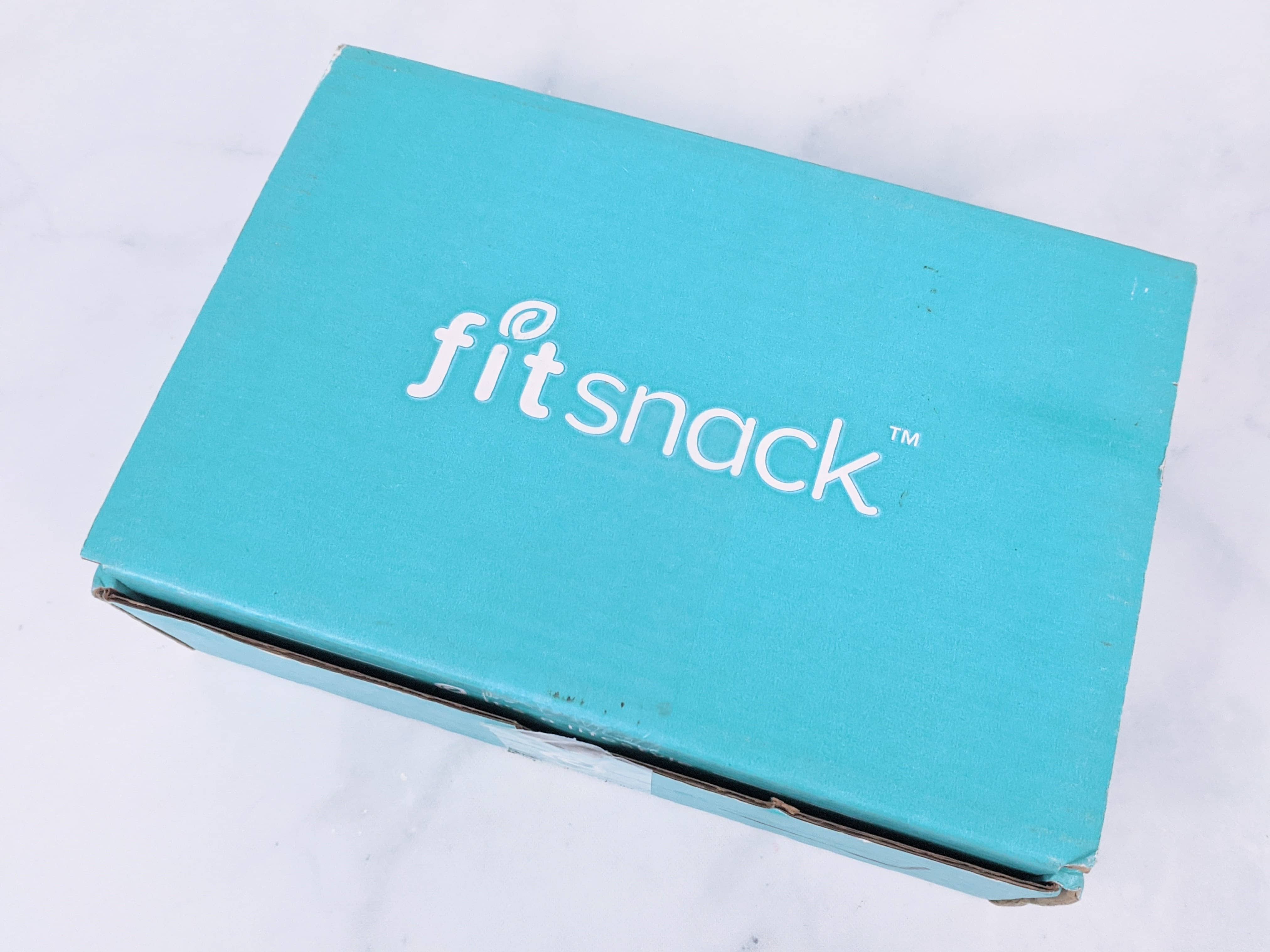 Fit Snack is a monthly subscription box delivering healthy nutritious snacks directly to your door. Fit Snack curates its boxes according to the following criteria:
Each product always containing two or more of the following: GMO-free, high in protein, low in sugar, gluten free, organic, raw, vegan and all natural.
Plus, we add in bonus items such as energy boosters, nutritional supplements, or refreshing beverages.
If you sign up for a 6 month or 1-year plan, you will receive exclusive fitness inspired bonus items.
DEAL: Save $3 on your first box! No coupon code needed, just visit and subscribe.
Everything in the box.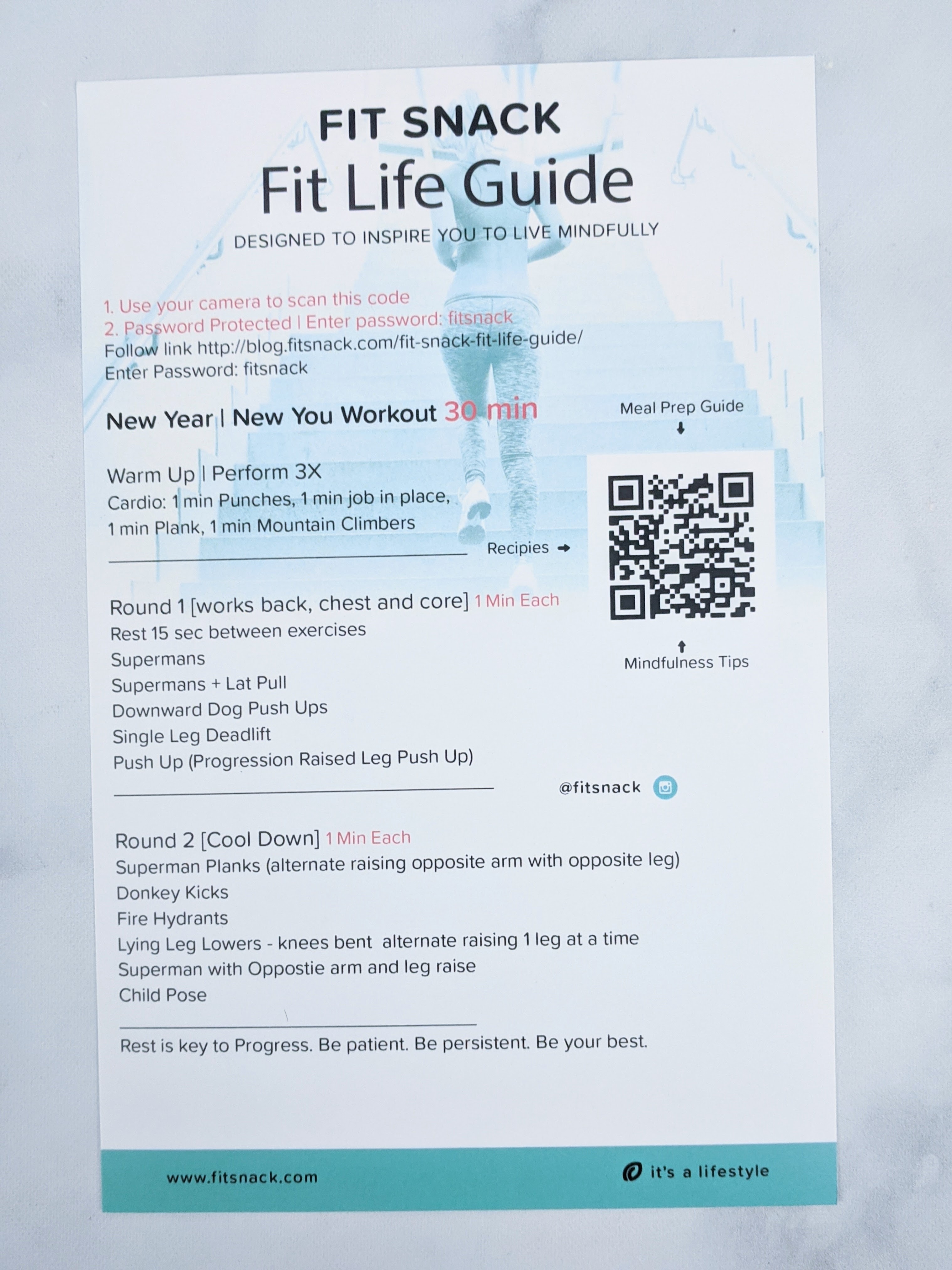 On one side of the information card, Fit Snack provides a workout for the month. This month, it also includes a meal prep guide, recipies and mindfulness tips available through a qr code.
On the other side of the information card, there are details about each of the items.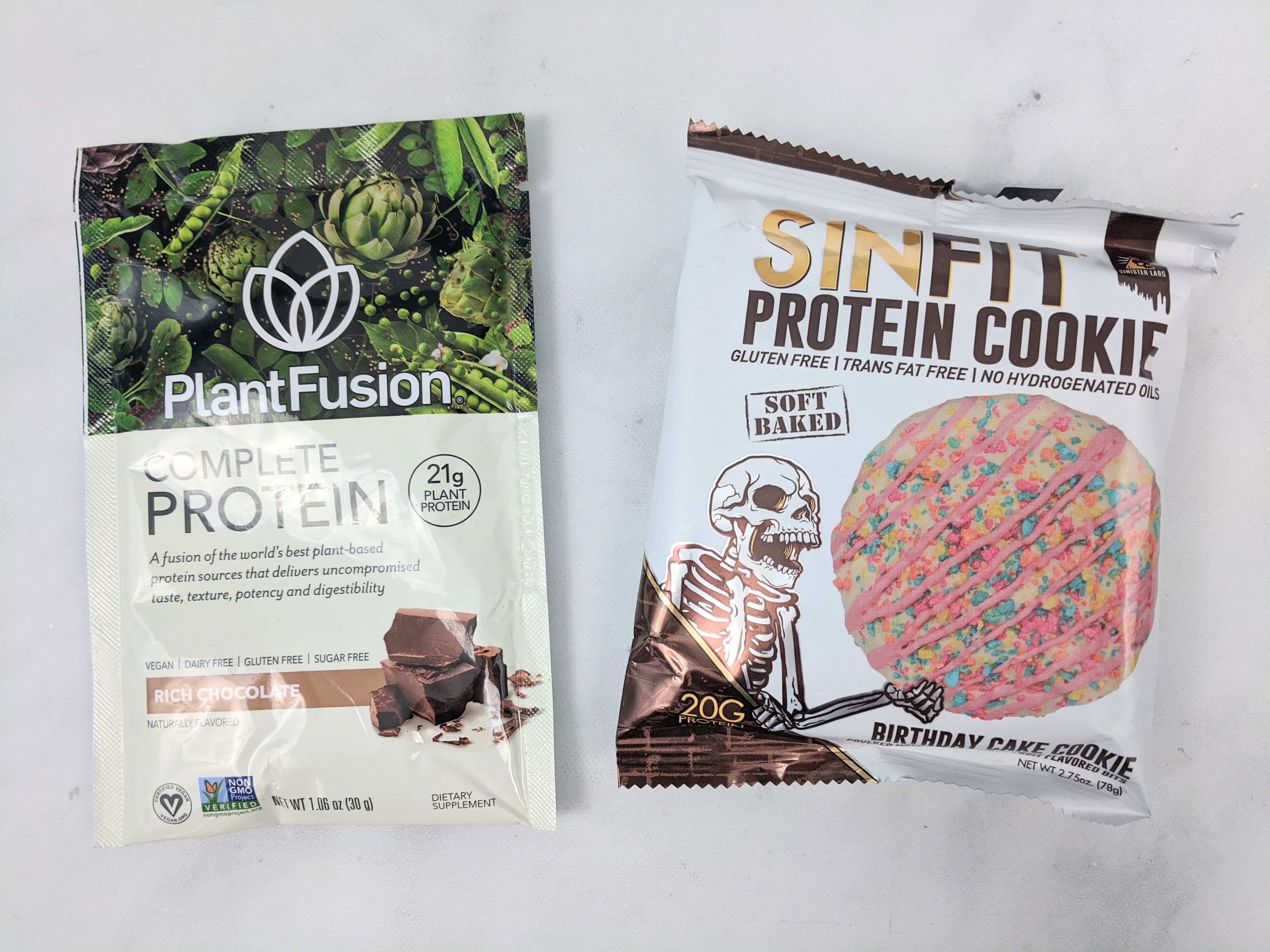 PlantFusion Complet Protein – Rich Chocolate.  Made with a blend of pea protein isolate and sprouted amaranth and sprouted quinoa powder. It's a fine plant based protein.
SinFit Protein Cookie –Birthday Cake.  This cookie contain 20g of proteins for 310 calories.  It's not powdery or grainy, they even have little crispy pieces in them to make the texture more interesting. They do contain peanuts, so I would not travel with them.
Tiny Toad Creations – SweetCheat Hot chocolate. This hot chocolate contains only inulin fibre, cocoa powder, monk fruit and natural flavours. You can add it to hot water or milk and stir.
Nairn'S Gluten-Free Oat Grahams – Chocolate Chip. These are sooooo delicious! The oat graham are gluten-free and they have just the right amount of sweetness and are perfect to dip in coffee or hot chocolate!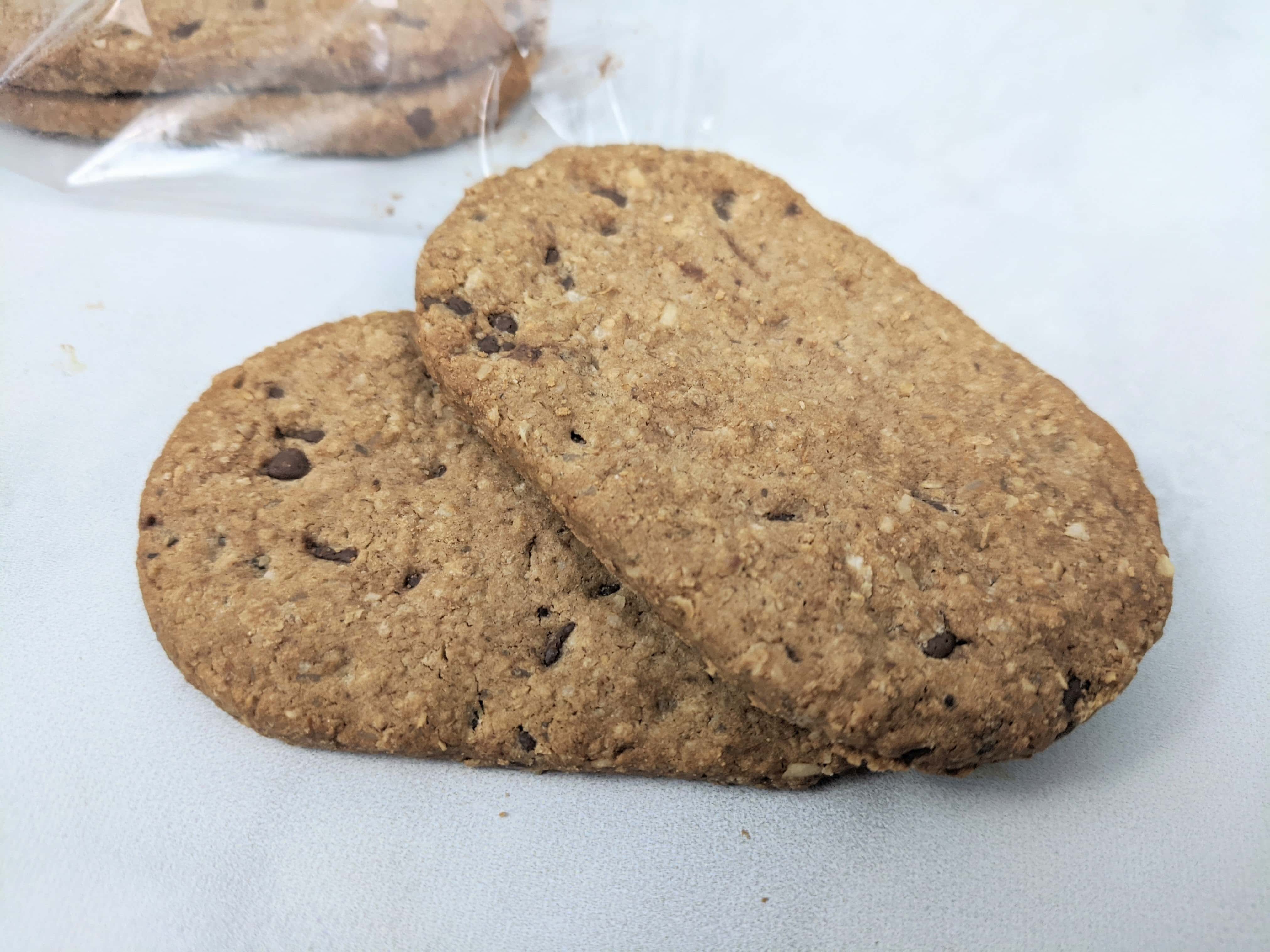 The box has four packages of four crackers and I wish we would have one box every month. The little dark chocolate chips are in the right amount to not turn this into a chocolate cookie. Love them!
Mountain Standard Camp Master. This seasoning is a blend of pink himalayan sea salt, black pepper, garlic, red bell pepper, onion, paprika, sugar, lemon peel, chili pepper and cayenne. You can season your meat or fish, your rice, add some to a dip, etc.
Weeks Honey Farm – Honey Straws.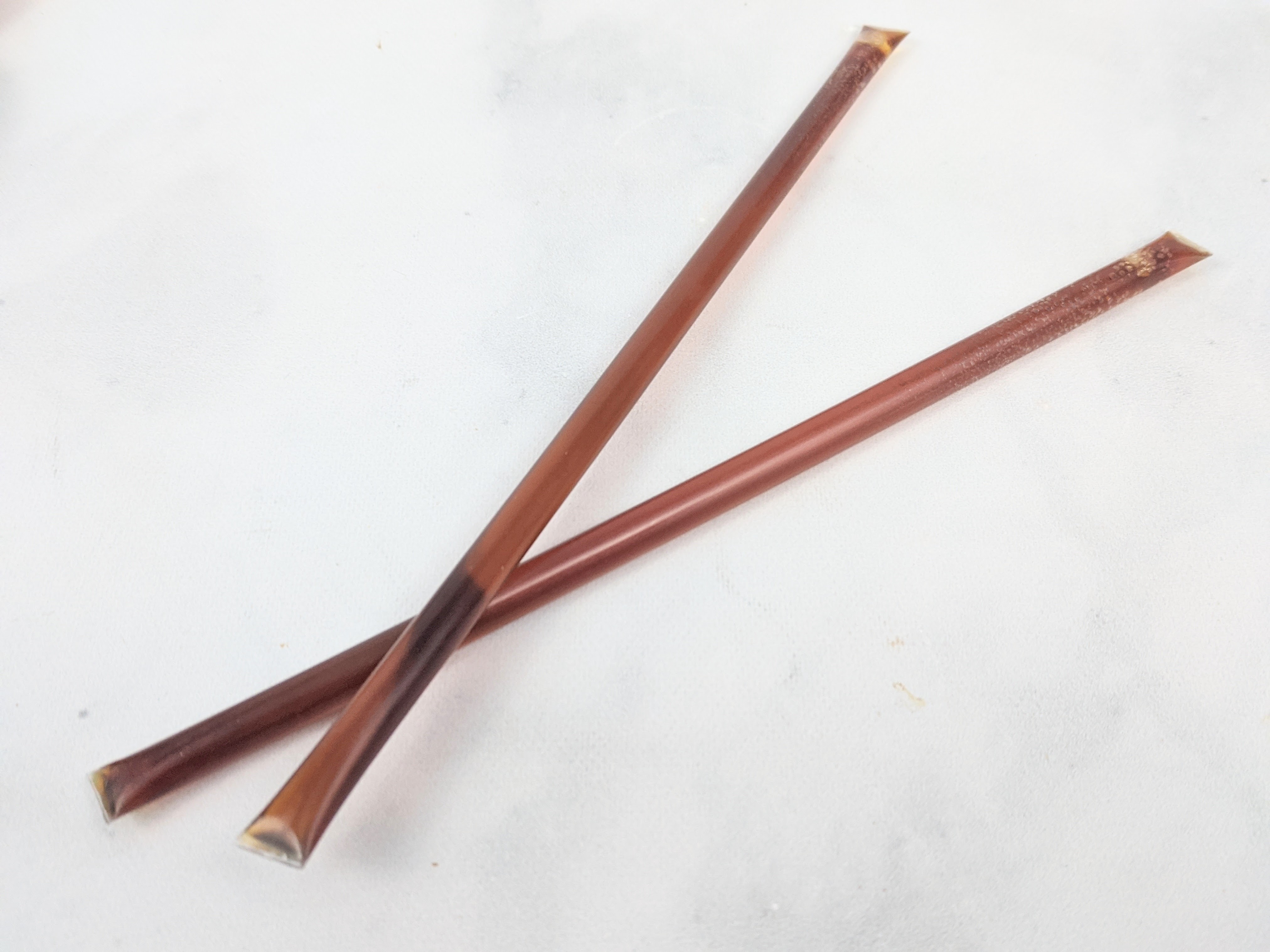 12 honey straws that are easy to open with a bit of pressure, and the honey is thick and really tasty.
Why Bars – Cherry Chia. A gluten, soy and dairy free bar, made with gluten free oats, tapioca syrup, almond butter, dried cherry, organic chia seeds and organic coconut oil.
Bada Bean Bada Boom – Sweet Cinnamon. With just simple ingredients, this high protein snacks is filling and energy dense. The broad beans (fava) are flavored with cinnamon, cane sugar and stevia.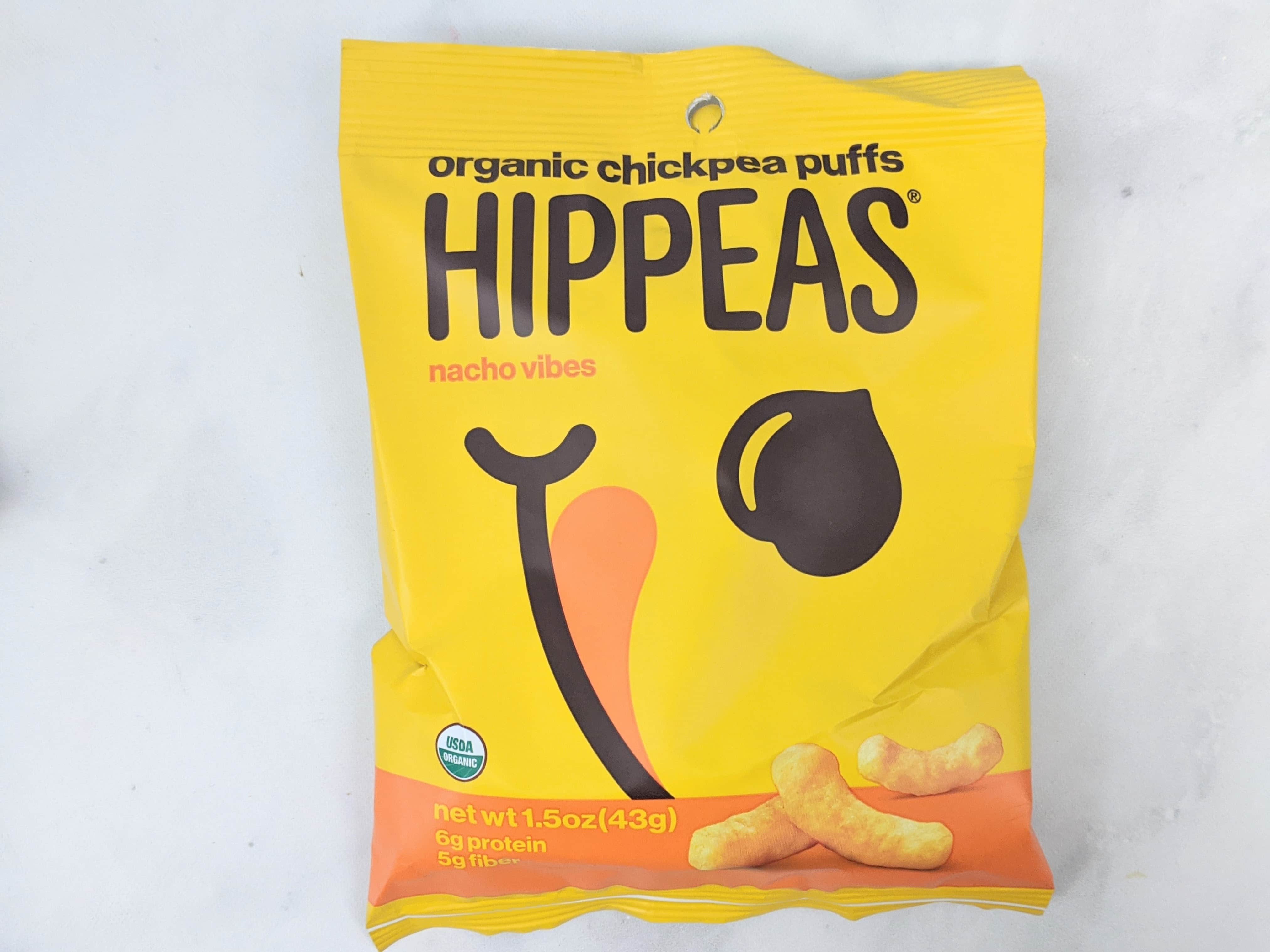 Chickpea Puffs Hippeas Nacho Vibes. These little puffs are quite delicious and you could think you have a better version of the real thing. They are vegan and provides 6g of protein and 5g of fiber.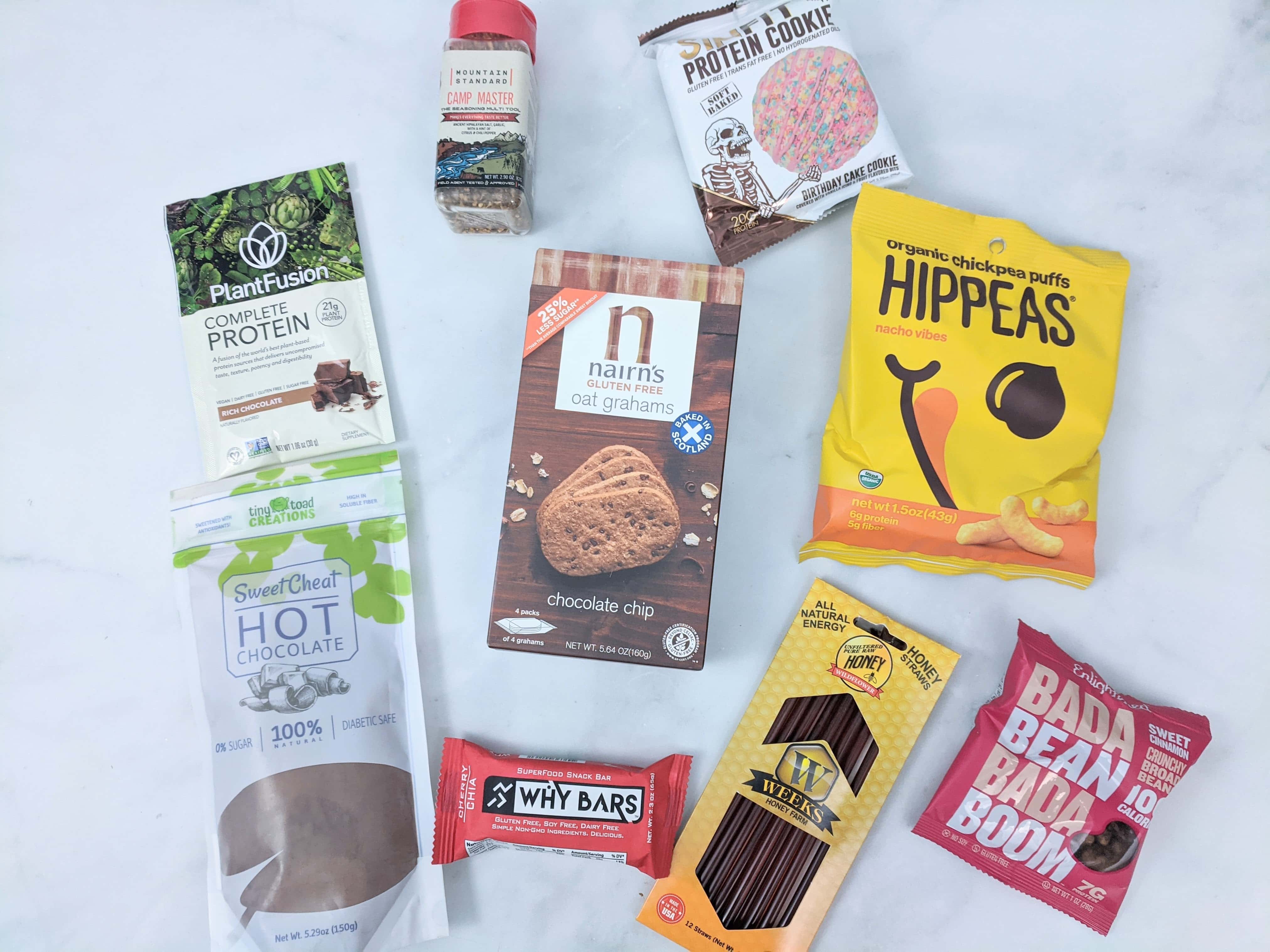 This was one of my favorite box from fitsnack, thanks to the Oat Grahams, the hippeas and the hot chocolate (that you can sweeten with the honey straws). There's always a good variety of sweet and salty treats and I really like that we always get something to drink as well, like the protein powder.
What do you think of this month's box?