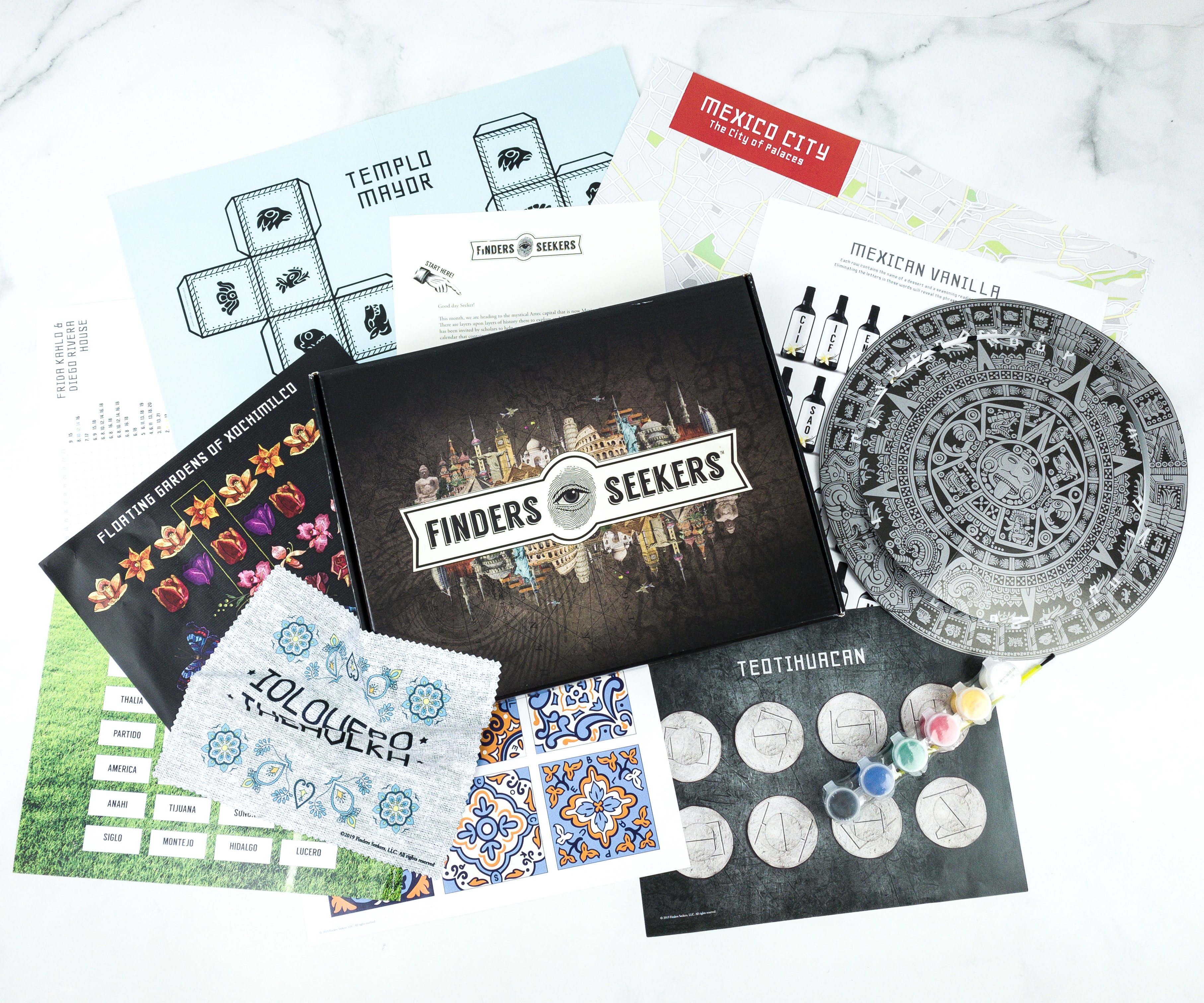 Finders Seekers has a new deal!
Explore the world, solving puzzles!
Finders Seekers is a monthly subscription box that explores world cultures, decoding cryptic messages and solving mysterious clues. If you have what it takes to solve the 'Find', you can win cash and prizes!
Save 50% on your first box! Use coupon code WELCOME50 at checkout.
Check out all our Finders Seekers reviews to find out more about this subscription box!
Here's how it works:
Sign up or give as a gift! Cancel Anytime
A Curious Box is delivered to your door!
Embark on the Adventure
Complete the mission & enter to win prizes!
Here's what you'll get:
Content varies, but each month there are abundant cryptic clues and puzzles to get your heart racing and brain ticking. You'll transport to a unique locale for each 'Find' where you'll uncover underground cultures and explore local traditions. You'll need to rely on good 'ole fashioned research and online tools to make your way to the 'Find.'