Stitch Fix is a personal styling service. Your stylist will send you 5 pieces based on your profile for you to try on at home and hopefully fall in love with. There are no coupons for Stitch Fix but if you hit the jackpot and keep everything, you save 25% on your whole fix (read below for details).
Everything arrives in a simple brown box. 
Here's how Stitch Fix works: fill out your style profile! This includes style, budget, what you're looking for, and you can get as detailed as you want with the notes to your stylist. It really really does help to provide notes to what you're seeking, and a Pinterest board if you have one!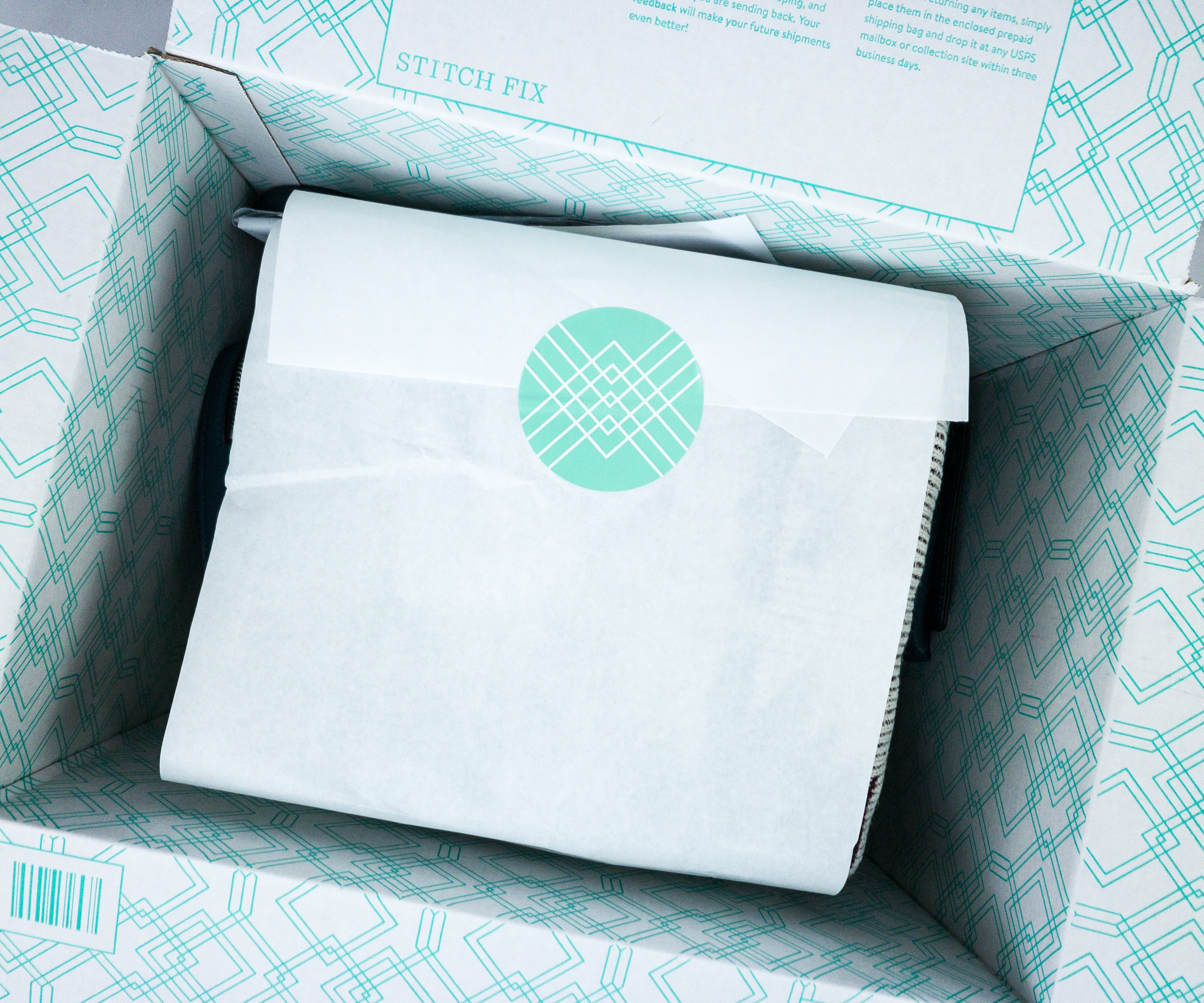 The items were neatly stashed and wrapped in white paper, sealed with a sticker.
The styling fee is so worth it – I never go clothes shopping anymore. I just wait for my fix! If you keep everything you get a 25% discount, so it pays off to be specific on your style profile. You will check out and get charged to your Stitch Fix account. Return the pieces you don't want in the prepaid mailer (free shipping!).
Your return mailer is tucked right into the box. The styling fee for this service is $20, and shipping is free both ways. I put my return items out with the rest of my outgoing mail – couldn't be easier.
Stitch Fix also included an envelope.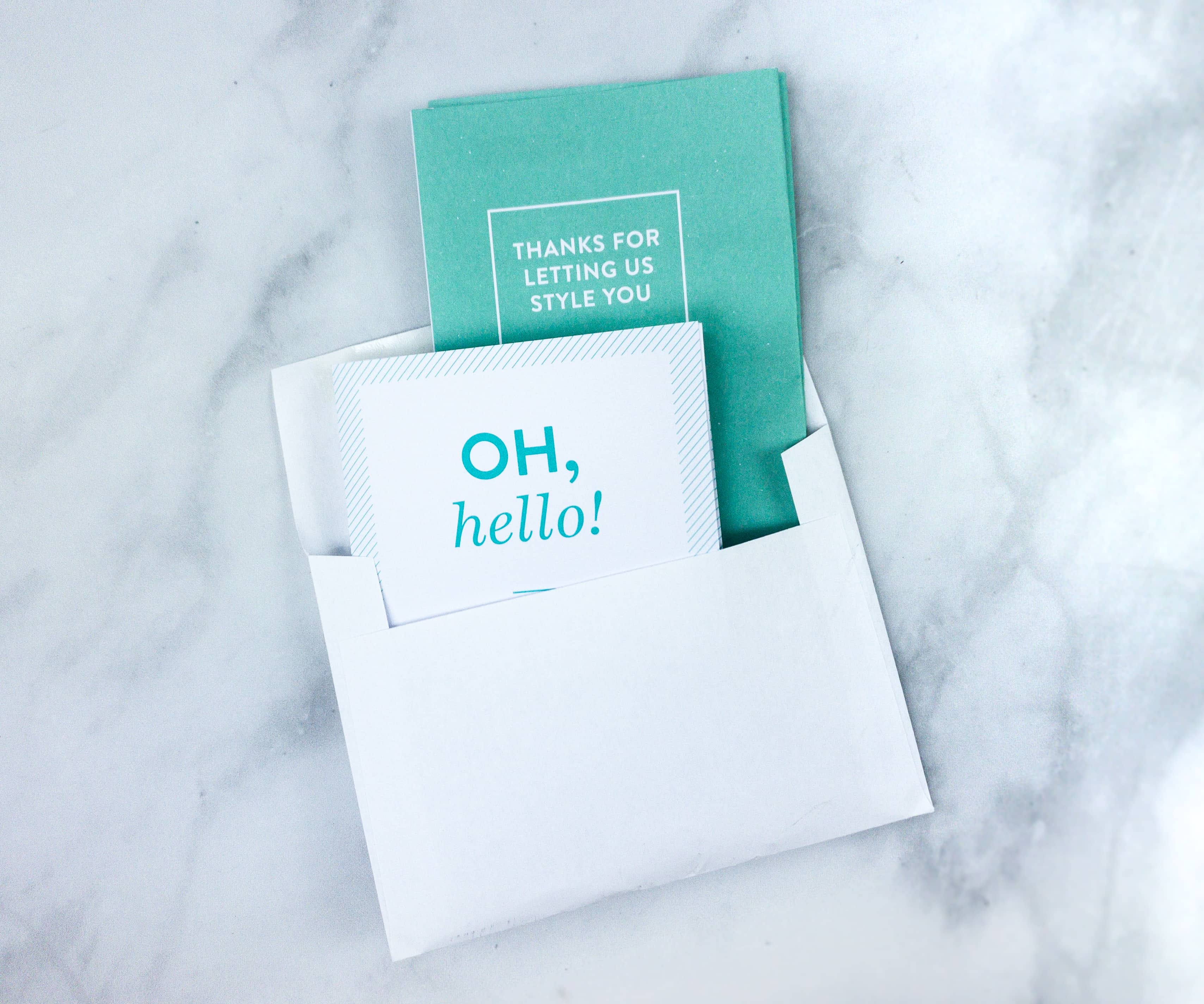 It contains suggestions from a stylist.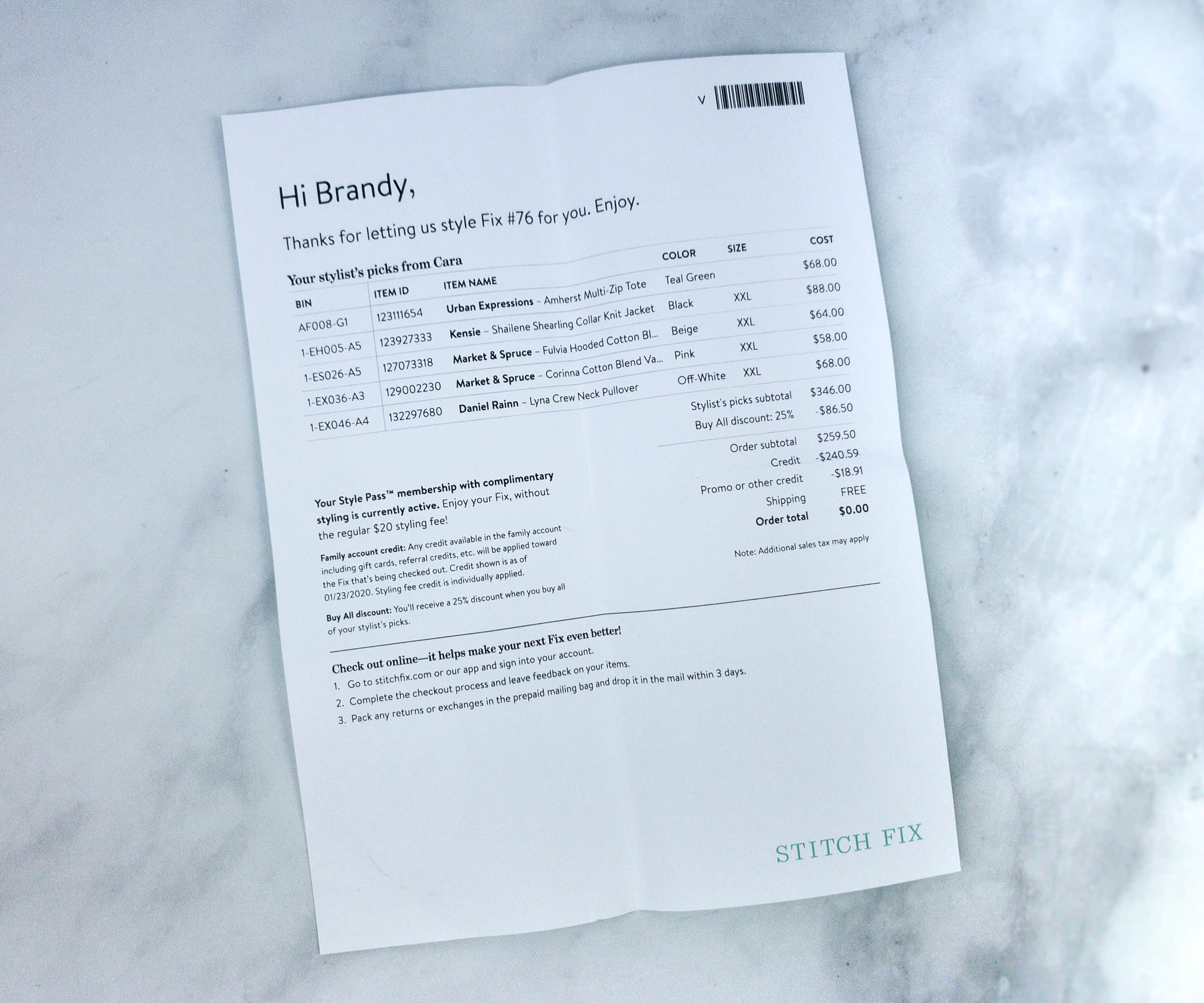 You will also receive a separate paper with a list of your items. You'll be charged a $20 styling fee and shipped five items to try on at home. If you keep anything your styling fee will be applied to your order, but if you don't, you will pay the $20 fee.
We currently have a Style Pass membership, an exclusive Stitch Fix membership where you can enjoy 1 year of unlimited fixes, with no styling fee!
Here's a list of everything I got in this box.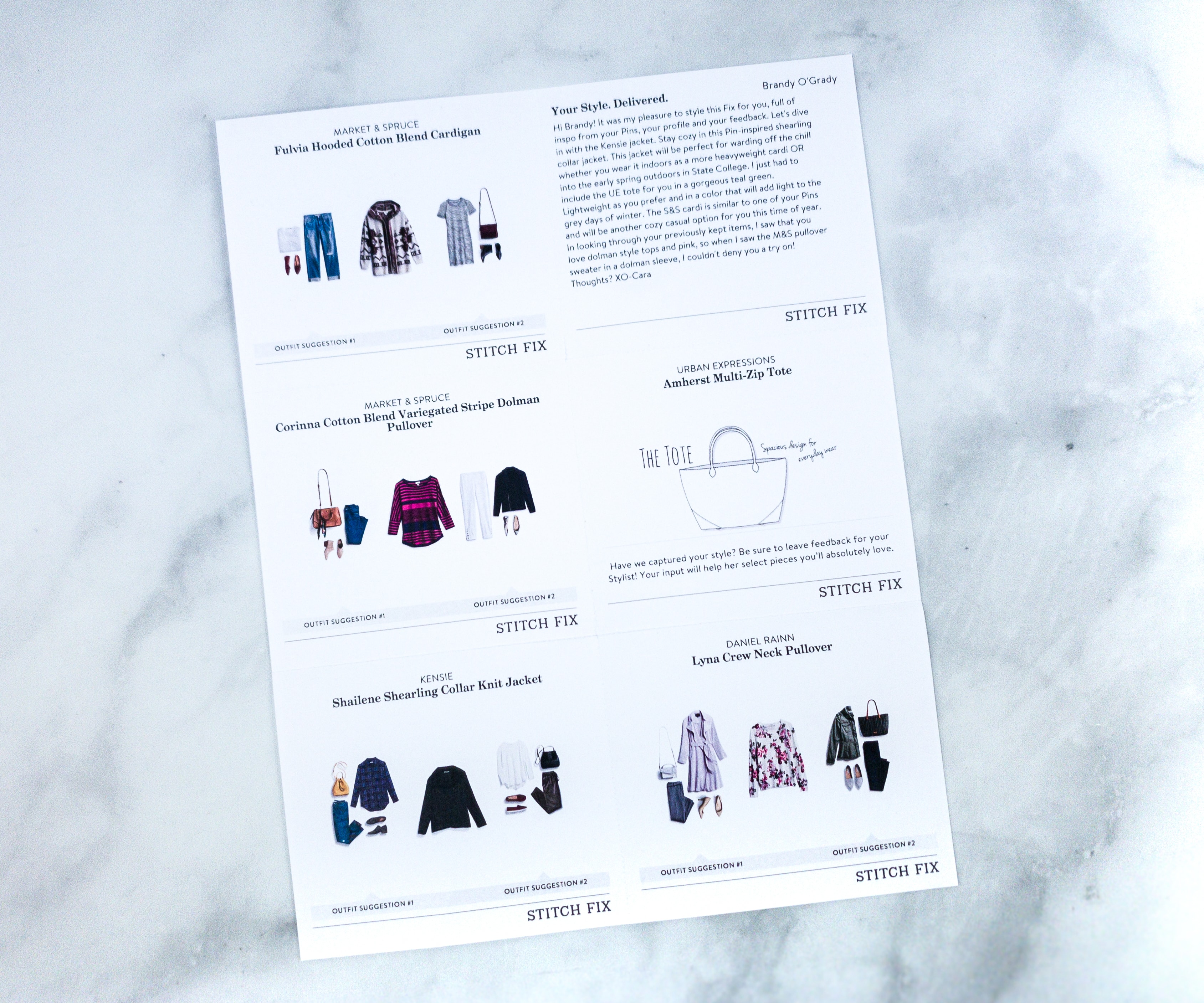 The set of styling cards has suggestions on how to wear a particular item. The styling cards have changed a bit – before they showed a dressier and less dressy version, now they're featuring multiple sets of accessories to pair with the garment, or 2 entirely different looks, but not necessarily dressed up and dressed down.
I find the styling cards very helpful. I am not a naturally good-at-fashion person and these help a LOT. Even if I don't keep the pieces I use them as inspiration – like my own personal fashion editor!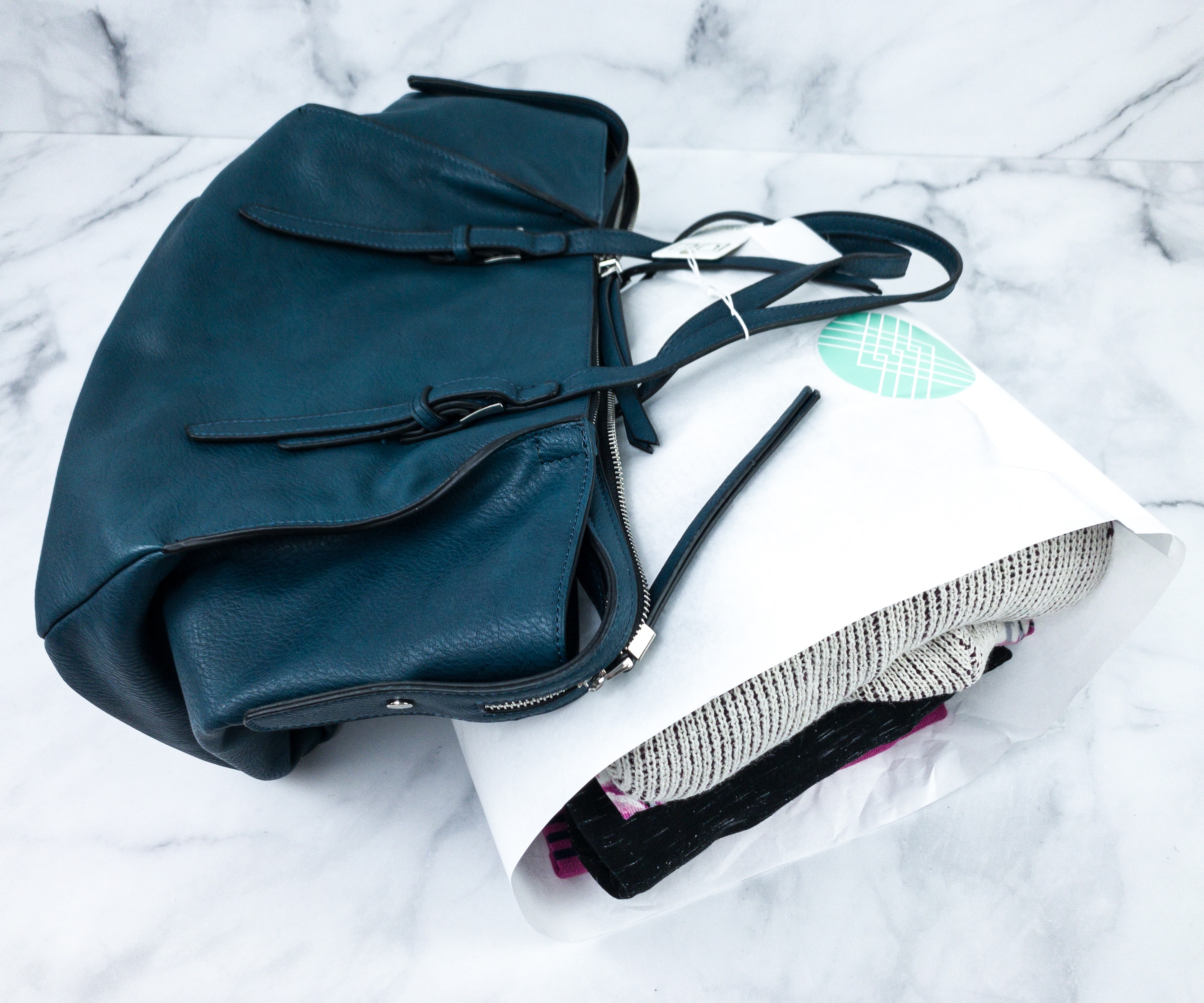 I am so excited to check all these out!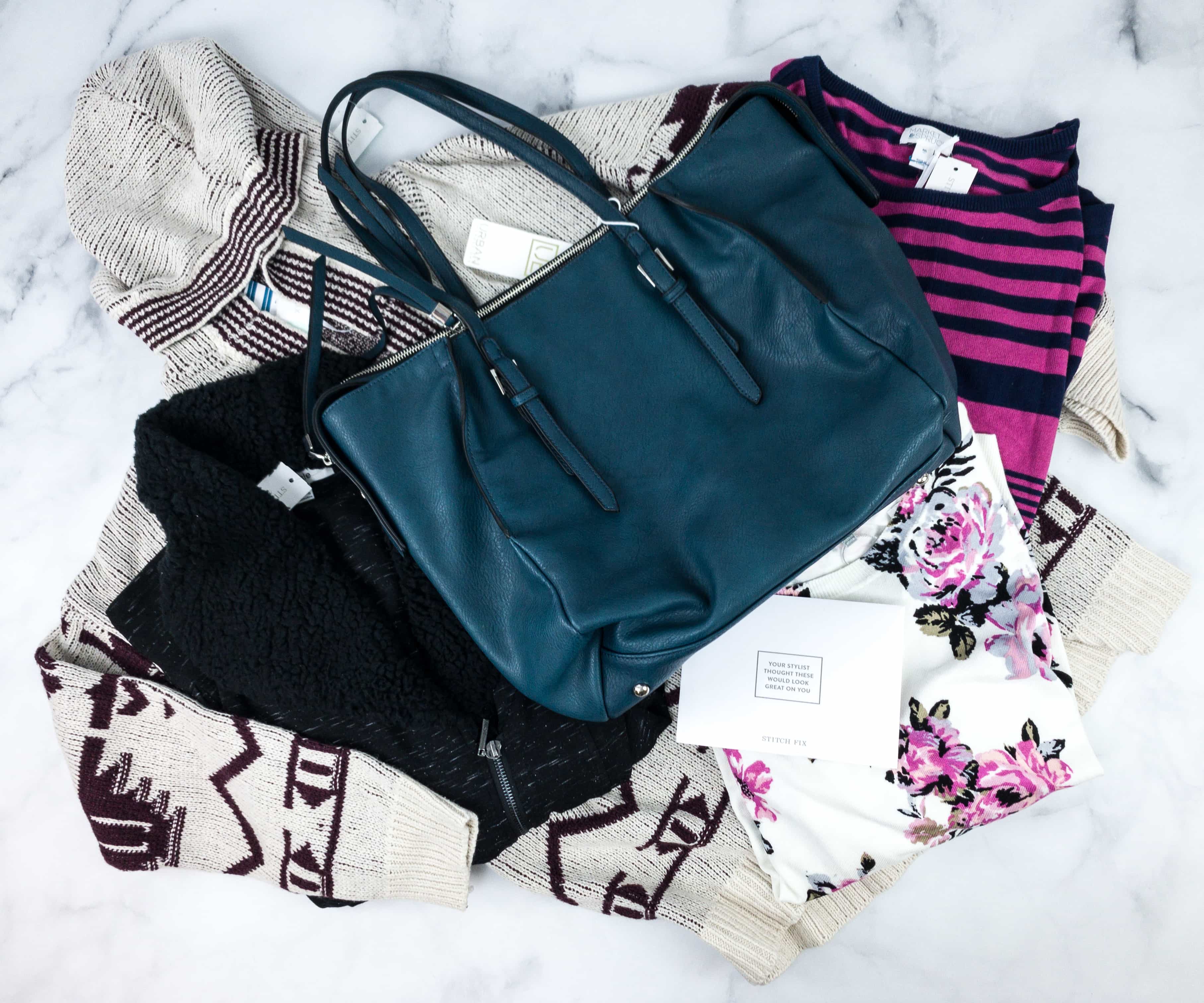 Everything in my February 2020 fix!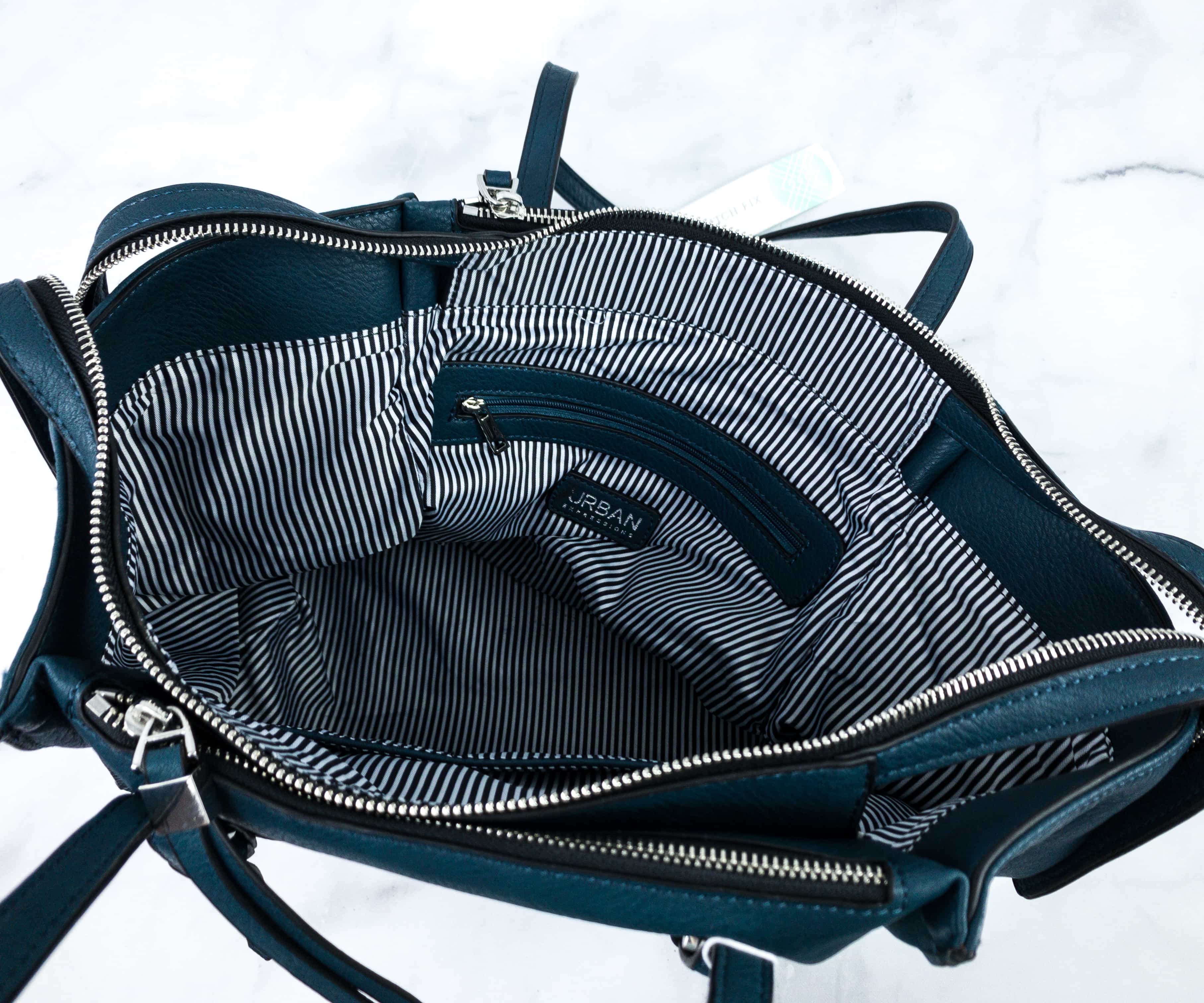 Urban Expressions Amherst Multi-Zip Tote ($68) I was pleasantly surprised to see a bag in this month's box!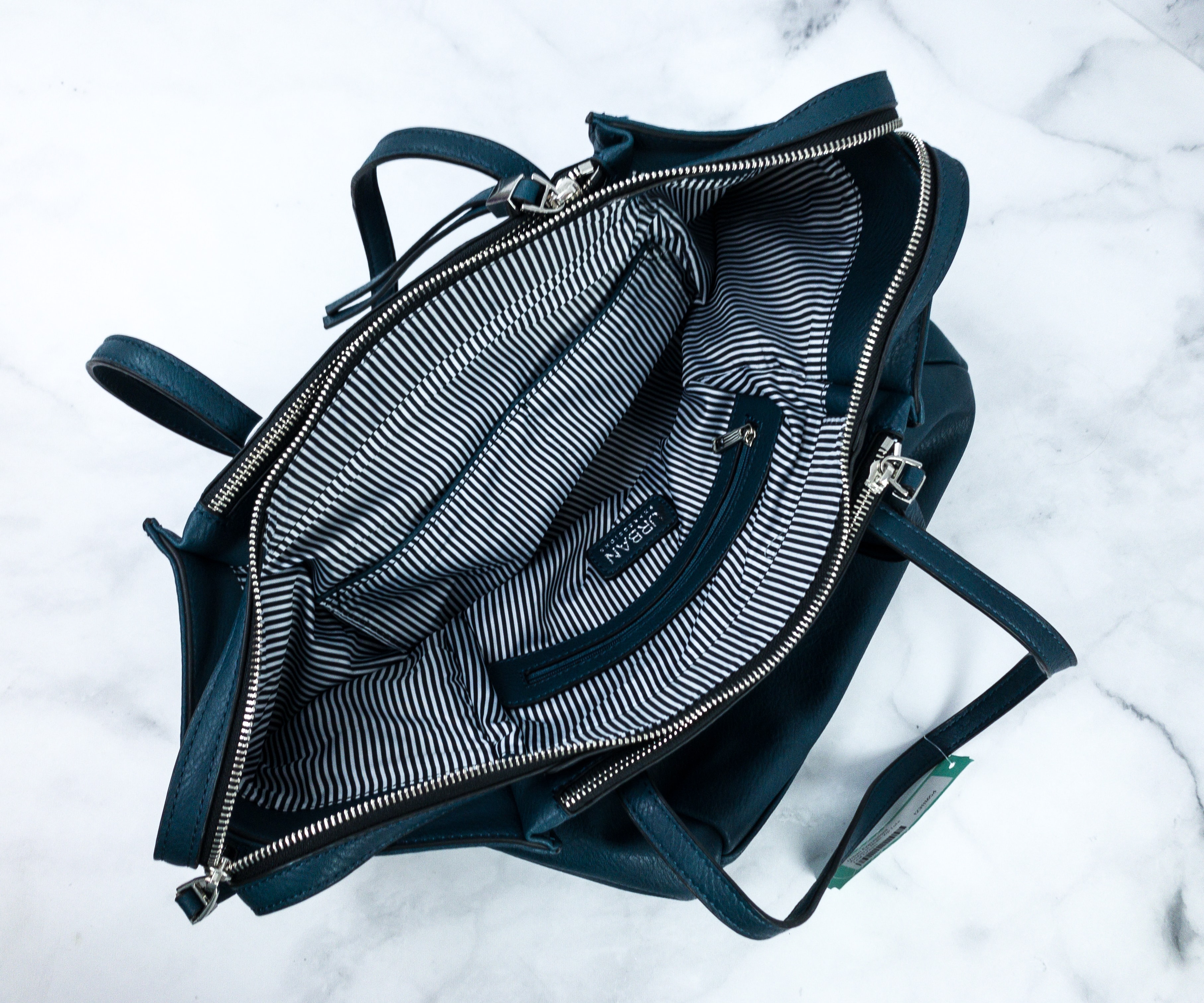 I love this one in particular because it's very spacious. The inner pockets give me a chance to organize my belongings inside the bag so I really like it!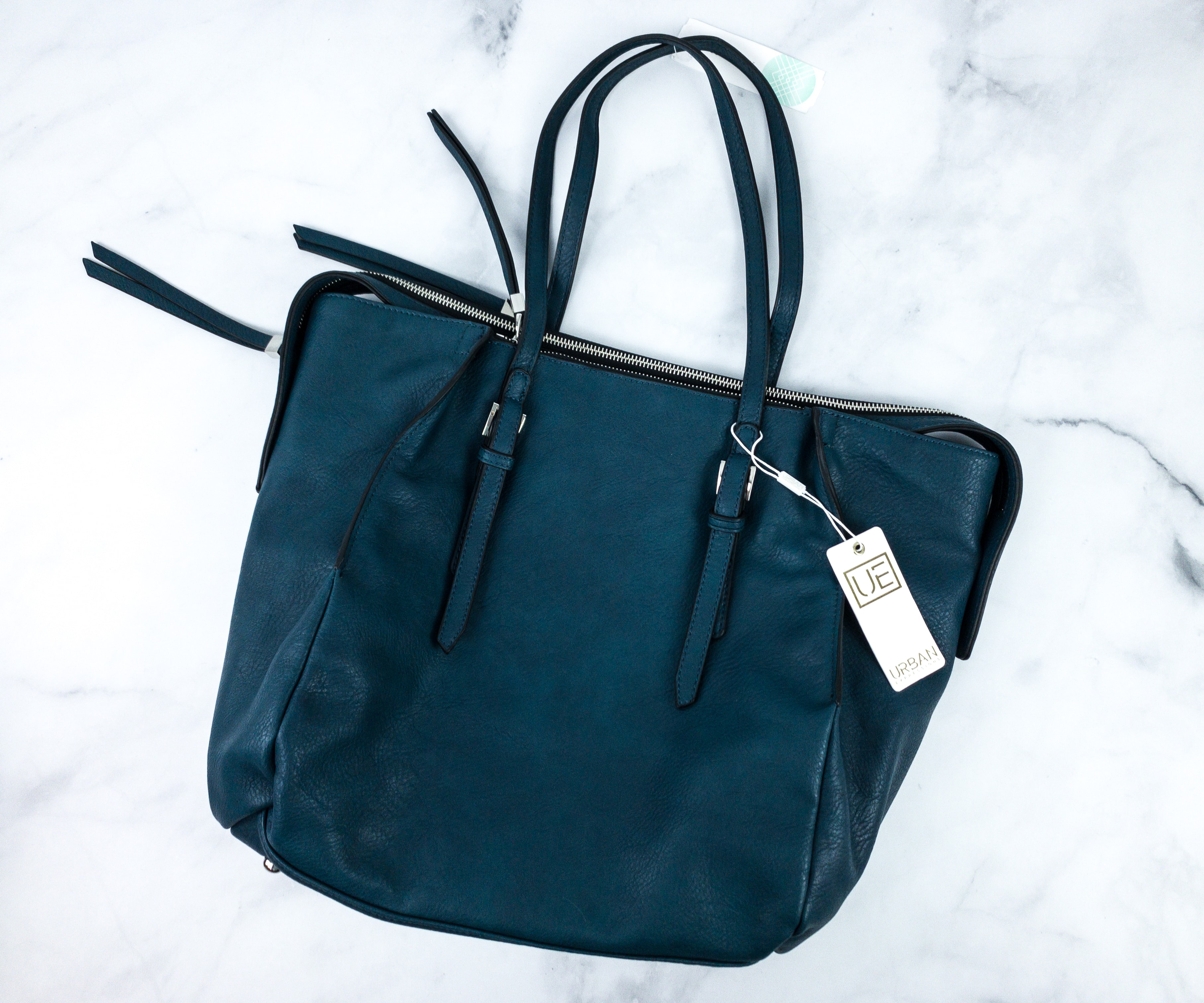 The faux leather material feels good to the touch. The vibrant color is refreshing to see, but it's not a color that's hard to pair with an outfit. On the contrary, I can see that the color goes well with a lot of items in my wardrobe!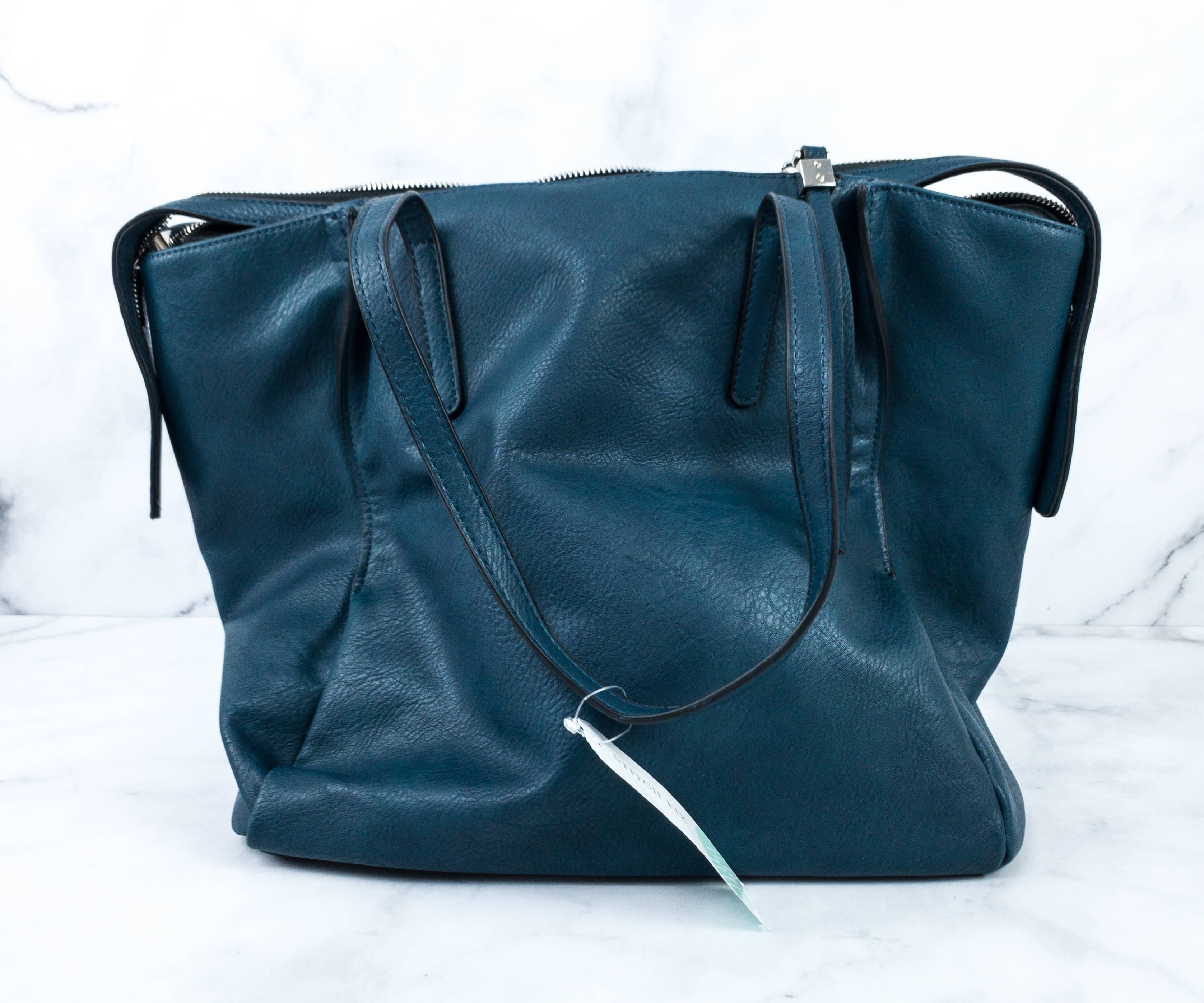 The strap is nice. Not too thin and not too thick, just right to hold the bag together and make the wearer look chic. I love the dainty silver hardware pieces as it complements the color of the bag really well!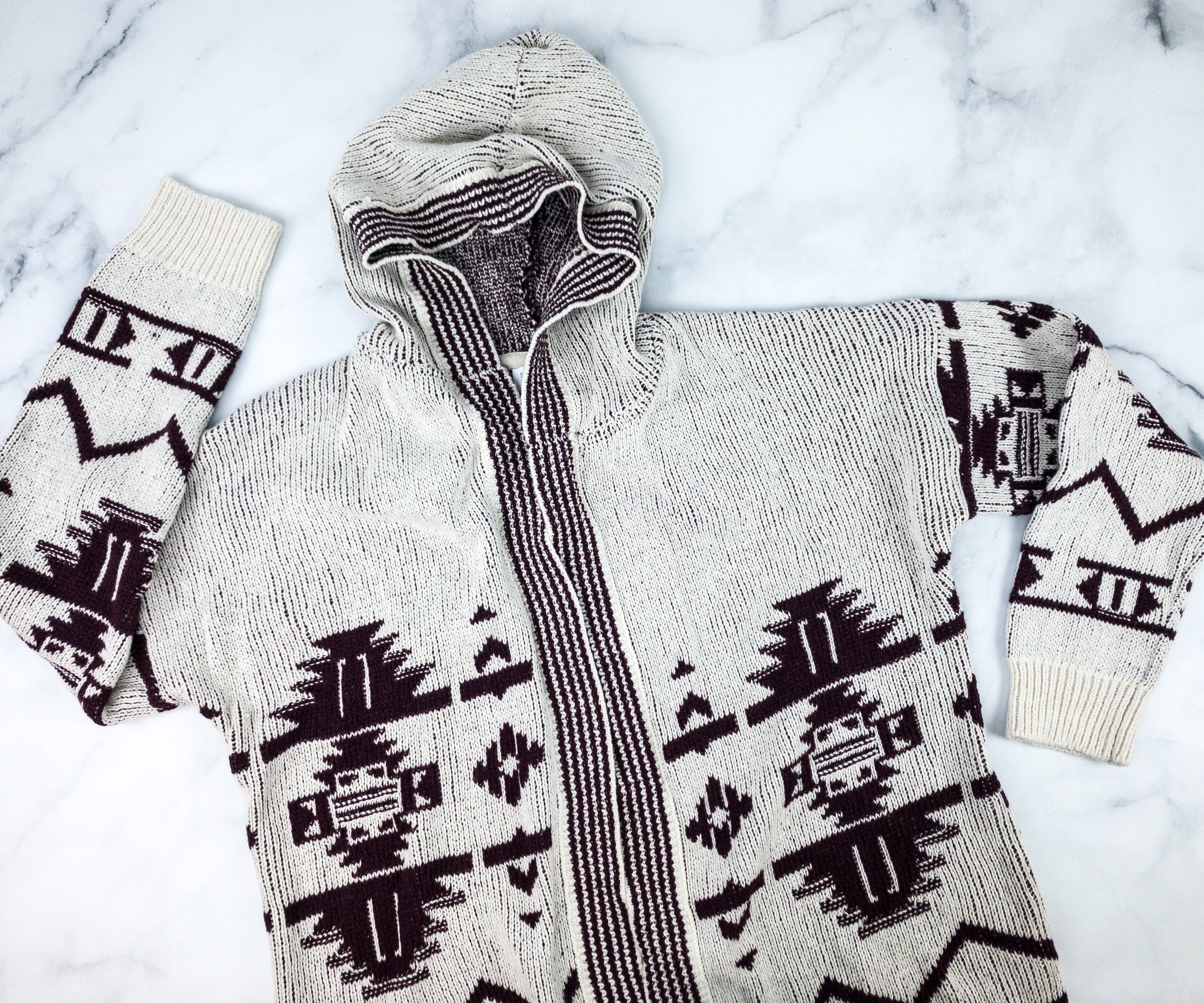 Market & Spruce Fulvia Hooded Cotton ($64) This hooded cotton cardigan is a fun way to style an otherwise plain ensemble.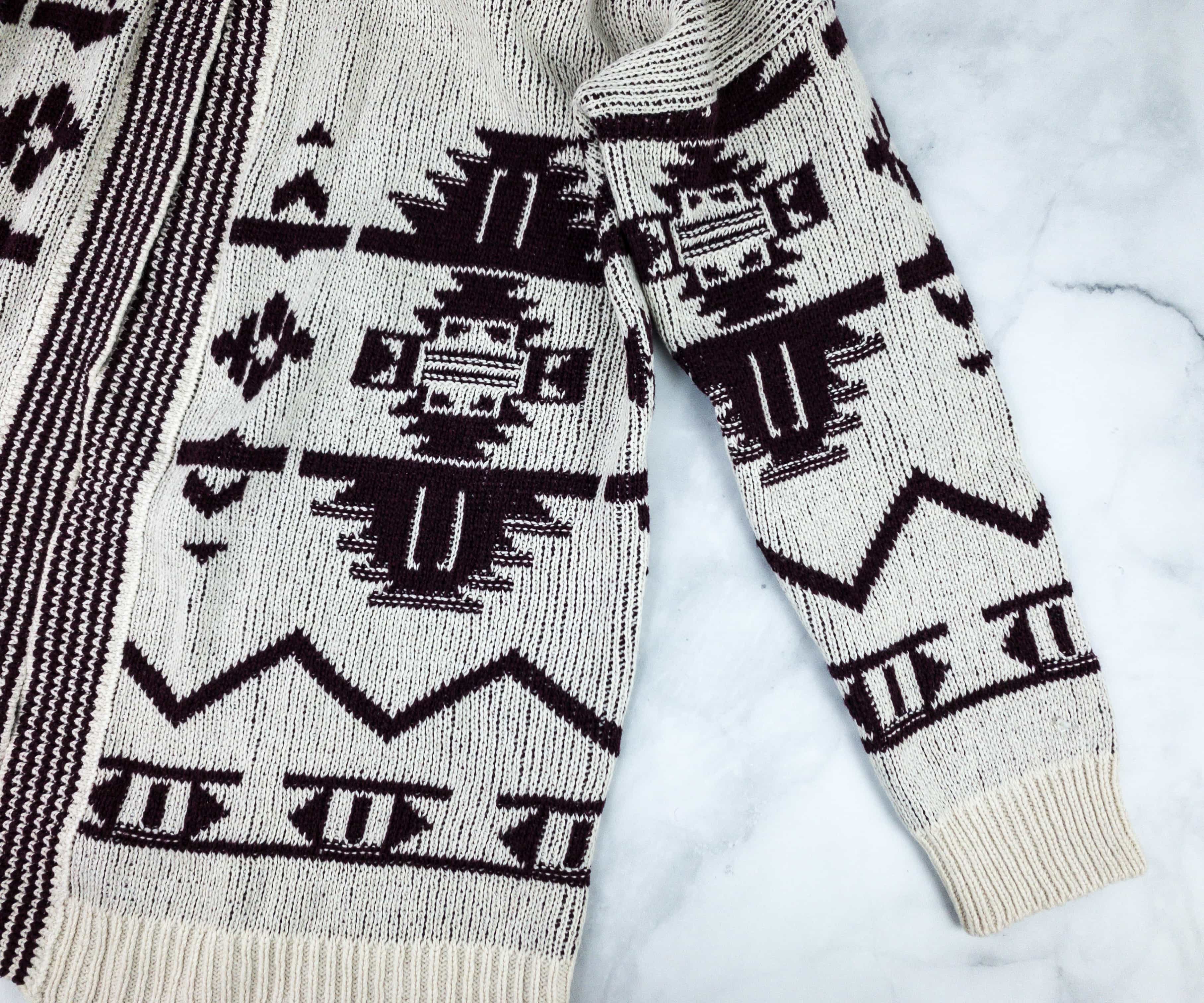 The detailing has an ethnic vibe to it that makes it all the more appealing to look at.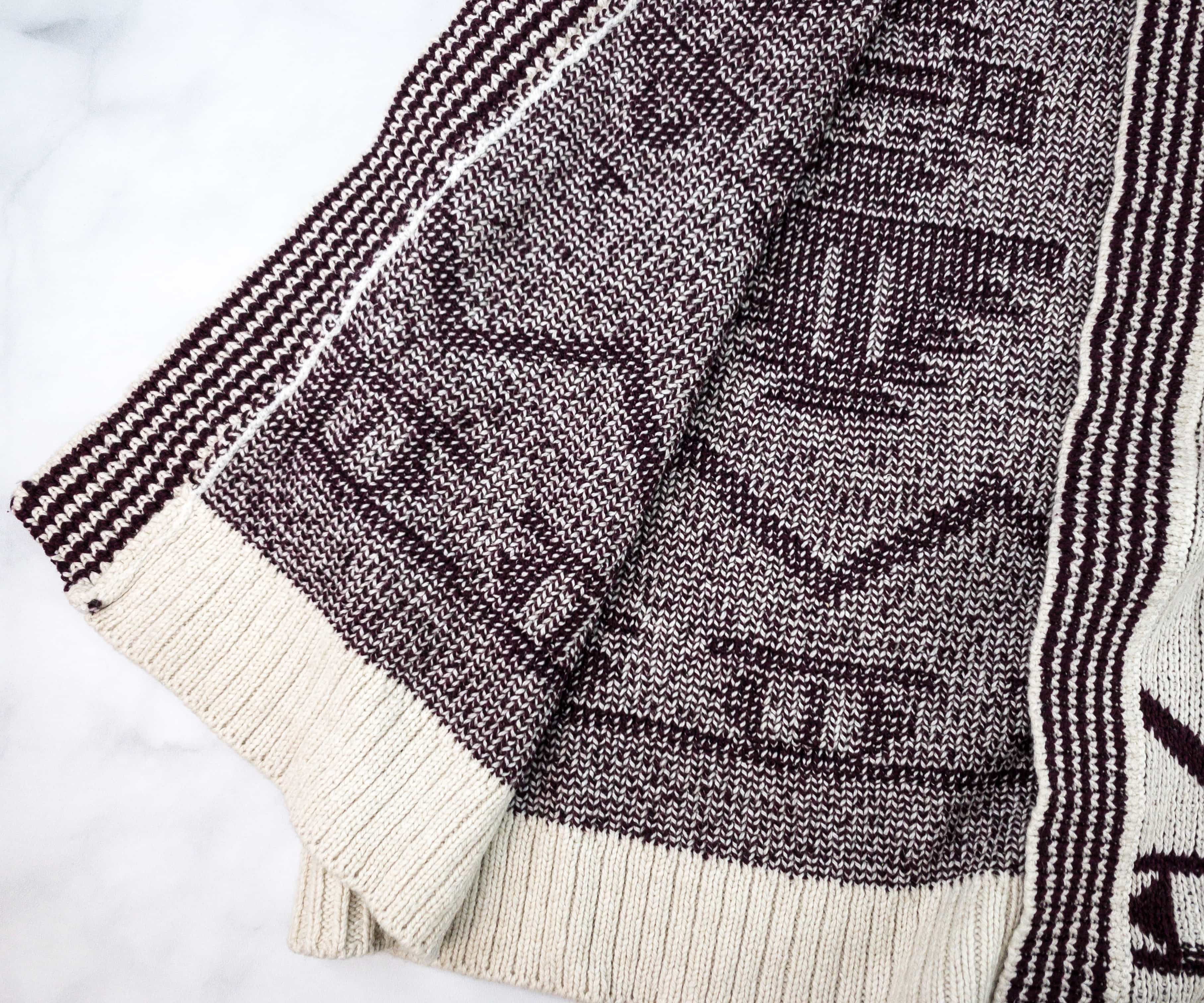 You can see the detailing on the inside too!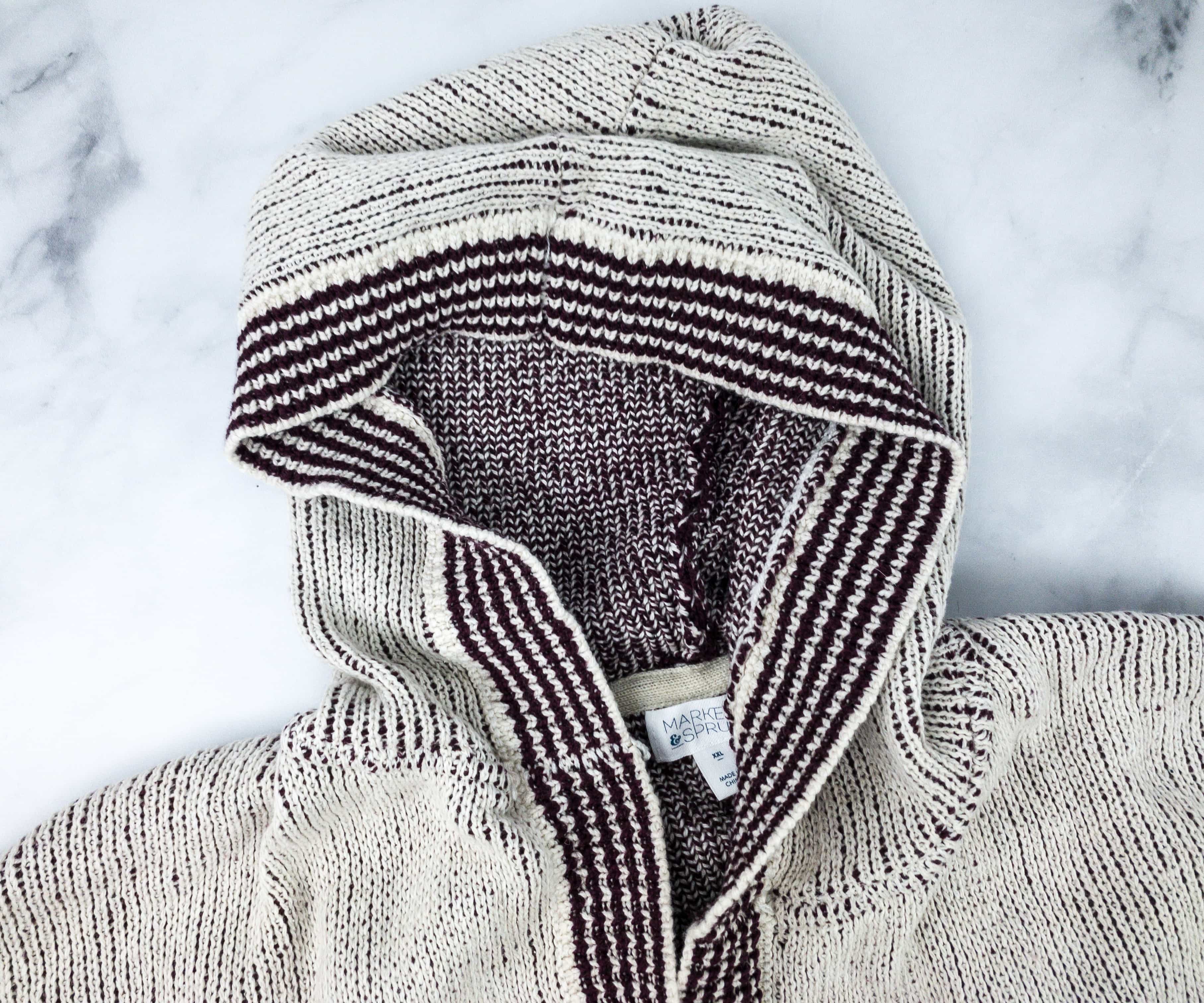 The hood is a nice addition to the whole look as not many cardigans have hoods.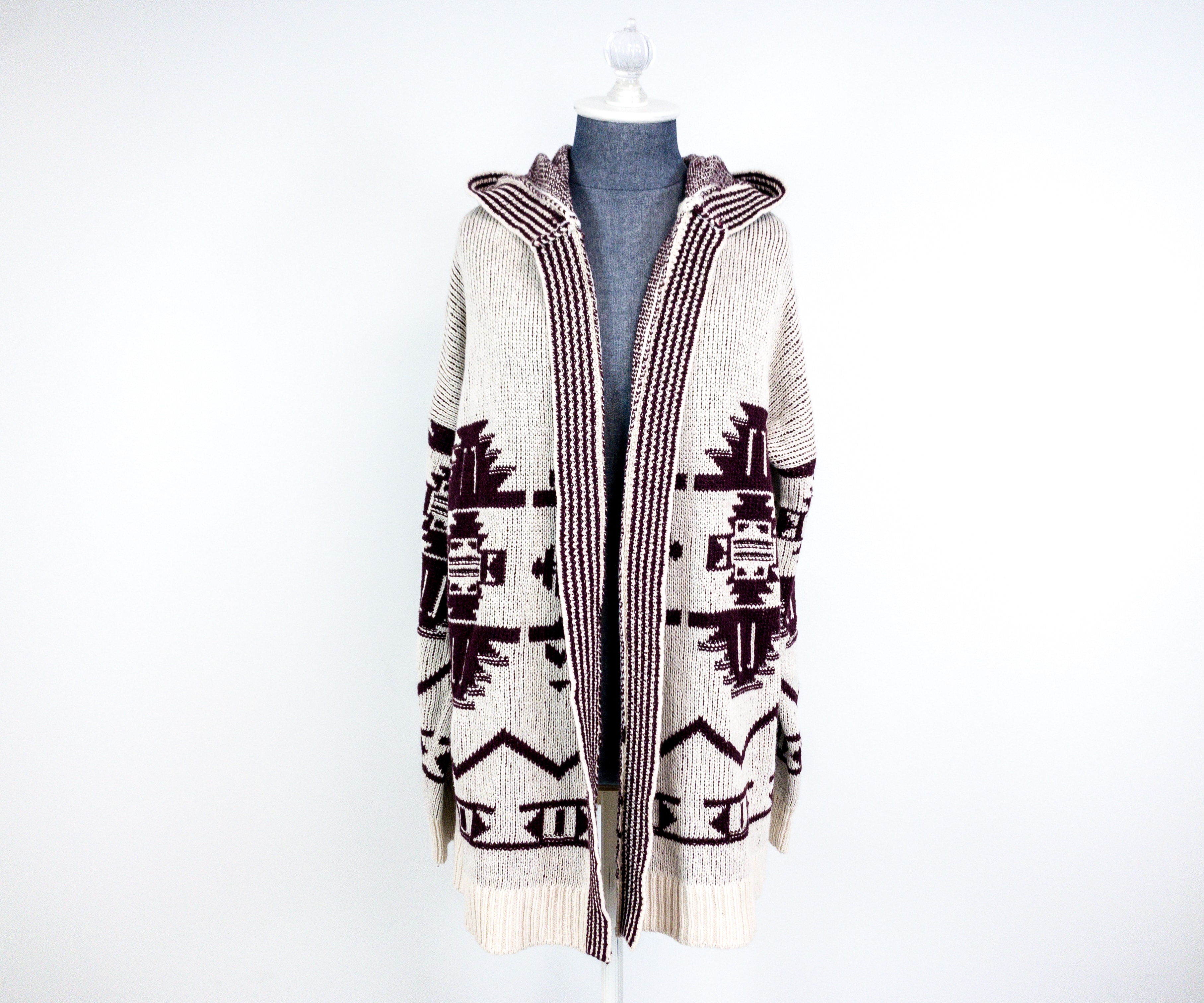 This will look great on a plain white top and some jeans or even black pants or shorts.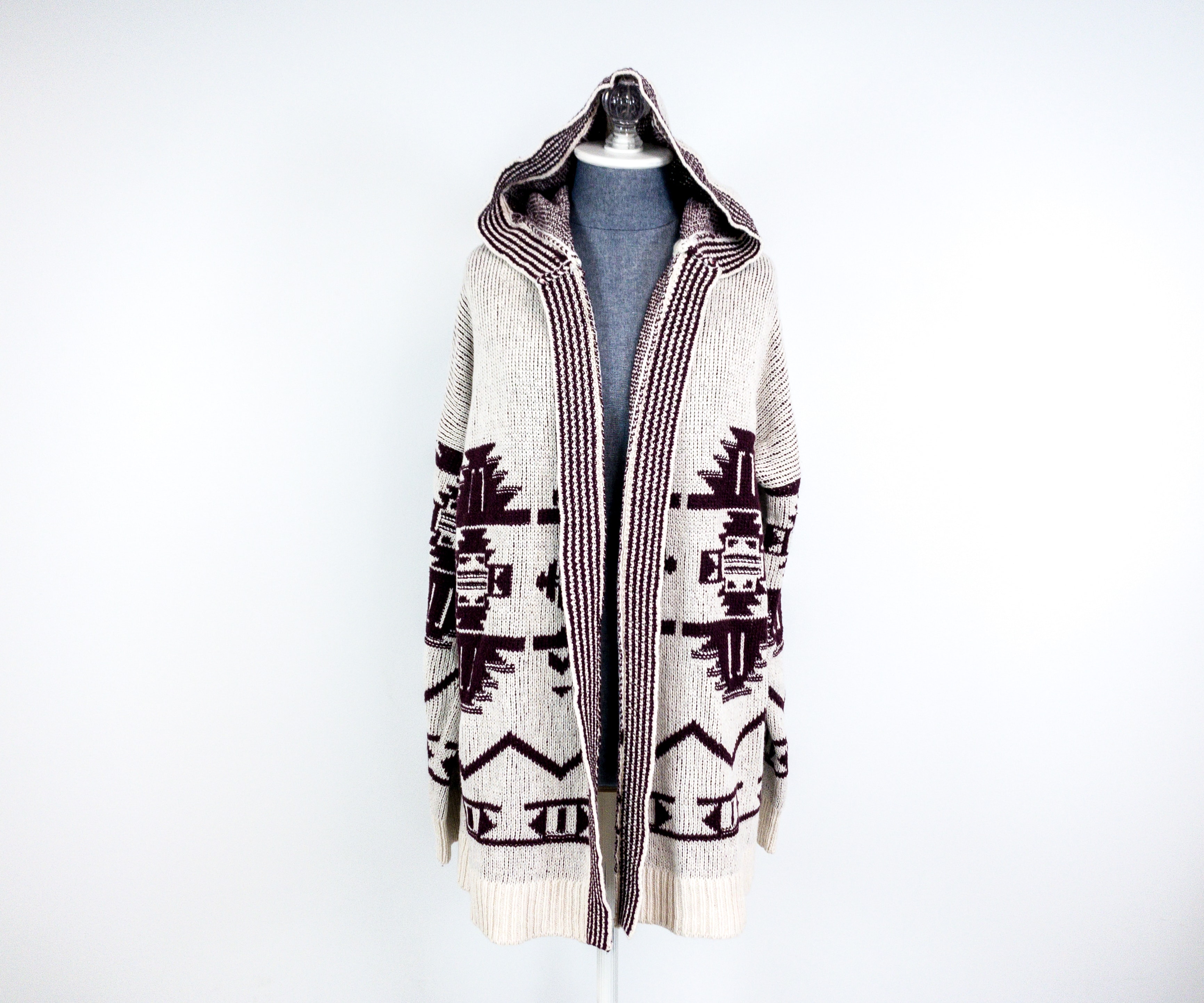 You can wear the hood up or down depending if you want extra warmth.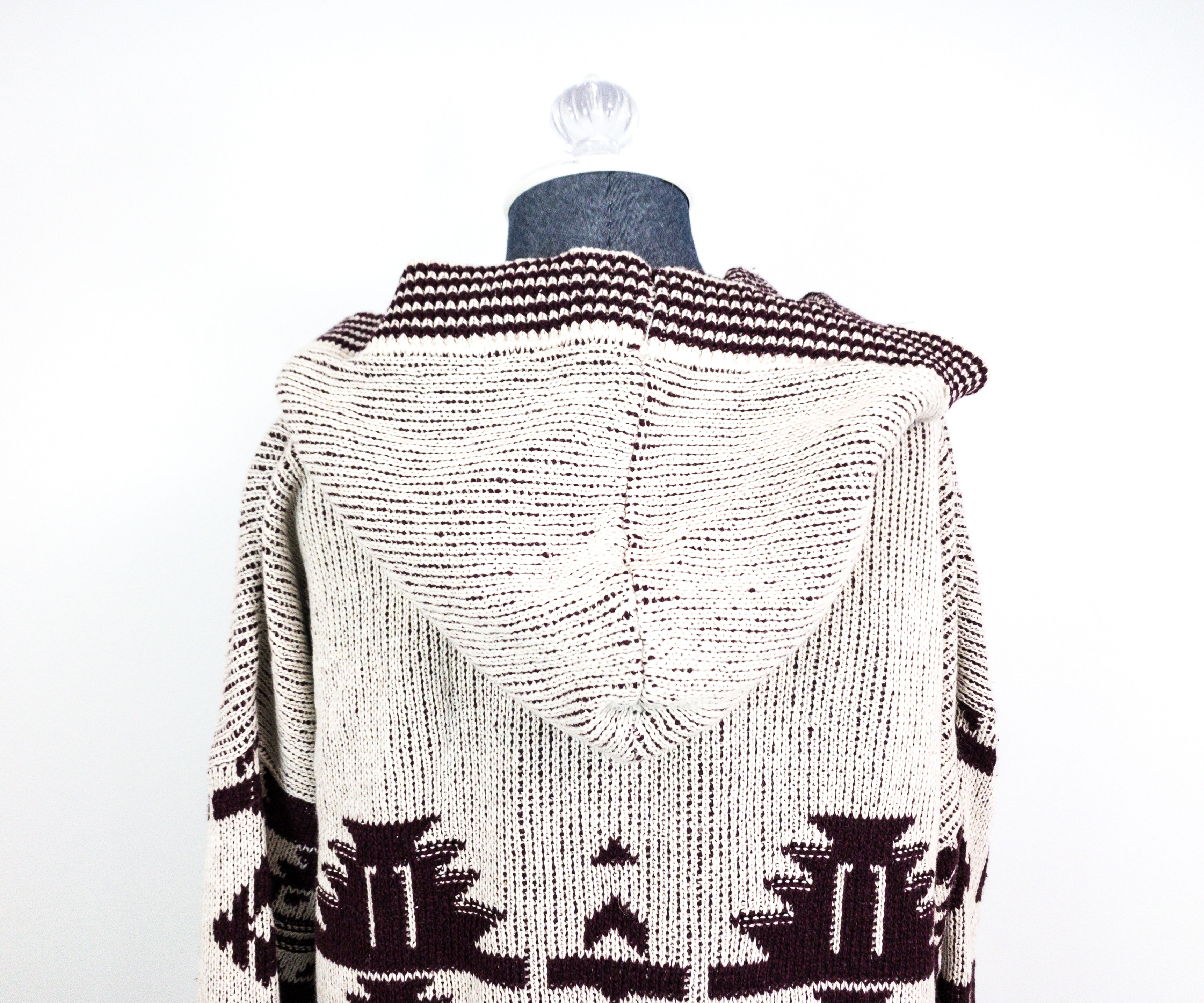 The fabric they used is soft on the skin. It's also perfect for keeping you warm as it's really comfortable!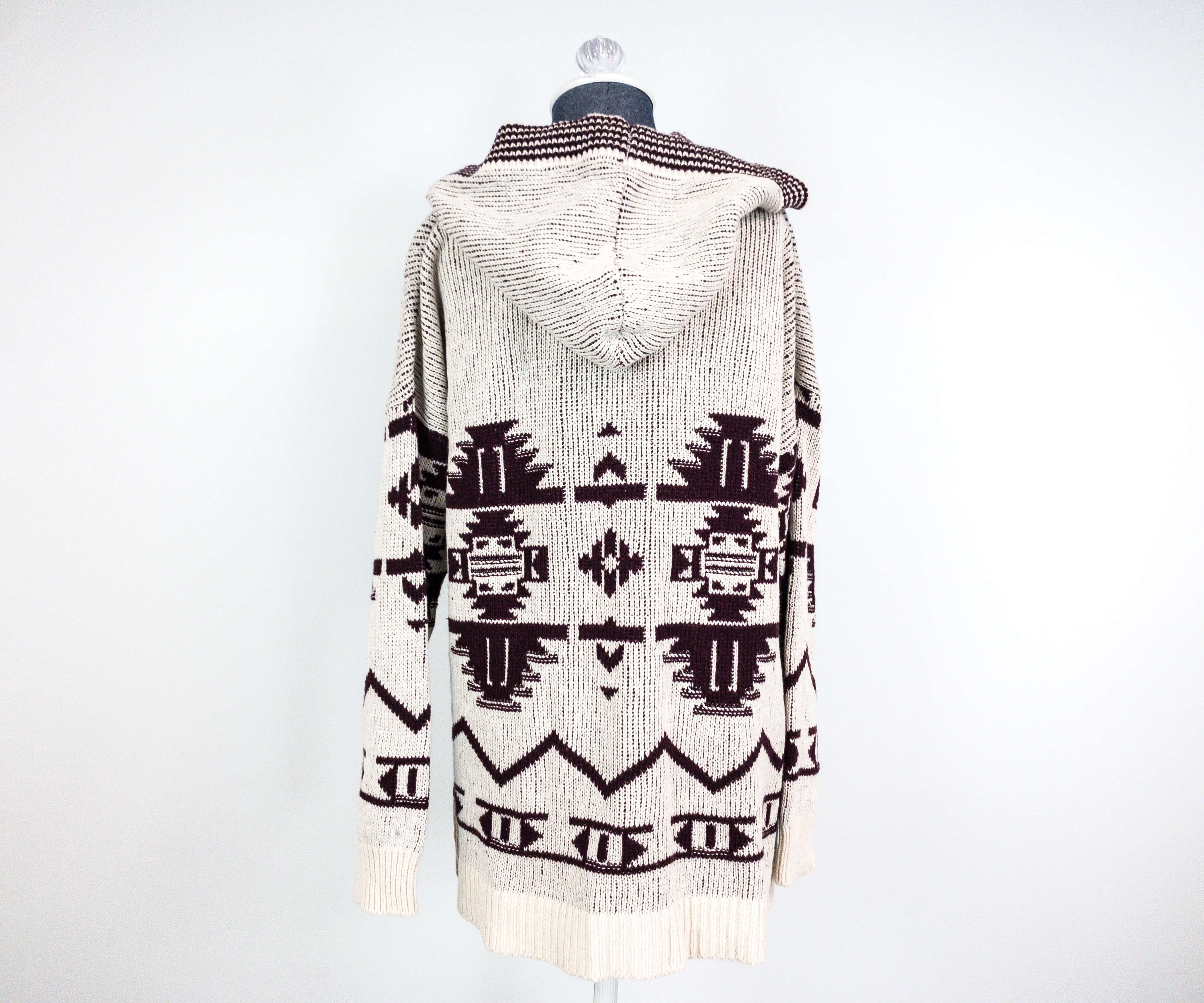 I love how the hood doesn't look sloppy as it hangs in the back when you're not using it.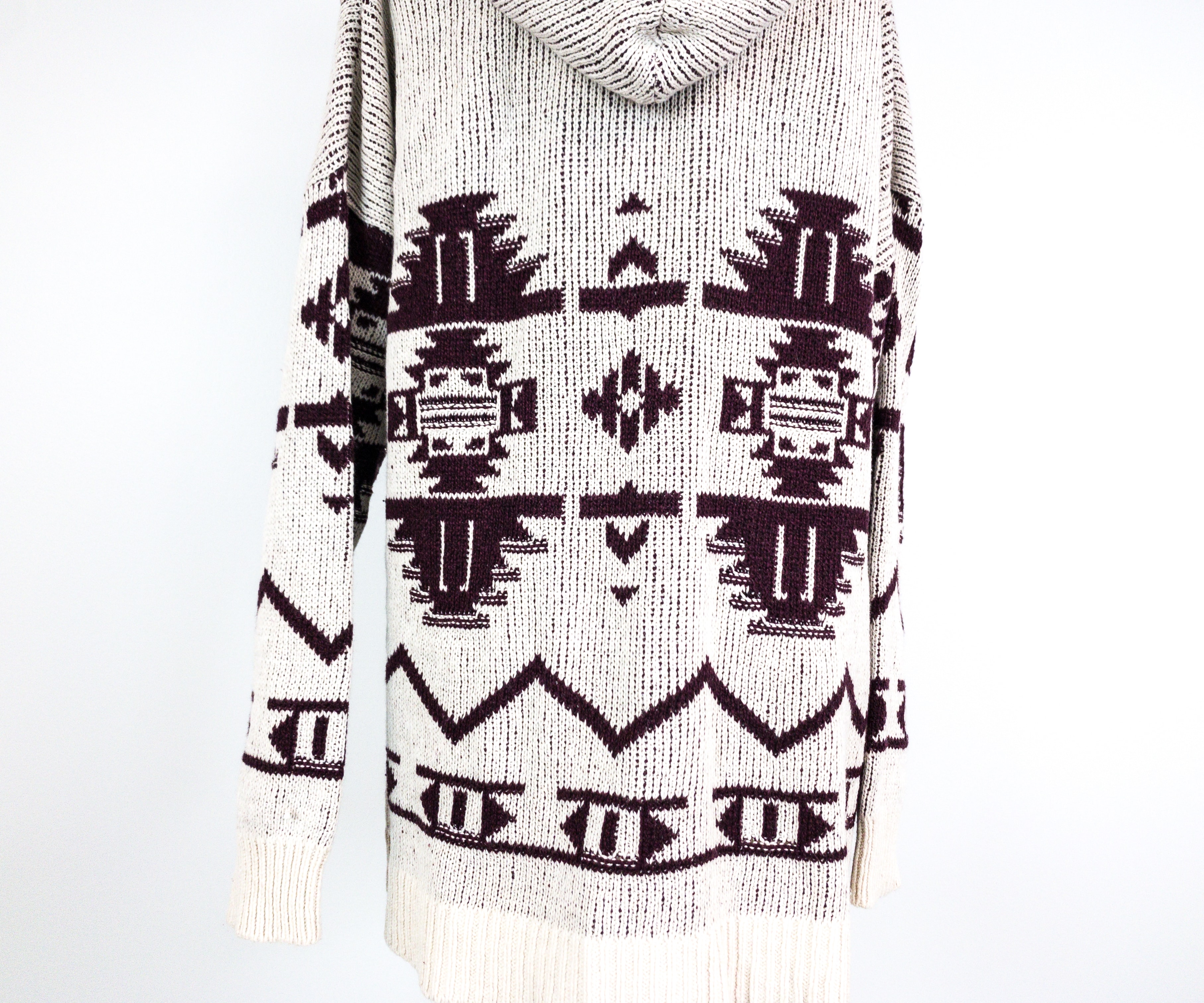 You can also clearly see the full design at the back!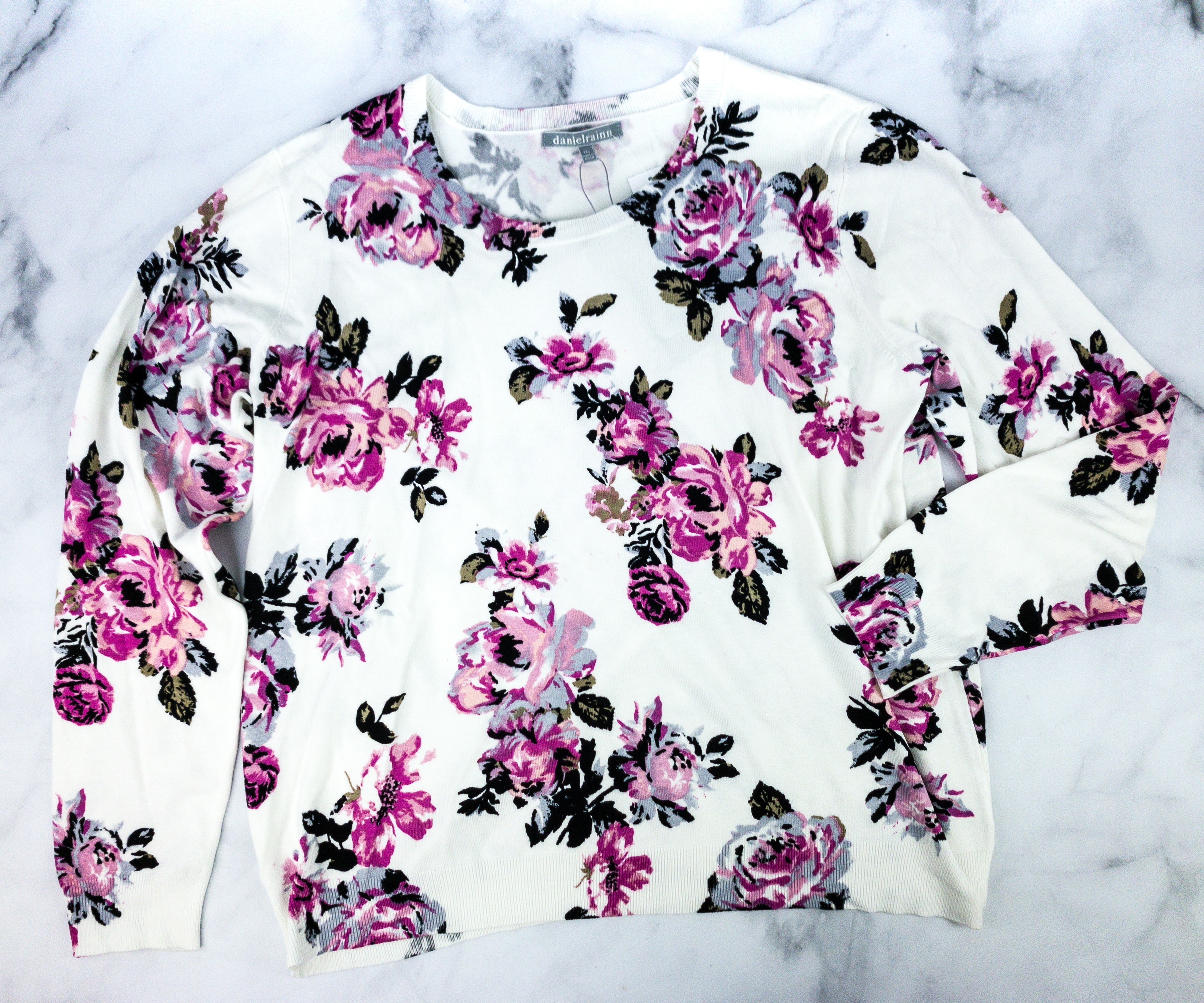 Daniel Rainn Lyna Crew Neck Pullover ($68) This next item is definitely something nice to wear in winter, which also makes me look forward to spring because of its floral print!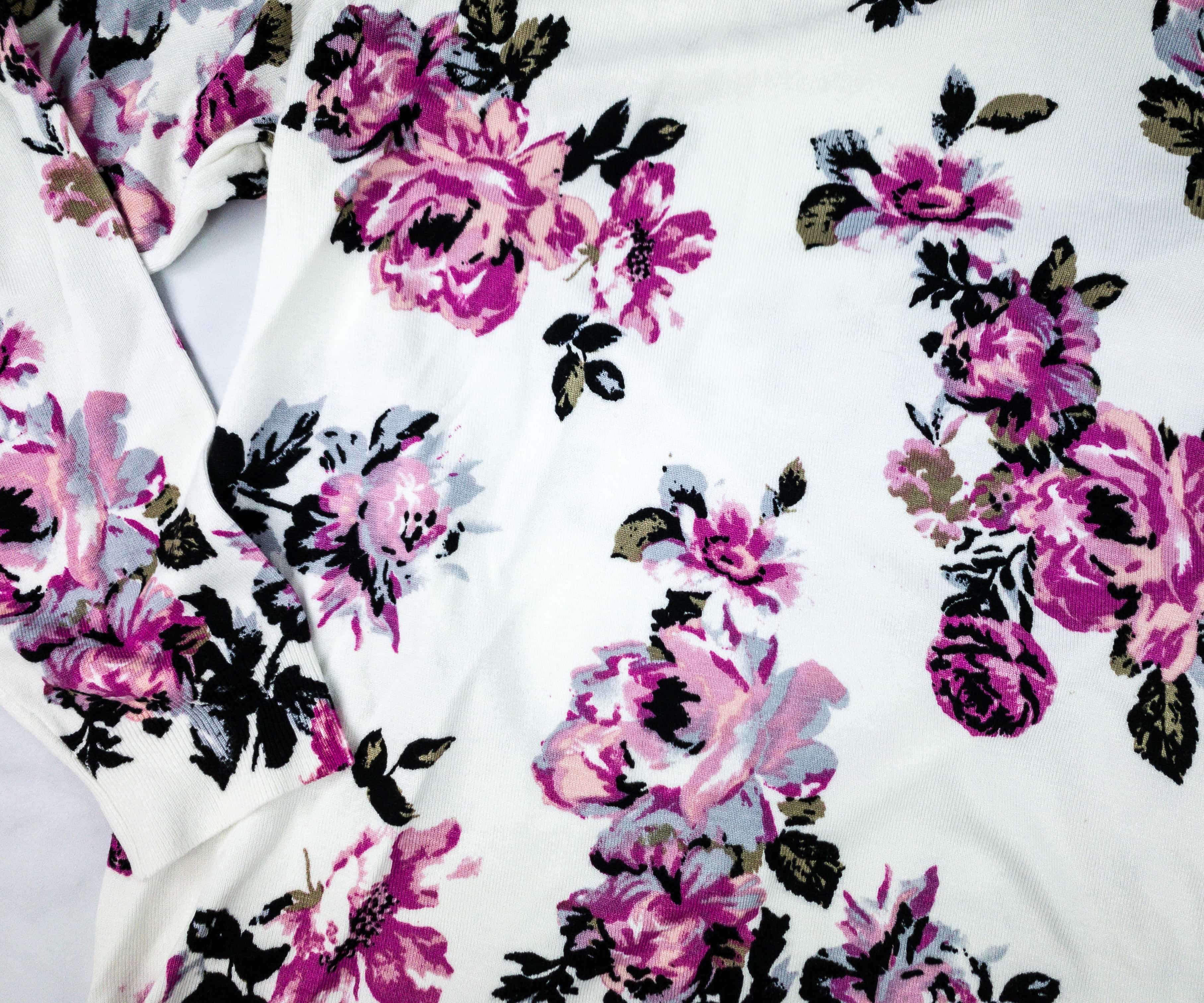 The floral detail is vibrant and fun!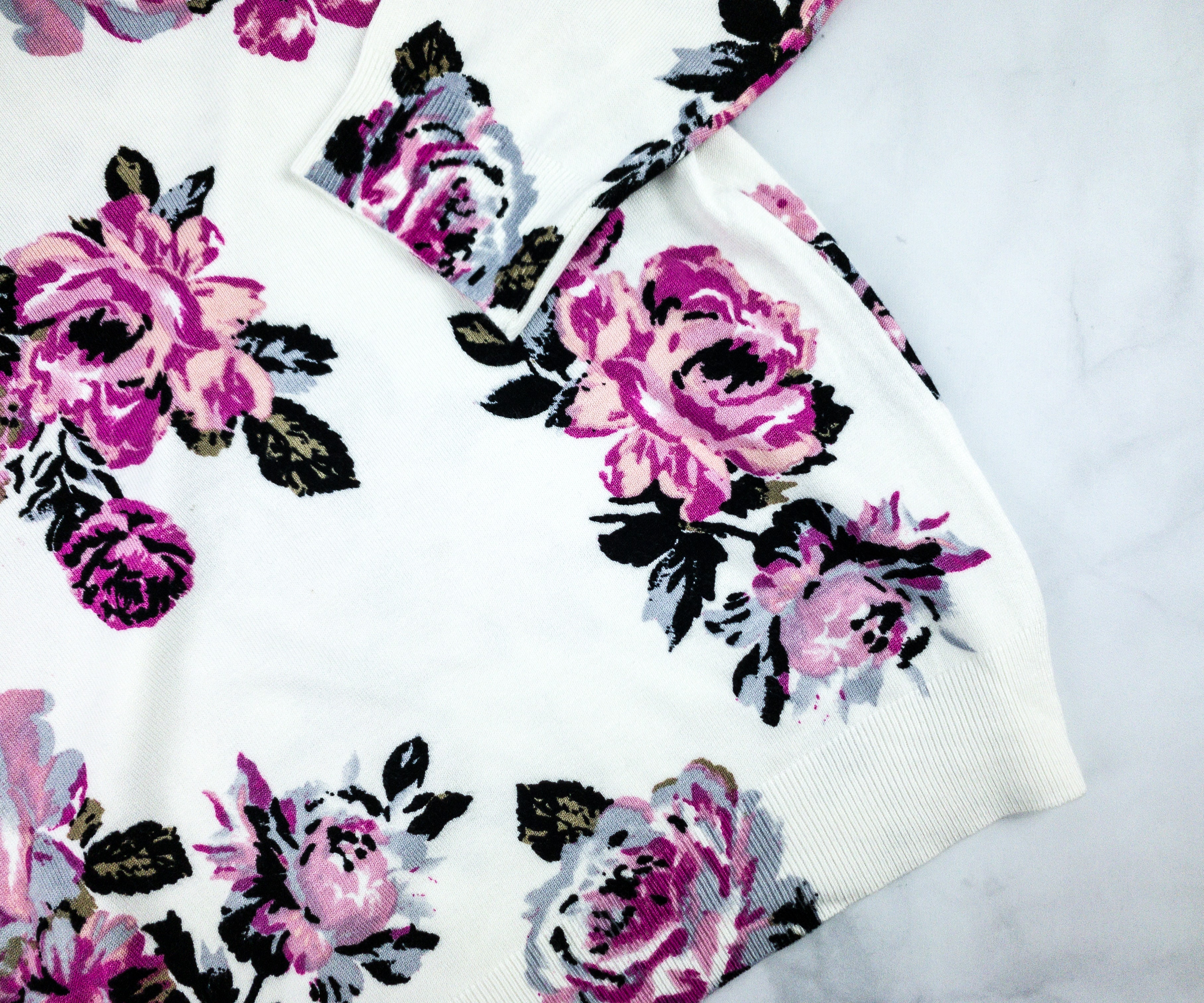 In a way that doesn't look loud at all. It's a perfect combination of fun and subtle!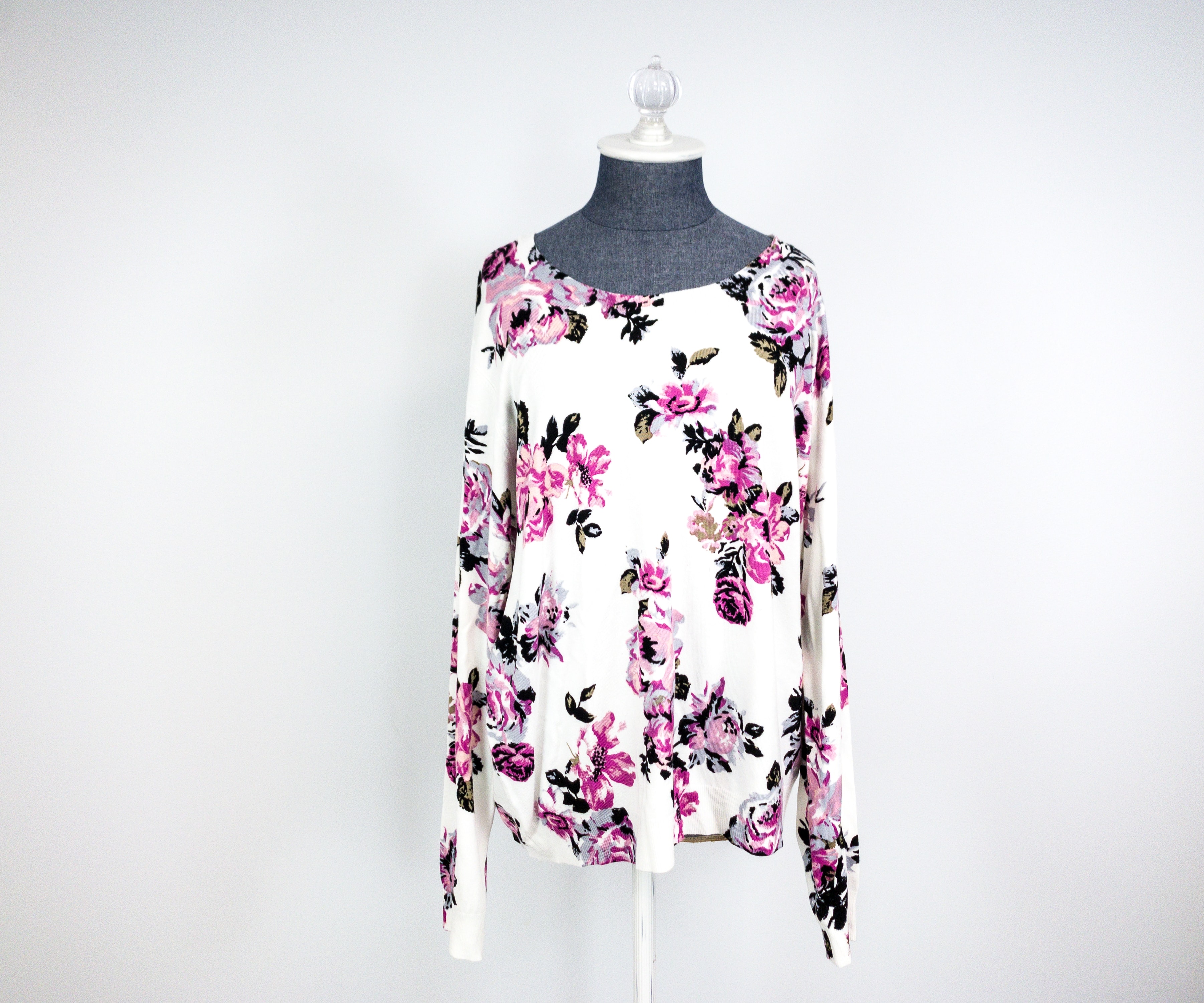 I love the way it fits and hangs on my body and this is surely something I can see myself wearing!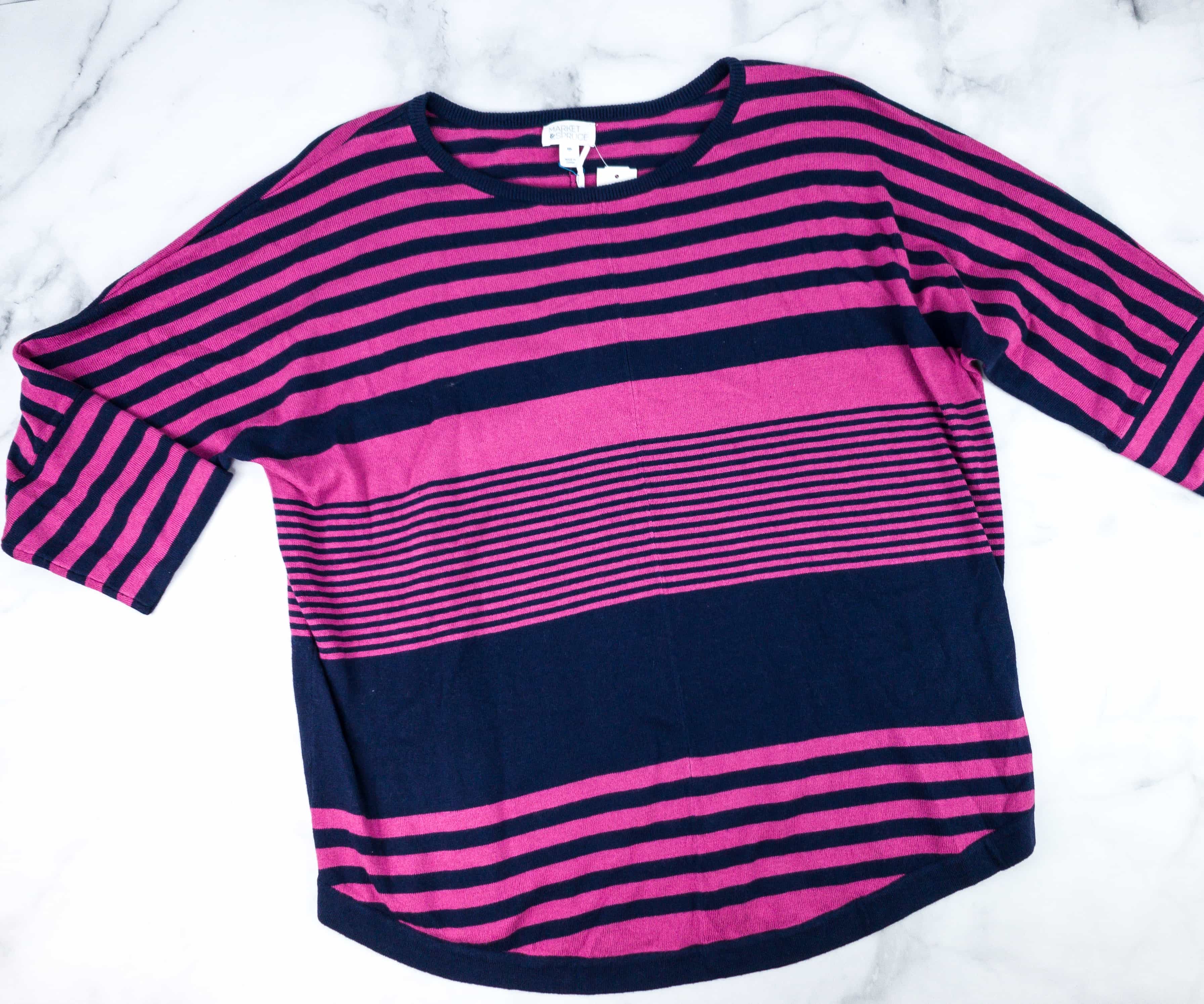 Market & Spruce Corinna Cotton Blend ($58) Here's another top, and it comes with black and pink stripes.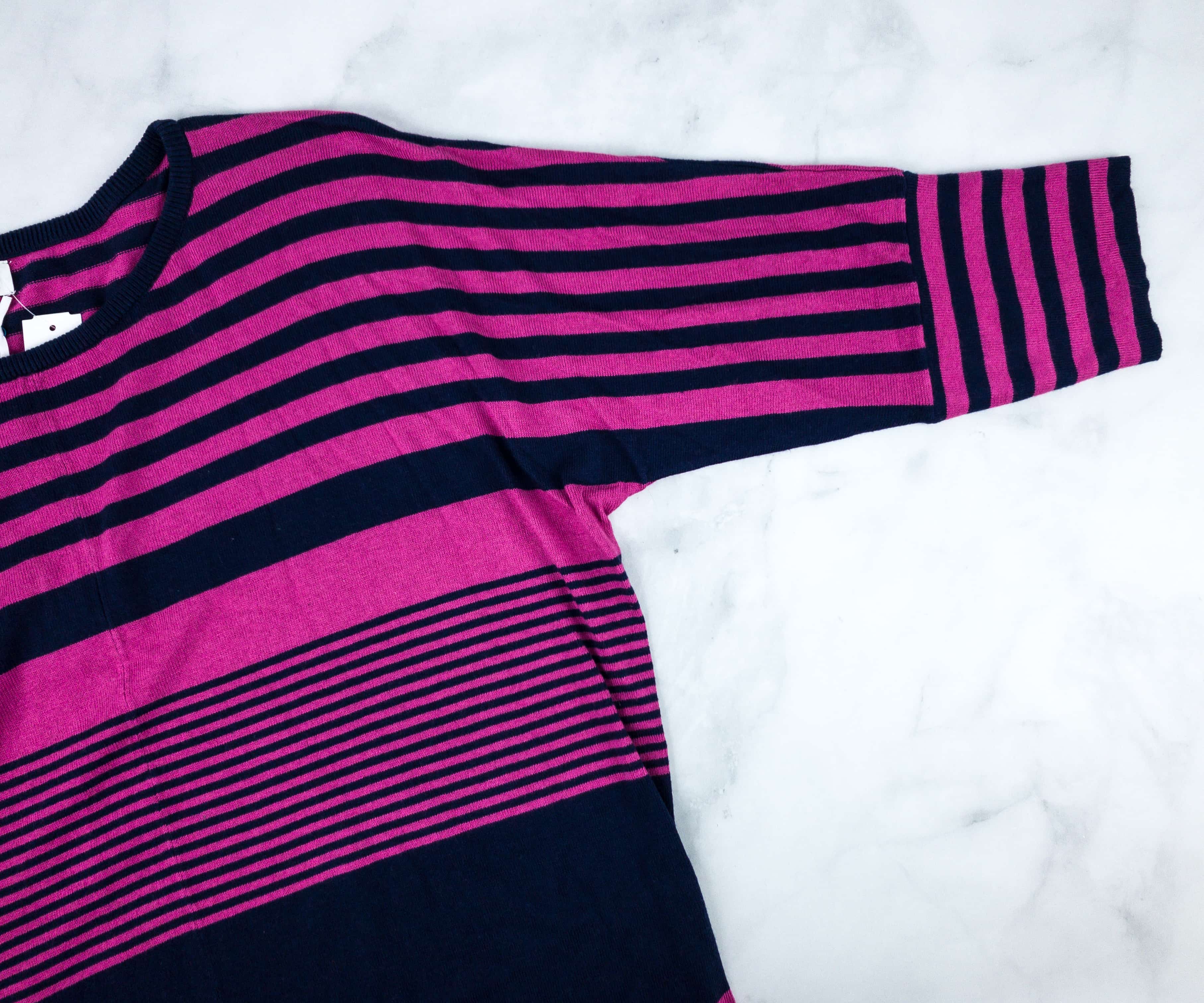 It has different sizes of horizontal stripes that I thought would look horrible but it turns out, they actually look quite flattering on me.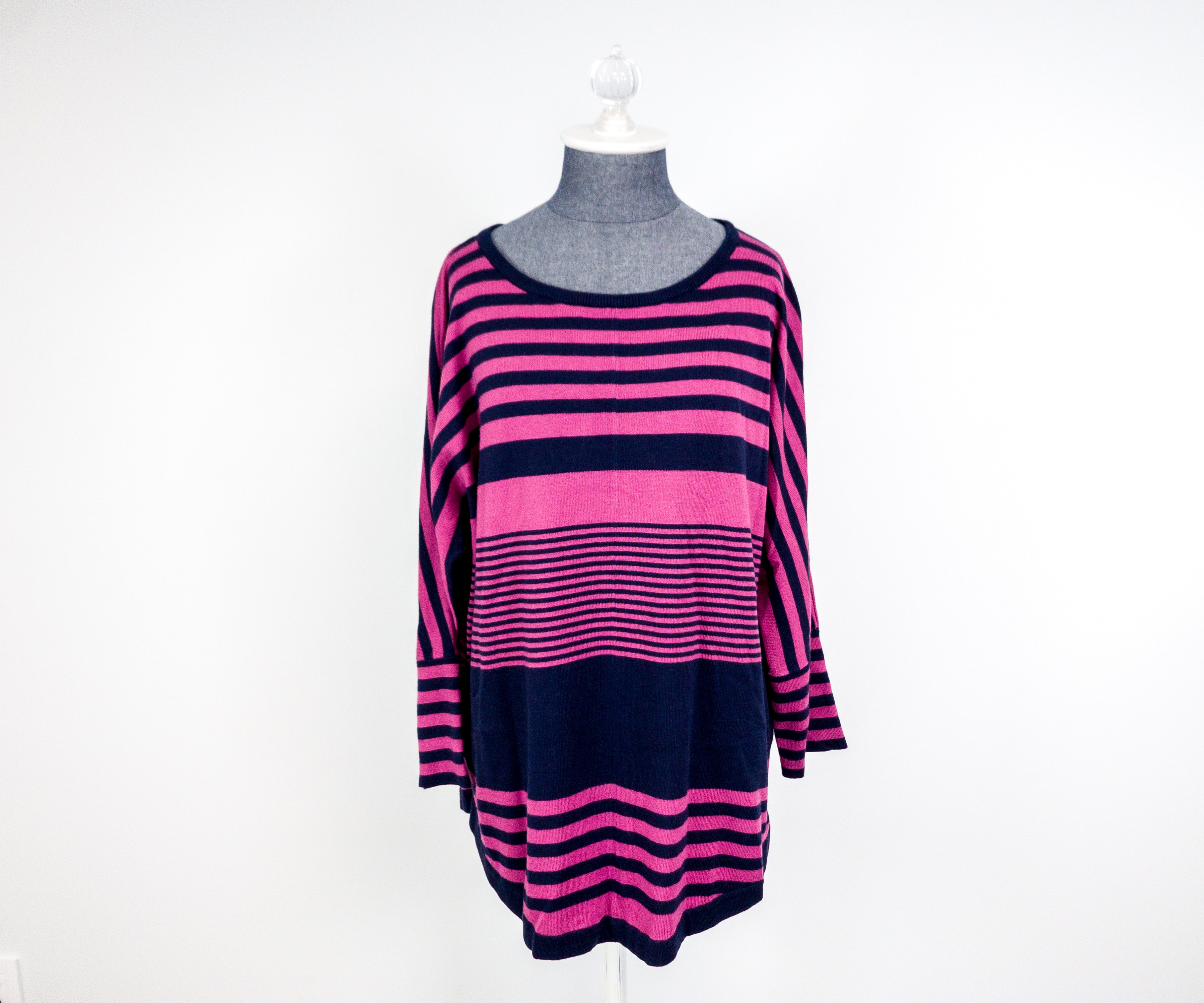 This hangs on a bit longer than a regular shirt so you can wear this with a plain black pair of leggings on a simple day out! It's comfortable yet stylish at the same time!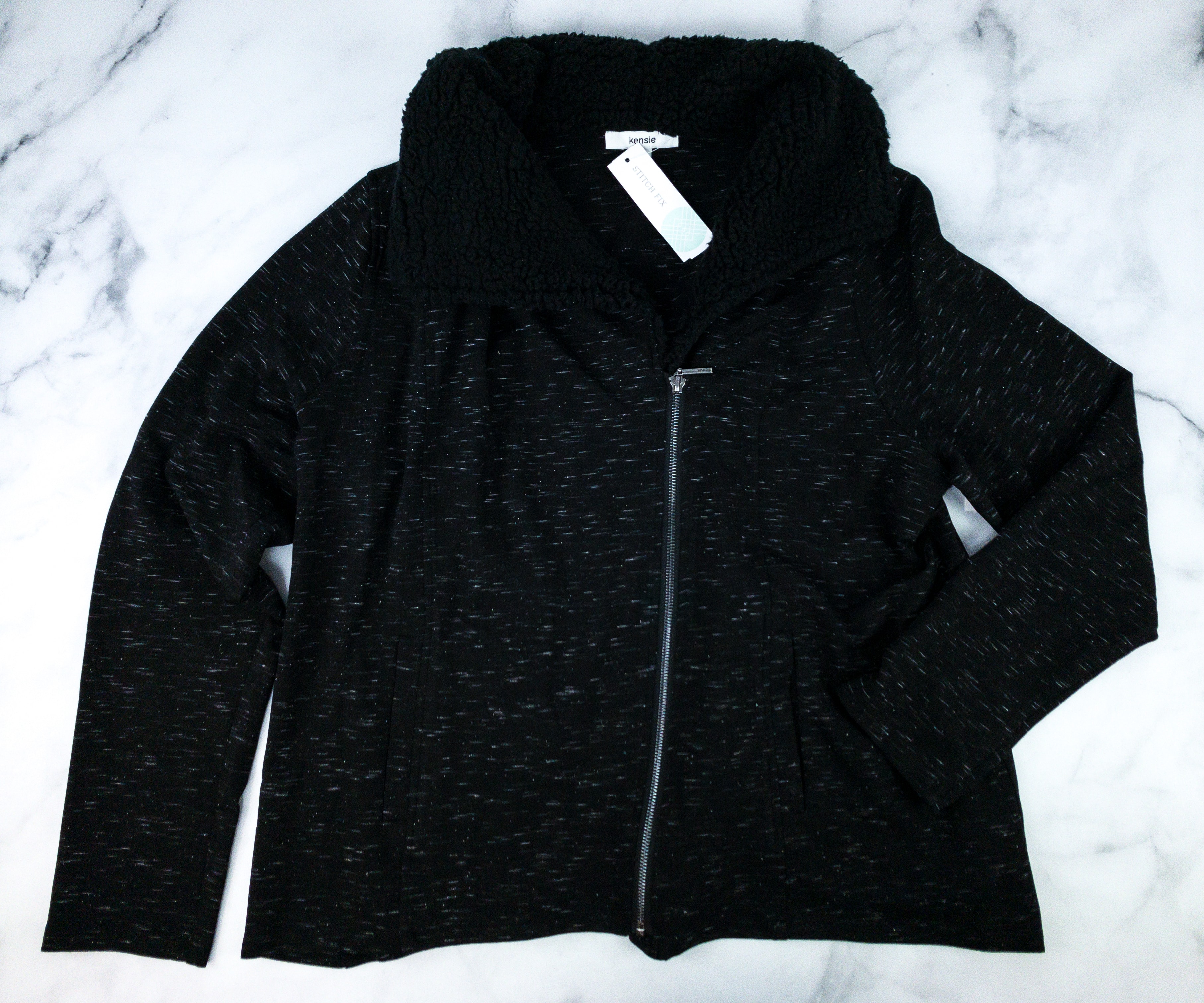 Kensie Shailene Shearling Collar Knit Jacket ($88) This black jacket is another great piece for winter layering.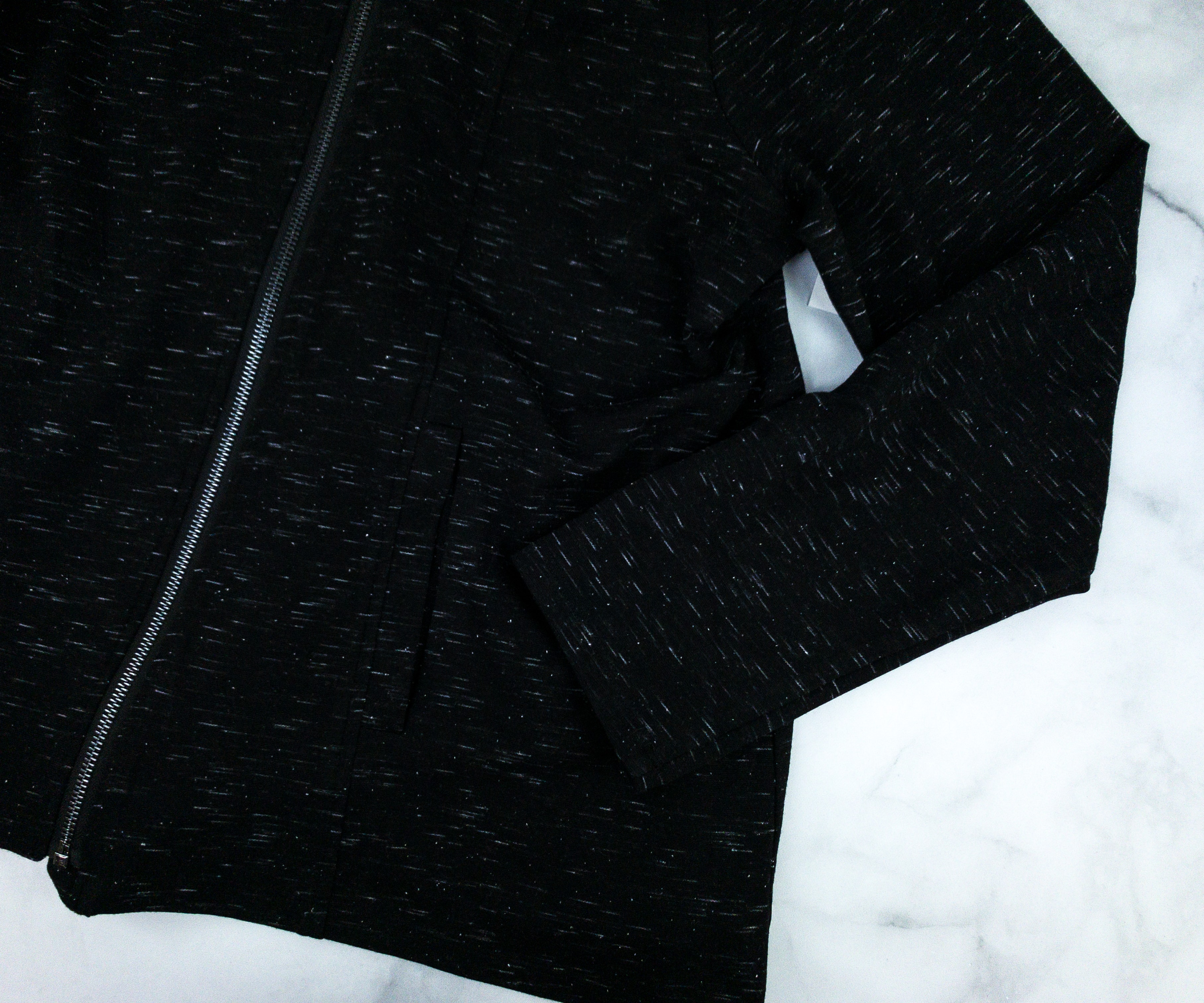 I really like the way this is cut. The silhouette is just right. It's a bit loose and definitely cozy!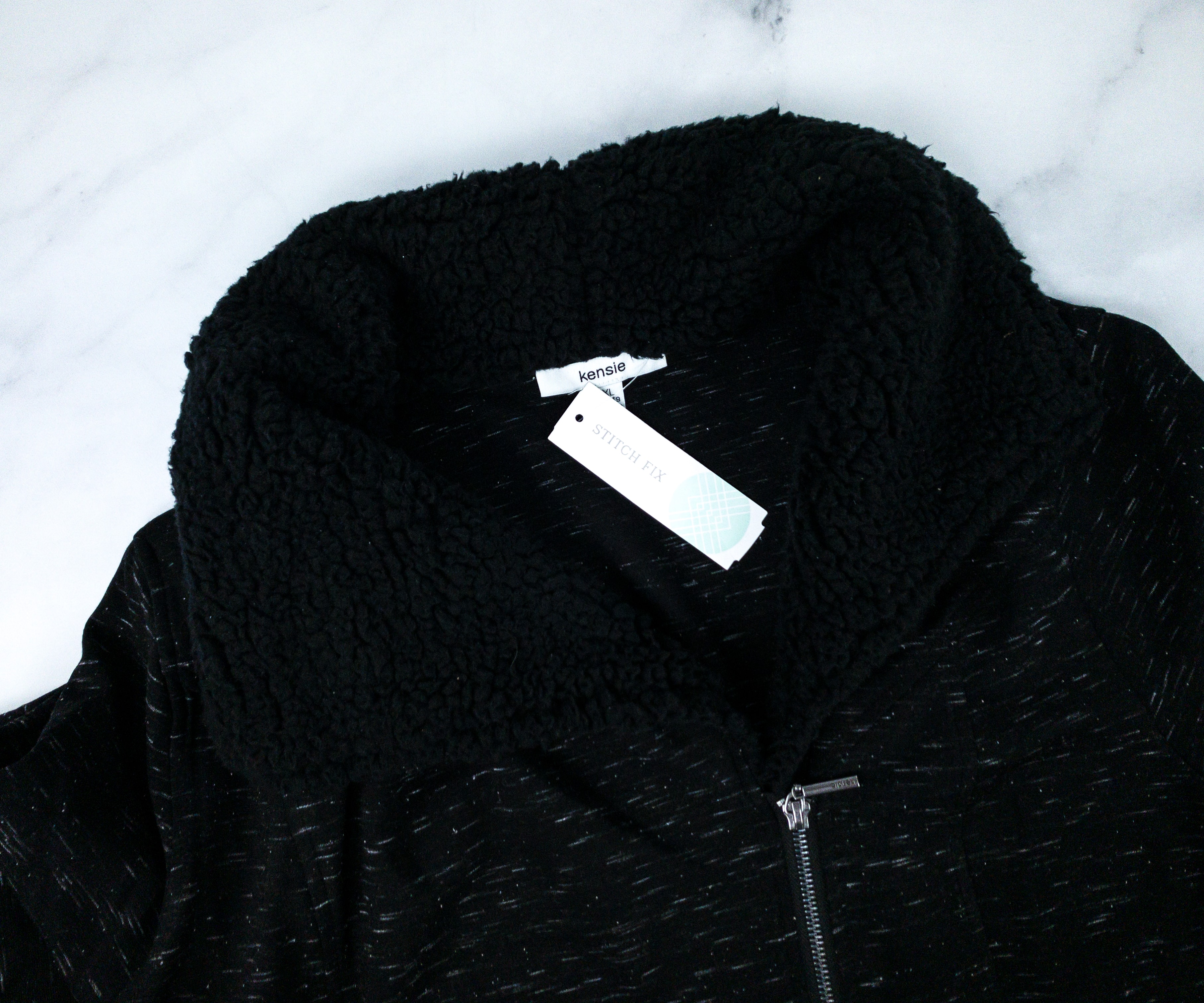 The collar has a soft fur-like fabric which is really great as it adds extra warmth for cold days!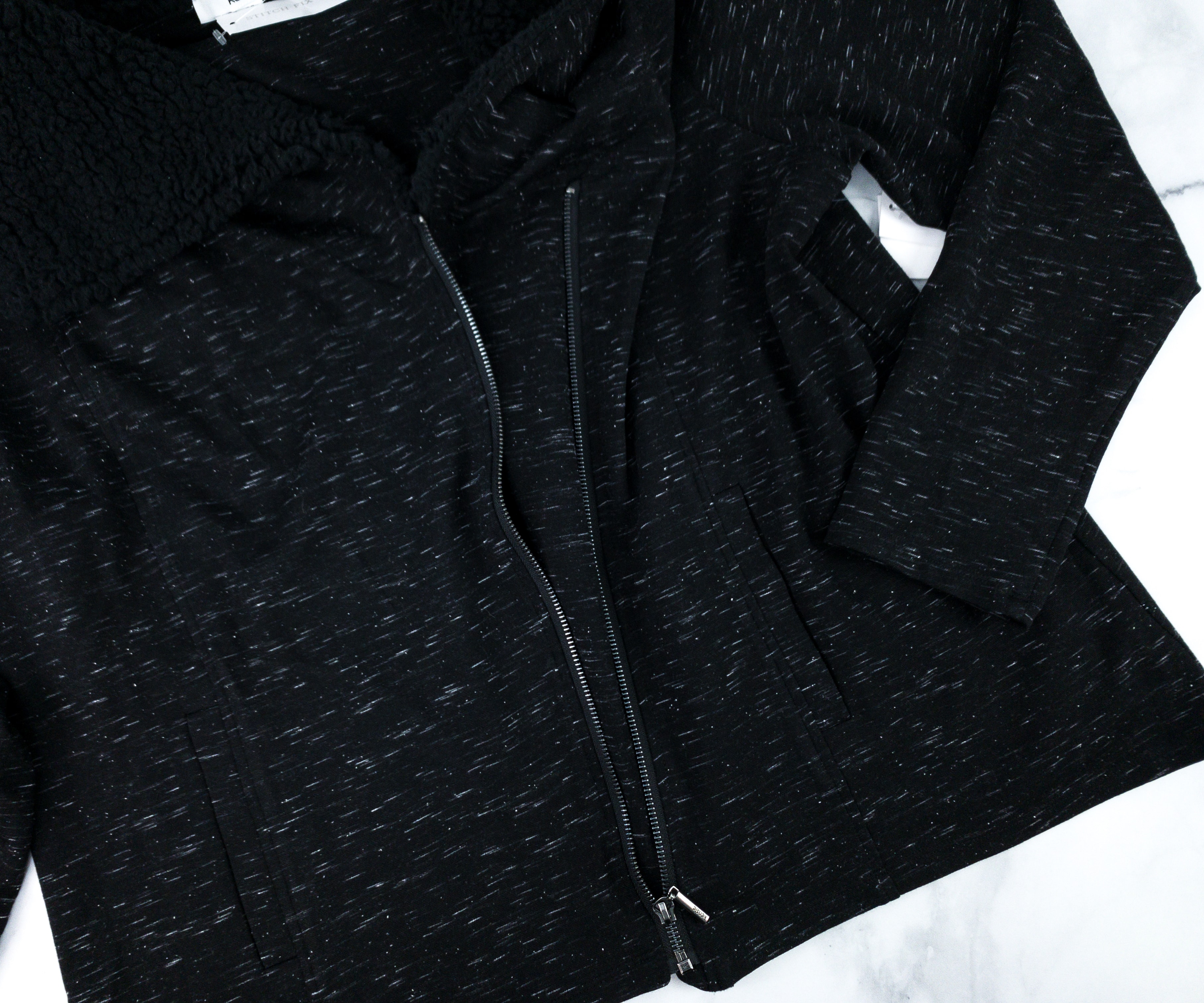 The zipper goes up asymmetrically across the front of the jacket.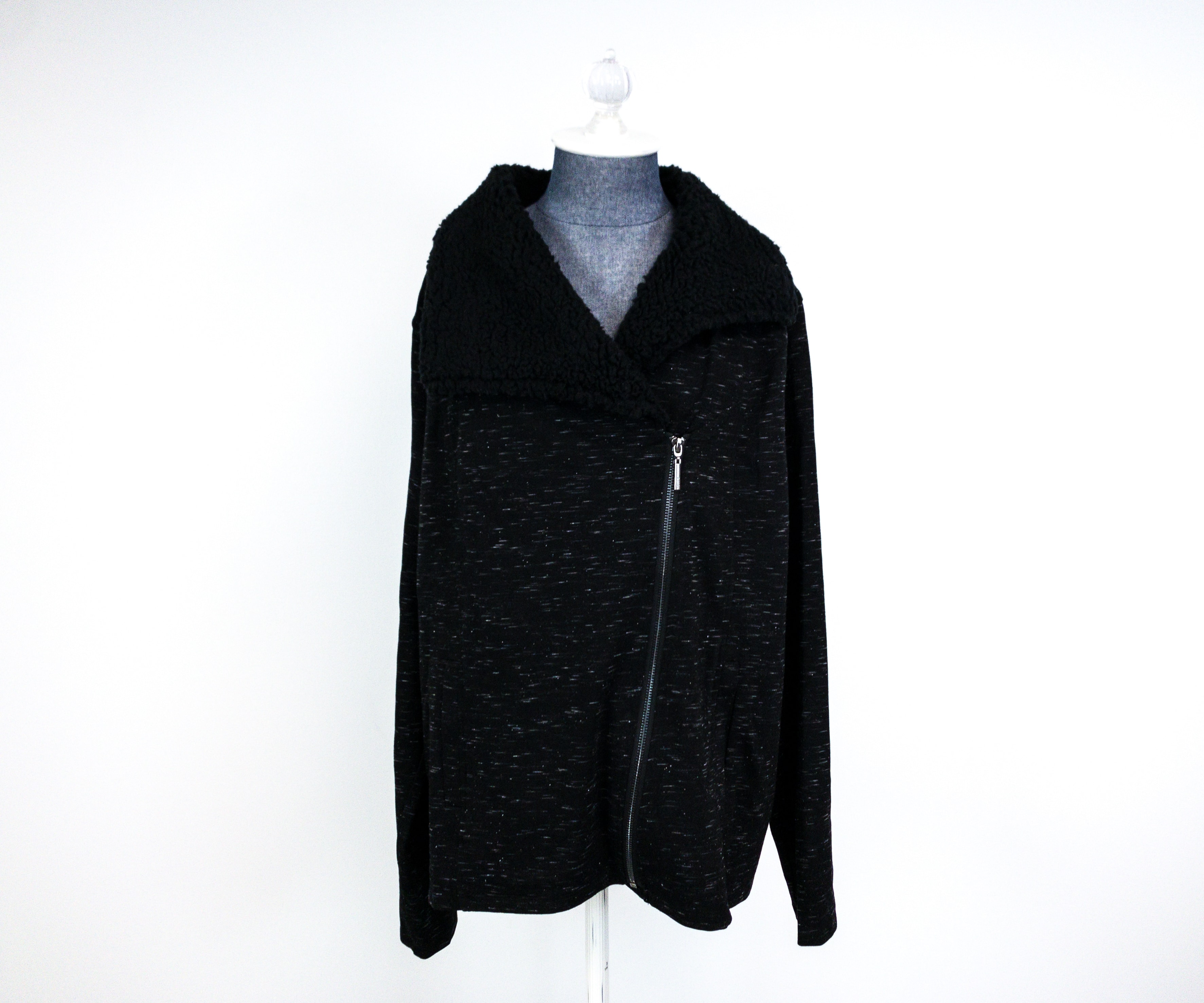 It makes the jacket look more edgy and unique compared to other jackets. It's quite different and I like it.
Stitch Fix makes a great way to refresh your wardrobe without leaving the comforts of home. With this service, you will receive clothing pieces that you can decide to keep or return. This month, my favorite is the floral top because the print looks cute and vibrant. It's a nice way to add a pop of color to my look without going over the top. All in all, I'm satisfied with this month's fix and I can't wait for the next one already!
What did you get in your Stitch Fix this past month?