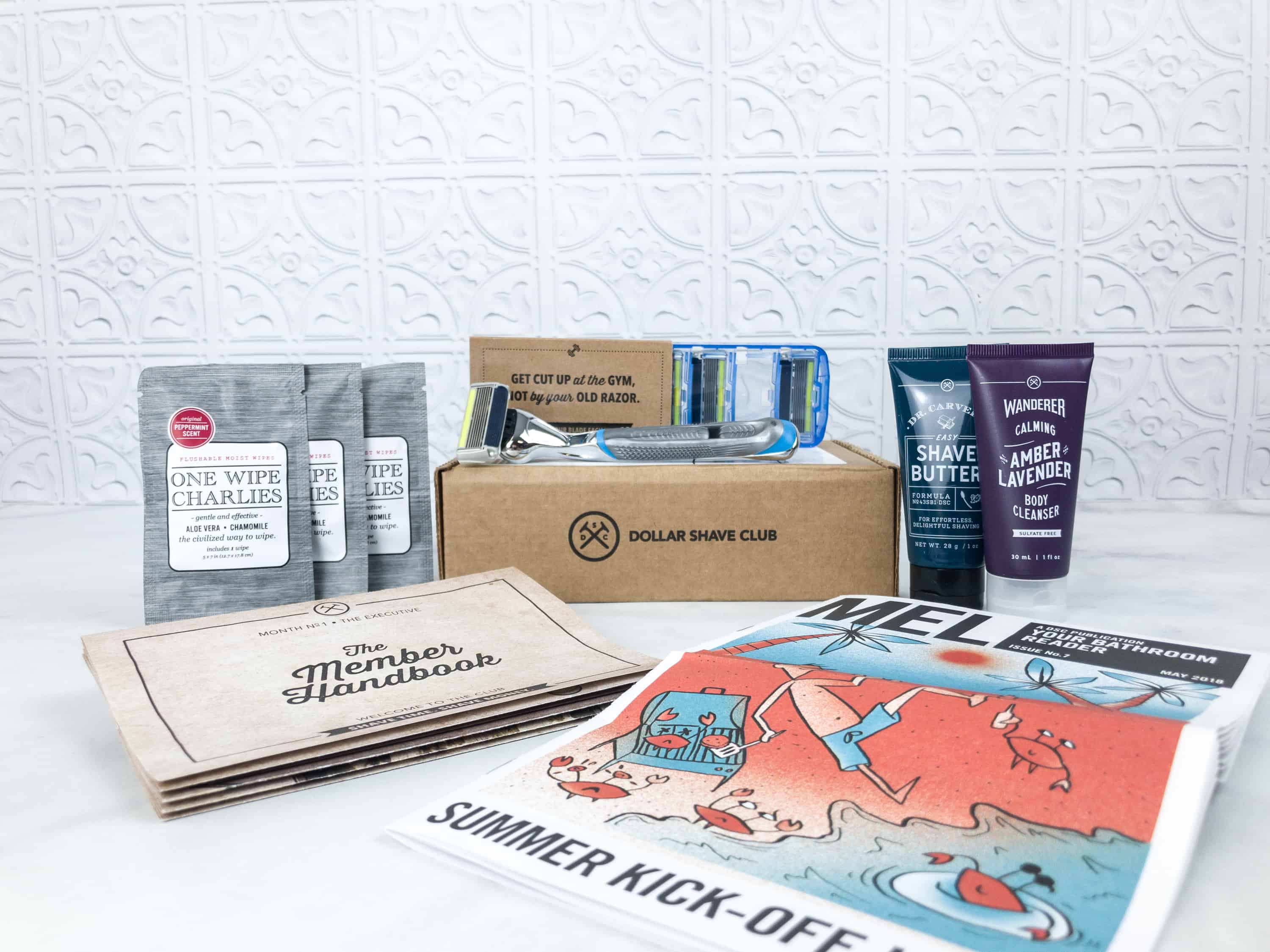 Dollar Shave Club is offering new subscribers a great deal on their starter set!
We're on a mission to help our Members look, feel, and shave like a million bucks – without the hassle. Because when you look and feel your best, you can be your best.
Get your starter set for only $5 + free shipping! No coupon needed, just use this link for the deal!
Grab the Dollar Shave Club starter set for just $5!
See our Dollar Shave Club reviews to find out more!
Here's what you can get in your starter set:
Dr. Carver's Shave Products: Everything you need for a peaceful shave, from start to finish.
Big Cloud Skincare Products: Compromise-free skin protection from Mother Nature's harshest elements.
Boogie's Hair Stylers: A full line of hair styling products fortified with natural ingredients to help improve hair health.
Wanderer Shower Products: Vitamin-rich, sulfate-free cleansers made with gentle ingredients for a sophisticated, hydrating clean.
One Wipe Charlies: Peppermint tingling, moist wipes. The #1 way to clean up after #2.
The DSC Traveler Bag: Take your bathroom on the move with the DSC Traveler.
On your following months, here's what you'll get:
Your full-size Restock Box will be sent with these items. Anytime you want, you can add & remove products.
GET STARTED Choose one of our risk-free starter sets and try what the Club has to offer.
WE WILL, WE WILL STOCK YOU We will continue to deliver the full-size products of your choice a few times a year.
BUT WAIT, THERE'S MORE! Add and remove our amazing bathroom products as you see fit. And the more you buy, the more you save with our Handsome Discount.
YOU SAY WHEN Tell us how often you want regular shipments, from every month to three times a year. You're in the driver's seat.
Are you getting Dollar Shave Club?