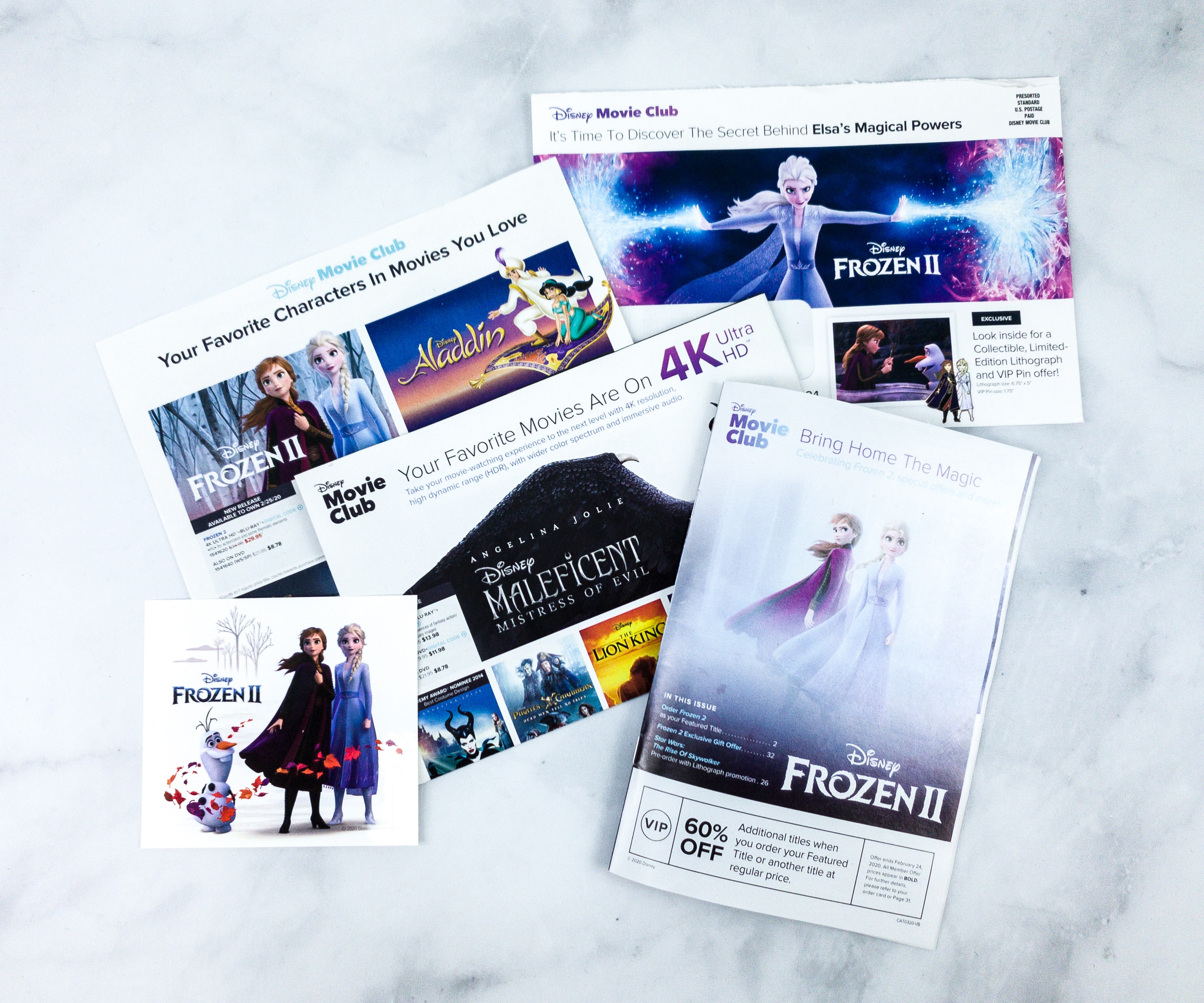 Disney Movie Club delivers the latest (and most-loved classic) Disney Movies for you to build your ultimate Disney Movie library. When you sign up for the trial offer (see below for full details) you can get 4 movies for $1 shipped. Not just Disney you can also get Pixar and Marvel Studios!
The way this subscription works is that you'll get a featured movie title offer that you can accept or decline. If you forget to decline, it will be sent automatically. Just like pick or skip in other subscriptions. Some months have 2 featured titles.
DEAL: Get 4 movies for only $1! The deal applies automatically, just VISIT AND SUBSCRIBE. Terms & conditions apply. In order to fulfill your Club purchase commitment, you'll need to buy 5 movies at full price.
Members can get original Disney movies and licensed Disney merchandise with exclusive promos and discounts. There are other members-only perks as well.
There are various deals throughout the booklet!
At the back, there is a promotion for the Frozen 2 scarf! If you buy 3 or more titles, you get the scarf for FREE!
Another page lists some member-exclusive offers and gifts, like the collectible, limited-edition lithograph and Elsa & Anna VIP pin.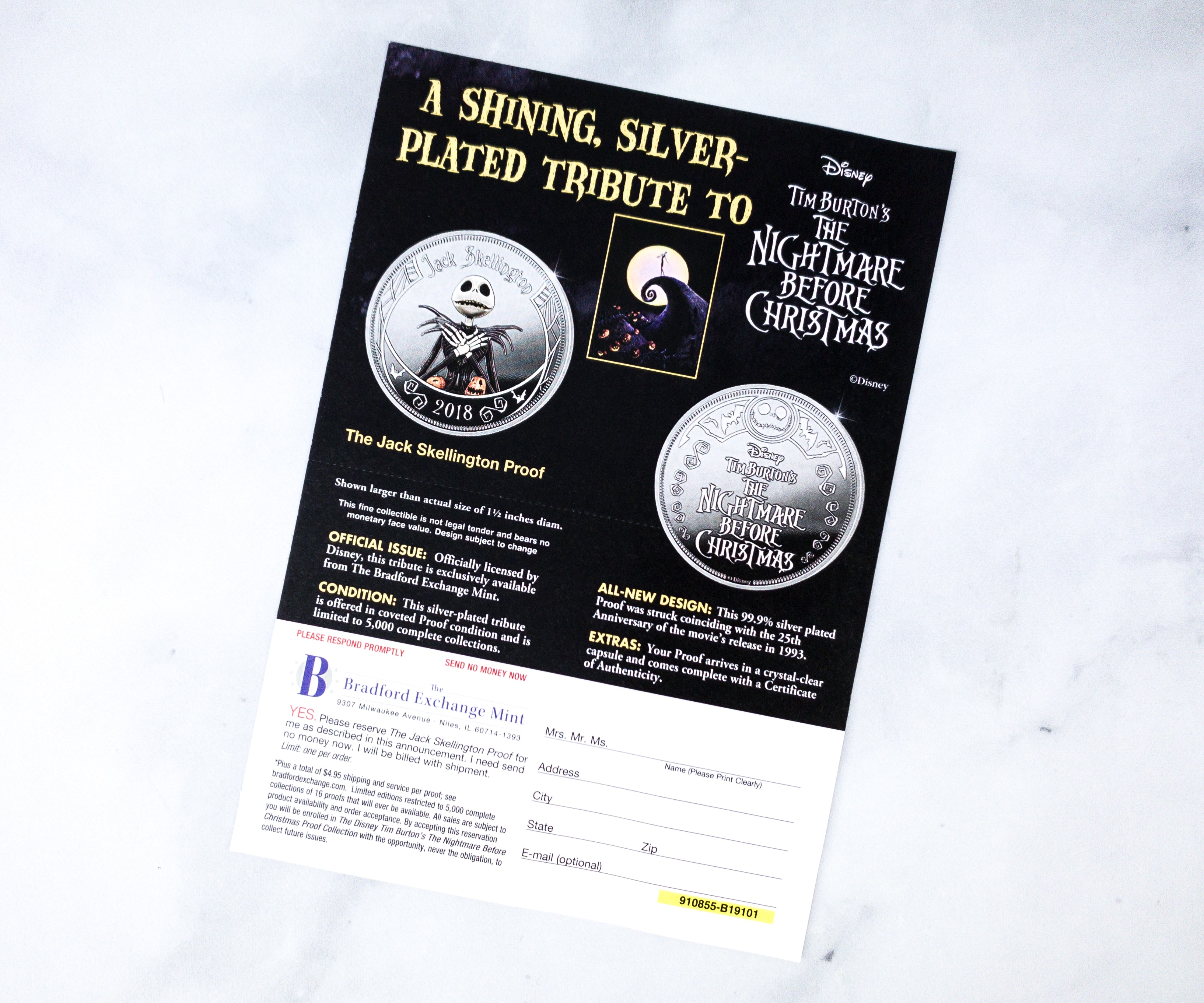 There is also an insert about our beloved Halloween pal, Jack Skellington!
Our mailer has arrived!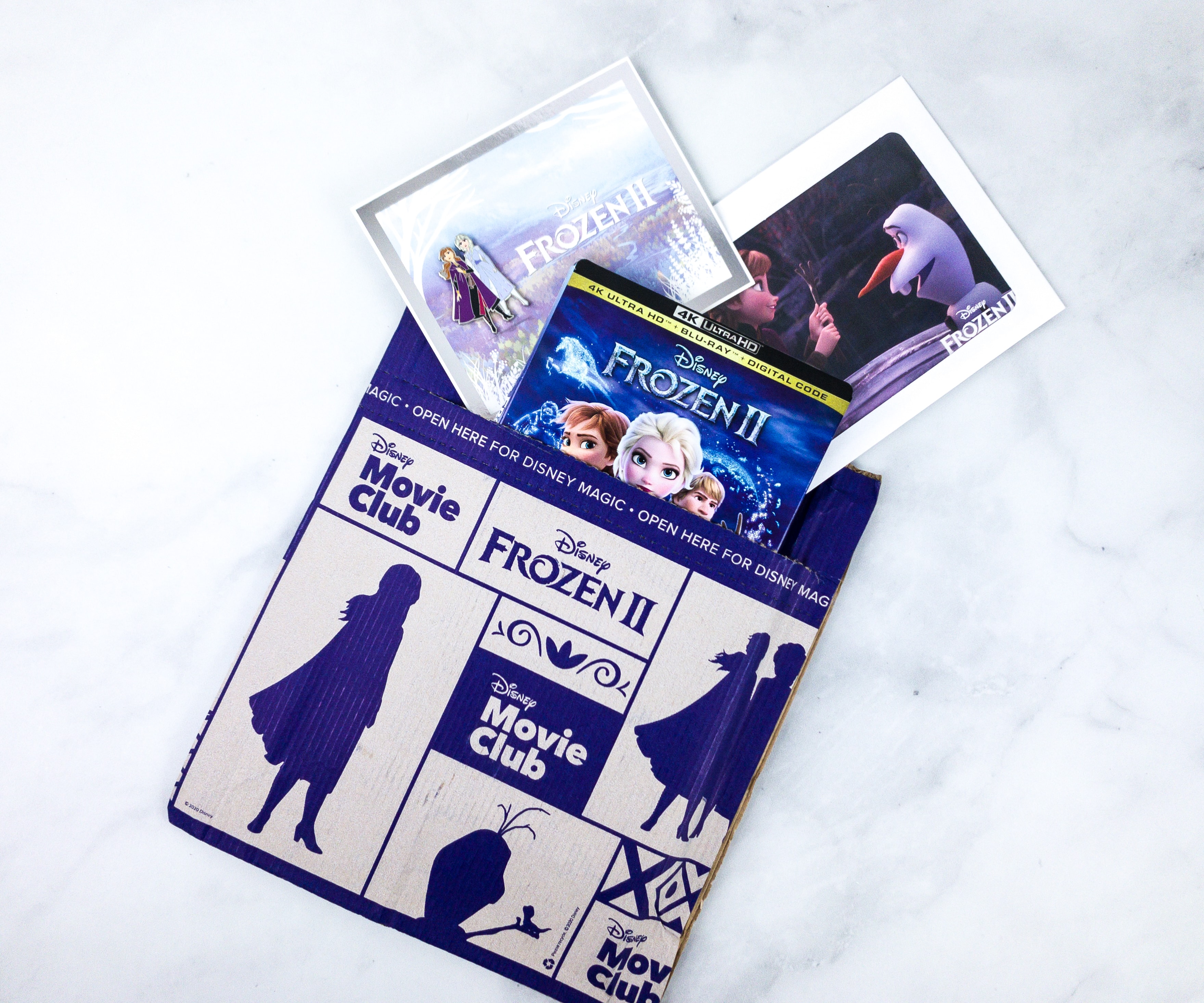 We're so excited about this one because we love Frozen!
Everything in our package!
Elsa & Anna VIP Pin. Another awesome addition to my growing pin collection, this one will, of course, be dedicated to my daughters as they love Anna and Elsa.
The pin came in a card and at the back, there is a signed proof to certify that this pin is authentic and is part of a limited series!
The pin is adorable! Elsa and Anna are donning their iconic clothes in Frozen 2, and they're so pretty!
Limited-Edition Lithograph. We also got another lithograph this month!
It's also limited edition and I can't express just how happy with all these great items!
The picture depicts Anna and Olaf, on their way to find great adventures!
HD Disney Frozen 2 4K Ultra ($24.99) Finally, it's here! We can now watch Frozen 2 over and over, in 2.4k Ultra HD resolution at that!
This comes with over an hour of bonus including a sing-along version of the movie, outtakes, deleted scenes, music videos, and more!
I'm just bummed that part of the DVD packaging was chipped.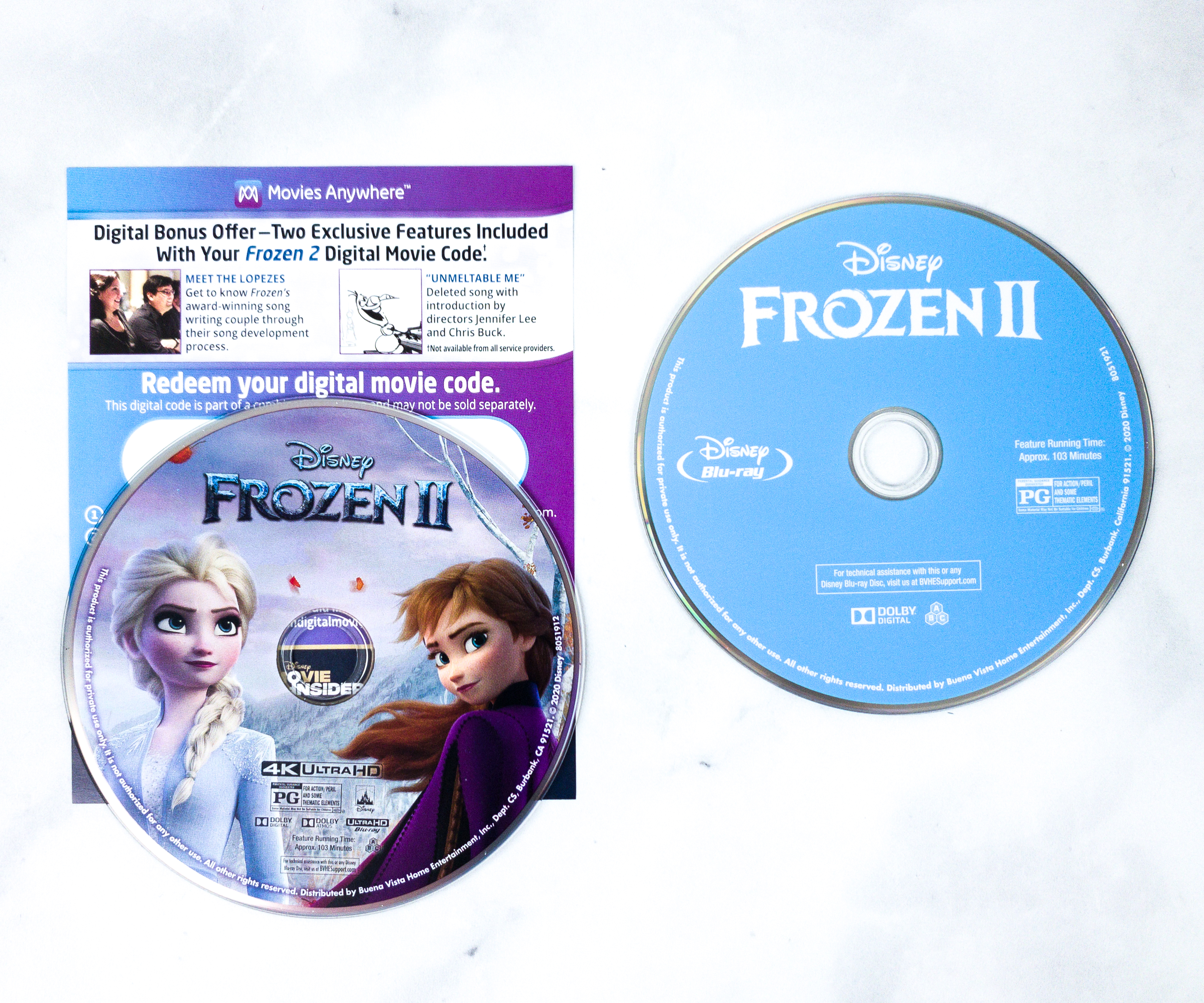 Also, this one included a redeemable code that we can play in our gadgets. It's nice to have a digital movie code so we can pass the time by watching movies on our tablets, phones, or even computers!
Disney Movie Club offers the promo 4 movies for $1!
Do you want to save some bucks with this subscription? Just skip months and then go back and grab previous titles when you're ready! Members can get add-on titles at 60% off the original price!
We love Frozen! And now that part 2 is up, we are all the more obsessed! My children couldn't stop singing all the songs and I honestly find myself singing along some parts too. I'm thrilled I received the limited edition pin and lithograph in this month's box! They're definitely something I'll keep forever! As Disney fans, we're more than happy to with all these items! We can't wait for the next package already!
Frozen II will be available through Disney+ later this year, but Disney Movie Club is still the best bet to have movies in hand on release!
What do you think about this month's movie pick?