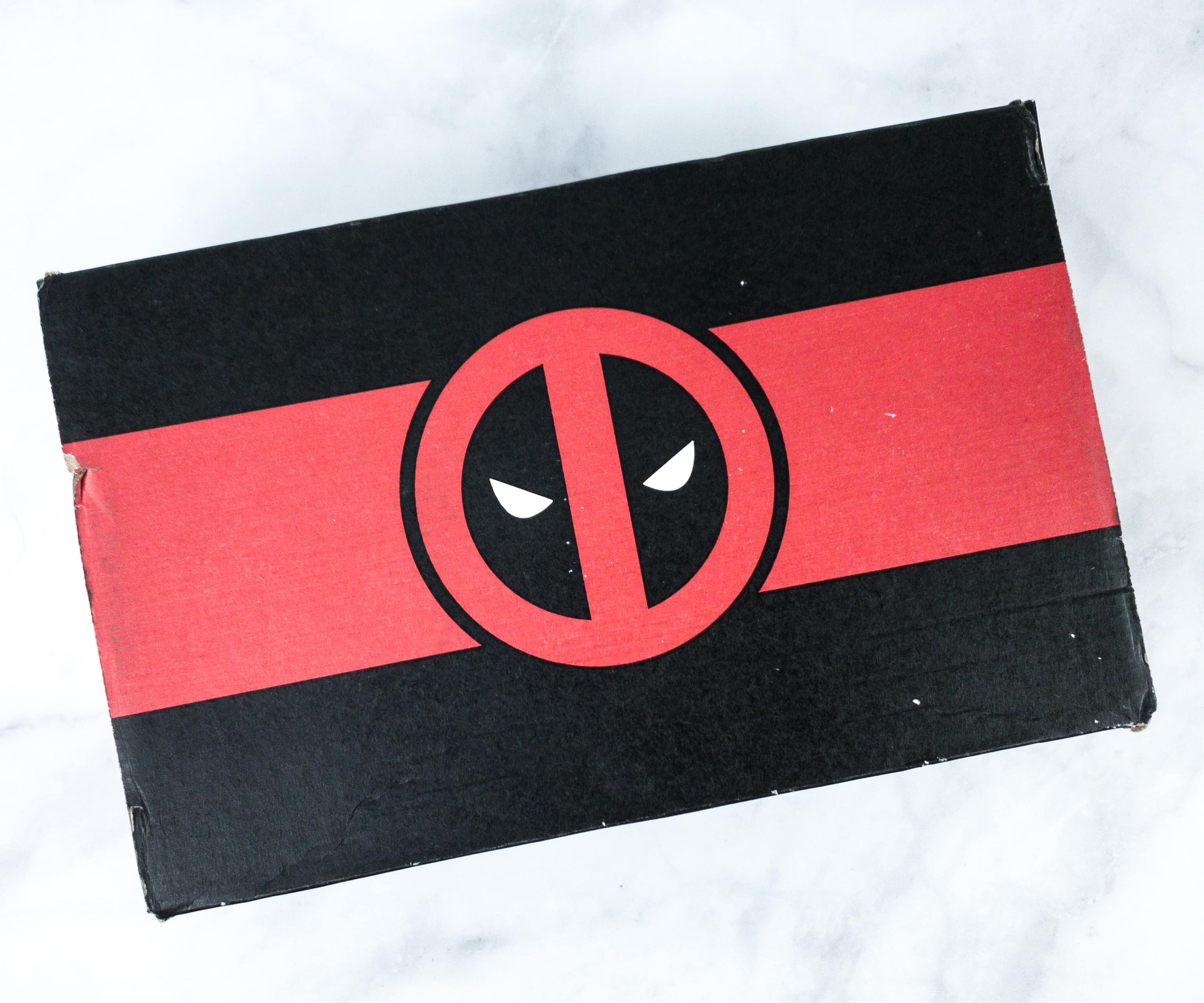 Deadpool Club Merc is a quarterly subscription of all things Deadpool. The box costs $34.99 each quarter, plus shipping and handling. Every quarter you'll get a box full of original and official Deadpool merchandise that contains 4 to 5 items in black and red, and that includes stickers, shirts, and collectibles that you won't find anywhere else.
DEAL: Save 15% on any subscription when you use this link and coupon code HELLOSUBSCRIPTION15.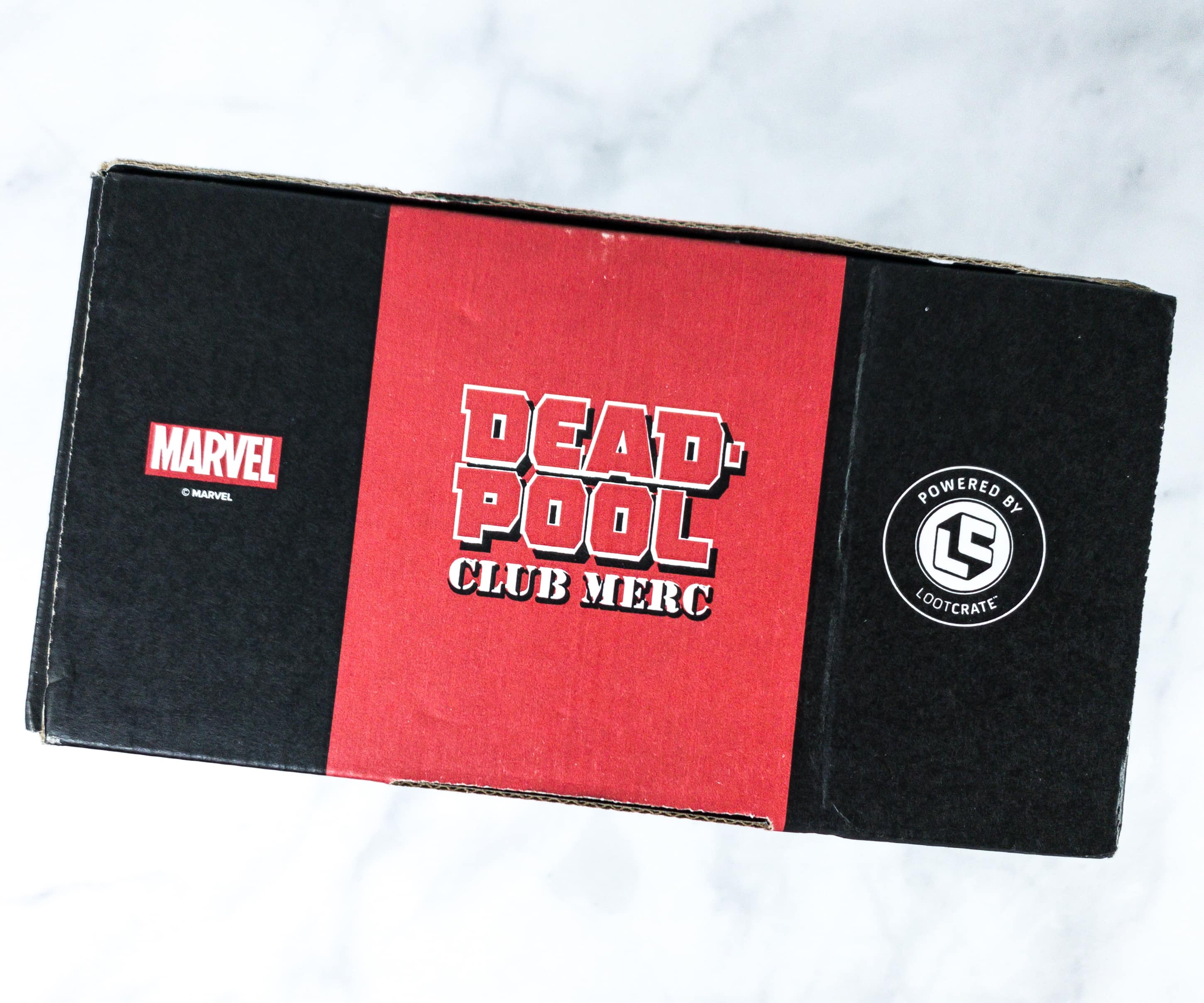 This side of the box has the Marvel, Loot Crate, and Deadpool Club Merc branding.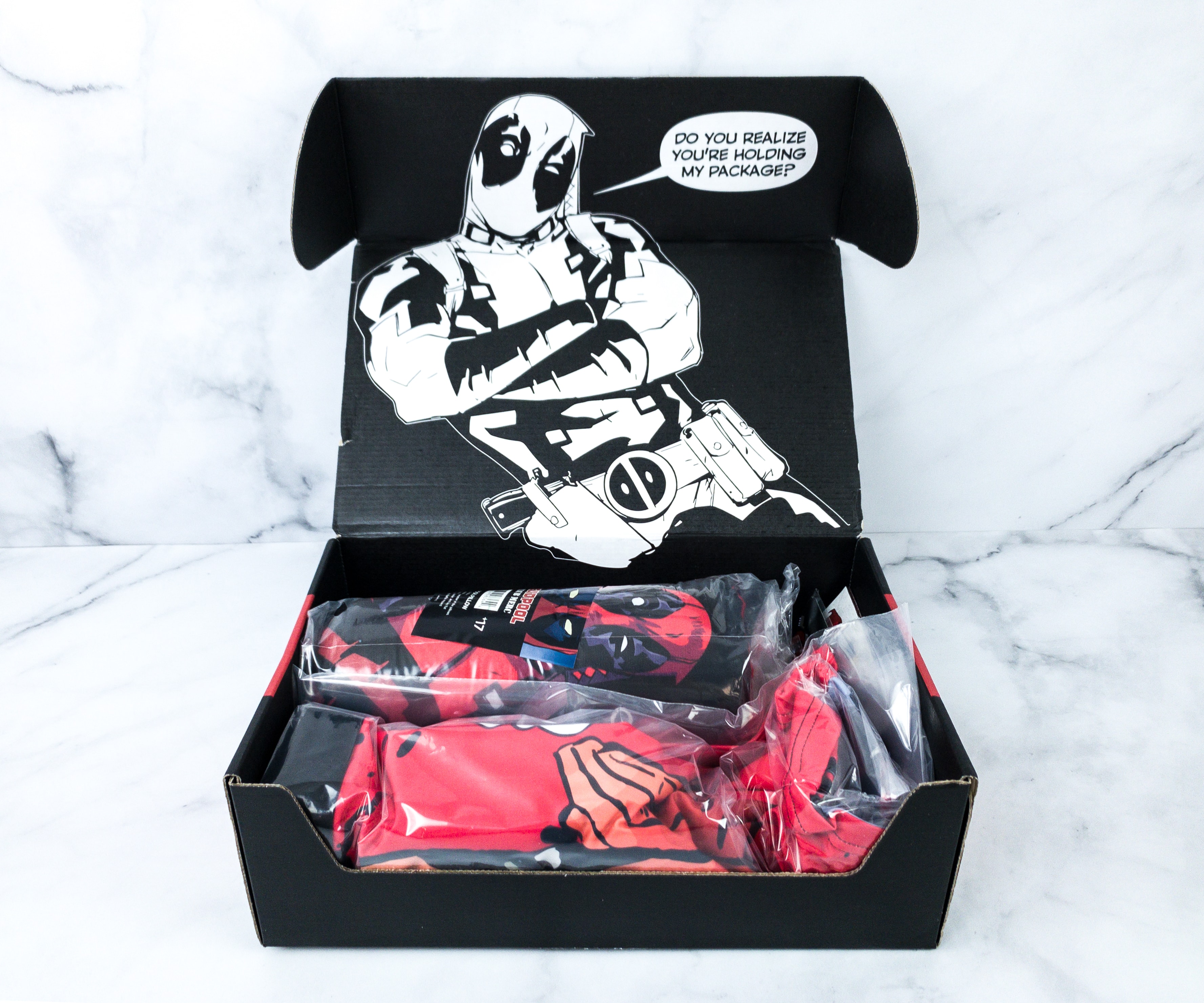 The box is full! So stoked for all the Deadpool merch in here!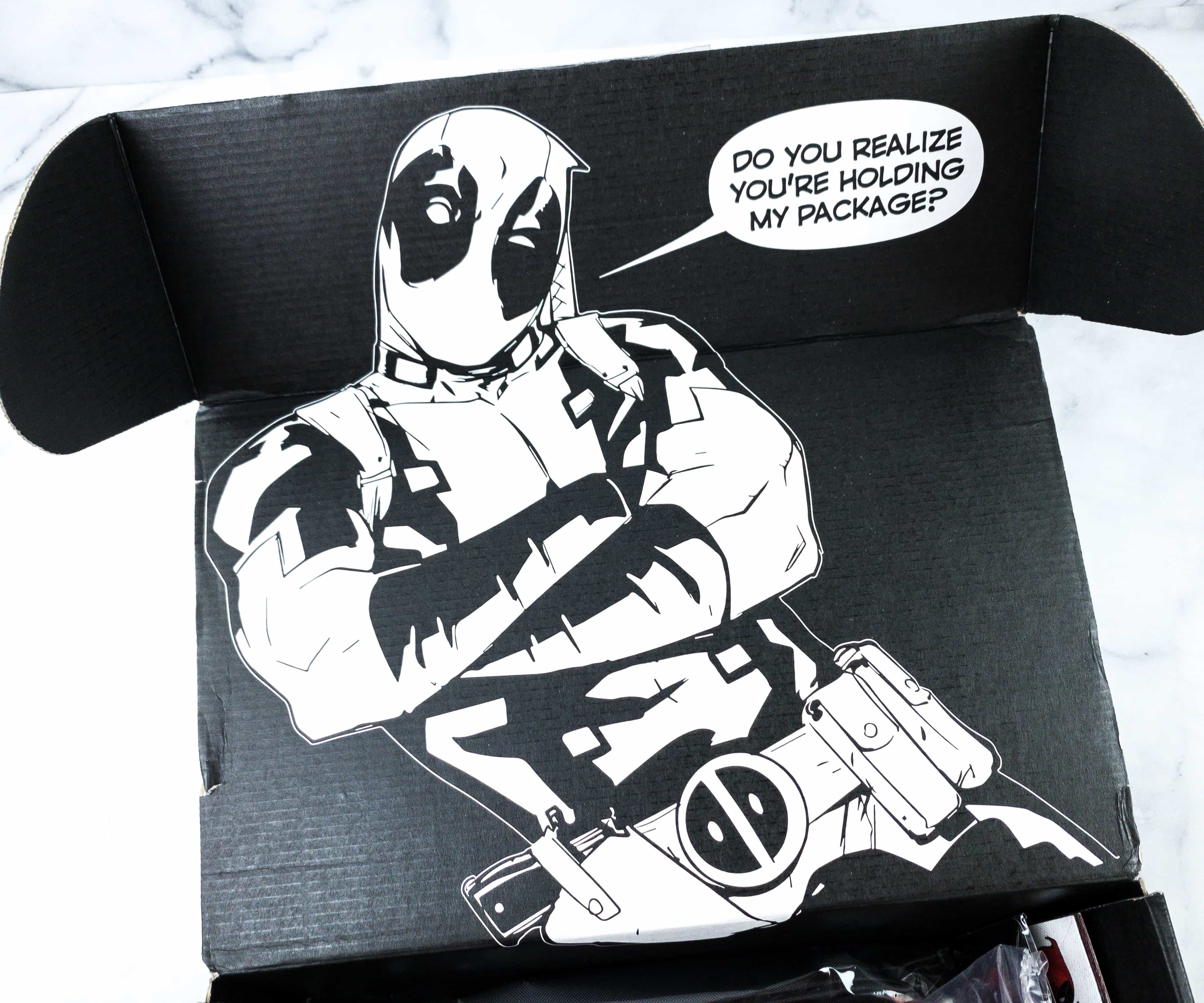 The box interior features Deadpool in a comic book-like illustration.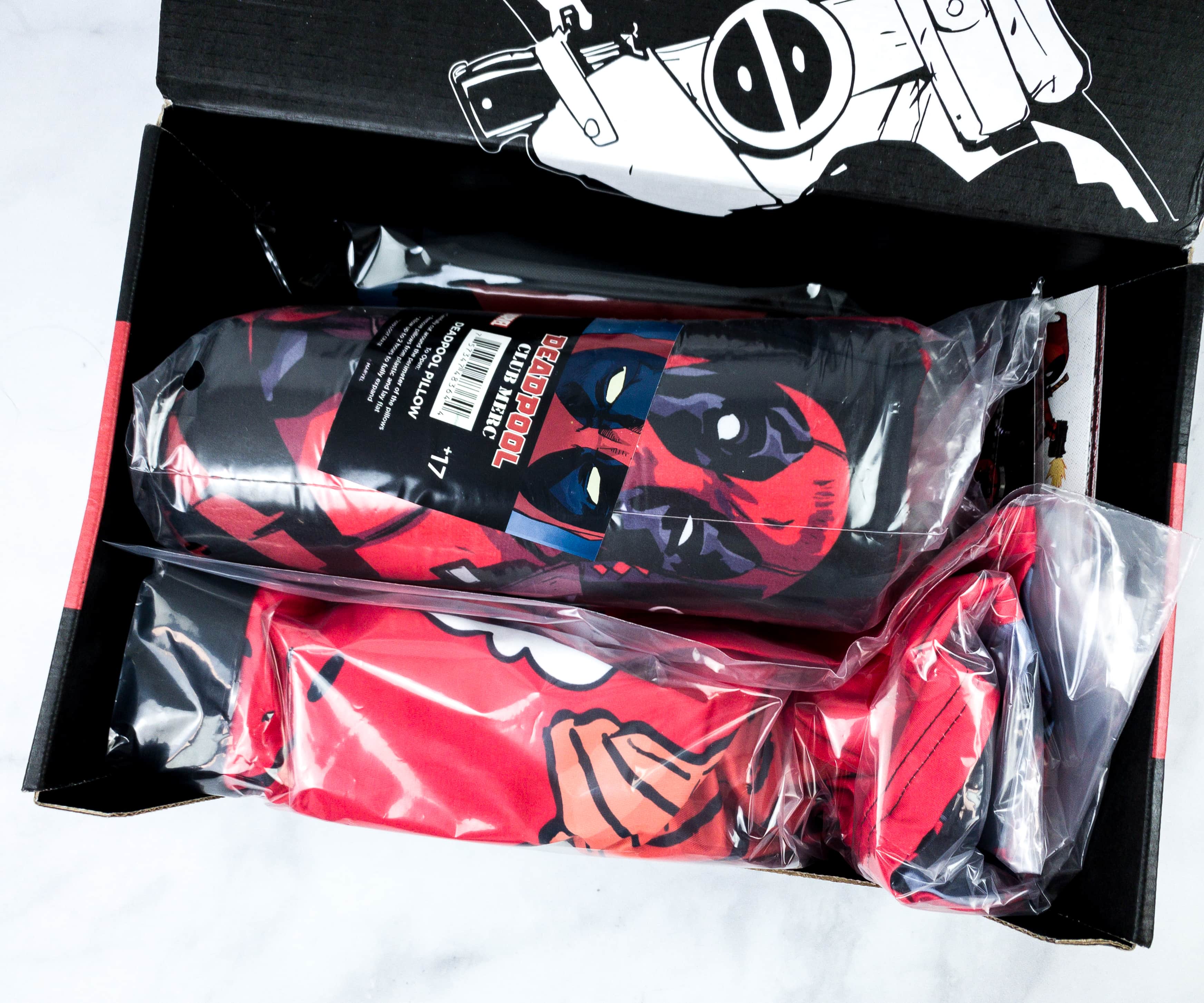 The items are wrapped in plastic.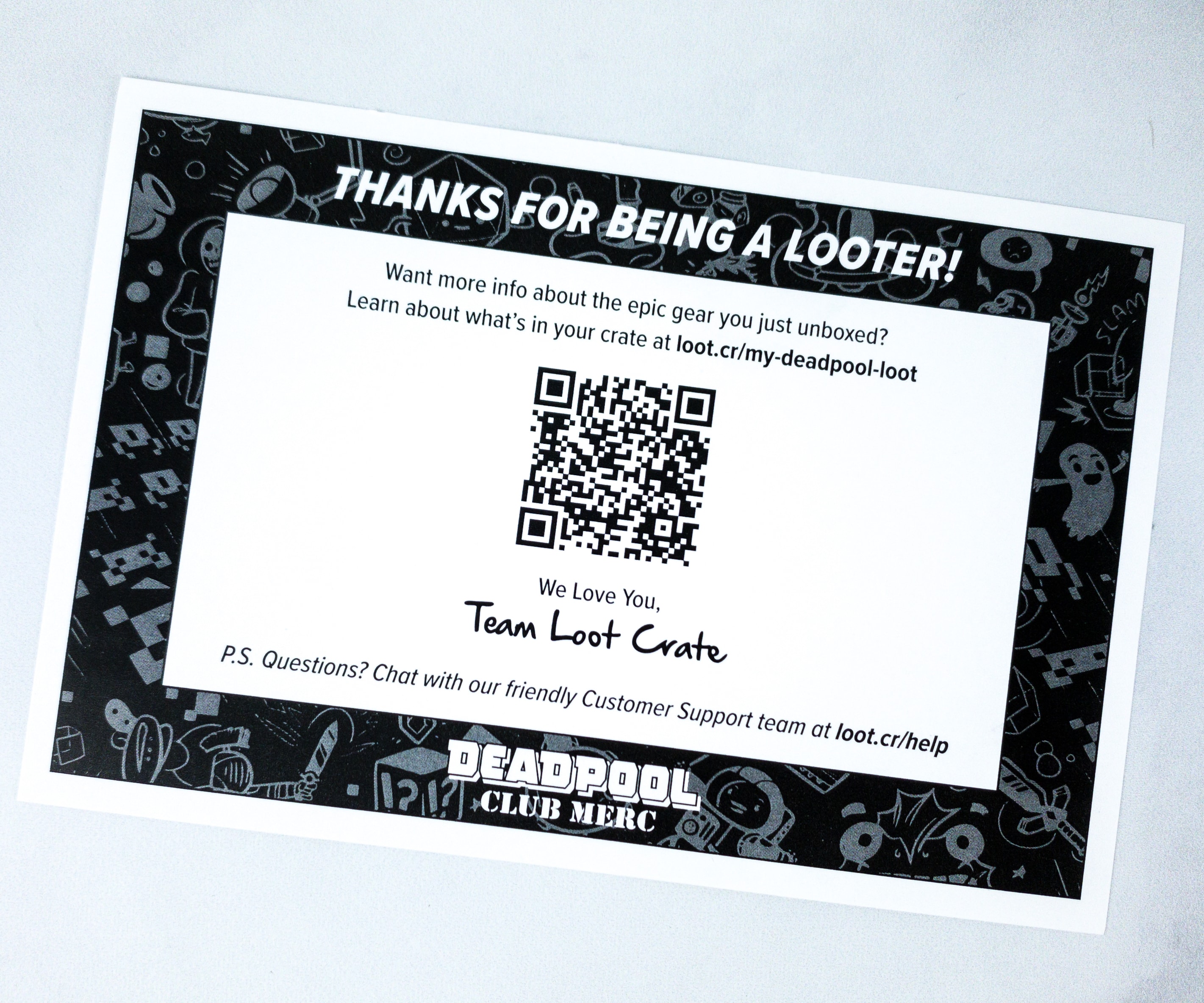 There's a card with a QR code that we can use to learn more about this crate.
Everything in my box!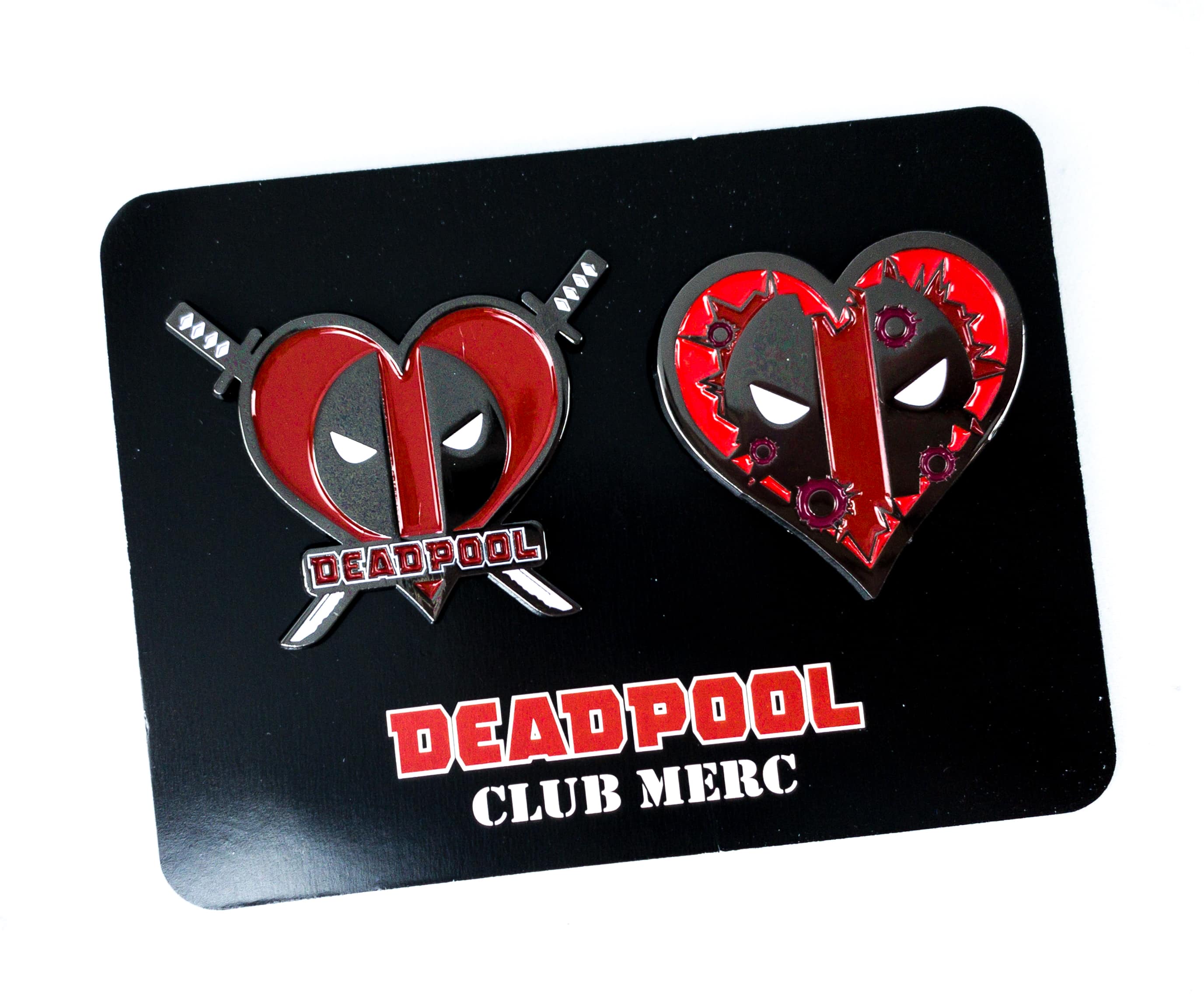 Deadpool Club Merc Enamel Pin. I love collecting pins and in this box, I got not just one but two!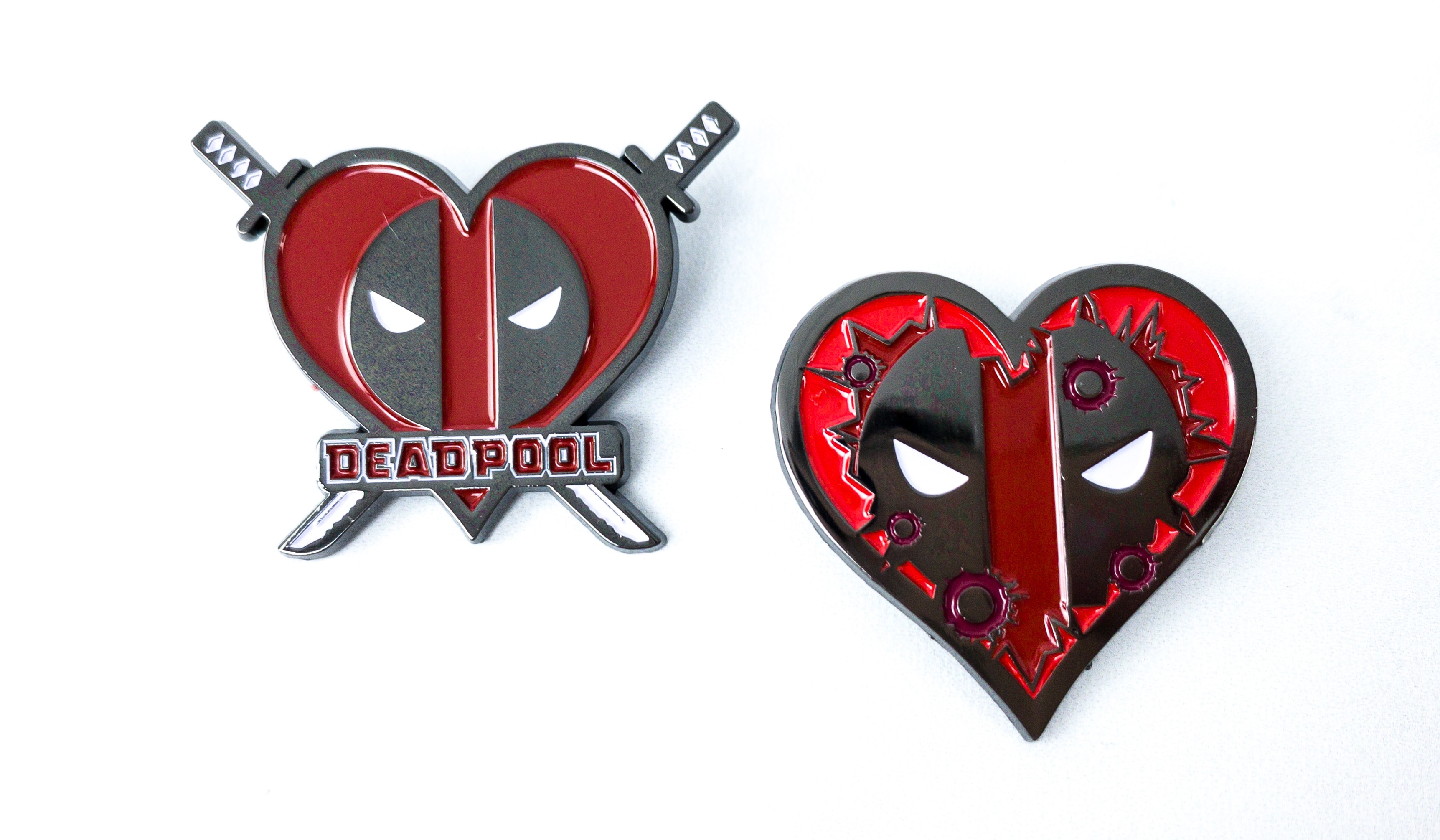 One is a heart fashioned from the iconic skulls and crossbones design, also bearing a heart and Deadpool's samurai. The other is also a heart that has his face on it, but it has gunshots all over! A classic Deadpool look and I love it!
Clutch Bag. Who says clutch bags are only for women? Well, this clutch bag is for everyone! It has Deadpool's face printed in close up at the front.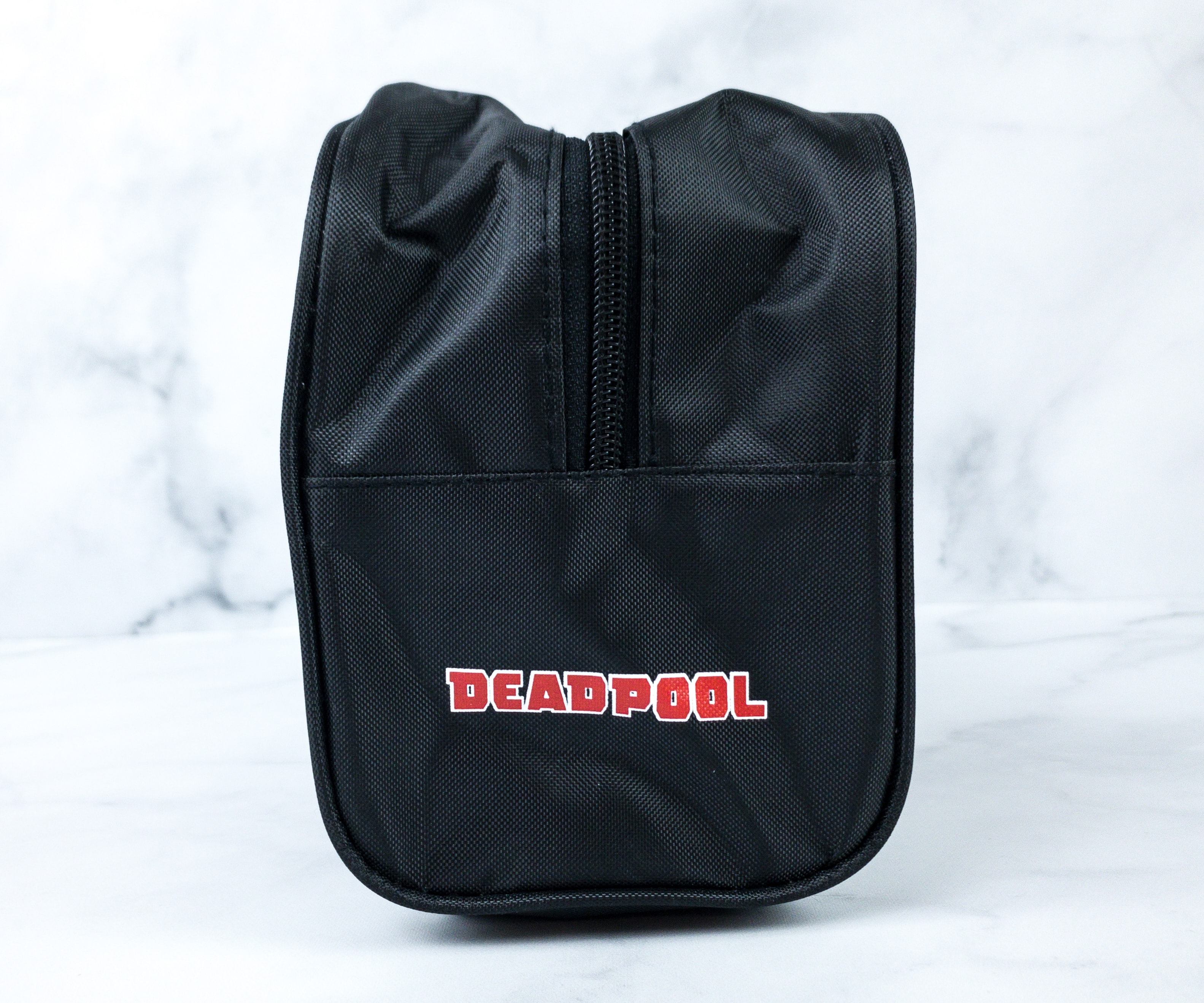 The side has Deadpool written on it. I like the canvas material they used. It feels sturdy and it's perfect for my everyday essentials!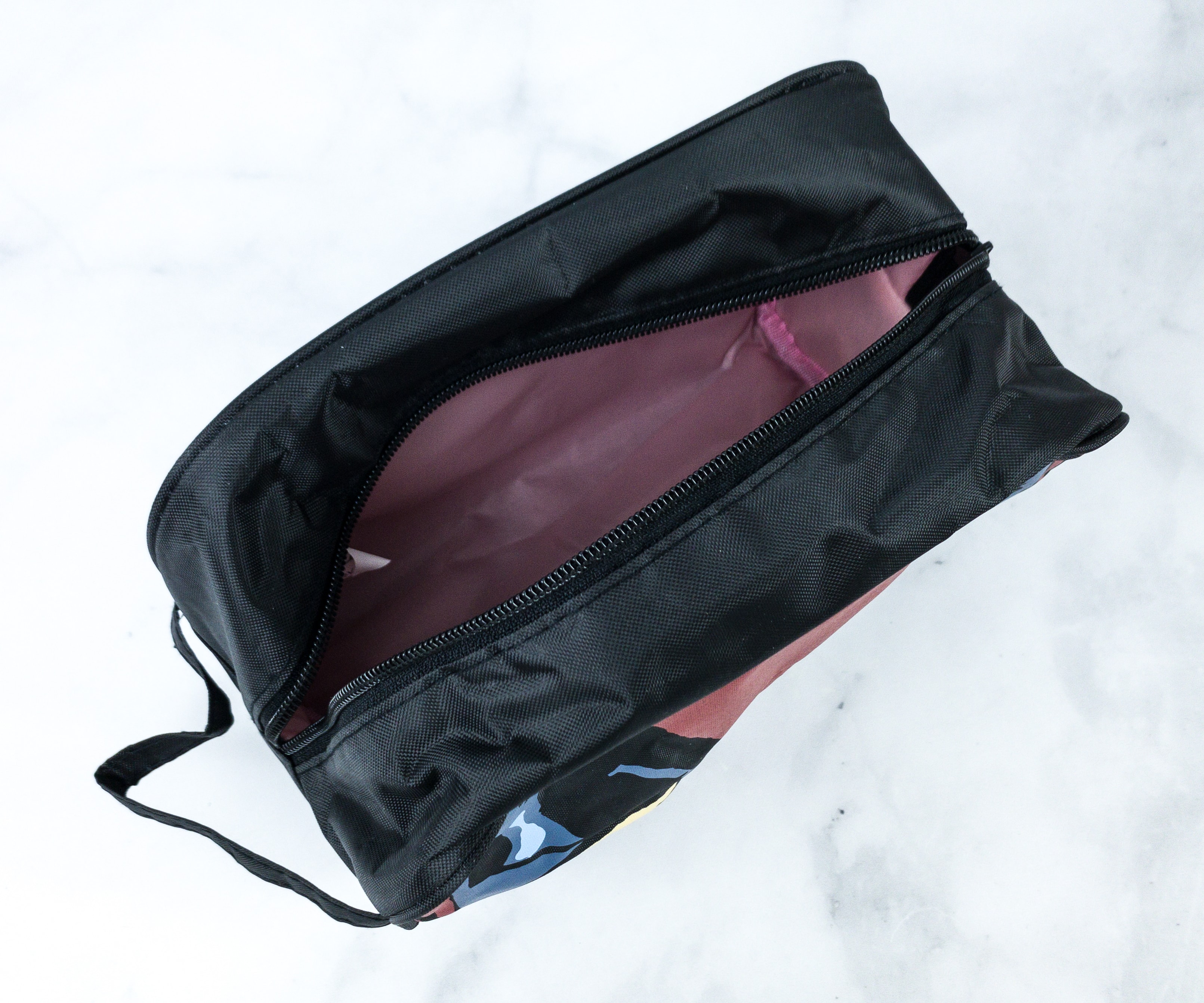 The inside is spacious! It can hold a lot of items. I like that they also put a strap on the left side so it's easier to bring anywhere!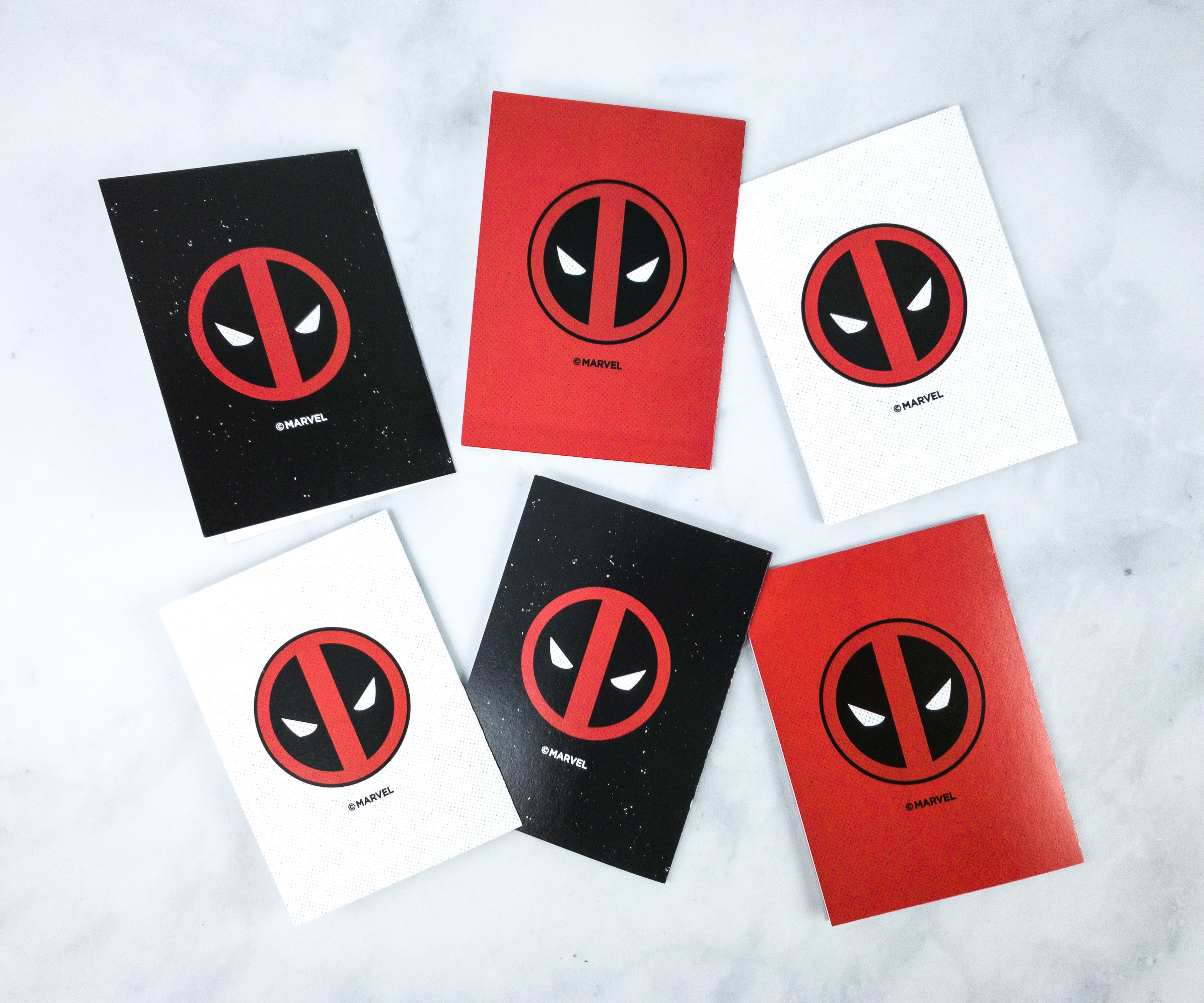 Trading Cards. Here's another great collector's item, a set of Deadpool trading cards!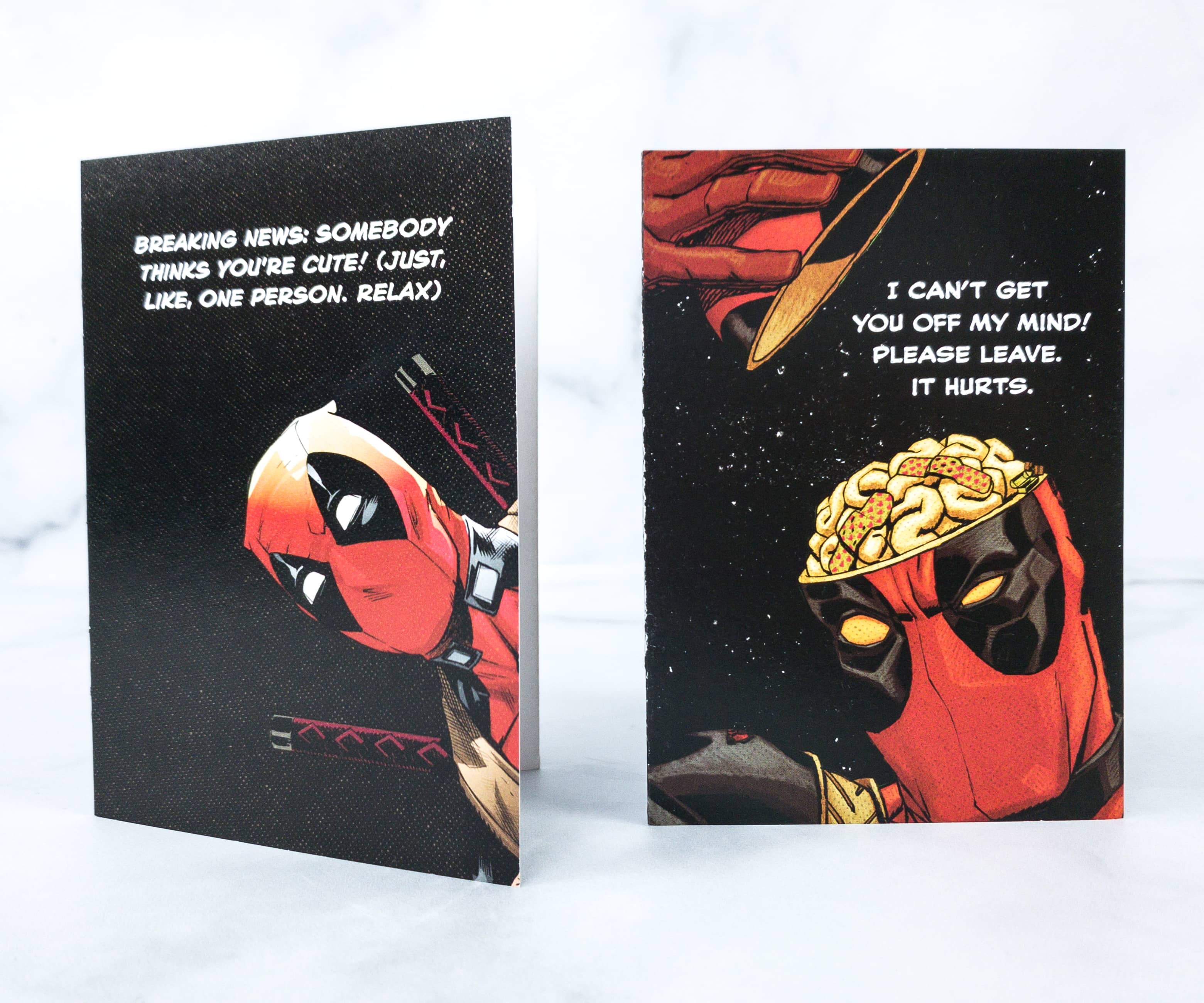 These Deadpool trading cards contain witty remarks from the man himself!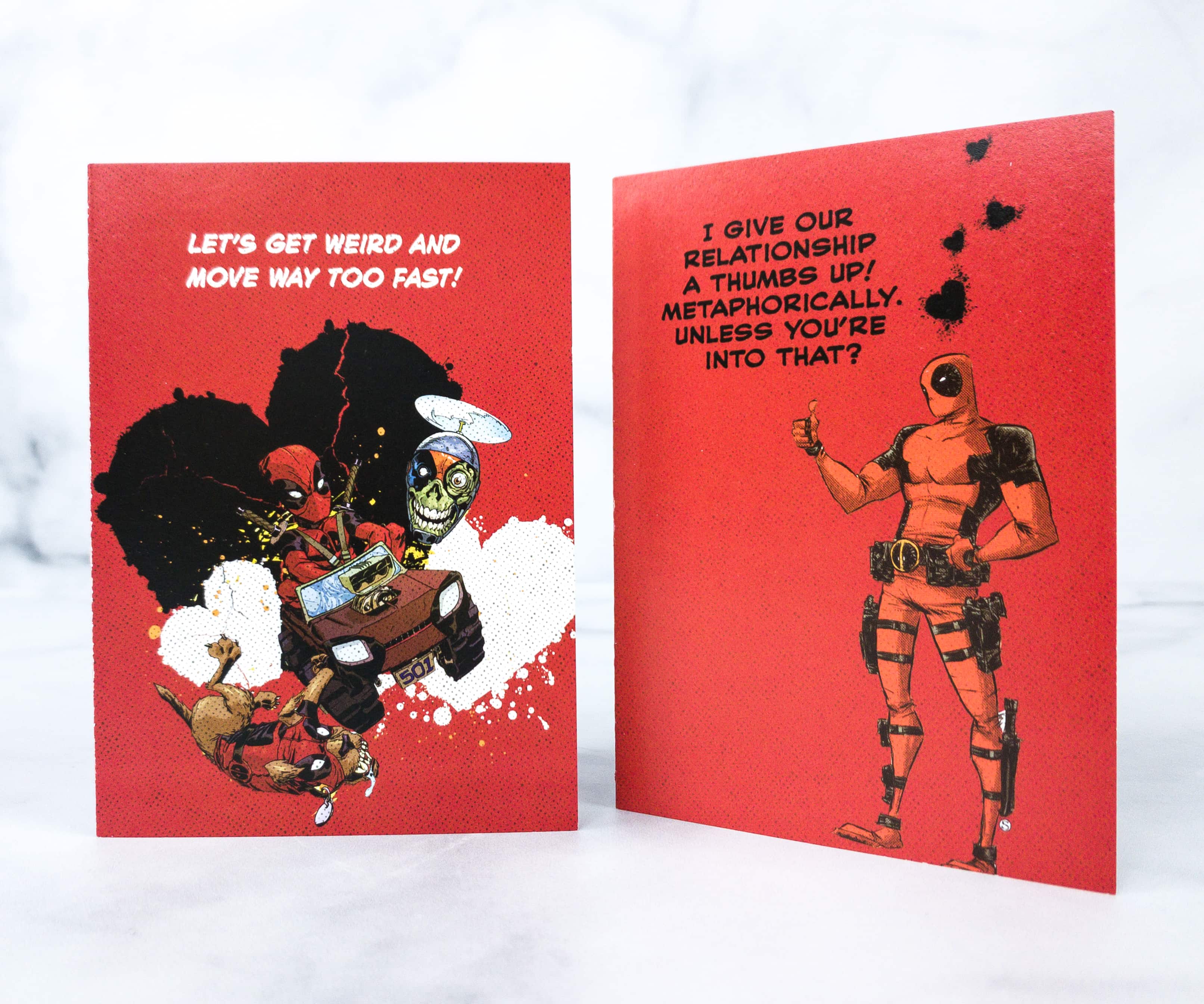 There are awesome illustrations on each card as well.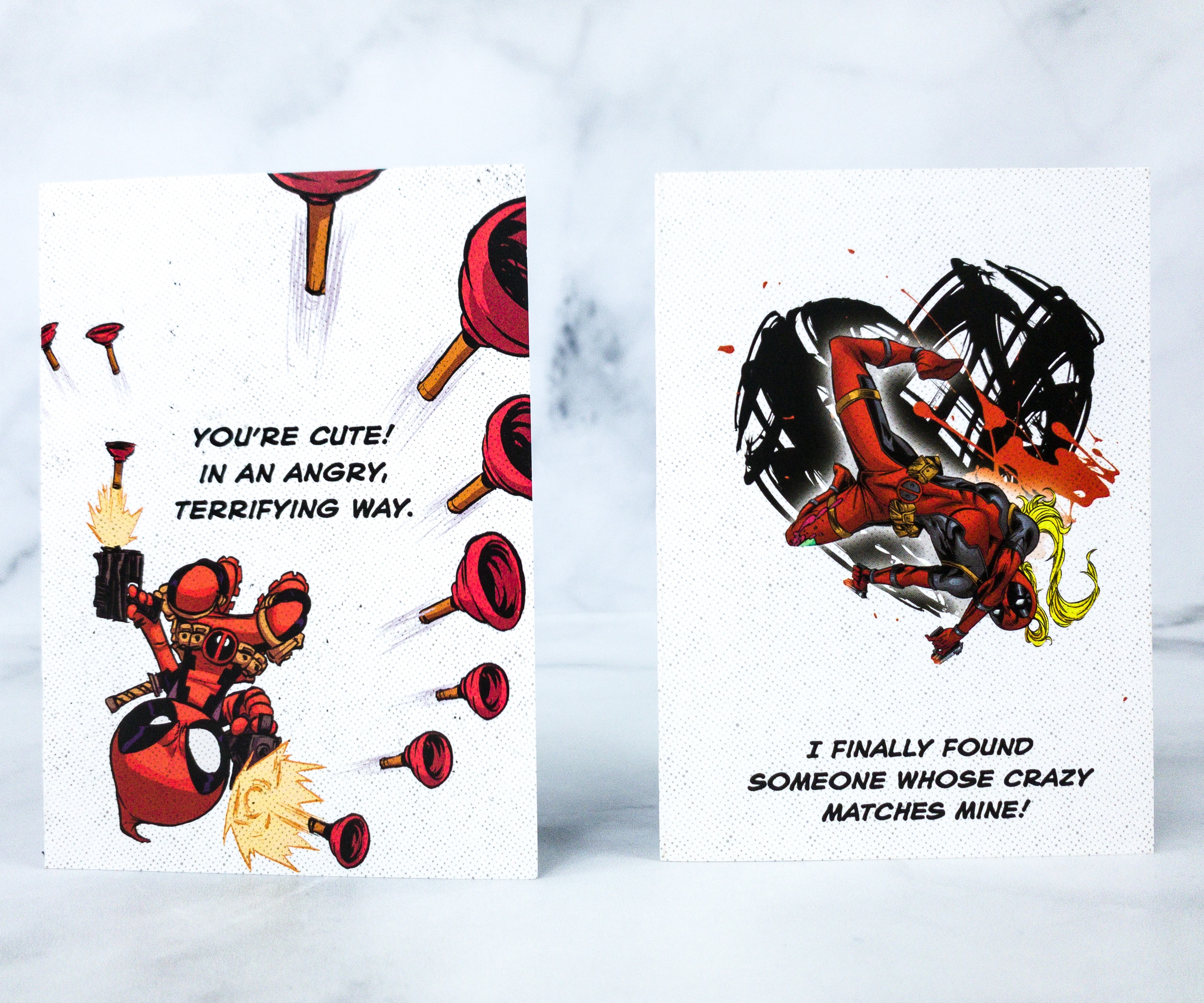 It has that "love" theme going on with the quotes and they're actually quite entertaining to read!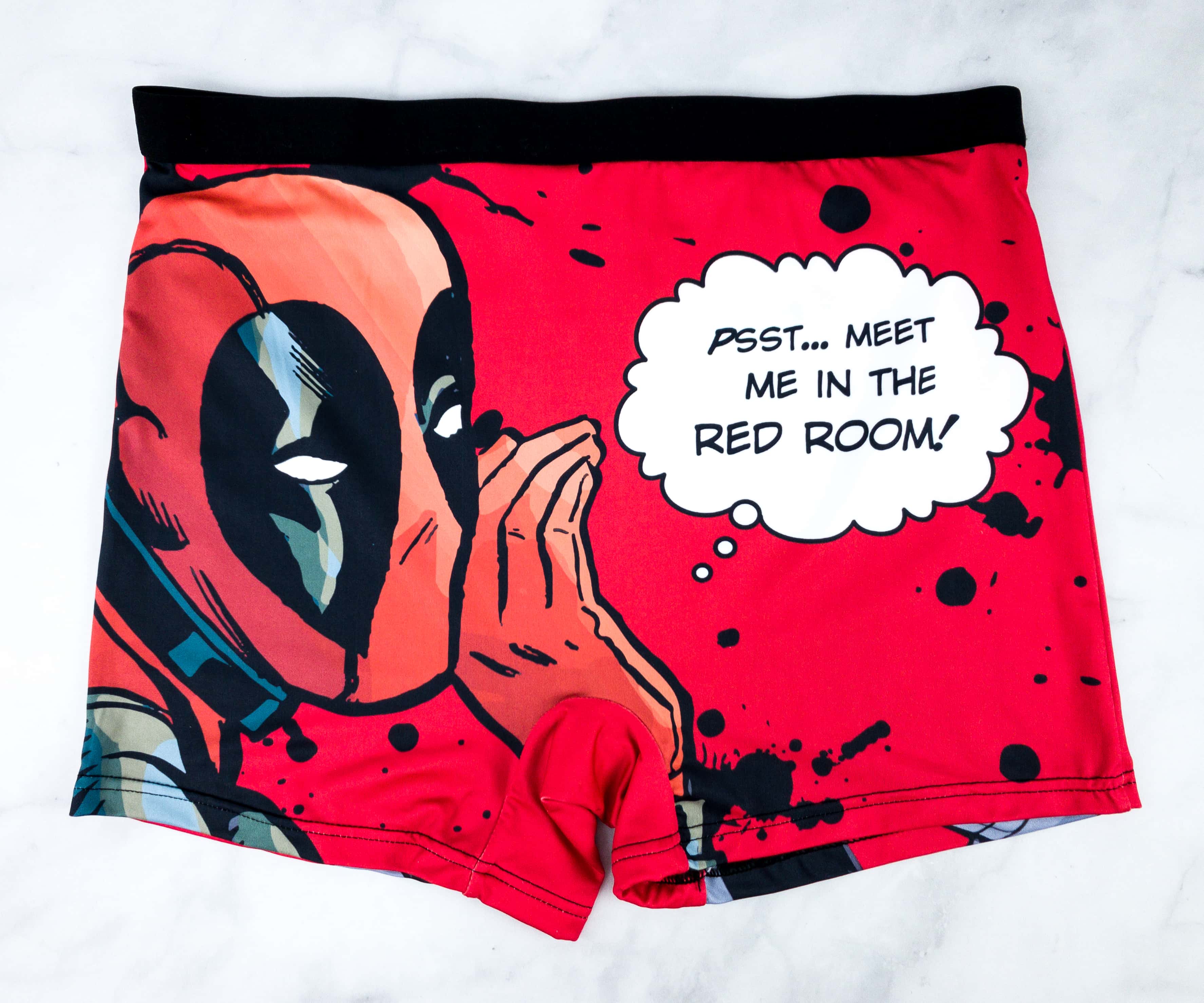 Boxers. This boxer short is surely a show stopper!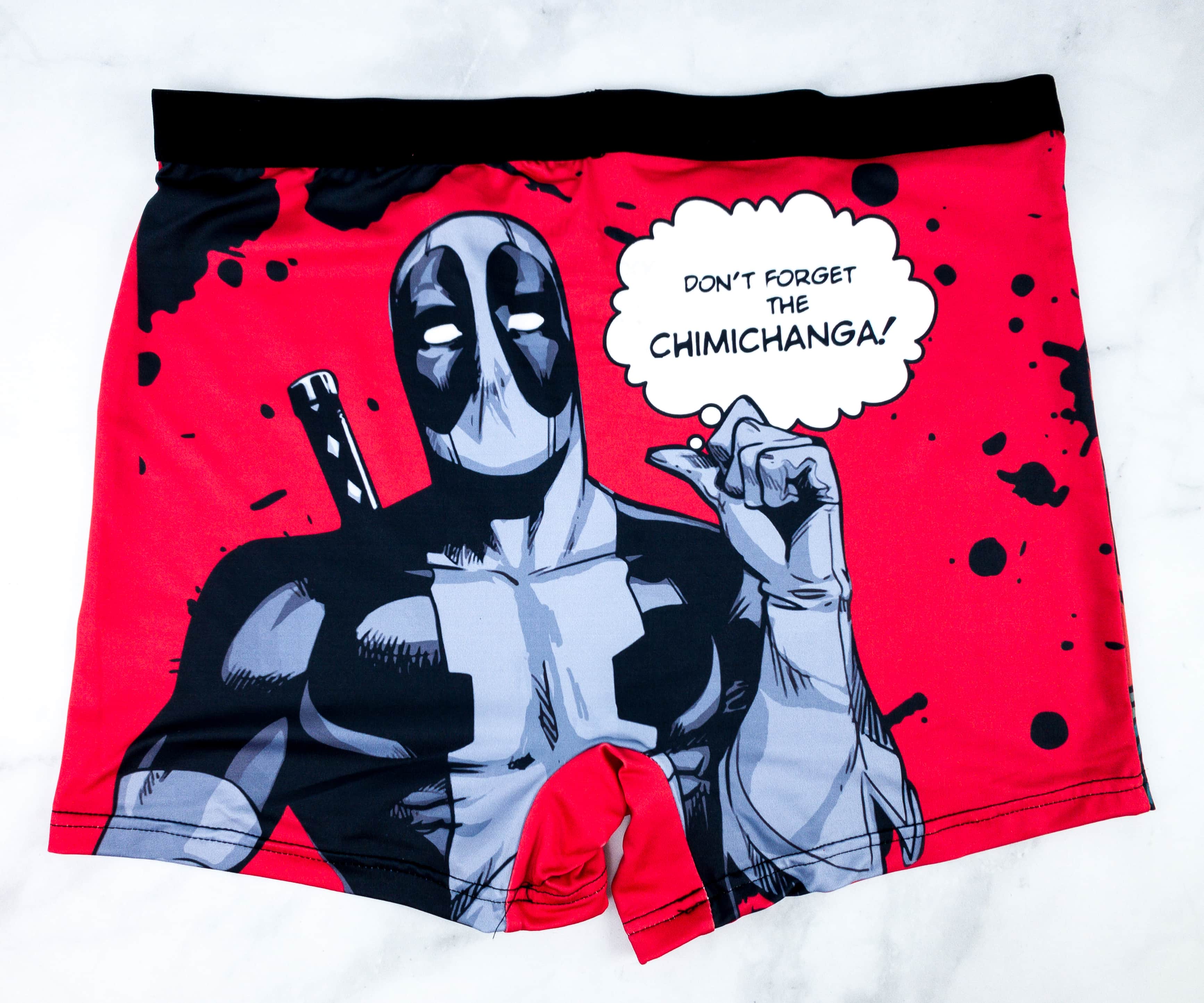 The fabric is soft and breathable, unlike other boxers who tend to be uncomfortable to wear. Also, the elastic waist doesn't tug on the skin so I really like it!
Pillow. The final item from this box is a back to back Deadpool pillow! It's super soft and comfortable. The small size means you can actually bring this when you travel!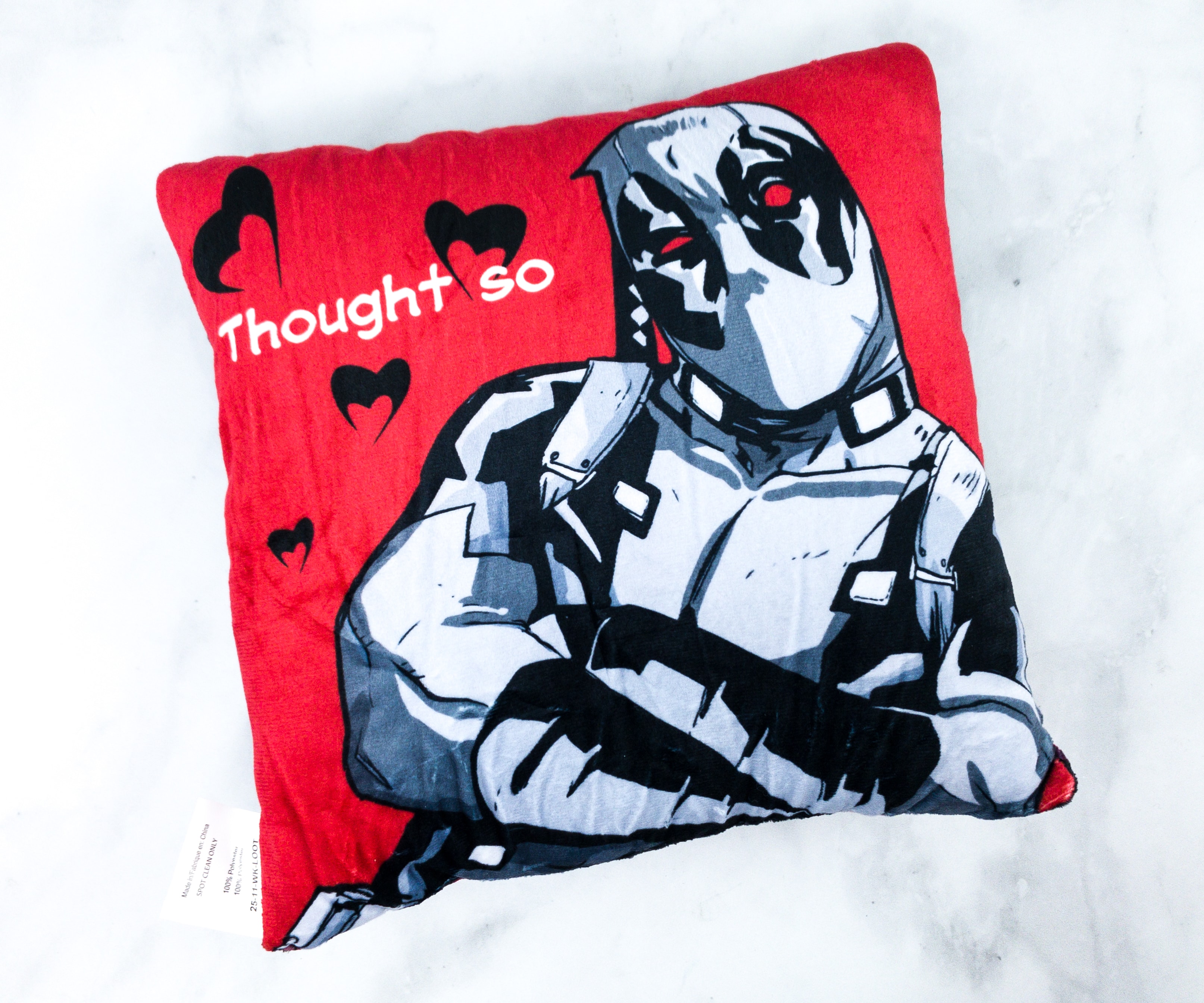 Of course, it isn't Deadpool without a witty punch line!
It's another set of amazing items from Deadpool Club Merc! My favorite from this bag has got to be the clutch bag. It's pretty useful for traveling, as it can fit most of my essentials. Most of the items represent Deadpool's wit and I'm really impressed. Everything is a great addition to any collection, especially if you're heavily into Deadpool and/or the Marvel universe! I'm so happy with this box and I can't wait for the next box already!
What do you think of this quarter's Deadpool Club Merc?