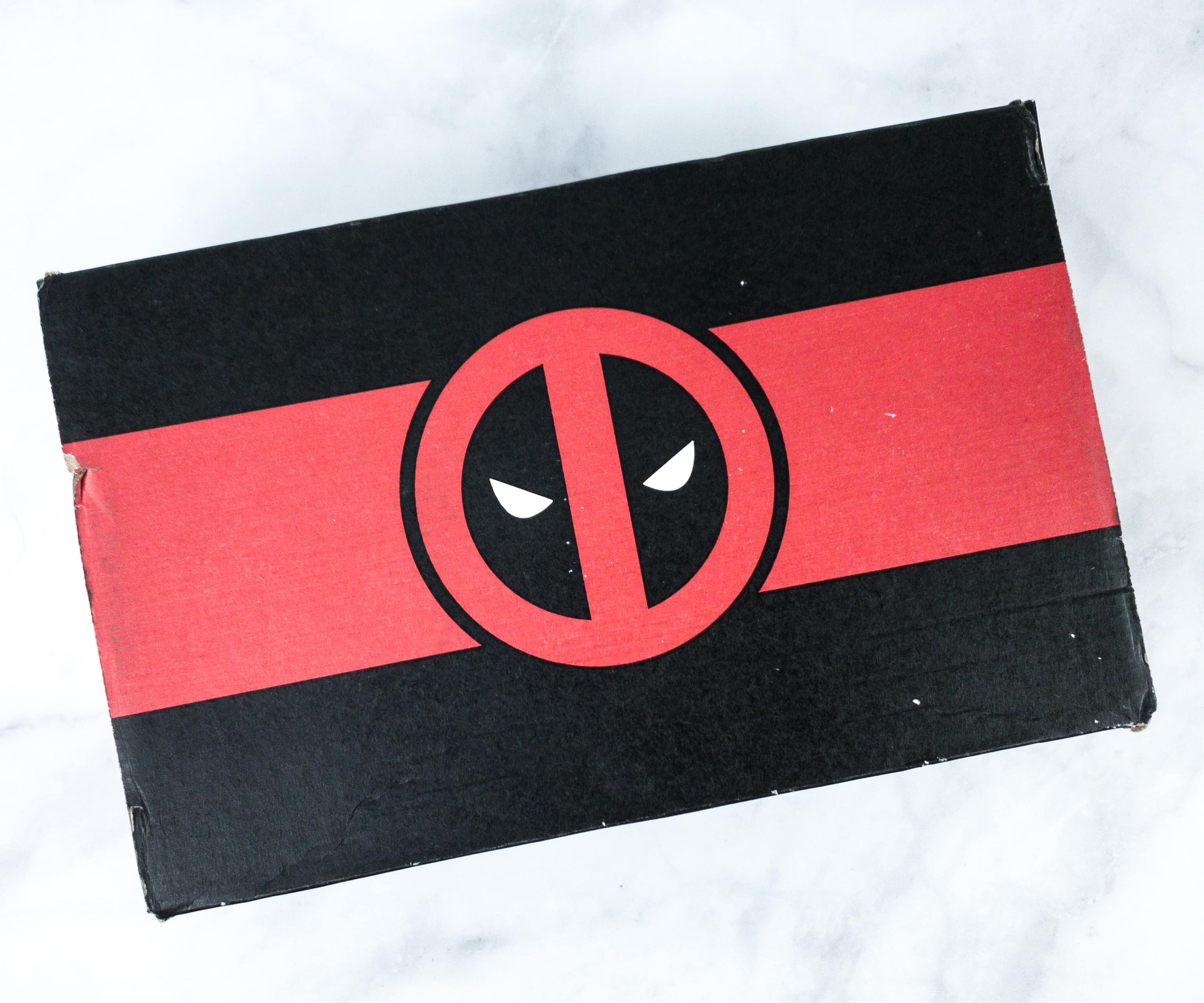 Deadpool Club Merc is a quarterly subscription of all things Deadpool. The box costs $34.99 each quarter, plus shipping and handling. Every quarter you'll get a box full of original and official Deadpool merchandise that contains 4 to 5 items in black and red, and that includes stickers, shirts, and collectibles that you won't find anywhere else.
DEAL: Save 15% on any subscription when you use this link and coupon code HELLOSUBSCRIPTION15.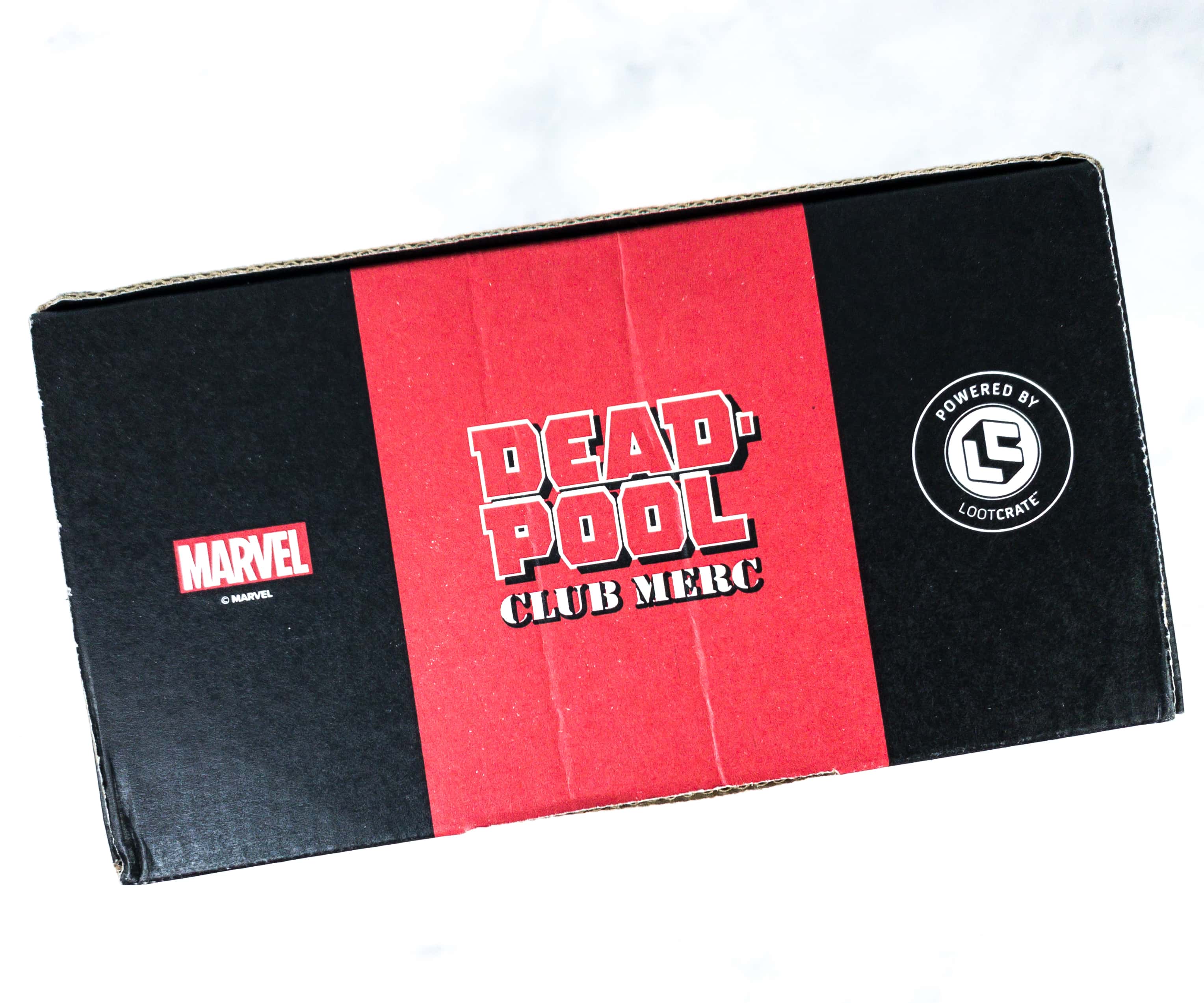 This side of the box has the Marvel, Loot Crate, and Deadpool Club Merc branding.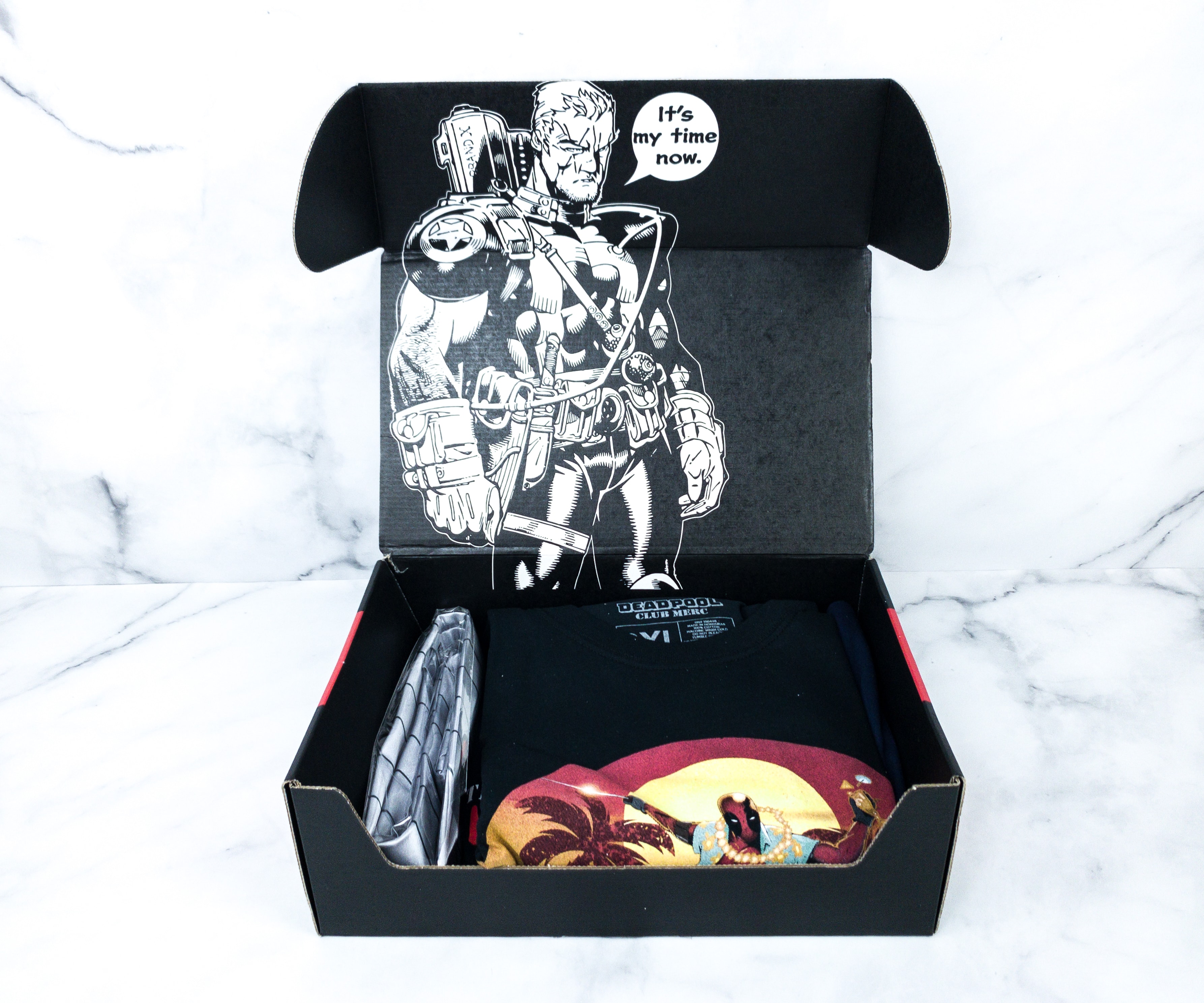 So stoked for all the Deadpool merch in here!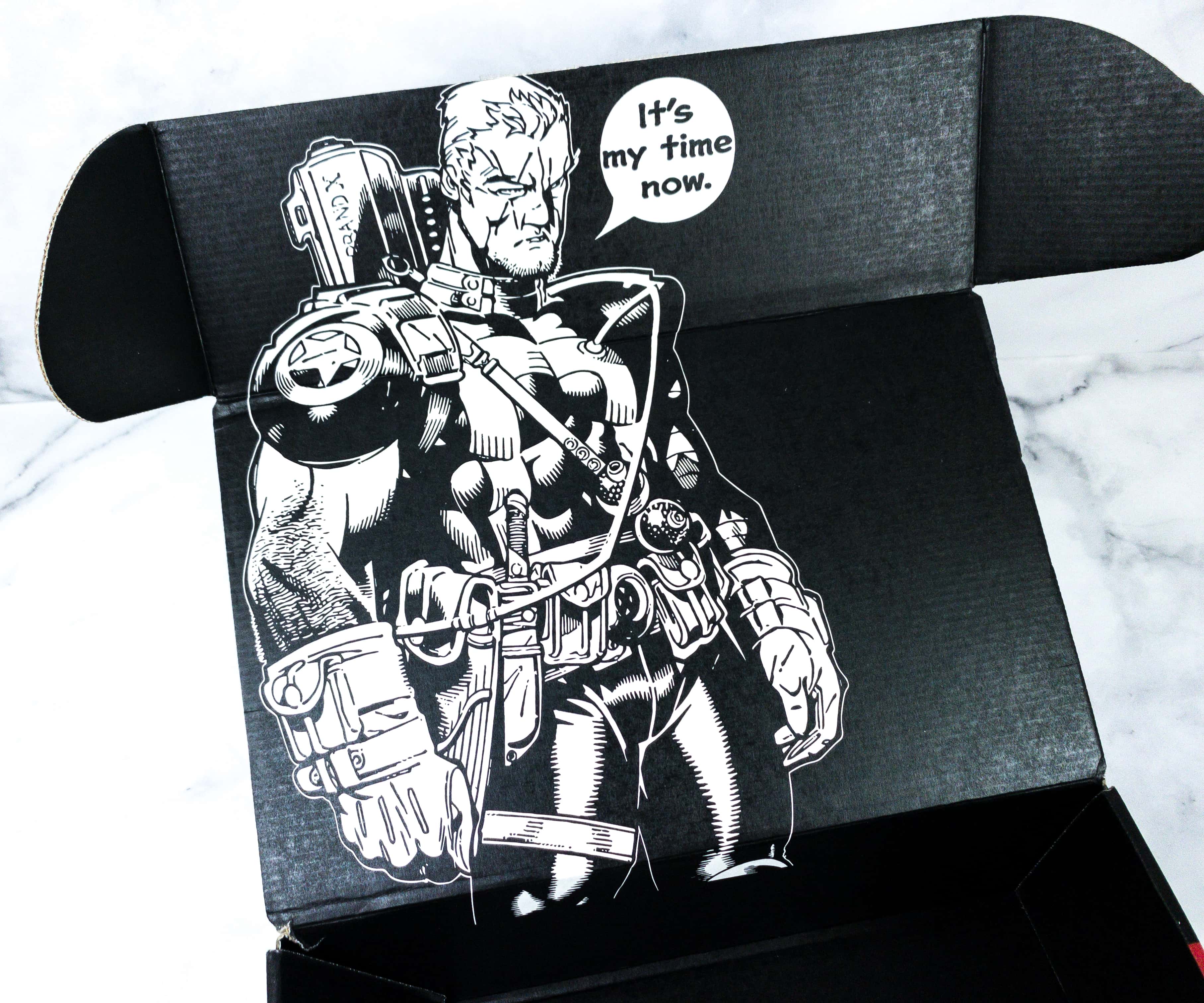 The box interior features Deadpool in a comic book-like illustration.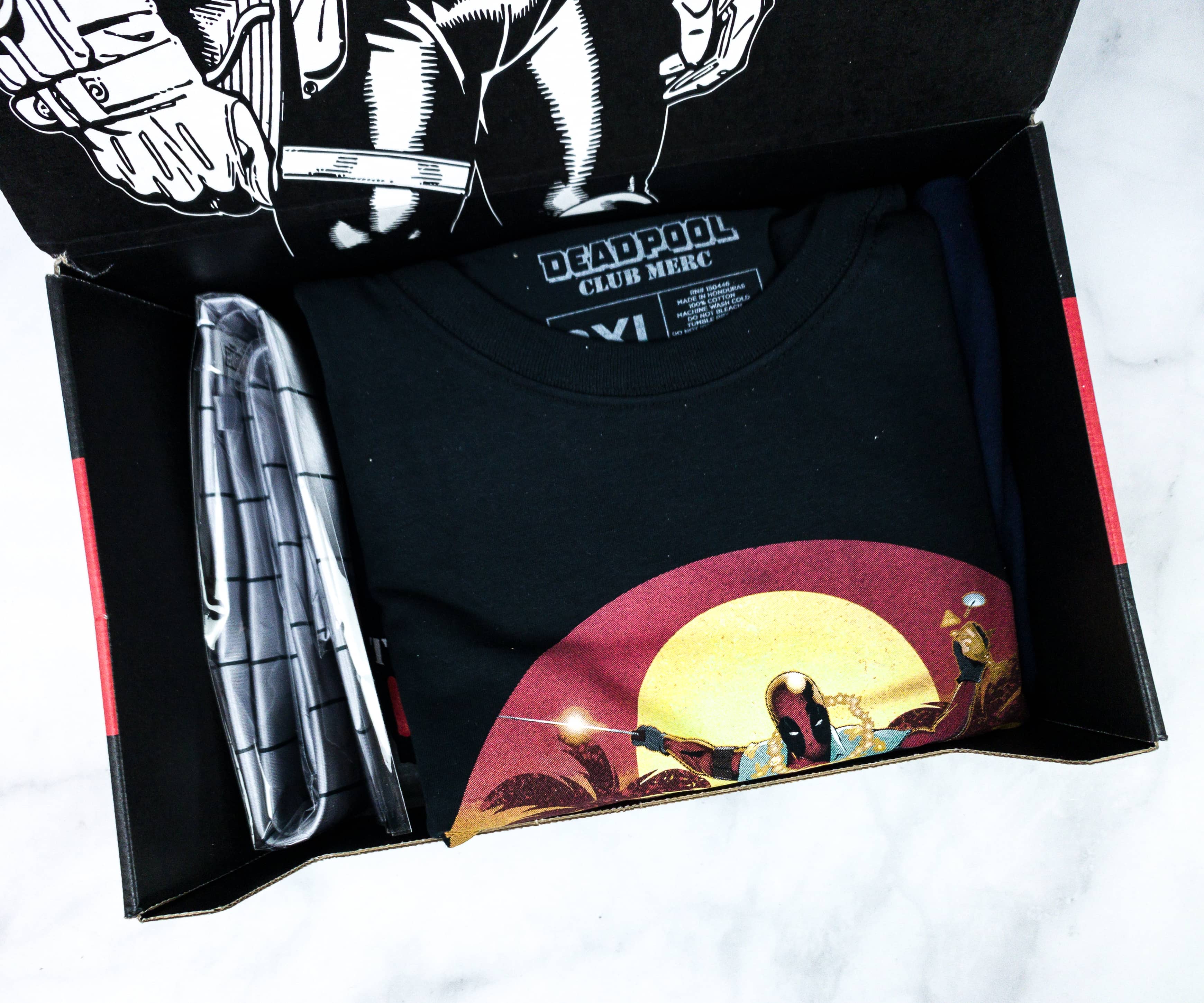 Some of the items were wrapped in plastic.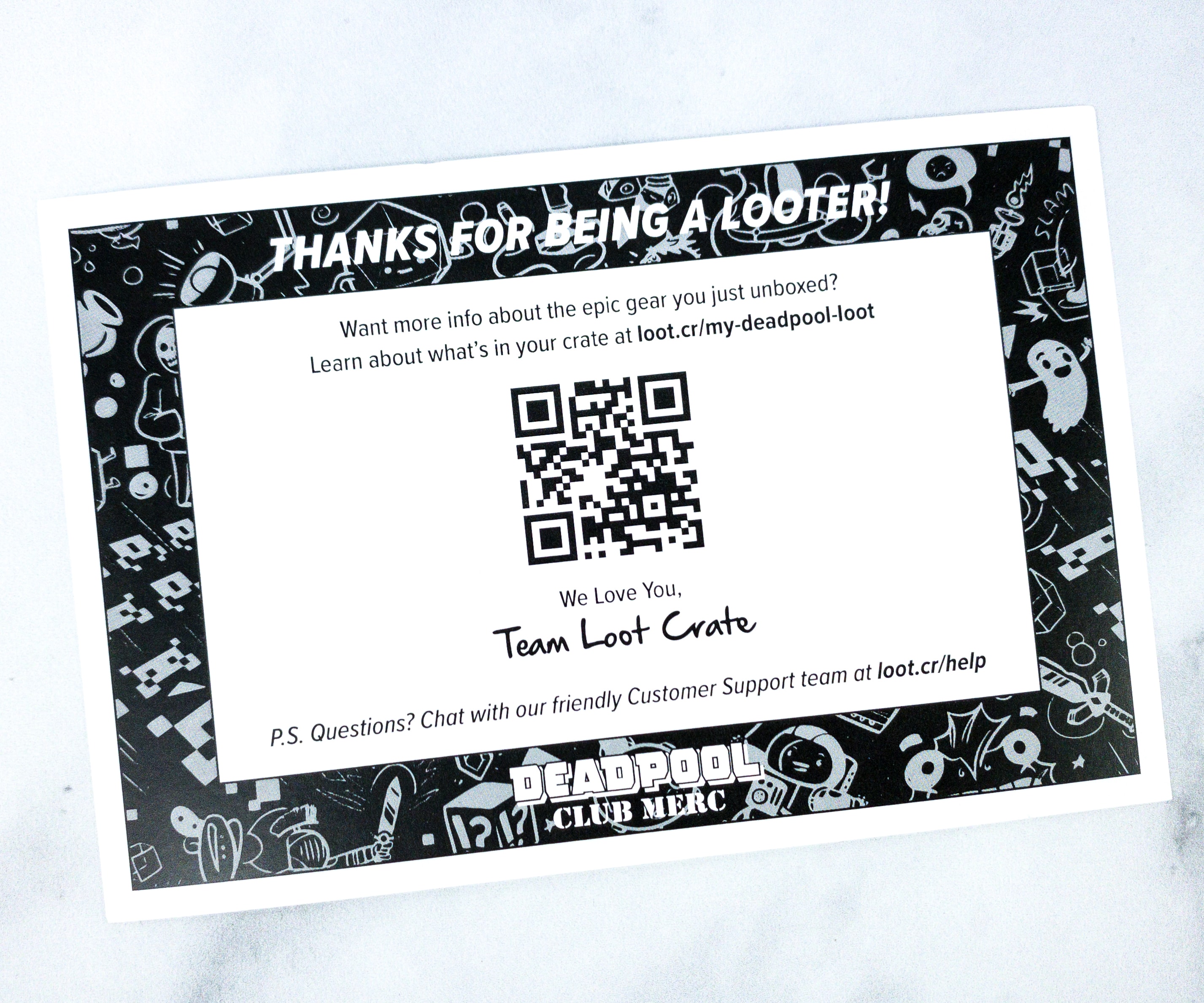 There's a card with a QR code that we can use to learn more about this crate.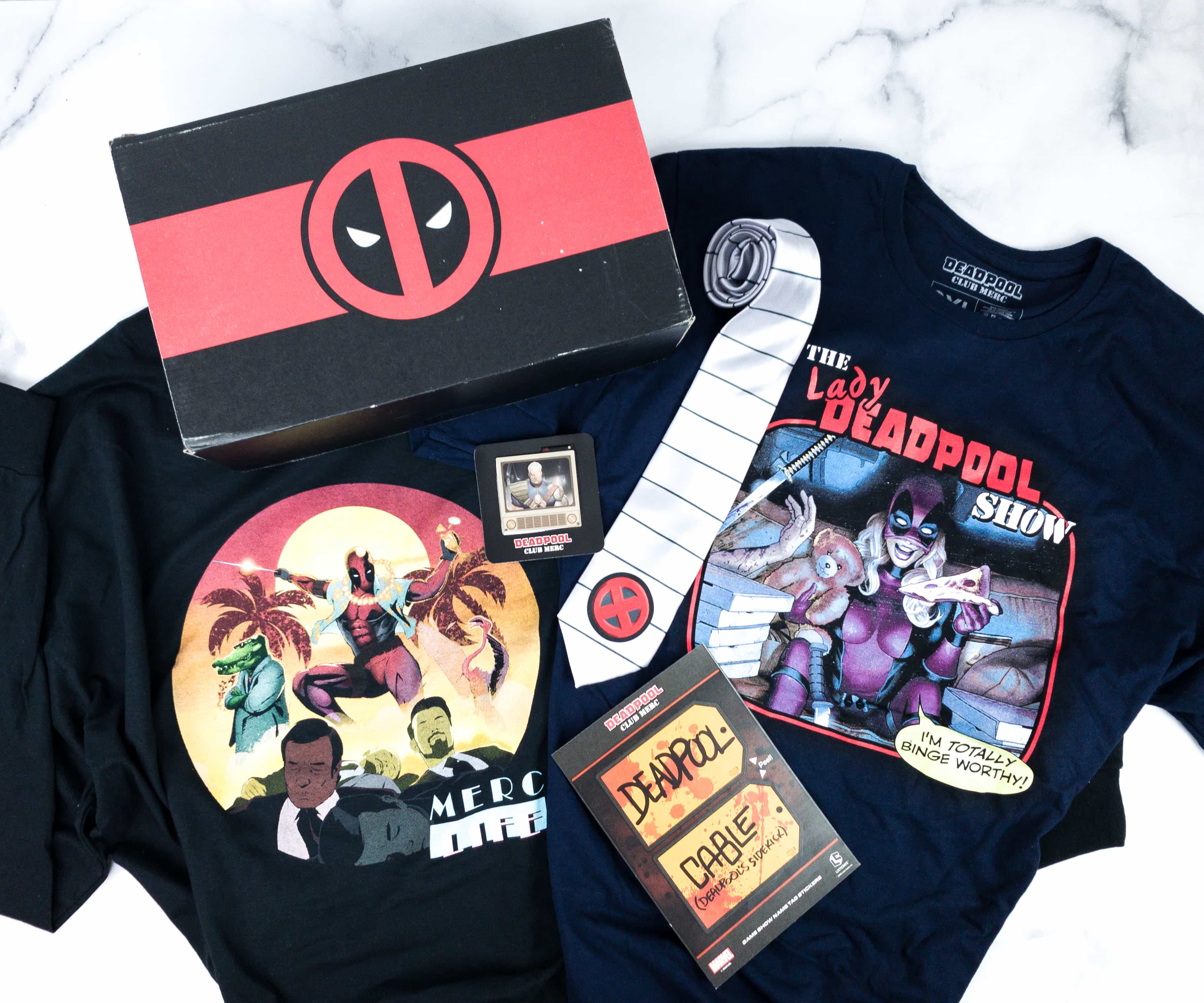 Everything in my box!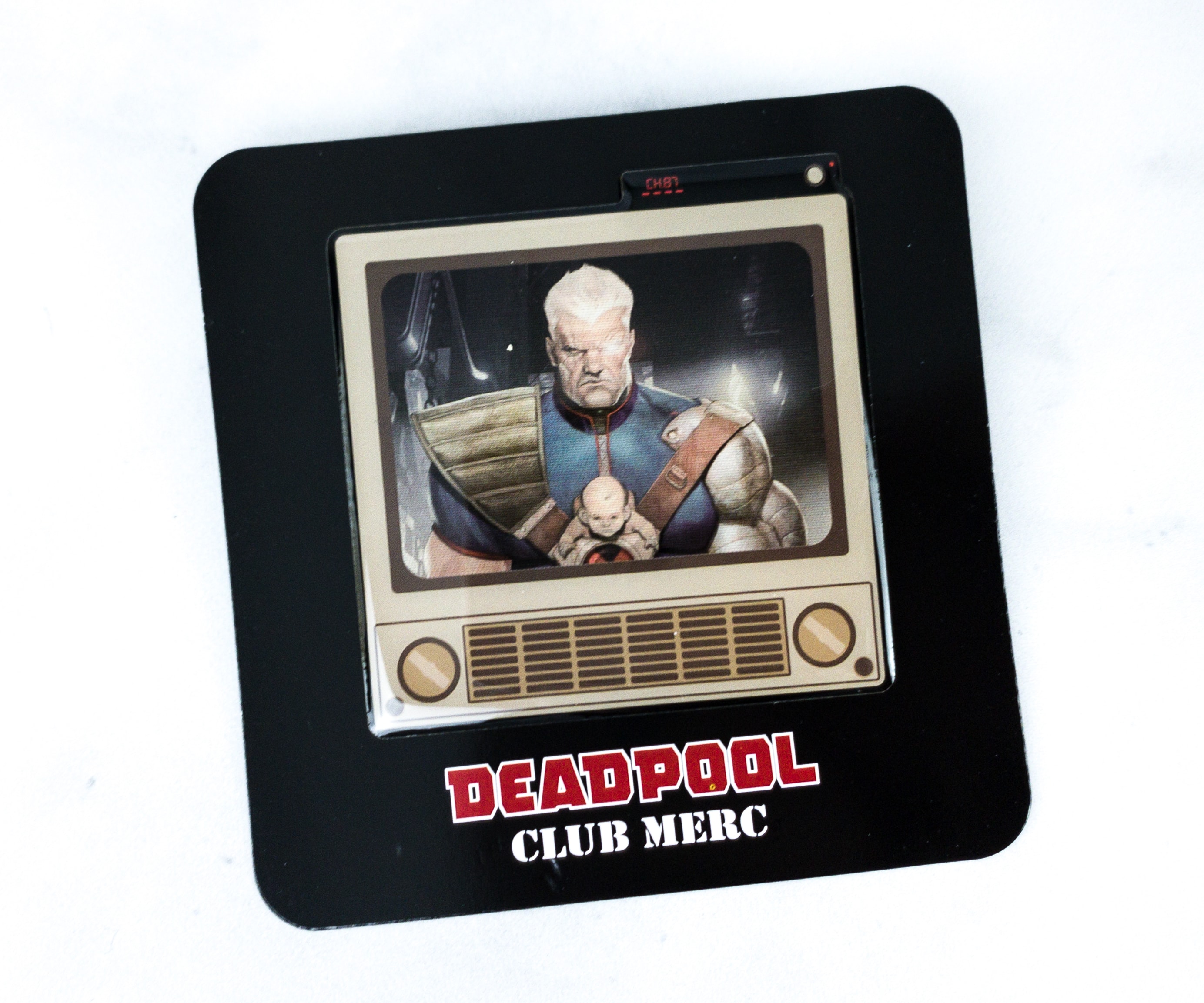 Cable TV Pin. Cable is a super-soldier who spends most of his time shooting. In the movie, he was established as a tragic time traveler with a metal arm and a light-up laser eye.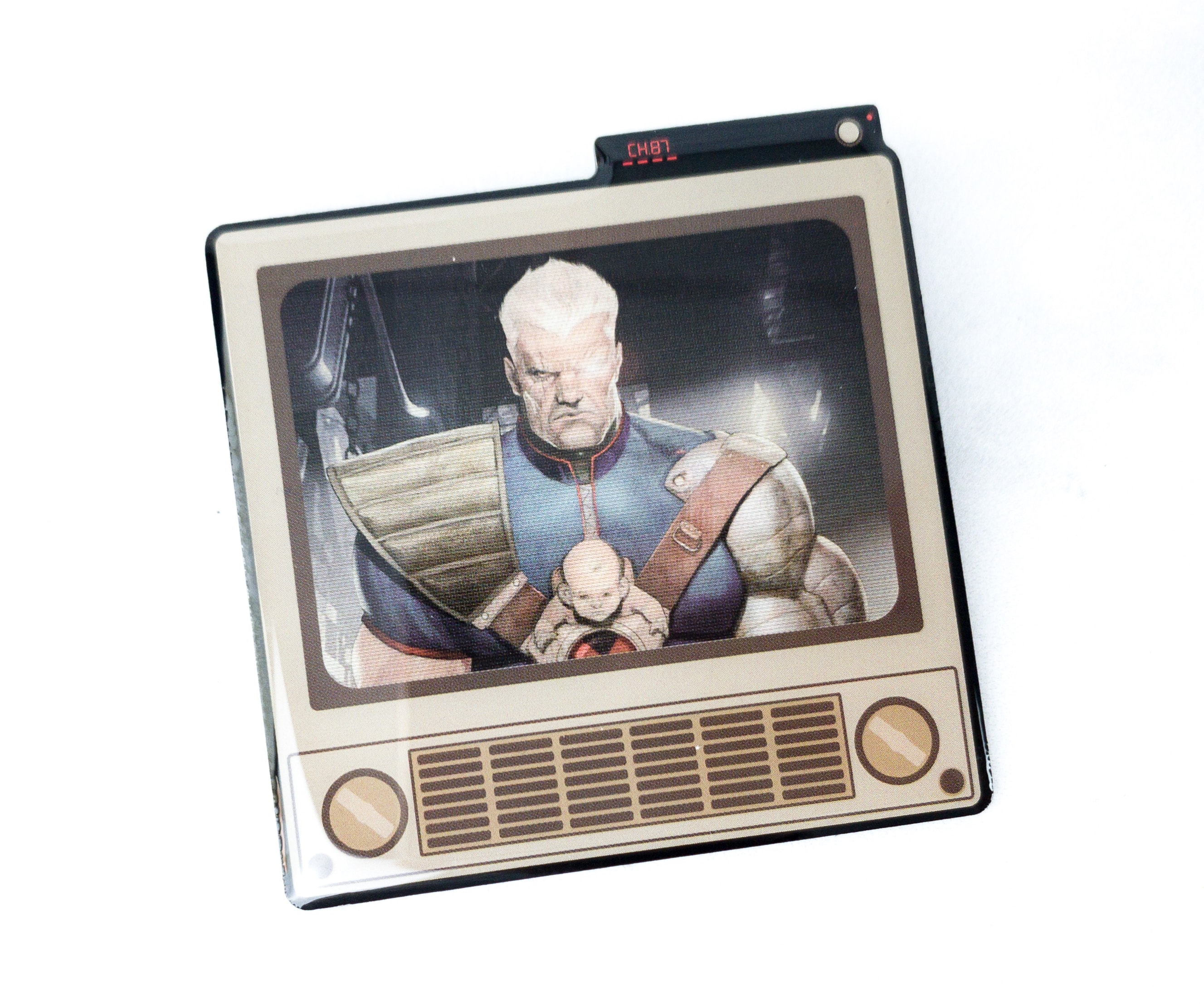 It's another cool addition to my Deadpool-themed pins! I really like that Cable is shown on an old Television, looking really angry so you won't think of turning the TV off or even change the channel!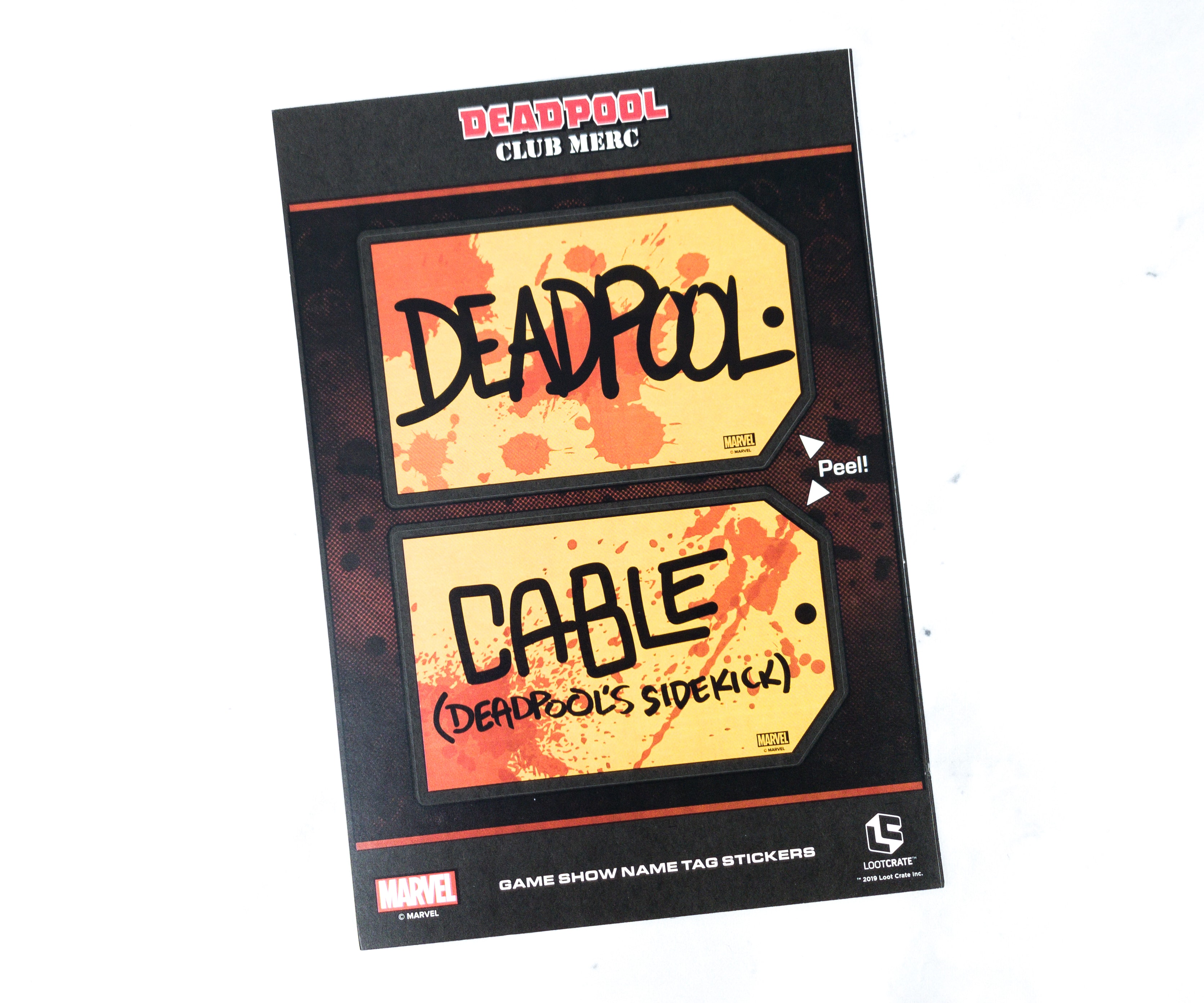 Deadpool & Cable Gameshow Name Tags. These tags are amazing as you can stick them on your belongings to give them a geeky touch. The tags also come with holes so you can attach them as normal tags as well. The design is really funny, Cable is referred to as Deadpool's sidekick and I know Cable won't easily agree to that!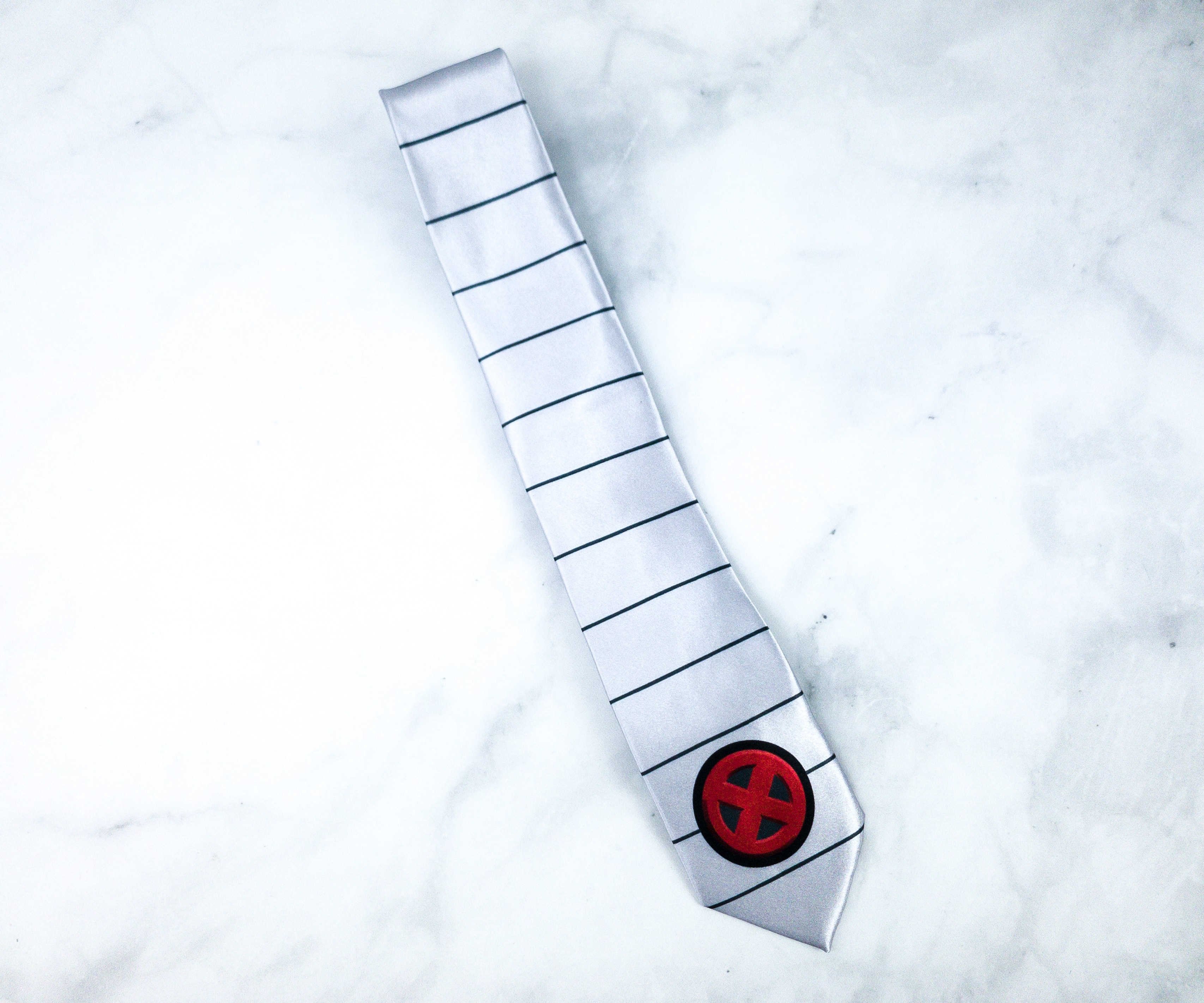 Late Night Cable Tie. Here's another item in the box to pay homage to the time traveler, inspired by his cyborg arm! It's a super cool tie!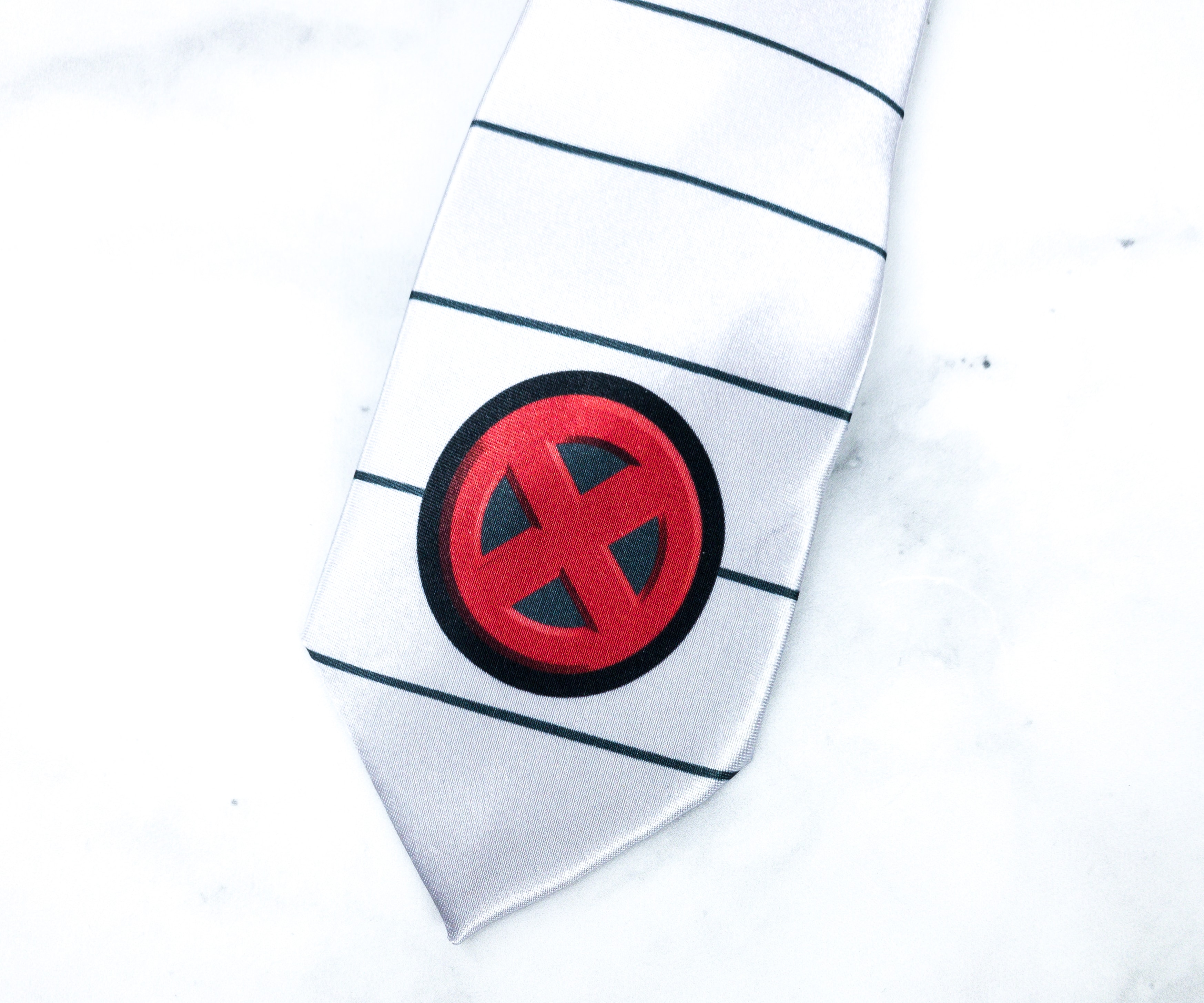 It comes with an X-Men symbol near the tip.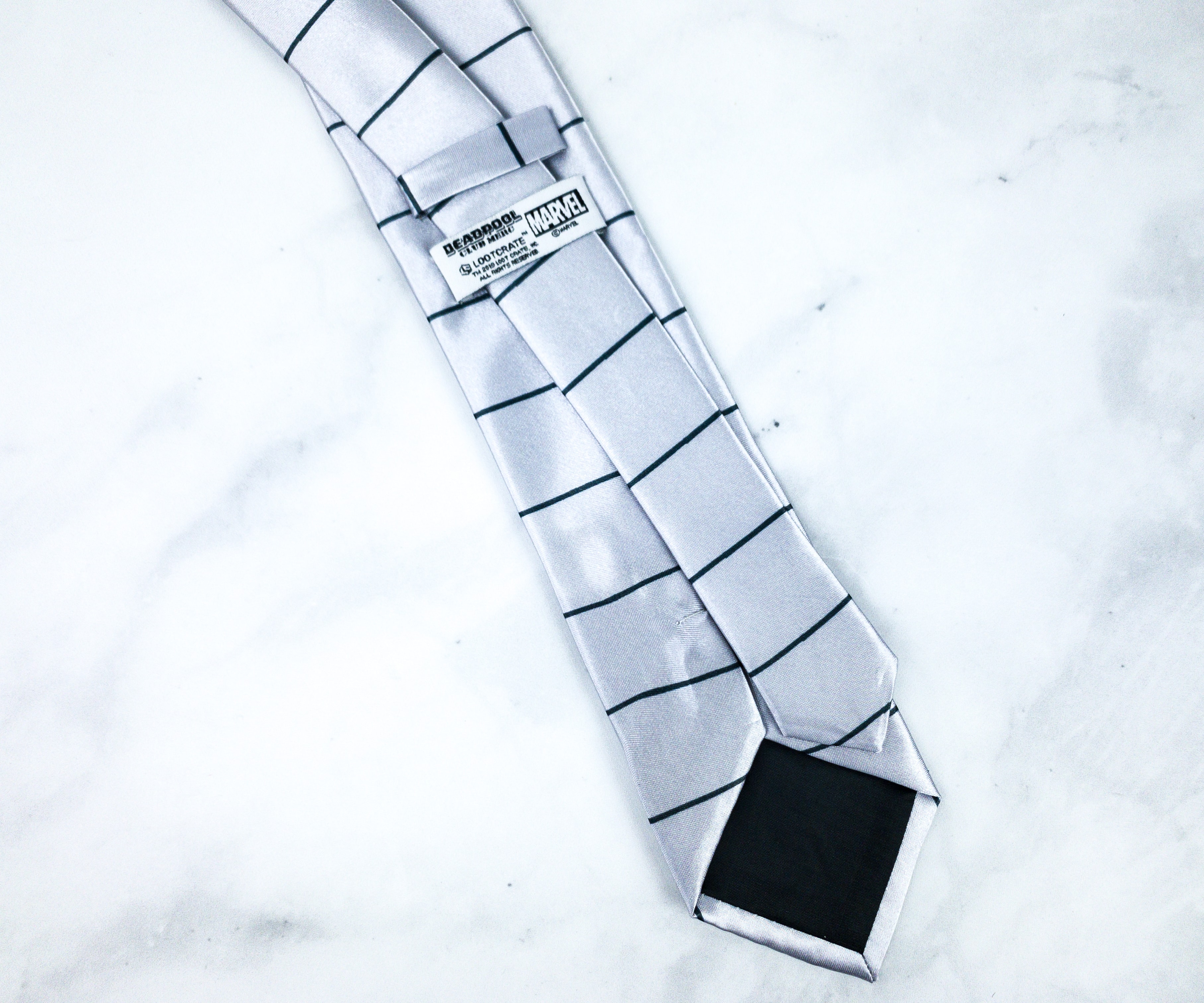 You can easily look dapper with this one-of-a-kind Cable tie. It also makes a great conversation starter with fellow geeks!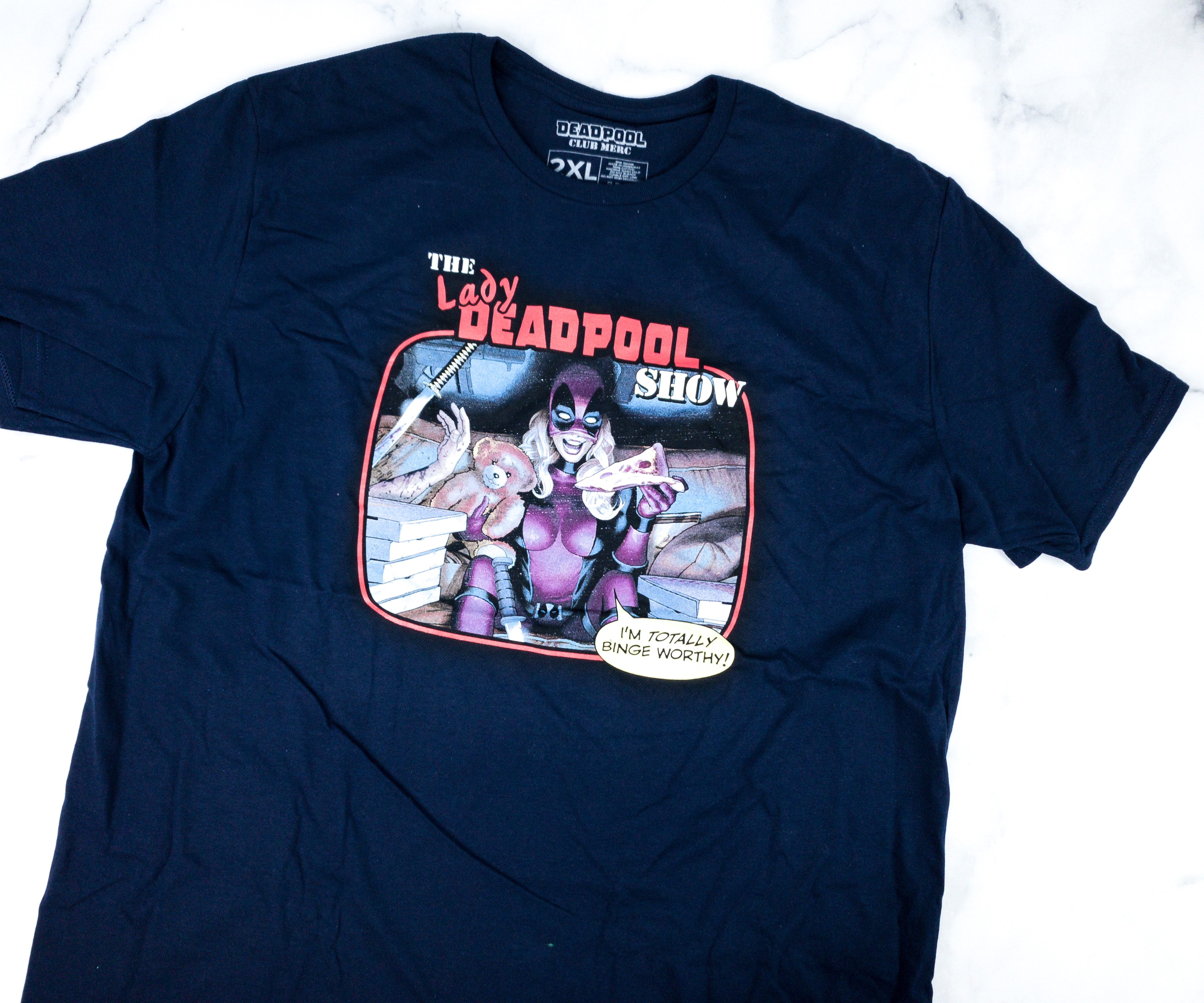 The Lady Deadpool Show T-Shirt. I got two wearables this month! The first one is a tee that features Lady Deadpool!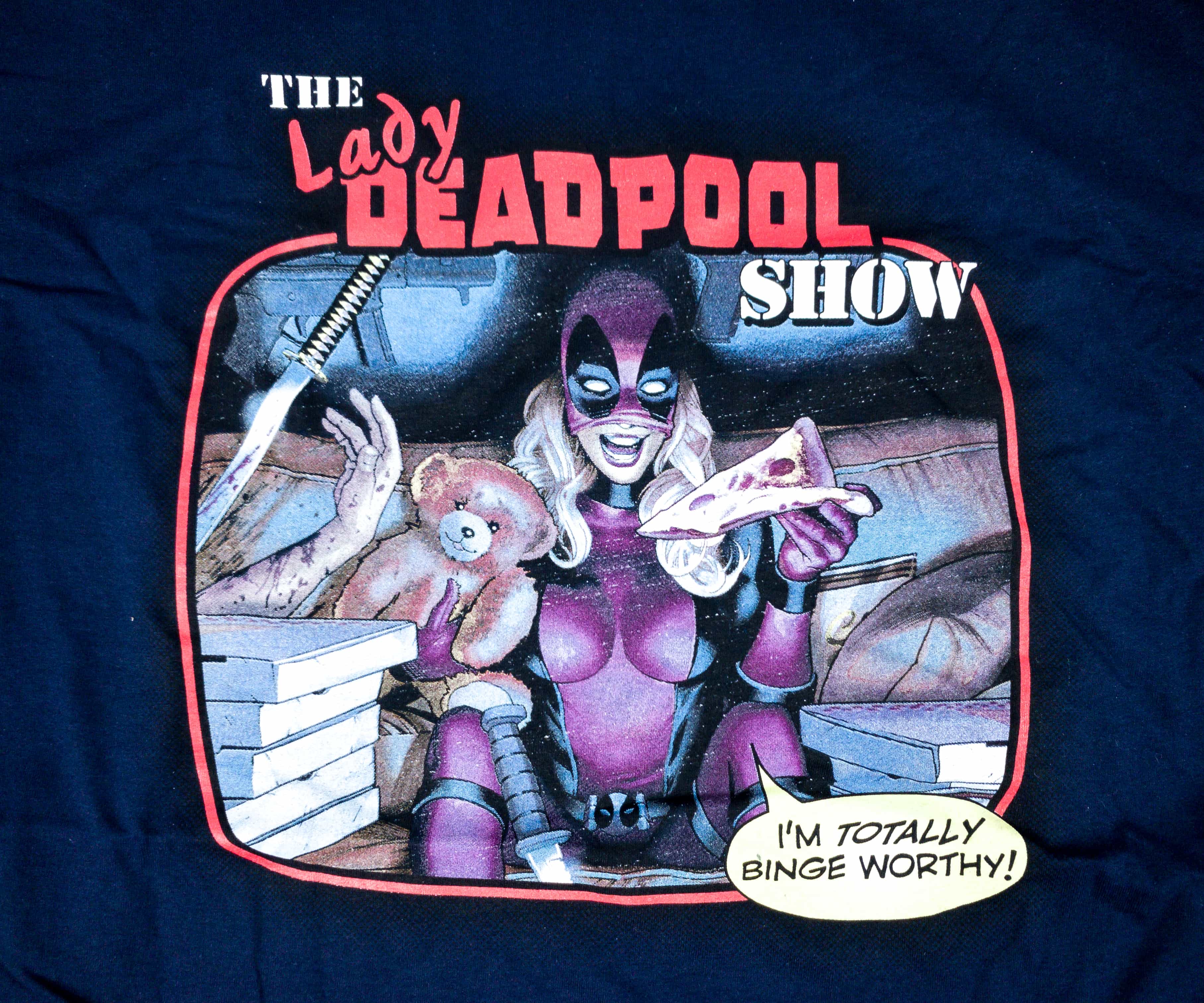 The art on this shirt features the cover of Lady Deadpool's comic issue #1, published on July 21, 2010. It features Lady Deadpool in her chic pink suit, binge-watching while eating some pizza!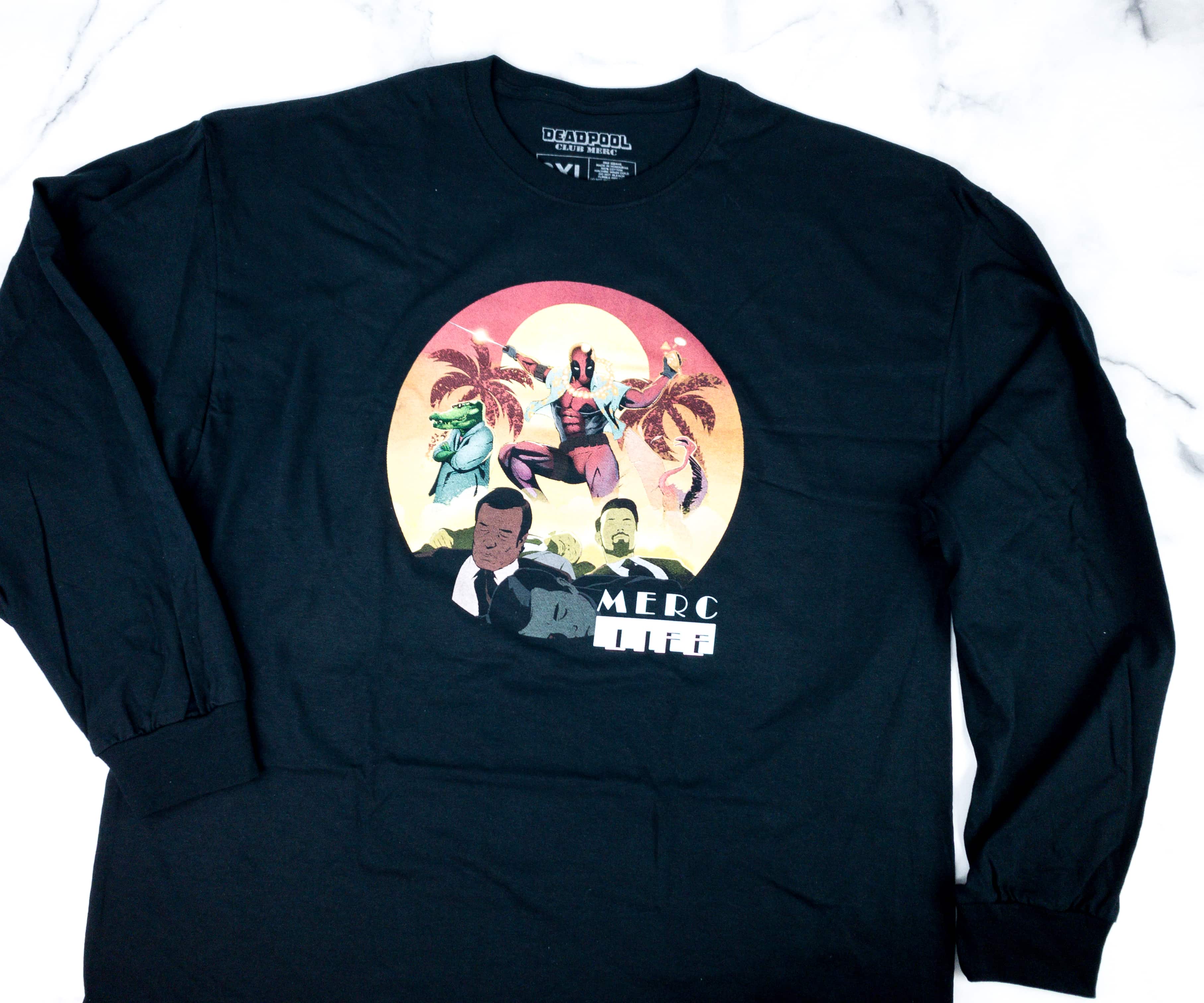 Deadpool Merc Life Longsleeve Shirt. Here's another cool wearable from this box! We all know that Deadpool's specialty is trolling, and it's even applied on this long sleeve shirt, as it was inspired by 80s crime dramas!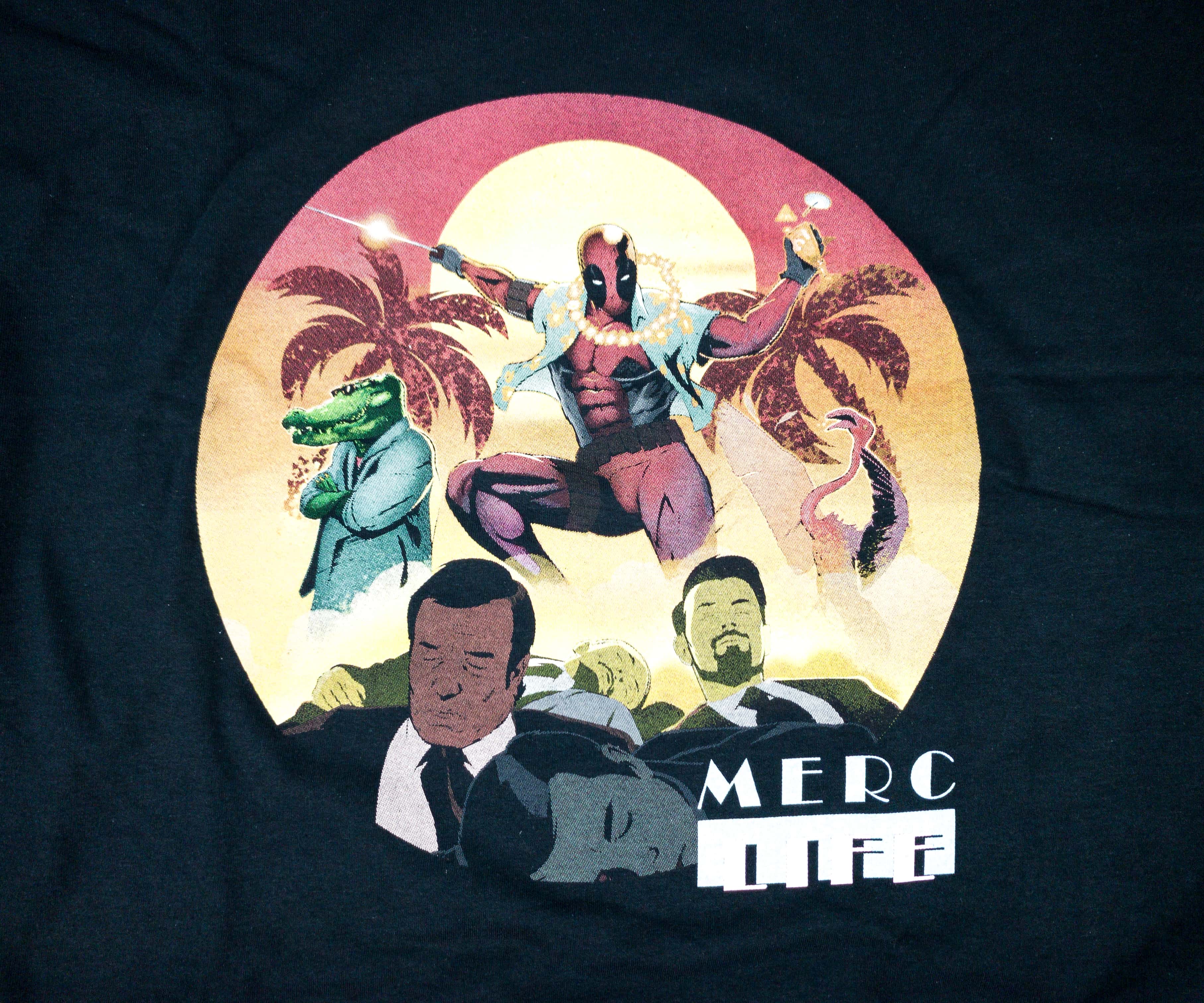 Deadpool even has an alligator sidekick and a pink flamingo! He's also gearing Hawaiian fashion. I can relate the art on this shirt to the likes of 80s crime dramas like Hawaiian Heat, and Magnum, P.I.!
The Fall box is filled with cool Deadpool-themed items! The pin does not feature Deadpool himself but it's fine getting another yet likable character, Cable! The tees are amazing and I like how they were made to look classic, especially the one that features Lady Deadpool. Another unique item is the tie! It has a unique design and it even has the X-Men symbol on it. Sad it was late, but a rad box!
What do you think of this quarter's Deadpool Club Merc?