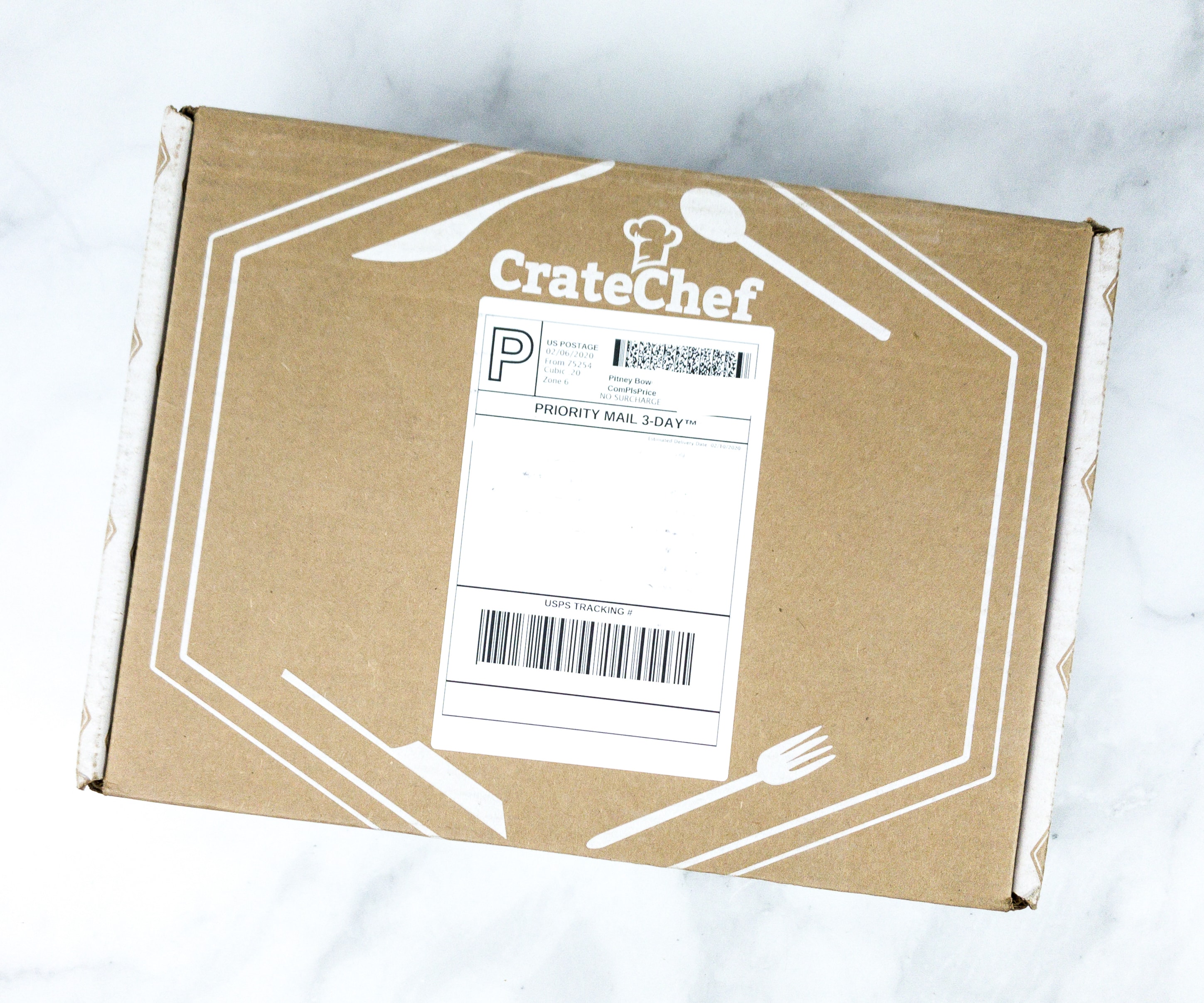 Crate Chef is a bi-monthly subscription that sends a specially curated box filled with chef-curated kitchen items, food products, as well as selected recipes. They invite a luminary from the culinary world to curate each box with their favorite finds. Each box costs $45.
DEAL: Save 10% off your first order with coupon code HELLO10.
The items were packed in a brown box with Crate Chef branding.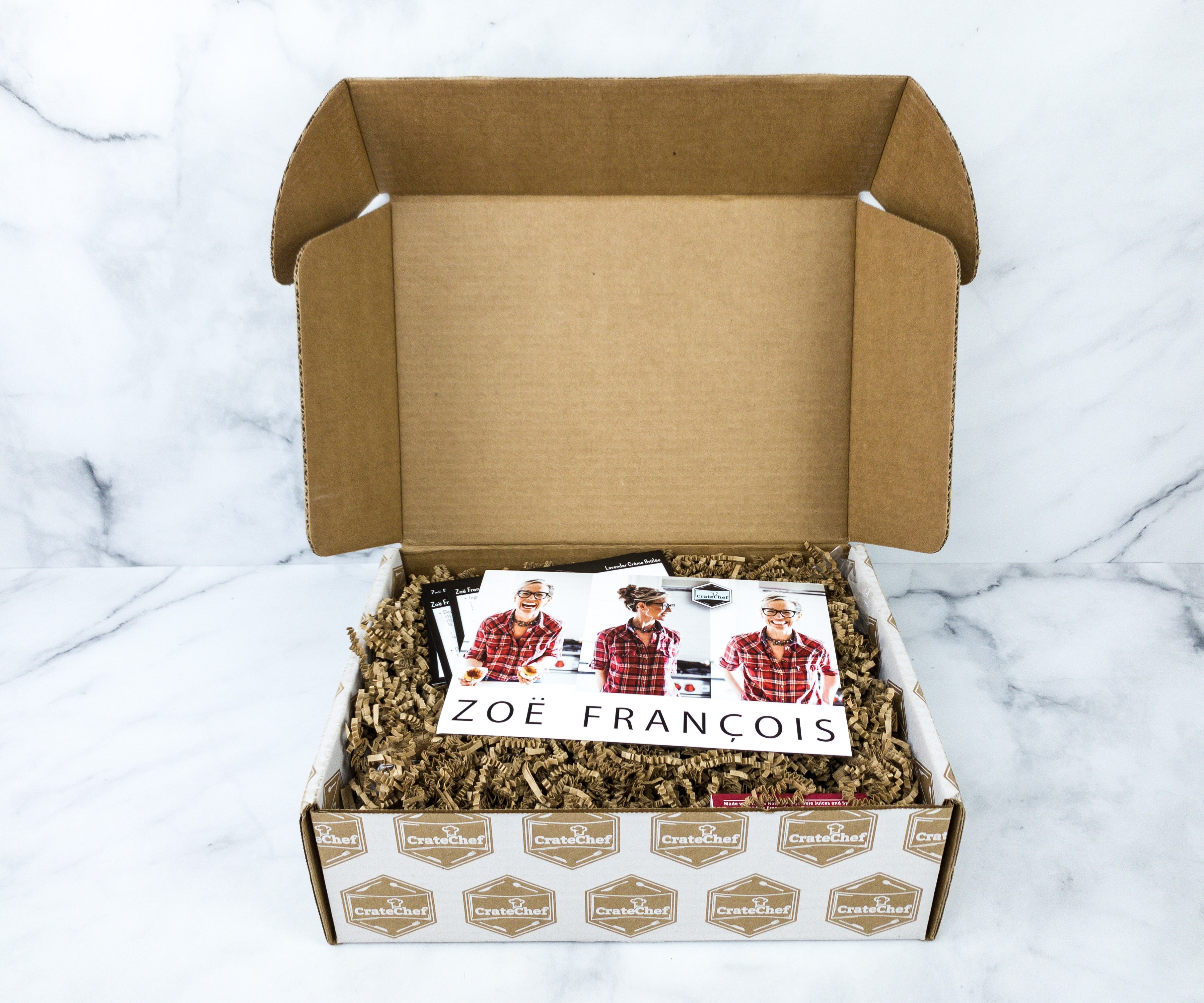 There's a card on top of the items.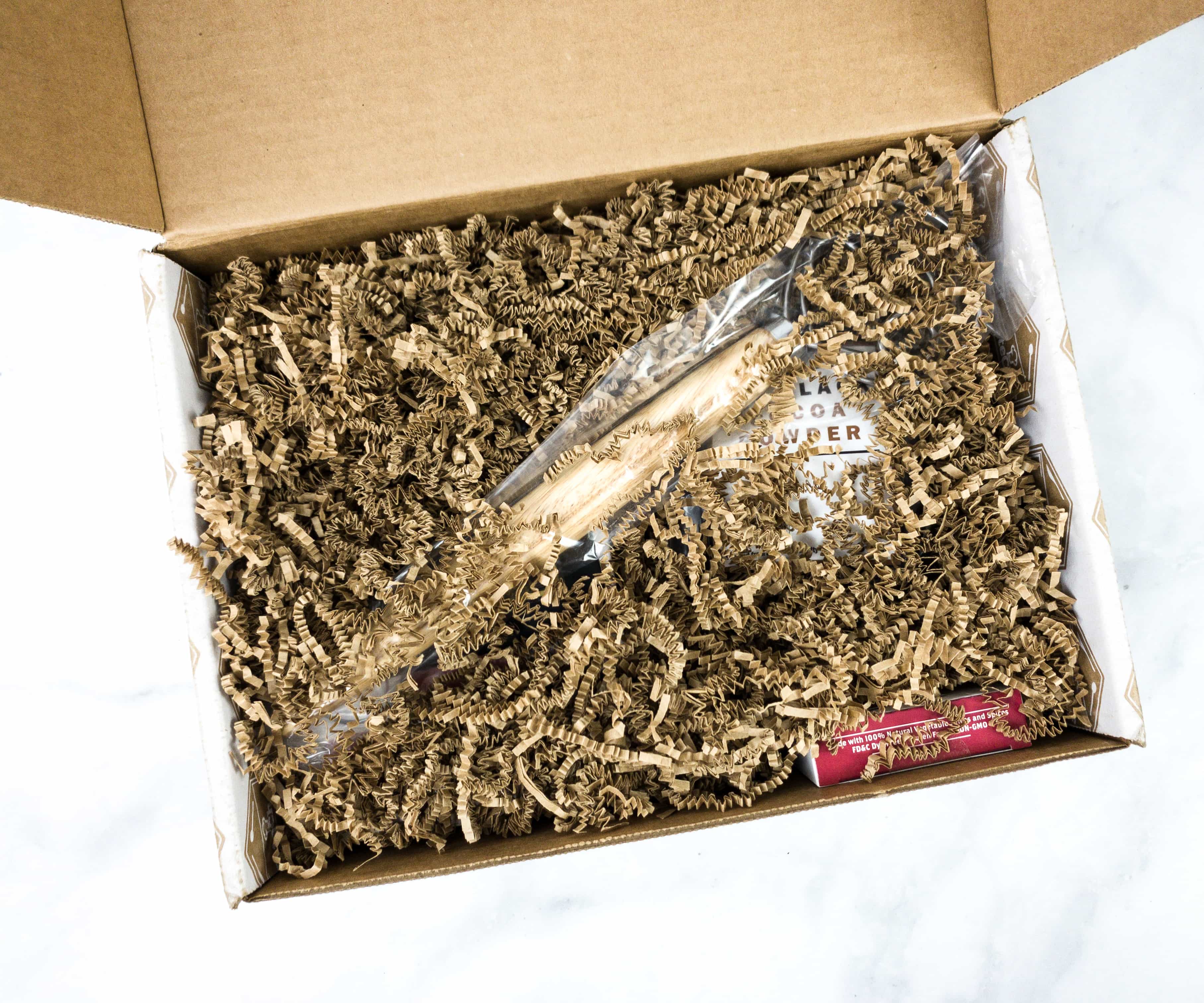 The box is stuffed with brown squiggles to cushion everything!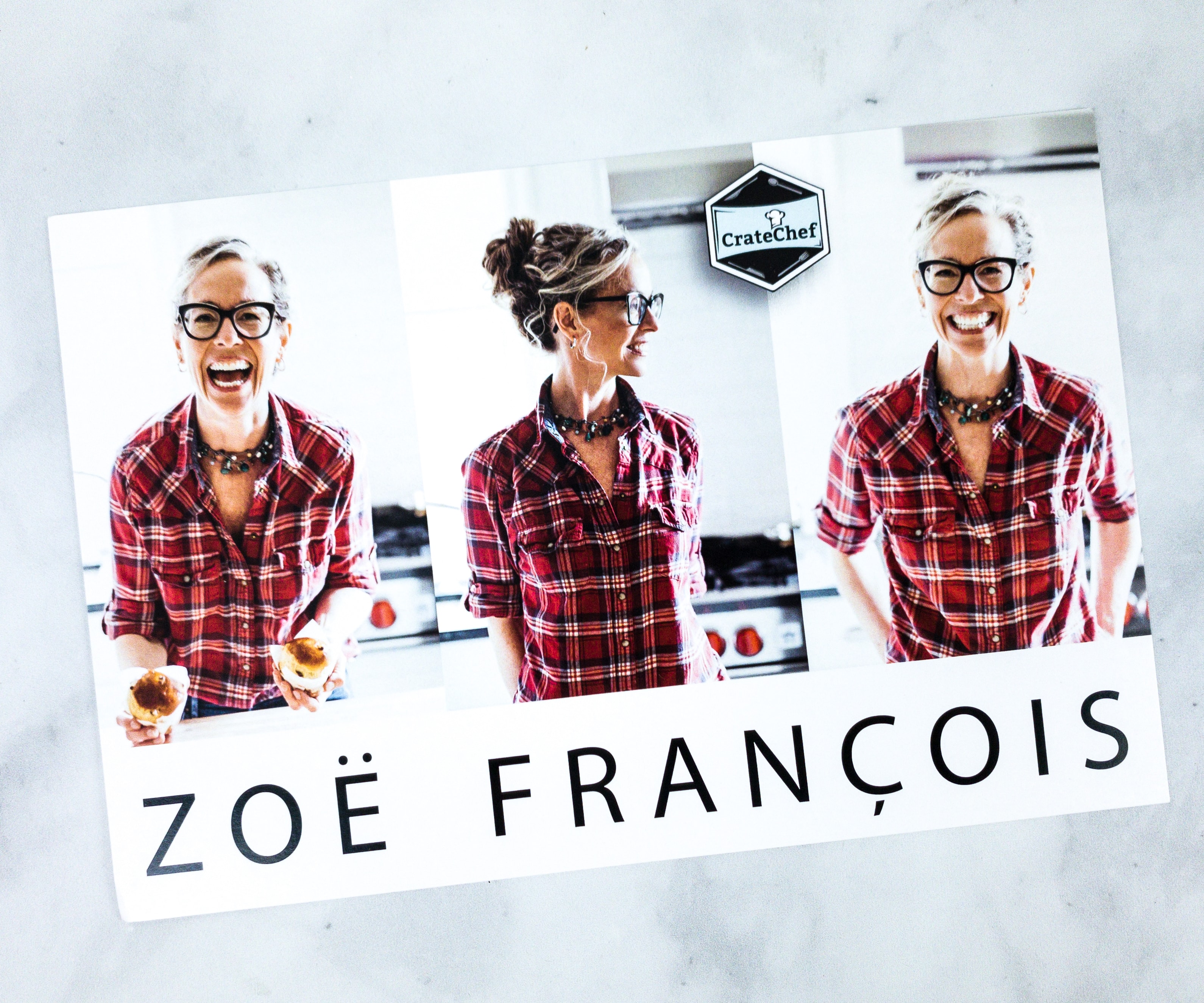 Each month, Crate Chef collaborates with a different famous chef to bring you products that will up your cooking game. This month, they collaborated with Zoe Francois!
Listed at the back of the card are all the items included in this month's box.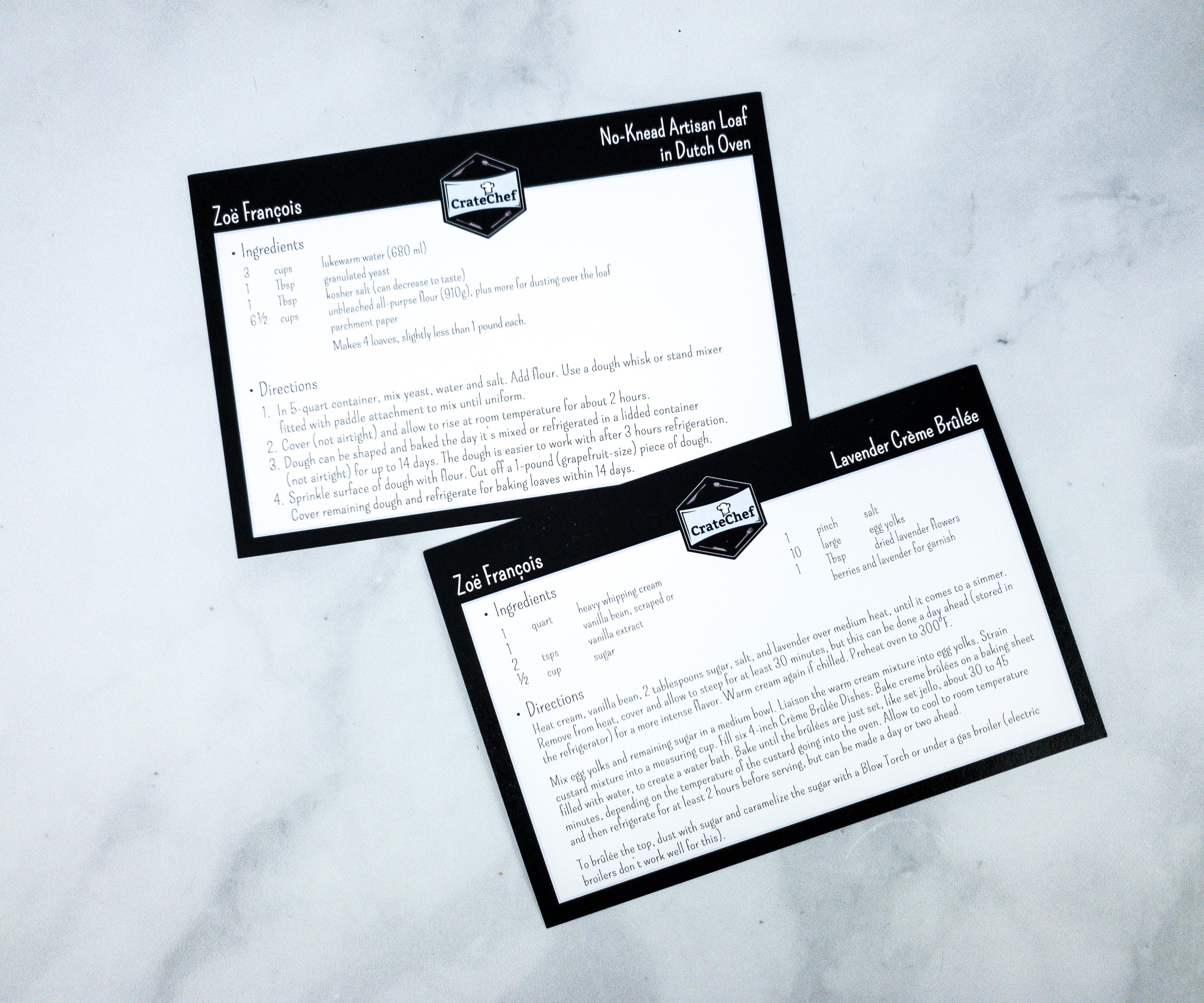 This month's box includes four recipe cards, and all of them are from Zoe Francois as well.
Every card also comes with the lists of all the ingredients, incorporating items from the box and simple directions for preparing the dishes.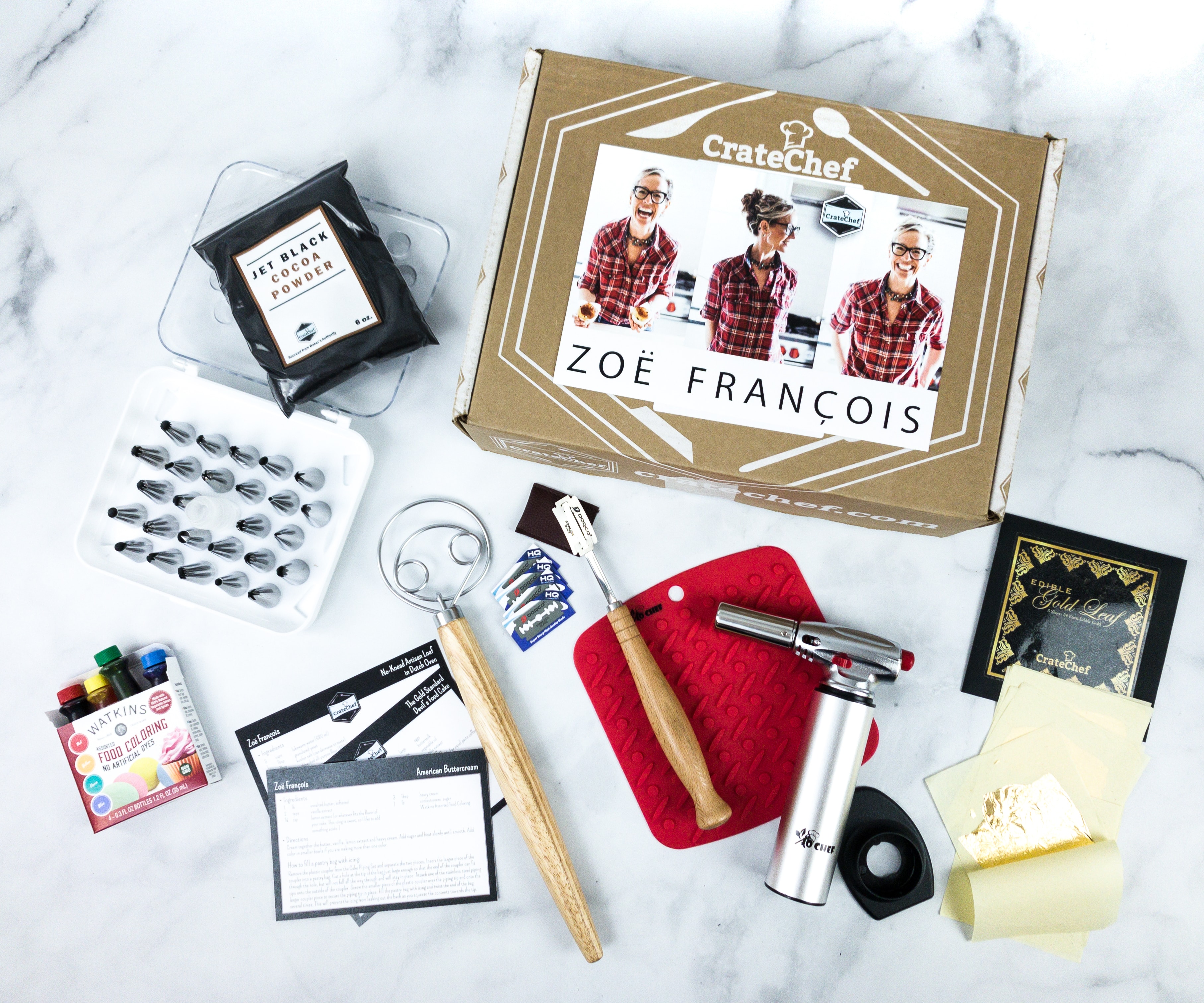 Everything in my box!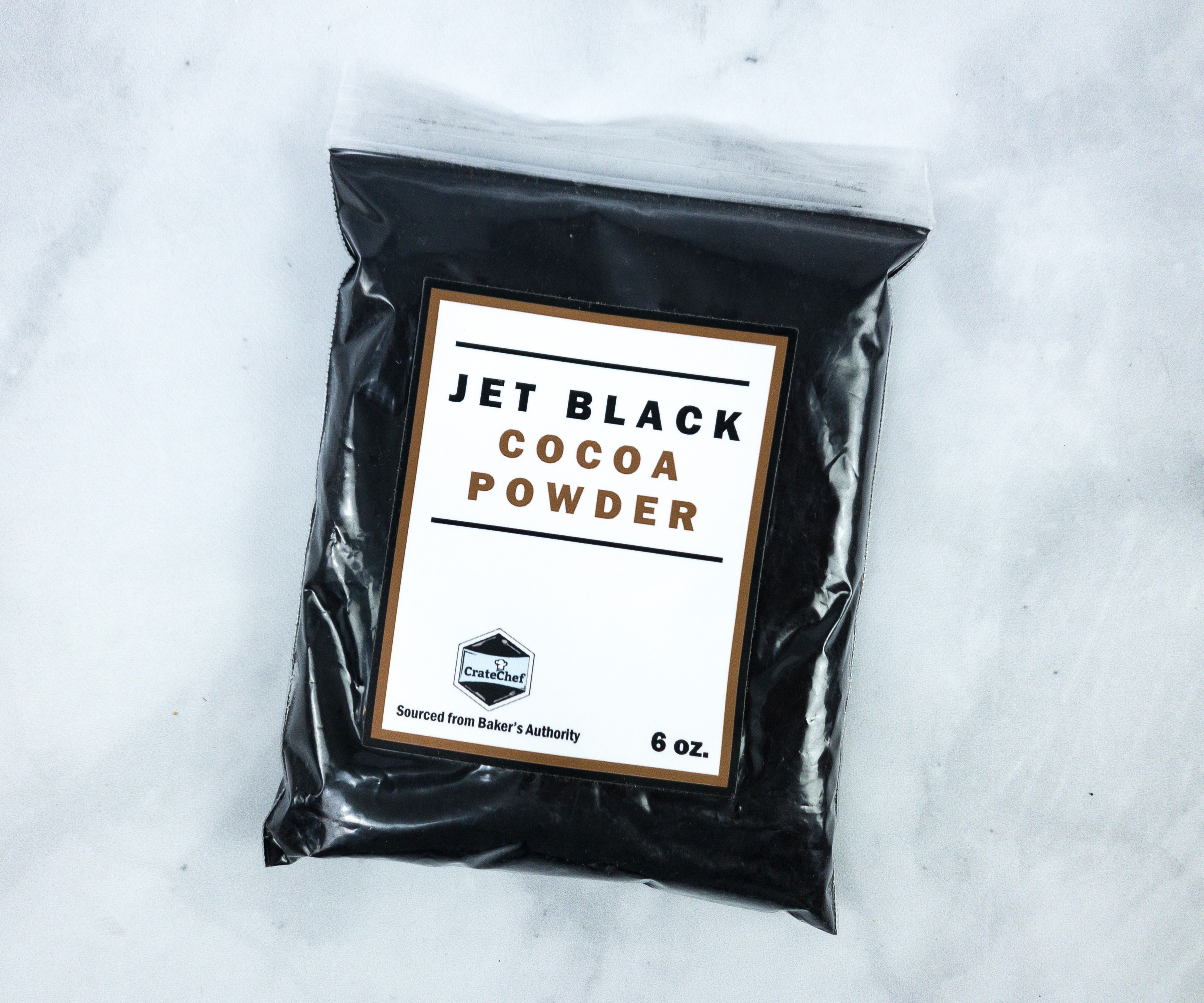 Jet Black Cocoa Powder. It's a cocoa powder made with 3 different cocoa beans sourced from 3 different continents of the world: African cocoa bean, Oceania cocoa bean, and Asian cocoa bean. It's the ideal powder to use in making homemade dark cakes, cookies, and brownies!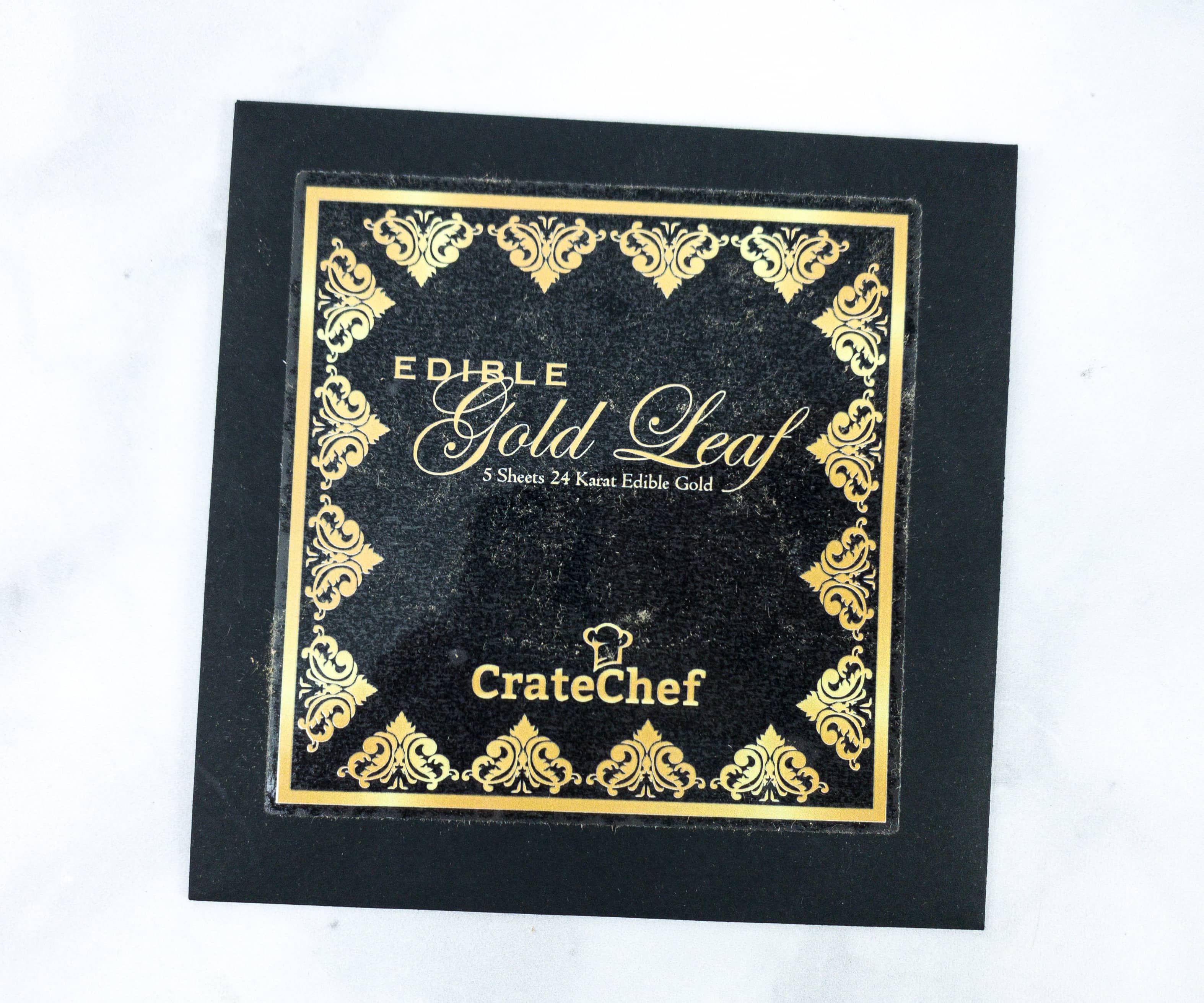 24 Karat Edible Gold Leaf. To make any dessert look more luxurious and elegant, they sent these Crate Chef exclusive 24 karat edible golden sheets!
The sheets are encased in a black envelope with gold-colored wax sealing!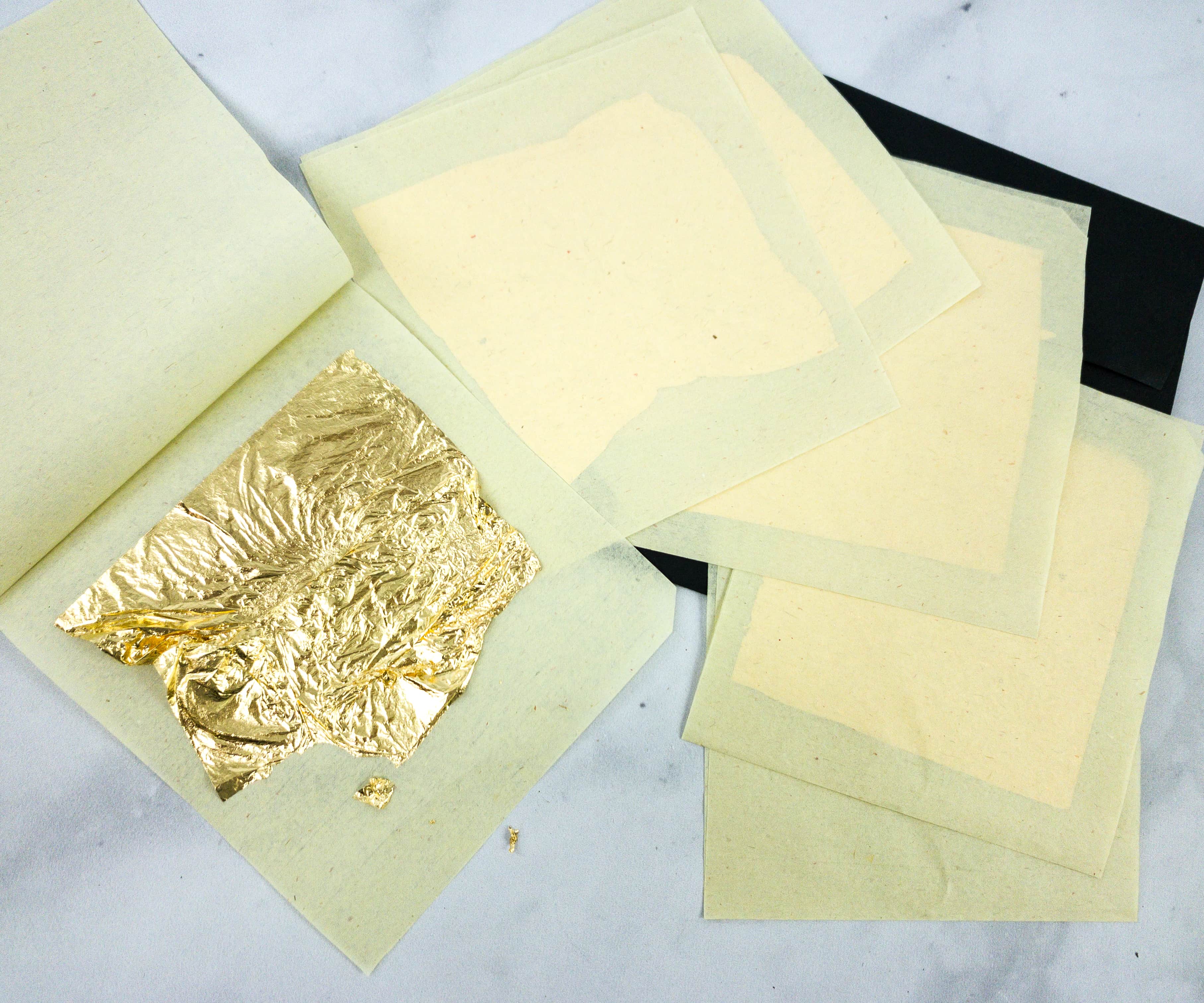 Inside the envelopes are 5 sheets of 24 karat gold foil separated by a thin sheet of paper that you can use to design your favorite desserts such as chocolates, cakes, and more!
Watkins Assorted Food Coloring ($6.99) This food coloring is guaranteed to be free from any artificial colors. They're made using 100% natural vegetable juices, beet juice, turmeric, and spirulina extract.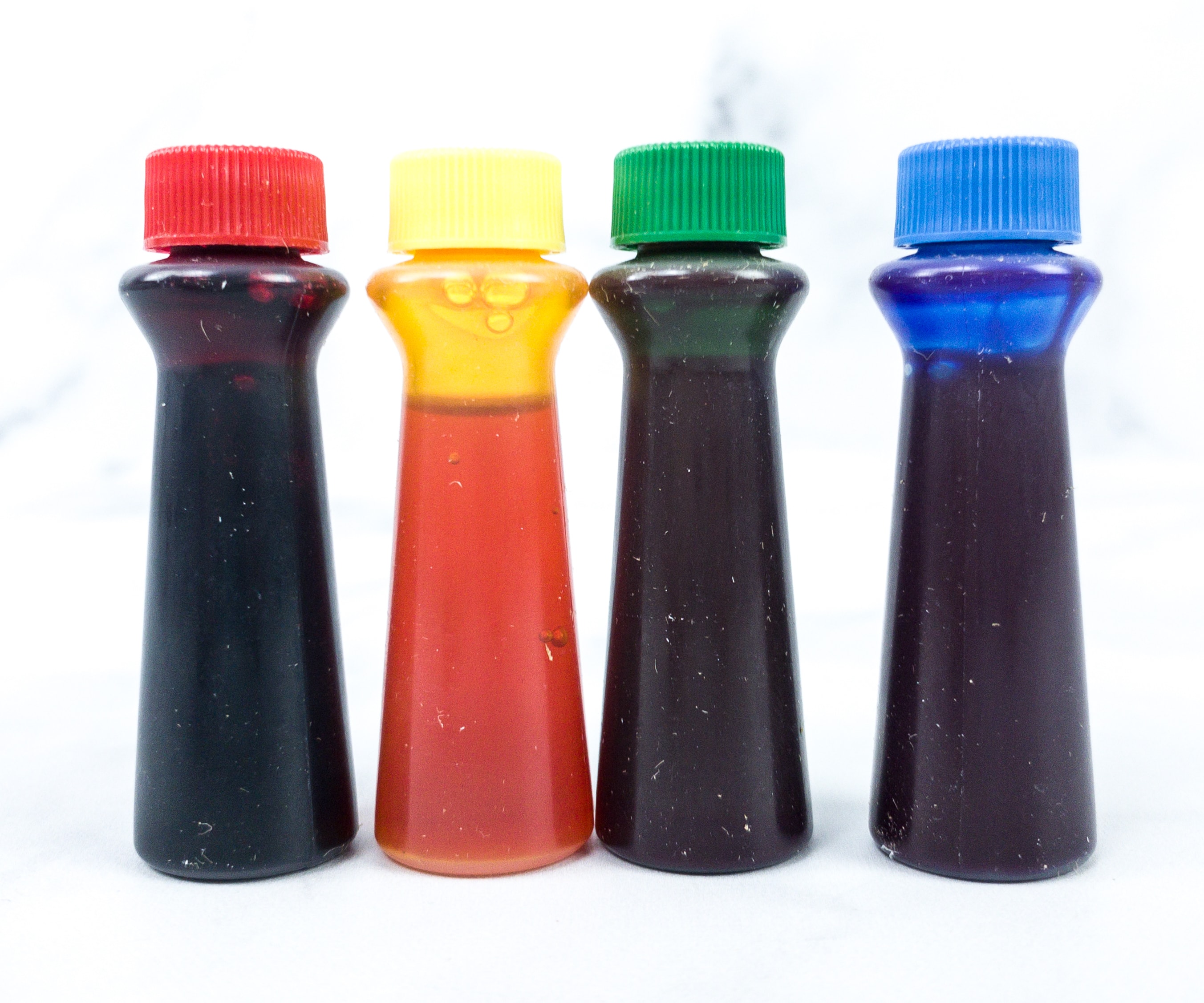 We got 4 bottles of these dye-free and gluten-free food coloring!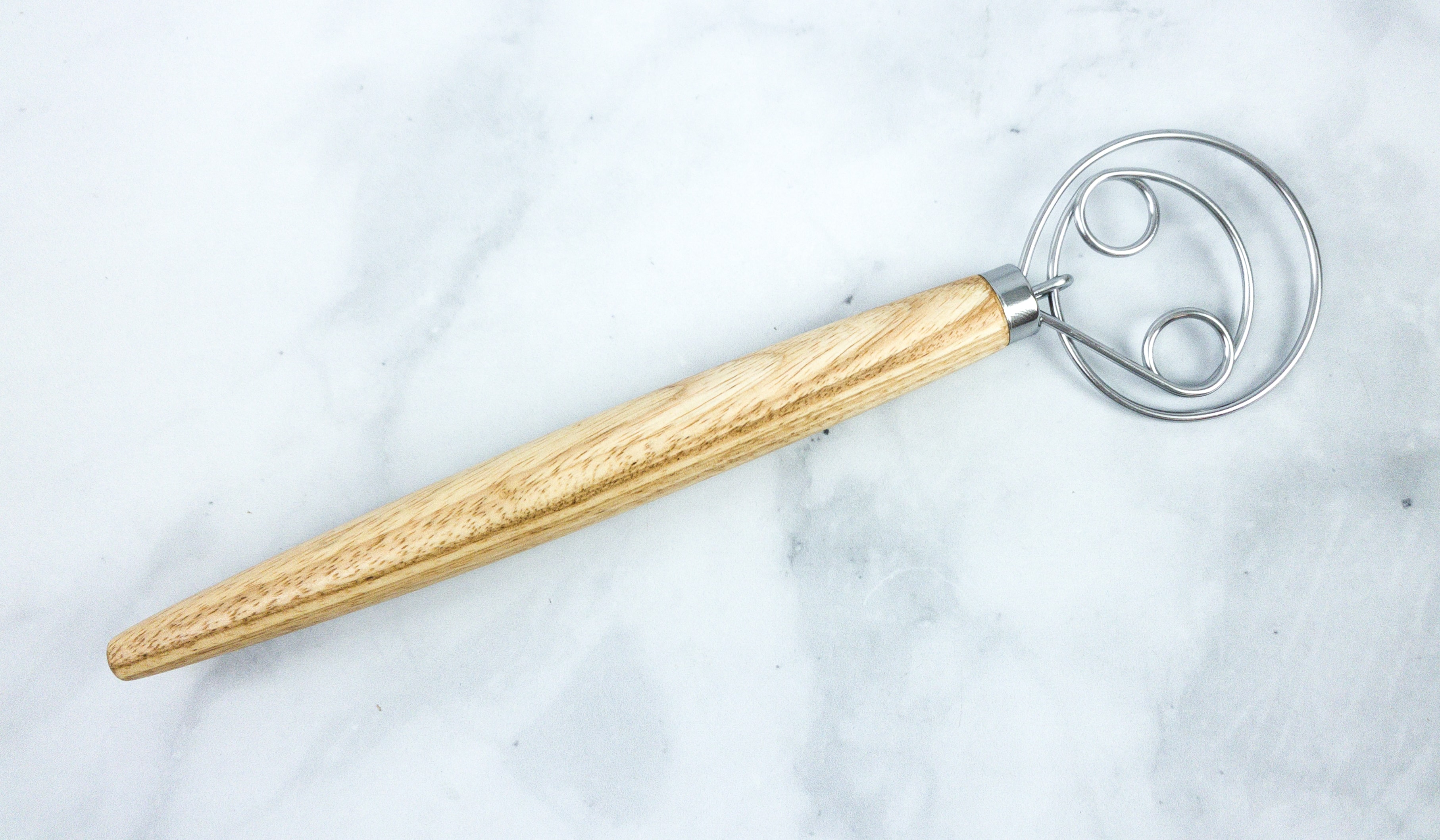 Danish Dough Whisk. This uniquely designed kitchen tool has a premium quality stainless steel top with a thin yet durable wooden handle that is devised to provide a better way of mixing dough.
This dough whisk has three different sizes of circular coils, stacked one on top of the other to form a three-dimensional shape that slices into batter and dough quickly and effectively.
This whisk is absolutely fantastic for making no-knead bread, or mixing really any kind of dough.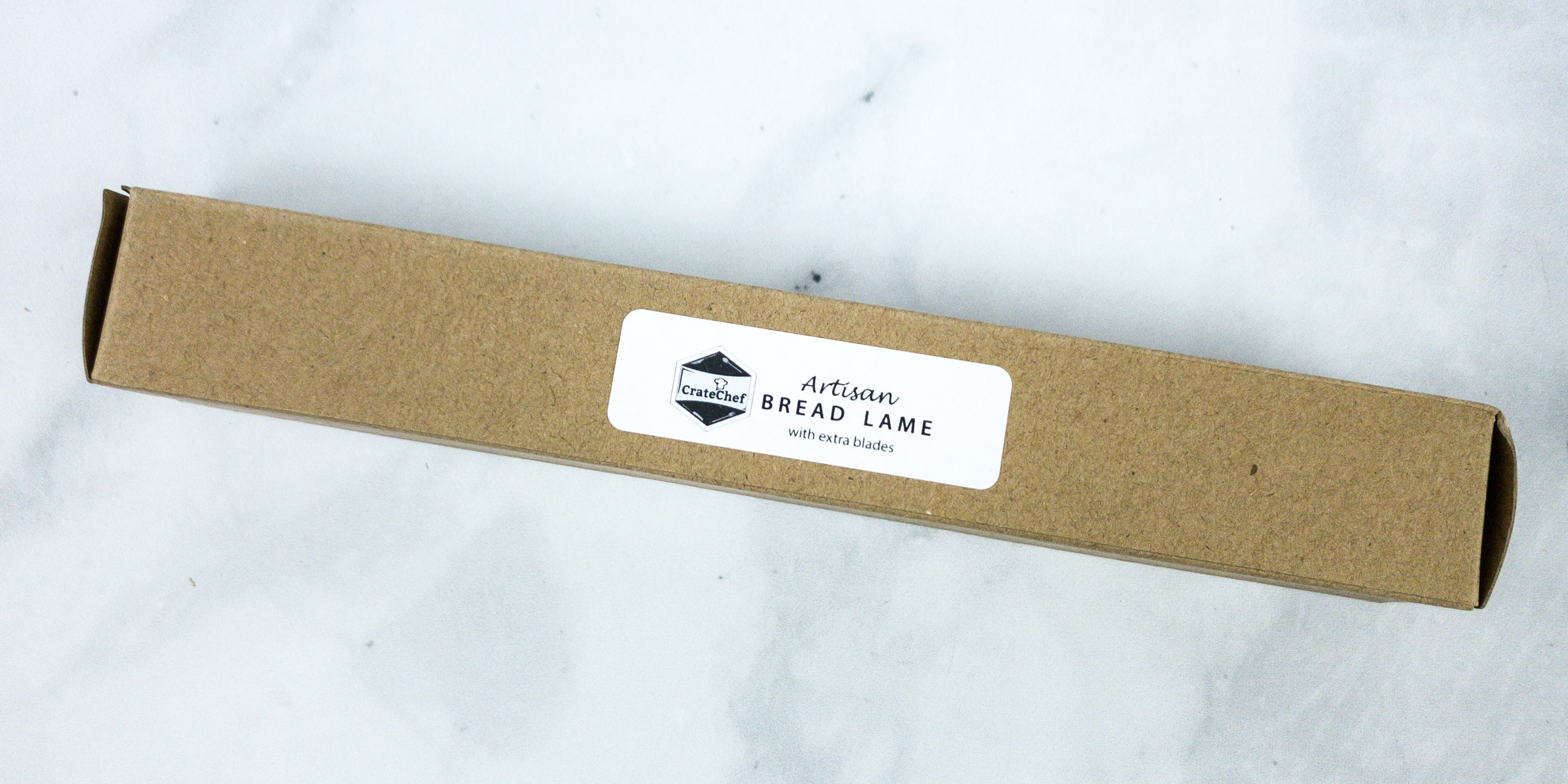 Bread Lame. Here's another kitchen tool that will make it easy to slice, chop, or design your dough!
This set includes 5-pieces of stainless blades, leather protective cover handle, and lame dough scoring tool.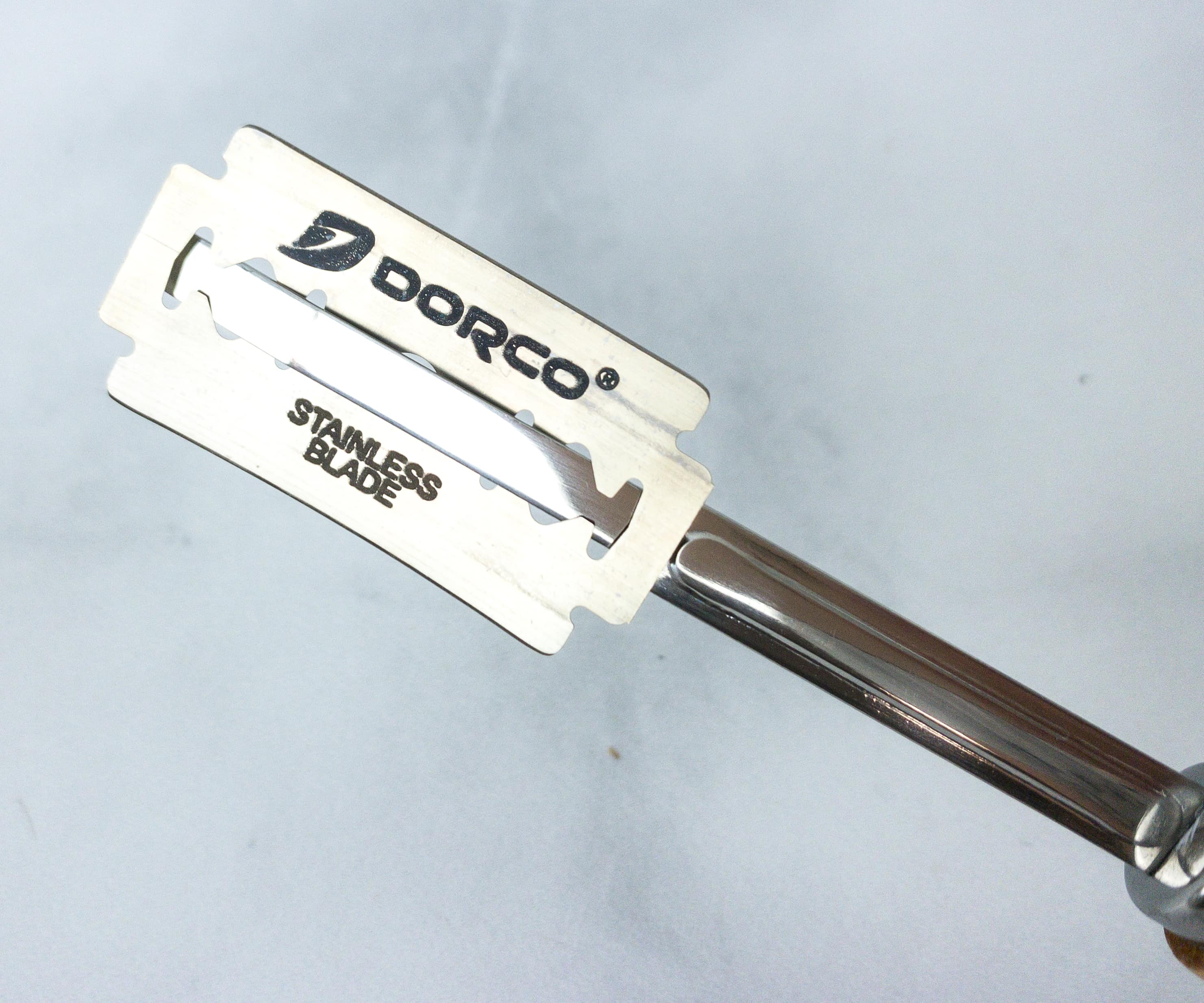 To use, simply slide the blade on top of the scoring tool, make sure that the blade is stable, then start slicing!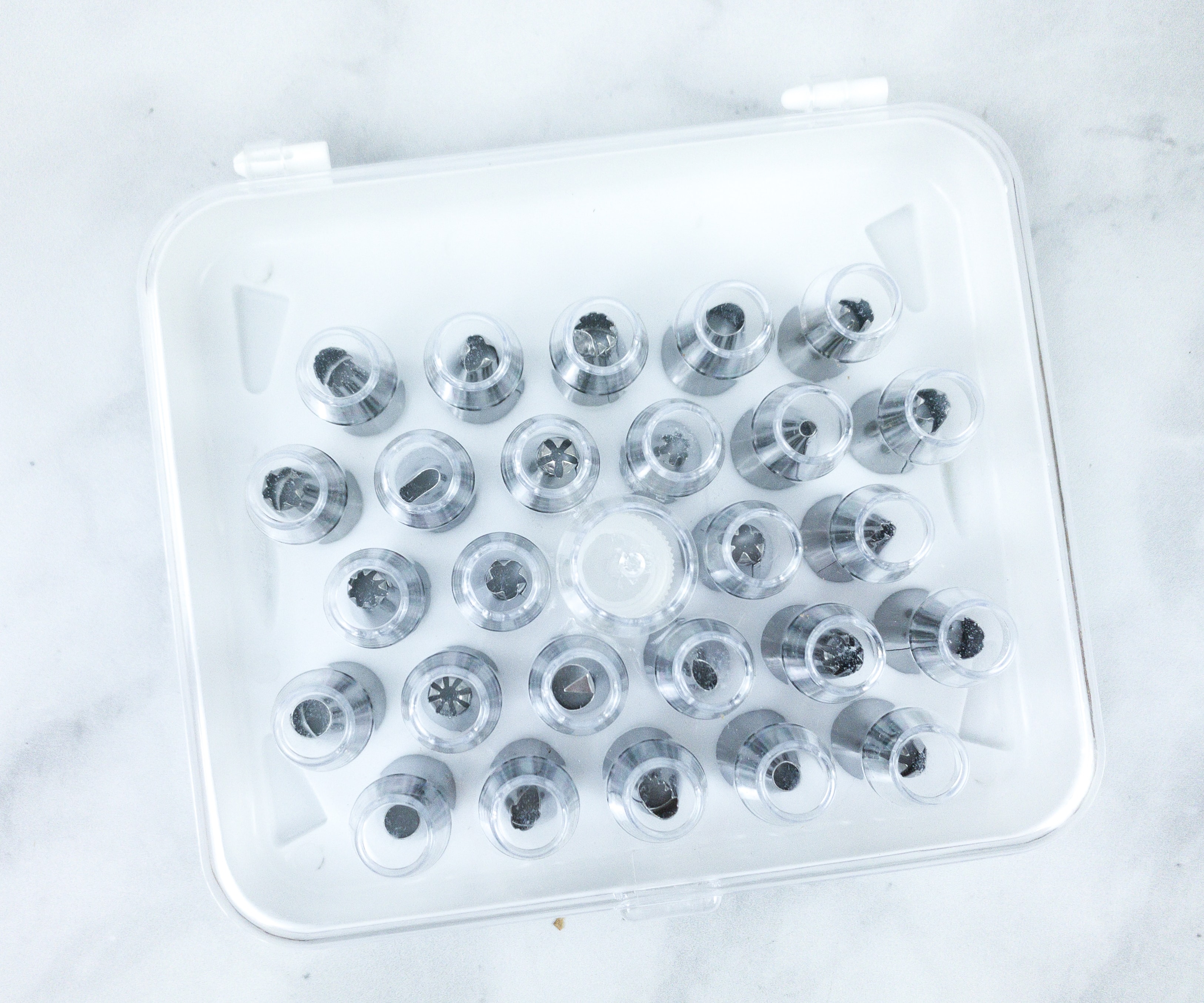 Cake Piping Set. For decorating purposes, we also got this cake piping set. It's ideal for decorating bread, cake, or even cookies!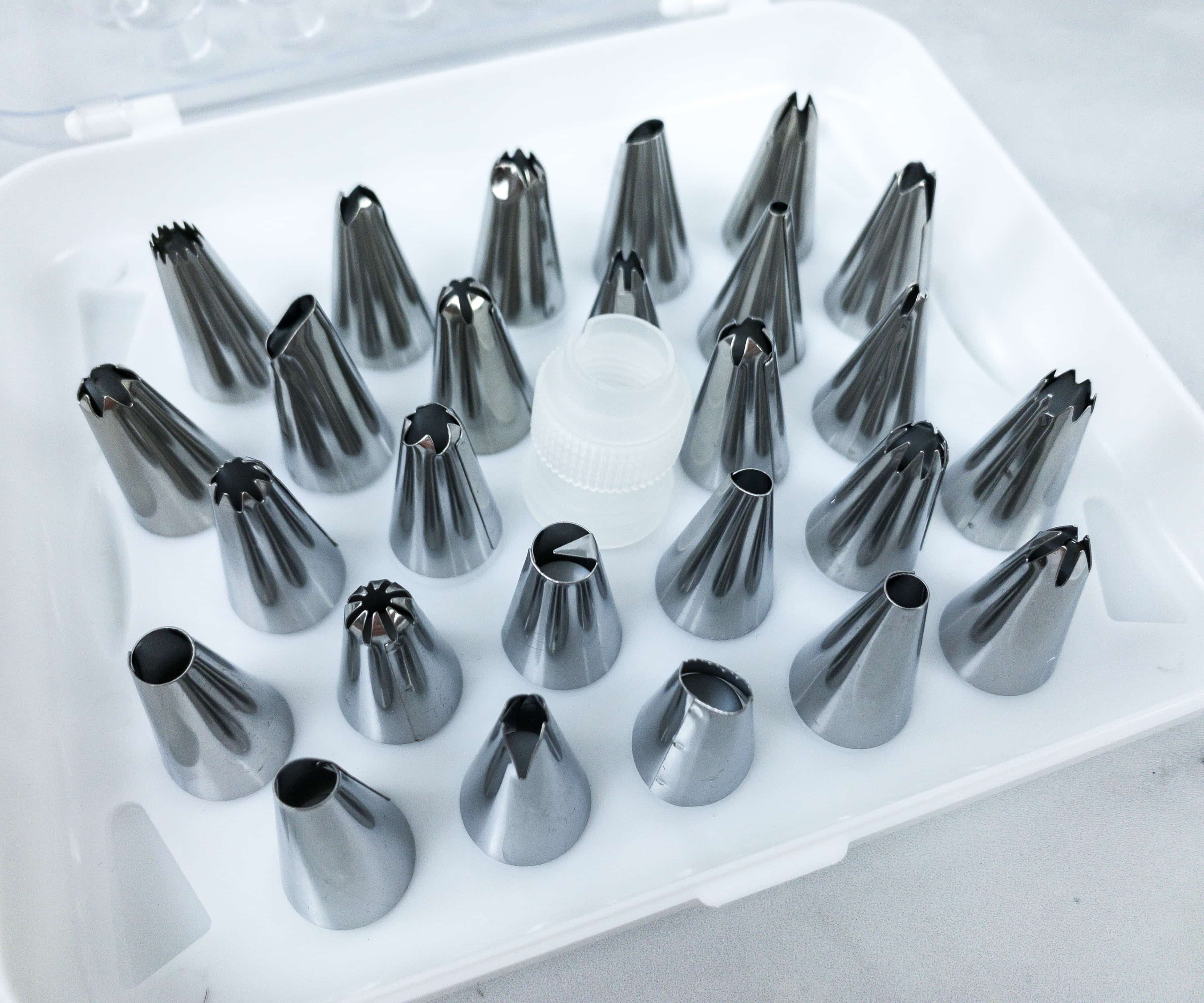 It's a 26-piece set of piping heads made from premium quality stainless steel. They feature a different design on each of the head's edges.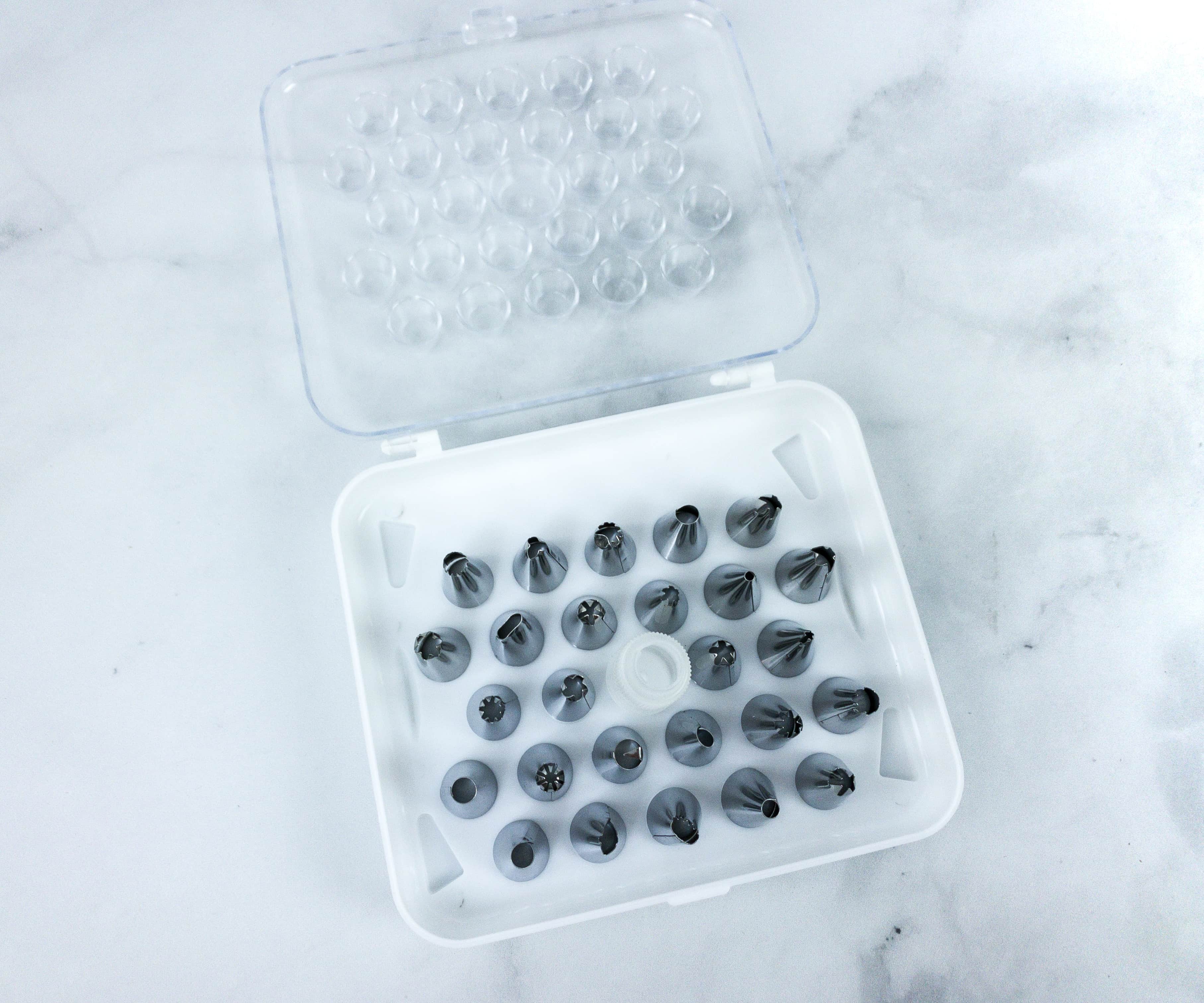 This set comes with their custom-made plastic container that can accommodate all 26 pieces of piping heads.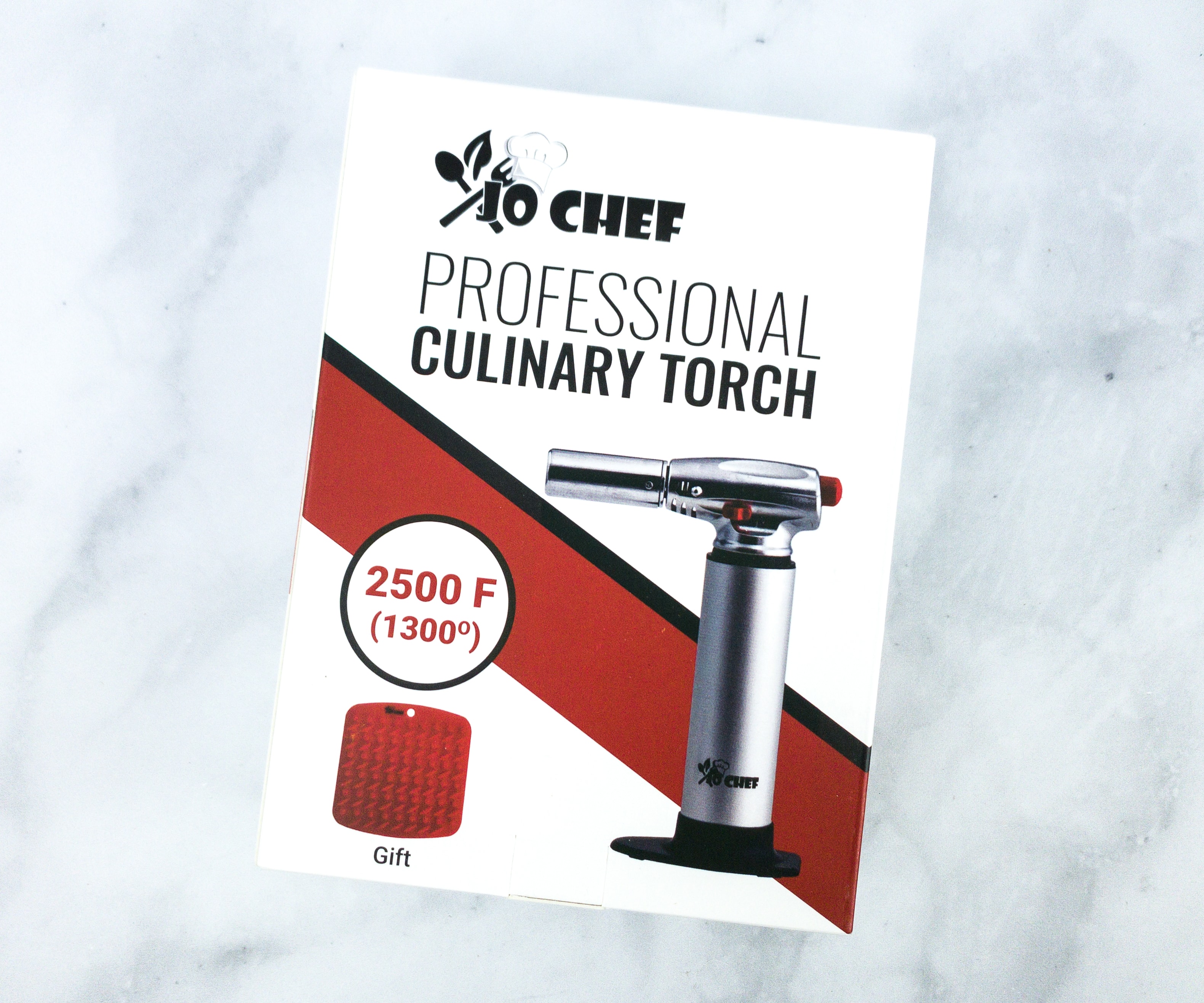 Jo Chef Kitchen Torch ($27.97) It's a portable kitchen torch which can be used for searing meat, browning brulees, and roast peppers to perfection!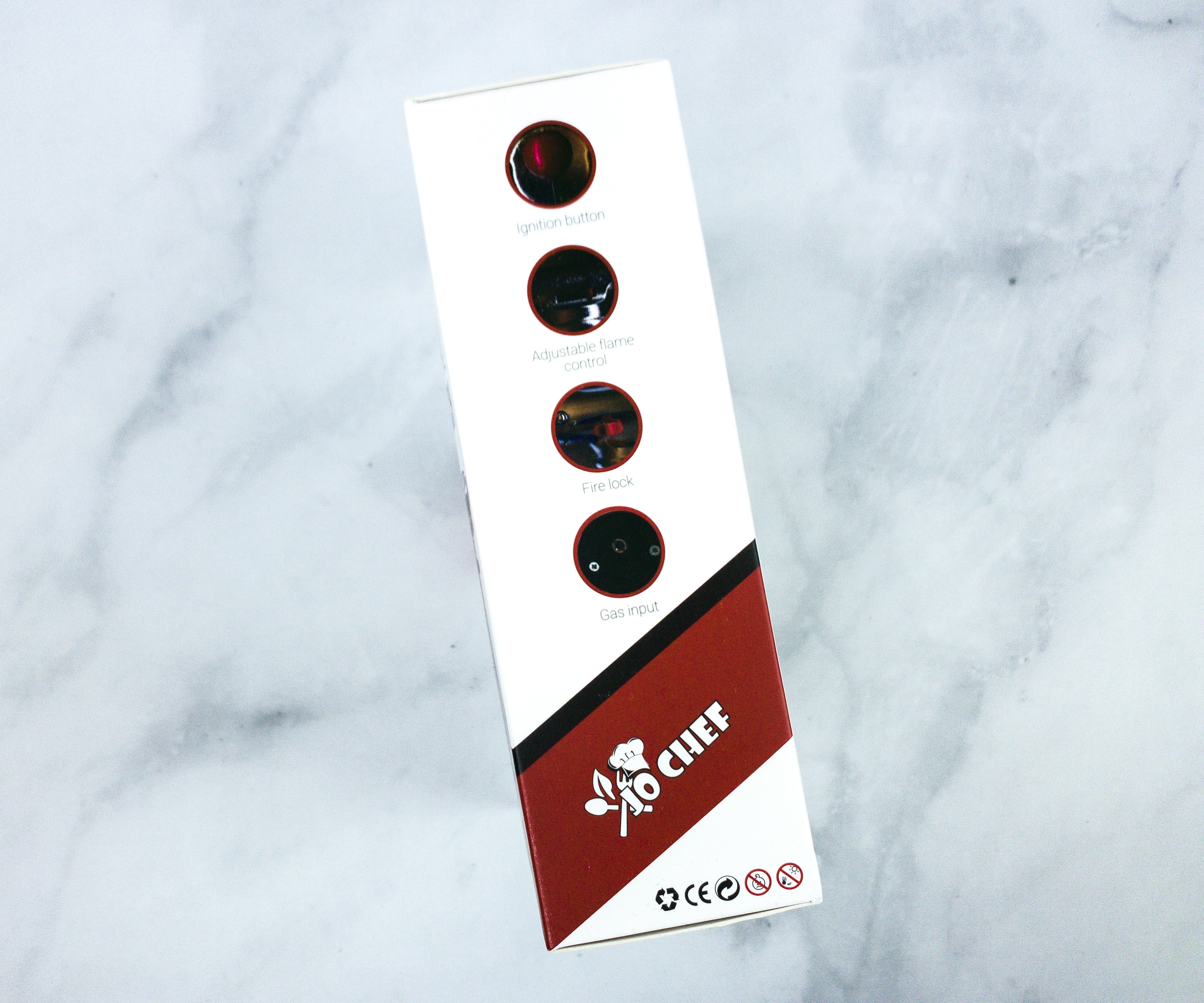 Displayed on this part of the box are some safety features of the tool. It includes the gas input, firelock, adjustable flame control, and ignition button that should be utilized for a safer and better use of the torch!
The kit includes a heat resistant placemat, handy torch, and stand base.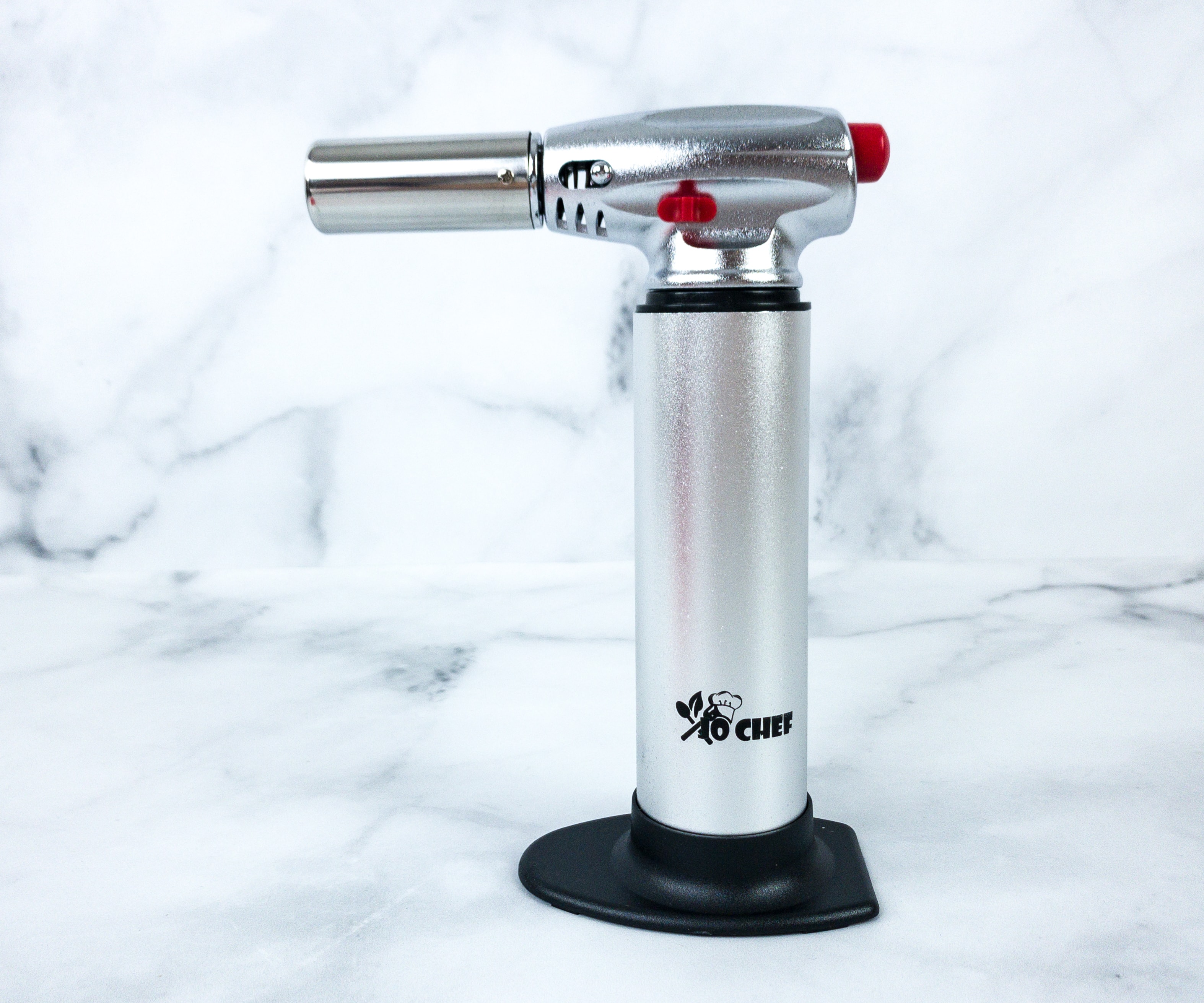 This portable torch is lightweight and handy, with an adjustable flame temperature up to 2,500°F. It's designed to be user-friendly, making sure that almost everyone can use it with its full capacity!
This month's Crate Chef curation included a bunch of awesome kitchen tools! I love all the items we got this month, but if I have to choose a favorite, it would be the torch! It's super easy to use and it makes me feel like a pro when I'm using it. There are also a bunch of items for baking, giving my family more reasons to bake and bond in the kitchen! This subscription is really a great deal for any cooking enthusiast, especially for those who love to experiment with their recipes or those who are looking for inspiration!
What did CrateChef inspire you to cook?